Are you ready to check out some of the best restaurants in Biloxi, Mississippi? If you are wondering where to eat in Biloxi, you are in luck, as Biloxi has some seriously incredible restaurants to choose from, especially seafood joints!

Seafood has held an important place in the history of The Magnolia State. In the late 1800s, more than two million pounds of oysters were being processed each year, and at the turn of the century, Biloxi began being referred to as The Seafood Capital of The World. While seafood remains one of the most incredible things to order in Biloxi, there's also international cuisine, country cookin', and more!
Don't forget to check out our list of the best things to do in Biloxi while you are at it!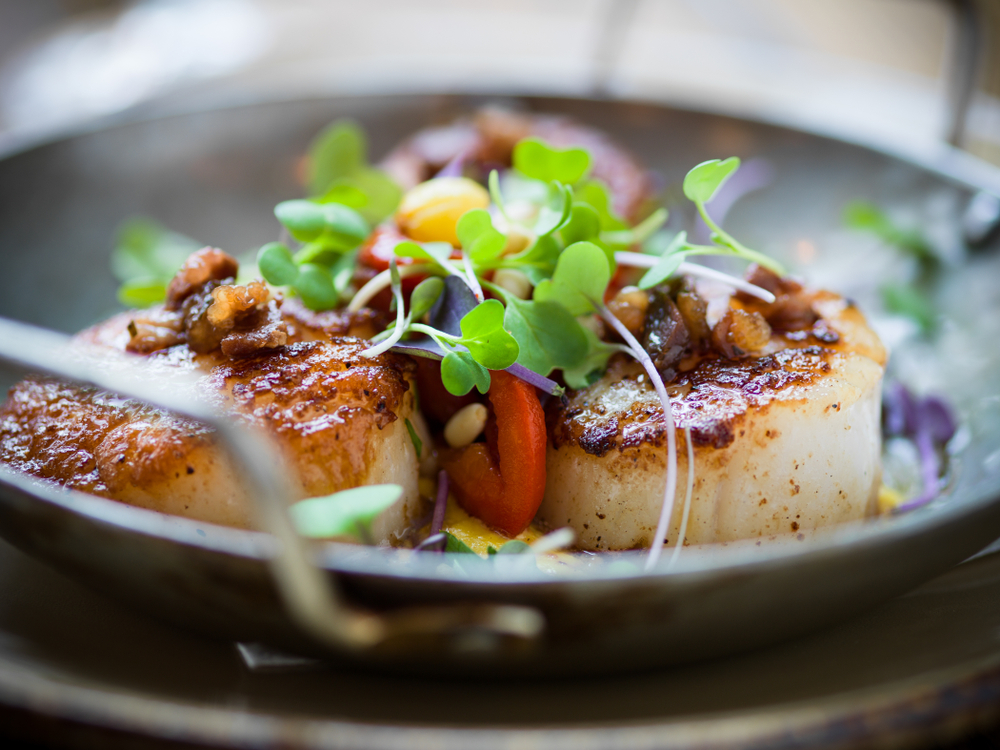 15 Best Restaurants In Biloxi MS You Must Try
Fill-Up with Billups
If you are looking for the best breakfast in Biloxi, you will want to check out Fill-Up With Billups. This exceptional breakfast restaurant on Caillavet Street is a dreamy retro restaurant that serves up dishes like biscuits & gravy, chicken & waffles, pork chops & eggs and the Hangover Games, which is chicken fried steak with biscuits and gravy.

You will find Fill-Ups with Billups along the famous Beach Blvd in Biloxi. This stretch of road along the coast is known for the amazing restaurants and picturesque views of the water that can be seen from the road. When you are eating at this restaurant, you will be across the street from two of the top coffee shops in Biloxi, The Roasted Bean, and The Atrium Cafe. This makes Fill-Ups one of the best restaurants in Biloxi!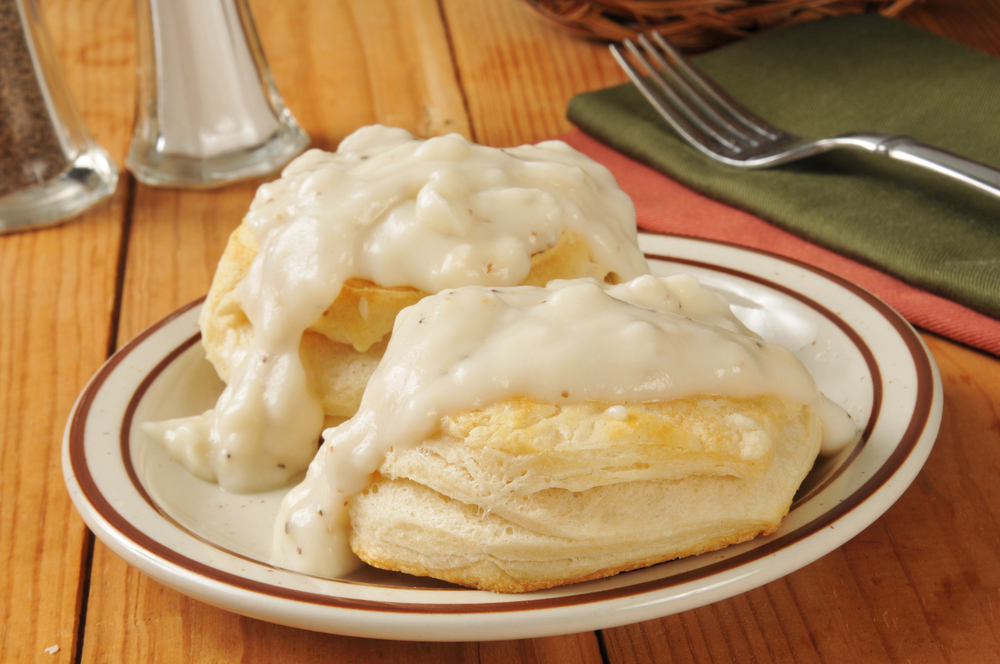 Half Shell Oyster House
Half Shell Oyster House is among the best restaurants in Biloxi and is home to arguably the best lunch in Biloxi. The building itself draws visitors in with its light green, two-story New Orleans-style exterior. Available at Half Shell Oyster House is a mouthwatering brunch, lunch, and dinner menu.

From Smoky Bacon Shrimp & Grits and Seafood Stuffed Portabellas to Seafood Pot Pie and Blackened Fish, the seafood selection at Half Shell is amazing! Of course, you can find non-seafood dishes like Almond Crusted Chicken and Shrimp Alfredo as well. For those looking for a strong drink, the beer and bourbon selections alongside the menu of Old Fashions, Margaritas, and specialty drinks are sure to please.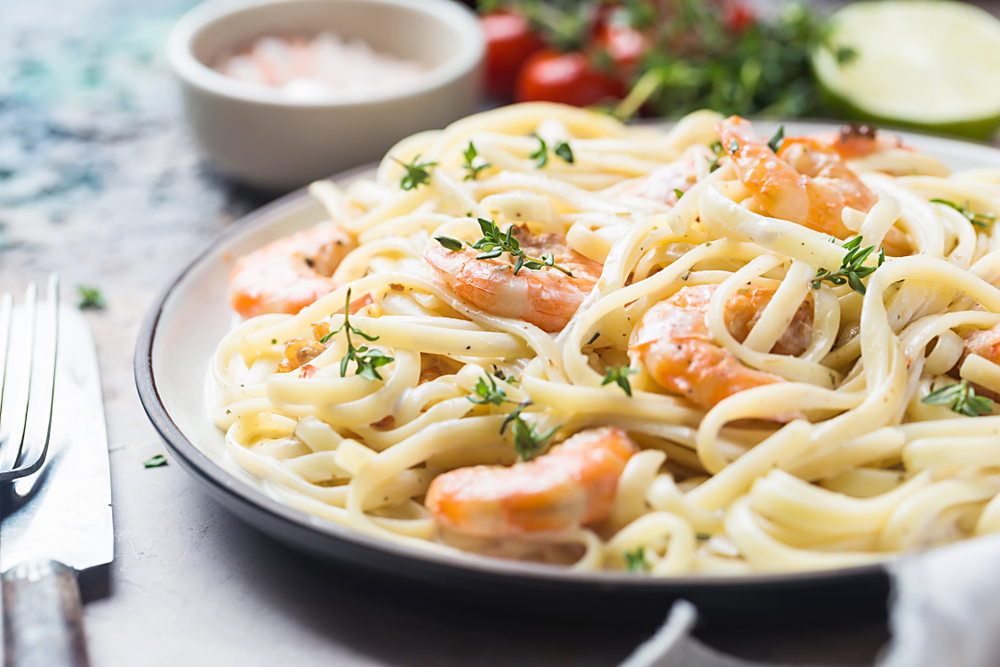 Patio 44
For the best brunch in Biloxi, you will want to head to Patio 44. This dreamy restaurant focusing on seafood and steak also has made it onto the list of best restaurants in Gulfport as well with their Gulfport location. So, if you find yourself closer to Gulfport than Biloxi, you have the option to head to that Patio 44 location which is great when you are starving from a long day exploring the coast the day before.

On their Classic Brunch menu, you will find things like beignet bites, crab cake benedicts, biscuits & gravy, and more. Pecan waffles are a popular dish at Patio 44. Your waffles will be infused with bacon, served with chopped pecans and pure can syrup, and whipped cream! What makes Patio 44 one of the best restaurants in Biloxi is that all the items on their brunch menu are highly elevated. Think southern goodness with a fine dining twist.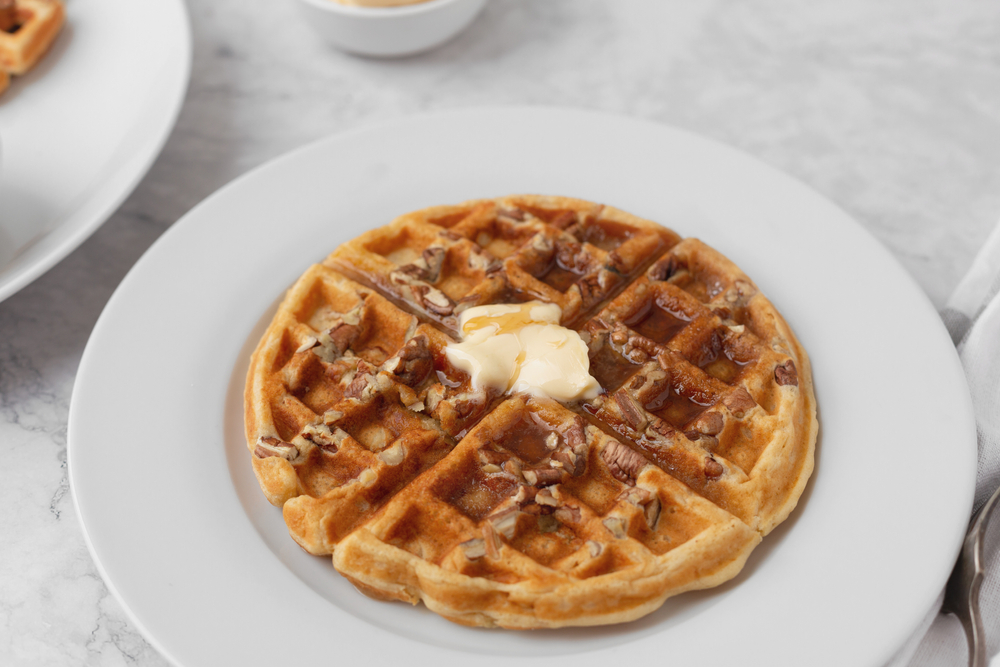 Mignon's Steaks & Seafood
Mignon's Steaks and Seafood has some of the best dinner in Biloxi. While searching for the best restaurants in Biloxi, you may find yourself looking for something a little more upscale. If that's the case, you should head to Mignon's! From wine pairings and crab cakes to filet mignon and decident desserts, you are sure to fall in love with what this lovely restaurant has to offer.

Despite Mignon's Steaks and Sefood being an upscale restaurant, they still hold tight to their roots. You will find delicious southern favorites while you are dining there. They have crab beignets, fried green tomatoes, cheese bacon macaroni, and more! If you are traveling as a couple, this is an ideal place for a date night while you are in Biloxi. Keep in mind that they have amazing happy hour offerings as well.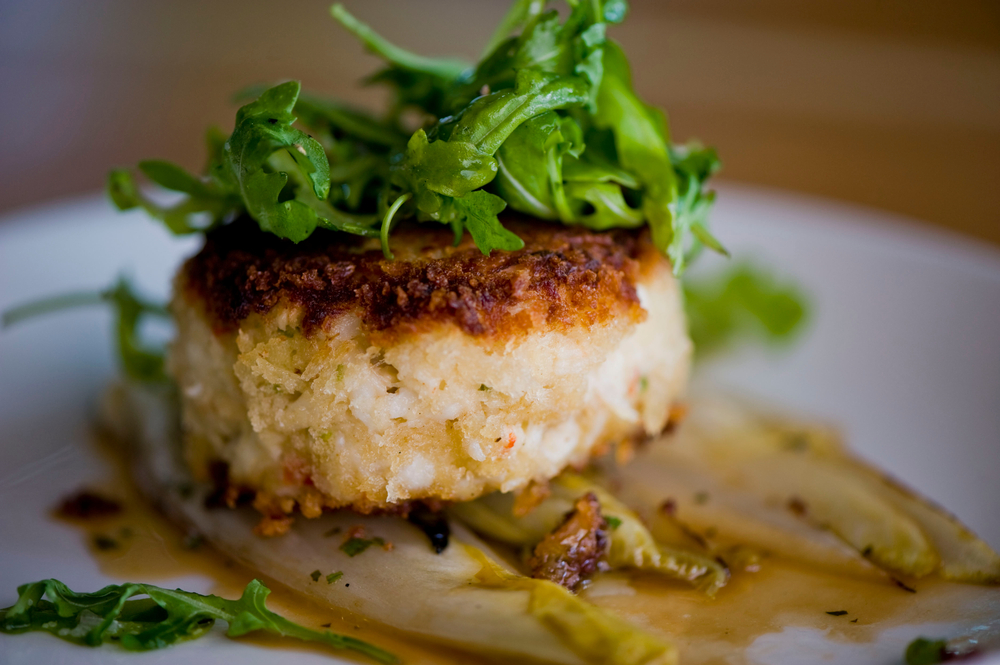 The Reef
Another fantastic place for seafood in Biloxi, The Reef is a casual waterfront option. With two floors and wonderful outdoor seating, you can be sure to find the perfect place for a bite to eat while you are there. The laid back atmosphere and beautiful beach and ocean views are just part of what makes The Reef one of the best restaurants in Biloxi.

The menu at The Reef includes all of your favorite comfort foods along with an incredible offering of locally caught seafood. You will find everything from tacos and burgers to corn dogs and seafood dips on the menu. If you are looking for something healthy, they have low calorie wraps and healthy salads as well.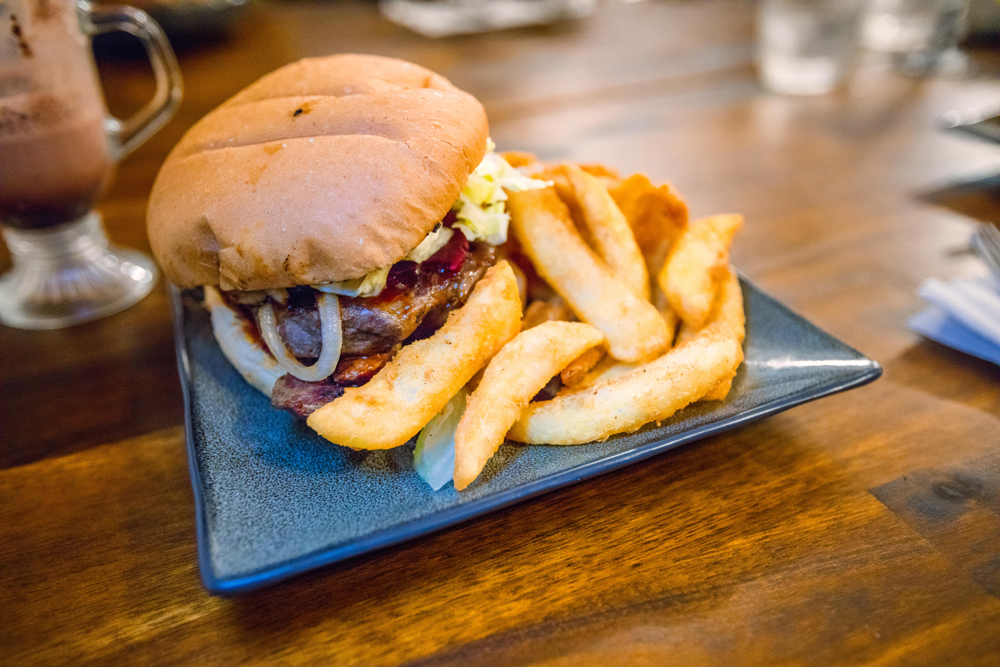 Mary Mahoney's Old French House
The best food in Biloxi can be found at Mary Mahoney's Old French House. This eatery has been around for three generations and is revered as being an elegant mainstay that offers guest premium locally sourced seafood in a romantic courtyard and brick interior. Maybe not the best place for family travelers, this is however perfect for couples and solo travelers.

The menu comes complete with roasted stuffed chicken breast, king size filet mignon, wagyu sirloin, shrimp and crab au gratin, gumbo, and more. If you are gluten-free, you will love Mary Mahoney's as they have an full gluten-free menu. You won't have to worry about there only being a few gluten-free options while you are there; the menu has countless appetizers, entrees, and sides for gluten-free guests.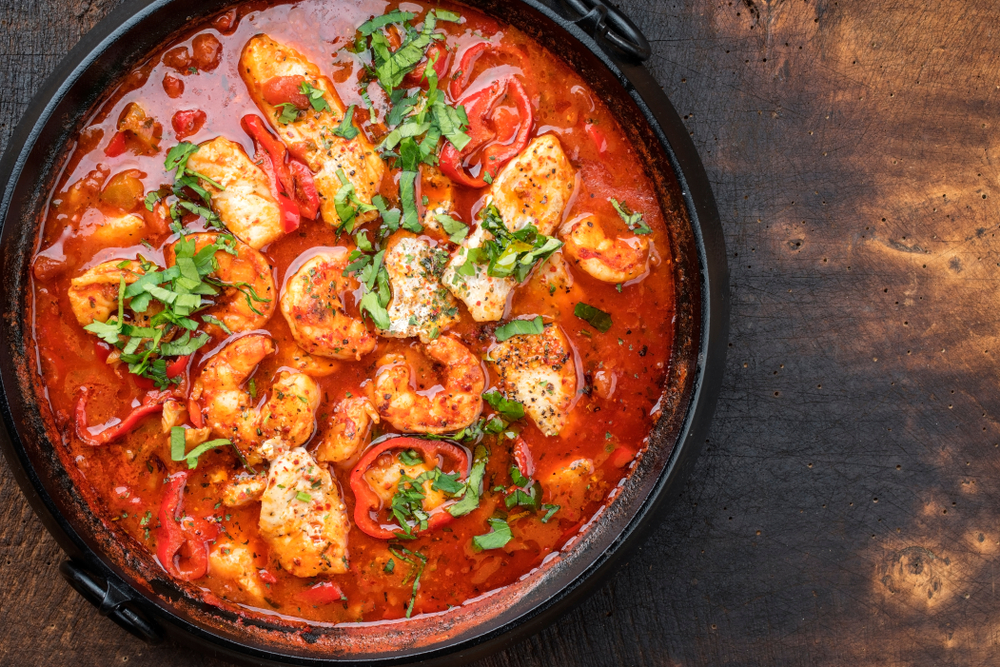 McElroy's Harbor House
With a dreamy casual vibe overlooking the water, McElroy's has some of the best Biloxi food that you will find during your visit. Serving up memorable Southern cuisine and seafood dishes, you won't be able to stop talking about the food at McElroy's! You'll feel at home in the laidback dining room that is filed with maritime decor.

On the menu, you will be able to choose from traditional American specialities like ribeye, grilled chicken, and hamburgers and seafood options like red snapper, mahi mahi, catfish, and sea scallops. Be sure to finish a great visit to McElroy's by ordering yourself a key lime pie or a seven layer lemon cake before you head out to explore the rest of the town. This is by far one of the best restaurants in Biloxi!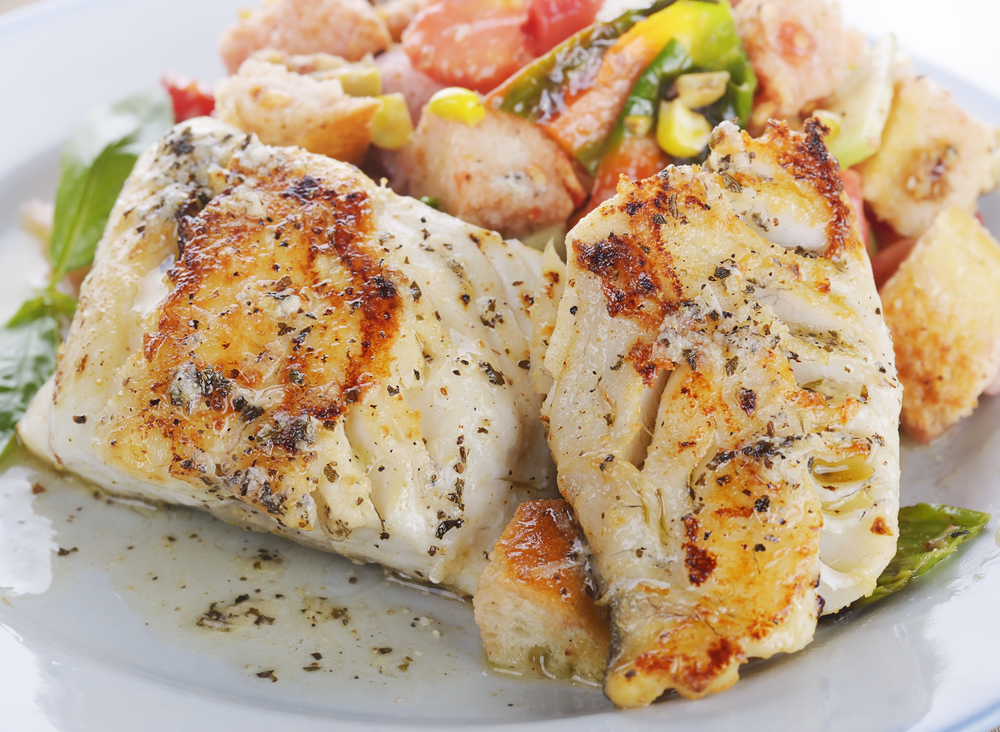 Shaggy's
Biloxi is just a few minutes from the neighboring town of Gulfport and if you find yourself in that area you should swing by Shaggy's as it is one of the best Gulfport restaurants. Shaggy's is actually one of the best restaurants near Biloxi and never disappoints with their fish tacos, crab cakes, and po'boys! Plus, the incredible cocktail list and water views really make your experience even better.

Shaggy's has fantastic specialties on the menu like shrimp and grits, snapper, wagyu baseball cut serloin, country fried chicken, and yellowfin tuna bowl. Whether you are in the mood for a salad, tacos, seafood, or traditional American cuisine, you can have it at Shaggy's!

If you can't have dinner without a good drink, well you are in luck. One of the things that makes Shaggy's one of the best restaurants in Biloxi is the drink menu. They have margaritas, daiquiris, and a long list of beach cocktails to make your dinner even more enjoyable.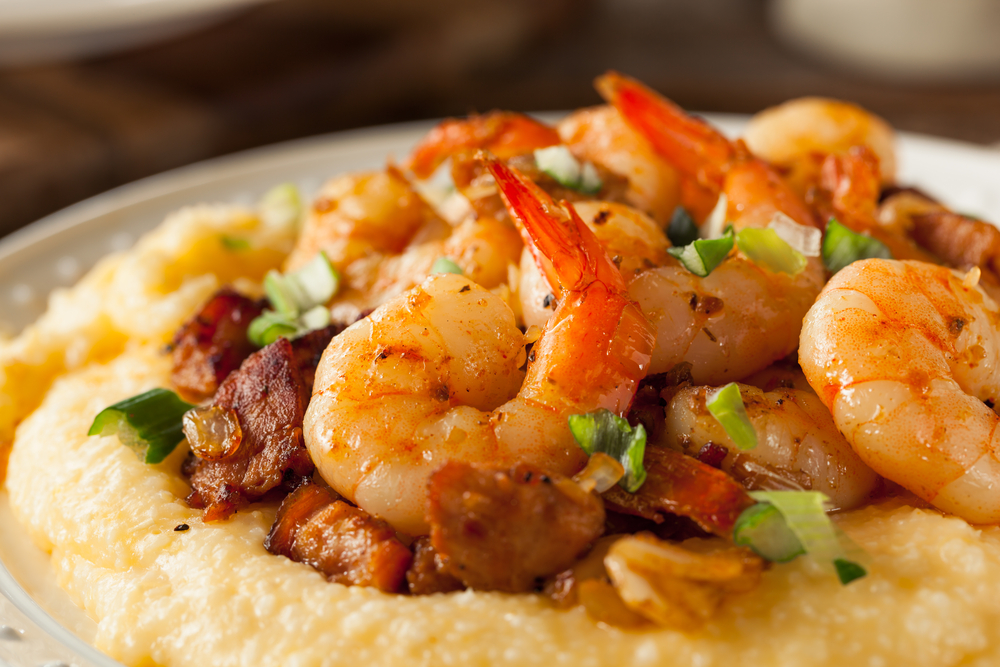 The Blind Tiger
Wondering what to eat in Biloxi, well you can't go wrong with seafood. The Blind Tiger is among the best restaurants in Biloxi as it not only has mouthwateringly delicious food, but simply stunning ocean views as well.

Cantina wings, shrimp tacos, and boudin balls oh my! The starters at the Blind Tiger are incredible and can be paired with one of their sweet cocktails like the Bushwacker, Tiger Juice, or Peach Mojito. While you're there, consider trying the Royal Red Low Country Boil which is one pound of Royal Red Shrimp served with corn, sausage, and potatoes.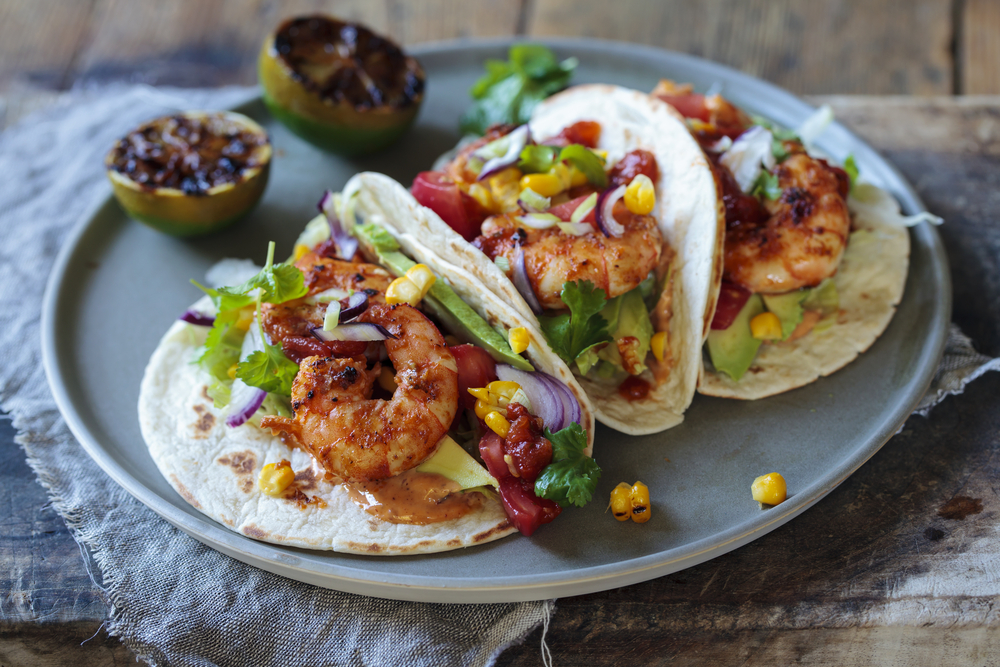 White Pillars
Among the best Biloxi restaurants is White Pillars. This super chic restaurant is the place to be for local seafood, homemade pasta, and steak diehes. The elegant dining area, fireplace, and chic bar draws diners from all over the state of Mississippi and across the country. The heavy curtains and dreamy tiles do an excellent job at drawing diners into the dining room.

The White Pillars menu is just as gamlorous as the restaurant is itself. You can find small snacks like pinmento cheese and crackers, deviled eggs, and seafood gumbo and starters like house-cured charcuterie, French hermit oysters, and crab avocado toast. Then, move on to a stunning entree like brioche french toast, croque madame, or eggplant josephine.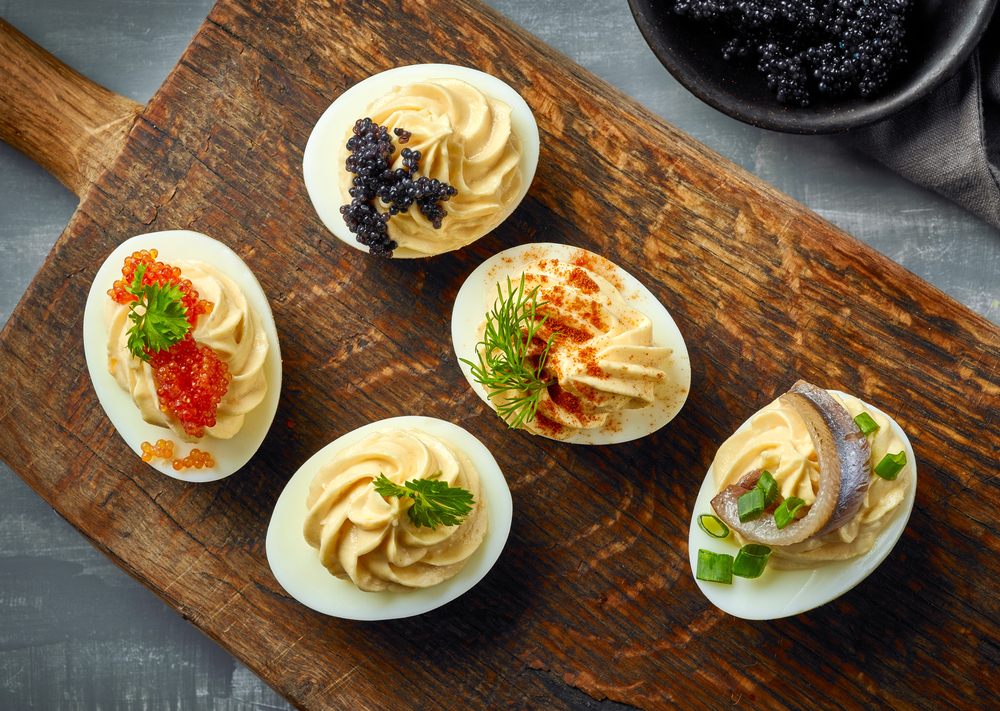 Thirty-Two
Are you reading for the best dining in Biloxi? Head to the fine dining establishment in the IP Casino called Thirty-Two. This upscale steak and seafood restaurant has a full bar, amazing food, and incredible water views. With a stunning interior and menu, you will be talking about your time spent at Thirty-Two for years to come.

All of your favorite fine dining and seafood dishes can be found at Thirty-Two. From tuna tartar and sous vide seared scallops to escargots a la bourguignonne and candied black pepper bacon steak, you can find everything you want and more at one of the best restaurants in Biloxi, Thirty-Two!

If you are a vegetarian, you can still find food you love here! Seared tofu scallops, truffle soup, veggie burgers, and other dishes are all there for you to choose from. Additionally, the bourbon menu at Thirty-Two is out of this world!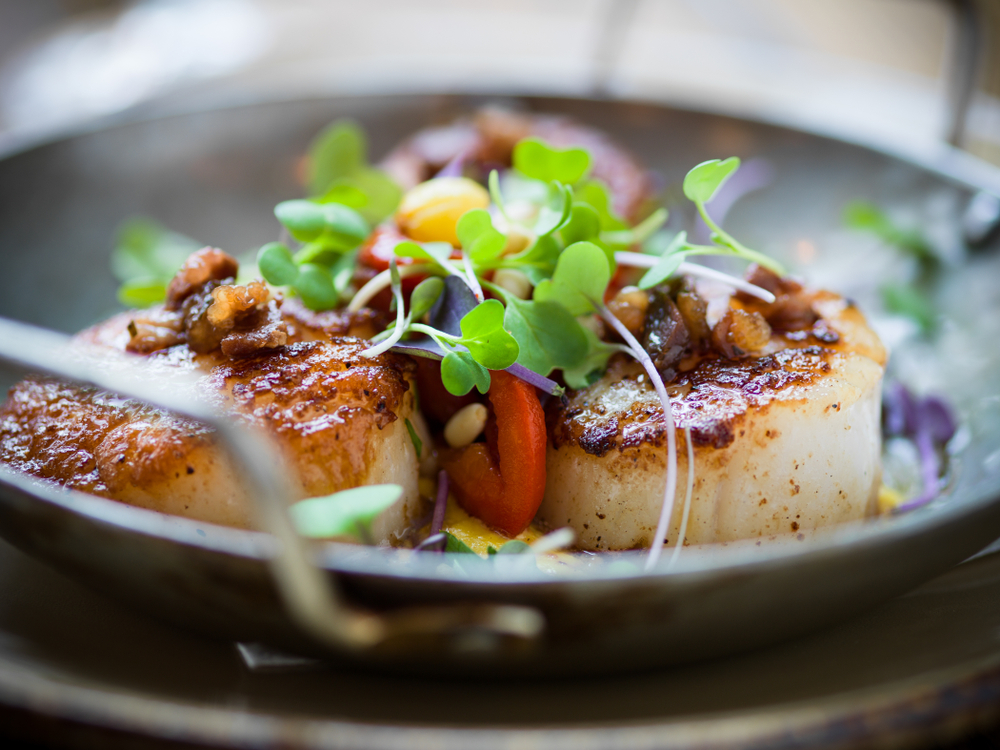 Mr. Greek
If you are looking for Greek places to eat in Biloxi,swing by Mr. Greek on Pass Road. This Mediterranean restaurant has delicious Greek eats and beers served in a taverna surrounded by colorful murals. All of the Greek classics you would expect at Mr. Greek can be found there, plus more. Plus, you are welcome to bring your own wine.

What makes Mr. Greek such a fantastic Mediterranean restaurant, and one of the best restaurants in Biloxi, is the gigantic menu! You will find fried zucchini, spanakopita, tyropita, baba-ganoush, falafel, moussaka, gyros, pastitsio, and much more on the menu. For those looking for a restaurant off of the beaten path and away from the waterfront, Mr. Greek is for you.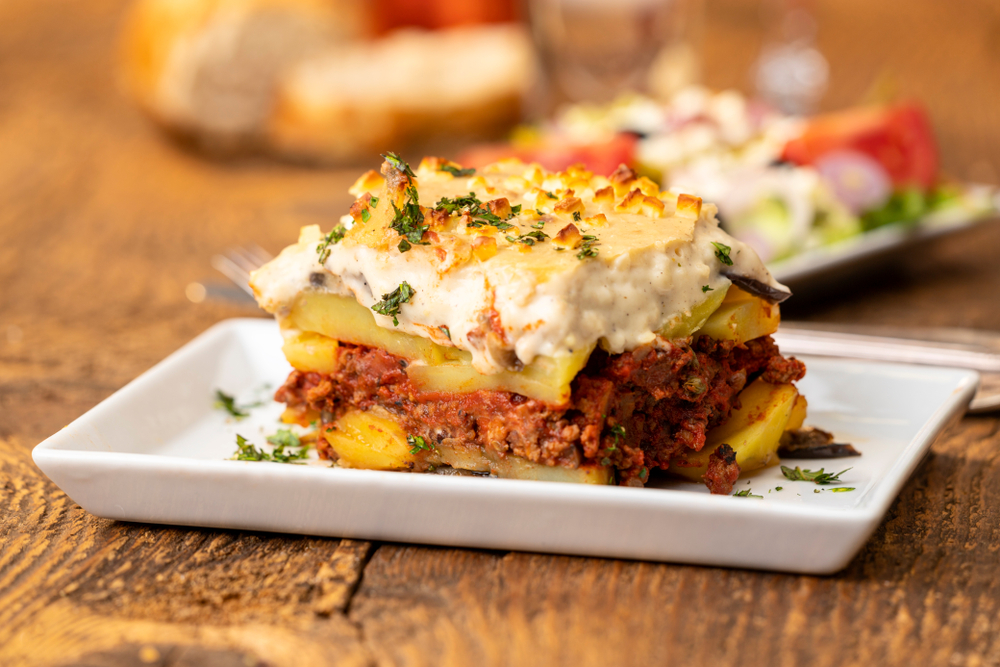 Fillin' Station
This cheery eatery is one of the very best restaurants in Biloxi, Mississippi. Serving up Cajun and Creole specialities alongside traditional American fare, you will fall in love with the food at the Fillin' Station. You may be wondering how this restaurant got its name. Well, it is located in an old filling station. This creates for a super unique vibe and fun experience for those visiting Biloxi for the first time.

A La Carte at this restaurant is loaded nachos, crawfish quesadillas, gumbo, crawfish spinch dip, red beans and rice, and more. If it's time for a cocktail, consider trying the Biloxi Breeze which is made with lime vodka, sprite, and Red Bull coconut berry edition or perhaps the Cadillac Margarita which is made with tequila, orange juice, house sour, and fresh lime juice. Of course, they have great desserts like strawberry cheesecake and chocolate explosions as well!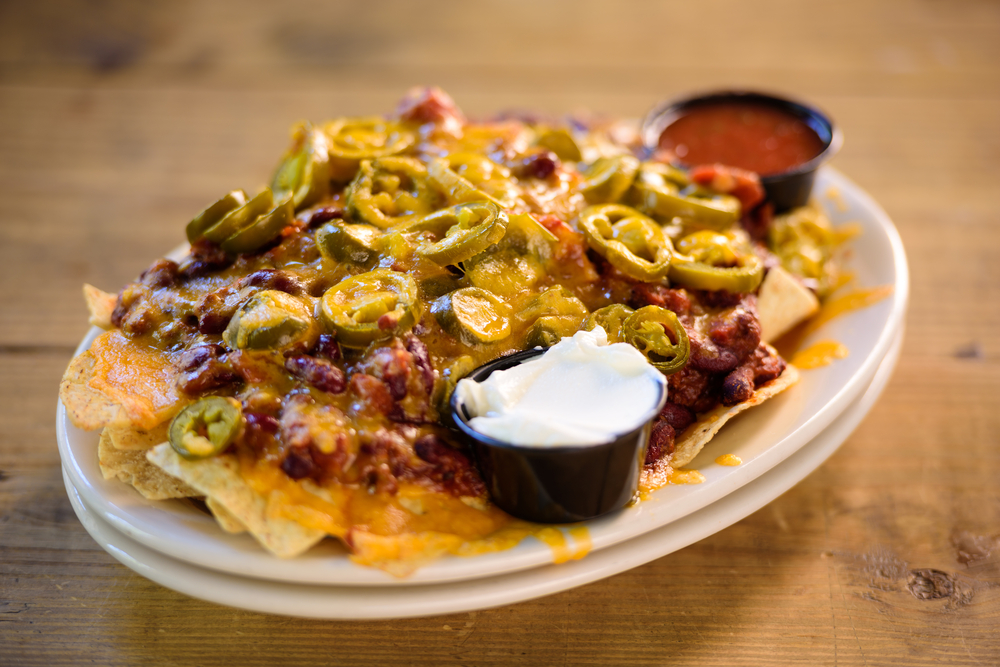 Jazzeppi's
Jazzeppi's is an upscale yet casual restaurant in Biloxi that serves Italian cuisine and martinis. This old-school style cafe and bar easily makes its way onto the list of best restaurants in Biloxi! A fun way to start your visit to Jazzeppi's is by ordering the Spinich and Artichooke Dip that comes with fried bow tie pasta alongside one of their famous martinis.

Every type of pasts that you can think of from pasta aschutta and fettuccine alfredo to based penne and veal mattina can be found on the menu. For couples traveling to Biloxi together, you will want to keep Jazzeppi's on your radar as it makes a perfect date night dinner choice.
Parrain's Jambalaya Kitchen
You are in the south after all, shouldn't you try some jambalaya? Parrin's Jambalaya Kitchen is among the best restaurants in Biloxi and deserves your attention. If you love Southern cuisine you will be blown away by their Cajun menu. While heavily focused on the south, there are also many outside influences in their dishes as well.

You can find pork cracklins, boudin balls, boudin eggrolls, chicken jambalaya, chicken and sausage gumbo, crawfish etouffee, fried platters, and po'boys on the menu. If you want to taste a little bit everything, you can order The Swamp Tour. The tour is a sampler with jambalaya, gumbo, etouffee, and red beans with rice.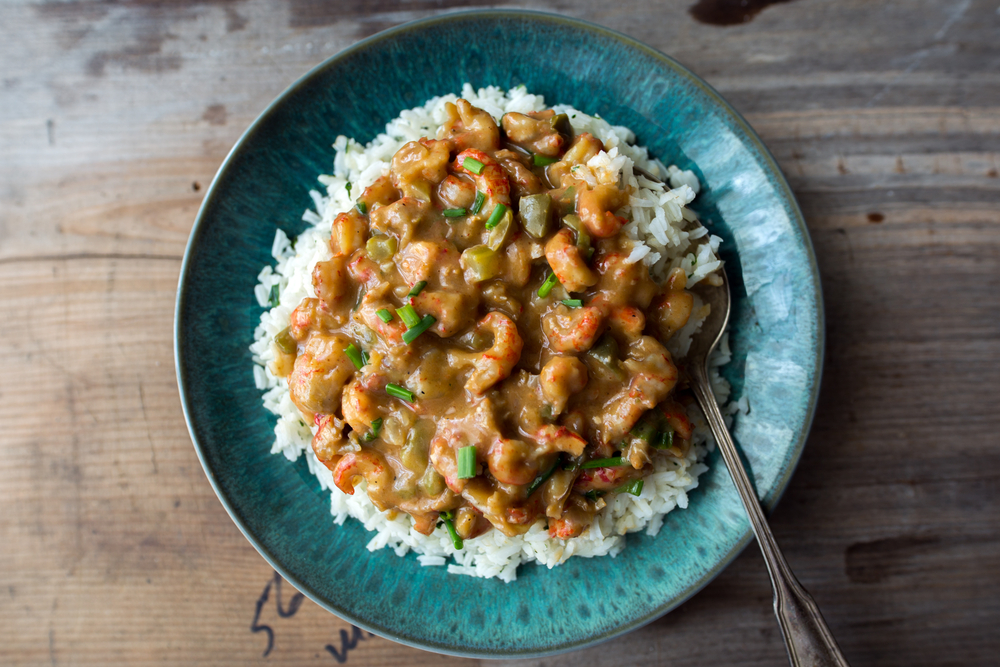 The incredible eateries are just one part of what makes visiting Biloxi one of the best things to do in Mississippi! If you haven't added Biloxi to your Mississippi bucket list yet, hopefully, learning about the best restaurants in Biloxi has helped you see how amazing this coastal town really is.

Good restaurants in Biloxi, alongside having some of the best resorts in Mississippi, and being the home to some of the most incredible gulf coast beaches in the United States is what continues to bring in millions of visitors each year.

So, tell us, which of these restaurants in Biloxi will you visit first?