Looking for the best things to do in Harrisonburg Virginia? You have come to the right place. Harrisonburg is located in the beautiful Shenandoah Valley and is one of the beautiful Blue Ridge mountain towns that is full of surprises.
Harrisonburg Virginia is a popular place to visit because there is history, culture, nightlife, and stunning mountain views. From the busy streets of downtown Harrisonburg to the gorgeous biking trails off the valley turnpike, there is always something fun to do in Harrisonburg.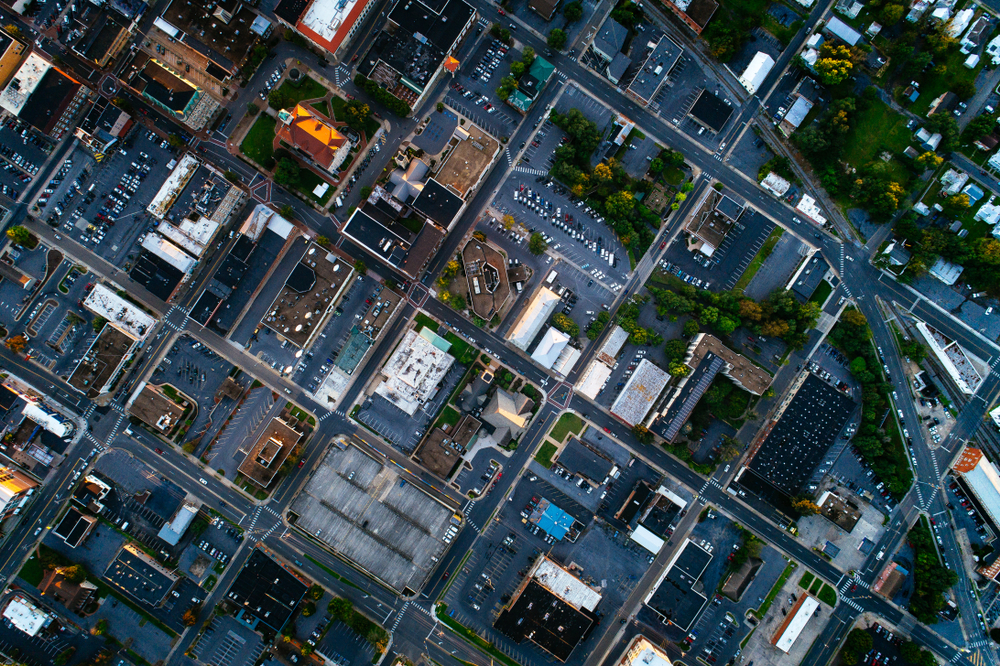 Best Things to do in Harrisonburg
Take a Ride on Skyline Drive
Skyline Drive is a road that everyone should check out when visiting Harrisonburg, Virginia. This road is special because it's located in Shenandoah National Park and has views of the blue ridge mountains.
As you drive along this 105 mile scenic route, you will see some of the most beautiful landscapes in Virginia. Plus, there are over 75 overlooks to pull over and take pictures or just enjoy the view. Plus, if you're lucky, you might even see some wildlife like deer, black bears, or beautiful birds.
Another reason Skyline Drive is popular is that it's not just for the view. If you enjoy hiking, there are plenty of hiking trails that start right off the road. These Virginia hiking trails suit all different fitness levels.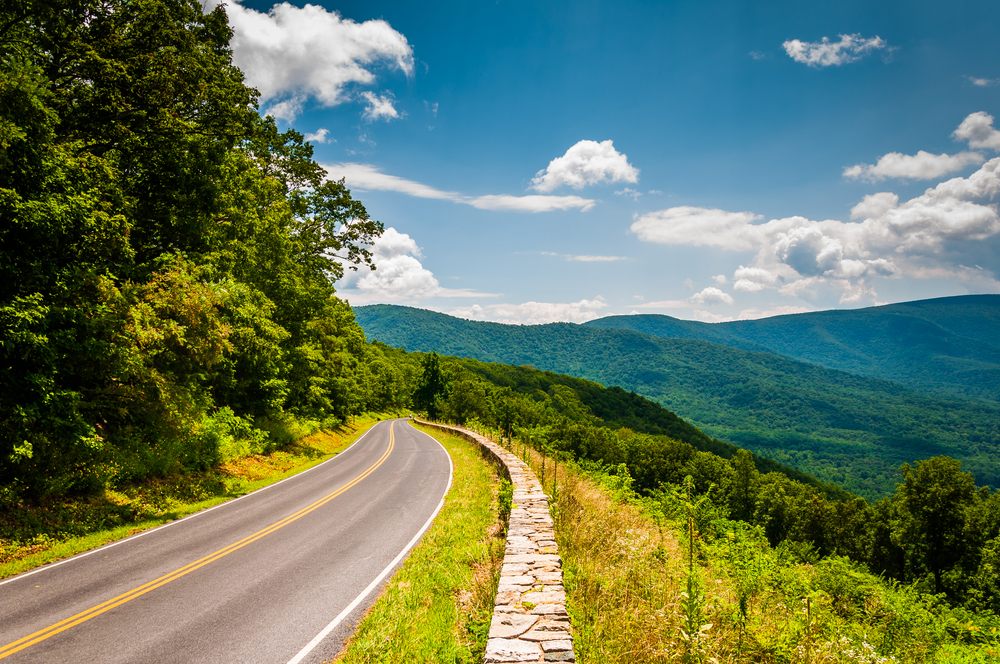 Visit James Madison University Campus
A visit to James Madison University (JMU) is one of the highlights of Harrisonburg, Virginia. The JMU campus is not only beautiful with its classic red-brick buildings and green lawns but also full of history. As it gets its named after the fourth president of the United States. As you walk around, you can feel the energy of student life and sense the historic significance around.
Beyond its beauty and history, the campus offers a variety of activities, and if you are looking for things to do in Harrisonburg this weekend, there is also something fun going on. From cheering at a football game at Bridgeforth Stadium to watching a play at the Forbes Center for the Performing Arts.
Spending a day at JMU campus gives you a real taste of the American college life and is a wonderful way to spend your time in Harrisonburg Virginia.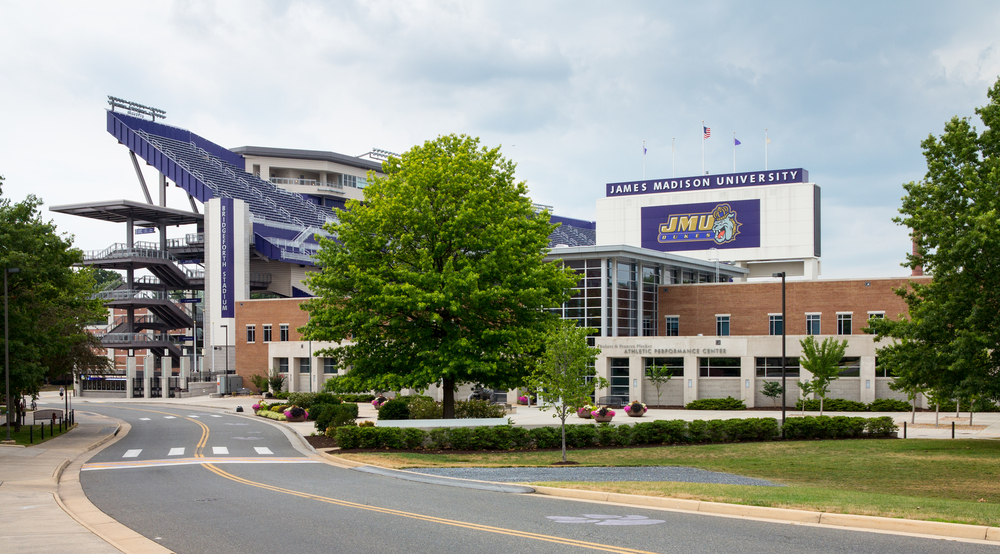 Grand Cavern Tour
Next up for what to do in Harrisonburg is to take a tour Grand Cavern Tour. You will experience the awe-inspiring beauty as this is not just an ordinary cave tour, it's a journey into the heart of one of the best caverns in Virginia.
The Grand Caverns was discovered back in 1804 are is known to be the oldest operating show caves in the US. Once you step inside, you'll be amazed by the stalactites, stalagmites, and other fascinating formations that have taken over thousands of years to form.
Because the caverns maintain a constant temperature it makes this tour a cool escape during hot summer days or a warm refuge during chilly winters. Book a guided tour and you learn even more about the caverns' history and the process it takes to created these natural wonders.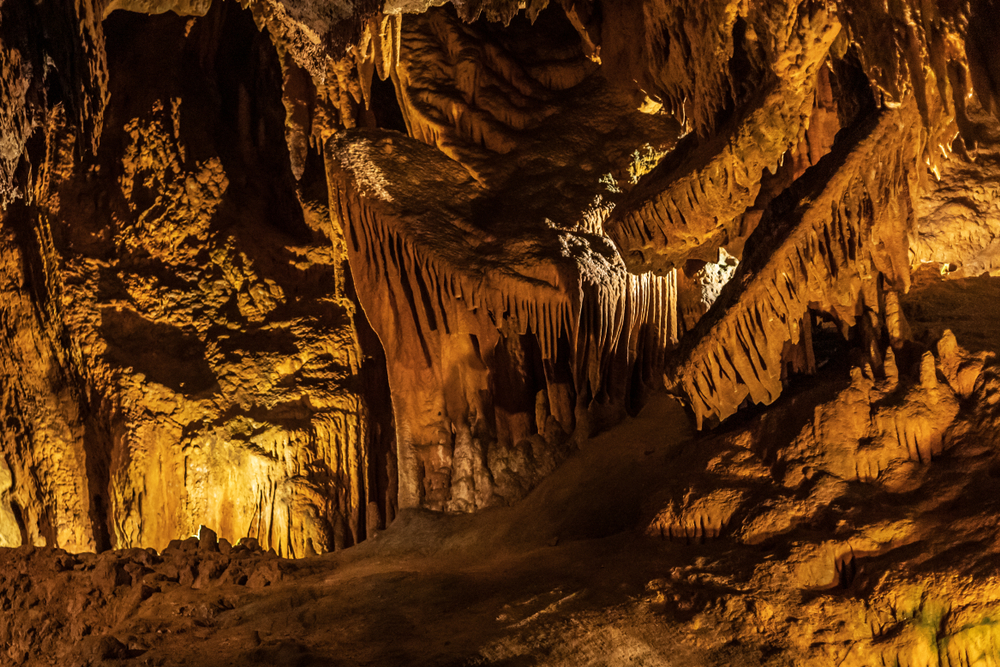 CrossKeys Vineyards Tour
For all you wine lovers, the CrossKeys Vineyards is the perfect place to enjoy an afternoon Vino. It is situated in the heart of the picturesque Shenandoah Valley and this family-owned winery is a must-visit if you are looking for unique things to do in Harrisonburg, VA.
The wine tour offers a special behind-the-scenes look at the winemaking process all the way from grape to bottle. On the tour, you will gain a great understanding of why the Shenandoah Valley's landscape is the perfect place to grow grapes and you will have the chance to sample some of CrossKeys' finest wines!
The vineyard itself is a sight to behold. It has stunning views of the surrounding valleys which provides the perfect backdrop for a chill day out or even a to celebrate a special occasion. Plus, you can grab a bottle or two to take home.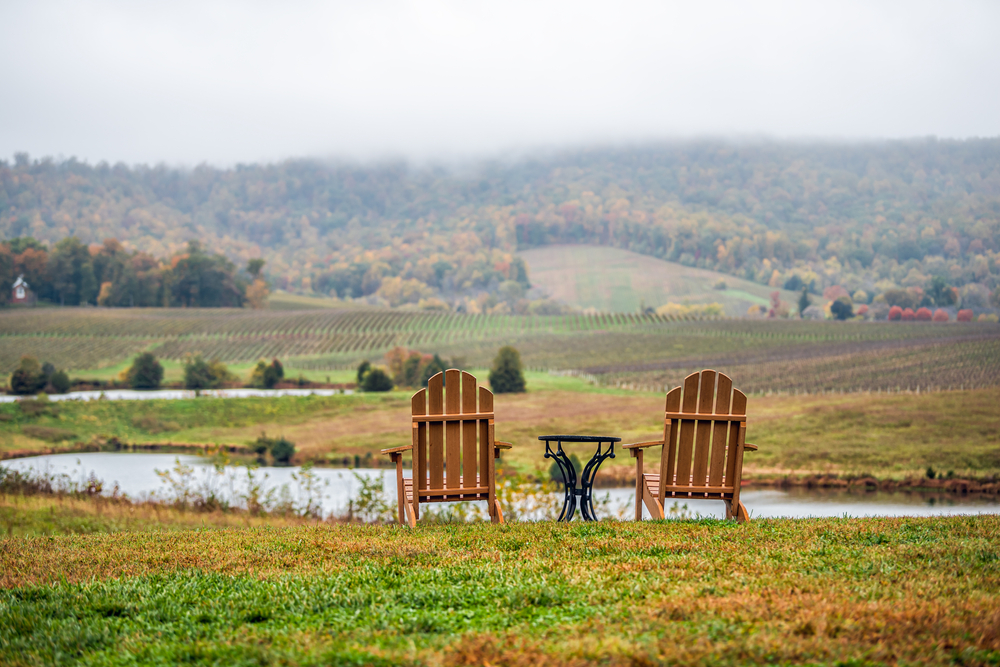 Virginia Quilt Museum
The next stop is the the Virginia Quilt Museum. They are located right in the heart of downtown and it is not just a museum, it's a treasure chest of history told through quilts!
Get ready to be wowed by the large display of quilts, both old and new. The exhibits keep changing so there's always something new to discover. These quilts come from all over the world, including their own collection and even personal collections of homemakers who have sent them in.
The museum is also housed in a charming, historic building, which adds a bit of fun to the whole experience. They're open from Tuesday to Saturday, from 10am to 4pm. Be sure to check in holidays to see if they are open. You don't want to miss the Virginia Quilt Museum is it one of the best activities in Harrisonburg.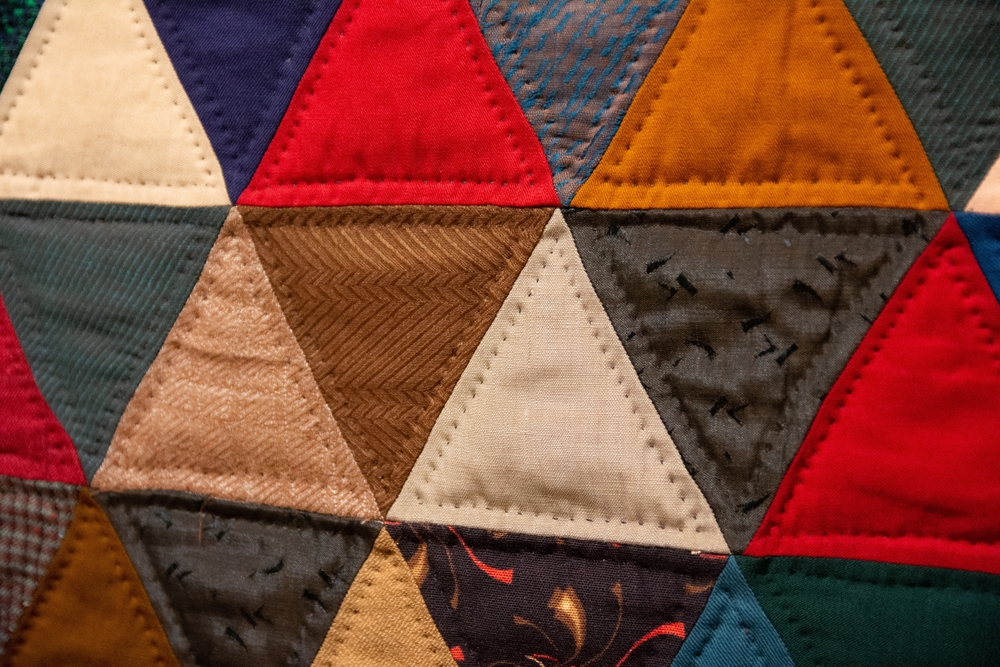 Explore More Discovery Museum
Get ready to have a blast at Harrisonburg's very own Discovery Museum! This isn't your typical museum it is more like a playground for your mind. You or your child can pretend to be a chef in the play kitchen area or try your hand at science experiments that aim to make learning more fun. But that's not all! Another section to check out is at Maker City.
Here you can get hands-on with tools and materials to bring your any type of idea to life. Reservations in advance are needed for the Maker city part of the museum, so make sure to book ahead.
It's open from Tuesday to Saturday, starting at 9:30am until 5pm and The Discovery Museum has hours on Fridays until 7pm, giving you even more time to explore. This is one of the things to do with kids in Harrisonburg but is also fun for the whole family.
Biking and Hiking Trails in Harrisonburg VA
Did you know that Harrisonburg, VA is also known as the cycling capital of the Shenandoah Valley? And Harrisonsonburg is home to over hundreds of miles of biking and hiking trails.
One of the most popular bike routes is the Rocktown Trails at Hillandale Park. This park offers three different levels of difficulty for bikers. They have more than just biking though, Hillandale Park also offers plenty of trails for hiking and jogging.
If you're looking for an trail on the easy side, consider taking the Lake Shenandoah or the Hillandale Park Trail. Both of these routes provide beautiful views and are the perfect place for a leisurely walk or bike ride.
For the more adventurous soul try out the Massanutten Western Slopes or Kaylor Knob. These trails offer challenging terrains and also have stunning views of the mountain range. You will love exploring the trails it is always on the top of the list for fun things to do in Harrisonburg Virginia.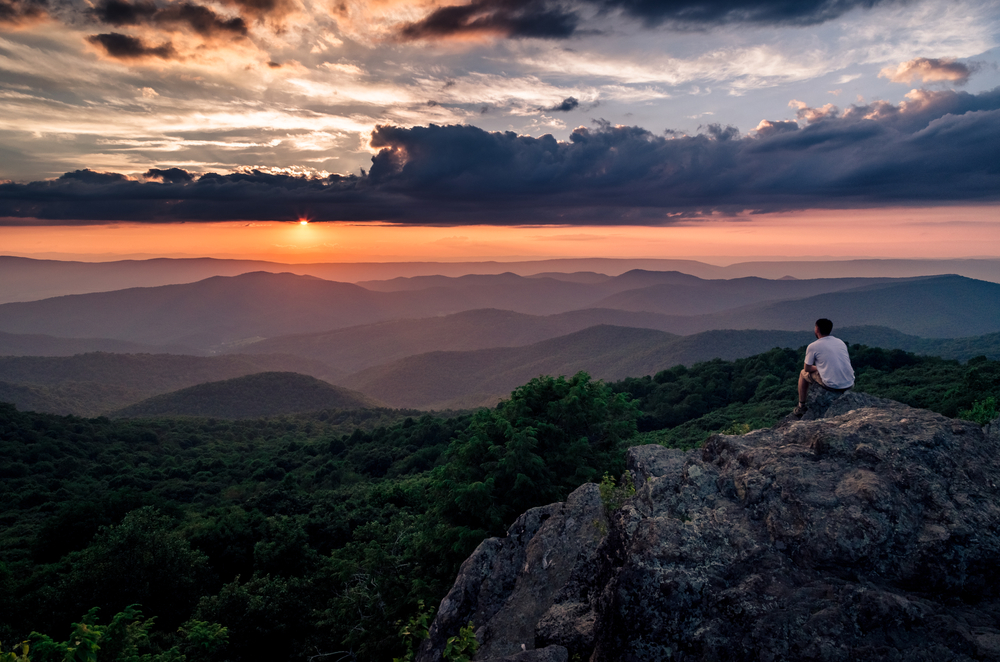 Massanutten Resort
Up next is one of the best Mountain Resorts in Virginia, Massanutten. Not only is this a great resort, they also have plenty to keep you entertained during all seasons of the year. It is located the Shenandoah Valley and this resort alone stretches over 6,000 acres!
Massanutten has you covered with an Indoor/Outdoor WaterPark, Ski and Adventure Park area, two great golf courses, and they even have a day spa.
If you are a food lover, the resort also has dining experiences on-site. There are farm-to-table options and or the new seafood restaurant, Splash's Bar & Grill. Or you can try the Bonfire Club. This an immersive experience that combines a mystery solving dinner with a charcuterie and appetizer buffet with the option to order drinks.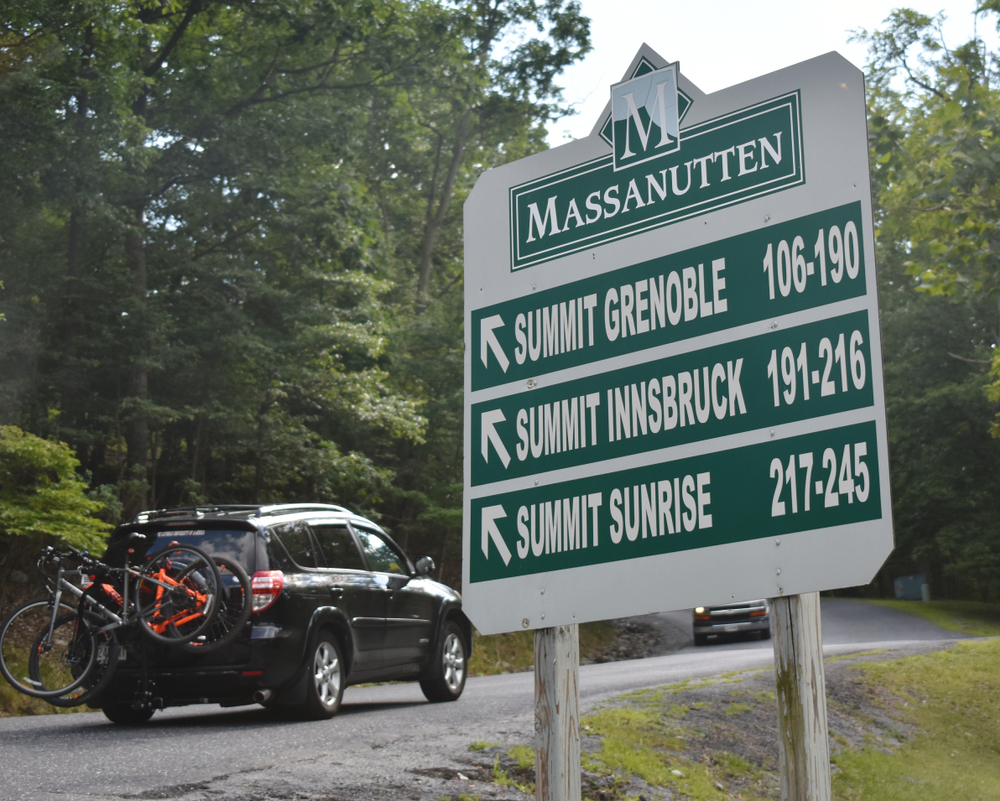 Explore the Downtown Area in Harrisonburg Virginia
Experience the real Harrisonburg in its historic downtown area. This bustling area is home to a mix of shops, restaurants, art galleries, and historic sites.
Start your exploration with a simple walk down Main Street. As Harrisonburg VA has one the one great American main street award! And this is where you'll find a variety of unique boutiques offering everything from handmade jewelry to hand made crafts.
Then go check out the Agora Downtown Market. This an indoor marketplace for local artists and vendors to display their work, there are some real treasures here.
For things to do at night in Harrisonburg, downtown Harrisonburg has many options. Try the Joshua Wilton House for fresh locally soured food. Or go for Italian at the Bella Luna Wood-Fired Pizza shop. And a local favorite is Jack Brown's Beer & Burger restaurant.
There are also plenty of local craft breweries, the most popular are the Pale Fire Brewing and Brothers Craft Brewing. Another spot to check out is Harrisonburg very first house that is still standing the Hardesty-Higgins House Visitor Center. Downtown will keep you entertained, and is one of the best things to do in Harrisonburg VA.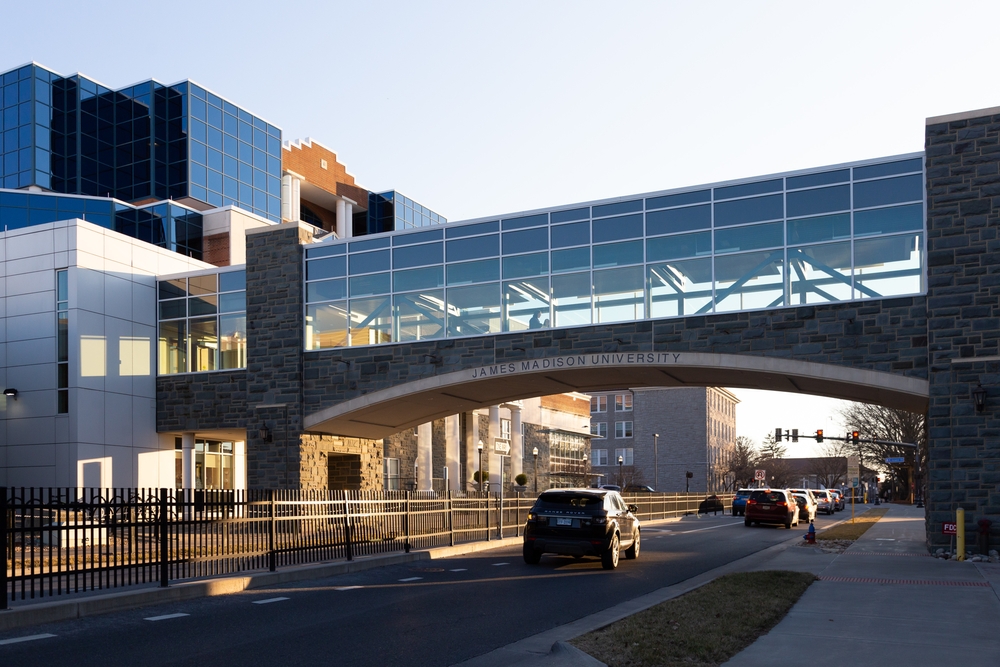 Fish the Shenandoah River
Harrisonburg is famous for their outdoor adventures, and one of the best Harrisonburg activities is fishing. There are plenty of places to get your pole out in the water. The best area is at the Shenandoah River. With over 150 miles of shore, this plentiful river has countless opportunities for both beginners and seasoned anglers.
Plus, the Shenandoah River is home to a many fish species. Smallmouth bass are typically the most caught, however, you can also reel in catfish, crappie, sunfish, and even the occasional musky.
Thanks to the river's clear waters and varied habitats, it is also an ideal spot for fly fishing. You can find shops all around town selling real, bait, and everything you need to have a successful day out on the waters.
Keep in mind that you need a Virginia fishing license before you go. And that there are certain restrictions on the size, number of fish you can keep, and the season you are visiting. For the information on licenses and regulations, visit the Virginia Department of Game website.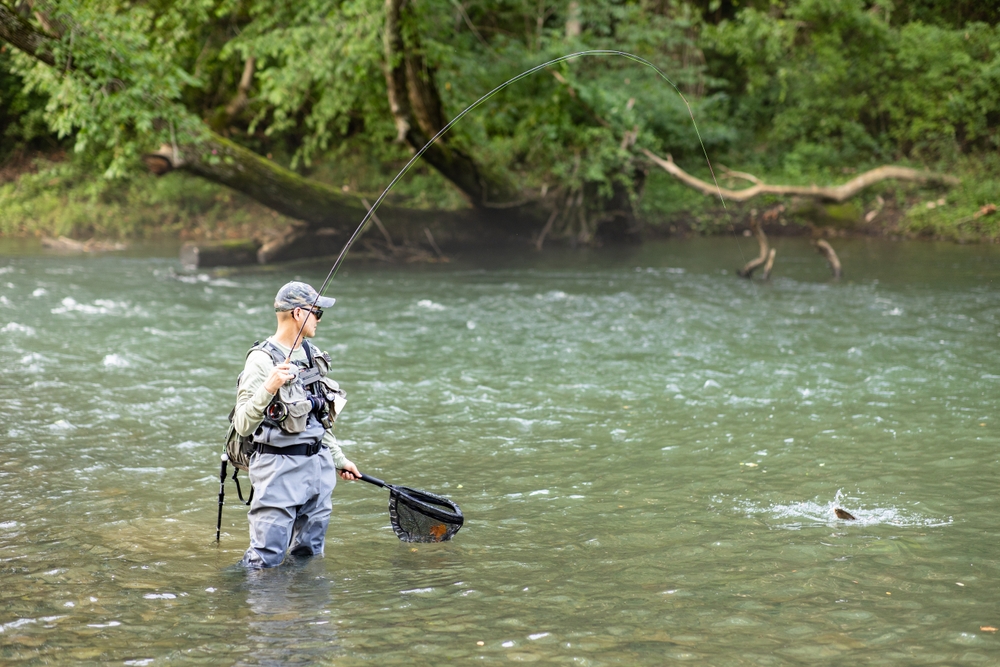 Heritage Bakery and Cafe
Tucked away in the heart of Harrisonburg, Virginia, you'll find a hidden gem – the Heritage Bakery and Cafe. This charming establishment is much more than just a bakery; it's a place where community, tradition, and delicious food come together.
As soon as you step through the doors of the Heritage Bakery and Cafe, you're instantly greeted by the tantalizing aroma of freshly baked goods. From flaky croissants and hearty loaves of bread to delectable pastries and mouth-watering cakes, there's something to satisfy every palate.
But that's not all. In addition to its bakery offerings, the Heritage Bakery and Cafe also serves up an impressive menu of cafe dishes. Whether you're stopping by for a leisurely brunch or a quick lunch, you can enjoy a variety of sandwiches, salads, and soups, all prepared with fresh, locally sourced ingredients.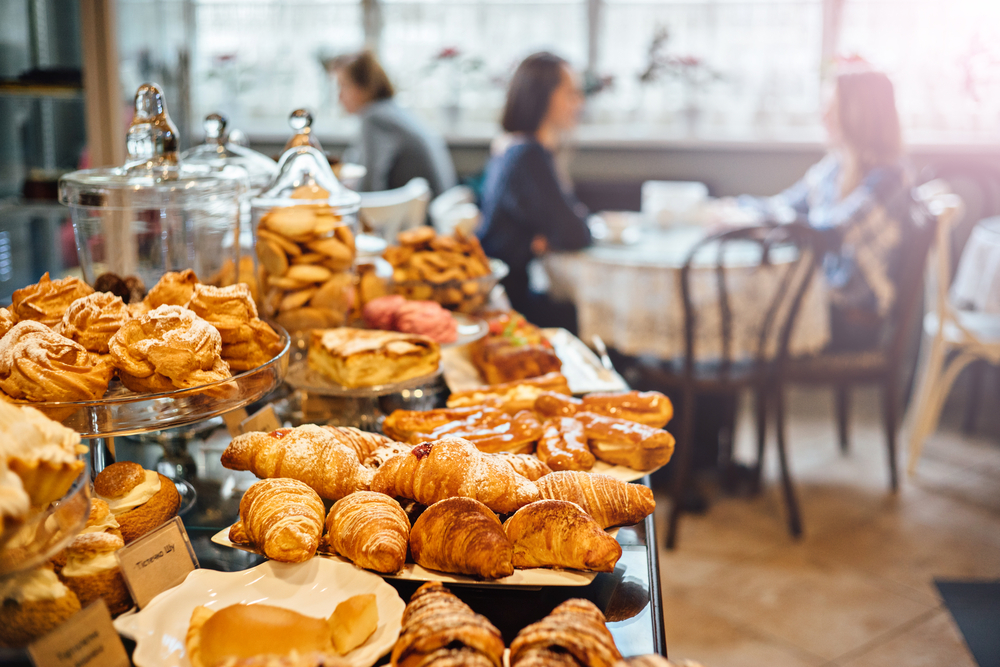 White Oak Lavender Farm
The White Oak Lavender Farm is one of the things to do for couples in Harrisonburg. From the minute you see the Lavender from the road you are going to want to check it it. The beautiful purple blooms and the calming scent of lavender fills the air and it creates such a peaceful day.
The charm of White Oak Lavender Farm doesn't stop at its purple fields. The Lavender farm offers a variety of engaging activities for everyone. You can take informative tours of the lavender farm or book a creative workshops where you can craft with lavender-infused products.
To round off your visit, don't forget to stop by their purple gift shop. Here, you can find a delightful selection of lavender products, from soothing essential oils to culinary treats like lavender honey. So, if you're in Harrisonburg, make sure to visit White Oak Lavender Farm it is one of the best things to do in Harrisonburg.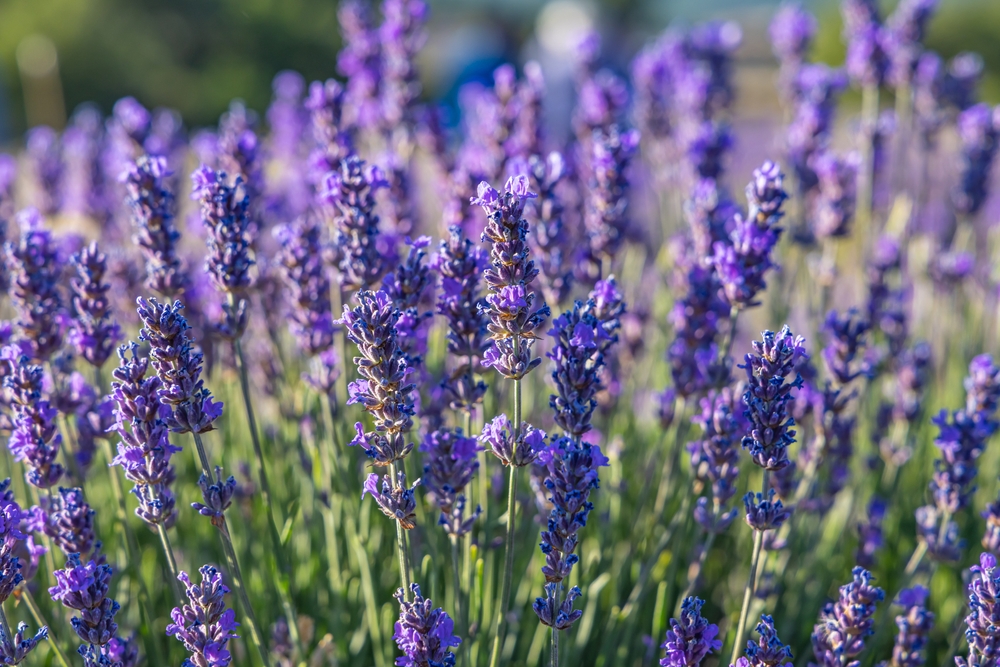 Edith J. Carrier Arbortum
Another stop on the tour of Harrisonburg is this unique space that is not just an arboretum it is more of a living laboratory of plants. This is one of the best things to do for adults in Harrisonburg VA.
There are towering trees, vibrant flowers, and the perfect length of walkway. The winding woodland trails invite you on a journey of discovery. These trails are covered with gravel and go through the forest providing an easy hiking experience.
Along the walk you might spot some of the local wildlife, adding an element of exercise to your visit. You can find the Arboretum inside JMU, and it is open every day from dawn to dusk.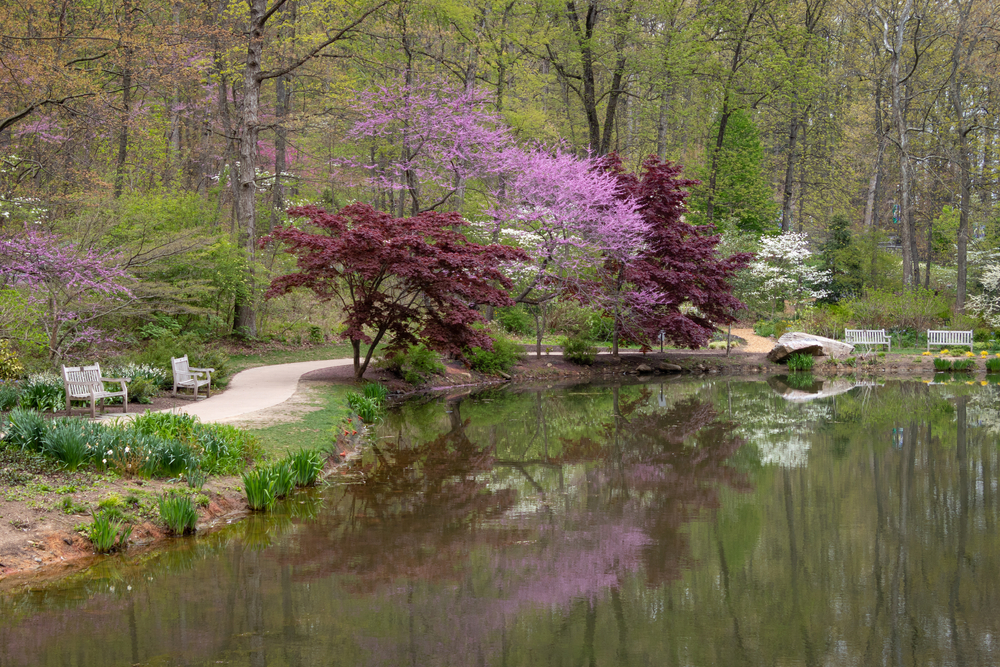 Visit the Mineral Museum
The Mineral Museum is a hidden gem in Harrisonburg, Virginia. This isn't your typical museum, it is more of an educational lesson on the fascinating underground world of minerals and the study of geology.
Explore the bright blue of azurite to the small designs of calcite. You will see that each display offers a glimpse into the diversity of our planet's natural resources.
But the experience goes beyond just viewing. There are information-rich displays and the knowledgeable tour guides will help you along they way. And the best part, is that the admission to the Mineral Museum is free! So if you are looking for free things to do in Harrisonburg, you have found one of the most interesting!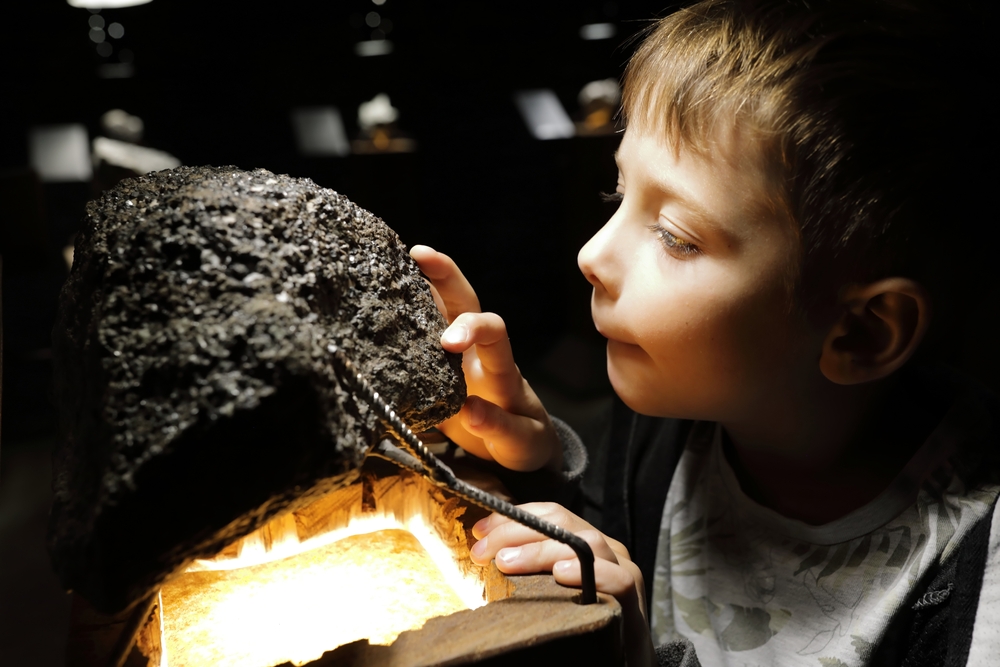 Have Fun at Ruby's Arcade
If you're looking for a place to let loose and enjoy some good ol' fashioned fun, then Ruby's Arcade is the place to go. They have hundreds of acarade games, but the fun doesn't stop with arcade games. Ruby's Arcade is also home to several pool tables, dart boards, and there is even a small duckpin bowling alley.
Whether you're a seasoned gamer or a complete newb, there is a game for everyone to enjoy. And if you work up an appetite while playing, don't worry because Ruby's Arcade is also known for their wood-fired pizza, and serves adult beverages. You won't regret any time you spend here it is one of the top places to visit in Harrisonburg VA.