Are you looking to enjoy the best brunch in Washington DC? America's capital city is known for its history, cultural diversity, museums, and monuments but it also has a rich foodie scene. Enjoy classic American brunch dishes or step up your pallet with fusion cuisine because luckily Washington D.C. has it all. 
There is so much to do in DC that you will want to fill up your stomach before stepping out to explore. No matter what neighborhood you pick to stay in there will be a brunch spot in DC close by. Enjoy your meal with a view or stop by a local diner it all depends on your budget and what you feel like eating. You can sleep in on your vacation, or start early because most of these restaurants start serving brunch around 10 and it lasts until 3 pm!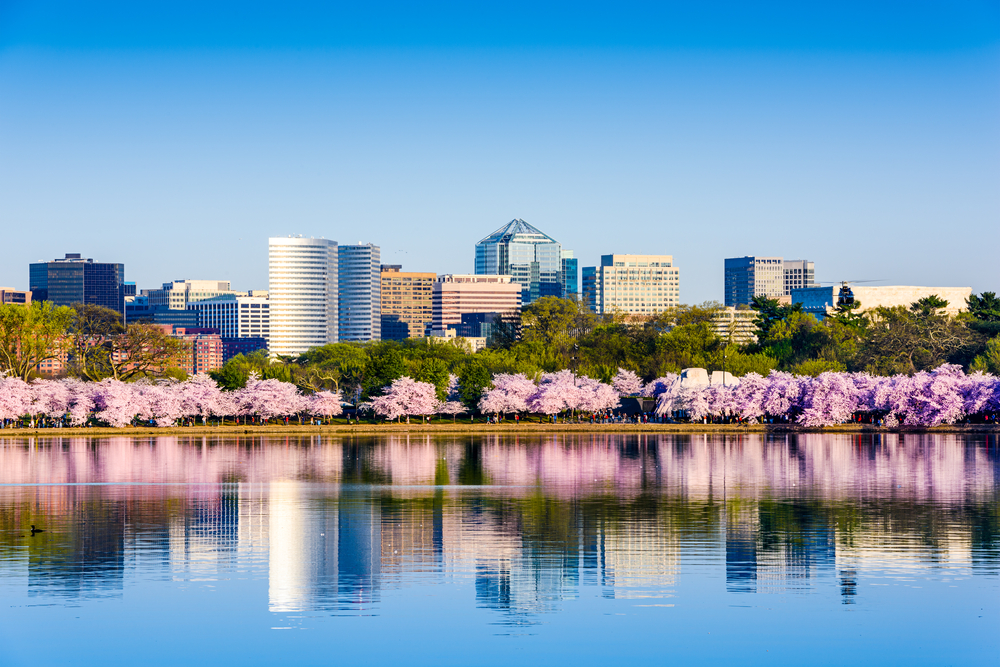 The 15 Best Places for Brunch in Washington DC You Must Try!
El Diplomate
Up first is El Diplomate. They are a french brasserie-style restaurant serving up freshly made dishes. Brunch is only served on the weekend and normally starts around 10 am and ends at 3 pm. They do open early for special occasions such as Mother's or Father's day.
Some of the local favorites are steak and eggs, croque madame (a classic french ham sandwich), and the yummy smoked salmon platter. And like any french bakery, the dessert here is out of this world. Be sure to save some room for at least one. The Creme Brulee is always a good idea after you enjoy the best brunch in Washington DC.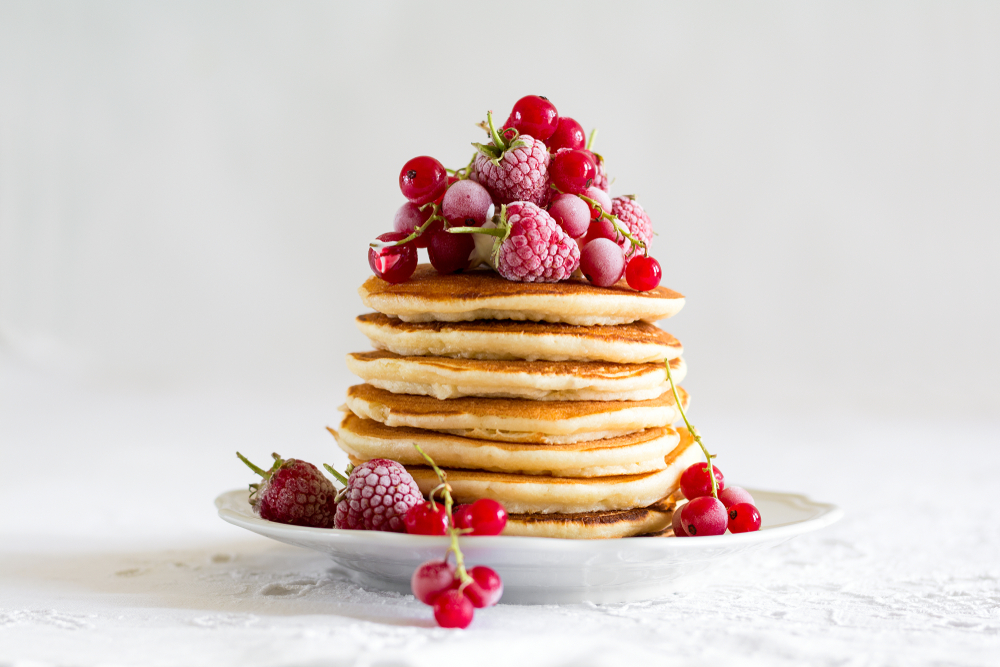 La Vie
Up next is La Vie. They have some of the best DC brunch options and dreamy views of the Potomac. The dishes here are Mediterranean with an upscale and chic twist. On the brunch menu, they have savory and sweet options to keep you full and ready to explore Washington.
The NY steak and eggs is a popular savory dish and on the sweet side, the waffles do not disappoint. Other savory options include truffle mac and cheese and duck carbonara. La Vie only does brunch on the weekends from 10 am to 3 pm and it's a very popular spot. It is best to make a reservation online beforehand. Be sure to put La Vie on your list of the best brunch in Washington DC if you are looking for a fancy, fun time.
Ambar Restaurant
Another place to enjoy the best brunch in DC is Ambar. Here they specialize in Balkan dining. If you have never experienced Balkan dining you are in for a treat. This cuisine is known for its fresh, flavorful, and filling dishes. Every weekend from 10:30 am to 3 pm they have what they call bottomless brunch in Washington DC, for a very reasonable price.
You can order freshly made bread, egg dishes, cheese, and meat pies, with so many different sides. Your unlimited table lasts for 2 hours if you can make it that long. Ambar also has a full bar and options to order from the unlimited drink menu as well. If you are looking for brunch near the white house, put Ambar on the top of your list.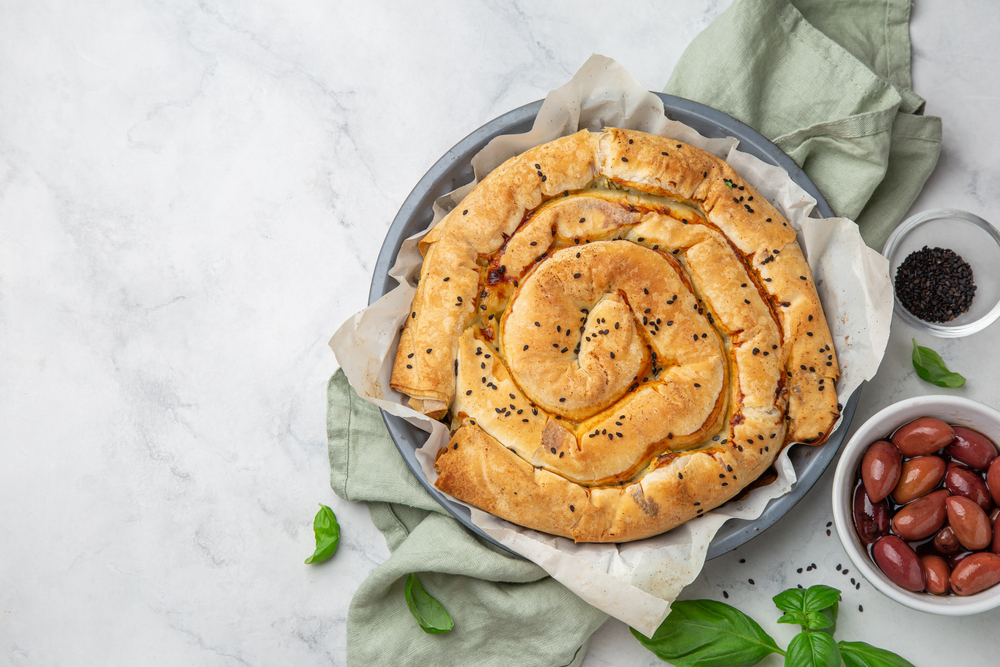 Busboys and Poets
Busboys and Poets is a book lover's dream. They are so much more than just a bookstore and restaurant though. They were established back in 2005 as a place for artists, activists, writers, thinkers, and dreamers to connect. Today they are also one of the best brunch spots in DC and have 9 locations throughout Washington.
Brunch is served every day from 10 am to 4 pm and there is a large variety of options to choose from. The eggs benedict comes in three different ways, french toast, pancakes, and hash are also very popular dishes to try.
And they even have sandwiches and salads available all day if you or someone you are traveling with someone who does not like breakfast food. Plan to spend a few hours here because once you immerse in the atmosphere of Busboys and Poets you may never want to leave.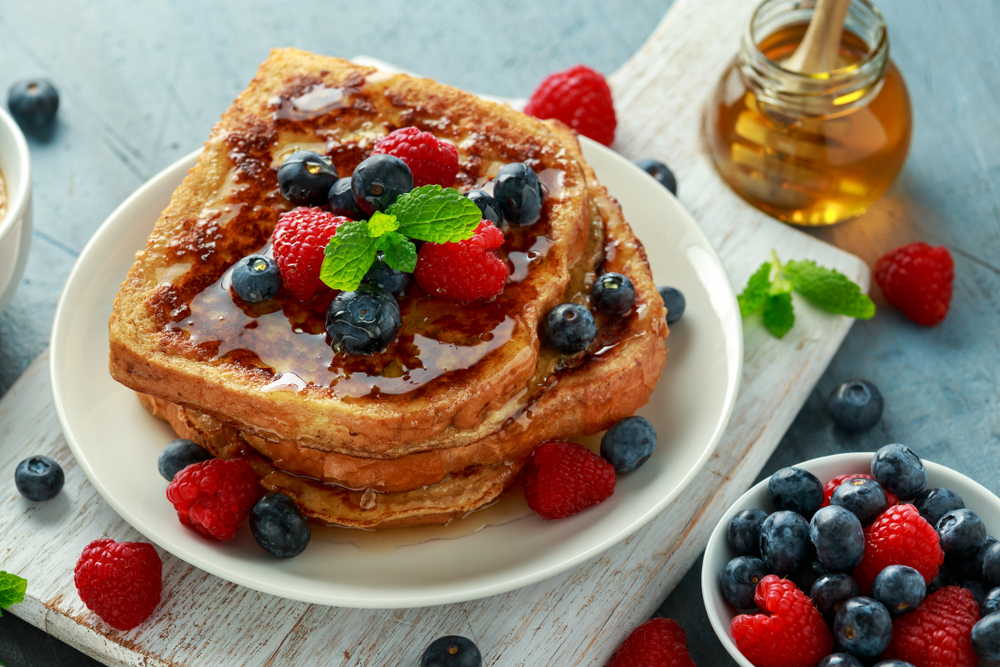 The Diner in Adams Morgan
Sometimes you just need an old fashion Diner breakfast, and that is exactly what The Diner in Adams Morgan will give you. Order an old fashion milkshake and huge grilled burgers, and they also have a fabulous all-day brunch. Some favorites include the monte cristo, breakfast burrito, and the hash brown bowl.
Like most classic diners you can also order lunch and dinner at any time of the day. Making this one of the best Washington DC brunch spots for families with picky eaters. You can enjoy your fresh stack of buttermilk pancakes, while someone else in your party orders chicken wings. They also have a children's breakfast menu with french toast and pancakes made with sweet treats.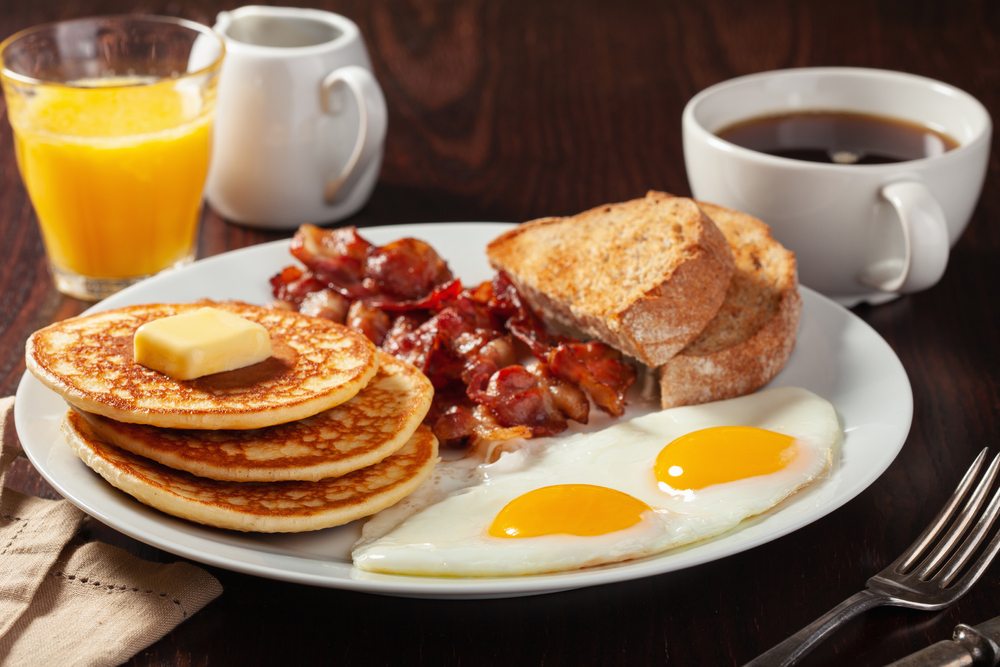 Agora
If you are looking for fantastic Mediterranean brunch restaurants in Washington DC you have to check out Agora! Here you can order al le carte, or try the bottomless brunch option. Favorite dishes include the large flatbreads for the table, greek yogurt parfait, and the yummy homemade french toast. They also have three different types of eggs benedicts, various scrambled options, and so many omelets to choose from.
They have brunch every day of the week and you can sit inside in the beautiful dining room or grab a seat outside on the patio if the sun is shining. You can ask your server for almost everything to be gluten or dairy free. There is something for everyone to love about Agora, they have the best brunch in Dupont Circle!
Brunch at Matchbox
Up next are the Matchbox restaurants in Washington DC for brunch. They have 3 locations scattered around the city ensuring you will easily be able to find one around your accommodation. Check out the 3 different bundle brunch options on Saturday and Sunday from 10 am until 3 pm. You can pick just a food bundle option all the way up to the boozy bundle where you can enjoy bottomless brunch in Washington DC.
For food, the hangover burrito is delicious if you have been checking out the best breweries and wineries in the area the night before, or if you just wanted a savory breakfast. They also have homemade hash dishes, buttermilk pancakes, and chicken and waffles. You will love mixing and matching traditional breakfast plates with fun cocktails and coffees at any of the Matchbox locations.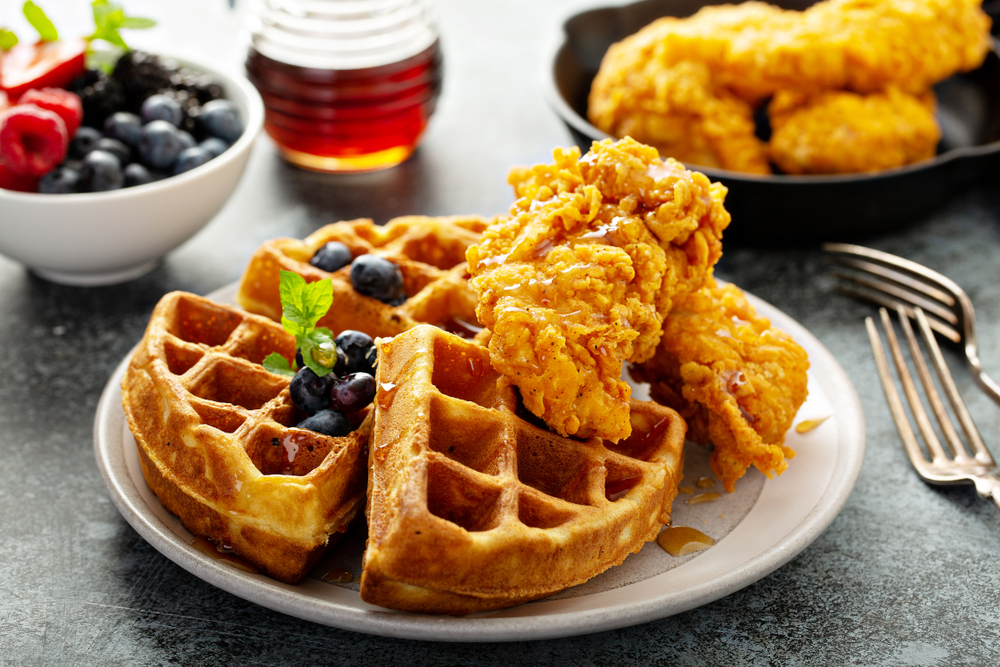 Lupo Verde Brunch
At Lupo Verdo you will find a traditional Italian restaurant with tapas, house-made loaves of bread, homemade kinds of pasta, antipasti plates, and of course pizzas. But they also have delicious brunch food in Washington DC. You can try a social brunch for 2. This is where you can take your pick from one appetizer, two mains, and one side dish to share.
If you are not into sharing order something off the big brunch menu. Try the Diplomatica, which is a traditional vanilla pancake from Italy. And the Gnocchi Alla Bolognese is always a great choice if you wake up extra hungry. Lupo Verde is where to brunch in DC if you are looking to curve that craving for italtin food.
Circa at the Navy Yard
For the best navy yard brunch you have to check out Circa. Here they have something for everyone to enjoy with a special gluten-free menu that is available every day of the week. Order a few small plates like the pretzel loaf, fried calamari, or tuna poke nachos, and share them with your loved ones. Or if you have a bigger appetite try the homemade jambalaya or pumpkin ravioli.
Circa is one of the best restaurants for wine lovers because the servers are trained to be able to tell you what would pair best with your dish. If you are traveling with a big party keep Circa in mind because they have a special dining room you can reserve for special occasions. You can enjoy Circa every day of the week or start your weekend off right with a lovely Saturday brunch in Washington DC.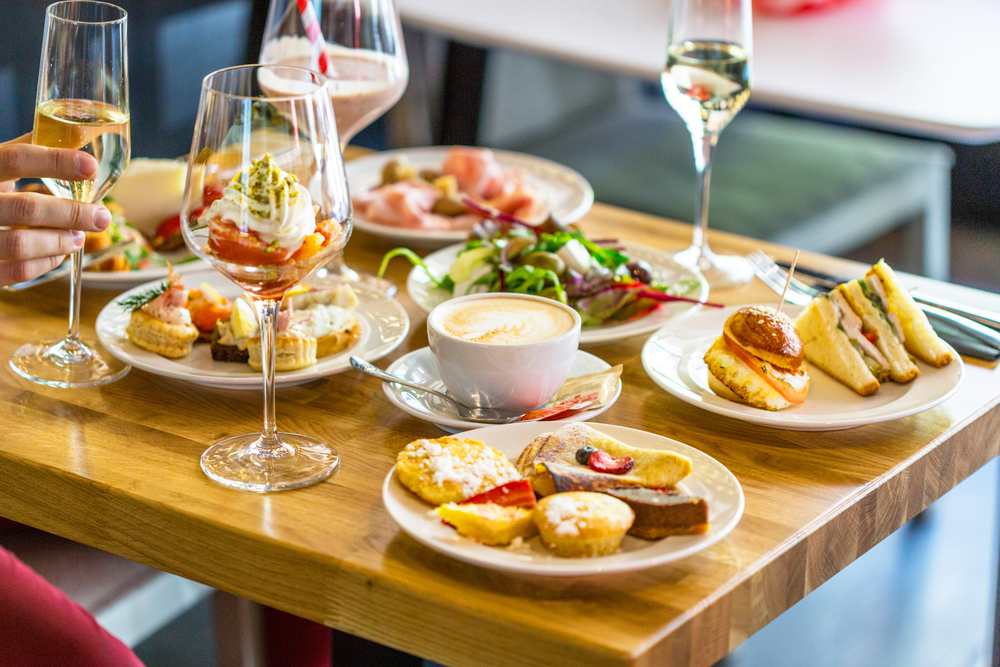 Commissary DC
Enjoy the best brunch in Washington DC every day at Commissary DC. They are located in the trendy Logan Circle neighborhood and they are always first come first serve. You can pick the bottomless menu and fill up your stomach before your busy day of sightseeing. The bottomless menu includes a cocktail and two dishes that change with the season.
There are also fun bloody mary and smoothie bars where you can concoct your own drink of choice. For breakfast, you can pick from the large selection of breakfast sandwiches, pancakes, or grain bowls.
Compass Rose
Stop by the Compass Rose on Sunday from 11 am to 3 pm they are one of the best DC brunch places. You are going to love the exposed brick throughout the dining area. Sit back and relax in the big comfy pillows that will make you feel like you are right at home. They are health and dietary-friendly here with plenty of vegetarian and gluten-free options.
On the menu, they serve international street food right in the heart of the city. You can order anything from kebabs to Mexican street corn. Other international dishes to enjoy are the Lebanon steak kababs, Patatas Bravas from Spain, Szechuan Green Beans from China, or a dish known as spice bags from Ireland. Treat your self taste buds on a trip around the world at Compass Ross, they have the best international brunch in Washington DC.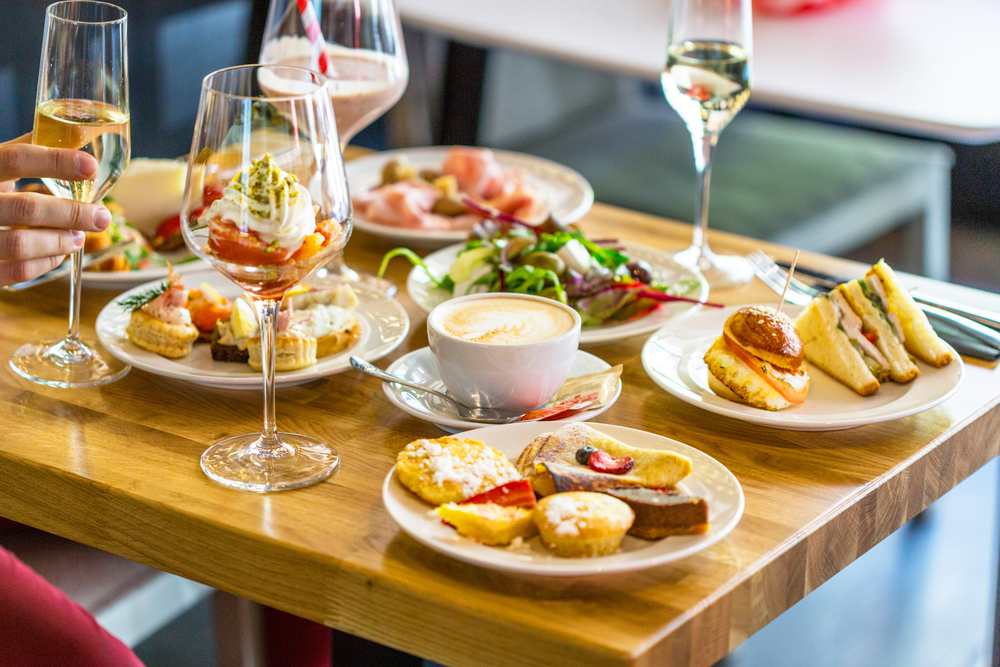 Opal
At Opal, you can enjoy all of your favorite American dishes with fresh ingredients grown around the coastline. They put a big emphasis on vegetable dishes and sustainable fishing, which we could use a little more of. You can order pastries, fire-roasted oysters, various egg benedicts, and even pan-seared beef tenderloin.
They also have a large brunch cocktail menu with freshly squeezed juices and local vodka distilleries. Locals love the Opal Sangria and seasonal margaritas as well. Be sure to check out Opal they have the freshest and best brunch in downtown Washington DC!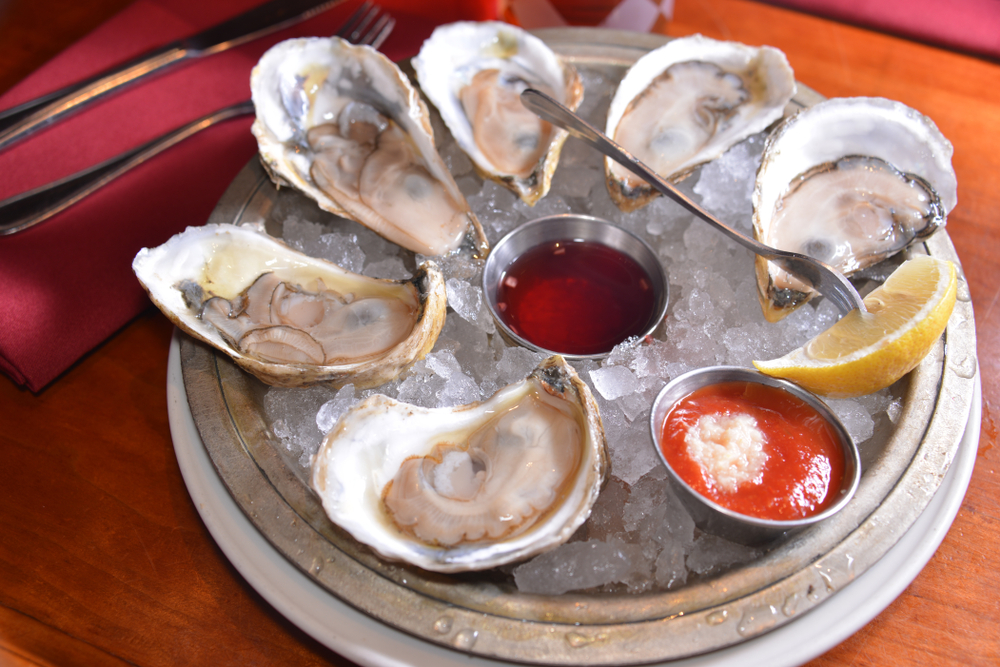 Open City Bakery
If you are looking for a bakery treat then the Open City is one of the best places for brunch in Washington DC for you. Every day they have freshly prepared muffins, biscuits, and croissants filled with fresh fruit or sweet treats.
If you are looking for something a little more filling they do serve brunch all day long. Try the Huevos Rancheros. It is a dish with corn tortillas, black beans, chorizo, two eggs sunny side up eggs, avocado, cheese, and fresh herbs. Or try a freshly made omelet or quiche. You never need to make a reservation all tables inside and out are first come first serve.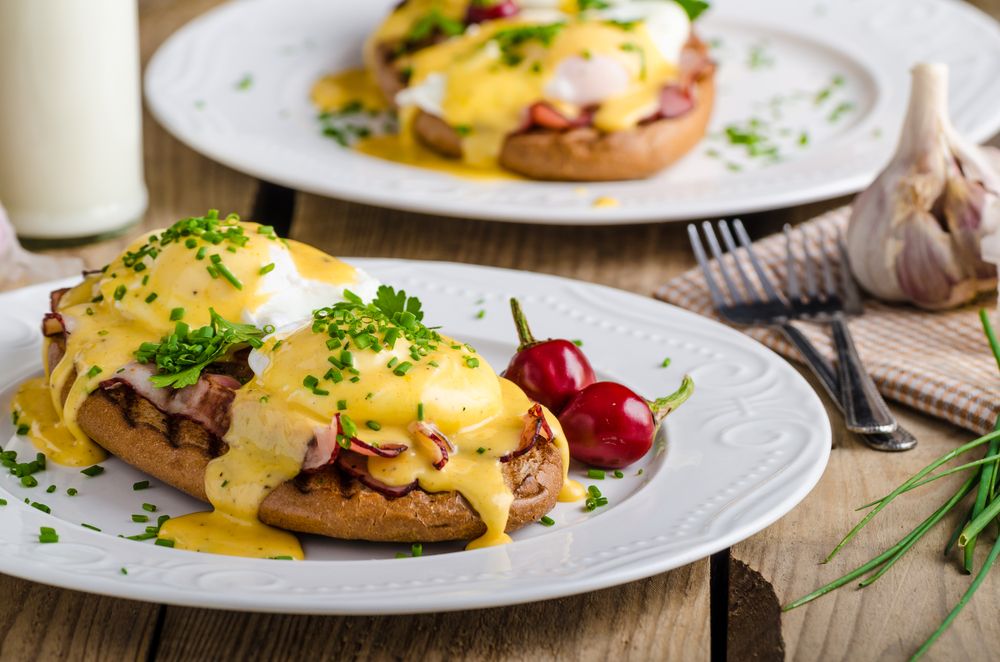 DC Harvest Brunch
DC Harvest is a farm-to-table concept and is one of the few places in DC, and America where you do not have to tip. They believe that everyone in the industry should be paid a fair amount and the prices are built in to pay the servers a reasonable price.
They serve brunch every day from 11 am to 3 pm and have plenty of fresh options to choose from. You can order delicious tuna tostadas, a local cheese plate, and fresh seasonal fruit bowls to share with the table. For the main entrees, you can take your pick from shrimp and grits, steak and eggs, smoked chicken and waffles, and plenty of other options.
Even if you have been to DC Harvest before they are always mixing it up and revamping the menu to go with the seasons. Make sure to check them out they are one of the best brunch places in Washington DC.
Peacock Cafe in Georgetown DC
Peacock Cafe has been serving the best brunch in Georgetown since 1991 before brunch was even cool. Brunch plates are available every day until 4 pm and include a wide variety of dishes. The classics include a smoked salmon omelet, cinnamon french toast, and corned beef hash. There are large salad dishes and big juicy burgers on the brunch menu as well.
The Peacock Cafe Juice Bar is a hit with people of all ages. All juices are freshly pressed and made to order with no sugar ever added. The fruits for the juice change with the seasons to ensure that they are always fresh. You can also order veggies in your juice and easily drink your daily greens.