Are you on the hunt for the best restaurants in Arlington Virginia? You are in the right place because here we will see 15 of the hottest spots. Arlington is one of the most popular cities in Northern Virginia and it is located between the Potomac River and Washington D.C. If you need a spot to stay there are beautiful boutique hotels in D.C. that you would love and are very close to Arlington.
There are plenty of things to do in the city and it is so much fun for the whole family. Be sure to check out one of the breakfast spots in Arlington so you can fill up before your big day of exploring.
There are plenty of different options on this list of what to eat in Arlington, VA. You can grab a quick bite at a rooftop bar, or try out an authentic Italian or Baltic dining experience. You can enjoy a waterfront view, or try a fun gastro pub with over 300 types of beer!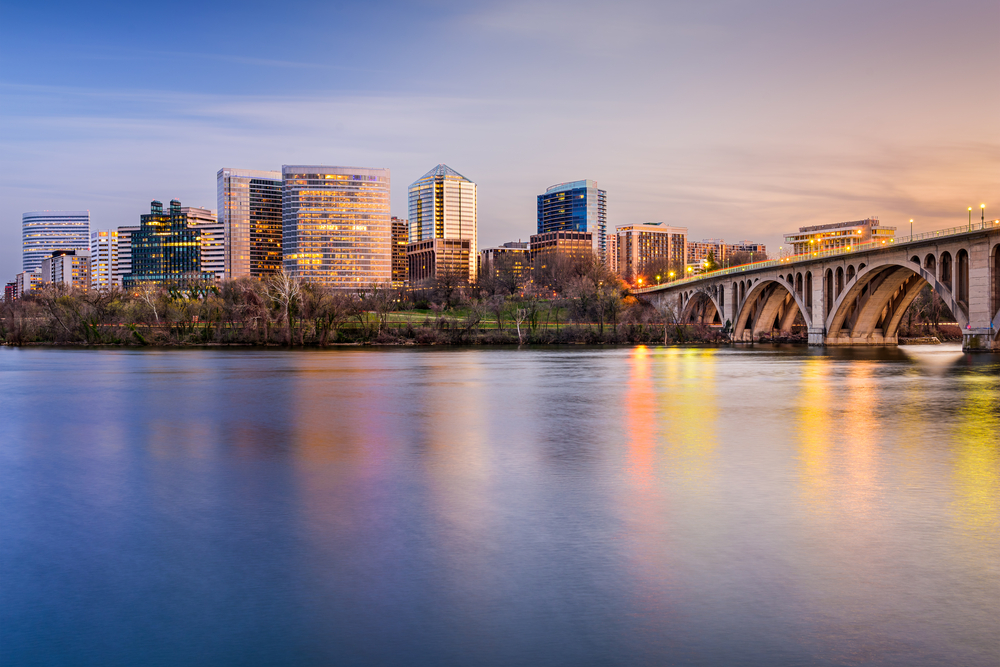 The 15 Best Restaurants in Arlington VA You Must Try
Ambar Clarendon
If you are looking for a unique experience at one of the restaurants in Arlington the Ambar Claredon would. be perfect. They serve traditional Balkan dishes complete with rakia. This would be a great spot for families who are looking to order a bunch of small plates and share.
You can enjoy unlimited meals or order off the al el carte menu. Smoked meats, cheeses, and local wines are paried together and served in the Balkan way. Be sure to set aside a few hours when dining here and try making a reservation beforehand.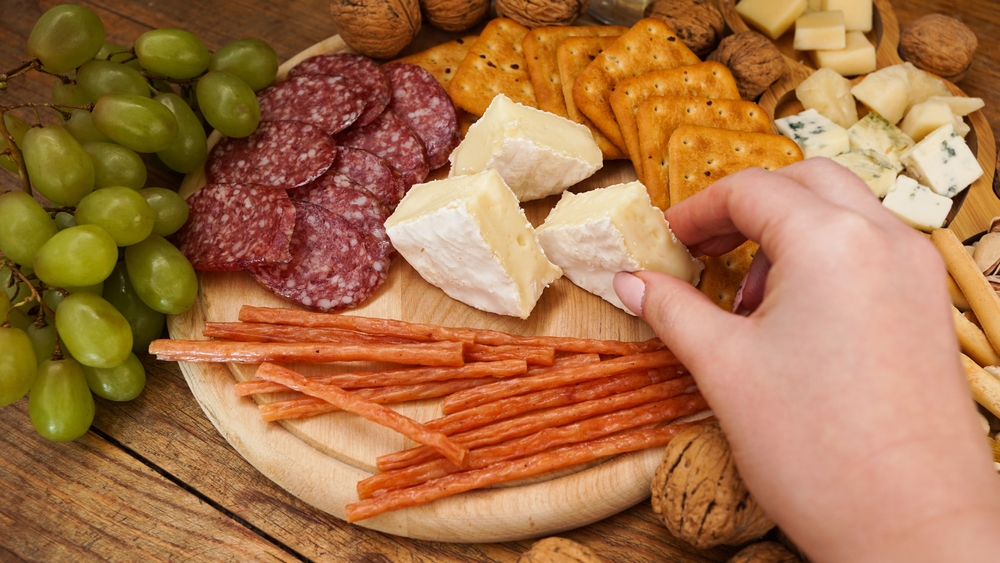 Green Pig Bistro
Try the best brunch in Arlington at The Green Pig Bistro on Saturdays and Sundays. It starts at 10 am and runs until two. You can order all your favorite brunch items like avocado toast, but they also have hefty meals like steak and eggs or a comforting eggs benedict.
The Green Pig Bistro is also open every other day of the week, except Monday, for happy hour and dinner. Some of the more popular dishes are hand-made pasta dishes and mac and cheese with Chesapeake crab cakes is always a hit. Be sure to check out the Green Pig when you are in town it is one of the best restaurants in Arlington, VA.
Mele Bistro
If you are looking for a date night out head to Mele Bistro for the best dinner in Arlington, Virginia. They are a Mediterranean restaurant serving up the freshest and most healthy dishes. You can sit inside in the dining room or outside in the cute outdoors filled with lights.
On the menu, you will find small plates or more traditional Mediterranean food. You can start with a charcuterie board full of cheese and smoked meats, or fill up on one of their pasta dishes. There is also a great wine list and a full bar.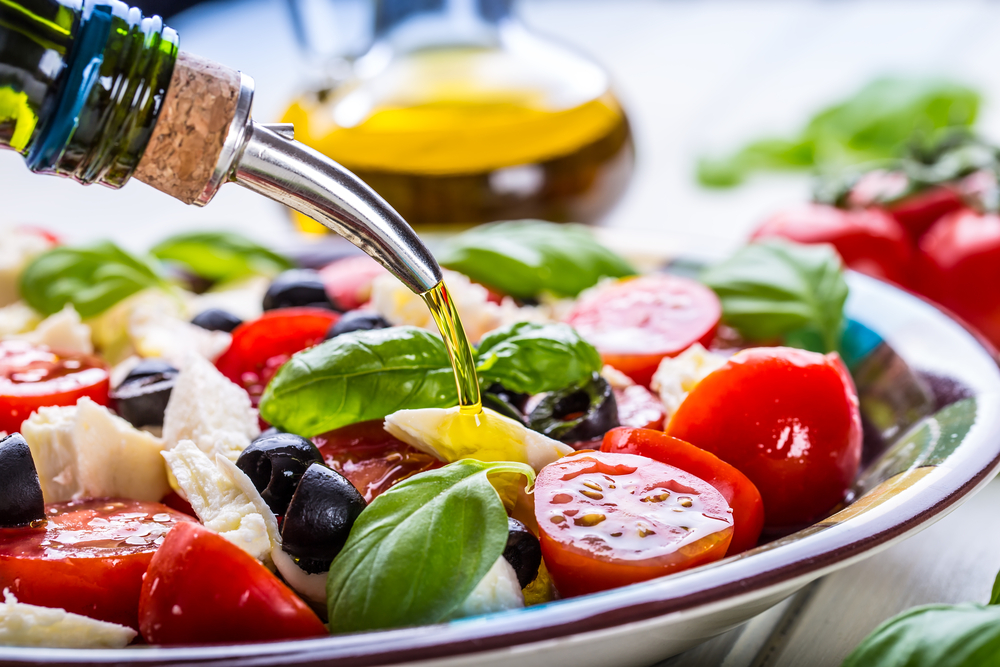 Guerra Steakhouse
If you are looking for where to eat in Arlington for a special occasion then Guerra Steakhouse is one of the best spots to try. Here you will find choice cuts of steak and a large collection of wine and beers. You can dine inside the rustic dining room or try for a table on the patio when the weather is nice. The views from the patio are very nice and cozy.
Treat yourself and order a surf and turf option or save room for one of their desserts. Everything at Guerra is handcrafted and so delicious. If you are visiting on the weekends they open early for a special brunch with fun menu items and specialty cocktails like the spicy bloody mary or the housemade berry sangria. You will love the personal touches at Guerra Steakhouse, it is one of the best restaurants in Arlington, Va.
Rustico
Rustico is a popular gastropub and has some of the best food in Arlington VA. This is a great spot for a casual night out with friends. Try one of the big juicy burgers, wood-fired pizzas, and 300 different kinds of beers to order.
There are also fun options like tater tots nachos or you can go healthy with fresh chicken Ceaser salad. With so many options it is very easy to make a big group happy. You are going to love hanging out at Rustico with all of your friends it is one of the best restaurants in Arlington.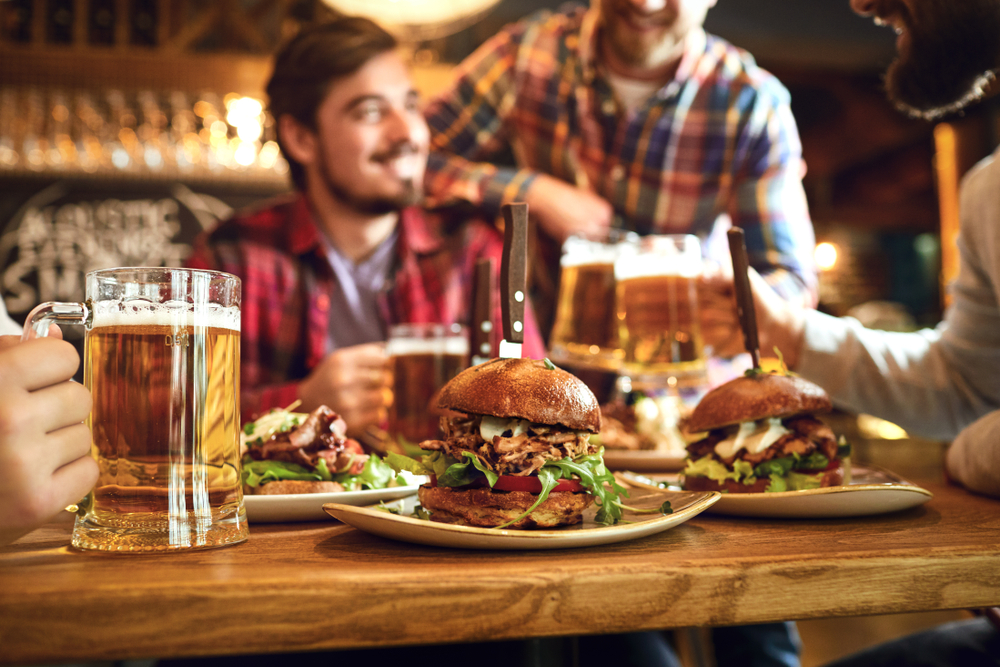 Pho 75
One of the best Arlington restaurants to check out is Pho 75. They have the best Vietnamese Pho with very flavorful broth. You can order your soup with veggies or with different types of meat. They have all the classic toppings to add in at your own will too. They also have Vienteneme-style drinks and desserts available as well.
This place is usually packed because it is a local favorite so be prepared to wait, at least on the weekends. But need to worry because their service is fast and you shouldn't be waiting long. Try out the beef, shrimp, or chicken options they are all delicious. They are cash only too so be ready for that.
SER Restaurant
Try out SER restaurant for delicious places to eat in Arlington Virginia. Their specialty is Spanish fare and tapas plates. SER stands for simple, easy, and real and they serve food from all regions throughout Spain.
You can expect a casual, cozy, and welcoming atmosphere in this family-owned business. There is a great selection of international wines, coffees, and a full bar too. They do get busy on the weekends so it would be best to make a reservation online when you decide you want to go to one of the best restaurants in Arlington.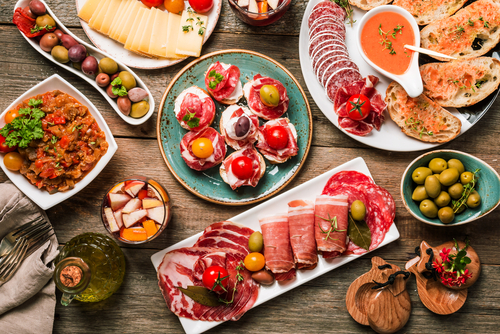 Bayou Bakery, Coffee Bar & Eatery
For a sweet and delicious bakery treat in the morning head to Bayou Bakery they have the best breakfast in Arlington. They have authentic New Orleans bents that are made fresh every day. You can also order breakfast sandwiches in the morning and a big variety of unique and tasty lunch sandwiches.
Stop by on the weekend for a delicious brunch and take home a freshly baked pie to enjoy later. This would. be a great way to start your day before heading out for a big day of exploring all the things to do in Arlington.
Mazaro Italian Restaurant
One of the best Italian restaurants in Arlington is Mazaro's. They have all your favorite with special meals like veal, mahi-mahi, and delicious butternut squash. You can also order several different personal-size pizzas, All of their pizza pasta dishes can be requested with gluten-free noodles and dough.
There is a fabulous patio outside or you can dine inside in the cozy atmosphere. Stop by early after work for a quick snack from their Happy hour menu. But if you are coming in for dinner you will need to make a reservation to enjoy one of the best restaurants in downtown Arlington.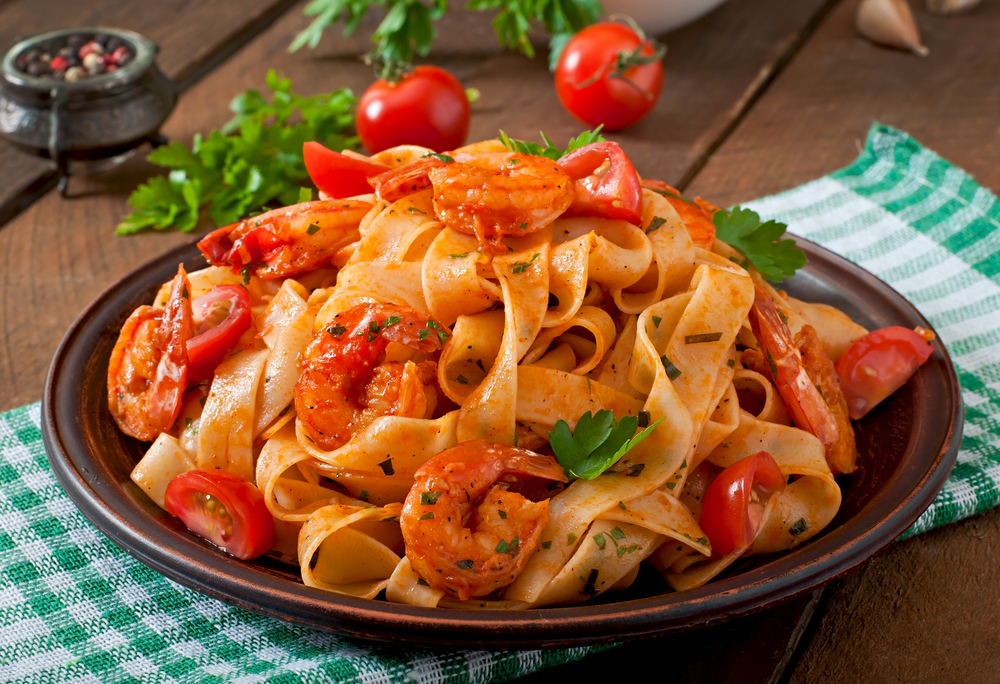 Ada's On the Water
There is so much to love about Ada's on the water. They have a classic wood-burning oven where they cook the most delicious plates and you can see panoramic views of the Potomac from their dining room. Which is decorated with a touch from the 19th century where you can learn about Ada Lovelace. She was one of the greatest mathematicians of the 19th century.
Some of the more popular dishes on the menu are the steaks they have a few different cuts and fresh seafood selections, and there are a few vegetarian options too. Be sure to make a reservation if you wanted to check out one of the best waterfront restaurants in Arlington, Virginia they get pretty busy at dinner time. They are also open for lunch every day starting at 11:30 am except for the weekends when they open at 10 am for brunch with a view.
Palette 22
Palette 22 is one of the best restaurants in old town Arlington. They have modern street food and really good happy hour deals every day of the week. They open at 10 every day and serve some of the best lunch in Arlington VA. You can order yourself small plates or try the bottomless dining options. They also have plenty of vegetarian options and there are a few gluten-free items to choose from.
Brick oven pizzas, noodle bowls, sliders, and bao buns are also crowd favorites. They also have a big selection of white and red wines from all over the world and can help you pair them with your dish. You are going to love the laid-back vibes while eating at Palette 22.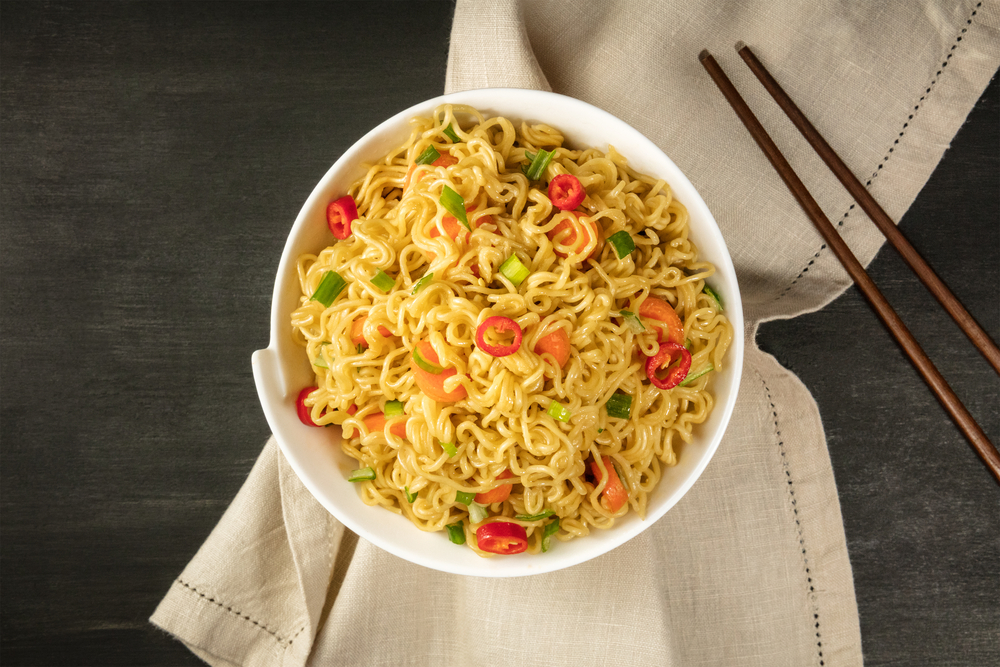 Arlington Rooftop Bar & Grill
Next up is the Arlington Rooftop Bar & Grill where you can find some of the best dining in Arlington, VA. If you are looking for a laid-back atmosphere with American classic fares. Enjoy the beautiful view from the rooftop while you watch your favorite game or grub out with your friends.
You can choose from sliders, tacos, quesadillas, yummy salads, burgers, steaks, and so much more. Plus on the weekends they open early at 10 am so you can start your day off strong with a delicious brunch at one of the best restaurants in downtown Arlington, Virginia.
Bronson Bierhall
If you are looking for the best Arlington food you have to check out the Bronson Bierhall. If you couldn't guess by the name the Bronson serves German-American food and has an excellent beer selection as well. You will be hanging out in a traditional German bier hall complete with big family-style picnic tables.
Grab a big pretzel if you are just looking for a snack, but if you wanted a big filling meal you could try one of their entrees. There are big yummy bratwursts with all the fixings, pub burgers, and even pizzas you can share with your friends. They have live music on the weekends and you are going to feel like you have escaped to Germany for the night at one of the best restaurants in Arlington Va.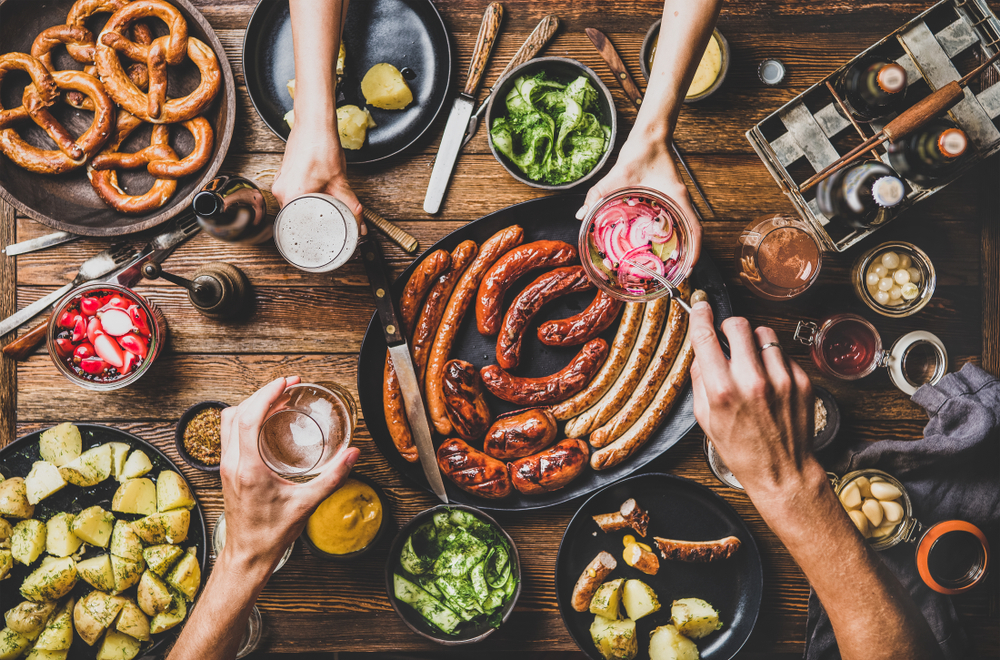 The Liberty Tavern
This historic Tavern is located in the heart of Arlington. This beautiful building has been restored with a fun bar and lounge on the first floor with a happy hour every day from 3-6. Upstairs on the second floor, they have a beautiful dining area. You can enjoy a casual meal or go for a 3-4 course meal they do it all.
Everything at the Liberty Tavern is done with the guest in mind. All of the bread served is baked fresh in-house, and the kinds of pasta, sausages, and desserts are all carefully crafted as well. The Liberty Tavern has some of the best dining in Arlington for the whole family, or a fun date night out.
Bar Ivy
Bar Ivy is one of the cutest restaurants in Arlington Va. The vibe is very bright, airy, and fun. You can expect a laid-back vibe where they pull influence from the west coast. You will see the focus of the menu is seafood and greens and they always do it fresh. The menus change to keep up with the seasons so even if you have been before there is always something new on the menu.
Be sure to stop by for brunch on the weekends they have delicious freshly made menu items. There are the classic avocado toast, grain bowls, and the popular pork belly benedicts. They also have all of your favorite brunch drinks like lattes, bloody marys, and bellinis. This is a wonderful place to check out and is one of the most popular good restaurants in Arlington.