Are you on the hunt for the best restaurants in Augusta, Georgia? We've got you covered with a list of the best places to eat throughout the city.
Whether you're in town to enjoy The Masters, or relaxing for a great weekend getaway in Georgia, there is always delicious food for you to try. And Augusta features restaurants to satisfy any appetite! Craving authentic Mexican flavors? It's on the list! Want the best seafood in the area? We found it! Kids want a traditional pizza? We can help you get there!
Read on to discover all the wonderful culinary delights that Augusta has to offer!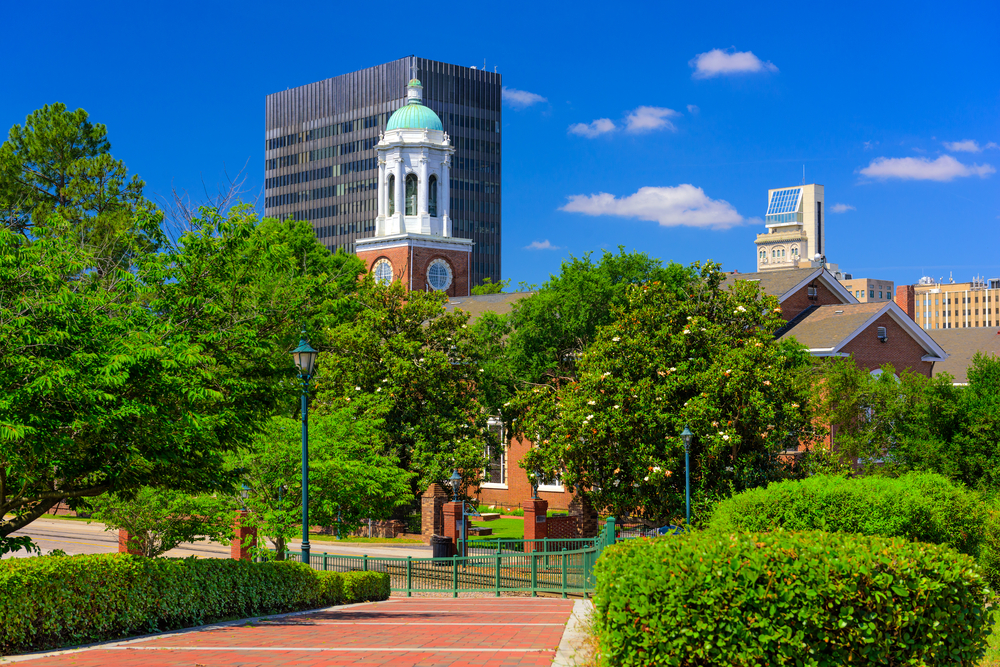 14 Best Restaurants in Augusta GA You Must Try
Curry Hut
If you love Indian cuisine, the Curry Hut has got you covered! Featuring cuisine originating from all corners of India, you can't go wrong with any of their delicious offerings.
Their lunch buffet is especially popular, and a great way to adventure outside of your normal go-to's – taste a little bit of everything! The buffet changes daily, so there's always something new to try and is offered between 11:30 AM – 2:30 PM.
Stopping in for dinner? Start with the Ghobi 65, a deep-fried cauliflower marinated with yogurt and Indian spices, sure to be a hit with the whole table! Next, you can move on to southern India specialties featuring pancakes and crepes, or Indo-Chinese specialties like Chicken Manchurian, a traditional Chinese dish cooked with Indian flavor. Also on the menu are plenty of curries, vegetarian meals, and you can't forget the Nan!
With such a wide variety of specialty Indian food and classic Indian favorites, Curry Hut definitely makes our list for one of the best restaurants in Augusta!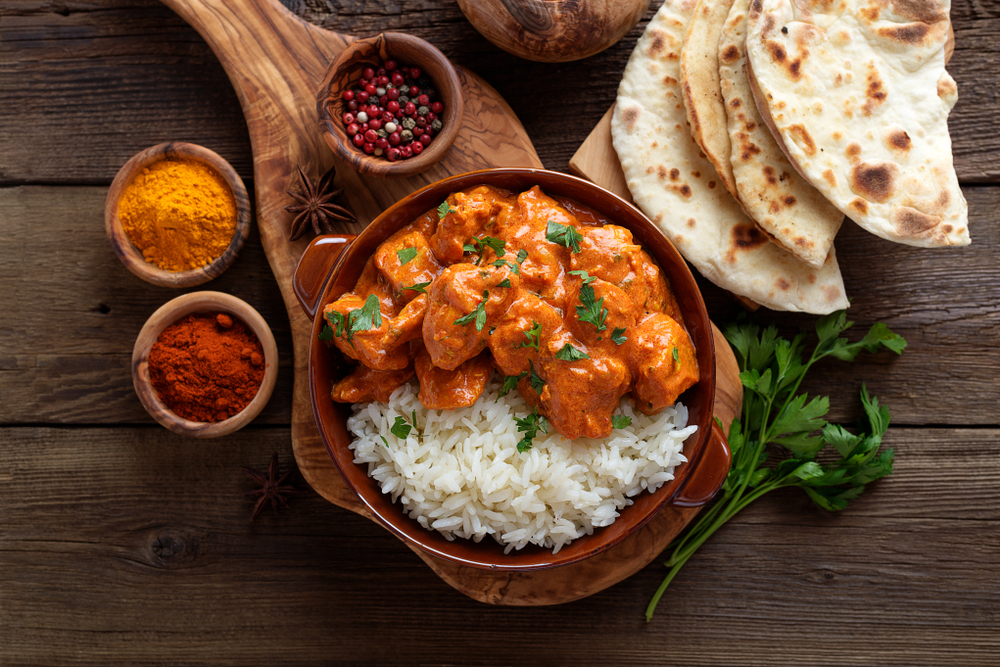 The Juicy Crab
Craving a low country boil? Then The Juicy Crab is where you want to go for the best low country boil around! For a family-friendly environment, with customer service at the heart of each meal, The Juicy Crab is certainly one of the best places to eat in Augusta.
A visit to The Juicy Crab provides guests with comfort food straight from the sea. Start with an order of hush puppies or oysters before moving on to your main course. While you can enjoy fried fish favorites like shrimp or catfish, we recommend ordering from the "Get Your Hands Dirty" section of the menu. Try the Blue Crab, Snow Crab Legs, or Lobster Tail for some of The Juicy Crab's best specialties.
Wind your meal up with a slice of their amazing cheesecake and you've got one of the best meals in Augusta!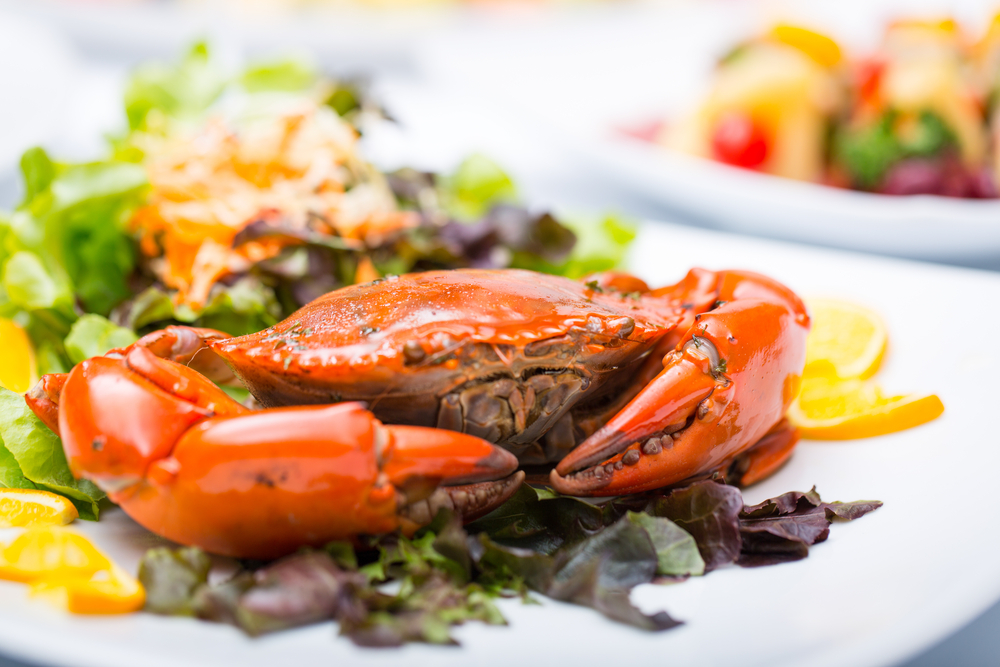 Arsenal Tap Room and Kitchen
For the beer connoisseur, a visit to the Arsenal Tap Room and Kitchen is a must-do! Here, guests can taste from one of the best beer selections in the south! With over a hundred beers to try and a perfect grilled cheese sandwich to accompany your selection, a trip to the Arsenal Tap Room and Kitchen is fun for anyone who likes to try something new!
When you arrive, you can order a flight of beers classified on the menu by taste. You could try something "Sour, Tart, Wild" like the Sellray Sour Celery Gose from Pipeworks Brewing Company, or "Malty, Toasty, Rich" like Wynona's Big Brown Ale from Voodoo Brewery. Find any beer to suit your taste buds, and move on over to the food side of the menu.
While their food options are not a varied as their beer selections, what they do, they do really well – grilled cheese! Choose from six different grilled cheese options – The Philly, with steak and more, The Tuscan, with salami and more, The Gov, featuring government cheese, The Arsenal, with roasted turkey and more, and The Deliverance, with pulled pork and more.
If grilled cheese isn't your style, Arsenal Tap Room and Kitchen also offers tater tots and house-made chips, along with small plates of hummus, pierogis, and pretzel bites. A visit here is sure to turn into a memorable experience, making Arsenal Tap Room and Kitchen one of the most fun Augusta restaurants.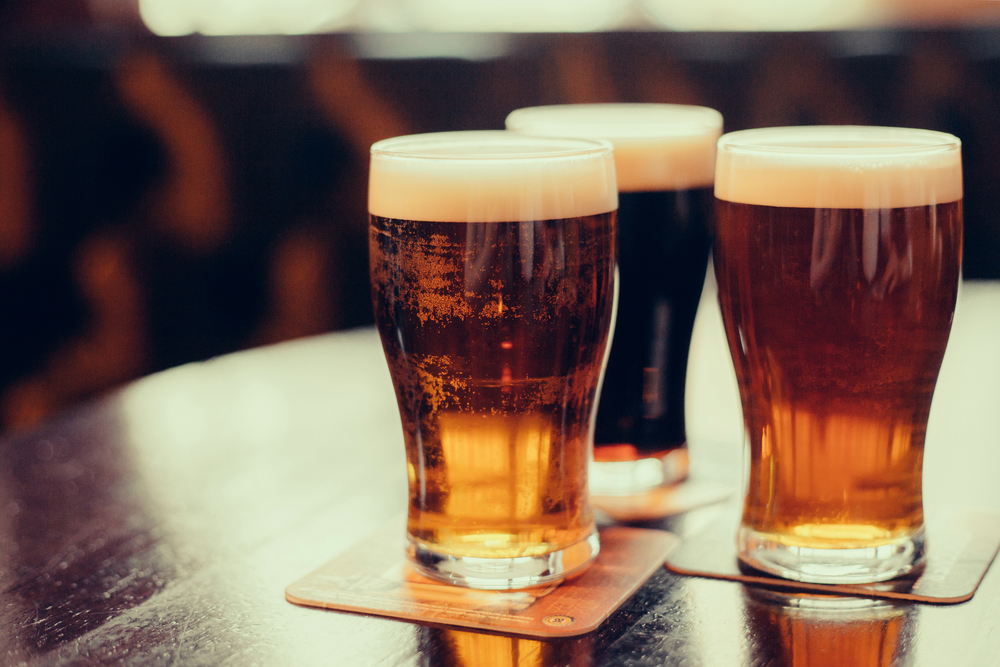 Sole Augusta
If you're looking for centrally located Broad Street restaurants in Augusta, Sole Augusta should be at the top of your list. With a menu that features tapas, sushi, and main course entrees, everyone will find something they'll love here. Sole Augusta has both indoor and outdoor seating options and is open until 2:00 AM on Fridays and Saturdays.
No matter what kind of meal you're looking for, you'll find it at Sole Augusta. Their tapas menu features favorites like Spinach Dip and Edamame, alongside more specialized fare like Mozzarella Jalapeno Grit Fritters and Black and Bleu Salmon Tacos.
You can find beloved classics like the Spicy Tuna or Philadelphia Rolls on the sushi side, next to house specialties like the Fiery Habanero, spicy yellowtail, crab, pickled habanero, and cream cheese, or the Clemson Sunrise with tuna, avocado, cream with spicy salmon on top. Yum!
Their main entree menu combines great Asian and southern flavors to bring the best to their dishes. We recommend the Buffalo Portobello Sandwich, a tempura-fried mushroom topped with hot sauce, ranch, lettuce, and tomato, or the Shrimp and Grits. Anything you choose is bound to be tasty at Sole Augusta!
Augusta Fish Market & Restaurant
For some of the most eclectic food in Augusta, the Augusta Fish Market & Restaurant is a great option. They serve seafood along with Chinese food and are a local favorite.
Featuring seafood classics like shrimp, crab legs, and oysters, guests can also find more unique seafood options like Nile Bream, Fresh Water Bream, and Porgy. If you're traveling with a large group this is a great restaurant to visit as they offer group meals including large orders of shrimp, chicken fingers, wings, and your choice of fish. This makes it simple to order one meal for the whole table to share!
If Chinese food is more your style, you can order that here, too! Stir fry dishes and fried rice are popular here, along with favorites like General Tao's Chicken and Lo Mein. Dine in or take your food out to go! Either way, you'll get a truly local experience at the Augusta Fish Market & Restaurant.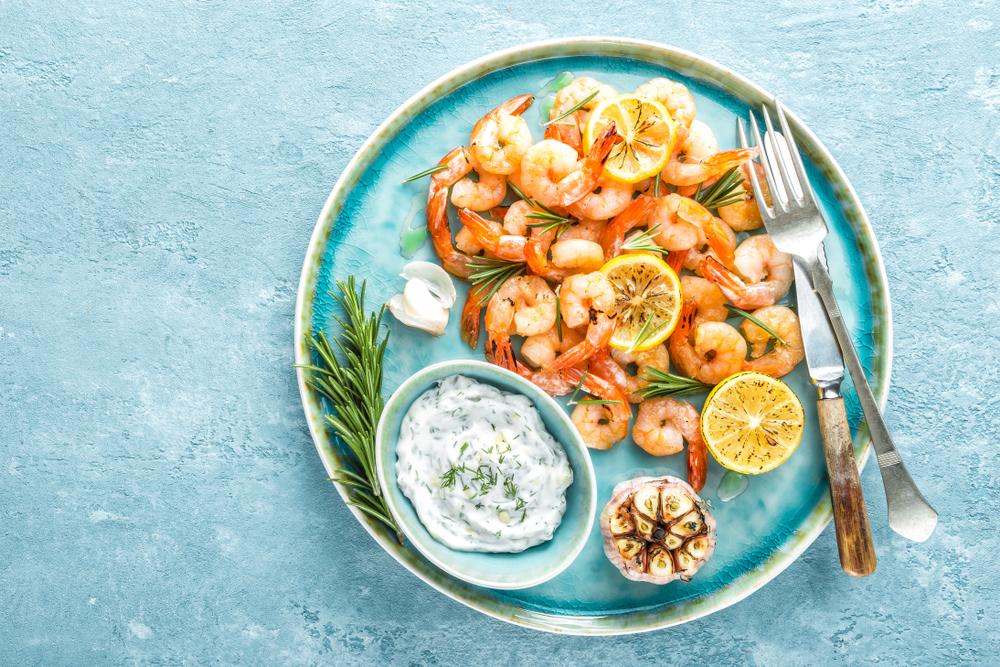 Veracruz Mexican Restaurant
Veracruz Mexican Restaurant is definitely one of the top restaurants in Augusta, known for it's tasty Mexican cuisine served in a traditional atmosphere.
You'll find all your Mexican comfort food favorites and some unique specialties, too, on a visit to Veracruz. In addition to serving traditional tacos, fajitas, enchiladas, and quesadillas you can also find specialty dishes like Mexican Shrimp Cocktail, Beef Enchiladas Rancheras, and Chicken Chilaquiles Mexicanos.
Deserts are also a favorite at Veracruz – we recommend enjoying the Fiesta Cheesecake or the Apple Burrito!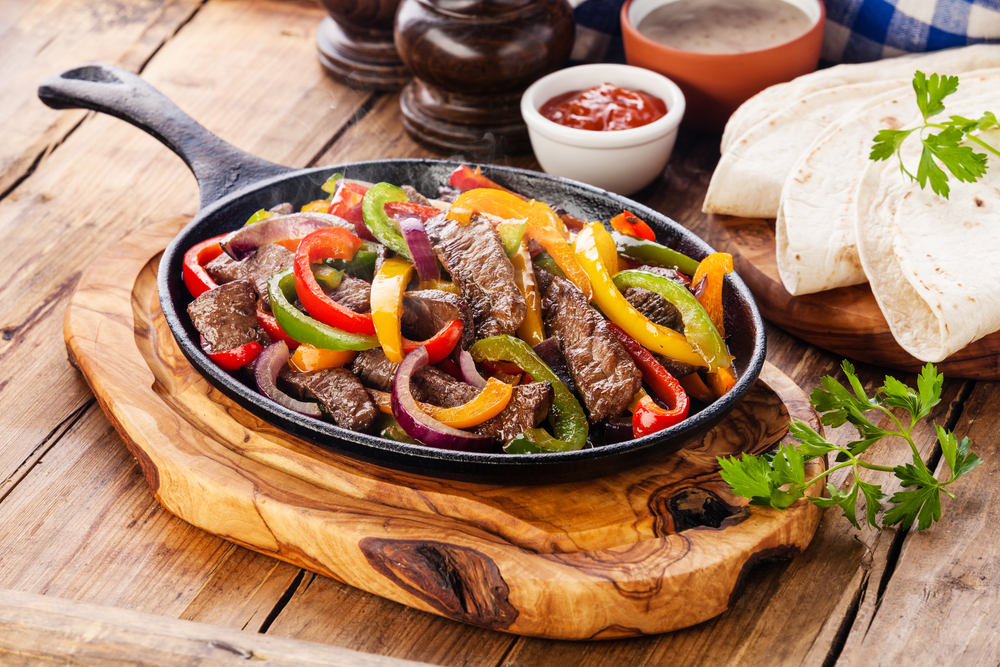 The Pot Smoker BBQ
A family-run restaurant featuring a secret sauce that prompted the family to open the business in the first place, The Pot Smoker makes our list for the best BBQ restaurant in Augusta, GA! With mouth-watering BBQ and more on the menu, this quick-stop restaurant will satisfy your cravings for this outstanding southern delicacy.
Appetizers include fares like Red Neck Nachos and Crispy Smoked Wings. Vegetarians are not left in the dust here, though. Their menu also includes a Smoked Mushroom Cap and plenty of veggies to make sure everyone is taken care of.
But the BBQ is really where it's at! Try their Rib & Pulled Pork Combo for the best of both BBQ worlds! You can also try the Beefosaurus Rib Plate if you're visiting on a Saturday, and their Pig Out Tenderloin Sandwich is as yummy as it gets. Bring a big appetite and get ready to pig out at The Pot Smoker!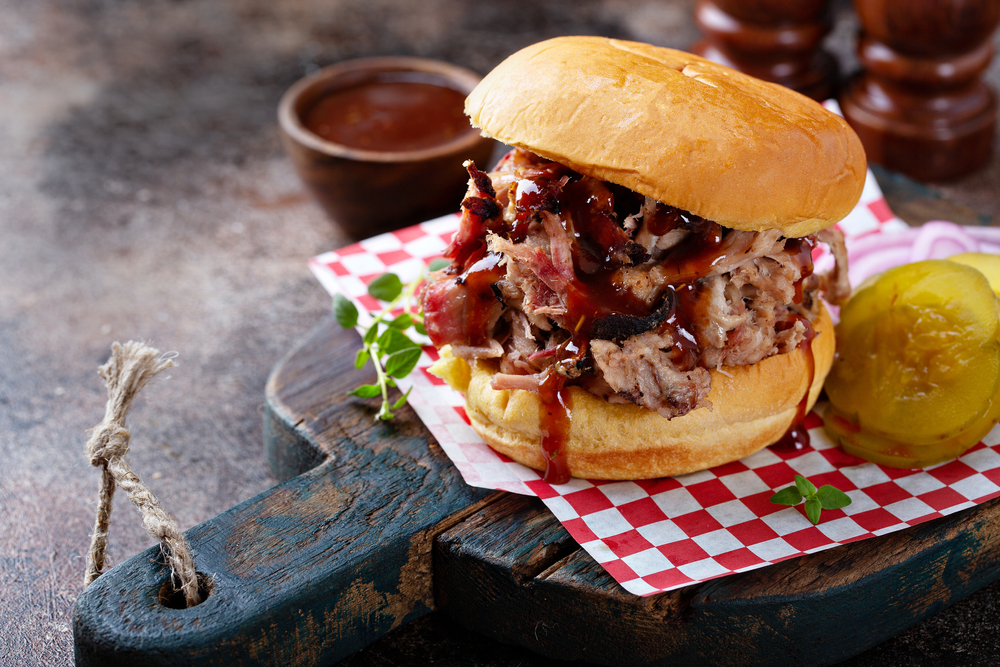 Fujiyama Augusta
Fujiyama Augusta is the quintessential Japanese Steakhouse and Sushi Bar and is one of the best hibachi restaurants in Augusta, GA. Fujiyama is open seven days a week and features daily early bird specials, so you can save on a top-notch meal!
There is so much to try and enjoy at Fujiyama, we'll break down the best of the best to make it a little easier to choose. Start with the Harumaki, a Japanese spring roll, the Agadeshi Tofu, which is fried and served with a ginger sauce, or the Soft Shell Crab.
Looking for the perfect sushi meal? Try some of their specialty rolls like the Angry Cow Roll, filet mignon over a spicy tuna roll, or the Fujiyama Special, spicy crabmeat and avocado over a lobster tempura roll. If you're dining in with someone special, we recommend the Fujiyama Love Boat, which includes soup, salad, and assorted sushi of your choice for two!
Hibachi favorites abound here as well if sushi is not for you. Diners can enjoy steak, chicken, salmon, scallops, and more in any combo. Meals can be shared here, too, with the Chef's Special Dinner for Two which includes steak, shrimp, and chicken with vegetables, salad, soup, and fried rice. Fujiyama is definitely a great choice for a romantic date night!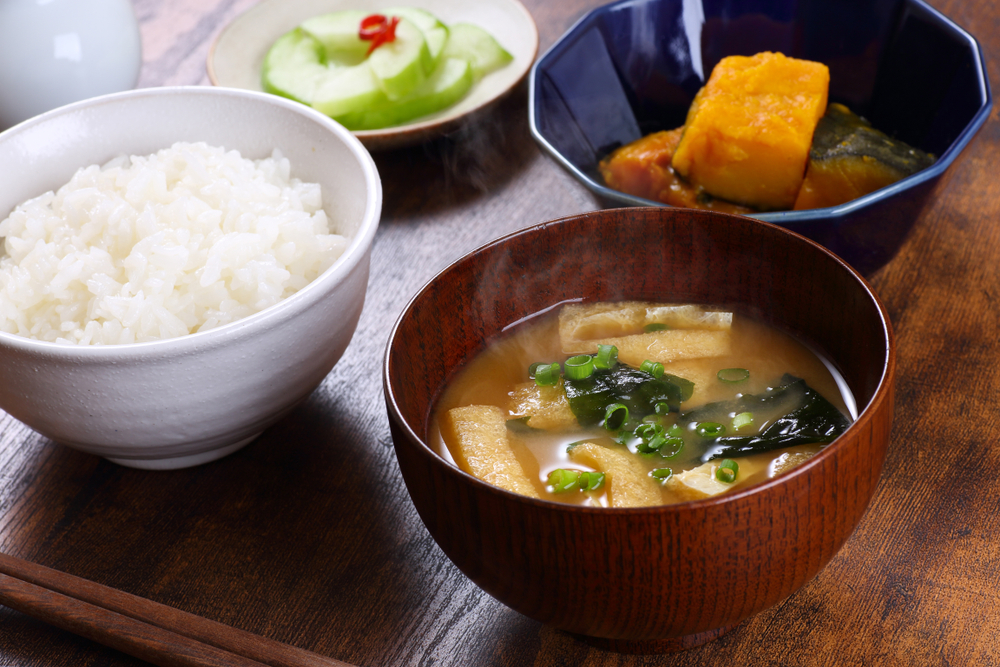 Craft and Vine
To enjoy one of the best restaurants in downtown Augusta, you'll want to make a stop at Craft and Vine! Established in 2013, everything is handcrafted in this bar and restaurant. It's a truly unique place and a staple of great cuisine in Augusta.
Their bar offers a wide selection of beer, wine, and house-made cocktails. Try their excellent The Paddle to New Zealand cocktail which combines Sauvignon Blanc, Tito's Handmade Vodka, grapefruit, and rosemary simple soda – delish!
The food menu features everything from snacks to full meals and wood-fired pizza! If you're there for an afternoon drink, their bar snacks are spectacular, from their nightly adaptations of deviled eggs to their wood-fired goat cheese dip, you can't go wrong!
For a bigger meal, you can enjoy Pork Belly Poutine, Prince Edward Island Mussels, or vegetarian options like Peppadew Caprese Stacks or Elote Corn Salad. Their most popular entree is one of their many wood-fired pizzas made fresh to order. We like The Boss, with white sauce, spinach, bacon, onions, and gruyere.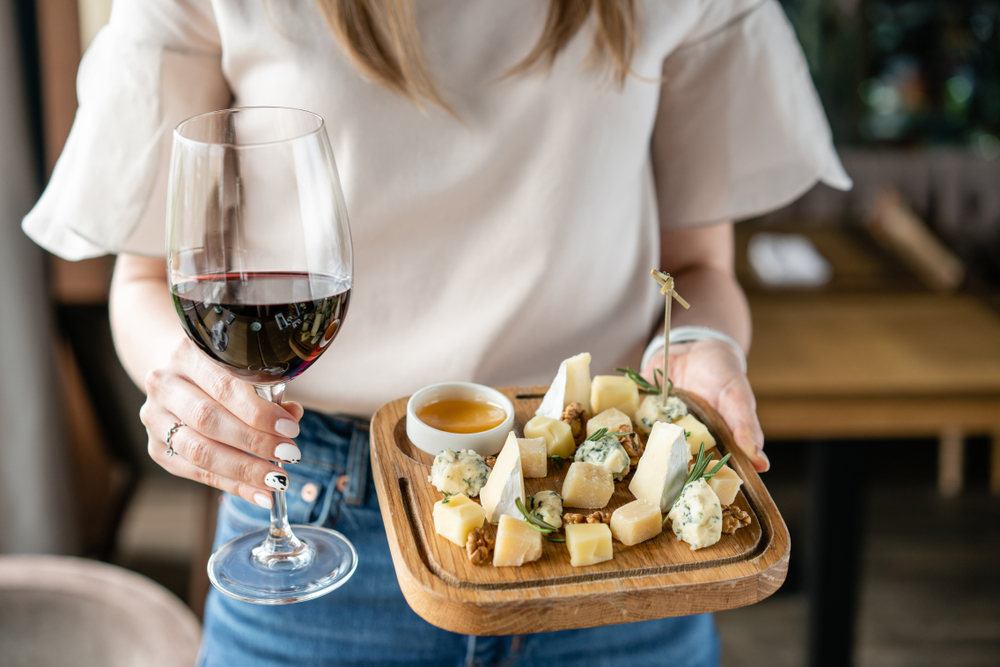 Abel Brown Southern Kitchen & Oyster Bar
Named for a sea shanty about an ordinary sailor, Abel Brown Southern Kitchen and Oyster Bar is a restaurant that celebrates Augusta's cultural roots with a mix of fine dining. Their inventive dishes make Abel Brown Southern Kitchen one of the best places to eat in Augusta.
When you stop in, you have the option to taste test a variety of oyster combinations, share small plates, or go for a full meal. From their "Raw Bar" you can choose from Specialty on the Half Shell Oysters, Broiled Oysters served with jalapeno harissa lime butter and parmesan, or Pickled Shrimp Cocktail, among other fantastic dishes.
Small plates include Fried Calamari, a Charcuterie Board, and Chicken Wings – all given a special take on the traditional favorite. For an entree, guests can enjoy Bacon Crusted Salmon, Kurobuta Pork Chop, or Southern River Farms Ribeye – all highlighting the farm-to-table atmosphere that the restaurant strives for.
With an extensive wine list and house-made cocktails (and mocktails) on the menu, Abel Brown Southern Kitchen is a great place to stop in and enjoy a relaxing evening with the ones you love.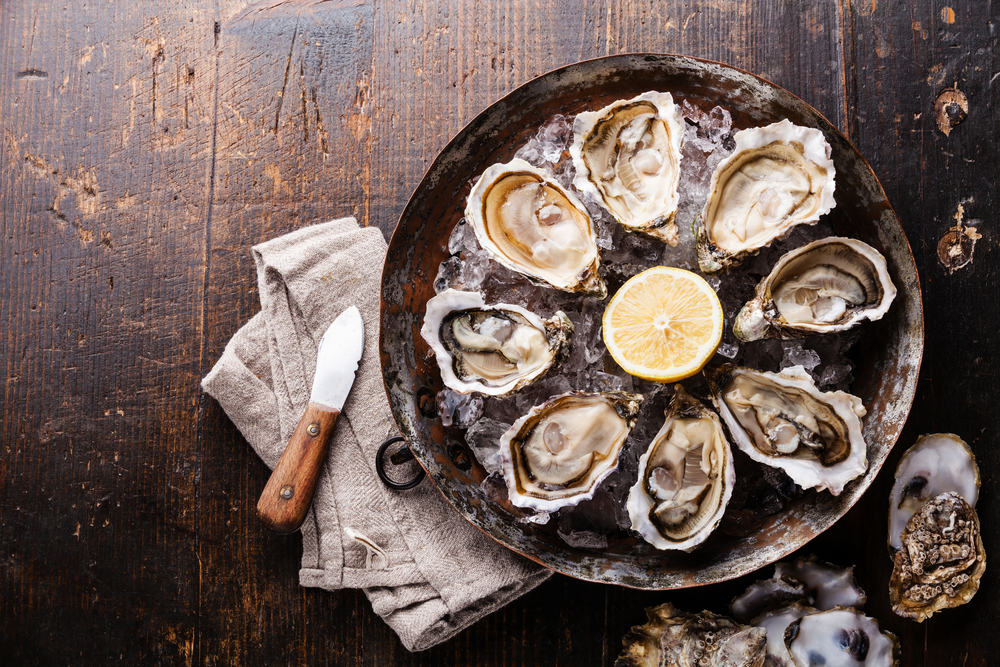 Oliviana
Oliviana brings the best of Italy to Augusta with delicious pizzas, calzones, and pasta dishes. With fresh ingredients and a welcoming atmosphere, Oliviana makes our list for one of the best restaurants in Augusta!
Their starters are as scrumptious as the rest of the meal, so don't miss out! Try Italian Baked Meatballs or the Italian Nachos, made with your choice of sausage or chicken, over tortilla chips, jalapeno cheese, lettuce, balsamic tomatoes, olives, and banana peppers.
For your main course, there is so much to choose from! Their best entrees include Piccata Chicken or Ribeye Chimichurri. Pizza is their specialty though – enjoy the house special Oliviana pizza with chicken, spinach, roma tomatoes and mozzarella. Other favorites include Robiola e Pesto, with olive oil, pesto, goat cheese, mozzarella, sun-dried tomatoes and citrus argula.
Transport yourself to Italy without leaving Georgia when you visit Oliviana!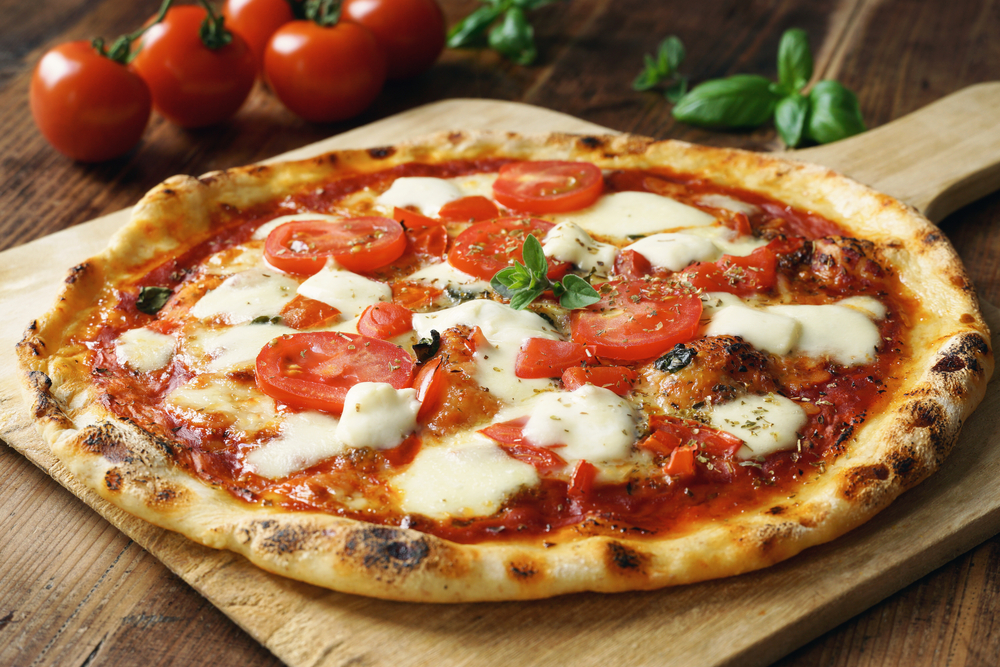 Pineapple Ink Tavern
The best brunch in town is at the Pineapple Ink Tavern, making our list for the best restaurants in downtown Augusta.
Brunch is served on Sundays, and is a hit with locals and travelers alike. Although the brunch menu changes throughout the seasons, you are sure to find something you'll love when you dine there. Current offerings include Veggie Frittata, Duck and Grits, a Donut Brunch Burger, and a Thai Breakfast, which includes a waffle topped with fried chicken, over easy egg, and a Thai peanut sauce. And did I mention the bottomless mimosas? They have bottomless mimosas!
If you're visiting on another day of the week, there is still so much goodness to be found at the Pineapple Ink Tavern. We recommend you try the Southern Sweet Tea Wings, brined in sweet tea and served with a peach serrano pepper sauce or Cowboy Mac 'n' Cheese, served with Texas smoked brisket, roasted green chilis, tomato, and cilantro.
No matter when you arrive at the Pineapple Ink Tavern, you're in for a delightful meal!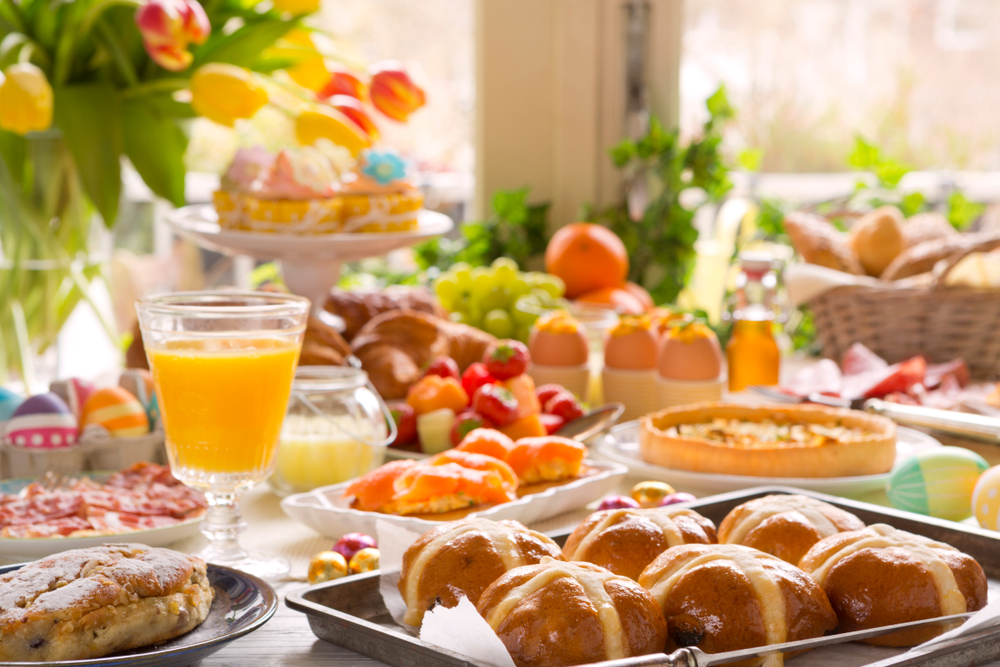 Koi Hibachi
Koii is a go-to staple for the best Hibachi restaurants in Augusta. They take their Hibachi offerings to another level with flavorful specialties prepared alongside traditional Japanese favorites.
When you dine at Koi, you're treated to many different sushi and Hibachi options, which include Koi's Kitchen Specialties, a favorite for local guests. We recommend trying the Grilled Sea Bass or Red Snapper or the Chicken Katsu from this side of the menu. Your taste buds will thank you!
In addition to traditional Hibachi offerings, you can step outside your comfort zone and try Koi's Seafood Deluxe Dinner, which includes shrimp, scallops, lobster tail, and red snapper or Koi's Favorite Dinner, which includes filet mignon, shrimp, sea scallops, and lobster tail. These dishes make it easy to try a little bit of everything!
A trip to Koi will be a fun (and tasty) night out that will satisfy every traveler in your group!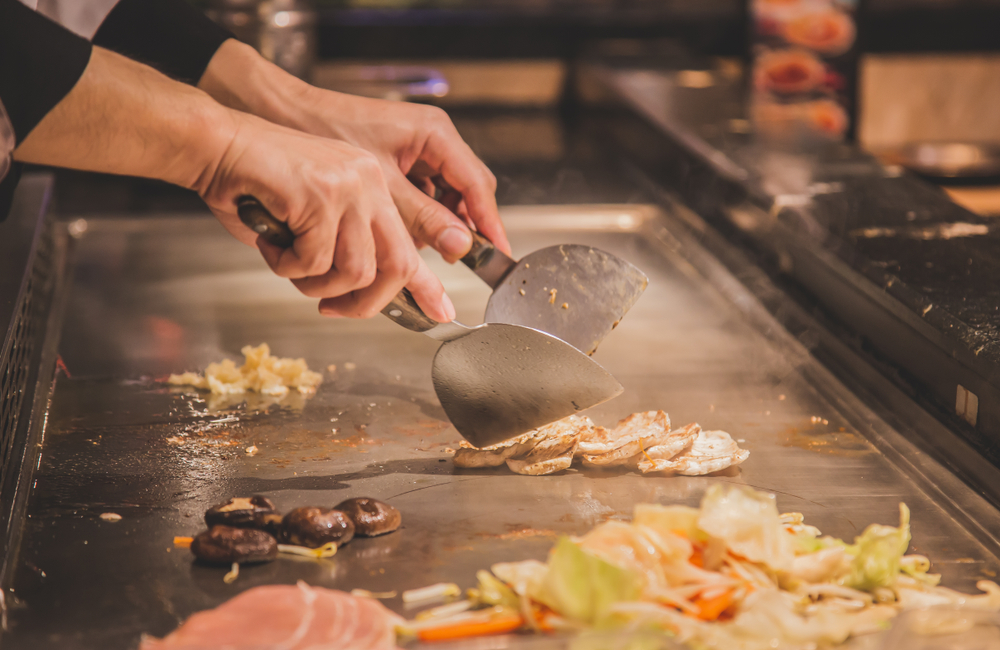 La Jalisciense Taqueria
Located in North Augusta, La Jaliscinse Taqueria is home to the best tacos in Augusta. With a simple menu focusing on fresh, flavorful and authentic Mexican ingredients, you will fall in love with the food at this restaurant.
While they serve fajitas, quesadillas, and tortas, the tacos are the real standout here. We recommend the Tacos Al Pastor or the Carne Asasda Tacos – each are outstanding and have been hailed as some of the best Mexican food in the area.
Not in the mood for tacos? Give the Fajitas Jaliscience or the Torta Cubana a go. Everything is fresh, and made to order. You'll enjoy the friendly, no frills atmosphere that serves up mouth watering Mexican favorites.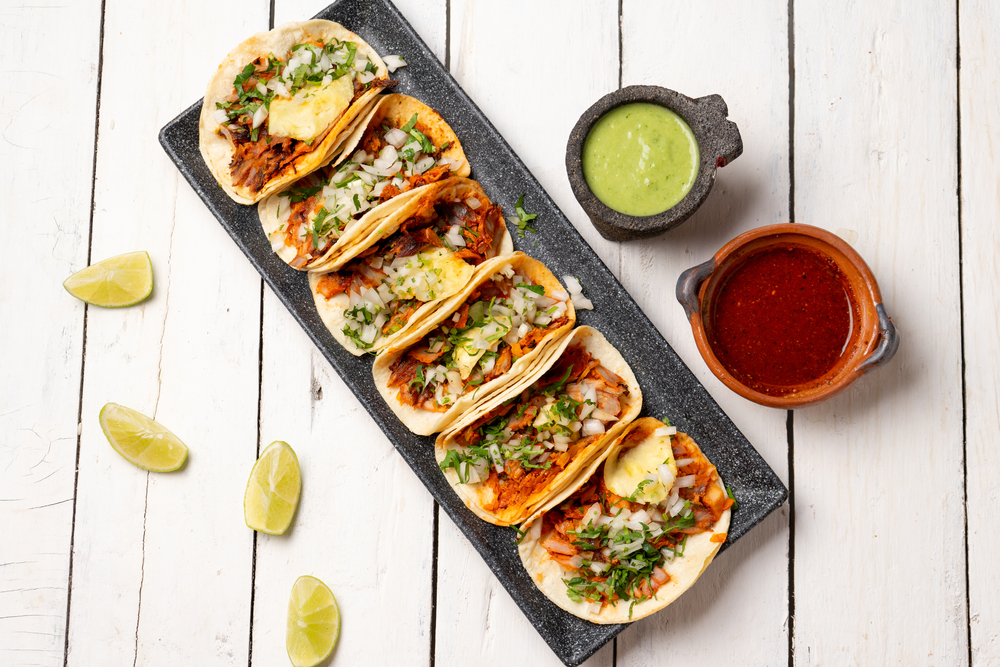 With so much delicious food to try, Augusta is unexpected foodie destination. No matter where you are in the city, you'll find something yummy around every corner. Whether you're looking for Augusta's best local cocktail or wanting to sample the best brunch in the city, you can do (and eat) it all when you visit Augusta!