Are you looking for the best restaurants in Greenville? You're in the right place! Greenville is a beautiful city in the western part of South Carolina that has so much to offer its visitors. In fact, it's a must add to any South Carolina bucket list! The Greenville Zoo, Falls Park on The Reedy, The Paris Mountain State Park and other exciting points of interest in Greenville attract visitors from all over the country. Aside from the cool attractions that Greenville has to offer, the city is also a foodie paradise!

Eating your way through Greenville will leave you feeling as if you had traveled around the world without ever leaving the city. You can find American classics, southern dishes, Thai, Japanese, and more! Trying different foods while you're in Greenville should be on your must-do list for the city. We've put together this list for you to choose from! So, which of these restaurants in Greenville will you visit first?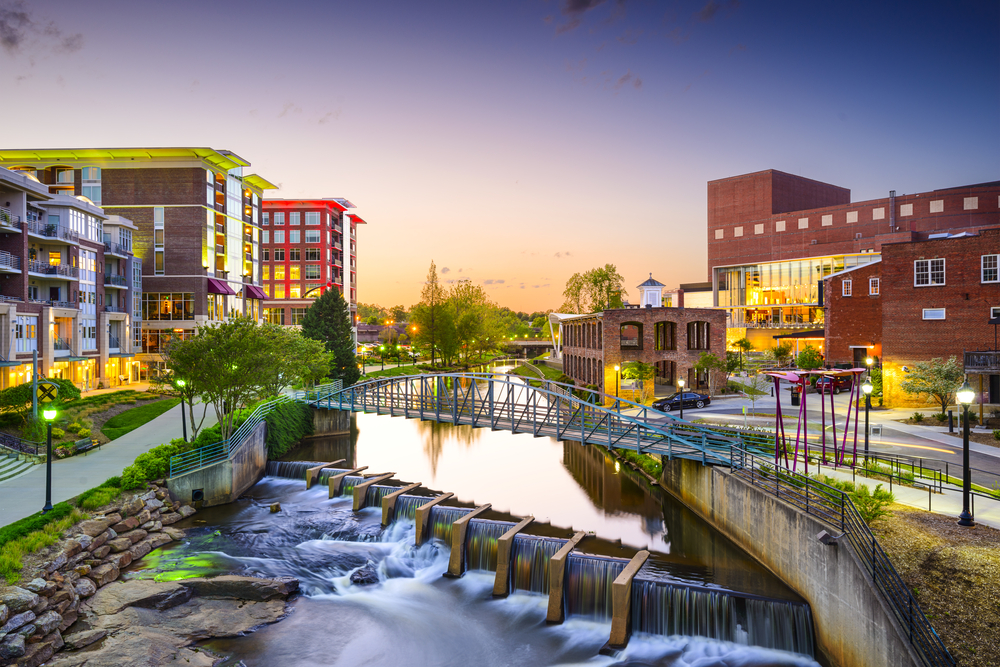 14 Best Restaurants In Greenville SC You Must Try
Halls Chophouse
For those looking for a fine dining experience in Greenville, look no further than Halls Chophouse. This restaurant is owned by the Hall family and the very first Halls Chophouse was founded in Charleston, South Carolina in 2009. Today, you can enjoy the delicious cuisine of Halls in beautiful Greenville, South Carolina. Not only is Halls a stunning restaurants that offers delicious food, they also have some of the best views in town! You can enjoy your dinner over looking Falls Park on The Reedy.

When it comes to choosing what to eat at Halls Chophouse, it can be quite difficult as their menu is full with of amazing dishes. Steaks are very popular at Halls; you can choose from a variety of dry aged and wet aged steaks, as well as grass fed steaks. Although steak is their speciality, you can also find other options for your main course, such as: duck or chicken breast, seafood, or mouth watering lamb or pork.

What goes great with a delicious steak? A good glass of wine, of course! Halls Chophouse offers its visitors a selection of more than one hundred wines that come from the most exclusive international and national wineries. As if Halls couldn't get any better, they also offer live musical performances as entertainment during your meal. The sights, sounds, smell, and taste of Halls Chophouse will leave you wanting to return again and again. If you are hoping to find restaurants in Greenville that will offer you an experience beyond a delicious meal, Halls Chophouse is a must visit!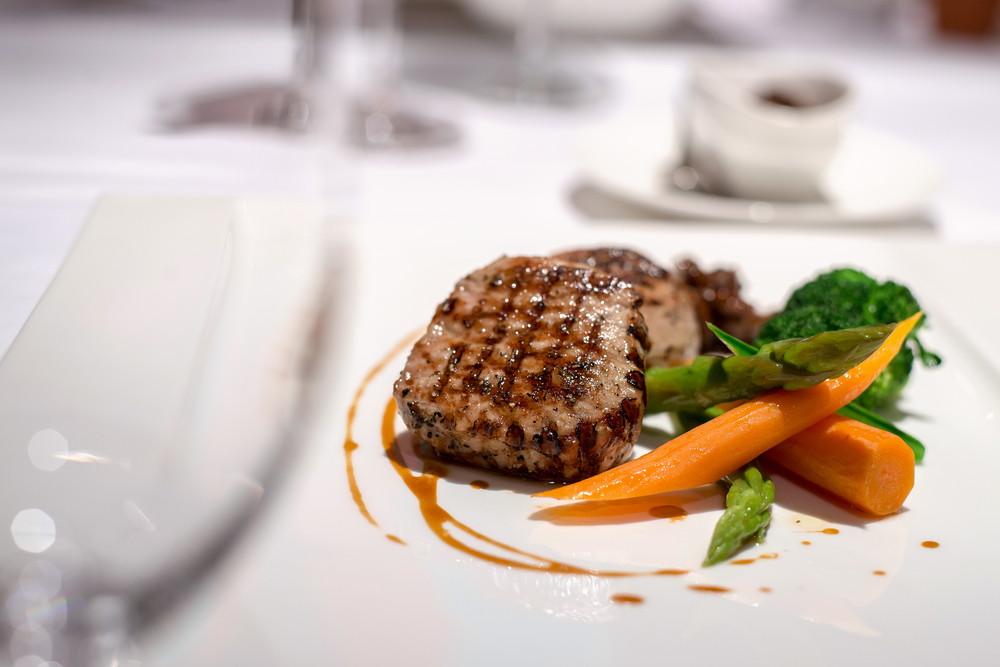 Miyabi
Miyabi is one of the best restaurants in Greenville for those looking for a memorable dinner experience. Miyabi is a Japanese steakhouse and seafood house that offers hibachi cooked meals and a delicious variety of food. The food served up at Miyabi is fresh and you can expect large portions when eating there. (Keep in mind that they are only opened for dinner on all days except for Sunday)

You can find Miyabi in eastern Greenville, less than a ten minute drive from the Greenville Downtown Airport. Miyabi is a traditional aesthetic ideal that can be seen in Miyabi restaurants. Wether you're eating your fresh sushi or being entertained by the chef preparing your meal, it's always a good time at Miyabi!
Jianna
If ambience is important to you when choosing which restaurants in Greenville SC to visit, then Jianna should be on your list! Jianna offers a modern and sleek yet historic vibe to its visitors. You can enjoy both outdoor and indoor seating which offers lovely views of downtown Greenville.

This restaurant serves delicious seafood and house made pasta dishes. You can try Italian cheeses, marinated olives, char-grilled octopus, and other amazing starters before moving on to your main course. From grilled chicken, Wild Alaskan Halibut, and Wagyu Beef Carpacci to east and west coast oysters, Lumache, and Radiatori al Nero di Sepia, you will find that there is something to please everyone at Jianna in Greenville!

The chef and owner at Jianna, Michael Kramer gets his inspiration from traditional Italian cuisine. He strives to use only the freshest of ingredients and chooses to make even the more time consuming hand rolled pastas by hand daily. This attention to detail and care in the process of preparing the meals at Jianna make for a memorable dining experience when in Greenville!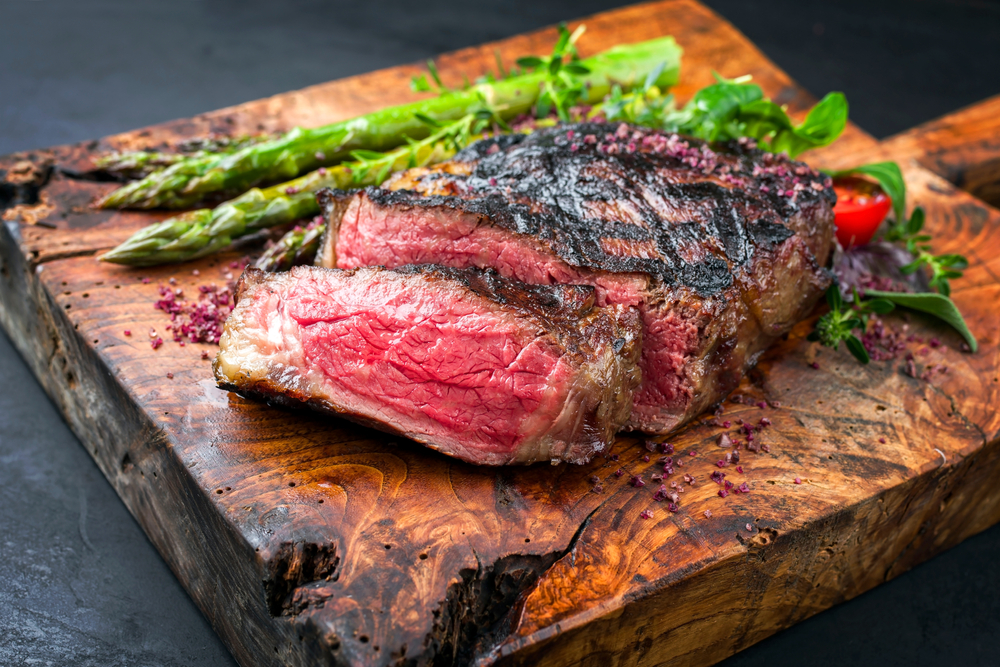 Tropical Grill
The Tropical Grill is one of the best restaurants in Greenville to grab a quick lunch while exploring the city. There are five locations within Greenville and they each offer their guests meat centered sandwiches and bowls that are full of flavor. Tropical Grille offers something both quick and delicious while still being budget friendly. You can get tropical bowls, Cuban pork bowls, vegetarian bowls, and more at the Tropical Grill!

For those who are looking for a healthy meal, most of the meals at Tropical Grill are quite healthy and can help you stay on track while traveling if that is your goal. You can eat your food indoors or grab it to go to have a picnic at one of the parks in the city. Legacy Park and the Conestee Nature Preserve both make for great picnic locations!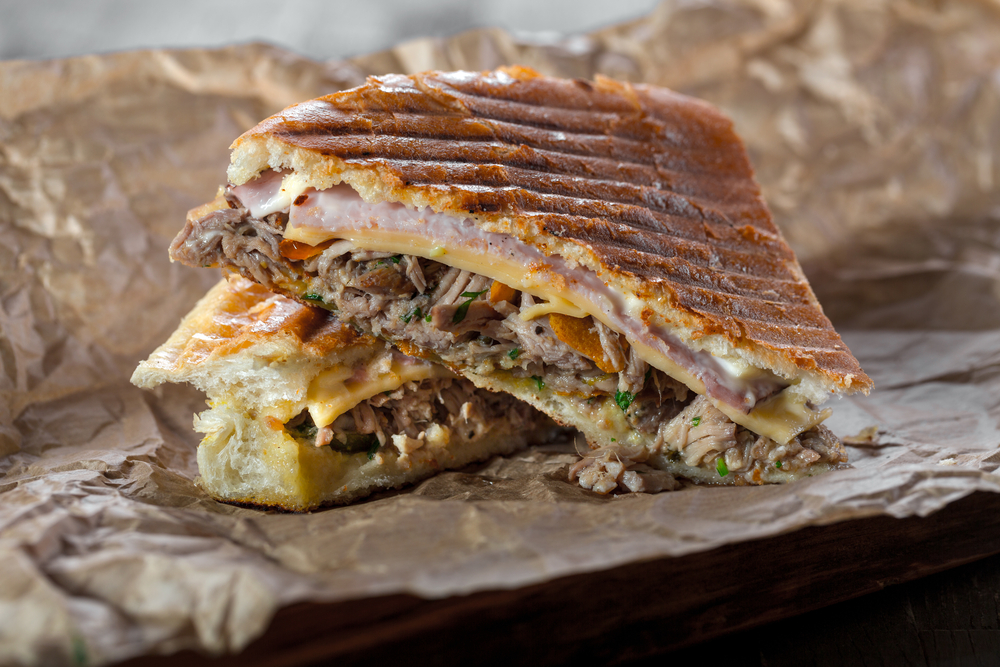 Lazy Goat
The Lazy Goat is located in the west end of Greenville and is all about Mediterranean cuisine! You can find food that is inspired by Morocco, Italy, Greece, and other global influences. The culinary team behind the Lazy Goat is known for making their food from scratch and offering a variety of dishes in different sizes. You can find chicken shawarma, Moroccan chicken salad wraps, falafel pita, and much more at the Lazy Goat.

The restaurants and dining area are stunning and allow diners to have one of the most social dining experiences available in the restaurants in Greenville. With their open kitchen, platform bars, and communal tables, guests will be able to enjoy both the food and conversation. This restaurant overlooks the Reedy River and has a wonderfully relaxed atmosphere. Make sure to taste one (or two) house made drinks either in the dining room with views of the river or outside on the patio while you're at the Lazy Goat!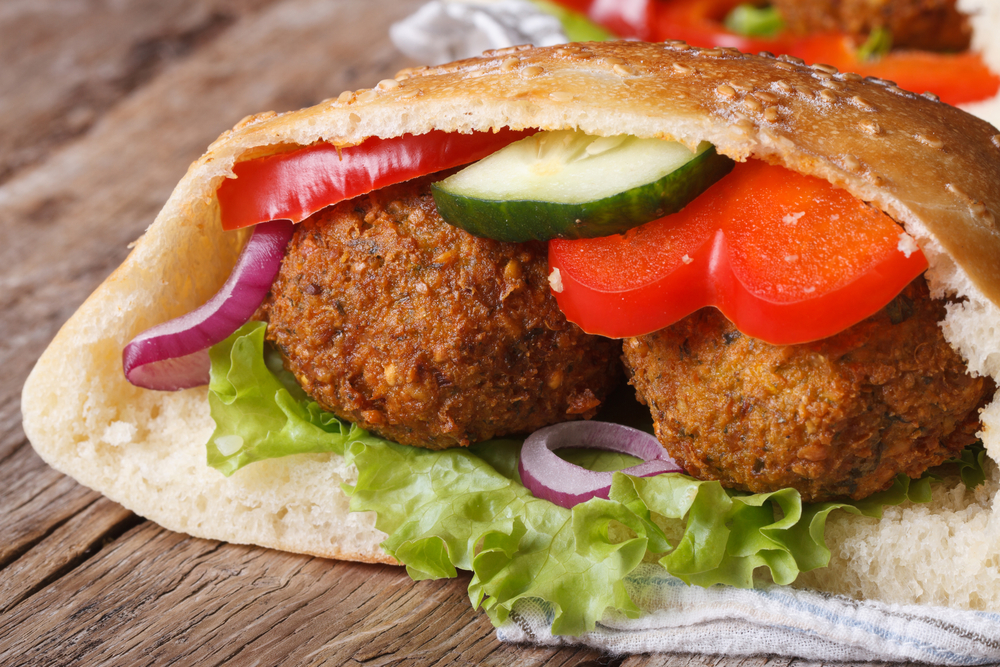 Adams Bistro
Adams Bistro is one of the best restaurants in Greenville, South Carolina for those traveling with a partner, family, or friends as they have a broad range of American dishes to choose from. From country fried chicken and salads to pasta and prime rib, you can't beat the variety that you can find at Adams Bistro. There's something to make even the pickiest of eater happy!

Other than their outstanding variety, one of the coolest things about Adams Bistro is that the interior of the restaurant is lined with artwork. A meal at Adams is like having dinner and visiting an art museum at the same time! You can find Adams Bistro in the eastern part of Greenville. If after dinner you find yourself wanting desert, you can walk right next door for ice cream from Brusters!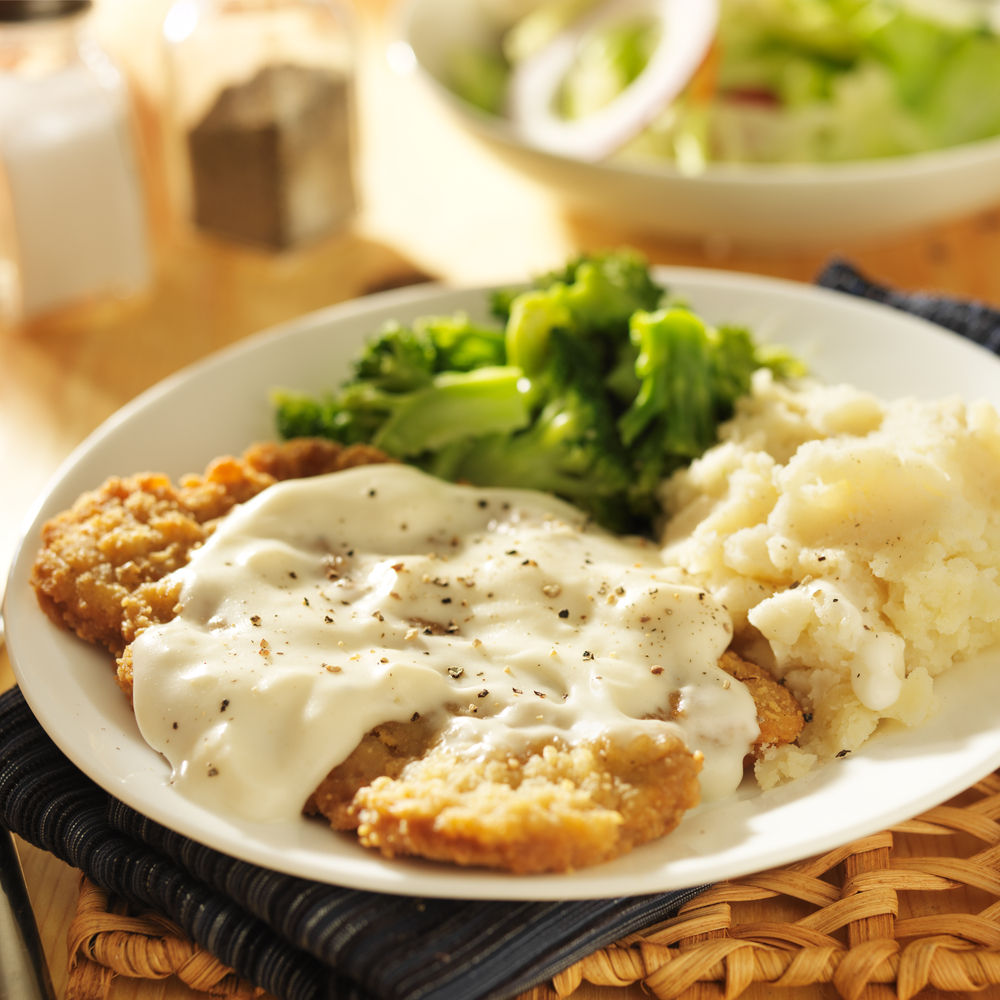 Sobys
Sobys presents itself from the outside as just a little brick building, but is actually full of history and is one of the best restaurants in downtown Greenville. The building that Sobys is now in use to be a shoe mart and was renovated by the cofounders of the restaurant Carl Sobocinski and David Williams. The building turned out to be amazing with brick walls hiding under layers of plaster and a skylight hidden under ceiling tiles.

All of the beautiful architecture and history in the Sobys building is part of what makes the restaurant so popular! Sobys is also one of only ten restaurants to be a part of the Table 301 restaurant group. Table 301 is a table on the second floor of Sobys that overlooks the kitchen below. So make sure to ask for table 301 when you visit so that you can watch food being prepared and see how a bustling restaurant kitchen operates while enjoying your meal!

Sobys serves up delicious southern cuisine and is popular for its crab cakes, shrimp and grits, fried green tomatoes, white chocolate banana cream pie, and other traditional southern dishes. In fact, the crab cakes are so popular, they have served nearly a half million of them since they opened!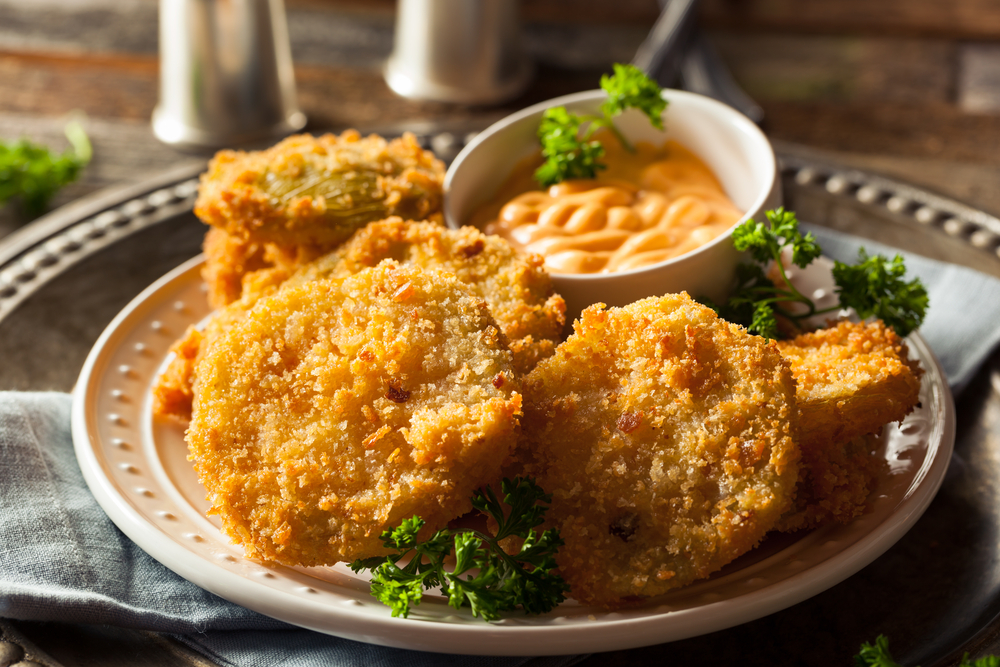 Liberty Cafe
Craving a step back in time? The Liberty Cafe in Greenville, South Carolina offers a 1960's diner experience in a modern restaurant. While at Liberty Cafe you can get more than just diner food, you will feel like you're in an old American diner with the checkered floors, red lined seats, and budget friendly menu options.

Of course, you can still order favorites like chicken Philly's, fried okra, pizza, or a cheeseburger, but you can also get steaks, shrimp, salads, and more! Liberty Cafe is another good option for lunch for those who prefer a variety packed menu. It's also one of the best restaurants in Greenville if you are wanting to eat outside of downtown Greenville without venturing too far as it's only a five minute drive from Main Street in downtown.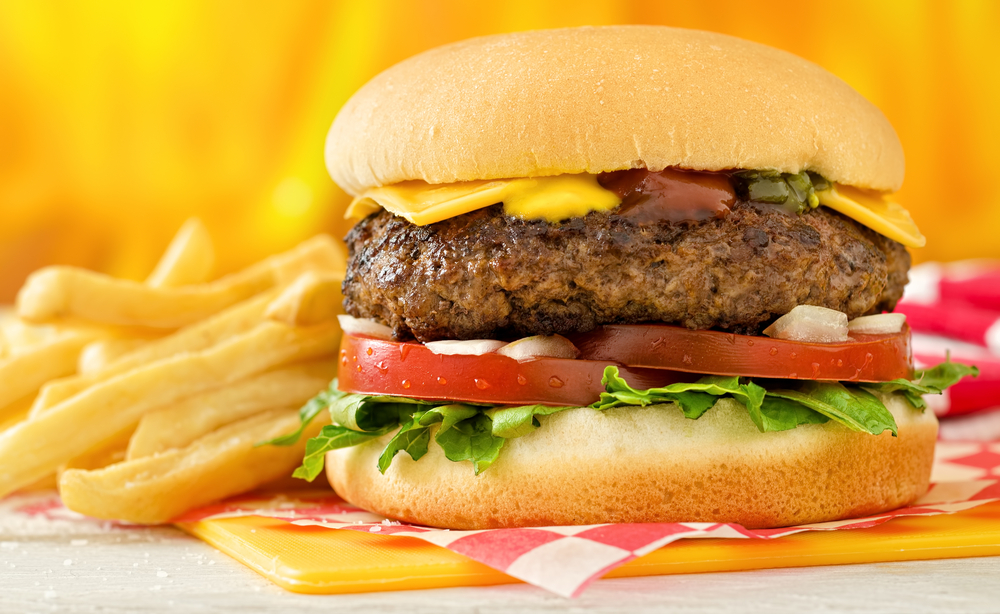 Eggs Up Grill
For breakfast in Greenville, a visit to Eggs Up is a must! This delicious breakfast joint was founded by Chris Skodras. The first Eggs Up location was in the coastal town of Pawleys Island in South Carolina. Today, you can eat delicious food from the Eggs Up Grill right in Greenville! Just a short five minute walk from the falls in the Falls Park on The Reedy will land you at the front door of the Eggs Up Grill!

Part of what makes the Eggs Up Grill one of the best restaurants in Greenville is their unique menu that is full items like Key Lime Pie pancakes, banana pudding french toast, Philly Cheesesteak Eggs Benedict, bananas foster french toast and more inventive and delicious breakfast, brunch, and lunch dishes. Make sure to try one of their signature beverages while you're there! They offer unique drinks like dark roast coffee with cinnamon bun syrup and cinnamon sugar topping, as well as mimosas.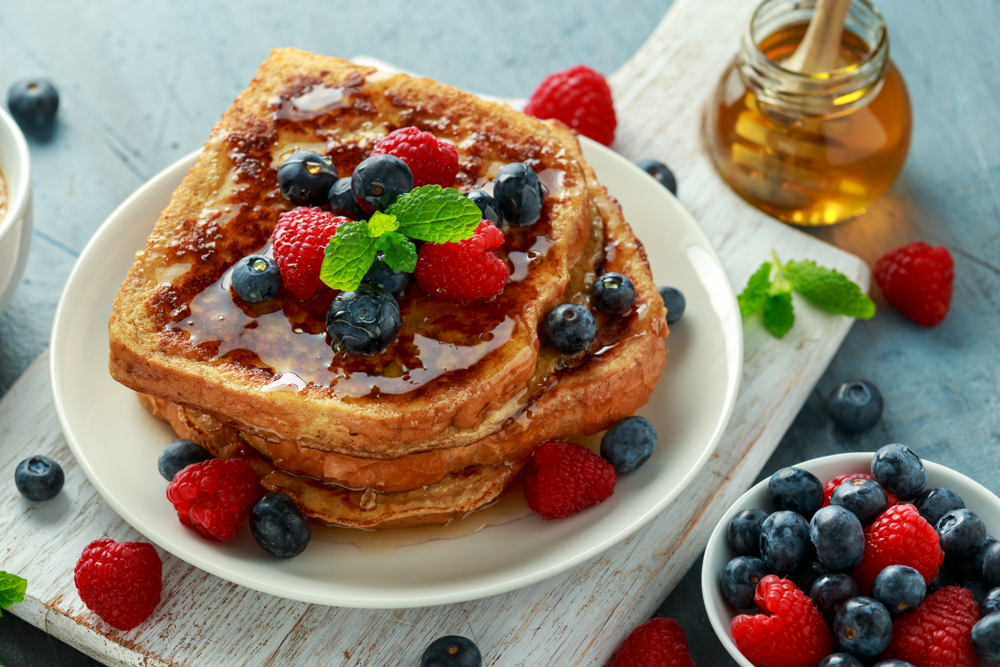 Sassafrass Southern Bistro
Of all the Greenville restaurants, you can't skip over the Sassafrass Southern Bistro offers upscale dining on a budget. Complete with white table clothes and elevated cuisine, this Greenville restaurant is both warm and welcoming. You can find a fusion of American southern and French cuisine in dishes like pimento cheese fondue with hand cut chips, pulled pork egg rolls, southern fried pickles, salmon and lump blue crab, fried green tomatoes, Charleston shrimp and grits, and pecan crusted rainbow trout.

Make sure to try out one of the Sassafrass Southern Bistro draft beers or seasonal cocktails while you're there. The restaurant is in a wonderful location in Greenville. You can park in the Richardson Street Garage and have access to not only the restaurant but a comedy club, crepe shpe, and coffee shop within walking distance. As well as the Upcountry History Museum and the Children's Museum of the Upstate with a few minutes drive from the restaurant!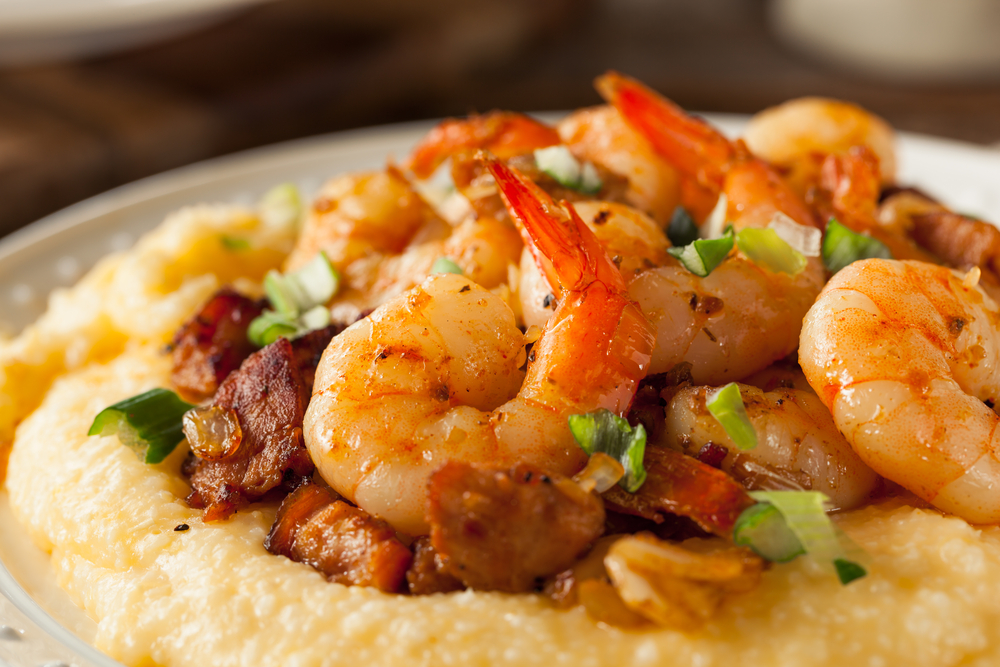 Saskatoon Steaks Fish and Wild Game
If you're looking for a place to eat dinner in Greenville, consider visiting Saskatoon Steaks Fish and Wild Game for a unique and memorable meal while you're in the city. This restaurant has lodge-like vibes and will leave you feeling as though you have stepped away from the city and into the woods. The founder of Saskatoon Steaks Fish and Wild Game created a promise with the customers of the restaurant that you will always have a unique experience with superior quality and home grown freshness.

From wild game sausages and Yukon chicken tenders to Remington roasted duck and campfire chicken, you will find a delicious wild game dish to suit you at this Greenville restaurant. You can find Saskatoon Steak Fish and Wild Game in eastern Greenville just a short five minute drive from the Greenville Downtown Airport.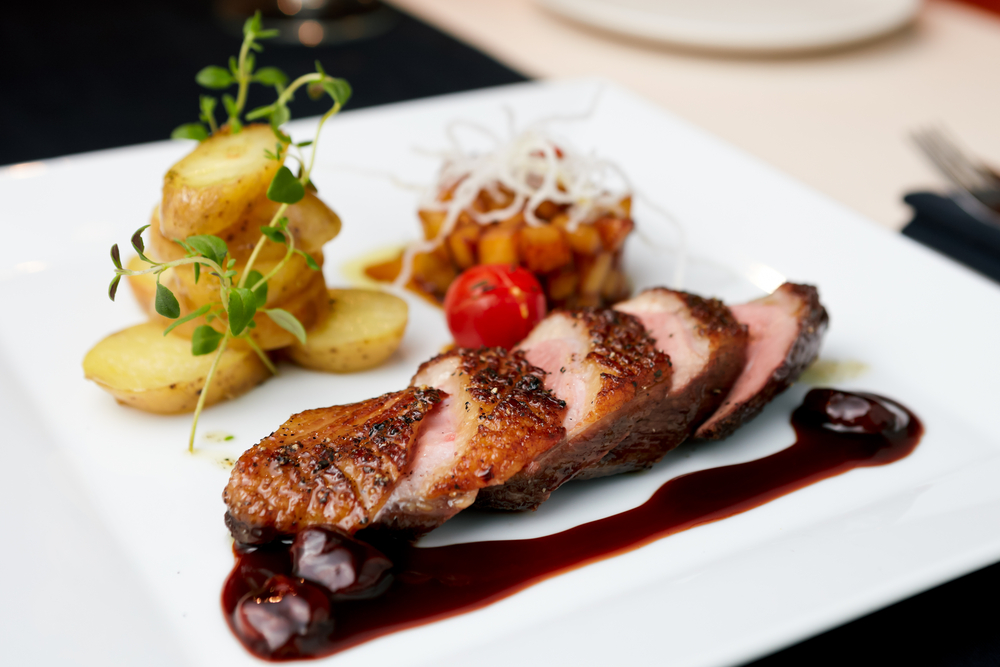 Flying Biscuit Cafe
For those who like to sleep in when traveling, the Flying Biscuit Cafe is the perfect place to grab brunch when in the city. Located on South Main Street near a croissant bakery, an ice cream shop, and within walking distance on Falls Park on The Reedy, you are in a perfect location to walk around and experience Greenville after a delicious brunch from the Flying Biscuit Cafe!

The interior of this downtown Greenville restaurant is adorned with colorful murals on the walls in a bright and inviting dining room. Get all of your traditional southern American breakfast items like shrimp and grits, biscuits and gravy, fried eggs, french toast and more. You can also enjoy mimosas, bloody Mary's, smoothies and other yummy brunch drinks while you're in the restaurant.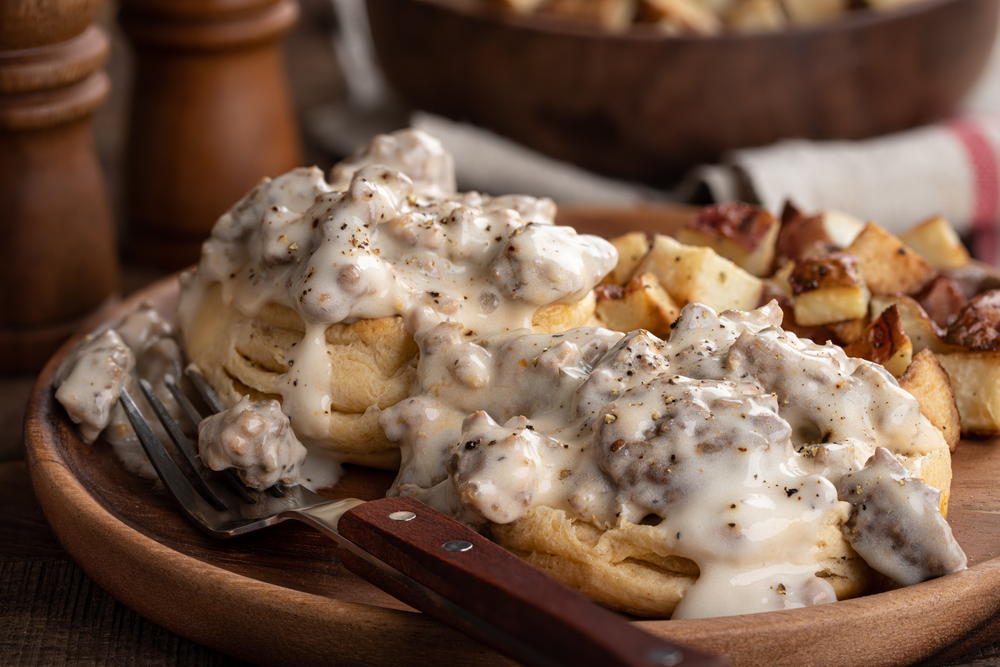 Kitchen Sync
The Kitchen Sync is one of the best restaurants in Greenville, South Carolina! You can find delicious cheesesteaks, buttermilk chicken, Banh Mi, loaded grits, Baja Carolina tacos, and more on their varied, mouth watering menu. The Kitchen Sync also offers it's diners speciality pizzas, including short-rib Philly, summer veggie, and more. You won't be disappointed with their drink and dessert menu either, as it is full of options to please every type of diner.

You can find the Kitchen Sync in eastern Greenville, just 5-8 minutes from downtown. You will find the restaurant to be soulful with wonderful hospitality. Owned by the brother and sister duo, Kevin Feeny and Karin Farrel, along with her husband John have brought their passion for food and community int the foundation of the Kitchen Sync making it not only one of the most delicious restaurants, but also the most friendly in Greenville.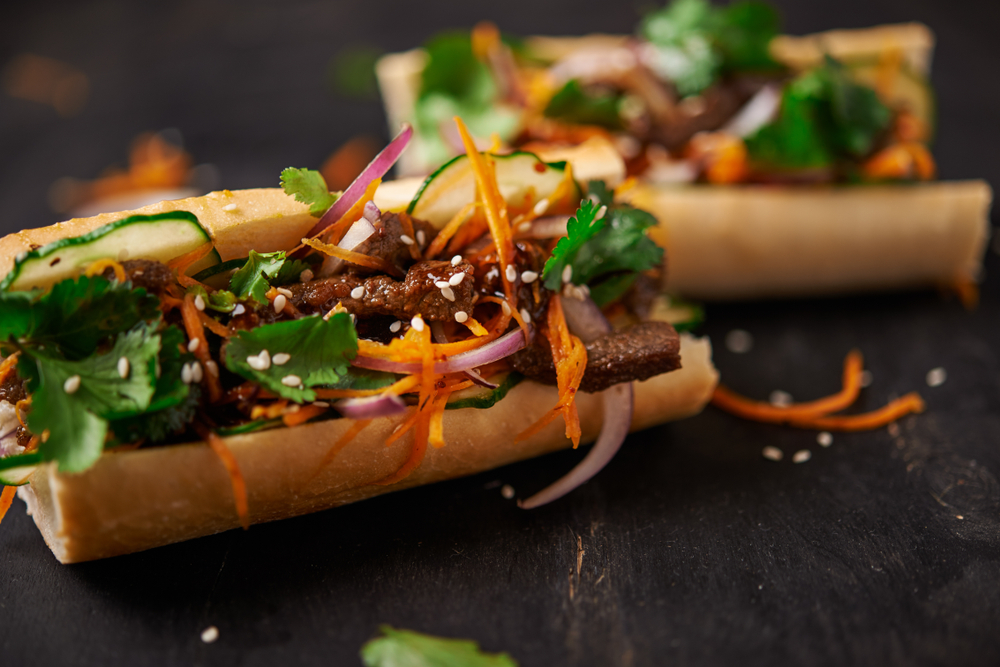 Sirin Thai
If you're looking for delicious Thai food in Greenville, then a stop by Sirin Thai is a must when in the city! You will find a variety of noodles, rice, curry, and wok dishes to choose from in mild, medium, hot, and Thai hot levels of flavor. With soups, salads, and veggie lovers options, Sirin Thai is a good option for vegetarians looking for a great restaurant in Greenville.

You can find Sirin Thai in the north eastern part of the city near Bob Jones University, just a 5-8 minute drive from the Falls Park on The Reedy. The interior at this restaurant is inviting and casual or you can order take out for a picnic or lunch in while in Greenville. Keep in mind that they are closed on Sundays.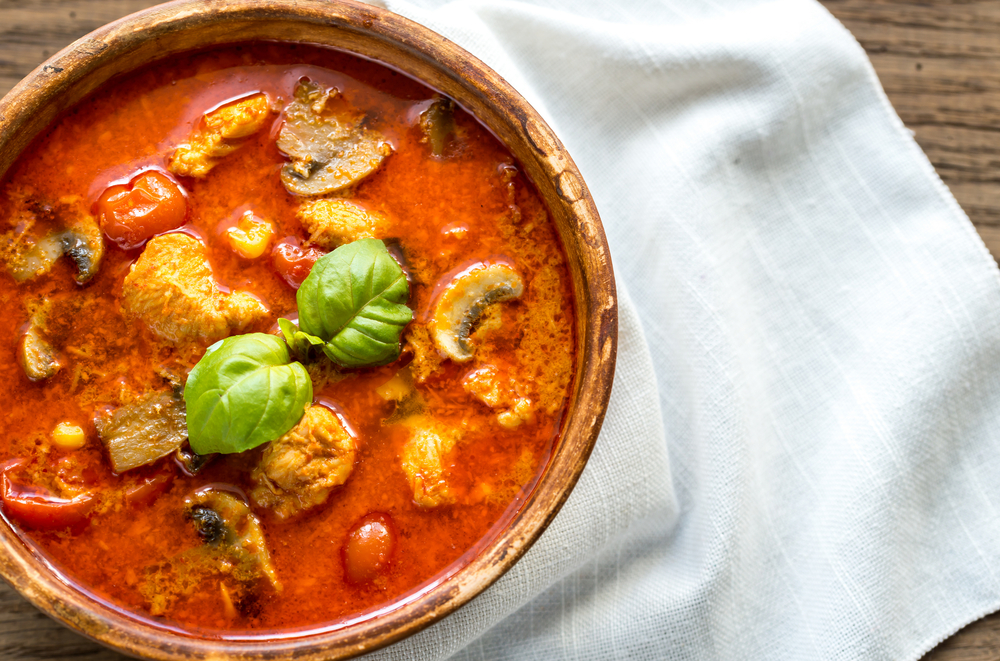 Greenville has so much to offer those who visit. When it comes to choosing restaurants in Greenville to visit while you're in the city, you have so many to choose from! Wether you're searching for southern food, Asian food, or anything in between, you will find it in Greenville. Which of these restaurants will you try first?