If you know anything about Charlottesville, Virginia, you know that this stunning city is full of history, nature, and fun things to do! Home to the University of Virginia, the campus of UV brings a whole new vibe to the city. With more college students comes more crowds, and with more crowds, there is more to do. And of course that includes some of the best restaurants in Charlottesville!
But the city doesn't stop there! On the outskirts of town, you can find Thomas Jefferson's mountain-top plantation, as well as President James Monroe's home. Charlottesville is also the gateway to Shenandoah National Park and a section of the Blue Ridge Mountains.
With the stunning location, great history, and crowds that come in and out on a day-to-day basis, it shouldn't be surprising that there are tons of things to do in Charlottesville. From tours, to sightseeing, and everything in-between, you won't be bored here. But make sure to stop and eat! Because you won't be disappointed in all the food offered here. It is some of the best food in VA, so check out this list of restaurants in Charlottesville! Foodies won't be disappointed!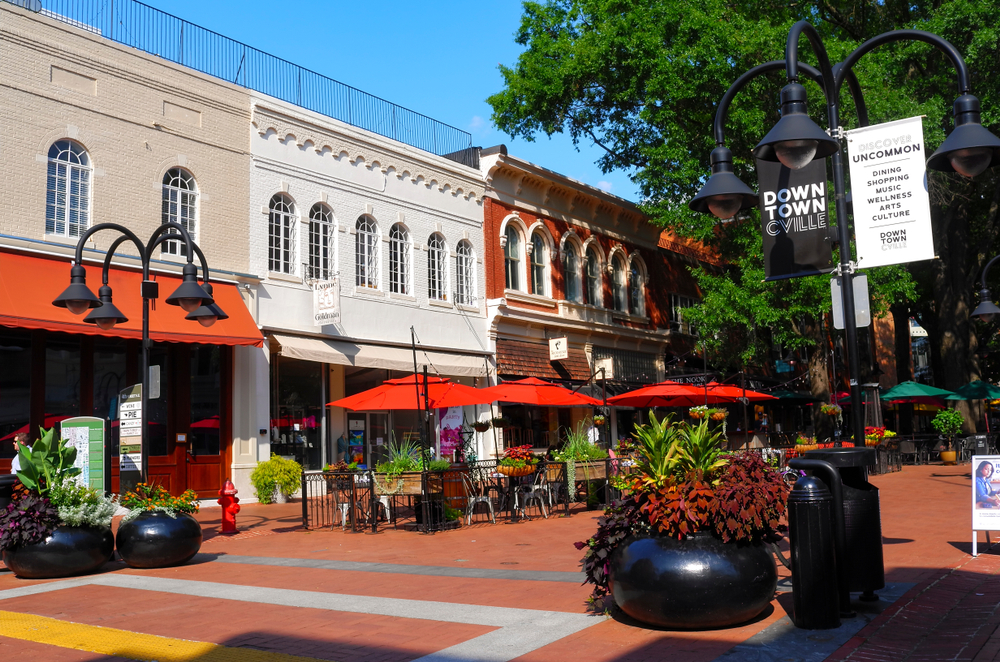 15 Best Restaurants in Charlottesville VA You Must Try
1. Tavola
Looking for the best restaurants in Charlottesville? Look no further than Tavola! This restaurant features some of the best Charlottesville food. The simple yet stylish bistro serves classic Italian dishes and wines by the glass (or by the bottle if you're feeling it!).
Guests love Tavola because it not only offers wine-delivery, but because the menu is always changing. The menu itself features seasonal favorites that change based on the freshest ingredients. You won't be reprised to find things like anchovy butter or a blackberry mousse cake with cookie crumble on the menu!
Tavloa also takes reservations and hosts private events. You can sit and enjoy your meal, or take it to go as well. But make sure to get there before a Sunday, as they are closed every Sunday, and don't open until 5 pm every other day! Either way, check it out. This is some of the best dinner in Charlottesville.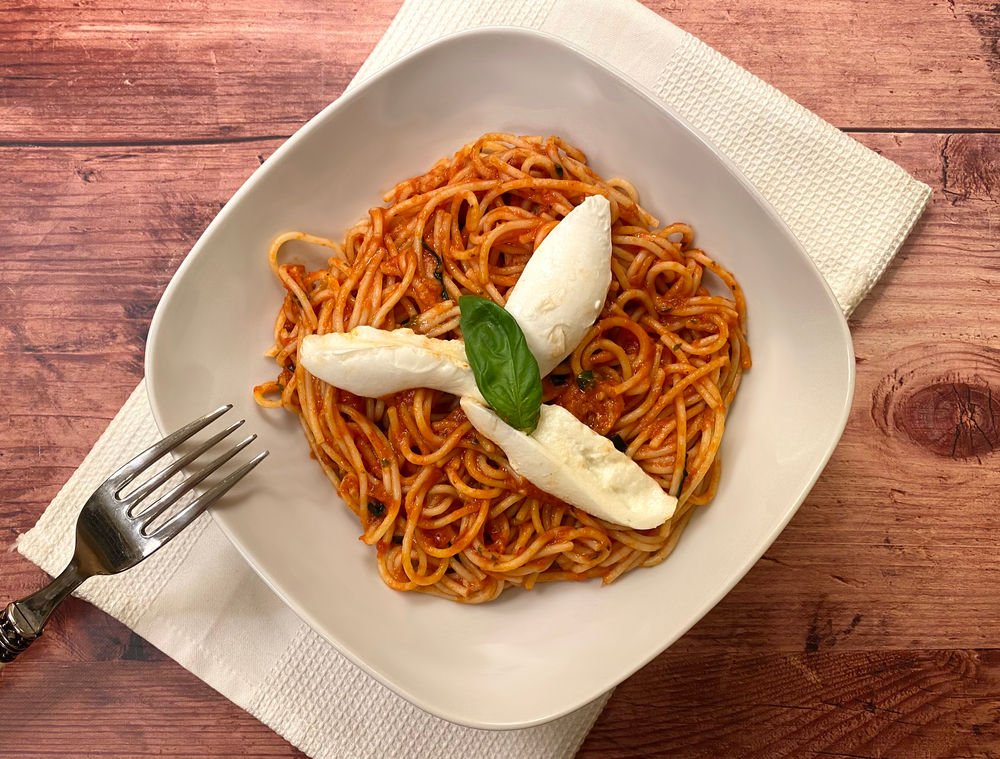 2. Guadalajara Mexican Cville
If a restaurant is not a chain and has 4 locations in the city, then you can probably assume that it features some of the best food in Charlottesville. Guadalajara is one of those restaurants! The original location has been serving guests for over 25 years.
This is the sweet spot: with family flavors, great staff, and reasonable prices, people keep coming back to this Mexican restaurant any chance they get. And the fact that they are open every day of the week doesn't harm their business either! (Although, hours or special events may vary based on location).
Popular menu items include things like quesadillas, burritos, tacos, and more. But they also have sections from "Del Mar" which feature seafood, as well as things from the grill– like their famous fajitas! Stop by and enjoy a huge, traditional margarita too!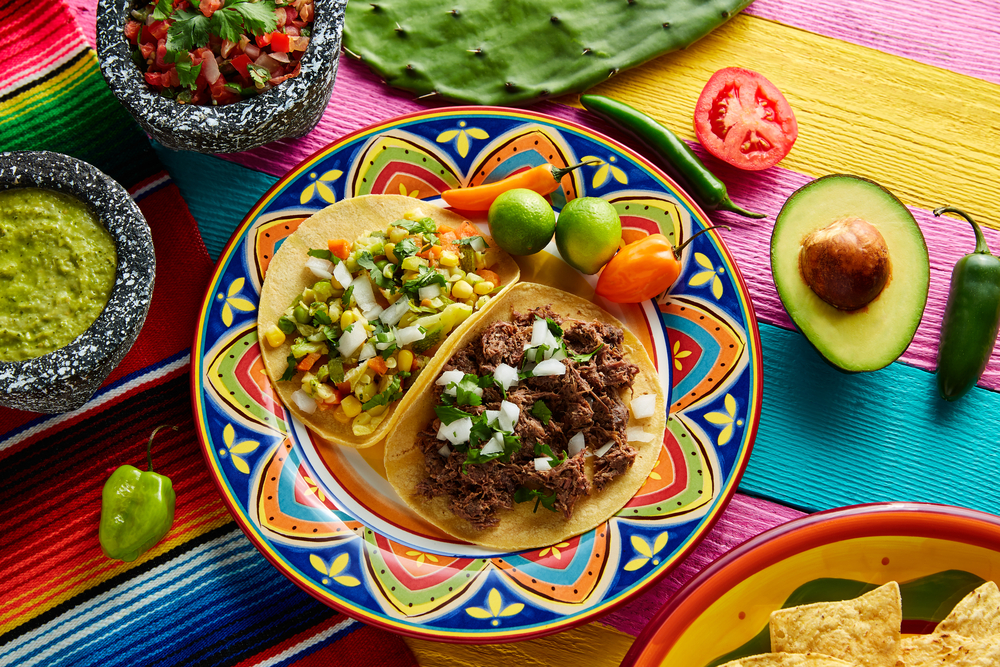 3. Vivace
Open since 1995, this locally owned restaurant is known for serving authentic and inspired Italian food. It is also located close to the University of Virginia, which means it is a popular spot for college kiddos to visit!
This restaurant is structured in a super interesting way. The upstairs is inmate and comfortable, and often compared to "Nona's Home." The outdoor terrace is multi-tiered. Overall, the ambiance calls everyone! Especially the 1940's hand-crafted serpentine bar in the lounge!
Don't be surprised to find food like pasta all vivace, argue all bolognese, pizzas, salads and iconic Italian desserts here! I mean, who doesn't love a good tiramisu or cannoli? Open from 5-9:30 nearly every day of the week, this is the best dinner in Charlottesville. It's not surprising that it is even voted on of the best dining in Charlottesville too!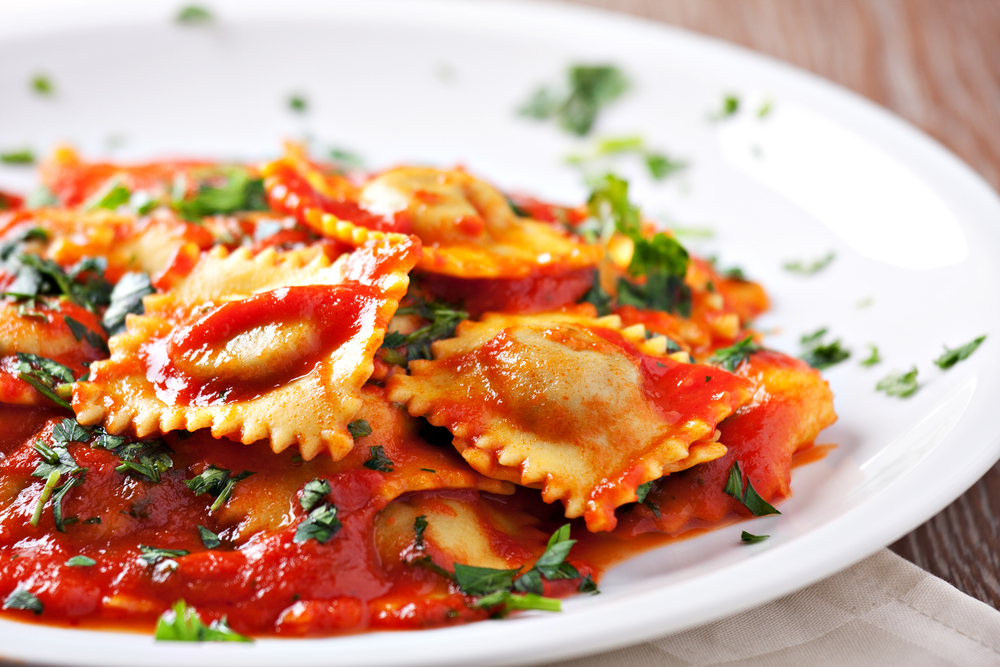 4. Ivy Inn
If you are looking for where to eat in Charlottesville, check out Ivy Inn! Just like Vivace, this restaurant is located near the University of Virginia and is a top spot for dinner. Ivy Inn features locally-inspired American Cuisine that is also seasonal.
Ivy Inn is only open Tuesday through Sunday, but their in-house dining, patio dining, and curbside take out options keeps people coming back!
Guests really seem to love their options: try the pumpkin agnolotti pasta, or maybe even the mustard-herb crusted rack of lamb. The crispy pork belly is also amazing to split! Either way, the unique flavors and locally based ingredients will have your taste buds dancing!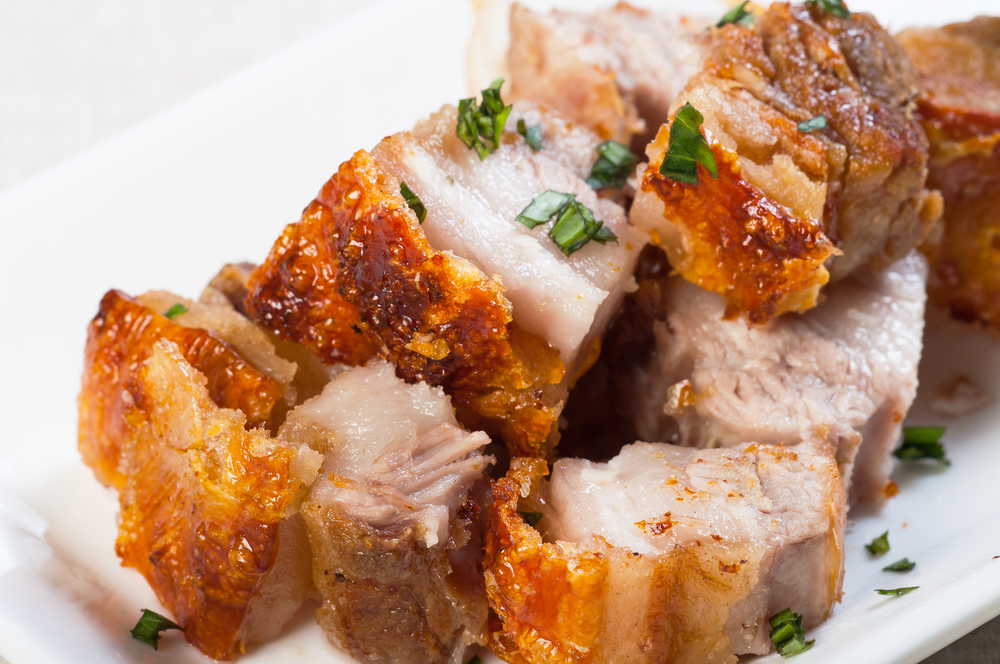 5. Bizou
Dining in Charlottesville has never been easier: try Bizou! This southern-flare restaurant is one of the top restaurants in downtown Charlottesville. Their food is their first and foremost priority, which you can see easily. Their commitment in producing and sourcing local and sustainable dishes doesn't go unnoticed!
In fact, the fact that this restaurant draws inspiration from individual cultures keeps people– and staff– on their toes! The menu and cooks here are passionate, collaborative and diverse. Plus guests adore the vintage dinking room!
But that isn't all! In addition to the quirky dining room that has the jukeboxes, there is also a breezy patio that lets you enjoy the bustle of the city. So whether you listen to music inside or sit out door, enjoy things like the squash risotto and classic meatloaf! You won't be disappointed at one of the best restaurants in Charlottesville.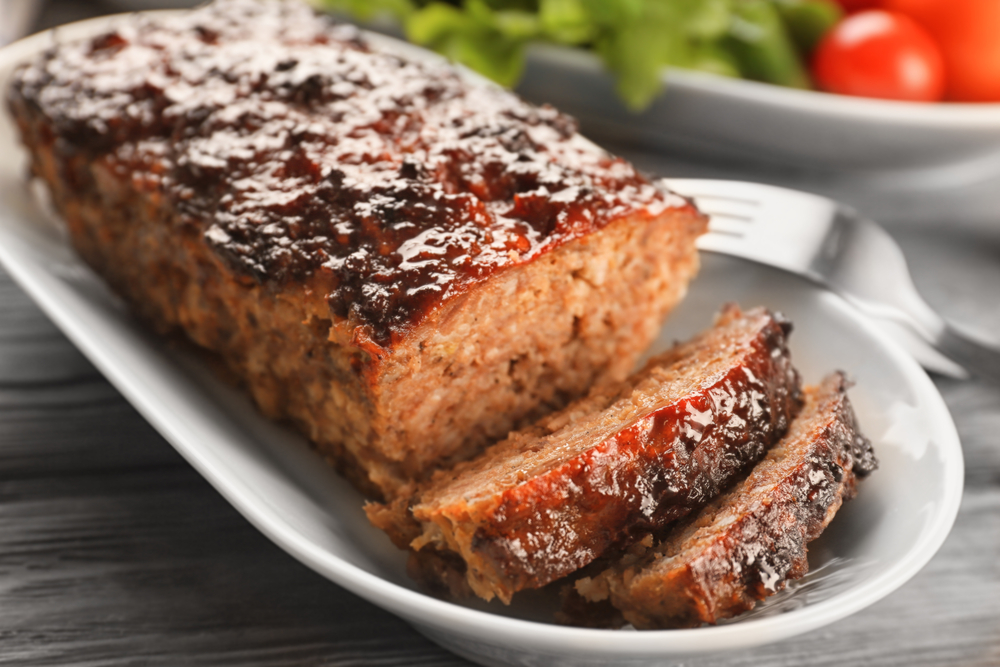 6. Zocalo
Want to dip into the taste of Spain, Mexico and South America? The menu at Zocal infuses these cultures with their chic menu options and tropical cocktails. It is located in the historic downtown pedestrian mall, and has been one of the city 's most popular dining and nightlife spots for over 14 years.
Locals and visitors flock to this bistro. They come back for the Mojitos and Les Fresh Negras. The signature patio is a favorite and is open late so people can relax and catch up while enjoying drinks in a great meal. The diversity of the options of tones here really is inviting.
You can either have an intimate dinner, or an energetic bar scene. Either way, people praise the friendly service and food. So make a reservation or stop on by! And make sure to order those chili broth steamed mussels or key lime free range chicken. They're so tasty. And the seasonal specials always change, so you can always have options when considering what to eat in Charlottesville.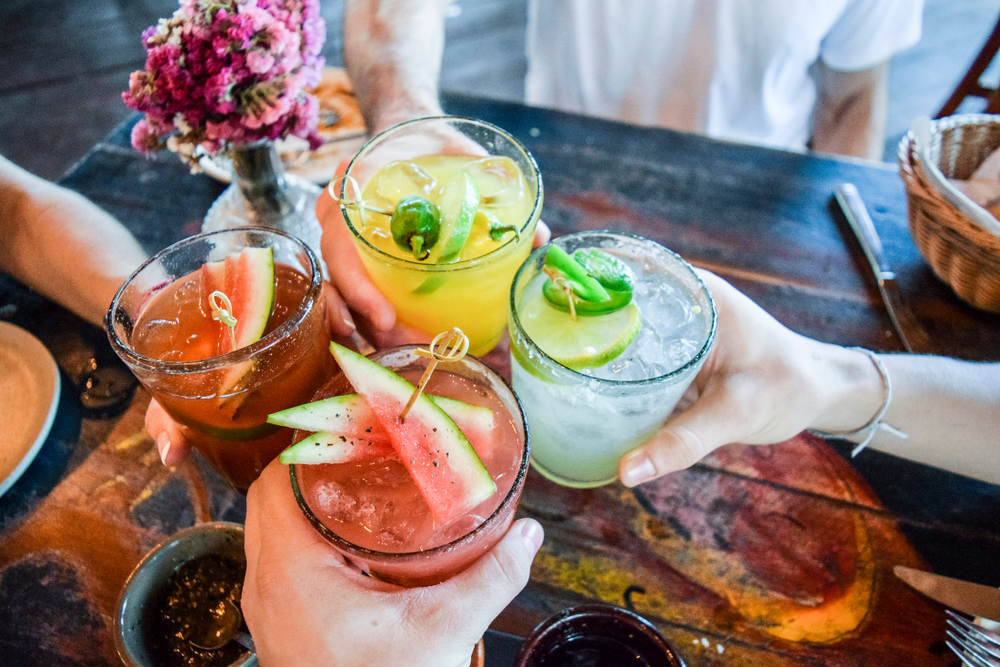 7. Red Lantern
Would any city really be a city without an iconic Chinese restaurant? Look no further than Red Lantern! Of all restaurants in Charlottesville, the ease of this take out restaurant keeps guests ordering and coming back!
From the iconic and traditional options of egg rolls, cold noodles with sesame sauce, sweet mini buns and chicken teriyaki, there are options for everyone here. Guests Leo to split those friend vegetable dumplings!!
But the best option here is the price! With huge portions, tasty food, and great deals, so many people cannot pass up on the opportunity to east at Red Lantern. You won't get better Chinese food anywhere else– it is even some of the best Charlottesville food around!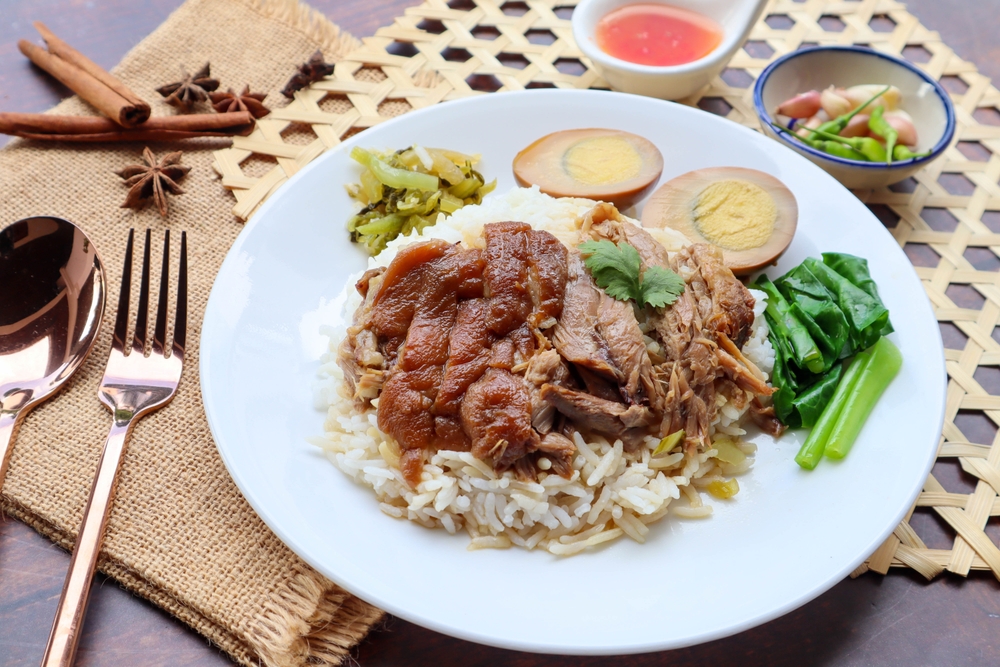 8. Duners
Duners has been serving the Charlottsivlle population since 1983. Talk about tradition! Considering how long it has been around, it shouldn't be surprising that this is some of the best dinner in Charlottesville around.
With the ever changing seasonal menu that creates unique and chic American Fare, your tastebuds will always be craving these meals! Things like the Jumbo Lump crab cakes and the Veal Osso Bucco are great for dinner, but don't forget dessert too! Who doesn't't love pumpkin cheesecake?
Open from Tuesday to Sundays from 5 pm until 10 pm, this is the place for dinner! So make a reservation, swing by, or order take out! Just make sure to check their changing menu beforehand, and know that take out is limited.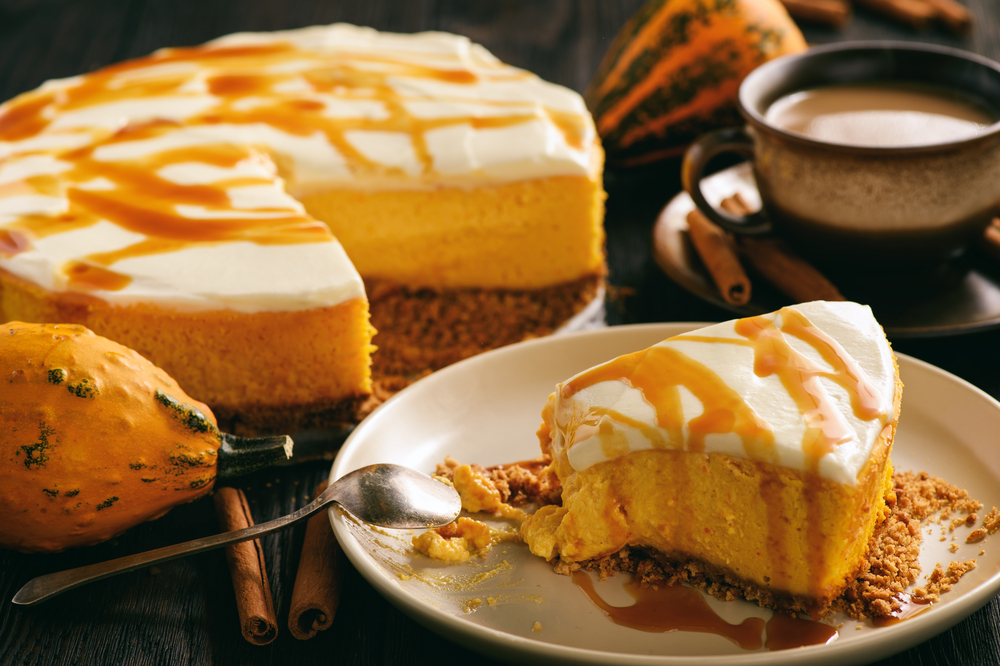 9. Conmole
Conmole is a unique and cozy restaurant located in the heart of downtown Belmont in Charlottesville. It's menu focuses on Oaxaca- Mexican cuisine and is THE place that has options for everyone. Yes this includes our vegetarian, vegan and gluten free friends!
Food lovers rejoice of this iconic cuisine here. From traditional Tamales, to Mole Guajilla and the option of beers and wines on site, locals and visitors love to eat here. Don't believe us? They even have to limit take out orders because they are win such high demand! And you can't have take out on Fridays and Saturdays!
The team at Conmole truly represents Mexican cuisine. their ingredients are exotic and flavorful. Enjoy new sensations and combinations of spices, chocolate, mole and even grasshoppers! Just know there isn't kids menu: but that's okay, this is one of the best restaurants in Charlottesville.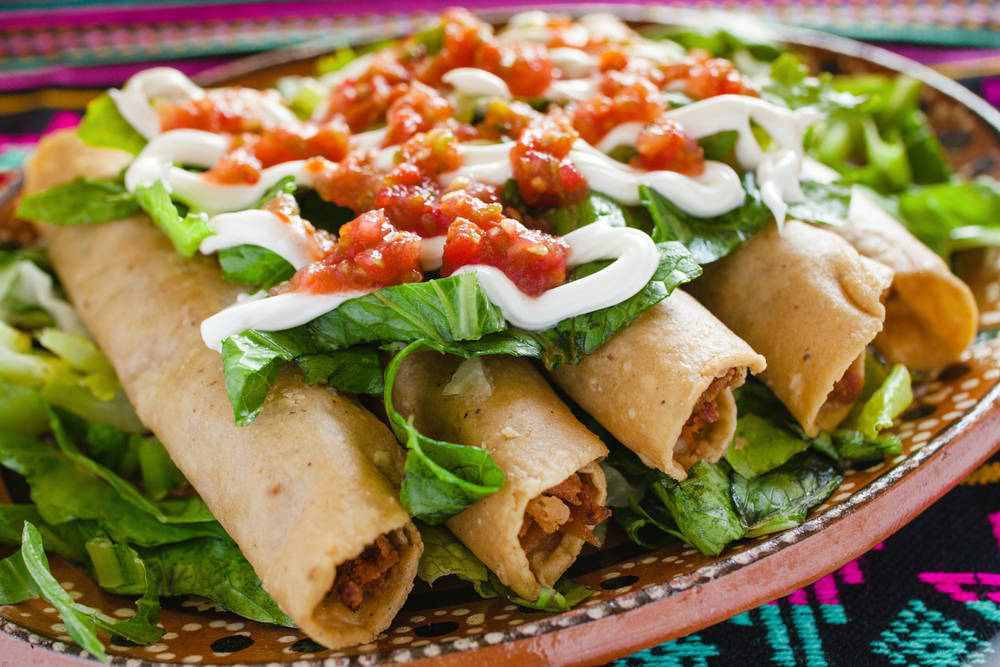 10. The Virginian
Open since 1923, and one of the oldest restaurants around, the Virginian is arguably one of the most historic and famous eateries in the city. It has some of the best burgers, sandwiches, signature crab cakes and famous mac and cheese!
The Virginian is open for lunch, dinner, and is also open late nights! They are open for 7 days a week. And while the space is small, this restaurant is packed with tradition. The interior is full of photos documenting the history of the restaurant and city.
The ambiance is so fun, but so is the food! Behind those rustic doors are mouthwatering starters like spinach and artichoke dip, pork BBQ nachos and more. The famous La Casa burger or the Signature crab cake sandwich also keeps people coming into one of the spots for the best dining in Charlottesville.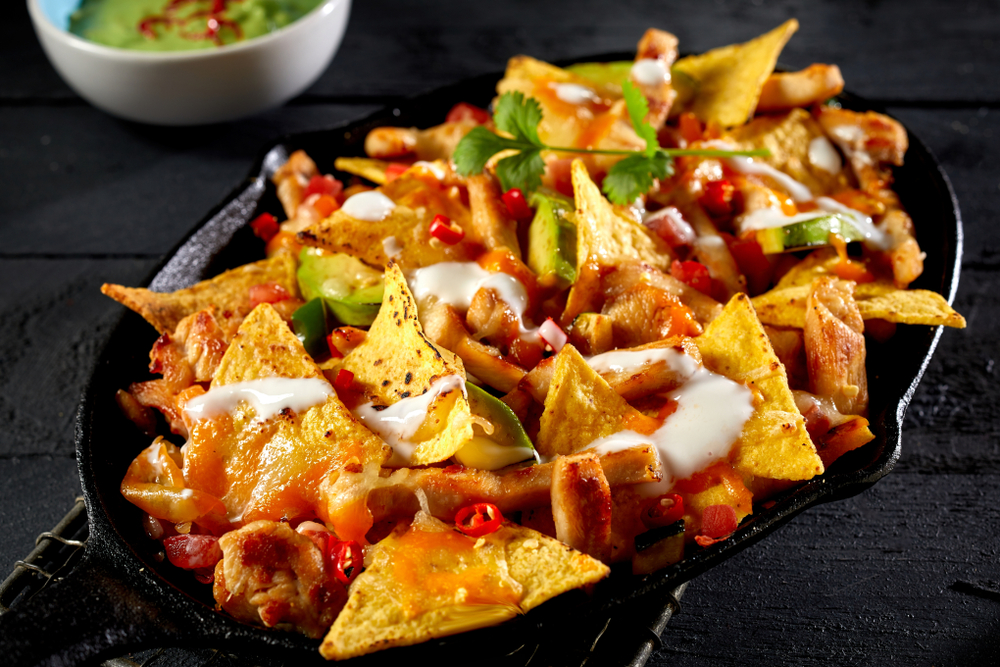 11. Lampo Neapolitan Pizzeria
Every city has to have a good pizza joint and when looking for the best pizza in Charlottesville, look no further than Lampo Neapolitan Pizzeria. Talk about stepping back into time and really enjoying the flavors of Italy in this joint!
Enjoy pane: the housemate bread and olive oil. Sneak a few marinated olives, or even enjoy the cavoletti di Bruxelles. But at the end of the day, don't miss the pizza. From classic marghertia to Abruzzo– which is perfect for meat loves– and everything in between, there are flavors you don't want to miss!
Lampo is open from Wednesday to Saturday from 5 pm- 12 am. So be aware of when you are ordering! Just remember too that there is no delivery– so you're going to have to go get that pizza yourself. But we promise it is worth it!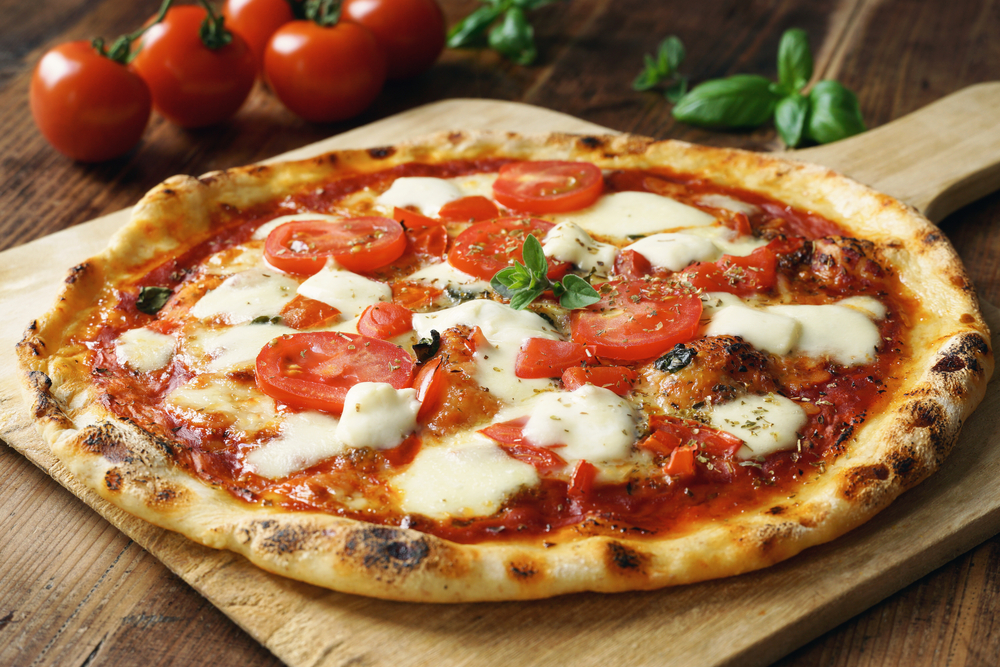 12. Blue Moon Diner
When considering what to eat in Charlottesville, we'd like to suggest checking out the best breakfast in Charlottesville at the Blue Moon Diner. This diner is overflowing with character and history. It was originally a waffle shop in the 50's, but since has developed into a fantastic diner.
They are closed on Tuesdays, but they are busy every other day of the week. From 8 am until 3 pm or 3:30 pm (depending on the day), this diner is bustling with crowds. In fact, they highly recommend making a reservation so you make sure you get in during their open hours and/or don't have to wait long for a table!
Guests love to come and enjoy their classic ham, egg and cheese sandwiches, but they also enjoy the granola platter, pancake platter, heaves bluemoonos, and hogwaller hash. The pancakes and hash browns are a must!
13. Farm Bell Kitchen
Well now that we've talked about breakfast, we want to talk about the best brunch in Charlottesville too! This way you have options! Farm Bell Kitchen marries the elegance of the history of Charlottesville with Southern traditions.
With delicious food and exceptional service, staff here makes dining at Farm Bell an actual experience. People love the unique spin on Southern food here: the cajun breaktast sandwich is popular, as is the bayou panini. They also have vegetarian and vegan options, which is great for variety!
Don't be afraid to build a biscuit, or enjoy a "it takes two" when you can't decide what you want. Who wouldn't love half a sandwich or half a cup of soup?! It truly is a great place for brunch, and the Chesapeake crab soup is to die for.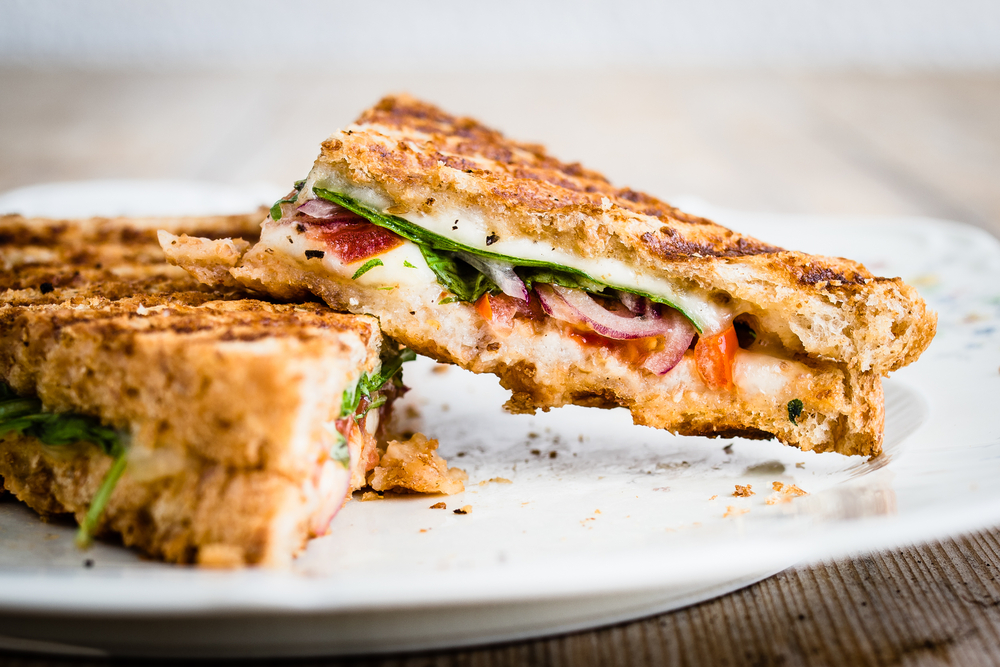 14. Citizen Burger Bar
Looking for the best lunch in Charlottesville? Of all of the good restaurants in Charlottesville, we have to put Citizen Burger Bar on the list. This place is the place to go for quick service and quality food. It is perfect for a fast lunch when you need it!
The local cuisine here is very American based, but they do offer vegetarian and vegan options which is great! And their fries are swoon worthy! You'll see why this place has been voted the "best burger in Charlottesville." The grass finished beef, local puns, cheese and veggies are food that is farmed and created for enjoyment.
Kick back with a tasty burger and a beer. They call this one of "life's essential liberties" here at Citizen bar. Make a custom burger, or try something else! The fry bowls are also popular, as is their chicken sandwiches and grilled cheese! Make sure to try this, as it is one the places to eat in Charlottesville!
15. The Petit Pois
Looking for French technique in Virginia? Look no further than the Petit Pois! This restaurant is known as the "little Green Bistro." With local farmers, growers, artisans and vintners bringing in the ingredients of this restaurant, you'll always have fresh food.
We already love sustainable restaurants, but The Petit Pois truly is making the world a better place. By encouraging a community that will make the industry sustainable, the staff here is dedicated to quality, quantity and experience.
Enjoy lunch or dinner here. Lunch is open from 11:30-3:30, and dinner is from 5:00-9:00. Enjoy some French Onion soup, or a nice lobster bisque. Or if you want something more filing, try the vegetarian gnocchi with carrot sauce, pease and roasted mushrooms. And make sure to try out the classic beignets!! Talk about one of the best Charlottesville restaurants.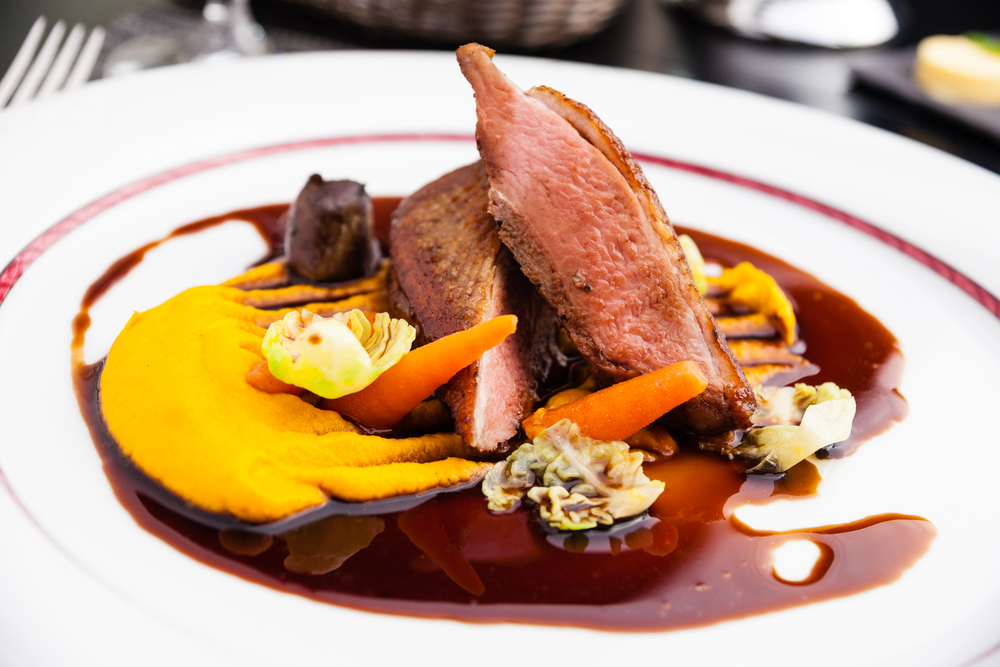 And there you have it folks! Some of best restaurants in Charlottesville. So whether you are going out for pizza, Mexican, Chinese food, or just looking to enjoy breakfast, lunch or dinner, there are endless options. Your tastebuds will be happy! Eat up!