While planning out any trip, it's especially important to plan where you will eat, which is why it's important that you find the best places for breakfast in Memphis, Tennessee, before you take off!
Memphis is known for being the birthplace of Rock-n-Roll, housing the ever-famous Graceland, and being a great place to find comforting southern cooking! Maybe you're going to have an epic 2 days in Memphis, or maybe you're working your way through the best water parks in Tennessee, either way, you're going to need to find the best places in Memphis for breakfast to kick-start your day!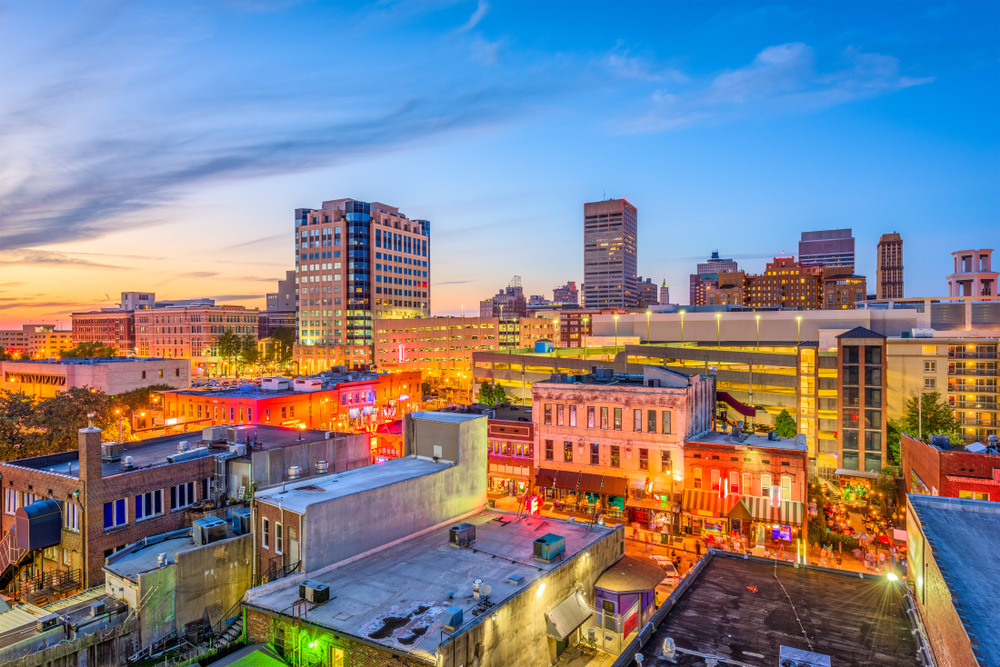 12 Best Places For Breakfast In Memphis TN You Must Try
Eggxactly
Eggxactly is one of the best breakfast spots in Memphis thanks to the owners that have shaped this place with their over 30 years of experience!
This Memphis breakfast place is known for having a full breakfast menu, an old school deli bar, and a full service lunch! So rest easy knowing that when you come here, you have plenty of choices for anything you might be craving!
The best part is that this restaurant becomes one of the best places for brunch in Memphis every Sunday!
Their menu of course has the classics like Banana's Foster, Pancake Breakfast, the popular Chicken and Waffles, and even a spin on that with Fish and Waffles for the adventurous! But where it really gets exciting is the breakfast platter offers.
The most popular breakfast platter is The Mansion Platter! You'll get to enjoy two eggs, hash or grits, bacon, sausage, and even get the choice between pork or turkey! There's enough on that to keep you energized during your exploration through Memphis!
We know you'll love this breakfast spot!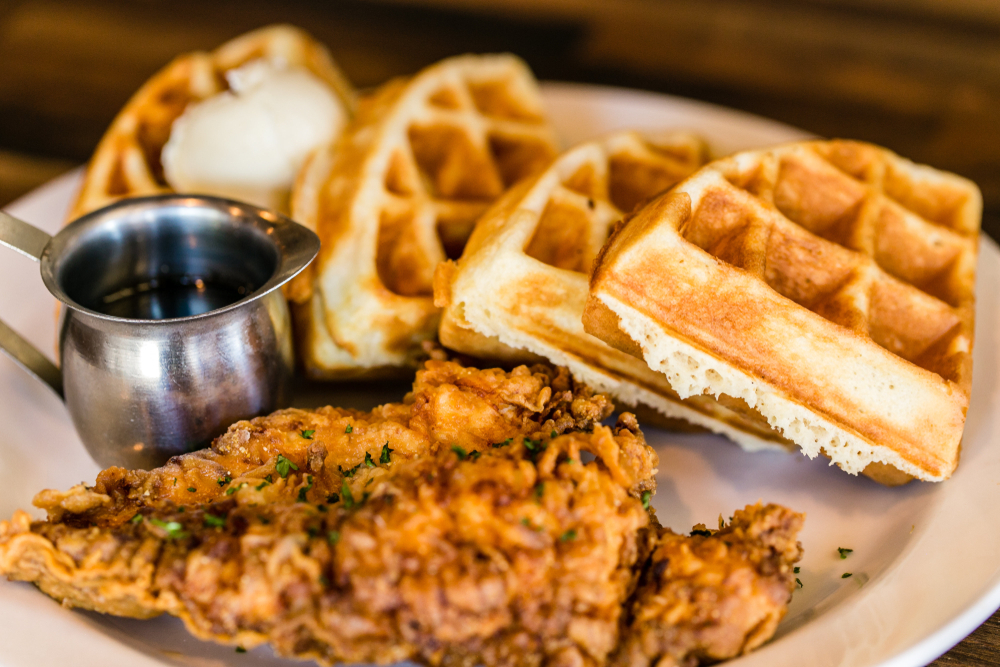 Sunrise Memphis
This Memphis breakfast place has been known for being the "best breakfast in Memphis" since 2017!
This diner crafts breakfast classics that will have you coming back for breakfast every day you're around! Their menu is served all day, except for the one day a week on Monday when they are closed! Keep this in mind if you are traveling here during the week!
Sunrise Memphis offers a breakfast or lunch menu, so you know that you'll have plenty to choose from no matter what time of the morning you show up!
If you're looking for a great start to breakfast, you must check out their Breakfast Sammies! One of their most popular breakfast sandwiches is The Dirty South, which is pimento cheese, a fried green tomato, and their special Sunrise Sauce! This sandwich alone is one of the reasons that Sunrise Memphis is one of the best breakfast places in Memphis!
They also have a chicken breakfast sandwich called The Rooster, which is another popular choice in our book!
Their lunch menu is broken into Sandwiches or Salads, which are both classic diner meals! You can't come to Tennessee and not try out their Memphis Hot Chicken Sandwich or their Southwestern Salad!
There are endless reasons why we know you'll love this Memphis breakfast spot!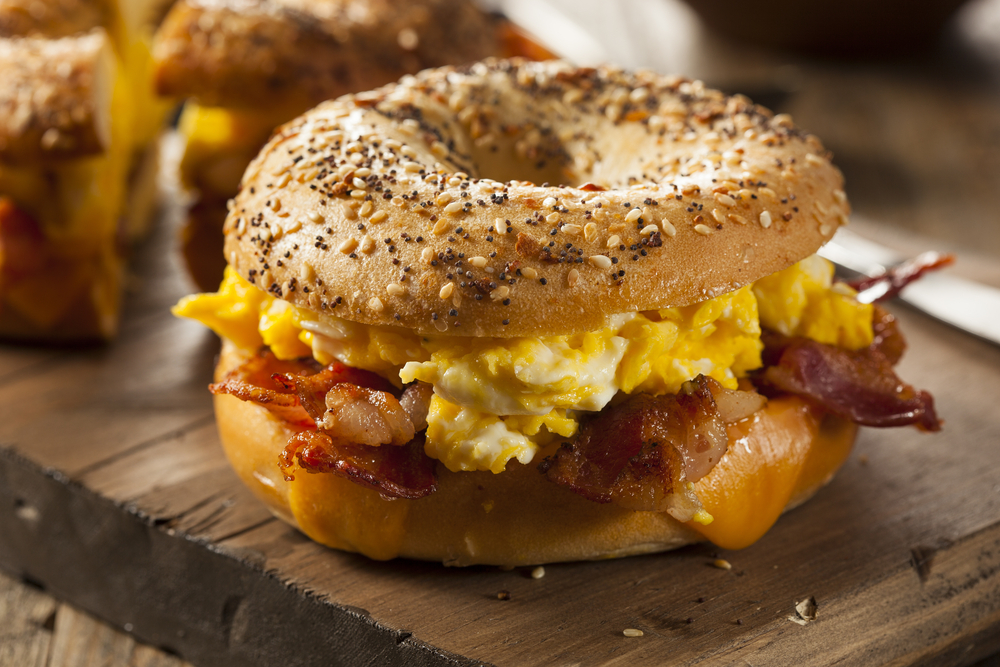 Bedrock Eats & Sweets
Bedrock Eats & Sweets is one of the best breakfast places in Memphis, but what's more incredible is that they are also one of the best vegan breakfast in Memphis!
This Memphis breakfast restaurants goal was to find a sustainable and healthy way to eat the foods that bring breakfast to life and also make it tasty! While they have healthy options for all kinds, their vegan options are what brings us here!
The Griddle Potatoes are a popular choice for everyone, but where the popularity really comes from is the Vegan Macro Bowl! This bowl has Just Egg, potatoes, spinach, BBQ sauce, and smokey baked black beans! This bowl will definitely be a perfect start to your morning, and will keep you full all the way until lunch!
They also have perfect Vegan Breakfast Tacos or even Vegan Waffles! You can't go wrong with vegan waffles in any form!
Bedrock Eats & Sweets is the perfect vegan breakfast spot in Memphis we know that you'll enjoy!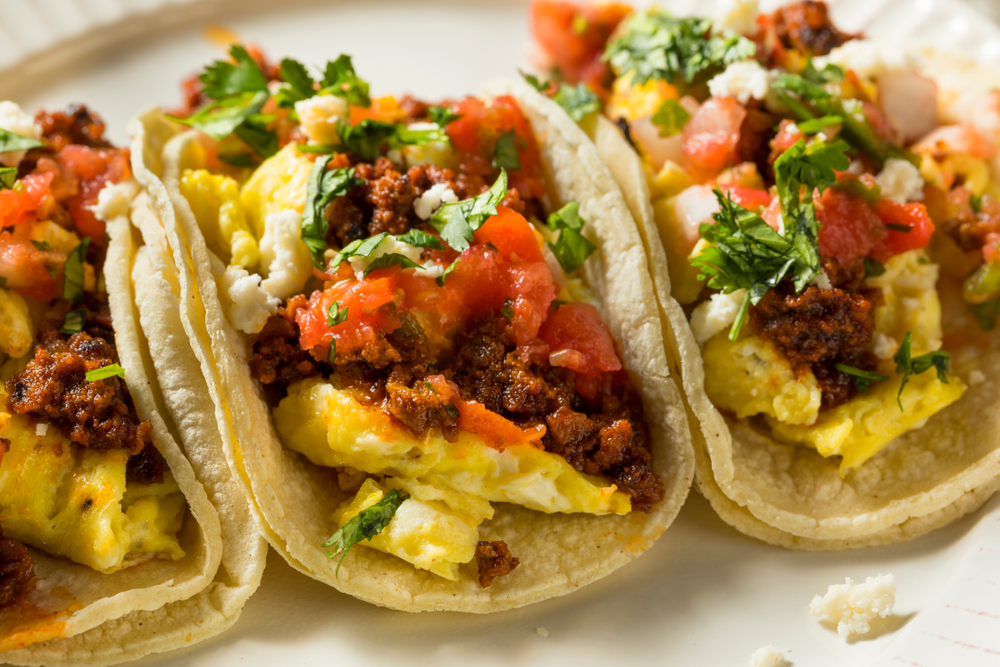 Cafe Electric
Cafe Electric is one of the best places for breakfast in Memphis TN because they not only have a great breakfast, they have great coffee and source from local vendors to keep everything straight from Tennessee!
Since 2008, this Memphis restaurant has been serving the best coffee you can find in Memphis! Their coffee pairs perfectly with their Sunny Tater Hash! This breakfast platter comes with fried russet potato hash with bell peppers and onions, topped with bacon, jalapeños, white cheddar, and a sunny side up egg! You can also get this option vegan or vegetarian!
If you're more of a breakfast-from-the-griddle person, they also have great choices for you! You can start with Pookie's Pancakes, Homemade Waffle, or Brioche French Toast! For the adventurous, you can get the Stuffed French Toast and fill it with Nutella and bananas or strawberries!
This is Memphis breakfast spot also has omelettes, scrambles, and house-made biscuits! You can't go wrong with anything on this menu!
Make sure you make time to stop by this Memphis favorite during your stay!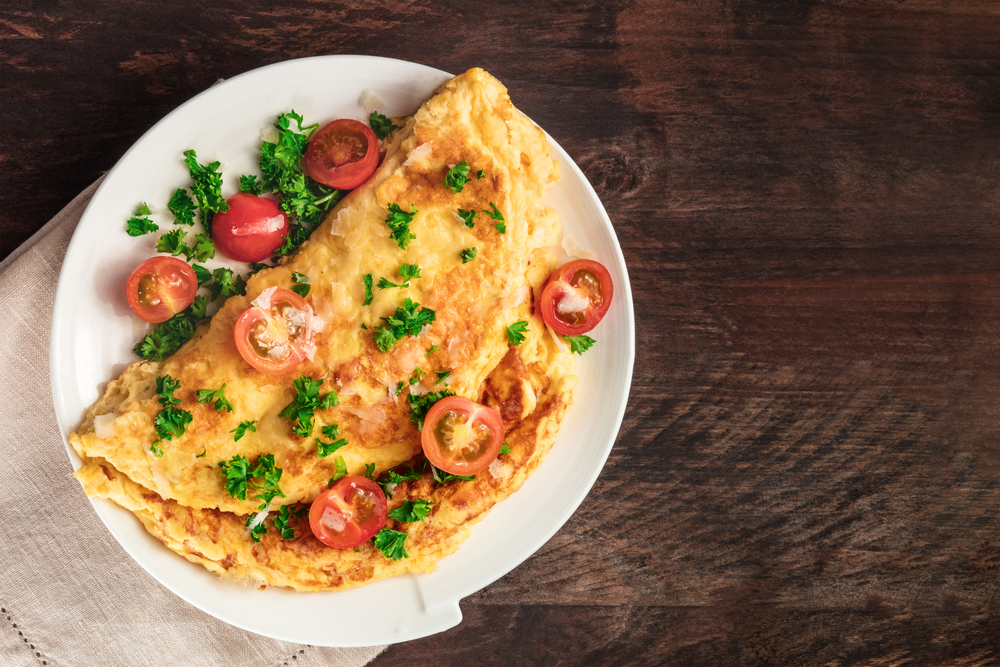 Brother Juniper's
This is one of the Memphis breakfast restaurants that has been a hidden gem for years, since around the 1960's actually!
What started as a coffee house turned into one of the places for breakfast in Memphis and quickly became known for their homemade bread!
There are three breakfast items that Brother Juniper's is known for and those are the San Diego Open Face Omelette, Garden and Lamb Omelette, and the Cinnamon Roll Pancakes! The San Diego Open Face Omelette is our favorite because it comes with a bed of sour cream and home fries, topped with sautéed portobellos, tomatoes green onions, with bacon, feta and cheddar cheese!
Brother Juniper's also has numerous potato dishes, tons of omelettes to choose from, breakfast burritos and gyros, and even cereal!
But you can't have a full breakfast without enjoying a nice coffee, especially when coffee is how Brother Juniper's started!
You can't leave without trying a Juniper Latte on your way out! We know you'll love it!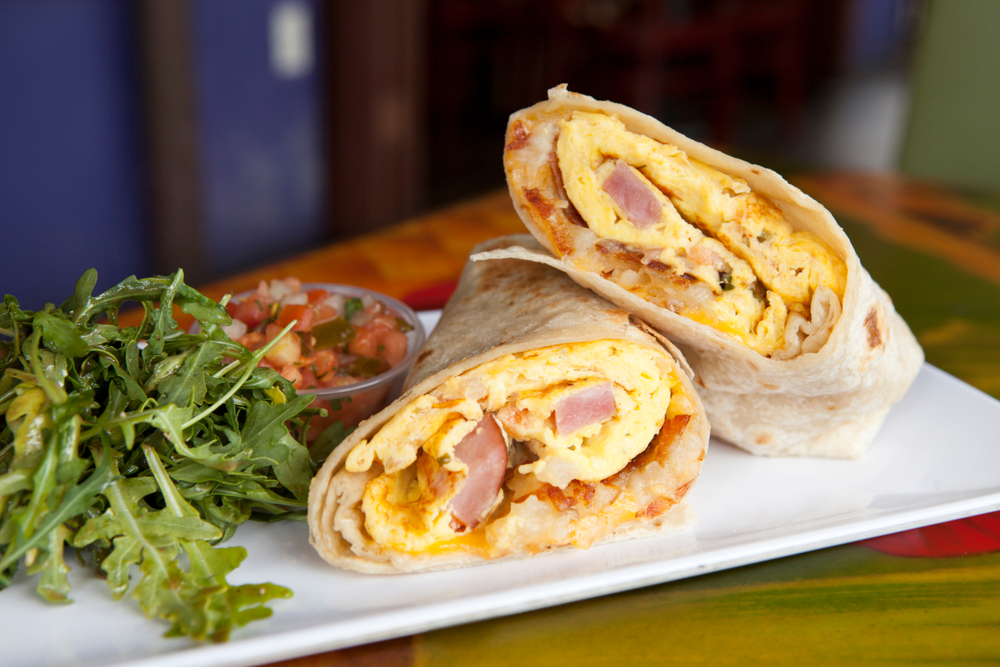 Bryant's Breakfast
Since 1968, Bryant's Breakfast has been known for the best strawberry banana pancakes in Memphis!
This family-owned Memphis breakfast spot has spent years perfecting their breakfast menu. While it remains with a relatively limited selection of deliciousness, that doesn't stop people from running here first thing in the morning for breakfast!
You can grab a fresh homemade cinnamon roll, cinnamon roll French toast, a country ham biscuit, or a bacon biscuit. But where the popularity really comes from is the Strawberry Banana Pancakes!
Bryant's breakfast is closed on Monday and Tuesdays so make sure that you plan ahead during your trip so that you don't miss out on this perfect Memphis breakfast! They are also open first thing in the morning! You can stop in for breakfast bright and early at 5AM, so you don't have to worry about waiting to start your day after a late breakfast!
You won't regret coming to try this breakfast in Memphis!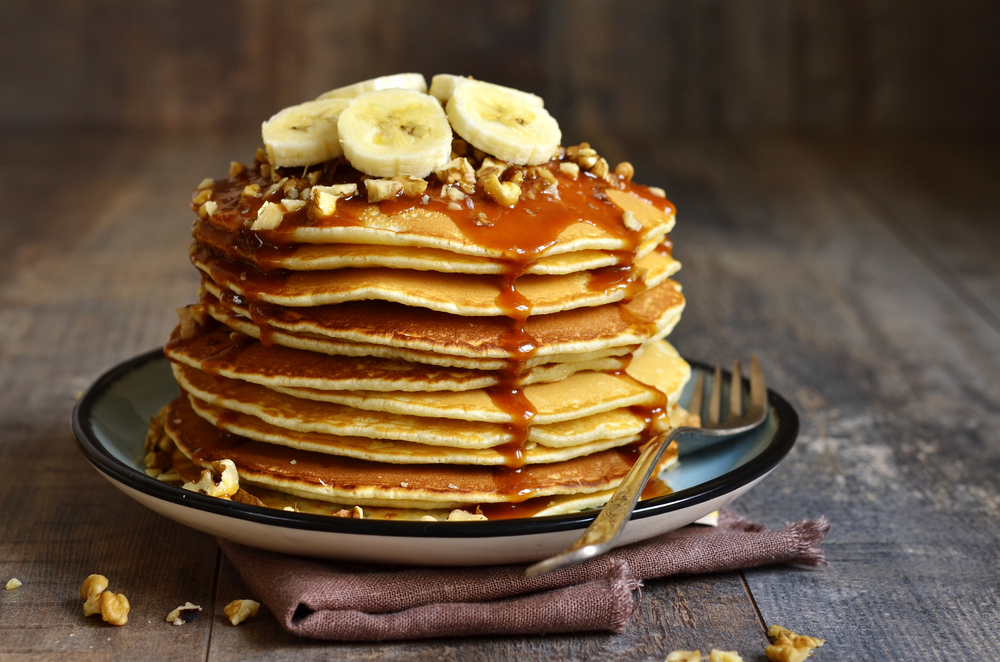 Arcade Restaurant
The Arcade Restaurant is not only one of the best places for breakfast in Memphis TN, but it is also the oldest restaurant, too!
This restaurant started in 1919, so the amount of history that comes with enjoying a breakfast here is never-ending! Their menu has pizza, sandwiches, awesome drinks, and the best part.. breakfast!
Of course, they have the classics like pancakes and French toast, but their most popular dish is the Eggs Redneck! This plate has sausage, chicken, or bacon with biscuit soaked in gravy with eggs and hash browns! That alone is reason enough to put this Memphis breakfast place at the top of your list when you come visit!
If you want something a little different, you should try the Sweet Potato Pancakes! Along with that, they also have the favored Mimosa, which is everyones favorite breakfast pairing! But it doesn't stop there!
Arcade Restaurant also has a full bar and spiked milkshakes! We know this is one location you will enjoy!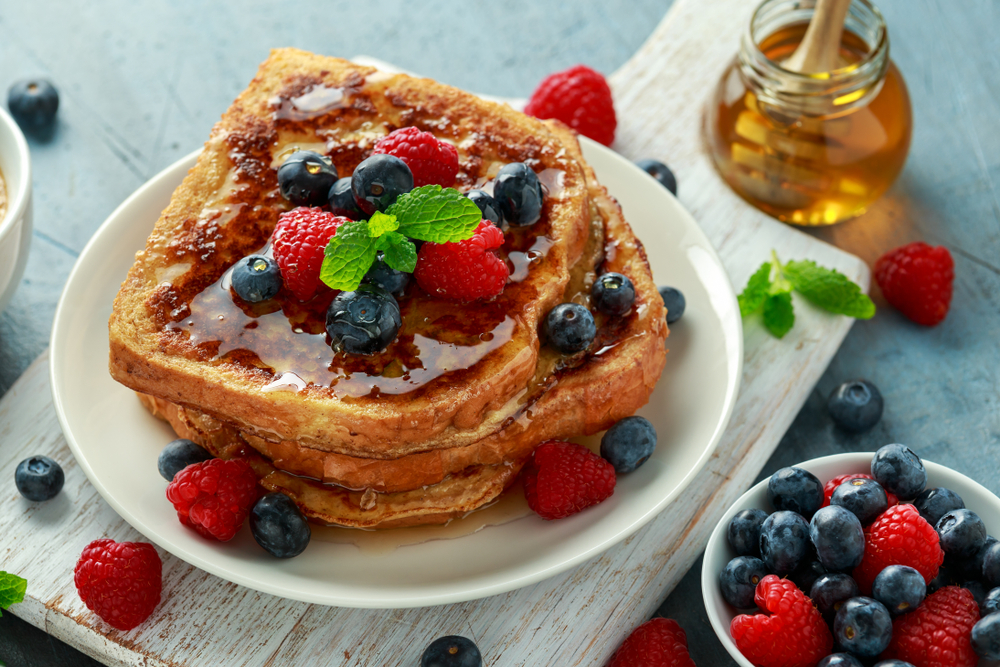 Another Broken Egg Cafe
Another Broken Egg Cafe is the best place to find a gluten-free breakfast in Memphis!
Their gluten free menu is extensive and offers a ton of options, so you won't have to worry about not being able to find something you might be craving!
One of the most popular and filling items on this Memphis restaurants gluten free menu is their Bourbon Street Gluten-Friendly Pancakes! These pancakes come with two eggs served any style, as well as a protein of your choice! This meal will have you energized all the way until lunch!
They also have a number of omelette choices like the Veggie Delight or the Hey Lucy Omelette! And of course you can't go wrong by getting a Sunrise Spinach Scrambler!
Another Broken Egg Cafe also has awesome spiked coffee selections! You can get a pumpkin-spiced spiked cold brew, an Irish cream, a vanilla spiked cold brew, and more while dining at this Memphis breakfast oasis!
We know this breakfast spot will hit every breakfast craving!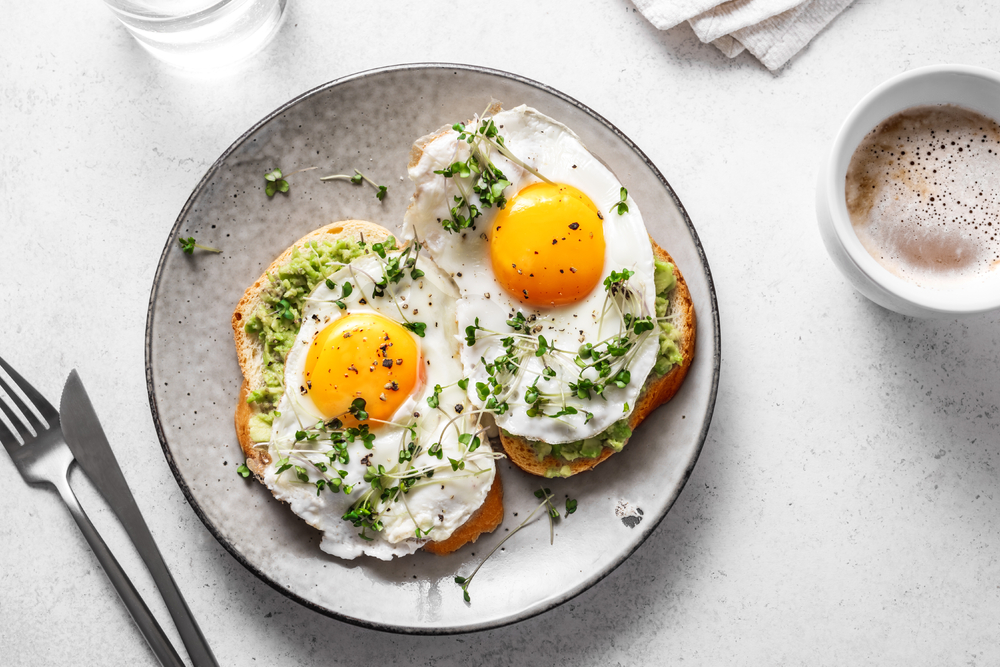 Sugar Grits
Sugar Grits is one of the best places for breakfast in Memphis because of the southern comfort feel this breakfast will give you after one bite!
This Memphis breakfast place will shower you with that comfort food feel starting with the grits! This restaurant has their own Signature Grit Bowls that will get you started first thing in the morning. One of the most popular is the Charleston Cheddar Grits! This bowl comes with cheddar cheese stone ground yellow grits blackened shrimp, and chicken andouille sausage! That's a loaded breakfast already!
Sugar Grits also offers the classics like their Fluffy Egg Omelets! We recommend that you try The Whole Farm! This omelet comes with ham, spinach, tomato, onion, cheddar, and fried potatoes.
You can also order pancakes, French toast, cinnamon rolls or waffles at this Memphis TN breakfast spot. No matter what you order, you will be full!
If you aren't much of an early riser, fear not! Sugar Grits is also open for brunch or lunch!
Staks! Pancake Kitchen
This is one of the best places for breakfast in Memphis and the place to find the best Memphis brunch!
Staks! Pancake Kitchen is located in East Memphis and strives to use homemade batters, fresh ingredients, and locally sourced food for all of their guests!
While you can get a classic breakfast nearly anywhere in Tennessee, this is one of the breakfast places in Memphis where you will feel the love put into their food at every bite!
This Memphis spot offers a Stak! of the month, a coffee of the month, and a cocktail of the month! They craft a new fun pancake stack, a fun coffee brew, and a spiked drink special for the month that tends to be popular among their regulars and tourists alike!
One thing you must try when you make your way to this breakfast spot in Memphis is the Pancake Beignets! These are homemade pancake batter, deep fried and filled with sweetened cream cheese! You can't go wrong having these sweets for breakfast!
There are currently three locations in Tennessee, so if you are just making your way out of Memphis, rest easy knowing there are still more chances to check out this place!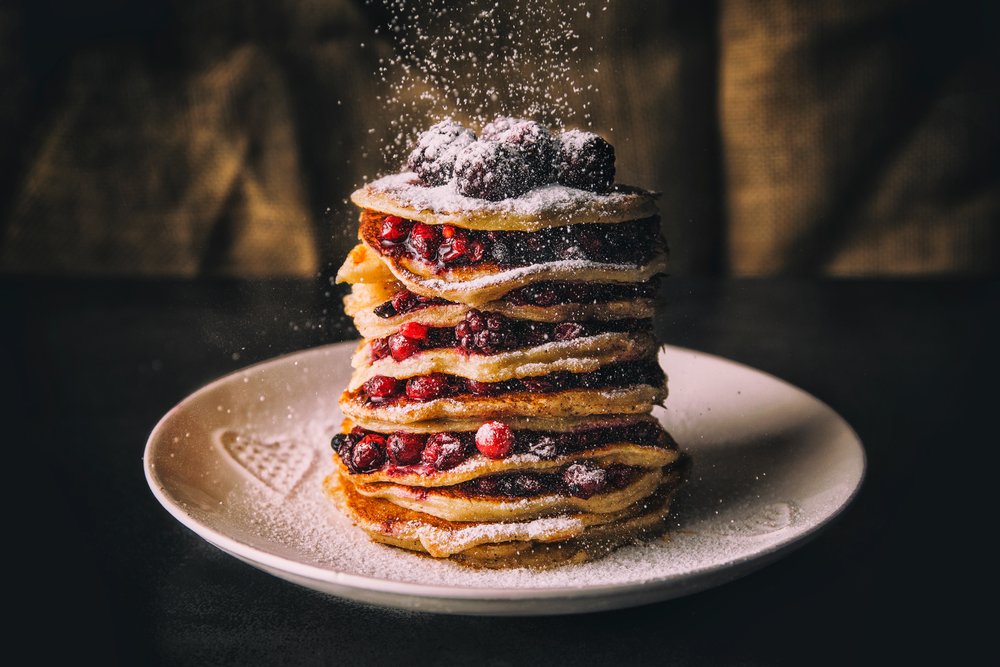 Big Bad Breakfast
This is one of the Memphis breakfast restaurants you must try before heading out of Tennessee!
Big Bad Breakfast is a great place for not only family breakfast outings, before school meetings, but also for business meetings or just plain your regular breakfast hot spot!
They offer the best breakfast cocktails like Mimosas and Bloody Marys from scratch! Of course that's one way to start off your breakfast in the morning with a slam!
But where the magic really starts is the breakfast biscuits! You can't come to this breakfast spot in Memphis without trying out the "Cathead" Chicken Biscuit! You'll get a crispy fried chicken with cheddar cheese and sausage gravy on a biscuit! A perfectly filling meal to start your day off right!
If you're looking for brunch in Memphis, Big Bad Breakfast can be your go-to spot as well! And you can select between breakfast or lunch items during this time, and trust us when we say breakfast for lunch is always a win!
We know this is one of the best places for breakfast in Memphis!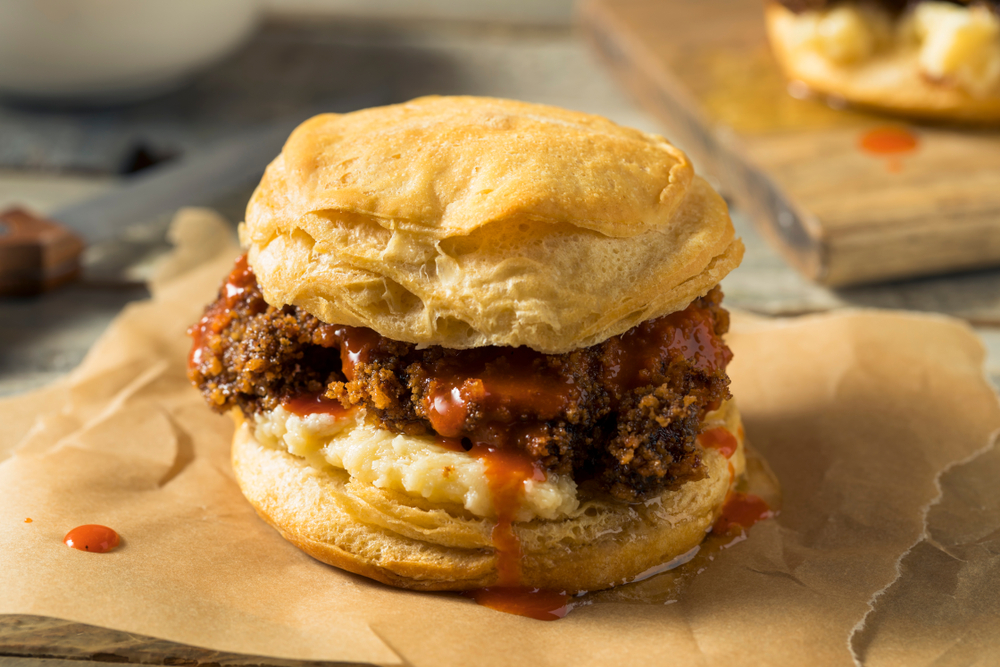 By The Brewery
This family-owned breakfast place in Memphis TN is the most humble and down to earth breakfast you'll find during your stay!
Open for breakfast and lunch, By The Brewery specializes in their biscuits! If you love biscuits, you have to try the Tennessee Street Biscuit! This adventurous start to your day comes with a crispy fried boneless chicken breast, homemade pickles, and Sriracha honey! If the homemade biscuits weren't enticing enough, the homemade pickles will be!
You can also choose to get your biscuit in a bowl instead and it will come open faced with 2 eggs!
The sides option for breakfast is also reason to be excited! Besides the fan favored bacon, you can also get Smoked Gouda Grits, or "smashed browns" which is their special play on the traditional hash browns!
They also have excellent coffee options to get your day moving! The most popular being their delicious cold brew!
We know this will end up being your favorite during your stay in Memphis!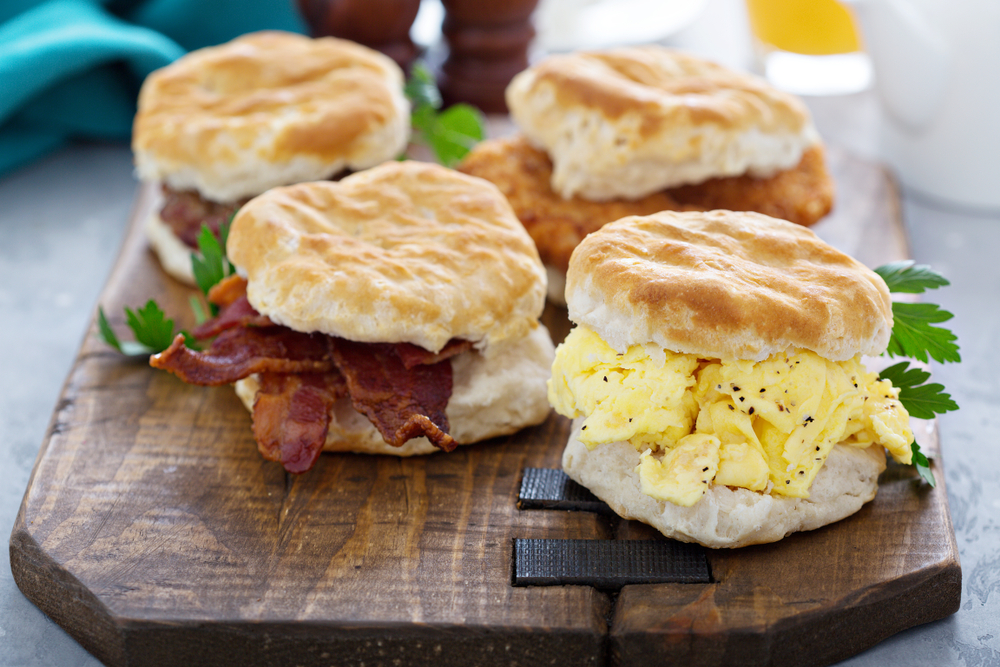 With breakfast being the most important meal of the day it's important to have options!
We know that no matter if you are the classic breakfast eater, the brunch fanatic, or even a lunch for breakfast or breakfast for lunch kind of person, you'll love everything each of these restaurants has to offer!
Make sure to plan ahead so you can enjoy as many as possible during your trip!