Are you looking for all the best restaurants in Lexington, Kentucky? Well, you have come to the right place because here you find the answers to all of your questions about where to eat in Lexington. There are so many things to do in Lexington that you are going to want to fill up before your big day of adventure. If you are in town to check out the Kentucky Bourbon Trail you are going to make sure you know what to eat in Lexington along your route.
You find all types of restaurants in Lexington and new ones are popping up all the time. No foodie will go hungry while visiting the horse capital of the world. Here you will find all of your favorite cuisines including Italian, Southern American, Steakhouses, Louisiana Cajun, and so much more. If you are a late-night eater there are a few restaurants in Lexington that stay open until 3 am so you will never go hungry. There is sure to be something for everyone to try while dining in Lexington, KY!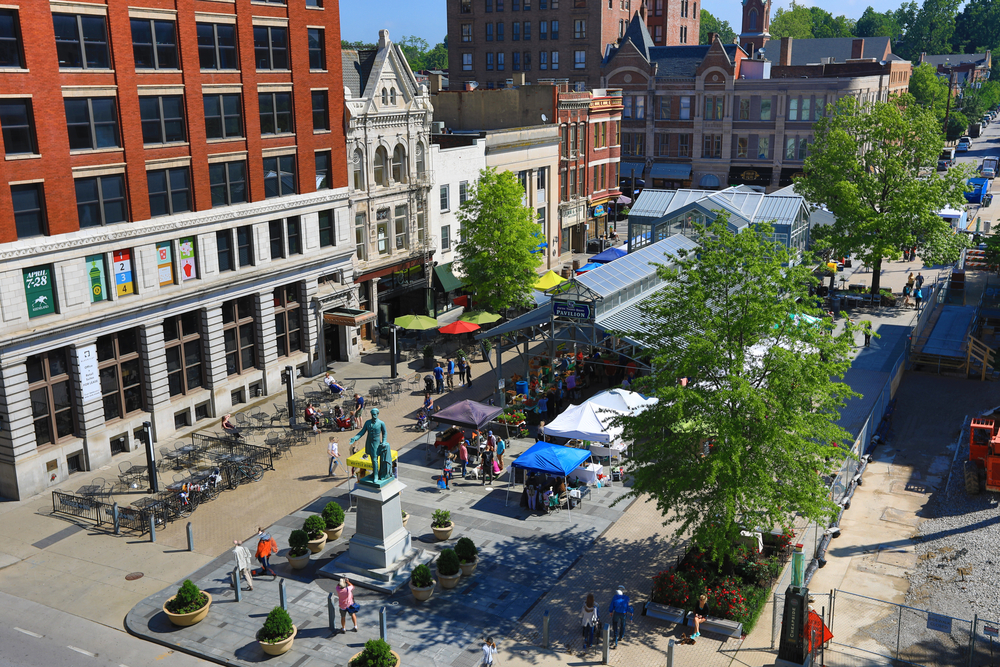 The 15 Best Restaurants in Lexington KY You Must Try
Sir Pizza KY in Lexington
Sir Pizza in Lexington is the oldest local chain around and they have been around since 1963. Here you will find the best pizza in Lexington, plus they are serving up chicken wings, pasta, subs, salads, and wraps. Making it so easy for everyone in the whole family to find something that they will love. With 4 local restaurants in Lexington scattered about it will be so easy for you to find one close to your accommodation.
They stay open every day of the year and offer eat-in, take-out, and delivery. Sir Pizza even has you covered on your late-night munchies because they are open until 3 am every day. So after you enjoy your night out on the town or when finish up your recently purchased bourbon from the local distilleries you can call them up and they will send you a delicious pizza right to your door.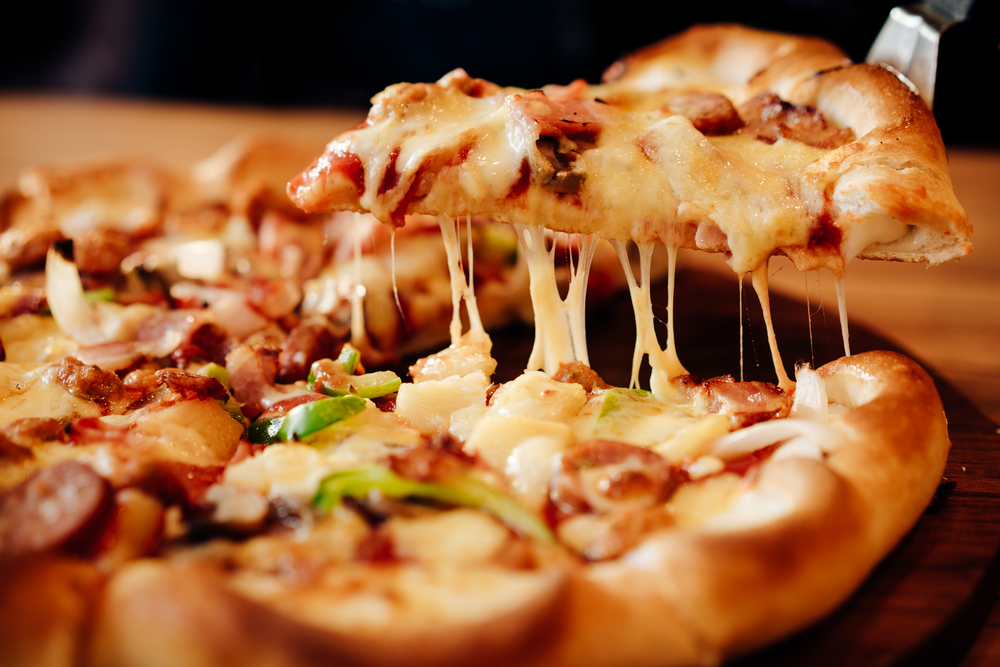 Bella Note
Bella Note's inspiration pulls from a small Italian trattoria. Here your family and friends can gather and enjoy a delicious meal together. They have been open and serving up the best Lexington food since 1996. Enjoy their signature pasta menu, with gluten-free options, including everything from seafood linguine to manicotti.
Their all-natural beef and pork come from a local Kentucky Stone Cross Farms. And they grill it perfectly on the wood fire grill. If you are in the mood for seafood Bella Note is one of the most popular restaurants in Lexington, KY for their freshly caught fish. You will not want to miss out on enjoying a lovely family meal at one of the best restaurants in Lexington, KY.
Malones
Malone's is a family favorite and if you are craving a prime steak, fresh seafood, or a freshly made dessert then this is the place for you. At Malone's, they always have premium cuts of steak for you to choose from and an amazing surf and surf option to pair your steak up with freshly caught seafood. If you are in the mood for fresh sushi they also have you covered at Malone's.
And they kept the vegetarians and vegans in mind throughout the menu as well. You can enjoy the best lunch in Lexington at Malone. They open early every day of the week starting at 11 am every day and stay open until 10 pm. Be sure to save room for their freshly made desserts that change with the season. You make a reservation online or by the phone here and it is recommended to do so on the weekends.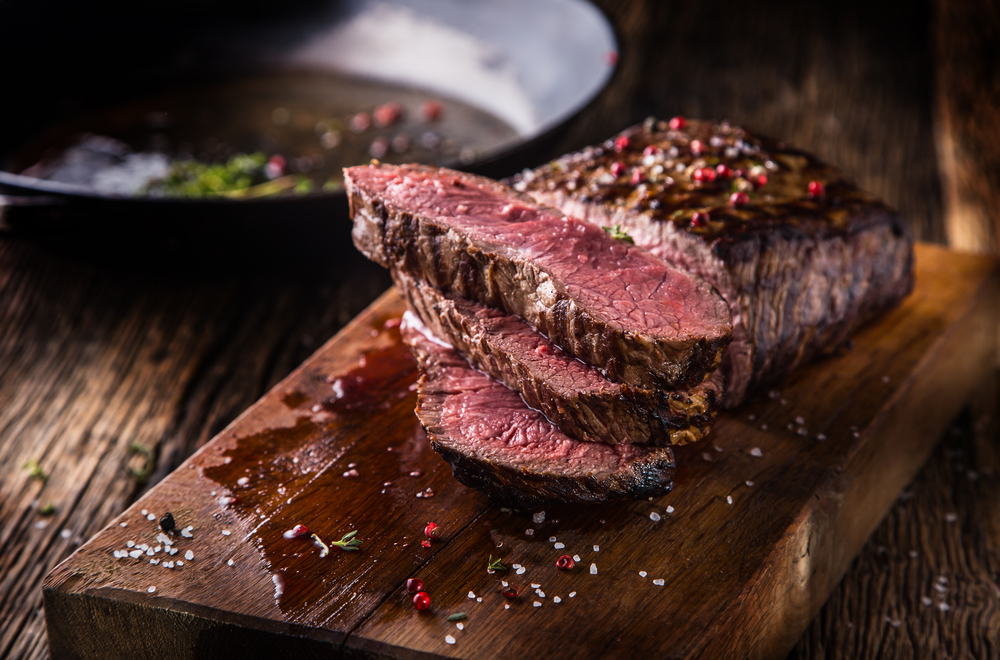 Storming Crab
If you want to enjoy Lousiana cajun seafood in Lexington, KY then the Storming Crab is where you should go. At The Storming Crab, you will need to bib up before you dig into your seasoned plate full of crab legs, crabs, shrimp, oysters, corn, potatoes, and so many more options. They are open every day of the week for lunch and have the best dinner in Lexington.
You will have the best time at The Storming Crab with the whole family. Don't worry about making a reservation because they are first come first serve. You will leave so full and happy and maybe a bit messy after eating at one of the best restaurants in Lexington, KY.
Donatos Restaurant
Enjoy yummy fresh-made pizza in Lexington at Donatos. They always use the freshest ingredients in all of the dishes that they make. You can eat in at Donatos, get takeaway, or order delivery. If you are looking for what to eat in Lexington at Donatos they have it all. Here you will be able to order so many different types of pizza or you could always build your own. Order a yummy sub, sandwich, or wings for a filling lunch.
If you are looking for a light meal they do have special salads on the menu. And do not forget about dessert they have a whole dessert menu with party trays and fresh cookies. They also have a special menu where you can order family-size meals or a mix and match type of deals so you can save yourself a few bucks.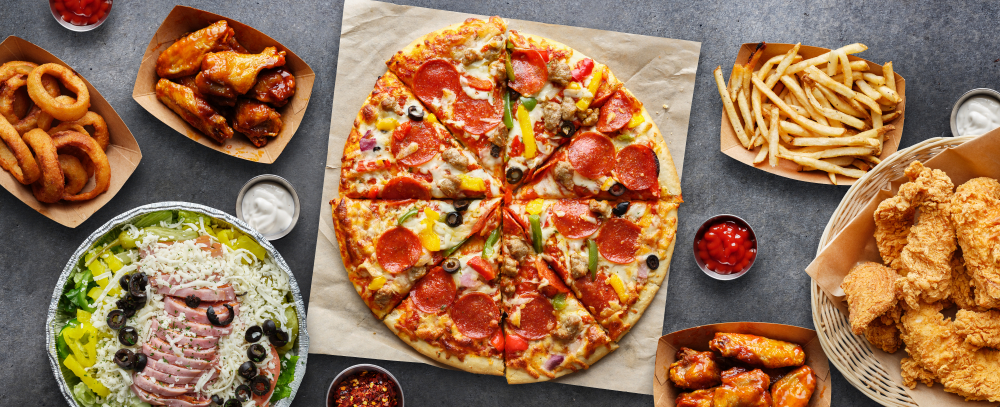 Athenian Grill
The Athenian Grill was opened by a greek man who used to watch his mother and grandma cook over a fire in his small town near Athens, Greece. His love of food made him open a small food truck that lead to the brick-and-mortar. And the Athenian Grill has turned into one of the best restaurants in Lexington. Here you can enjoy all of your favorite greek dishes like spanakopitakia, gyros, and greek salads.
If you are looking to be a bit more adventurous they also have traditional dishes on the menu like grilled pork chops, moussaka, or try a lamb burger. They open every day at 10:30 am and stay open until 9:30 so you will have plenty of time to stop in and enjoy some of the best dining in Lexington, KY.
Josies Breakfast
Head to Josies for the best breakfast in Lexington where they make everything from scratch. Grab a table or sit at the horseshoe-shaped bar where they will make you feel right at home. Their best-seller menu consists of Josie's dad's omelet, chevy chase special, smokehouse burger, and their famous Reuben. Yes, they serve lunch all day too.
But they are known for their fluffy pancakes with endless toppings, waffles full of chocolate chips, and eggs benedicts. At Josie's, they also serve plenty of healthy and vegan dishes so everyone in the family can order exactly what they want.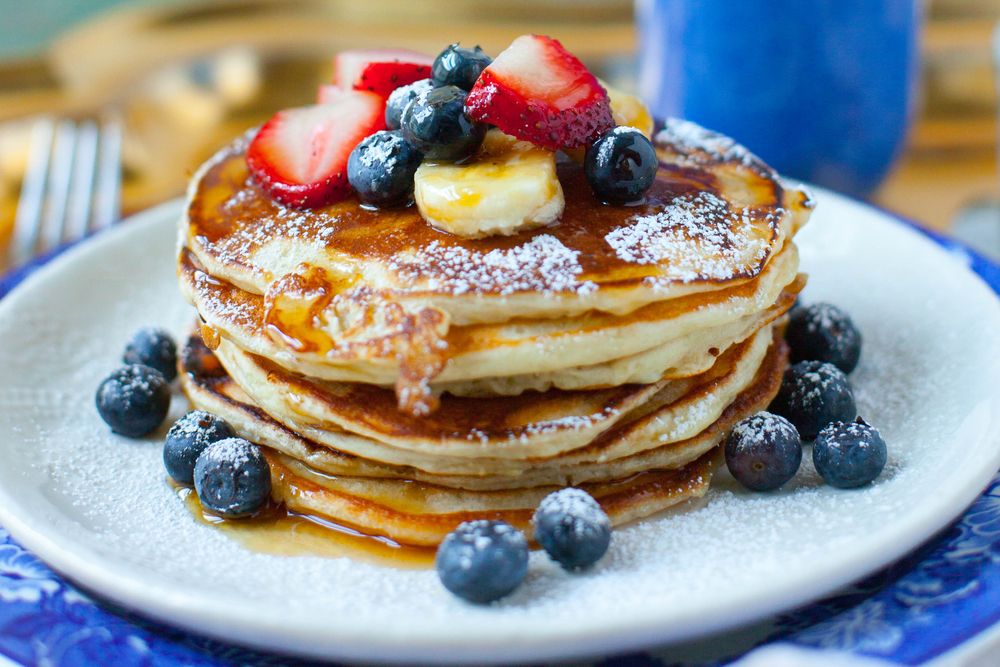 Carson's Food & Drink
At Carson's Food & Drink you will be happy to learn that they use local Kentucky proud protects and try to include as much local craft beer as they can. You can stop by on Friday, Saturday, and Sunday for the best brunch in Lexington. At brunch, you can order anything from prime rib and eggs to deep-fried cinnamon buns. Be sure to check out their brunch drink menu where you can order a fancy iced vanilla cold brew that is garnished with a freshly made cookie, yum!
They also have french toast with syrup made from the local bourbon and plenty of options for vegetarians. Carson's food and drink are open every day for lunch and dinner as well so you will have to stop by on your trip to enjoy some of the best Lexington food just like the locals do.
Coles 735 Main
At Coles 735 main you will find the best fine dining in Lexington. They are a staple of downtown and the building has been there since 1938. Coles took over in 2012 and has been serving up the best food in Lexington ever since. They specialize in local meats cured in-house, freshly picked veggies from their garden out back, and all the freshest seasonal ingredients from the local framers.
Even though they are known for serving fine dining in Lexington they have pork toastas, fried avocados, and other fun things on the appetizer menu. For supper, they are serving up delicious plates of duck confit, NY strip, impossible meatloaf and so much more. You should make yourself a reservation online to make sure you get a table at one of the best restaurants in Lexington, KY.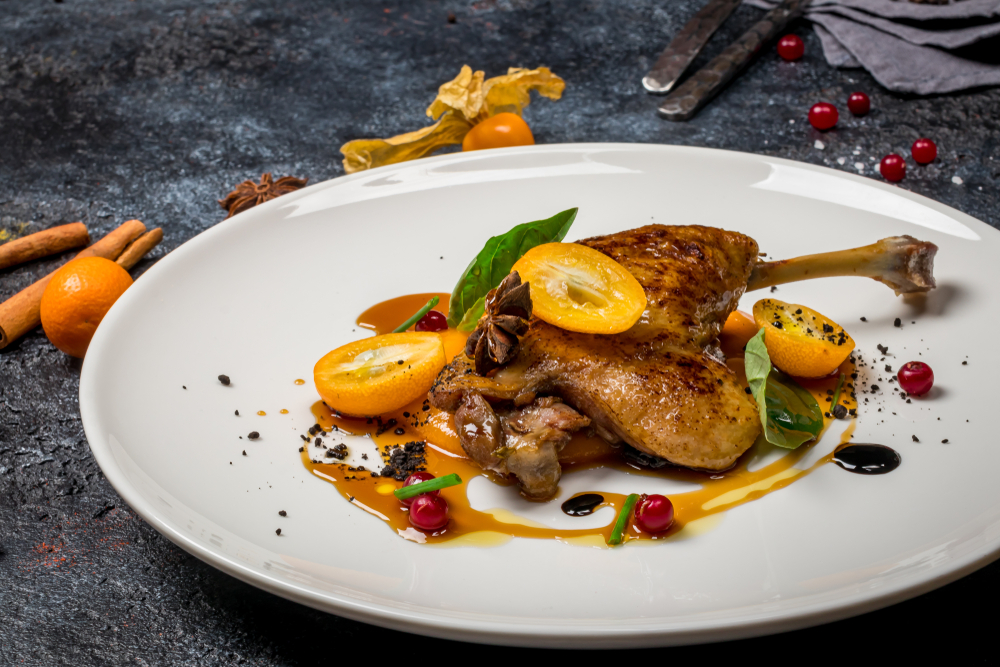 Corto Lima
Located in downtown Lexington, KY Corto Lima is serving up Latin-inspired cuisine with a fun twist. Their menu stays affordable and they are always coming with new dishes with vegan, vegetarian, and gluten-free diets in mind. Be sure to order the homemade artisanal corn tortillas they use the ancient process of nixtamalization to create them.
When you order chips and queso your chips are made fresh to order every time. So stop by for a small plate, a plate of tacos, or get yourself a main dish and fill up for the night. You are going to love their cozy atmosphere and creative food at Corto Lima.
OBC Kitchen
OBC, or Old Bourbon County, Kitchen is the perfect place for you to stop in after your trip along the Lexington bourbon trail. They are located inside of a century-old barn updated with rustic features but you will still like you are in your local pub. At the OBC you will find a rare collection of bourbon, craft beer, and an extensive wine list.
There is also plenty of different types of southern American dishes like shrimp and grits, short ribs, fried oysters, their take on surf and turf, and so much more. The OBC Kitchen has the best dinner in Lexington and they also are open early on the weekends for brunch.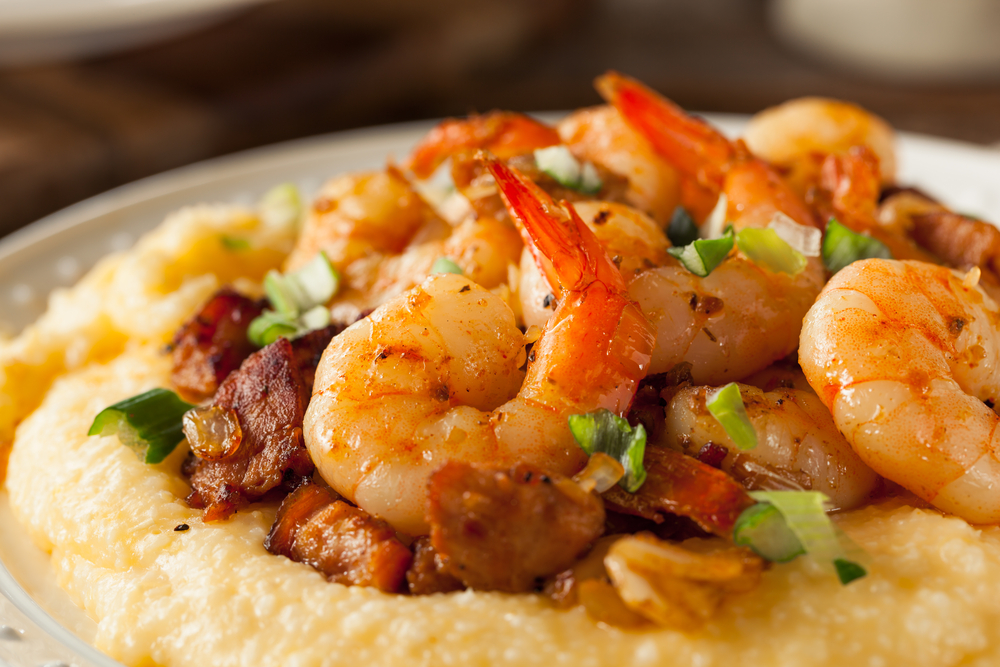 AZUR Restaurant and Patio
Azur Restaurant and Patio is in the center of the strip in Lexington but they have styled it so you feel like you are in the middle of Europe. They have big French doors that open onto the patio where you can hear live jazz, blues, pop, and even classical music on the weekends.
They serve all of your favorite southern food with fun dishes like lobster crepe and sushi is available after 4 pm every day. At Azur, they have plenty of vegetarian options and a huge wine list making it one of the best restaurants in Lexington for a fun date night out.
Distilled on Jefferson
You cannot have a list of popular restaurants in Lexington and not include Distilled on Jefferson. Here you will find so many dishes to please even the pickiest eaters. Try their heirloom tomato bruschetta or a farmers market gazpacho as a starter.
Then when you move on to your main dish you will be pleasantly surprised to find ahi tuna and black Angus prime strip, and so many more southern dishes on the menu. They do cook for the season so their menu is often changing. The Distilled on Jefferson always tries their best to serve you farm-to-fork fare using local Kentucky farmers.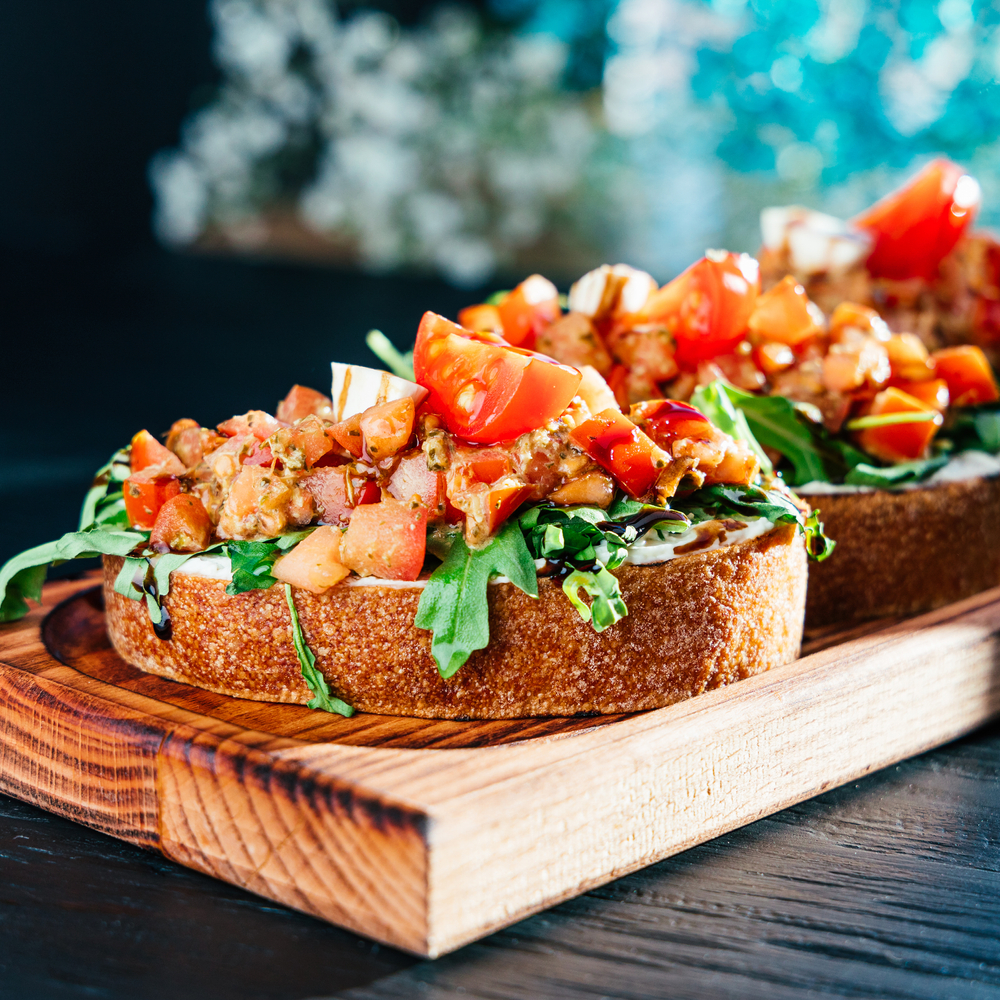 The Grove
The Grove is located inside one of Lexington KY's most historic buildings. It was built back in 1849 and used to be the local pharmacy. Since then it has changed into one of the coolest places to hang out. Here you will find a collection of the best restaurants in Lexington all in a collective space. They have coffee places, food trucks, a beautiful beer garden and so much more.
The locals call it a wonderful medley of everything you could ever want. Stop by Harvey's bar if you are looking for a cocktail, then swing by Fable and enjoy a charcuterie board, and then go relax in the beer garden and listen to a local band play. They also have food trucks that stop as well making this one of the best places to eat in Lexington.
ItalX Restaturant
At ItalX you can always expect fresh, quality, and homemade Italian food. When you arrive you will feel as if you stepped into a Mediterranean bistro. They specialize in made-from-scratch pasta like gnocchi, bolognese, and campenelle cacio e Pepe. There are also plenty of small antipasti plates to order and share with the table.
Enjoy a glass, or bottle, of Italian wine and relax at ItalX where they always try to make you feel like family. Dinner is served every day at 5 pm and on the weekends they open early for lunch and even have a special brunch menu. If you are craving homemade pasta then ItalX is definitely where to eat in Lexington.