While driving through Tennessee, you're definitely going to find yourself wondering what the 15 best restaurants in Memphis are! Don't worry, we've got you covered!
People from all over come to see the home of Elvis Presley and experience the "birthplace of Rock 'n' Roll." Memphis is one of the most vibrant places to go for music fans even beyond Rock 'n' Rolls, as it is also known for its Blues influence.
With all that music and sight-seeing, you're bound to work up an appetite! From bunch and dinner, all the way to BBQ, this list has all the places we think you'll love during your trip through Memphis, Tennessee.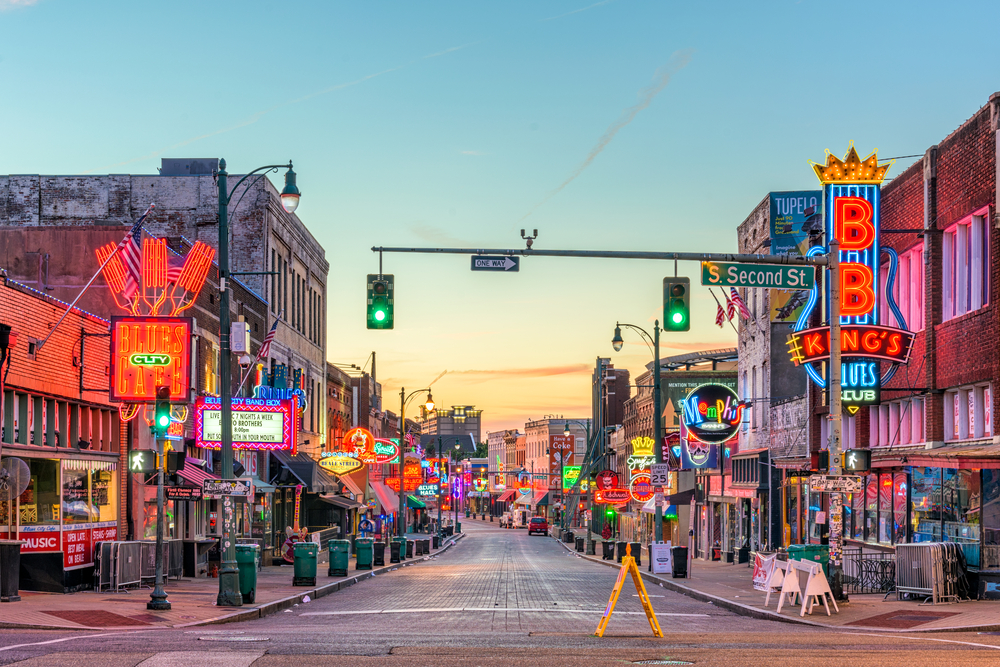 15 Best Restaurants in Memphis TN You Shouldn't Miss
Bryant's Breakfast
Jimmy and Jane Bryant got into the restaurant industry in 1968 and started mastering the best breakfast in Memphis, TN. Make sure to put this place on your Weekend In Memphis Itinerary!
Bryant's Breakfast is known for their classic home cooked breakfast items, specifically, their homemade biscuits. They'd spent years mastering the perfect biscuit, and they made sure to pass it down their family as time moved on.
One of the items that we think you'll love is the Bacon & Egg Sandwich! If you're looking for a more adventurous breakfast sandwich, you should try out the Philly Cheese Steak and Egg Sandwich.
Bryant's Breakfast also has the classics like pancakes with sweet twists like Nutella or strawberry. You can also opt for their homemade Cinnamon Rolls or French Toasts, or even a unique combination of the two!
Bryant's Breakfast is definitely one of the best Memphis restaurants you will want to make time for during your trip!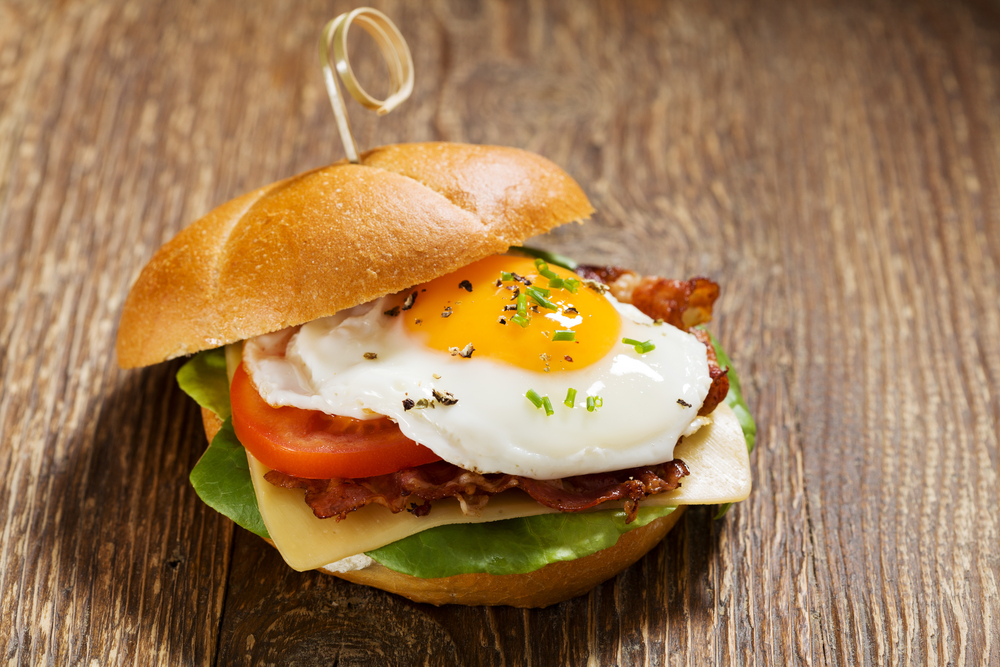 The Majestic Grille
If you're looking for the best brunch in Memphis and a building filled with history, you'll have to try out The Majestic Grille!
Located on Main Street, this is one of the best restaurants in Memphis and has been attracting customers for the last 30 years! They definitely know how to serve a delicious meal.
Their brunch appetizer menu has a great selection to select from, including the Spinach and Artichoke Dip or their Cajun Chicken Eggrolls. But if you want to skip the appetizers and go straight for the main courses, we won't blame you!
The salad selections sound just as tasty as they are named! The Old Post Office Waldorf is a delicious combination of mixed greens, apples, bleu cheese, raspberry vinaigrette, and barbecued walnuts. You can also select The Majestic Cobb if you're feeling more like a classic.
If salads aren't your type, they also have a Smoked Salmon Flatbread or a fancy Filet Mignon Benedict.
No matter what you are craving, The Majestic Grille will hit every Memphis, TN brunch dream!
Paulette's Restaurant
Paulette's Restaurant is one of the best restaurants in Memphis, Tennessee. If you're out and about and decide it's time to find the best lunch in Memphis, the choice will be a no-brainer!
Seafood lovers will enjoy the starters, as Paulette's Restaurant offers Grilled Salmon, Shrimp and Grits, and Low Country Crab Cakes.
The Grilled Salmon is served with fingerling potatoes, baby artichoke, braised red cabbage, and Sauce Gribiche. For a little fuller meal, the Shrimp and Grits is served with sautéed shrimp, andouille sausage, country ham, cajun sauce, and "Grit Girl" stone ground grits.
But our favorite, the Low Country Crab Cakes. These jump lump crab cakes are served with a lima bean hummus, cherry tomatoes, purple radish, asparagus, and a lemon aioli.
If you aren't a fan of seafood, they also offer a Grilled Brochette of Chicken which is served with marinated chicken, mushrooms, green peppers, bacon, scallion, white rice, and a delicious mushroom sauce!
Paulette's Restaurant also has an excellent wine selection. You can select wines from celebratory champagne, Pinot Gris, or even Merlot or a deep red Cabernet.
This lunch spot will make your Memphis trip one tasty experience!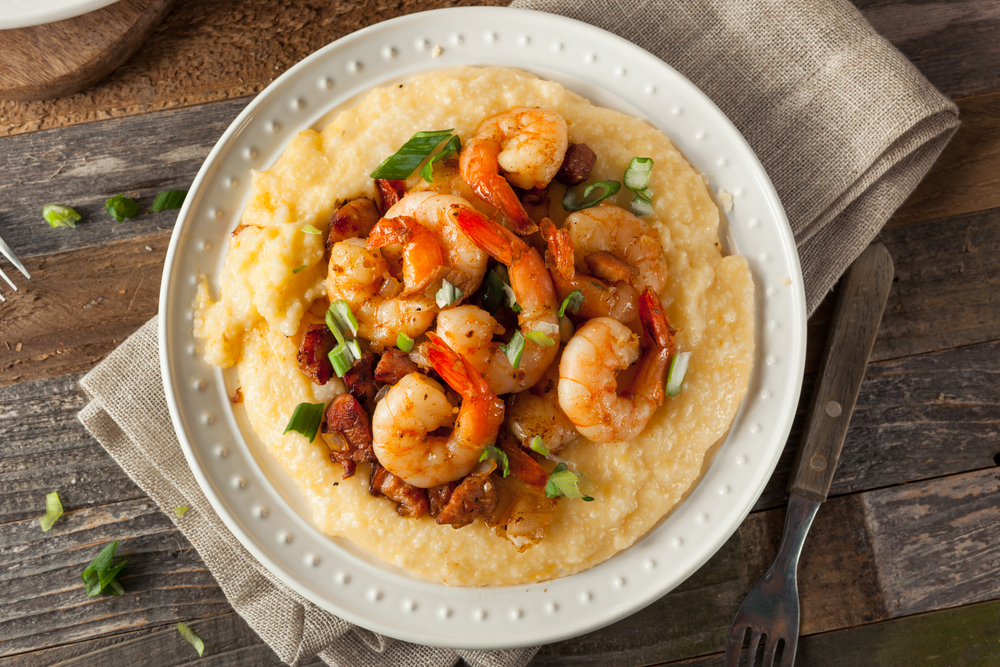 Acre
It's safe to say that the best dinner in Memphis is Acre, located in the heart of Memphis, Tennessee.
After a trip to the Memphis Botanical Garden, you may find yourself wanting to end the night with something a little fancy! Acre is a great place to get a taste of southern food mixed with Asian, French, and Italy inspirations. It is also the best way end a perfect night out on the town!
If you're feeling like a light starter, the first section of their menu is categorized as Small Plates.
One small plate that we can't get enough of is the Port Wine Poached Pears! They are served with butter lettuce, bleu cheese, prosciutto, and a delicious spiced red wine vinaigrette!
Of course, the main event is the entree selection! We recommend the Grilled Swordfish, which is served with sun chokes, grilled radicchio, and a white gazpacho.
It is no surprise that this is one of the best restaurants in Memphis!
Corky's Ribs & BBQ
Now if you're looking for the best BBQ in Memphis, TN, it only makes sense for you to check out Corky's Ribs & BBQ! After being open for over 30 years and being voted as the #1 BBQ place in Memphis over 22 times, we can't think of a better place than Corky's! While looking for things to do in Memphis, this should definitely be a stop!
Corky's is a great place to not only find excellent BBQ, but also check out some food items that you may have never thought about before! To start, they have a Chocolate-Covered Bacon appetizer. It's a popular starter for the locals, so like a true Memphis visitor, you'll have to try this!
They also have Memphis BBQ Nachos for those that want the classic BBQ taste with a twist!
Every entree comes with a side of baked beans, coleslaw, and a freshly baked roll. The entree that we think will allow you to experience some of the best Memphis BBQ is the BBQ Pork & Spaghetti. It's a combination of classic pork BBQ and everyone's favorite: pasta!
For a southern dessert, you'll have to try Josh's Peach Cobbler as your sweet treat before you go!
You won't find better BBQ than Corky's Ribs & BBQ!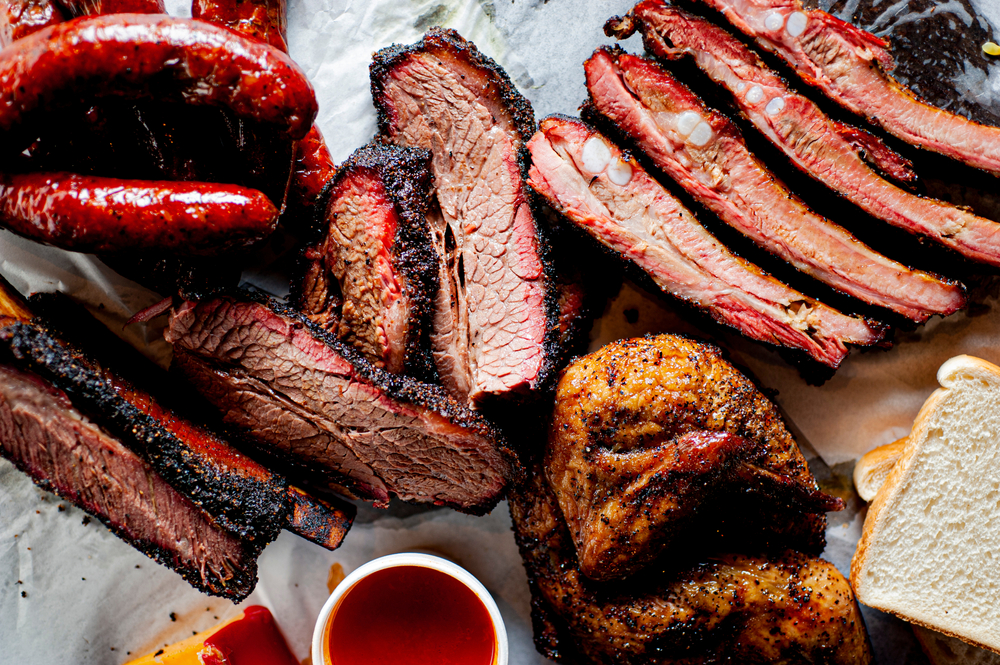 Central BBQ
Central BBQ is known as one of the best restaurants in Memphis because of their "fall off the bone meat," southern hospitality, and good times!
Since opening in 2002, Central BBQ has opened four locations in Memphis and each location is always full of hungry customers!
They use a combination of slow smoked hickory and pecan with secret recipe of seasonings to make their 24 meat marinade one that keeps people coming back for years!
One starter we think you'll love is the Smoked Hot Wings! You have a selection of flavors including wet, naked, jerked, dry spiced, honey gold, or sweet heat.
Now, you can't go to a BBQ place and not check out their rib offerings! Here you can choose between a full slab or a half slab of ribs, both options come with a roll or bun, 2 small sides, or 1 side salad!
If you're wanting to explore outside of the ribs, Central BBQ also has pulled pork, beef brisket, pulled chicken, or smoked turkey! Even better, if you can't decide, you can get a 3 Meat Combo and get a little bit of everything!
Central BBQ will keep you full and happy during your stay in Memphis!
Hueys
Hueys is a Memphis staple as being the Home of Blues, Brews, and Burgers since 1970!
Since Hueys is known for their burgers, it only makes sense that you would come and try at least one! Their World Famous Huey Burger is what helped put them on the burger map! It comes with mayonnaise, mustard, lettuce, tomatoes, pickles, onions, and cheddar or Swiss cheese! It sounds like your classic burger, but with a special Hueys seasoning!
You can also get the Old Type A1 Burger which is the World Famous Huey Burger with bacon, cheddar, Swiss, jack cheese, sautéed mushrooms, onion-straws, and a drizzle of A1! It doesn't get better than that! These burgers definitely make Hueys one of the best restaurants in Memphis!
Outside of burgers, Hueys also has a great menu selection for seafood-lovers! They offer a Shrimp Po-Boy, a Catfish Basket, and the classic Fish and Chips!
Before leaving, you'll want to also try the Homemade Lemon Icebox pie or the Rock Slide!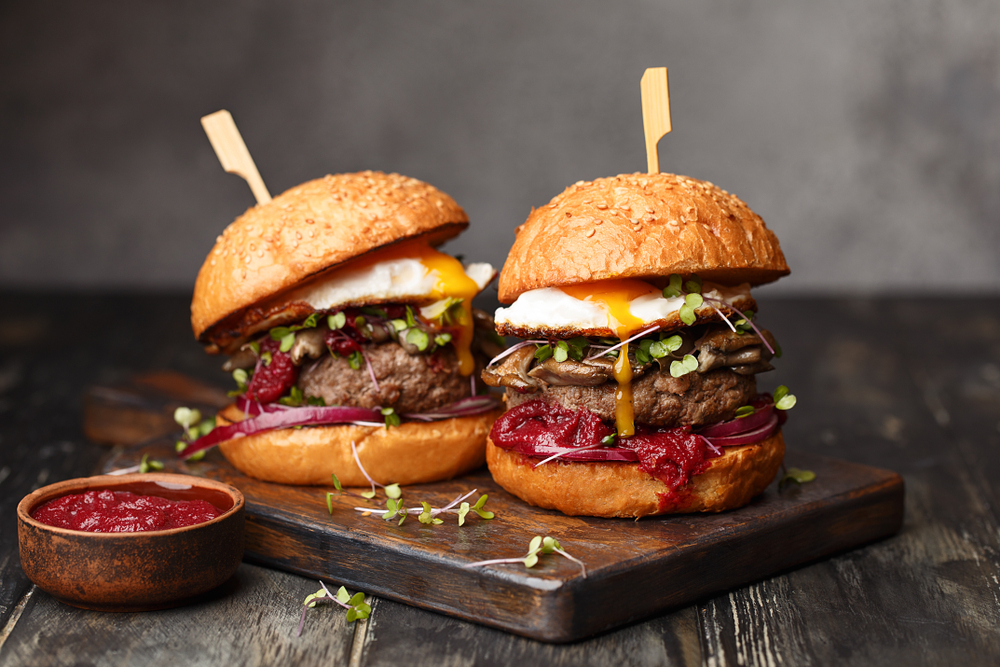 Char
Char is one of the best restaurants in Memphis for live music and fine dining!
No matter what time of day, Char's is a great choice. They have multiple menus including brunch, lunch, dinner, and happy hour!
For brunch, you can't go wrong with a mimosa or Bloody Mary to start you off! They have a variety of Benedicts such as the Southern, Crab, or Steak Benedict. The lunch menu is just as enticing.
They have a Grouper Sandwich, an Oyster Po'boy, a Chicken Salad BLT, or even Shrimp and Grits!
Dinner and Happy Hour are our favorite menus! The Dinner Menu offers a pork chop served with broccolini, garlic mashed potatoes, and a Cognac and green peppercorn cream sauce. However our favorite is the Seafood Carbonara. It has shrimp, jumbo lump crab, crawfish tails, garlic, bacon, tomato, green peas, parmesan, bucatini, and egg. All the components to make a tasty meal!
On the Happy Hour menu, you can order the famous Char Burger and discounted wines and draft beers to get your night going!
Char is one Memphis restaurant you will want to come back to after your trip ends!
Kooky Canuck
Kooky Canuck is one of the best downtown Memphis restaurants you will find on your trip!
This Memphis restaurant is so popular that it has appeared in shows like Man vs. Food and The Trailer Park Boys. Plus, if you're really up for something fun, they have a challenge that may result in a free burger if you're able to defeat it!
One section of the menu you can't skip is the App'eh'tizers! They have a southern classic, Fried Green Tomatoes, as well as Honey Drenched Sweet Fries which are sweet potato fries that are covered in honey and cinnamon sugar.
Now the burgers are what Kooky Canuck is known for! One burger we can't get enough of is the Maple Bacon Burger which has maple candied bacon, a maple bacon aioli, and a maple mustard glaze all on top of French toast. You can also try their famous "Memphis' Best" which has a free egg, lettuce, avocados, BBQ onions, and garlic herb mayonnaise!
The Kookamonga Challenges are by far one of the most exciting things that happen in this downtown Memphis restaurant. There are three levels, the 4lb Kookamonga, the 6lb King Kookamonga, and the 12lb Humonga Kookamonga. Each challenge allows 60 minutes or less to finish these giant burgers and it's free!
Kooky Canuck has all of the ingredients to make this one of the best restaurants in Memphis!
Flight Restaurant
Flight Restaurant has been ranked as number 1 fine dining and is one of the best restaurant in Memphis, so if you're looking for somewhere fancy to end your night, this is the place to be!
This restaurant has three levels of dining to experience, each for a unique occasion! The main floor is great for social or business outings, while the bar is a great place to catch up with friends! The date scene takes place on the balcony level where you can overlook Main St. and enjoy a quiet evening.
An appetizer we love is the Ocean Flight, a combination of New Orleans BBQ Shrimp, Lump Crab Cakes, and Lobster Ravioli. You should also try the Beef Wellington which is served with a delicious Brady cream.
The entrees are where you will enjoy the most! The entree menu is divided into categories like Fish, Butcher, Steak, Farm and Field, and Seafood and each section comes with a specific wine pairing to ensure you're getting the best experience!
One Farm and Field entree we recommend is the Wagyu Beef Short Ribs. These are served with braised short ribs, Brussel sprouts and bacon. This will hit your tastebuds right on the spot!
Of course, you can't have a fine dining experience without ending the night on a sweet tooth! You can't go wrong with the Classic Creme Brûlée or the Memphis Belle Pie which is made up of Georgia Pecans and a dark chocolate goodness.
This is the perfect Memphis restaurant for any special occasion or social gathering on your night out!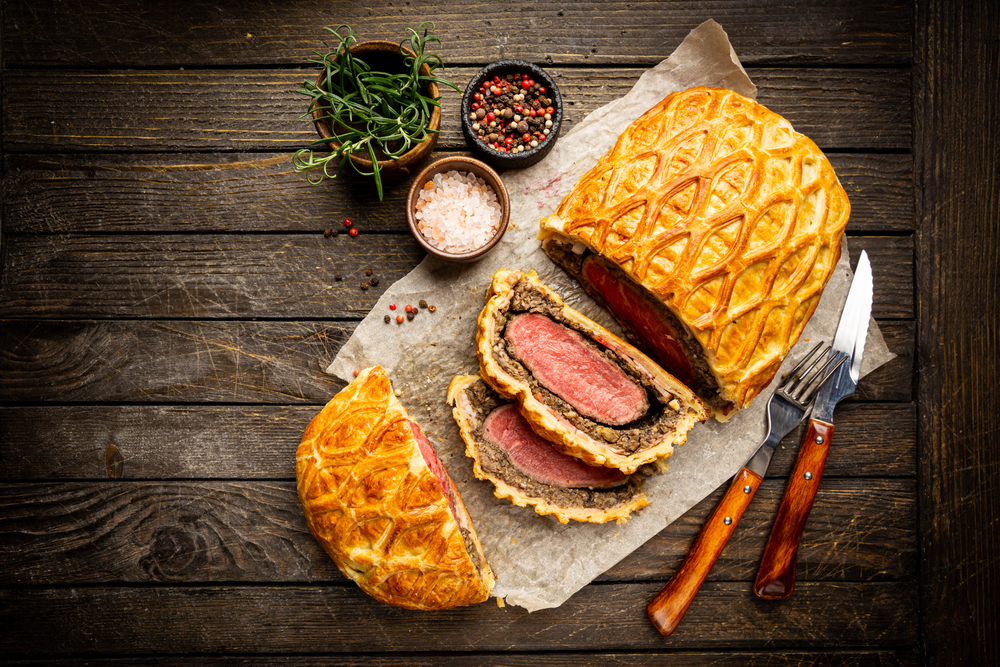 Las Delicias
Las Delicias is a Memphis staple when it comes to Mexican food!
Antonio Martinez brought his Mexico City roots to Memphis and crafted a restaurant to bring his hometown flavors and traditions to Tennessee with him.
There are various tacos to choose from, like the classic chicken and chorizo all the way to pork chop and Gringa which is pork mixed with cheese!
You can't go to a Mexican restaurant without looking at their chips and dip selections. Las Delicias offers guacamole, cheese dip, and pico di gallo, while also offering a delicious ceviche crafted from tilapia, lime juice and peppers.
Antonio also brought with him his traditional recipes for burritos and enchiladas, though most notable, the tamales. The chicken tamales are wrapped in corn husks and are cooked the most authentic way. You'll feel Antonio's Mexico City roots with every bite!
For a classic end to your meal, you'll want to try the Flan for dessert!
The authentic spin that Antonio brings will make Las Delicias one of the best restaurants in Memphis that you visit!
Stoney River
Stoney River is a delicious Steakhouse and Grill that has Memphis locals and tourists alike coming from every direction!
The starters are a great place to begin the unforgettable meal you are about to enjoy! They have a Whiskey Shrimp on Texas Toast which sounds about as southern-crafted as you can get, and that is a delicious way to dive into your entree!
Their Coffee Crusted Filet Mignon is the perfect meal for a special occasion or night out on the town. They also offer a variety of specialties like their Wild Mushroom Meatloaf with garlic potatoes and broccoli.
If you're going with a larger group, don't worry, they offer family sized meals for a little something for everyone!
This Memphis steakhouse is a great place to enjoy fine dining and southern flare while enjoying all that Tennessee has to offer!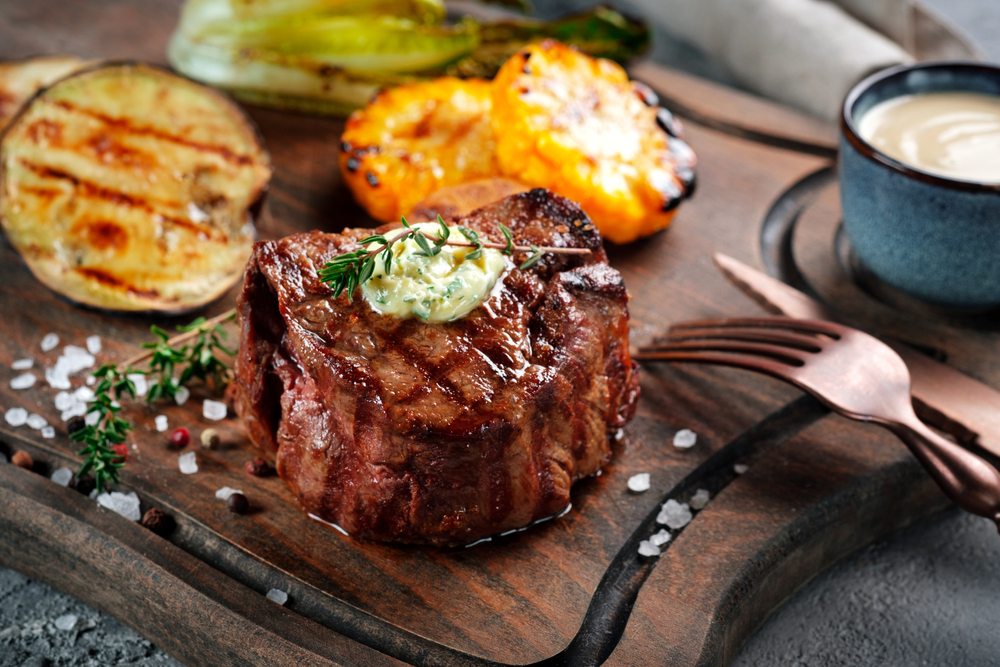 Boscos
Boscos Restaurant and Brewing Company is the only restaurant and brewery in Memphis! This food and beer combination makes Boscos one of the best restaurants in Memphis!
Having been open since 1992, they've been serving fresh food and handcrafted beer to Memphis locals since their doors opened!
You have to try the Fried Artichoke Hearts with the garlic dipping sauce to get your meal started at Boscos! Or a more classic route with the Crab and Fried Green Tomatoes. Both options offer a great beginning to what will soon be an unforgettable meal!
Salad lovers will have plenty to select from, all the way from a Fried Chicken Salad all the way to the Steak Salad with an Asian vinaigrette.
A Memphis favorite on their menu is the Wood Oven Planked Salmon! The salmon is marinated in a soy-pineapple combination and roasted on a cedar plank. It is served with roasted asparagus and mashed potatoes. It is no surprise that this is a local favorite!
You can't go to a brewery without trying the beer selections!
Beer lovers will want to try the Famous Flaming Stone or the Bombay IPA. For those that want to try something other than beer, they have their crafted Boscos Black Cherry Limeade Seltzer.
Chez Philippe
This Memphis restaurant offers a unique French dining experience in Tennessee!
These meals come in courses, and the second course is the main attraction. The Blackened Chicken Breast comes with parpardelle, broccoli, and a roasted pepper pesto, but the Vegetable Lasagna is the course we love! It is served with spinach, grilled zucchini, yellow squash, and portabella mushroom marinara sauce!
For a French dessert, you'll need to try the Strawberry Bavarian Dome! It has a brûlée center, Strawberry Spumante, and a lemon basil curd.
This is a great place to try out a French fine-dining experience while you're traveling through Memphis!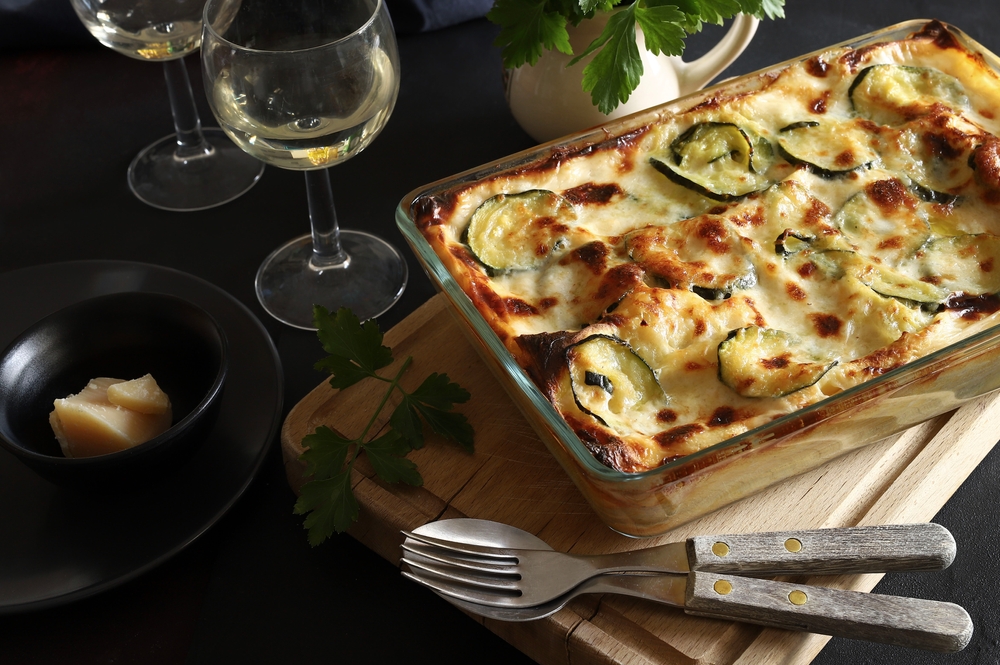 Catherine and Mary's
Catherine and Mary's opened in 2016, and it brings together Italian, grandmother cooking, and southern ingredients to craft delicious meals in the heart of Memphis!
They have a delicious Cornbread made with whipped ricotta and lemon zest to begin your meal. The entrees taste even better than they sound!
The Halibut is served with mushrooms, turnips, calabrese sofrito, and nduja, giving fish lovers a delicious entree to remember their visit by. There is also an excellent chicken entree.
The Buttonwoods Farm Chicken is served with Carolina gold rice, bordelaise, and maitake. If you're feeling real fancy, you must try the New York Strip!
Catherine and Mary's is one Memphis restaurant you will want to check out while you're in town!
No matter what you're feeling hungry for, Memphis is full of restaurants that will hit every spot! From seafood, chicken, or steak, your tastebuds will get to experience a little bit of everything with a southern twist!