So, you're ready to learn about the best things to do in Annapolis? We've got you covered! When most people think about this lovely east coast town, they think about the US Naval Academy, but Annapolis is much more than that!

As the capital of Maryland, Annapolis has been the location of many historical events. The Treaty of Paris was signed there, ending the Revolutionary War. Plus, the four founding fathers from Maryland that signed the Declaration of Independence all had homes here so the historical sites are plentiful!

The history, attractions, and fantastic food all draw in around two million visitors every year. Known for fresh oysters, scallops, fish, and crabs, you will find mindblowing seafood eateries during your visit.

Whether you are a foodie looking for new dishes to try, a history buff looking to dive into the coastal past, or just a traveler wanting to have fun in a new city, you will find something to fit your needs in this beautiful city. So, let's get started and talk about what to do in Annapolis, Maryland!
This is also one of our favorite Weekend Getaways In Maryland you should plan!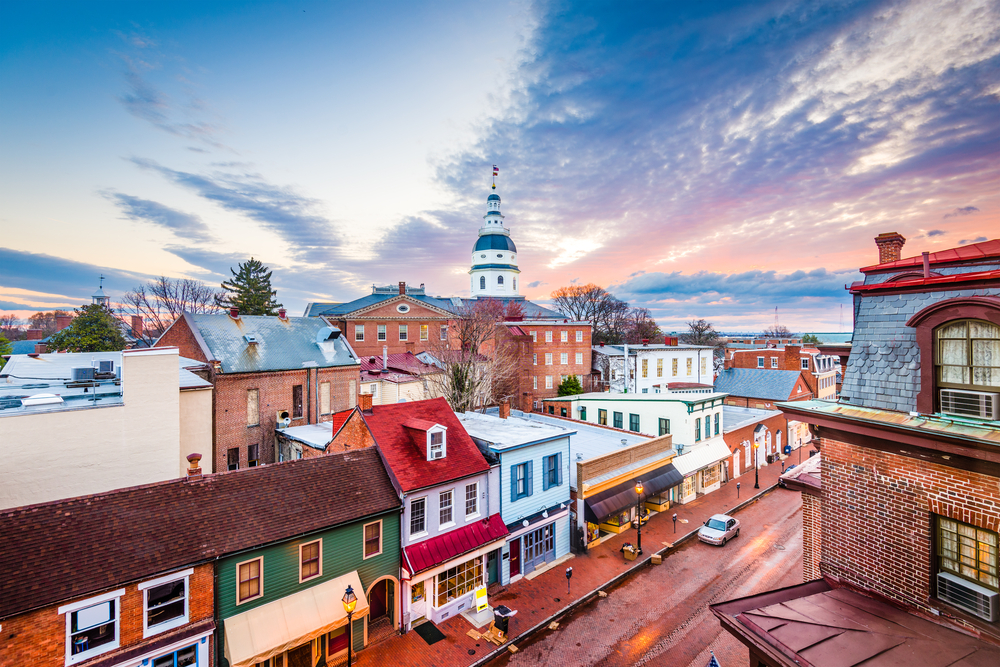 15 Best Things To Do In Annapolis MD You Shouldn't Miss
William Paca House
One of the top Annapolis tourist attractions is the beautiful and historic William Paca House. Constructed in the 1760s, this house is a Georgian structure that was designed and lived in by one of the founding fathers, William Paca.

The garden is a two-acre oasis located in the bustling historic district of the city while the brick walls enclose terraces like the ones that were present in the Chesapeake region's colonial gardens.

The home has been painstakingly restored and it looks amazing with all of its original splendor. You will find ornate details that were drawn from archaeological excavations and of course, historic artwork as well. Outside, you will find a fish-shaped pond, latticework, and other beautiful features that guests love.

Easily one of the best things to do in Annapolis, the William Paca House is the perfect place to visit for a leisurely stroll through the past and to learn a bit about the history of Maryland and about the country in general.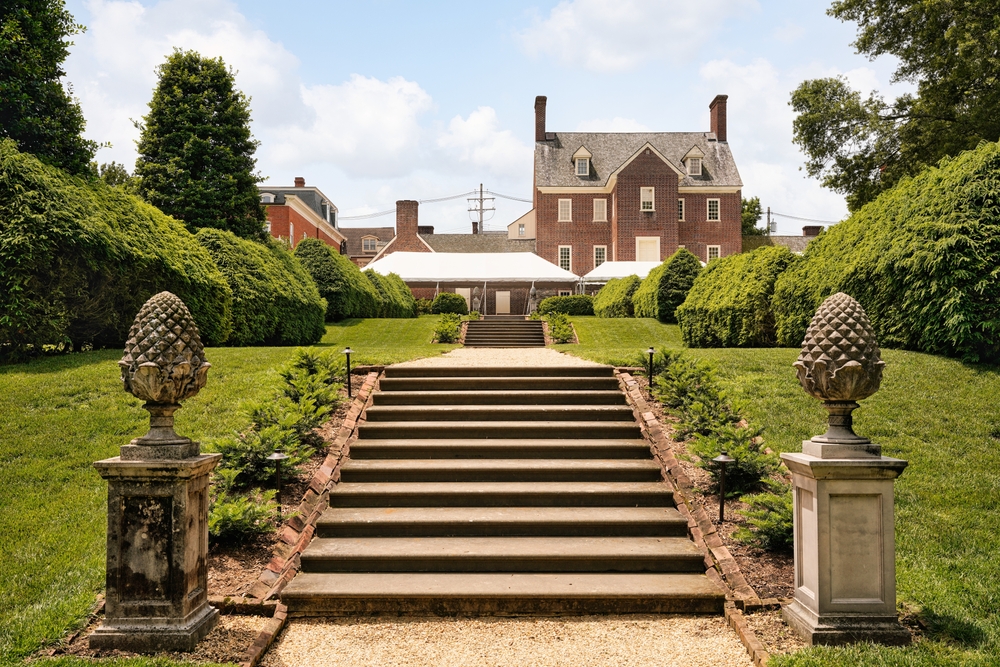 Maritime Museum
Exploring the best Annapolis activities should always include a trip to the Maritime Museum. You can learn about the Chesapeake Bay on the historic skipjack Wilma Lee. The museum and park are home to the few remaining skipjacks.

The exhibits at the museum are carefully crafted for the best experience for visitors of all ages. With many of the exhibits, you will explore the health of the Chesapeake Bay, the oyster economy, and the waters around Annapolis.

If you are traveling with kids, this is still a great site to add to your itinerary as there are interactive activities, holographic exhibits, and aquariums that children will love. Plus, it's one of the best free things to do in Annapolis making it great for budget travelers as well.
Rams Head Tavern
Among the best things to do in Annapolis at night, is the Rams Head Tavern. It's a brick-walled tavern with a stunning heated patio that is covered with wisteria. This fun pub is a must-visit while in the city!

They serve regional seafood dishes as well as the traditional pub fare. Tacos, burgers, steak, pulled pork, and other sandwiches are all available on the menu. Don't forget to check their events before visiting as well.

They have everything from kids eat free Wednesdays and lobster Mondays to Sunday burger nights, check their website for more!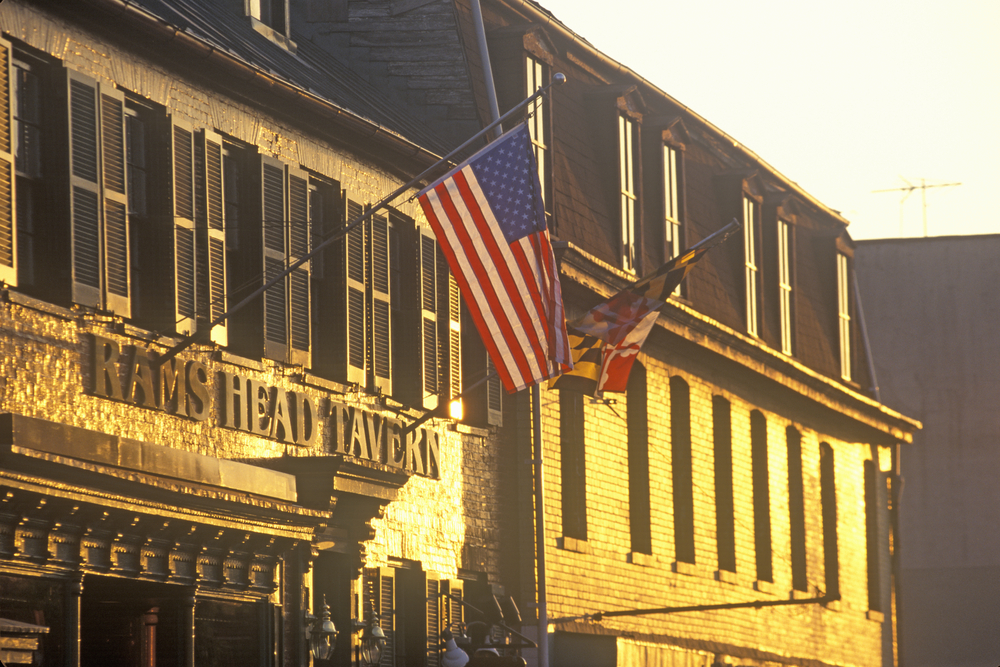 Quiet Waters Park
When it comes to the best things to do in Annapolis, Quiet Waters Park is the place to be. The park is open year-round and is a whopping 340 acres. Perfect for picnics, walking, and enjoying the great outdoors, the park sees hundreds of thousands of visitors each year.

If you are traveling with dogs, Quiet Waters Park should be on your itinerary as they are dog friendly and offer a dog beach just for you and your furry friend. On top of this, the park has other amenities as well.

A playground, ice skating in the winter, picnic areas, and more make this a must-visit. With stunning sunsets, relaxing water views, tons of green space to explore, and trails to hike, visiting Quiet Waters Park is perfect for those looking to spend some time in the great outdoors.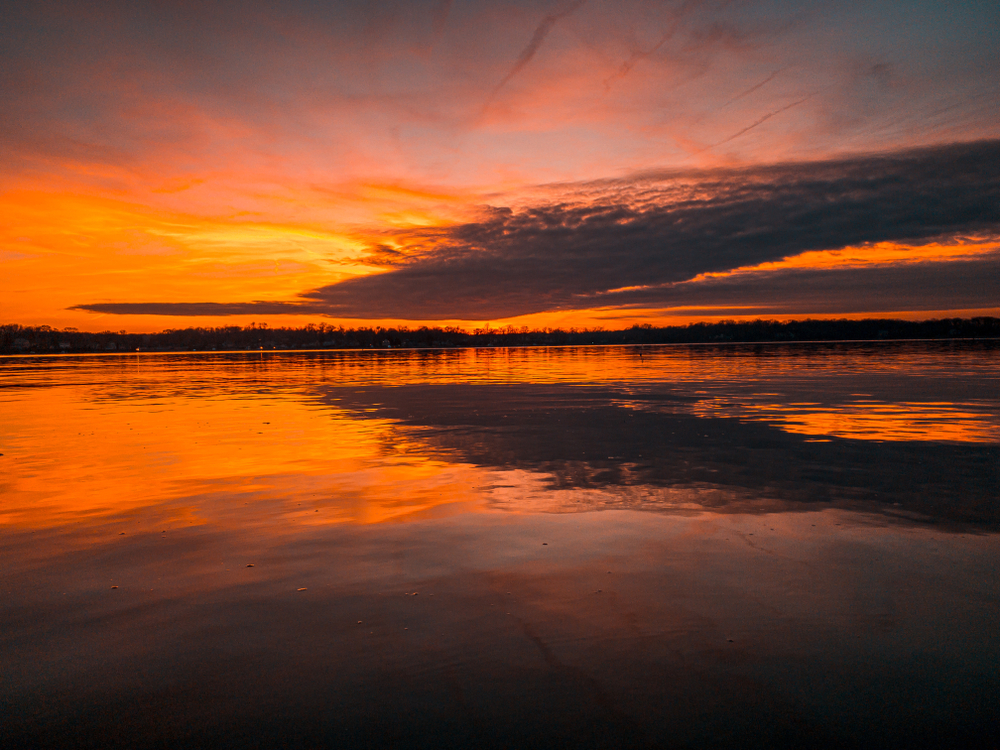 Great Frogs Winery
This list wouldn't be complete without including some of the best things to do in Annapolis for adults. Whether you are traveling with a partner, in a group, or solo, Great Frogs makes a great addition to your Annapolis itinerary!

For wine tastings, you can find first-come-first-serve outdoor seating in the winter months. There's also indoor seating, for this, it is best to make a reservation. You can purchase pre-bottled 2-ounce tasting flights as well as bottles and glasses.

On the patio, you can order some wine-friendly snacks or request some table games to pass the time. You can also stroll through the vineyard of play cornhole between the vines. However you choose to spend your time here, you are sure to love the Maryland scenery and amazing wine.

A note for those traveling with their furry friends, they are totally welcome at Great Frogs Winery!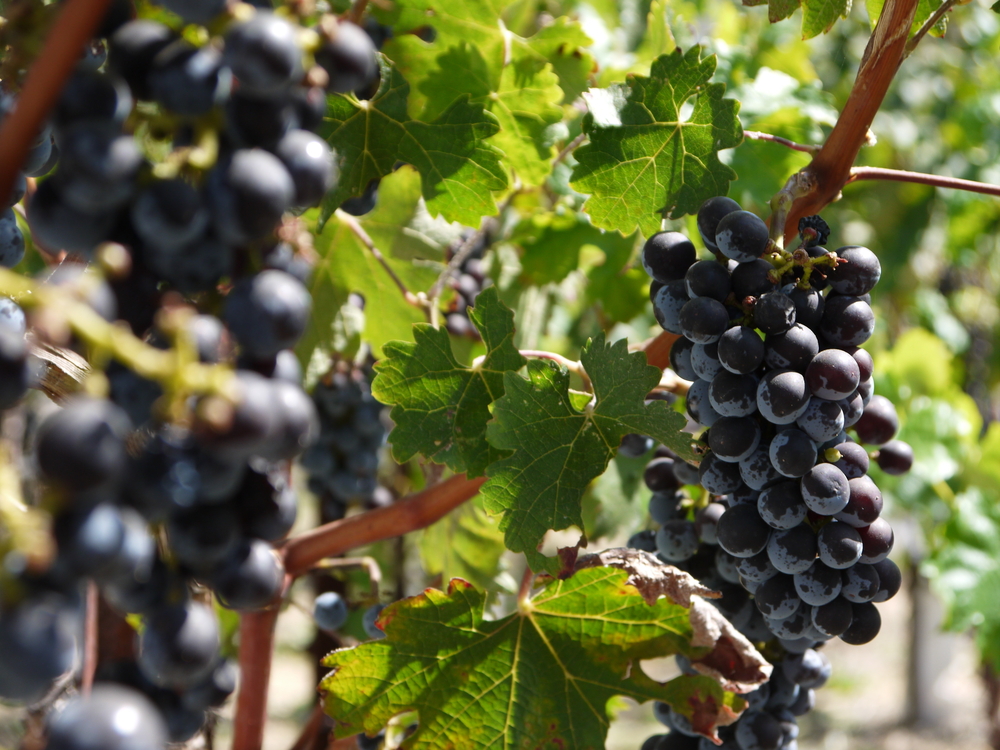 Robinson Nature Center
If you want to move out of the city a little bit and explore some of the best things to do near Annapolis, consider visiting the stunning Robinson Nature Center. This modern architectural beauty can be found about thirty minutes from downtown Annapolis.

This 18-acre park is a budget-friendly destination in the area that has indoor exhibits, a children's discovery room, a natural play area, outdoor trails, a gift shop, and a planetarium! You can immerse yourself in nature around the native plants and local wildlife around the nature center.

If you are traveling with kids be sure to check their website before visiting as they have many programs for kids that teach appreciation for the beauty of history and nature. This is one of the best things to do in Maryland so be sure to add it to your MD bucket list!
Tour The USA Naval Academy
Included among the top attractions in Annapolis is the USA Naval Academy. Tours of the academy are available to visitors provided by the visitors center. You can take either guided walking tours or driven tours as well as a variety of tours for private groups as well.

Guided walking tours last for around 90 minutes and are sure to captivate everyone with inspirational stories, lore, and all of the interesting facts you will learn along the way. Keep in mind that tours require advanced reservation and you will also need to confirm your reservation ahead of time.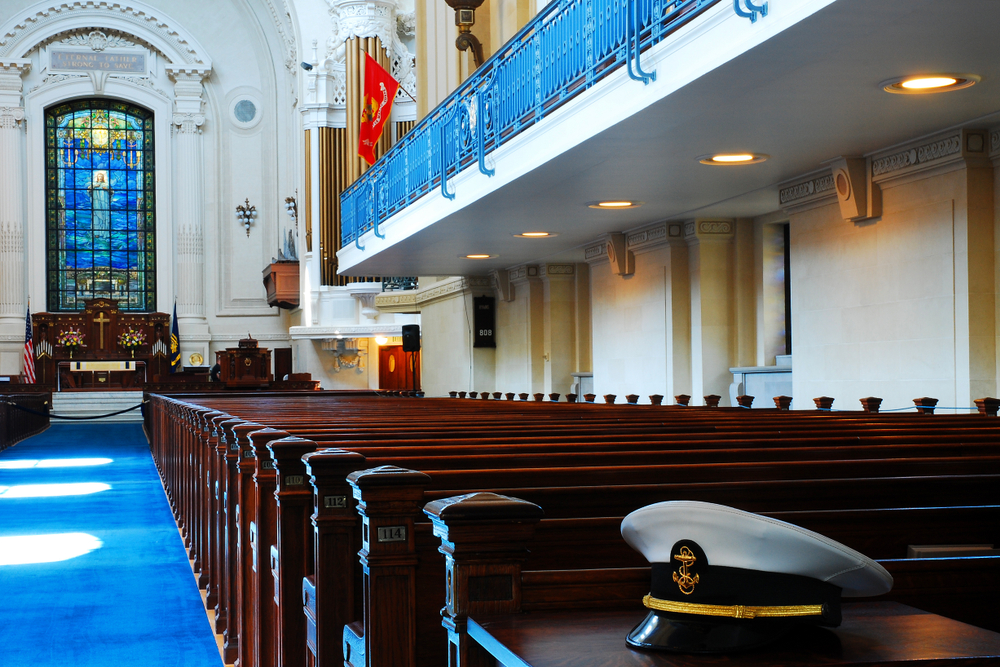 Historic London Town & Gardens
Another site to add to your list of things to do near Annapolis is the Historic London Town and Gardens. Here you can find historic buildings, water features, gardens, walking trails, picnic areas, learning opportunities, and more!

You will find free parking, free wifi at the visitors center, and a pet-friendly environment on arrival. This is the perfect place to learn about the area, see some of Maryland's natural beauty, and see what life was like there when the area was being founded by European settlers.
The Spice & Tea Exchange
When looking for things to do in Annapolis, checking out some of the shops, boutiques, and restaurants is a must between tourist attractions. This shop, the Spice and Tea Exchange, has rows and rows of teas, spices, herbs, and more.

By far one of the best things to do in Annapolis, MD, the shop has unique handcrafted seasonings, salts, loose-leaf teas, and sugars for you to try. These make perfect memories to bring home with you from your time in the city. Plus, items from this cute little shop make great gifts for loved ones back home.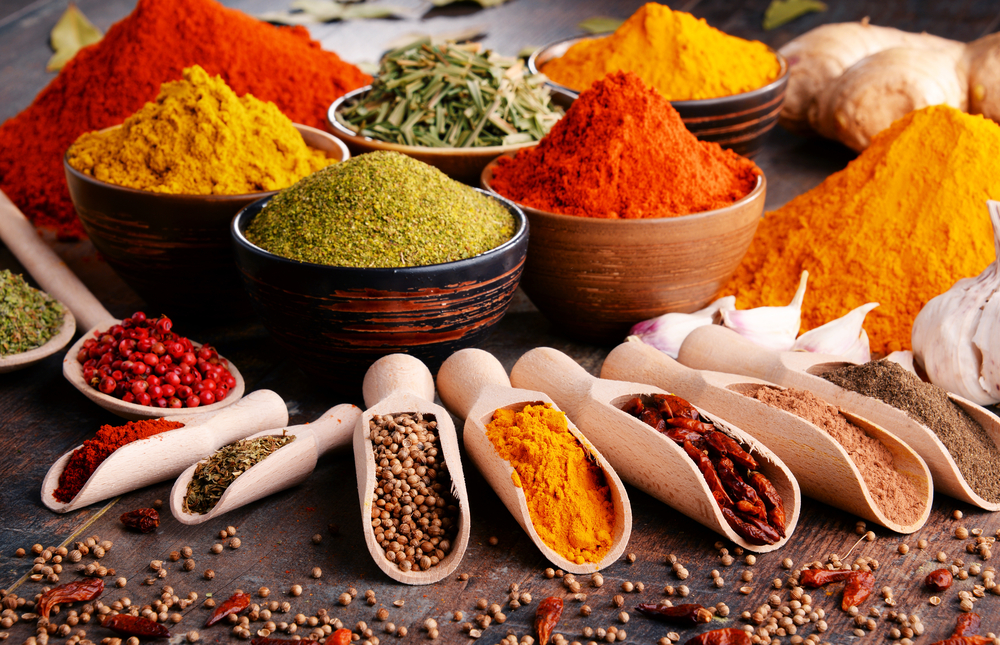 Banneker-Douglass Museum
The Banneker-Douglass Museum is among the places to visit in Annapolis to learn about Maryland's African American heritage. The museum is dedicated to preserving the history of African Americans in the state and as such, they have accumulated artifacts, historical accounts, artwork, and more that they have on display for visitors.

The museum was named after Benjamin Banneker who was a free-born man of science and math, as well as Fredrick Douglas who was the first African American to gain prominence internationally as a social crusader. For those looking for free things to do in Annapolis, this museum is perfect!
Pennsylvania Dutch Farmer's Market
Are you a foodie? If so, one of the best things to do in Annapolis is to visit the Pennsylvania Dutch Famer's Market. Most of the goodies for sale here are made in Lancaster County PA using Dutch recipes.

Locally, the market is called the Amish Market and it is held in the Annapolis Harbour Center. Amish merchants from Pennsylvania come to the center to sell delicious handmade foods and you are sure to fall in love with some of these tasty treats!

You will find everything here from cheeses, breads, salads, barbecued meats, fried chicken, ice creams, and more. No matter what you are looking for, you can rest assured you can find something that will blow your mind at the Pennsylvania Dutch Farmers Market.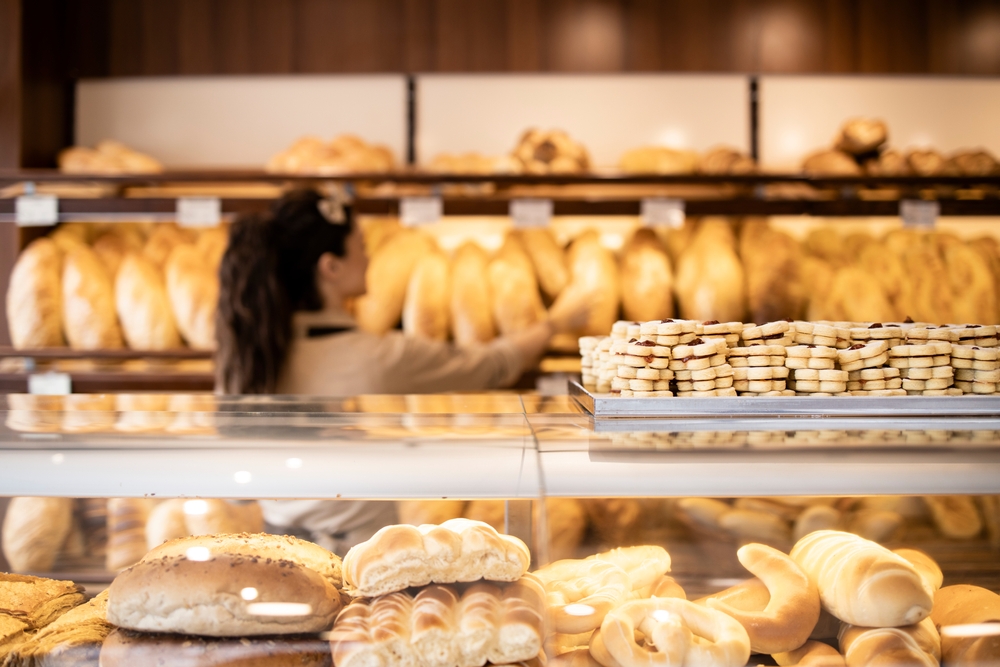 49 West Coffeehouse, Winebar & Gallery
A visit to the 49 West Coffeehouse, Winebar, and Gallery is one of the fun things to do in Annapolis that is often overlooked by visitors. While it's not a traditional tourist attraction, it is well worth the visit!

As the name suggests, this coffee shop serves both coffee and wine. You can also order American fare like loaded tater tots, crab dip, soups, sandwiches, and salads. Of course, you can also get baked goods as well. Amazing layered cakes, hot chocolates and make this shop one of the best things to do in Annapolis.
Sandy Point State Park
Among the best things to do in Annapolis with kids is the Sandy Point State Park. This public recreation area is the perfect stop in the area for families traveling during the summer months.

This park is most popular for its swimming beach. The shallow water and expansive beach are ideal for sunny summer days spent swimming, sunbathing, reading, or walking.

Sandy Point State Park is more than just the beach, it is 786 acres and offers opportunities for bird watching, boat rentals, picnicking, fishing, and taking in scenic views. A note on admission, depending on the time of year you will either be paying per person or per vehicle.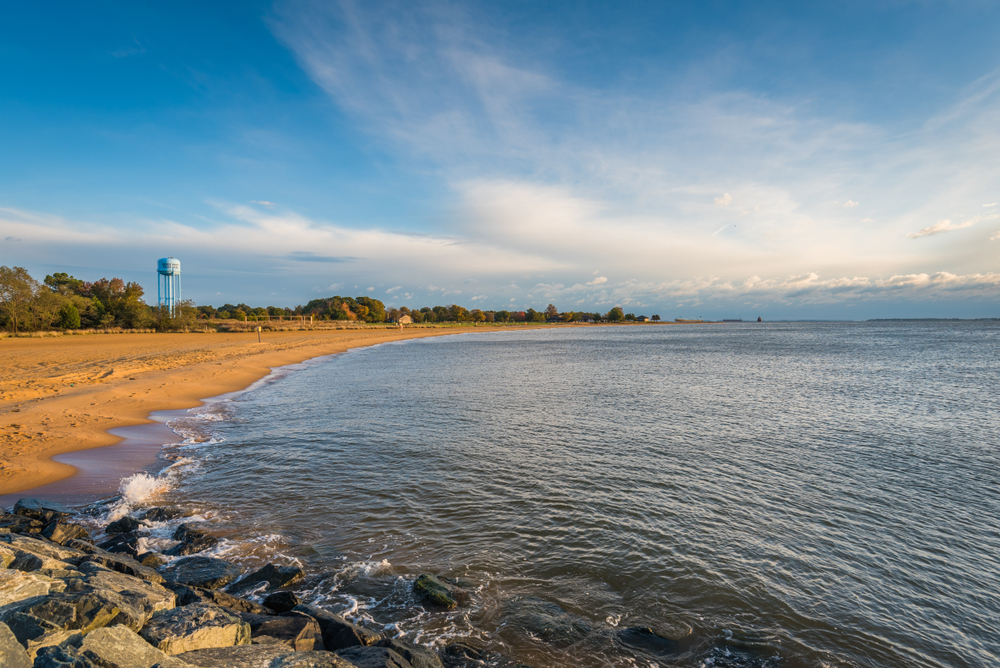 Electric Boat Rentals
For couples traveling together looking for romantic things to do in Annapolis, check out Electric Boat Rentals. As one of the best activities in Annapolis, this should be on everyone's travel radar!

This eco-friendly attraction is an exciting and unique way to explore the waterways around the city. You can drive the silent and luxurious boats by yourself which makes this a super fun thing to do in the area!

The boats move slowly at only five miles per hour so you anyone can feel comfortable driving them. As you drive your boat you will be able to see wildlife, oceanfront houses, and maybe even catch a sunset while you're out.

Annapolis Electric Boats encourages visitors to celebrate events and special occasions with them. So, if you are in the city to catch a Blue Angels show, celebrate a birthday, or simply take a romantic getaway, this is one of the best things to do in Annapolis for you!
St Anne's Church
Everyone who loves admiring beautiful architecture on their travels will want to swing by St. Anne's Church. Founded in the 1600s, St. Annes was designed to act as the parish church in the newly created Middle Neck Parish.

There were thirty original Anglican parishes in Maryland and St. Anne's is one of those original parishes! While this is an active church, visitors love to stop by to see the gorgeous stained glass windows and see a little piece of the city's history.

Not only is the church open to the public, but docents are also present on some days to give tours. Also, many walking tours of the city will include a stop at St. Anne's Church. If you are visiting on your own, check ahead to see what days it will be open to the public.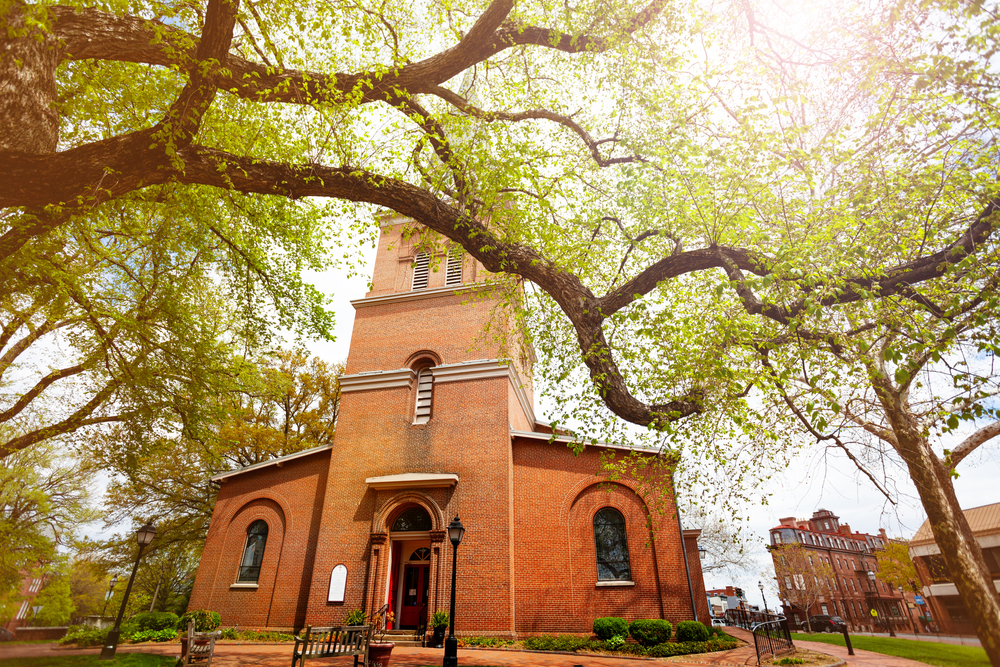 Annapolis is a beautiful Maryland city that is full of beautiful streets, historic sites, fun attractions, great food, and stunning natural beauty. Now that you have learned about the best things to do in Annapolis, Maryland, which will you do first?