Searching for the best places to enjoy camping in the South? We've got the most comprehensive guide right here! If you're looking for an easy, breezy family adventure, or a more daring and primitive experience, this list runs the gamut of the best campgrounds in the south.
Each state offers traditional tent camping experiences, but there are many unique features at each of the campsites on our list that you won't find anywhere else in the U.S. From camping in caves, to secluded spots only accessible by water, to campgrounds that are horse friendly, you are sure to find the perfect campground waiting just for you! Whether you want to rough it in the wild, or enjoy nature with modern amenities close by, we've got you covered. Read on to discover our bucket list picks for the best campgrounds in the south!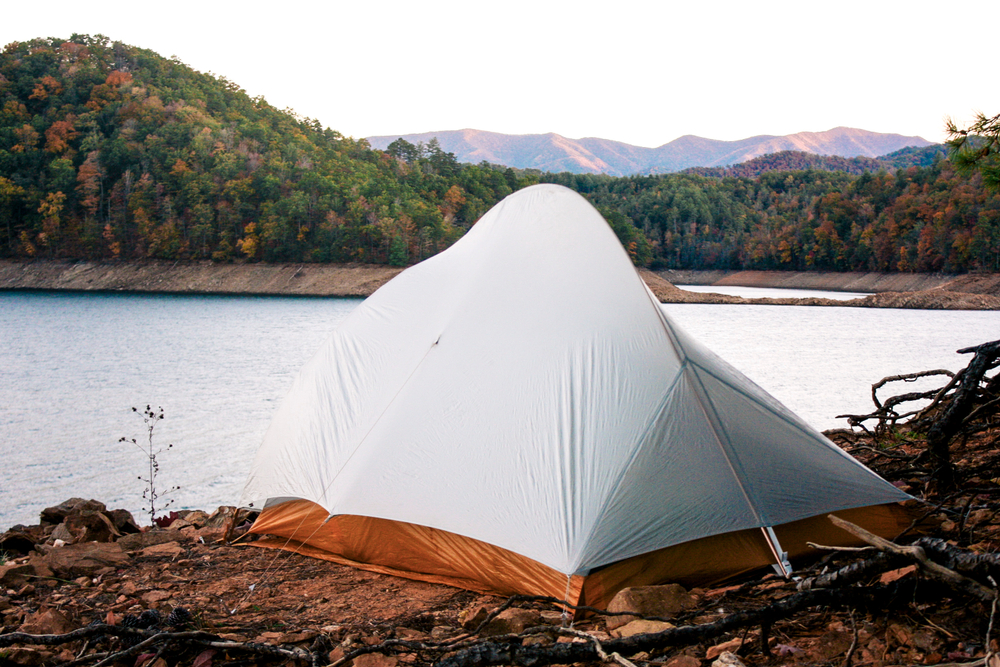 15 Best Places for Camping in the South, USA
Cloudland Canyon State Park, Georgia
Tucked away in the northwest corner of Georgia lies Cloudland Canyon State Park, one of the most scenic spots for camping in the southeast. With a rugged terrain and a vast ecology in the area, explore all kinds of geological wonders on your visit – broad canyons, sandstone cliffs, caves, waterfalls, creeks, and woodlands are waiting for you to come explore!
A variety of camping options exist in Cloudland Canyon to accommodate your ideal camping experience! For a more traditional camping adventure, bring your tent, camper, or RV to the many spots available in the park. If you're looking for a more "move-in ready" camping trip, rent one of Cloundland Canyon's cottages or yurts, so you can enjoy the comforts of camping with more modern amenities. For those looking for wildlife-based camping, the park offers many backcountry and primitive camp sites that are located among 90+ miles of trails running through Cloudland Canyon.
Speaking of trails, the park offers 64 miles of hiking trails suitable for every hiking ability. For an easy hiking trip, try the Overlook Trail. The West Rim Loop Trail is a more moderate hiking spot, while the Waterfalls Trail will call to the experienced hikers in your group. Mountain biking is another popular pastime on a camping trip to Cloudland Canyon with 30 miles of trails suitable for bikes, which are available to rent if you don't bring your own. Campers also enjoy fishing, disc golf, horseback riding, and wooded picnics on their trip.
With such a variety of amenities to cater to all campers, this is a great campground in Georgia to bring large family groups, including grandparents and kids who want to participate in an outdoor excursion. With so much to offer campers of all ages, Cloudland Canyon makes the list for one of the best places for camping in the south!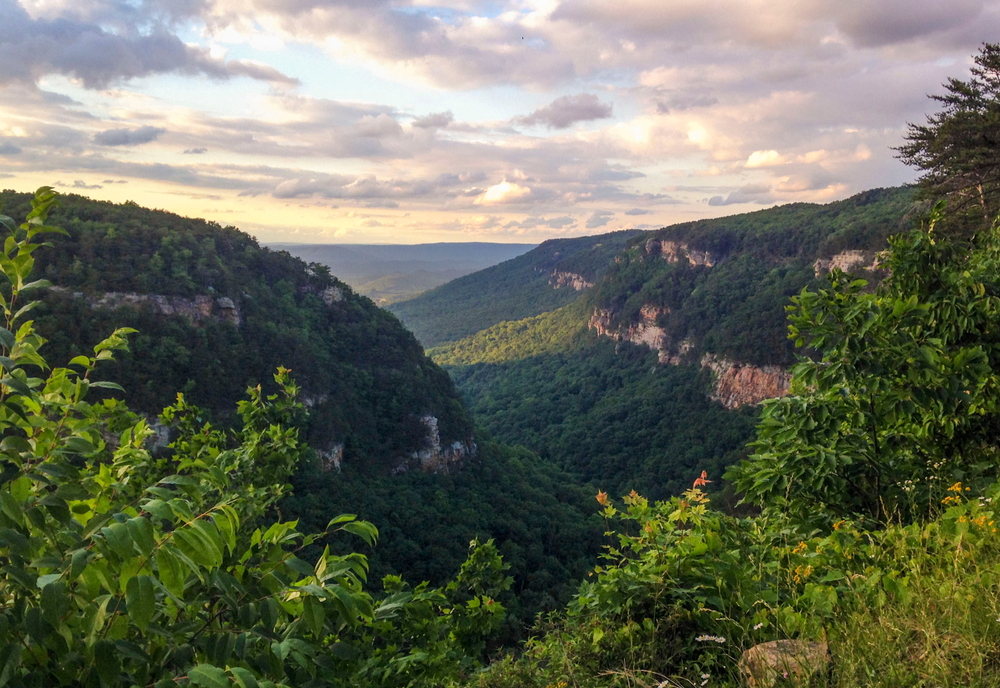 Cathedral Caverns State Park, Alabama
One of the most unique places for camping in the south is Cathedral Caverns State Park, near Huntsville, which also makes our list for Coolest State Parks in Alabama! This cave-camping experience is not to be missed on a visit to Alabama! Formally called the Bat Cave, and opened as a state park in 2000, this camping adventure is perfect for geology lovers.
Featuring "Goliath," one of the largest stalagmites in the world at 127 feet wide and 25 feet high, visitors can also appreciate other natural wonders like a frozen waterfall, a stalagmite forest, and plenty of exquisite cave structures. At 60 degrees year-round, this is the perfect camping spot no matter the season!
Campers can enjoy tent and RV camping spots with access to electrical and water hookups, with no reservations needed. A bathhouse is also available for use. Primitive and backcountry campsites are available on a limited basis, lining the park's extensive hiking trails. Make sure to call ahead for availability if you plan to enjoy one of these sites.
Bringing little ones on the trip? Make sure to pack a picnic and enjoy the park's gemstone mining experience to take a little bit of Cathedral Caverns back home with you!
Because of its distinctive environment and multiple camping accommodations, Cathedral Caverns State Park makes our list for one of the coolest campgrounds in Alabama.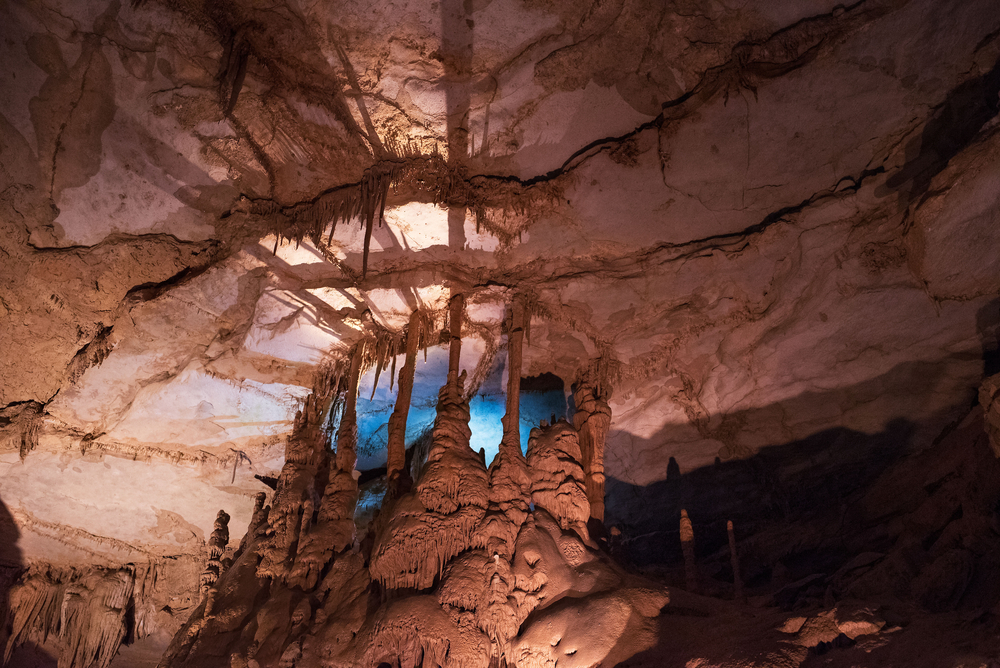 Fall Creek Falls State Park, Tennessee
One of the largest state parks and most popular campgrounds in Tennessee, Fall Creek Falls State Park had to make our list for one of the best campgrounds in the south. In addition to getting an up-close and personal view of Fall Creek Falls, one of the tallest waterfalls in the southeast, you can experience an outdoor excursion like no other when you make a visit here.
Tents and RV's are welcome here, with backcountry sites available to hike into. Tent and RV sites include tables, grills, water and electrical hookups, and bathroom access. A coin-operated laundry facility and food purchasing options are available to campers visiting the park. Rental cabins are another way to access the outdoors at Fall Creek Falls without having to bring along your gear. Situated along the lake's edge, these idyllic cabins let you enjoy the natural surroundings while you also enjoy the modern conveniences of home.
Recreation at Fall Creek Falls does not disappoint! From hiking to swimming, golf to rock climbing, tennis to boating – you can have it all on a camping trip here. The Canopy Challenge is a popular activity with tourists in the park. It boasts a two and a half hour aerial expedition, featuring zip lines, tree climbing, rope bridges, and more. Options are available for all to participate, including children as young as four. For one of the most inclusive spots for camping in the south, a trip to Fall Creek Falls State Park should be at the top of your list.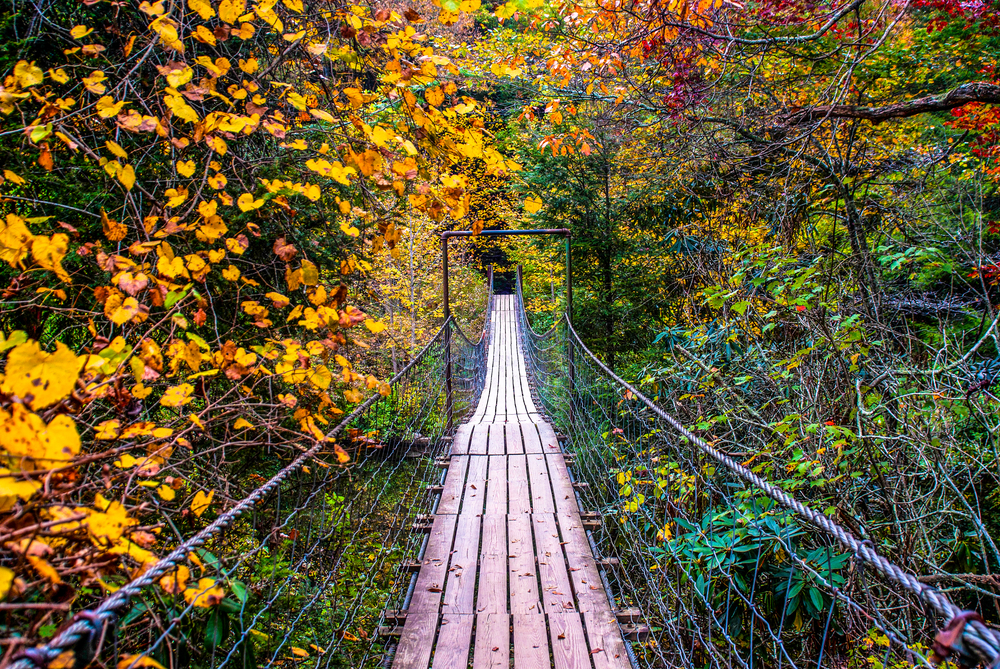 New River Trail State Park, Virginia
Running parallel to a stretch of Virginia's New River, the second oldest river in the world, the New River Trail State Park follows an abandoned railway track to provide visitors a with sense of history accompanying the stunning landscape, making this one of the top places for camping in the south.
Biking is the most favored activity here as the park is part of Virginia's Rails to Trails program – the discontinued railroad tracks have been converted into biking pathways, making this a cyclist's dream! With 57 miles of continuous trail, hiking, biking, and horseback riding are all encouraged here. Visitors can also explore the 200-year-old shot tower, which was used to make ammunition for a true step back into history.
All campsites at New River Trail State Park are primitive. There is no parking access to any campsites and no access to modern bathrooms and showers. Water can be found in certain areas of the park, so make sure to check your guide when you arrive. Each campsite includes a fire ring, a lantern post, a picnic table, and a non-flush toilet. Reservations are required, so make sure to book your site ahead of time. For one of the most cycling-friendly campgrounds in Virginia, New River Trail State Park is an excellent choice.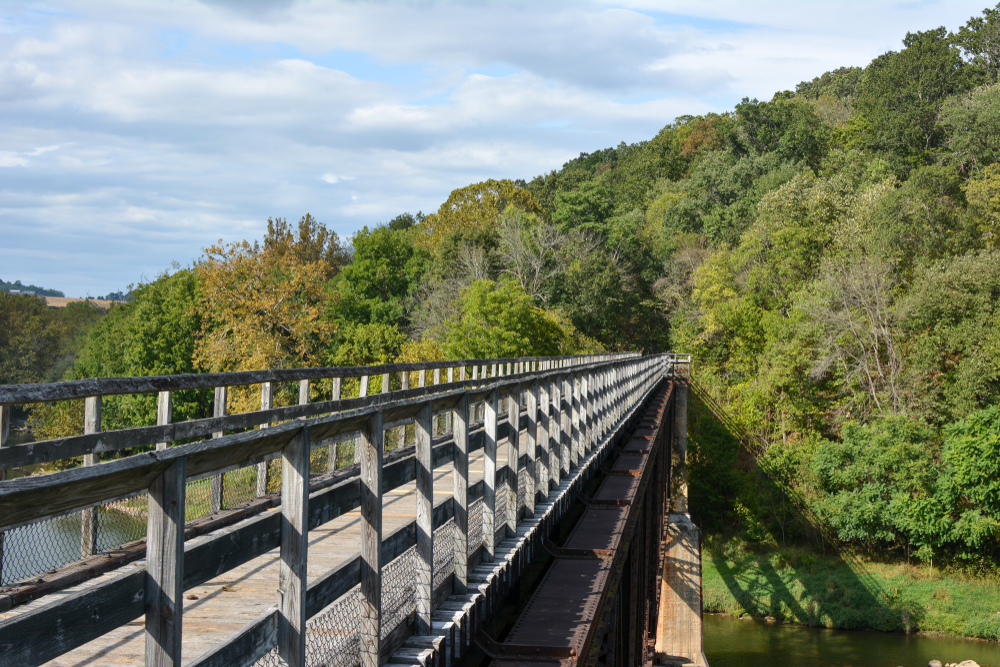 Horseshoe Bend Campground, Arkansas
Encompassing Beaver Lake in the heart of the Ozark Mountains, Horseshoe Bend Campground is one of our favorite spots for camping in the south. For wildlife enthusiasts, a camping trip to Horseshoe Bend should not be missed when looking for the most fun campgrounds in Arkansas.
All campsites are located right on the lake's shore, steps away from the water. Each campsite can accommodate one RV and one tent, or three tents without an RV. Every site comes equipped with a fire ring, a picnic area, and access to drinking water, and a bathroom.
After you set up camp, get ready to indulge in all of the wonderful activities Horseshoe Bend has to offer. Check out the limestone bluffs and natural caves that abound in the area or try fishing the lake for bass and catfish to grill for dinner. Visitors can enjoy swimming, boating, and water skiing in the lake, spelunking in the caves, and can make plans to hunt game nearby. At the end of an active day outdoors, relish one of the most beautiful sunsets over the lake as you wind down for the night.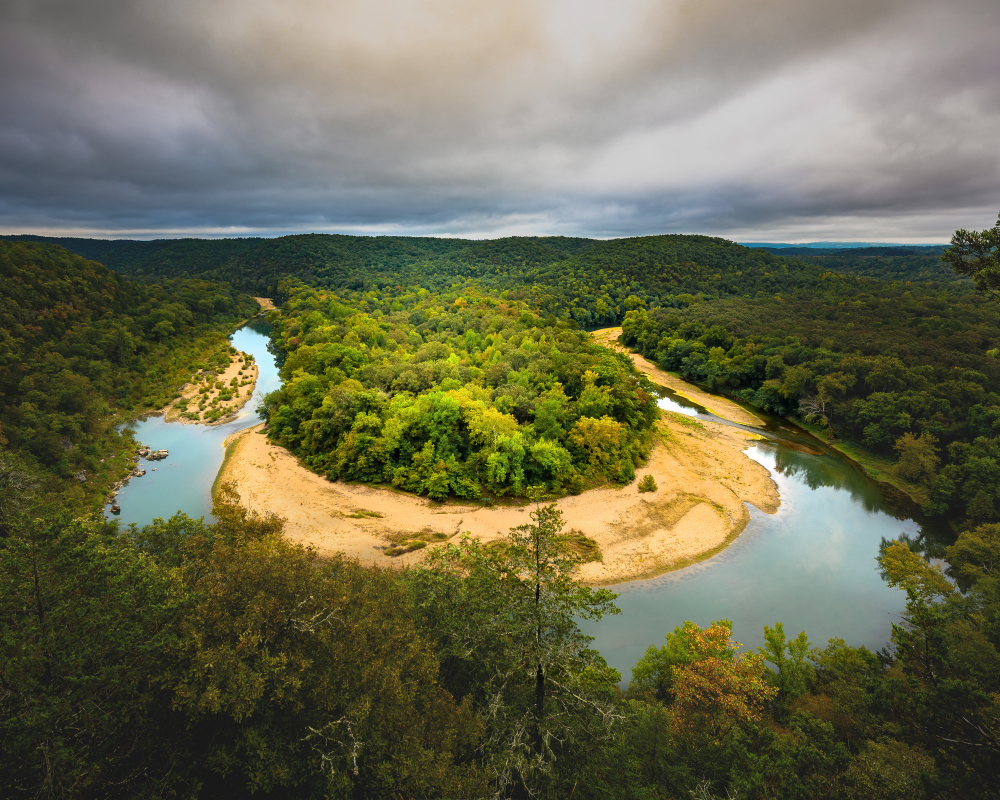 Devil's Fork State Park, South Carolina
No list for the best campgrounds in the south would be complete without adding Devil's Fork State Park in South Carolina. Situated around marvelous Lake Jocassee, camping in Devil's Fork offers visitors a chance to live amongst the incredible natural surroundings in some truly unique ways.
Camping sites are available for tents and RV's, and cabins are also available to rent, but for a truly special camping event, try their boat-in backcountry camping sites. These spots are totally secluded and only accessible by boat, which you must bring yourself – no boat rentals in this park. If you have the equipment to get there, this could make for a magical trip. Fire rings, picnic tables, and bathrooms with hot showers are accessible at the park's main camping areas, which are accessible by car. Reservations must be made in advance, so make sure to book ahead of time.
Once you're there, enjoy boundless activities on the lake. Fishing, swimming, and boating are all favored pastimes on Lake Jocassee, but guests also enjoy scuba diving here. The lake's waters are some of the clearest in the area, making for great visibility. Several shops in the area offer classes and certifications, and will routinely charter expeditions in Lake Jocassee. The park itself does not rent out equipment, but there are shops within one mile that can accommodate guests wanting to explore under the water.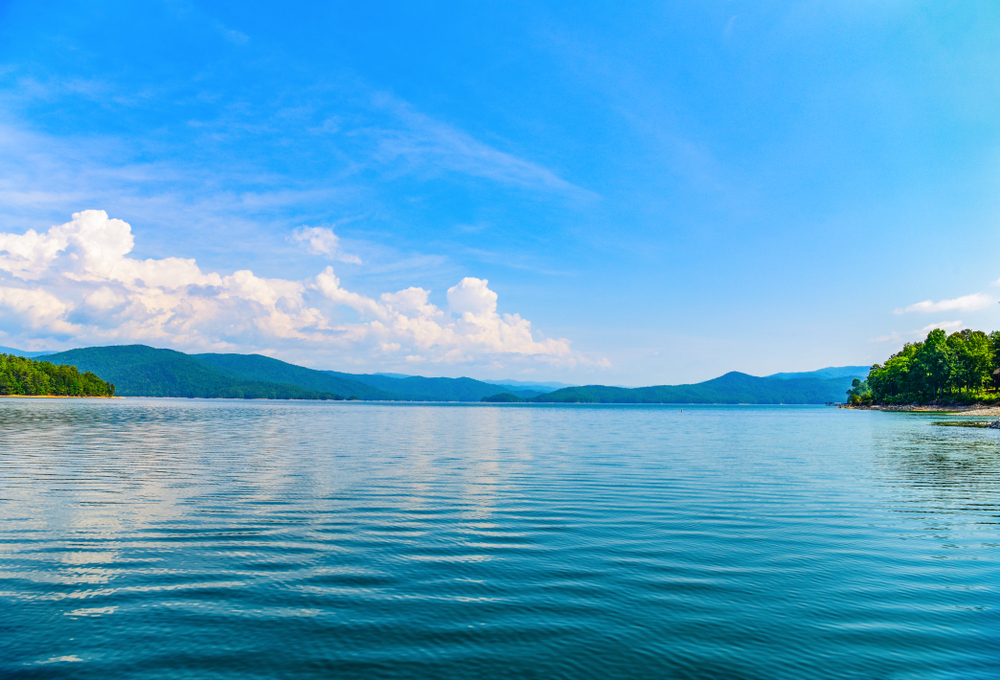 Dry Tortugas National Park, Florida
Located on the Gulf of Mexico, near Key West, you'll find Dry Tortugas National Park, one of the loveliest spots for camping in the southeast. There is so much to see and do in this area, Dry Tortugas campground in Florida is a great fit for those seeking to get closer to nature, learn more about history, or to simply delight in the sunshine.
Primitive campsites are available, with camping spots accommodating up to three two-person tents. There are no reservations necessary. All campers are guaranteed camping access, due to available overflow campsites if regular camping spots become full. Campsites include a fire pit, a grill, and composting toilets. No showers or electrical hookups here – bring battery-powered appliances if you need them. Transportation to Dry Tortugas is available by private boat and daily ferry, so make sure to plan ahead when you visit!
Guests enjoy many ocean activities including swimming, snorkeling, and boating. Guided tours are available to engage you safely in your favorite activity – choose from diving and snorkeling tours, wildlife viewing excursions, fishing charters, and sailing excursions.
Garden Key, home to the Dry Tortugas campground, is steeped in the rich history of the surrounding islands. Nearby Loggerhead Key is the largest island of Dry Tortugas, and houses the Loggerhead Lighthouse built in 1857. You can also check out the Tortugas Laboratory, which was operated by the Carnegie Institute for Tropical Research, in use from 1904-1939. Cap off your exploration of the area's historical sites with a visit to the Windjammer Wreck snorkeling site to see the wreckage of the windjammer, Avanti.
With so much to do and see, Dry Tortugas National Park absolutely makes our list for the top spots for camping in the south.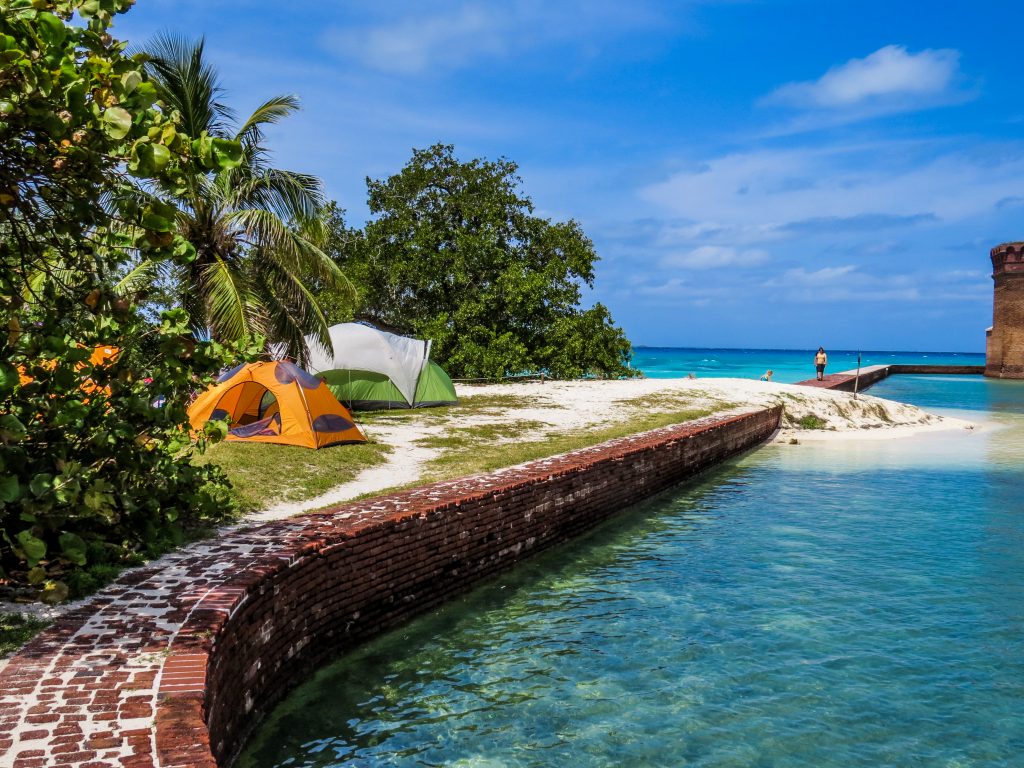 Uwharrie National Forest, North Carolina
Camp with your horse in Uwharrie National Forest, a singular spot for camping in the south. Ride along the miles of trails, and bring your horse along for an overnight stay, for a truly specialized camping adventure in North Carolina.
With 40 miles of horseback riding trails weaving through the beautiful forest landscape, this camping spot is not to be missed. The Canebrake Horse Camp, included along the trail, offers showers, electrical hookups, and a horse washing station, making this an ideal vacation for those looking to the enjoy the outdoors with their four-legged friends.
Multiple camping sites are available for tents and RV's, allowing travelers to choose spots on the water's edge or to camp in secluded areas deep inside the forest. The forest hosts sites that offer drive-in and walk-in access, so you can choose your own adventure.
While you're visiting Uwharrie National Forest, hike the trails to take in the three mighty rivers that run through the area – the Uwharrie, the Yadkin, and the Great Pee Dee. Badin Lake hosts boating, fishing and swimming activities in the park, but if you'd prefer to stay on dry land, you can climb the majestic Uwharrie Mountains or take advantage of the ATV accessible trails in the area.
No matter how you spend your time in Uwharrie National Forest, it's sure to be memorable!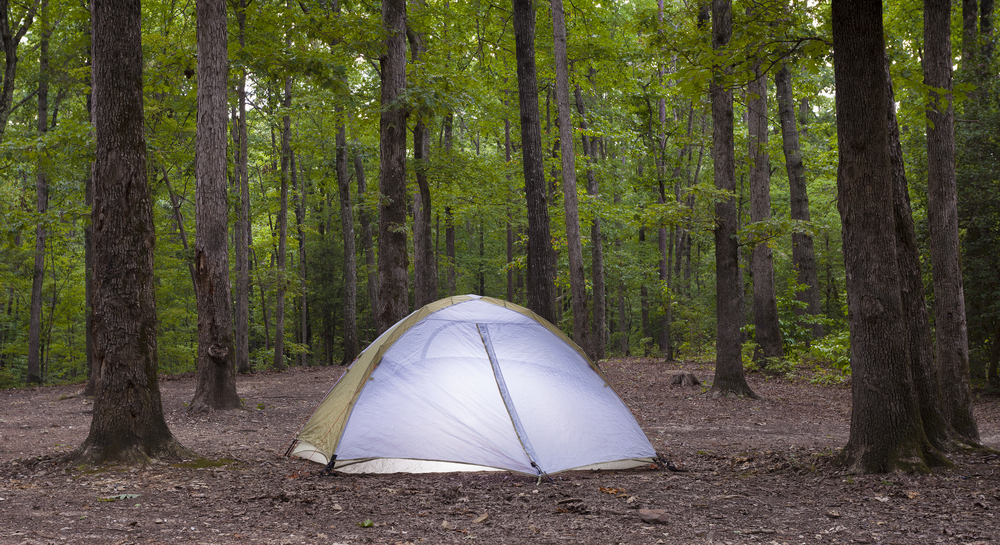 Natural Bridge State Resort Park, Kentucky
For a kid-friendly camping experience, don't miss Natural Bridge State Resort Park in Kentucky, one of the most accessible places for camping in the south.
You have so many possibilities on a visit to Natural Bridge State Park, everyone in your group will feel right at home at this campground in Kentucky. Traditional tent camping options are available to guests, with access to showers and restrooms. If you're not ready to sleep outside with the kids just yet, you can choose from peaceful private cottages scattered around the park, or stay in a room at the Hemlock Lodge. All options are pet-friendly and have equal access to all park activities.
The main showcase of the Natural Bridge State Park is, you guessed it, the Natural Bridge! The bridge was formed over time into an arch made of sandstone, and is 78 feet long and 65 feet high. There are many light hiking trails in the area to explore the wildlife, and activities range from fishing to canoeing, with boat rentals available on site.
Miniature golf and a swimming pool are special amenities in the park that your kids will love. You can even take them square-dancing at Hoedown Island before grabbing dinner at the restaurant at Hemlock Lodge. For an effortless camping adventure, Natural Bridge State Park is one of the best campgrounds in the southeast.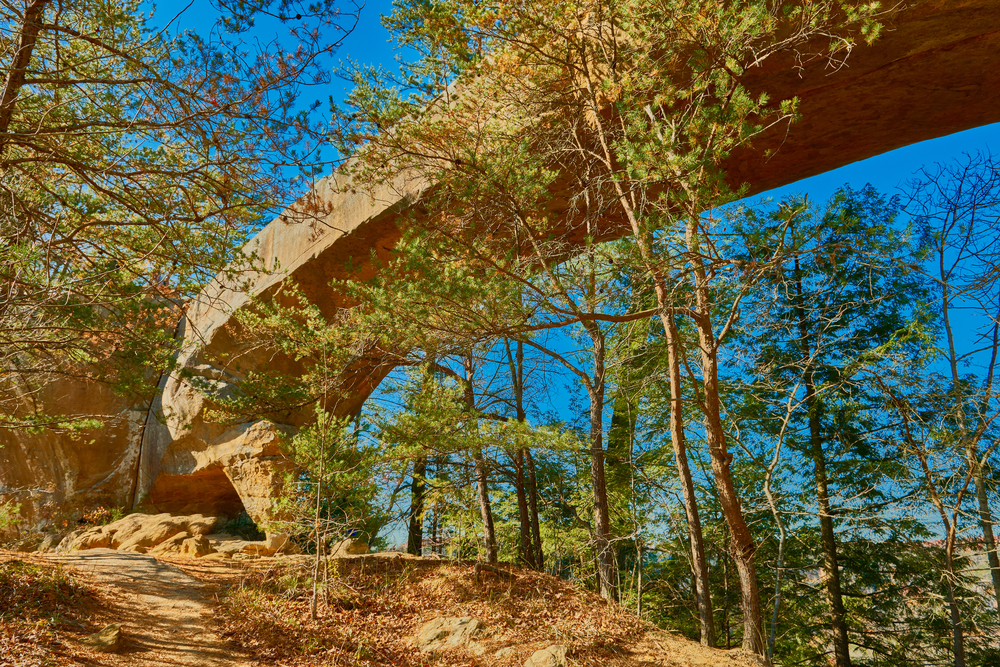 Horn Island, Mississippi
Part of the Gulf Islands National Seashore, Horn Island is ideal for campers seeking a totally secluded getaway. There's not much here except the undeveloped landscape making for an excellent wilderness escape at this campground in Mississippi.
Horn Island is only accessible by private boat, though there are charters you can access in nearby Jackson County to get you to your destination. This is the perfect spot to view wildlife that you're unlikely to see anywhere else – Horn Island is home to alligators, rabbits, and a variety of sea birds like ospreys, anhingas, and ibises.
Once you get to Horn Island, you are on your own. Make sure to do your research beforehand so you are fully equipped for the region, and to make sure you are following the island's regulations. If you are looking for total immersion into Mississippi's untouched landscape, this is one of the best places for camping in the south.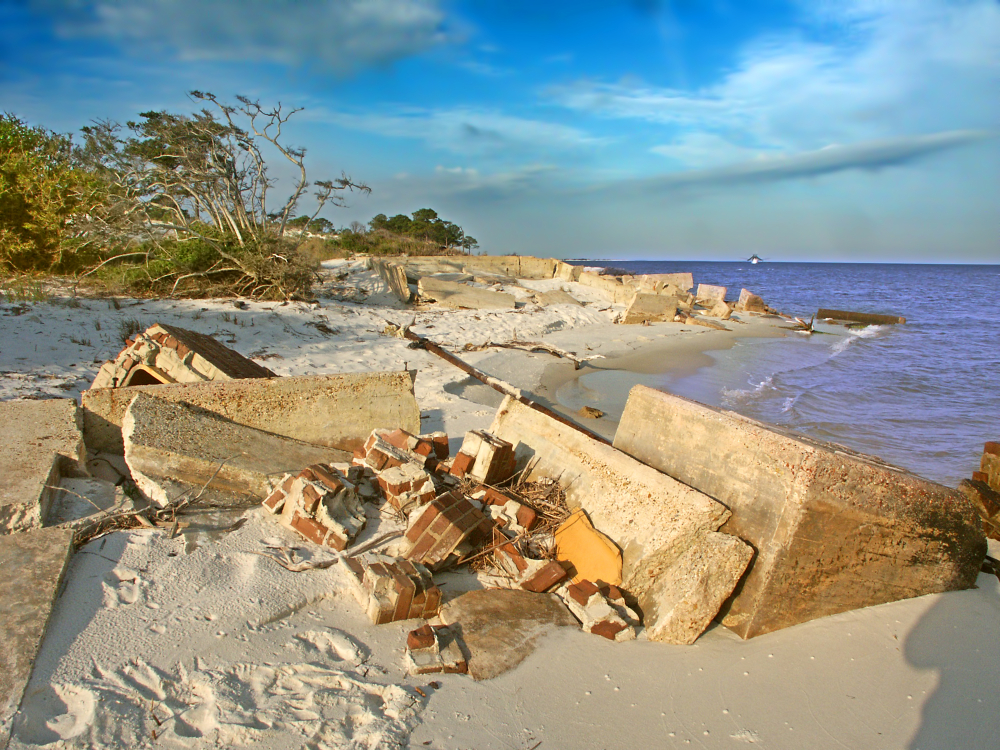 Chicot State Park, Louisiana
Covering 64,000 acres of water and vast hillsides in south central Louisiana, Chicot State Park makes our list for one of the best campgrounds in the south!
With a variety of camping possibilities, you can't go wrong on a visit to this water-friendly campground in Louisiana. Tent and RV camping sites abound throughout the park, with a winding hiking trail encircling Lake Chicot leading to primitive camping sites in the area. Looking to stay right on the water? Here, you can! Stay in one of the picturesque cabins located directly on the lake.
Bring your bike along to ride the miles of trails available to mountain bikers, or rent a boat to explore the park on water. The Louisiana State Arboretum is also located within Chicot State Park, which features a beech magnolia forest and extended trails of labeled plant-life to get to know the ecology of the area.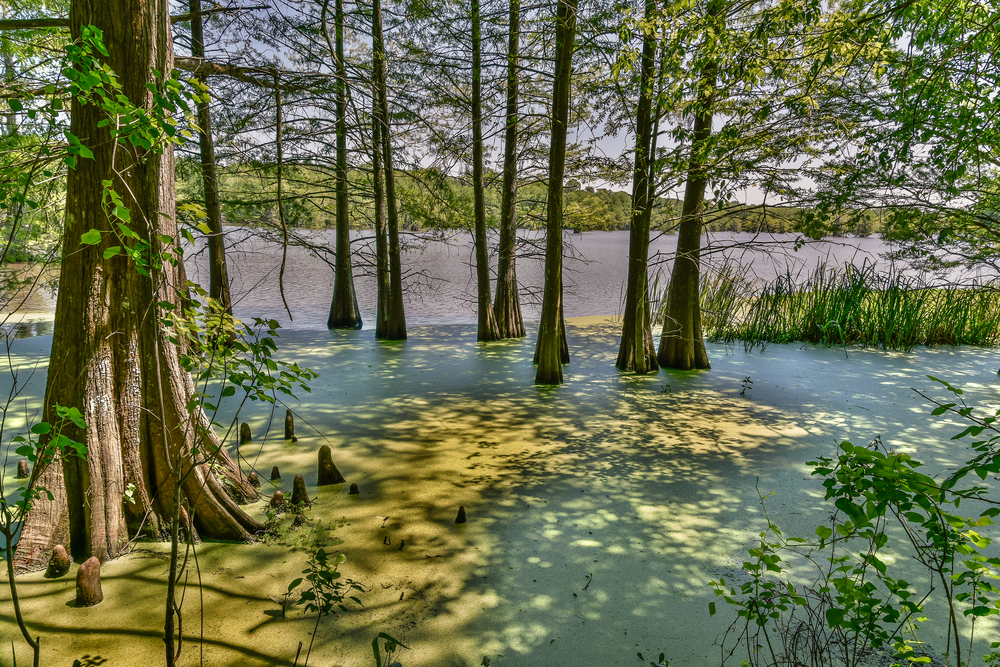 Big Bend National Park, Texas
It's no secret that Big Bend National Park is one of the most well-known national parks in the country, putting it on our list for best camping in the south. Big Bend is made up of over 1,200 square miles of land, making it larger than the state of Rhode Island – so there is a lot to explore, and many campgrounds to conquer!
The National Park Service operates three traditional camping areas throughout Big Bend. Choose from Chisos Basin, in an open woodland area, Rio Grande Village, situated in a grove of cottonwood and acacia trees, and Cottonwood, a scenic desert oasis. Backcountry camping is an alternative option for those seeking to leave the road behind, but you must have a permit to participate in that style of camping in Big Bend. Reservations for all campgrounds must be made in advance.
This campground in Texas offers many different natural territories to explore. Pick your habitat and go on a hike through trails covering the mountains, the desert, or the river. If you'd rather kick back and relax, journey through your ecosystem of choice on scenic drives down paved and primitive roads. With required permits, you can also set off on a paddle adventure down the Rio Grande – a one of kind experience!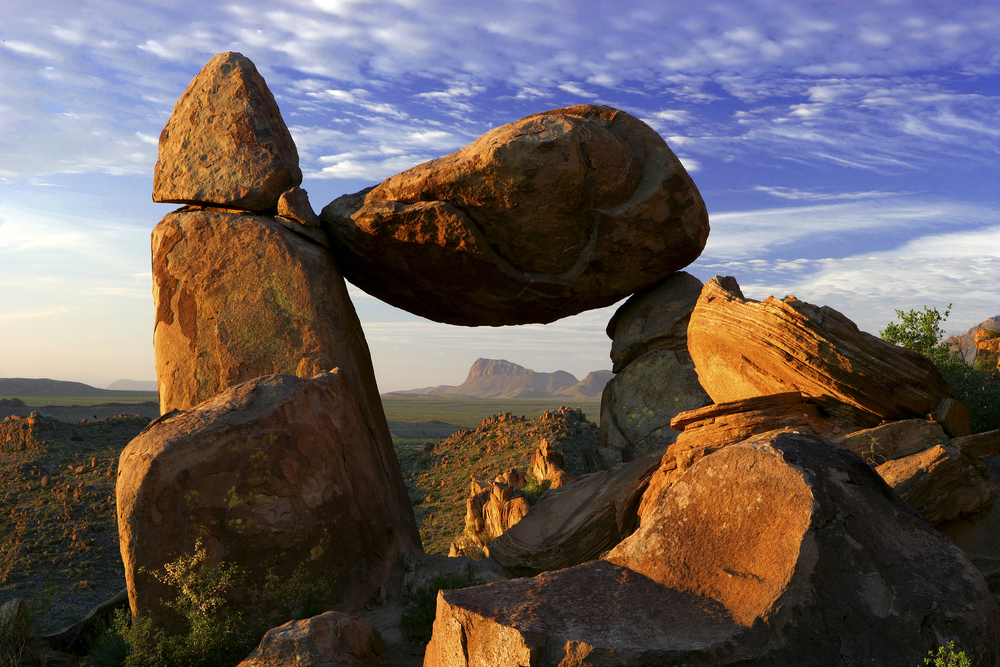 Bartram Trails, Alabama
For another boat-in camping expedition, Bartram Canoe Trails is one of the must-see campgrounds in Alabama. Located near Mobile, these exciting canoe trails were established for visitors to explore the environment from a different perspective, making this one of our top picks for campgrounds in the south.
Grab your kayak or canoe and come on down to tour the marshy wetlands of south Alabama straight from the water. A variety of single and multi-day trails are available for you to make the most of your stay. For a quick trip, select the Justin's Bay Sunrise to Sunset Trail or the Red Hill and Proctor Creek Trail. For an extended journey on Bartram Trails' waterways, choose Spoonbill Sandbar, Two Rivers Point, or Dead Lake Island Trails.
Campsites are located along each of the water pathways and should be reserved in advance to make sure there is availability before you set out. These trails are restricted to kayaks and canoes, so leave the motorboats at home. Nearly all sites are accessed by boat only, so you will need to carry supplies with you. Campers are required to bring a compass, map, and flashlight among their equipment. If setting out on a water-based trip doesn't float your boat though, Bartram Trails also offers two land-based camps and a few floating platform campsites.
A visit here is all about the wildlife. Travel through marshes straight to the coast and get to know the creatures and plants that call this area home. You could see a number of different species of fish, crustaceans, wading birds, reptiles – you could even cross paths with an alligator, so be on the lookout!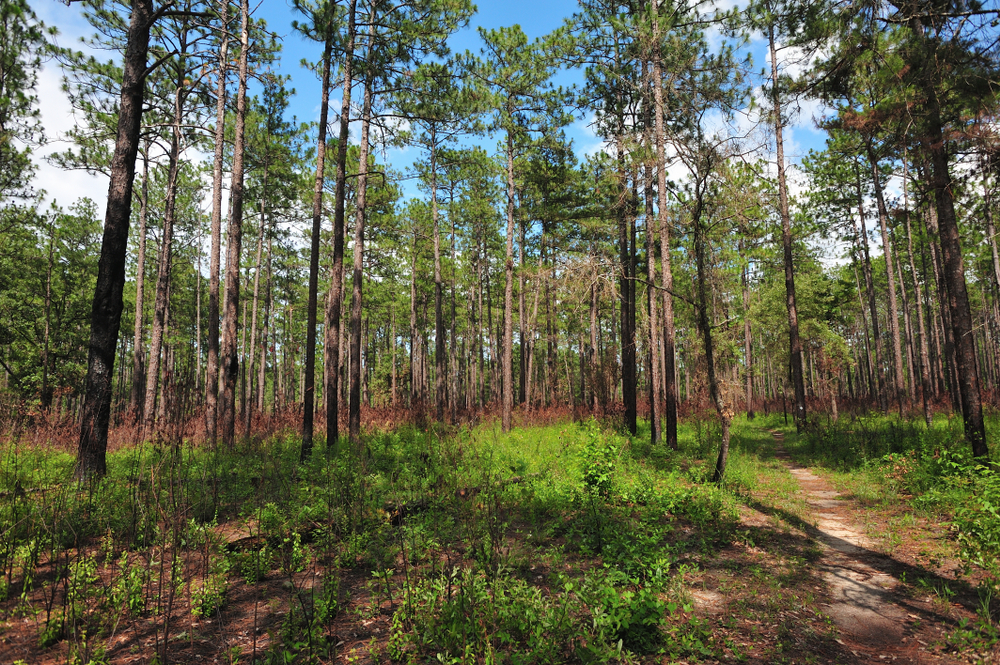 South Cumberland State Park, Tennessee
For a great traditional camping trip, South Cumberland State Park is an outstanding choice for campgrounds in Tennessee. With a lovely environmental backdrop and easy-access to an outdoor adventure, this site had to make our list for best camping in the southeast.
Tents and small campers are accommodated at South Cumberland's campsites, with each site providing access to a fire pit and picnic table. There are no water or electrical hookups here – you'll want to make sure you have batteries with you! However, bathrooms and showers are accessible to campers in this area. Like many of the other sites on our list, you can also hike to primitive and backcountry campgrounds if you're feeling a little more daring.
In fact, with 90 miles of backpacking trails, and 93 campsites along the way, this may just be the perfect spot for a multi-day hiking tour. You could also break your journey along the trail at Hobbs Cabin for a night, which is available for rent. If you plan to take advantage of this exciting option, check out the park guidelines and make sure you bring plenty of water with you – there are no water hookups at the backcountry campgrounds.
While you're in the park, there are many outstanding sights to explore. Take a guided tour through Buggytop Cave, or enjoy rock climbing at a variety of locations in the area. If you're in need of a rest, chill on the beach with a good book at Grundy Lake. South Cumberland state park is definitely a camper's dream!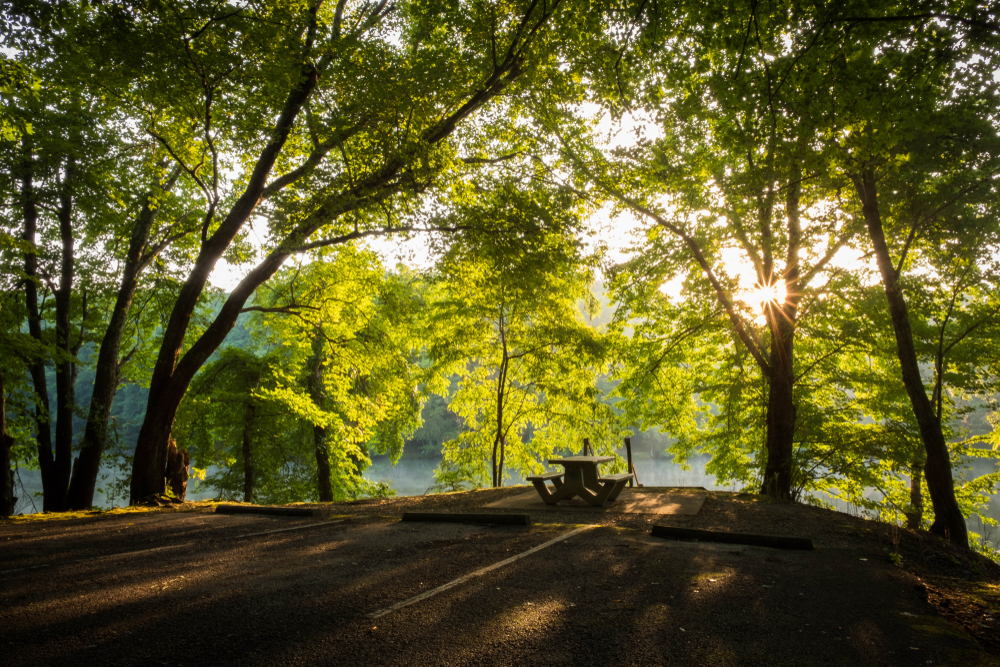 Franklin D. Roosevelt State Park, Georgia
Located in Pine Mountain, this is one of the most scenic campgrounds in Georgia. With so much to do and see in the area, it is one of the most fun-filled places for camping in the south!
Franklin D. Roosevelt State Park is the most expansive state park in Georgia, with a lovely mountain landscape surrounding for miles. President Roosevelt was a frequent visitor to the area during his presidency to ease the pain of his battle with polio by swimming in the natural spring waters of nearby Warm Springs. You can experience the spring waters, too, by taking a dip in the park's Liberty Pool that is fed by local spring waters. A trip to this park is also not complete without a stop at Dowdell's Knob, one of President Roosevelt's favorite picnicking sites.
Many camping options are available on a visit to FDR State Park, including tent and RV camping, backcountry and pioneer sites, as well as log cabin rentals situated around a calming lake. Many travelers fish on one of the two lakes in the park, or hike the 40 miles of trails taking you all around the mountain. If you prefer to explore off your feet, guided horseback tours of the park are also available to campers.
Being miles away from any big city, this is an excellent spot for stargazing after the sun sets on the mountain. Bring your telescope, and enjoy the spectacular nighttime sky as you've never seen before!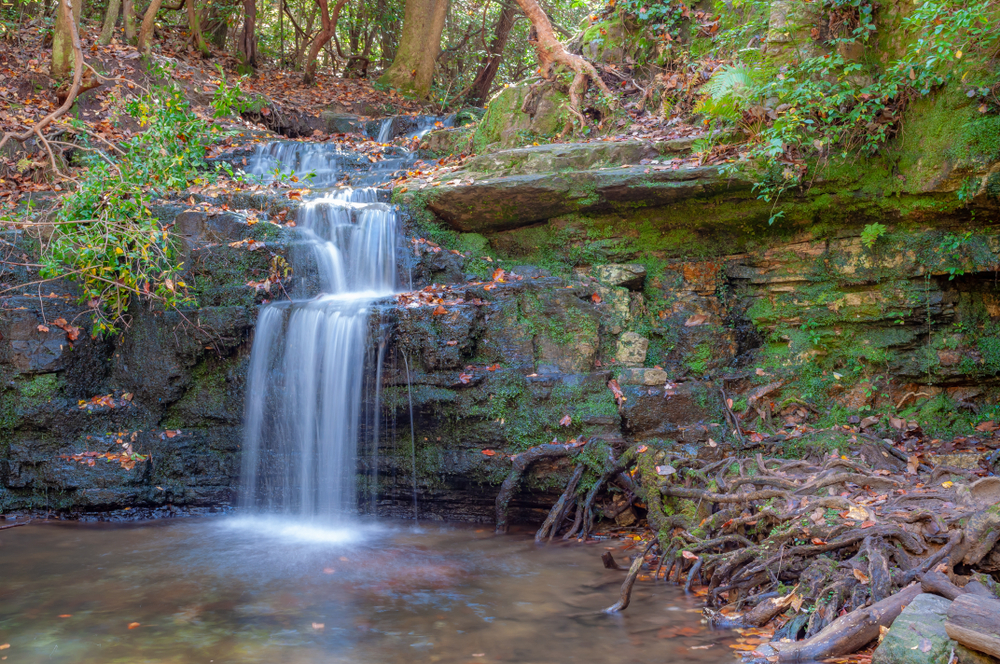 With so many outstanding campgrounds in the south, it might be hard to choose which one to visit. Truly, you can't go wrong with any campground featured on our list. If you're ready to glamp, or toss your phone to the wayside and live off the land for a weekend, there is a campsite in the southeast calling your name. So what are you waiting for? Grab your gear and come on – adventure awaits!