There are so many amazing, beautiful, and unique places to visit in the South of the United States. The southern states consist of a large chunk of the U.S. so if you plan on doing any major traveling in this country, you are bound to end up in the South at some point. And you are in for a treat once you arrive!
Whether you are taking a southern road trip, exploring a specific state, or want to cross off another U.S. National Park, whatever brings you to the South will be well worth the trip! There are so many things to do here from fun, history-rich cities to gorgeous natural landscapes. You are sure to make some great memories as you discover what these states have to offer.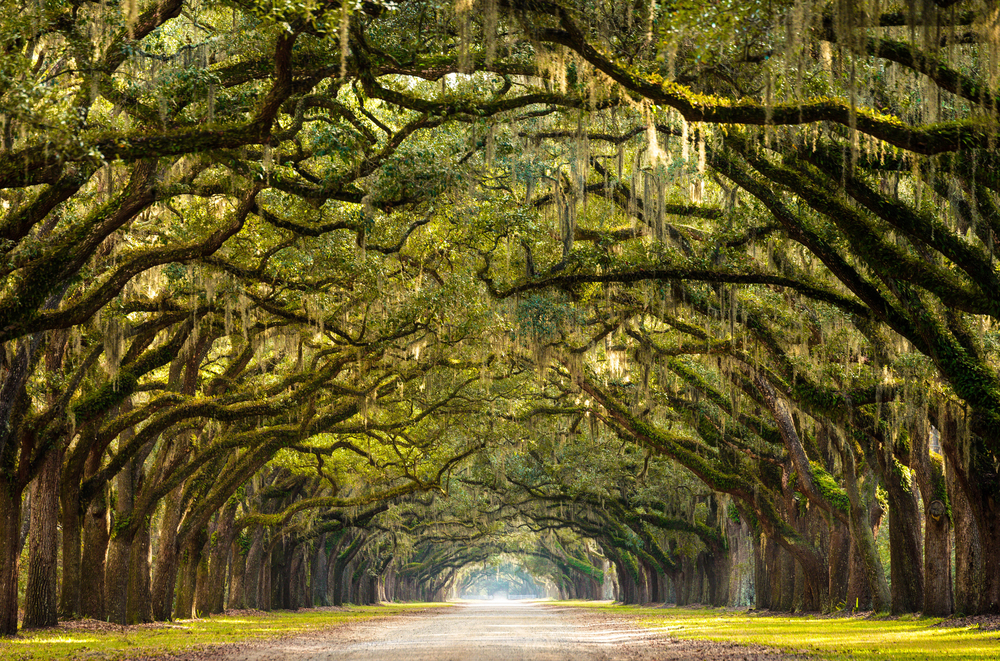 20 Epic Places To Visit In The South, USA
Providence Canyon, Georgia
Providence Canyon State Park provides one of the best landscapes in Georgia and is 100% worth the visit if you are in the state. Known as Georgia's "Little Grand Canyon," the Providence Canyon makes a great day trip for nature lovers and hikers.
With over one thousand acres to explore, you will have so much fun searching out the best photo spots. The soil here is an array of pink, orange, red, and purple, creating an otherworldly appearance you will fall in love with.
If you want to check out the hiking trails, there are many to chose from with varying levels of difficulty. There are many scenic overlooks that give a view of the many gullies, the deepest of which is at 150 feet. If you visit in July or August, look for the rare Plumleaf Azalea flower blooming. You can camp at this park as well if you want to stay longer in the pretty area.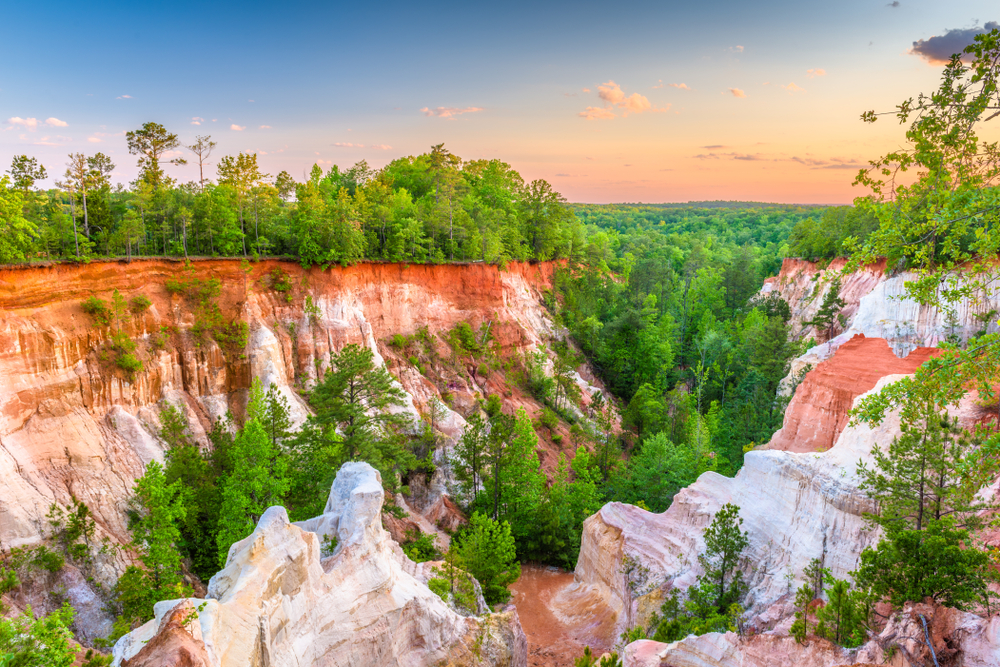 Ginnie Springs, Florida
Ginnie Springs is truly a beautiful hot spring oasis in Florida! With shockingly blue, crystal clear water, you will feel as if you have traveled to paradise. If you are looking for a place to relax, this is one of the best places in the South.
Spend time swimming, tubing, or paddle boarding in this consistent 72 degree Fahrenheit water. If you are scuba trained, this is a great place to go diving as well as there are many caves to explore.
Ginnie Springs can get quite busy in the summer due to its popularity, but if you visit in the spring or fall, you can avoid the worst of the crowds. The area is also fairly good-sized, so it is possible to find a little corner to yourself. If you want to make a weekend out of visiting the springs, you can stay at the campground.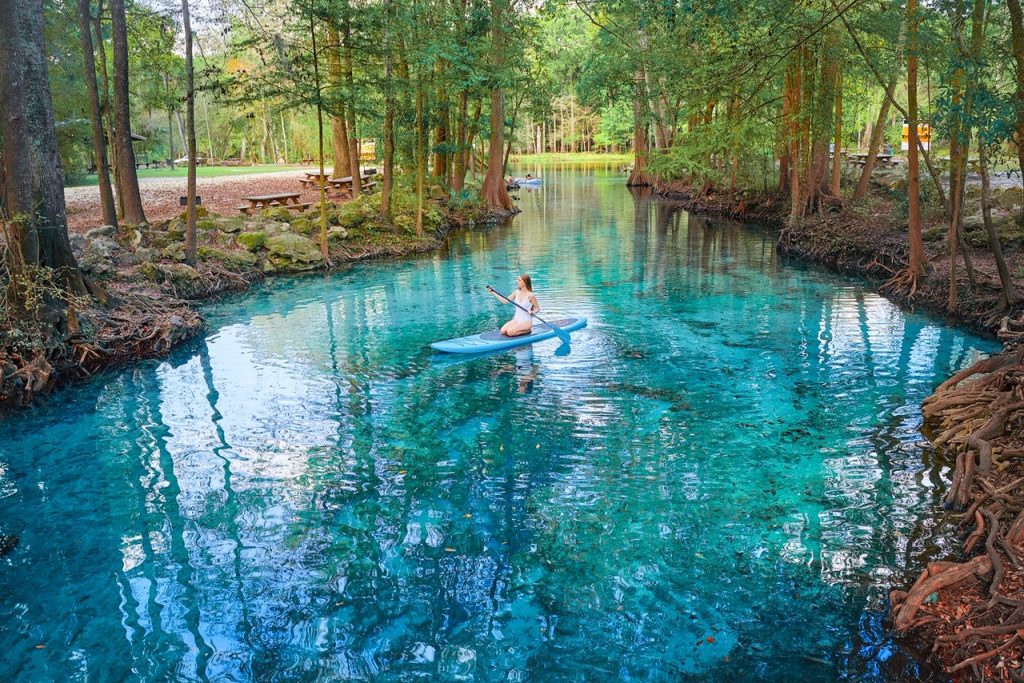 Jacob's Well, Texas
The Jacob's Well Natural Area is about an hour southwest of Austin, Texas, and can be visited as a day trip from the city. Jacob's Well is the second-largest completely submerged cave in Texas. This 81-acre area is free to visit unless you plan on swimming, in which case you need to pay a fee and reserve a time. Taking a dip here is a great way to cool off in the summer heat. The water stays at a constant 68 degrees Fahrenheit. Swimming is allowed from May until September.
Along with swimming, Jacob's Well is a great place for hiking and bird watching. It is also possible to go on an hour-long tour with a naturalist guide. This is a great way to learn about the nature of the area along with the history of Jacob's Well and the aquifer system. Tours are by request only on two Saturdays each month. You can also stop by the Nature Center any weekend.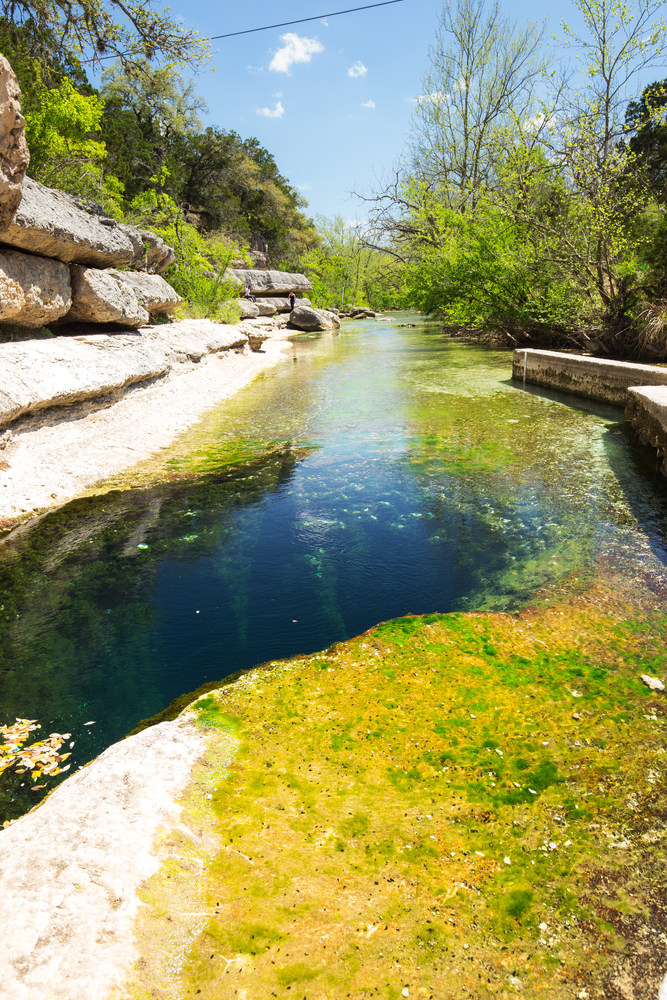 Cummins Falls State Park, Tennessee
About an hour and a half from Nashville, you will find the pretty and tranquil Cummins Falls State Park. This is a great stop to make if you are doing a Tennessee road trip and love exploring nature. The beautiful Cummins Falls is a 75-foot waterfall that cascades down a cool rock base before ending in a swimming hole.
It is important to note that you do need to get a Gorge Access Permit before you begin your hike to the waterfall. The hike itself is relatively strenuous and involves traversing uneven ground, crossing water, and climbing rocks.
Because of this, it is not recommended for really young kids. However, the hike is very much worth it when you get to see the falls and cool off with a dip in the water. If you do not want to hike into the gorge, there is a viewpoint above it where you can get a great look.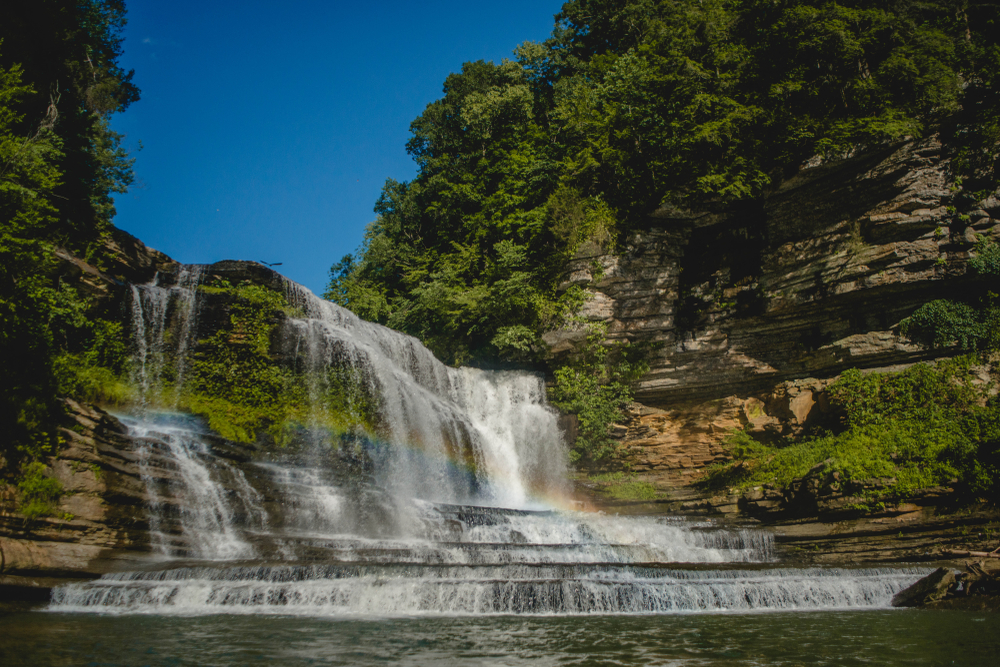 Savannah, Georgia
Savannah is a must for any Georgia road trip! This is a city full of Southern charm, from its cobblestone streets to the Spanish moss covering the oak trees. This is the perfect city to escape to for people with any hobby or interest. History buffs will love exploring Old Fort Jackson or learning about the city's past on an Old Savannah Trolly Tour.
If you are into architecture, you will really love checking out the Victorian district, the Cathedral of St. John the Baptist, or the Mercer Williams House. If you are traveling with kids and want some family-friendly fun, head over to pretty Forsyth Park or consider booking a river cruise on an iconic steamboat. No matter what you do in Savannah, you are sure to have a great time!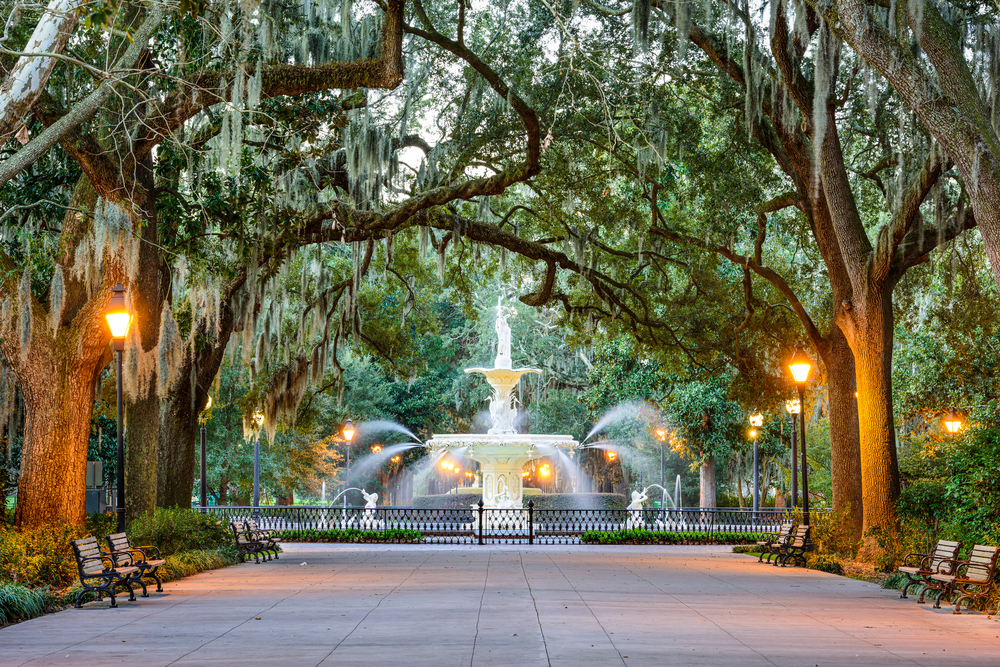 New Orleans, Louisiana
New Orleans is a vibrant, fun city where you can easily spend a couple of days or over a week. There is just so much to do and see! Start your stay here by familiarizing yourself with the city by walking the pretty streets and exploring the famous French Quarter. If you love photographing beautiful streets and buildings, then you will adore NOLA! There are so many balconies and amazing, Southern-styled architecture.
New Orleans is also one of the best cities in the South for food! It is really a destination for foodies who want to try French Creole cuisine, check out cute cafes, or even just bar hop.
When you are not stuffing your face with beignets, you can ride the streetcar, walk along the Mississippi River, or visit the Saint Louis Cathedral. When night falls, head to Bourbon Street to soak in the party atmosphere.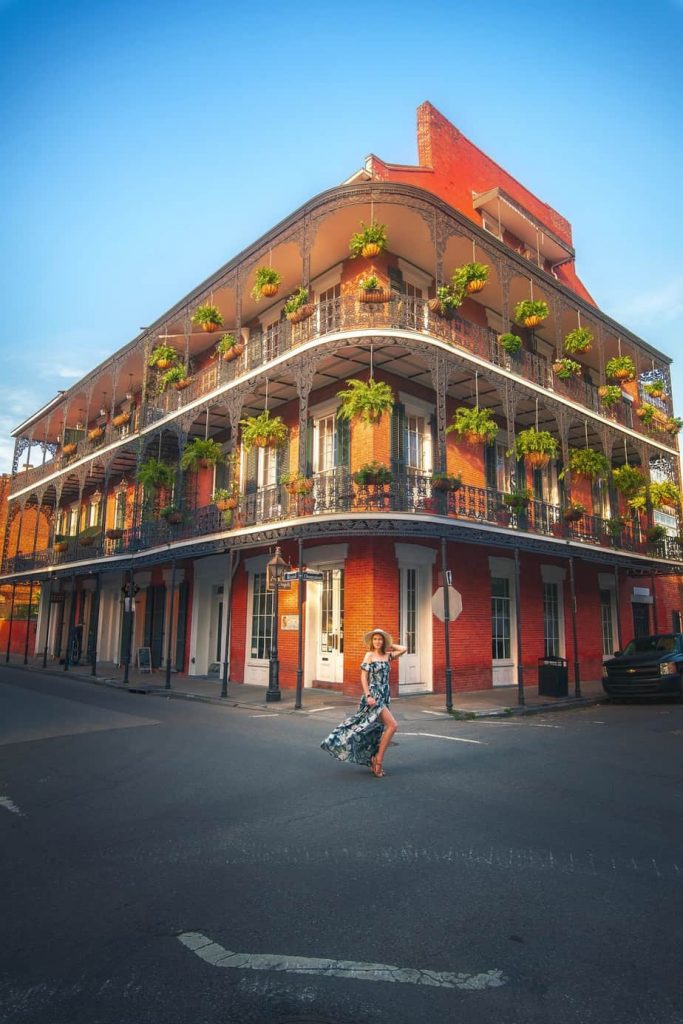 Hot Springs National Park, Arkansas
In Arkansas, you will find Hot Springs National Park, which has some of the best hot springs in the U.S. Take a dip in the natural, thermal hot springs from inside one of the historic bathhouses.
While you can't soak outside, you can still touch the fresh water in a couple of outdoor pools. The 4,000-year-old, protected spring water is drinkable so make sure to stock up on water by filling bottles at some of the many fountains.
While you are here, make sure to check out the Fordyce Bathhouse Museum and Visitor Center to learn about the history of the baths. The Hot Springs Mountain Tower is another thing to check out is you love great views. The open-air observation deck will provide views of the mountains and forest. There are also a few hiking and biking trails that will weave you through the nature of the park.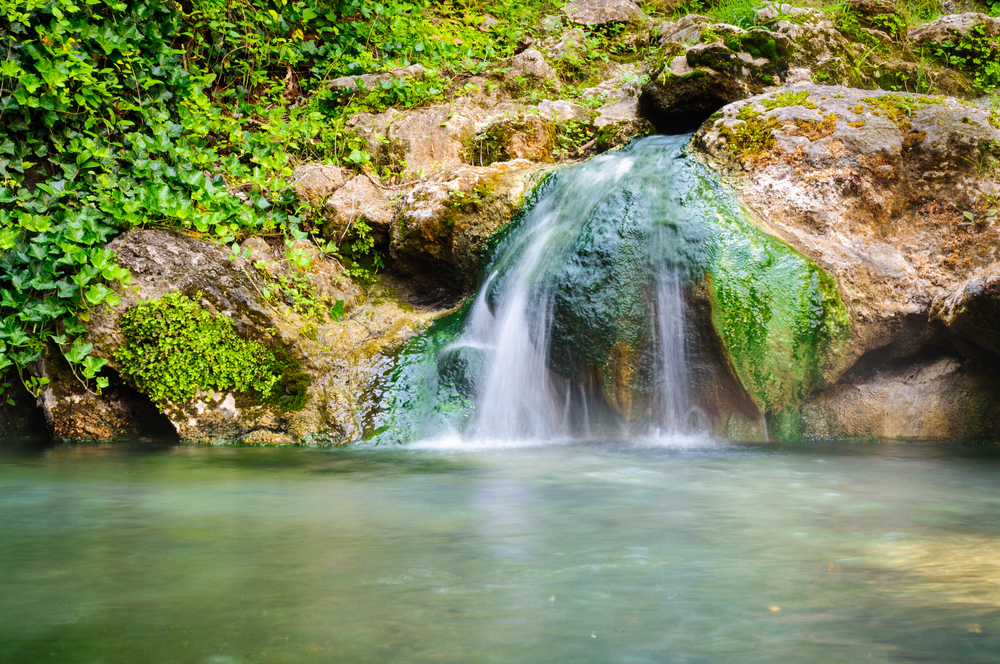 Stephens Gap, Alabama
The Stephens Gap Callahan Cave Preserve is one of the best places in the Southeast and can be found about two hours north of Birmingham, Alabama.
It is a very cool place to visit if you love exploring unique nature locations. Stephens Gap is one of the most photographed caves in the country and it is no wonder why! It is so pretty here! The cave features a waterfall that cascades into a deep pit.
The cave has two entrances, one for hikers and one for people who are trained in repelling. Because of the position of the entrances, there is often light streaming into the darkness, creating an awesome scene. The hike is about a mile and a half round trip and is moderate difficulty. There are steep and slippery areas, so be careful and wear appropriate shoes. If you are repelling, you must bring your own gear. However you plan to visit, you must get a free permit.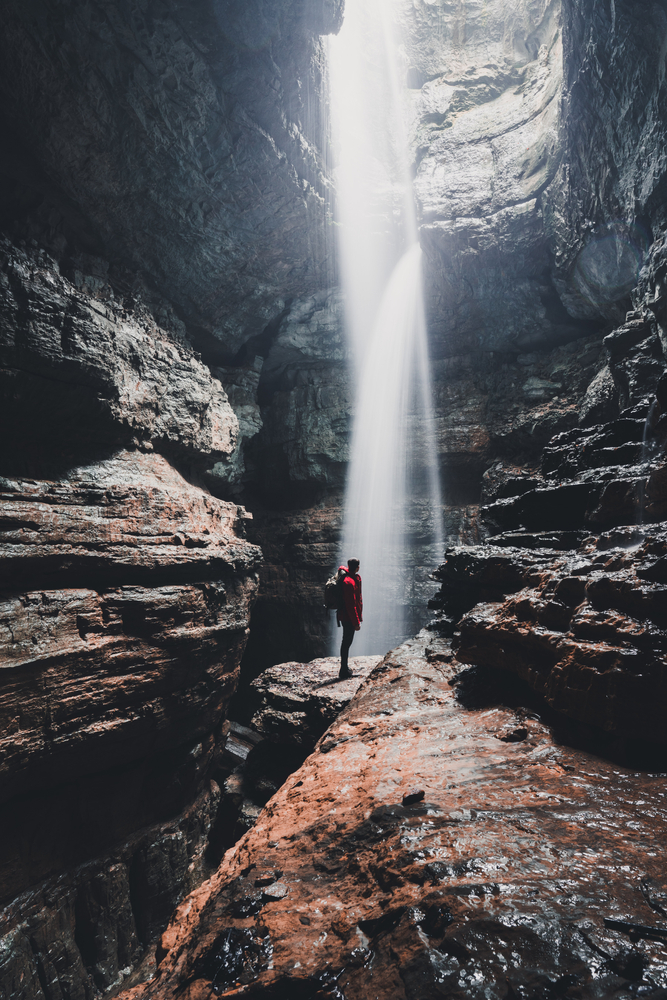 Helen, Georgia
Helen, Georgia is hands down one of the cutest small towns in The South and you will instantly fall in love with its charm. This tiny town has German roots, a fact that will quickly become apparent by the architecture.
You will feel as if you are walking through an Alpine village. Come in summer to enjoy the surrounding great outdoors or plan your visit for December for European Christmas market vibes.
Even though the town only holds a population of about 550 people, it also home to a ton of fun activities. You can go zip-lining in the trees, tubing in the river, fly into the sky in a hot air balloon, or even pan for gold. In town, shopping is a great pastime, especially if Christmas is soon. Make sure to check out all of the cute, local artisan and treat shops.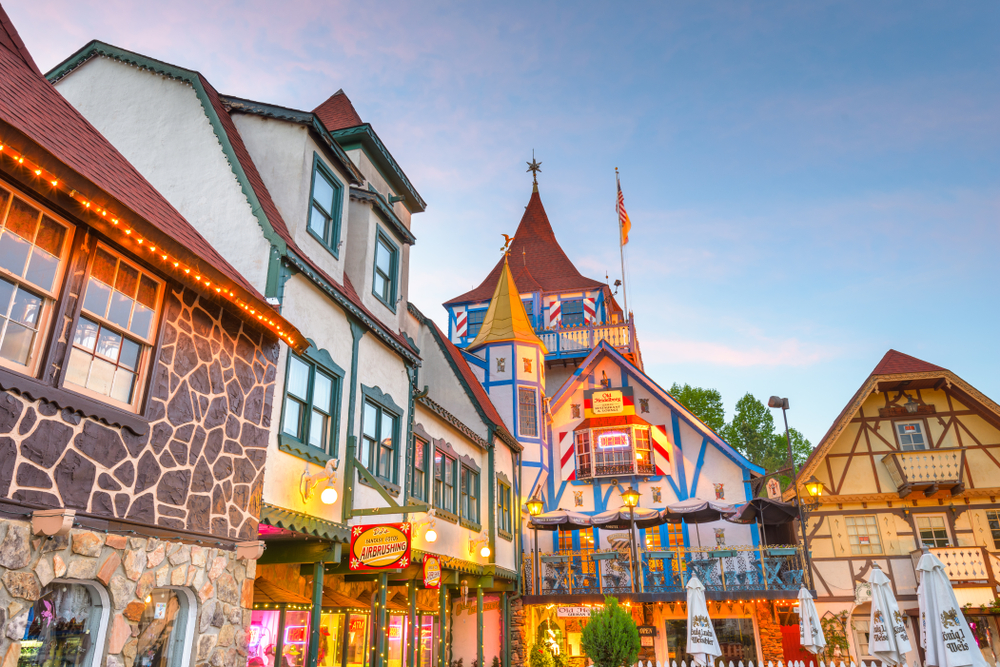 Great Smokey Mountains National Park, Tennessee
There is a reason the Great Smokey Mountains are the most visited National Park in the U.S. The over half million-acre park is absolutely gorgeous, especially in the fall when the foliage is set ablaze.
If nature is your happy place, then you are sure to love the Great Smokey Mountains! Spend a few days here hiking scenic trails, horseback riding, exploring historic sites, and spotting wildlife, including the possibility of black bears.
You can camp in the park or you can stay in one of the cute, mountain towns on the park's outskirts. Gatlinburg and Pigeon Forge are two popular options. These towns act as a gateway to the surrounding nature and have a host of fun things to do as well. The Great Smokey Mountains are not only one of the best places to visit in the South, but the U.S. in general. It is a popular road trip destination that you simply must visit at least once!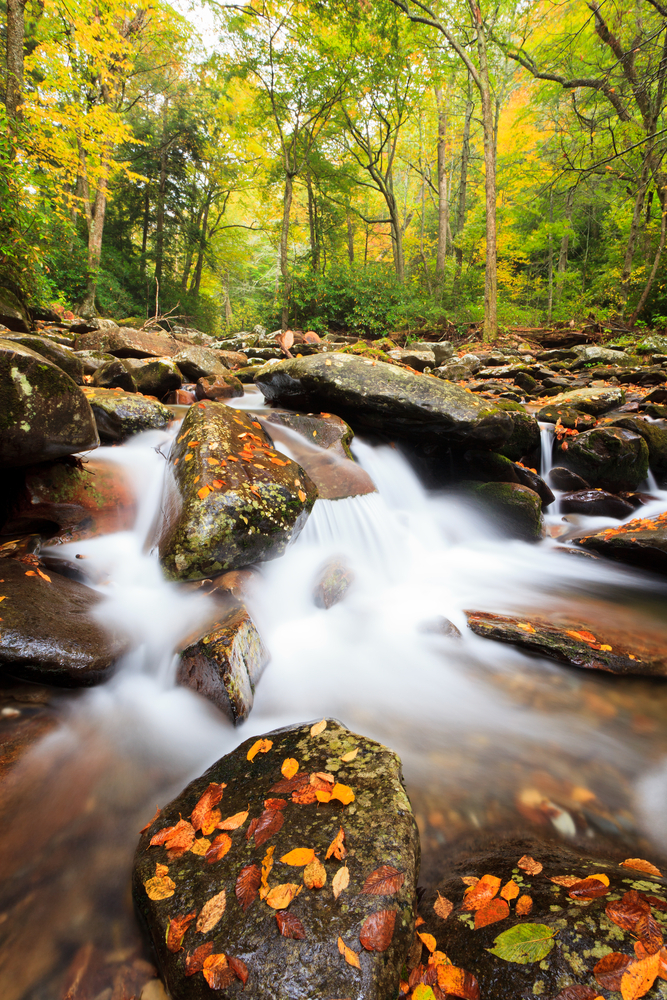 Charleston, South Carolina
Charleston, South Carolina is a lovely coastal city with plenty of Southern charm, pretty architecture, and historic points of interest. There is truly something here for everyone, making this city a top place to visit in the South. Also, did we mention the food?! This is a city full of great eats and we suggest taking a food tour to get a bite of all the best Southern food the city has to offer!
When you are full from eating your way through Charleston, relax on a horse-drawn carriage tour of the city or a boat cruise of the harbor. If you are into history or architecture, then check out the Fort Sumter National Monument, the McLeod Plantation Historic Site, or the Citadel. If you are traveling with kids you might have fun at the Joe Riley Waterfront Park, the South Carolina Aquarium, or the Magnolia Plantation & Gardens.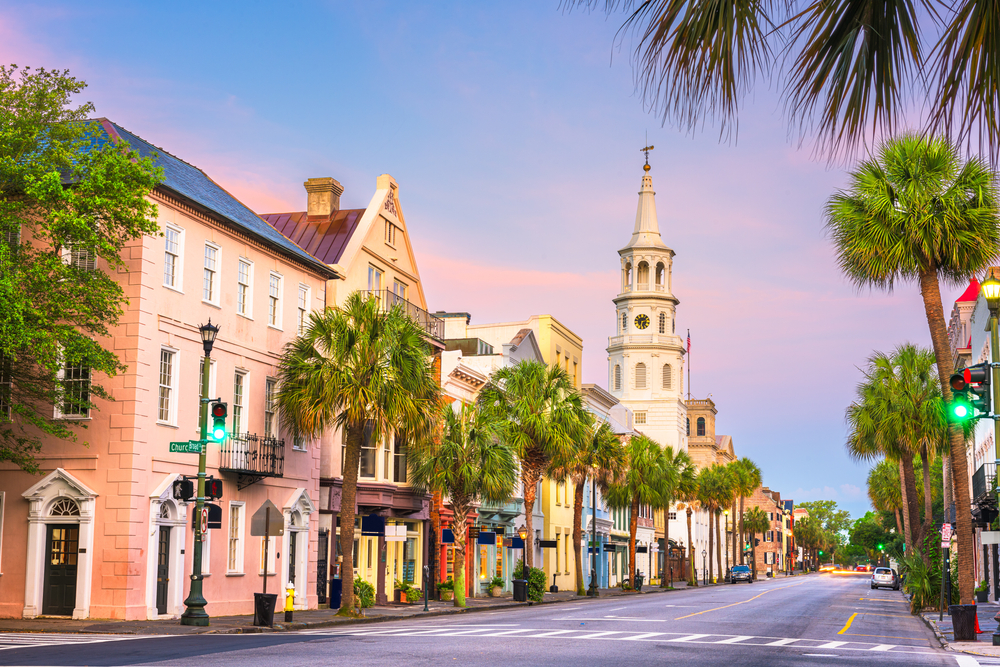 Shenandoah National Park, Virginia
Shenandoah National Park is a great Southern getaway found in the wilderness of Virginia not far from Washington D.C. This is the perfect place to escape the city and become one with nature. There are over 500 miles of hiking trails to explore. Discover beautiful fields of colorful wildflowers, flowing waterfalls, and a plethora of wildlife including deer, birds, and black bears.
Along with hiking, you can spend your time in the park driving the scenic Skyline Drive, riding your bike, fishing tranquil mountain streams, rock climbing, or stargazing. Pretty much the list is endless! There is so much to see and experience here that you can easily spend a day or three here. If you are staying the night, you can camp or stay at a lodge.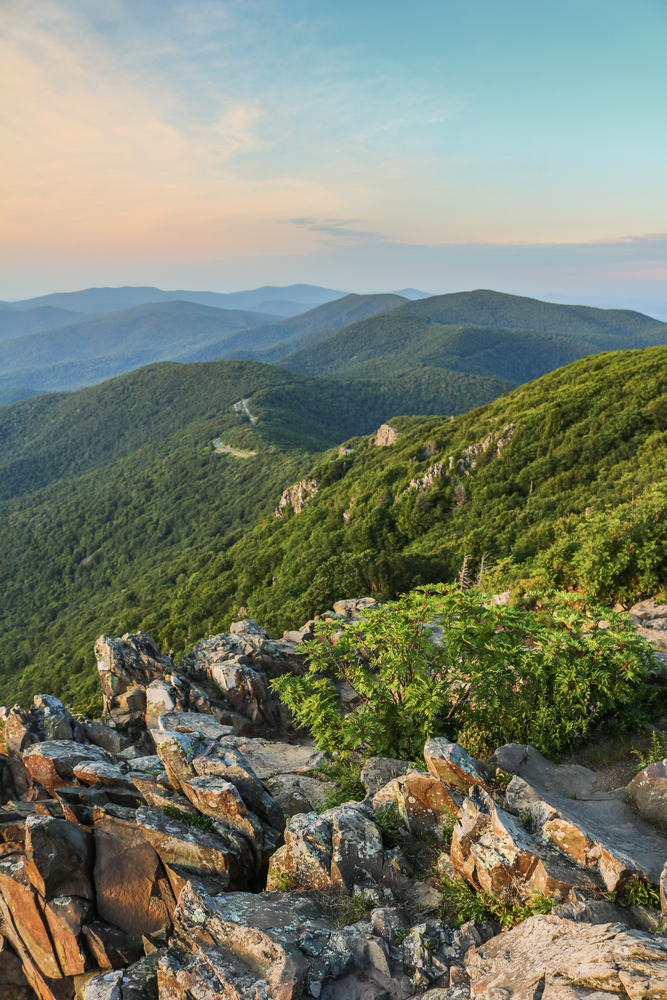 Upper Caney Creek Falls, Alabama
The hidden gem of Upper Caney Creek Falls is like a scene from a fairy tale. The hike to discover this sight is just under two miles round trip and is pretty easy. After wandering through the forest like a Disney princess, you'll catch your first glimpse of the tiny, 20-foot waterfall dropping into the perfect swimming hole. Another cool feature of this waterfall is the fast that you can actually walk behind it because of the shape of the cliff. This gives you a new perspective and a great place to take photographs.
If you visit in the summer, the forest will be bright green and full of wildlife. The pool under the falls is usually a pretty, blue-green color. After enjoying the upper falls, you can choose to continue down the creek to find the Lower Caney Creek Falls. To find the trailhead to this secret place in Alabama, drive about an hour and twenty minutes northwest of Birmingham to the small town of Ashridge.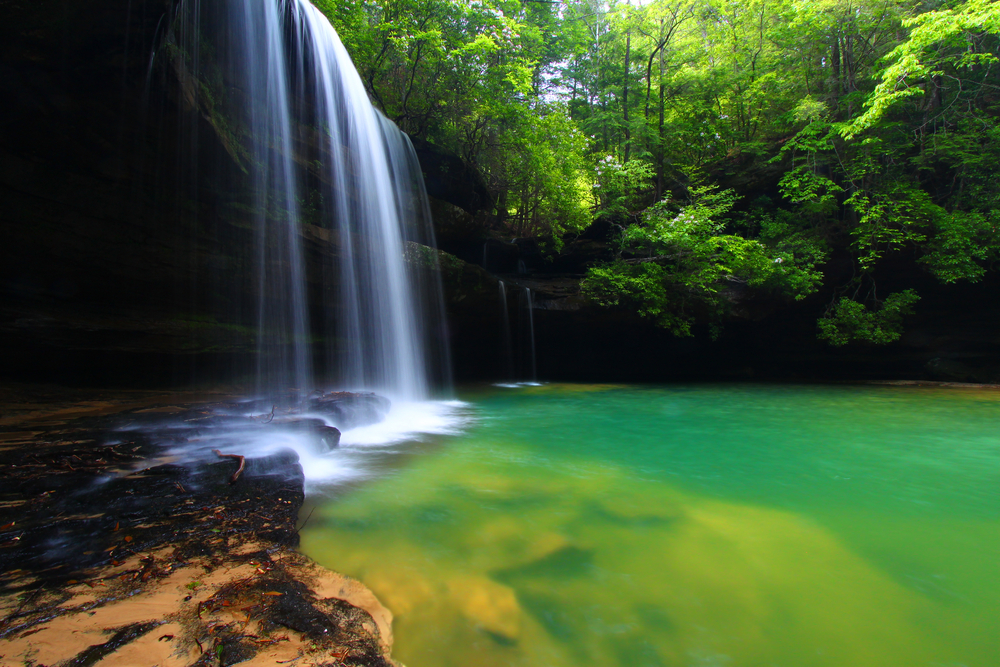 Everglades National Park, Florida
If you are planning a Florida road trip you have to go to the Everglades National Park! Whether you want to check another National Park off your bucket list, are an avid birdwatcher, or just love to discover cool and unique landscapes, the Everglades are for you! This park features over two million acres of wetlands, saw-grass marshes, and mangrove forests. It is the only place in the wild where you can spot both American alligators and American crocodiles. It is also home to a ton of species of beautiful birds, snakes, and manatees.
While in the Everglades, enjoy waking scenic trails, taking an airboat ride, finding all of the best observation towers, and visiting the Ernest F. Coe Visitor Center. If you are exceptionally keen to see wild alligators, hike the short Anhinga Trail, which is one of the best places in the park to find these amazing creatures. Just be careful not to get too close!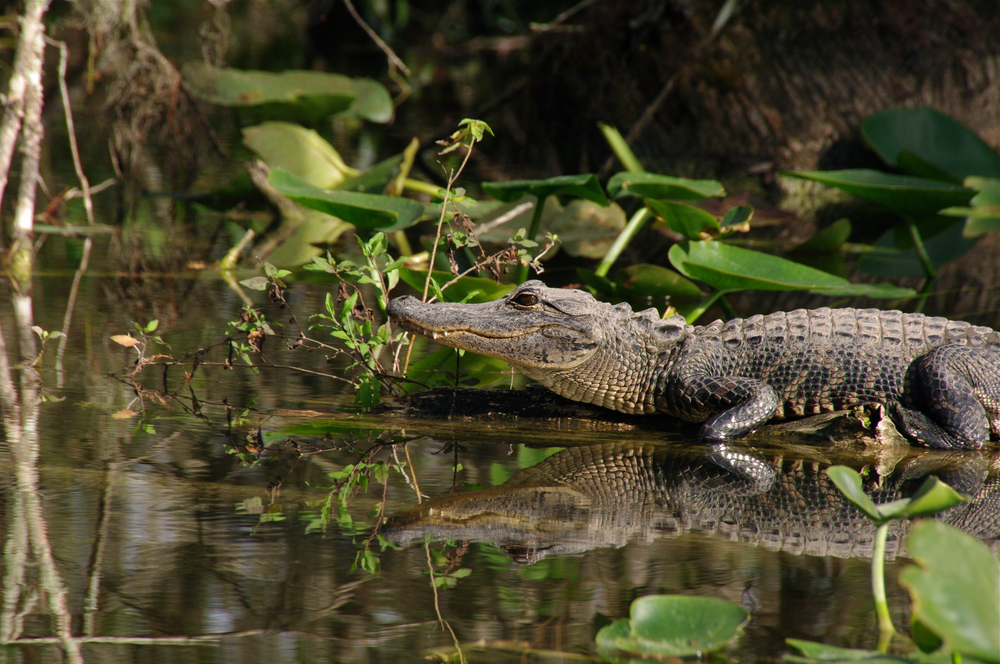 Austin, Texas
A Texas road trip is sure to bring you to Austin, one of the best cities in the South. Known as the Live Music Capital of the World and with a slogan of "Keep Austin Weird", this city is very hip. diverse, and full of music culture. Spend a couple of days here taking in the sights and just overall having a blast. Head to Sixth Street to soak in the vibe of the city as you bar hop and listen to live bands.
If you are into art or history, make sure to visit some of the city's museums, including the Bullock Texas State History Museum, the Blanton Museum of Art, or the Mexic-Arte Museum. If you are looking for a place to relax and cool off, the Barton Springs Municipal Pool is the place for you. The natural, spring-fed pool is found in the pretty Zilker Park.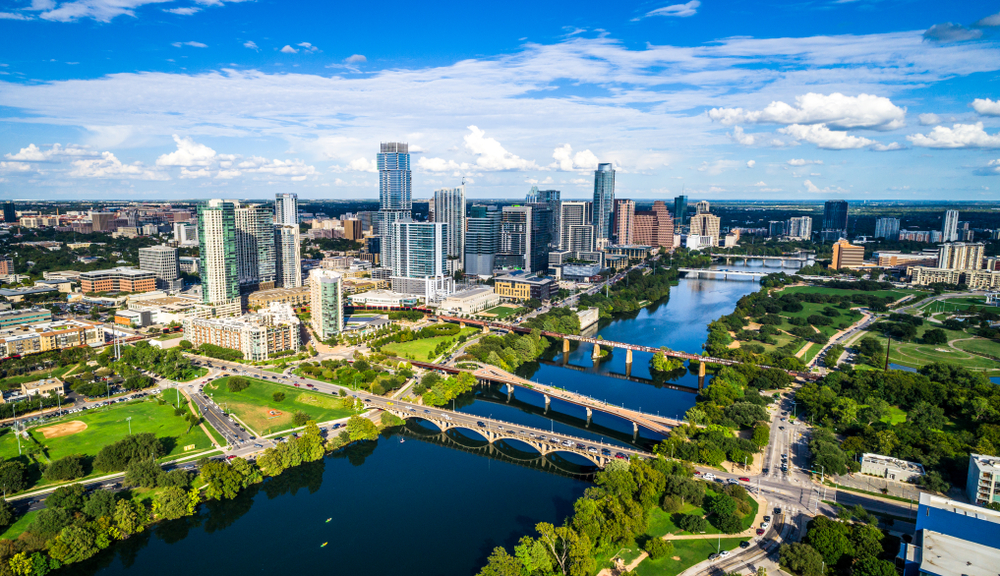 Asheville, North Carolina
Asheville, North Carolina is another Southern city worth visiting! This is a popular travel destination for a number of reasons. For one, the cute city is surrounded by the beautiful Blue Ridge Mountains. Enjoy "America's favorite drive" on the Blue Ridge Parkway as you twist through the mountains to find hiking trails and gorgeous scenic vistas. The nearby French Broad River gives tourists a place to go tubing, boating, or fishing.
When you are not exploring the encompassing nature, you will want to wander the cool city. Known for its art scene, Asheville is a hip city full of unique shops, outdoor markets, craft breweries, and local art galleries. Take a trolley tour to learn the history of the city or enjoy a delicious food tour. Another way to step into the past is to visit the Biltmore mansion, which was built by George W. Vanderbilt in the 1890s.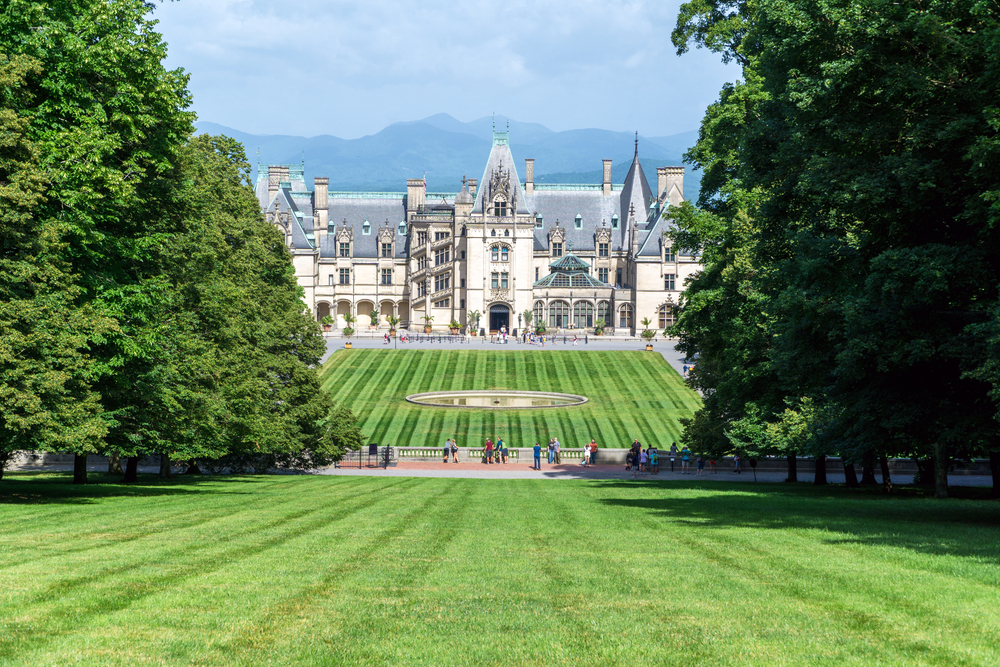 Orlando, Florida
Orlando, Florida is one of the top tourist destinations in the country! Besides being home to Disney World and Universal Studios, this city is where you can find a ton of fun things to do to fill a couple's weekend or a week-long family vacation. No matter who you are traveling with, there is something for everyone! Thrill seekers will want to go skydiving, ride in a hot air balloon, or go up in the 400-foot high Ferris wheel at ICON Park.
If you are traveling with kids, you will probably check out the many theme parks, but don't forget to take them to Gatorland, Wonder Works, or Discovery Cove. Anyone interested in science or space will want to take a day trip to the Kennedy Space Center at Cape Canaveral. When you are ready to relax and unwind, head out of the city to Blue Springs State Park or Rock Springs at Kelly Park.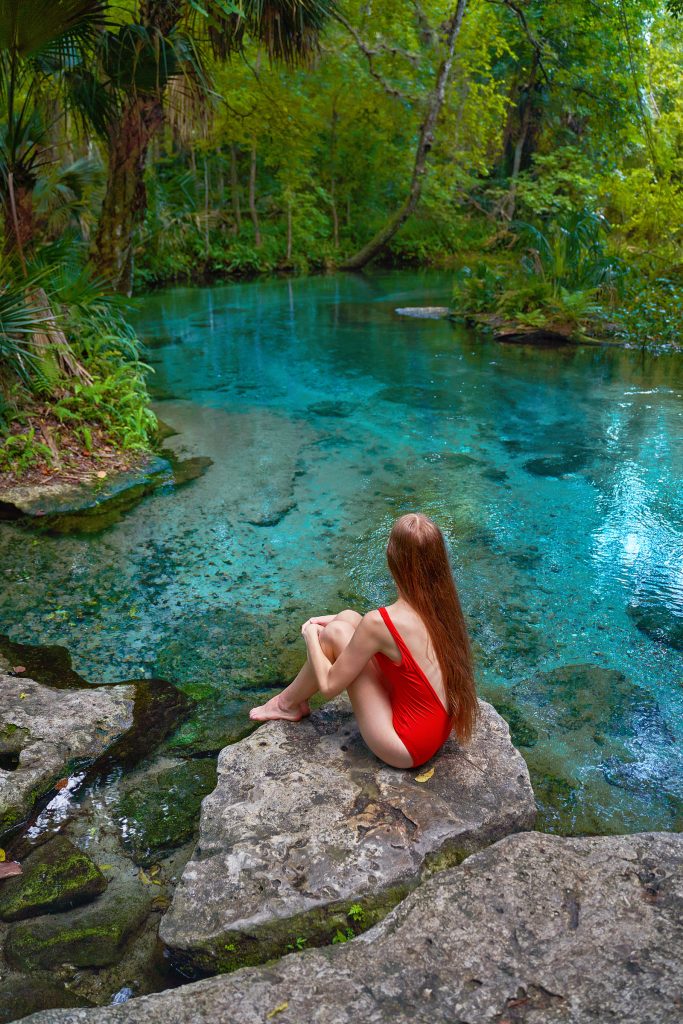 Big Bend National Park, Texas
Big Bend National Park is another place to stop in Texas. Since it is found on the border with Mexico, make sure to pack your passport if you want to make a stop in another country and visit some cute, small towns. The park itself is a prime desert and mountain location. This is a great place to camp, hike, and photograph nature.
One of the best hiking trails is found at Santa Elena Canyon. This two mile round trip hike will provide amazing views. This park also has historic ruins to discover, including a mine, a house, and a post office. When your muscles start to ache from hiking and adventuring, head to the Hot Springs Historic Trail by the Rio Grande to soak in natural hot springs while taking in great views of the river.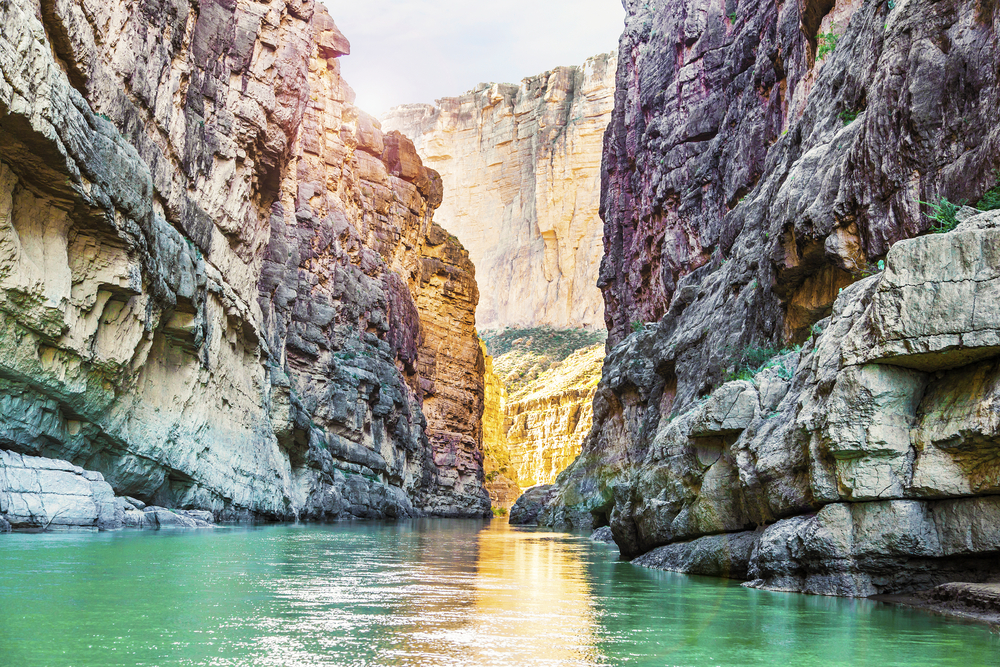 Nashville, Tennessee
Nashville is a great place to visit in the South if you love music or having fun in general! It is, of course, known as the Music City and is drenched in music culture. The entertainment district on Low Broadway is full of honky-tonks, themed restaurants, bars, and shops. You will also find the Country Music Hall of Fame here as well. If you want to learn the history of the area, consider taking a walking tour.
While in Nashville, you can also check out the historic Ryman Auditorium, explore pretty parks, or learn about science and history at museums. If you are up for an hour and a half drive, you can head down to the Jack Daniel's Distillery. Nashville is a great city to explore as a family or as a friend's getaway. No matter what you are interested in, there is something for you!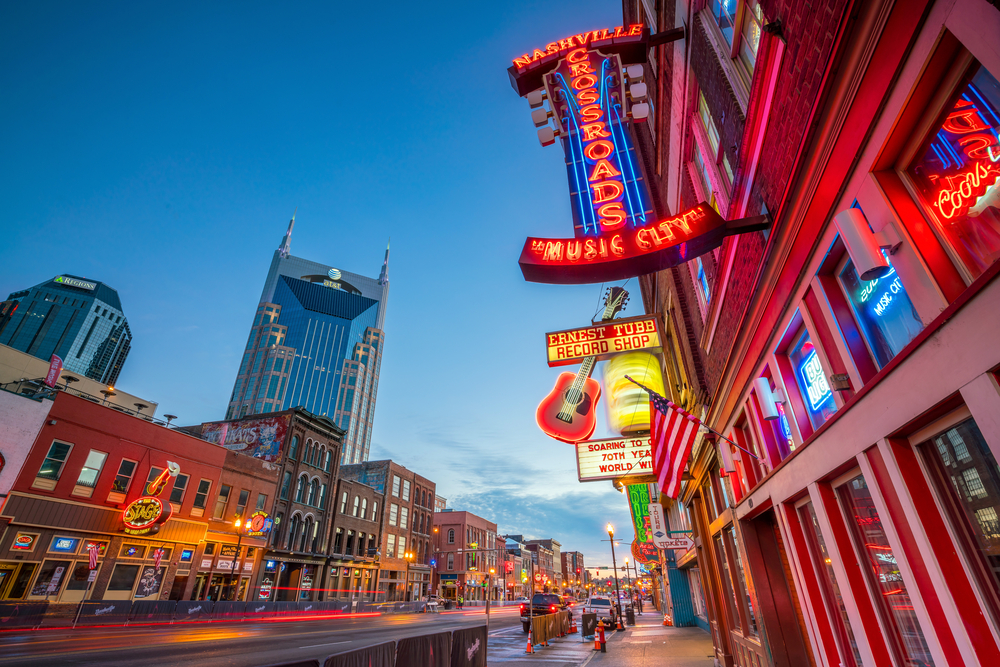 Chattahoochee National Forest, Georgia
The gorgeous Chattahoochee National Forest in Georgia is where you will find the ridge of Yonah Mountain, whose name translates to Bear in Cherokee. The hike to this mountain's summit is just over two miles one way and is relatively easy. The views are to die for from the top! Come to this area in the fall to catch the mountain peak drenched in lovely golden foliage.
There are plenty of other things to do in Chattahoochee-Oconee National Forest as well. There are over 800 miles worth of hiking trails to explore. Search for ancient petroglyphs and gorgeous waterfalls. You can also go canoeing, horseback riding, or camping. The Scull Shoals Historic Site features the state's first paper mill dating back to 1811. Chattahoochee National Forest is near Helen, Georgia, so you could easily make a day trip from the small town.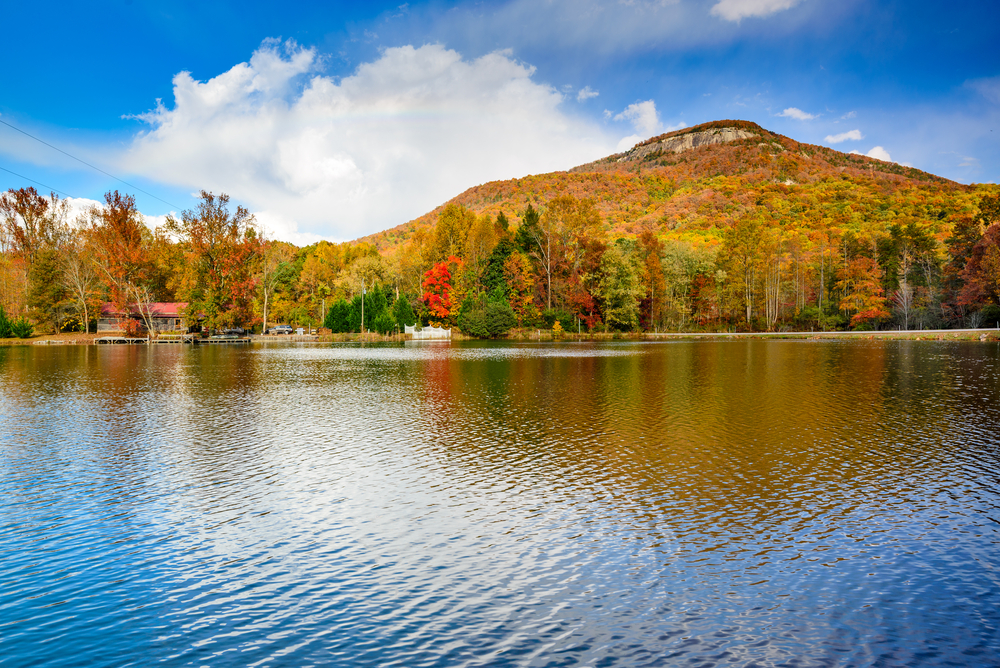 If you did not know beforehand, you have learned that the South is home to a ton of amazing places to visit! There are so many cool cities to visit in the South as well as National Parks, hidden nature gems, and diverse landscapes. We suggest planning a road trip or two in order to hit some of these spectacular places!