Are you hungry for restaurants in Chattanooga, Tennessee? You have found the right place. This is the best spot to learn all the best places to eat in Chattanooga including the best brunch in Chattanooga. 
Whether you are in town for an outdoor adventure, doing business, or there for the local delicacies, this list will be your perfect guide. We have you covered on the best and most loved cuisines, including the best places to eat brunch in Chattanooga.
If you have never visited Chattanooga, then you are in for an exciting trip. This fun southern city is nestled beside a beautiful mountainous landscape. The Tennessee River runs through the heart of the city. Chattanooga is known for its lively downtown and a gorgeous riverfront with iconic pedestrian walking bridges.
Chattanooga is also well known for its local-made ice creams, whiskeys, and more. With so much good-tasting food, you'll need this navigation map to be able to experience it all! We have you covered on all the best places to eat dinner in Chattanooga including the Boathouse, Public House, and Easy Bistro & Bar.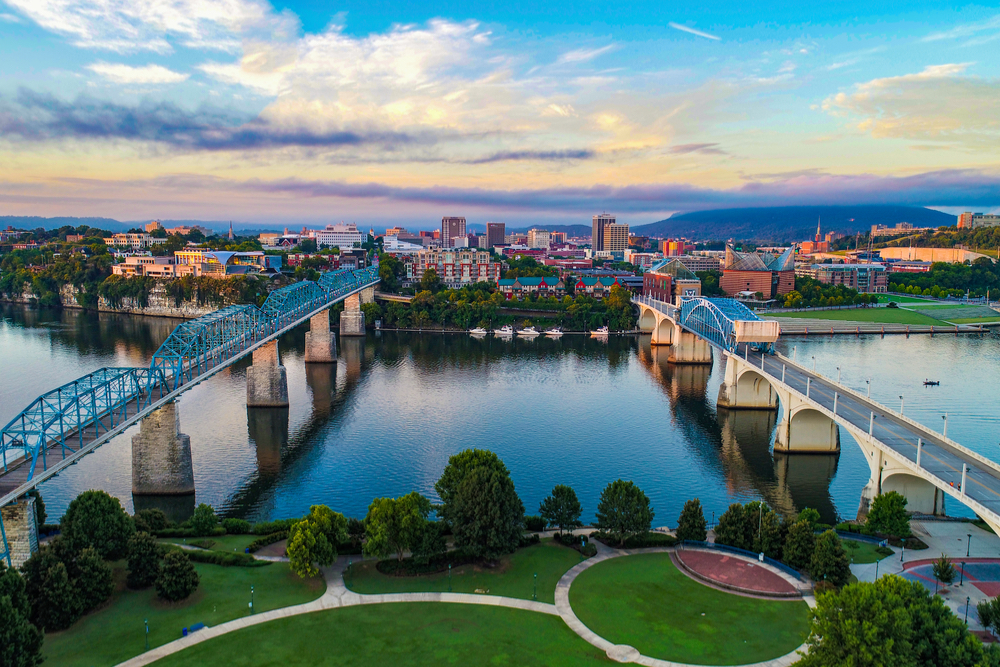 15 Best Restaurants in Chattanooga TN You Must Try
Milk and Honey
The flavor flows at Milk and Honey, the best breakfast in Chattanooga, Tennessee. This cute and hip coffee shop serves breakfast biscuits and burritos of a heavenly order. A focus on locally sourced farm produce sets Milk and Honey apart.
Wake up with a Nutella Late made with Stumptown's espresso beans before checking out the Aquarium in downtown Chattanooga. If coffee isn't your preference, don't worry. They also have a wide variety of loose leaf teas and juices to choose from and get the day started.
Bite into the sweet and savory flavors of the Fig and Prosciutto Toast for some of the best breakfast Chattanooga has to offer. Try the Pistahcio Croissant or their super-famous buttermilk biscuits straight from the bakery. Other can't miss breakfast dishes are their Hot Mess and the Hodgepodge Hash.
Go to Milk and Honey for a sweet bite as well. They have handmade poptarts, sea-salted caramels, and gelato. Milk and Honey will leave your taste buds wanting to wanting to stay in this beautiful southern city forever. Be sure to make a spot for this place in your Tennessee bucket list.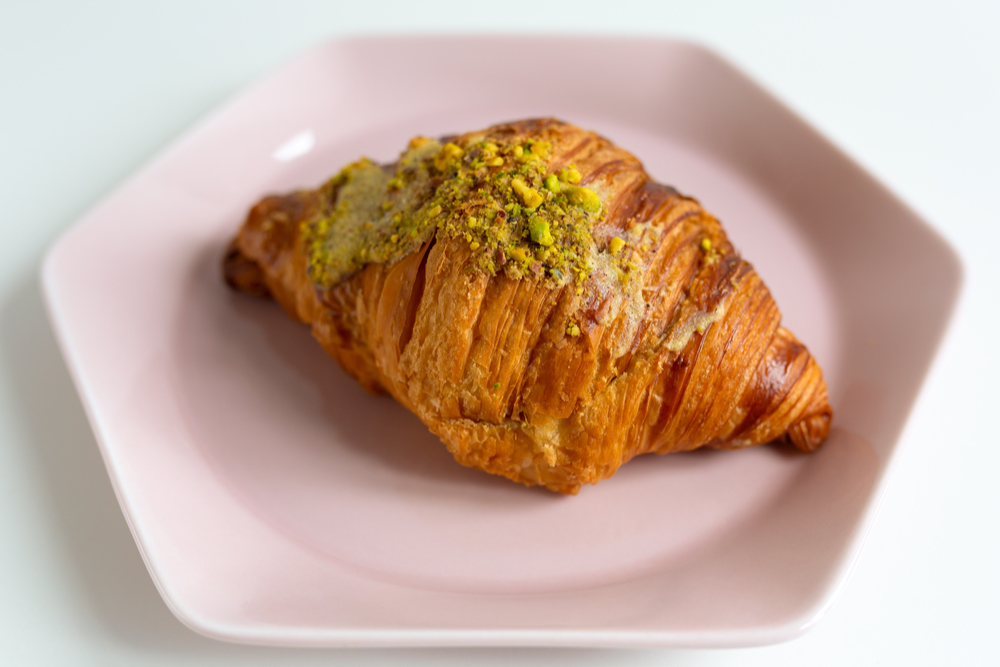 The Bitter Alibi
If you are looking for hidden gems that serve brunch in Chattanooga, then make your way to The Bitter Alibi. This cozy neighborhood pub offers a comforting and intimate atmosphere snuggled a few blocks off of Broad Street.
Brunch is done right when the food is tasty, the company is right, and the drinks are cold. The Bitter Alibi is one of the best restaurants in Chattanooga for just that. You and your friends will feel like a local when you sip on their local Chattanoogan Velo coffee, craft brews, or bubbly booze flutes. Get a fill of their Breakfast Wonton Nachos, or the cheddar dropped biscuits and chorizo gravy in The Cumberbatch. The best part is, they've even figured a way to make a donut breakfast sandwich!
Although The Bitter Alibi has an awesome brunch menu, they are a great place to stop for dinner in Chattanooga too. The Bitter Alibi is a fun place that keeps things fun and interesting. Go for the fun of yummy weekly specials on Fry-Day, the ultimate twist to start your Friday night right. Then, make the easy walk over to Broad Street for more fun in downtown Chattanooga!
Food Works
One of the greatest choices you can make for brunch in Chattanooga is going to Food Works restaurant in Signal Mill. This is one of the restaurants in Chattanooga tucked away inside an old mill converted into a restaurant giving it a cool industrial ambiance. The high lofty ceilings and exposed walls give an inviting and upbeat atmosphere, perfect for the vibes of a weekend brunch outing.
The food served here is no joke. The Southern style biscuits and other breakfast classics will have you sold at first bite. Favorite brunch menu items include the house made sweet lemon ricotta pancakes, the savory smoked brisket hash, and the Southern classic chicken and waffles. Don't worry if you want something more lite on the stomach, they have plenty of small starters, salads, and sides to choose from too.
Nic and Norman's Chattanooga
Nic and Norman's Chattanooga is another great place to find lunch in Chattanooga. Situated in the historic Chattanooga Choo Choo terminal station, the coolness of Nic and Norman's is something you won't want to miss.
Did we mention that this place is the Walking Dead actor Norman Reedus's place? Well, it is! With a vision to turn old iconic buildings into great spaces to make memories in, Nic and Norman began dreaming of a restaurants in Chattanooga.
Come try their delicious hot branded gourmet burgers and sidewinder fries. Breakfast foods make their way onto the menu in the form of scrambled eggs in their Hangover Helpers. Picky eaters will have their choice with vegetarian options, flatbreads, soups, salads, and more. Nic and Norman's score big on lunch restaurants in Chattanooga TN.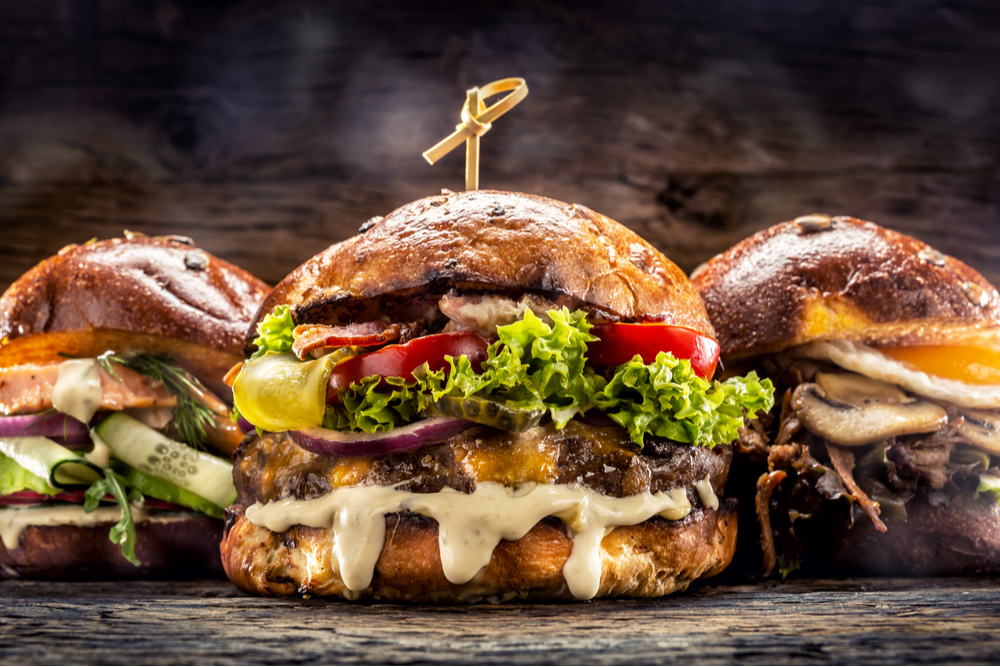 Easy Bistro & Bar
Easy Bistro & Bar is another one of the great restaurants in Chattanooga, Tennessee. Big flavors are truly impeccable at Easy Bistro & Bar. This place takes dinner to a whole new level which is why it is simply one of the best downtown Chattanooga restaurants. Be sure to bring along your friends, because this culinary treat is meant to be shared.
The charcuterie board established by Easy Bistro & Bar sets the bar for Chattanooga restaurants to follow. Everyone deserves a bite of their cast-iron seared coulotte steak though its so good you may be tempted to keep it all for yourself. Order the best dinner in Chattanooga with a plate of the roasted spatchcock chicken served with red sour cherries.
For the freshest seafood around, order something from their raw bar. The seafood is sourced from three coasts, giving customers the best of the best.
Elevate your meal with a choice of one of their special whiskeys. Easy Bistro & Bar offers a selection of more than 300 whiskeys from all over the world. Craft cocktails and thoughtful wine selections are sure to please anyone.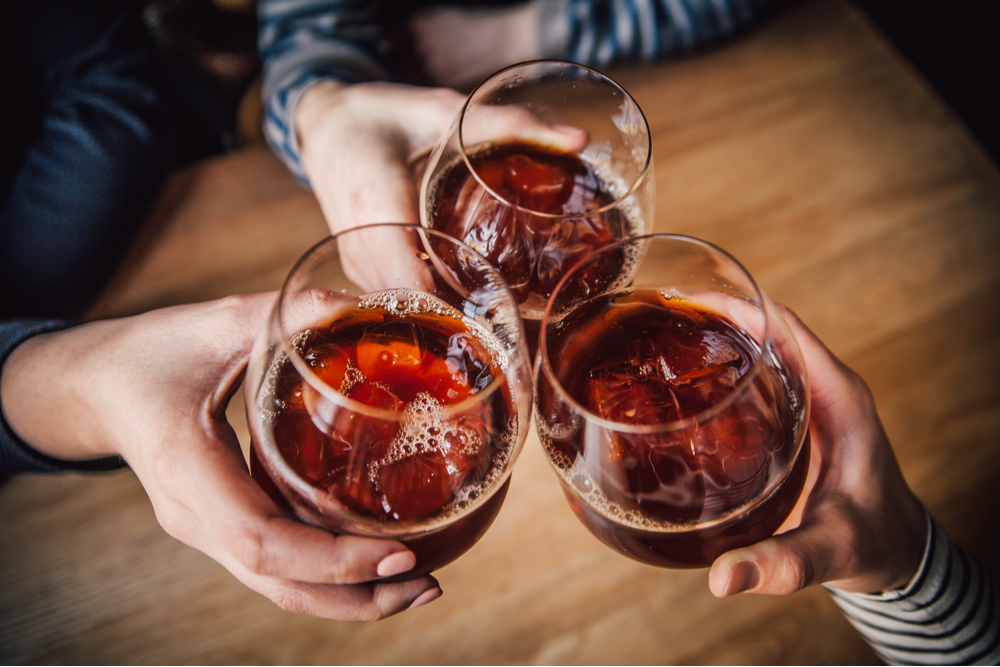 Whitebird
Make a food stop at Whitebird restaurants in Chattanooga Tennessee. The light and airy atmosphere is sure to please and the cuisine, even more so. Whitebird's mission is to elevate Appalachian fare from its misunderstood 'podunk' status, to refined beautiful artisanal dishes.
Savory meats are at the forefront of Whitebird's dinner menu paired with fresh harvest vegetables. Think Smoked venison racks, duct breasts with blood orange gastriques, and certified beef fillet cuts. Their condensed menu focuses on food quality while their staff ensures a warm welcome of good ole Southern hospitality.
Whitebird does more than just dinner though. Whitebird also doubles as one of the best places for breakfast in Chattanooga TN. Bite into one of their hearty southern style biscuits served with housemade jams and marmalades. Brunch is simply better with a barrel aged old fashioned and smoked brisket from Whitebird.
Boathouse
One of the best Chattanooga restaurants is hands down, Boathouse. Located on the Tennessee River, the views from your seat make for one of the most romantic dinners in downtown Chattanooga. As a premier location, the Boathouse offers guests the city's most spectacular view of the Tennessee River vista.
The Boathouse is a long standing tradition for locals and a choice destination for visitors. The restaurant features an eclectic menu with special dishes from the wood-fired grill and more creative house originals. You'll find that the Boathouse has one of the best oyster bars in the country, though their cuisine is not limited to just seafood.
Make your trip to Chattanooga an unforgettable experience. Dine at the premier riverfront Boathouse for one of the best Chattanooga restaurants that TN has to offer. Relax at the end of the day with the view and an order of their famous Lawton's Margarita.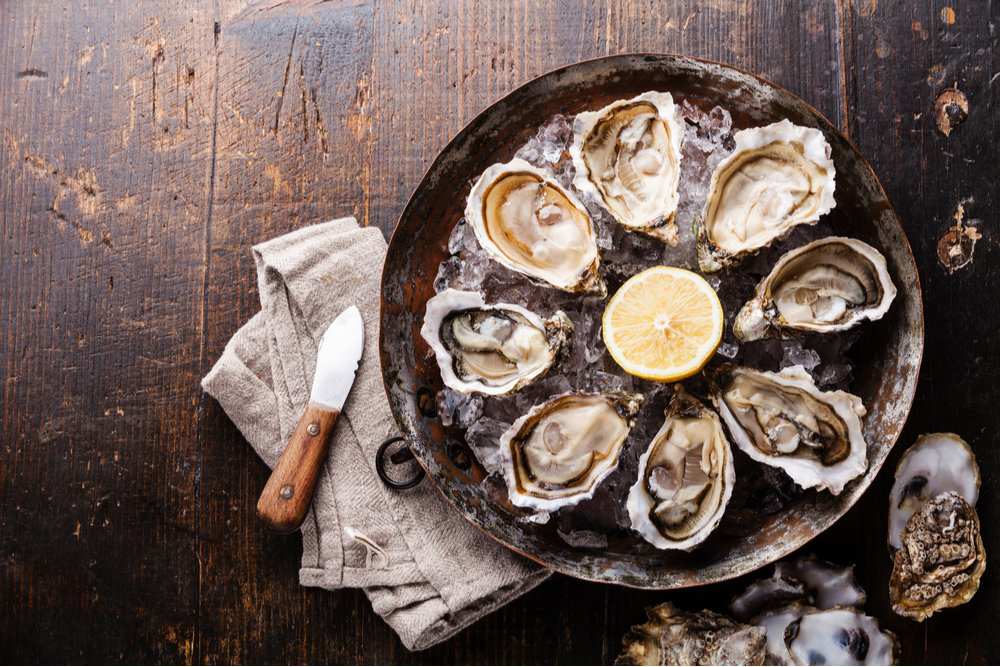 Southern Squeeze
Get a filling and fit meal at the Southern Squeeze is one of the best places to grab lunch in Chattanooga. With a focus of healthy feel-good and vegan meals, the Southern Squeeze is sure to get you energized and ready for a fun day in Chattanooga, Tennessee.
Colorful fresh food will have your tummy thanking you for the decision to stop at Southern Squeeze on your way to art museums, the aquarium, or the outdoor rock climbing wall. Give their lentil-based Sloppy Joe a try or slurp on a Blueberry Superfood smoothie. No matter what you order, the Southern Squeeze will be one of the best quick and easy lunch restaurants in Chattanooga.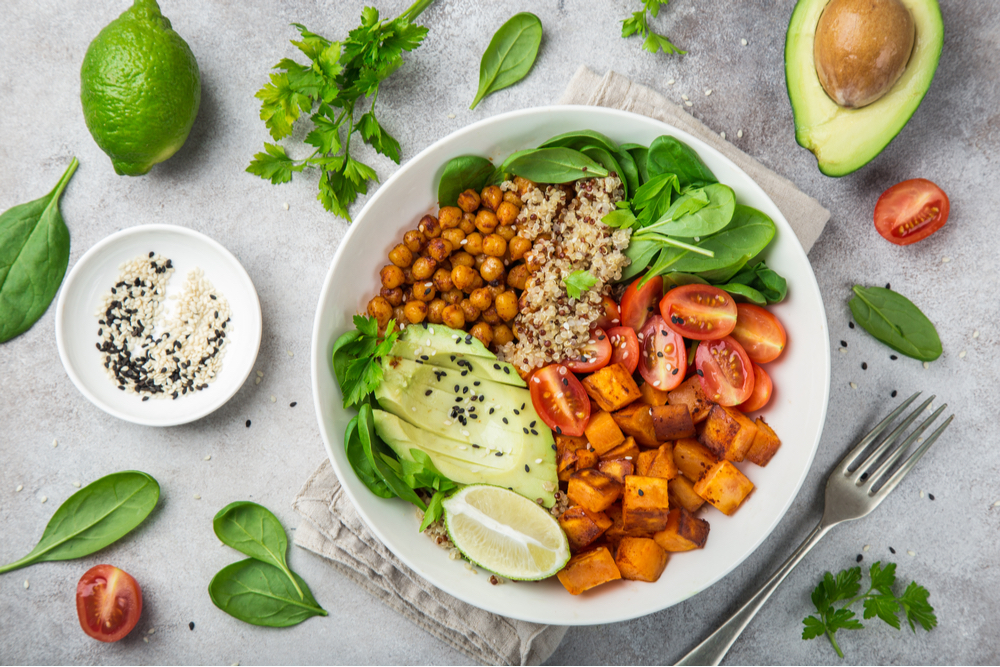 Alleia
Book a table at Alleia on Main Street, as it is one of the best downtown Chattanooga restaurants you won't want to miss. The handcrafted authentic Italian cuisine is bold on flavor and incorporates locally sourced ingredients. Alleia is in the perfect spot to stop when exploring Chattanooga's southside neighborhood.
Alleia offers the warmth and comfort of a traditional trattoria while paying hommage to the history of the old Harrington building. You'll find 300 year old wood adorning the industrial red brick walls in contrast to a contemporary dinning setting. Many booth style tables will give you and your company an intimate dining experience. Alternatively, take a table on the expansive porch for an al fresco feel and fragrant climbing jasmine that creates the perfect relaxing atmosphere.
Bite into the scrumptious pasta dishes and hot melty cheeses. There are 7 different handmade pastas to choose from and a wood fired oven to crisp the edges of their perfect pizzas. Stamp the passport with Alleia's on-spot Italian cuisine and then walk to Clumpie's Ice Cream Co. for local Chattanoogan dessert. After all, it is one of the best things to do in Chattanooga.
Public House
One of the top places to eat in Chattanooga is none other than Public House. It's been a local favorite of downtown Chattanooga restaurants since 2009.
For more than a decade, the flavors coming out of this kitchen have been pleasing the masses. An emphasis on seasonal quality makes their delectable Southern fare taste so great. Their sweet-tea brined fried chicken is simply out of this world. No meal at Public House should go without an order of the southern classic cornbread. Check out their refined wine list for the ultimate pairings with each dish.
Take a stroll downtown after dinner for the ultimate experience. With a central location to many great places in Chattanooga, you'll want to visit things like the iconic blue Walnut Street Bridge.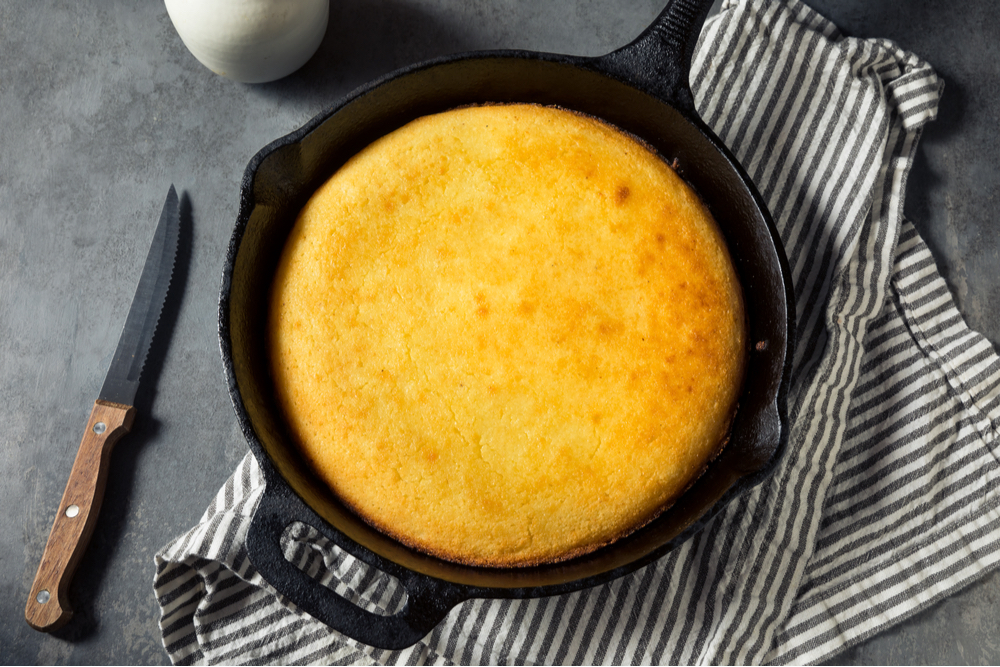 Two Ten Jack
Two Ten Jack is one of the best places to grab dinner in Chattanooga. The Izakaya, or Japanese-inspired neighborhood pub is a great place to for a relaxing atmosphere and even better food and drinks. Discover rare Japanese beers to wow your taste buds. Two Ten Jack also delivers big flavors on artisanal ramen, fresh sushi selections and other Japanese-inspired comfort foods.
We love Two Ten Jack because their dishes are packed with flavor and thoughtful pairings. For dinner, start out with the Sake Tataki for seared Salomon, brussles, ume paste, and a sip of plume sake. Order a skewer of the Kurobuta yakitori with Karachi mustard before trying out one of their mouth-watering ramen bowls. For drinks, give shochua, a refined spirit distilled from various grains, a try. Shochu is one of Japan's most popular drinks. We love the Gyokuro, Two Ten Jack's green tea shochu. Finish the savory feast with authentic seasonal mochi, or ice cream dumplings.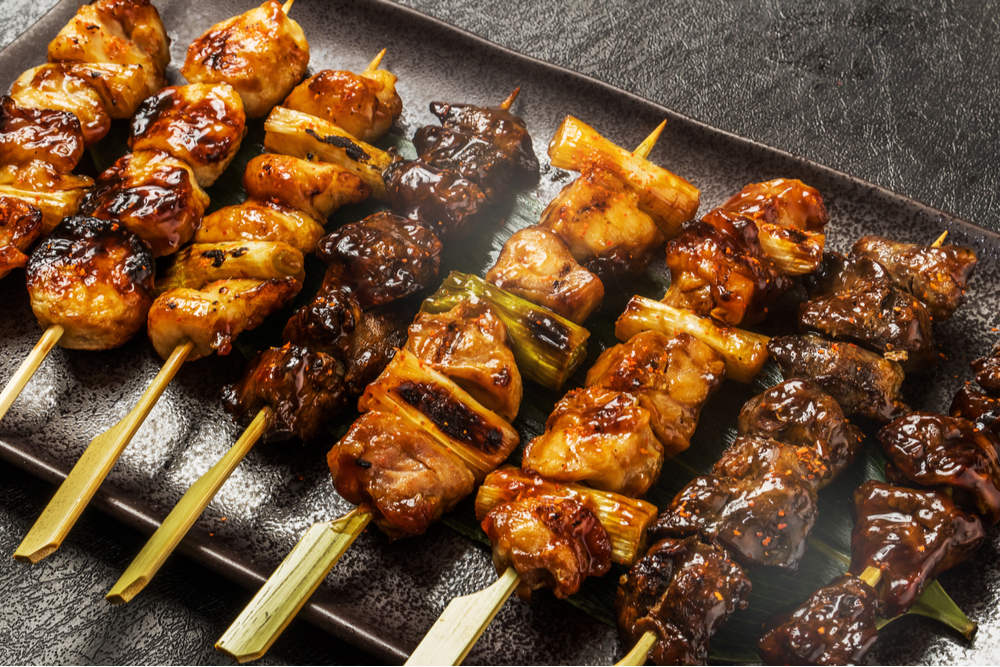 Urban Stack
Lunch in Chattanooga doesn't have to be boring. Instead, satisfy your cravings with killer burgers and great drinks from Urban Stack.
This burger joint delivers on industrial vibes and delicious burgers. Urban Stack is in a great central spot. In fact, this place sits just walking distance to the iconic Chattanooga Choo Choo Hotel, which is one of the best things to do in Chattanooga.
Fantastic menu options for vegetarians and vegans alike will be sure to please any guest you bring. Try the rich barbecue slathered Steakhouse burger. The Hamburguesa Mamacita will not disappoint for a spicy alternative. You can even upgrade your burger to American Wagyu beef. Pair a great burger with a refreshing Orange Crush from the bar.
Party Fowl
Finger-licking good food exists outside the main downtown restaurants in Chattanooga too. Head to the North Shore for Nashville Hot Chicken at Party Fowl.
Grab lunch or a casual dinner at Party Fowl. Their Tennessee original chicken is so good that they sprouted their roots in 5 locations, including their restaurants in Chattanooga. With wall-to-wall large-screen TVs, you can be sure to have a great meal and catch the game while vacationing in Chattanooga.
After yummy food from Party Fowl, check out the other great things to do in Chattanooga's North Shore. Close by is Coolidge Antique Carousel, the Tennessee Riverwalk, and tons of places to shop locally! For more fun ideas on what to do in Chattanooga, check out our blog post.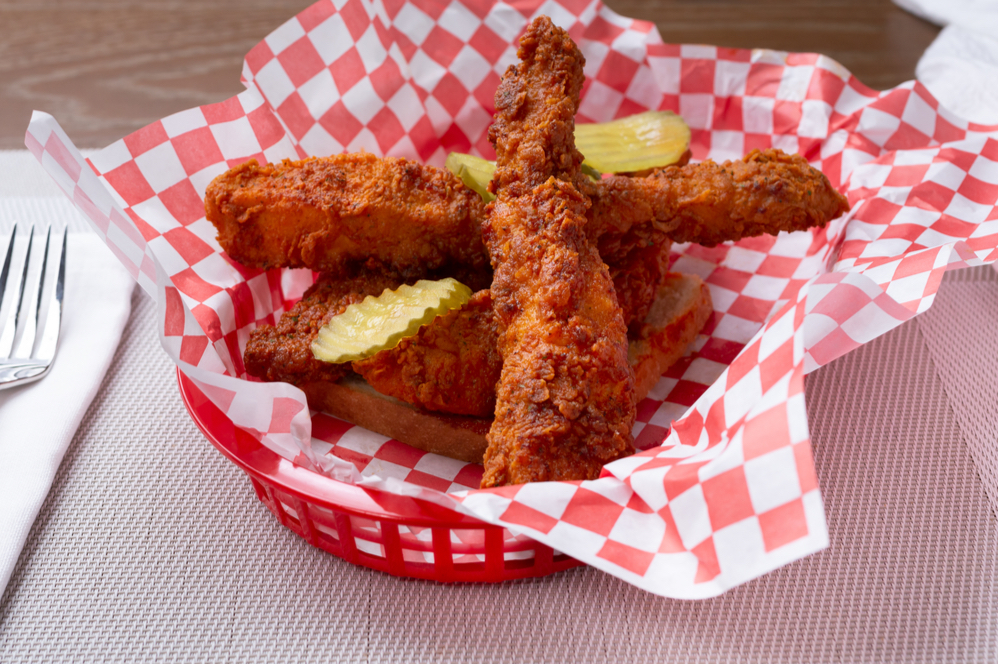 Main Street Meats
Main Street Meats is a great place to find lunch or dinner in Chattanooga. The local invention of butcher shop meets diner is nothing short of exceptional. Main Street Meats' creative dishes will be sure to wow your taste buds with their ingenuity.
The menu at Main Street Meats is constantly changing. That's because they let their fresh products drive their menu. As the neighborhood butcher, they aim to create the best experience for the animal, farmer, and community.
The restaurants in Chattanooga are filled with Southern classics, but all have their own special twist. Try Main Street Meats' southern classics like the grilled pork chop or turn it up a notch with their 48-day dry-aged K.C. strip.
Flying Squirrel
The best place to grab casual dinner or brunch in Chattanooga is the Flying Squirrel. This local gastropub serves out hot American cuisine and craft cocktails right to your table. The community style dinner creates a fun and inviting atmosphere.
The Flying Squirrel is always our go—to place before a great Saturday night out in the city. They have you covered on whatever you are hungry for, whether it be small plates, or main courses.
Dinner in Chattanooga at the Flying Squirrel comes in the form of butternut squash empanadas for vegetarians. For carnivores, the lamb lollipops are melt off the bone good and pairs well with the red wine gastrique. You could also try their pork belly dish that features a creative avocado pudding and pickled apples.
Flying Squirrel's creative dishes will be something to keep coming back for over and over again. After all, good food is at the center of the most fun Tennessee road trips!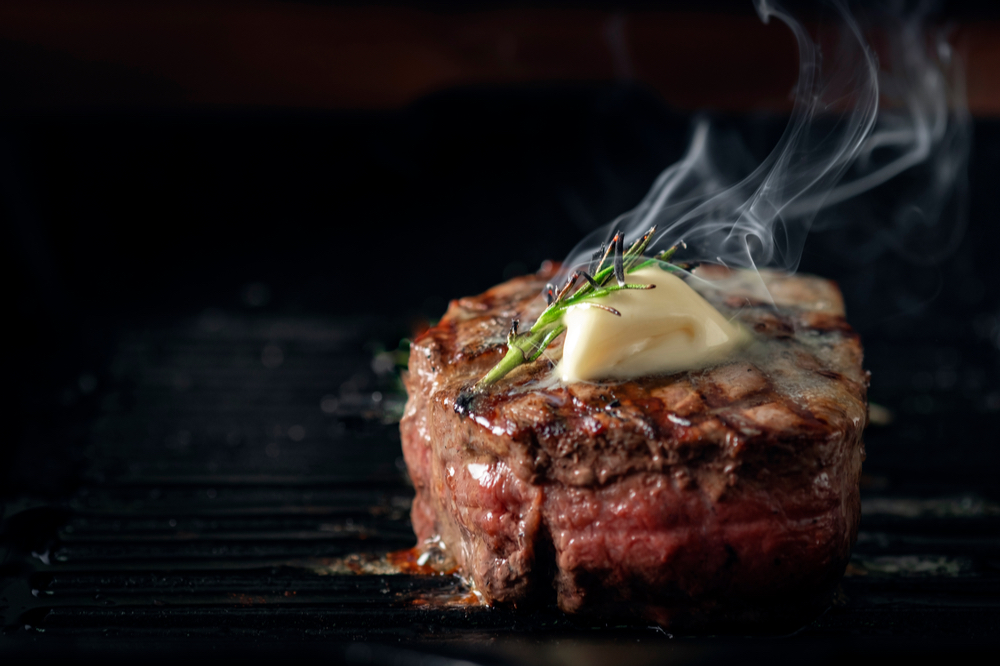 Try out delectable cuisine from any of these amazing downtown Chattanooga restaurants. Be part of the community and share beers with the locals at the gastropubs. Whether you want a quick bite or something to divulge your cravings, one of these great places will be sure to satisfy.
Whether you are in town after chasing Tennessee waterfalls, or you are hitting the city with your friends, Chattanooga will have everything you are looking for. From cool history, to dazzling art museums, or great state parks, Chattanooga TN has it all.