Are you looking for fun Tennessee road trip ideas to add to your bucket list? Then you'll love this list of fun and unique road trip ideas.
Tennessee is a beautiful state in the Southern United States most known for country music, beautiful mountain views, and Tennessee Hot Chicken. But there are so many other things that also make the state an awesome place to visit. Whether you've got a long weekend or a whole week to visit, you wont regret taking a road trip to see some of the best Tennessee has to offer.
Whether you want to hit all the major cities and explore the country music scene, taste your way through the state, or just enjoy the views, there is a Tennessee road trip for you. We've found the 15 best road trips that will make sure you get the most out of your next trip to Tennessee.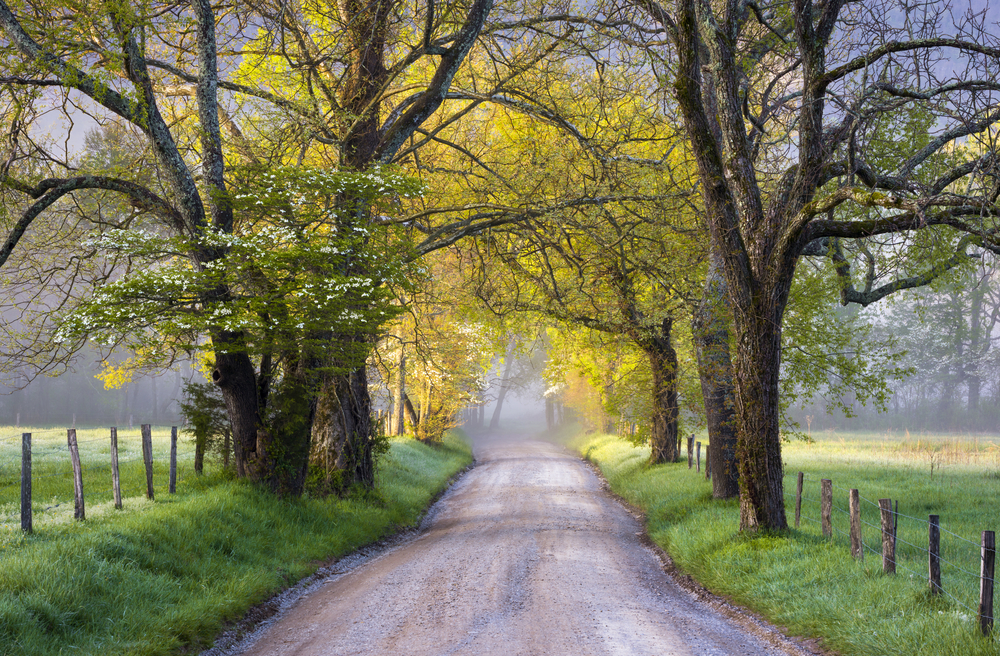 15 Fun Tennessee Road Trips For Your Bucket List
Tennessee Waterfalls Road Trip
Highlights
Cummins Falls
Burgess Falls
Fall Creek Falls
Twin Falls
Thanks to the landscape of the Great Smoky Mountains, Tennessee has some beautiful waterfalls. Start your trip at Cummins Falls on the Blackburn Fork State Scenic River. It is a very popular waterfall to visit and swim in during the warmer months. Next, head to Burgess Falls. Burgess Falls is in the Burgess Falls State Park, where you can find a total of four different waterfalls.
Continue on to Falls Creek Falls. It is a beautiful waterfall that has been featured in films and is the most visited State Park in the Summer. Finish your waterfall road trip at the Twin Falls. It is not a naturally formed waterfall, but it is stunning any time of the year, but especially during the Fall.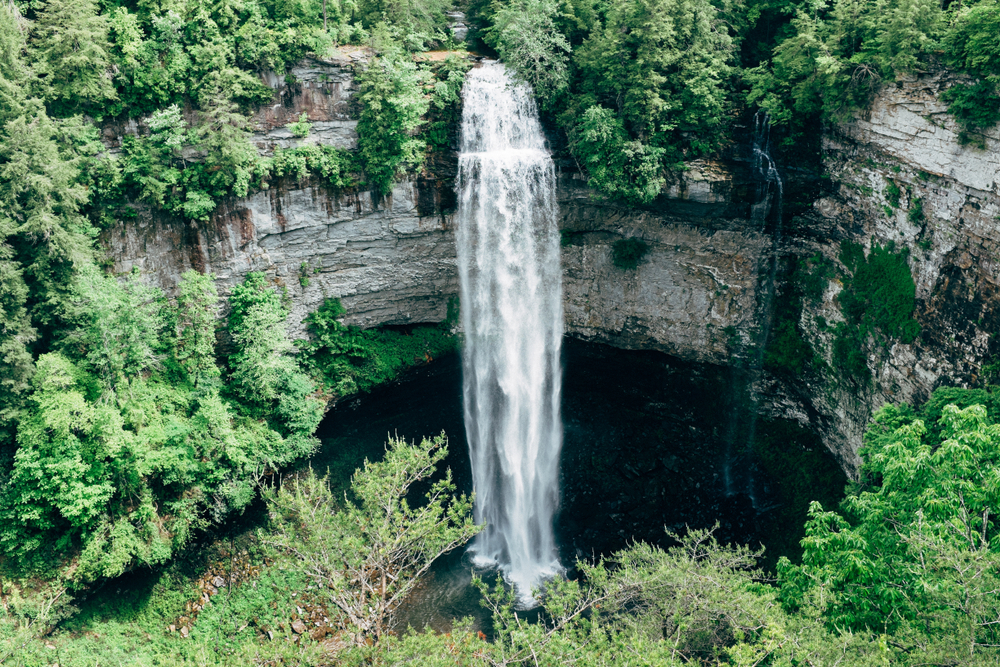 Big City Lights Road Trip
Highlights
Memphis
Nashville
Knoxville
Start your Big City Lights road trip in the Western tip of Tennessee in Memphis. There you'll want to take a tour of Elvis Presley's home, Graceland, walk down Beale Street, and explore the National Civil Rights Museum. From Memphis, continue heading East to Nashville.
In Nashville, enjoy the Country Music Capital by visiting the Grand Ole' Opry, the Country Music Hall of Fame, and exploring the famous Centennial Park. Finish your Big City road trip in Knoxville. There you'll be able to visit the Sunsphere, the World's Fair Park, and the Women's Basketball Hall of Fame.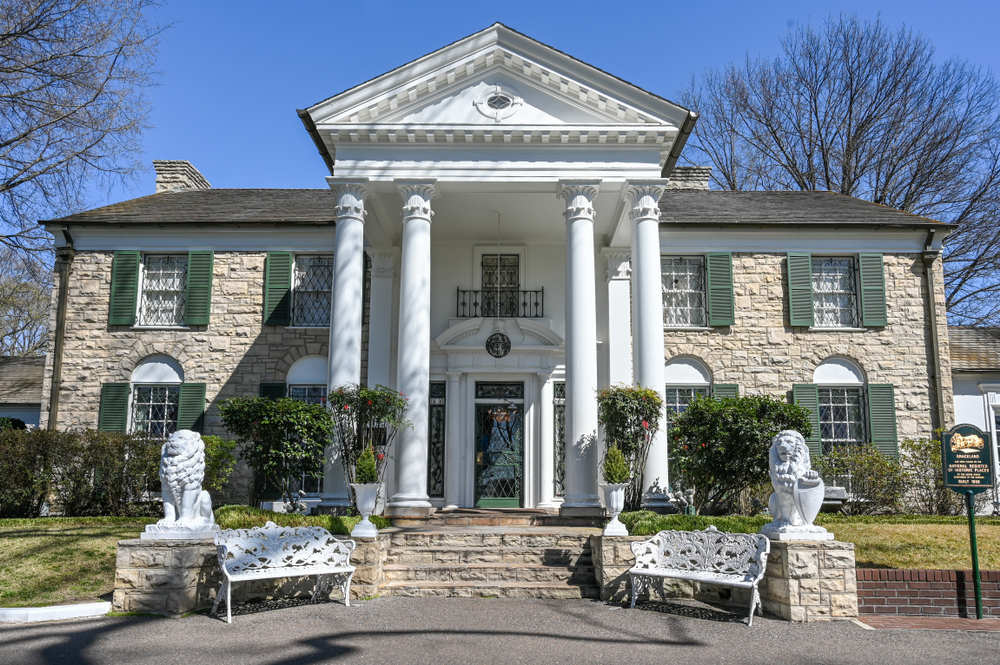 Best of Nature
Highlights
Twin Arches
Rock Island State Park
Lookout Mountain
Cherohala Skyway
Start your journey through the best natural wonders of Tennessee in the North at Big South Fork State Park. There, you'll want to take the Twin Arches Loop Trail where you can get close up views of the two natural rock arches on the trail. From there, continue South to Rock Island State Park. There you can see beautiful waterfalls and the Caney Fork River Gorge.
Continue South to Lookout Mountain. At Lookout Mountain you can purchase tickets to see the Ruby Falls, the "Seven States View", or ride the Incline Railway. End your road trip by heading East towards Cherohala Skyway. It borders on North Carolina and offers picturesque views of the forested mountainside.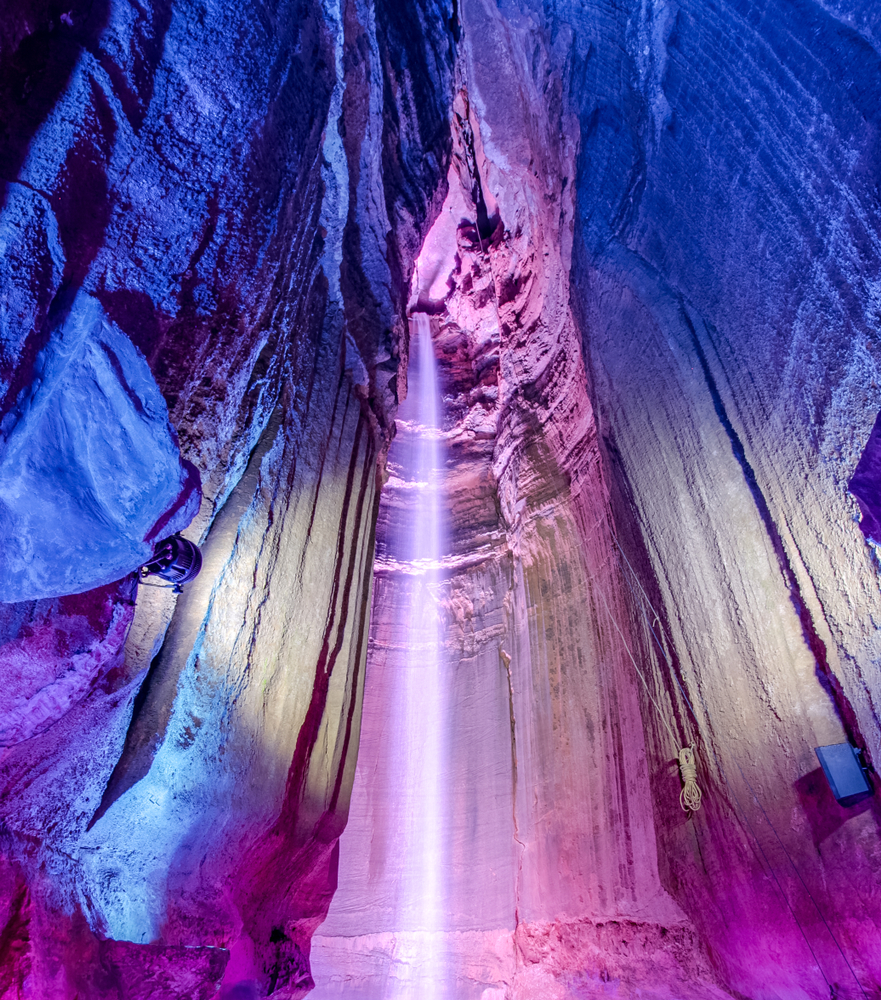 Haunted Tennessee
Highlights
Bell Witch Cave
Stones River National Battlefield
Hurricane Mills
Lovers of the supernatural will love this road trip, and definitely recognize the first stop on the Haunted Tennessee Road Trip. The Bell Witch Cave is infamous after a local family was haunted for years by the ghost of a witch that claimed to be from a nearby cave system. So, of course, it's the first stop on your road trip.
Next, head South to the Stones River National Battlefield. There you can look for ghostly apparitions walking the grounds. End your Haunted Tennessee Road Trip in Hurricane Mills. There you can explore the Loretta Lynn Ranch which is rumored to be haunted.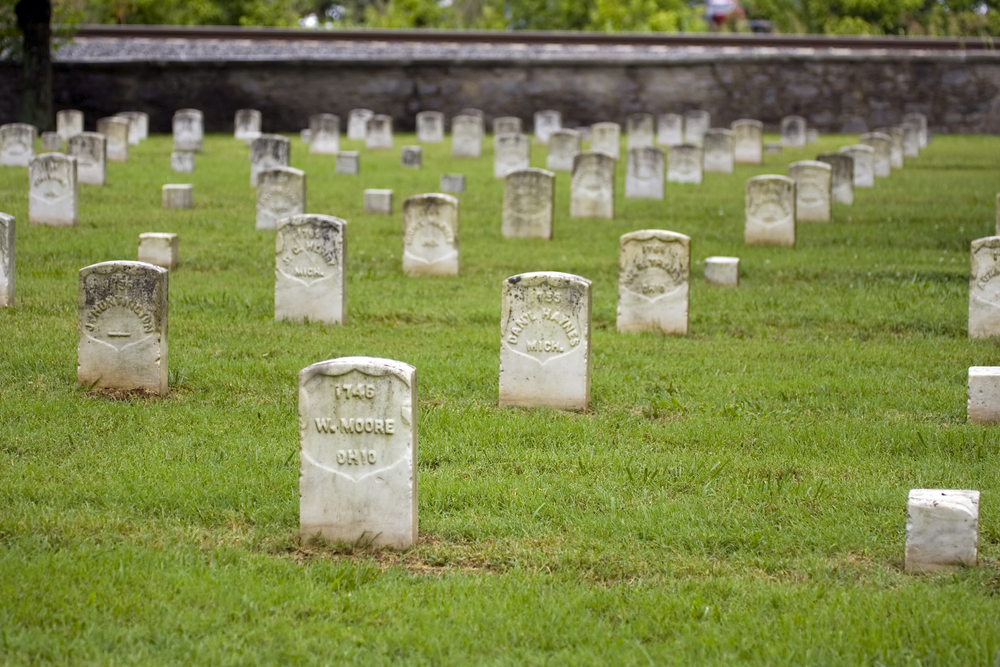 Fall Foliage
Highlights
Port Royal State Park
Ocoee Scenic Byway
Great Smoky Mountain State Park
For the ultimate Fall Foliage Road Trip through Tennessee, start in the Northwestern part of the state at Port Royal State Park. There you can hike the trails or take a historical tour of the small town of Port Royal. From there, head Southeast to the Ocoee Scenic Byway.
As you drive the Ocoee Scenic Byway you'll get to experience stunning views of rock bluffs and mountain peaks covered in bright Fall foliage. Finish your Fall Foliage Road Trip at the Great Smoky Mountain State Park. There you can go hiking, admire waterfalls, and even go whitewater rafting while you take in the beautiful fall colors. Check out the best places for Fall Foliage in Tennessee!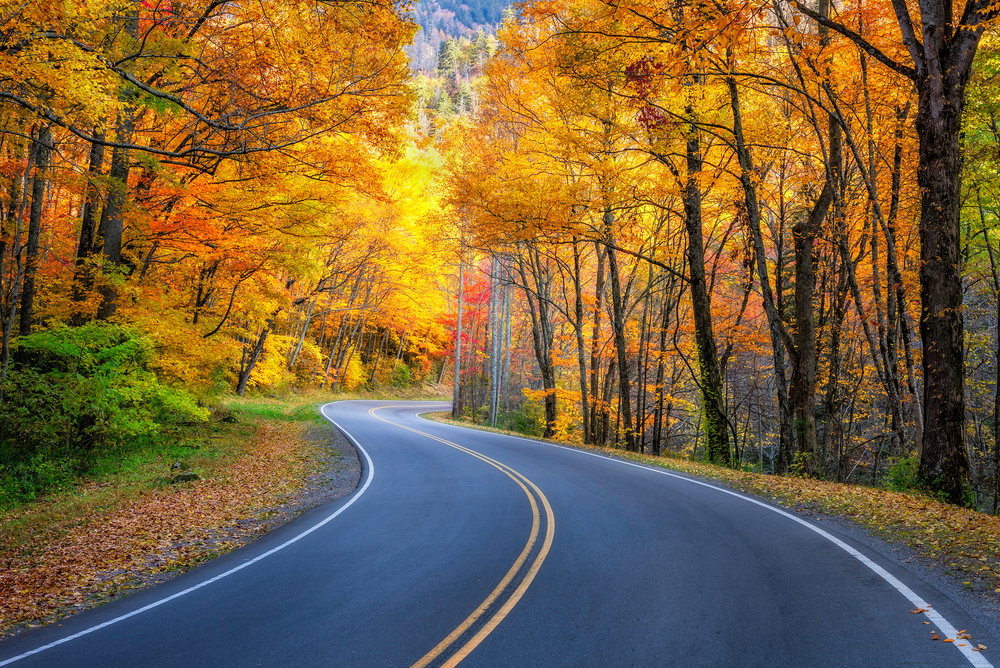 Covered Bridges
Highlights
Harrisburg Covered Bridge
Bible Covered Bridge
Elizabethton Covered Bridge
You'll start your tour of Tennessee's covered bridges outside of Pigeon Forge at the Harrisburg Covered Bridge. The Harrisburg Covered Bridge was originally built in 1875 and features a traditional king post truss design. From there, head North to the Bible Covered Bridge.
The Bible Covered Bridge is painted a deep brick red and resembles a barn. Just outside the bridge, there is a large plaque that details its history. Finish your trip at the Elizabethton Covered Bridge. Constructed in 1832 it is 134ft and painted white, making it a very unique covered bridge.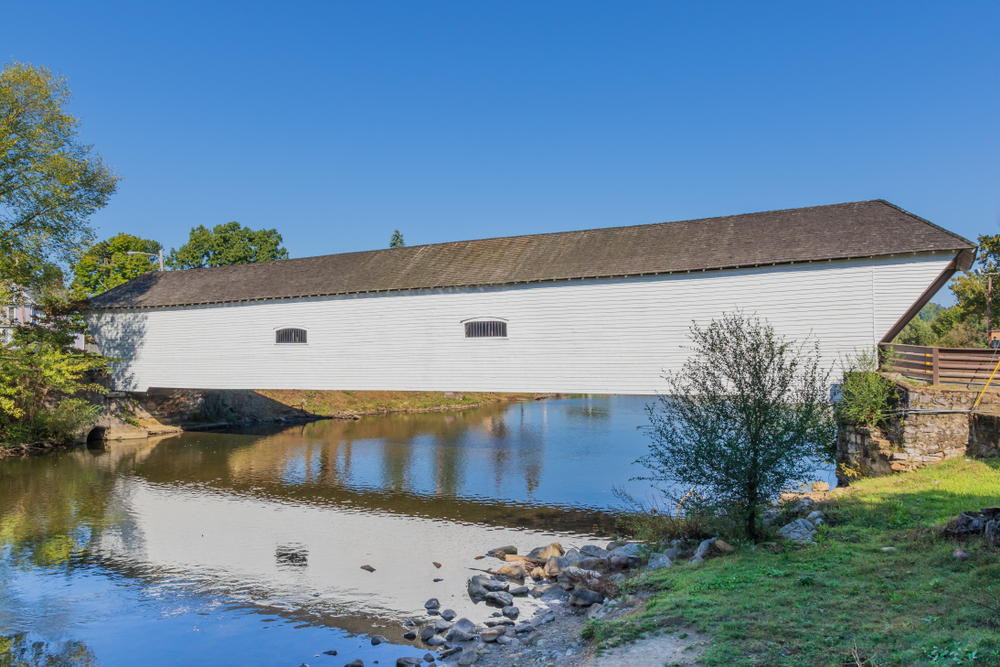 National Parks of Tennessee
Highlights
Big South Fork National River and Recreation Area
Great Smoky Mountains National Park
Chickamauga and Chattanooga National Military Park
Begin your National Parks of Tennessee road trip at the Big South Fork National River and Recreation Area. It's home to one of the natural wonders of Tennessee, the Twin Arches. From there, head to the Great Smoky Mountains National Park.
There are plenty of things to do in and around the Great Smoky Mountains, so plan to spend some time there. End your tour of Tennessee's National Parks at Chickamauga and Chattanooga National Military Park. There you can learn about the battle that effectively ended the Civil War and Confederacy.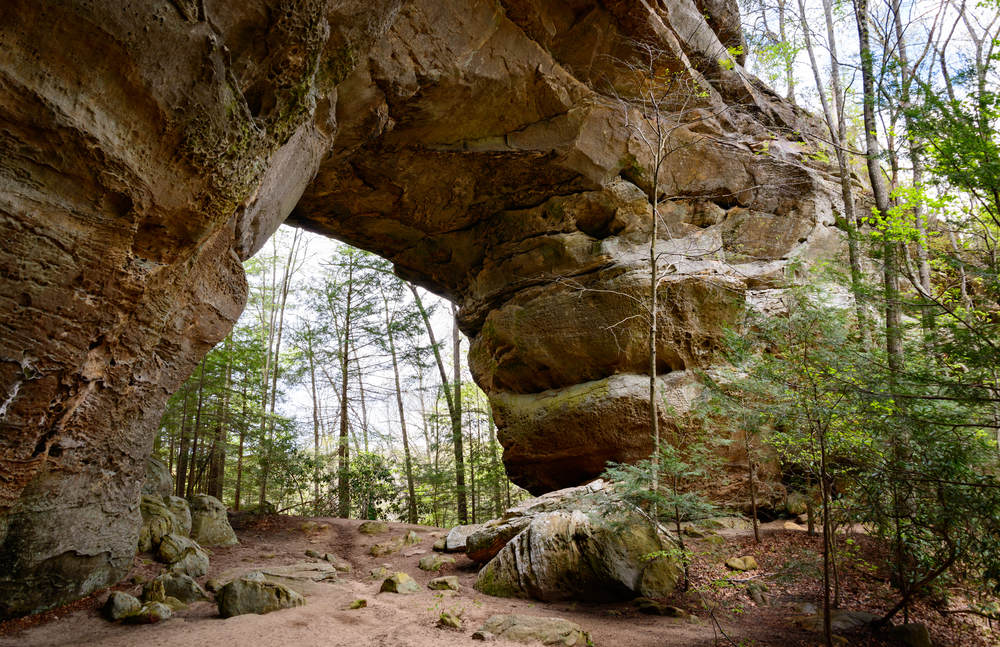 Abandoned Tennessee
Highlights
Gilley's Hotel
Island View School
The Minister's Treehouse
Tennessee State Prison
Tennessee has some unique abandoned structures, and finding them makes for a fun road trip itinerary. In Bulls Gap you'll explore Gilley's Hotel and it's where you'll start your road trip. Continue South to the Island View School, an old school house that is abandoned on the side of Boyds Creek Highway.
Next, you'll head to The Minister's Treehouse, which is got to be one of the coolest things in all of Tennessee. It is a treehouse that was built by Minister Horace Burgess after he felt called by God to build it. Finish your trip at the Tennessee State Prison, which is the home of the famous 'The Green Mile'.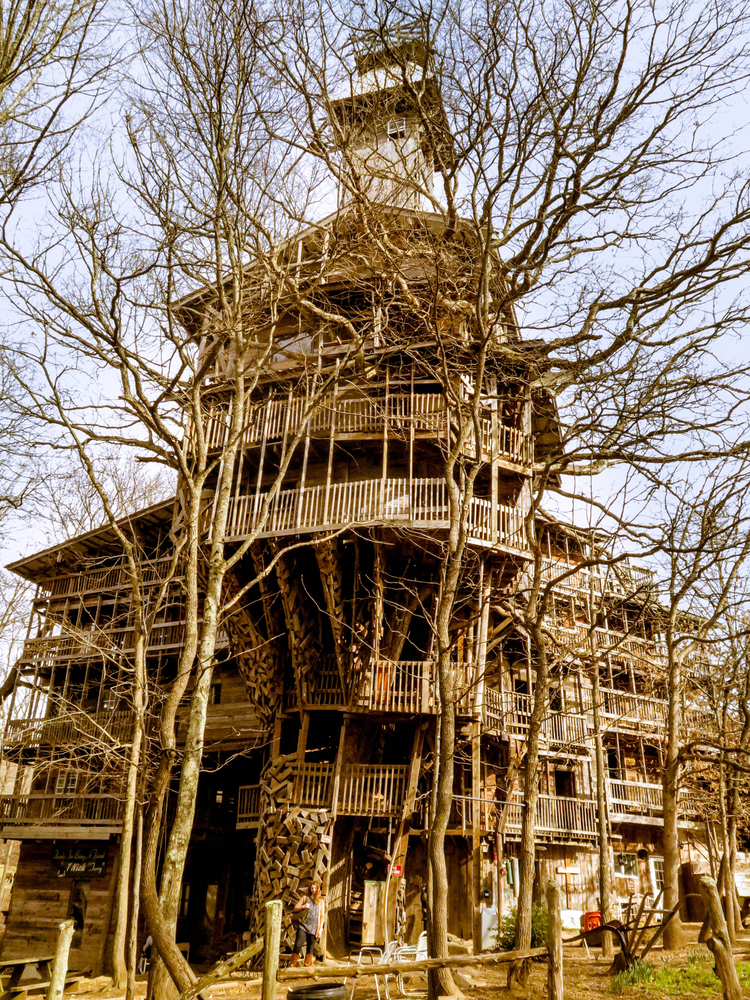 The Great Smoky Mountains
Highlights
Knoxville
Sevierville
Gatlinburg
You'll want to start your drive through the Great Smoky Mountains in Knoxville. Explore the beautiful city with the Great Smoky Mountains in the background. Next, continue on to Sevierville. Hike the Laurel Falls Trail, admire 360 views from Clingman's Dome, and grab some BBQ for dinner.
While on the way to Gatlinburg, if you have the time, stop in the adorably kitschy Pigeon Forge. If you don't have the time, finish your trip in Gatlinburg. There you'll find the entrance to the Great Smoky Mountains National Park and you'll get to experience the full majesty of the mountain range. You'll want to spend a few days there exploring before you leave.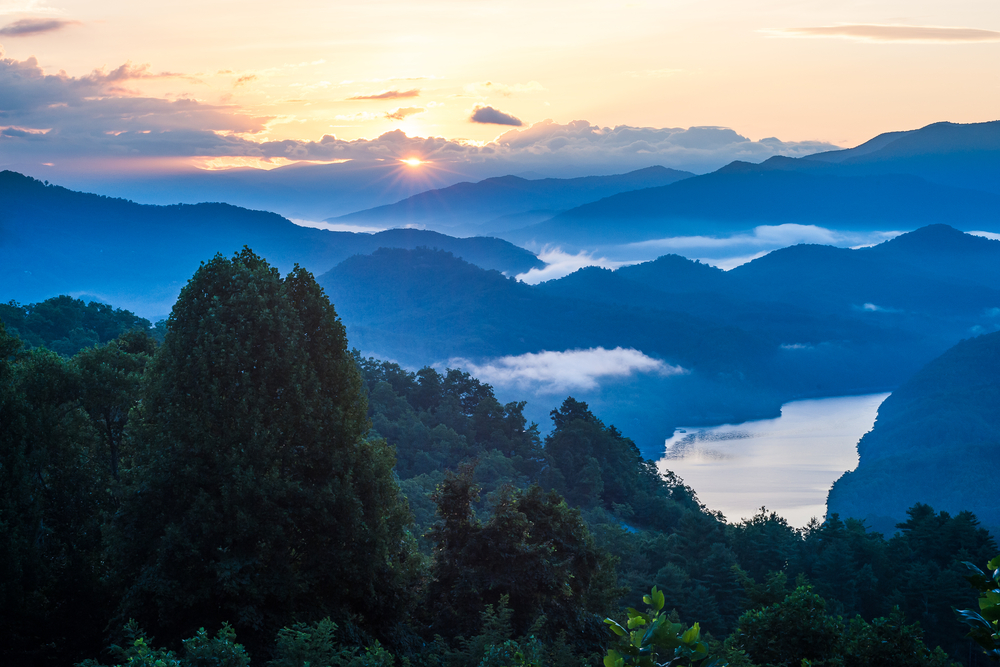 Tennessee Foodie Trail
Highlights
Hagy's Catfish Hotel Restaurant
Prince's Hot Chicken
Barrel House BBQ
Doc Collier Distillery
Tennesse is an amazing state for foodies to explore. For this road trip, you're going to span the state, and start in the Southwest. There you'll find Hagy's Catfish Hotel Restaurant. Enjoy amazing fried fish and Southern comfort food staples. Next, head to Nashville for Prince's Hot Chicken. Prince's is the father of Nashville Hot Chicken, and is an absolute must visit for any serious foodie.
From Nashville, head south to Lynchburg and feast on delicious BBQ at Barrel House BBQ. It is one of the best BBQ places in Tennessee and you'll leave happy and full. Finish your Tennessee Foodie Trail with some Tennessee whisky at the Doc Collier Distillery in Gatlinburg. You'll end your trip sampling whisky and flavored moonshines. It can't get more Tennessee than that!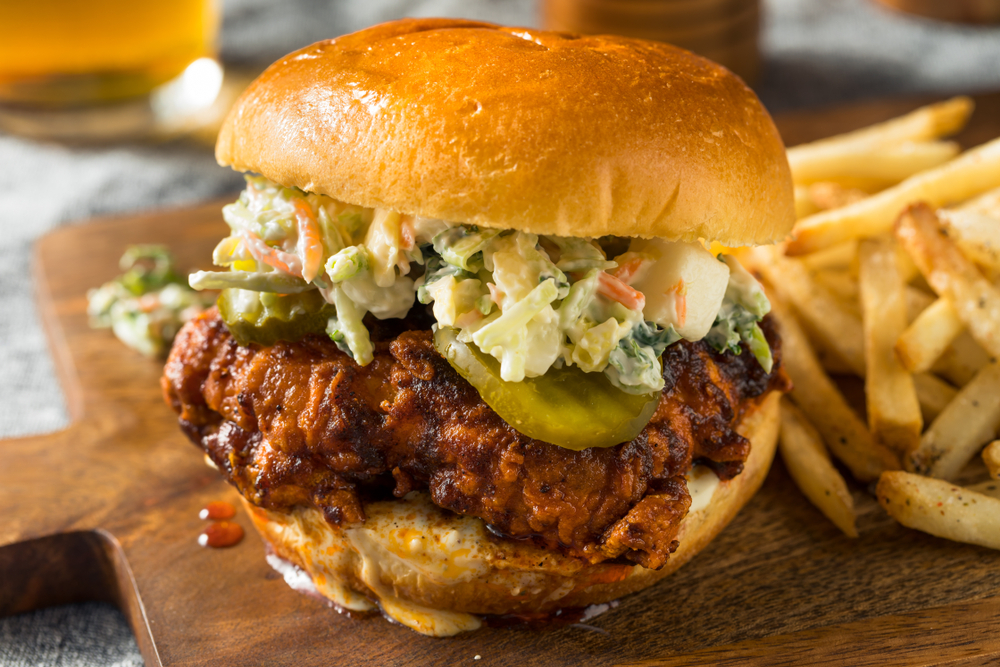 Theme Parks of Tennessee
Highlights
Soaky Mountain
Dollywood
Anakeesta
Lake Winne and Soakya Waterpark
Thrill seekers will love exploring some of the best Theme Parks of Tennessee. If you are traveling in the Summer, you'll want to make sure your first stop is the Soaky Mountain waterpark in Sevierville. It is a large park with water coasters, slides, a splash mat, and so much more. A trip to Tennessee wouldn't be the same if you didn't stop at Dollywood.
Dollywood celebrates Dolly Parton and has coasters, amazing park restaurants, and awesome live shows. Next head to Anakeesta, a theme park in the mountains of Gatlinburg. You'll be able to zip line, go gem mining, ride mountain coasters, and enjoy a tree canopy walk. Finish your adventure at the Lake Winne and Soakya Waterpark. It is a small park on the state line with Georgia and offers vintage style coasters, a small waterpark, and kiddie rides.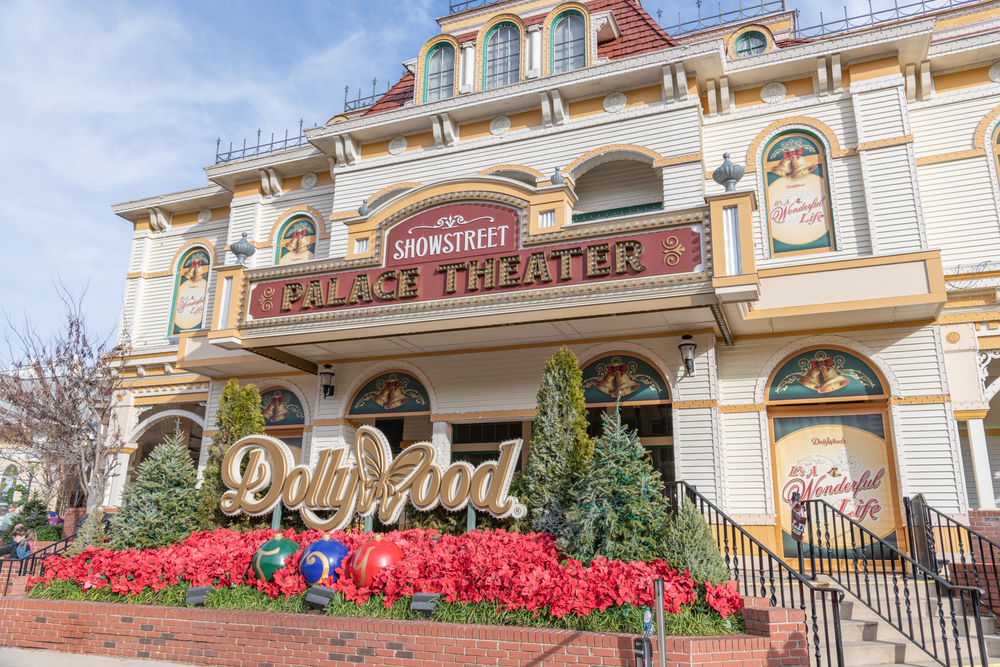 Tennessee's Scenic Byways
Highlights
Antebellum Trail
Cumberland Scenic Byway
Cades Cove Loop
Tennessee is a beautiful state, so it is naturally full of scenic byway, many of which you can use to explore the entire state. For this road trip, we suggest starting on the Antebellum Trail, an unofficial scenic byway that starts South of Nashville in Franklin. It takes you through the middle of Tennessee where you'll get to admire beautiful Antebellum Architecture.
While you're in the middle of the state, hop onto the Cumberland Scenic Byway. You'll pass through several counties and make your way to the Great Smoky Mountains. Stop at any one of the scenic overlooks to enjoy the beautiful views. Finish your trip in the Great Smoky Mountains on the Cades Cove Loop. You'll enjoy stunning views of the mountains and historical buildings inside the park.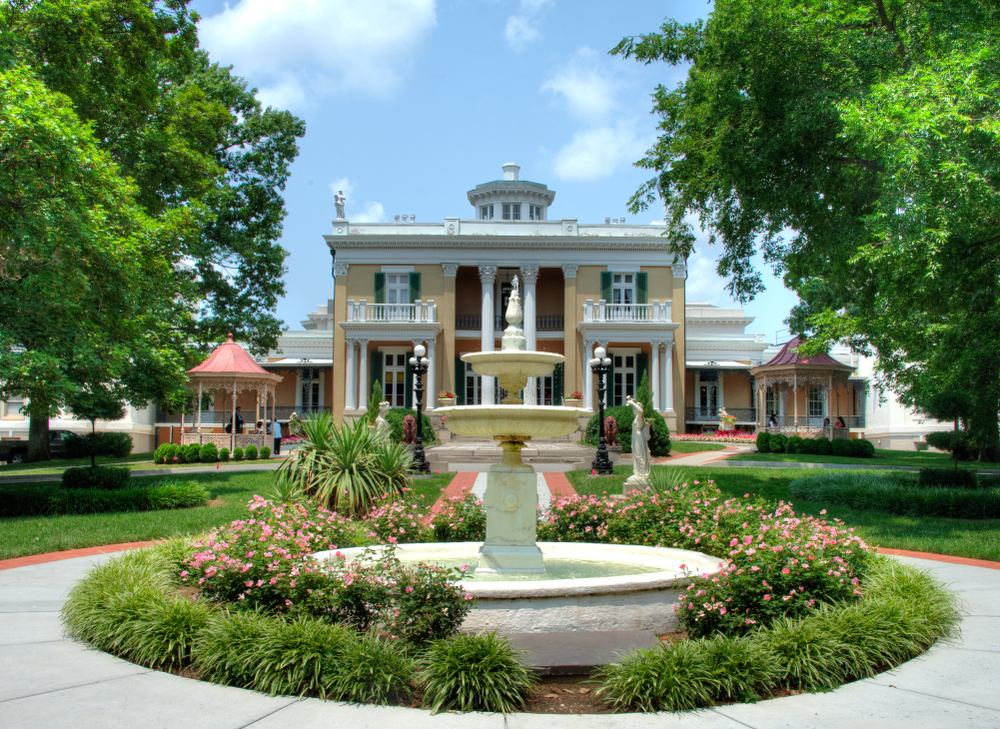 Hiking Through Tennessee
Highlights
Ramsey Cascades
Abrams Falls Way
Rainbow Falls Trail
Cataract Falls
Hiking Through Tennessee is an amazing way to see the state. The road trip starts off at Ramsey Cascades, which are actually the highest falls in the Smokies. Next, head to Abrams Falls Way. There you'll hike to one of the smaller waterfalls on this trip, but the views are beautiful.
At the Rainbow Falls Trail you'll actually be close to three trail heads. One for Rainbow Falls, one for Baskins Creek Falls, and one for the Grotto Falls. You can hike all of them or one of them, whatever you have time for. Finish the road trip at Cataract Falls. Its about a half mile hike and is actually one of the easiest hikes in the area, which is a perfect way to end a day or weekend spent hiking.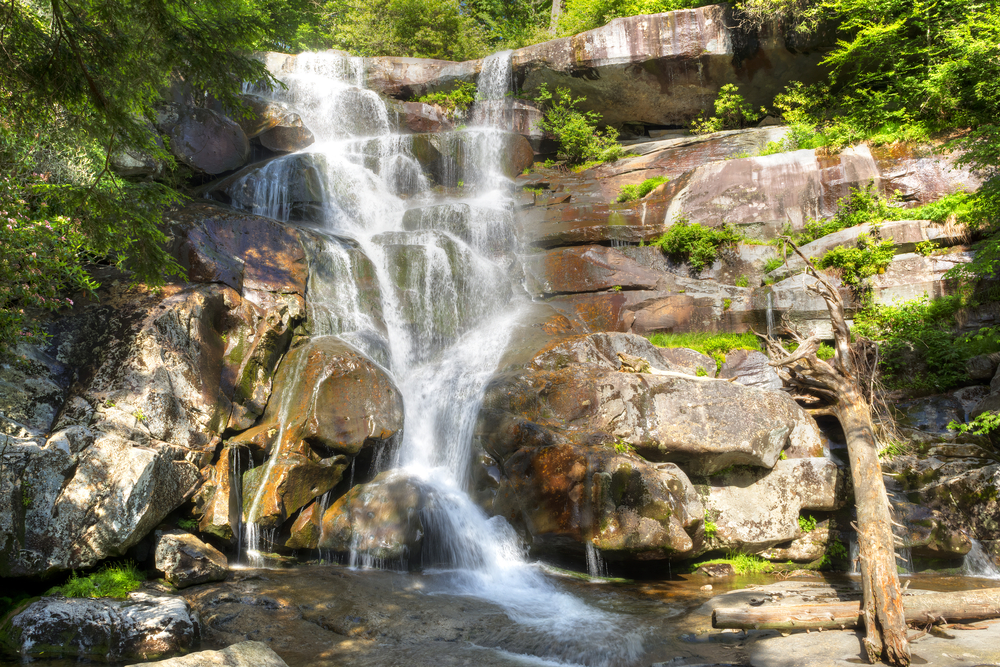 Hidden Gems of Tennessee
Highlights
The Lost Sea
The Ministers Treehouse
The First Cracker Barrell Old Country Store
Geographic Center of Tennessee
Tennessee is full of unique attractions that you can only find in the state. Start your journey to the Hidden Gems of Tennessee in Sweetwater where you'll explore the Lost Sea. You'll tour 3/4 mile cavern system and get to take a short boat tour on the underground lake. Next, head to the Minister's Treehouse. It is a massive abandoned treehouse structure built by a Minister in the early 1990s.
Continue your journey to the very first Cracker Barrell Old Country Store. It was opened in 1969 and now you can visit it at the Wilson County Fairgrounds. End your road trip at the Geographic Center of Tennessee. You can mark your trip by taking a picture next to the obelisk along the side of the road.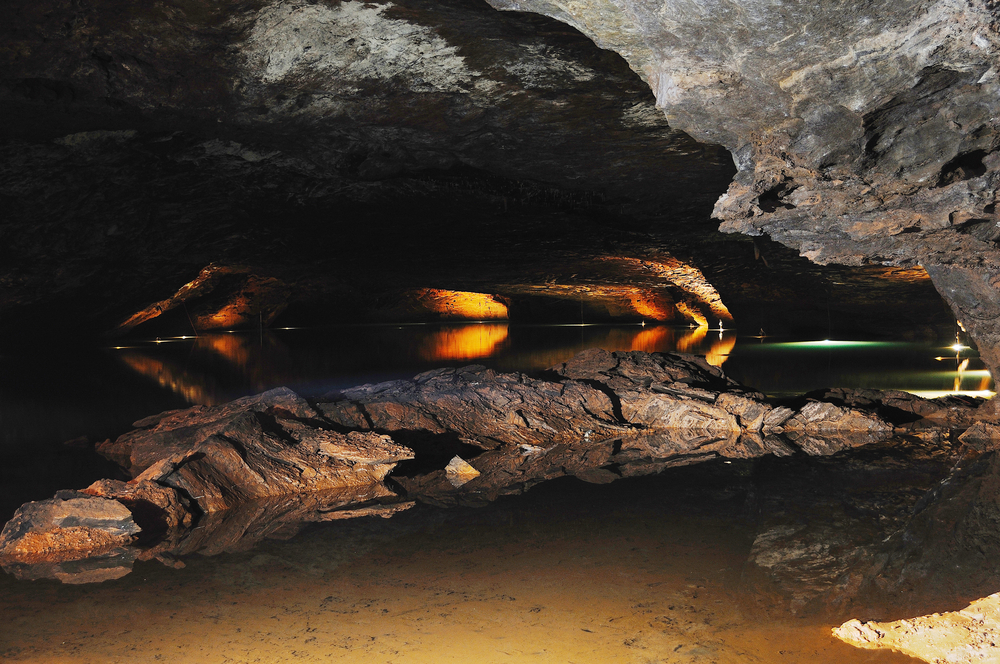 Tennessee's Ghost Towns
Highlights
Mousetail Landing State Park
Wheat
Elkmont
Big Greenbriar
Start your spooky road trip through Tennessee's Ghost Towns at Mousetail Landing State Park. Legend has it that an entire town was flooded and is now hidden under the murky waters of lake at Mousetail Landing. Continue on to the town of Wheat, which was once a thriving city. Now all that's left of it is the small George Jones Missionary Church.
Your next stop is one of Tennessee's most haunted towns – Elkmont. It was originally a logging camp, then a popular vacation spot, but after the land was bought in the 90s by the National Parks service it was quickly abandoned. Now it is a ghostly city in the mountains that is run down and decaying. End your trip through Tennessee's haunted towns in Big Greenbriar. It too was once a popular city, but after the local industry dried up, it was quickly abandoned and now is nothing but stone foundations.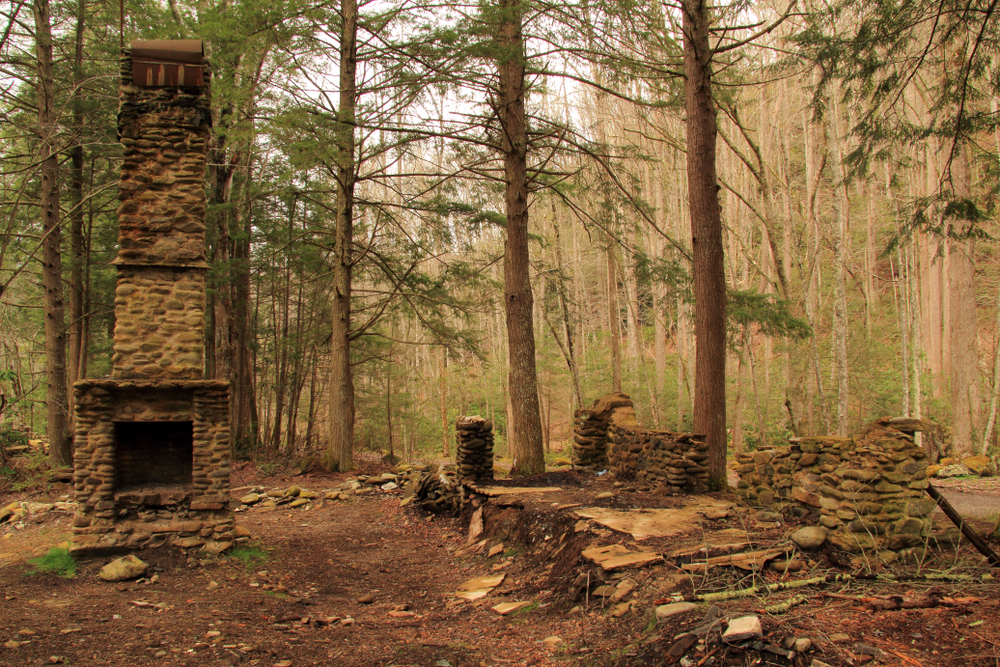 Have you done any of these fun Tennessee road trips, or anything similar? If you have, what was your favorite part of your trip? If you haven't tried any of these road trips yet, let us know in the comments which one you want to try!