Are you heading south to see some of the cutest small towns in Texas? Well, howdy! You've found the best list of small cities in Texas that will make you want to plan a trip across the entire state!
Maybe you're from outside of Texas and you want to experience this southern state, or maybe you're just looking for a day trip out of Austin, either way, you will want to check out each of these small Texas towns!
Allow us to provide the list for you!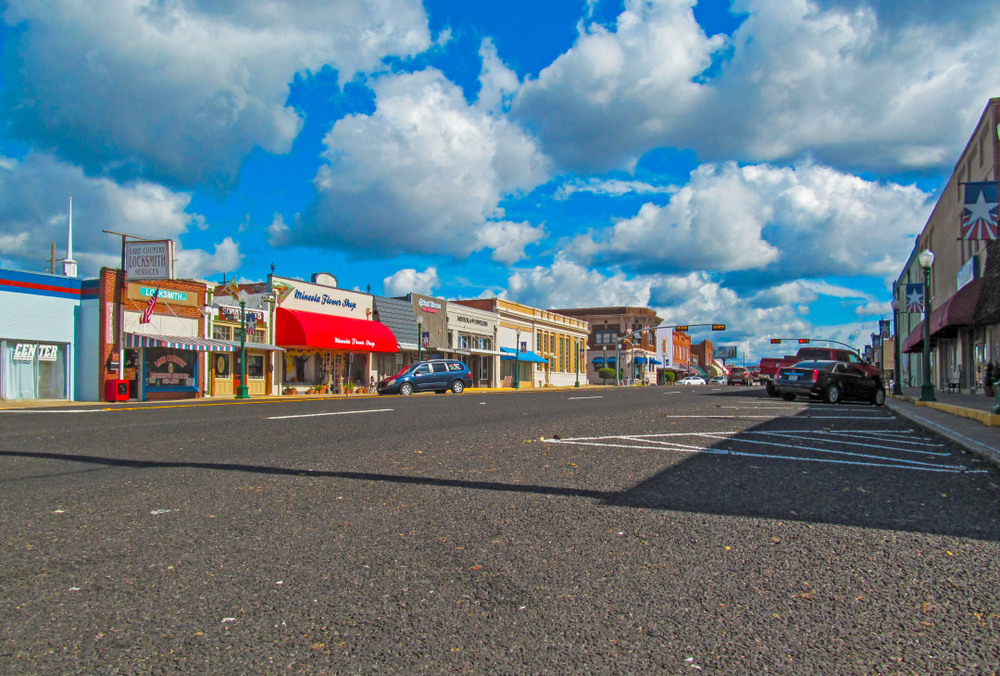 16 Cutest Small Towns In Texas
Fredericksburg
One of the most notable small towns in Texas is Fredericksburg. Fredericksburg is a chic town in Central Texas known for its German background and tons of wineries!
Fredericksburg has a number of museums that showcase the German heritage we were talking about. Theres the Pioneer Museum that displays 19th-century German artifacts, but even more notable is the National Museum of the Pacific War. This museum has a recreation of a combat zone to let visitors fully explore what World War II was like on the battlefield in the Pacific.
Outside of the museums, there are plenty of surrounding wineries that are worth adding to your list of places to visit. The Pontotoc Vineyard Weingarten is a popular winery where "pontotoc" means "land of the hanging grape."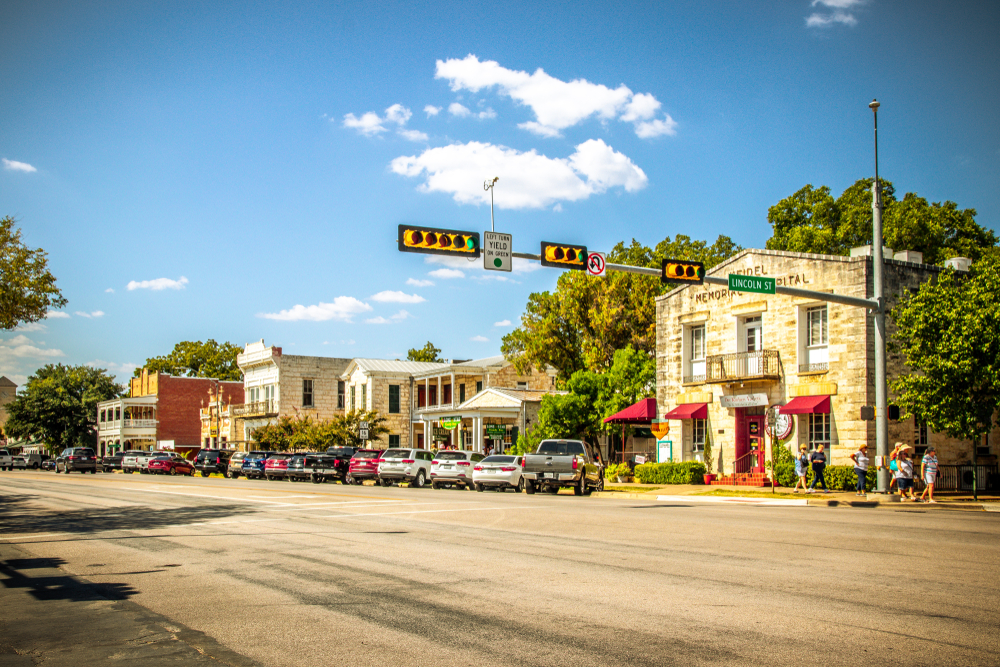 Dripping Springs
Dripping Springs is truly one of the cutest small towns in Texas. It's located near the state's capital, Austin, and is a city you will not want to miss while you're down south.
If you're a vodka enthusiast, this town is calling your name! Dripping Springs has two extremely popular vodka distilleries that are known across the entire state of Texas!
Deep Eddy Distillery, home to Deep Eddy Vodka, is one attribute to this small town you will put at the top of your list. This distillery created the famous Deep Eddy Ruby Red, a vodka infused with real grapefruit.
Then there is the famous Dripping Springs Distillery. This distillery was the second distillery ever in Texas! When you get tickets to come here, you also get a nice shot glass to take home with you!
Dripping Springs is also home to the most beautiful pool. The Hamilton Pool Preserve is a must see for any trip to these Texas small towns. Hamilton Pool has a 50-foot waterfall that would make an incredible background to any picture-perfect moment!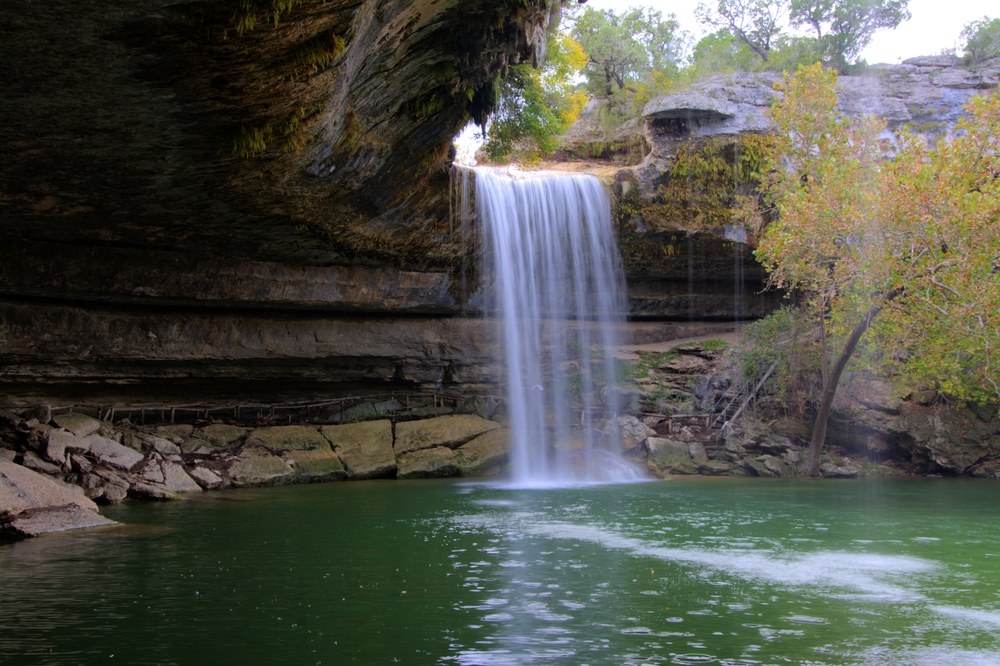 Luckenbach
If you're looking for an old western ghost town feel, this is one of the best small towns in Texas to experience!
With a population of just 3 people, this Texas city is the exact definition of ghost town. But just because the population is down to an extreme few, Luckenbach is rich of country music culture and Texas history!
Luckenbach's has an extremely popular General Store and Saloon. While the General Store used to be the store for the town, now the building is still running as a souvenir store for the town's visitors. This is definitely a stop you'll want to bring some extra souvenir money for!
But when we think of Texas, we think of country music, which is exactly what you can find when you come to Luckenbach.
This Texas small town is known for its connection to country music stars Jerry Jeff Walker and Willie Nelson. In 1973, Jerry Jeff Walker and the Lost Gonzo Band created their live recording of their album, Viva Terlingua, at the Luckenbach Dance Hall.
Willie Nelson chose Luckenbach as the site for his Fourth of July Picnic between the years 1995-1999 making this town a hot spot for country music for decades!
Luckenbach needs to be on your list of Texas small towns to visit!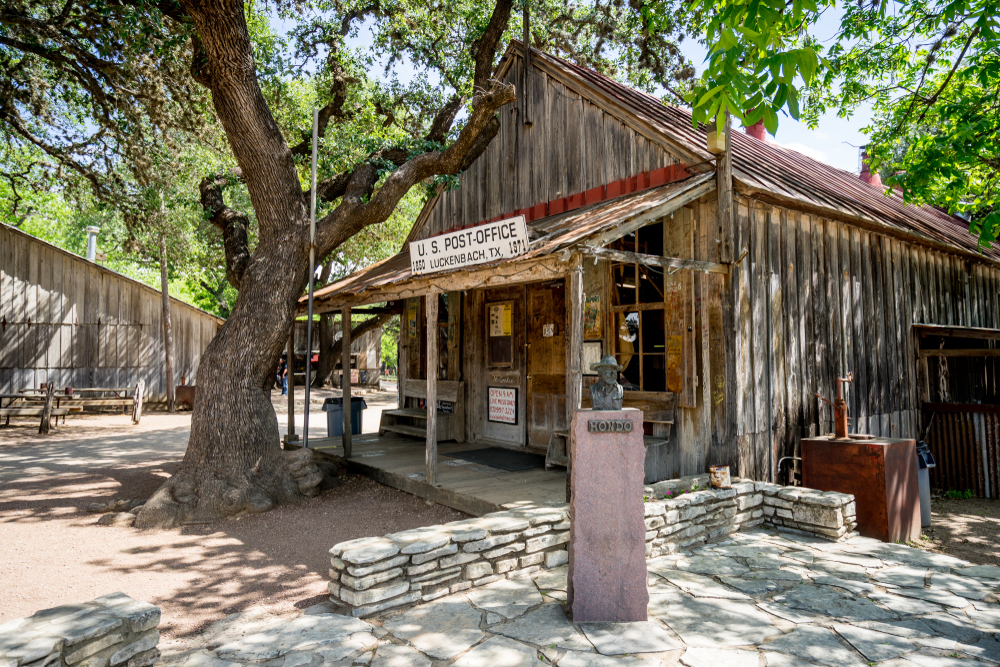 Marfa
Marfa is one of the cutest small towns in Texas chances are you've seen before, you just can't remember where and why you know it..
One popular exhibit in Marfa is Prada Marfa, an art exhibit that is photographed all over. We're sure you've seen the mini Prada in the desert before, even if you didn't know it belonged to this small Texas city!
Located between the Davis Mountains and Big Bend National Park, Marfa is famous for more than just its mini Prada. Marfa has been the site of numerous films, one of which being Warner Bros. movie, Giant, starring Elizabeth Taylor and James Dean.
Outside of being a movie set, Marfa is artistically beautiful. This Texas city is in the arts hub of West Texas, and has tons of art galleries and exhibits to visit during your trip. But one thing you won't want to miss is the Marfa Lights.
The Marfa Lights just might make you believe in magic, or at least an unexplainable phenomena. The Marfa Lights are there orb lights that have been around since the 19th-century, and no scientist has been able to discover why this happens. This is the type of magic you can only see in Marfa!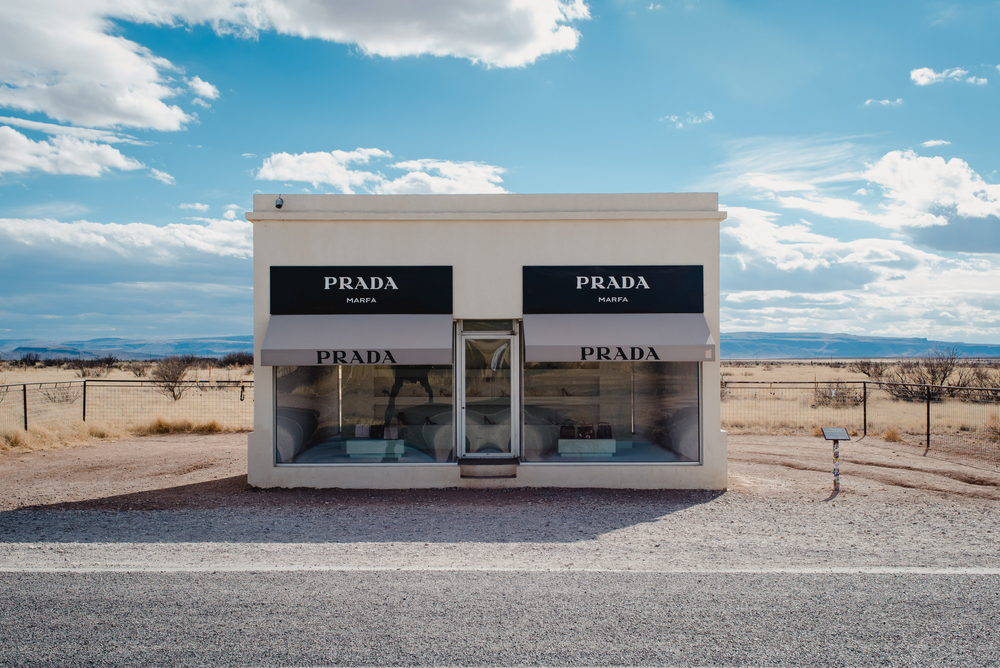 Nacogdoches
Not only is this one of the cutest small towns in Texas, but Nacogdoches is actually nicknamed the Oldest Town in Texas as it was the first official town in the state!
Nacogdoches is also home to Stephen F. Austin State University, one of Texas' most popular colleges. The SFA Mast Arboretum is just off campus and has the most beautiful 19 acre plant and tree experience. But if 19 acres doesn't feel like enough plans for you, there is also the Ruby M. Mize Azalea Garden. You will want to get your camera ready!
Nacogdoches is known for its brick streets and relaxing trails. Some notable trails are the Lanana Creek Trail and Banita Creek Park. If you're looking for a relaxing walk or nature viewing during your trip to Texas, you'll need to make stops here!
Nacogdoches is not only the oldest town in Texas, it is also home to the largest blueberry production in the state. The Blueberry Place is the blueberry version of a strawberry farm, only here you're able to pick your own blueberries!
Nacogdoches is one of the cutest small towns in Texas for an endless amount of reasons, but there's nothing more exciting than seeing the city that gave Texas its first town!

Round Top
Round Top is located in Fayette County which is east of Austin with a population of 85. If you love antiques, then Round Top, Texas is a small town you must plan a trip to!
Round Top is home to numerous antique stores and major antique shows. To start, this small Texas city has a large store called Antiques on the Square. This is one of the largest locations for antique collectors visiting the city. There is also another shop called Antiques & Vintage at the Bull Market where you can find antique artifacts and paintings that would add a southern feel to your home after your trip!
There is also a place for antique lovers and candle lovers to unite. Bella's Candle's produces candles out of antique and vintage moldings so that you get something new out of history!
Round Top is one of the cutest small towns in Texas for its location in University of Texas in Austin's English Department Program for recreating Shakespeare plays.
The English Department at UT Austin travels to Round Top to reenact scenes during an event called Shakespeare at Winedale. They put on performances during the summer and spring, so if you are traveling around that time, you will want to block some time to experience this!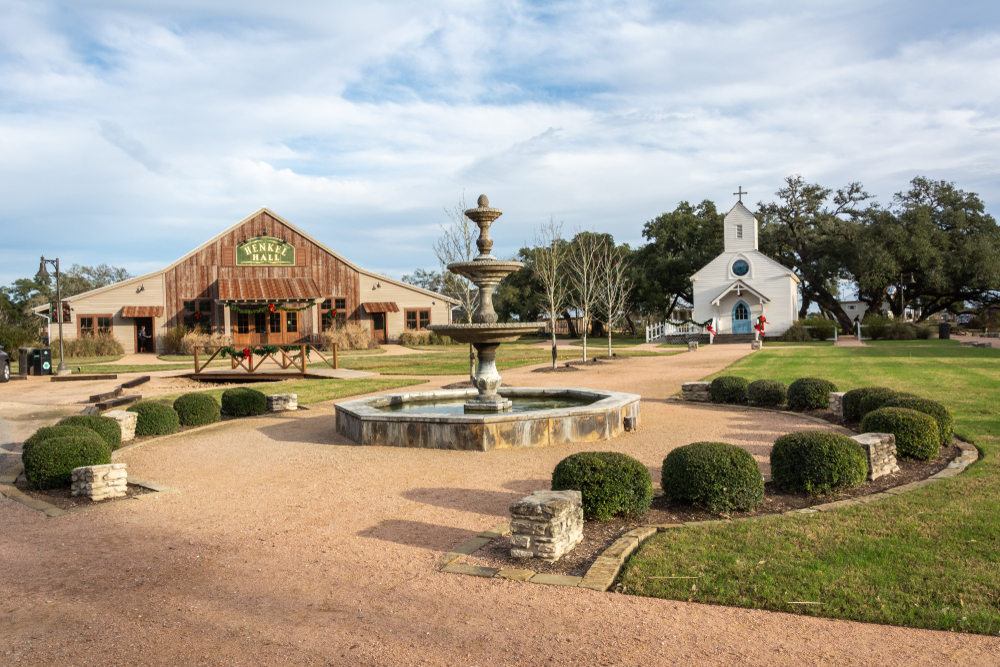 Mineola
Mineola is one of the best small towns in Texas if you're looking for a city with an interesting history and hidden gems.
Located just east of Dallas, Mineola is part of Texas' Wood County. Mineola played a primary role in the railroad industry because of the amount of endless timber found throughout the city.
In fact, if you want to understand more of Mineola's railroad history, you'll need to make a stop at the Mineola Depot and Railroad Museum. The museum has artifacts on display and even a model train to help tell the history of railroads to anyone that visits Mineola.
Speaking of timber and wood, Mineola is also home to the Mineola Nature Preserve where you can take a walk and relax in the meadows or take a seat at the pond and just soak in the day. Here, you'll experience over 193 different bird species, and other exciting wildlife.
You can see wildlife outside of the Mineola Nature Preserve, as well! Mineola is one of the cutest small towns in Texas in part because of C.A.R.E.S (Conservation Advocacy for Rare & Endangered Species), previously known at Mini 'S' Exotic Zoo.
At C.A.R.E.S, you'll see animals that you might not have access to anywhere else! This place is home to lemurs, otters, fennec foxes, and llamas. If this wasn't already on your list of places to visit, we're sure it is now!
You won't want to miss out on Mineola on your trip to Texas!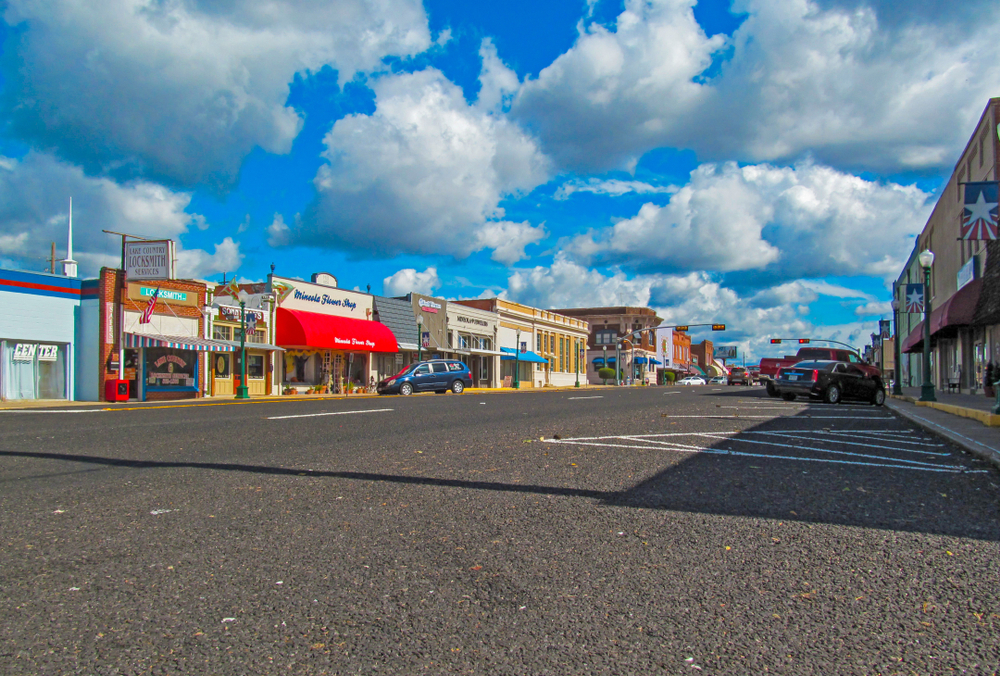 Willow City
Willow City is a cute small town just 15 miles away from Fredericksburg. This town has a population of 75, but has a huge culture!
This small Texas city is known for Das Peach Haus and the Pecan Grove Historic Ice House. If you're looking for a tasty drink, you can swing by Das Peach Haus and grab a refreshing glass of peach cider!
Or if you are looking for a historic (and huge) burger, you can drop by the Pecan Grove Historic Ice House and have a famous "Dino Burger." This burger is best served with a beer from the Biergarten while relaxing under the giant pecan trees in the area.
But the most scenic part of Willow City is the Enchanted Rock State Natural Area.
The Enchanted Rock State Natural Area is a great place to see beautiful rock formations. This picture perfect area is a great place got enjoy a picnic or spend time looking at the stars.
You can also plan a day trip here for the 11 miles of hiking. You can spend the day on a leisure hike while taking a look at all the different rock formations along the trails.
If you want something a little more adventurous, you can bring your rock climbing gear and get to work! Make sure to plan ahead, as some of these trails close during wet weather, and they close 30 minutes after sunset.
Wimberley
Wimberley, Texas is a chic small town south of Austin, in Hays County.
This is one of the best smalls towns in Texas for nature lovers. Wimberley has beautiful cyprus trees and spring wildflowers, making this city such a picturesque experience. Not only that, Wimberley has two large and popular swimming holes!
The Blue Hole Swimming Area is surrounded by wood trails and is the perfect place for to spend the day relaxing with friends and just enjoying the sun. If you're looking for another swimming hole, there's Jacob's Well.
Jacob's Well is one of Wimberley's hidden gems, and it's so popular that you have to make a reservation before going to the well. You can only swim in the well during summer time, as the rest of the year the city dedicates to wildlife restoration. Wimberely focuses this time to help ensure that the wildlife that calls the area home is able to be maintained despite all of the visitors to the well.
If you're feeling like a hike or trying something new, you will want to check out Old Baldy Mountain. Old Baldy is about 1850 feet high, and is located in Garner State Park. Spend the day hiking to the top and experience the best view of Wimbereley!
Other than hiking a mountain, Wimberley has their own Wimberley Ziplining Course consisting of 10 different ziplines. Here, you'll get a 15 mile view of the Wimberley Valley and it will take your breath away! If you want to check this out, plan ahead because it is by reservation only!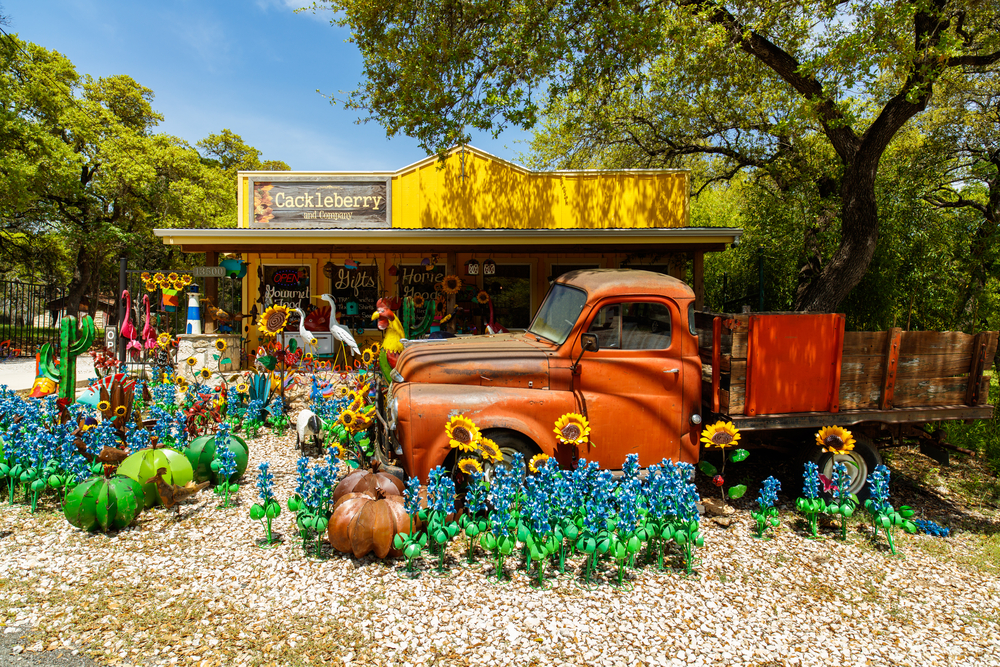 Salado
Salado, located between Waco and Austin, is one of the coolest small towns in Texas because it only exists in part as a way to build a bridge over the Salado Creek.
This Bell County Texas city is a great place for artists to explore glassblowing or painting. At Salado Glassworks, you can take a seat and watch as the professionals blow beautiful glass works of art, or you can come to a "blow-your-own" event and see how quickly you can become the professional.
You can also head down to the Royal Street District and explore the Barrow Brewing Company, or take a second to learn about the city's history at the Salado Museum and College Park.
One of the coolest things to check out in Salado is the Salado Winery Co. Here, they produce what they call the "Texiest" wines. These wines are crafted from grapes grown and harvest right from Texas. All of the wines crafted here are Texas born and raised! If you love wine, you will definitely want to take a second to see this place!
Alpine
Alpine is located in Brewster County, just 90 miles away from Big Bend National Park and Mexico. This is one of the most exciting small towns in Texas for it's history and places to visit!
Alpine has a historic walking tour that takes you through the entire town. While taking the walking tour, you will see numerous historic homes, art galleries, murals, and bookstores along the way. Any history lover must add this to their Texas bucket list!
Being so close to Big Bend National Park, it only makes sense that there is the Museum of Big Bend. After visiting this museum, you will have all the knowledge of Big Bend at your fingertips!
Sports lovers, don't fret, there is a little something for you as well! Kokernot Field has been called the Yankee Stadium of Texas, basically saying, if this wasn't already a place you want to visit, you will want to visit now!
There is one stop you will have to make and leave your mark on this small Texas city before heading out, and that's the Desk on Hancock Hill. At the top of this hill, there is a metal desk that contains a notebook inside. People travel from all over to leave their messages and stories in this notebook as a way to tell their story.
The best way to mark your travels is to find this notebook and leave your own story!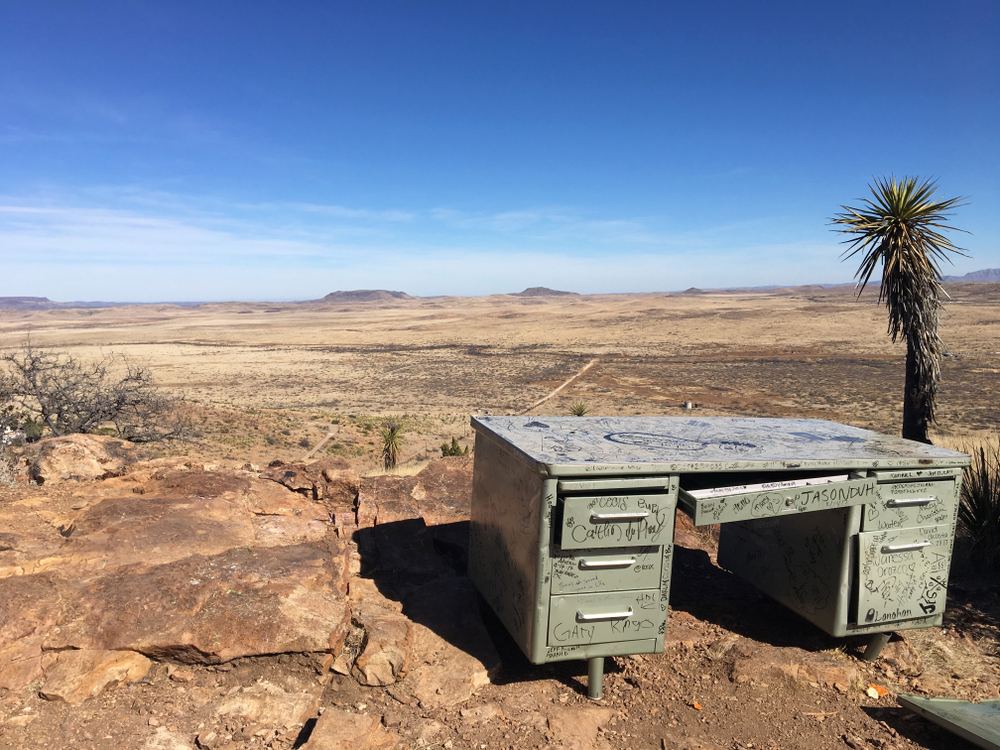 West
West, Texas is known for its Czech culture and they are proud of their kolache skills!
Located in McLennen County, right between Austin and Dallas, this Texas city is extremely famous for its Czech Stop truck store. People from all over the state regularly make their way to this truck stop to grab breakfast at any hour of the day!
West, Texas is known for more than their famous kolaches, they have entire bakeries dedicated to pastries that best showcase their Czech culture. One bakery in particular that you will want to check out is the Little Czech Bakery.
Other than bakeries and kolaches, this small Texas town is known for holding Westfest, a celebration of the Czech culture. Bands from all over come to play at this celebration. One notable band is the Denton, Texas-based Bravo Combo that joins this celebration yearly!
At Westfest, they have carnivals, 5k Kolache Runs, and a parade! If you happen to be planning a trip to West, Texas, we recommend coming during Westfest!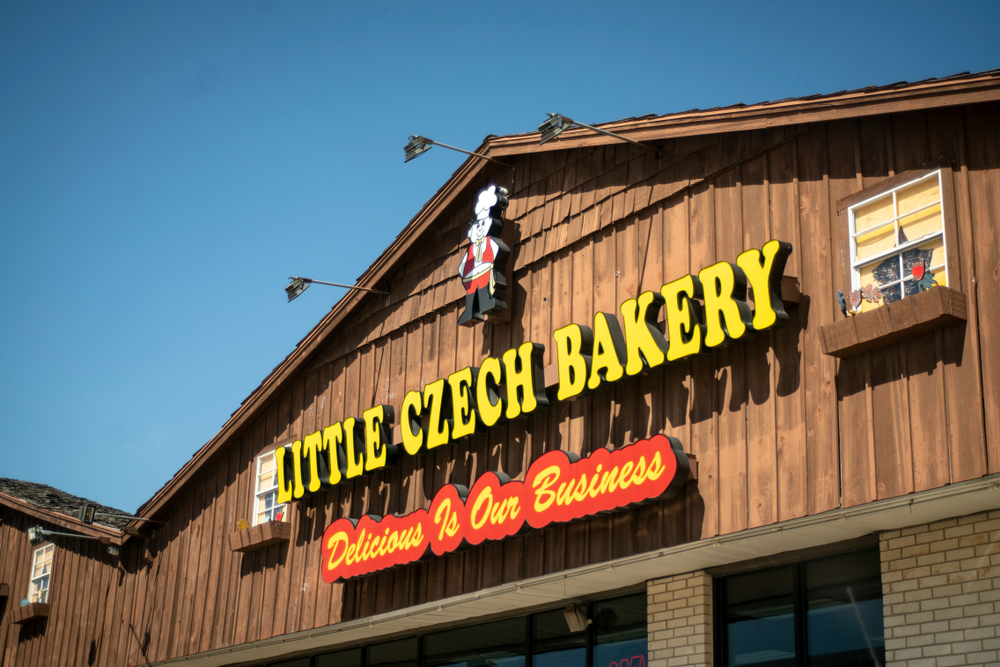 Dublin
This is one of the most cutest small towns in Texas for its soda connections and Irish backings!
Dublin is recognized by the Texas Government as the Irish Capital of Texas. Here you will find thousands of Irish themed souvenirs to take home and Irish themed buildings to sight see.
Not only that, but Dublin is basically the soda capital of Texas! Dublin is famous for Old Doc's, the oldest Dr. Pepper bottling plant in the world. This soda shop is full of vintage bottles and decorations to make you feel like you've been transported back in time for a brief period!
After visiting the home of Dr. Pepper, you can make a quick stop at Dublin Bottling Works, home of Dublin's real sugar cane root-beer!
Don't forget to check out the museums while you're in this historic town!
First you'll need to check out the Dublin Historical Museum so that you can learn all about the city you are visiting. Golf enthusiasts will want to check out the museum for hometown golf ledger, Ben Hogan!
Dublin, Texas is a small Texas town with a big love for soda and Ben Hogan! You won't want to leave this town off your list!
Terlingua
Terlingua, Texas is one of the smallest Texas towns with a population of 110.
Terlingua is one of the most visited ghost towns in Texas! People from all over come to visit Terlingua and explore Big Bend. This small town in Texas has the perfect location between Big Bend National Park and the Rio Grande River.
This town has numerous outdoor attractions to visit while you are here! One of which is the Far Flung Outdoor Center. Here you can go on Jeep tours, AVT explorations, go camping, or enjoy a dip in the river. If you are really enjoying the river, you can take a river tour!
You can also head to the Lajita & Big Bend Stables and take a day trip on the horse trails! You can enjoy the views and outdoors while letting the horses do all the walking!
While enjoying the outdoors, you can go to the Starlight Theatre Restaurant and Saloon for some live music. Don't forget to bring the lawn chairs! This wold be a fantastic way to end a day of hiking trails or lounging on the river.
Terlingua may be a ghost town, but it isn't lacking in history and adventure!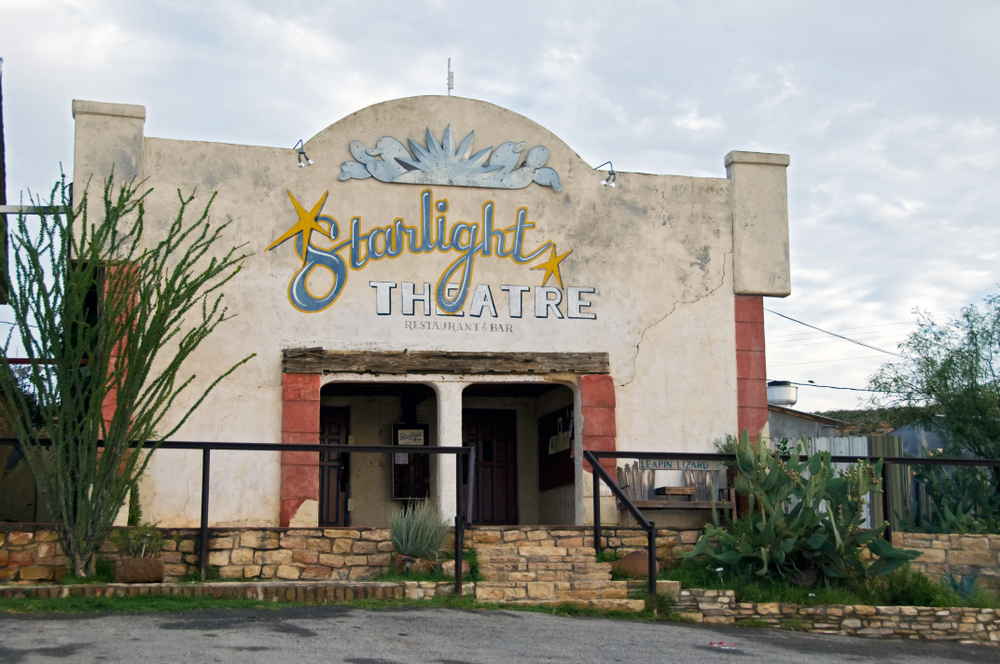 Marble Falls
Another one of the cutest small towns in Texas is Marble Falls. This small city is located near Austin and San Antonio and is perfect for anyone that loves spending time outside!
One place you will want to visit while here is Marble Falls Lake. You can take a walk, enjoy a picnic, or just lounge on lake for the day and just enjoy the sun and the company of those around you. You can spend the day boating, camping, or fishing!
You can also take a nature walk in Backbone Creek, or take a guided cave tour! Where else in Texas can you take a cave tour? Your guess is as good as ours, so you might not want to miss this opportunity!
One chic little place you will want to visit is Sweet Berry Farm. Here you can pick your own seasonal treasures on the farm. Most people love to pick strawberries and blackberries during the summer, and pumpkins in the fall! No matter what season you choose to visit, you won't leave empty handed!
Shiner
Shiner, Texas is a small Texas city located near San Antonio, and is home to Shiner Beer.
Being the home to Shiner Beer, it only makes sense that this city would be home to numerous breweries! One of which is Spoetzl Brewery, the most popular in the city.
Other than beer, Shiner is also used to be home to one of the cutest candy stores. Licorice and Lemon Drops Old Fashioned Candy Shop was a local favorite and many residents of Shiner, Texas have been mourning the loss of their vintage candy store.
One interesting hot spot in this Texas city is Howard Convenience Store. It seems odd that a convenience store would be on our list of must-sees but this is no ordinary convenience store.
Howard's has also been dubbed the Shiner Country Club. At Howard's, you can rent movies, buy Shiner memorabilia, eat or drink without ever feeling like you are at a convenience store!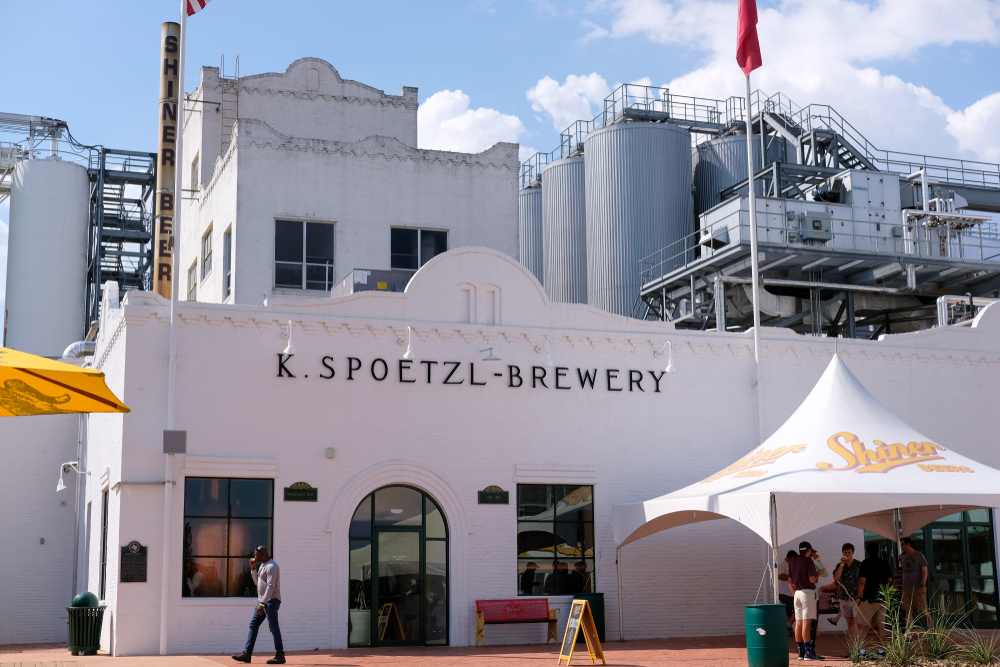 While Texas is one of the largest states in America, it is home to the cutest small towns in Texas. Whether you are looking near Big Bend, or you're looking for a ghost town to visit, you will find something exciting at every city on this list!