Are you searching for all the best places to go skiing in Virginia? Well, you have come to the right place because here is all the info you need to have a wonderful winter vacation in the snow. When you think of Virginia skiing is most likely not up on the top of the list but it should be because there are plenty of wonderful places to go. There are places that have the best skiing near Washington DC and plenty of slopes that offer cheap skiing in Virginia if you plan your trip during the right time of the year.
Staying in a cozy cabin or a luxury ski resort is one of the best things to do in Virginia during the wintertime. So pull out your winter gear and get ready to enjoy riding down the mountainside with your skis, snowboard, or even on a big tube. No need to worry if you have never been before because there are all different types of slopes and you can always take a class before you head out to shred.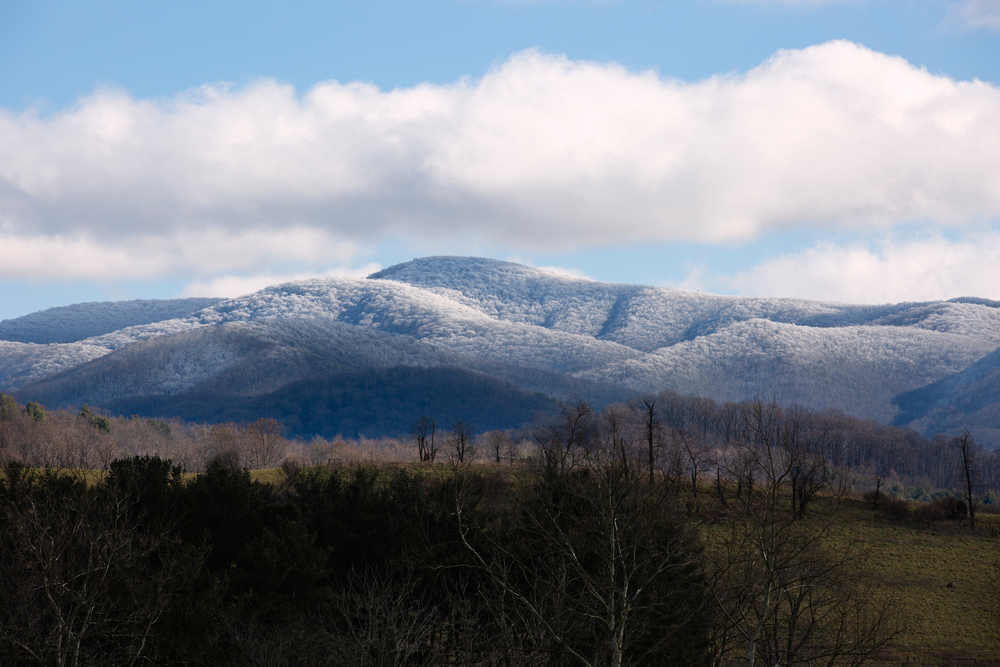 Does Virginia have ski resorts?
Yes, of course, there are ski resorts in Virginia. It is no secret that there are spectacular mountain ranges throughout the southern state. Scattered throughout here are 6 different places for you to enjoy skiing in Virginia. Even if you are just interested in relaxing by a cozy fire with the snowy mountains in the background checking in to one of these ski resorts would be an amazing winter getaway.
How long is ski season in Virginia?
Make your calendars because the best time for skiing in Virginia is from the middle of December until the end of March. But you know if you have ever lived or visited that the weather is very unpredictable and it makes every season vary on how long or short it will be. But, if you plan your holiday within the winter months you are sure to get your time skiing or snowboarding in Virginia.
Most of the ski resorts in Virginia try to open the week of Thanksgiving so families can come and spend the week together. If you are lucky enough to get a cold spell that rolls through you may even be able to hit the slopes a little early and it would not be as crowded. But whenever you decide to go you are going to love visiting any of the ski lodges in Virginia.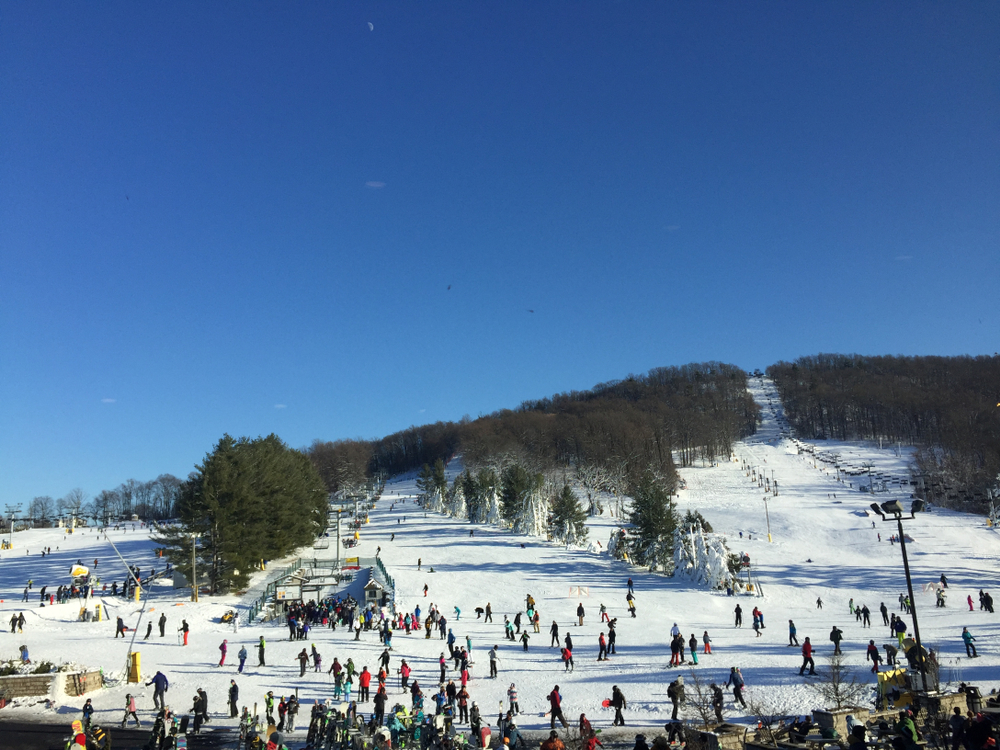 What is the biggest ski resort in Virginia?
If you are looking to go skiing in Virginia, Wintergreen is the biggest resort in the state. This ski resort is so big that they have named the town after it. So make your way to Wintergreen in the blue ridge mountains to enjoy one of the best ski resorts in Virginia. They have over 26 different slopes that cater to all skill levels to come and enjoy their winter vacation there.
Can you go snow tubing in Virginia?
Yes! Of course, you can go snow tubing in Virginia. Almost all of the Virginia ski areas have snow tubing. So get ready to enjoy sliding down a snowy hill on a big inflatable tube. A few of these resorts have late-night tubing under the lights. So you can ski or snowboard all day long and then go tubing with your friends and family at night. Plus, the tubing would be a great alternative to the more adventurous winter sports.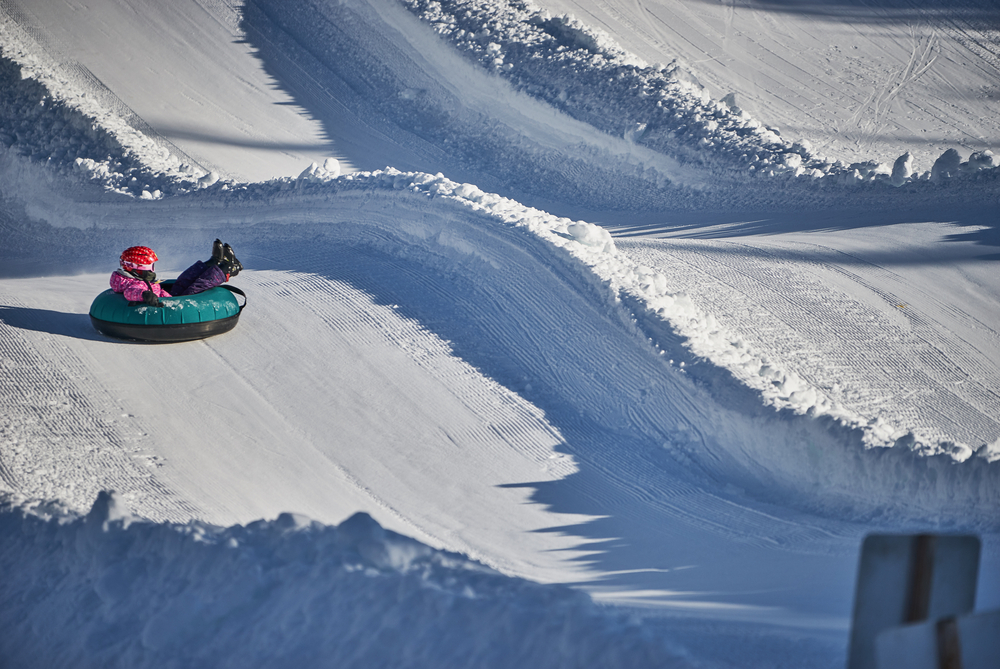 4 Best Places For Skiing In Virginia (Ski Resorts + SnowTubing!)
Wintergreen Resort for Skiing and Snowboarding
If you are looking for one of the best places for skiing in Virginia. You can find Wintergreen nestled in the Blue Ridge Mountains and it is only about an hour's drive from Richmond, VA.
Wintergreen also has plenty of places to stay right on-site or you can rent a cozy cabin in town. You can purchase lift tickets in 8-hour increments. But they also have options where you can buy a ticket from open to close. Another popular choice is to enjoy night slope time with ticket purchase from 4 pm to whenever they close.
All you need to bring to enjoy your time at Wintergreen is yourself because they have you covered on everything else. Well, you will need to make sure you have a waterproof outfit, gloves, and a hat. But after that, they have everything you need.
They pride themselves on staying up with the latest and greatest skiing and snowboarding rentals. If you or someone you are traveling with needs a refresher course Wintergreen has plenty of options for classes. You can book private, semi-private, or family skiing and snowboarding lessons any day of the week.
You will always have fresh powder at Wintergreen even if it has not snowed recently. This is because they have state-of-the-art snow blowing machine called appropriately named Snow powder. If you are a more advanced skier or snowboarder they have a terrain park where you can catch some serious air. This is no small park either it was voted number 1 for all ski resorts in Virginia. So book your stay now to enjoy some of the best skiing and snowboarding in Virginia.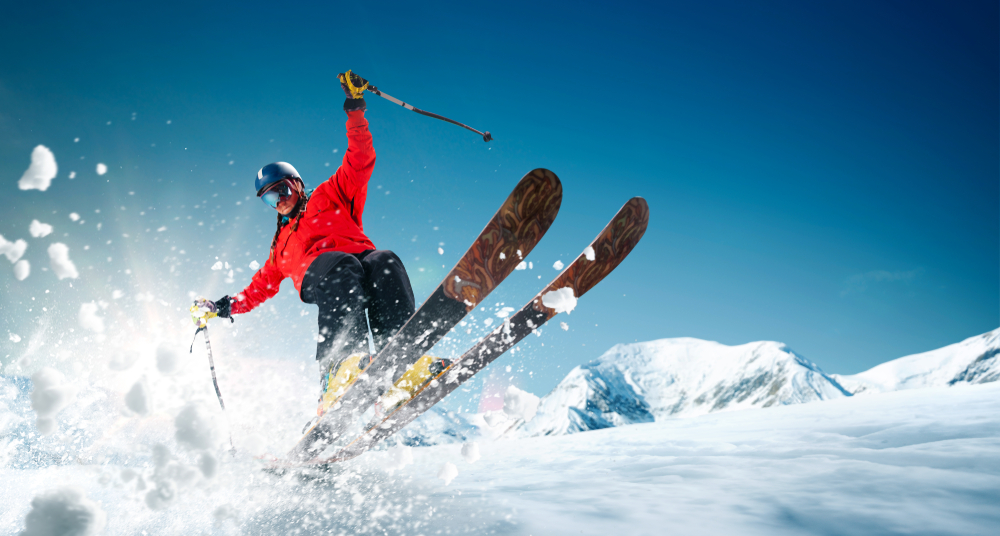 Massanutten Ski Resort
Massanutten is one of the best family ski resorts in Virginia. They offer lift tickets for night rides from 4 pm to close where you can enjoy fewer people on the slopes and more time for fun. There is also an option to buy lift tickets in 8-hour time frames or 4-hour sessions. So if you are in the mood for an all-day adventure or maybe just a short half-day right they have got you covered.
Private and group lessons are available but they recommend you book them online before you arrive because they fill up fast. If you are planning on visiting during the weekend or a holiday week make sure to reserve your rentals early as well. Virginia is full of military families. Massanutten gives back by letting them enjoy special rates and will get first dibs on rentals and lift tickets. If you arrive early and want to get a jump start on the next day you can pick up your rental equipment the day before between 630 and 830 most days of the week.
There are plenty of hotels, cabins, and rental apartments right inside Massnuetten. Book your stay directly on their website to have a ski-in room with a beautiful view of the mountain range. If you wanted to snow tube in Virginia this is one of the best places. Each ticket will give you 90 minutes on the slopes with your big tube. They also have ice skating where a ticket will get you an hour on the ice. These are both wonderful alternatives for younger children that are unable to ski. Start planning your trip now to one enjoy Massanutten one of the best ski resorts in Virginia.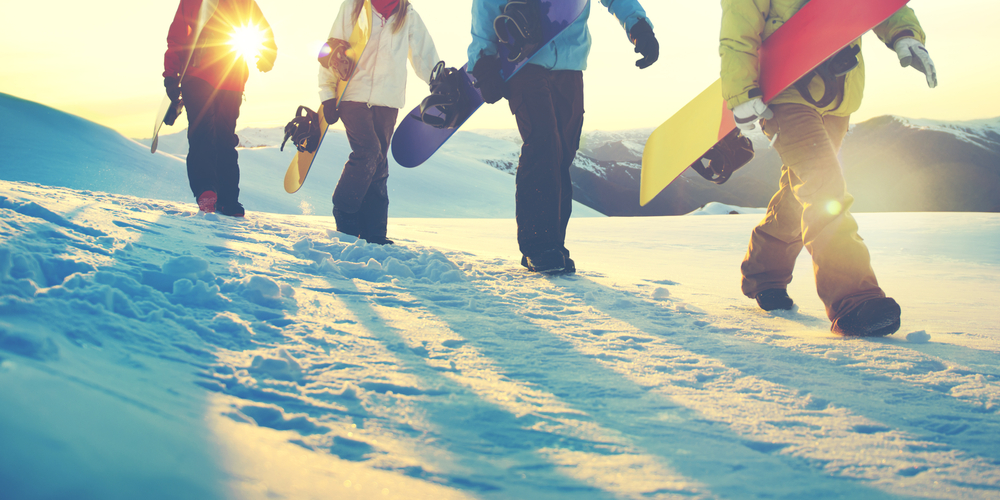 Bryce Resort in Virginia For Skiing and Snowboarding
Bryce Resort is located in the foothills of the Allegheny Mountainside. Just a short two-hour drive Bryce has some of the best skiing near Washington DC. They have 8 trails and 4 ski lifts. 4 of the trails are beginner or bunny slopes that would be wonderful to warm up on or if you are just learning how to shred. 3 are intermediate and the last one is for experts. So there are plenty of options to keep you and your family happy all day long.
If you need a refresher or if you are just beginning your skiing adventures they do offer private lessons. If this is something that you are interested in you must book your place in one of the three different classes 24 hours in advance. There are many places to stay right on-site or you can find yourself a nice cabin in the woods. Bryce ski resort in Virginia is one of the smaller places to ride so here you can find cheap skiing in Virginia.
Make sure to set aside a day to enjoy snow tubing down their 800-foot slide a ticket will get you 90 minutes of fun. You must book your ticket the day before your ride. They also have an ice skating rink where you can get a discount if you have already snow tubed on your trip. So lace up your boots and shred the mountain or show off your skills on the ice skating rink you cannot go wrong visiting one of the best ski resorts in Virginia.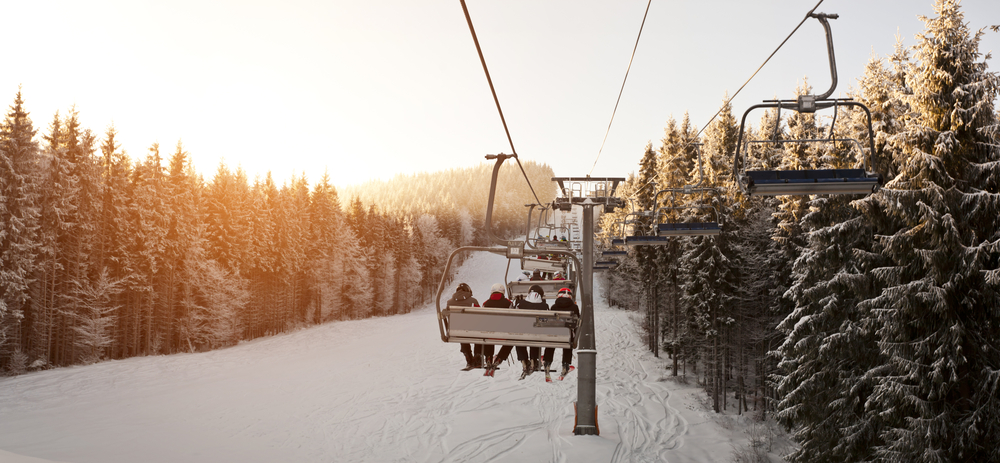 The Omni Homestead Luxury Resort
The Omni Homestead Resort is one of the best family ski resorts in Virginia. Located in Hot Springs, VA the Omni is a lovely luxury hotel with a ski and snowboarding slope nearby. They offer discounted rates for parties over 15 making this one of the best places to pack up the whole family or invite a bunch of friends to join you. There are quite a few different slopes here but they are all catered to beginners to intermediate riders.
You will find gentle slopes and forgiving terrane while riding around here. But don't worry they still have a few rides that are for the more advanced rider. They offer a program that they refer to as The Little Penguin Program. When you sign your child up they will receive lessons from a professional instructor and their rental of choice is included in the rate. They are only open from January through February so make sure to book your stay at one of the most luxurious places for skiing in Virginia.