Are you looking for the best things to do in Virginia? You have come to the right place! No matter what you are looking to do while you visit Virginia, whether it's to learn about US history, soak up some sun at the beach, or explore the vast depths of nature, Virginia is loaded with interesting and fun activities for anyone!
There is so much more to do in Virginia outside of the typical tourist locations. Some of the best things to do in Virginia are tucked away from the coast with plenty of hidden gems sprinkled across the state. No matter what your interests are, you are bound to come across plenty to enjoy an awesome getaway!
There are plenty of parks to visit for sightseeing and hiking. Whether you are an art or history buff, there are lots of museums and historical sights to see. There are also plenty of interesting beaches outside of Virginia Beach to enjoy if you are looking to stay near the water!
Don't fret, we're here to help you plan your perfect vacation by giving you plenty of ideas to visit the best things to do in Virginia. There is plenty to do no matter what your budget is for the trip. Whether you're staying for a short visit or you're looking to spend a good bit of time, here are lots of ideas so you're prepared to be entertained!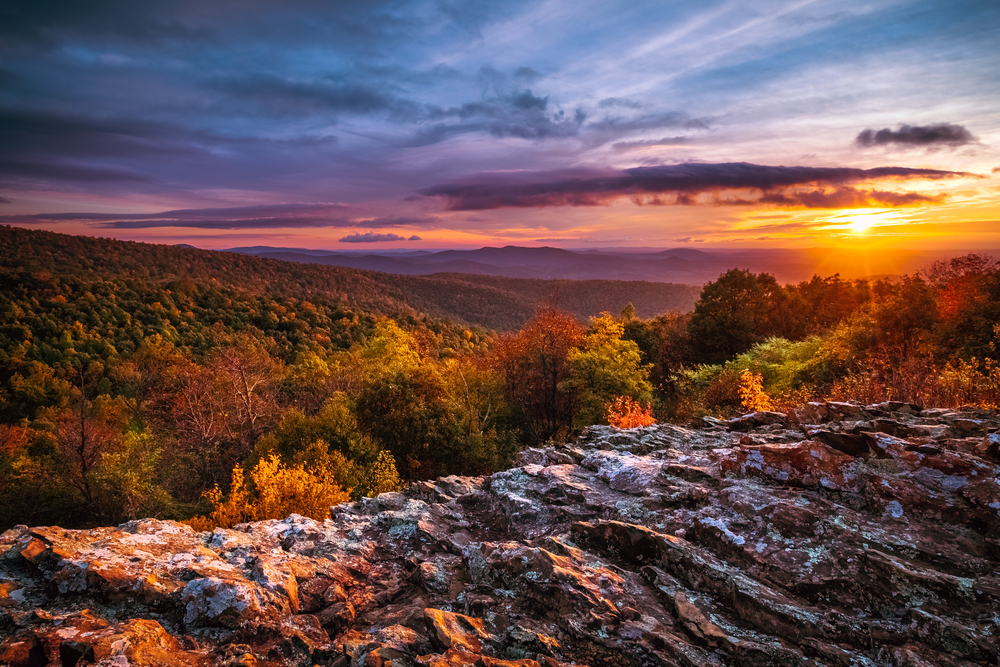 14 Interesting Things To Do In Virginia
Virginia Aquarium & Marine Science Center
Everyone knows to explore the shores when you're visiting Virginia Beach, but if you want to take in the scenery below the water and learn about the aquatic creatures of Virginia you can visit the Virginia Aquarium! Enjoy the beautiful views below the ocean without even getting wet.
Learn about hundreds of different species that live in and along the Atlantic Ocean. If you want to be outside and learn about the different lives around the Atlantic, you can take a boat tour. You can even work up a sweat at the Adventure Park within the Aquarium grounds. This aquarium is definitely fun for the entire family. There is something there for everyone to enjoy which is why it is one of the best things to do in Virginia Beach!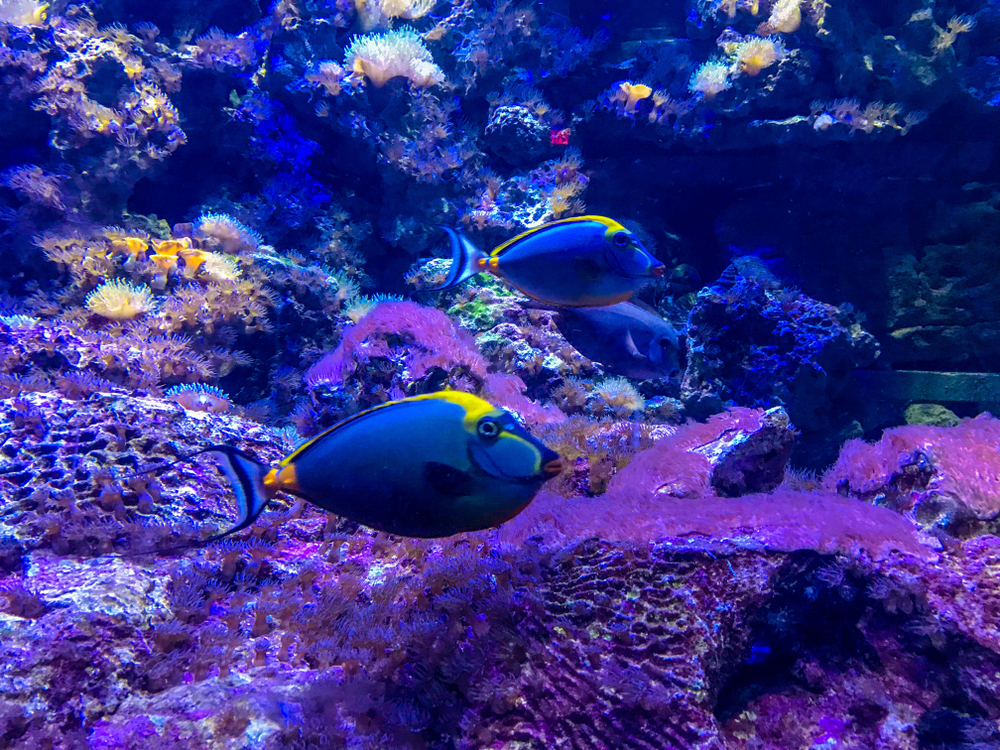 Busch Gardens
If you're looking for a bit of a thrill during your trip, an amusement park is always the way to go. Located right around the corner from Colonial Williamsburg, Busch Gardens has something for everyone. The park is full of exciting roller coasters and rides, entertaining shows and plenty of good food and drink to keep you fueled for the day.
Get your heartbeat pumping on the Griffon coaster or soar through the air on Finnegan's Flyer. If you need to cool off during a hot summer day, you can go next door to Water Country and enjoy a good float down Hubba Hubba Highway or an exciting slide down Malibu Pipeline!
If you want a special experience, you can give yourself a spook during Howl-o-Scream during most of September and October, or Christmas Town during the holiday season. You can even enjoy a Food and Wine festival during the Springtime and enjoy different cuisines from around the world after whirling around in the sky on a roller coaster!
No matter what time of the year you go (just avoid the few colder months that the park is closed), you are bound to have an awesome time!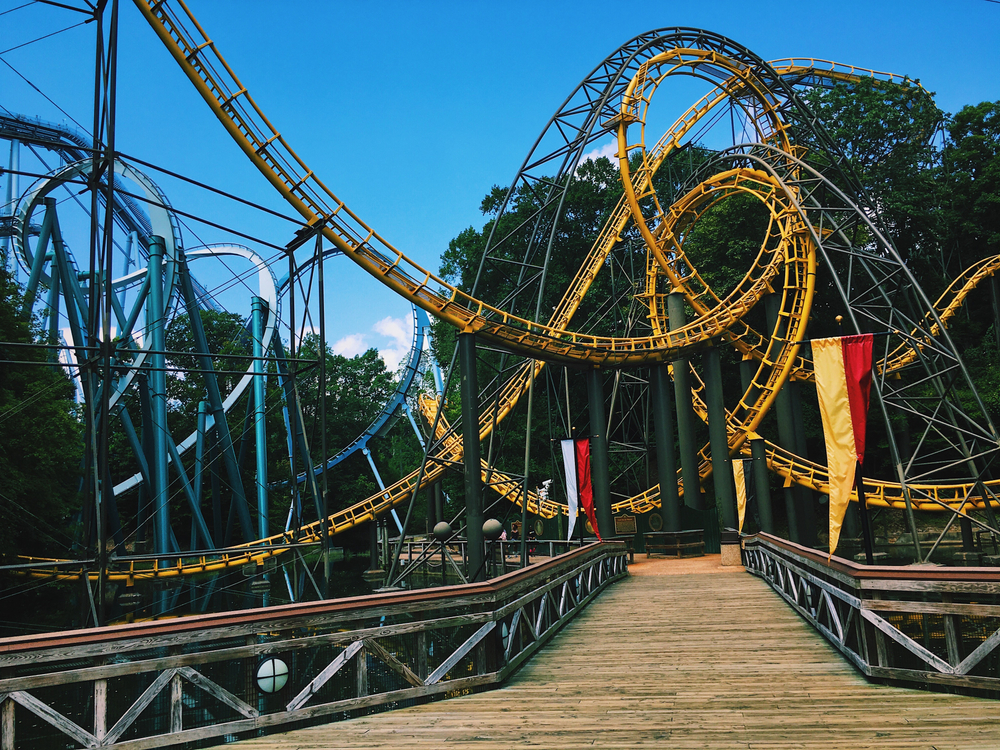 Monticello
Virginia has bred a few of our nation's presidents, but if you want to delve into the mind of the man who wrote the Declaration of Independence, you need to visit Thomas Jefferson's Monticello. If you love history, this is one of the best things to do in Virginia!
Located in Charlottesville Virginia, Thomas Jefferson set out to build his home on top of a mountain and called it Monticello (which means "little mountain" in old Italian). There are plenty of different types of tours to learn about the estate of one of our earliest presidents. Explore Jefferson's home, his gardens, his gravesite and many exhibits to learn about the life of Thomas Jefferson.
There is even a tour of the darker side of Jefferson's history; the slavery tour will show you around the quarters and Mulberry Row, the industrial hub of the plantation. This is the perfect place to go to learn about a very important man to the history of the United States of America.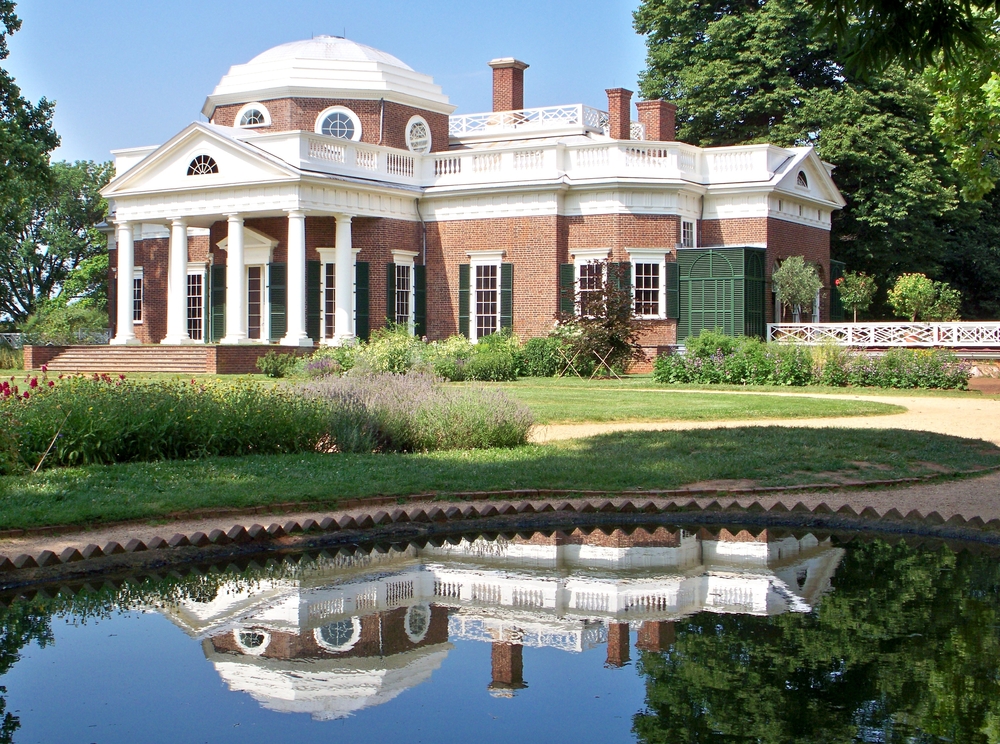 Norfolk Botanical Garden
Come take a break from the city and enjoy the colorful sights and refreshing smells of the biggest botanical garden in Virginia! Each season has different flowery wonders on display. There are 7 miles of paved paths to explore, as well as 7 other miles of unpaved paths to venture through. It won't be just local flora that you'll see, but flowers from all over the world. You can go have a picnic with the family, or enjoy a romantic hike through nature's beauty on a date. There will even be a butterfly garden opening Summer 2021!
Afraid the kids will be bored? There is a 3 acres Children's Garden for the younger crowd. There are plenty of interactive activities to keep everyone entertained while learning about the natural world. During every season you can enjoy a Japanese Garden, a Renaissance Garden, and even a Sensory Garden to engage all five senses while you explore. No matter what kind of flowers you enjoy, you wont be able to help but be mesmerized by your surroundings here a the best gardens in Virginia!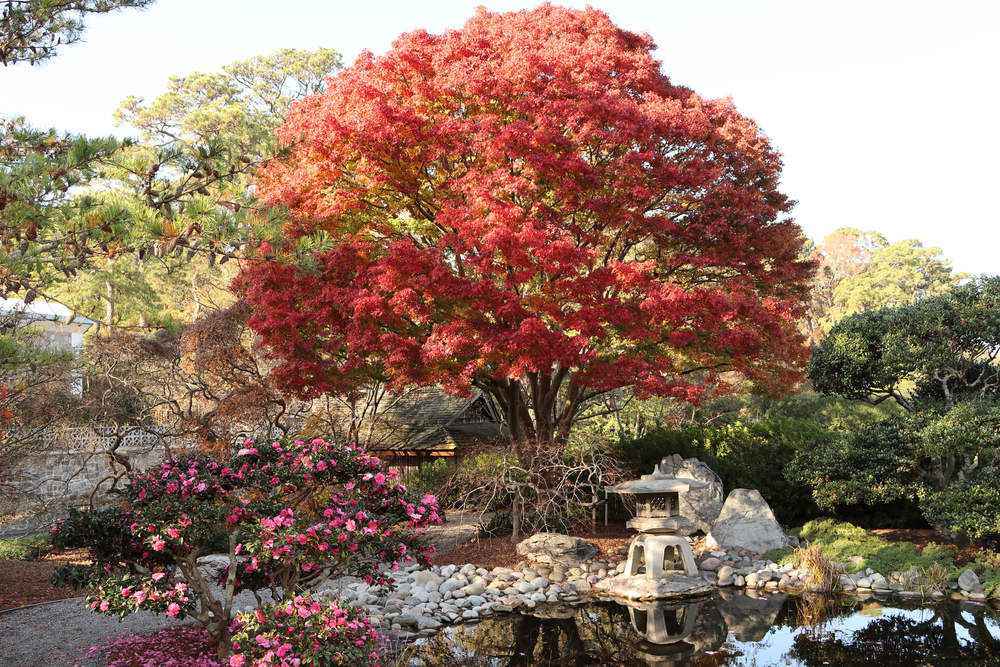 Mill Mountain Star and Park
Come visit the Hollywood sign of the East Coast! The Roanoke Star, also known as the Mill Mountain Star, is the largest man-made star in the world that is free standing as well as illuminated. Although this star was originally meant to be a Christmas decoration, it stands all year around and is illuminated every night. Now, it is one of the most recognizable landmarks known in Virginia, which also makes it one of the best things to do in Virginia!
In order to see the Roanoke Star up close, you will need to wander the trails of Mill Mountain Park. There are plenty of trails to blaze that range in difficulty so everyone can find a path and pace that they can enjoy. Find the overlooks and revel in the view of the Blue Ridge Mountains! While you are visiting, make sure to visit the wildflower garden that lives on top of the mountain.
This is a beautiful park to come visit and enjoy one of the many great scenes that the mountains of Virginia have to offer. This is definitely one of the best things to do in Roanoke!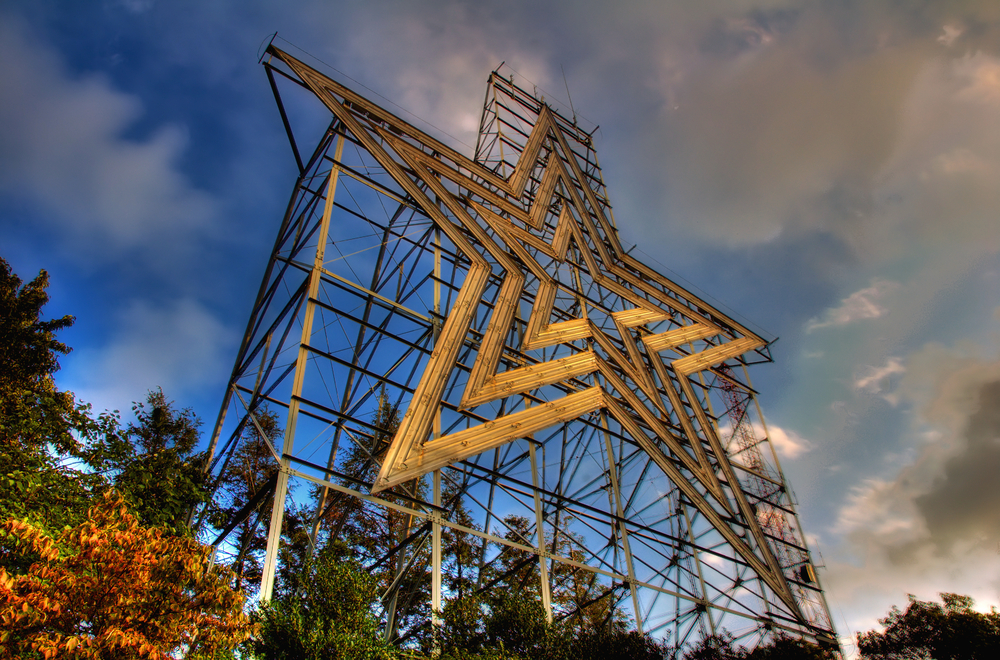 Maymont
If you want to spend an afternoon exploring wildlife, walking amongst botanical wonders, and wander inside a beautiful mansion, then Maymont is a great spot for you to visit and is always one of the best places to visit in Virginia!
See how the rich lived during the late 1800s in the 33 room Maymont mansion. There are a bunch of gardens and even an arboretum to explore nature's beauty. There is a nature center, wildlife habitats and even a farm where you can feed goats and other farm animals.
This is the perfect place to plan a picnic and spend the day relaxing and enjoying the outside life of Virginia, while also taking a break inside a grand mansion.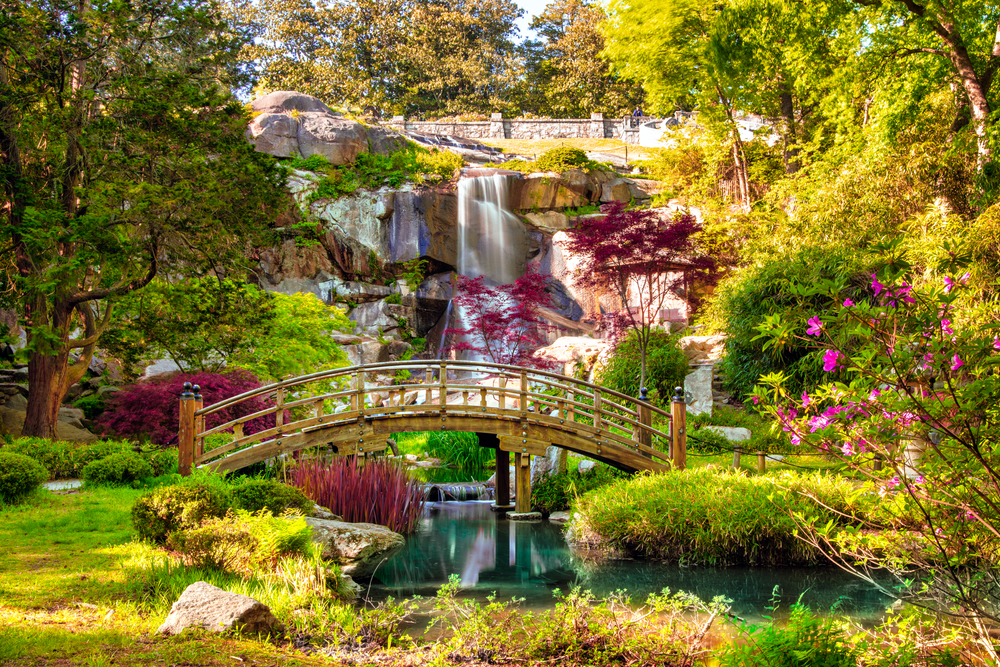 Fredericksburg and Spotsylvania National Military Park
This site is definitely more morose than the others, but it also holds a very important part of our nation's history. This park educates and preserves the many people and stories surrounding the ending of the American Civil War. Come walk the same paths as the soldiers and civilians that experienced the devastating effects of the Civil War.
The National Park Service has taken much time and effort to preserve the battlefields and keep the stories of their bloody past alive. Make sure to visit the many historic sites located within the park! The Chatham and Ellwood manors both played important roles during the war. The Salem Church was a place of worship, refuge, battle and attempted healing. There are two cemeteries to honor and remember all of the soldiers that died during the horrible war.
If you are interested in history and want to walk the dismal paths of the former US and Confederate soldiers who fought so many years ago, then this is the best place in Virginia to learn about one of the darker parts of our history.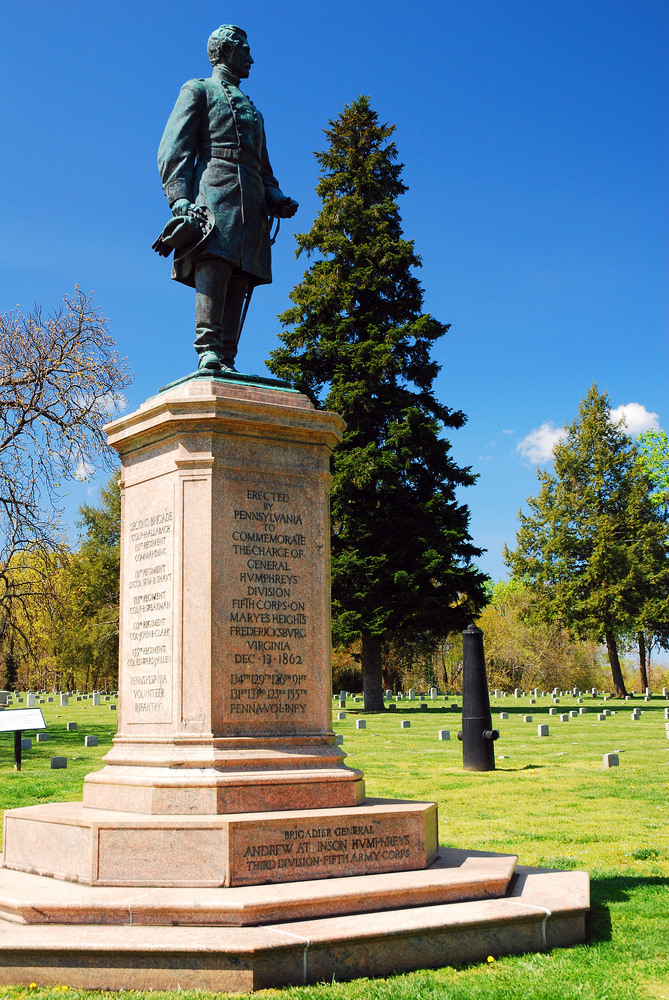 Virginia Museum of Fine Arts
If you're looking to explore the world of Art, the Virginia Museum of Fine Arts in Richmond should definitely be on your list of sites to visit! Admission is free and the museum is open every day, even on holidays. Virginia political and business leader wanted to demonstrate their belief in the future and the importance of art during the Great Depression, so they decided to open this museum in Richmond.
Over the years, beginning with a prominent Virginian Judge John Barton Payne donating his entire art collection to the Commonwealth, the museum built up a vast an valuable collection of fine art. There is a great and vast display of art from all over the world thanks to the many donors that have given parts of their personal collections to the museum.
The museum hold exhibits that show a great dispay of American and European arts from the ages, but there are plenty of other exhibits that come and go so you can see different types of art any time you decide to visit the museum! There is something for everyone with their vast collection of paintings, photos, ceramics, sculptures and more that flow in and out of the exhibits, The Virginia Museum of Fine Arts is definitely on of the best things to do In Virginia!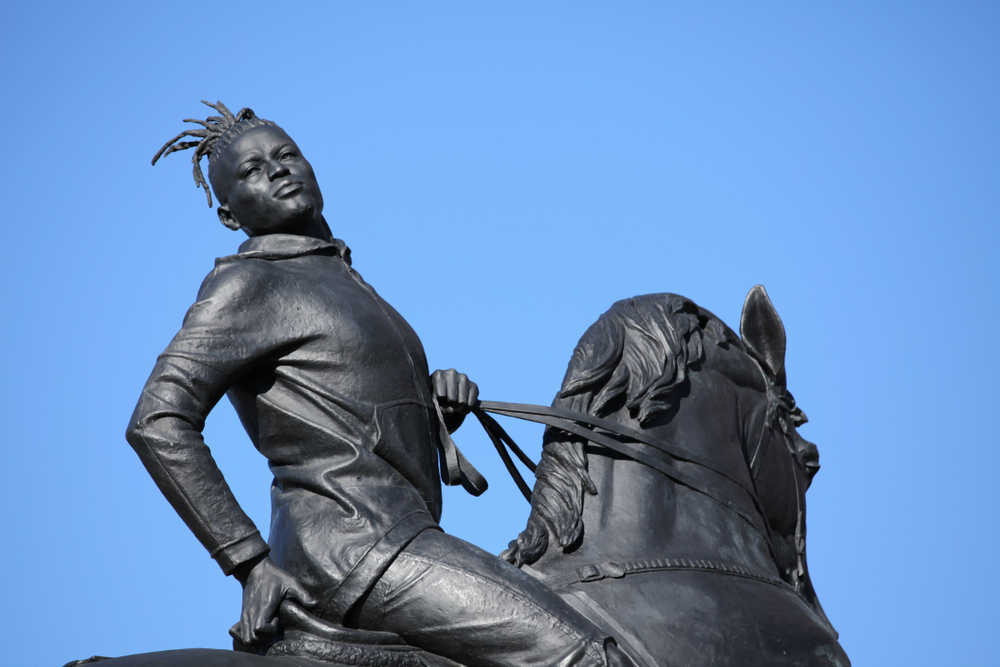 Military Aviation Museum
Virginia is home to many members of the United States military. Any current or former member of the military, or just anyone with a great appreciation for planes, would love to visit the Military Aviation Museum in Virginia Beach! This museum offers a very interesting experience for aviation lovers out there, making it one of the best places to visits in Virginia!
Come visit one of the largest private collection of World War I and World War II planes. Most of the planes are still able to fly today, and the museum offers demonstrations of many of their planes so you can watch them in action. If you come during the flight season, you can even take a ride in some of their planes!
The museum offers group tours through the hangars that hold the vast collection of planes. Since the planes are taken out to be maintained and flown, they are stored right in large plane hangars and you are able to walk right up to all of their planes! There are 4 different hangars full of planes to explore on site, as well as the Goxhill Tower, the actual tower that was built during World War II in England to help fight against Nazi Germany!
If you or a loved one have any appreciation for the world of planes, you will not be disappointed by a visit to this museum. Even people who normally show no great interest in planes can enjoy this unique museum. There are not many museums that house relics that still work to this day and can be explored up close and personally!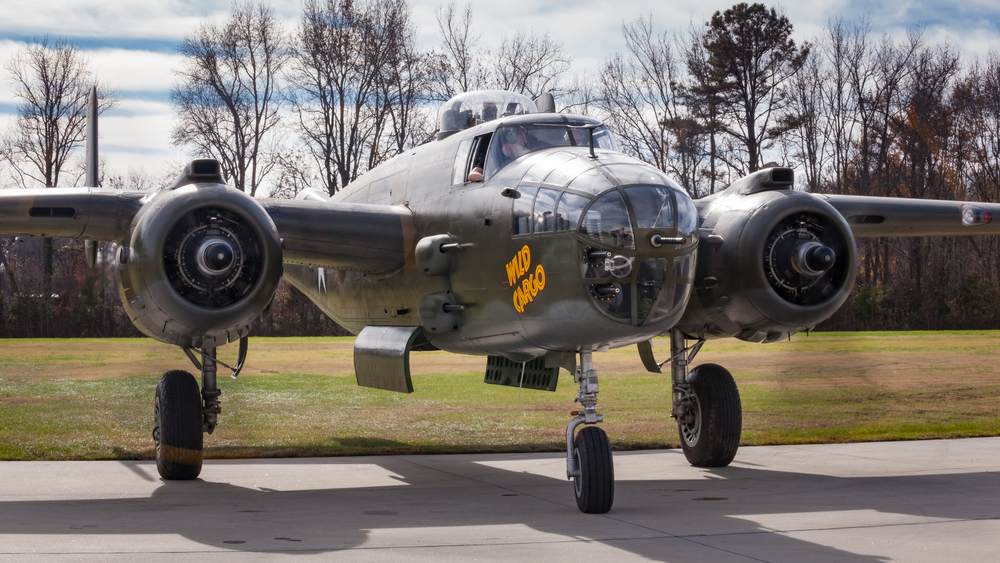 Luray Caverns
The Luray Caverns in Luray, Virginia are the largest caverns in the eastern United States! This is definitely a site to visit when you are visiting Virginia. You can explore the great rock formations under the earth without having to be an experienced spelunker when you visit this cavern that is 4 million centuries in the making.
The caverns are well lit and have paved walkways making them accessible to anyone! When you come below the earth, you will be greeted with ceilings that stretch 10 stories high, towering stone formations and surrounded by miracles of nature. You will come across underground lakes, mountains of limestone, a 47 foot tall Double Column, and even the Great Stalacpipe Organ which is the world's largest musical instrument.
If you love to walk among nature and it's vast and great power, the Luray caverns will definitely be a treat! Come explore the natural limestone formations that rest under the earth and experience the best caverns to visit in Virginia!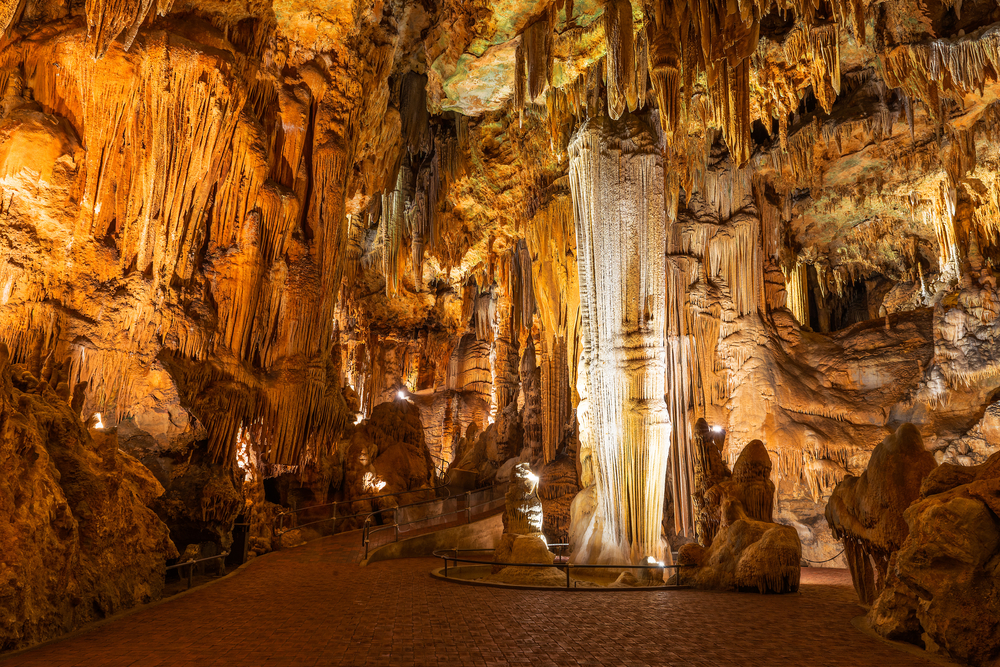 Thomas Jefferson's Poplar Forest
Thomas Jefferson owned quite a bit of property in Virginia, and Poplar Forest in Forest, Virginia was his beautiful retreat away from his main home in Monticello. Jefferson really released his creativity when creating these grounds. He wanted this to be the best dwelling found in Virginia.
Come tour Jefferson's retreat and explore the perfectly restored architecture. There are plenty of artifacts from the free and enslaved people who made Poplar Forest what it was back in Jefferson's time, and the timeless beauty it is today.
There are multiple tours available of the grounds, including the main house where Jefferson spent his retirement away from the public and the slave quarters where you'll learn about the strength and despair of the enslaved that lived amongst the grounds.
Thomas Jefferson made a great impression on the United State of America for many reasons, and definitely an important person to come out of Virginia despite his flaws. Poplar Forest shows his creative work after he retired from politics and indulged in his favorite past times. This home of Jefferson really shows the people what Jefferson was like outside of many of his important accomplishments making it one of the best places to visit in Virginia!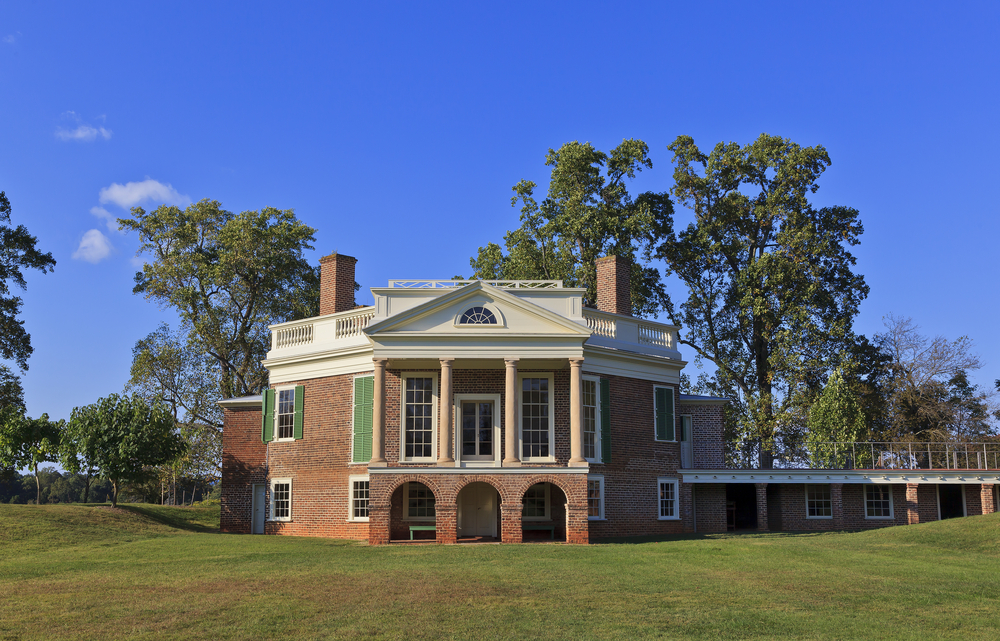 Colonial Williamsburg
Step back in time and explore the largest outdoor living museum in the USA! Colonial Williamsburg offers an immersive experience for guests as they walk amongst the people who lived back in the 18th century. There are plenty of shops, restaurants, gardens, and historic buildings and homes to explore among the 301 acres of this historic legacy.
There are plenty of tours offered to learn about life in the 18th century. You can explore the capital, the blacksmith, the Governor's Palace, the public armory, and even an American Indian Encampment site! They even offer ghost tours (and special tours at night for adults). The immersive experience definitely makes it one of the best weekend getaways in Virginia!
You can take a carriage ride, visit art museums, and watch colonial military demonstrations. There is even a restaurant that serves authentic food of the 18th century! You are surrounded by actors that help you feel like you have travelled back in time.
Everyone can find something that interests them when they are visiting Colonial Williamsburg. Any history buff would feel like a child again exploring a new/old world! It is also one of the coolest small towns in Virginia!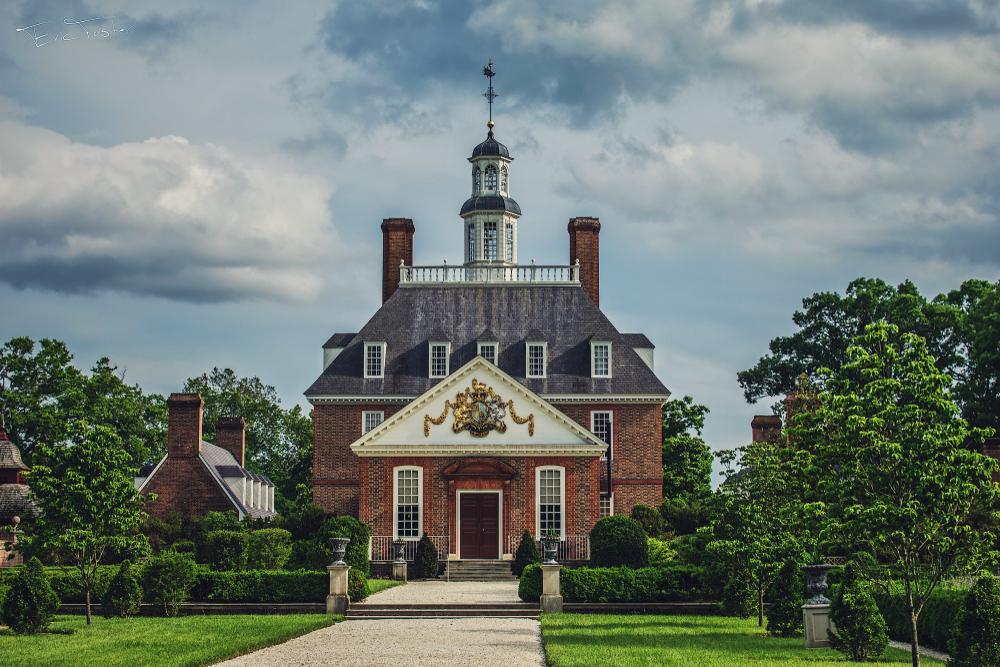 The Poe Museum
One of America's greatest authors, Edgar Allan Poe, was a resident of Virginia! You can come learn all about his life and literary achievements at the Poe Museum in Richmond! If you are curious at all about how this peculiar man lived and came up with his famous writings, this museum will definitely be a place you must visit!
Poe spent a great amount of time in Richmond, Virginia and began his literary career there. The museum houses the largest collection of Poe memorabilia and artifacts in the world. Next to the museum lies the Enchanted Garden inspired by Poe's poem "To One in Paradise". There are even two museum cats, Poe and Pluto, to honor Poe's love for cats!
If you love Edgar Allan Poe and his works and want to learn more about the life that he lived and his inspirations, the Poe Museum is worth the visit!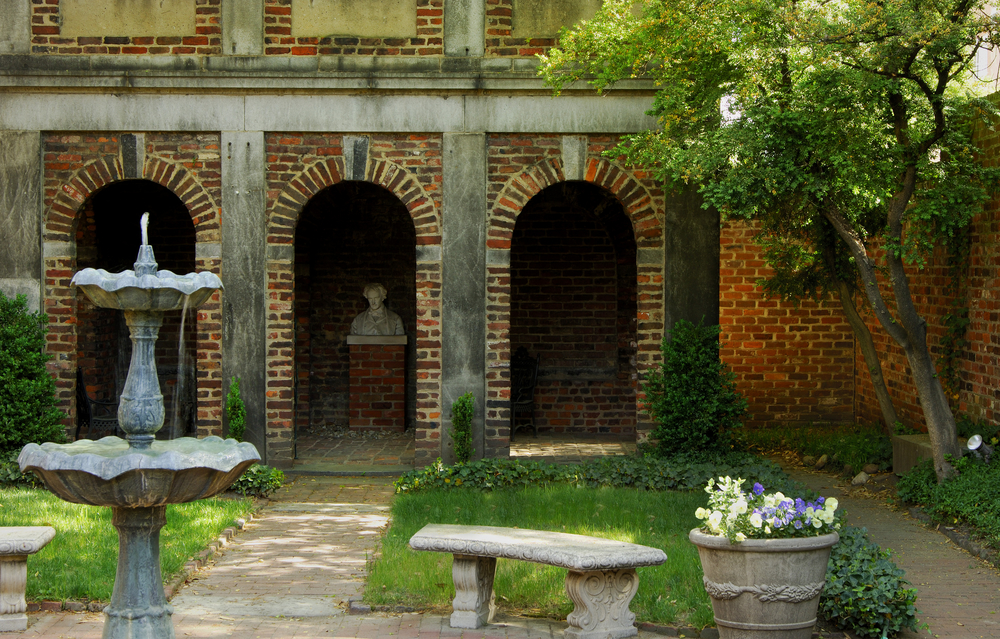 Shenandoah National Park
If hiking is your forte, then you surely need to visit Shenandoah National Park! Travel along Skyline drive to find the many different trails the park has to offer!
There are trails for all levels of experience with hiking. The trails will lead you to great heights, lots of beautiful waterfalls, exciting wildlife sightings, and the wonderful feeling of being in touch with mother nature. You can take plenty of short hikes if you want to take it slow and test how far you are able to go. There are also plenty of long and challenging hikes that include rock scrambling to really challenge yourself.
Stay inside the park in one of the lodges right on site so you can spend days exploring what the Blue Ridge and Alleghany Mountains have to offer. You can even camp in the park if you want to experience living as one with the land around you.
Shenandoah National Park has so much beauty and adventure to offer it's visitors! Anyone can come to Shenandoah and have a blast, ad it is definitely one of the best places to visit in Virginia!