There are many beautiful beaches in Arkansas for you to unwind in the sun. While Arkansas does not have an ocean coastline, there are plenty of lakes and rivers that provide a beach experience without you having to go all the way to the ocean. If swimming in Arkansas is something you want to do, keep reading!
Many of these beaches are smaller and give a more intimate experience without being super crowded. Surrounded by forests and breath-taking nature, these Arkansas beaches will give you the chance to escape from the world. There are many fun things to do in Arkansas and going to the beach is one of them!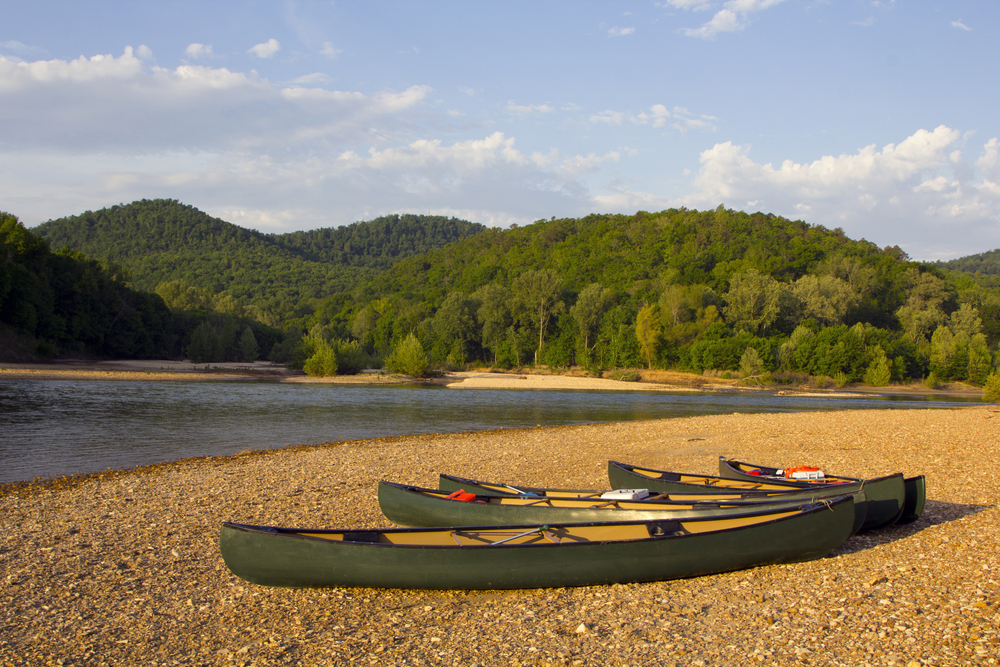 11 Beautiful Beaches In Arkansas
Lake Ouachita Beach
Lake Ouachita State Park is just outside of Hot Springs, Arkansas, and butts up against the Ouachita National Forest. As the largest lake in Arkansas, there is plenty of room to find yourself a private spot along the beach. The water here is known to be wonderfully clear and clean, making it one of the best beaches in Arkansas not just for swimming but for scuba diving as well. Visitors also enjoy kayaking, fishing, water skiing, and boating.
This state park is also a great place for camping. There are great campsites as well as cabins to rent. When you aren't sunbathing at the beach, you can check out the hiking trails and eagle cruises.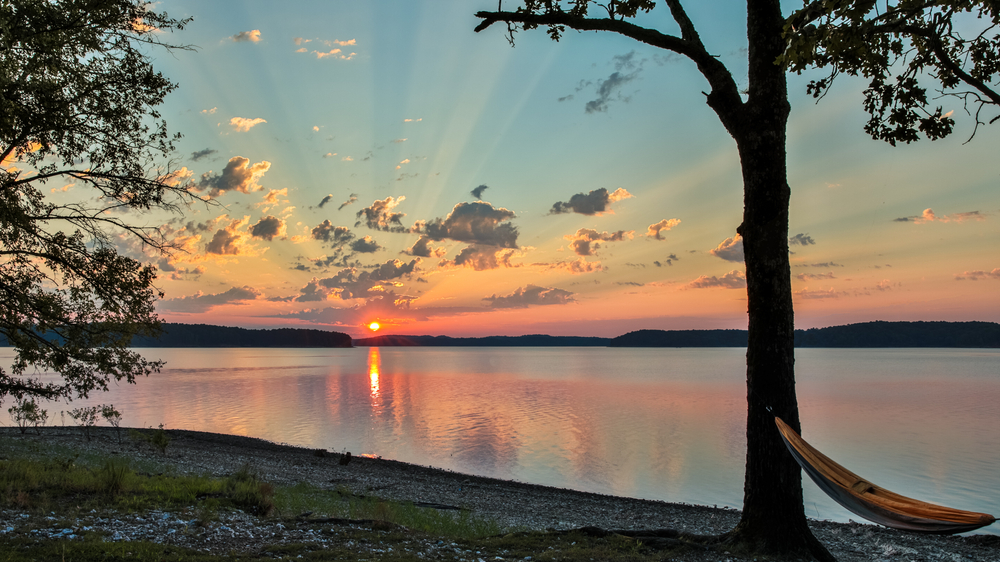 Lake Charles Beach
Lake Charles State Park is another place to find an amazing beach in Arkansas. This state park draws in visitors of all ages and has something for everyone to enjoy! Kids will have a blast swimming in the shallow water and building sandcastles on the shore. Adults will love the party barge tours. There are also kayaks and pedal boats available to rent or you can explore nature on the shore-side Cedar Trail. Overall, this is a great place to visit in Arkansas for families or anyone who loves camping with a view.
Lake Dardanelle Beach
Lake Dardanelle is a reservoir on the Arkansas River and is another of Arkansas' pretty state parks. The beach here provides a great place to cool off in the summer heat. There are plenty of picnic tables and shady pavilions to claim as your own space. Fishing is really popular here and the lake even hosts fishing tournaments. Another really cool feature at this lake is the five aquariums in the visitor's center. How cool and unique is that? This lets you and your kids learn all about the aquatic life of the lake.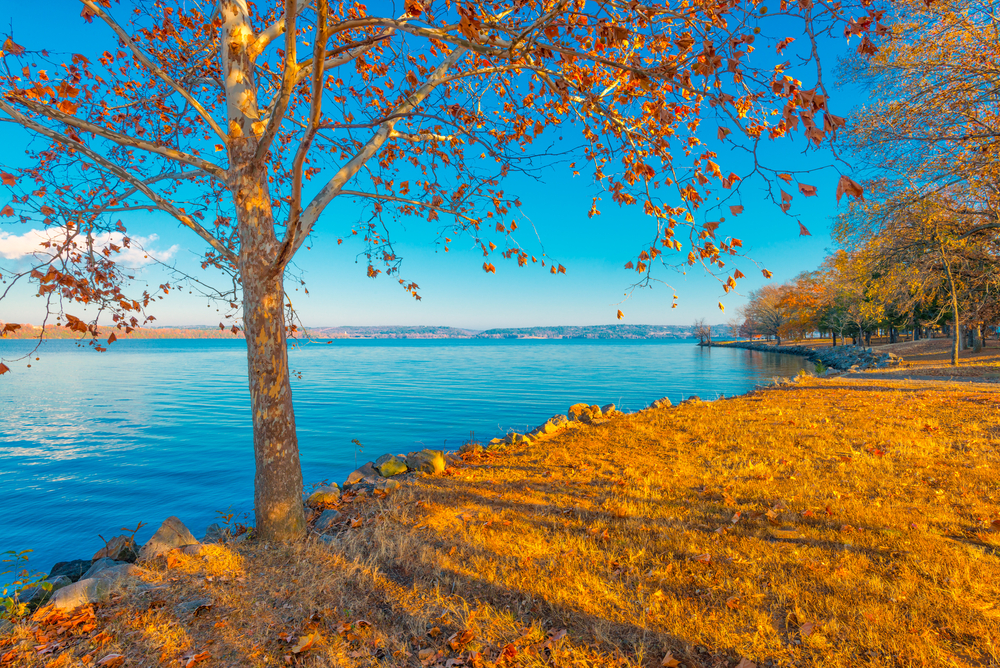 Lake Catherine Beach
The next Arkansas beach can be found at Lake Catherine State Park near the city of Hot Springs. The lake and its accompanying beach are very nice with a relaxed and quiet atmosphere. There are boat rentals available to get you out on the water where you can enjoy awesome views or fish the day away. In the summer, you can enjoy a guided horseback ride which is a great way to make memories with your family.
This state park is also where you will find the beautiful Falls Creek Falls. A short hike will bring you to this photogenic landscape and leave you breathless.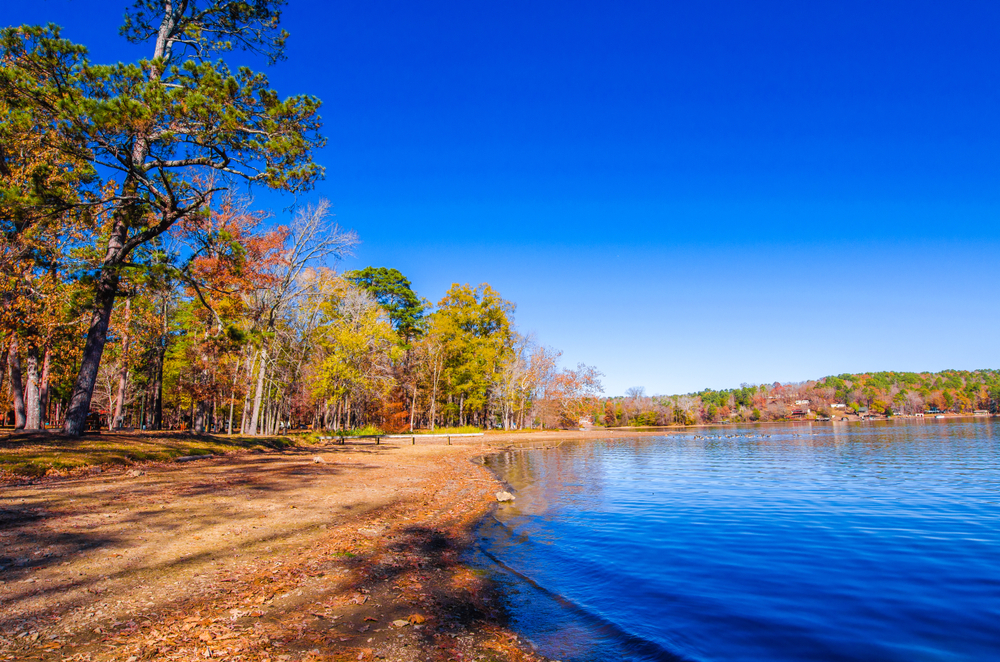 DeGray Lake Resort State Park Beach
This next Arkansas state park is found on a peninsula that curves out into DeGray Lake. The beach here is the perfect getaway for couples or the whole family. You will have fun swimming, snorkeling, or kayaking. A sunset cruise is a romantic way to end the day.
There are a variety of accommodations here from a first-class resort to unique yurts to simple campsites. Whatever your taste or budget, there is a place to stay for you. This park also features a golf course, swimming pools, tennis courts, hiking trails, and mountain bike trails.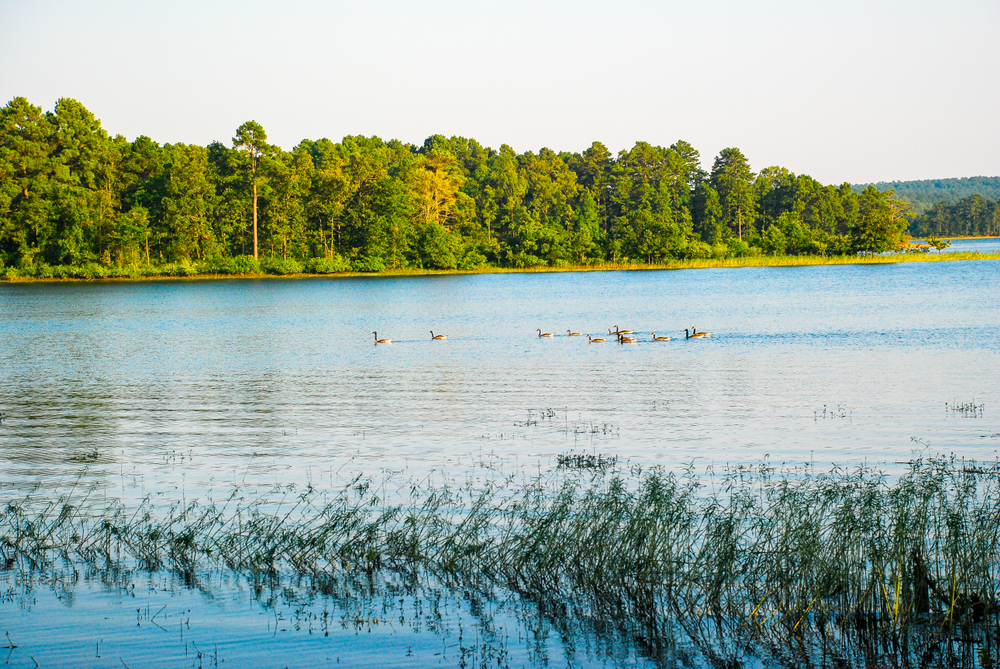 Beaver Lake Beach
Beaver Lake near Eureka Springs has another one of the best beaches in Arkansas. Here you will find fresh air and beautiful vistas. The water is great for swimming, scuba diving, water skiing, and more. T
his is another popular place for fishing tournaments. Even if you just fish at an amateur level, this is the lake for you. You can hire a fishing guide or simply grab your pole and hit the water. There are different boats to rent as well whether you want to fish away from shore or party on a pontoon.
Make sure to check out our list of Best Things To Do In Eureka Springs if you are planning to visit!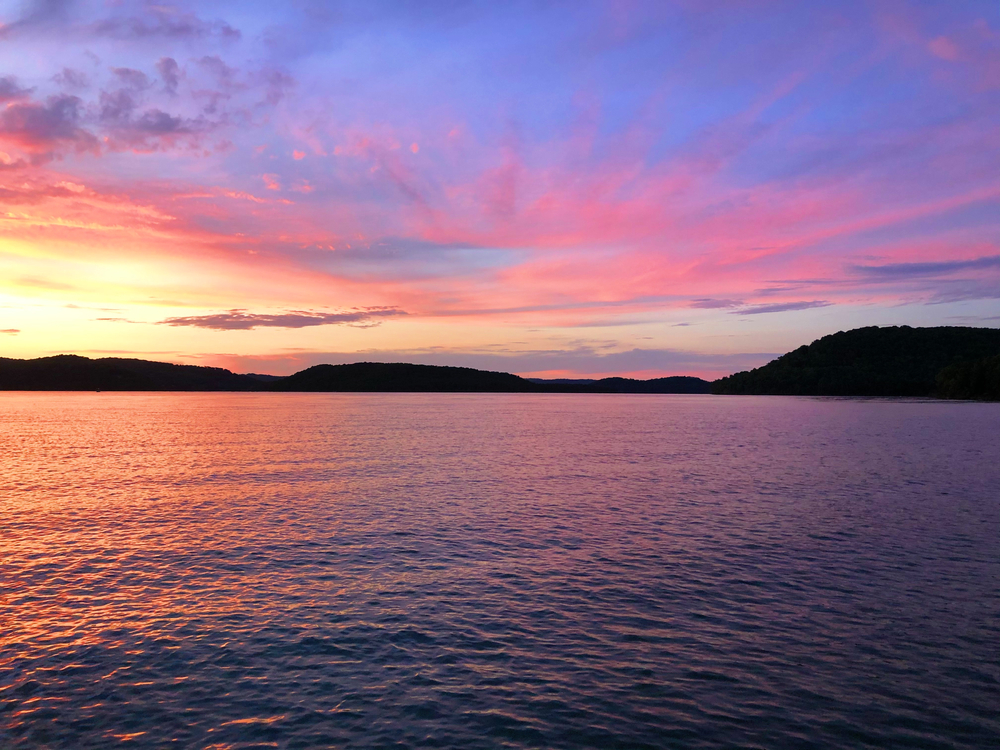 Lake Hamilton Beach
Lake Hamilton is in Hot Springs and has a few public beaches from which to choose. The best is found at Hill Wheatley Park on the northern tip of the lake. Along with the best swimming beach on the lake, you will find picnic tables, grills, and a boat ramp. If you want to take a hike through nature, there is also a pretty one-mile trail to enjoy. This is a great place to relax or get an arm workout as you kayak through the blue water.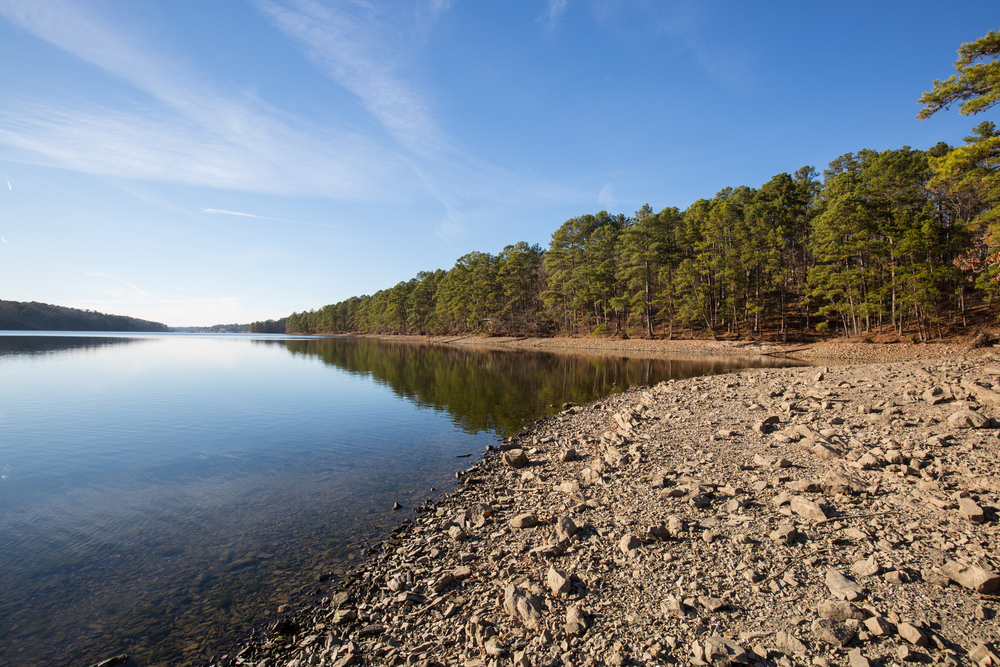 Buffalo National River Beaches
If you want to leave lakes behind and try out some river swimming holes instead, then head to the Buffalo National River. While you could easily stumble upon a nice place to swim anywhere along the river, the best swimming hole is near the Steel Creek campground. There is no sandy shore here. Instead, you will find a pretty gravel bar. This is probably one of the most scenic beaches in Arkansas. The water here is shadowed by the looming Buzzard Bluff and surrounded by trees.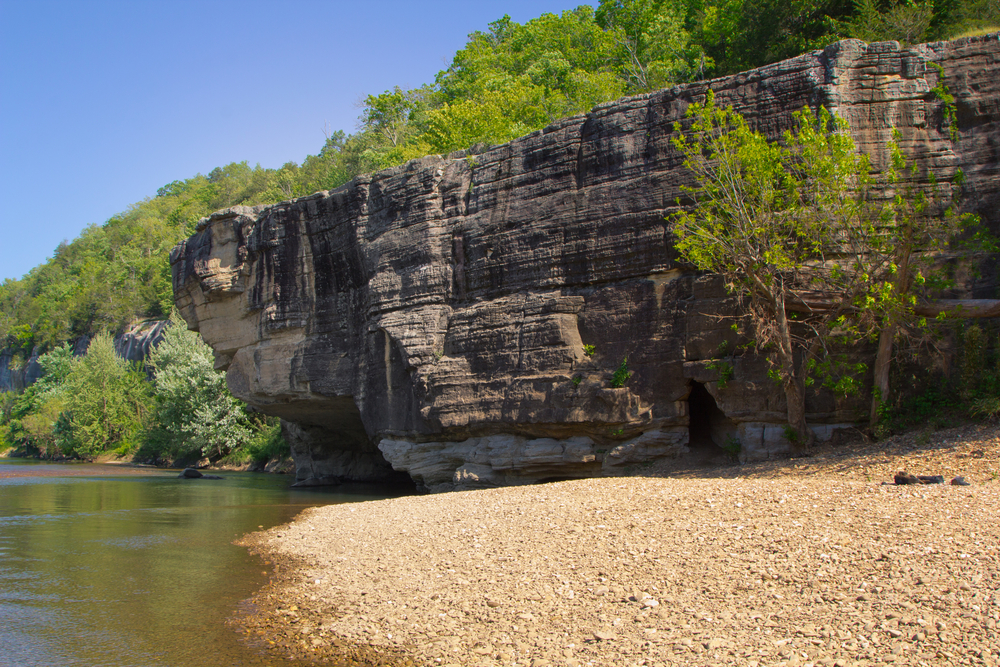 Lake Leatherwood Beach
This next Arkansas beach is located just north of Eureka Springs and though it is smaller than some of the other lakes mentioned here, it makes a great day trip from the city. The spring-fed Lake Leatherwood is pretty as a picture and offers a gorgeous reprise from the real world. Bring the kids here to enjoy swimming, boating, and picnicking. There are kayaks, rowboats, and paddle boats available to rent. This lake is also a great place for fishing or bird watching.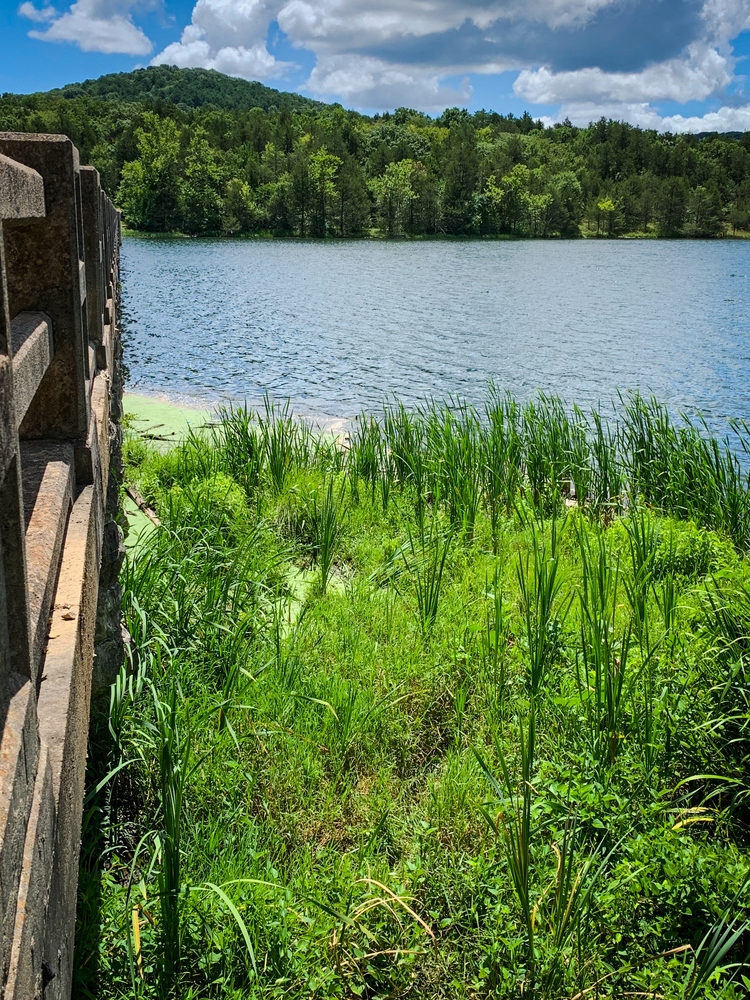 Bull Shoals–White River State Park Beach
Bull Shoals–White River State Park encompasses both Bull Shoals Lake and the White River. Park your RV or pitch your tent here to be steps from the water. The visitor's center has both amazing views and exhibits. The beach here is protected by a lifeguard and has a roped-off, shallow area ideal and safe for youngsters. There are also programs for the whole family, including campfire-cooking demonstrations, trout fishing workshops, and guided nature walks.
Norfork Lake Beaches
There are a few sandy beaches at Norfork Lake to explore. This is a great place in Arkansas to camp, boat, or enjoy a number of water sports. If you are a scuba diver, this lake offers unique underwater places to discover, such as caves, a sunken school bus, a bridge, and more. If you have a kayak or canoe, paddle to Sand Island. This little, secluded sand bar is completely made of white sand and is a great place to check out when you visit Norfork Lake.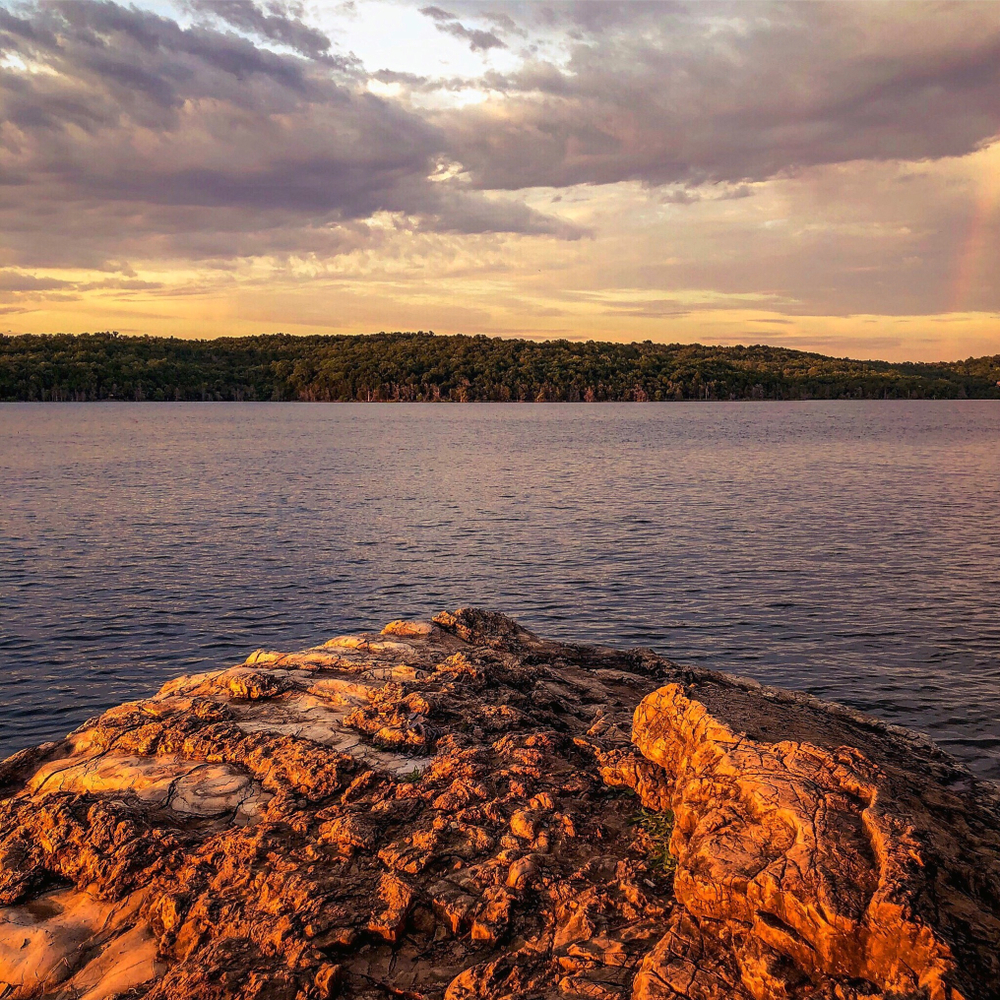 While beaches might not be the first thing to come to mind when you think of landlocked Arkansas, there are still plenty of lake and river beaches to search out and enjoy. If you want to cool off in the heat of summer, then head to one of the pretty beaches in Arkansas. The cities of Hot Springs or Eureka Springs are good centralized locations if you want to be close to many of the best Arkansas beaches.