Are you looking for a list of fun South Carolina road trips that are perfect for your bucket list? Then look no further! This list is full of unique road trip ideas that let you explore the Palmetto state.
South Carolina is often forgotten when it comes to visiting the Southern United States. But there are some really awesome things to do there and if you have the opportunity to explore the state you should.
Many of these fun South Carolina road trips you can do in a day because the state is fairly small. So if you are planning to spend a few days in South Carolina, then you can take a day-to-road trip and still have time to see everything else on your list. Some of these road trips will probably even include places you already want to try and see.
So, lets take a look at the 11 Fun South Carolina Road Trips For Your Bucket List!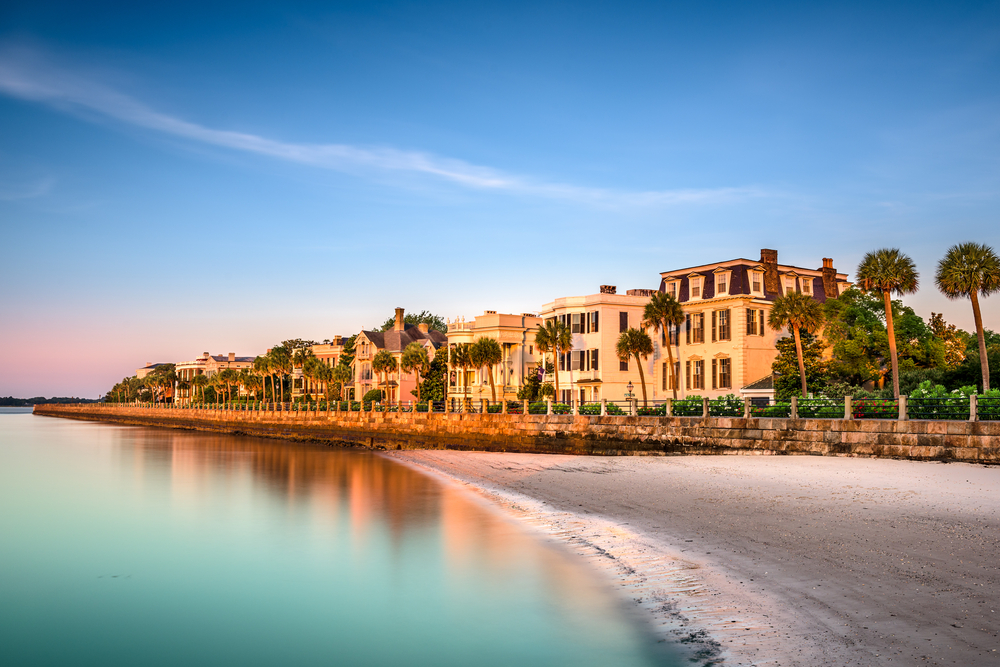 11 Fun South Carolina Road Trips For Your Bucket List
Charleston to Savannah
Highlights
Stroll along the Battery
Enjoy a night of Jazz
Explore Historic Savannah
The drive from Charleston South Carolina to Savannah Georgia is only about 2 hours long. Because it's not a long drive, you'll spend most of your take the time to explore Charleston and Savannah.
In Charleston you'll want to stroll along the famous Battery and stop into the shops. If you've got the time, stop into one of Charleston's many interesting historic bars for a night of Prohibition-era Jazz. Continue South towards Savannah.
When you reach the city, you'll want to explore the historic areas like Forsyth Park and Bonaventure Cemetery. This is truly one of the Best Weekend Getaways In South Carolina!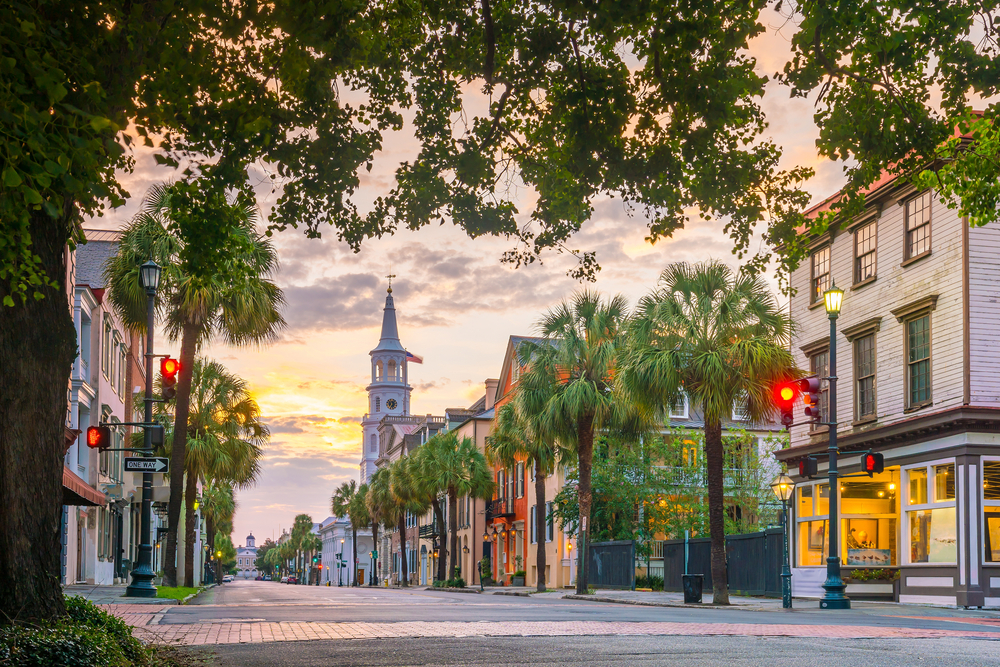 Beaches of South Carolina
Highlights
Myrtle Beach
Folly Beach
Hilton Head Island
Start your journey to the best beaches of South Carolina in Myrtle Beach. Myrtle beach is well known for it's tourist attractions, fun boardwalk, and beautiful beaches. Don't forget to check out some of the best things to do in Myrtle Beach during your visit!
It is the perfect starting point for any South Carolina beaches road trip. Next you'll continue South to Folly Beach. This is truly one of the best beach towns in South Carolina!
Folly Beach is a beautiful stretch of beach that has a large pier, lighthouses, and plenty of unique shops and restaurants. If you have the time, you may want to consider staying a day or two at an amazing Airbnb to explore the area. Finish your road trip at Hilton Head Island, one of the most popular beaches in South Carolina. There you'll find more beautiful beaches, cool museums, and so much more.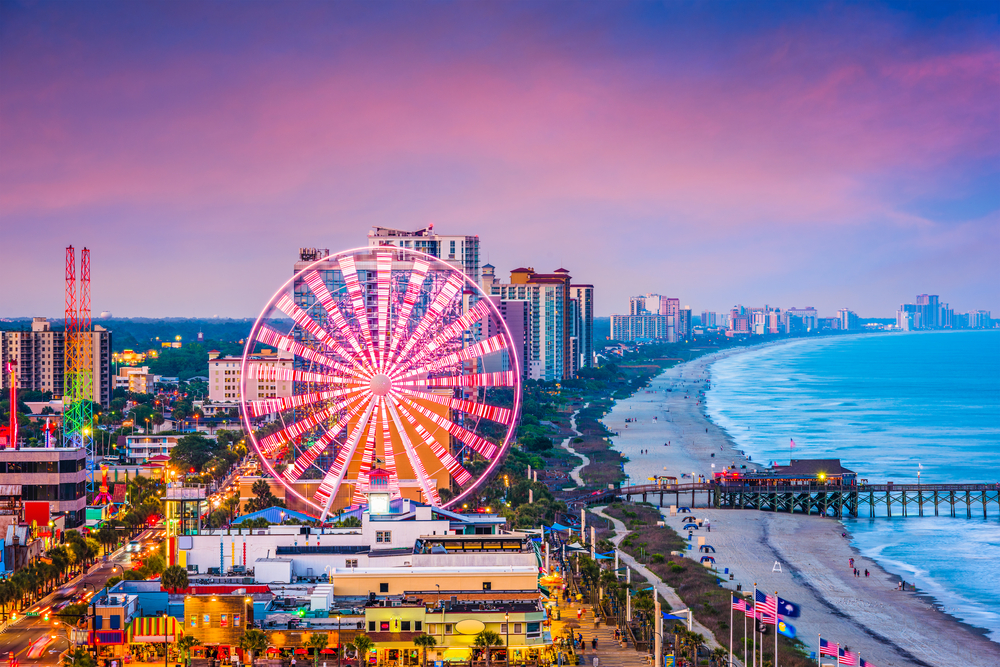 Cherokee Foothills Byway
Highlights
Walhalla
Sassafras Mountain
Campbells Covered Bridge
Strawberry Hill USA
The Cherokee Foothills Byway is a beautiful scenic byway in South Carolina that is full of unique stops. Start the trip in Walhalla, a charming small town. From there, travel on to Sassafras Mountain. On your way there you'll pass several State Parks and scenic overviews that you can choose to stop at.
From Sassafras Mountain, head to the historic Campbells Covered Bridge. It is a small bright red covered bridge surrounded by South Carolina woods. End your trip at Strawberry Hill USA. It is a massive farm that is full of beautiful fruit orchards where you can buy some fresh local fruits.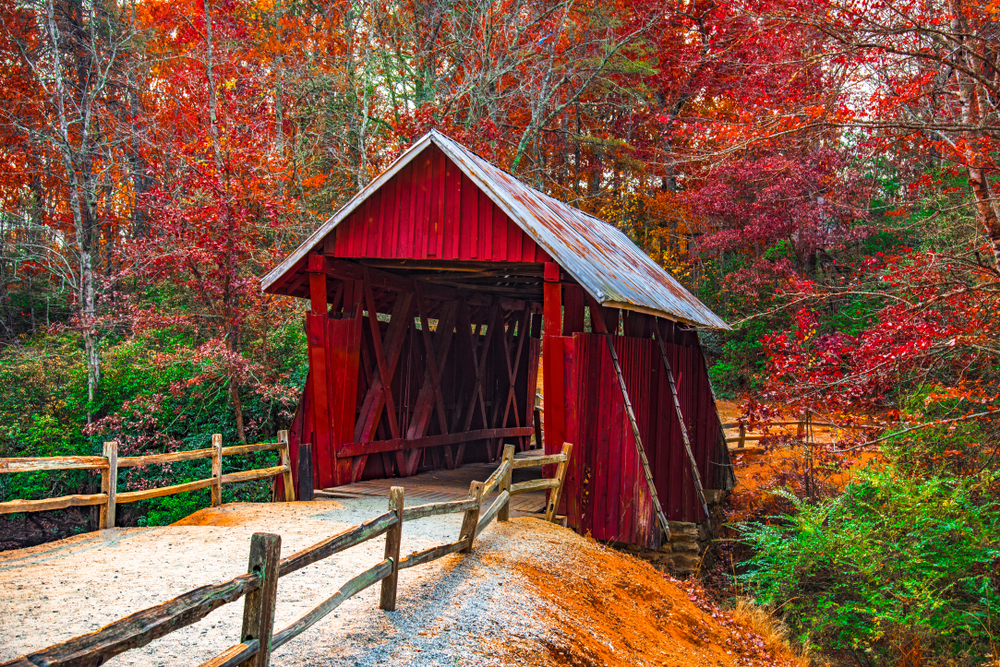 Cute Small Towns
Highlights
Clemson
Cheraw
Walterboro
McClellanville
There are so many charming small towns in South Carolina and this road trip hits the highlights. You'll start your journey in Clemson, which is home to Clemson University. There you'll find small-town college town charm, a botanical garden, and more. From there, head the Cheraw. Cheraw is often called 'the prettiest little town in Dixie' and is the birthplace of Dizzy Gillespie.
Next, you'll head to Walterboro. It used to be a vacation spot for wealthy plantation owners looking to escape the heat. Now you can find historic buildings and plenty of antique shops. End your trip in McClellanville, which is the smallest town on your drive. It has a charming historic district and is perfect for walking around and exploring.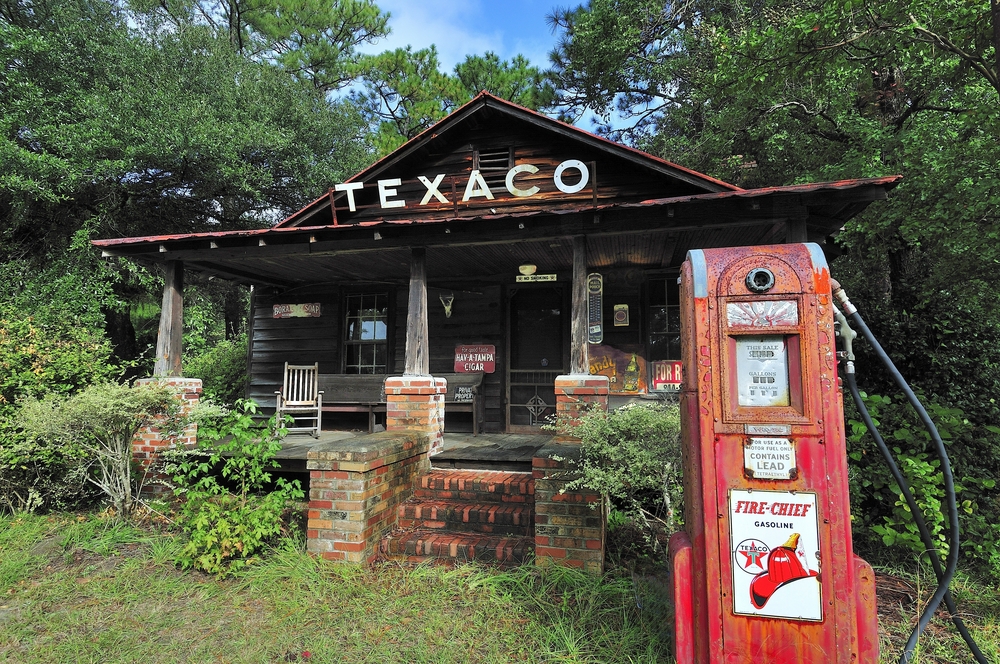 Coastal South Carolina
Highlights
Brookgreen Gardens
Rice Museum
Boone Hall Plantation
Fort Moultrie
If you want to drive down South Carolina's coast, start your adventure near Murrels Inlet at the Brookgreen Gardens. There you'll find a beautiful garden on the land of four former rice plantations. Continue South to Georgetown. There explore the unique rice museum where you can learn about the areas history of rice cultivation.
From there, head to the Boone Hall Plantation. You'll have the opportunity to learn about the Black experience in the Antebellum South and Gullah culture. It is an excellent plantation if you are interested in learning more about the history of Africans who were forced into slavery. Finish your road trip at Fort Moultrie and learn about South Carolina's involvement in the Revolutionary War.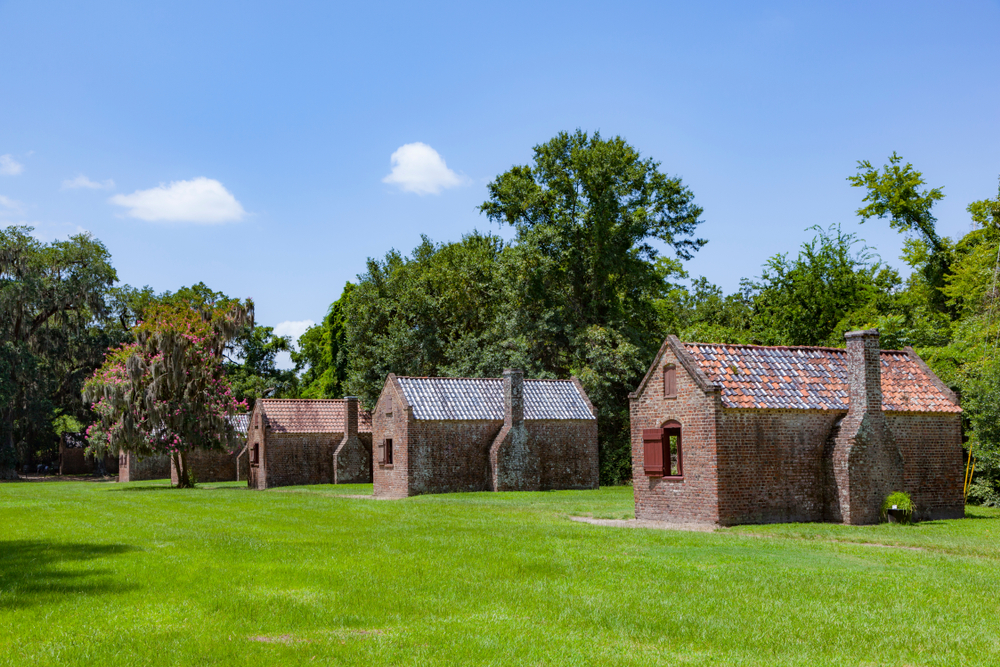 Haunted South Carolina
Highlights
Graniteville Cemetery
The Tomb of Julia Legare
Jacksonboro Light
Battery Carriage House
Start your Haunted South Carolina road trip in the state's most haunted cemetery, the Graniteville Cemetery. Hang out for a bit and see if you spy any ghostly apparitions walking through the grounds. From there, head to the Tomb of Julia Legare on Edisto Island. Julia Legare was accidentally buried alive, and rumor has it, she still haunts her grave.
Continue your haunted journey to the railroad tracks in Jacksonboro. For years locals have claimed to see a loan lantern light bobbing along the tracks in the middle of the night, with no one there. Finish your trip in Charleston at the notorious Battery Carriage House. You can stay the night in the Inn and see if you feel any phantom touches or hear any ghostly sounds.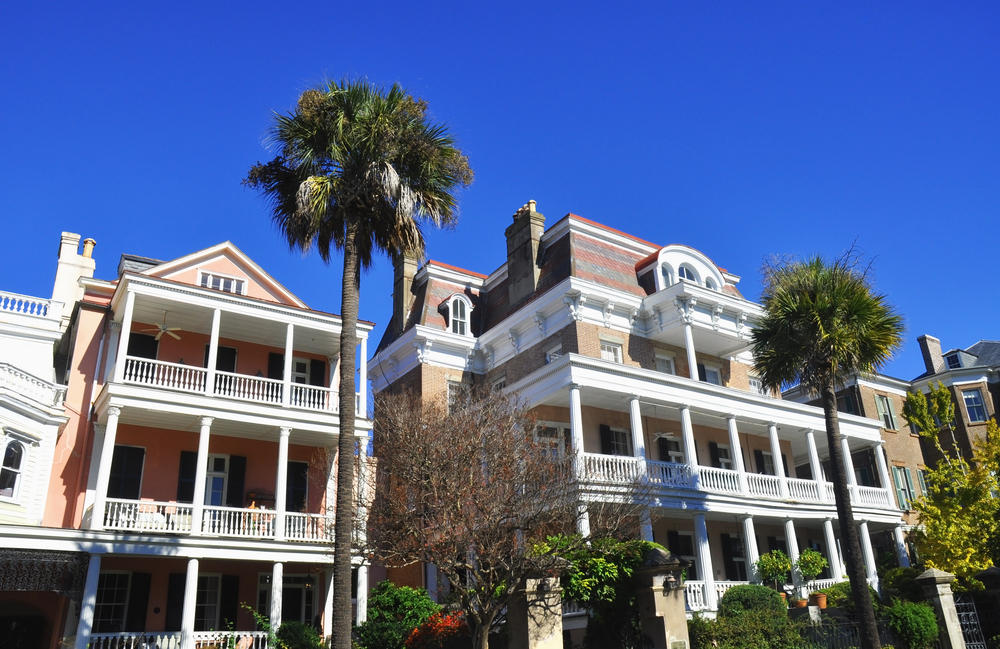 South Carolina Waterfalls
Highlights
Wildcat Wayside Falls
Twin Falls
Issaqueena Falls
Reedy Falls
If you want to see the best waterfalls in South Carolina, you'll want to take this road trip. You'll start at Wildcat Wayside Falls which is a 30-foot waterfall that you can see from the highway. You can park and get out to get a closer look before continuing on to Twin Falls. Twin Falls is often considered the number one falls to see in the state, so you'll definitely want to make a stop.
Next, hike a short distance to see the stunning Issaqueena Falls. It is a massive 200-foot cascading waterfall that you absolutely will want to experience. End your road trip at the Reedy Falls, a 25-foot cascading waterfall in the middle of downtown Greenville. One things for sure, if you take the South Carolina Waterfalls road trip, you're in for a treat.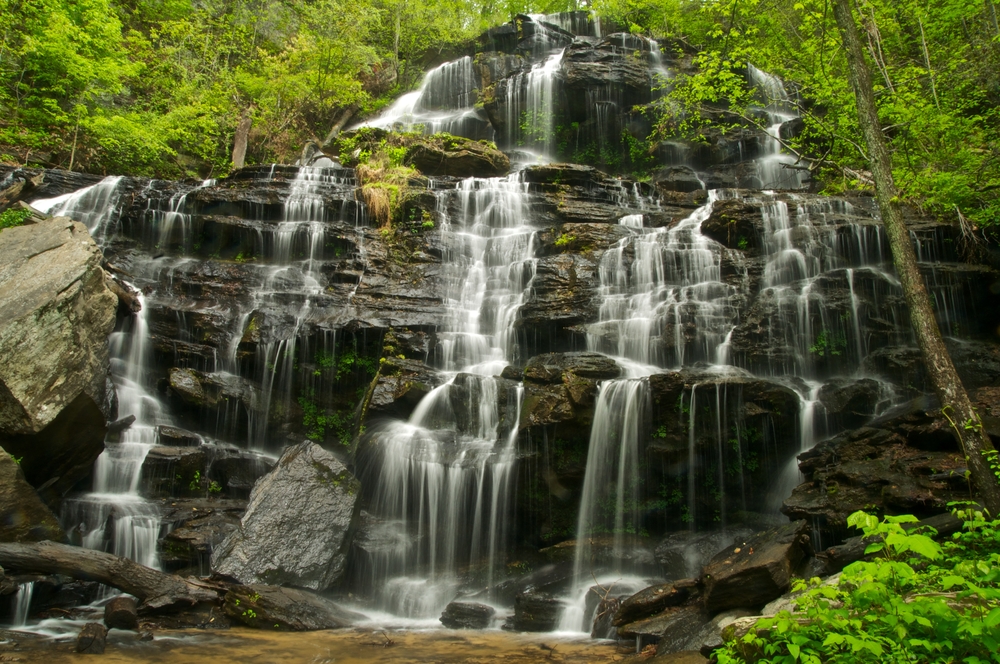 Low Country Road Trip
Highlights
Pawleys Island Pier
Francis Marion National Forest
Botany Bay Plantation Wildlife Management Area
Bluffton
South Carolina's Lowcountry is a beautiful part of the state that you absolutely need to explore. Start your road trip by exploring the Pawleys Island Pier. It is a massive fishing pier where you can relax, enjoy the ocean views, and even see people fishing and crabbing. Continue on to the Francis Marion National Forest. There you can enjoy hiking, biking, horseback riding, and more before you head to your next stop.
As you get near the end of your trip, you'll want to make a stop at the Botany Bay Plantation Wildlife Management Area. The wildlife preserve is on the land of a former plantation and is now home to all kinds of wildlife, historical buildings, and hiking trails. You'll finish your trip in one of the Lowcountry's most popular cities, Bluffton. Enjoy charming beach town life before heading back home.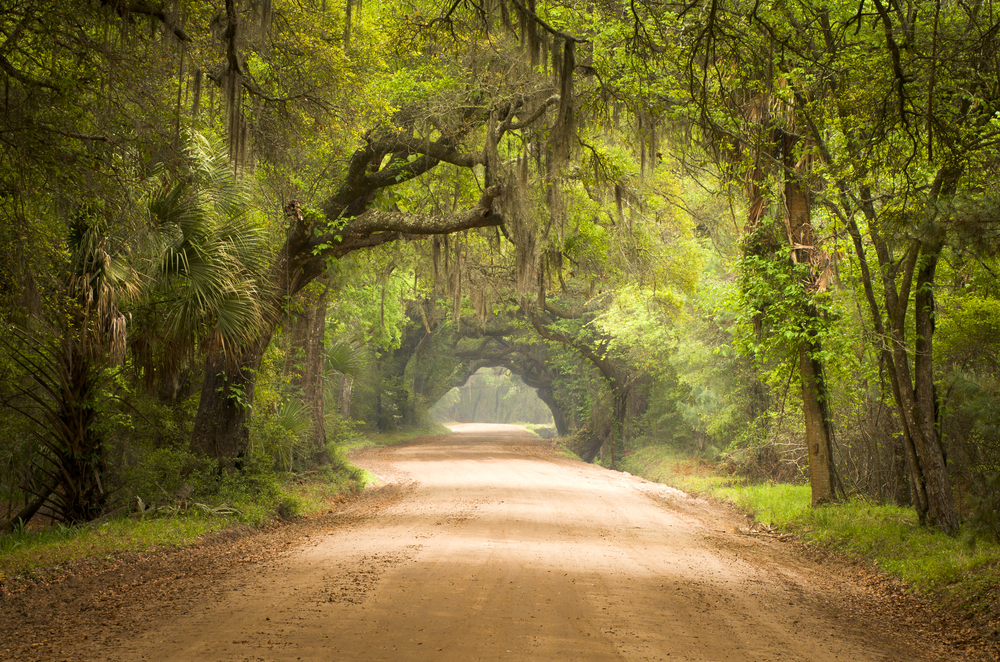 Oscar Wingington Byway
Highlights
Nantahala National Forest
Bad Creek Overlook
Foothills Trail
The Oscar Wingington Scenic Byway is the perfect way to explore South Carolina's natural beauty. Begin your drive with a stop at the Nantahala National Forest. You'll be able to take some time to go hiking or even just have a quick picnic before heading out on the road.
There are several scenic overlooks you can stop at along the way, but you'll definitely want to admire the Bad Creek Overlook. It offers a birds eye view of the Bad Creek rushing through the mountains. Just like there are plenty of overlooks, there are plenty of hikes along the way. If you want a bit of an adventure, hike the 4.3miles of the Foothills Trail and find yourself in the Oconee State Park. Its a perfect way to end your scenic byway road trip.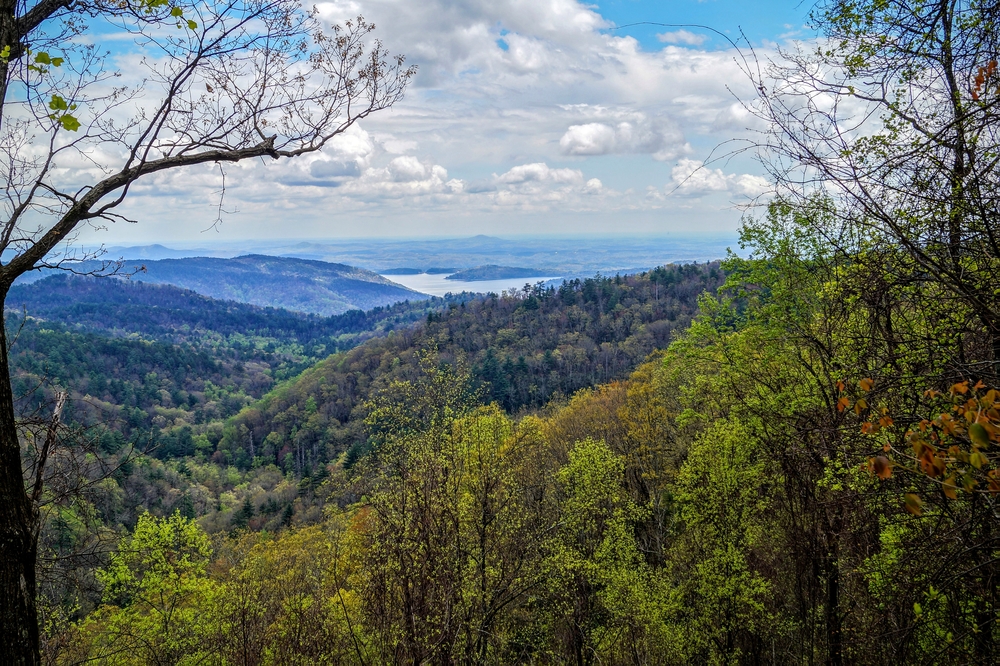 The Revolutionary War Road Trip
Highlights
Drayton Hall
Columbia
Battle of Musgrove's Mill State Historic Site
King's Mountain National Military Park
South Carolina is the state that saw the most activity during the Revolutionary War, so there are plenty of places to stop and learn. But this road trip is just going to hit some of the highlights. You can start in Charleston, or at Drayton Hall. Drayton Hall is the only surviving plantation and is an icon in South Carolina's architectural history. Continue on to Columbia, where you can visit museums that highlight South Carolina's War past.
From there, head to the Battle of Musgrove's Mill State Historic Site. There, you can learn about one of the Revolutionary War's most unique battles. You can explore the visitors center and then walk around the battlefield itself. End your journey at the King's Mountain National Military Park. Explore the large museum, watch a reenactment film, or walk the loop on the battlefield.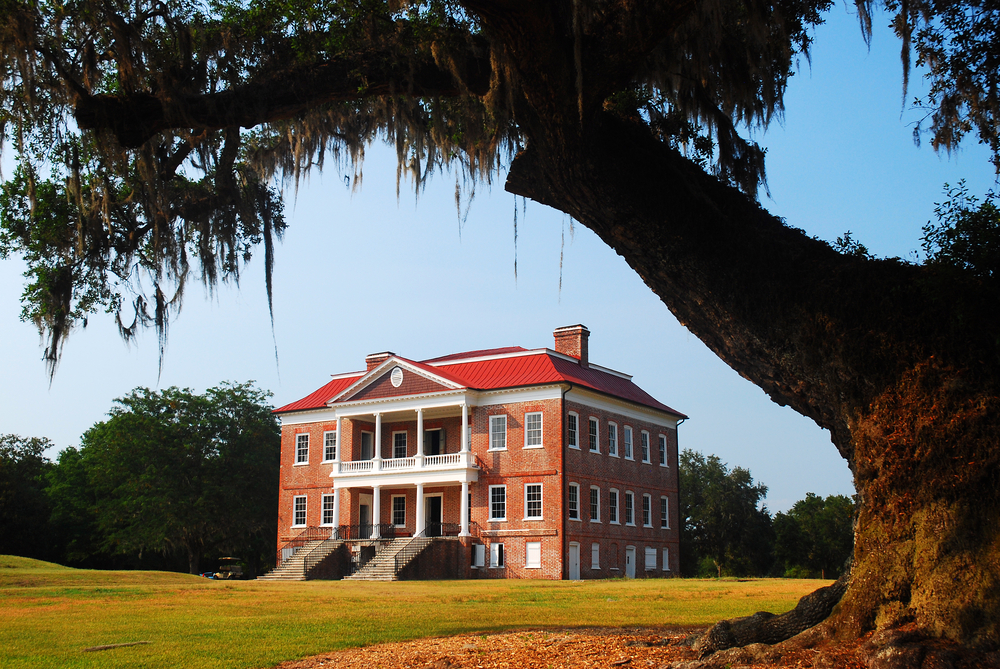 Hidden Gems of South Carolina
Highlights
the Devil's Kitchen at Caesars Head State Park
Pearl Fryar Topiary Garden
Old Sheldon Church Ruins
Old Slave Mart
If you want to explore South Carolina's hidden gems that may not be the typical tourist spots, then this list is perfect. Start out by exploring the Devil's Kitchen, a unique rock formation in the Caesars Head State Park. Next you'll want to check out the Pearl Fryar Topiary Garden. It is full of topiaries all created by one man in the small town of Bishopville.
From there, head to the Old Sheldon Church Ruins. The church suffered multiple fires, but the bones of the beautiful building are still standing. It is a beautiful place to relax and wander the grounds. End your trip in Charleston with a stop at the Old Slave Mart. It is the last remaining slavery auction building and is an important part of Charleston's history as a slave port.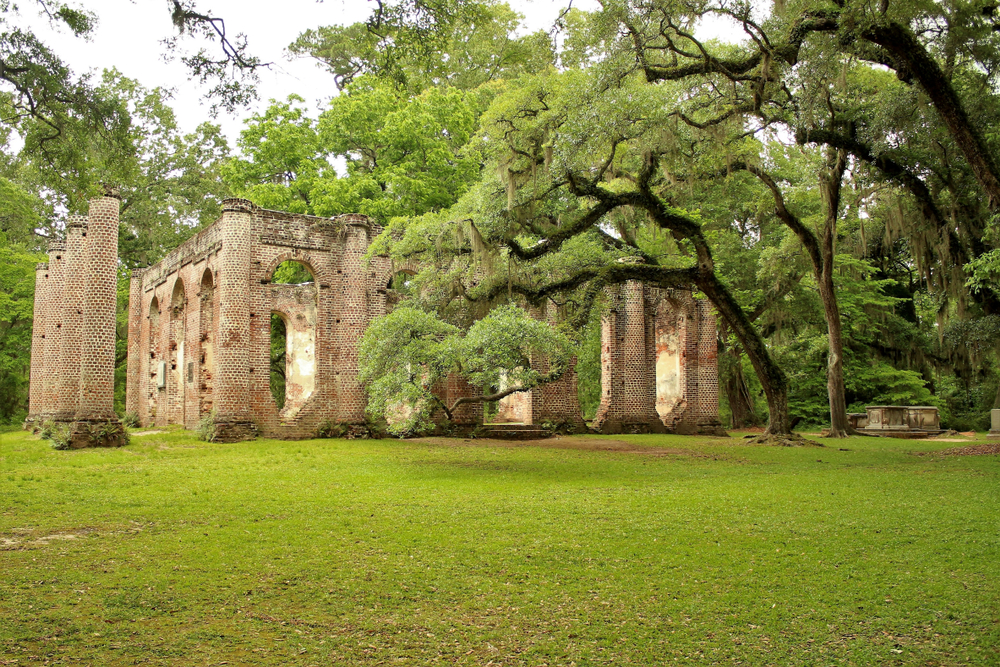 Have you gone on any of these road trips through South Carolina? If you have, we'd love to hear about your trip in the comments. If you haven't, which one of these amazing South Carolina road trips are you adding to your bucket list?