If you're looking for the best brunch in Atlanta, we've got you covered! We have narrowed it down to the top 15 best brunch places in Atlanta and you surely don't want to miss out.
Whether you're in the mood for a more classic southern cafe, or looking for a place that is more trendy with instagrammable plates, you'll have your options in Atlanta! We all known this lovely city is famous for its history, creative minds, and nonstop fun. But when you factor in the iconic coffee shops, awe-inspiring art and architecture, and more, you'll find the best Atlanta brunch spots! Or just good breakfast spots too, but that's on another article 🙂
So plan ahead and enjoy brunch in downtown Atlanta, or even bottomless brunch in Atlanta! Your options are endless. Just make sure to come hungry!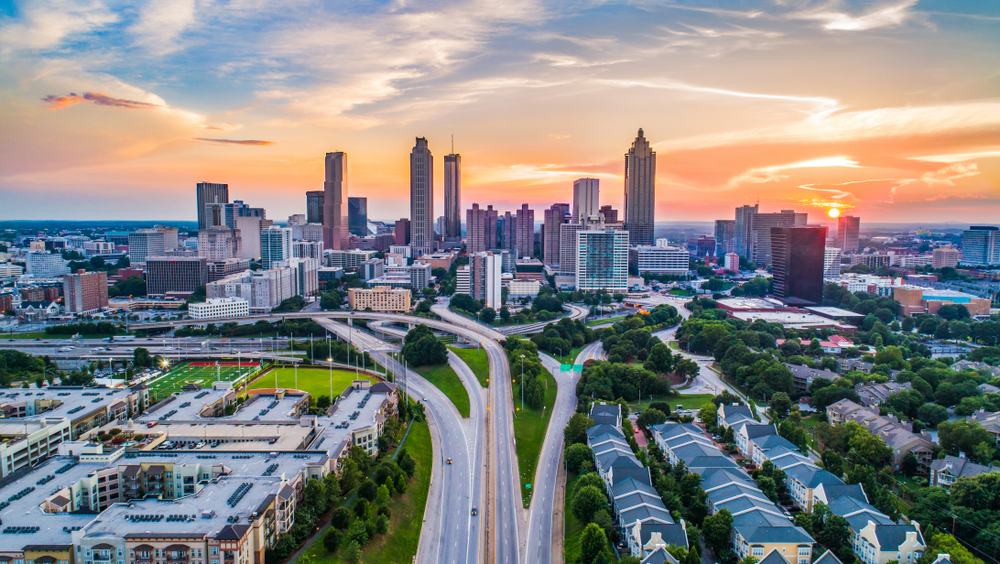 15 Best Places for Brunch in Atlanta GA You Must Try
1. Rum Punch Brunch
Rum Punch Brunch is one of those unique brunch experiences! Originally the owners opened The Sound Table in the hear of King District. This location produced Caribbean block parties to celebrate Jamaica's independence.
Now, at the Believe Music hall, Rum Punch Brunch does the same! The brunch experience specifically exists between 12:30 PM and 5:30 PM. There is typically music– with Shelly Dammer– as well as other DJs.
The multi-tier layout features tons of seats for the show. But don't forget the food! Better yet, the food always changes. With this wonderful party experience, different food trucks that serve local, Jamaican inspired cuisine actively change out to leave your tastebuds on edge. Talk about the best brunch in Atlanta! You'll never be bored especially if you live in Atlanta!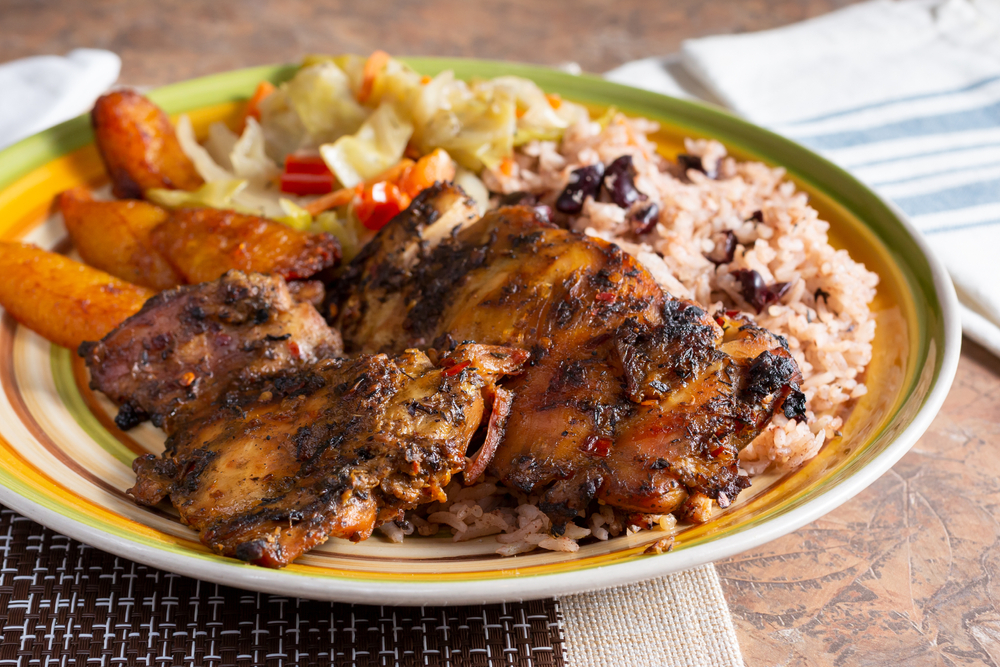 2. Sunday Brunch ATL
Sunday is funday at Sunday Brunch ATL! This is the premiere brunch experience. Here at Blue Martini, they are redefining brunch. While they still have a fantastic menu, bottomless mimosas and specials, they also have grammar-winning music!
DJs, performers, musicians, and more will be on the patio spinning the hottest tunes every Sunday! Tickets are not mandatory for brunch! And if you have any idea of how this party might turn out, reflect on their catch phrase: "where the sexy people come to play!"
When here, enjoy the classic avocado smash, or prep yourself for a long afternoon with the hangover flatbread. There is also an island tuna tower, lobster Mac and cheese, and French toast! Combine with your bottomless mimosas, blood Marys and sangria, you'll have having fun at one of the top restaurants in Atlanta for brunch.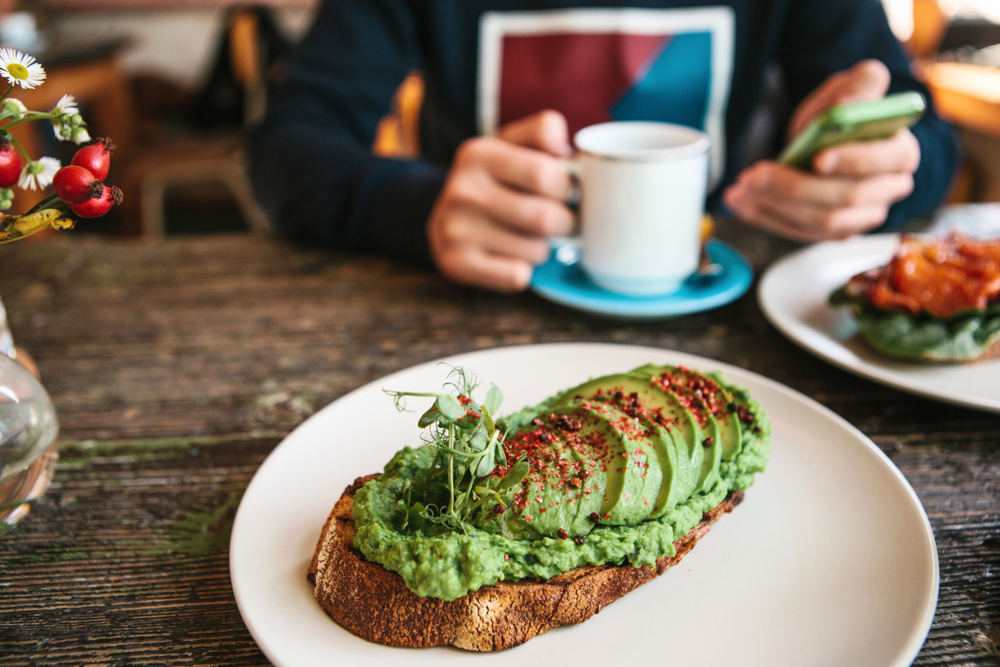 3. Le Petit Marche
If you don't want something extravagant for brunch– like the parties with the DJs– check out Le Petit Marche! This contemporary and community inspired restaurant is one of the top local spots. Which means it continually is ranked as having some of the best brunch food in Atlanta.
Le Petit Marche translates into "The Little Market" and that is exactly what it is. Owned and operated by Good Food & Company, the ambiance and experience if perfect for families. Factoring in the French Flair too, and you'll be craving to return!
Check out their beignets, the grit stack, vanilla-rum French toast sandwich, or even the seafood gumbo. Everything and anything on this menu will leave you satisfied, and yet still wanting more. So much so that you'll probably end up signing up for their VIP program. Receive discounts, loyalty, and rewards at one of a place that has the best brunch in Atlanta.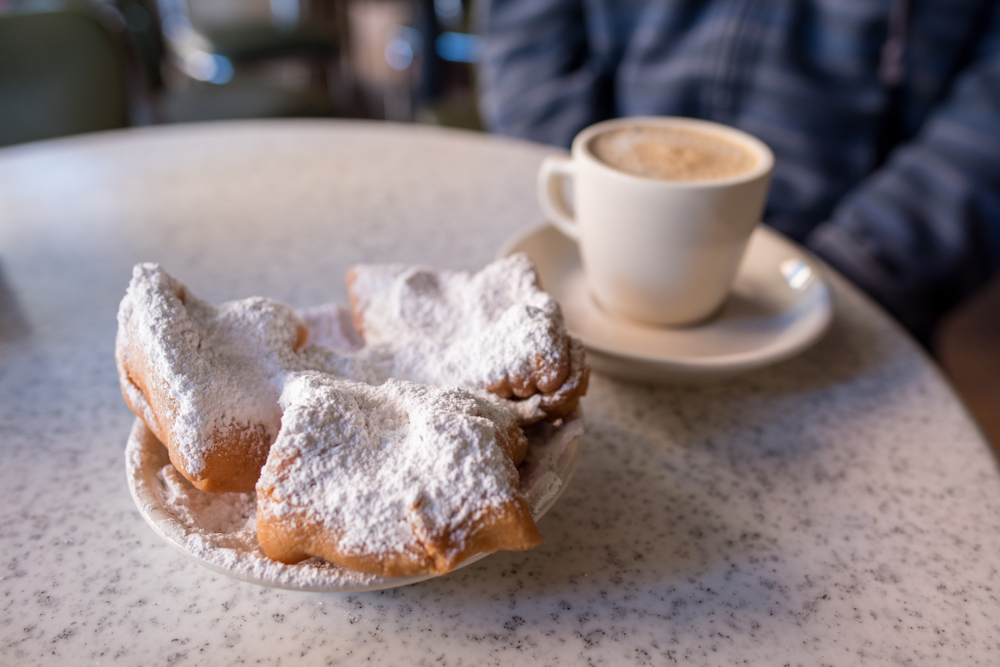 4. Atlanta Breakfast Club
Sometimes the team behind the food and restaurant makes the food even better. When eating at the Atlanta Breakfast club, you can almost taste the love, loyalty, and dedication to food. The hospitality of the staff alone makes it so that you experience the best brunch in Atlanta.
This place always features the classic breakfast options: breakfast bowls, pancakes, oatmeal. But its take on some Georgia flared brunch makes it stand out. I mean who wouldn't want peach cobbler French toast?! Or a shrimp po boy?
Most people love to chow here, but they also love to take photos– yes, the food is VERY pretty! And it is classic to take a photo with their steam cups of joe… in their famous mugs! Become a VIP member if you wish for points. Just know you'll probably return to this upscale dining restaurant that somehow feels casual. It is one of those cute brunch places in Atlanta you'll just love.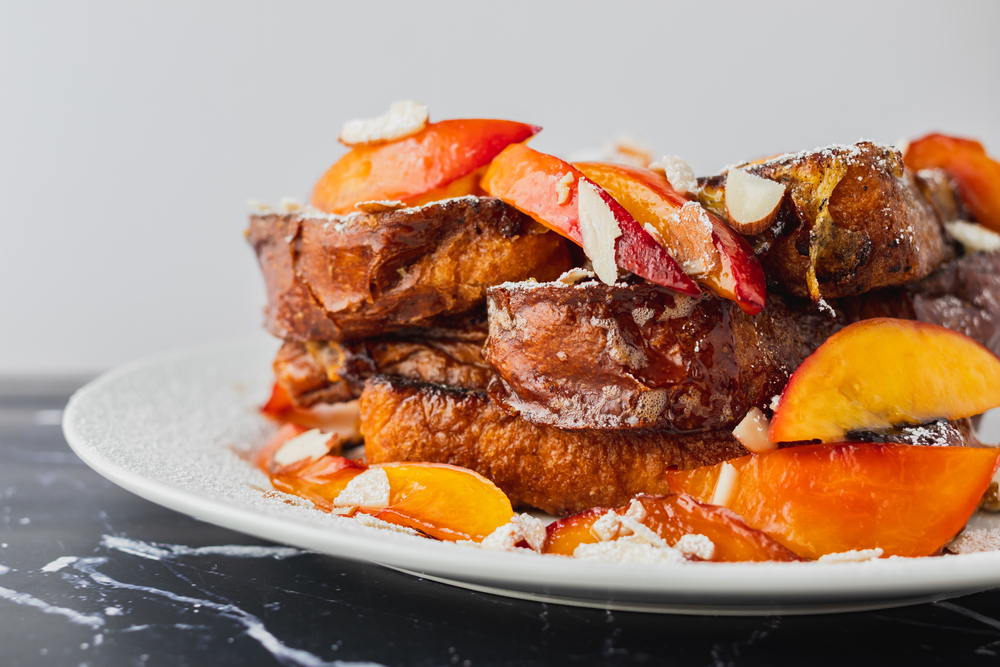 5. Breakfast at Barneys
It is no breakfast at Tiffany's, but it might be better. Breakfast at Barneys is a trendy location that is local and fun. People enjoy that they serve brunch ALL DAY and that there are super healthy options in addition to fun cocktails here.
Vegan brunch in Atlanta can be easy to do at Breakfast at Barneys, which is why it is where to brunch in Atlanta for those who may need different accommodations. I mean the vegan yacht toast is to die for!
But other than this, guests love the savannah fish and grits, the lobster Mac and greens, the fried catfish and spicy spaghetti. And if none of this is appealing to you, you can always get some classic meals like the emperors breakfast or a breakfast sandwich. Either way, the descant comfort food in this stylish atmosphere makes this a social club, and the place to do Saturday brunch in Atlanta!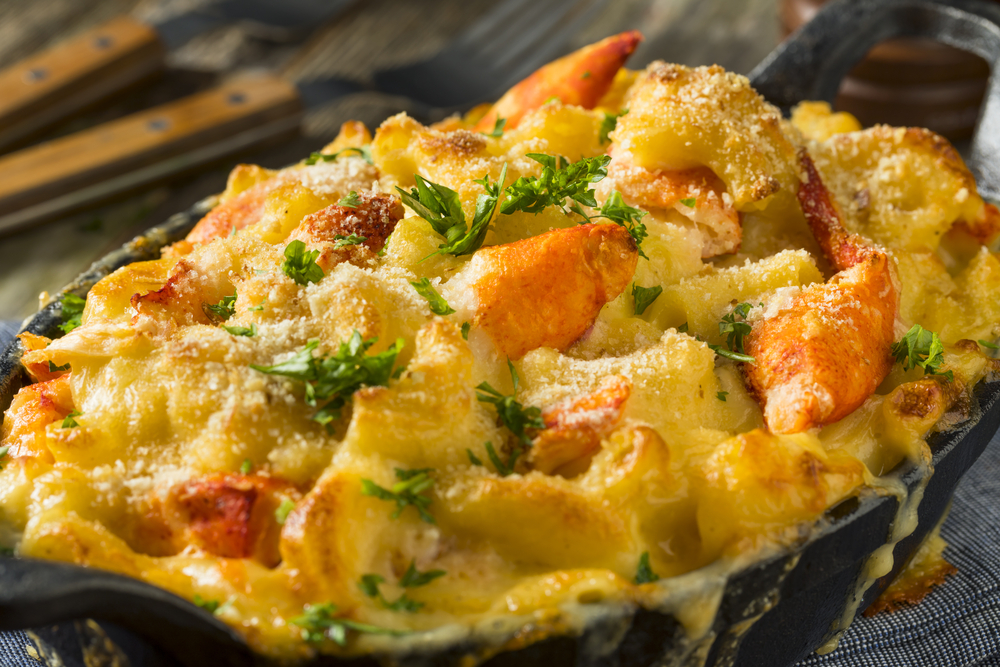 6. Buttermilk Kitchen
Who doesn't love places that are sustainable and local?! Atlanta brunch on Fridays has never become easier. With a mission to nurture customers with local ingredients and food, as well as a smile, Buttermilk Kitchen brings from-scratch food to you daily!
The first thing we want to talk about are their amazing cocktails– Irish coffee anyone?! How about a Bloody Mary, or a morning mule. Maybe even a boozy blue? Bottomless mimosas in Atlanta have never been easier.
And what about the food?! Cornbread muffins, biscuit baskets, fried pickled tomatoes, gluten free banana bread– it is all endless and fresh! Guests love to share these starters, and then enjoy mains like a lox plate, a chicken biscuit, or a hash bowl. No wonder this is one of the places for best brunch in Atlanta.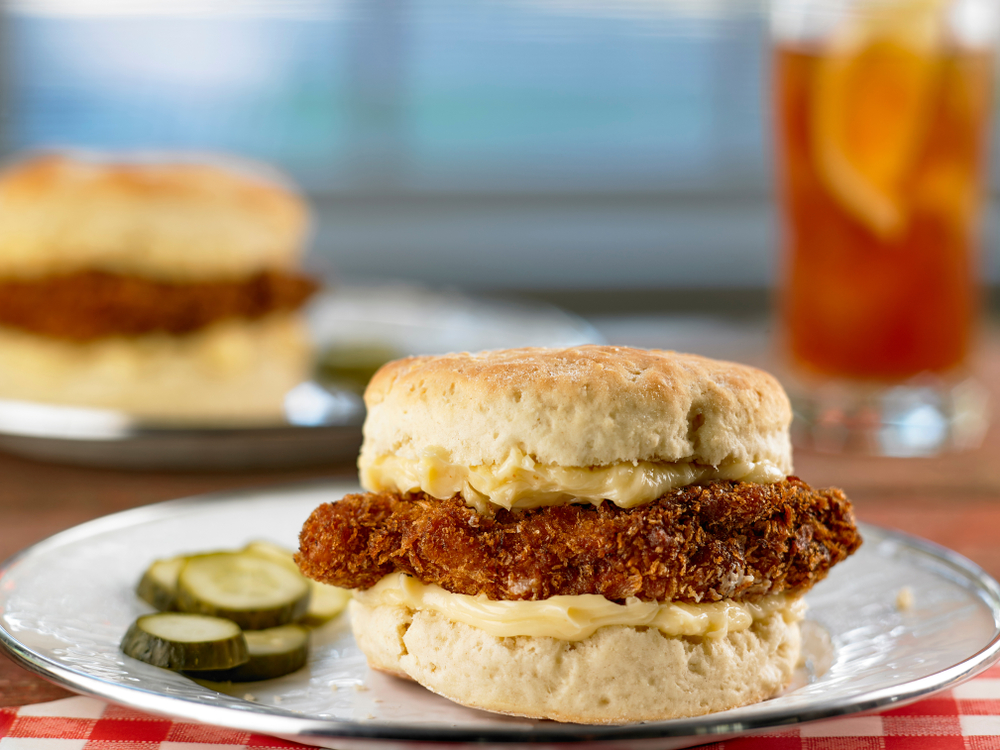 7. Anis Bistro
Opening in 1994, Anis Cafe and Bistro has been around for years. The goal of this cafe is to create the casual bistros known in southern France. Even as Anis gained a huge online following and supportive, loyal customers, the owners and chefs here kept one goal in mind– offerings of the kitchen that will always transport you back to their favorite country.
First we want to make sure you know that Anis only offers brunch on Sundays! It is worth it, though, to get here. So block off that one day of the week to experience there specific brunch!
Pick your poison: from soups and salads, to sandwiches, omelets, eggs Benedict, and cocktails, there is so much variety here. Guests love the Florentine eggs Benedict, the Nutella crepe, the French bread basket, and even the croquettes salmon sandwich. We promise this is one of the top foodie experiences for brunch in Downtown Atlanta.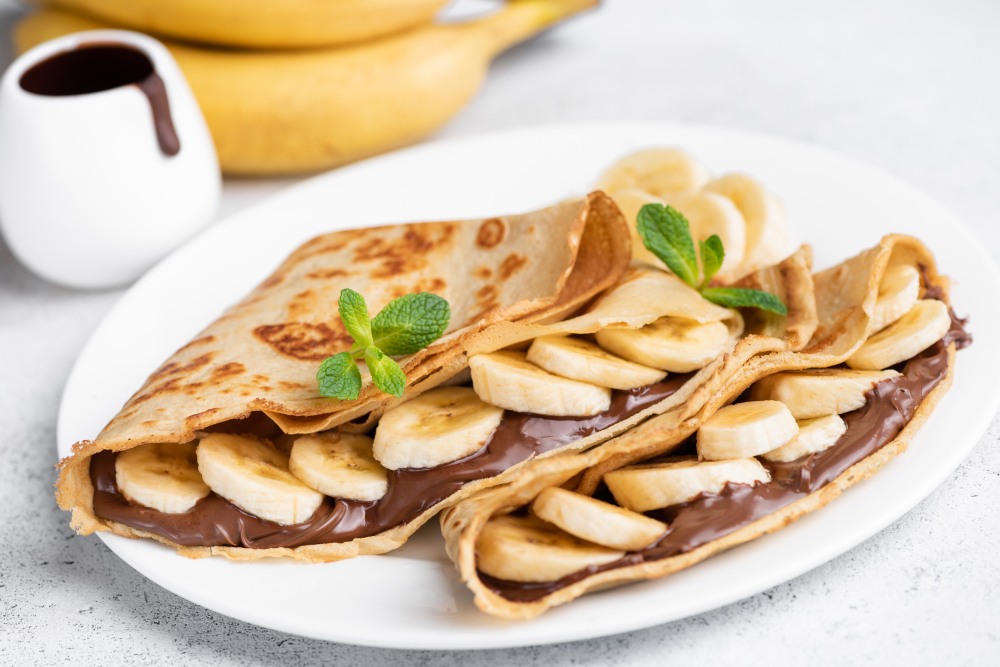 8. The Southern Gentleman
Best brunch in Buckhead? The Southern Gentleman! Hands down! This location is a southern-inspired gastropub. In opening, the chefs and owners tried to make sure they celebrated every aspect of what it meant to be from the south.
The modern, fresh take of traditional dishes with locally sourced ingredients keeps guests coming back. And while the food is great, the location and layout is also stunning. The gorgeous floor top space is to die for. With vaulted ceilings, white marble countertops, and dramatic chandeliers, guests love to take photos here.
On Saturday and Sunday, guests love to "wet their whistle" with mimosa flights and espresso martinis. The dine and eat tons of deviled eggs, white cheddar hushpuppies, apple cobbler French toast, and more. The southern sides like white corn grits will have your mouth watering! It is some of the best Sunday brunch in Atlanta!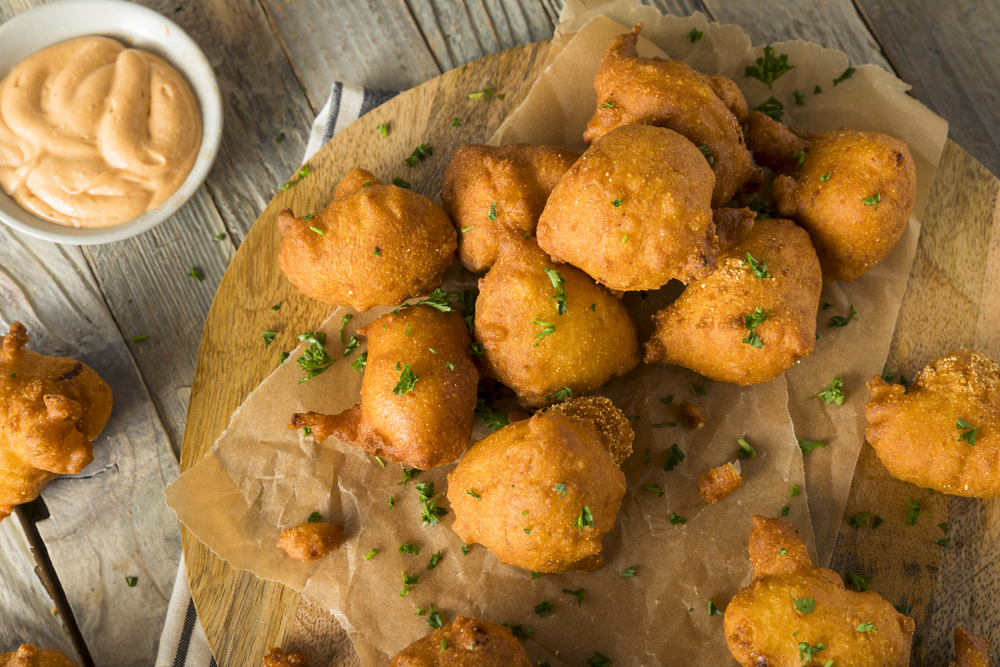 9. Toast on Lenox
We know we like to support locally, but we also like to support black owned brunch in Atlanta too! Thus, try Toast on Lenox! This location features food that is made with love, AND it is women owned!
Their mouth-watering food is food for the soul. Here you can satisfy your tastebuds through chowing on something sweet– like their strawberry shortcake French toast– or you can enjoy a boozy brunch with their glass of icy froze.
Guests favorite include the lobster waffle, and the classic chicken and waffles of course. Guests also enjoy the fresh juices here– from the toast green juice to the rosebud juice. And make sure to support local and purchase some merchandise after eating here. Having their food will make you want to own a toast t-shirt! Talk about one of the top brunch restaurants in Atlanta!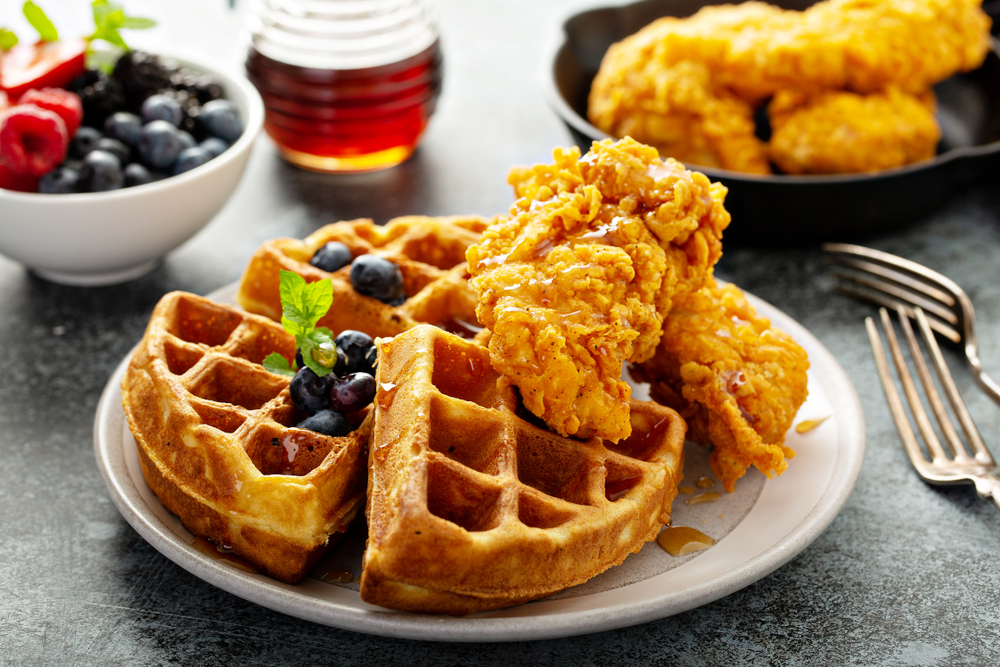 10. Little Five Corner Tavern
Bottomless brunch?! What more could we want! Factoring in Bottomless mimosas too and suddenly we will be spending all of our Saturdays and Sundays at the Little Five Corner Tavern.
This laid-back, open-air spot serves up some of the best comfort food around. And not just for brunch! So if you cannot get here for the best brunch in Atlanta GA, its okay to go for lunch or dinner too!
But if you get there for dinner, try their killer meals like their breakfast filly, brunches (yes, that is brunch nachos), kiss my grits, or more. Guests love to build their own omelette, and to snack on fried pickles in between their mimosas too!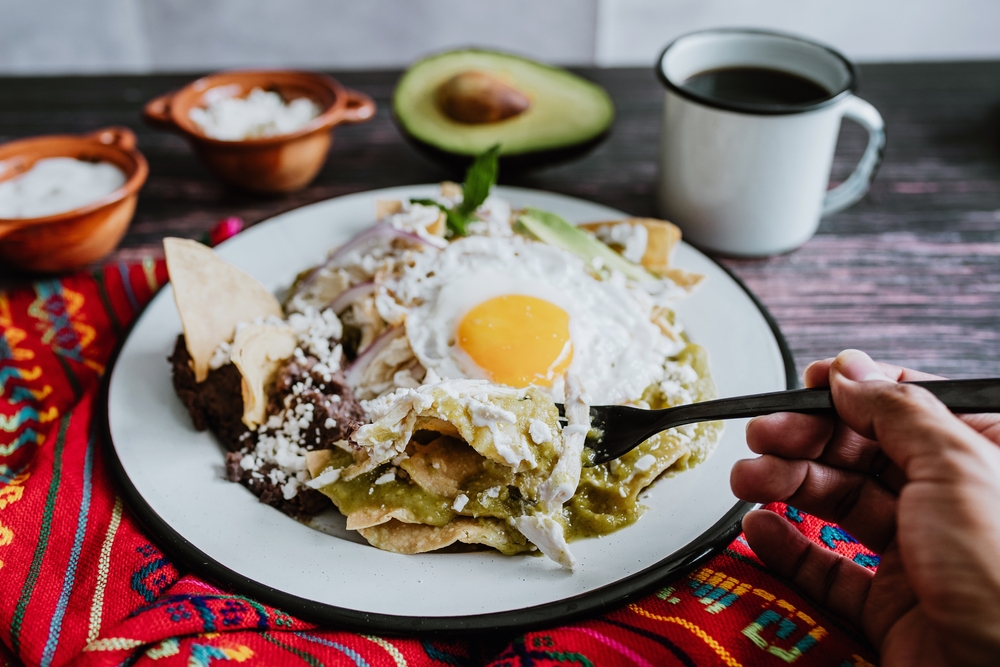 11. Ria's Bluebird
The best brunch in Atlanta Georgia has never been easier to find! Ria's Bluebird is back (their indoor dining was closed for a while), which means they can now serve more people! Come see them Thursday-Monday, from 9 am to 3 pm. They are closed Tuesday and Wednesday.
Friends gather here for the sweet eggs, fancy sweet, and their pancakes of course. That's right! Ria's is famous for pancakes since they opened. But guests also seem to gravitate toward their slow smoked brisket too.
Either way, this cozy location is truly a prime spot to enjoy brunch. Indoor or outdoor, pancakes or brisket, you will enjoy the casual atmosphere and yummy food whenever you go. Located in Grant Park, it is also easy to get to!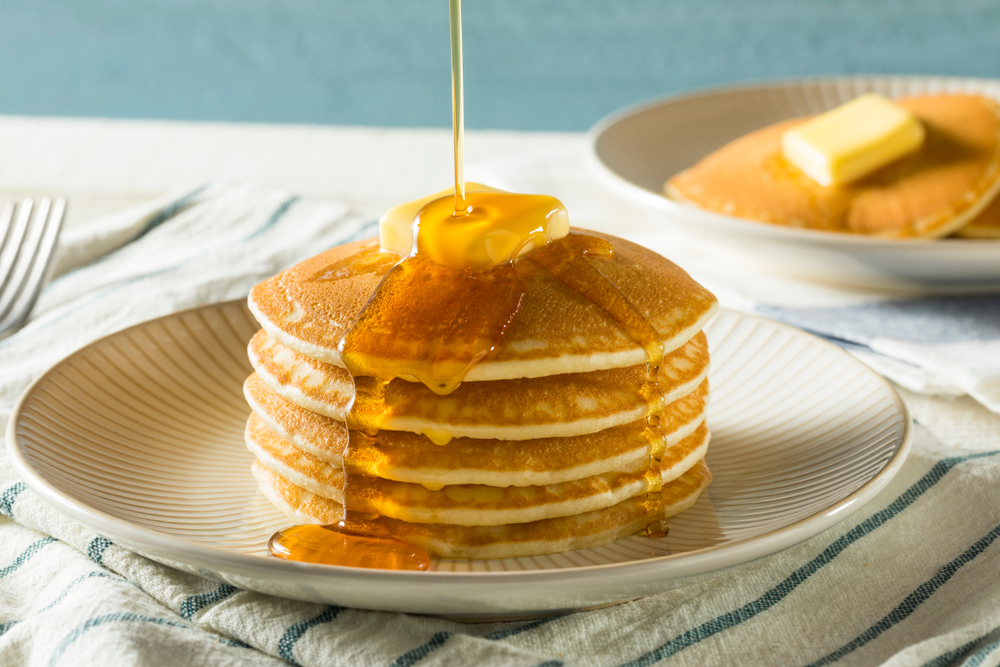 12. Delbar
While most guest will know Del Bar for their Persian foods and their dinner menu, this location has recently added brunch to their offerings! And boy was it a great decision. Where else would you be able to get Persian food for breakfast?!
Enjoy the shakshuka– a tomato based Moroccan dish. Split the Turkish style platter than can feed upward of four people! Chow on the feta cheese, radish, jam, honey comb, tahini, and labenh to fill yourself up!
Eat outside on the relaxed terrance to really enjoy the location. While it isn't a rooftop brunch in Atlanta, the casual patio and terrance still offers that comfort and ability to relax, drink, and simply enjoy the food in front of you. Stay for dinner if you'd like too!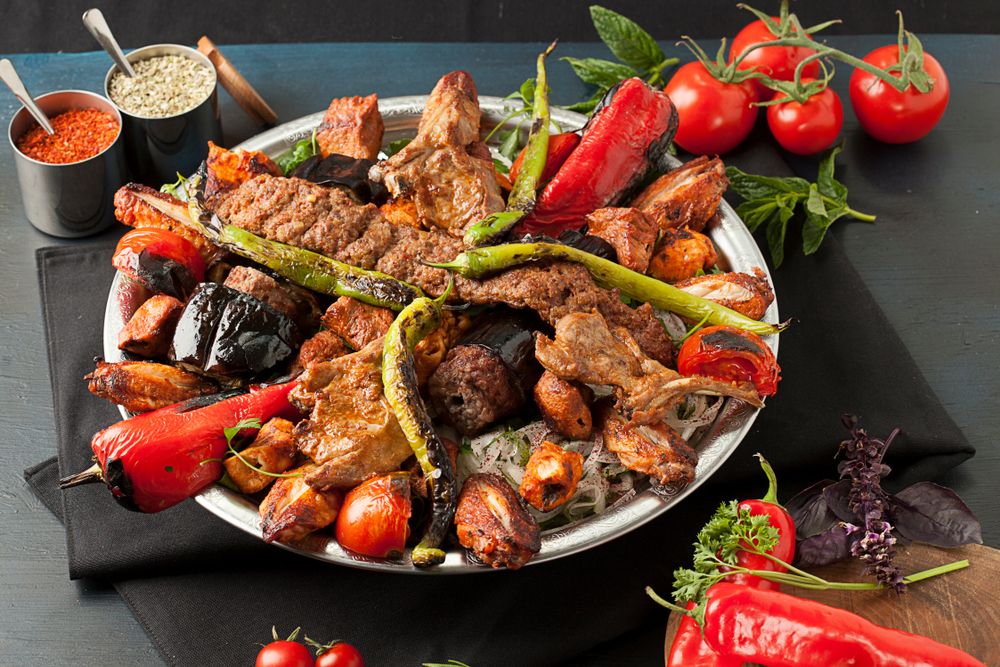 13. Marietta Diner
We've talked a lot about some more upscale dining places, social clubs, and new instagram-worthy locations. But sometimes you just need a good diner for brunch. And that is where we bring in Marietta Diner!
Marietta is always a solid choice! With variety and solid prices anyone can get behind, you'll be full after a few bites. Breakfast is served all day here, and the expansive menu will make choosing your meals difficult. But anything and everything is good here!
Most guest tend to gravitate toward their fluffy pancakes and French toast, but you can also get three egg omelettes, juice and fruits, bagels, sandwiches and more. Featured on "diner, drive-ins, and dives" from the food network, this diner is a must check out. There's a reason it's been serving food 24 hours a day since 1995.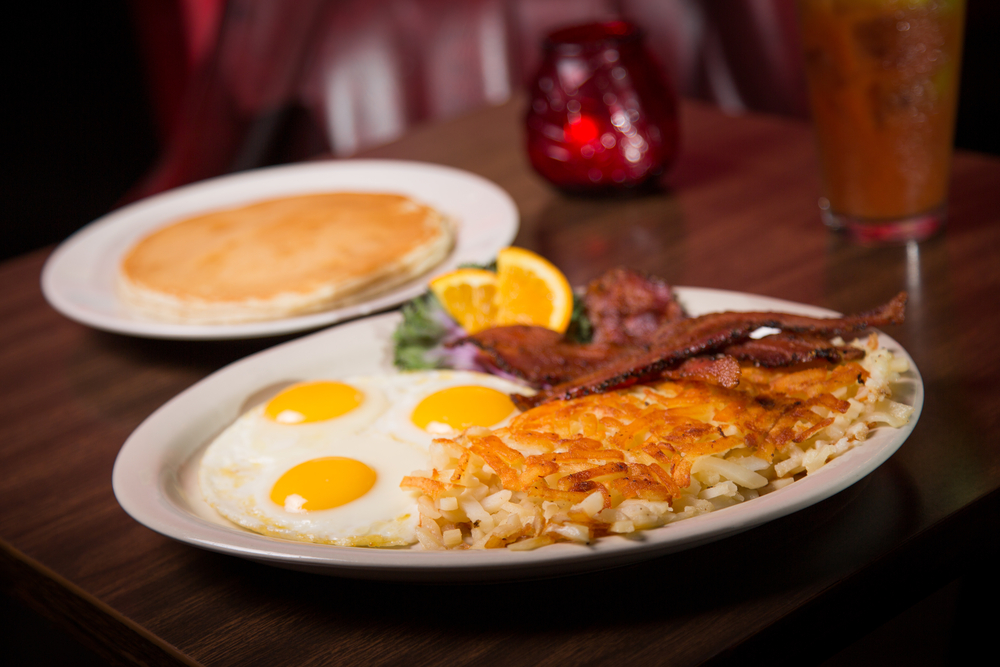 14. Momo Cafe
Looking for more locations that offer the best brunch in Midtown Atlanta? We've got you covered. Momo Cafe not only serves some of the best brunch in Atlanta GA, but it is also one of the more unique spots too.
Because, truly, how often do people associate asian inspired cuisine with breakfast or brunch? Not many! But Momos does it SO well! You'll be returning. From classic ramen, to Katsu sando, expand your taste buds.
Guest tend to flock to the tofu avocado salad in the morning, as well as the grain bowl and matcha granola. But they also enjoy the curry and rice bowls! And don't forget that the tea and coffee list is endless at Moms– try the Hoji cha latte or matcha float before you go!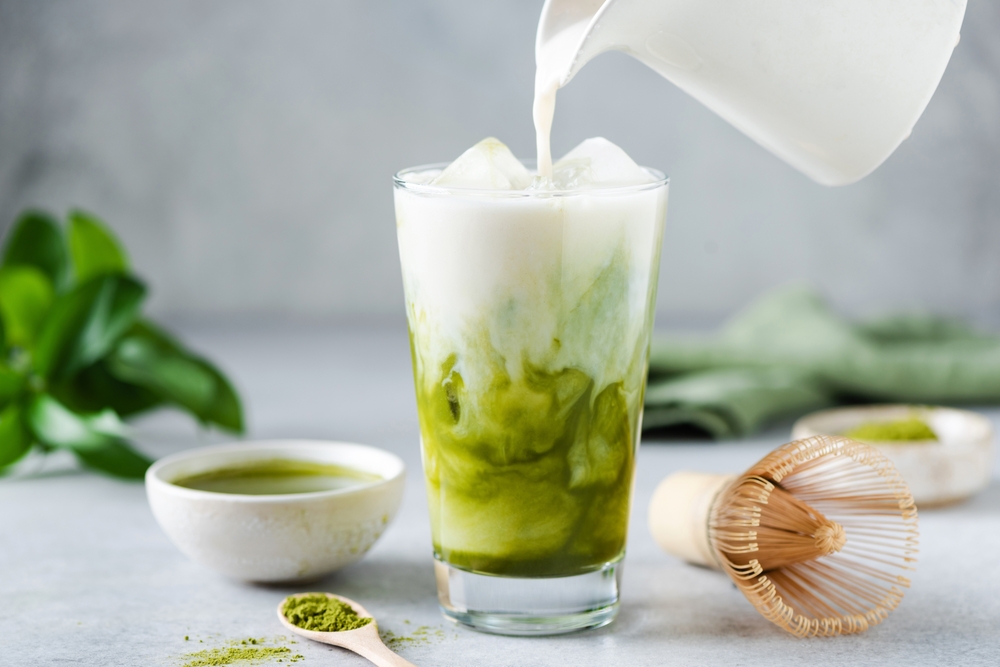 15. Garden Parc
Saturday features cocktail parties and bottomless bites for dinner, but Sunday offers brunch! And at Brunch, you can enjoy one hour of complimentary garden mimosas and 2 hours of the bottomless menu options. Talk about a win win! This is one of the best Atlanta brunch places for those who can eat.
Garden Parc starts at about $60.00 a table. With the bottomless buffet and mimosas, you will not be leaving hungry! Just know that there is a limited time frame here for safety protocols. So make sure you pace yourself and eat and drink what you can in two hours.
Here you can choose from plenty from the buffet: wild salmon, crispy fish, jump shrimp, crab cakes, veggie pasta, French toast, cheese grits. Go back and get seconds! And know that other drinks can be purchased if needed. Don't forget to take cool pictures at these instagram-worthy tables!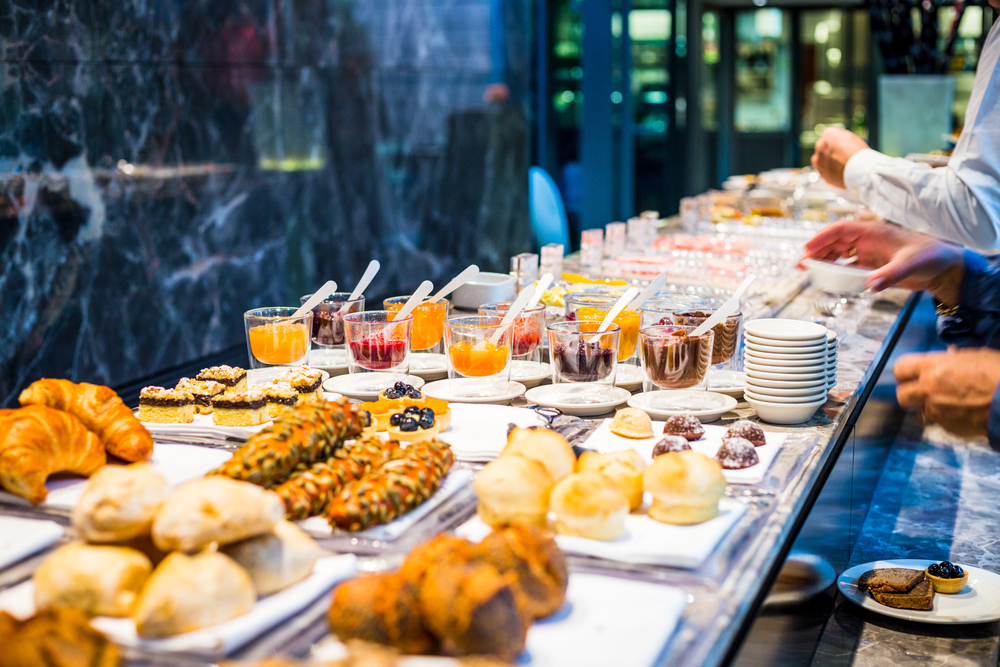 And there you have it folks– 15 of the best brunch spots in Atlanta. From high end locations, to casual diners, grab and go stops and more, your tummy will always be full. Enjoy brunch whenever you can! And come hungry! Atlanta is known to love their foodies for a reason!