If you are looking for the best restaurants in Brunswick Georgia, then you have come to the right place. Around here, we not only love to eat, but we love to eat really good food. As one of the best beach towns in Georgia, you can expect good seafood. Brunswick is actually known as The Shrimp Capital of the World due to the wild GA shrimp that are plentiful in the marshes and estuaries around the historic mainland city. 
When you are wondering where to eat in Brunswick, we have you covered. Of course great seafood, but we also found Italian restaurants in Brunswick, Mexican, and even BBQ! There is so much to do in this cozy beach town, from sandy beaches to to world-class golf clubs and resorts, But in between all the activities, the restaurants in Brunswick will keep you full and happy!
Grab a pen and paper, and bring your appetite while we dive into the best places to eat in Brunswick!
15 Best Restaurants In Brunswick GA You Must Try
Sunrise Diner
For the best Brunswick diner, you really cannot beat Sunrise Diner. Their mission is to serve great food with the best ingredients, served fresh, and with genuine hospitality! We love that they serve breakfast all day because you never know when a craving for their chicken fajita omelette might strike!
Sunrise Diner serves your standard breakfast faire, but they also serve crepes and breakfast sandwiches which makes this place top of the list for best breakfast in Brunswick Georgia. For lunch and dinner, they serve burgers and sandwiches, but they also have a turkey plate, a pork chop plate, pot roast dinner, and so much more! Sunrise Diner is one of the best restaurants in Brunswick!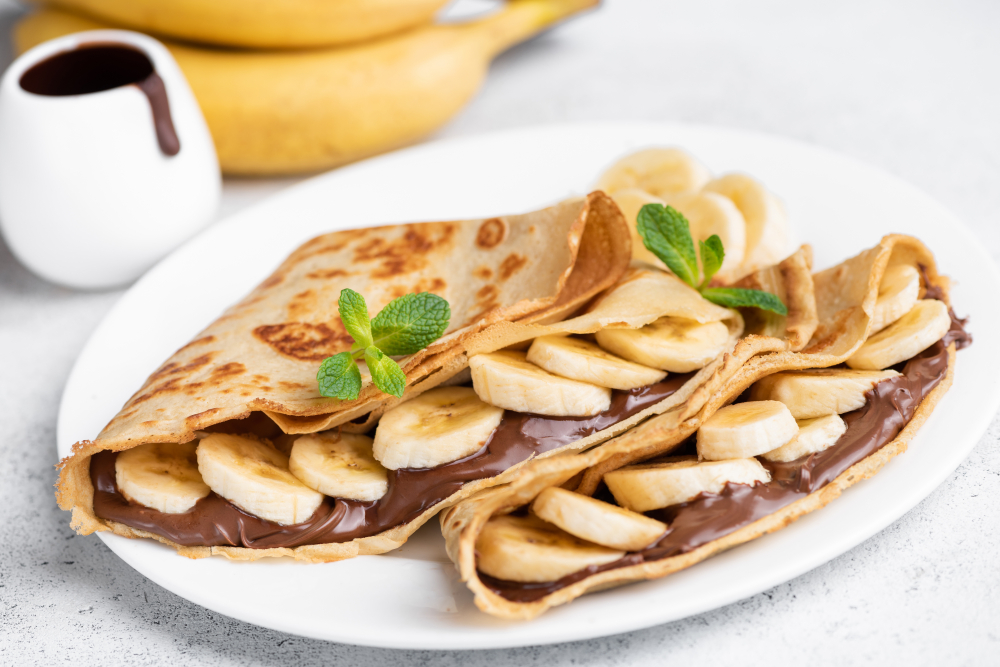 Broomelli Boys Pizzeria
For the best lunch in Brunswick, we have to suggest Broomelli Boys Pizzeria! Although not a full Italian restaurant, they serve amazing Spaghetti and pizza by the slice. Local and family owned by a father and son duo, and they make their dough in house! Buying local as often as they can is a big priority for the Broomelli Boys.
You can get their spaghetti with meatballs, sausage, both, or eggplant parmesan and each plate is topped with fresh parmesan cheese and served with breadsticks. They have their standard pizza slices (pepperoni, sausage, etc) and their lunch specials are served with a side salad and drink. You can also order wings! When wondering what to eat in Brunswick, Broomelli Boys Pizzeria will never disappoint!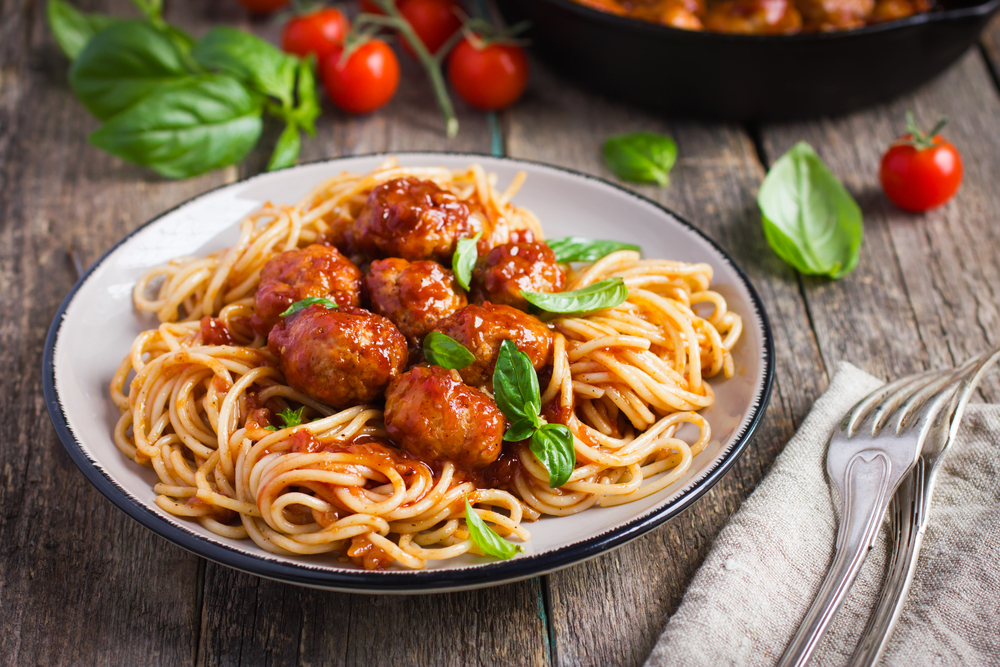 Indigo Coastal Shanty
For some of the best dining in Brunswick, Indigo Coastal Shanty's eclectic coastal vibe puts it over the top! Many guests love that you can either dine inside in their intimate dining room or outside under a big oak tree. The vibes here are immaculate.
One of the best things on their appetizer menu is the plantains described as crisp island bites, lightly salted, and they are served with guacamole! The jerked tostada signature plate is a delicious blend of vibrant island spiced chicken, fish, or shrimp. They add black beans, pineapple salsa, and brown rice. This is seriously so good.
Indigo Coastal Shanty has some of the best food in Brunswick, Georgia!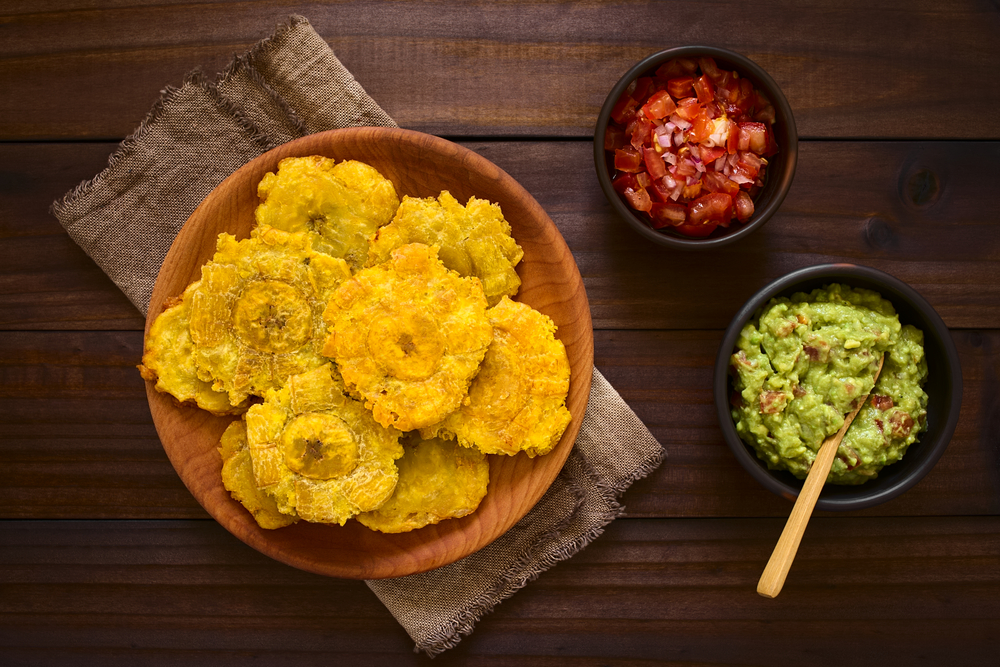 Reid's Apothecary
Before we talk about the coolness of Reid's Apothecary, we have to mention that have some of the best brunch in Brunswick! You cannot go wrong with either the bananas foster french toast or the chicken and waffles. Both dishes are sure to rock your socks off and leave you feeling way too full but so happy.
Reid's also has a beautiful lunch and dinner menu with items like pulled duck nachos, scallop and shrimp scampi, and curried chickpeas. They note on their menu when things are gluten free and even Vegan. From Thursday to Saturday you can call to get the password to The Study, their hidden speakeasy, but you did not hear it from us. Reid's Apothecary is one of the best restaurants in Brunswick, GA!
Mr. Shuck's Seafood
One of the best seafood restaurants in Brunswick is Mr. Shuck's Seafood! They pride themselves on having the best home cooking and comfort food in town! Our list of the best restaurants in Brunswick GA would be remiss without a seafood joint considering this city is right on the water!
We have to recommend the platters. They come with blue crab, a jumbo snow crab, shrimp, crawfish and two sides (garlic corn and Miss Shucks Pups are our favorites)! If you are on a solo date, they have all your favorites in individual portions. For a tour of good restaurants in Brunswick, be sure to stop here!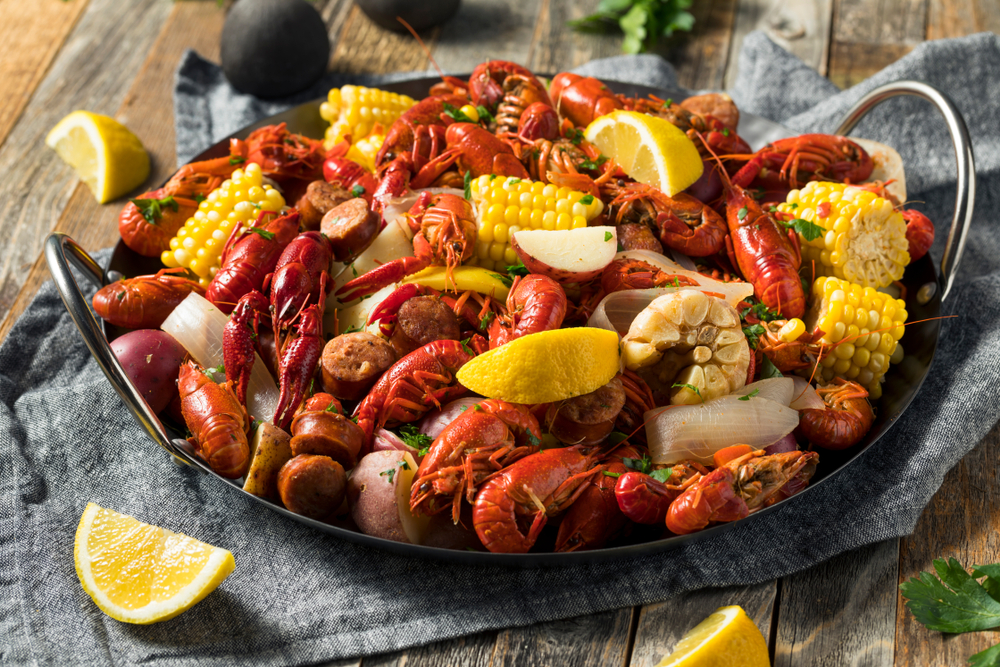 Tipsy McSway's
For the best Brunswick food, Tipsy McSway's is the place to go! This neighborhood bar and grill has Tiki Tuesday, Trivia Night Wednesday, and live music on the weekends! Their two page menu has everything that you need and the food is phenomenal.
The Brunswick Stack sandwich is an improvement on a club sandwich. The smashed dog is split, grilled, and topped with all the fixins. Did we mention that Tipsy McSway's has queso? That is reason enough to come on down! But in case you need more they have pretzel bites, root beer floats, blackened chicken nachos, and so much more. Tipsy McSway's is an easy pick for one of the best restaurants in Brunswick GA!
Fiddlers
Fiddlers is an easy pick for one of the best seafood restaurants in Brunswick. Close to the water, this comfortable restaurant has the full spread. Tuna tartare, calamari, fish and chips, oysters, scallops, etc. We recommend the salmon salad because they add candied pecans, strawberries, and feta cheese. The flavors somehow all come together beautifully and we are still trying to figure it out!
The creole alfredo pasta marries a beautiful pairing of blackened shrimp and roasted vegetables. For those that do not partake in seafood, the Fiddlers Bacon Burger is a homerun. They also have a delicious ribeye on the menu! Fiddlers is one of the best Brunswick restaurants! Whether for a date night or just a casual dinner with friends, Fiddlers will be sure to razzle dazzle you and your tastebuds!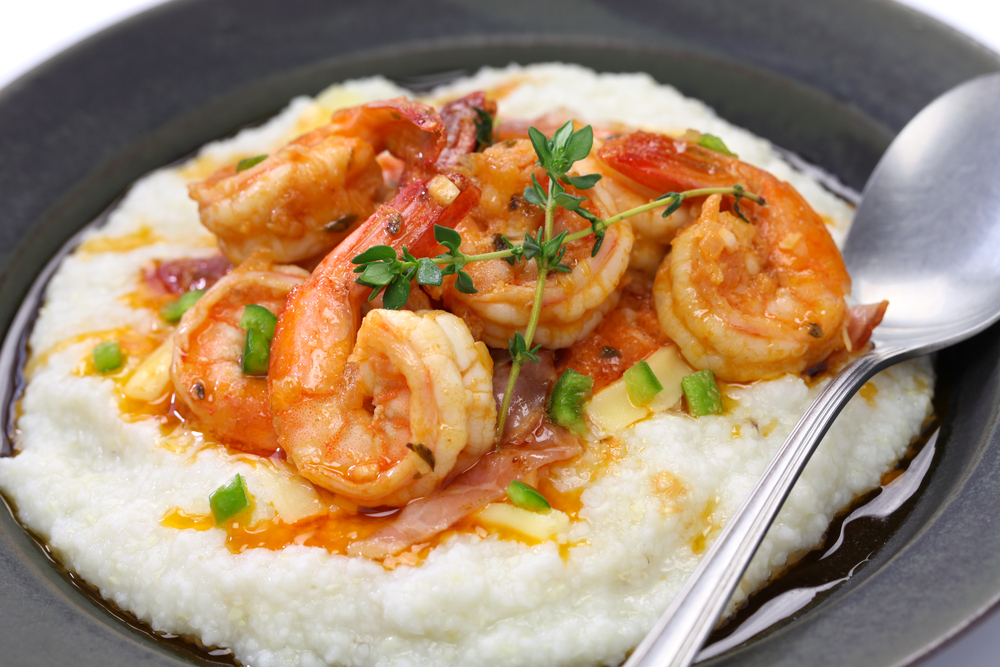 Porch
For the best dinner in Brunswick, Georgia, add Porch to your list! This authentic Nashville hot chicken joint will make you feel like you are having a delicious dinner on your best friend's porch! Palmer and Mills spent over a year developing what they believe is the perfect recipe for their fried chicken (or fish)!
Located on St Simons Island, this beautiful island and great food is worth the trip from Brunswick. The menu is pretty simple but there is a lot of room for flexibility. The heat level goes from naked (no seasoning) to Napalm which is pretty hot! For protein, you can do fried or roasted chicken, tenders, catfish, or shrimp. The plates come with two sides (we recommend the PVS pimento cheese curds and mac and cheese). You can also do a sandwich or a salad if that is more your speed!
Although a little out of city limits, this is the best lunch in Brunswick, GA and you will find yourself making excuses to go back again and again!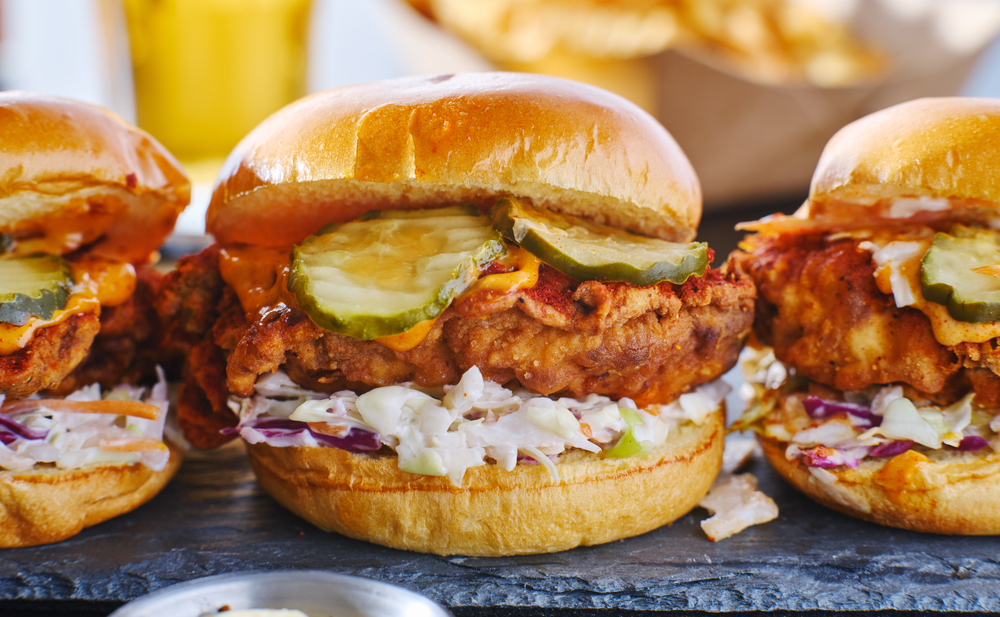 Tacos Don Pancho
One of the best Mexican restaurants in Brunswick is Tacos Don Pancho! Located more inland, this place gives with the West Coast taqueria vibes. One of the reasons they are so popular is because their menu includes a plethora of street tacos. The meat options include birria, barbacoa, carnitas, tripa, lengua, and many others plus a vegetarian option!
With all the options of where to eat in Brunswick, Tacos Don Pancho is great quality food for great prices. One of their most popular items is Don Pancho's Molocajete which is grilled steak, chicken, carnitas, shrimp, chorizo, sautéed peppers and onions, topped with queso fresco and salsa ranchera. Great Mexican food can be hard to find on the East Coast, but it would be hard to find better than Tacos Don Pancho. And out of all the Mexican restaurants in Brunswick, this one is our favorite!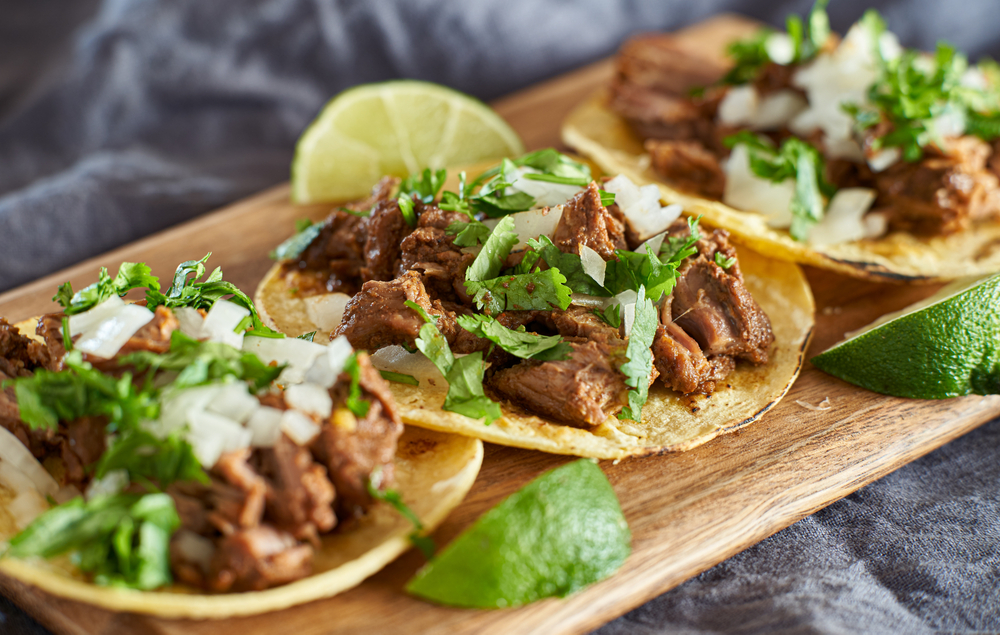 South of Heaven BBQ
One of the best BBQ restaurants in Brunswick Georgia is South of Heaven BBQ. Judd is form New York, a self taught BBQ enthusiast. Kate is from Atlanta so BBQ is in her soul. Together, both in life and in business, they create pure smoked deliciousness.
South of Heaven BBQ specializes in sandwiches. Most are served on brioche bread, but there is a gluten free option. Next, you choose your meat. The options are pulled pork, chopped chicken, sliced brisket, and smoked sausage. They have a handful of extras that you can pile on for added flavor. Our favorite side is their Pear Slaw. It is unlike anything we have had before.
If sandwiches are not your thing, they also have tacos and tater bowls. Everything on the menu is phenomenal! Do not forget to save room for dessert! Their nutter butter banana pudding is legendary! When searching for what to eat in Brunswick, South of Heaven BBQ is a delicious option!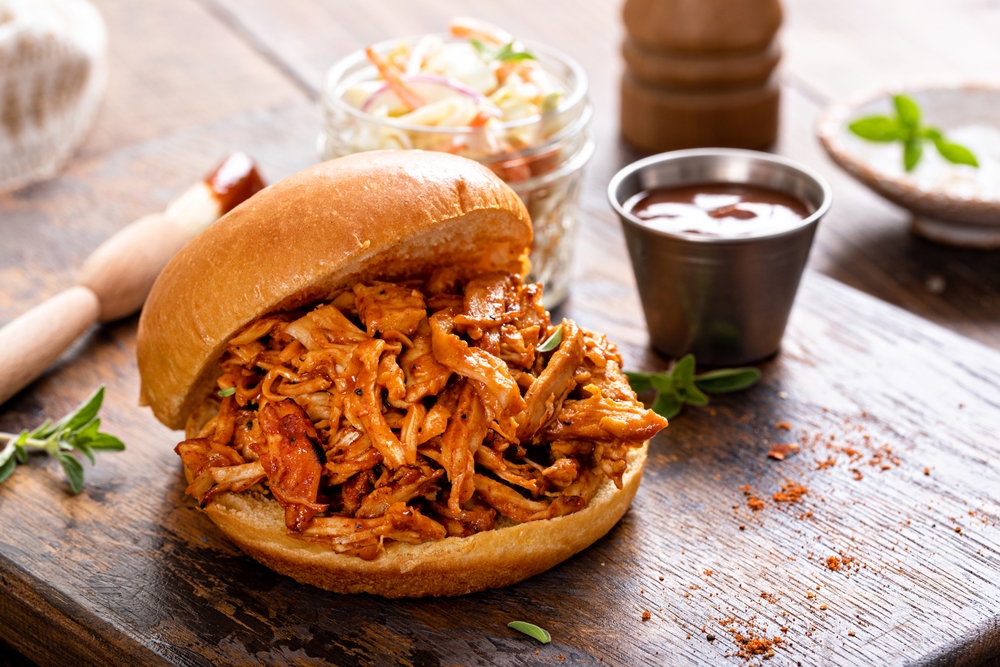 Sea Salt Healthy Kitchen
With a tagline of Fresh Ingredients. Killer Comfort Food. You have our attention! Sea Salt Healthy Kitchen is one of the places to eat in Brunswick that cater to those with specialized diets. Whether you are Keto, dairy free, vegan, etc, their menu notates what is available for you. Additionally many of their items are customizable to fit the preferences you have.
If you are Vegan, we have a favorite a la carte three course meal. First we start with the Mediterranean bruschetta appetizer. You can mix and match the sourdough bread and the gluten free flat bread. Their bruschetta is jazzed with red pepper hummus, quinoa tabouleh, and kalamata olives. Next we get the Mexican Well Being Bowl with brown rice, quinoa, black beans, corn pico, grilled squash, avocado, pepitas, and mixed greens! For dessert, the chia-colada is a pitaya chia pudding with coconut flakes, mango, and hemp and amaranth mix.
Dining in Brunswick GA with a special diet can be difficult, but Sea Salt Healthy Kitchen makes it a breeze!
The Yellow Deli
For the best food in Brunswick or in the World, The Yellow Deli is top of the list. With locations in Argentina, Australia, Brazil, Canada, Japan, Spain, the United Kingdom, and here in the United States, they must have something that travels well.
Their specialty is their steamed deli sandwiches. Since the 1970's, they have made their bread and rolls in house and they recommend you try the Deli Rose or the Reuben. For the vegetarians, the Yellow Submarine is their most popular. They also have salads, homemade desserts, but where they really shine are their drinks. If you are there early enough, grab breakfast! It is absolutely delightful! The Yellow Deli is one of the good restaurants in Brunswick!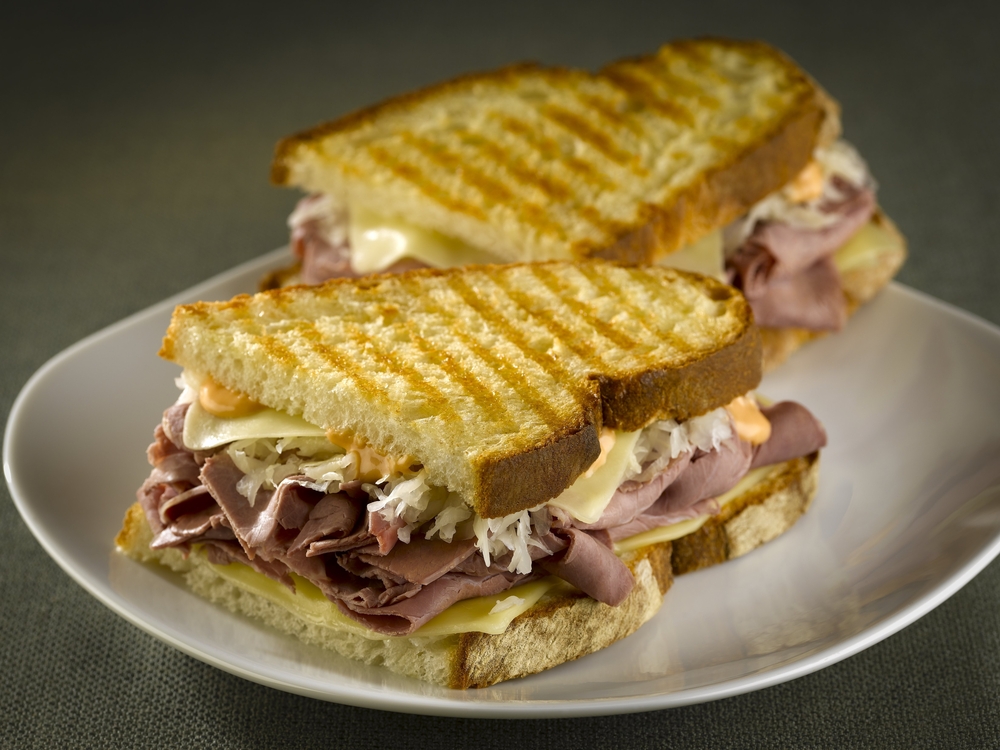 Tramici Restaurant
For one of the most delicious Italian restaurants in Brunswick, please go to Tramici Restaurant! Tramici translates to "among friends" and when you are dining there, you will feel like you are among friends! Guests enjoy Italian inspired dishes beneath twinkling lights with an open bar that overlooks the kitchen. Tramici is magical.
The best dinner in Brunswick is probably their pain seared Salmon with asparagus, spinach, parmesan risotto, and butternut puree. But you can't go wrong with any of their pizzas, pastas, salads, or antipasti. Everything is delicious and Tramici Restaurant is the definition of fine dining in Brunswick GA!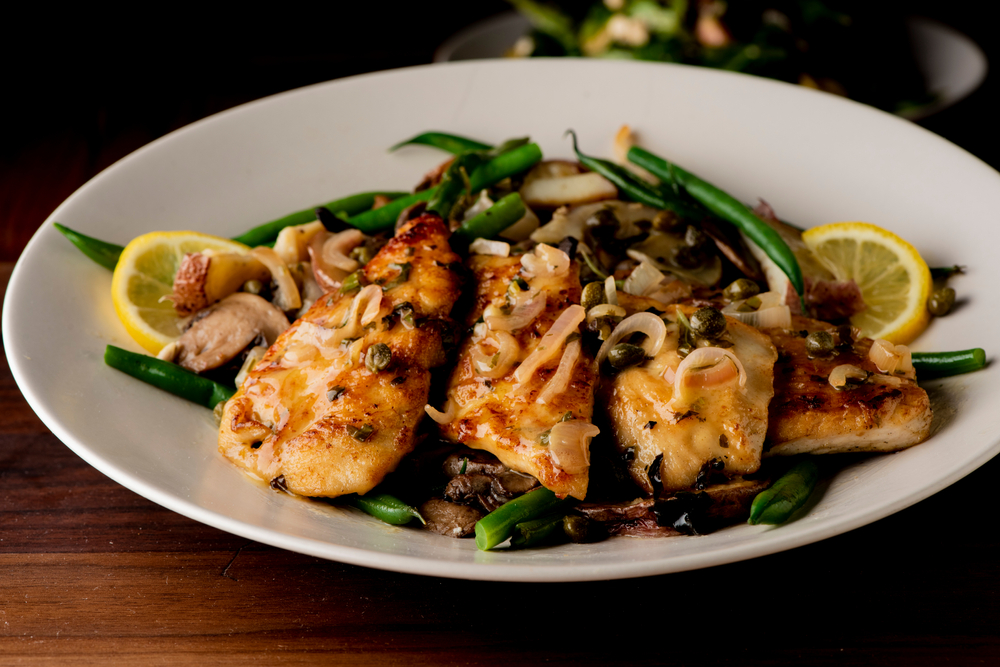 Basil Thai and Sushi
One of the best Brunswick restaurants is Basil Thai and Sushi! Serving the community delicious sushi rolls for the last ten years has made them a favorite among the locals. Although they have a full sushi bar, Basil Thai and Sushi specializes in traditional Thai cuisine including Pad Thai, Thai Curry, and Sizzling Duck.
Basil Thai and Sushi offers a lunch and dinner menu as well as dinner specials! Make sure to ask for the drinks menu and especially the dessert menu! The Mango Key Lime Cheesecake is a showstopper! Basil Thai and Sushi is the place to go for the best Brunswick food.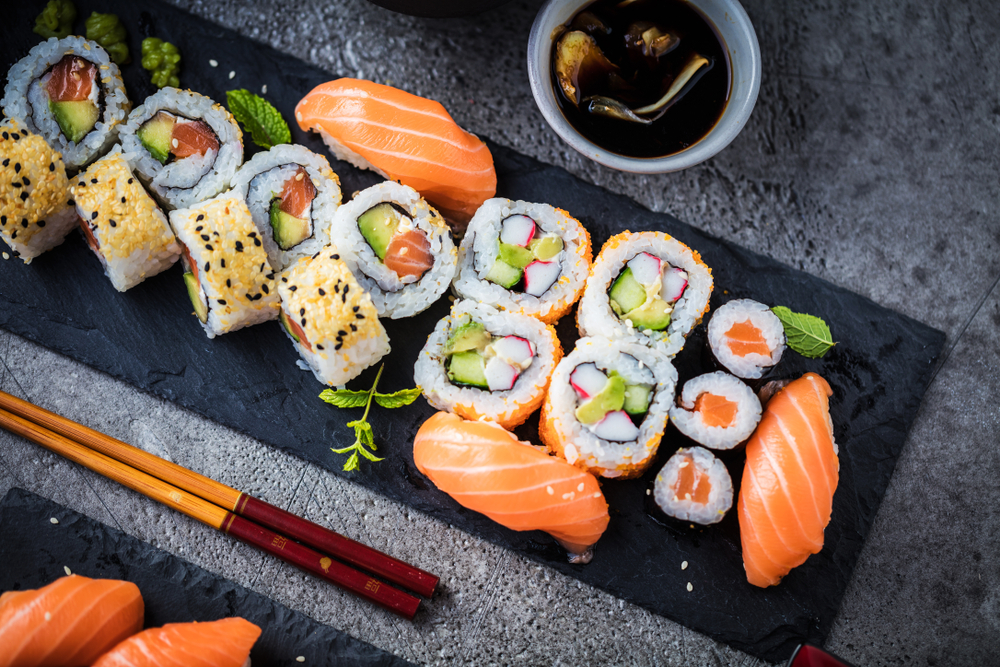 Palmer's Village Cafe
For the best breakfast in Brunswick, look no further than Palmer's Village Cafe! This no nonsense beachy restaurant has all your favorites! The huevos rancheros are great, but dare we say, the steak and eggs are even better! For something a little sweeter, the challah French toast is delightful!
Palmer's Village Cafe serves breakfast all day, but they also have sandwiches and such which makes Palmer's have some of the best brunch in Brunswick GA! Whether fueling up for a beautiful hike or spending a lazy day at the beach, Palmer's Village Cafe has just what you need!