There's nothing better than finding one of the best campgrounds near Nashville, and trust us, we've found the best!
Let's say you're driving around while looking at some of the best things to do in Nashville, and now you need a place to stay for the night. Skip the hotels, and check out some of the campgrounds in the area! This will give you the best chance to enjoy the great outdoors and see the stars at night!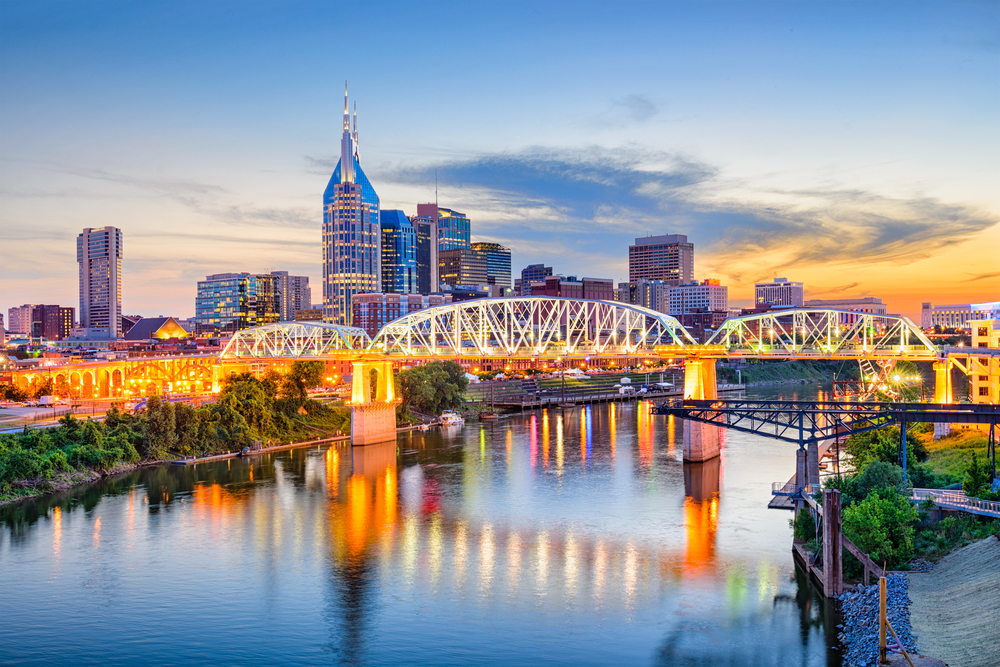 10 Best Campgrounds Near Nashville TN (Tents, RV's And More!)
Nashville KOA Resort
The Nashville KOA Resort is one of the best campgrounds near Nashville for its proximity to popular local attractions, and all the campground has to offer!
This Nashville campground is one of the favored by those that take a trip to Tennessee because you can select different styles of camping. For instance, you can choose to take the more traditional route and pitch your tent, or you can lean more toward the "glamping" route and park your RV at one of their designated spots!
If you aren't looking for a tent or an RV, they also have cabin options! But it doesn't end there!
If you select one of their cabins, you can decide whether you want to have a cabin with a kitchen, or if you want to cook your food over a fire pit, you can choose a cabin without a kitchen! You can also select a cabin with a pet-friendly patio, with an area meant to give your furry friends the space to roam!
This campground is also close enough that you can take day trips out to downtown Nashville for the day and explore the town!
We know this campground near Nashville will be at the top of your list!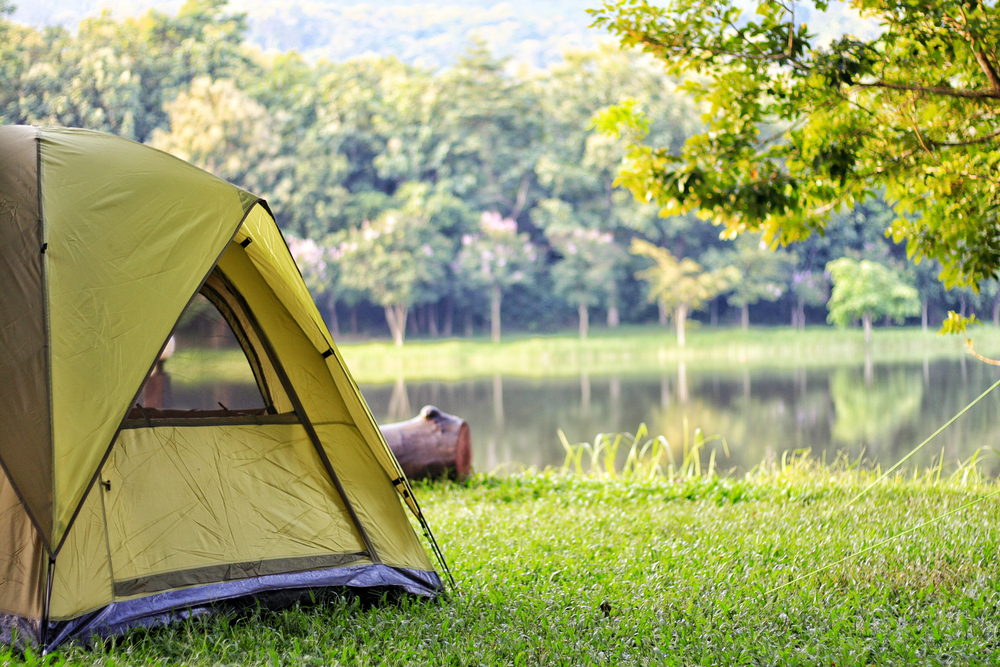 Anderson Road Campground
Anderson Road Campground is not only one of the best campgrounds near Nashville TN, but it is also one of the most beautiful!
Anderson Road Campground is nearly entirely surrounded by J Percy Priest Lake making this a perfect spot to pitch a tent and enjoy multiple lake days!
This area is not only surrounded by a scenic lake, it is also surrounded by green grasslands and wildlife. You'll be able to sit back, relax, and take in the nature happening around you. This is a great place to take a relaxing vacation away from the hustle and bustle of city life and just enjoy the air!
This Nashville campsite isn't extremely large, and gets crowded fast! Make sure you plan ahead and reserve your spot before heading there otherwise you may not find room!
This is one of the best Nashville campsites that you'll not want to miss out on!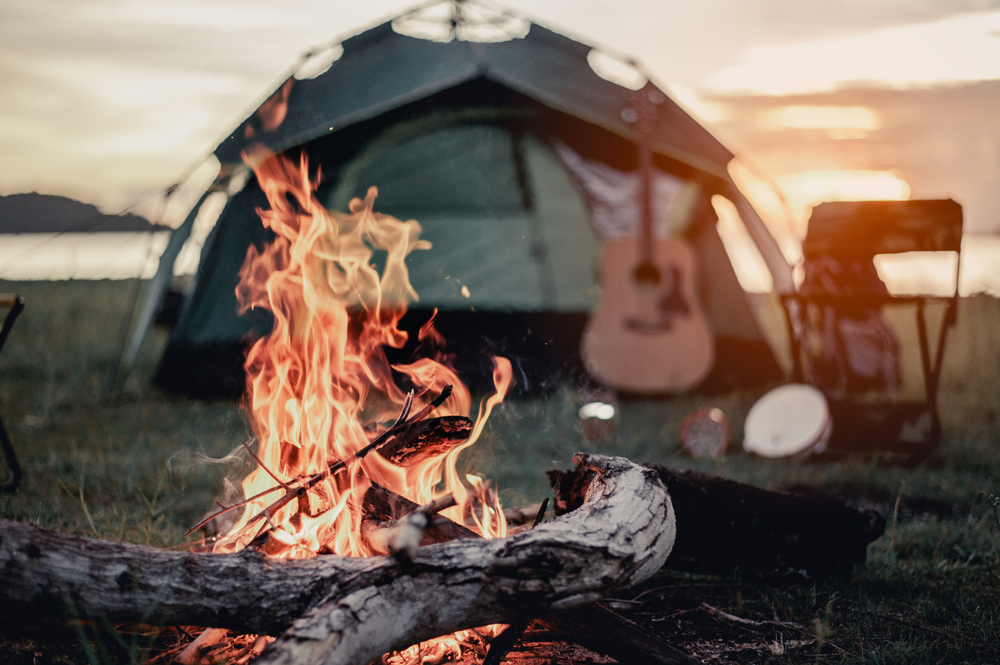 Two Rivers Campground
This is the perfect spot to find the best camping in Nashville!
Two Rivers Campground is easily one of the best campgrounds near Nashville that you can find partly because of the little community within the campsite!
At Two Rivers Campground, you're able to pick sites with electric hook-ups or without! You can also choose to camp by a tent or RV. Of course, either way we know you'll have a blast!
When you're camping here, you have access to on site grocery shopping as well as a shop to buy souvenirs before you leave! Not only that, but there are recommended tours you can take like sight seeing the mountains, or taking a tour of downtown Nashville!
More than that, this Nashville campsite has events that include live music during some months, so make sure to check out the calendar to see if you'll be able to catch one!
We know Two Rivers Campground will have everything you'll want out of a campsite!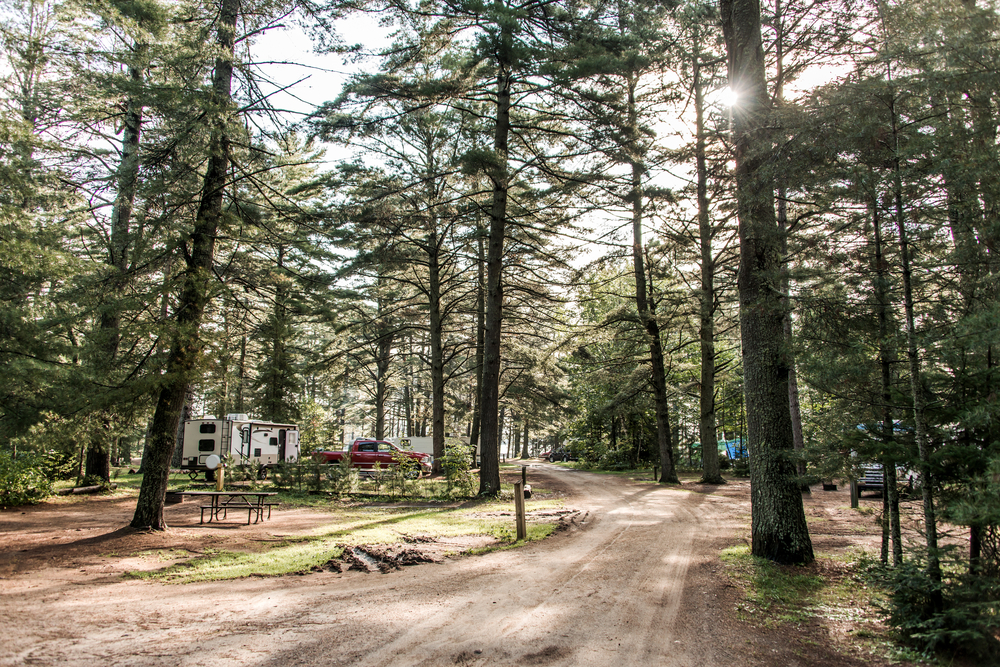 Elm Hills RV Resort
If you're looking for the perfect lakefront spot to park your RV and enjoy the outdoors, this is the best Nashville campsite you can find!
Elm Hills RV Resort is one of the best campgrounds near Nashville TN because it is one of the premier RV resorts in the area! It not only is surrounded by water, but it is within minutes away from historical attractions like the Grand Ole Opry!
This campsite near Nashville has tons of amenities for you to enjoy! Besides the sandy beach and tons of swimming, this campground also has brand new shower facilities, a game area where you can play corn hole, and even a pool and pavilion area!
If you happen to be running low on propane, they even have a propane refilling station! Talk about having everything you could think of!
Plus, we know how hard it is to cut off from the world completely, so don't fear, Elm Hills RV Resort also has cable and WiFi!
Start looking up reservations!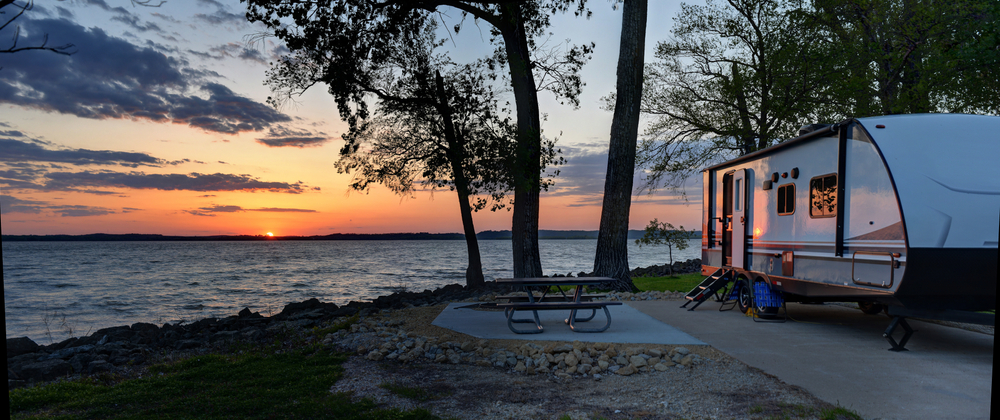 Poole Knobs Campground
Poole Knobs Campground is one of the best campgrounds near Nashville, Tennessee because of the surrounding area you'll find here!
This is one of the larger campsites near Nashville. It actually has a group campsite area that is perfect for family parties or a large family gathering! This is perfect if you're heading out in a big group!
The most appealing part of this campsite though is the lake. There is a ton of space to layout and relax! When you're camping here, you can rest easily knowing that the lake is just a few steps away. This is great especially if you are camping during the summer season and need a quick place to cool down!
Here, you'll never run out of things to do! Some popular activities or campers are fishing, canoeing, or hiking. But more than that, you can kayak or just hangout and watch the wildlife in their natural environment!
We can't think of a single reason you wouldn't love this campsite near Nashville!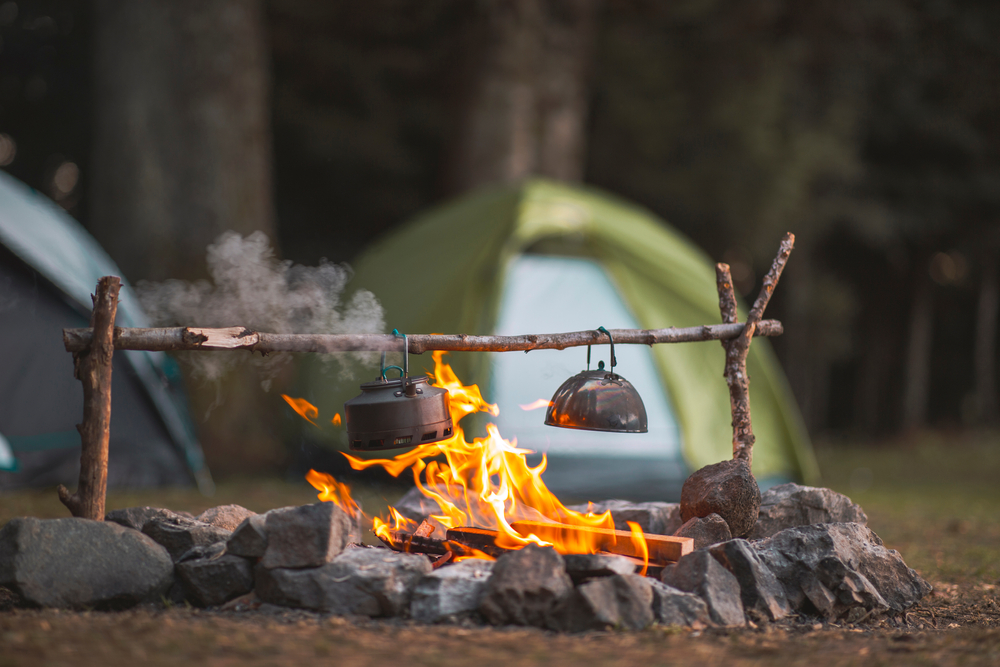 Bledsoe Creek State Park
If you're looking for a campsite near Nashville, but not exactly in Nashville, then Bledsoe Creek State Park is the perfect place for you!
Bledsoe Creek State Park is about a 45 minute drive out of Nashville, so still close enough to take day trips two and from depending on what your plans are!
This campsite has just over 50 campsites and tons of trials to hike! This is the perfect place for campers that want to hike the scenic trails and enjoy the outdoors with some peace and quiet just outside of the city rumbles.
What's even cooler about this campsite is that there is a hammock only area! If you want to skip the RV and the tent, and go straight for the hammock, then make sure you make a reservation early! There are only three hammock-only spaces so they go pretty quickly!
We can't image a better way to sleep under the night sky than at Bledsoe Creek State Park!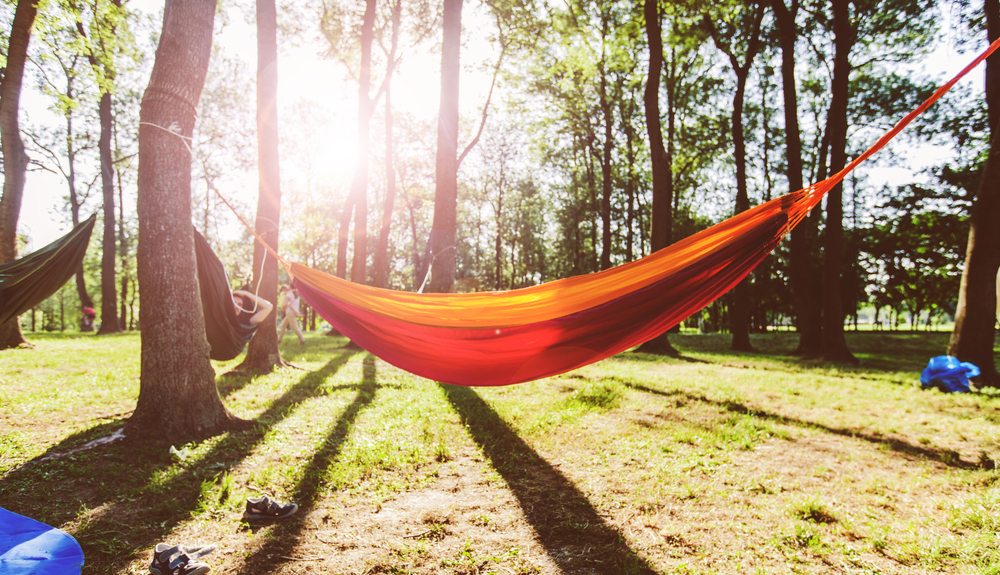 Seven Points Campground
This is one of the best campgrounds near Nashville because of the recreational activities that campers can do here!
Seven Points Campground is an ideal spot for people that love to fish! J Percy Priest Lake provides a wide variety of fish that make any fisher's heart extremely happy! Not only that, but you can kayak or canoe in the area while you enjoy some time on the lake.
This Nashville campsite also has hot showers and a laundromat that is available at all times, so you never have to worry about running out of something to wear and you'll be able to wash the sandy beach off of you at the end of a long day!
For campers with boats, there is a boat ramp to give you easy access to the lake so you don't have to worry about struggling get your boat in the water. Plus, with a boat and boat ramp, access to fishing is even greater. You can choose to spend time at the beach front and fish from that access point, or you can take to the deeper end of the lake with your boat!
This campsite also has an area for larger gatherings, so if you have a family party of a large group you're wanting to camp with, Seven Points Campground is the perfect place for you!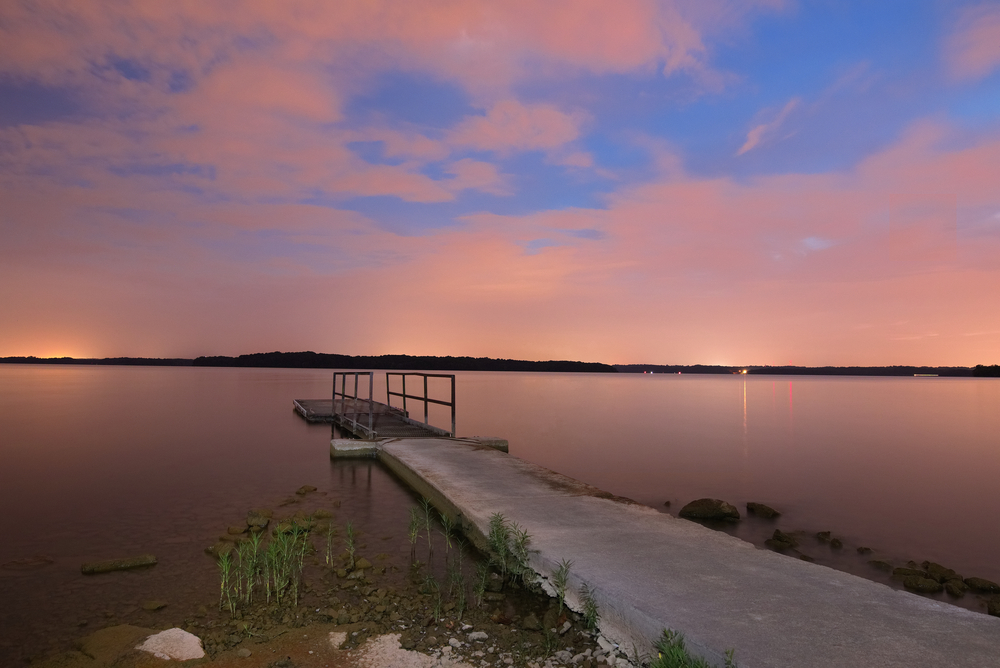 Owl's Roost Campground
Owl's Roost Campground is just a 25 minute drive north of Nashville, and definitely worth the trip outside the city!
This family owned campsite is family owned and has been around for over 40 years and that's what makes this one of the best campsites near Nashville TN!
While you can't bring a boat here, you won't miss out! This campsite has everything you'll need for a great camping trip!
You can select between short-term or long-term stays. They have a general store located on the campgrounds as well as laundry facilities, a place to shower, and food and vending machines.
Even better, they have a movie screen for fun movie nights! There's a coffee lounge so you never have to go without your morning wake up beverage, and they have available electricity for anything you may need!
While you're not completely in Nashville, you are close enough to take a quick drive to see any popular Nashville attractions in the heart of Music City!
We know this family-owned campsite is everything you'll want out of a camping trip!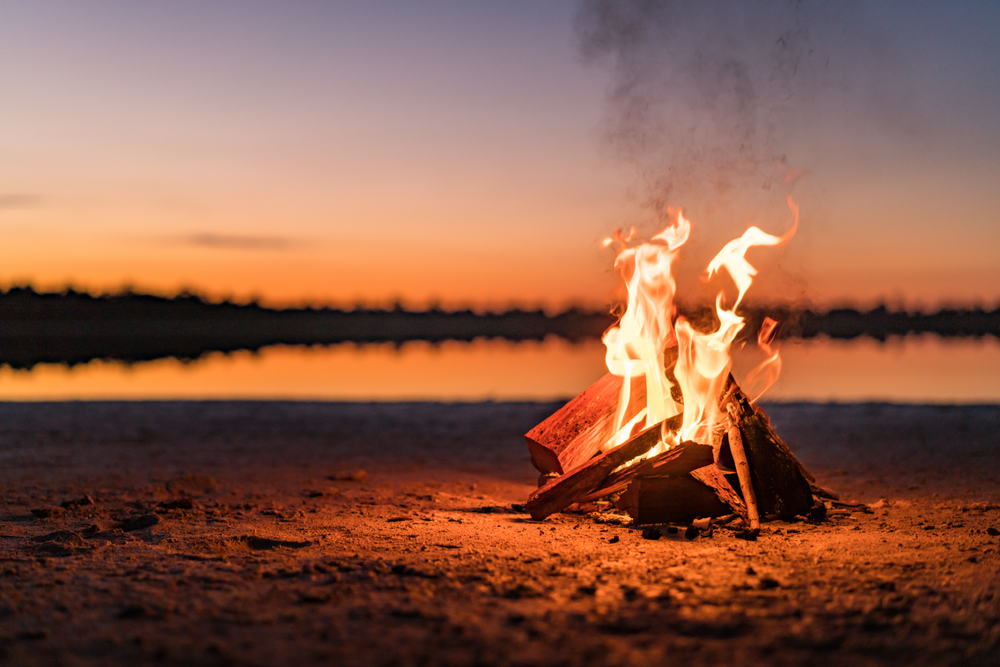 Long Hunter State Park
It doesn't get any better than spending the night in a state park. That's why Long Hunger State Park is one of the best campsites near Nashville for you to pitch your tent!
One thing to know is that a reservation is required to camp here, so always make sure to prepare before you head out! The reservation is needed to get into the campground, and you must have it on you at all times!
Long Hunter State Park is a great place for hikers to camp because the walk from the parking lot to the campsite is nearly 6 miles long. The long hike to the campsite will be worth it once you set up camp, you won't even realize how long the hike to get there was!
Here, you'll be able to swim, hike, have access to boating, and even do some biking and fishing. One of the coolest parts of this campsite near Nashville is the Alpine Tower Adventure! This adventure course is 50-feet high, and tons of fun!
You can rent the Alpine Tower Adventure which is great for group building activities if you happen to find yourself on a group camping trip!
This is one state park camping adventure you'll just have to see to believe!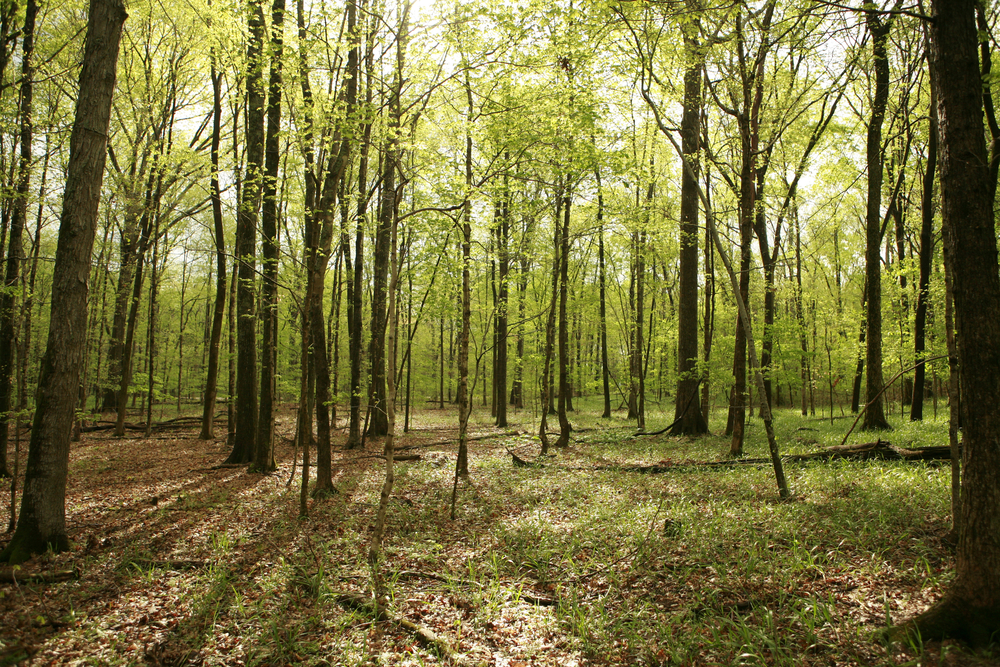 Nashville Shores Lakeside Resort
Nashville Shores is easily one of the most fun and exciting campgrounds near Nashville!
This campsite is located about 10 miles away from the heart of Nashville, and is way more than just a campground.
You can choose between RV or cabin rental, either one will be perfect as you'll probably be spending more time exploring the area than in the campsite! To start, there's an entire waterpark on the property!
In the waterpark, there's a giant wave pool, numerous water slides, a fun beach, and a treehouse and water playground! This is the perfect campsite to bring the kids and family for a fun time in the water! But if you can believe it, there's even more than a waterpark at this Nashville campsite!
Another fun aspect of this campground is Treetop Adventure Park! This adventure park has swings, suspended bridges, and tons of zip-lines. If you're brave enough to go through each course, we know you'll have the time of your life! Treetop Adventure Park is a great experience for larger groups or parties, so if you're looking for a fun activity for multiple people, you definitely need to check this out!
Beyond the waterpark and the adventure park, you can also rent a jet-ski to have some fun on the lake. It for sure seems like the adventure here never ends!
We know that adventure-seekers will love this Nashville campground!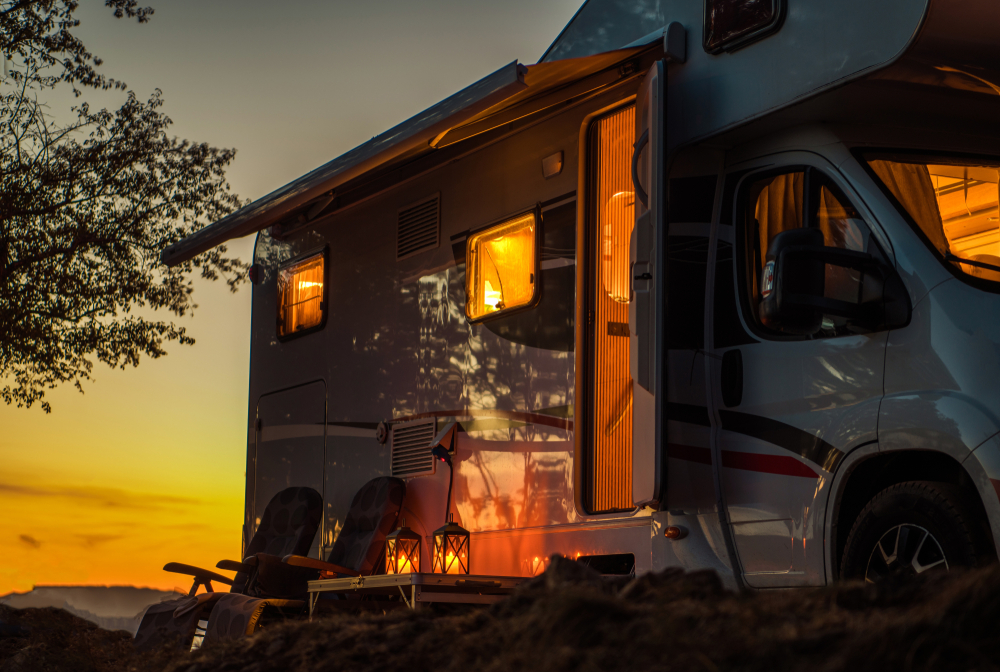 Whether you're wanting to pitch a tent, hook up an RV, or rent a cabin, you'll find fun at every single on of these Nashville campsites.
Between a lake front oasis or a night under the stars in one of Nashvilles beautiful state parks, there's an endless amount of fun and adventure to be had at any of these locations!
We know no matter where you stay, you will have the time your life!