Whether you are chasing a dream or checking off another state on your visit list, here are things to do in Tennessee! If you have not made a bucket list before this will be a great place to start since Tennessee has so much more to offer than just the music scene!
Get ready for heaps of fun as you embark on your journey to one of the best places to visit in the U.S! Whether your bucket lists include weekend getaways or Tennessee road trips, you will enjoy this list of things to do.
Just when you think Tennessee can't get any better, you will be pleasantly surprised by the diversity of experiences to be had. Grab your bucket list and add these amazing ideas to it!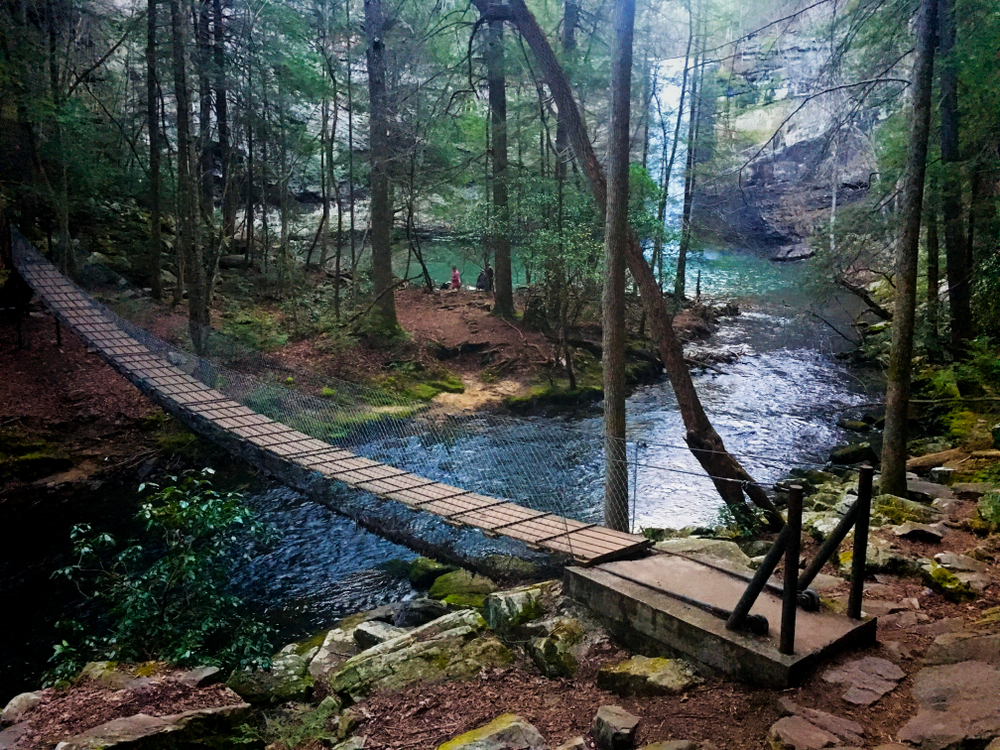 20 Things To Do In Tennessee: The Ultimate Bucket List
Synchronous Fireflies
A hint of magic will surround you as you gaze upon the Synchronous Fireflies! There are about 19 types of fireflies that call the Great Smoky Mountains National Park their home. Immerse yourself in the light show just minutes outside of Gatlinburg, Tennessee. The Synchronous Fireflies event starts at dusk and a guide will take you to a perfect viewing spot!
The whole family can enjoy a cool night and light show! Encounter the awe of nature in a whole new way as you sit on a blanket or lawn chair and watch the performance. Of all the things to do in Tennessee, this is one of the best outdoor activities!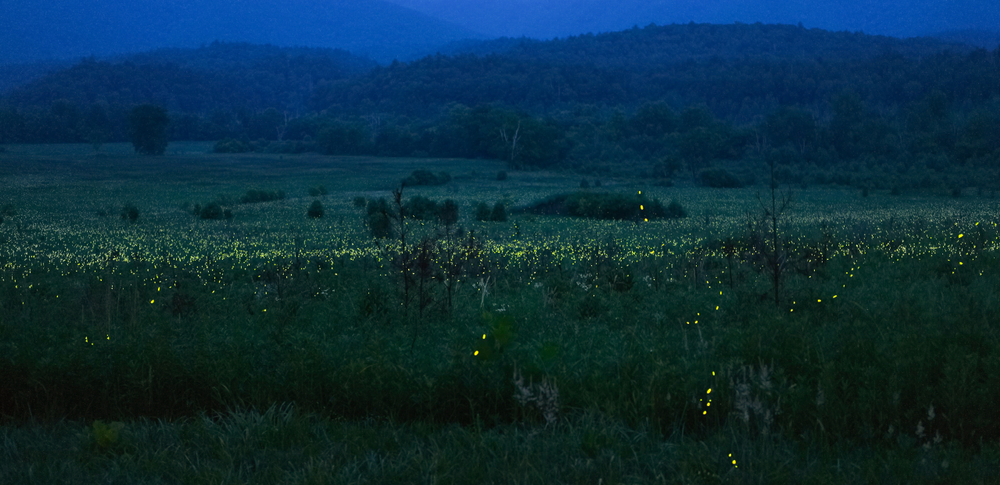 Sunsphere
If you are looking for thrills and are not afraid of heights, Knoxville's Sunsphere is sure to be a top-shelf experience! Towering over the city on the observation deck is one of the most epic things to do in Knoxville. The gorgeous gold dome is made up of 24-karat gold panes of glass that glows beautifully throughout the day.
When adding surreal things to do in Tennessee to your bucket list, the Sunsphere is a must-visit! Inside the Sunsphere you will experience Tennessee in a whole new way. With a birds-eye view, you can marvel at the city and learn about the sphere itself. On the observation deck, there are plaques that dive a bit deeper into the history of the Sunsphere.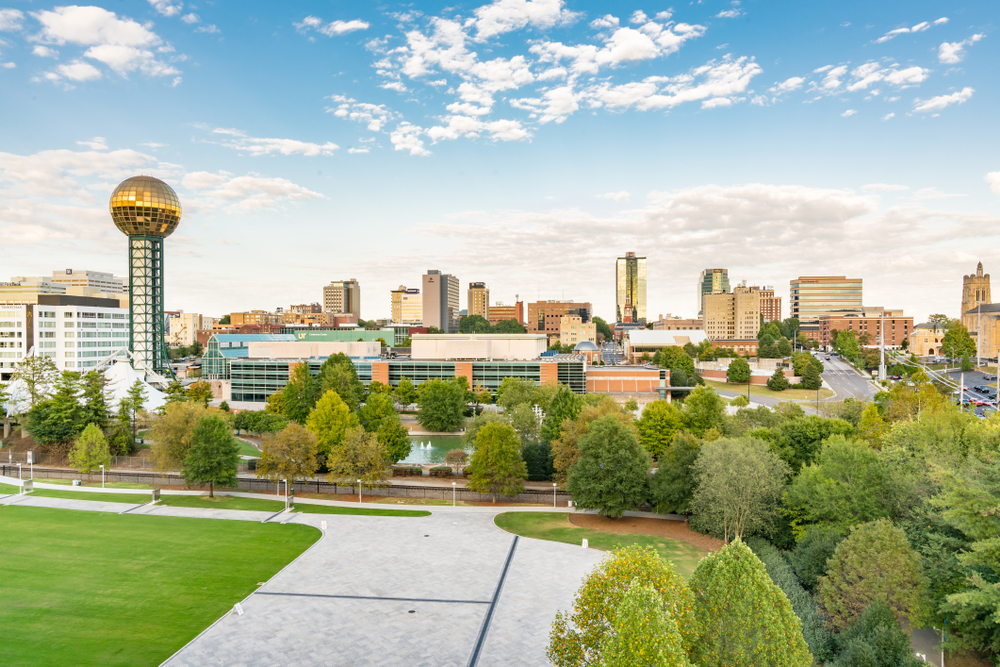 Southern Belle Riverboat
For relaxing things to do in Tennessee the Southern Belle Riverboat should be your go to! Just sit back and relax as your sight seeing experience comes to you. The dinning is delicious, the views are impeccable, and you may never want to leave!
Join the crew for a sunset cruise that will take your breath away! This is definitely one of the most picturesque things to do in Chattanooga, Tennessee. You may have the pleasure of having live music as you float on the Tennessee River. Set sail for a good time on the Southern Belle Riverboat!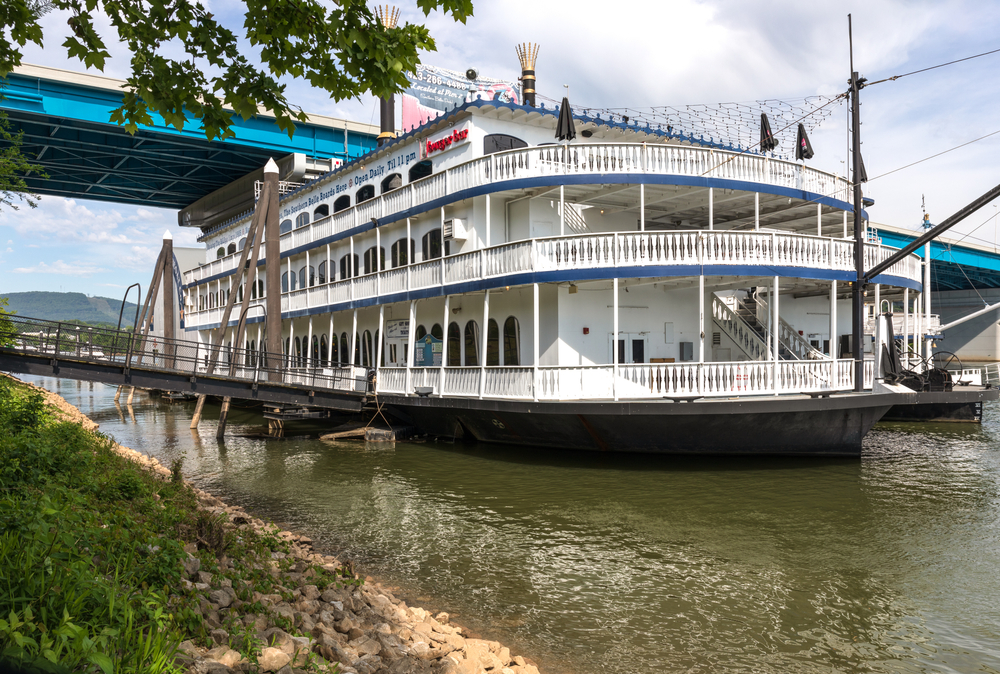 Big Daddy's Pizzeria
Arguably one of the best smells in Tennessee is the pizza from Big Daddy's Pizzeria! Bite into one of the greatest slices of pizza pie while enjoying the arcade that is held within its walls. Just when you thought there couldn't be better things to do in Tennessee than already listed, Big Daddy's Pizzeria will prove to be an enjoyable outing!
The arcade features classics and a prize wall to trade in your winnings! Located right outside Gatlinburg, Tennessee, this pizzeria serves delectable pizza pies that are topped with homemade dough and sauces. That slice can be paired with any of the beers. If you are searching for things to do in Tennessee that involve food and entertainment, then Big Daddy's Pizzeria is your one-stop-shop!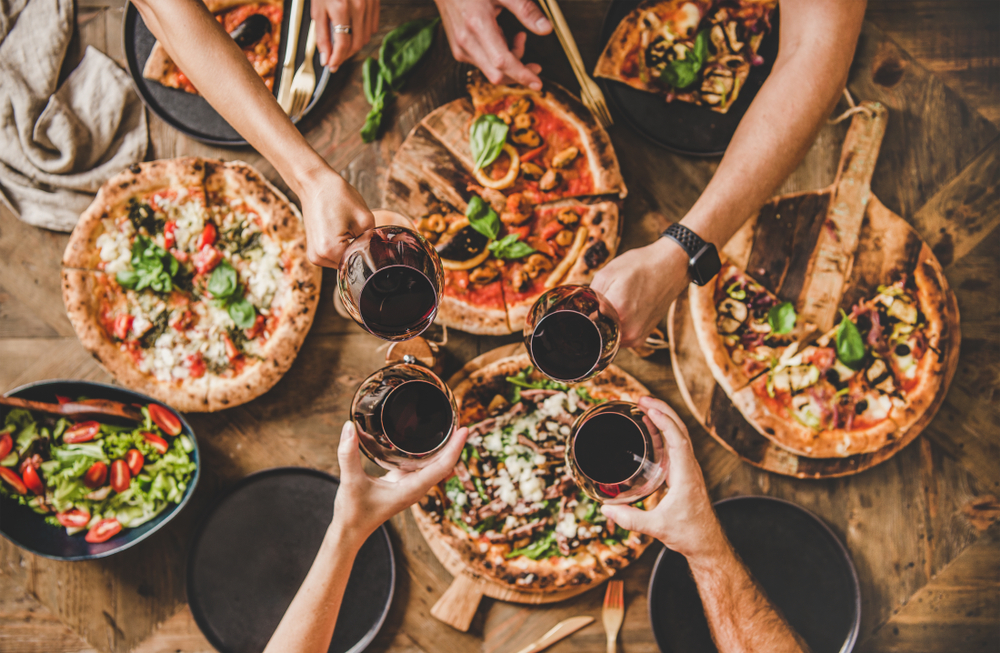 Broadway
The thoroughfare of Broadway offers things to do in Nashville that will create lifetime memories! Bars, pubs, and eateries await you no matter the time of day. While Broadway is known for the hustle and bustle of nightlife, you can have an enjoyable stroll through the streets for some shopping!
Music enthusiasts can bask in the history of Tennesee throughout Broadway. Pick up your favorite record at the Ernest Tubb Record Shop or stop at the Johnny Cash Museum. Live music can be heard along the streets. There is no short supply of things to do in Tennessee when you visit Broadway!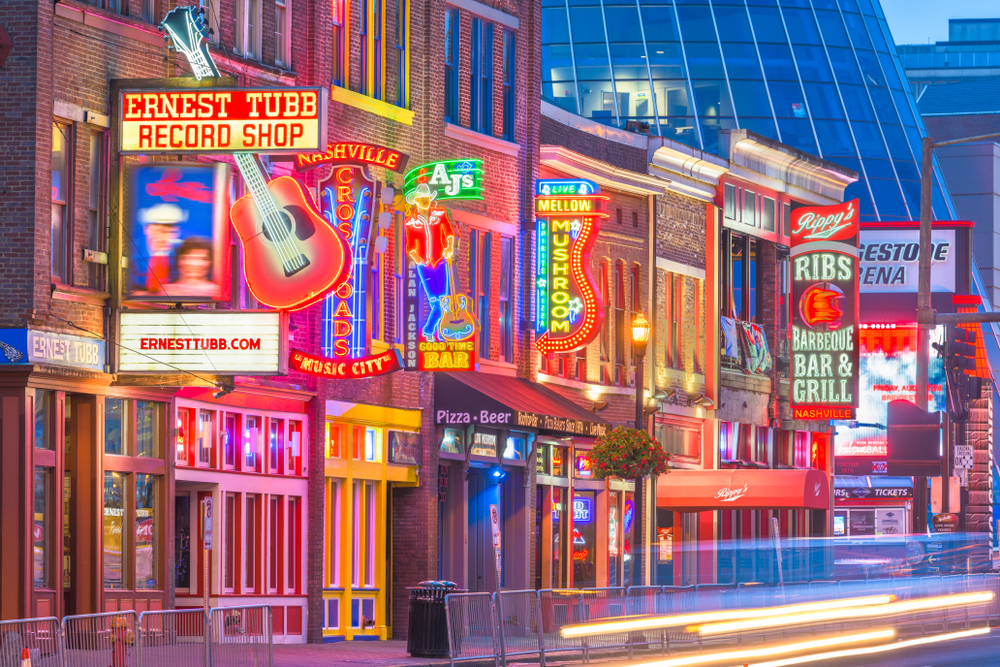 Great Smoky Mountains National Park
The call of the wild is beckoning you to visit the Great Smoky Mountains National Park! Over 800 square miles hold compelling and diverse plants and animals. Gatlinburg, Tennessee is the home of many wonders held in the Southern Appalachian Mountains.
As one of the best things to do in Tennessee, the Great Smoky Mountains National Park has marvelous sights to see. The forests hold enchantment for all who step foot on any of the hikes available. There is elk watching, birding, and in the spring the wildflowers provide a sweet escape. Every overlook and bluff allows you to explore a whole new world right there in Tennessee.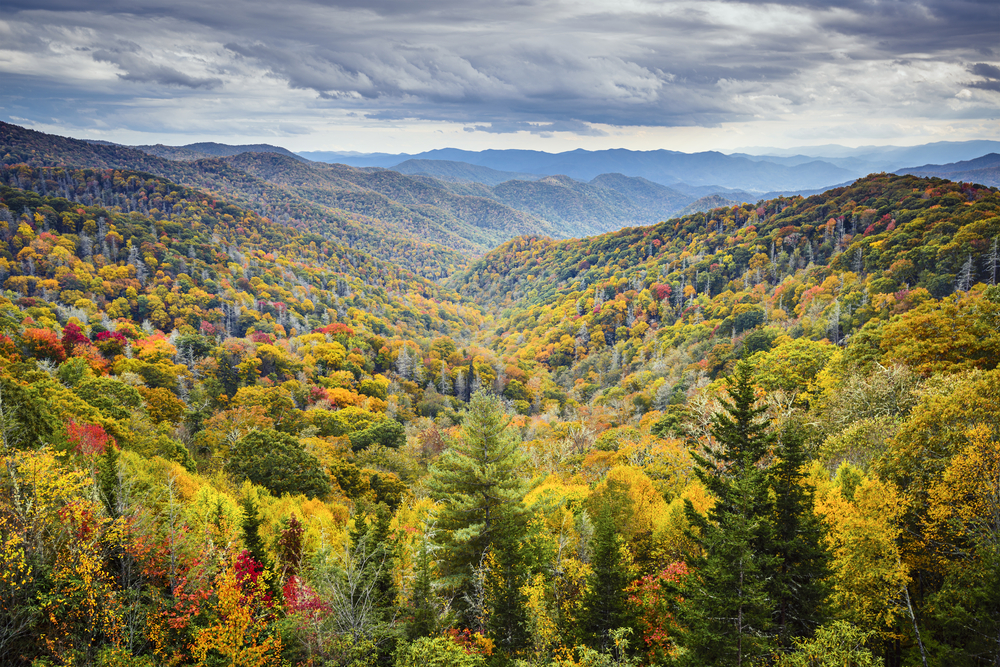 Rusty's TV & Movie Car Museum
For a unique taste of history, Rusty's TV & Movie Car Museum is the perfect place! Of all the charming things to do in Jackson, Tennessee, this museum has a little something for everyone. Get up close and personal with some of the most iconic cars in film history!
Adults and children alike will find cars that inspire! Some will even have props and figures of iconic scenes. You will be glad you stopped and experienced this one-of-a-kind museum! So if you are looking for family-friendly things to do in Tennesee you can Rusty's TV & Movie Car Museum to the list!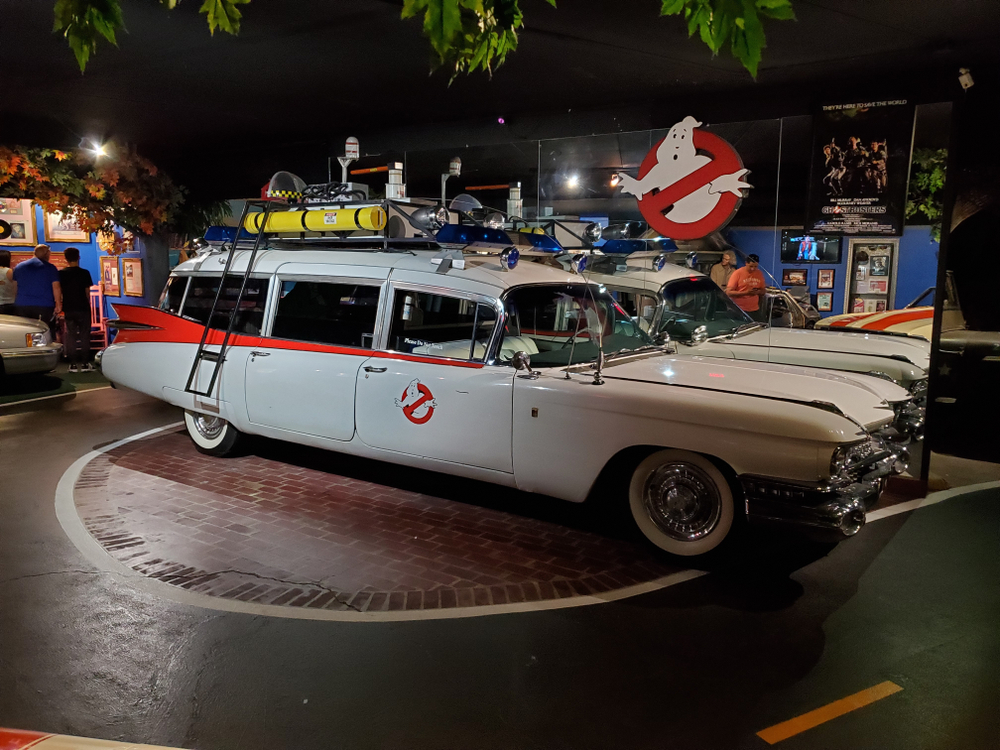 Big South Fork National River and Recreation Area
Everywhere you turn at Big South Fork National River and Recreation Area is breathtaking! This inspiring location can be found in Oneida, Tennessee. It contains 125,000 acres of the Cumberland Plateau. There are many things to do in Tennessee and at Big South Fork National River and Recreation Area you can find more than gorgeous forests.
Along with bike riding, hiking, and horseback riding, there are events that you won't want to miss! You can be led by rangers who share knowledge of the area or join the annual "Haunting in the Hills" Storytelling Festival. Along with bike riding, hiking, and horseback riding, there are events that you won't want to miss at Big South Fork!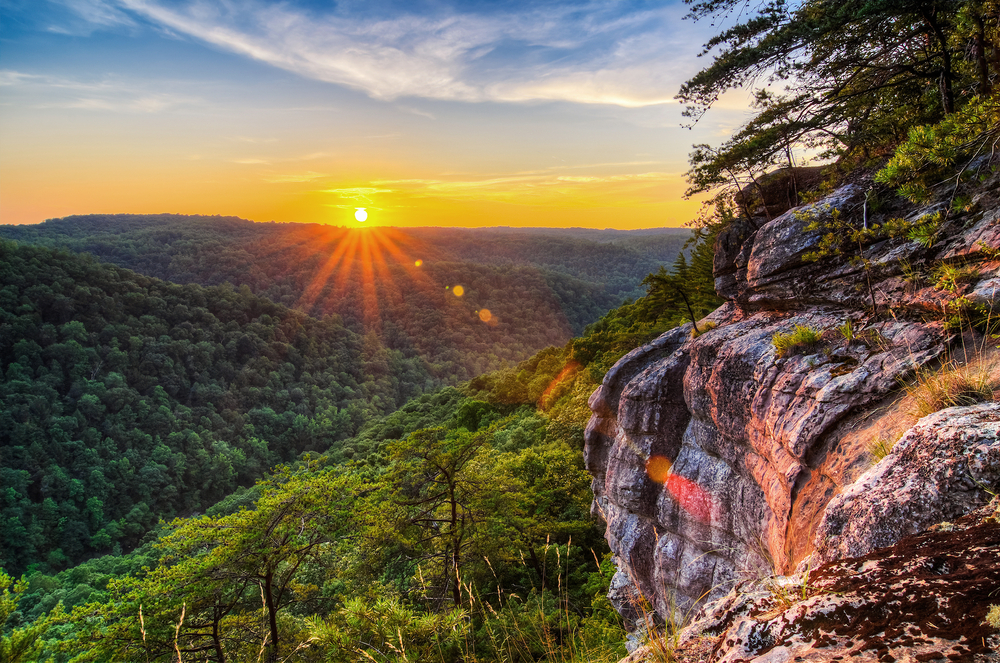 Natchez Trace Parkway
Walk or ride through history on the Natchez Trace Parkway! Whether you are being led by rangers through the 10,000 years of history or going on a hike along the same path that explorers once trod, you will get to encounter the Parkways charm.
Travelers can drive through the 444-mile road or camp on these historic grounds. There are trails that lead to waterfalls and even fishing areas for more relaxing moments in nature.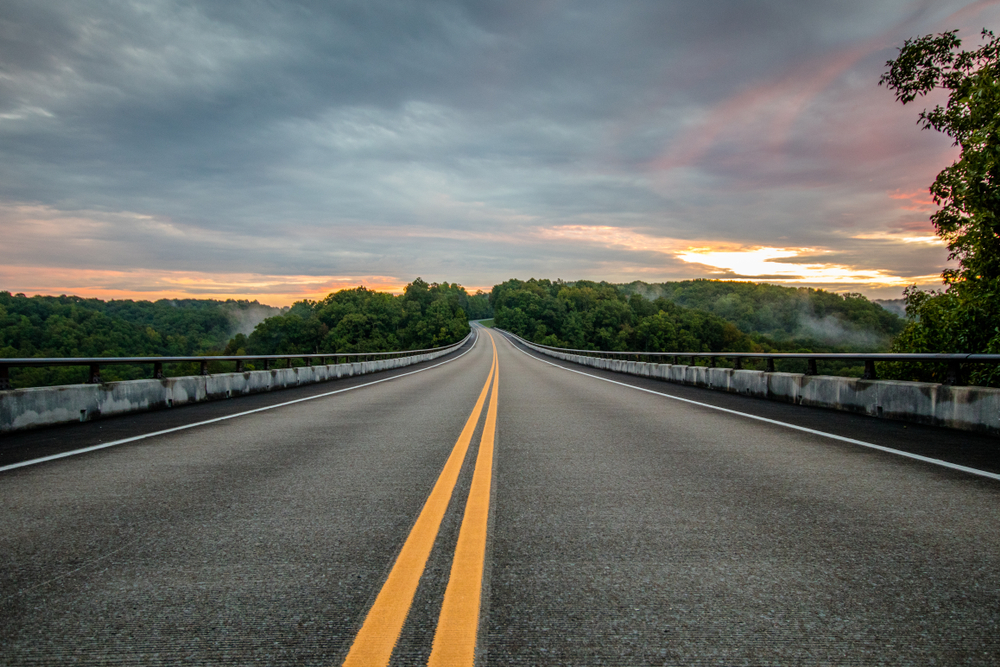 Big City Lights Road Trip
If you are looking to check several items off your bucket list at once you should go on the Big City Lights Road Trip! With so many things to do in Tennessee, you may feel like you can't get to it all in one day and it is true! Make it a road trip and see some of these fabulous locations.
You will start your journey at Elvis Presley's home, Graceland, one of the most famous things to do in Memphis, Tennessee! Head to National Civil Rights Museum after walking down Beale Street, Home of the Blues. From there you will keep heading east towards Nashville.
The Country Music Capital of Nashville holds the Grand Ole' Opry where you can catch a show! Make sure to visit Centennial Park and the Country Music Hall of Fame. The music lovers in your group are sure to enjoy the music scene that runs rampant through Tennessee. You will end your quest in Knoxville where you can head to the World's Fair Park, Sunsphere, and the Women's Basketball Hall of Fame. With so much to do, this road trip is sure to create memories that will last a lifetime.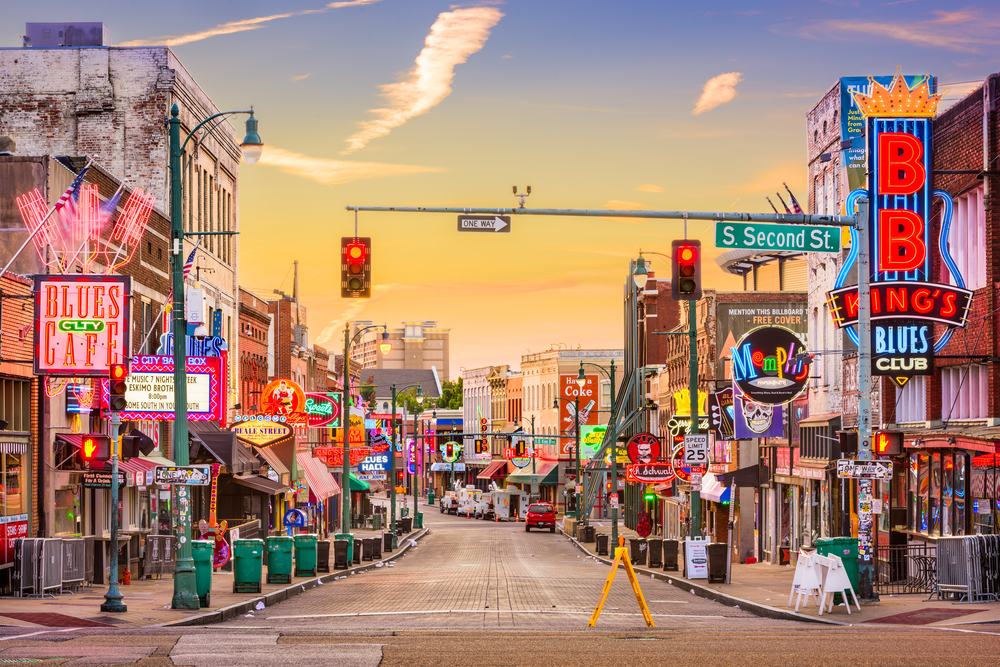 Tellico Plains
Breath in the autumn air brought to you by the Tellico Plains. For fall foliage, the vintage town of Tellico Plains is a quaint place to visit. The autumn-kissed town holds the Cherokee National Forest where the picturesque scenery is almost too beautiful to be real!
The town offers local artisan sellers, bakeries, and shops that will make the stay a real treat. Enjoy the pleasant town of Tellico Plains in the fall as one of the many things to do in Tennessee!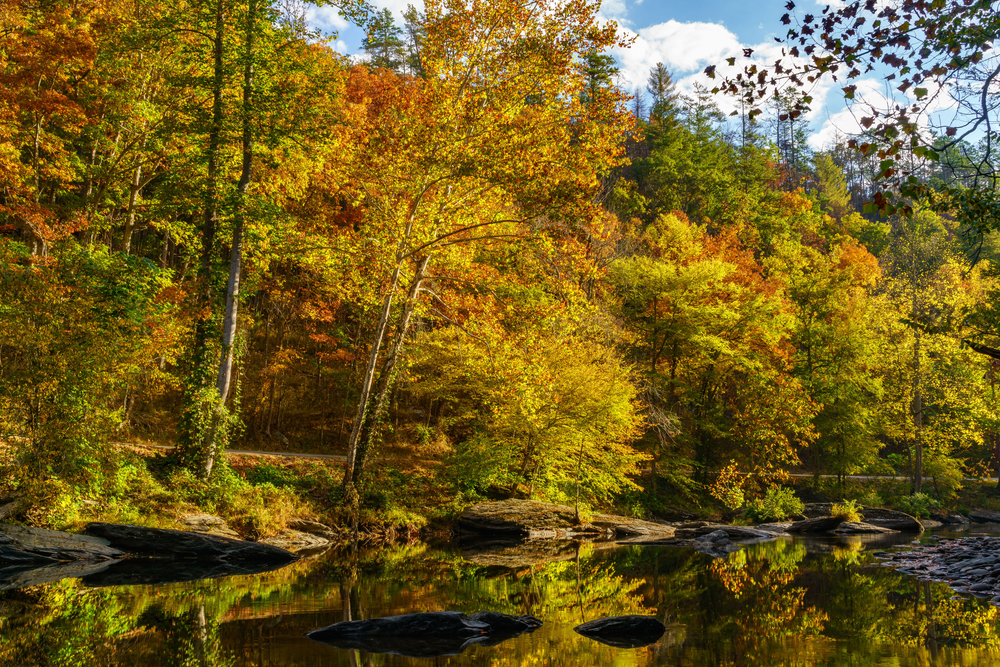 Cummins Falls
Listen to the music of rushing waters at Cummins Falls! Take your exploration just south of Jackson County, Tennessee. This beauty is on the Blackburn Fork River and is the eighth largest waterfall in Tennessee at whopping 75 feet.
The pool of water Cummins Falls pours into is a popular swimming hole for locals and visitors alike. The Cummins Falls Trail is a 3-mile round trip hike that is of moderate difficulty. It is well worth the rouged terrain as one of the best things to do in Tennessee!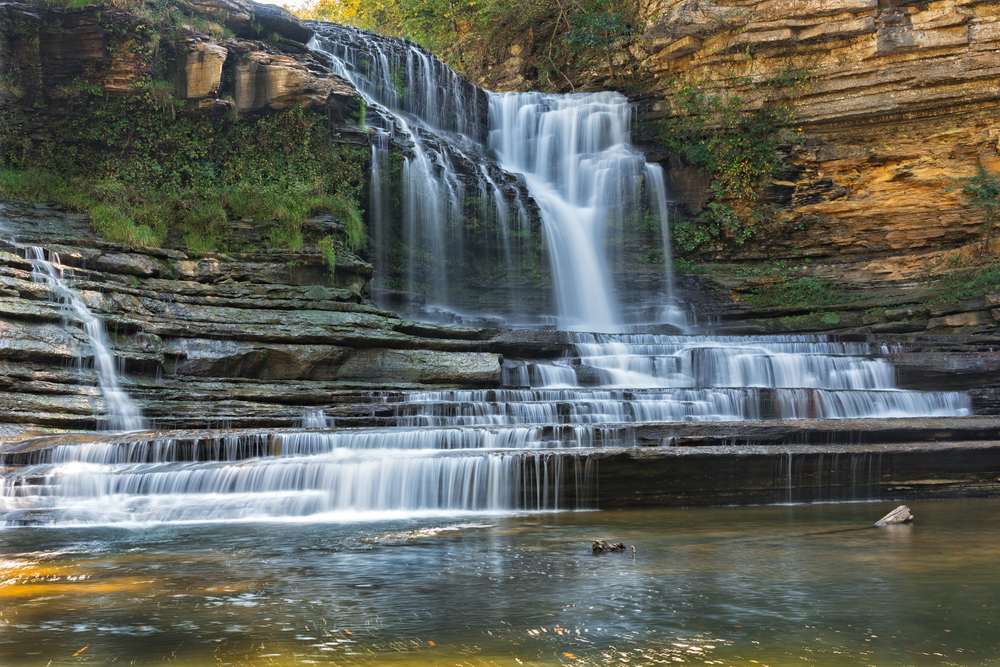 Customs House Museum and Cultural Center
Travel back in time when you visit the Customs House Museum and Cultural Center! Clarksville, Tennessee preserves relics that turn into moments in time. The building itself is a relic as it dates back to 1898 and was used as a Federal Post Office prior to being a home of history.
There are exhibits for art, history, and even a children's exhibit. The interactive displays provide you with new information of curiosities from long ago. Enjoy one of the most immeasurable places for things to do in Tennessee!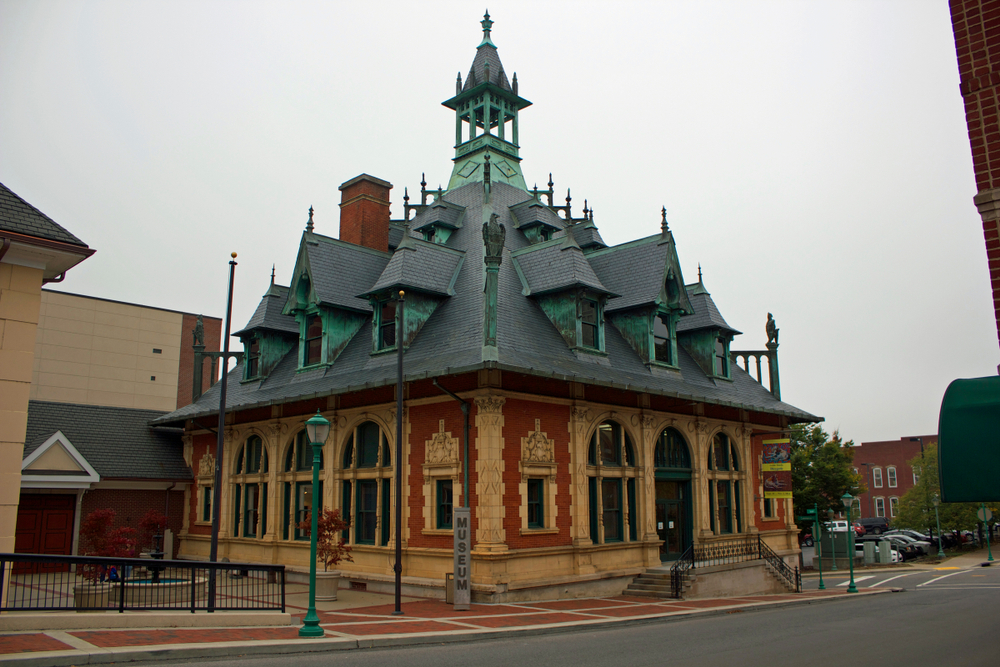 Cataloochee Valley
Decadent fall foliage awaits you at Cataloochee Valley! The valley is found in the Great Smoky Mountain National Park inn Waynesville, Tennessee. Among the usual hiking and camping you are able to just drive through the remarkable autumn environment of Cataloochee Valley.
It holds several preserved buildings that date back to the 1800s and 1900s. Some you can drive right by and others you can take a trail to find. One of the coolest things to do in Tennessee is watching wildlife! Cataloochee Valley is home to elk that can be spotted early in the morning and truly look majestic among the autumn foliage!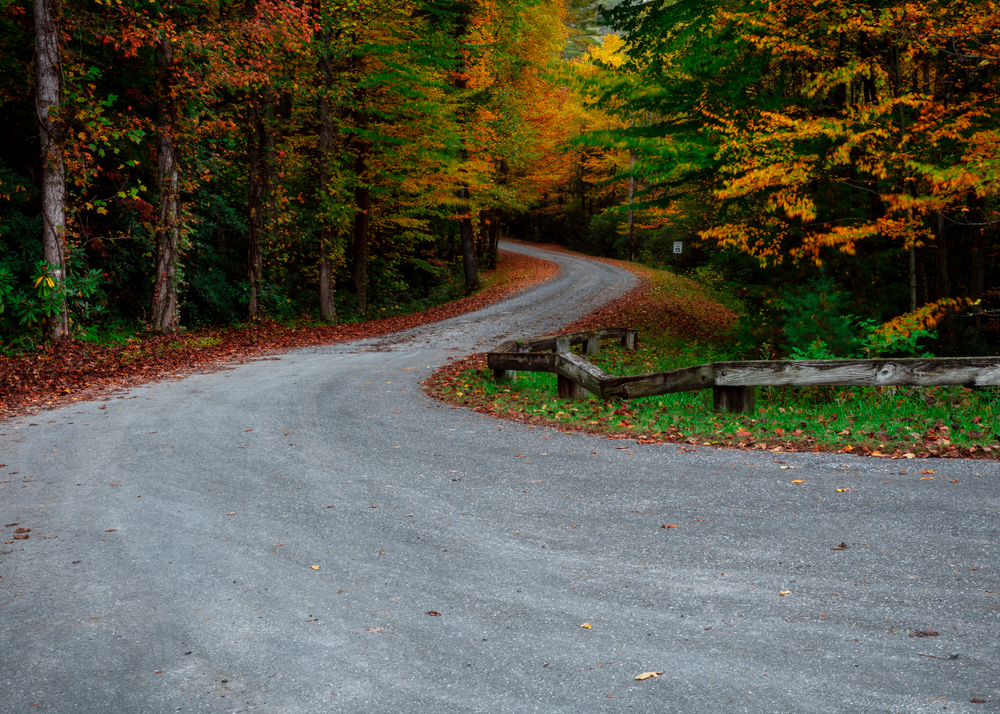 The Parthenon
The arts are alive at The Parthenon! The full-scale replica of The Parthenon found in Greece. You may not have to cross seas to get to this architectural wonder. It is also home to the replica Athena statue that is absolutely stunning!
These were originally made for Tennessee's 1897 Centennial Exposition. Now, this novelty building in Nashville is an art museum, Both permanent and temporary exhibits offer many things to do in Tennessee! Even if you are just strolling through Centennial Park, you can gaze upon one of the iconic Parthenon.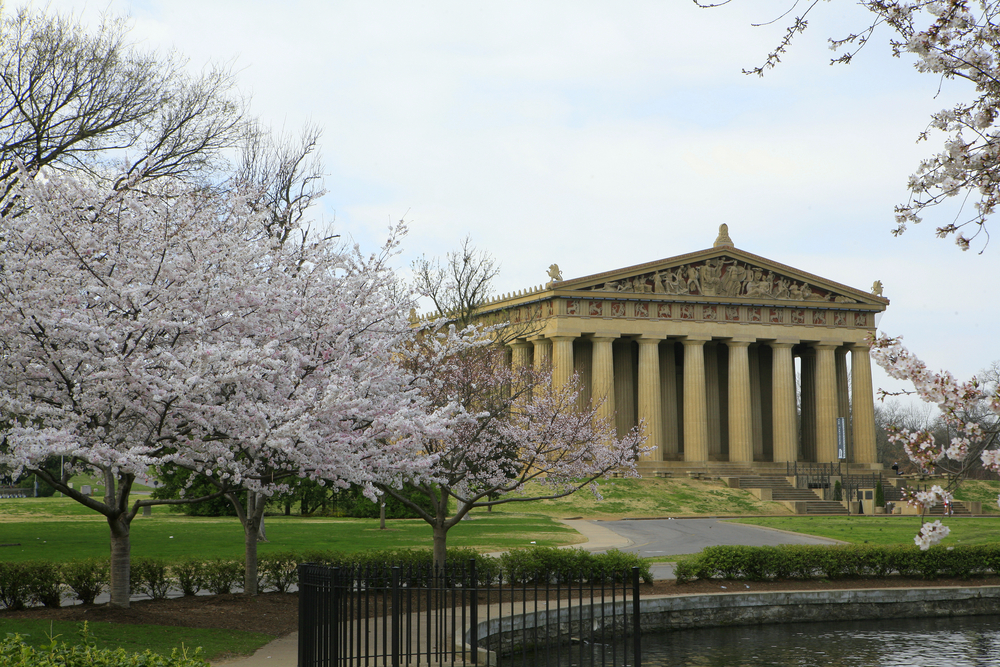 Fall Creek Falls State Park
The spellbinding scenery at Fall Creek Falls State Park creates the perfect place to adventure! Roughly 11 miles east of Spencer, Tennessee, Fall Creek State Park has over 29,000 acres of alluring land. You can find gorges, streams, and some of the prettiest waterfalls in Tennessee! Fall Creek Falls towers 256 feet!
There are camping areas available for spending a weekend getting closer to nature! If the ruggedness of camping isn't your thing, you may enjoy some of the lodging offered. If you are looking for more challenging (but fun!) things to do in Tennessee, you should certainly check out Canopy Challenge Course! Rope swings, balance beams, 75 wobbly bridges, and more will be an exhilarating experience!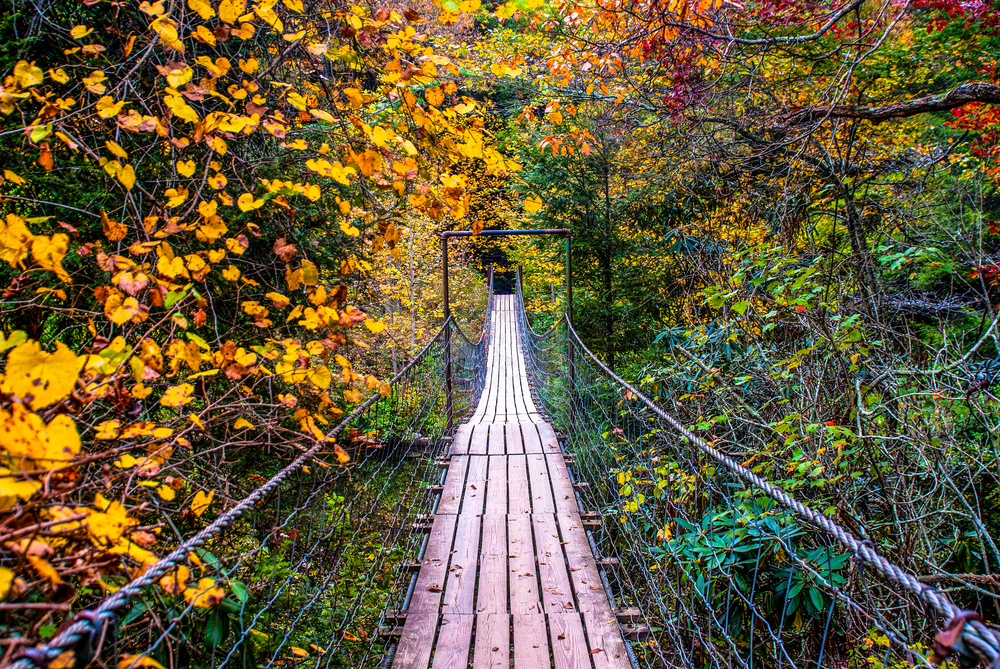 Clingmans Dome
Perched high above the ground is Clingmans Dome! Here you will be at the highest spot in the Great Smoky Mountains National Park. The 360 view is a just reward for hiking the steep 1.2 round-trip path in Sevier County, Tennessee. Depending on the day you may walk right through the low clouds. Once you reach Clingmans Dome you would stand before a sea of cloud laying over the valleys between mountains and hills.
On a clear day, the endless forested mountains are exquisite. This is one of the most popular things to do in Tennessee so you will want to go early if you are trying to catch a dazzling sunset! Make sure to pack a jacket as it can be much colder due to elevation even in the summer!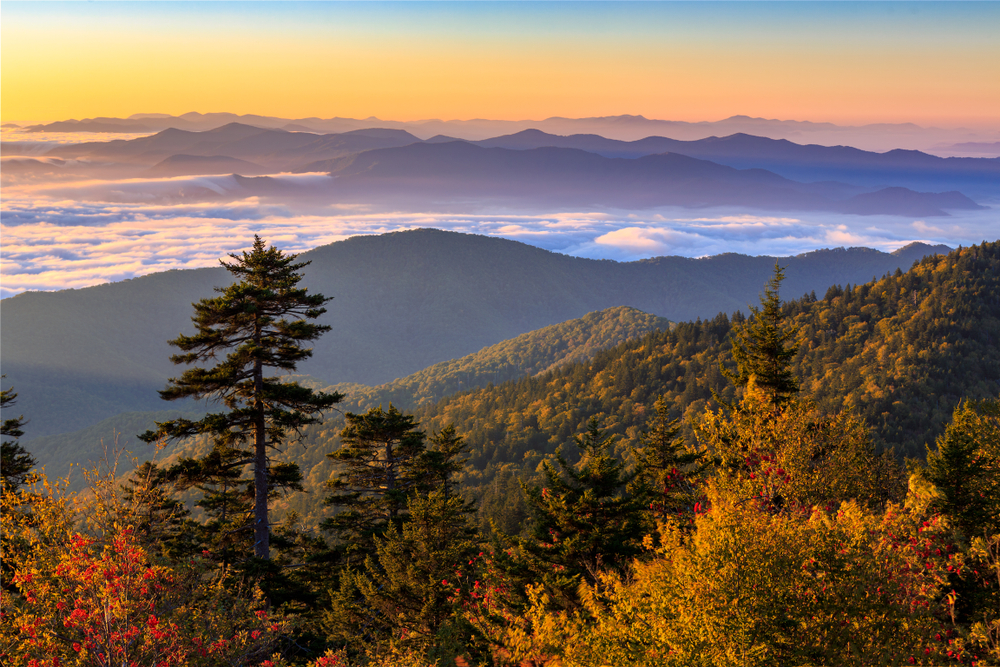 Haunted Tennessee Road Trip
Whether you are in it for the history or spooks, the Haunted Tennessee Road Trip is sure to be a hit! Your haunting begins in Adams, Tennessee at the Bell Witch Cave. Take a tour through the 490 foot long cavern. The stories of the maleficent Bell Witch date back to 1817! You will have a new campfire story before you make it out of the cave!
The next stop is The Battle of Stones River in Rutherford County, Tennessee. Paranormal investigators and history buffs will find the battlefield interesting and eerie! Do soldiers still roam the 570-acre park? There's only one way to find out!
If you haven't been spooked enough to crawl under the covers, you may now head to the last location on your ghostly road trip! Of all the supernatural things to do in Tennessee, Ruby Falls will send a chill up your spine while also keeping your jaw on the floor at its fascinating structure! This beautifully ominous waterfall is located in Chatanooga, Tennesse. Paranormal investigators stayed the night in the cave holding Ruby Falls and confirmed that there was paranormal activity of various kinds captured. Bring a camera and perhaps you too will catch an apparition!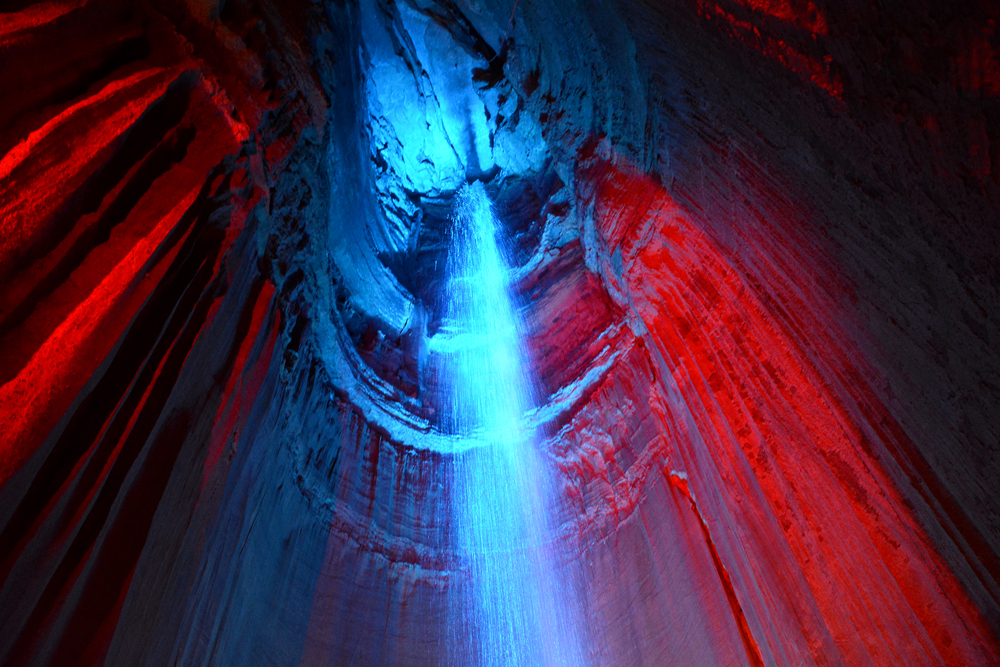 South Cumberland State Park
At over 30,000 acres in nine separate regions, South Cumberland State Park brags to be the best hiking and campsite in the area! Having only been founded in 1978, this glorious park sprawls over 4 Tennessee counties, including Grundy, Marion, Sequatchie, and Franklin.
Aside from hiking and camping, visitors can also enjoy a variety of fun activities such as caving, rock climbing, swimming, picnicking, and fishing. The cliff lines are impressive, wildflowers are mystical, and the ambiance of South Cumberland State Park is irresistible!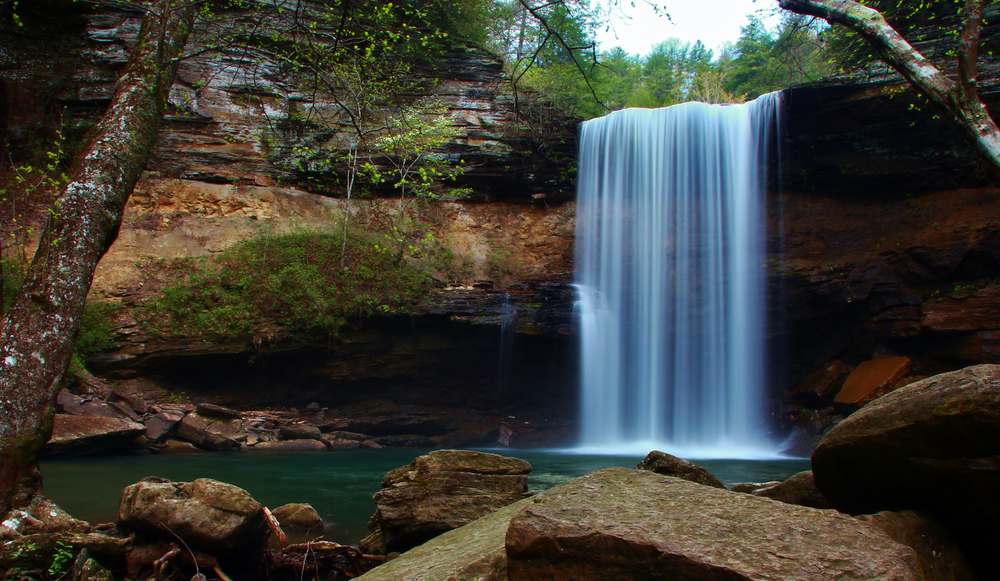 Prentice Cooper State Forest
Just 10 miles west of Chattanooga, the Marion County state forest of Prentice Cooper State Forest is one for the scrapbook! Prentice Cooper State Forest is planted by the grand Tennessee River Gorge and the views are astonishing.
Additionally, the Cumberland Trail State Park is included in the 35 miles of hiking trails and 2 designated camping areas. Hunting is also a tradition amongst seasonal guests. The Prentice Cooper State Forest has options for everyone, whether it be rock climbing, biking, horseback riding, and bird watching!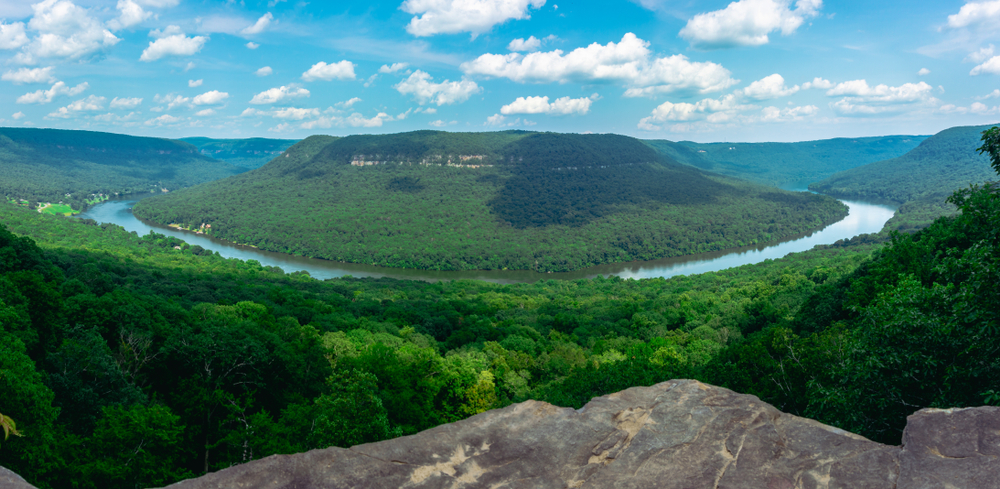 Tennessee is chock-full of entertaining, relaxing, and intriguing things to do! If you have added to your bucket list then the next step is planning the trip there! Checking off your list is just as satisfying as visiting any of these Tennessee gems!