Looking to visit some of the best haunted houses in North Carolina? Look no further! We have got you covered. Of course you can spend your time in North Carolina exploring hiking trails and waterfalls and cute mountain towns, but what if you want to visit a spooky attraction to change things up?
Whether you believe in ghosts or the supernatural is up for you to decide! But between fright nights in NC and actual, historic haunted places, there are tons of stops you may want to take during a haunting exploration. So, get your bags packed! And go visit the best North Carolina haunted houses around!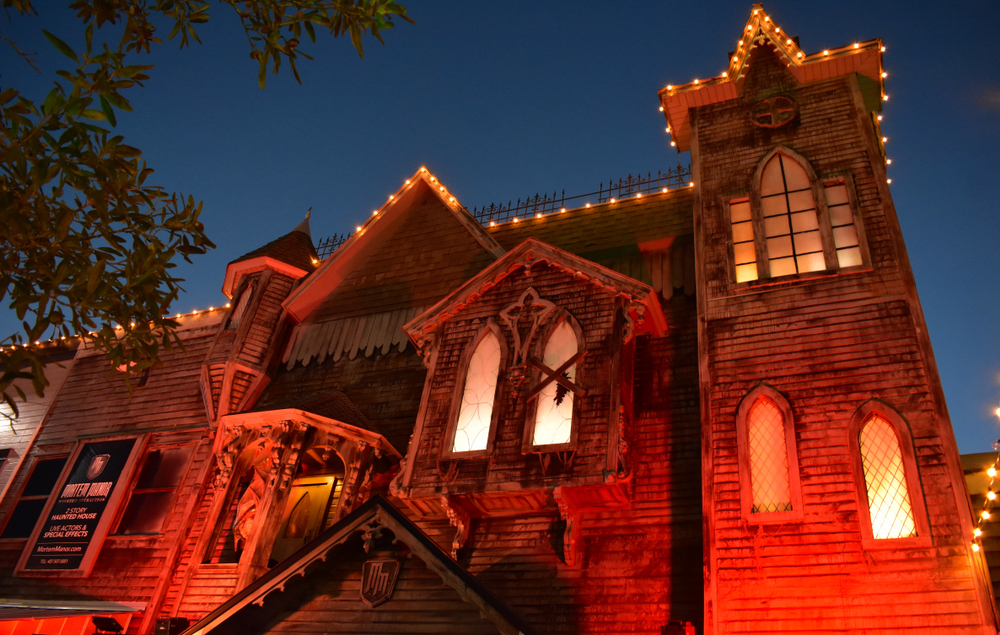 What is the most Extreme Haunted House in North Carolina?
Farms don't always seem scary… but look no further than NC's Haunted Farm! This one of the East coast's scariest attractions and has been voted the best haunted house in NC for years! Located on rural farmland near Hendersonville, the Haunted Farm sits on a blood-soaked stretch of land. Locals claim a historic feud between the Lively and Take families has caused this history of curses.
This location has been around for over 13 seasons and is full of thrills and scares! Please make sure you enter at your own risk: actors are there to frighten and startle. There are no refunds, so read warnings and disclaimers! And keep an eye out for the new addition on site: the Haunted Factory! Of all haunted farms in North Carolina, check this one out!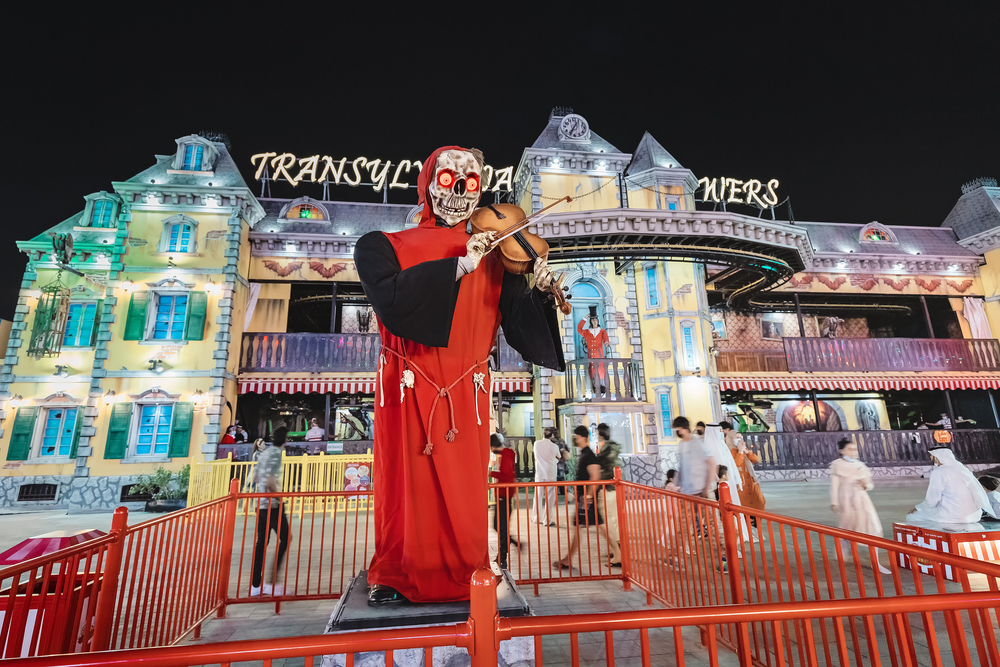 Are there Haunted Farms in North Carolina?
Are there haunted farms in North Carolina?! Yes! I mean, just read the heading above about the Haunted Farm. These are some of the best haunted places in North Carolina, honestly. There is something about being on stretched out land in the dark that is scary!
In addition to the Haunted Farm, there is also the Granville Haunt Farm, the Clayton Fear Farm, the Reapers Realm Haunted Farm, and the Haunted Forest at Panic Point (which may be considered haunted woods in North Carolina, but alas).
These options are endless. They also vary in terms of scar factor, so do you research ahead of time based off of your wants and needs! Or try them all and enjoy the best haunted houses in North Carolina that are located– most of them time– in the middle of no where! Talk about scary!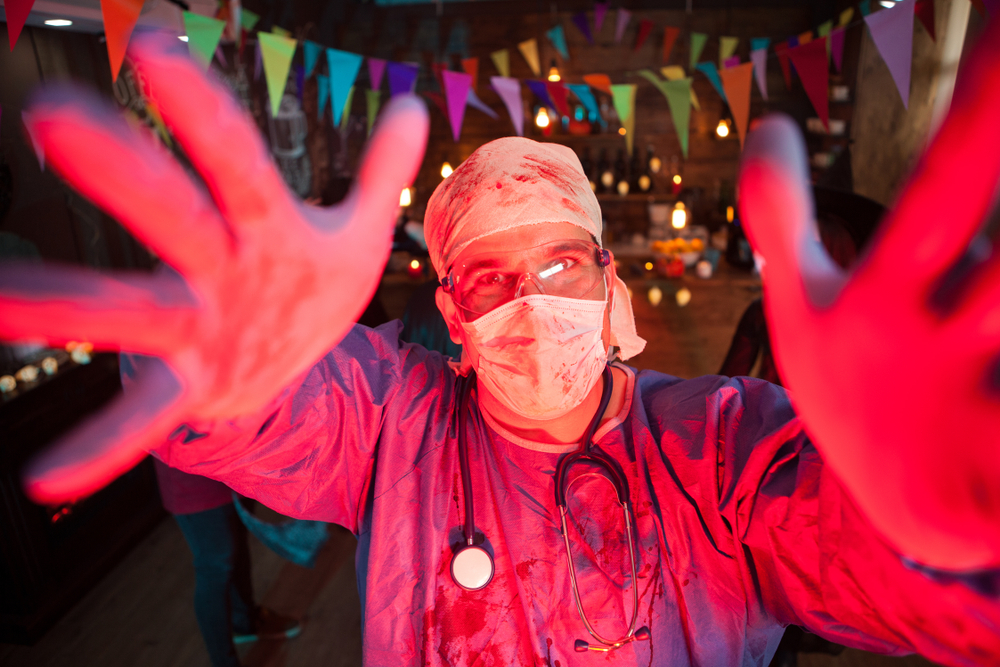 Best Haunted Houses in North Carolina
1. The Haunted Farm
We know we've already spent some time talking about the Haunted Farm, but we wanted to make it clear that this is one of the best haunted houses in North Carolina, so you must visit it.
For over 13 seasons this haunt has grown. Now, as mentioned, it doesn't have an age restriction, but it is SUPER scary, so don't bring your kids. There are many attractions here: the farm, the meat house, the demon hay shed, the slaughterhouse and more. And don't forget 2023 is bringing the new factory too!
Keep an eye out for that feud between the Lively and Tate families. For over 100 years, these families have caused some serious haunts. The land is as deadly as the feud. Just watch out for certain spots, like the Clear Creek. You're bound to see a ghost there.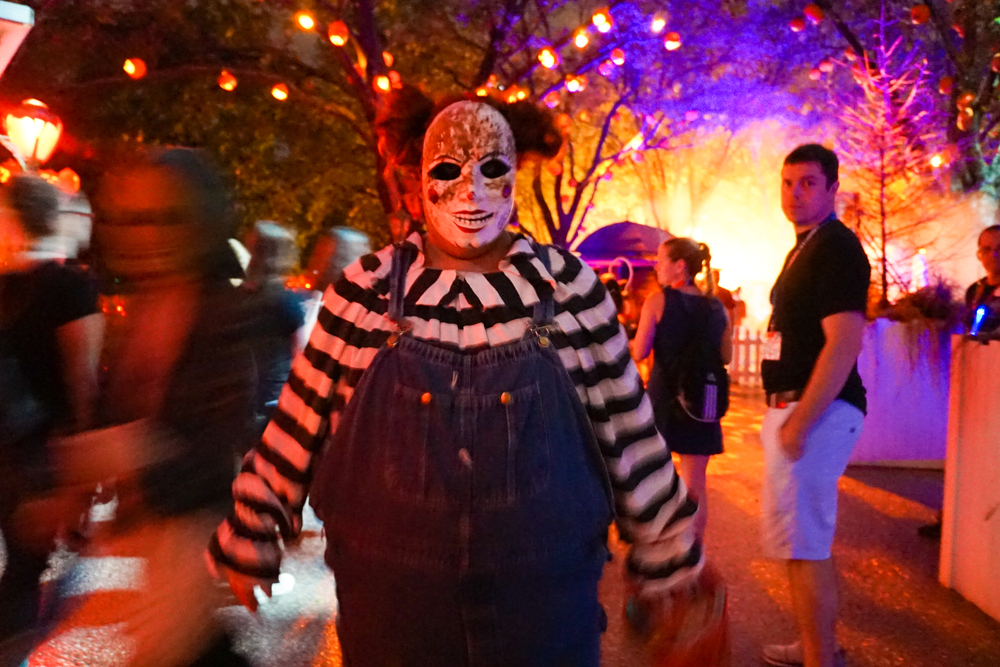 2. The Haunted Trail
Asheville haunted houses aren't hard to come by, but when you want the best haunted attractions in North Carolina, you have got to the Haunted Trail. We want to make sure we put this on the list because it is one of the few family friendly haunts.
Sometimes you need options for the kids too! For over 11 seasons, this haunt comes to life each season. Boils and ghouls from the local Asheville Plays come out to put this event on. There is a typical haunted trail, and then a glow trail too!
Illuminate your trail with laser lights and twinkle lights. And don't forget that there are sensory friendly nights available too. Food, beverages and games are also available. This is the place for all– from 4 years old to adults, it is a less scary haunt. But that doesn't mean it isn't fun!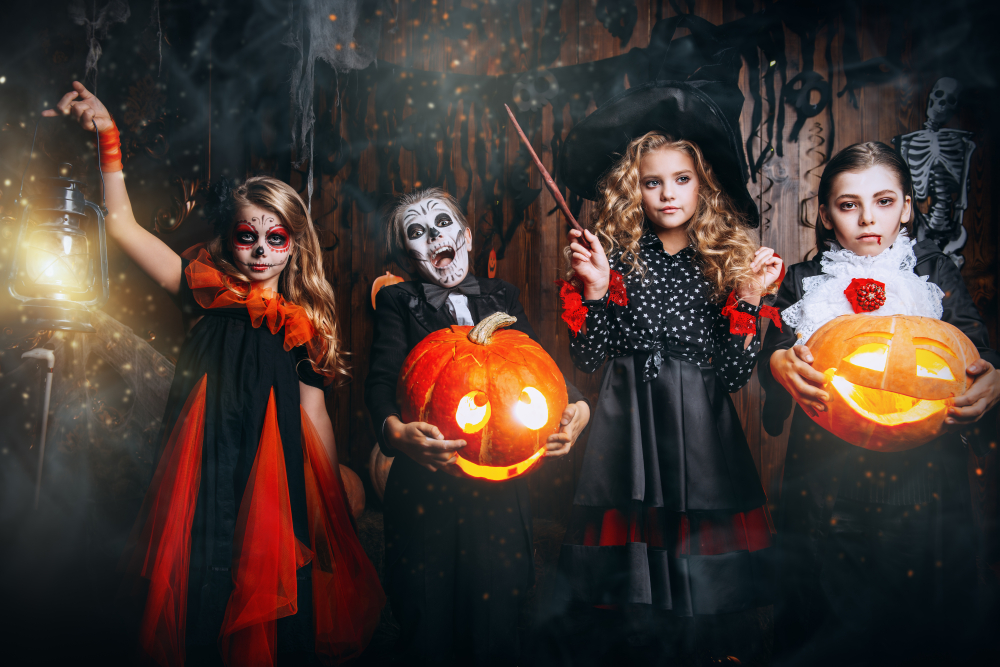 3. Lake Hickory Haunts
Scary haunted houses in NC are plentiful, but what about scary attractions on the water?! That's right! Of all Hickory haunted houses, check out Lake Hickory Haunts. Be prepared to be scared.
Visit attractions like the Big Top Circus. This is back from pervious seasons and is now three times bigger! Visit the Massive Midway Expansion! Or take a walk through Ghost Town. And don't forget to keep an eye out for characters: Dr. Death, Boss, Lilith, and the Boogeyman will be returning.
This haunt also separates its tickets based on most crowded and easy crowded nights. So check their calendars! And book ahead. The backdrop of the lake here is stunning. And the monsters take care with their haunts. Not all ages may enjoy this.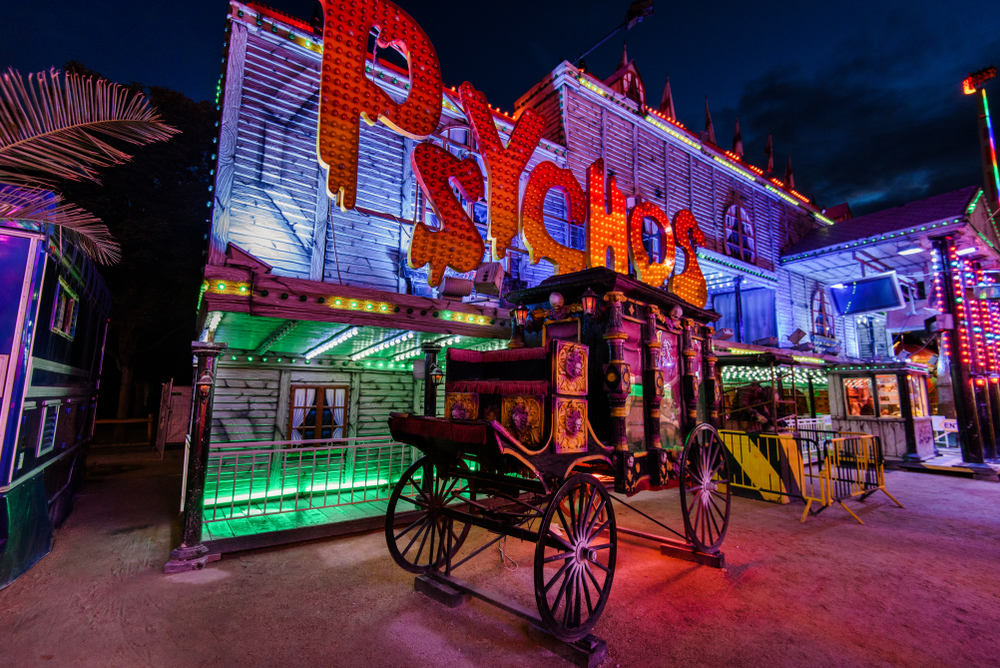 4. The Haunted Pyramids
Of all the best haunted houses in NC, the haunted houses in Charlotte or near Charlotte take the cake. One of those locations is the Haunted Pyramids. Technically, it is located on Lawndale, off of Toney Rd. But it is close to Charlotte to count!
The Haunted Pyramids are known for their special effects. With 6 indoor attractions– featuring things like the Carnival of Terror and Dr. Venom's Snake Pit– you'll never be bored here! The ever changing Haunted Pyramid itself is a must see.
Created by Special Effects Master Ray Bivins (seriously, he worked on Children of the corn), you'll love the work here. With food, cars, celebrity guests, and live musics, this is the place to visit. Even if the pyramids aren't one of the real haunted houses in North Carolina, you'll leave spooked.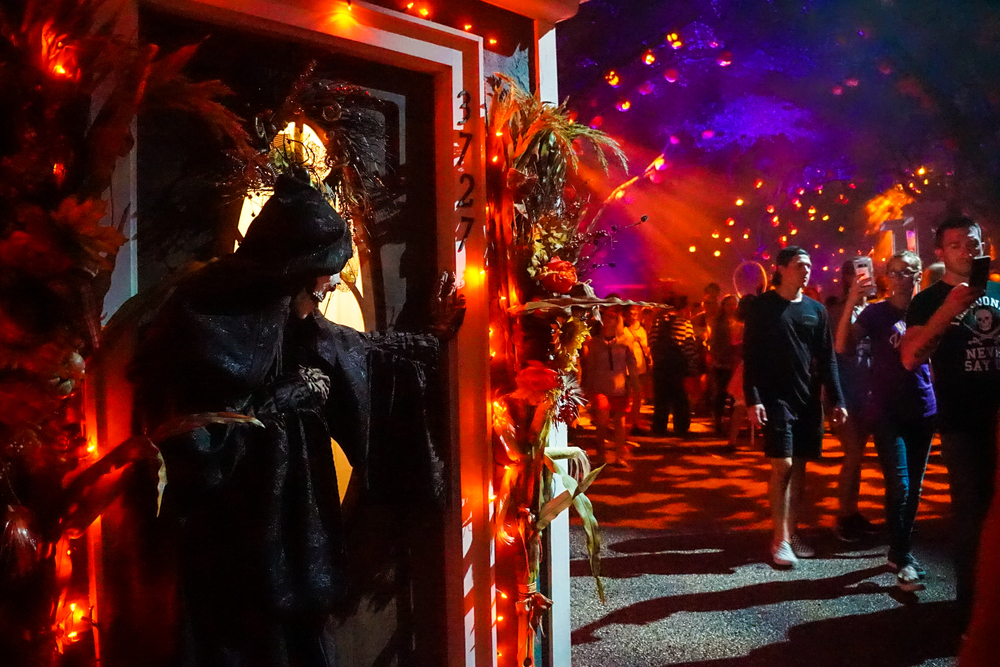 5. Hillside Horror
Nestled deep in the darkness of the foothills, there's no escaping. Hillside Horror is a unique setting that cannot be matched. You must experiencing it. Here you can enjoy a sinister corn maze, haunted houses , and spooky hayrides.
These attractions will haunt you dreams. Guests rave about the scare actors here. tThey create an intense haunted attraction. They hide in pitch black areas, on uneven terrain, and in tight spaces. So be warned.
Know that the hayride is over 20 minutes in length, and that the corn maze in the haunted woods will have the scare actors in your face. It is one of those haunted trails in North Carolina that is designed to terrorize you. And don't forget the axe tossing. Or the pitchfork toss! Maybe even visit the Last Ride and find out what happens when you're buried alive.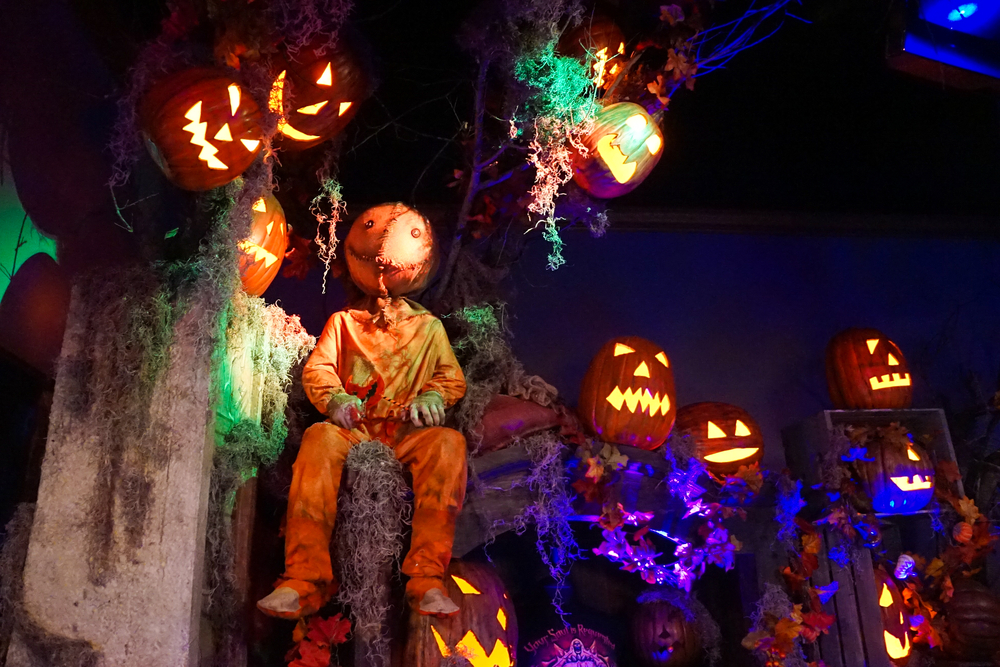 6. The Original Hollywood Horror Show
The Original Hollywood Horror Show is a one of a kind experience. Created by Hollywood producers, this haunter attraction is the best of the best. Located in Snow Camp, you 'll get to see award-winning effects and sets.
Gusts can see designs from American Horror Story, or even Pirates of the Caribbean. Better yet? This even presents at annual events, so its travels are something you can see year round.
However, instead of seeing them at the Bad Ass Hearse show, go for opening weekend. Witness the creations that MADE Hollywood horror real! Purchase tickets online or at the gate. You won't want to miss this entrance fo horror.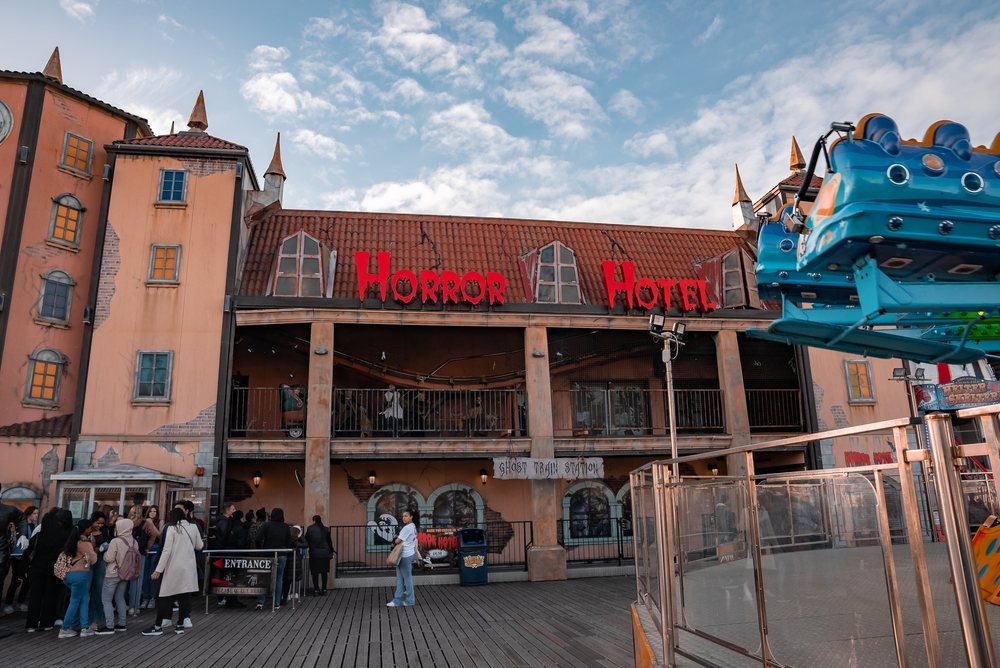 7. Pinheads's Graveyard
Pinhead's Graveyard is one of the best haunted attractions in Asheville. Guests who are classic horror fans will love this. I mean, can you imagine being scared by Pennywise, Kreuger, or Myers?
Graveyard is presented inside an old building. This location is rumored to actually be haunted!! The interior features elaborate sets, animatronics, orbs (take photos!) and famous icons.
It runs from September through November. Do note that this house only accepts cash only! So stop at an ATM on your way in. And maybe get some extra cash to bribe those horror icons at the end!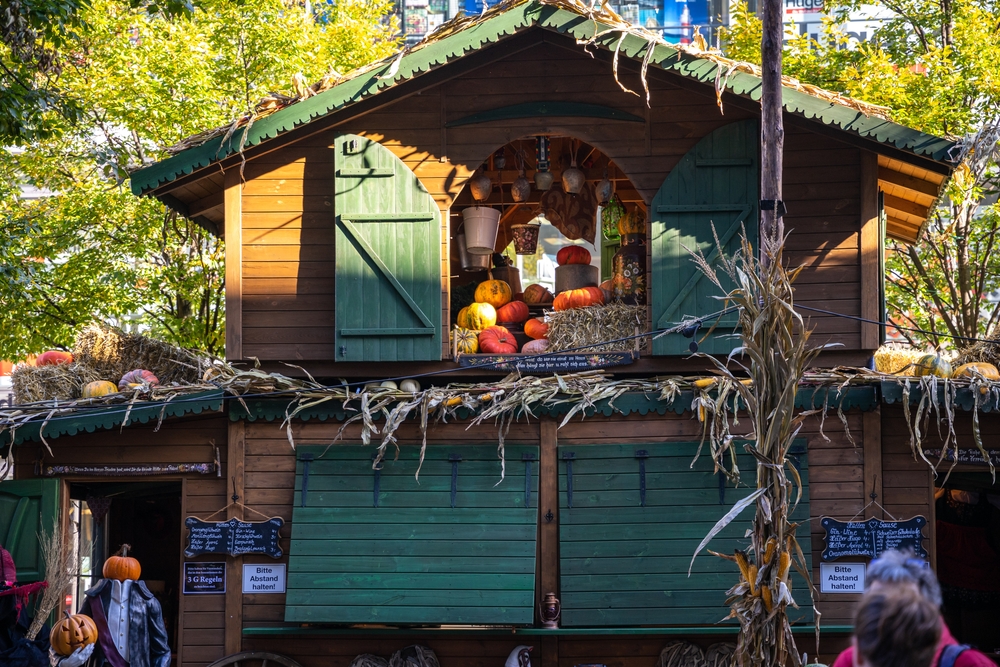 8. Battleship North Carolina
Of course it is fun talking about all these fight nights. But what about real hauntings? Take a stop by the Battleship North Carolina. This USS Battleship is a declared WWII ship. It is currently docked across the river from Wilmington NC.
During the day, this is a floating museum. The vessel was involved in major strikes during WWII. Unfortunately, this ship has seen its share of tragedies. Thus causing inexplicable figures and out-of-place shadows to be seen.
Ghost Hunts USA offers overnight tours here. So book ahead! However, you can also do self-guided tours. This way there are no scare actors. There is no fake frights. Channel the inner scares with something real!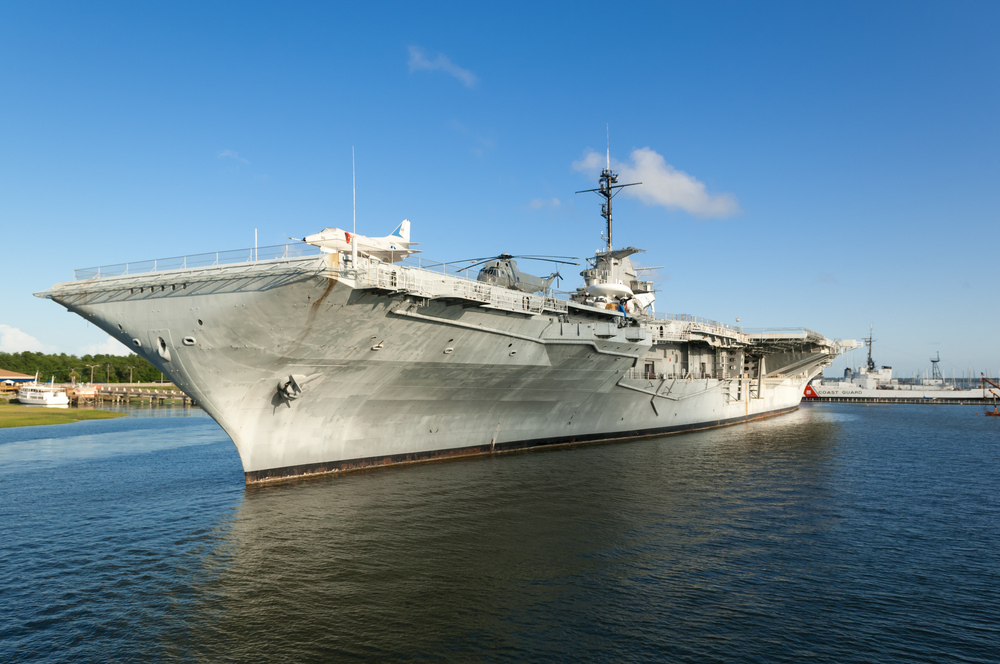 And there you have it, folks! 8 of the best haunted houses in North Carolina. From exploring trails, corn mazes, woods, haunted buildings, and even a real haunted ship, there are tons of things to do during the spooky season in North Carolina. Book early and effectively, and make sure you're in for a scare!