Have you been planning all of the festive ways to celebrate Christmas in Charleston, South Carolina? Perfect! We've got a list of the most festive ways to celebrate Christmas in Charleston so that you don't have to stress about planning it all out before your trip!
Maybe your weekend in Charleston just happens to fall during the Christmas season and you've been looking for the best ways to spend the holiday!
Or maybe you've been meaning to plan the best time to visit all of the best restaurants in Charleston and Christmas seemed like the perfect time!
Either way, you won't want to miss all that Charleston, SC has to offer during the Christmas season from light shows to "The Nutcracker," you'll want to be a part of it all!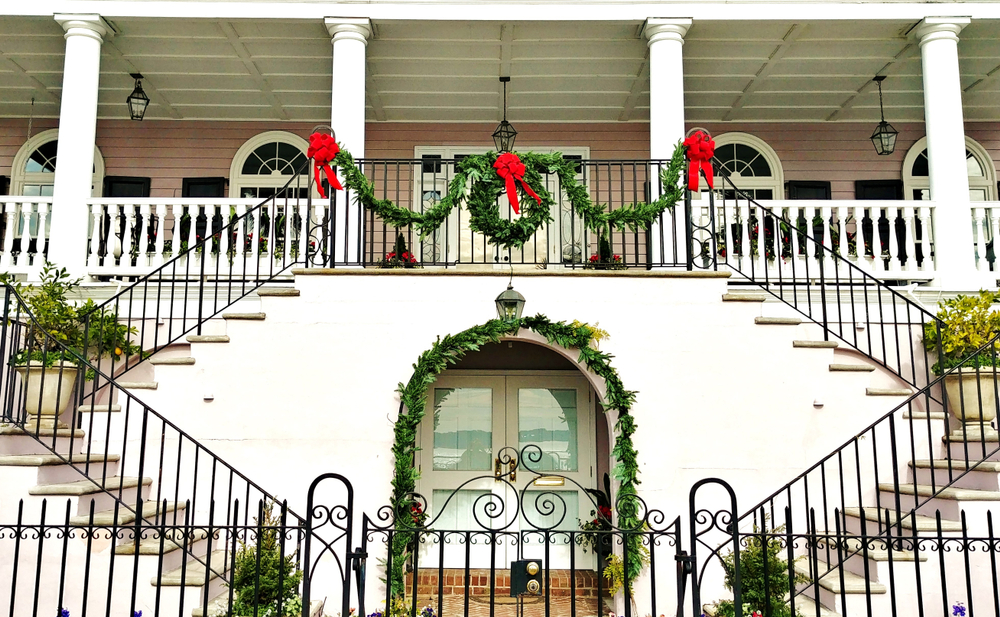 Is Christmas A Good Time To Visit Charleston?
If you've been wondering if you should visit Charleston during Christmas, the answer is absolutely yes! This is especially true if you want that festive feeling without the freezing temperatures you might find elsewhere!
Plus, with such a historic city, you may even find one-of-a-kind experiences for you and your family to make the most memorable Charleston Christmas! In Charleston, you'll be able to see some historic Christmas traditions that are unique to South Carolina that you simply won't be able to experience anywhere else!
This is truly one of our favorite Christmas Towns In South Carolina!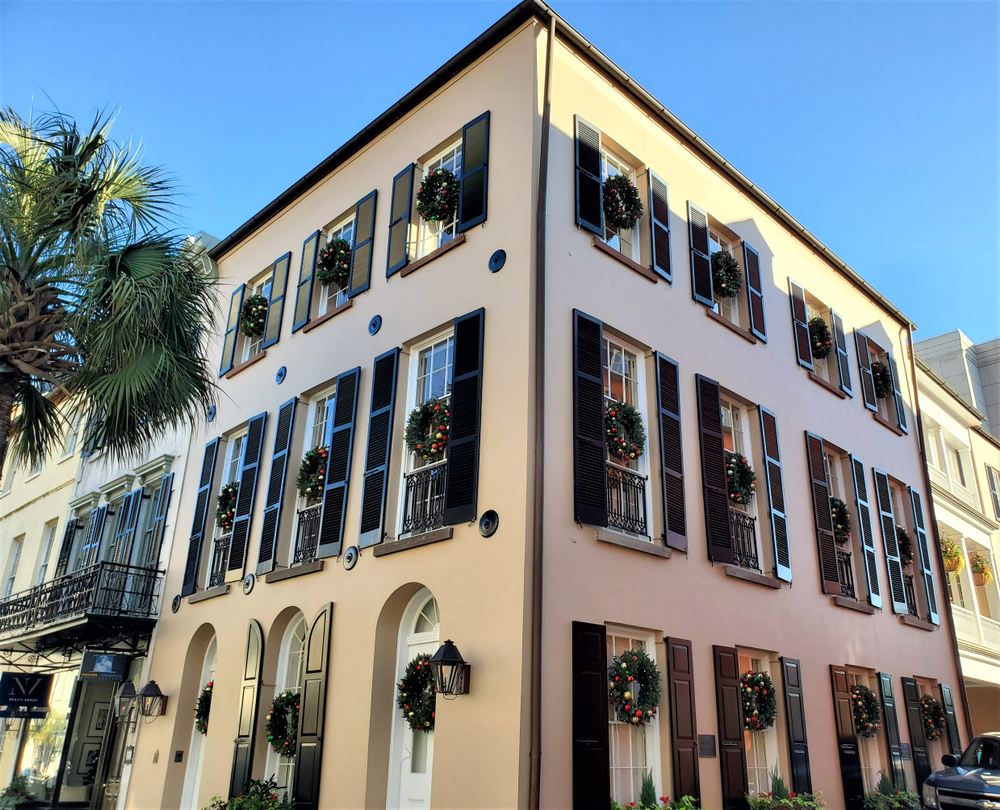 Charleston Weather In December
While a deep freeze during winter might be fitting for some, for those of you that are looking for a more decently mild Christmas, Charleston is the place for you!
The average high in December for Charleston is roughly 61 degrees Fahrenheit, and the average low is 46 degrees! There are light periods of rain throughout the month, but nothing that usually leads to a washout.
You won't have to worry about traveling through snow, either! You likely won't see snow at all, and if you do, it will either be at the very end of December or if you find yourself staying in the area through the beginning of January, you might have another slight chance!
Overall, you're likely to have a pleasant winter in Charleston!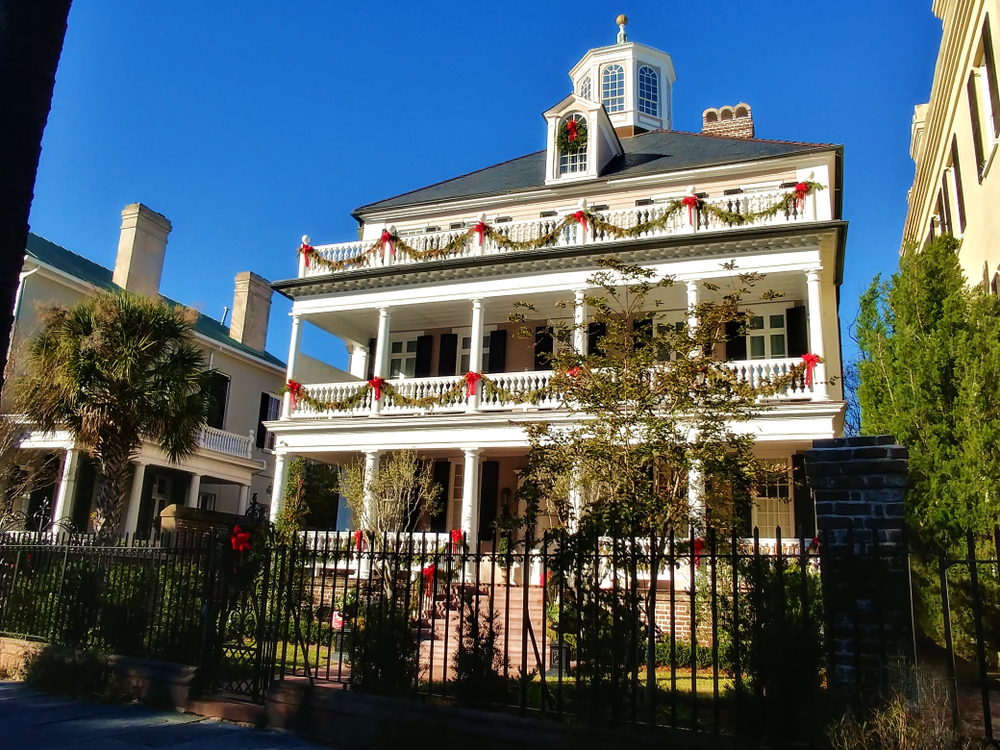 Best Christmas Things To Do In Charleston
Holiday Sleigh Ride
A holiday sleigh ride is one of the best Christmas things to do in Charleston for the entire family!
This 25 minute sleigh ride will take you and your family for a tour through Downtown Charleston. You'll be feeling very merry as you get to experience the Christmas Carols along the way!
This ride ends at Santa's Stable where you will be greeted by not only Santa, but Mrs. Claus, and even Rudolf! What more can you ask for than a visit with Santa in Charleston! Here, you'll be able to take pictures and enjoy the memories of the sleigh ride, maybe even making this a tradition like many Charleston locals have themselves!
You can have up to 16 people per ride, and children aged 2 or younger ride for free! For riders older than 2 years, there is a small fee to ride, so make sure you look ahead before heading out!
We know you'll love this memory-making sleigh ride!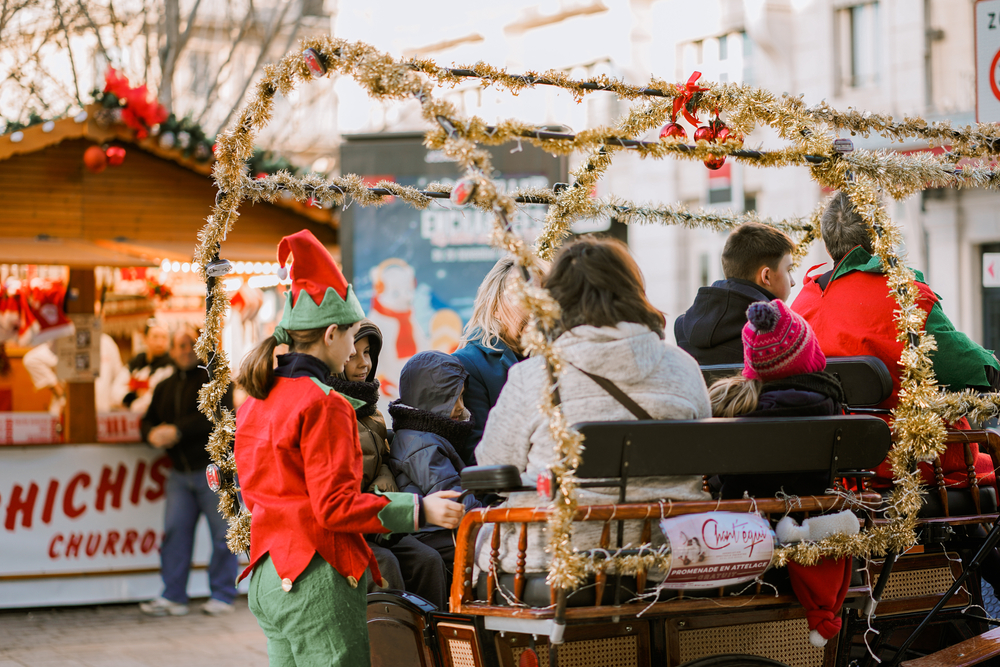 Join The Charleston Reindeer Run
The Reindeer Run is one of the most popular Christmas events in Charleston!
This family and pet-friendly 5k run/walk has grown in popularity each Christmas, continuously breaking records each year!
There are fees to register for the Charleston Reindeer Run, but you can rest easy knowing that all proceeds are divided among charities in the Charleston area! So if you are feeling a little in the Christmas Spirit and are looking for a place to donate and have a great time, this is the perfect activity for you!
There's even a costume contest so make sure you dress in your most festive outfit for the judging! There are even prizes for winners, so put your best festive outfit forward!
This is one of the Christmas activities in Charleston you won't forget!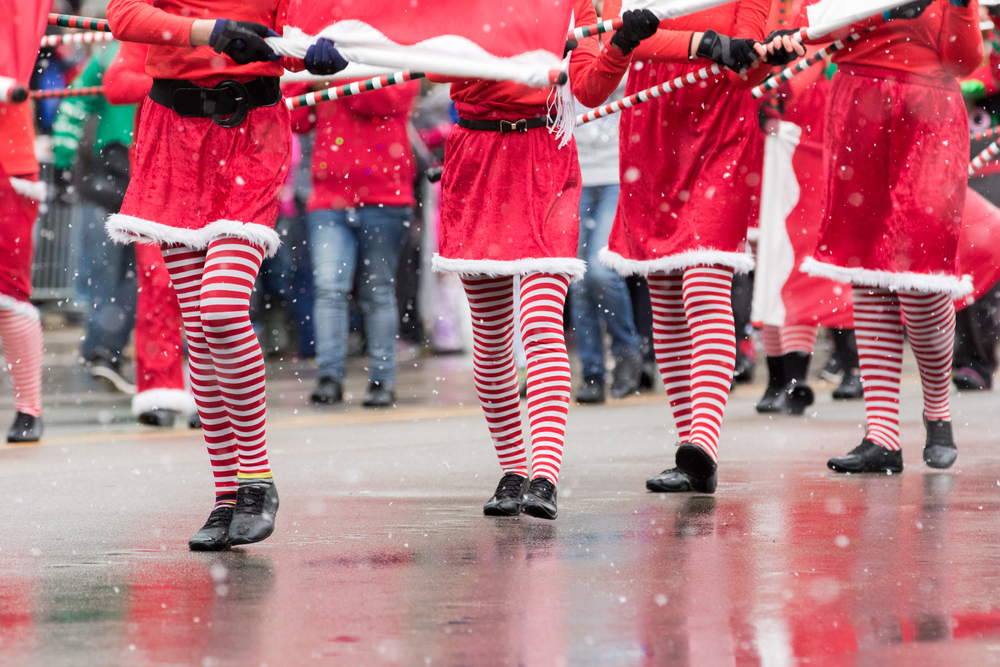 The Charleston Festival of Lights
Located at James Island County Park, the Charleston Festival of Lights is the best places to experience Christmas lights in Charleston!
You're able to tour through this drive through the lights show as many times as you'd like! Once you pay for the admission ticket, you can just take in the festive lights places all around you and soak in a true Charleston Christmas!
The festival runs from the end of November through New Year's Eve, but tickets go on sale during October! So you can easily plan ahead for this event!
Depending on the size of your vehicle and how many people are in the vehicle, the admission prices changes. Because of this, you'll want to plan ahead so that the whole family can enjoy this experience!
This is one Christmas lights tour you won't want to miss!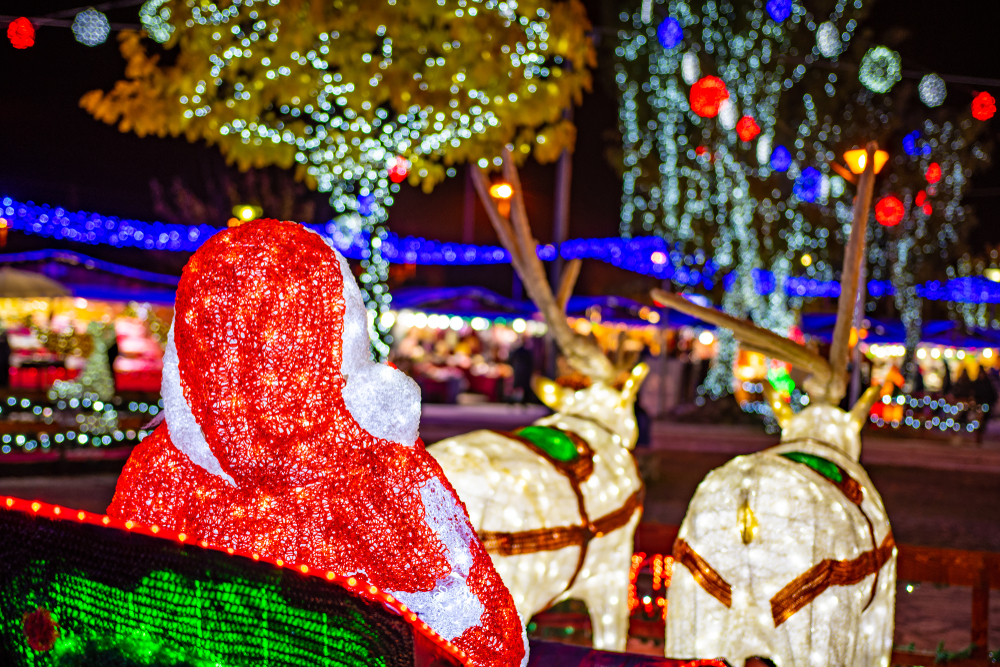 Shop At Charleston Christmas Collectables
If you find yourself in Charleston in December and you need some Christmas trinkets, then you have to check out Charleston Christmas Collectables!
There's something to be said about a unique Christmas gift from a loved one, and even more when it's a Christmas specific collectable! At Charleston Christmas Collectables, you'll find ornaments and Christmas trinkets you just won't find in any regular store!
This shop has been located in the Charleston City Market for the last 40 years, and is owned by a Charleston native!
Not only is this the best place to find a unique gift for someone else, it is also a great place to find a perfect souvenir for yourself!
You'll definitely want to go Christmas shopping at this Charleston gem!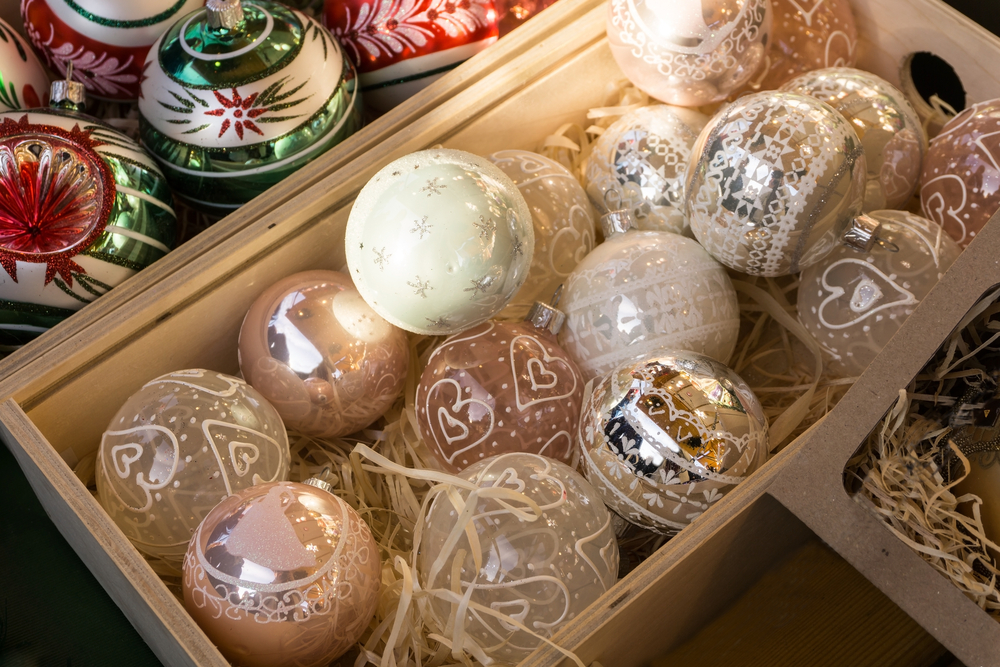 Charleston Christmas Tree Lighting
While visiting, you have to check out one of the best Christmas trees in Charleston!
Located in Marion Square, the 64-foot high Holiday Tree of Lights is where you will find most people during the tree lighting ceremony! This special event starts with a musical performance from Charleston Symphony Brass leading up to the official lighting!
This is also one of the best free Christmas things to do at Christmas time in Charleston! But if you miss the official ceremony, don't worry! You can still head to Marion Square for free and enjoy the tree lit beautifully every night during the Christmas season!
This is a great event in Charleston at Christmas!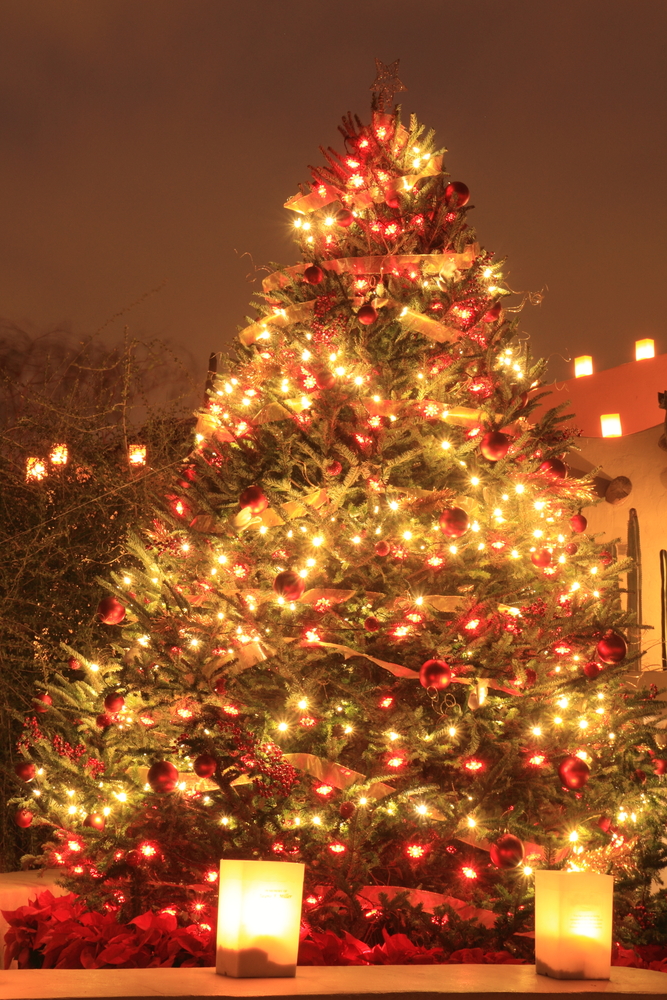 Folly Beach Christmas Parade
In December in Charleston, there's only one place to make sure you're at and that's the Folly Beach Christmas Parade!
This Charleston Christmas tradition is held every second Saturday in December each year, and makes it's way down Center Street at Folly Beach to spread Christmas Tree to the town!
This parade marks the beginning of the Christmas season for locals and you'll even get to see Santa Claus, or as he's known to the locals.. Sandy Claus!
You can even get a group together and register a float to join the parade! There are prizes for the top floats, but just joining in on the fun is prize enough! This is a special way to get involved in the Christmas spirit while spending time in Charleston in winter!
Visit The Charleston Holiday Market
If you're looking for the best Charleston Christmas Market, then you have to make your way to the Charleston Holiday Market in Marion Square!
This is typically the location for the Charleston Farmers Market, but during the holidays it is transformed into the Holiday Market! Here, you can find special Christmas treats and items from local vendors around the area.
During the rest of the year, this market is typically just your regular Charleston Farmer's Markter, but during the month of December, this becomes the Charleston Christmas Market with extended hours to guarantee that you have plenty of time to browse!
This is one market that tourists and locals alike don't want to miss out on because of the special finds you can find from well-known Charleston vendors!
We know you'll love this Charleston Christmas activity!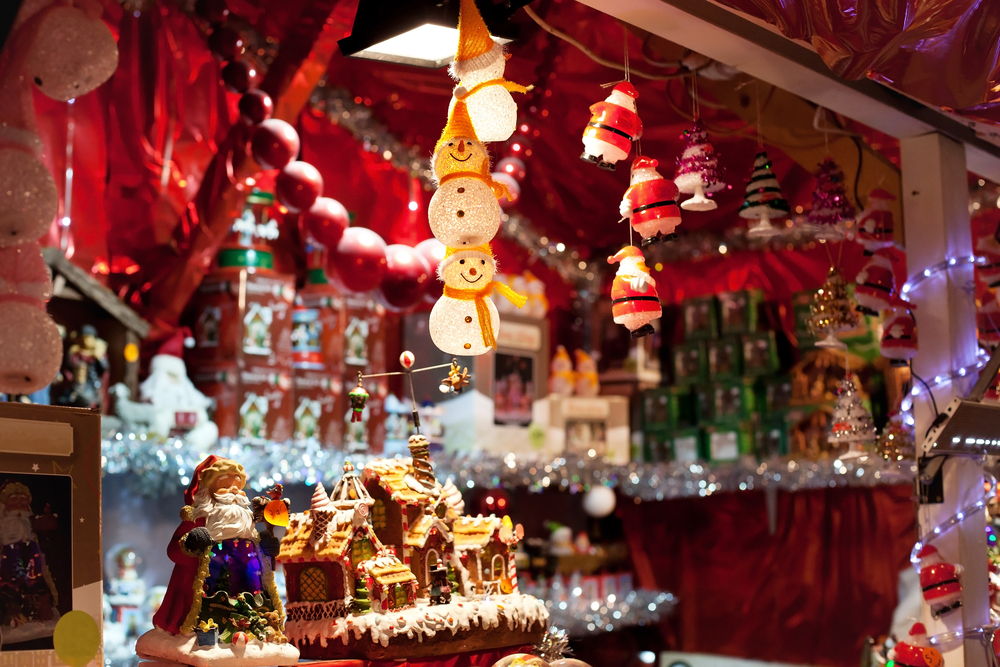 Charleston Holiday Boat Parade
This Charleston Christmas tradition is so fun that people from all over visit Charleston, SC just to be a part of the festivities!
This is a great (and free!) event for anyone to participate in, or just come and enjoy the show! Boats float down the waterfront in Charleston decorated in festive holiday lights too show off their Christmas spirit!
The parade begins at the Cooper River, goes through the Charleston Harbor, and ends through the Ashley River! This event starts around 5pm so that you have the perfect dusk sky to see the festive Christmas lights floating down the river!
If you want do more than just be a viewer of the show, you can even register your own boat to be a part of the celebration and show off your festive decorating skills!
We know you'll love this Charleston Christmas tradition!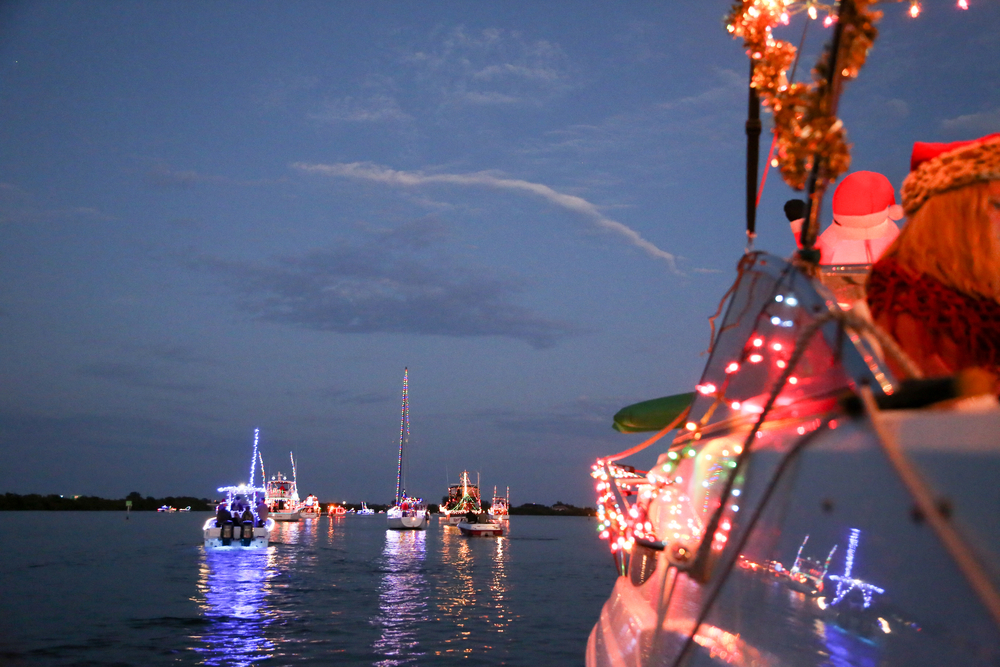 Watch "The Nutcracker"
Is it really Christmas if you aren't making a trip to some theater to watch "The Nutcracker"?
The Dance Conservatory of Charleston presents their version of this Christmas classic each year, and it is always a big event for the town and the visitors spending their Christmas in Charleston.
Because the Dance Conservatory of Charleston is located in such a historic area, not only can you make plans to catch a showing of "The Nutcracker," you can also take a nice walk around the area and see how the historic sites are decorated for the holiday season!
The Dance Conservatory typically does two showings on the days they present "The Nutcracker" so you have multiple chances to catch the show! You can grab a nice lunch before heading to the evening showing, or even a nice dinner after the afternoon showing! Just make sure to check the timings ahead!
This is one Christmas activity in Charleston you won't want to miss!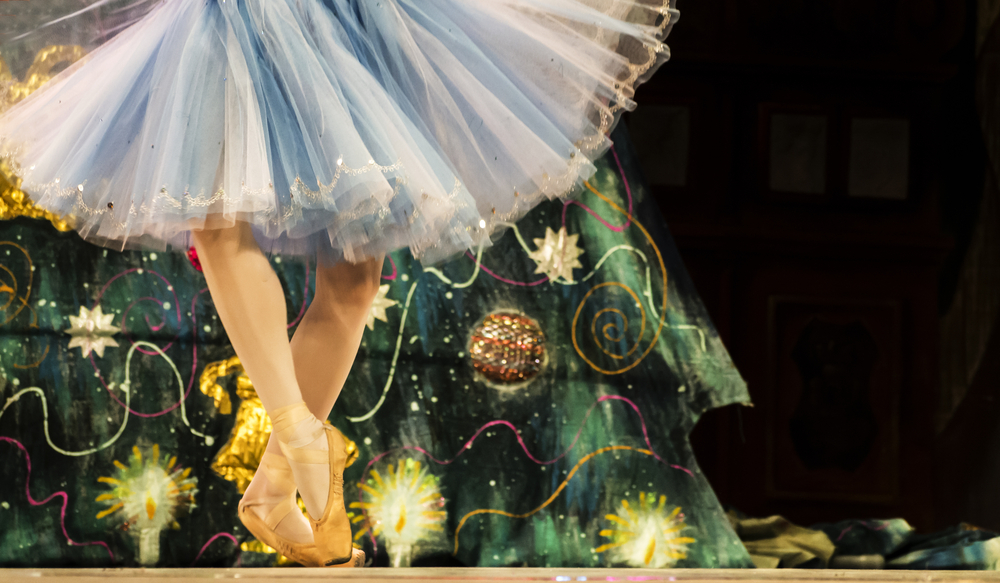 Aquarium Aglow
The South Carolina Aquarium holds Aquarium Aglow each year usually from the end of November through January and is easily one of the most unique Christmas activities in Charleston for the whole family to enjoy!
The aquarium transforms in a holiday oasis by installing millions of light installations and waves of Christmas decor throughout the exhibits in the aquarium! Not only will you get to enjoy all of the water creatures living there, but you will also experience the holiday tradition come to life!
There are also festive treats and wine and beer for purchase throughout the event!
The most exciting part is that they have interactive displays that keep people coming back year after year!
This is one event that may become your next tradition!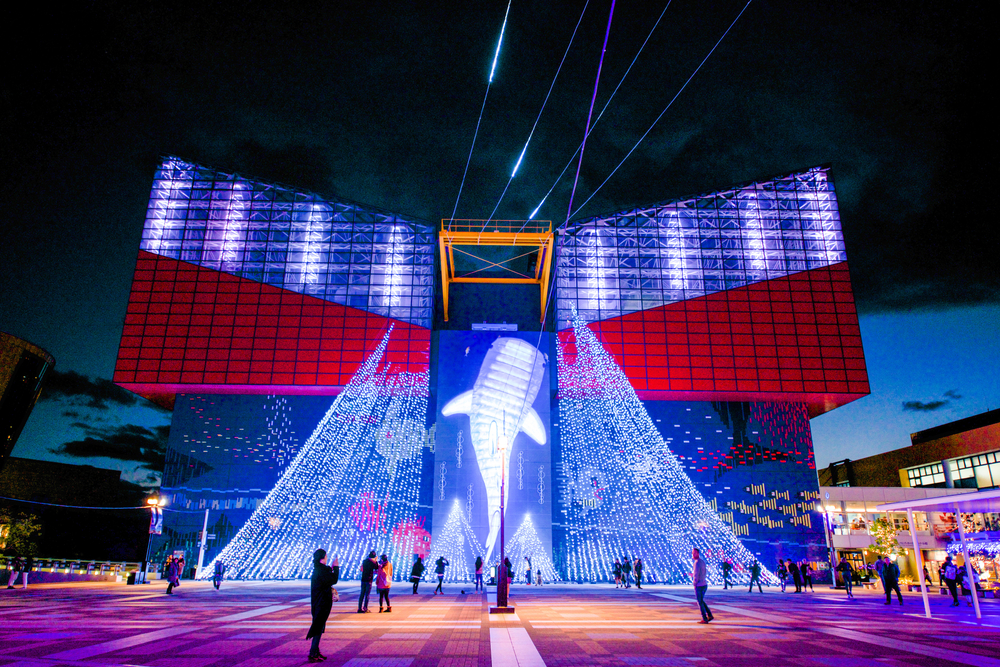 Whether you are just looking for a great, historic place to spend a mild winter season, or you are looking for fun things for the entire family to enjoy, you won't want to miss out on Charleston!
Between the boat parades, the tree lightings, and maybe even finding the most special Christmas knickknacks, how could you not want to be here?
You can even spend the holiday festivities at the aquarium! What else could be more exciting!
No matter what you're looking for, we know there's something special for you to do for Christmas in Charleston, South Carolina!