Looking for an alternative way to celebrate your holidays while experiencing the best Christmas towns in Texas? We have got you covered!
Here we have compiled a list of the Christmas towns in Texas with the best Christmas cheer! Whether you're looking for a spot to make some new Christmas traditions, or looking to explore a new town on your way to see family, Texas is a unique and fun state to consider with plenty of options!
Checking Texas activities off a bucket list will never be complete without visiting in all seasons, and when you're looking for the hidden gems for fall and spring, or the best beaches for when the weather gets perfect, Christmas trips in Texas are always a great choice!
So turn on that Christmas music and light a festive candle to get in the holiday mood while we walk you through your options for some of the best Texas Christmas towns!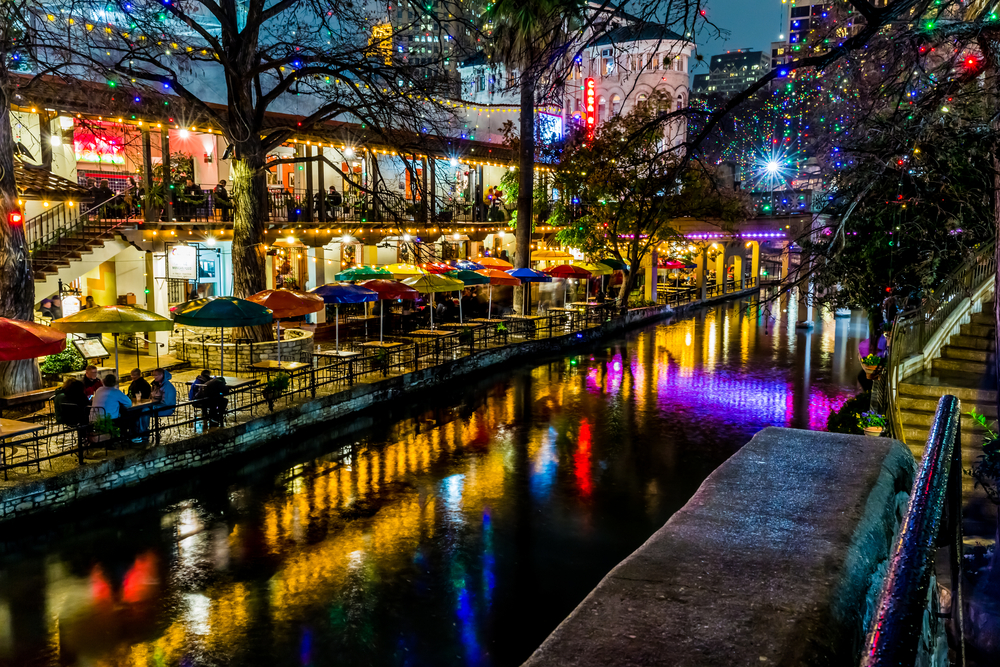 10 Festive Christmas Towns in Texas You Must Visit!
Grapevine
First on our list of the Christmas towns in Texas is Gravevine, also known as the Christmas capitol of Texas!
Grapevine can be best experienced with their Christmas Passport, which gives you a ton of options and activities to knock-off during your time there to best explore the city! This is a great way to see everything and get to have fun on an Elf Adventure! They will have an ice rink, Christmas events, parades and celebrations all to ring in the holiday season!
Definitely check their website to make sure you get tickets to their more popular shows and activities and have the best time in this option for TX Christmas towns!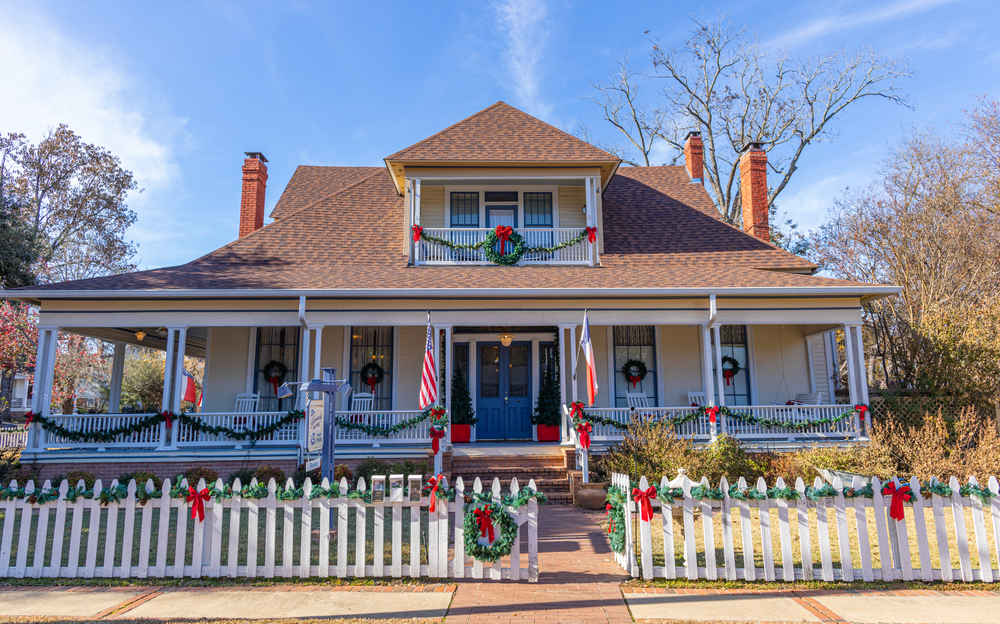 Marshall
Marshall, Texas is home to the Wonderland of Lights!
Along with the more traditional Christmas events, Marshall is home to unique and beautiful light displays to get anyone in the Christmas spirit! Their events start in the end of November and go into the days before Christmas day!
Go to Marshall if you're looking to enjoy local food and shapes! This is a great spot to sit and experience some of Texas's history!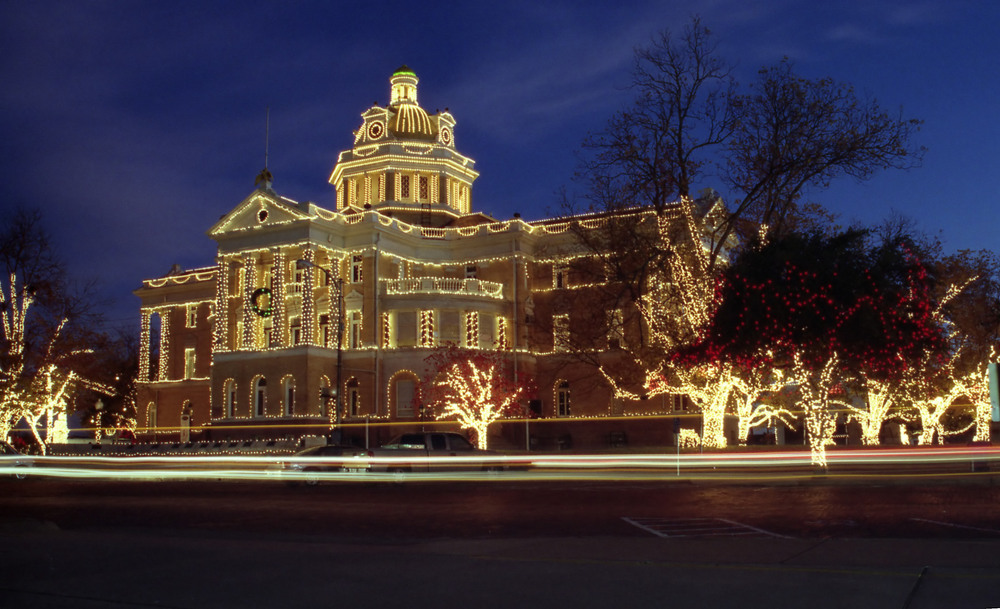 San Antonio
A trip to the best Christmas towns in Texas would not be complete without a trip into San Antonio!
By definition, San Antonio is the perfect option when considering Hallmark towns in Texas! Home to some beautiful Latin American holiday celebrations, Cavern Holiday carolling and Riverwalks – San Antonio has a little bit for everyone!
Christmas on the Riverwalk is the perfect thing for people who love walking (or romantic canal cruises) under gorgeous light displays! Las Posadas is another classic Christmas celebration observed by locals, complete with door-to-door singing in costumes, delicious food and Mexican Hot Chocolate, you can't go wrong! Lastly, Christmas at the Caverns is a unique way to ring in the holiday season! Natural Bridge Caverns is a gorgeous landscape with cool formations unique to the area, and a cool tourist activity to partake in – especially when you consider taking part in some lovely carolling and even seeing Spelunker Santa!
If you're in San Antonio for a good time, but not a long time, here's our list of the best restaurants in San Antonio, Texas! Don't miss out on some amazing food!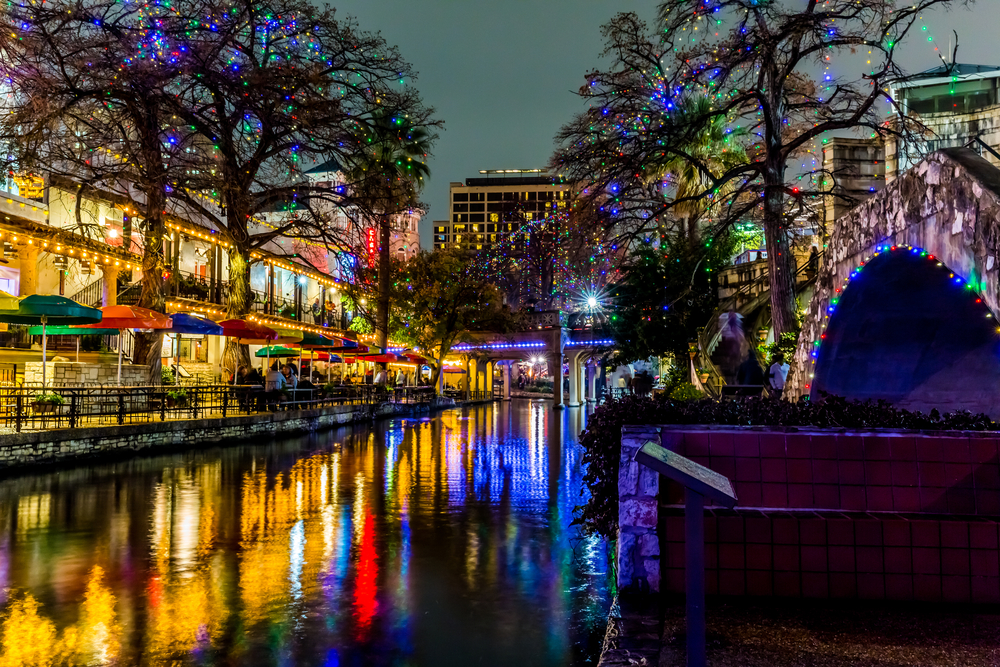 College Station
Another perfect destination for someone looking for a fully immersive Christmas destination! When looking for the things to do in Texas in December, what better way to spend the holidays than at Santa's Wonderland!
Complete with dazzling lights, Texas snow and ice, beautiful Shoppes with artisan specialties and delicious food, Santa's Wonderland is a great spot to stop! Running from November 10th until December 30th, there's something for everyone! With a playground, live entertainment, train and bull rides and a Cowboy Santa, Santa's Wonderland is a great spot to be!
Don't miss out on buying tickets online and secure a time to go experience one of the best Christmas getaways in Texas!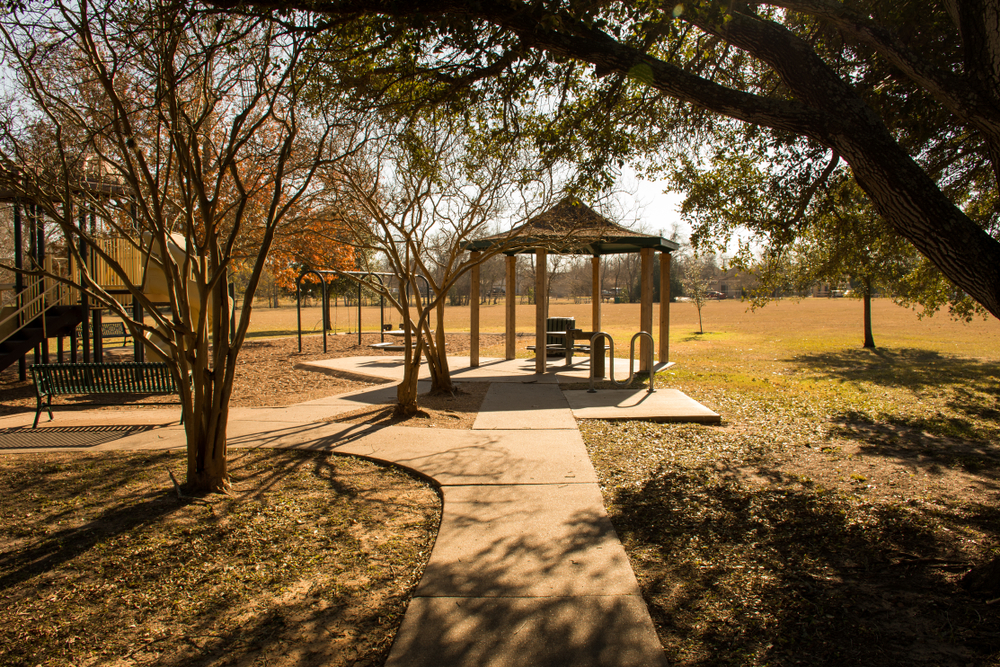 Fredericksburg
When considering the many options for Christmas mountain towns in Texas, please consider Fredericksburg!
Proud of their German heritage, Fredericksburg brings its citizens and visitors right to Germany with their festivities! Complete with both a 30 foot Christmas tree and an authentic German Christmas pyramid, Fredericksburg always looks it's best in it's finest holiday decor and having festive wine and food! This is definitely a front-runner for the best Christmas towns in Texas
Fredericksburg is the definition of Hallmark towns in Texas! Celebrate the cities (and your!) German roots with this town's German heritage festivals, holiday carolling, and their Christmas Nights of Lights!
Looking for some non-Christmas themed activities on your visit to Fredericksburg? No problem! Here's our list of the best things to do in Fredericksburg all year round!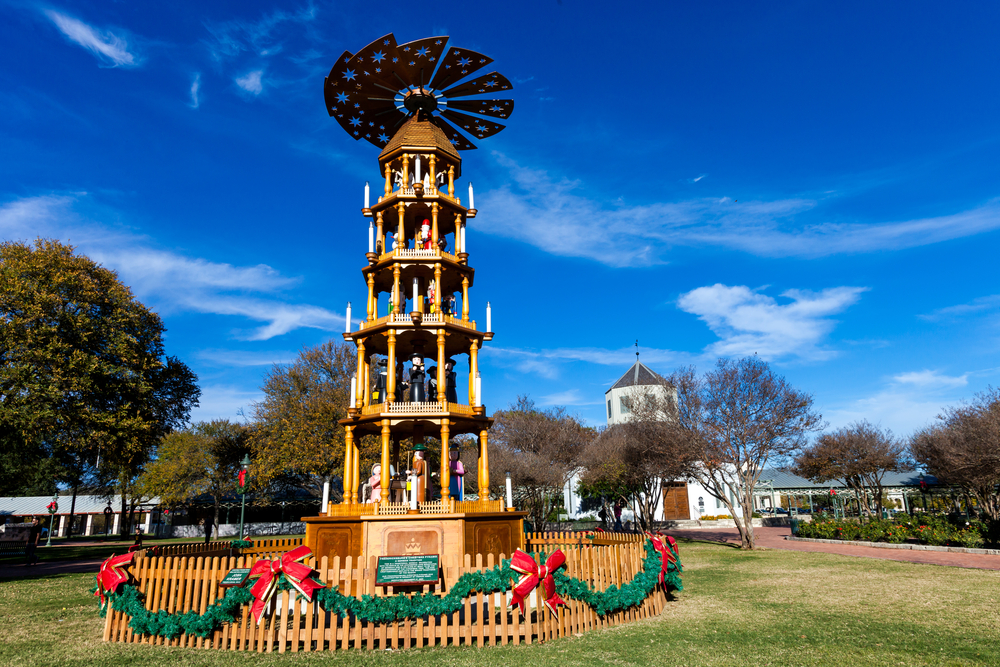 Richmond
If you're looking to experience the best Christmas getaways in Texas, Richmond is definitely a location that will give you a run for your money!
Perfect for those looking for some history and lovely Christmas decorations! Their Historic District gets decked out with Christmas spirit and after their Tree Lighting Ceremony, this town hosts a Christmas Walk! You get to walk around the city as it lights up with Christmas cheer and experience some holiday shopping, delicious treats and some lovely performances! This Christmas walk happens the first week of December, so if it's on your bucket list (its on ours!) check their town website for this year's dates! They also have a map so you don't miss out on anything!
Don't miss out on this option for the best Christmas towns in Texas!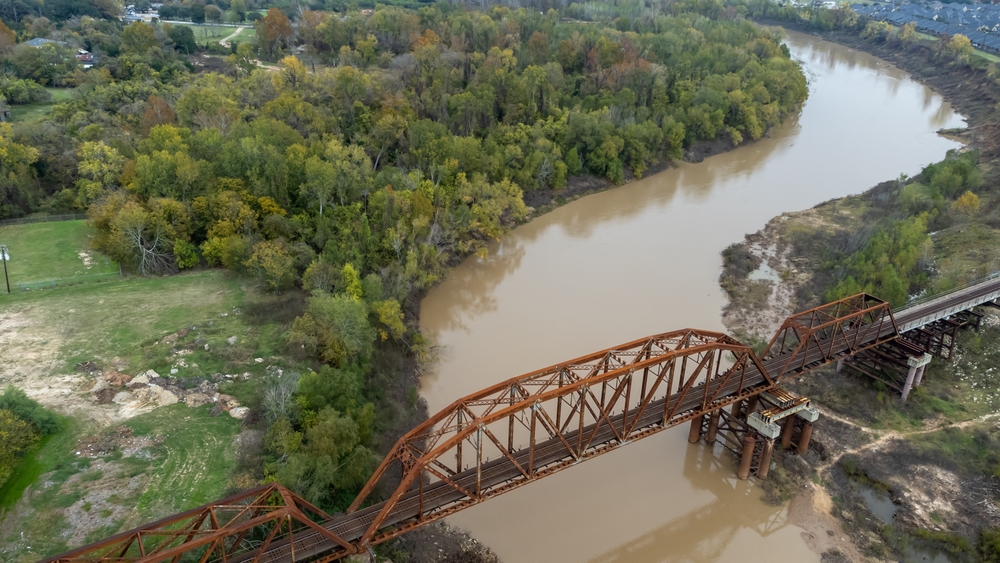 Galveston
When we hear Galveston, we hear the best Texas Christmas towns!
Galveston is home to some unique and beautiful displays of holiday cheer and should never be overlooked for an option for your best Christmas getaways in texas!
Moody Gardens hosts their Holiday in the Gardens with music and events in their bio-domes (aquarium, garden and overall majestic property), including a Festival of Lights! Take a stroll in the garden and enjoy the beautiful atmosphere! Dickens on the Strand is another great option for those looking for some period holiday costumes, street performers, food stands, a community parade and some artisan vendors! And, of course, Christmas shopping cannot be complete without a visit to Hendley Market! Filled with the odds and ends of non-traditional gifts, this is a great location to stroll through to find one of a kind gifts!
Don't miss out on this awesome option for the best Christmas towns in Texas!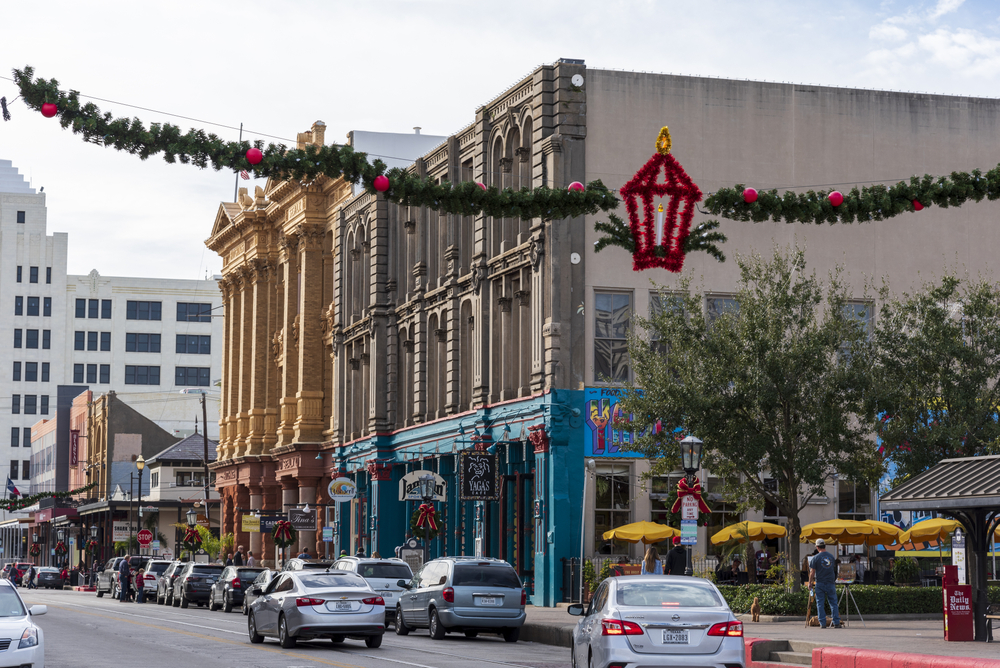 Jefferson
Jefferson is home to some great Christmas attractions that will make any Christmas trips in Texas an amazing experience!
With craft shows, wine tastings, and food festivals, Jefferson has something for every kind of visitor! You're never short of things to do in Texas in December if you're in Jefferson, exploring what the city has to offer!
They have a Christmas Express Train where you can enjoy a ride on an antique narrow gauge gas locomotive along the Cypress Bayou River while listening to the story of Christmas! You can also tour historic homes in Jefferson in the Candlelight Tour of Homes! Experience some period costumes, women in hoop skirts and men in tall hats, and enjoy beautiful architecture and landscapes lit by timeless candlelight!
Don't overlook Jefferson as one of the best Christmas towns in TX!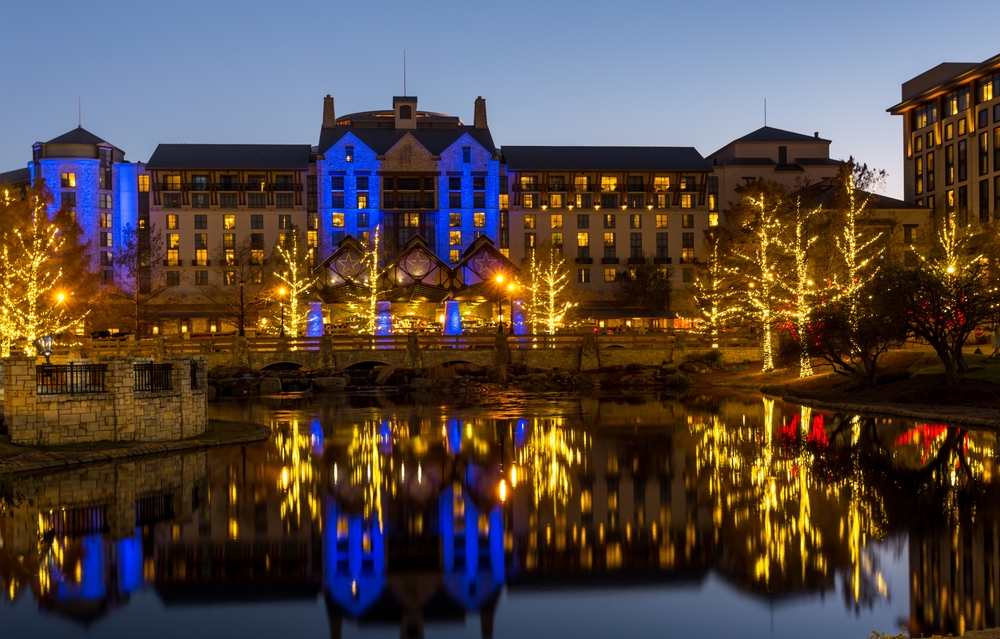 Wimberley
Another fantastic option for TX Christmas towns is Wimberley!
This small town gives off fantastic Christmas vibes with their Trail of Lights at the Emily Ann Theater! This is six acres of light displays perfect for an evening with friends, family or a romantic walk with a partner, enjoying the sites and a cup of hot chocolate! Another great option is the Wimberley Market! Take advantage of their artisan selections to get your families gifts for the holidays!
They also have a Christmas parade! Don't miss out on this lovely option for the best Christmas towns in Texas!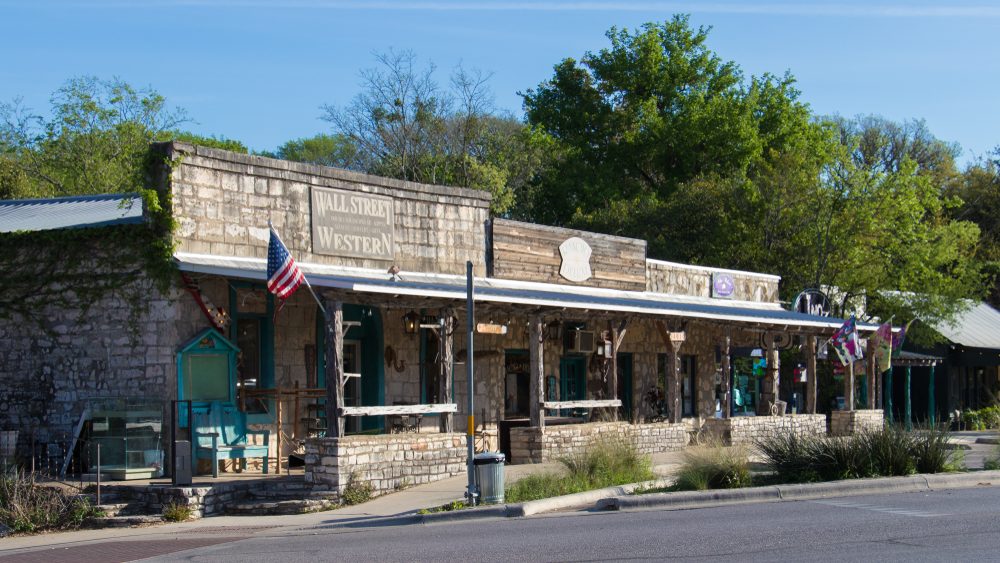 New Braunfels
Last, but certainly not least, on our list of the best Christmas towns in Texas is New Braunfels!
New Braunfels is another picturesque German town in Texas that is the perfect mixture between Christmas celebration and celebrating their German heritage! With traditional festivities and German staples, New Braunfels is perfect for those wishing for the best places to spend Christmas in Texas!
Hosting a Festival of Trees, Christmas Markets, and their German Heritage Showcase (complete with drinks, food and Christmas carolling), New Braunfels is a great spot to stop and spend the holidays! Make sure you catch the lighting ceremony and get a photo with Cowboy Kringle, the tour of homes, Santas Ranch and Bah Humbug (New Braunfel's one-actor-show)!
Don't overlook this phenomenally festive option for the best Christmas towns in Texas!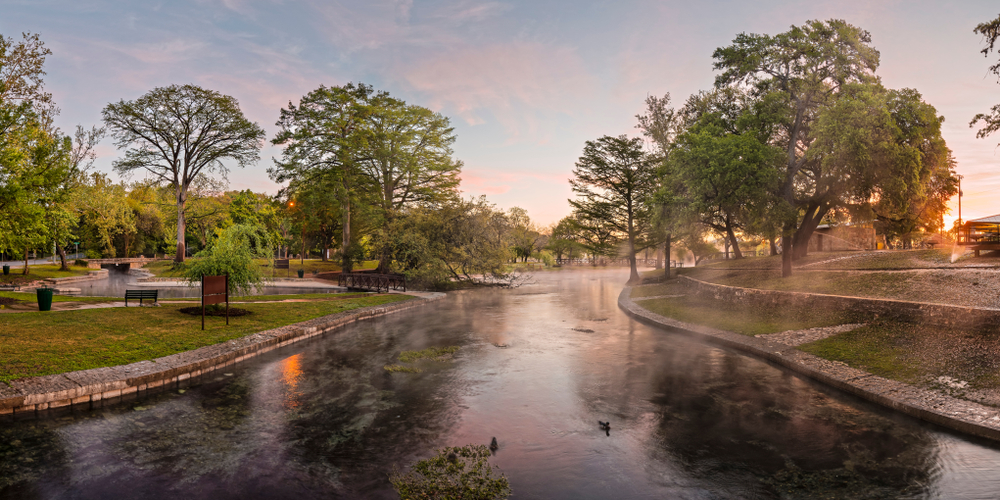 Christmas is a great opportunity to experience a well-loved town in the winter, or adventure somewhere new for some unique festivities! Whatever your motivations, enjoying TX Christmas towns will never let you down and will always leave you loving the holiday vibes! Don't forget that there are snakes in Texas, whether it's summer, winter, spring or fall, they're always around, so stay safe!
Now that you've seen some of the options for the best places to spend Christmas in Texas, where will you adventure first?