Planning your trip to Northern Virginia and need to find all the best restaurants in Alexandria? You have arrived at the right place because here we are going to give you all the juicy info on where to go and what to eat. This charming city in Northern VA has been around since the start of America and was home to the first president, George Washington. You will see all the history and culture while you are exploring this beautiful waterfront town.
So of course there are going to be a few epic old-town Alexandria restaurants that will make you feel like you stepped back in time. There are also new and hip places where you can find anything you may be craving. There are also plenty of places for all different types of diets. So no matter who you are traveling with you will all be happy dining at all of these best restaurants in Alexandria VA.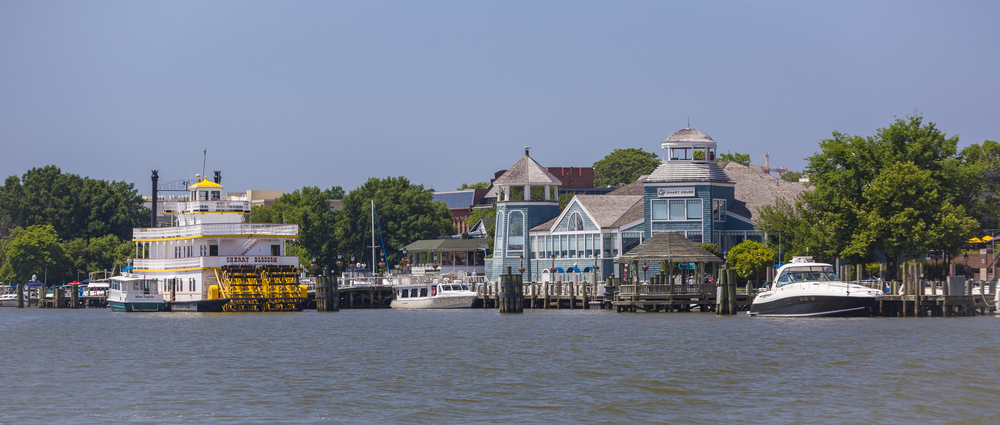 15 Best Restaurants in Alexandria VA You Must Try
Lena's Wood-Fire Pizza & Tap
Lena's Wood-Fire Pizza & Tap is where you need to be if you are looking for where to eat in Alexandria. Their restaurant is divided into four fun mini sections the loft, Lena's oasis, a bar and tap room, and a beer garden. So whatever mood you are in they have a seat for you. They serve all types of food and are open for lunch and dinner year-round.
Some of the local's favorite dishes include house-made pasta and pizzas made in a 900° wood-fired oven, but be sure to check out the daily specials too. If you are visiting during the week they always have live music and Tuesdays and Thursdays. It is recommended to make a reservation beforehand for whichever section you would like to sit in. Be sure to stop by Lena's at least once on your trip to enjoy one of the best restaurants in Alexandria VA.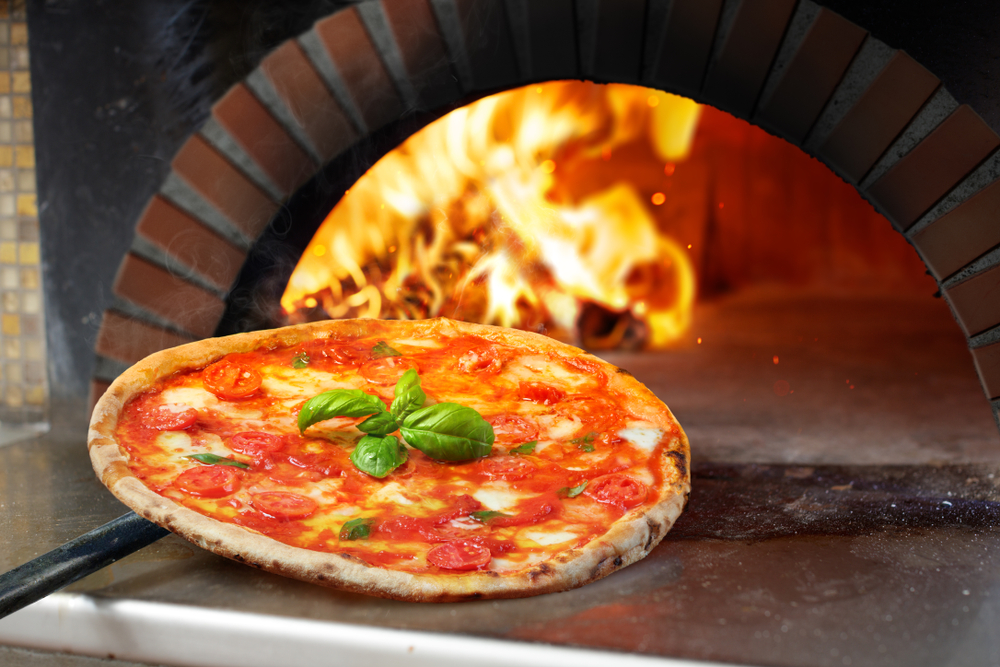 The Wharf
The Wharf is one of the best restaurants in old town Alexandria. They are located inside a historic building that was first built somewhere around the 1790s. The Wharf has been a staple in the city for over 25 years. When dining here you can expect to eat traditional seafood dishes with a southern twist. The local oyster dishes and crab cakes are always a crowd favorite.
They are open every day of the week starting at noon except for the weekends when they open an hour earlier to serve you some of the best brunch in Alexandria. It is recommended to make a dinner reservation because they do fill up fast and you do not want to miss eating their fresh seafood in a traditional setting.
The Fish Market Restaurant
You can enjoy your seafood guilt free when eating at The Fish Market because their seafood is always wild caught and they are committed to protecting the environment. The Fish Market is one of the old-town Alexandria restaurants that are located inside a 200-year-old warehouse. They serve up the best Chesapeake Bay seafood dishes and have delicious and world-famous crab cakes.
If you looking for a place to dance the night away on Friday nights they always have DJs playing from 9 pm to 1 am inside their sports bar. During the week they also have an amazing happy hour from 3-6 pm. So make sure to stop in for a cold drink after exploring the town. They are also family-friendly and have a menu to accommodate all types of diets. You must stop by at least once to check out one of the best places to eat in Alexandria.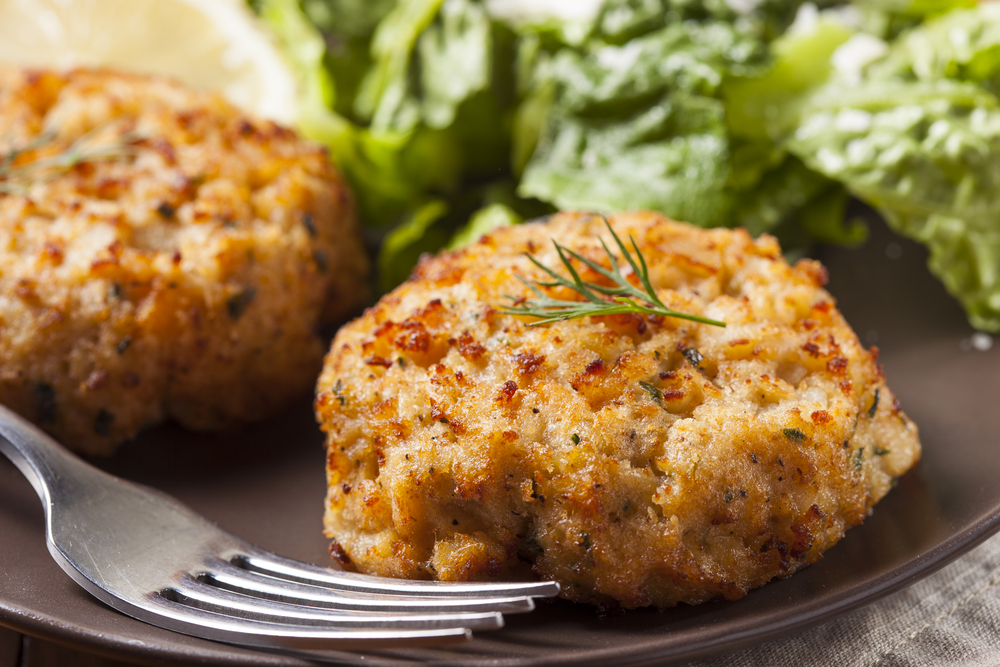 Cafe 44
Cafe 44 is one of the best Alexandria waterfront restaurants with a terrace right on the Potomac River. Here you can have all the best American dishes and they have a huge selection of charcuterie boards for you to create. The high-top tables on the waterfront terrace are first come first serve so you can enjoy the panoramic views of the Washington Monuments and MGM National Harbor. They also have a lovely waterfront balcony with traditional seating that is only available through reservation.
They are closed on Mondays but every other day they open at 11:30 for one of the best lunches in Alexandria. On Saturday and Sunday, they do serve an amazing brunch where you can order yourself a three-course meal or off the menu full of all of your favorite brunch items. They recommend that you make a reservation so you can secure your table to enjoy some of the best food in Alexandria.
Don Taco
Don Taco is one of the best old-town Alexandria restaurants with a hip new vibe. They are a cozy taqueria inside of an old 3000 sqft building on the famous King Street. You can enjoy a mix of Mexican street food and Tex-Mex-inspired dishes. If you have never tried Mexican street corn you are in for a treat and should definitely give it a shot at Don Taco.
They also have a full tequila bar and an amazing happy hour. They are open every day of the week and are known to have the best lunch in Alexandria. So order yourself a few tacos, taquitos, or empanadas and enjoy a big frozen margarita, beer, or Mexican mule in one of the most popular places to eat in Alexandria. Gluten-free and vegetarian items are clearly marked on the menu so everyone will find something they love here.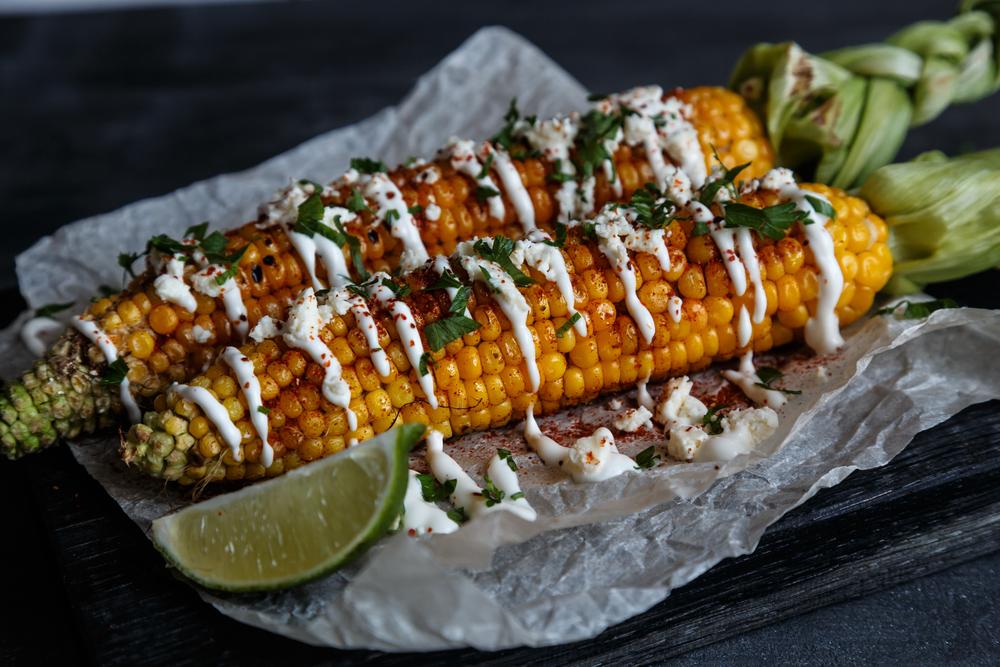 Hen Quarter
At the Hen Quarters, you can enjoy all of the best of southern cooking. You can order everything from crispy fried chicken to a fried green tomato biscuit. They also have shrimp and grits, cajun shrimp pasta, and plenty of salads to choose from. On the weekends they open early and serve a family-style brunch where you can either order big dishes to share with the family or you al el carte for yourself.
Bottomless mimosas are always on the weekend menu and you can mix and match all you want with different fruit juices. So gather everyone up and enjoy home-cooked meals at one of the best places to eat in Alexandria for families.
Sisters Thai
At Sisters Thai, you will find all the delicious Asian and Thai food that you have been craving. They are located inside one of the cutest venues with high tops and tables where they invite you to sit down and relax. They pride themselves on always using the freshest and most authentic ingredients so that your dish tastes amazing and the same every time.
If you have never had Thai food before you do not need to worry because they have a whole section called Chef moo recommendations so you will not go wrong ordering off that. Do not forget to order a homemade snack from the Magnolia dessert bar and try one of the many delicious drinks they have on the menu. If you are planning to have a night in they also offer delivery and take out so there are no excuses on why you cannot try one of the best places to eat in Alexandria Va.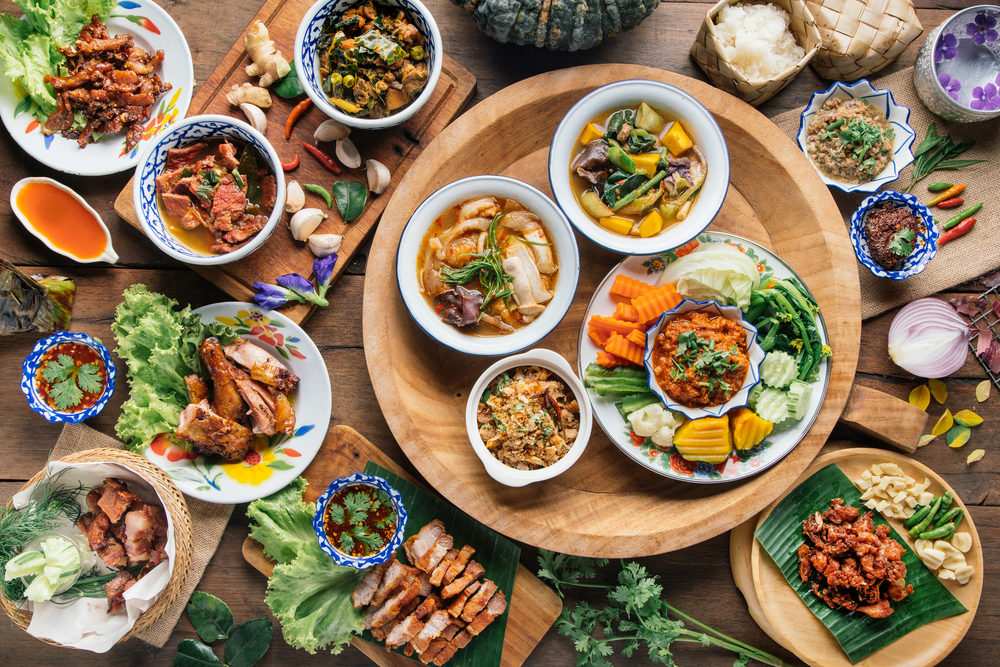 Charthouse
If you are searching for fine dining on the Potamic then you need to make yourself, or your family, a reservation at Charthouse. Here you can enjoy some of the best dinner or lunch in Alexandria with a beautiful view of the river. They have plenty of options from oysters on the half shell to Portuguese summer stew all the way to their dock-to-dine menu.
You must save room for their famous hot chocolate lava cake it comes highly recommended. They are open every day and have a great happy hour Monday-Friday from 4 pm to 6:30 pm with both food and drinks. If you stop in for drinks, brunch, or dinner you will not be disappointed in the view or the food at one of the best restaurants in Alexandria.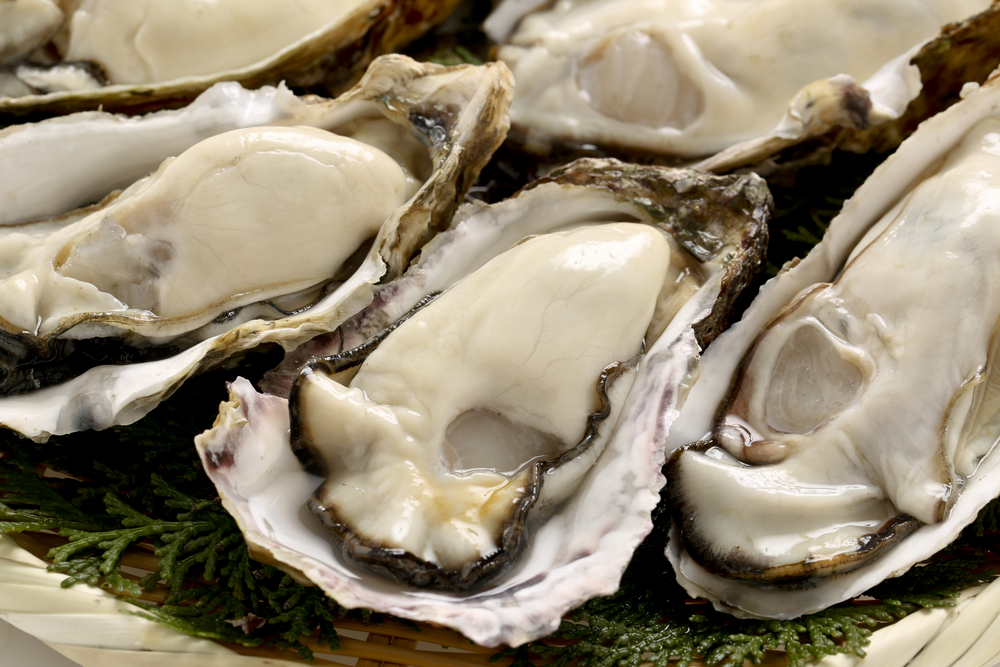 El Paso Mexican Restaurant
If you are craving a burrito, cold beer, and chips and salsa after your long day of exploring then you have to try El Paso Mexican Restaurant. They are serving up authentic Mexican food every day of the week, but taco Tuesdays are their favorite days.
On Tuesdays, you can enjoy special pricing on their tacos but they also have lunch specials every day of the week. And get this, you can enjoy a Mexican-themed brunch every single day from 11 am to 4 pm. So let your cravings win and come and enjoy El Paso they are one of the best Mexican restaurants in Alexandria.
Momo Sushi & Cafe
Momo Sushi in Alexandria Va is owned by two locals with a love for fresh fish and making food. They have been open since 2004 and they quickly grew to become the local's favorite stop for fresh sushi. You can head to Momo's any day of the week for lunch or dinner. They are a first come serve establishment so you never need to make a reservation.
You will find plenty of lunch specials and dinner options to choose from. The chef is also always coming up with new ideas so even if have you been before there is probably something new on the menu. They are one of the best restaurants in old town Alexandria for all of your favorite Japanese dishes.
Stomping Ground
The Stomping Ground is known to have the best biscuits in town. If you have never tried a fried chicken biscuit or biscuits and gravy you are in for a special southern treat. If for some crazy reason you do not like homemade fresh buttermilk biscuits they also have all the other delicious southern breakfast items like hashbrowns, and veggie hash and they even have salads on the menu as well.
They recommend ordering online before you get there so to make the process easier. Since they are a small restaurant and have the best breakfast in Alexandria they sometimes get so busy you cannot find a table right away. Do not let that stop you from going because you will not regret the few minutes you have to wait.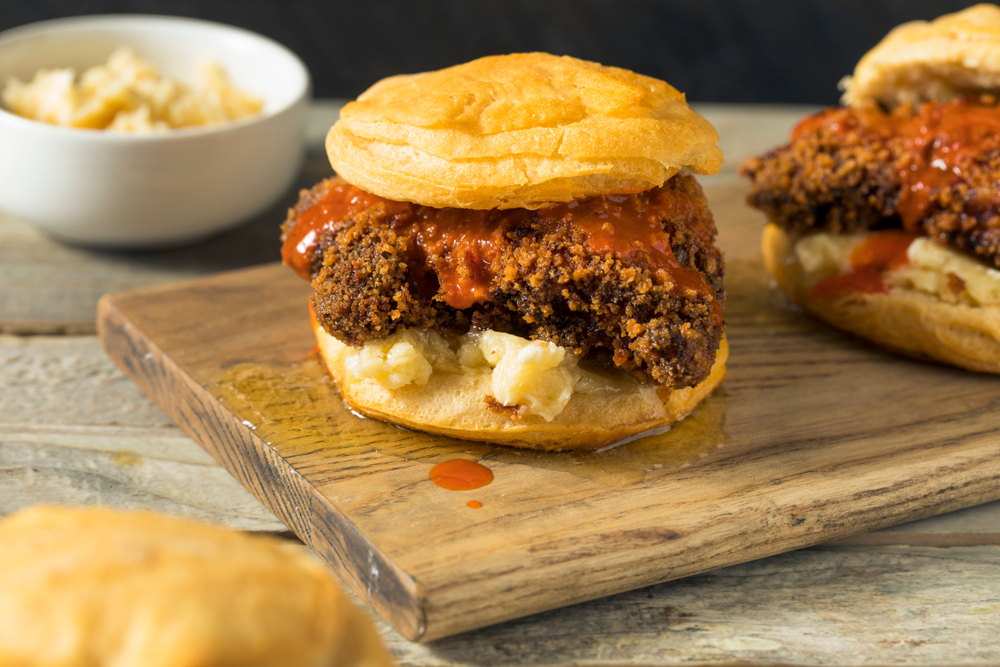 Pizzeria Orzo
The owners of Pizzeria Orzo are the real deal and are originally from Italy. So you can guarantee that you will find the best pizza in Alexandria at Orzo. They specialize in Neapolitan pizzas which is a very precise way of making pizza in an oven that reaches up to 800°F.
They also have all of your favorite traditional Mediterranean and Italian dishes. You can reserve yourself a table inside or out on their patio. Or if you are in a rush they also offer carryout. But either way, make sure to stop by and enjoy some authentic pizza in Alexandria at Pizzeria Orzo.
Virtue Feed & Grain
Virtue is built inside of an old feed and grain warehouse from the 1800s hence their name. Inside Virtue, you will find exposed brick and touches of the original warehouse throughout for a cozy southern dining experience. If you are a whiskey lover then you are sure to find all of your favorites in their extensive American whiskey collection. There is something for everyone to love at Virtue and they are open for lunch, dinner, and brunch on the weekends.
They have a dog-friendly patio that is first come first serve and they even have some sweet treats for your pup to enjoy while they are there too. So make sure to stop trying a bite of their burgers, and tacos, or order something fresh from off their garden menu! No matter what you try you going to love trying one of the most rustic old-town Alexandria restaurants.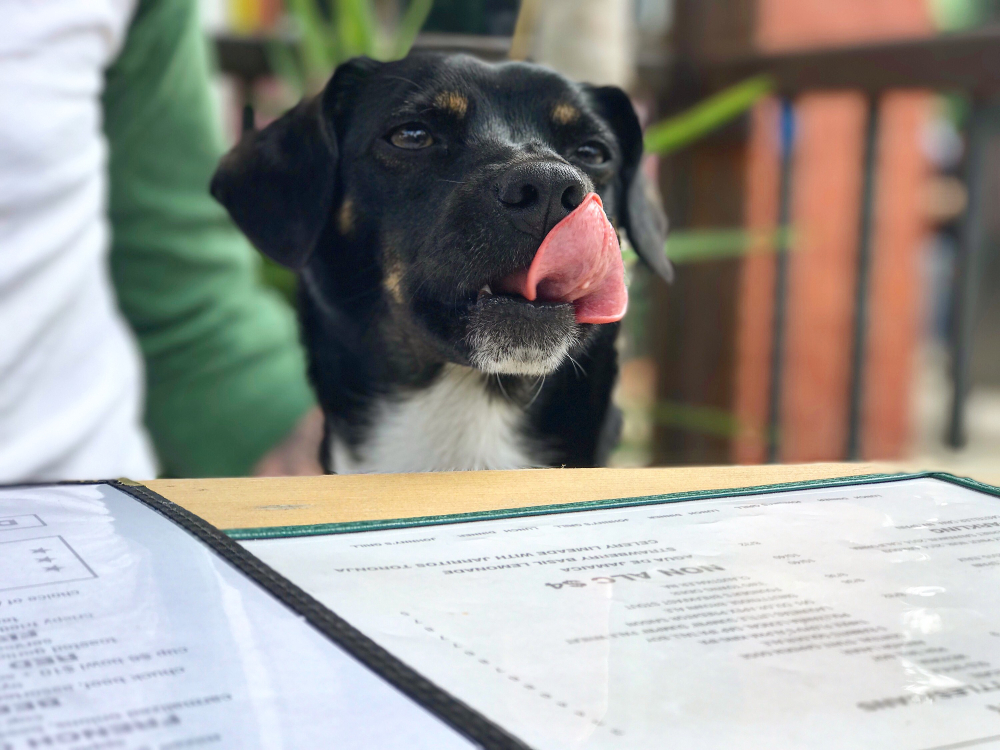 Hank's Oyster Bar
Head over to Hank's Oyster Bar and grab a seat at the rooftop bar for one of the best views in Old Town. The beautiful rooftop bar is always first come first serve, but you can make a reservation inside. There is so much more than just oysters on their dinner menu they have some of the best Alexandria food.
They have a full raw bar, plenty of small plates, sandwiches, large seafood plates, and all the best sides to go along with it. If you find yourself around the old town early afternoon you can always stop in for a happy hour at the bar where they have discounted food and beverages. And of course, they have a yummy brunch so you can stop in and fill up before all of your adventures around town.
Le Refuge Restaurant
Le Refuge was started by a husband and wife that moved to America from Beaugency, France, and they have been cooking French food in Alexandria for over 36 years. One of their specialties besides their amazing french cooking is they help you pair your food with the perfect wine.
You can enjoy lunch, dinner, or enjoy a three-course prefix menu that they have created. They have seafood dishes including escargot and frog legs. But if you wanted something a bit more American they also have plenty of seafood, soups, and salads on the menu. If you are looking for a French-style meal Le Refuge is one of the best restaurants in Alexandria.