Are you looking for the best things to do in Alexandria, Virginia? Well, then you have absolutely come to the right place. Alexandria is a lively city in Northern Virginia and is located only 20 minutes from Washington D.C. Alexandria offers a big city vibe but still has holds on to its historic charm with many buildings still in use from the 1800s.
While visiting Alexandria you will be filled in the rich culture and history of when America was first founded. There are numerous museums and restored homes but, if history is not your jam, do not worry there are plenty of other things to do in Alexandria. From Old Town Alexandria to the new waterpark there is something for everyone to enjoy.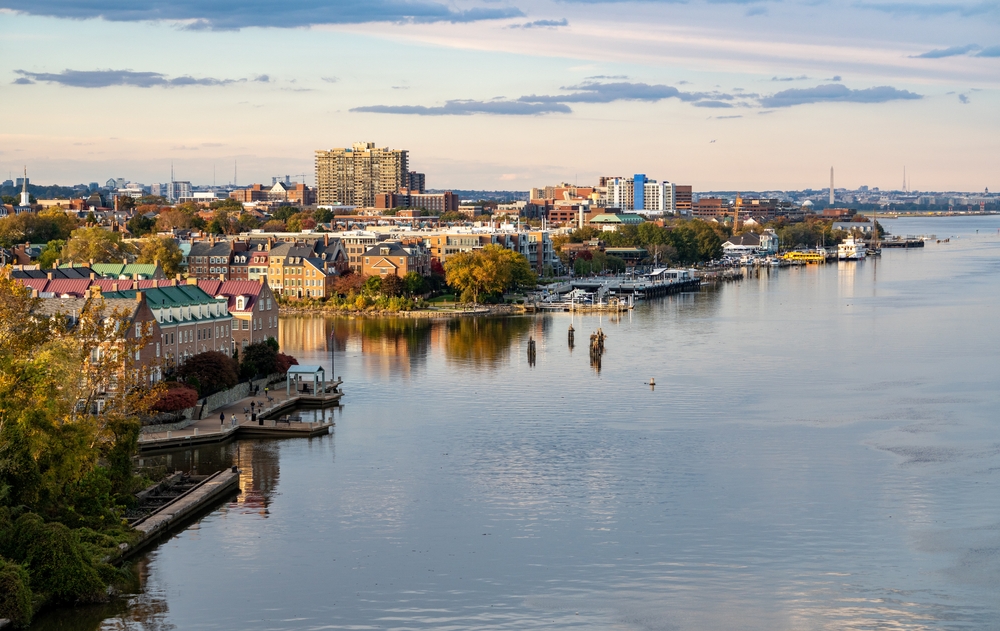 15 Best Things To Do In Alexandria Va You Should Not Miss
Mount Vernon
One of the most famous attractions in Alexandria is Mount Vernon. A visit to Mount Vernon is defently on the list of things to do in Alexandria with kids. They can enjoy running around on the four-ache property while learning about where Americas first president George Washington lived with his wife Martha.
Mount Vernon is a perfect place to visit if you are into both history and the outdoors. It is located right on the Potomac River, and the gardens are so appealing you could spend an entire day at there.
There is a restaurant and small Inn on site so you can sit back and enjoy the river front just like George Washington and his many visitors used too. It is recommended to book your tickets for the Mount Vernon home tour and make inn reservations before you arrive so you do not miss out on one of the best things to do in Alexandria.
This is one of our favorite things to do in Northern Virginia!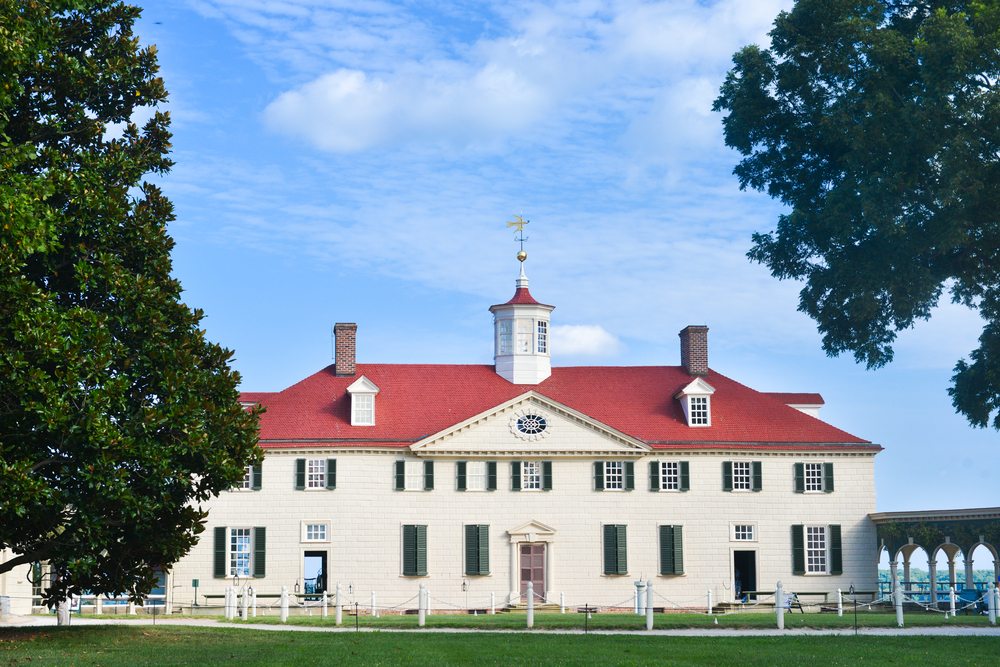 Torpedo Factory Art Center
This attraction in Alexandria, Va is a one of kind experience. The Torpedo Factory Art Center was once a U.S. Naval Torpedo station before it was converted into an art center in 1974. No doubt making it one of the most interesting things to do in Alexandria.
Sitting right on the mouth of the Potomac River the Torpedo Factory has more working artists than anywhere else in the country. This is one of the more artistic things to do in Alexandria because there are so many different varieties of exhibits to be viewed. You can expect to see a range of displays from magnificent paintings to archaeology finds.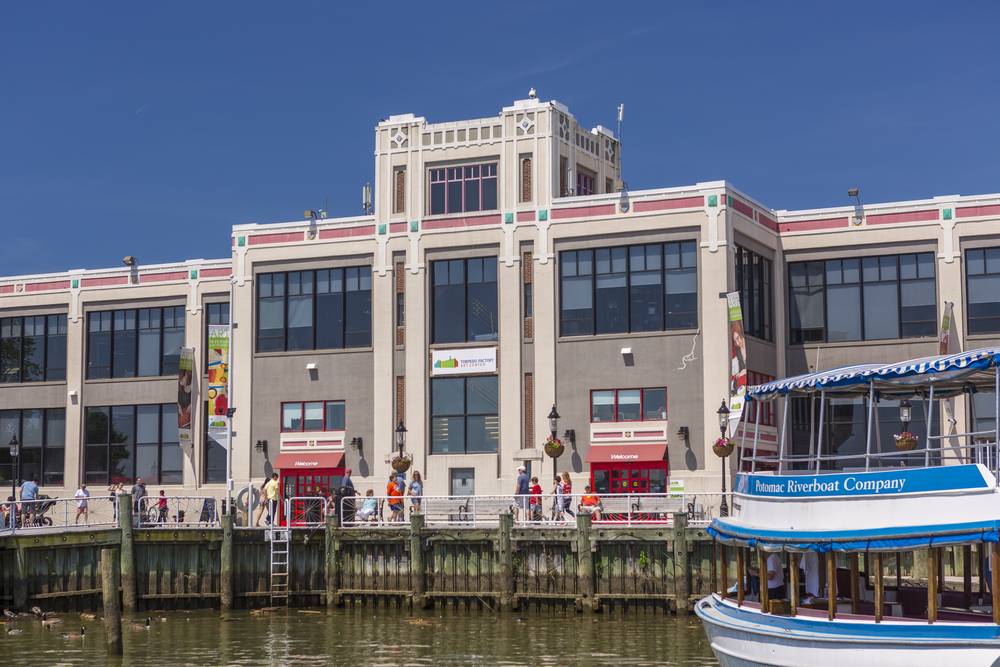 King Street Mile
If you looking for what to do in Alexandria during a nice day, King Street Mill is where you should start. It is located in the Old Town Alexandria, Va. This historic mile long road has the most quaint cobble stone streets lined with flowers and trees.
King Street Mile offers some of best things to do in Alexandria including boutique shopping, restaurants, coffee shops and bars. In the summer King Street Mile gives off such a fun vibe and hosts different types of festivities and live music on Thursdays. Weekends are bustling any time of the year making it one of the best things to do in Alexandria for adults.
While walking down King Street Mile do not miss the vibrant color murals that have been popping up all around town the last view years. It is home to some of the best restaurants in Alexandria!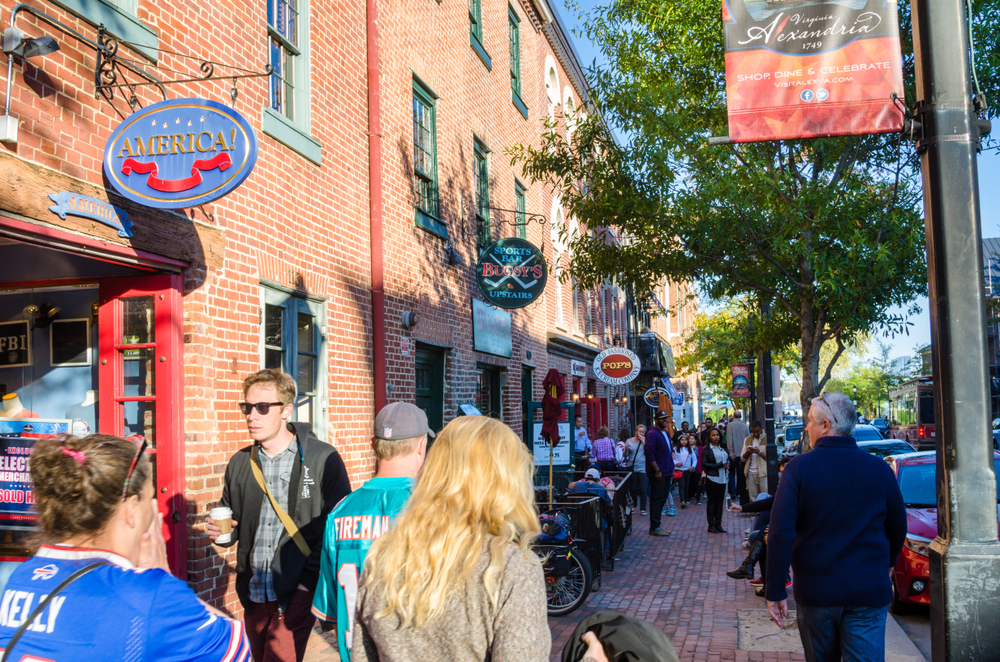 Alexandria's Farmer Market
There are so many fun things to do in Alexandria during the weekend, you should start them off at one of the many farmers markets. The old town farmers market is one of the nations oldest running. It is defiantly an attraction in Alexandria that should not be missed.
There are at least five farmers markets that operate on Sunday and Saturday mornings. These markets are a collaborative of farmers, artists, and the community members coming together to offer their visitors one of the best things to do in Alexandria.
There are so many different things to enjoy while strolling along these markets, you can expect to find the freshest farm grown fruits and vegetables, fresh press juices and coffees, and artist that are selling photography and paintings.
Carlyle House Historic Park
The Carlyle House Historic Park has been a staple attraction in Alexandria since 1753. This is another thing in Alexandria to do with kids or if you have history buffs in the family. This significant home was once home to the Carlyle family and has been restored to its original glory for the world to come view.
The Carlyle House is centrally located and is one of the best things to do in Old Town Alexandria. They are open every day of the week, offering tours through the house and pretty gardens, it is perfect way to spend an afternoon in Alexandria.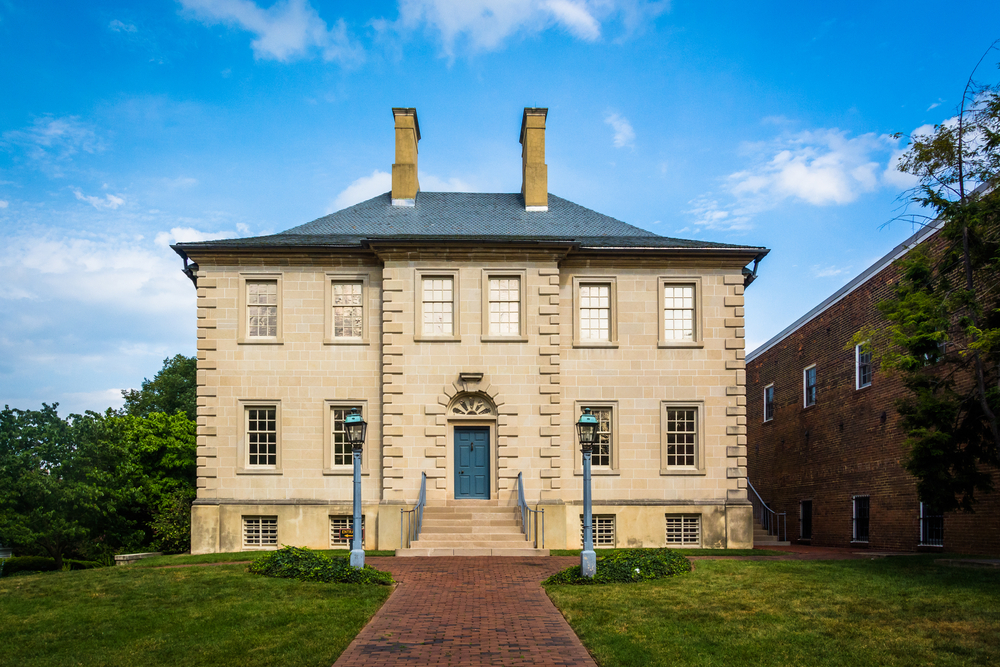 Stabler Leadbeater Apothecary Museum
The historic Apothecary Museum is another best thing to visit in Alexandria. It was once owned by a Quaker Pharmacist named Edward Stabler and he ran it with his family. The original apothecary was open from 1792 to 1933 and there are over 15,000 original features on display today.
It fits right in the rustic charm and is one of the best things to do in the of old town Alexandria. Touring the Apothecary is a great reminder of how far we have come in the world of science. This unique museum is only open Monday, Thursday, and Sunday and there are self guided tours. So make sure you do not miss this while on your tour of the best things to do in Alexandria.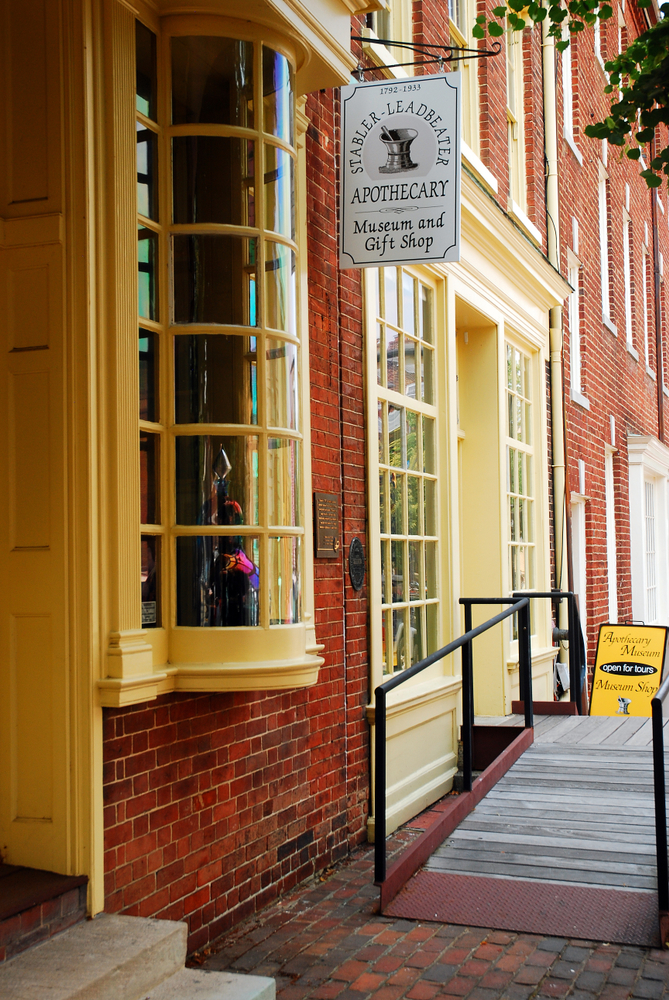 Huntley Meadow Park
Huntley meadow park should be high up on your list of the best things to do in Alexandria. Huntley Meadow Park is a break taking and plentiful park and is home to the one of best activities in Alexandria. There are recreational areas, woodland trails, fishing and some of the best wildlife spotting in all of the DMV. People come all from all over to partake in birdwatching on the the wetlands here.
Huntley Meadow Park is among the best things to do with kids in Alexandria. They offer waterfront parks to play at during the day and bike trails for the older kids and adults to ride through. If you are looking for the best things to do in Alexandria, this park can cross it off your list.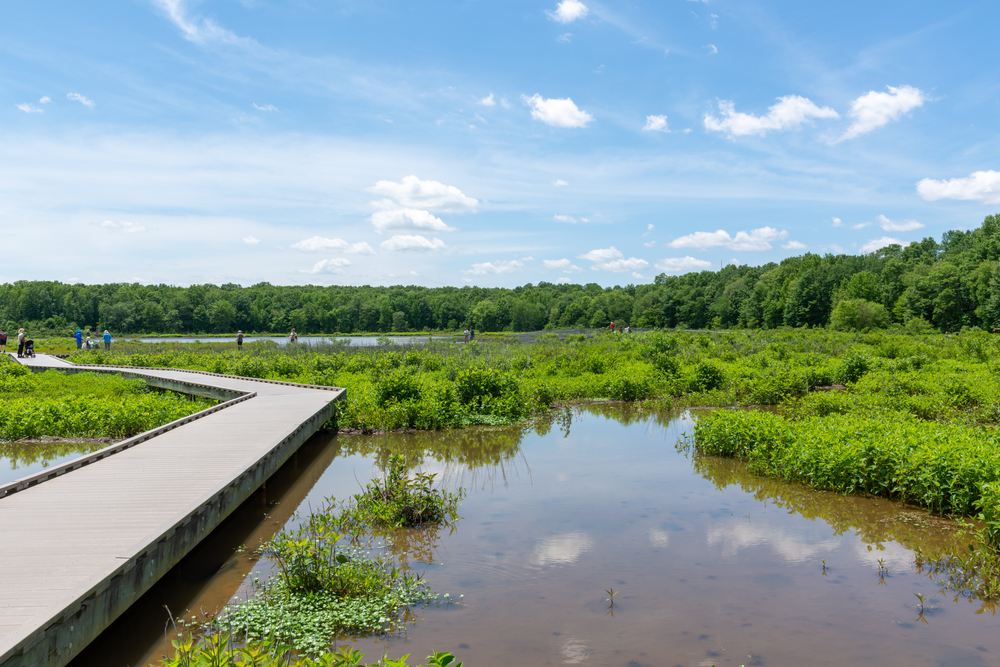 Port City Brewing Company
Sit back and relax on the patio at the Port City Brewing Company. This is a perfect way to spend an afternoon in Alexandria. They have won many various different awards for their amazing brews, and offer regular brewery tours and tastings.
No matter the season The Port City Brewing Company has your taste buds covered, they are always switching up their seasonal selections but they do keep the local favorites on tap all year round. They are located only 3 miles from Old Town Alexandria, making it so easy to catch an Uber or Lyft to the brewery.
They are a family friendly brewery and invite people all ages to come. They do have a restaurant on site and are dog friendly out on the patio.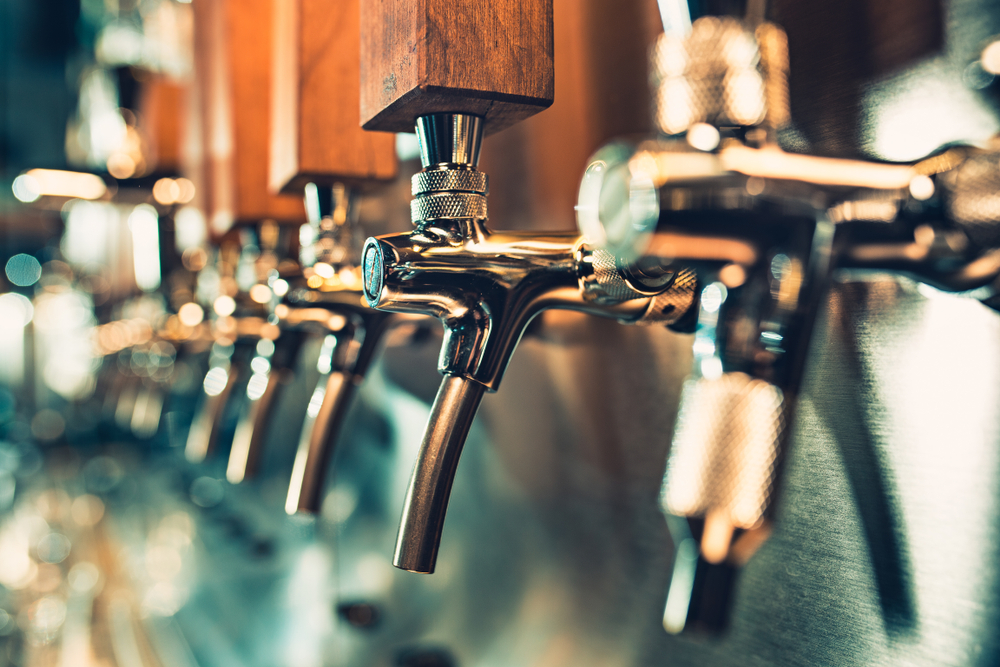 Alexandria Colonial Tours
If you are looking for things to do at night in Alexandria, then check out Alexandria Colonial Tours. These are the original ghost and graveyard tours in the old town of Alexandria. You will experience a tour in the setting of what life was like in the 18th century. When on tour you are lead down the cobble stoned paths that were once walked by the founding fathers, while lit only with lantern light.
Virginia is known to be a very haunted state and you can expect to learn all the folklore and ghost stories that linger in the streets of Alexandria. The Alexandria Colonial tour guide will be appropriately dressed in the 18th century uniform, giving you the feeling you have stepped back in time. The Graveyard and ghost tours will last about an hour making it a perfect thing to do on date night for couples in Alexandria.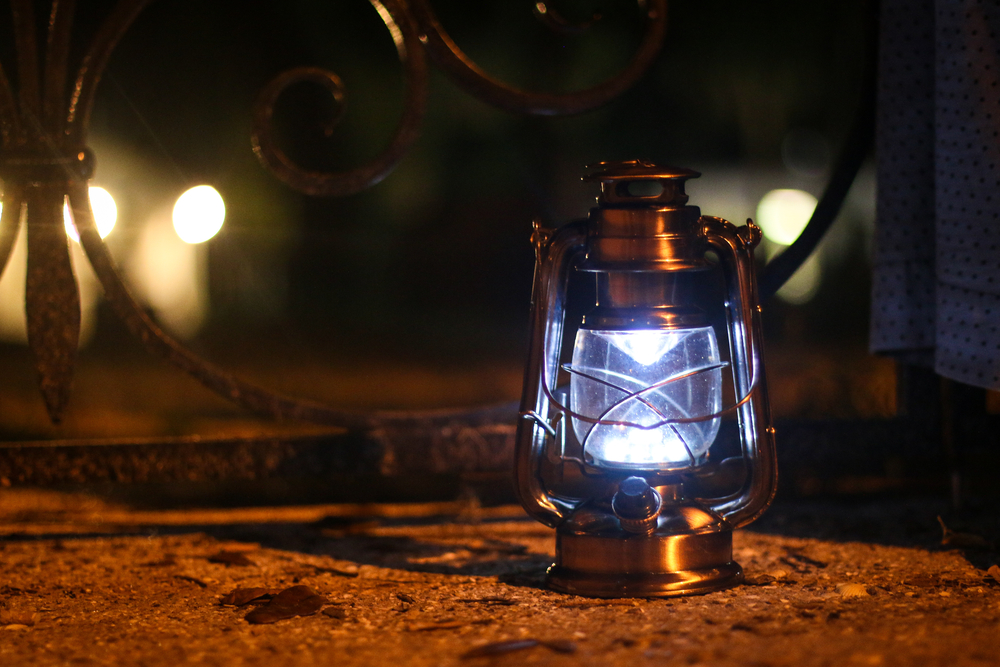 Gadsbys Tavern Museum
This historic Gadsby Tavern Museum is another attraction in old town of Alexandria. This is no ordinary museum tour though, while visiting you can enjoy the tavern restaurant they serve traditional food from the 1800's and more modern dishes daily.
The Gadsby Tavern was build in 1785 and has been a popular thing to do in Alexandria ever since. It was even added to the national historic places in 1966. They are open Thursday-Sunday so make sure to add it to your list of places to visit on your weekend trip to Alexandria.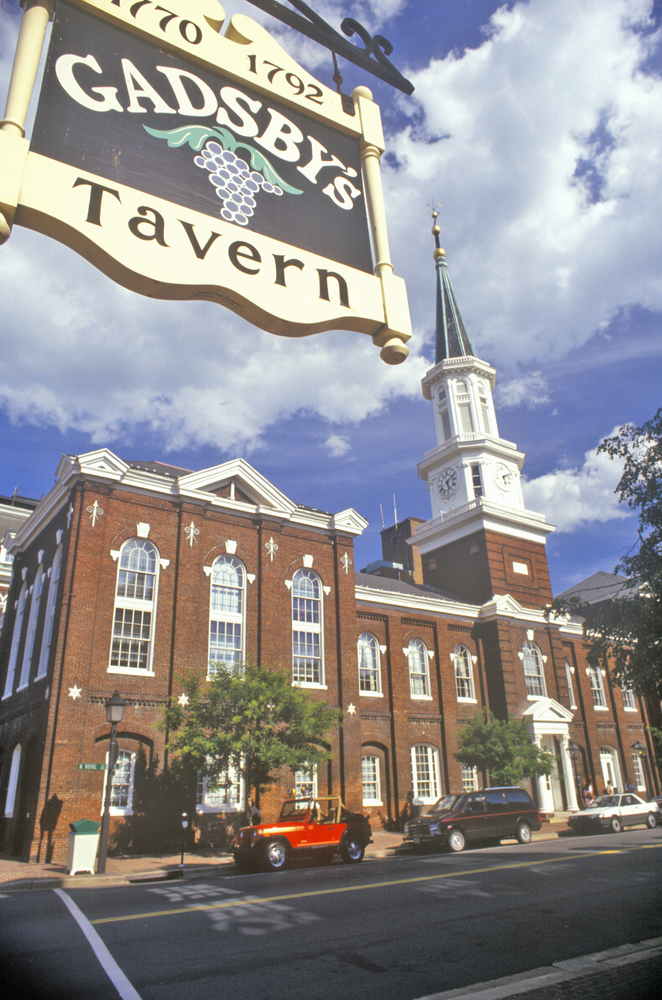 Great Waves Waterpark
If you are looking for things to do in Alexandria with kids, the Great Waves Waterpark is a perfect adventure. They are open all year round and from spring to fall the water park has over 5 water slides and a beach playground for the young ones aged 3-12. If you are a lounger you can reserve a cabana to relax in all day. For the more adventurous crowd they have batting cages and putt-putt golf and have swimming lessons on site.
If you are visiting Alexandria in the winter Great Waves transforms into what they call Ice & Lights. The amusement park is transformed into a beautiful winter wonderland. They offer ice skating, have live music and plenty of options for food. Great waves is not just for kids either, they are on the list for things to do in Alexandria for adults too.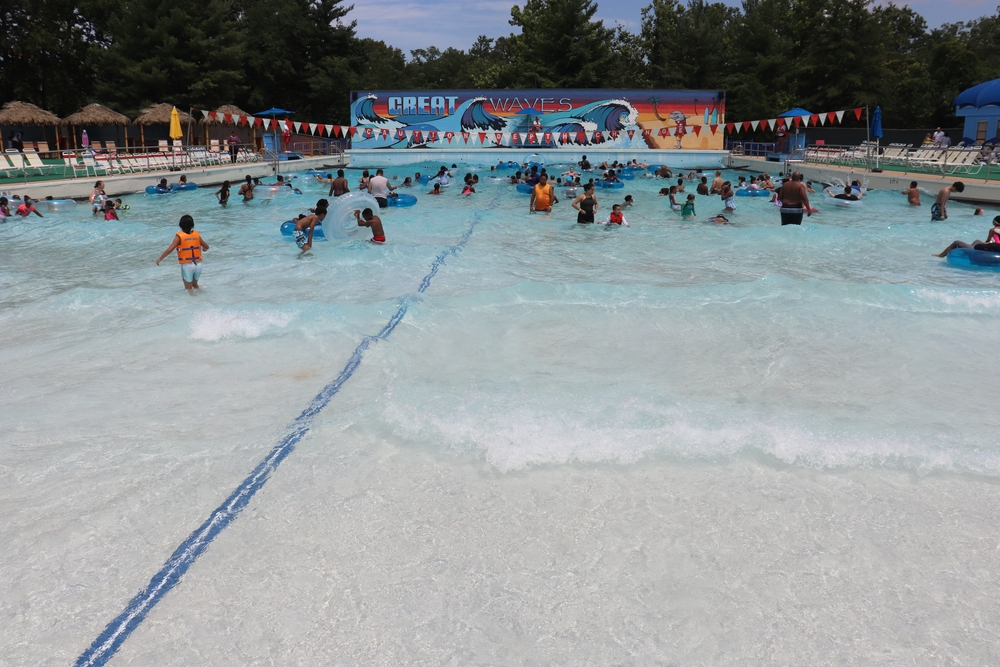 Old Town Waterfront
There are endless things to do in Alexandria when you visit the Old Town waterfront. It offers panoramic views of the Potomac River to Washington D.C. You can take a sail in a rented boat on the river, or jump on a water taxi and enjoy the sunshine.
Old town waterfront is known to have the best street preformers that you can watch while eating at one of the many outside restaurants or cafes. There are also waterfront parks and trails for walking along the riverside. There are so many things to do at Old Town Alexandria waterfront, that you can go day or night and be entertained.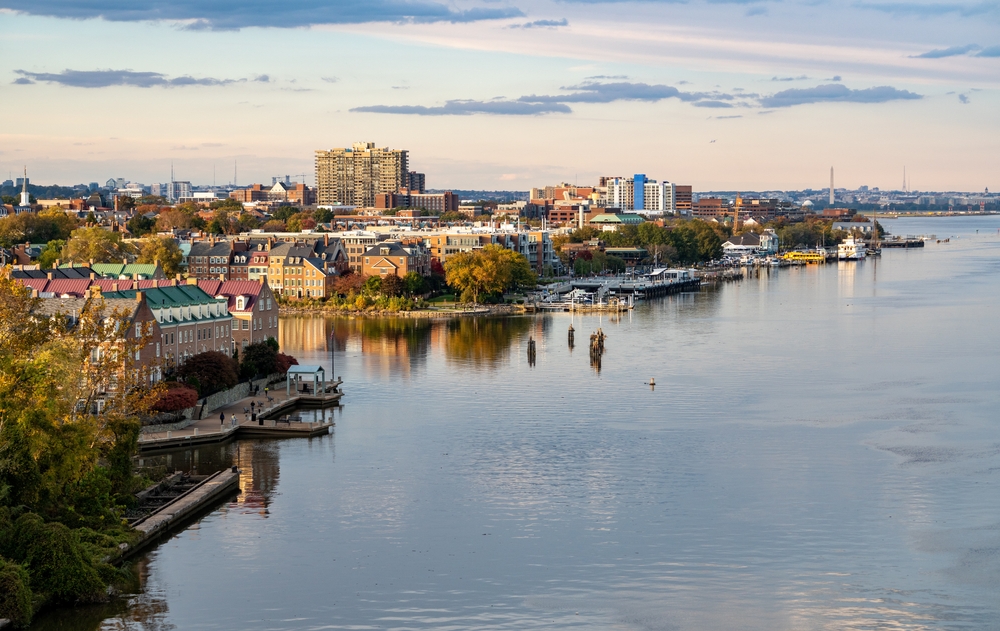 Jones Point Light House
Set in a lovely park, Jones Point Light House is another attraction in Alexandria that has been around since the 1800s. Originally build in 1856, it was a running light house untill the late 1920s. It is a very important piece of history for the town of Alexandria, not only for guiding the ships that came in but during the time it was one of the biggest distribution ports in the nation.
While visiting Jones Point Light House there are trails, picnic tables, and even two fishing piers to explore. The tour of the light is currently closed but the grounds remain open for guests to come and visit. This is the only light house that has survived on the Chesapeake Bay.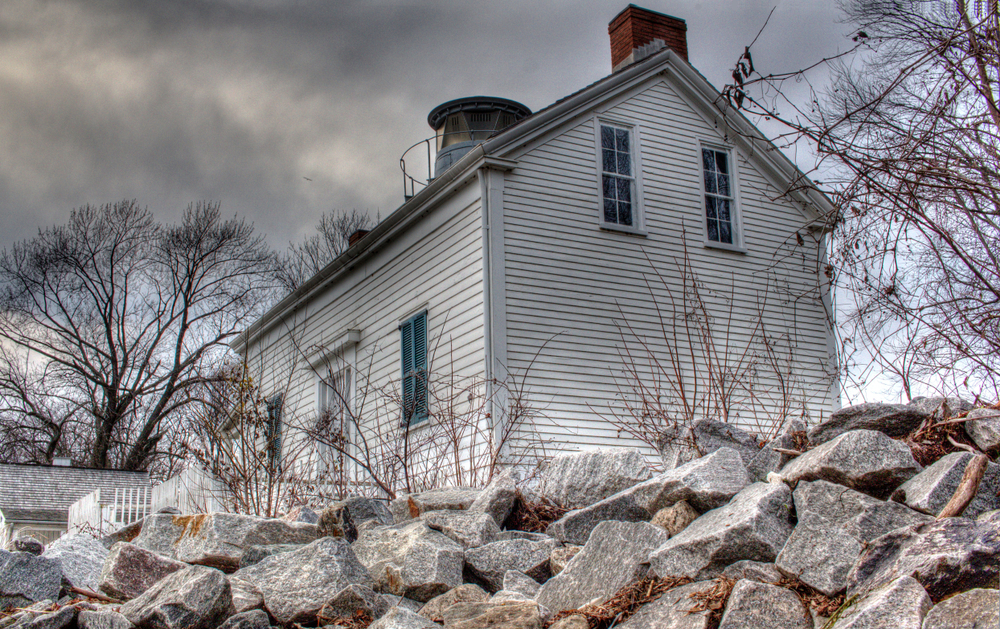 Alexandria Black History Museum
The Alexandria Black History Museum is next on the list of places to visit in Alexandria. This museum is located in once was the segregated library for Alexandria's African American residents. While visiting you can learn about all the amazing contributions the community of African Americans have had on Alexandria.
Be sure to check out the Watson Reading Room where there is research focusing on the issues of history and culture. You will want to review the museums schedule as they hold many different exhibits, events and lectures throughout the year.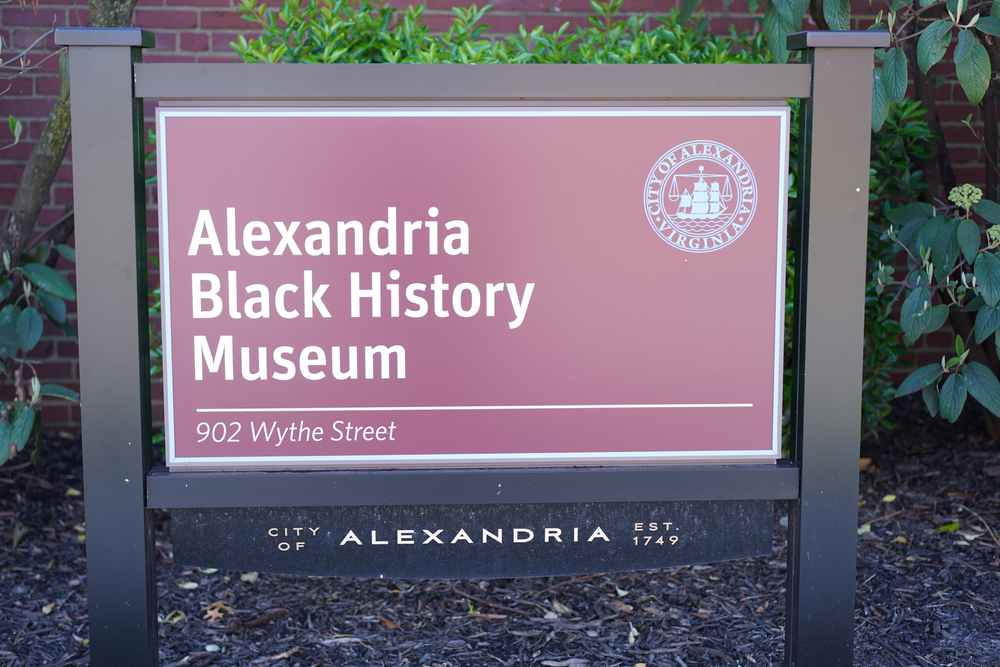 The River Farm House
River Farm is home to the American Horticulture Society, so you just know that the gardens here are going to be on full display. Once owned by George Washington the River Farm is a 25 acre site to be scene and is one of the best things to do in Alexandria.
They are open Monday-Thursday and admission is free making it a budget friendly activity in Alexandria, VA. They host many events, and if you fall in love with the grounds The River Farm also hosts the most romantic weddings. Make sure to get out to River Farm on your adventure in Alexandria.