If you're looking for the greatest restaurants in Georgetown DC, you are in the right place! Georgetown is a foodie's paradise and we have found the best of the best, just for you!
Georgetown is a great place to take a break from the busyness of being in Washington DC. The best thing about this university town is that it's a lovely place to simply be, and with our help you can simply be there with information about the best restaurants in Georgetown close at hand!
Planning your trip to Washington DC last minute?
Hotels and tours sell out fast! Make sure to book in advance to ensure availability. Here are our top picks for Washington DC:
Top Experiences And Tours To Book In Advance:
Best Places To Stay In Washington DC:
We have compiled a list of the 15 top restaurants, cafes and eateries in this gorgeous city for your visit. From sensational breakfast options to mouth-watering dinners, there are restaurants in Georgetown for everyone, with cuisines from as far Italy to Japan and everywhere in between!
If you're looking for a complete bucket list of things to do while in Georgetown, check our list of the 15 best things to do in Georgetown DC you shouldn't miss!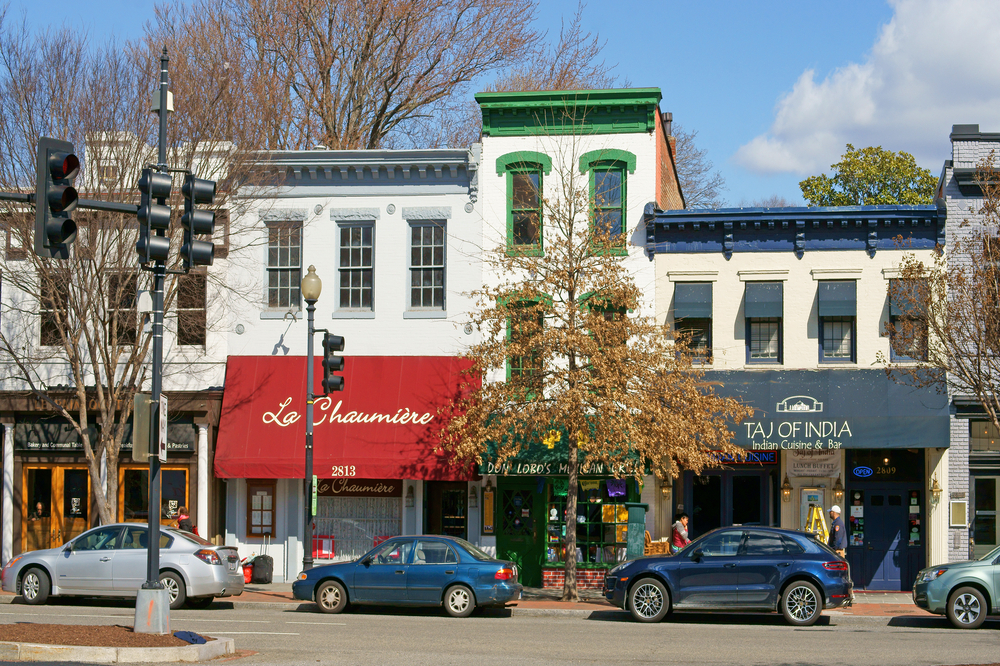 15 Best Restaurants in Georgetown DC You Must Try
Georgetown Pizza and Grill
If you need to find the best Georgetown pizza, look no further than Georgetown Pizza and Grill! Our favourites are the Greek pizza (think gyro meat, feta, olives and tzatziki!) and the buffalo chicken pizza (more pizzas should come on a base of blue cheese!) but they also have some great meal deals and their pizza and wings deal is always so tempting!
While the restaurant itself is not super fancy, it does have a dine in option, but is also one of our favorite takeouts! They're also open until 2.45am every night which is very random but means if you've had a big night out on your vacation you will not go hungry! It is seriously some of the best food in Georgetown! Of course, being a pizza joint, they also offer delivery, plus you can save 10 per cent on your order if you order online.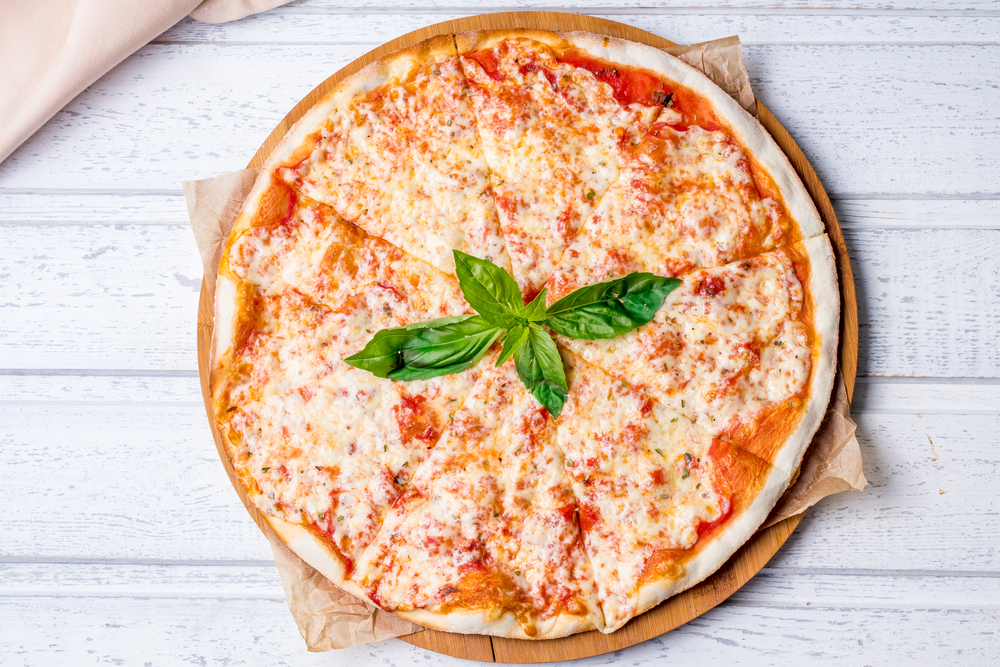 Ristorante Piccolo
Ristorante Piccolo offers the most delightful Italian food in Georgetown in a gorgeous Tuscan-style romantic trattoria setting.
Ristorante Piccolo has won multiple awards over the years, including consecutive recognition from the Restaurant Association Metropolitan Washing, and it's easy to see why. They have an extremely extensive menu but we can't go past the meatballs scarpariello, ravioli verde and lasagna al verdure, but truly, anything you order here will be authentic and delicious.
If you're looking for a lovely restaurant with bright flowers, crisp white tablecloths, an extensive and authentic menu and wine list, you need look no further. At Ristorante Piccolo you will feel like you have stepped into the heart of Florence. Offering indoor dining as well as outdoor options (patio and balcony), carry out and delivery, Ristorante Piccolo is not just our favorite Italian restaurant in Georgetown, but one of the best restaurants in Georgetown, period!
Curry and Pie
Hands down one of the best Georgetown restaurants is Curry and Pie. Marketing themselves as 'Indian Asian fusion' and with a motto of life is short, don't waste it on boring food, a visit to Curry and Pie is a must whenever we are in Georgetown. And they are not kidding when they talk about fusion – tandoori tamales!? Yes please! French fry chaat? Now you're talking!
If you don't love Indian food, well, fear not! Because you guessed it, this awesome restaurant also serves pizza! Our favorites are the margherita pizza and mushroom pizza. Simple but certainly not plain.
But if you need a curry, and who doesn't, we recommend the chicken korma or malai kofta. They also have a tandoor oven, which means you can satisfy your tandoori cravings, with options including chicken, shrimp and lamb.
We love it here so much, it's one of our very favorite restaurants in Georgetown!
Martin's Tavern
No list about the best restaurants in Georgetown DC would be complete without Martin's Tavern. Martin's Tavern not only offers amazing food and an extensive menu, but is also extremely historic. Having been around for over 80 years, Martin's Tavern has seen presidents and celebrities through its doors. Apparently it's even where JFK proposed to Jackie! Definitely a must-see Georgetown restaurant!
It is also our favorite place for brunch in Georgetown, with options including fried chicken served with a fried egg, cheese and sausage gravy on a buttered biscuit (SO good!), as well as more traditional biscuits and gravy, avocado toast, and steak and eggs. They even have a whole menu dedicated to comfort food including the Tavern Treat, a toasted English muffin topped with sauteed Lump crab meat, mushrooms and hollandaise sauce. Just the ticket!
If you are looking for the best Georgetown food in the most Georgetown setting going, you won't want to miss enjoying a meal at Martin's Tavern!
Dumplings and Beyond
Our favorite Chinese food in Georgetown DC is served at Dumplings and Beyond.
Beyond dumplings (get it?), they offer tried and true menu selections including an assortment of fried rice and noodle dishes, and all your favourite proteins! We really recommend their eggplant with hot garlic sauce, house special fried rice, and mu shu pork!
But if it's dumplings you're looking for – and who isn't looking for dumplings – you'll want to try their fish and cilantro dumplings as well as their chicken and black mushroom dumplings! We love them! Each serving of dumplings has ten pieces, which is perfect for sharing if you want to order different flavors and try a few different types.
At Dumplings and Beyond they claim that every dumpling is a perfect bite and honestly, we couldn't agree more! It really is one of our favorite places to eat in Georgetown!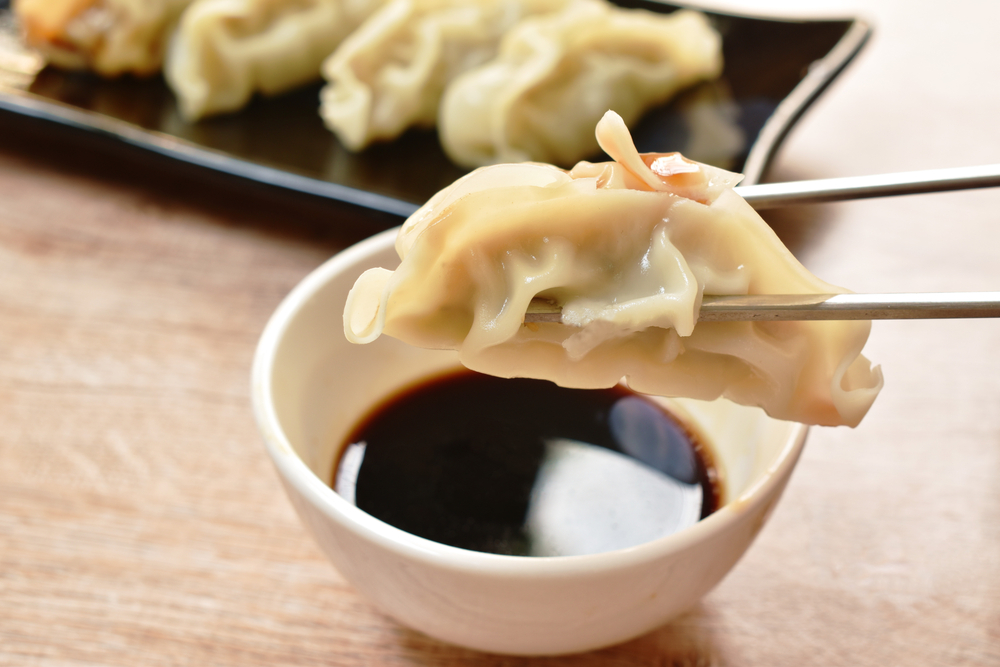 Chez Billy Sud
Looking for what to eat in Georgetown DC? Fancy a little French? Look no further than Chez Billy Sud, a fine dining French bistro without the usual fine dining price tag. Do note though, they are not open every day so definitely check ahead of time so you're not disappointed!
Enjoy dinner in a beautiful dining room with wooden floors and white tablecloths, or if the weather is good enjoy the patio seating. They also have a fantastic wine list and cocktail menu, so you can really kick back and enjoy your evening. We love their moules-frites (mussels, Dijon, pastis, cream, herbs and fries) with an extra side of braised Swiss chard. If you're really up for a treat, try their macaroni au gratin, you will not regret it!
If you're visiting Georgetown why not spoil yourself with a visit to Chez Billy Sud, which is easily one of the best restaurants in Georgetown! Ooh la la!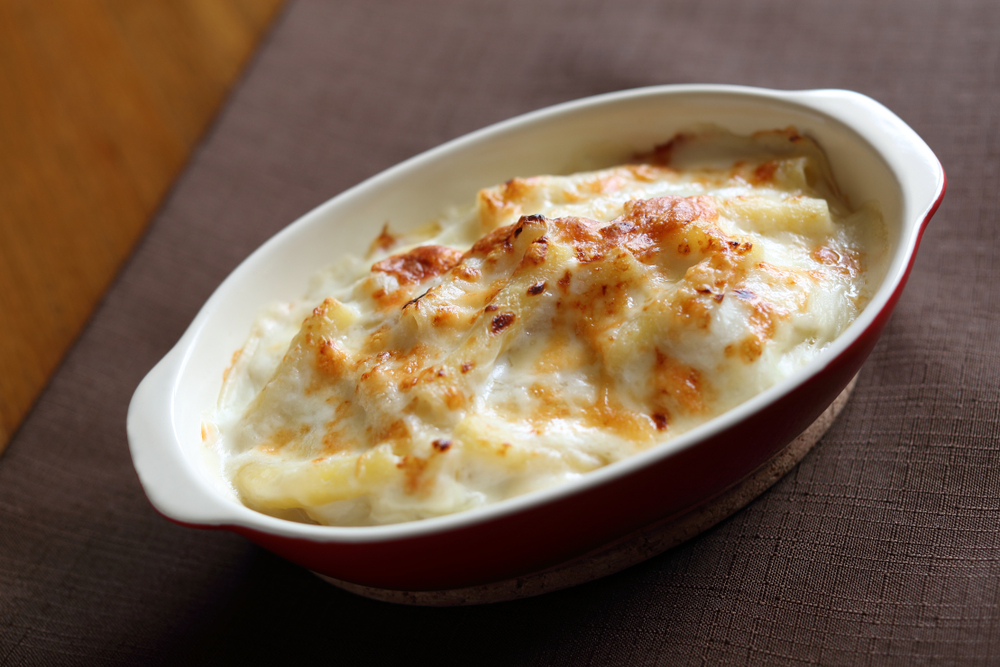 Georgetown Gourmet
If you're looking for a quick, cheap bite to eat we highly recommend stopping in at Georgetown Gourmet, a tiny gem of a store offering some of the best lunches in Georgetown DC!
One of our favorite things about Georgetown Gourmet is that you can customize your order with a choice of four bagel options, two bread options and four wrap options! Amazing! We can't go past the Senem's off the all day menu – cream cheese, tomato, cucumber and avocado on a fresh bagel! The Roma panini is also a winner – think prosciutto, mortadella, salami, provolone and more!
Georgetown Gourmet offers delicious fresh food with friendly service at affordable prices. While there is some seating it is a small store, so we recommend grabbing your sandwich and finding a place in the sunshine to savor it! It is truly one of the best places to eat in Georgetown! While you are in town, consider checking out some of the best Black-Owned Restaurants In DC!
Mai Thai
Mai Thai is located in the heart of Georgetown DC. They pride themselves on offering authentic and contemporary Thai food with outstanding customer service. With a warm and inviting restaurant, Mai Thai is a comfortable place to have a meal and a few cocktails. They also offer patio seating which is magnificent on a sunny day. We highly recommend their poh tack soup, pad Thai tofu, and basil fried rice.
Mai Thai also offers a Japanese menu including sushi, sashimi and salads. While many dual-cuisine restaurants struggle to master either, Mai Thai delivers both extremely well, with some of the best sushi in Georgetown. We love their Hawaiian sushi roll featuring pineapple! As well as their Potomac roll, with tuna, fried red onion, avocado and spicy sauce. Delicious.
By the way, if you find yourself in Georgetown for your birthday, you can eat for free at Mai Tai as long as you call ahead and dine in! Why not? It's absolutely one of the best places for dinner in Georgetown, we love it and we know you will too.
Farmers Fishers Bakers
Located on the wonderful waterfront in what they call an urban farmhouse, Farmers Fishers Bakers is our favorite spot for breakfast in Georgetown DC. This excellent restaurant is delivered by the farming families behind the North Dakota Farmers Union, meaning considerable care has been taken with sourcing of ingredients, as well as sustainability.
They have multiple morning menus – breakfast, first bake, and weekend brunch. There is something here for everyone. We love the pimento cheddar biscuit basket, breakfast tacos (think scrambled eggs, applewood smoked bacon, cotija cheese, cilantro and salsa, served with a side of hash browns!) and their chocolate chip buttermilk pancakes. They also have a customisable breakfast option where you choose how you want your eggs and select from an extensive range of meats, bread and sides.
They are also open for dinner with a great menu, making this one of the best Georgetown restaurants, a true all-rounder! We love Farmers Fishers Bakers, we love the concept of it, the location, the atmosphere and most of all the amazing food, made with love! Don't miss it!
DAS Ethiopian Cuisine
If you're keen to try something different to the usual pizza, curry and sushi go-tos, we highly recommend a visit to DAS Ethiopian Cuisine, a stunning, two-storey restaurant located in the very heart of Georgetown DC. DAS Ethiopian Cuisine offers fine dining standard food without the usual price tag. It truly is one of the finest restaurants in Georgetown!
Overlooking Georgetown's bustling M Street, you can even enjoy your meal al fresco on their patio while people watching in central Georgetown. DAS Ethiopian Cuisine offers traditional Ethiopian food presented in a contemporary style. We love their Ethiopian-style short ribs, chicken doro wat (chicken, Ethiopian red pepper sauce, and spices with a hard boiled egg), and the DAS combination vegetarian entrée sampler. You will not leave here hungry!
DAS Ethiopian Cuisine is definitely one of the most wonderful places to eat in Georgetown. We can't wait to go back!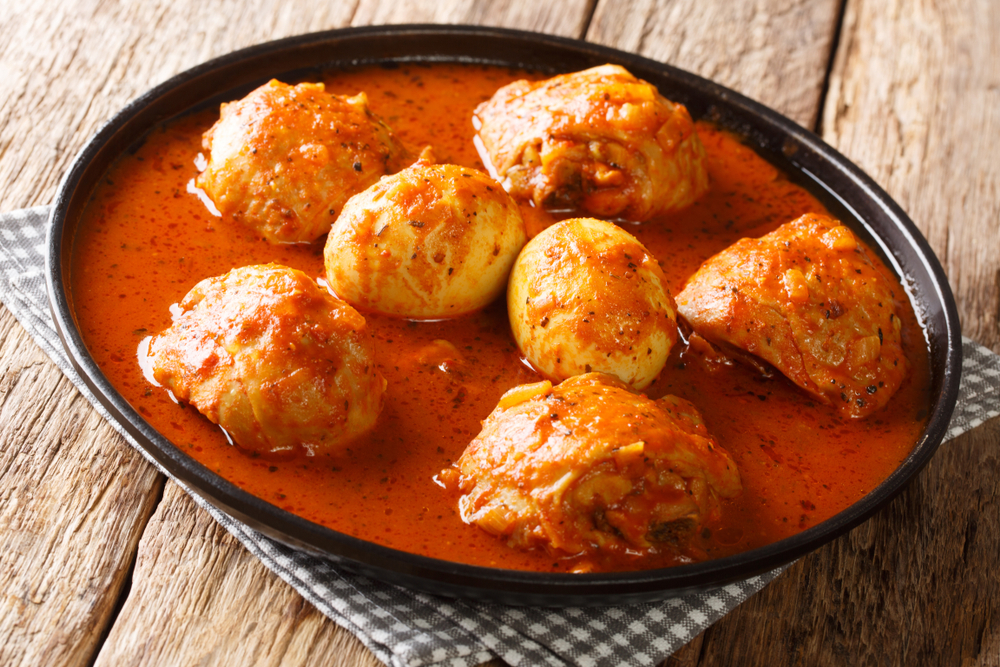 Tony and Joe's Seafood Place
For an outstanding seafood experience, you'll want to drop into Tony and Joe's Seafood Place. We love the location of this place, right on Washington Harbour. You can choose to sit inside or fine al fresco on the riverside patio.
Beyond the location, their food is also outstanding, fresh and delicious. We love the shrimp and grits (it's spicy!), broiled mahi mahi (served with rice, broccoli and mango butter!) and the Ivy City Smokehouse smoked fish board. They also do an amazing side of fried brussels sprouts with chipotle aioli. But anything you choose here is bound to be a winner. The fish is fresh, often local, and it is always cooked to perfection. As well as seafood they offer a great range of steaks, chicken, even tacos are on the menu!
Tony and Joe's Seafood Place is waterfront dining at its best and one of the finest places to eat in Georgetown! Established nearly 40 years ago, it's definitely a Georgetown staple!
Thunder Burger and Bar
For an authentic American burger experience, you'll want to drop into Thunder Burger and Bar.
We recommend so many things from this place it's really hard to narrow it down here! BUT if we must, the O Fortuna burger with seared rare ahi tuna, caramelized onion relish, tomato and wasabi mayo is probably our favourite! That said, Belly Dancing burger, with soy glazed grilled smoked pork belly, rocket, tomato and caramelized onion relish is also out of this world! What a treat!! It's also worth noting that if you're looking for somewhere for brunch in Georgetown, Thunder Burger and Bar has you covered, with all the breakfast classics as well as shakshuka (eggs poached in a rich spiced tomato sauce), shrimp and grits, and an amazing breakfast burrito.
Thunder Burger and Bar offers both indoor and outdoor dine in. The restaurant is cosy and with a massive drinks menu covering wine, spirits, cocktails and beer, it's the perfect place for a drink and some top notch food in Georgetown.
Peacock Cafe
Peacock Café is one of our must-see places to eat in Georgetown DC! Open for lunch and dinner all week, with brunch on the weekend, the award-winning chef at Peacock Café offers an eclectic menu with something for every palate! They offer also outdoor seating in a charming courtyard.
Our favorites are the Qaymeh (lamb stew with yellow split peas, tomatoes and sundried limes), crab and pesto risotto, and the blackened Scottish salmon fillet. For brunch we love their corned beef hash served with poached eggs and hollandaise sauce. So good! They have an amazing drinks list, including wine from around the world, a long list of cocktails, and even their own juice bar.
One of the best things about Peacock Café is that they offer a Meals of Hope program, where you can buy a meal for a frontline worker or someone in need! What a great idea and lovely way to give back.
Peacock Café offers contemporary American food, friendly service in a gorgeous setting. You'll love it!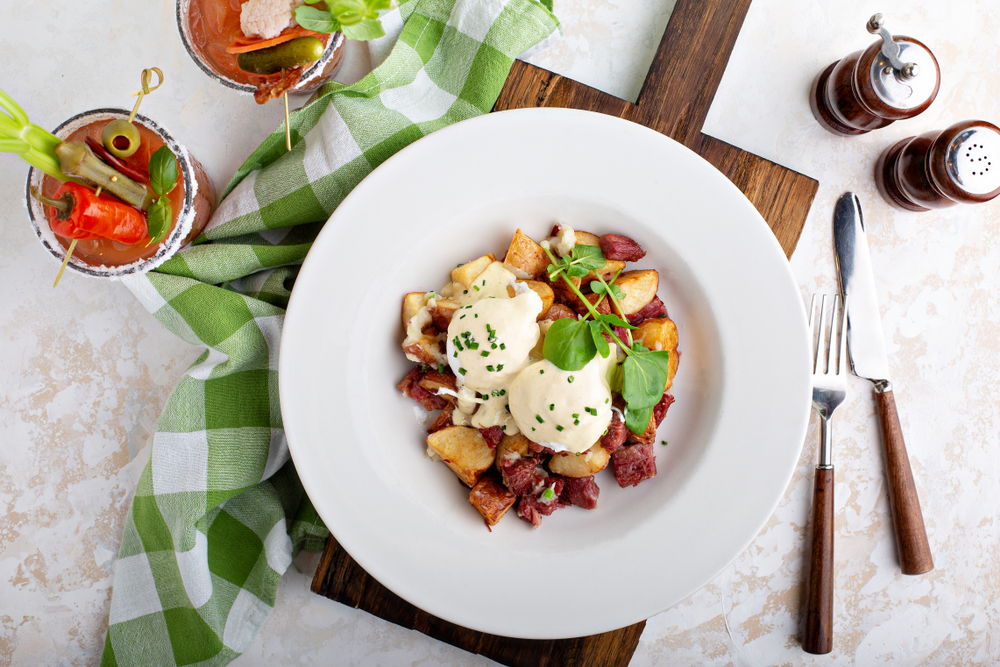 Bodega Spanish Tapas and Lounge
If you're thinking of places to eat in Georgetown DC and you're thinking of tapas, you must visit Bodega Spanish Tapas and Lounge! Located centrally in Georgetown, Bodega Spanish Tapas and Lounge offers authentic Spanish food in a great atmosphere.
It's so hard to narrow down our favorite tapas, but we always love the sepia a la plancha (grilled cuttlefish with olive oil and sea salt), datiles con tocino (bacon wrapped around crispy dates), and tostada de queso de cabra con miel (toasted bread with goat's cheese and honey). But really, you cannot go wrong here!
Bodega Spanish Tapas and Lounge offers indoor and outdoor dining, but if you choose to sit outside you will be able to enjoy their beautiful water fountain! They also offer special events including flamenco dance lessons and Spanish wine tasting so it's worth checking their website before you visit! We love this place, and we know you will too!
Amigo Mio
If you're looking for where to eat in Georgetown DC that serves Mexican food, you'll want to swing by Amigo Mio, a delightful restaurant offering the best in TexMex food located right in the heart of Georgetown.
Offering everything we know and love from a Mexican restaurant, it can be pretty tough to choose from their menu! But we love their nachos, pollo pechuga (grilled chicken in a white wine and soy sauce reduction, wow!), and their fajitas are next level! They also offer ten different types of margaritas, such as apple, strawberry, and mango, as well as four tequila based cocktails. We love the mango cilantro martini!
Amigo Mio pride themselves on using fresh ingredients wherever possible, and their staff are friendly and inclusive. The restaurant is bright and funky and the food is great… what more could you want, really? For Mexican dining in Georgetown, this is it!!