If you are looking for the best restaurants to try in Jackson MS, then you have come to the right place! No trip to Mississippi is complete without a trip to their capital city and the food is definitely a bonus!
Many people come to Mississippi for the beautiful state parks or to chase waterfalls, but not enough come for the culinary experience! This southern state blends its southern roots, beach town fair, and French influence to create a wonderfully diverse foodie paradise. We have compiled the best Jackson food for you to read through!
Food choices can sometimes be overwhelming while traveling, so we picked some of our favorites across influence, budget, and culture. For a delicious list of what to eat in Jackson MS, keep reading and your mouth will water!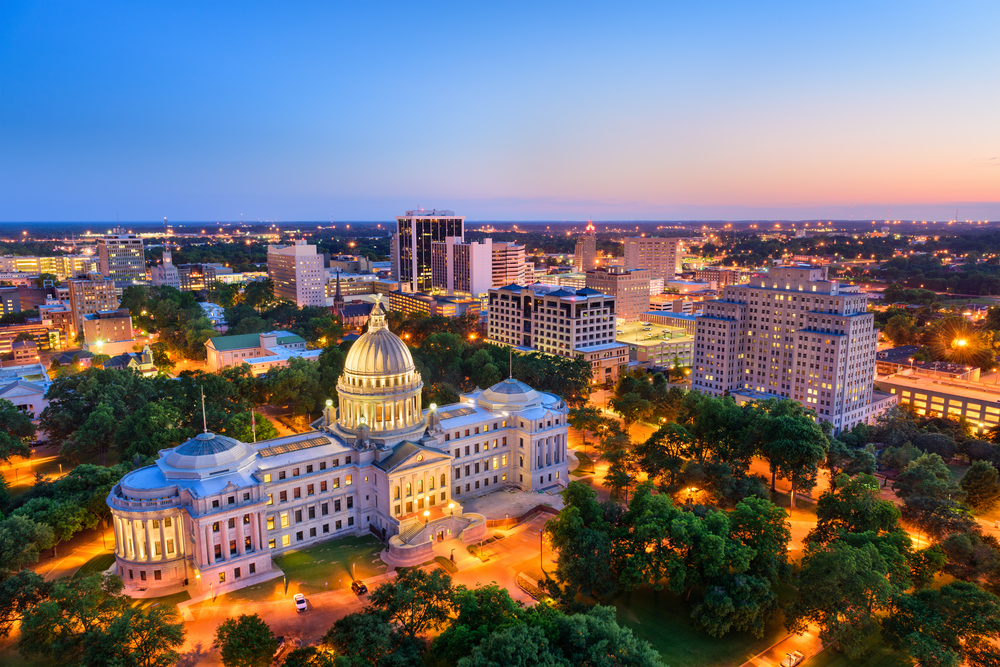 15 Best Restaurants In Jackson MS You Must Try
Saltine
The best brunch in Jackson can be found at Saltine Restaurant! This semi-upscale establishment has a business casual dress code, and the attire adds to the experience of dining at Saltine.
One of their most popular items is the Banana Fosters Pancakes with two house pancakes, fosters sauce and bacon. For a taste of the south, try the Scotch Egg, a sausage wrapped six minute egg with grits and pepper jelly! Saltine also has an extensive brunch cocktail and coffee menu!
Saltine is high on our list of where to eat in Jackson not only for their wonderful brunch, but their lunch, dinner, dessert, and cocktail menus are delicious as well! If you catch a show at Duling Hall, the Saltine staff can be found serving drinks during the concerts! For dining in Jackson, do not miss Saltine!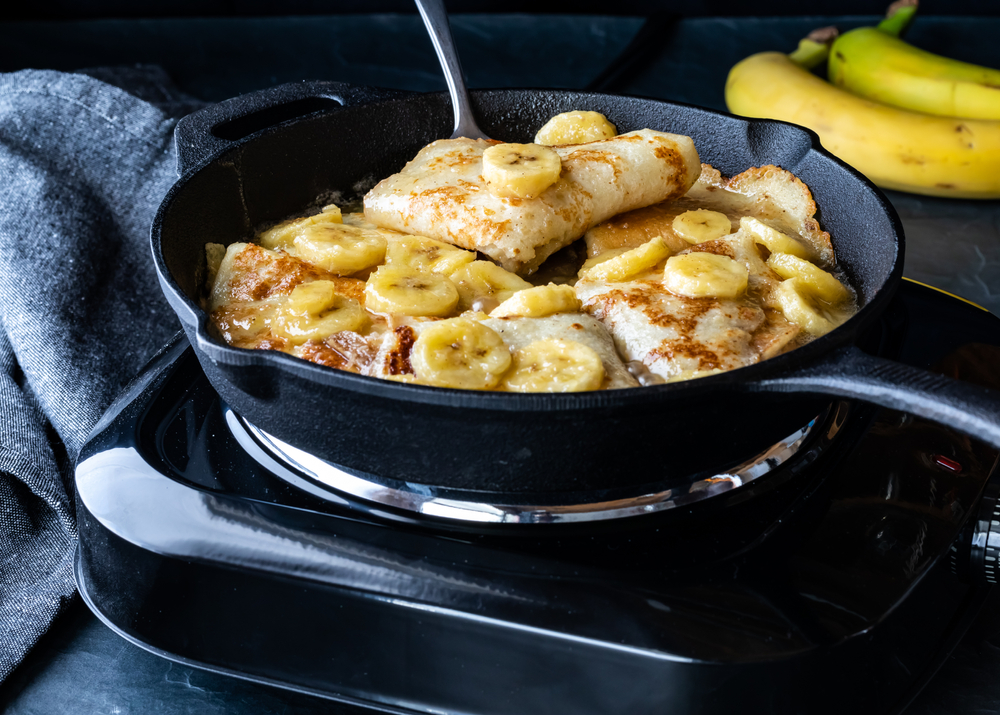 The Mighty Crab
For the best seafood in Jackson MS, you have to try The Mighty Crab! The decor will transport you to a small village by the sea. The bar is in a boat (in the middle of the restaurant, no water in sight) and the buoys, fishnets, and other memorabilia adorning the walls make this a fun experience!
Their menu includes all the best southern sides like hushpuppies, raw oysters, and chicken wings! You can get all manner of fried fish from shrimp to tilapia, and catfish! To have a truly authentic experience, you can order steamed shrimp with the head on! The Mighty Crab also has Blue Crab and Snow Crab legs as well as lobster tails and crawfish!
If you are looking for delicious seafood, The Mighty Crab is one of the best restaurants in Jackson Mississippi!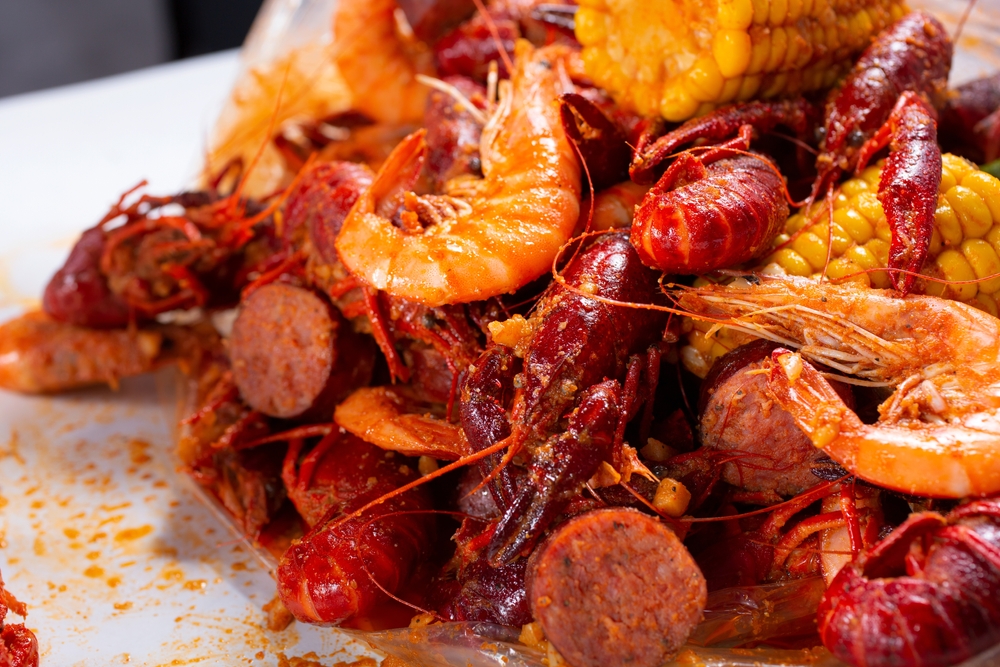 Babalu
For the best dinner in Jackson, we recommend Babalu, Southern cuisine with a Latin flair! One of the highest rated restaurants in Jackson, Babalu has the industrial look with bright beautiful colors thrown in!
People love their tableside guacamole and their salsa will have you wanting to take cups home! We recommend trying the Chicken Satay which is grilled chicken skewers, black beans, yellow rice, fire roasted corn, pico de gallo and then drizzled with a teriyaki glaze. If you are feeling adventurous, you can also get duck tacos!
Babalu has a delicious brunch and dessert menu as well! For one of the best restaurants in Jackson, try Babalu!
Iron Horse Grill
For one of the best Jackson restaurants, Iron Horse Grill should be top of the list. Enriched with deep history, Iron Horse Grill was opened in 1906 as the Armour Smokehouse. Labeled an icon of Mississippi heritage, the building has burned down mysteriously not once, but twice!
Their menu includes charcoal grilled fajitas, southwestern eggrolls, hot tamales, smokehouse burgers and many more lunch and dinner options! If you partake, some drinks from the bar will also be a delectable experience! The Honeysuckle Blues and Ghost in the Machine are divine!
The Iron Horse Grill also offers a museum tour, a unique experience for teachers to take their class to or for your standard history buff! You can catch live music here as well! For amazing and educational dining in Jackson, head to Iron Horse Grill!
Keifers
A local favorite, Keifers is one of the best restaurants in Jackson Mississippi for Greek food! Known for the made to go selections and quick service, it is no wonder people keep coming back!
Known as the best lunch in Jackson, Keifers' sandwiches, wraps, and salads give their customers a taste of the motherland. For groups, they do have more American offerings if the flavors of Greece are not everyone's fancy. Their famous feta dressing makes everything on their menu, from pitas to gyros just that much more delectable!
For some of the best dining in downtown Jackson, be sure to check out Keifers early on in your trip so that you can keep coming back!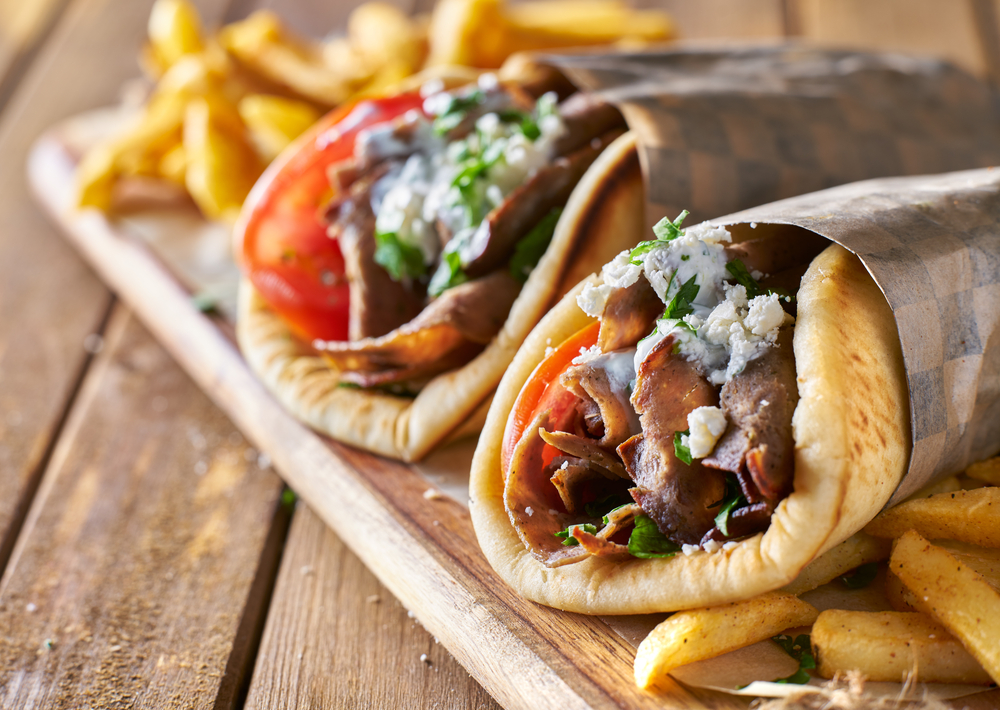 Aplos
Expanding on the Greek theme, Aplos is one of the best restaurants in Jackson for Mediterranean food! Their focus is on food from Italy, Greece, and the Middle East making dining at Aplos a true treat for your taste buds! Their focus surrounds their eight-spit rotisserie and their Italian pizza oven!
You can enjoy spit-fired meats within the wraps, salads, and Italian Neapolitan pizzas!
Located inside of Highland Village, you can do some shopping after your meal! Or work up an appetite shopping to enjoy your meal a little more! Aplos is one of the best restaurants in Jackson and the perfect place to expand your palette!
Char
For fine dining in Jackson Mississippi, Char is the go-to. Their goal is to bring you Southern cuisine in a warm and inviting atmosphere and they do such a wonderful job! The cushioned deep red bench seats, dark wood, and warm lighting elevate the dining experience!
Their specialties include USDA Prime and Choice cuts of beef, veal and lamb, along with seafood and roasted shellfish! With daily lunch specials, nightly live piano music in the bar areas and a jazz brunch on Sunday, it is always a good time to dine at Char!
For fine dining, Char is one of the best restaurants in Jackson! They also have five private dining rooms to reserve if you are celebrating with a group!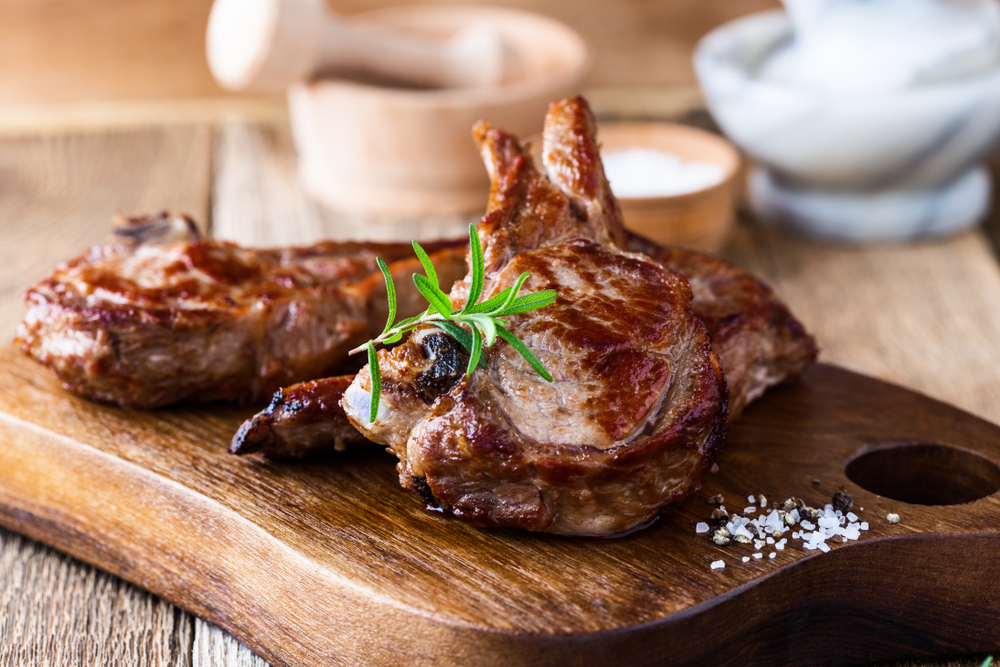 Elvie's
For the best breakfast in Jackson, make your way to Elvie's because they bring a touch of New Orleans to the heart of Jackson, MS! This all day cafe highlights Southern farmers from oyster farmers in the Gulf to organic produce and sustainably raised animals.
Inspired by French cafes, Elvie's has vintage decor, an open kitchen, and beautiful white tole all the way to the ceiling. The breakfast menu includes Bruleed Grapefruit with mint and almond yogurt, classic biscuits and gravy served with grits, French Omelettes, and a full coffee bar.
Elvie's encourages reservations, but will do their best to seat walk in customers. We encourage you to luxuriate in your meal, take your time, and enjoy the atmosphere! For the best food in Jackson, check out Elvie's for breakfast!
The Manship Wood Fired Kitchen
Our favorite all around restaurant is The Manship Wood Fired Kitchen. Their motto is "Without fire, how can flavor ignite?" and they do as much as they can with fire! Fort the best dining in Jackson, Manship is a must!
They have a brunch, lunch, dinner, and libations menu. Brunch is served weekends from 10am-2:30pm and includes items like avocado toast, breakfast steak burritos, charcuterie pizza, and waffles and lots more! Their lunch menu includes crawfish egg rolls, heirloom tomato salad, summer squash pizzetta, and smoked tuna BLT. The dinner menu includes a wagyu skirt steak, half a rotisserie chicken, duck confit and egg pizzetta, and lasagna! Their libations menu says they are the best stocked bar in Mississippi!
For every meal, The Manship Wood Fired Kitchen has some of the best food in Jackson! Check it out next time you are in town! You will not be disappointed!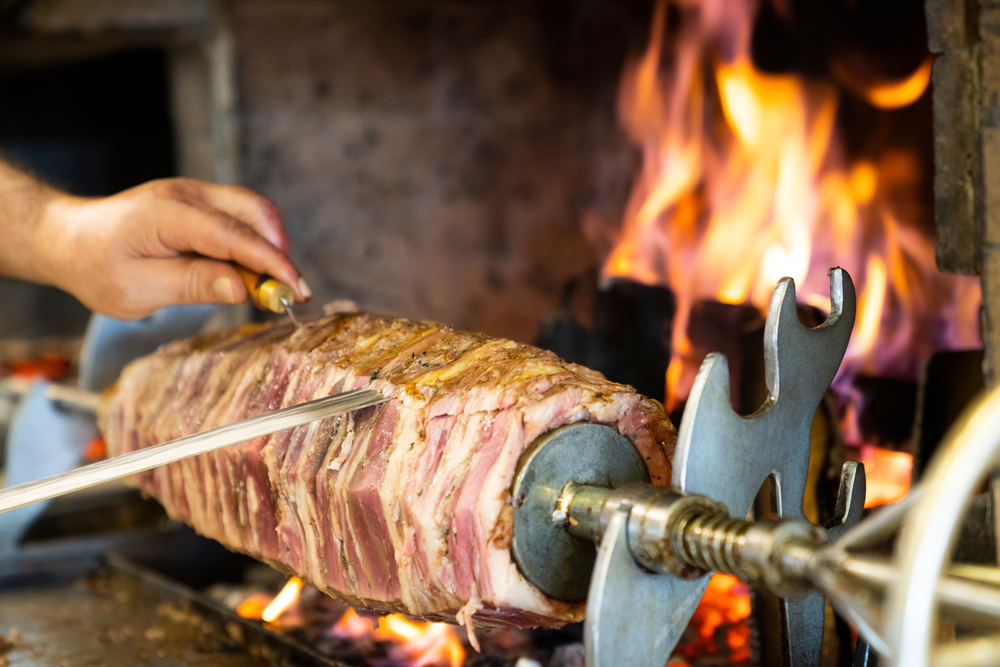 Meals the Heal
For what to eat in Jackson when you are Vegan, we recommend Meals that Heal! Within their establishment, they do not handle an animal by products such as meat, eggs, but also honey, gelatin or lard. They also only use grape seed oil because it is non-GMO, and use only spring water. For Vegans, Meals that Heal covers all the bases!
The menu varies by day. For example, there is Taco Tuesday, Wellness Wednesday, Therapeutic Thursday, etc. Although slightly different on their daily offerings, crispy fried cauli-wings, okra gumbo, and mac and yeese show up most days!
Meals that Heal is one of the best restaurants in Jackson for Vegans!
Sal and Mookie's New York Pizza and Ice Cream Joint
Sal and Mookie's NY Pizza and Ice Cream Joint has the best pizza in Jackson! With authentic New York flavor, they keep the vibe fun, funky, and fresh! Their little Italy themed menu, pizza, and ice cream parlor makes Sal and Mookie's a must!
Sal and Mookie's menu includes caprese, fried calamari, portobello fries, five different sub sandwiches, and six different paninis. Also on the menu is twenty-two different pizzas or the option to build your own!
Motivated by the standard of high quality family dining that gives back to the community, Sal and Mookie's New York Pizza and Ice Cream Joint is one of the best restaurants in Jackson MS if you are looking for a fun time and delicious food!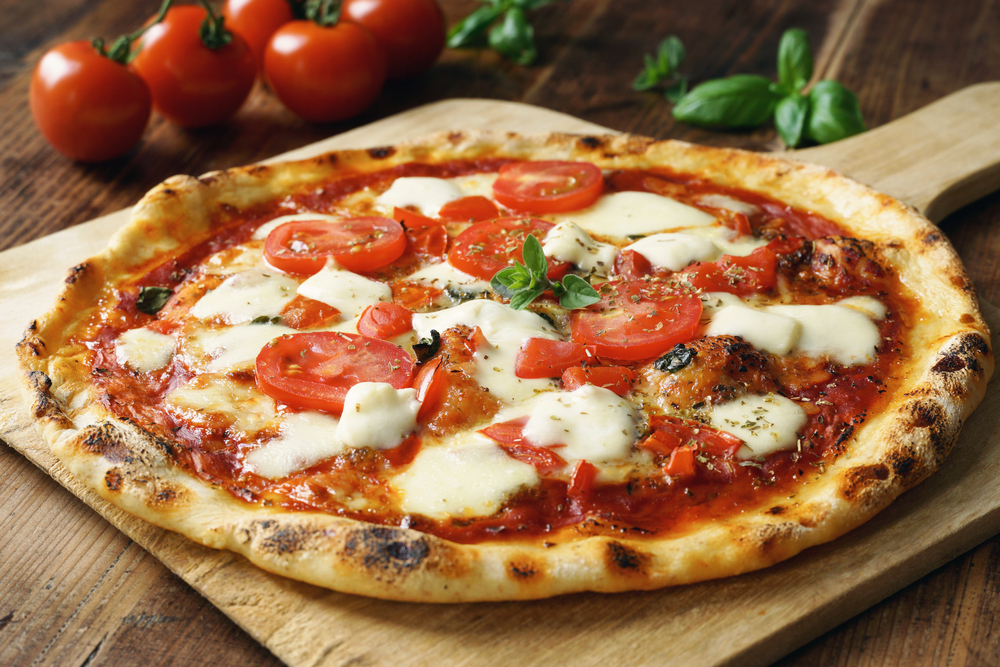 El Torero Mexican Restaurant & Grill
El Torero Mexican Restaurant & Grill is one of the best places to eat in Jackson if you are craving Mexican food! If you have the time, eat in! Their authentic Mexican decor makes you feel like you are enjoying a wonderful meal in beautiful Mexico!
Our favorite item on the menu is their Tortilla Chicken Soup so sometimes we get that to go and then eat an enchilada while we are there. They have all the standard fair: burritos, nachos, fajitas, tacos, quesadillas, and everything is absolutely delicious!
For one of the best restaurants in Jackson MS, El Torero Mexican is a great option!
Koestler Prime
For the best steakhouse in Jackson, Mississippi, Koestler Prime is the place to be! This family owned restaurant has been serving up the finest steaks and seafood in the Jackson area since 1998. Koestler Prime is great for celebratory dinners, dates you want to impress, and an intimate evening with someone you love.
Their appetizer menu includes foie gras, carpaccio, and escargot. For dinner, they offer filet maison, T-Bones, and porterhouses. Their grilled tuna steak and grilled marinated chicken are very popular options as well!
Pull out your (loose fitting) formal wear because you are going to want to keep eating! Koestler Prime is the go to for fine dining restaurants in Jackson!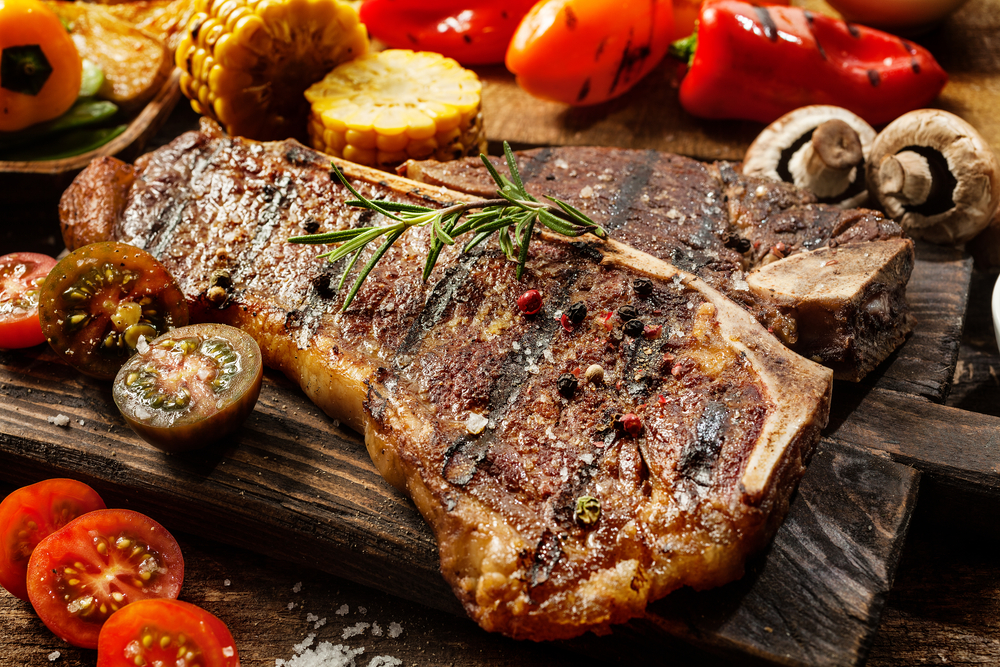 EDO Japanese Restaurant
EDO Japanese Restaurant is place to go for the best dinner in Jackson! Often busy, but with fast and reliable service, EDO is a favorite among locals.
Serving Japanese soups and salads, sushi rolls, teriyaki, tempura, and rice bowls, EDO definitely satisfies the craving! The rolls are packed with fresh ingredients and many say their octopus is the best they have ever had. A relaxing touch is the restaurant plays spa type music which makes for a calmer environment.
Sushi is not what people go to the south for, but this restaurant really proves that it should be! EDO Japanese Restaurant is the best place to go for sushi in Jackson!
Stamps Super Burgers
If you are looking for the best burgers in Jackson, Stamps Super Burgers will wow you! Known for their 11-ounce burger, and hand cut lemon peppered french fries, Stamps is a place that you must experience!
No matter where you end up in the United States, sometimes you just want a good burger. Their limited menu means that everything on it has been made to perfection through years of trial and error until they found the perfect combination.
The best thing about Stamps Super Burgers is they greet every customer with gusto when they enter the restaurant. This small business is excited to have your patronage and to serve you a delectable burger with a side of friends! Swing through Stamps Super Burgers, one of the best restaurants in Jackson Mississippi!