Ready to explore the best small towns in Maryland? This beautiful eastern state has so many incredible places to explore. Famous for its seafood, being a major historic trading port, being the birthplace of the national anthem, and for its baseball prowess, Maryland is a traveler's dream.

The towns in Maryland are bursting with history, fun activities, and remarkable foods to try. Exploring the smaller towns in the state allows you to dive into history, explore the culinary scene, and see beautiful natural features. Whether you are walking gorgeous streets, checking out one of the state's amazing state parks, trying new seafood dishes, or touring historic locations, these small towns offer you some of the best that Maryland has to offer!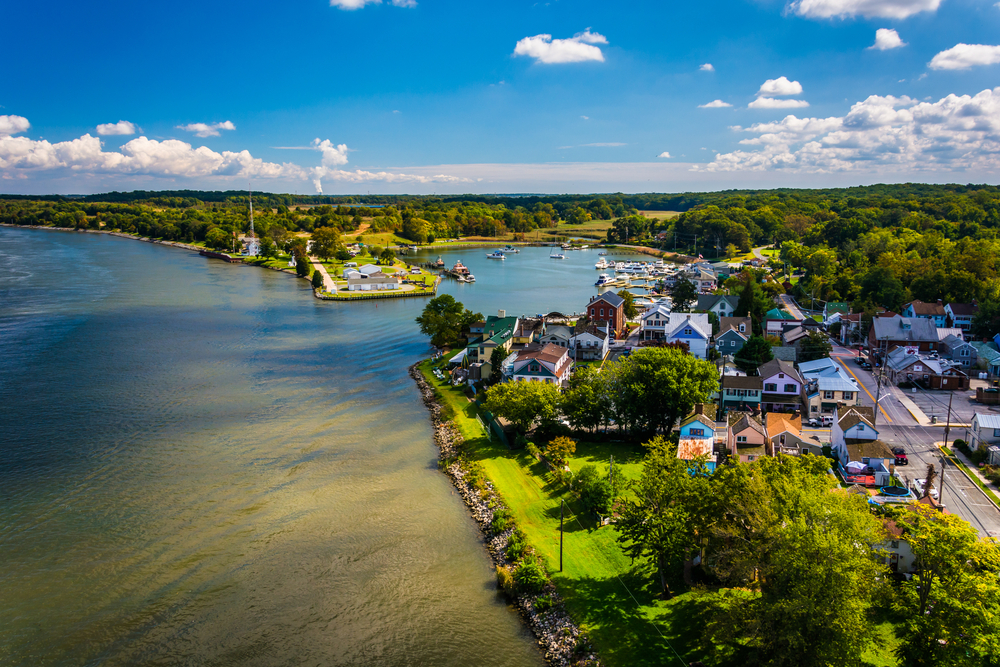 12 Best Small Towns In Maryland You Must Visit
Havre De Grace
Most known for its waterfront views, Havre De Grace is among the coolest small towns in Maryland. You can find this chill little town where the Susquehanna River and the Chesapeake Bay meet. The charm of HDG is something that you will want to check out for yourself while you are in Maryland.

One of the top things to do in HDG is to visit the Friends-Concord Point Lighthouse. The lighthouse was built in the 1820s as a navigation aid for the area where the river flows into the bay. This is a great attraction in the area for budget travelers as it is totally free to climb the lighthouse and explore the Keeper's House.

There are also parks, a golf course, and a museum to visit in HDG. With some of the best things to do in Maryland, Havre De Grace should be on everyone's Maryland Bucketlist! If you're a foodie, head to Water Street Seafood where you can enjoy everything from crab mac and cheese, crab hush puppies, and seafood cheesesteak to crab cake sandwiches, oyster stew, and a delicious raw bar.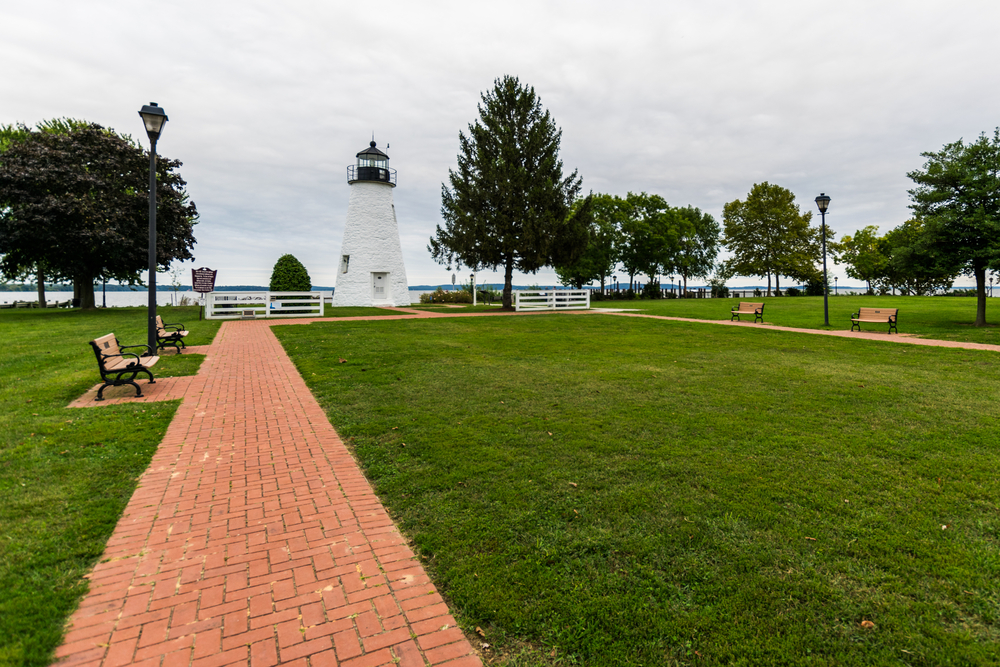 St Michaels
You can't talk about cute towns in Maryland without talking about the stunning St. Michaels. Easily one of the best coastal towns in Maryland, this little gem has a population of just over 1000. St Michaels is perfect for history-loving travelers as it has played several significant roles throughout history.

It was used as a trading post for trappers and tobacco farmers in the 1600s, known as the town that fooled the British during the War of 1812, and in the early 1900s shipbuilding and seafood processing were both major industries. Today, you can see remnants of these times in history.

One of the best things to do in St Michaels is to take a tour with Patriot Cruises. You can experience the waterfront on the eastern shore of MD, see the historic town from the water, learn about the area, and about the role it played in the American Revolution as well.

You can find other things to see and do in St Michaels such as the 1879 Hooper Strait Lighthouse, paddleboarding, the Windon Distilling Company, the Chesapeake Bay Maritime Museum, and more. If you are looking for a relaxing waterfront getaway, St Michaels is one of the best small towns in Maryland!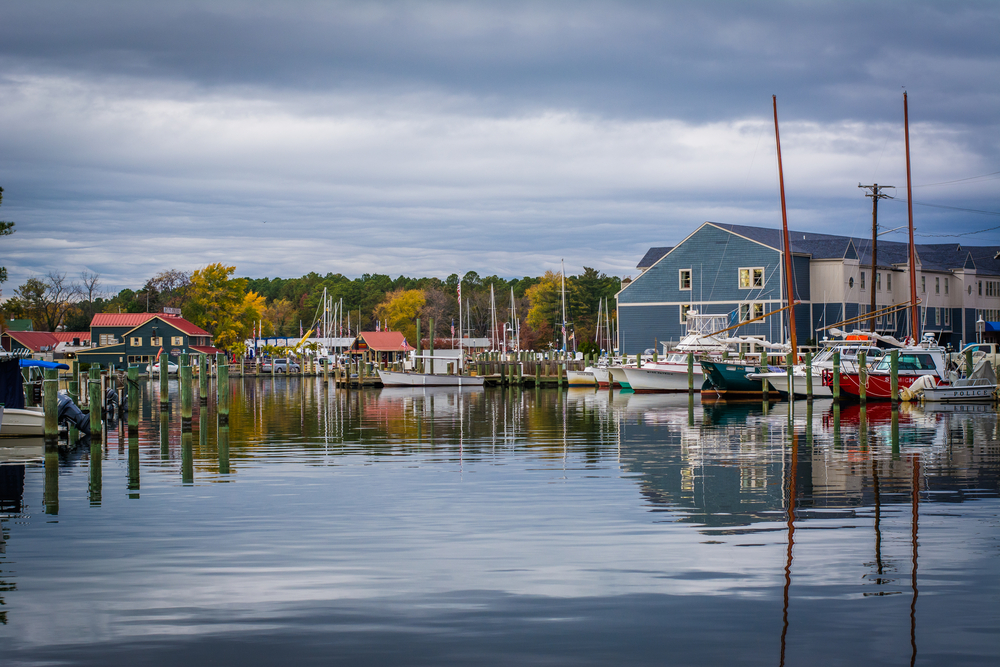 Ellicott City
Ellicott City is among the cool towns in Maryland that should be on your travel radar! Small-town America is at its peak at Ellicott City. Beautiful natural features, museums, and a beautiful historic district all make Ellicott City one of the best small towns in Maryland.

Among the top things to do in Ellicott City is to visit Centennial Park. The park has a lake, green space, and a paved walking trail. The scenery in the park is incredible, particularly in the autumn months! Plus, if you are looking for small towns near Washington DC, Ellicott City is perfect as it is less than an hour from DC!

When it comes to eating around Ellicott City, don't skip over Phoenix Upper Main where you can get an incredible crab soup or crab dip. This brewpub serves beautiful and tasty dishes that will inspire a return visit before leaving town. There's also a distilling company and restaurant where you can try blueberry liqueur alongside a cheese plate overlooking Main Street.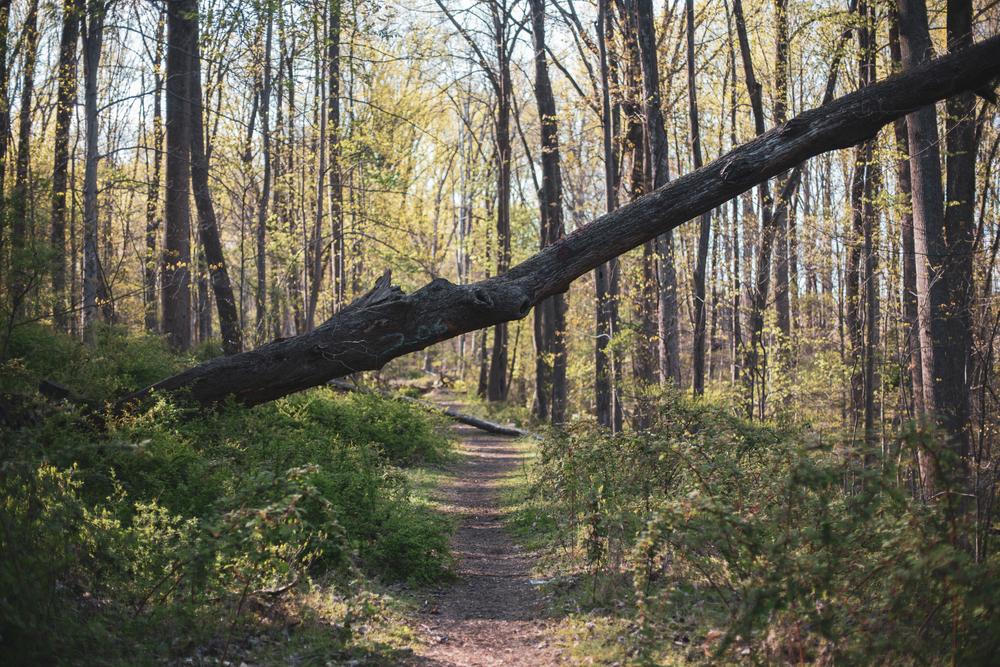 Thurmont
For all of the outdoor adventurers looking for towns to visit in Maryland, be sure to check out Thurmont. Home to the beautiful Catoctin Mountain Park, Thurmont is ideal for enjoying the Blue Ridge Mountains in the Appalachian Mountain System.

Catoctin Mountain Park has more than twenty-five miles worth of hiking trails for visitors to explore, picnic areas, and camping/lodging options as well. You can also meander over to Cunningham Falls State Park where you can hike to the stunning Cunningham Falls and relax by the lake.

Hiking trails, waterfalls, parks, wildlife, and fresh air are plentiful in the Thurmont area, making it one of the best small towns in Maryland for outdoor enthusiasts! There are also a couple of covered bridges in the area that are popular among travelers and photographers.

Of course, a trip to Thurmont wouldn't be complete without visiting an orchard or two. The Pryors Orchard and the Catoctin Mountain Orchard are both in Thurmont and offer visitors a taste of fall and classic small-town Maryland vibes.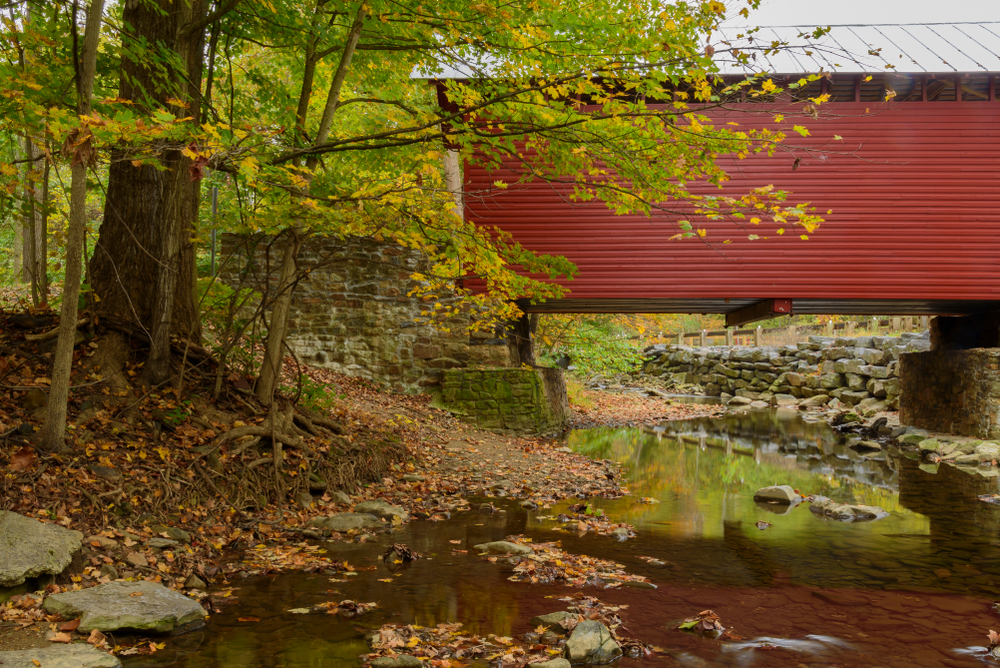 Oxford
Cute small towns in Maryland are such amazing little treats to explore when traveling around the eastern United States. Oxford, MD has a population of less than 1000 and as a former colonial port, has a fascinating history and a beautiful waterfront.

Exploring Oxford on foot is a must as the cozy streets and fun shops are one of the best things to do in town. You can pop into The Treasure Chest to scan for stunning antiques and quirky handmade gifts, walk around the Oxford Museum for a history lesson, and get spooked at Mystery Loves Company where you can browse through hundreds of mystery books.

While in Oxford, you can enjoy the sunshine and fresh air on the beach. Oxford Beach, sometimes called Strand Beach is on the Tred Avon River that offers a small beach and gentle waves. There are also picnic areas nearby, perfect for an outdoor lunch before more exploring. By far one of the best small towns in Maryland, Oxford is a dream for small-town explorers!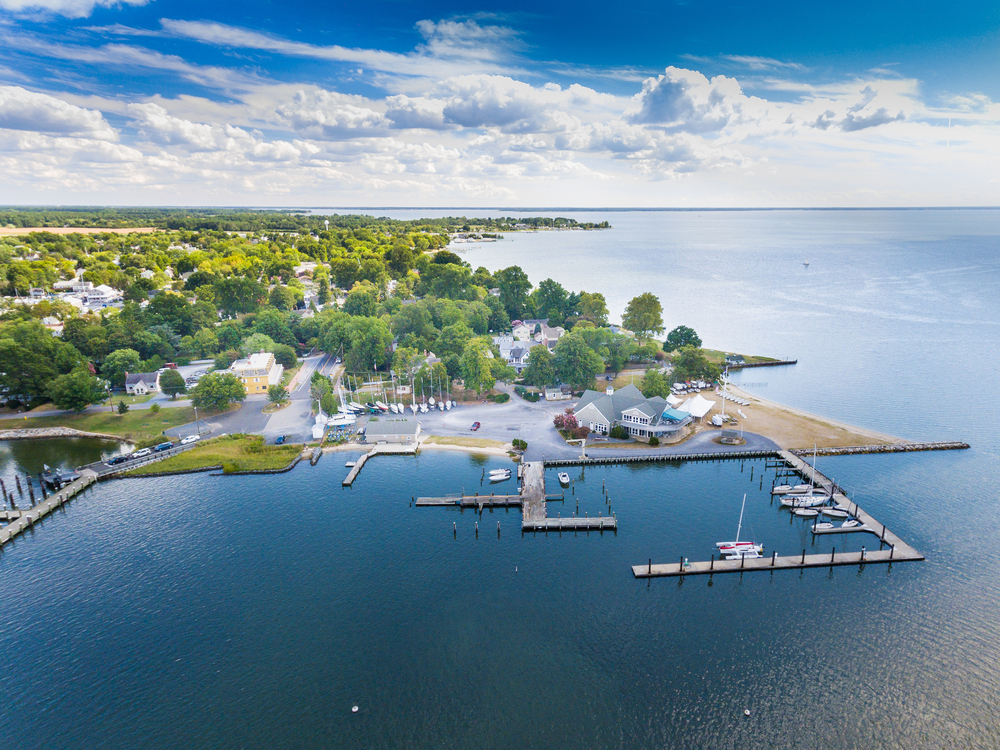 Bel Air
When it comes to small cities in Maryland, Bel Air is an ideal destination. You can try elevated seafood at MaGerks Pub & Grill, stop by Sean Bolan's Irish Pub for stew or shepherd's pie, listen to live music at Looney's Pub, visit the Harford Artists Gallery, and more in Bel Air, Maryland!

Those traveling solo or as a couple will love Bel Air with all of its pubs. There's also the Independent Brewing Company which is dog-friendly and has food trucks for guests to enjoy. On top of that, you can enjoy a walk on the wooden boardwalk of the Ma & Pa Heritage Trail.

The trail is multi-purpose and offers visitors and locals the opportunity to enjoy the outdoors. It stretches more than six miles and it even welcomes four-legged friends from dogs to horses! If you are traveling with kids, the trail is a big hit for them as well. Bel Air is a staple on any list of the best small towns in Maryland!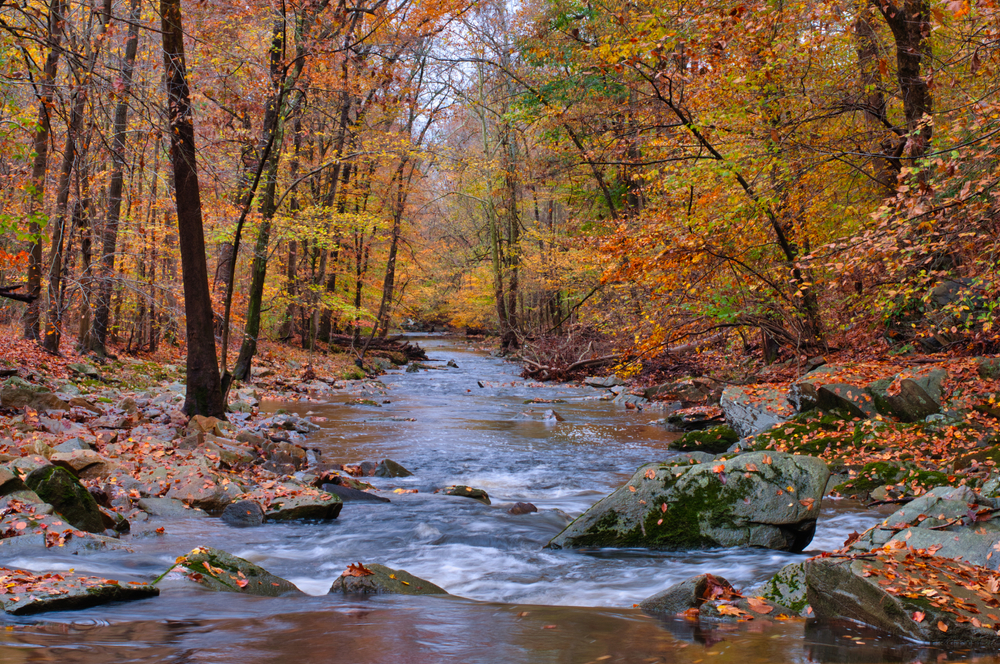 Hampstead
The little town of around 6000 people is among the best Maryland towns to visit. With all your favorite small-town treasures like the Deep Run Farm Stand where you can buy fresh produce on the honor system, Hampstead is an absolute treat for those who like to travel off the beaten path.

One of the best things to do in Hampstead is to visit the Prettyboy Reservoir Park. The perfect place to enjoy nature in Maryland, the Prettyboy Reservoir Park offers hiking, birdwatching, and fishing. The dam trail is a 2.6-mile out-and-back trail that usually takes around an hour to complete, perfect for those looking for a place to take an afternoon walk.

When it comes to foodie hangouts in Hampstead, check out Greenmount Station. At this Hampstead eatery, you will find delicious crab specialties like crab and spinach quesadillas, crab cake sandwiches, and crab melts. Whether you are looking for cocktail boxes, wraps, salads, delicious desserts like bananas foster cake, or a big juicy burger, Greenmount Station has you covered.

Whether you are an outdoorsy traveler or a foodie, you are sure to enjoy your time spent in Hampstead as it is one of the best small towns in Maryland!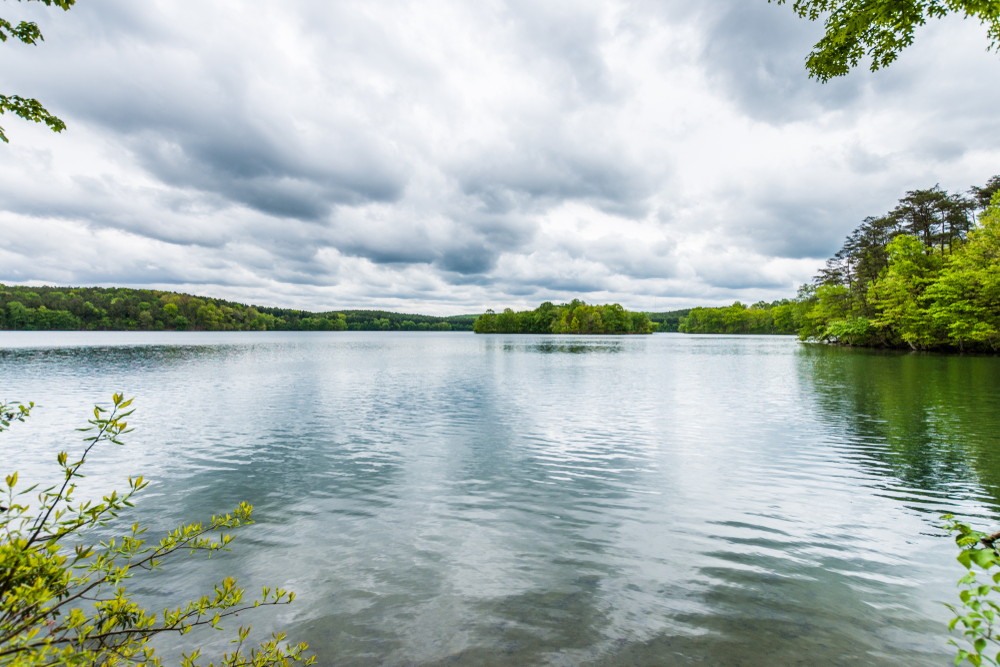 Easton
Arguably one of the best small towns to live in Maryland, Easton has dreamy streets, great restaurants, and fun attractions that will thrill every type of traveler. You can start your time in Easton by hitting up the top attraction and activities in town like the Academy Art Museum.

The museum offers thought-provoking exhibits that even children can enjoy. Speaking of children, family travelers should check out Idlewild Park which is a super nice place for kids to play and families to picnic. After that, you can check out the Talbot Historical Society where you can learn about arrivals and changes to Easton. Plus, there are lovely gardens to enjoy as well!

One of the coolest things you can do in Easton is to visit the Amish Country Farmer's Market. Fresh produce, fantastic pretzels, donuts, pies, popcorn, and a made-from-scratch buffet are all at the Amish Country Farmer's Market for you to indulge in.

Visiting Easton is one of the best weekend getaways in Maryland! From great places to stay, amazing food, and exciting attractions and activities, Easton is a must on anyone's list of the best small towns in Maryland to visit!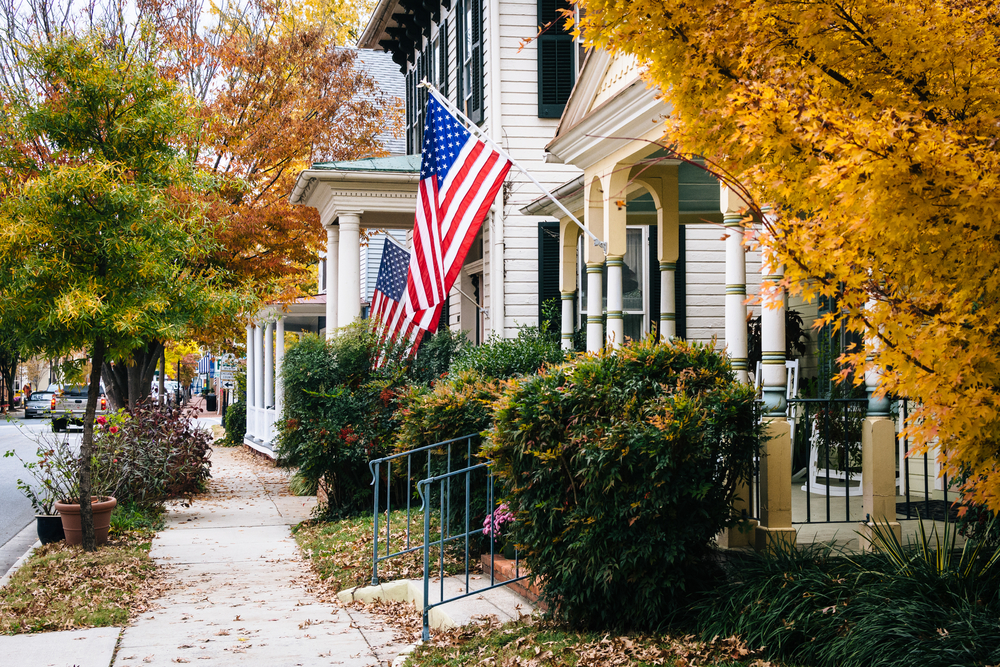 St Mary's City
With a population of less than 1000, St. Mary's City is one of the best Maryland historic towns that is ideal for those looking for small and historic towns to explore. As a former colonial town and one of Marylands' first European settlements, there are many historic sites that visitors will want to check out during their stay.

Historic St. Mary's City is a beautiful park that has tons of historic buildings and artifacts for guests to check out. By far, one of the top historic sites in all of America, the park acts as a living history and archaeological museum that tells diverse stories of the first capital of Maryland.

As one of the best small towns in Maryland, you will find amazing restaurants to visit while you are there. One spot you won't want to miss is Enso Kitchen. This MD eatery has banh mi, Italian subs, pain au chocolate, fresh bread, and more. The small-town vibes are perfect at Enso Kitchen!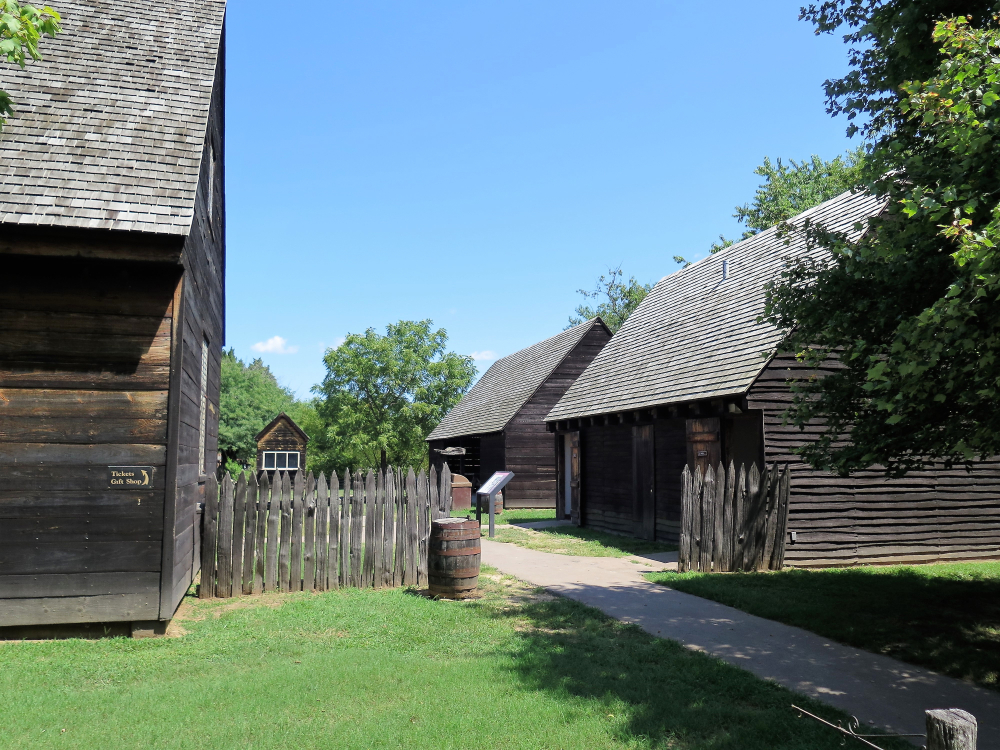 Chesapeake City
Without a doubt, one of the prettiest towns in Maryland, Chesapeake City should be on everyone's U.S. bucket list! The things to do in Chesapeake City are endless, making it one of the best small towns in MD!

Among the top things to do in Chesapeake City is the Chateau Bu-De Winery and Vineyard. This beautiful farm is a historic property owned by Bohemian explorer and cartographer, Augustine Herman. This property is a must-see when in the area!

You can also check out the Bayhead Brewing Company, C & D Canal Museum, and take water tours during your stay in Chesapeake City. Hopping on a boat to learn about the area and enjoy the scenery is one of the most popular things to do in town.

You will find stunning restaurants in Chesapeake City like The Bayard House Restaurant where you can find elegant seafood dishes over immaculate water views and Schaefer's Canal House where steaks, seafood, and sandwiches are dishes out in a nautical-themed dining room with live music.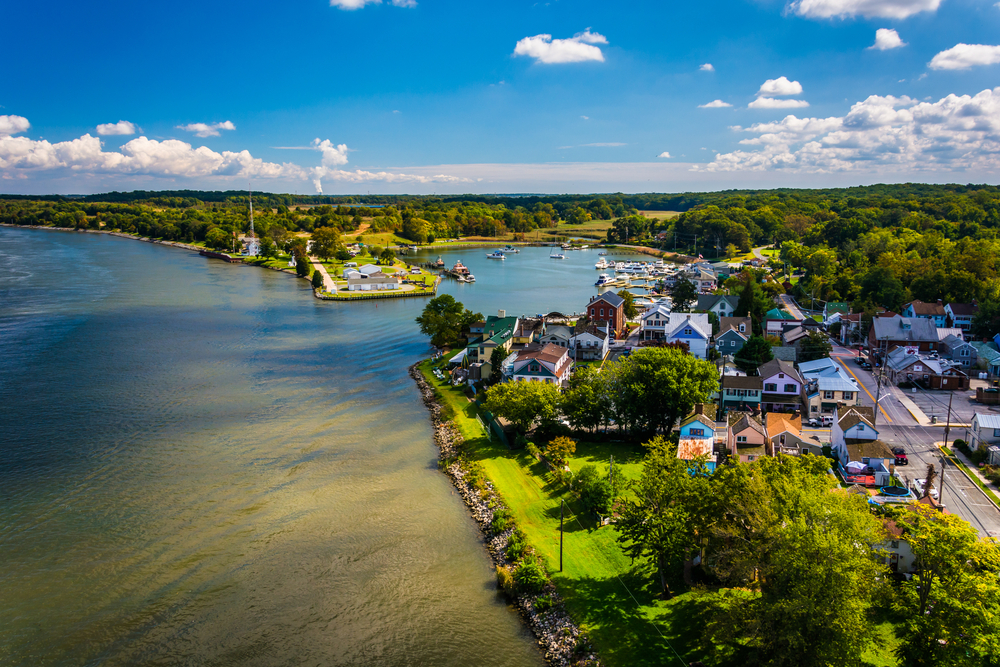 Berlin
Berlin is one of the prettiest small towns in Maryland and as such, draws a lot of attention and visitors. While the local brewhouse Burley Oak Brewing Company and the historic Calvin B. Taylor House are great things to see and do while in Berlin, the main attraction is Assateague State Park.

As the home of the Assateague Island National Seashore which has some of the very best beaches in Maryland, Berlin is popular among beach lovers and nature enthusiasts.

These public recreation areas are around a barrier island that is bordered by Sinepuxent Bay and the Atlantic Ocean. The Assateague National Seashore and state park are home to stunning and expansive beaches, beautiful seabirds, wild horses, and incredible camping facilities.

As always, when exploring Maryland, don't skip an opportunity to enjoy some incredible seafood. At Blacksmith in Berlin, you can sink your teeth into memorable farm-to-table meals in a hip tavern that keeps beer and cocktails flowing.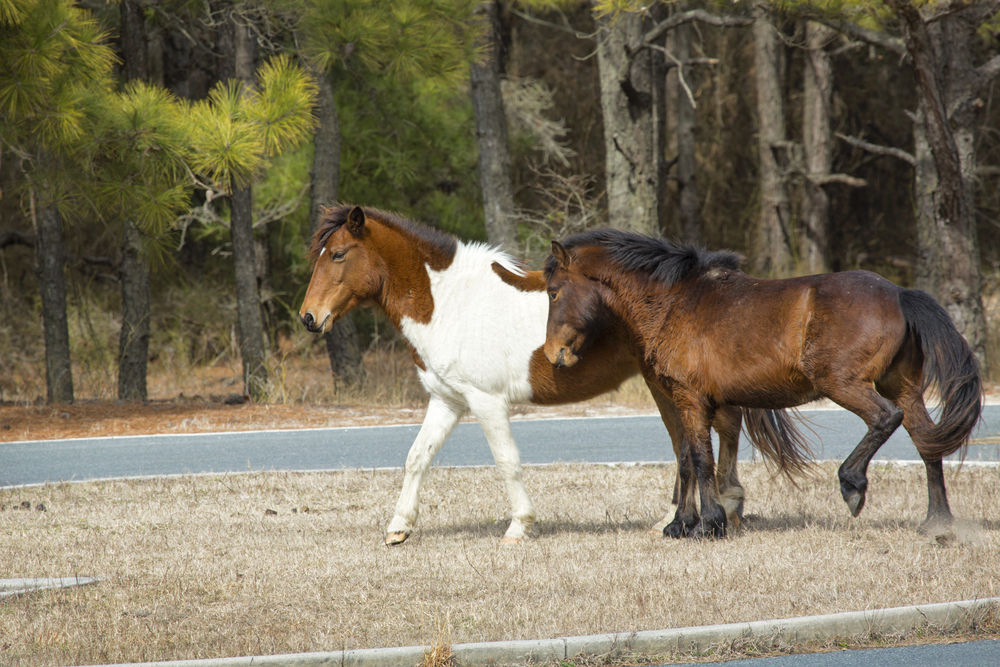 Oakland
Keep things small-town American by visiting the 3rd Street Diner in Oakland, one of the best historic towns in Maryland. At the 3rd Street Diner, you can order all of your favorite American diner staples like flapjacks, home fries, and fried dishes.

Oakland is a town that centers mainly around the railroad. The best things to do in Oakland are railroad and history related so if this is right up your alley, you're in luck!

The Garret County Museum of Transportation and the Oakland B & O Railroad Museum are both great at educating visitors on the history of Oakland and the role that the railroad has played in the town.

On top of this, the town is also home to Shallow Falls State Park. The picturesque views in the park are well worth a visit! The park is home to the highest free-falling waterfall in Maryland standing at 53 feet tall. Muddy Creek Falls is something that you won't want to miss!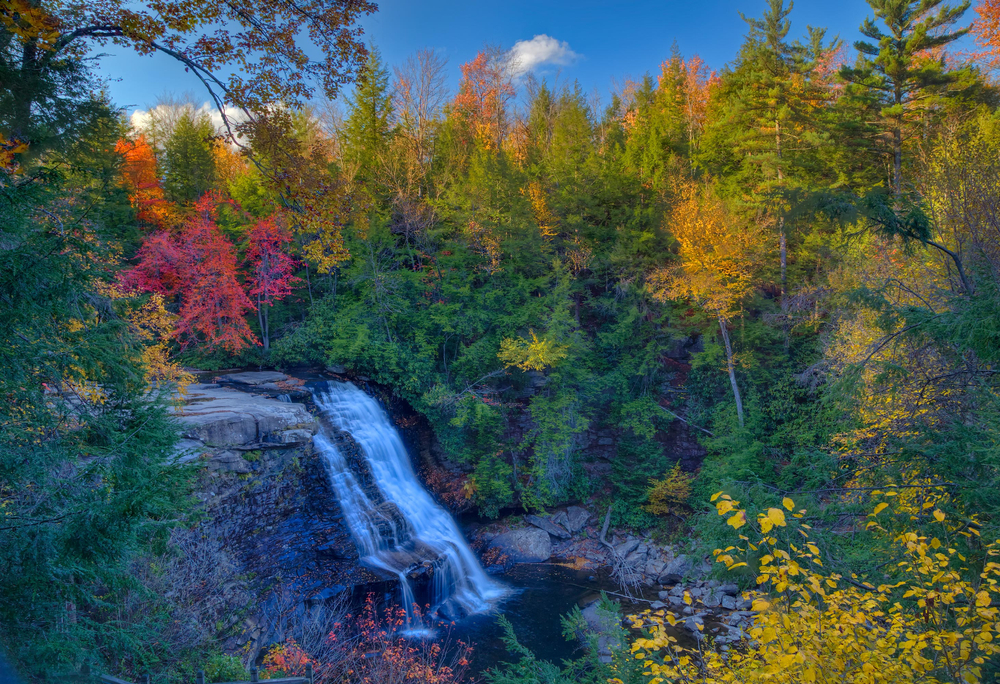 The best small towns in Maryland have a mix of everything that travelers are looking for in an MD destination. Incredible sites, natural beauty, historic locales, museums, restaurants, and other activities in these small MD towns, draw millions of travelers a year from all over the world. No matter what type of traveler you are, these Maryland destinations are sure to knock your socks off!

Now that you've learned a bit about what towns to visit in Maryland, which do you think you'll visit first?