There are endless things in Dallas for adults to enjoy. This southern city caters to foodies, historians, and art and sports lovers, with a little bit of everything mixed in between. Dallas always comes up high on this list of the best things to do in Texas. People love coming for long weekends to entire weeks to get it all done.
It may be best known for the iconic skyline and football team but there are also world-class restaurants and one of the biggest art scenes in America.
Whether you're looking for an evening out with friends or a solo adventure, the city offers plenty of options for adults. You could also add a few day trips from Dallas to your agenda, there are super cute towns really close by!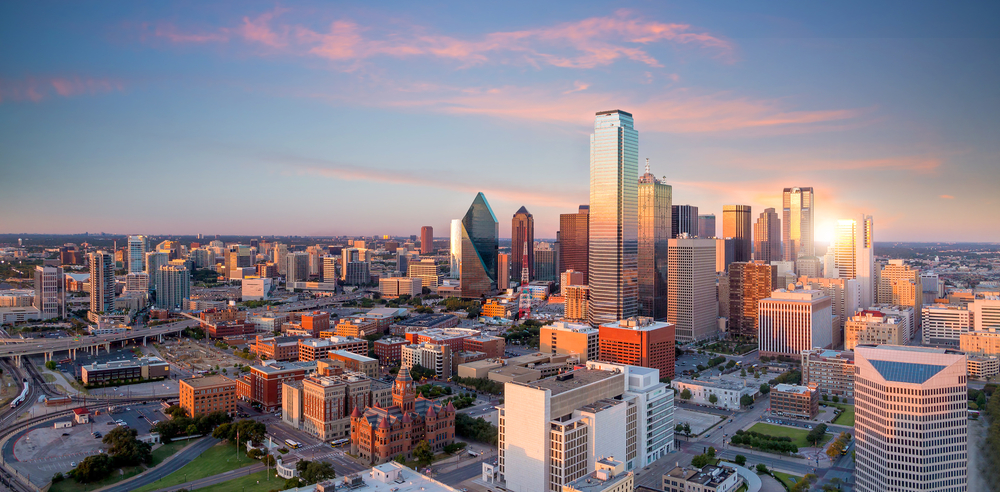 15 Fun Things to do in Dallas For Adults You Shouldn't Miss!
JFK Assassination and Museum Tour with Lee Harvey Oswald Rooming House
First on your tour of Dallas is the JFK assassination. This tour remains year popular after year as tourists and locals alike are still intrigued by the events that lead up to the assassination. You will follow the same route of the parade that he was in, to the intersection where JFK was shot.
You will also be able to view the Lee Harvey Oswald viewing room. Your tour guide will help set the record straight regarding the events and the aftermath that took place on this horrible day back in 1963. There is also a quick stop at the historic Texas Movie Theater.
Which has been around since the 1930s and is a landmark in downtown Dallas. This is one of the top things to do in Dallas for adults and is known to sell out fast!
Book tour here: Viator.com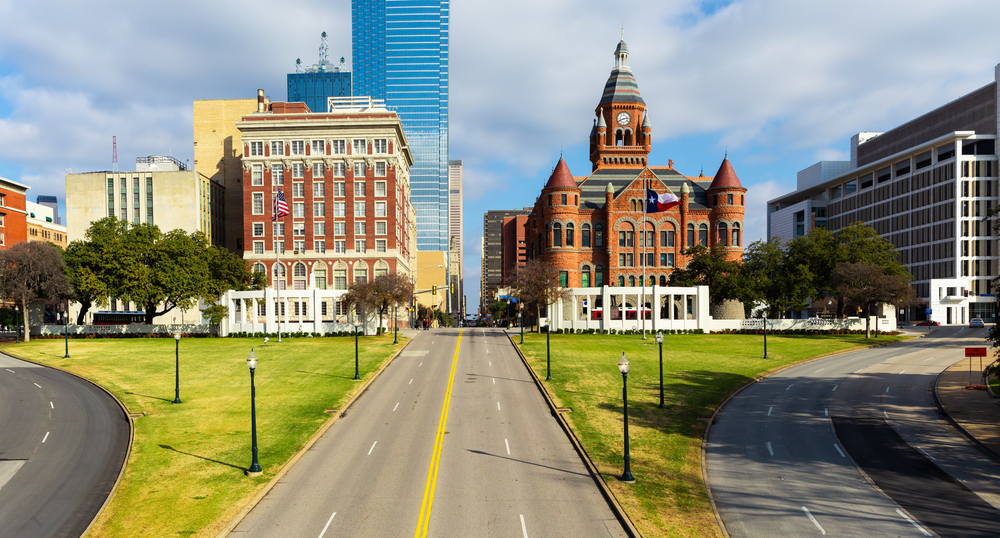 Go Up the Dallas Reunion Tower Deck Observation
The Dallas Reunion Tower has the best panoramic views over in the heart of downtown Dallas. You will get the see the skyscrapers and beautiful architecture as the glass elevator glide 470 feet through the sky.
The reunion tower is open every day but doesn't open until 1 pm. You also have to reserve a time slot to ensure that there is enough room for people to get the best views. With your ticket purchase, you also get a free digital photo and access to both the indoor and outdoor viewing areas.
If you are looking for adult things to do in Dallas the Reunion tower views always are impressive. Plus, it is within walking distance of the JFK assassination tour.
Get your ticket: Viator.com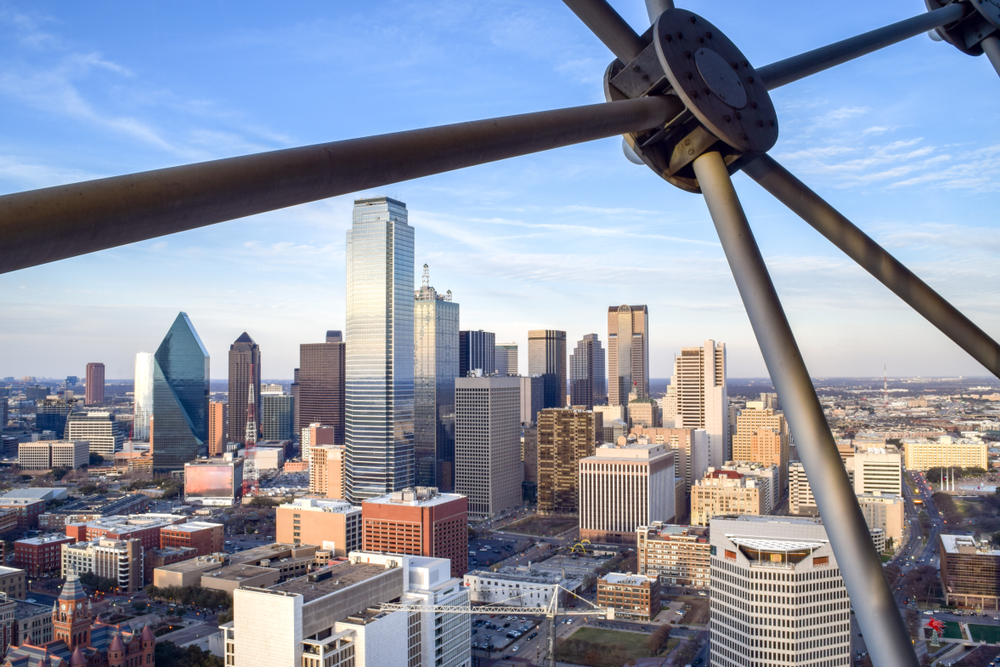 Dallas Indoor Skydiving Experience
If you have been thinking about trying sky diving the Dallas Indoor Skydiving Experience is an excellent place to take the first leap. Here they put you on top of wind blowing at 175 mph. You will get two 60-second sessions of free fall.
That may not sound like a lot but when you are on top of wind that is blowing that fast, it will feel like forever. Don't worry if you have never done any type of skydiving before.
The instructors at the Dallas indoor skydiving will give you a crash course before strapping you in, and the walls are super padded for safety. Plan to spend a little over an hour here learning and flying at one of the best things to do in Dallas for adults.
Book your spot: Viator.com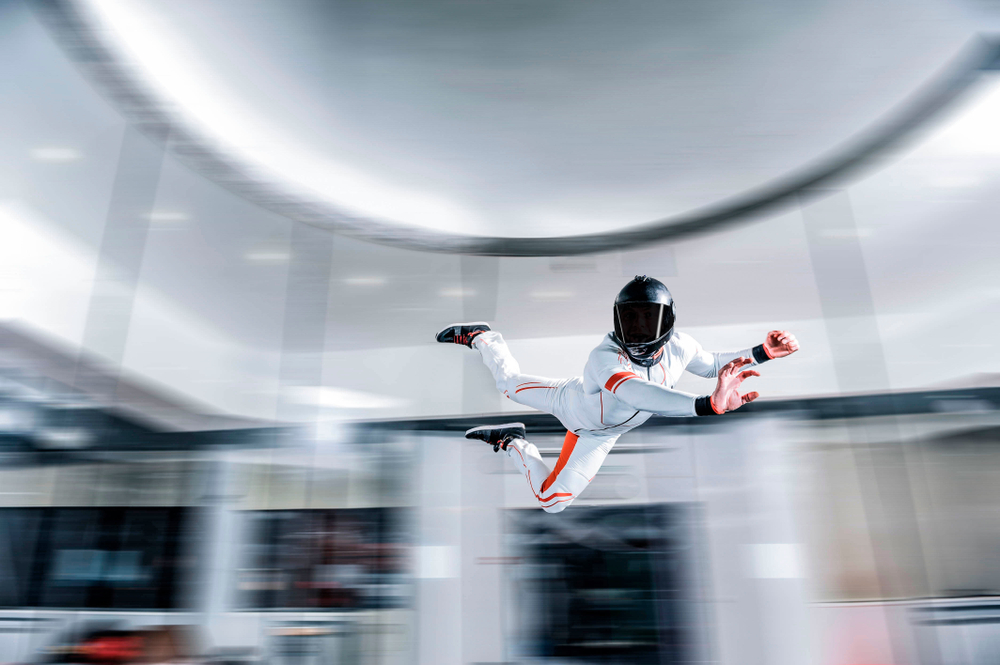 Party Bike Pub Crawl in Downtown Dallas
Up next is one of the best Dallas activities for adults the Party Bike Pub Crawl. Your traveling party will make stops at three of the best bars in the Deep Ellum area of Dallas TX. The first stop is at Trinity Cider which is best known for its cider bombs.
Then you make a quick stop for more drinks and fresh oysters. Then your last stop is a beach-themed pub with volleyball courts and cold drinks waiting for you.
The bike can fit up to ten people plus a local guide steering the way. You will love the VIP treatment that you receive when pedaling around town. You and your friends can book the whole bike for yourself, or grab a single ticket and make new friends.
Book your bike: Viator.com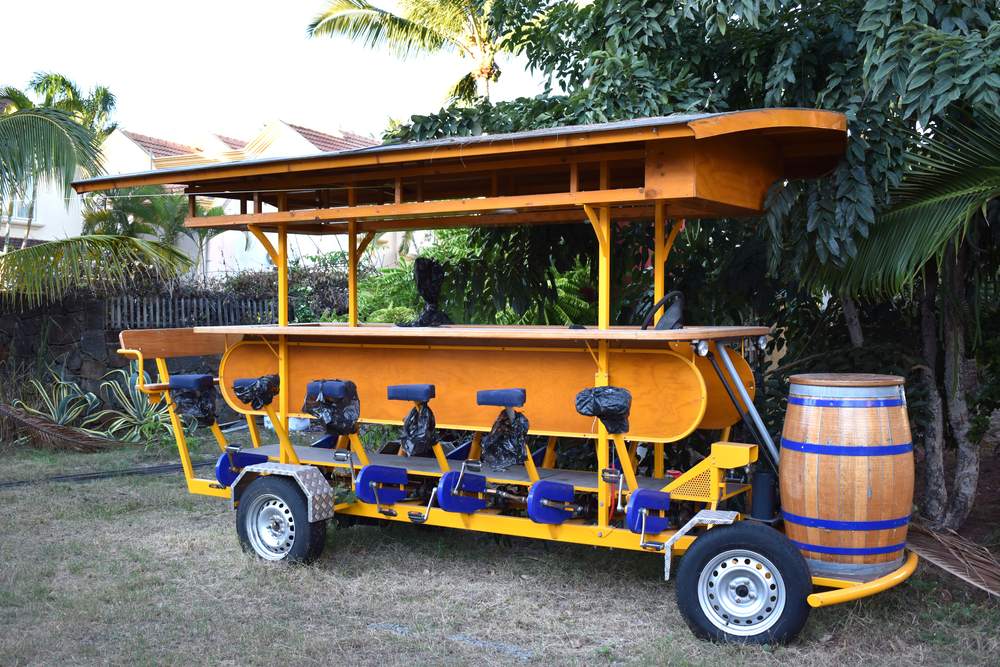 Cowboys AT&T Stadium Tour with Transportation
When in Dallas you have to check out the Cowboys AT&T Stadium Tour. It doesn't matter if you are a Dallas Cowboys fan or not there is no denying that the AT&T stadium is impressive.
The stops inside the stadium include the radio box, press boxes, private suites, Cotton Bowl offices, Dr. Pepper Star Bar, and the Ford Motor Company Fountain. Plus, you get a chance to throw around a football on the actual field.
After you throw your arm out you head to the locker rooms, just as the players do. From there enjoy a tour of the Dallas Cowboys cheerleading dressing room and finally where the post-game interviews take place. All-in-all your tour will last 3 hours. You will walk away with a memory to talk about every Sunday come game time.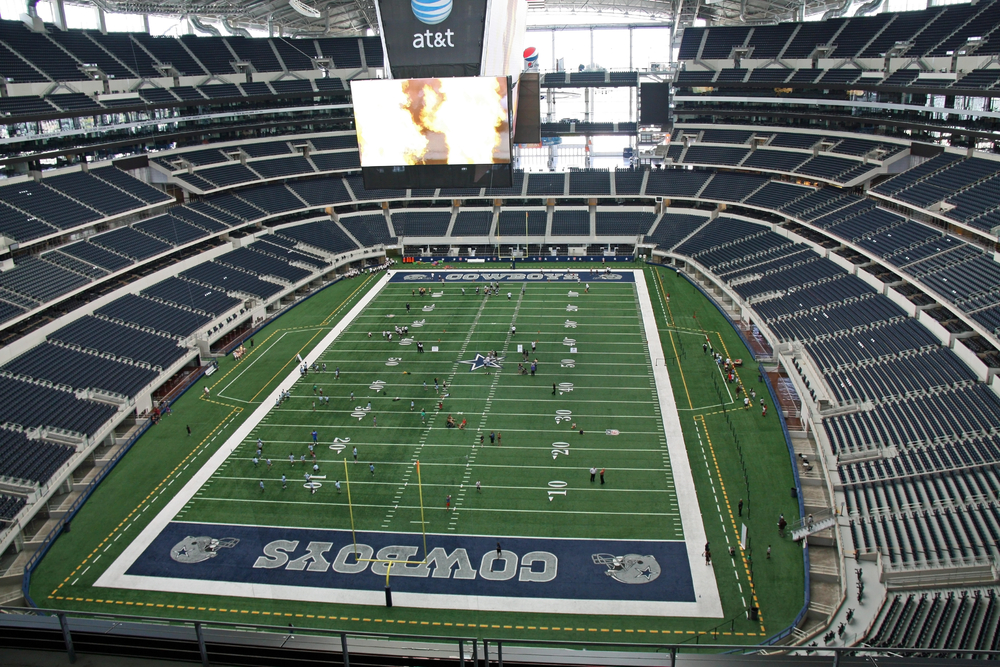 Book your tour: GetYourGuide.com
Treat Yourself to a Spa Day at the Ritz
A spa day at the Dallas Ritz Carlton is full of the ultimate experience of relaxation and luxury. There are several different options to pick from, and they all have a little bit of Texas inspiration to them. Grab a couples massage while you are in town it is one of the best activities for adults in Dallas
Or try the pure luxury package that includes a full body massage, specialized facial treatments, and a fresh pedicure. You will leave feeling lighter and refreshed and ready to take on all the amazing things to do in Dallas for adults.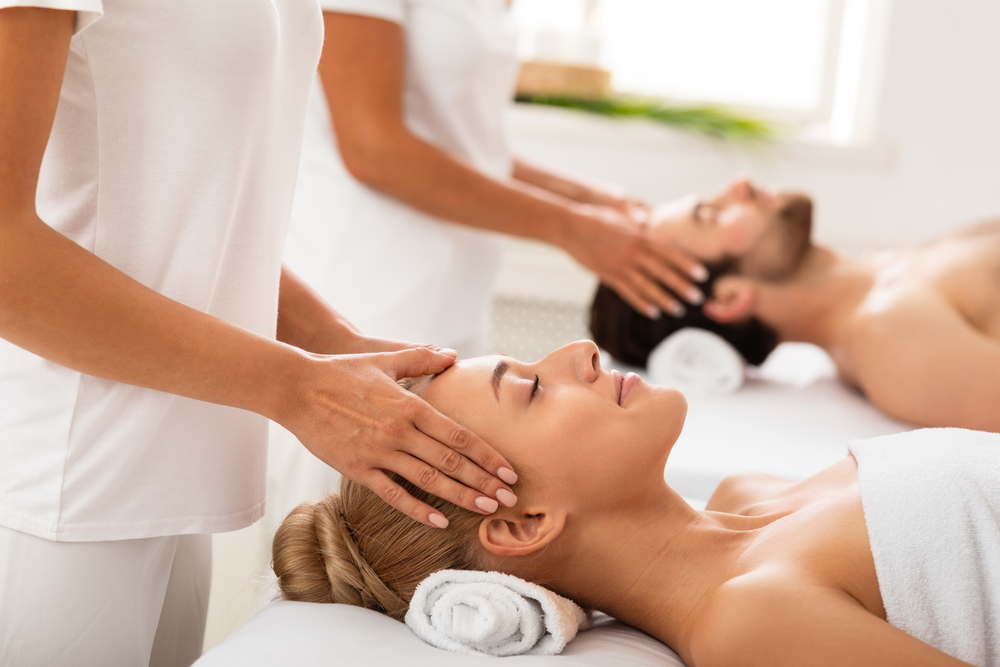 Cidercade Dallas
Another local treat is the Cidercade Dallas. This is like an ordinary arcade, only they cater to vintage games and serve alcohol. Take your pick from over 140 games and relive your youth. On tap, they have dozens of different ciders and hard seltzers to try. You can mix and match and grab a flight if you cannot decide what to pick.
After 8 pm the children are kicked out and it turns into one of the best downtown Dallas activities for adults. They do not sell any food, but invite you to bring your own, or have it delivered while you are concurring the arcade games.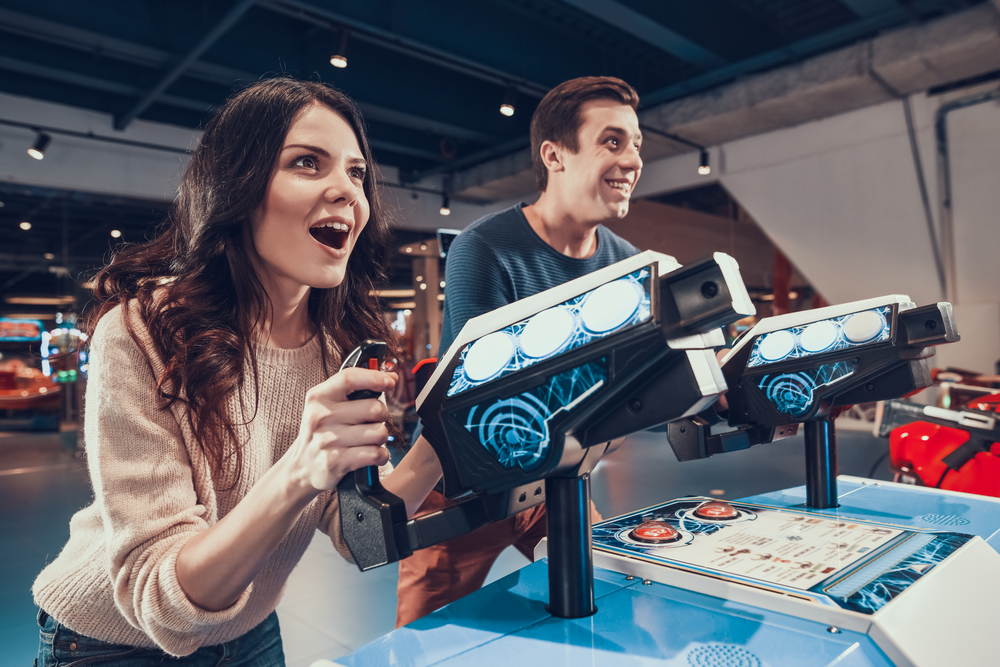 Southfork Ranch and the TV Series Dallas Set Tour
If you watched the 13 seasons of Dallas you know how much of a global phenomenon it was. Dallas ran on TV from 1978-1991 and had an amazing following. On the Dalllas set tour, you will visit both The Dallas TV set and the Southfork Ranch. It is just like it was back in the 90s and you get to see firsthand what the Ewing family called home.
In the gift shop, you can purchase collectibles, and they even have some higher ticket items that were used on the show and worn by the characters.
After you're done in the visitor's center a train will escort you to the Ewing Mansion and around the grounds where you may even spot some wild Texas ponies. Do not miss out on this iconic day full of fun in Dallas for adults.
Book your today: GetYourguide.com
Dallas Texas Ghost Tour
If you are looking for things to do in Dallas for adults at night, you cannot beat taking this Dallas terrors ghost tour. Your tour guide will take you along to visit 8 to 12 different spooky sections of Dallas.
Two of the most famous are the Old Red Museum, where executions used to take place, and the John Neely Bryan cabin where people swear they still hear creepy crying and laughing coming from the abanded cabin.
You will also see the famous Dealey Plaza where JFK died, it is said to have a totally different feeling at night. This is a walking tour and lasts about 1.5 hours so wear comfy shoes and be prepared to be scared! Texas is full of historically haunted places, if you love this tour, you can check out these other haunted places in Texas.
Book your spot: GetYourGuide.com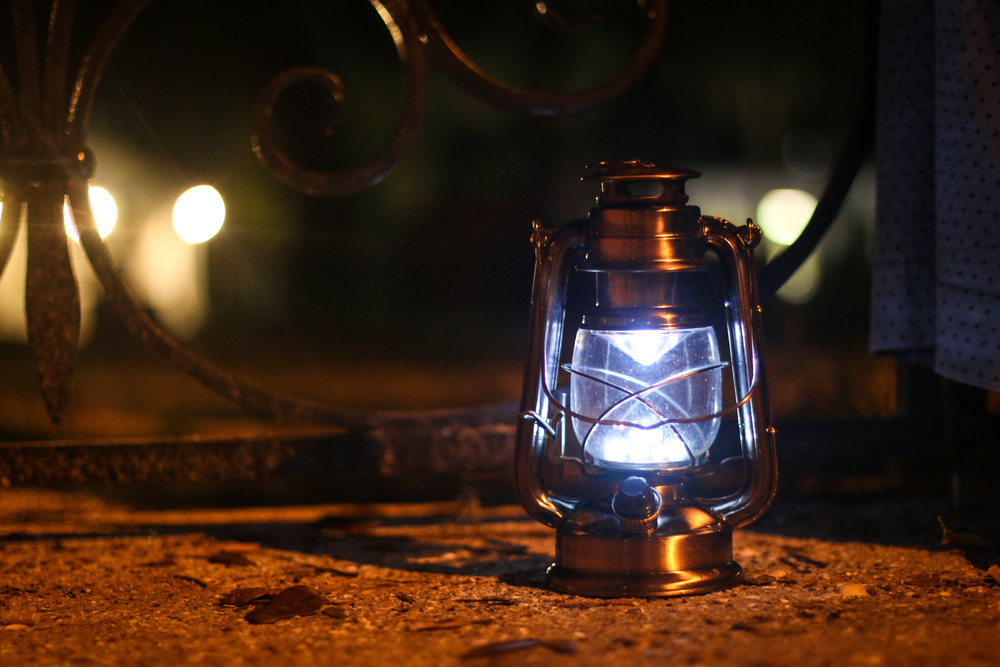 Downtown Guided Sunset Electric Bike Tour
Downtown Guided Sunset Electric Bike Tour will take you through the amazing art, Swiss Avenue Historic, and AT&T Discovery districts just as the sun is setting. Did you know that Dallas is home to the largest urban arts district in the nation? A
nd golden hour is the best time of the day to see them. Plus, you will have an informative tour guide showing you exactly what to look at.
You will also ride through the pretty Klyde Warren Park and finish up at high-tech installations of the AT&T district. All fitness levels are invited, and you can use your electric bike to full power, or pump your legs yourself! This downtown bike tour at sunset is one of the top attractions in Dallas for adults, and is sure to make you feel just like a local!
Reserve your spot: GetYourGuide.com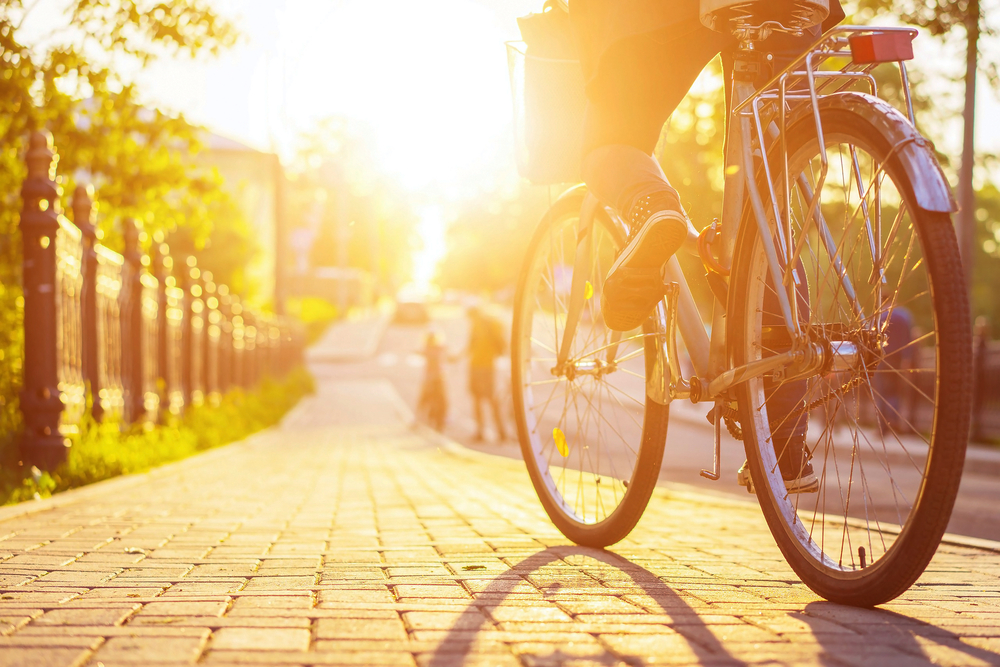 Dallas Secret Food Tour
Who doesn't love a good secret? Taking this Dallas Secret Food Tour is going to put you one step ahead and you will already know where the best food spots are. The Dallas area is a melting pot of different cultures and you can see it in their food game.
There are big influences in the food in Dallas from Mexico, Latin, and South America, Native Americans, and Eastern Europeans.
On this food tour will get to try Texas-style BBQ brisket, Tex-Mex queso, a Dallas takes on the famous southern fried chicken biscuit, and for all the sweet lovers out there a piece of freshly baked pecan pie. Each tour also gets a special, surprise dish that is always kept secret until it's ready.
Do not miss out on one of the best activities for adults in Dallas and reserve your spot on the secret food tour.
Book your food tour: GetYourGuide.com
Smart Phone Scavenger Hunt and City Tour
Up next is one of the fun things to do for adults in Dallas during the day. All you need for this tour is a phone, and comfy shoes. To take the Smart Phone Scavenger Hunt and City Tour you will need to download the Explorial app and head to the Akard Plaza, in downtown Dallas. From there you are on your own.
You will be guided around the city solving your scavenger hunt while learning history and interesting facts about Dallas. There is no time limit on the hunt you are allowed to go at whatever pace you would want. It takes most people 1-2 hours to complete if they play none stop.
Start playing today: GetYourGuide.com
George W. Bush Presidential Library and Museum Guided Tour
It's no secret that the Bushes are from Texas. And at the George W. Bush Presidential Library and Museum Guided Tour, you can learn all about GWBs 8 years as president. There are interactive displays of Freedom Hall, the World Trade Center, and what his life in the white house was like.
There is also a full-size replica of what the real Oval Office in DC looks like. Yes, you can sit in the chair.
You will be accompanied by a tour guide the entire time, and hopefully learn a few new interesting facts about the Bushs. The Presidential Libary is one of the best places to visit in Dallas for adults and they can arrange for a pick up from your Dallas hotel.
Check rates here: Viator.com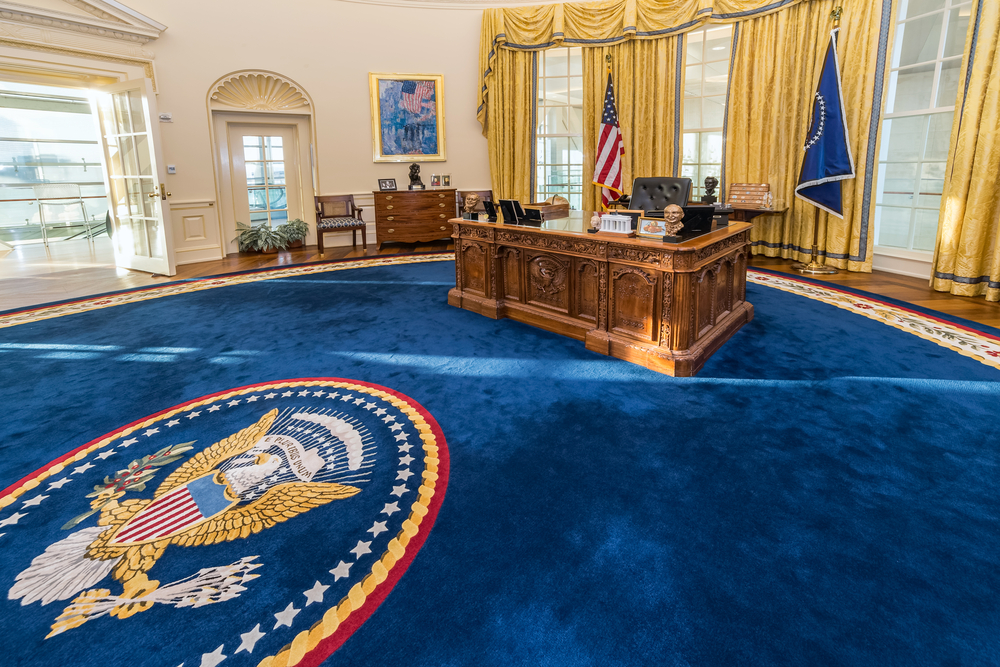 Dallas Stars NHL Game Ticket
When you think of Dallas, you probably do not think of Ice Hockey. The Dallas Stars have won the southern conference many times, and have gone on to win the Stanley Cup too! If you visit Dallas between early October through early April, you have to get a Dallas Stars NHL Game Ticket!
They are very affordable and answer the what to do in Dallas for adults. The tradition in Dallas is to wear the team's home colors, (green, silver, and black) out to a local sports pub before the game starts to eat chicken wings and grab a few beers.
Then head to the ice and get ready for an amazing shootout at American Airlines Center.
Grab an NHL ticket: Viator.com
Chocolate Factory Tour
Last but not least is the half-day 5-stop Chocolate Factory Tour. Your tour comes standard with a luxury private bus with AC. There are fun trivia games and you could win chocolate-themed prizes along the way.
The 5 stops are Isabelly's Chocolates & Sweet Treats, Kate Weiser Chocolate, Sablon Chocolate Lounge, Botolino Gelato Artigianale, and Kokopelli Sweets. Each factory has its own specialist including, cakes, brownies, ice creams, cake balls, and good old fashion milk chocolate.
Soft drinks and water are provided on the bus, and it is also BYOB if you wanted something stronger. Wear your stretchy pants and get ready to partake in one of the best things to do in Dallas for adults!
Book your spot: Viator.com