We all know that are tons of things to do in Dallas for adults, and for kids! But what about the best things to do in Dallas at night?
Once the sun sets, things can change in this lovely city. And for the better too! There are SO many things to do in Texas in general, but honestly, Dallas is the best area for exploring in the evenings.
As a great travel destination, Dallas is a place famous for its brunch spots and is fantastic for foodies. There is also a great combination of indoor and outdoor activities to enjoy.
So when you're creating an itinerary of what to do in Dallas at night, we've got you covered. Enjoy a nice dinner, a show, a sunset, or maybe even indoor skydiving. Your options are needless since the nightlife in Dallas is perfect for all!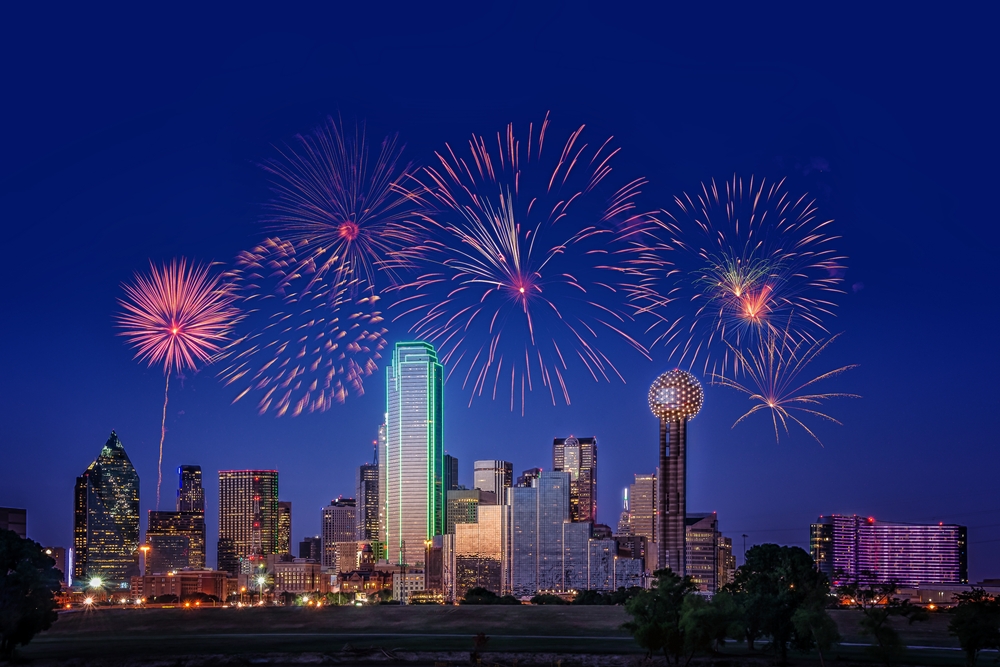 12 Best Things to do in Dallas at Night You Shouldn't Miss
1. See the Sunset From the Reunion Tower
We all know that the Reunion Tower GeO-Deck Observation is a great spot to get a birds eye view of the city. Dallas' tower is a go-to for many reasons: not only do you get a 360 degree view of the urban landscape, but you also get to venture out into the observation deck.
On the deck feel free to check out sites from the high-definition telescopes. Of all attractions in Dallas at night, this is one that is family-friendly, perfect for romantic experiences, and also great for first-time visitors.
The incredible views from 470 feet up will leave you speechless, and you also get a free digital photo when booking a ticket! An ambassador will take a photo at the bottom of tower, and by the time you reach the top, you can share it with the world. A night backdrop, or golden hour only make it better!
Check Availability: Dallas' Reunion Tower GeO-Deck Observation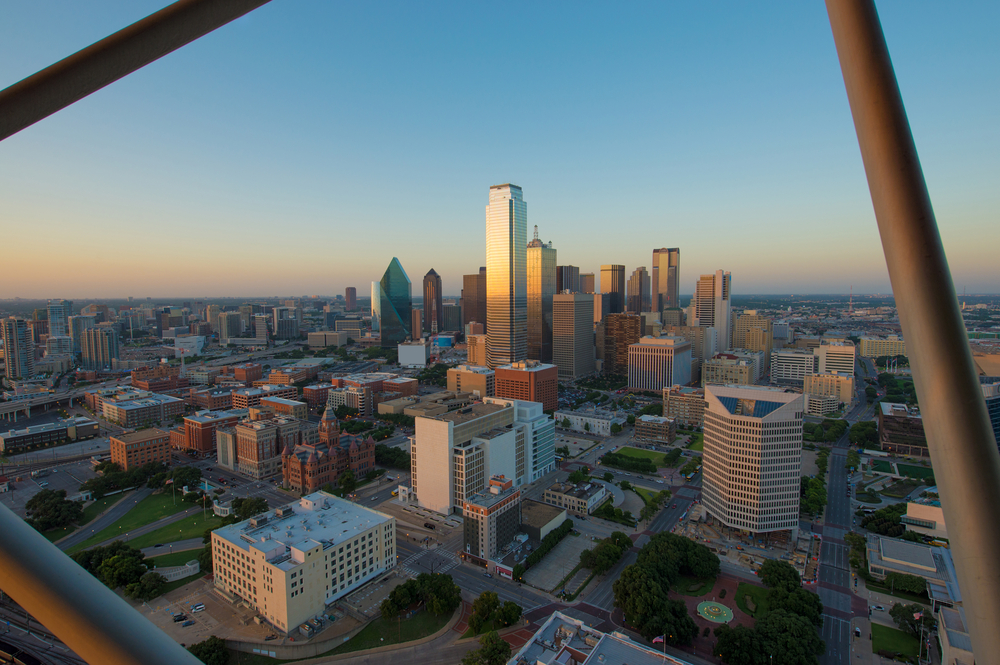 2. Go Indoor Skydiving
Want the trill of skydiving without jumping out of a plane? At iFly Dallas, guests enter a vertical wind tunnel and experience winds up to 175 mile per hour winds. You will lift off in the air with ease, making this some of the best things to do in Dallas at night for adults!
But don't worry, this can also be one of those things to do in Dallas at night with kids! Any guest can come. No previous experience is needed! Everyone will get a private tutorial from a certified instructor who accompanies you in the tunnel.
Enjoy two 60 seconds of free-fall flight time, receive a personalized flight certificate to take home, and also enjoy the overall small-group approach of iFly. This is an adventure and a steal: the one on one approach, two flights, and use of all gear is something you don't want to miss.
Check Availability: Dallas Indoor Skydiving Experience with 2 Flights and Personalized Certificate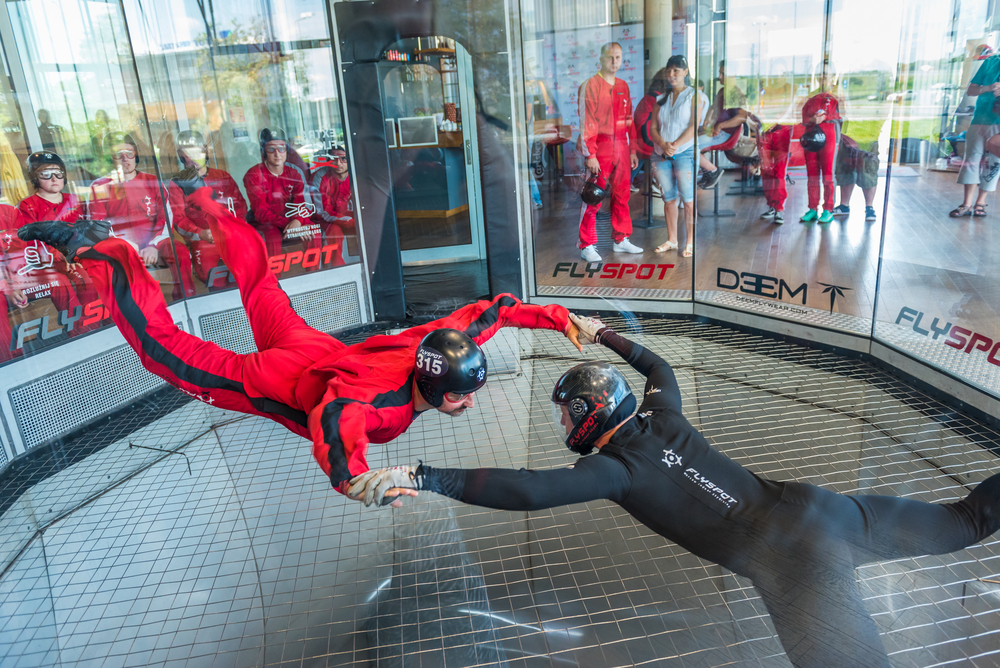 3. Go on a Ghost Tour
Whether a local or a tourist, who doesn't love learning about the haunted history of Dallas?! Enjoy a haunted Dallas Ghost and Pub walking tour when in the city, and up the scare tactics by doing it at night!
For over two Horus and thirty minutes, see another side to Dallas. Enjoy a guided tour of historical downtown districts in addition to stopping at four different bars. Each of these bars feature old ghost stories or legends. Maybe even hear about some of the top mysteries that still haunt the city today!
With small groups, and with the tour being wheelchair accessible, all are welcome! Soak up the atmosphere on a walking tour and explore the spooky side of downtown. Just know drinks are at your own expense. But either way, this is one of those great late-night things to do in Dallas!
Check Availability: Haunted Dallas Ghost and Pub Walking Tour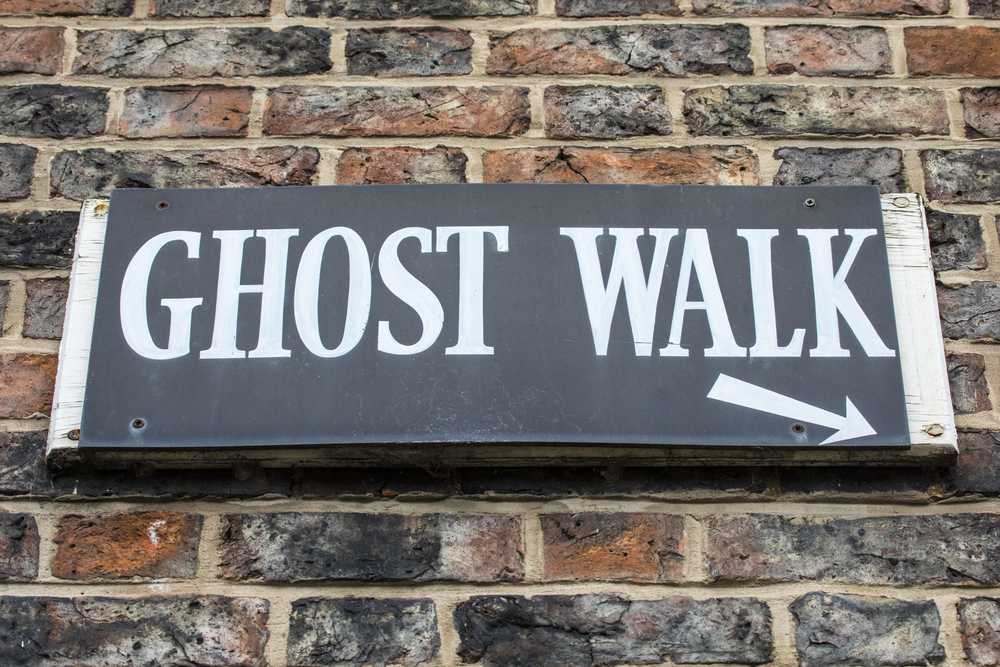 4. Visit Six Flags
Theme parks at night?! Sign us up! With over 212 acres in Arlington, Texas– which is just west of Dallas– this is one of those fun things to do in Dallas at night that you don't want to miss!
I mean, come on! With over 13 coasters, 3 water rides, and more, make some memories at a fantastic location. Plus did we mention they have an aqua coater?! Aquaman anyone?! Just make sure to check out the hours before going. You can always spend the morning and afternoon here, but to avoid heat and sun, feel free to visit during the evenings.
Most weekends they are open until 9 pm, so get your fun quickly! Just make sure to plan accordingly– on select weekends (like on Viva La Fiesta or Pass-holder Appreciation Weeknd) crowds may be busy!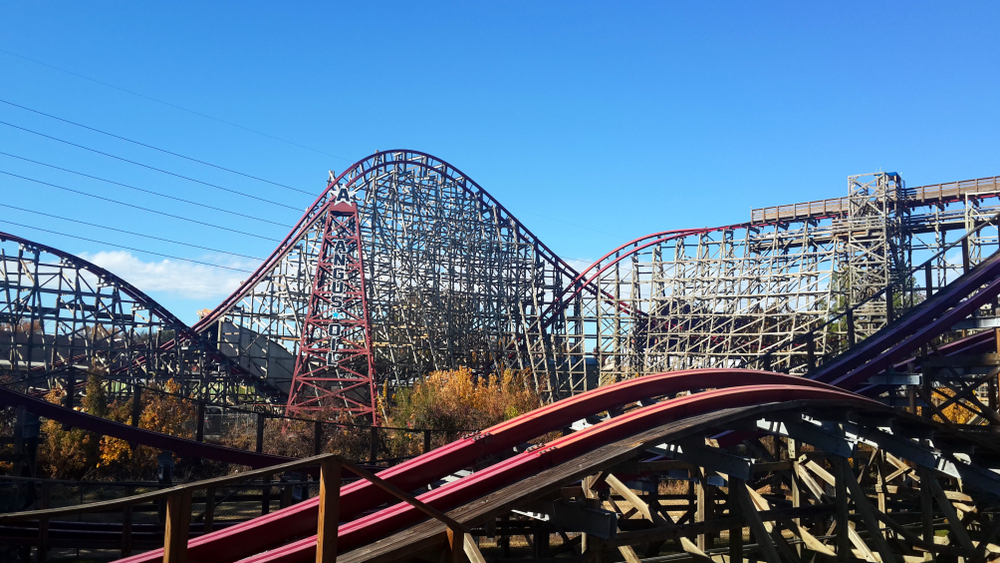 5. Enjoy Dinner and a Show at Medieval Times
Want an epic tournament like no other? Then book dinner and a show at Medieval times! The top knights of Dallas come to duel with bran and steel. With only one victor protecting the throne, enjoy raising a goblet to the queen!
Arriving at the castle is half the fun– in fact, this is one of the places to visit in Dallas at night, and since it is located in downtown, it is one of the top tings to do in downtown Dallas at night. Guests of all ages enjoy the trip back in time!
Take it back to the 11th century. But don't worry, enjoy the full service bar, meal and jousting too! It's not all old school. All meals are served during the show, so sit back and enjoy live entertainment in a unique thing to do! Perfect for everyone!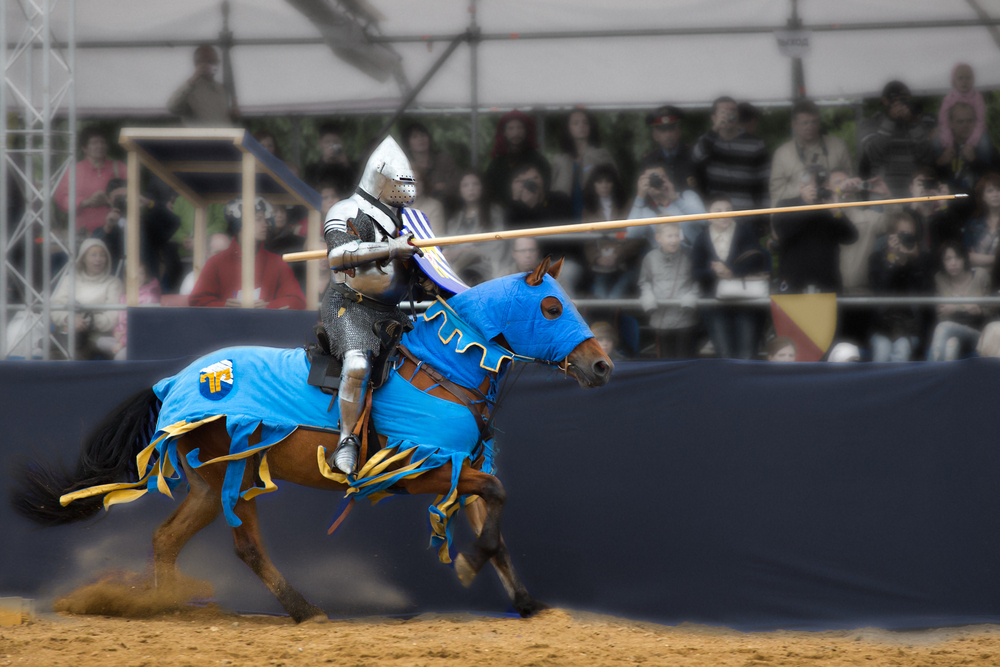 6. Escape from an Escape Room
We all know that some of the best activities or attractions involve getting together with strangers in a random, locked room, right? Escape rooms offer just that! Take part in a fun and interactive escape game experience while in Dallas!
With your family, friends, colleagues, or even strangers, you can tackle one of the Escape Rooms' immersive game experiences. Choose from "The Heist" or "The Playground" as two of your options. But here is the catch— you only have one hour to hunt for clues, decipher puzzles and complete your mission.
Think outside the box! Work as a team! This is amazing because you can do it at any time of the day! But e recommend solving the riddles at night, as this is perfect for late-night things to do in Dallas. With only an hour playtime, it is over quickly, so it won't be too late, and you can always plan for adventures after!
Check Availability: The Escape Game Grapevine: Epic 60-Minute Adventures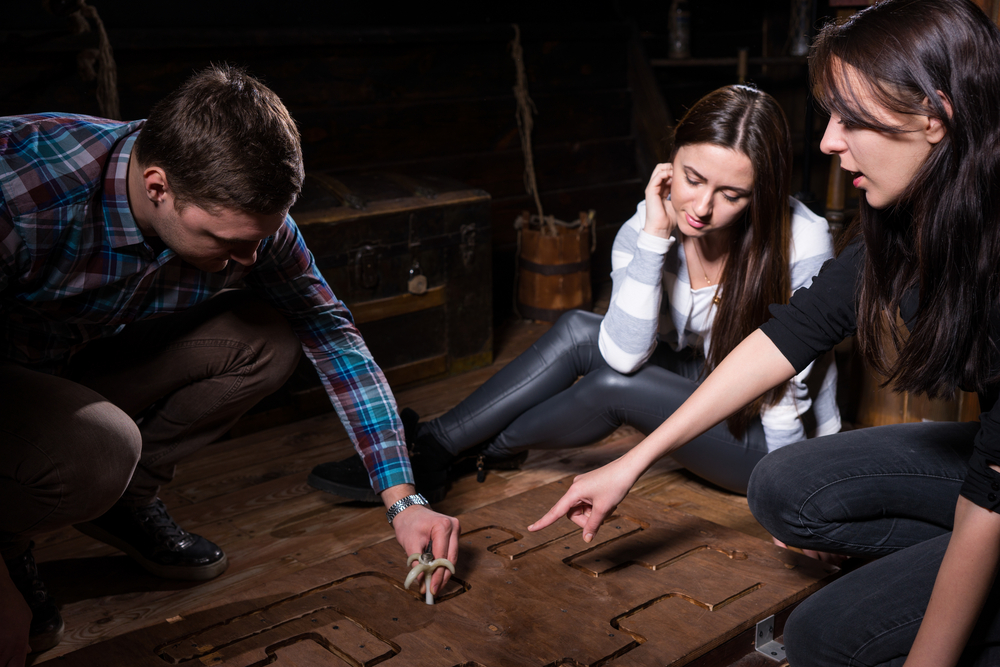 7. Enjoy an NHL Game!
Sports fans rejoice! Dallas has a great opportunity for you to enjoy a live NHL game in the city. But we do want to preface by saying that these tickets do sell out fast, so book early and book quickly Choose from budget seating, regular seating or premium seating when booking.
Most games start between 6 and 7 pm, so this is one of those fun things to do in Dallas at night you don't want to miss. I mean, how fun, thrilling, and unique! Plus, the games are ever-changing. For example, you may see the Dallas Stars go up against the Boston Bruins, or even the Carolina Hurricanes.
Either way, the American Airlines Center offers great views of what will always be a fantastic game. This is a must-visit who wants to immerse themselves in the sports world, but also the history of the area too So wear your teams colors, grab a drink and wings at the restaurants at the area, and enjoy locals in the crowd to cheer on your team! These games are one of the things to do at night in Dallas you never want to miss.
Check Availability: Dallas Stars NHL Game Ticket at American Airlines Center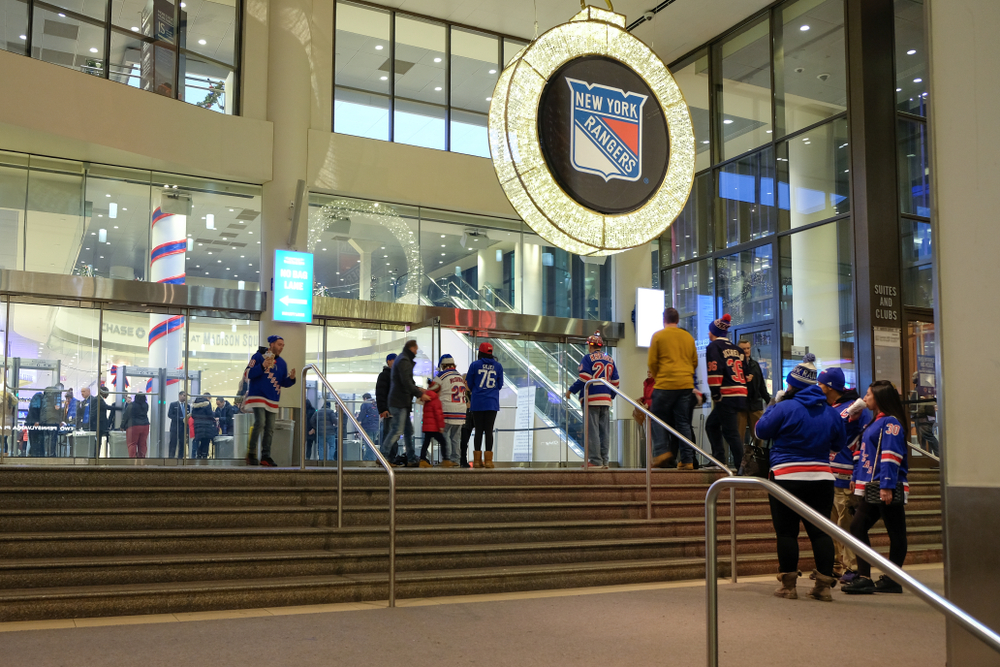 8. Bike Through Downtown
Whether you are a local or a tourist, you can always learn more about a city! Check out Dallas's downtown night sightseeing tour. Better yet, check out a tour that will have you up and moving! E-bikes anyone?!
Discover Dallas after the sun goes down on a moonlight-guided tour on unique bikes! Pedal your way through a roundtrip of the city. Or, if you get tired, let your bike charge as you check out the Deep Ellum, the Dallas Arts District, the AT&T Discovery district, and more.
For over two hours your and your small group will get the best insight from a guide and just get to see the city from a new perspective. Enjoy the culture, the fresh air, and the outskirts of town. You'll see and learn things you never knew about the city! This is one of the best attractions, and even though it is not one of the free things to do in Dallas at night, the bang is worth the buck on this one.
Check Availability: Downtown Dallas Night Sightseeing 2-Hour E-Bike Tour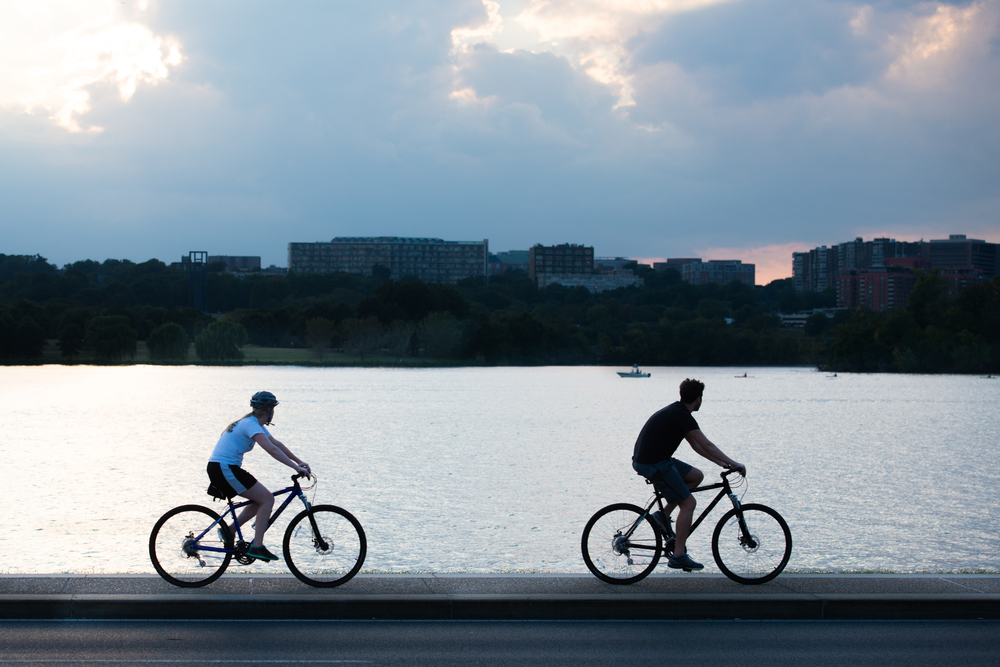 9. Stroll Through NorthPark Center
NorthPark Center, sometimes referred to as NorthPark Mall, is an upscale, enclosed shopping center in Dallas. Since its opening in 1965, it has grown to hold over 235 stores and now has annual sales between its shops and restaurants of over 1 billion dollars each year.
Take some time in the evening to go explore these stores and restaurants. It is a great way to experience retail therapy, or just see what the fashion and nightlife are like in Dallas! Better yet, one lap around the mall is equivalent to over a mile of walking, so you'll get your 10,000 steps in too!
From shops and dining– expect things like Anthropologie and Coffee Lavazza at Eataly– you can also enjoy clubs and art on display too! This whole mall is perfect for an evening of exploring and it has all you could expect and want. Just make sure to bring your wallet with you!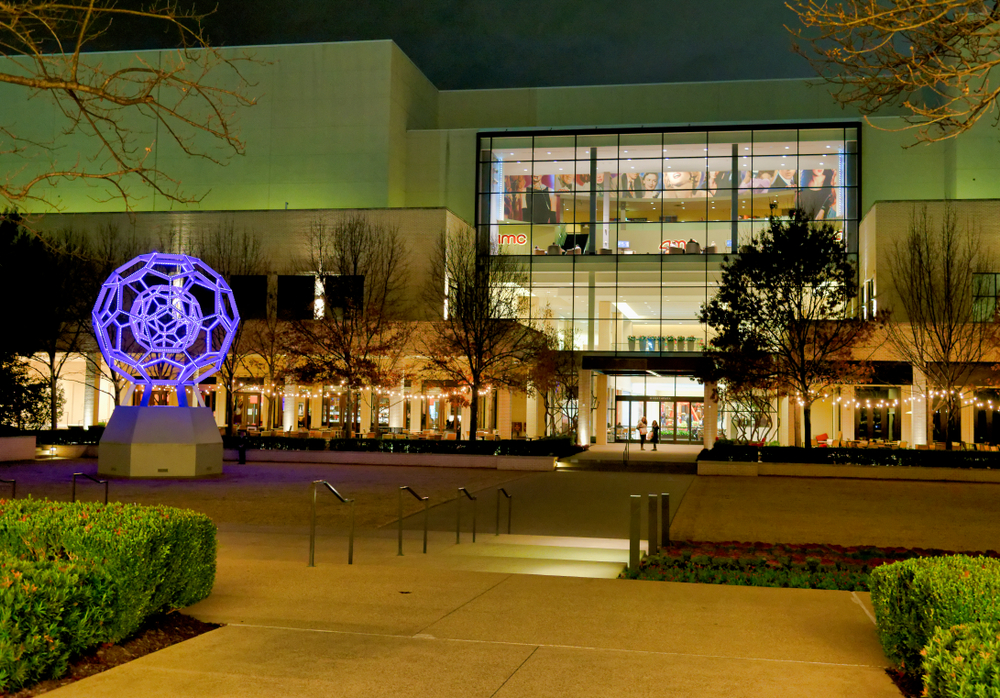 10. Book a Party Bike Pub Crawl in Deep Ellum and Downtown Dallas
Looking for a party? How about a part on a bike!? Up your touring game of Dallas with a group of friends, add in some beer, and music, and enjoy! With the Party Bike Pub Crawl, you can pedal your way through the moonlight streets of Downtown Dallas and Deep Ellum.
Don't forget to stop at the top bars and pubs around town too! Just know that if you don't book the 14 seats on this bike, then you'll probably be sharing this group pedal experience with some strangers. But you can book a private tour if that interests you as well!
For over two hours enjoy the pub crawl, or even upgrade for special offers on a VIP special. Your driver and guide will help make this tour all the more interesting, and drink specials, as well as coolers, are provided. Make sure to arrive 20 minutes before your departure time– and really book this at night. This is one of the best things to do in downtown Dallas at night. Especially with friends!
Check Availability: Party Bike Pub Crawl in Deep Ellum And Downtown Dallas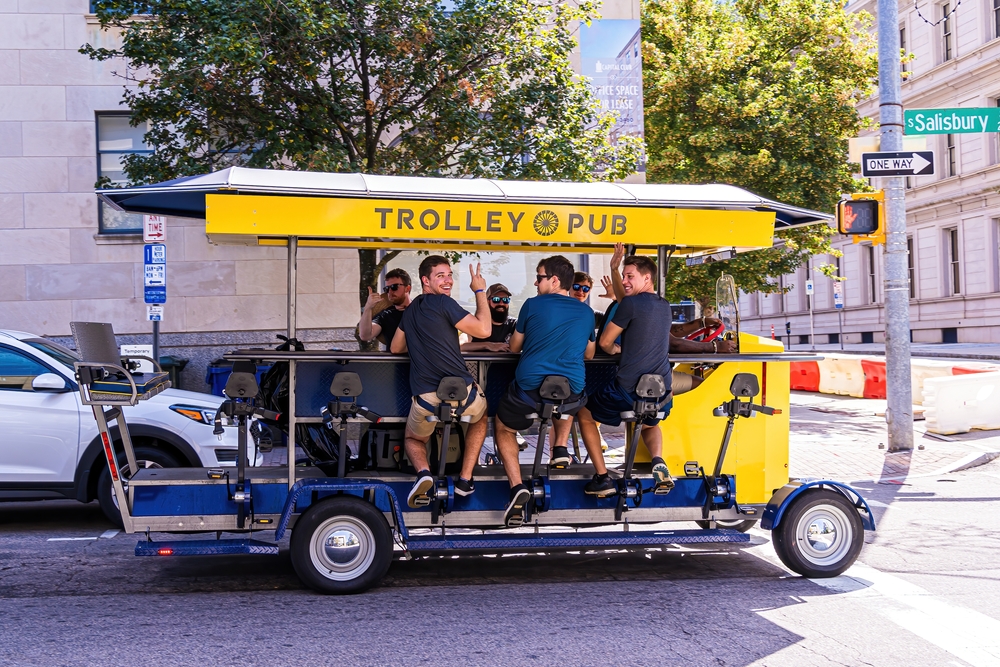 11. Go to the Midnight Showings at the Dallas Museum of Art
Since its opening and establishment in 1903, the Dallas Museum of Art has been known as one of the largest art museums in the United States. This museum is home to a permanent collection that consists of more than 24,000 objects.
These objects date back from the third millennium BC to the present day. From contemporary installations to paintings and sculptures, there is something for everyone here! In addition to the offers of the museum itself, the DMA also offers night classes, night lectures, and night films.
On the third Friday of each month, the Museum of Art stays open till midnight too! So make sure to look at the night offerings, and enjoy one of the top things to do in Dallas at night with the family! The culture alone is breathtaking. Plus this is one of the downtown Dallas attractions at night that only happens every once in a while, so visit while you can.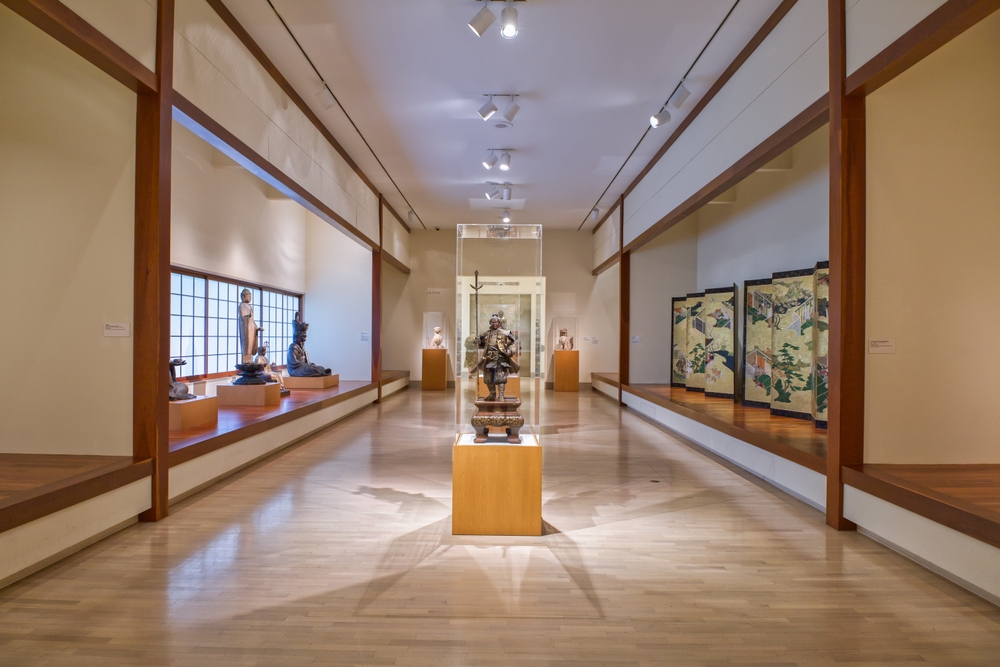 12. Enjoy the Balcony Club (and Other Clubs!)
There is no denying the fact that Dallas is home to fantastic music and culture. In particular, the Balcony Club is a quaint old jazz club that has grown in popularity due to what it offers during the evening. Located in the historic Lakewood district, this club is home to classic drinks and music.
Since its opening in 1988, the Balcony Club brings out jazz tunes seven nights a week. Their lineup traditionally features both local and national artists. On occasion, R&B artists come and perform at well!
Just make sure to know that the club only offers snacks and drinks. You may bring your own food, bring in takeout, or even have food delivered here. Which you may want to do since you'll b here for a bit, enjoying the classic cocktails and relaxing music! The Balcony clubs feature some of the best activities in Dallas at night!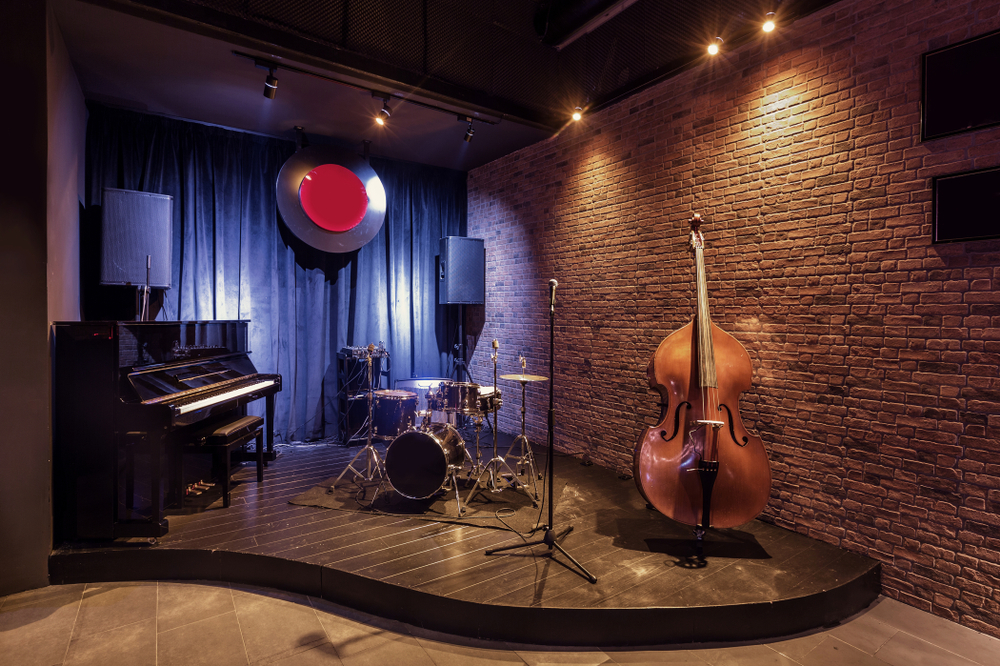 And there you have it folks! 12 of the best things to do in Dallas at night. From clubs to museums to theme parks and everything in between, enjoy the culture of the city with yourself, your friends, or even your family. Happy exploring!