Are you trying to find all the best things to do in Winchester Virginia? Well, you can stop your search now because you are in the right place. You can spend your time walking around this beautiful small VA town and take in the sights. Or spend your time learning the rich history and visiting sites where the founding fathers once were.
Winchester is located in the famous Shenandoah Valley and is perfect to visit any of the years. In the fall you can see the wonderful leaves changing colors, and in the spring when all the plants come back to life it is magical. The summer offers the perfect weather to cool off at one of the many breweries or Museums, and if you are lucky in the Winter they regularly get dusted in a layer of snow.
The route to Winchester VA is very easy. You can reach it within an hour from Washington D.C., from Richmond it should take you about 2 hours, and if you are heading from Virginia Beach you could get there in a little over 3 hours. Making this quaint town a perfect weekend getaway from any of the major areas in VA.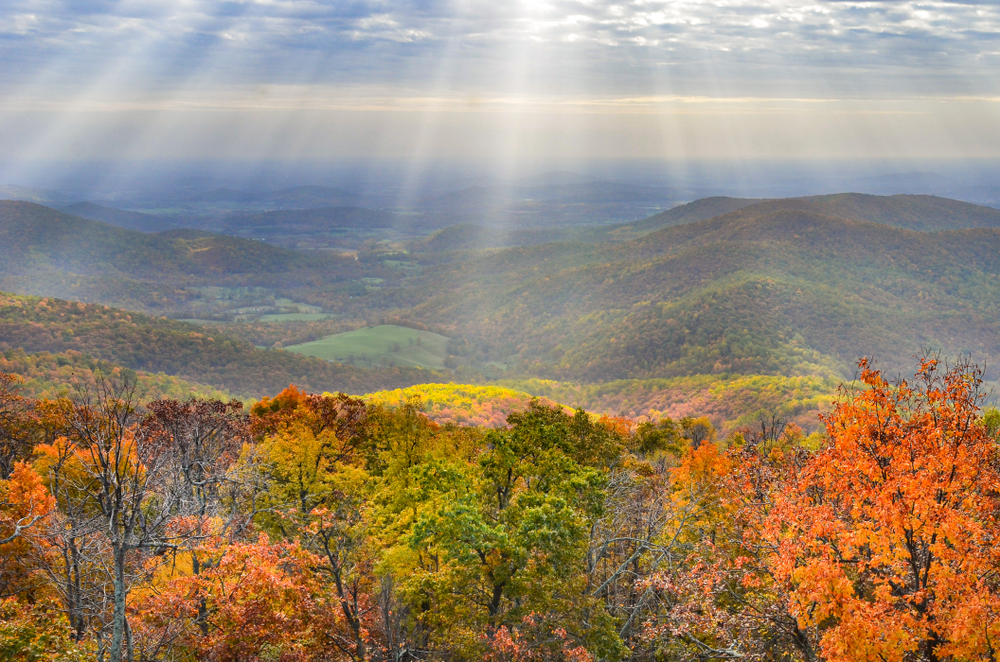 The 15 Best Things to do in Winchester VA You Shouldn't Miss
Explore Old Town
One of the top things to do in Winchester Va is to simply walk around and explore the old town. Here you will find charming boutiques to show at, plenty of different types of restaurants to enjoy, and the architecture is amazing. Four different parking lots are available for you to park your car, or if you are staying close enough you could walk there.
For breakfast, you could hit up Big L's bagels, and the Aroma Deli is one of the best places to stop for a filling lunch. There is also Sushi, Mexican and so many other options to enjoy. Be sure to check out at least one of the many art galleries, then swing by Abija Blue for a souvenir to take home. Check out our list of the best restaurants in Winchester for your visit.
The old town is one of the best things to do in Winchester and you could spend your whole day wandering around.
Museum of the Shenandoah Valley
It does not get much better than the Museum of the Shenandoah Valley if you are looking for what to do in Winchester. In the museum, there are four different exhibit rooms three are staples including the Shenandoah Valley Gallery where you will find an exhibit of the history of the valley.
The Founders Gallery displays objects from the owner's personal collection. Another one of the rooms is full of miniature houses and rooms that date back to the early 1930s. And the last room rotates quarterly. There are also walking trails to explore before or after your roam around the Museum. You can buy your tickets online beforehand, or when you arrive, it is up to you.
Visit a Winchester Farm
If you are looking for some fun things to do in Winchester you have to visit a farm. One of the most popular farms is the Winchester Farm. Here you can shop around the showroom where you will find local beef jerky, homemade pies, and classic old-timey sodas. The Homestead Farm at Fruit Hill Orchard is another fun farm in Winchester to check out. If you visit in the late summer you will be able to see the amazing sunflower field.
But they are also open all year long and have an amazing bakery with gluten-free options too. There is also the Virginia Farm Market with a big red barn and so much fun for the whole family. You do not want to take a trip to see all the best things in Winchester and not visit a farm.
Shenandoah Valley Discovery Museum
If you are looking for things to do in Winchester with kids the Shenandoah Valley Discovery Museum will be right up your alley. They are only open Wednesday to Sunday from 9:30 to 3:30 so make sure your plan your trip accordingly. You can purchase your ticket up to ten days in advance or buy them on a whim at the door.
Inside this fun-filled Museum, there are interactive exhibits where your children can learn and play at the same time. Some of the more popular displays are the play construction sites, what the inside of a log cabin might have looked like, and the bumble bee hive room (there are no real bees). This would be such a fun way to spend the day with your children in Winchester.
George Washington's Office
Head over to the first president of the United States log cabin home office it is one of the best activities in Winchester VA. Build back in the 1900s GW used this log cabin as a military headquarters and planned many strategic plans during the French and Indian War here.
Be sure to check out the cannon that was left by a General and inside the home you will find a few of George's personal items. The log cabin office is only open from April 1st to October 31 from 10 to 4. There is also a small gift shop if you wanted to purchase anything to take home. If you are looking for the best things to do in Winchester for history this is a top spot.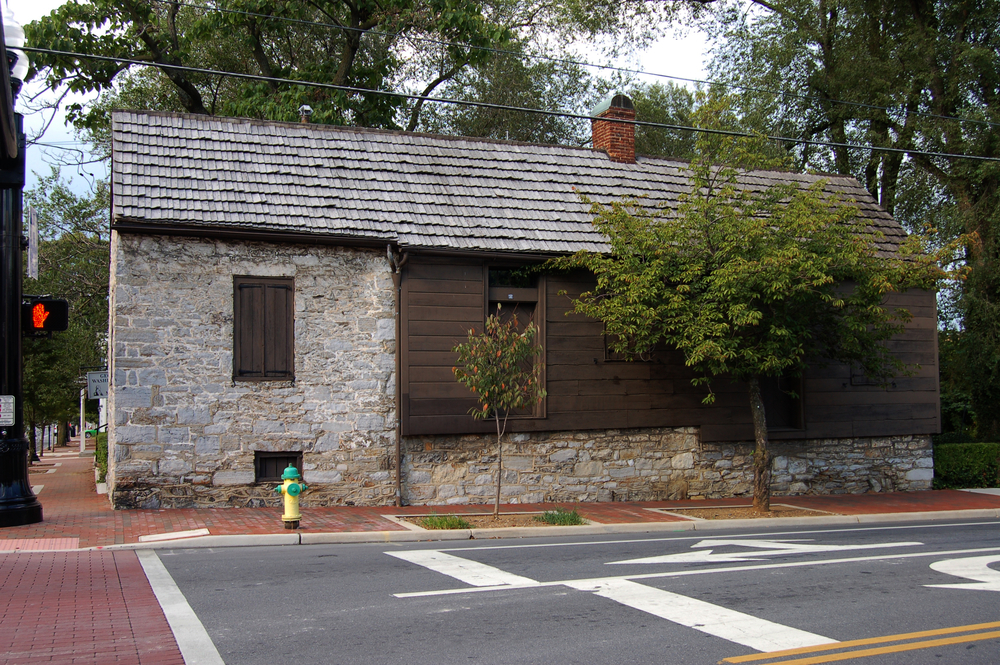 Stonewall Jackson Headquarters
Checking out the Stonewall Jackson Headquarters is one of the best things to do in Winchester for adults. Dating all the way to 1854 this historic house was once home to Stonewall Jackson. There are plenty of his belongings on display that he used daily. Including his prayer book and a few of his family belongings as well.
They are also only open from April to the end of October and the tickets are very reasonable prices. Inside the home, there is a small shop where you can purchase books about the civil war and photos, and an assortment of other small things to purchase.
Mount Hebron Cemetery
If you are into the history of Virginia and looking for cool places to visit Winchester Mount Hebron Cemetery is a perfect stop. Here you will find marked graves that date back to the 1760s. A few of these old graves have German engravings and they do not fully know why.
There are no remains of the original church that once stood here which is a mystery as well. The cemetery spans over a mile and all different regions and cultures have used it to bury their loved ones. It is one of the best historical places to visit in Winchester.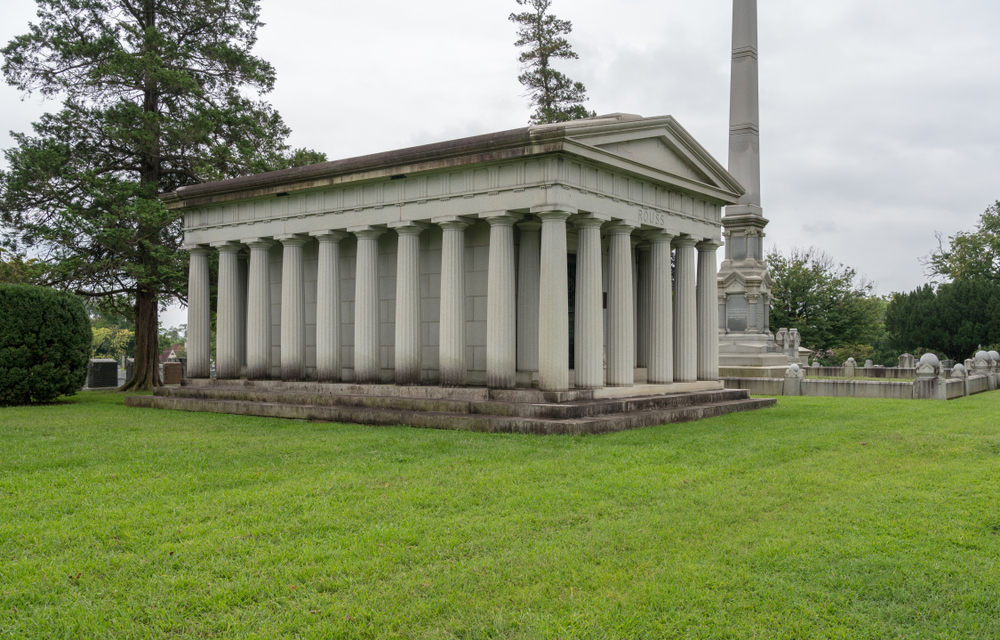 Patsy Cline Historic House
Be sure to stop by the home of the famous country singer Pasty Cline, which is one of the top attractions in Winchester. Ms. Pasty lived here from 1948 to 1953 when she was just a child. You can enjoy a guided tour from November 4th through December 12th from 10 am to 4 pm. All military personnel and children under 11 can visit for free.
Inside the house, you will iconic photos and the tour guides will fill you in on how young Pasty lived. If you are a country music fan you are going to love visiting the Pasty Cline Historic House.
Take a Hike
If you are looking for free things to do in Winchester VA taking a hike should be at the top of your list. There is so much beauty in the Shenandoah Valley and plenty of different hikes to match your experience level. If you are looking for an easy breezy hike then you have to check out the MSV trail. It will only take you a few minutes to walk around and would be perfect for children.
Another easy hike is around the Cool Springs Battlefield. This ground was once a golf course, and before that a battleground in the civil war, and you will see a beautiful waterfall.
For a more advanced hike, there is Ravens Rock. This is a scenic 5.1-mile out-and-back hike where you will climb 1500 ft of elevation and be rewarded with stunning views of the valley. This is also a trail that people hiking the Application trail take so you might see some thru-hikers on your journey.
Try a local Brewery or Cidery in Winchester
After your long day of exploring you may want to check out a few different things to do in Winchester at night. There are plenty of breweries and cideries to check out in town. One of the most popular and well-known is the Alesatian Brewing Company. They are open every day of the week and always have been drafts to taste. You can also head to Winchester Brew Works where they have all the local breweries on tap for you to try.
If you are in the mood for a cider you will want to check out Winchester Ciderworks. They make traditional English cider inside an old restored barn from the 1900s. You will find the typical cider flavors with a mix of fun fruity drinks to try as well. Be sure to check out at least one of these places because it is one of the best things to do in Winchester Va.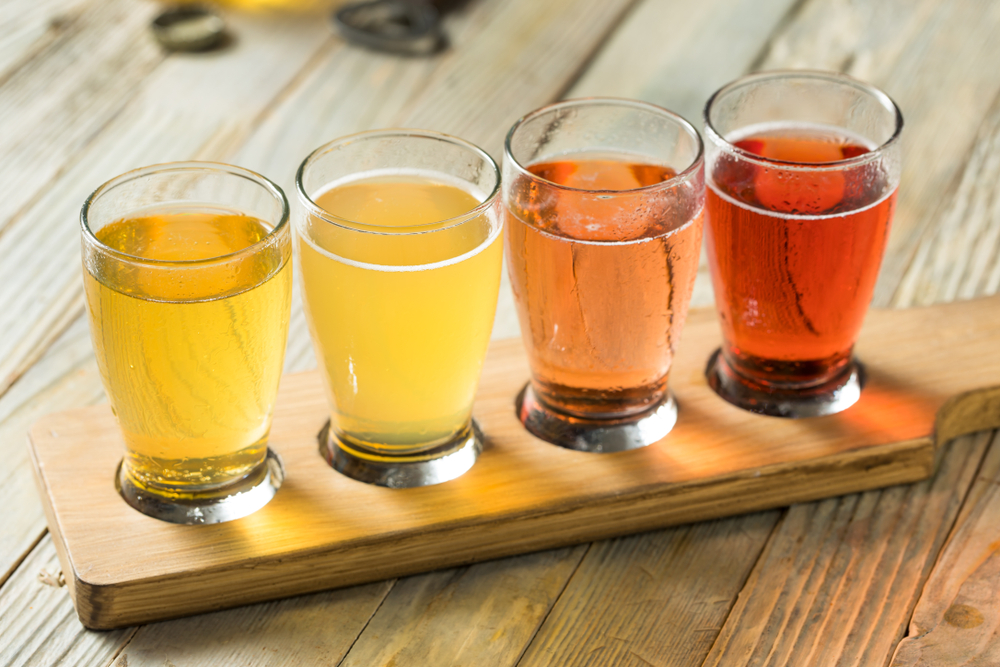 Abram Delight Historic House
Next up is the Abram Delight House. This would be a perfect spot to stop on your list of historic things in Winchester. Abraham Hollingsworth stopped by the valley back in 1728 when he was thinking of opening a mill. Originally he raised a log cabin on the grounds, which can still be seen today, before building the current out in 1748.
They are open at the same time as the other historic stops in town from April to October and the ticket prices are very reasonably priced. You can enjoy a guided tour or just stop by to check out the grounds.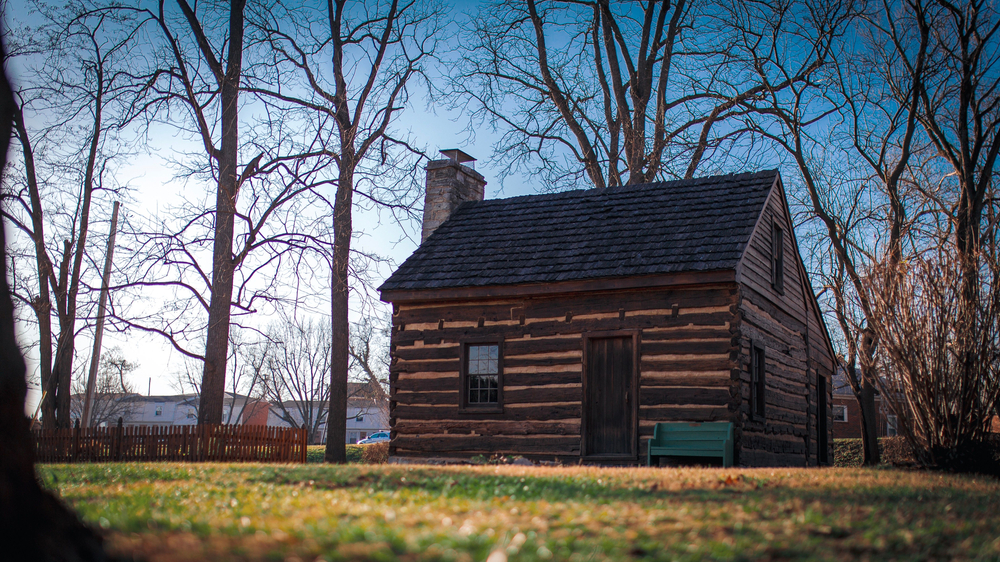 Bright Box Theather
The Bright Box Theater is a small performing art center in town and it is one of the best Winchester activities. Every weekend there are new shows spanning from local comedy performers, 80s cover bands, murder mystery parties, and pretty much anything else you can think of.
They are located in Old Town so you can stop after you spend your day shopping or even after an early dinner. Be sure to check out their website and plan according so you don't miss out on all the fun at the Bright Box Theater.
Handley Library
Handley Library is not your typical Libray. You cannot miss this beautiful historic building in the middle of town. It was built back in 1913 by a local wealthy businessman and the outside of the building is worth the trip to Winchester alone. Stop by if you are in town on the second Friday of the month and listen to the students of the Shenandoah University Jazz band play a set.
On Saturdays, you can sign up for a chess match where all playing levels are welcome. They also have plenty of activities for children of all ages throughout the week. Be sure to check out the Handley Library it is so beautiful and one of the best things to do in Winchester VA.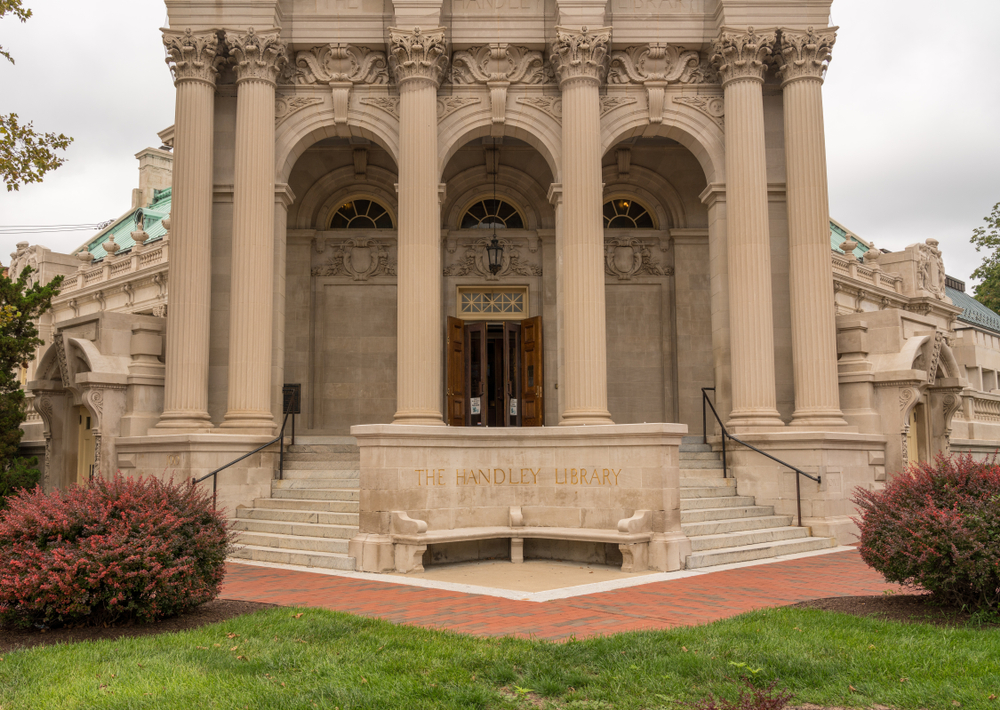 Meadows State Park Virginia
If you are looking for things to do near Winchester then Meadows State Park should be high up on your list. This beautiful Virginia State Park is almost 2,000 acres inside of the Crooked Run Valley. This park is an outdoor lover's dream. With over 10 miles of bridle trails, different routes and 9 miles total of bike trails, and 22 miles of walking and trekking trails.
They also offer historic and nature tours all year round. You can bring a lunch and enjoy it at one of the many picnic shelter areas, go horseback riding, and even set up a tent for the night. There are also a few different spots for fishing and kayaking. This is such a beautiful VA state park and you will love the time you spend here.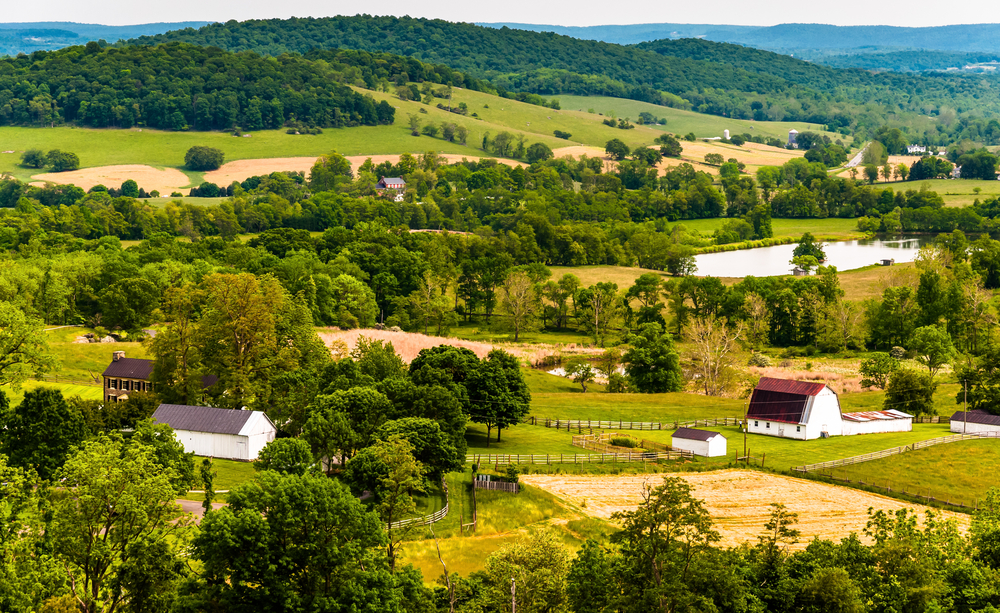 Apple Blossom Festival in Winchester
Next up is the famous Apple Blossom Festival it is one of the best things to do in Winchester for couples. This is a lovely 10-day event that starts in late April and has over 40 events to check out. On Saturday and Sunday, there is a BBQ and Brew festival from 11 am to 7 pm with local vendors, cornhole, bourbon tasting and so much more.
There are also fun activities where you can learn to square dance, a 10K, an 80's dance party and so much more. This event takes place every year on Labor Day and it is one of the best things to do in Winchester Va.