Welcome to Christmas in Nashville, where the festivities are just as bright and lively as the city's music. Nashville offers many memorable and merry experiences during the season. From Santa's pub to Christmas parades, and classic lights, there is never a dull moment and there are so many things to do in Nashville!
Factor in that Nashville has great weather during this time of the year! Watch the leaves turn and enjoy the crisp air inside the city as things come to life. So go ahead– put on your favorite country song, an ugly Christmas sweater, and see what Nashville during Christmas is like.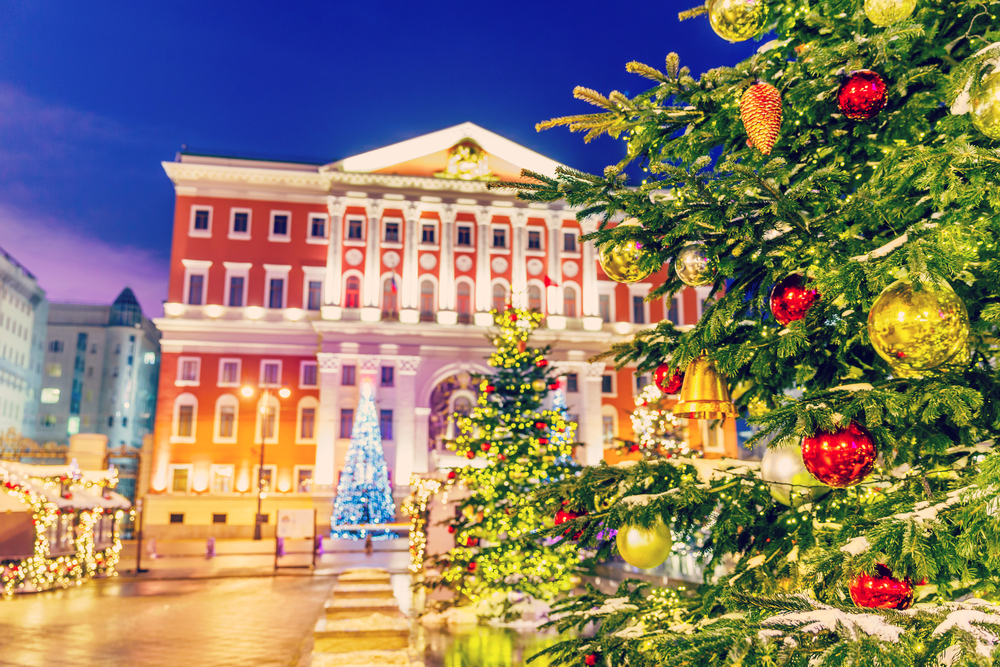 Is Christmas a Good Time to Visit Nashville TN?
The short answer? Yes! Nashville is particularly popular during the Christmas season, and right around New Years too. Things like the Cheekwood Estate and Gardens that put up Christmas lights ensure that this is a magical time to visit.
While compared to the high season of April through October, December is a little less busy for Nashville. However, this should not deter from what the city has to offer!
With cooler weather, cheaper flights, and cheaper hotels during the off-season rates, you gotta check it out! Combine this with the Nashville holiday events and you will be set this season!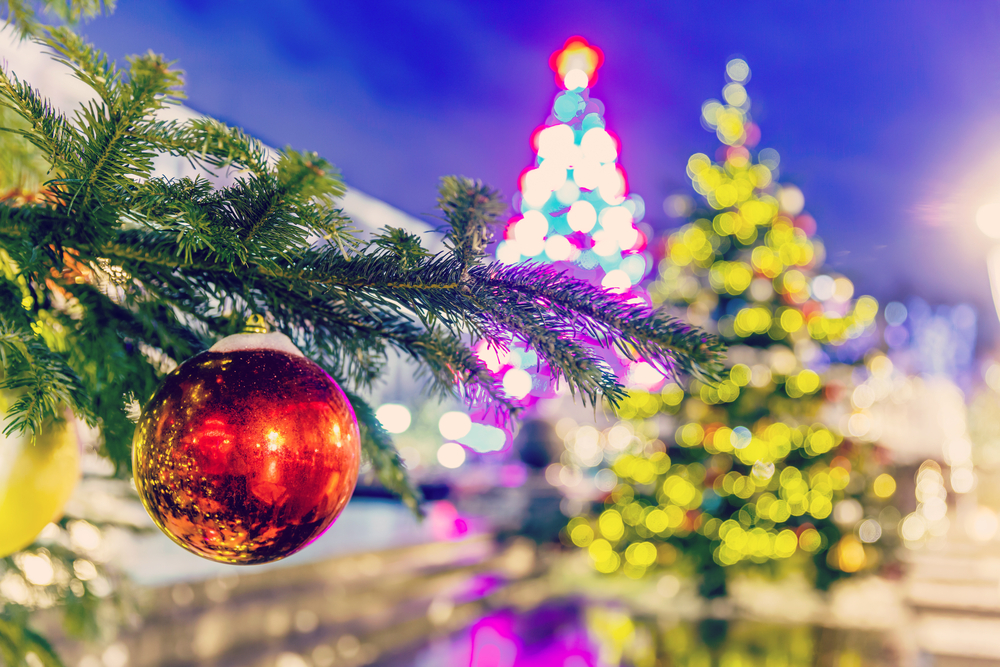 Nashville Weather in December
The weather in Nashville in December will be cool, there is no denying that. Daily high temperatures decrease by 6 degrees Fahrenheit. This means they drop from an average of 55 degrees Fahrenheit a day, to 49 degrees Fahrenheit.
However, it rarely falls below 33 degrees Fahrenheit here during this off-season. The sky is often clouded, or at least partially cloudy during this month as well.
And the chances of rain decrease during December from 29% to 25%. The chance of a day with mixed snow or rain is possible, but not super common. Pack right!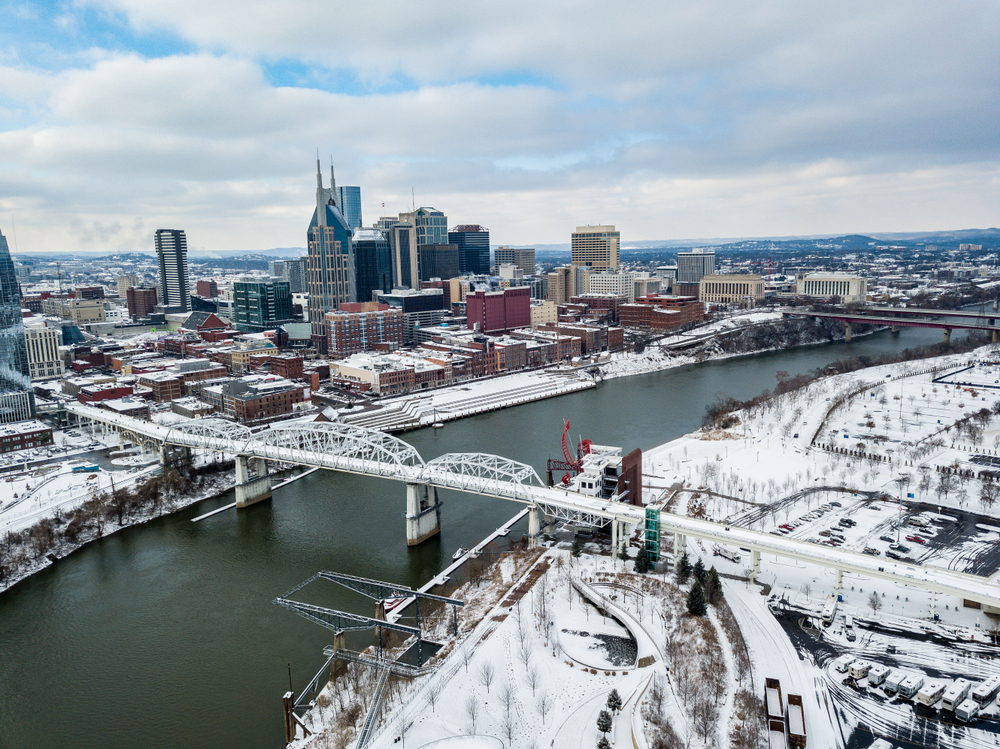 Is Nashville Crowded at Christmas?
Christmas time in Nashville is magical, there is no denying that. But is it crowded? Yes and no.
While this is the "off-season" the crowds do tend to expand the closer we get to the holidays. In fact, if you want to be there during New Years in particular, you should book way in advance!
But during early December, the crowds are quiet and slow. As the city brings out its finest decorations, performances, and Christmas lives, the city comes alive and brings along more guests. Either way, Nashville in winter is a must check out!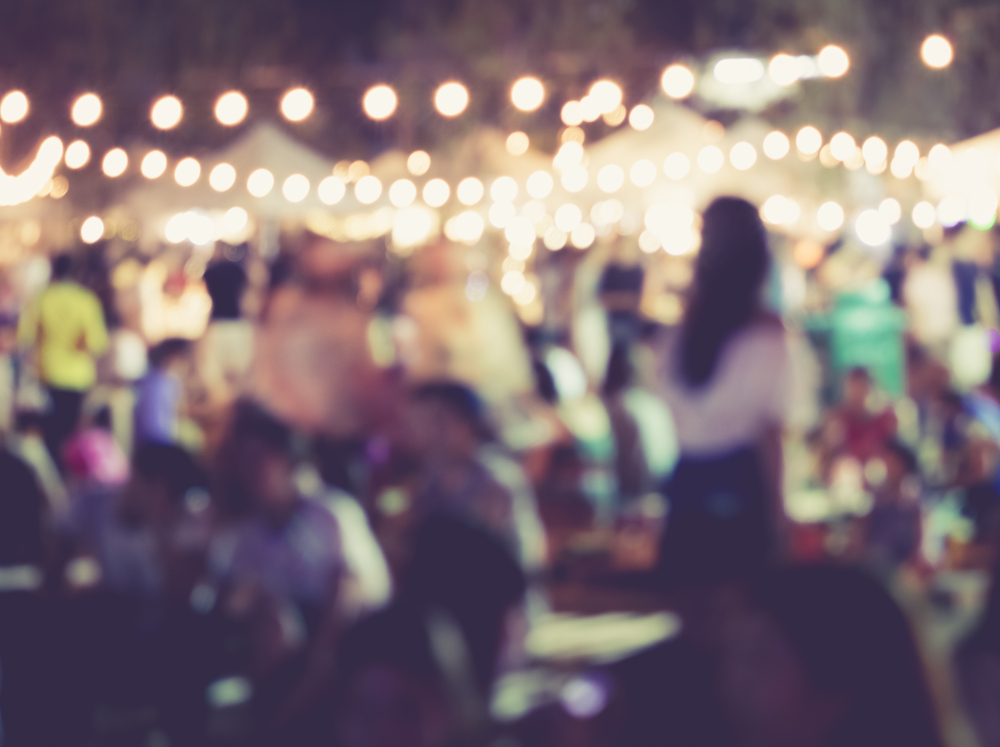 Best Christmas Things to do in Nashville
1. Santa's Pub Nashville
A busy diver bar with a double-wide decked-in holiday decor? Sign us up! With iconic cold beer and karaoke, Santa's Pun in Nashville is one of those things to do in Nashville in December you don't want to miss.
For over 10 years both locals and tourists have flocked to this pub. The open space and large patio create a great environment for friends, wanderers and adventurers to sit and relax!
The decor alone stands out. The karaoke is entertaining. The drinks are fantastic– no frills, just a classic dive bar entertaining the best people in town during a great holiday season!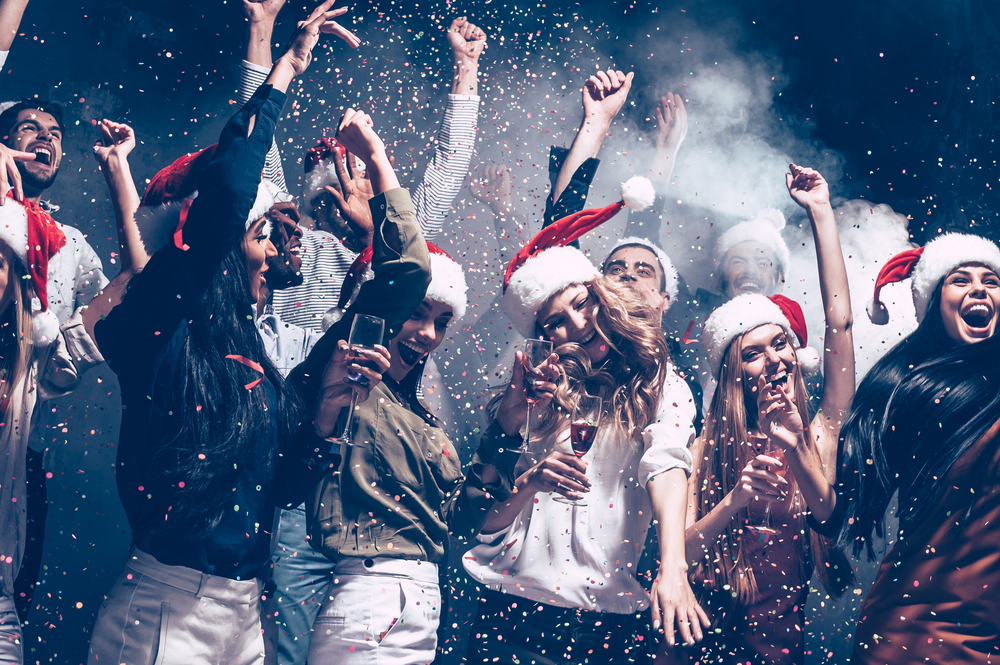 2. Christmas Village Nashville
With over 60 years of shopping and giving, the Christmas Village in Nashville is one of the city's oldest charitable events. It is run by the Nashville Pi Beta Phi Alumnae Club.
Think of this village as a Nashville Christmas Market: approximately 250 merchants and over 30,000 shoppers participate in this consumer show each season!
Here there are tons of unique seasonal gifts. From toys to clothing, jewelry, decor, food, collectibles, and even unusual pieces, there is "something for everyone!" Shop away! And know proceeds go to a great cause. It truly is one of those Christmas events in Nashville that you don't want to miss.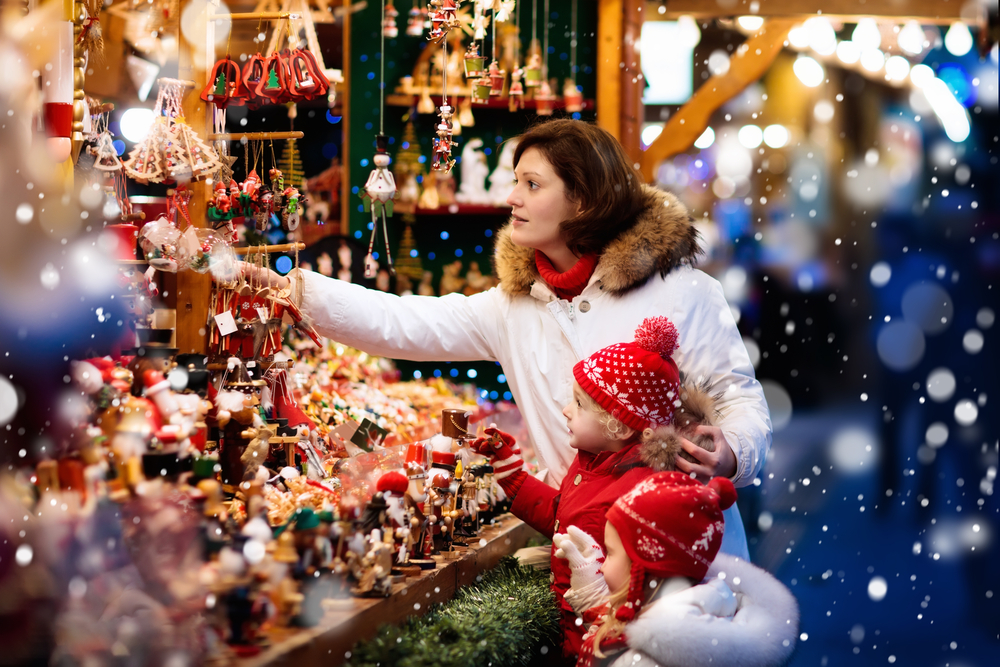 3. Nashville Christmas Parade
Annual Tennessee traditions are always fun. So why not witness the Nashville Christmas parade? This parade dates back to 1927 and has been a staple in the town for holiday festivities.
Spreading holiday cheer, this parade focuses on themes and features grand marshals as well as entertainers and celebrities. The long-winding route that has changed over time allows this parade to be experienced in full!
This is one of the top Christmas activities in Nashville: guests love the music, the stars, the floats, the decor, and just simply spreading the cheer. In 2022 the parade was televised instead of being put on live and in person. Stay tuned to see what happens after 2022!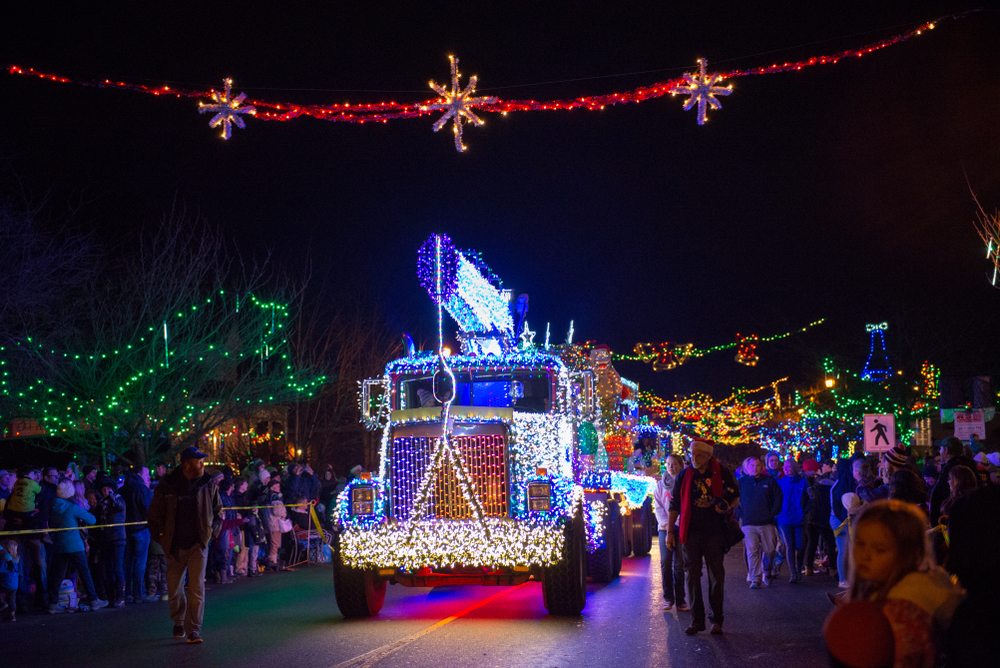 4. Gaylord Opryland Christmas
ICE! is back! That's right, one of the most exciting and fun-filled activities is back every year at the Gaylord Opryland Christmas lineup.
Make a personal visit with Santa, and awe at the 9,000 square-foot skating rink that is made with real ice. Enjoy classic bumper car rides in the great outdoors.
But, most importantly, visit ICE! Step into the wonderland that is carved by expert artisans. With over two million pounds of ice used, this exhibit shows classic Christmas characters in larger-than-life sculptures. And don't forget about the ice slides too! This is the top Nashville holiday events!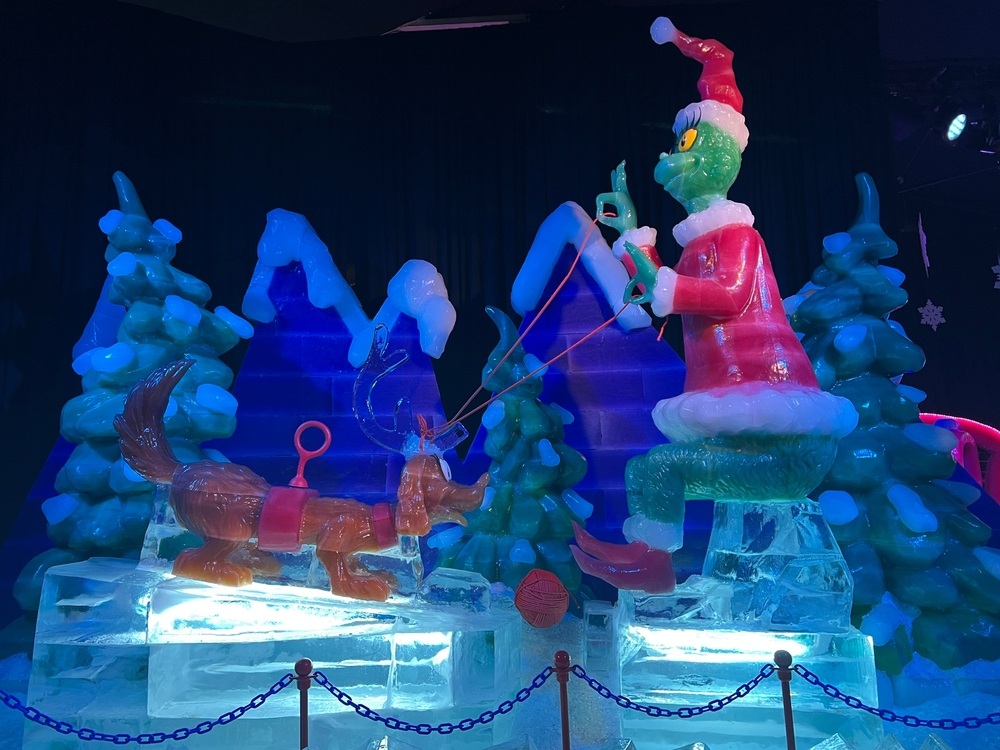 5. Hallmark Nashville Christmas at Enchant!
Christmas lights are a must during the Holiday season. So why not wander through an immersive walk-the-light maze that is created from over 4 million sparkling lights?
And don't forget the 100-foot tall holiday tree, a ice-skating trail, live entertaining, Santa visits, and a village marketplace that features gifts, crafts, culinary treats and cocktails.
Enchant lets you experience Christmas lights in Nashville in a whole new way. Of all Christmas things to do in Nashville, this is great for a family night out, a date night, or even a solo trip.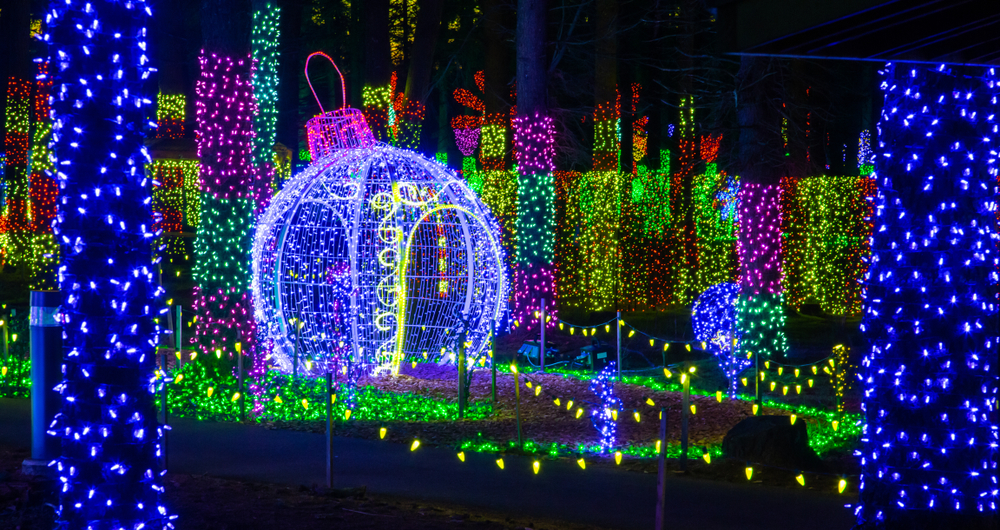 6. Grand Ole Opry Christmas Lights
The show that made country music famous returns for the holiday season! For over 96 years the Grande Ol Opry has grown and evolved into a showcase that presents country music's past, present and future.
Bring the whole gang on a tour of the Opry during the holiday season. Walk in the footsteps of the stars, see an Opryland show, relive holiday movies, and light up your spirits at Cheekwood as a million lights illuminate the nearby gardens.
Winter in Nashville is the perfect combo of music-based adventures and holiday-inspired cheer. Country meets Christmas? Sign us up at the Opryland for all these Nashville holiday events!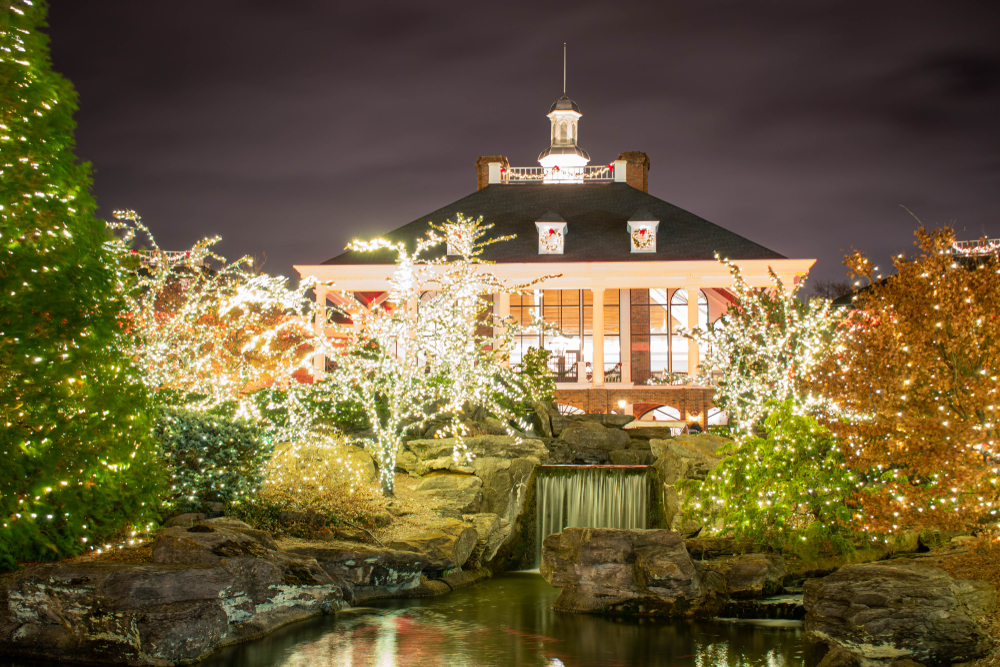 7. Holiday Tour of Belmont Mansion
Of all things to do in Nashville in December, make sure to check out the festivities at Belmont Mansion. This home is always decorated to the hilt for the special season!
Once an estate of Adelicia Acklen (who was one of the wealthiest women in Tennessee), this mansion is now home to stunning furnishings, sculptures, and treasures.
In the winter, a mansion tour is augmented. It includes Victorian Christmas traditions which helps guests feel immersed! So whether you see the gifts from the president of the United States on display, or really focus on how the dining room is set for a Christmas dinner, you'll always be in awe.
8. Drive through Christmas Lights
While this isn't exactly in Nashville, we consider it close enough to go investigate! So when you're looking for Christmas lights in Nashville, go drive through a light and music show.
Located at the Wilson County Fairgrounds in Lebanon, these dancing lights feature synchronized movements that are paired with a special radio station. This station only plays Christmas favorites!
Starting in early November and lasting through New Years Day, this is one of the Christmas things to do in Nashville you don't want to miss. Keep an eye out for the dancing snowmen and spinning ornaments! And check out some local, nearby areas where you can get Christmas trees in Nashville.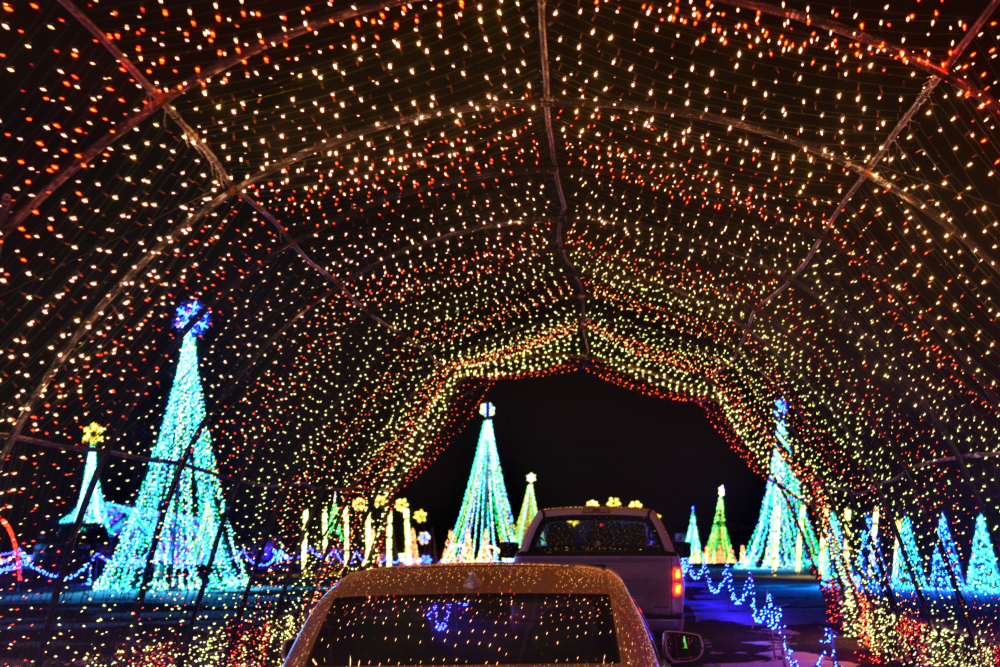 9. Ride the North Pole Express
Christmas time in Nashville becomes all the more magical when you realize you can actually ride the North Pole Express here! This is a highlight for families and loved ones you don't want to miss.
A two-hour train ride from Nashville to Lebanon is paired with lovely, stunning scenery. But better yet? Santa and his elves visit during your travels!
A classic train has been restored and decorated for this adventure. It also carries tons of holiday treats and hot chocolate which is great for getting festive!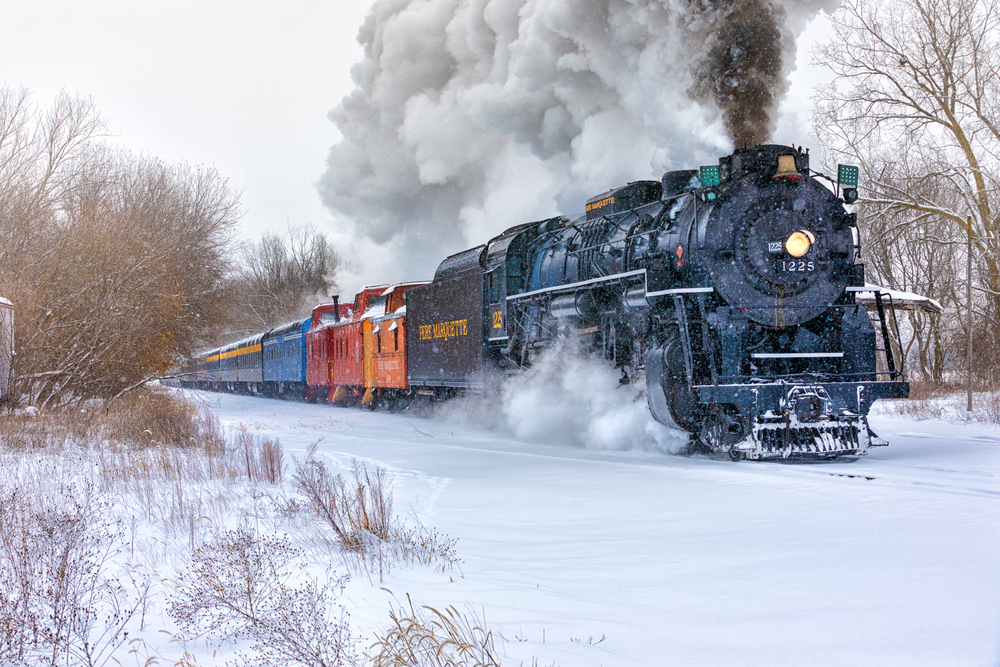 10. Dickens of a Christmas
Just 20 minutes away from Nashville, the Dickens of a Christmas is an event that will put you in the spirit of the best season of the year! But do be warned: this event is only for ONE weekend.
One the second weekend of December, downtown Franklin shuts down its Main Street for these activities. With the historic city in the background, this festival recreates Charles Dickens.
That is right! A recreation of Charles Dickens! Meet more than 200 characters, musicians and dancers. And don't be surprised if they're all in Victorian costumes!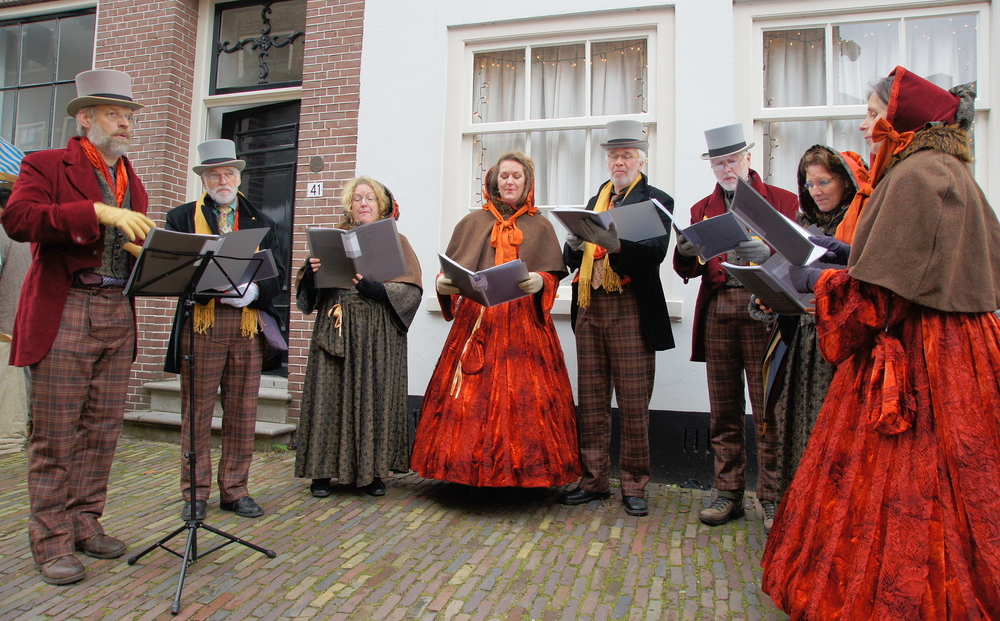 11. Rooftop Igloos
Guests love romantic times. So what is more romantic than enjoying winter and Christmas in a rooftop igloo? 10 stories into the sky, make sure to stop by Bobby's Hotel.
The rooftop lounge at Bobby's Hotel is a place you have to visit. This lounge personalizes igloos with furnishings– all rustic in design– and cozy blankets.
Better yet? The lounge also features ice skating, campers, and tons of seasonal food and drinks. Just make sure to know that your reservation requires a reservation (duh!) and a minimum spend. Nashville at Christmas can be unique and romantic!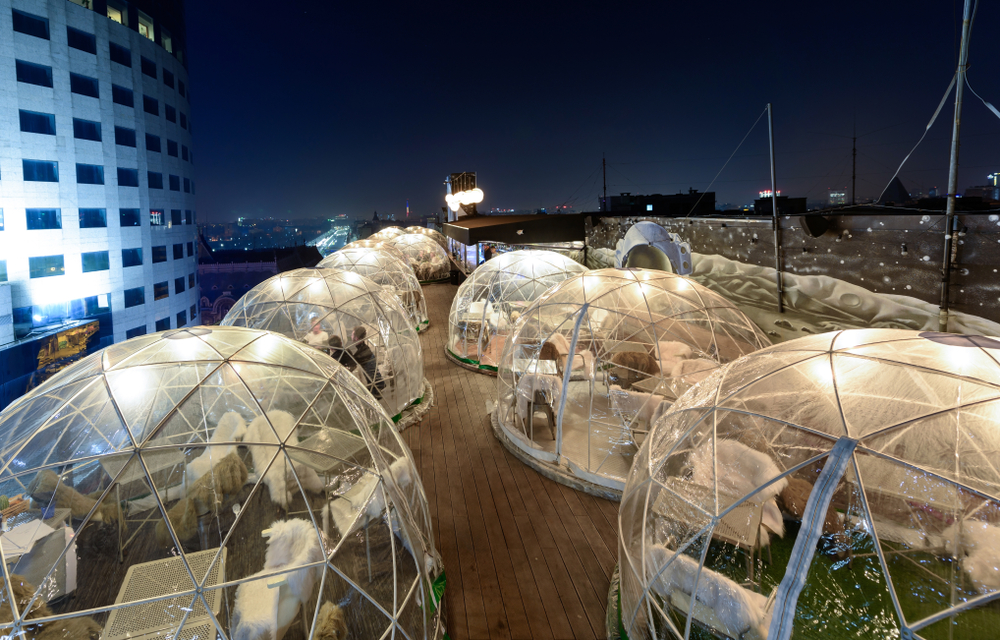 And there you have it folks! 11 of the best things to do for Christmas in Nashville. With so many Nashville holiday events going on, you'll never be bored. So enjoy the city and the season in one go!