Looking to spend Christmas in Baltimore? The holiday season is a magical time of year, and there are few places that capture the spirit of the season quite like spending Christmas in Maryland.
From the charming and historic neighborhoods to the festive fun at the Inner Harbor, Baltimore offers a wealth of festive activities and events full of holiday spirit. Plan to spend at least a weekend exploring the different parts of Baltimore.
You will love the twinkling light displays and booths a the traditional Christmas market. There is also ice skating on the harbor and tours of the holiday lights on a water taxi. There is no shortage of fun to be had in Baltimore during the holiday season.
It doesn't matter if you are a local looking for new ways to celebrate the season or a visitor looking for a new holiday destination, Baltimore is sure to delight and inspire you with its festive charm and holiday spirit.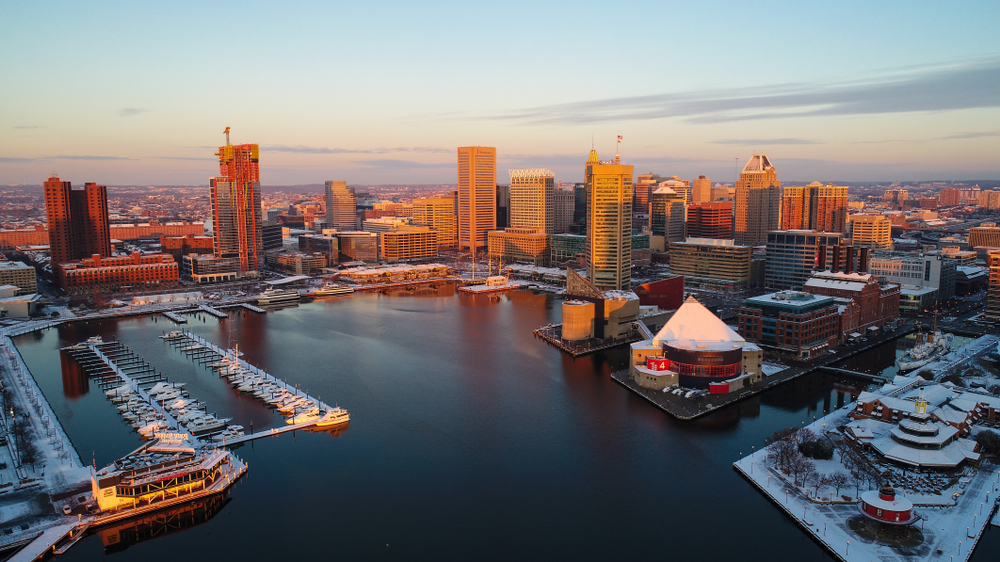 Is Christmas a good time to visit Baltimore MD?
Yes! Christmas is one of the best times to visit Baltimore MD! It is known for its epic holiday displays and fun events throughout the city. Plus Baltimore has amazing architecture and the historic neighborhoods look so beautiful during this time of the year.
There is also plenty of places for holiday shopping. From trendy boutiques to locally handmade gifts at the epic Christmas market, you will never forget the time you spent in Baltimore at Christmas.
Baltimore Weather in December
Baltimore in December can get very cold. The average temperatures range from the mid-30s to the upper-40s during the day. And at night they can drop down into the 20s. But, it is also one of the driest months of the entire year with an average of 3 inches of snow the whole month.
If you plan on doing a trip during December in Baltimore you will want to pack your warmest clothes and dress in layers to stay comfortable. Waterproof shoes or boots are always a plus too.
Does Baltimore Get Snow at Christmas?
Although the winter in Baltimore does get quite chilly, snow is not very common. It has snowed during Christmas in Baltimore MD before, but it is not guaranteed. There is plenty to keep you entertained in Baltimore if you are planning on visiting during the holidays you may forget all about a white Christmas. It has only snowed 12 times on Christmas day in Baltimore the last being in 2002.
Does Baltimore have a Christmas Market?
Yes! There are a few different Christmas markets to check out in Baltimore. There is the famous German Christmas Village with over 50 vendors selling homemade crafts, and delicious snacks, with anything and everything you can think of to make your Christmas magical.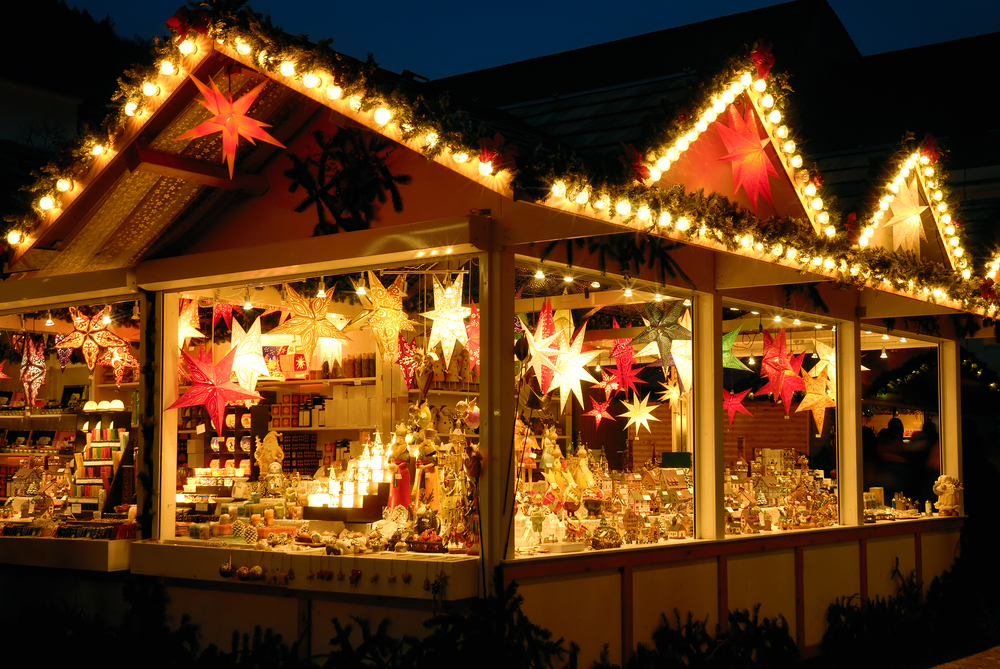 What Baltimore Lights are Famous for Christmas?
The famous Christmas lights in Baltimore MD are known as the Miracle on 34th Street in the Historic Hampden Neighborhood. This lovely local community decorates every year in stunning light displays.
Each house has a different theme, but somehow it all comes together and it is a magical and bright site to see. The homes usually start decorating after Thanksgiving and will stay open until the new year.
Best Christmas Things to Do in Baltimore
Visit the Christmas on the Potomac at the Gaylord
The Gaylord is one of the top attractions in Baltimore, and during Christmas time they transform into a beautiful winter wonderland. They host an annual event known as, "Christmas on the Potomac". You can visit the displays from mid-November through early January. Be sure to check their website for updates and to purchase tickets.
You have to check out the main highlight, the ICE exhibit. The entire display is carved out of 2 million pounds of ice. There is a fun ice slide, a nativity scene made of ice, and ice schulpters of characters from popular Christmas shows. You have to visit the Gaylord during your Baltimore Christmas, you are going to love it.
German Christmas Village in Baltimore
This annual Baltimore Christmas market takes place in the Inner Harbor at western shore park. Here you will find all typical German holiday traditions like bratwurst, schnitzel, sauerkraut, and even Gluhwein (a hot spiced Christmas wine).
As you walk around listen out for live music performances including traditional German Christmas carols with a mix of your favorite jingles as well. Be sure to stop by the Weihnachtshutee hut, this is a special hut featuring traditional German artisans.
You can purchase handmade gifts, pottery, and old-fashioned wooden toys. If you want a real German market experience in Baltimore during Christmas this is the perfect place for you.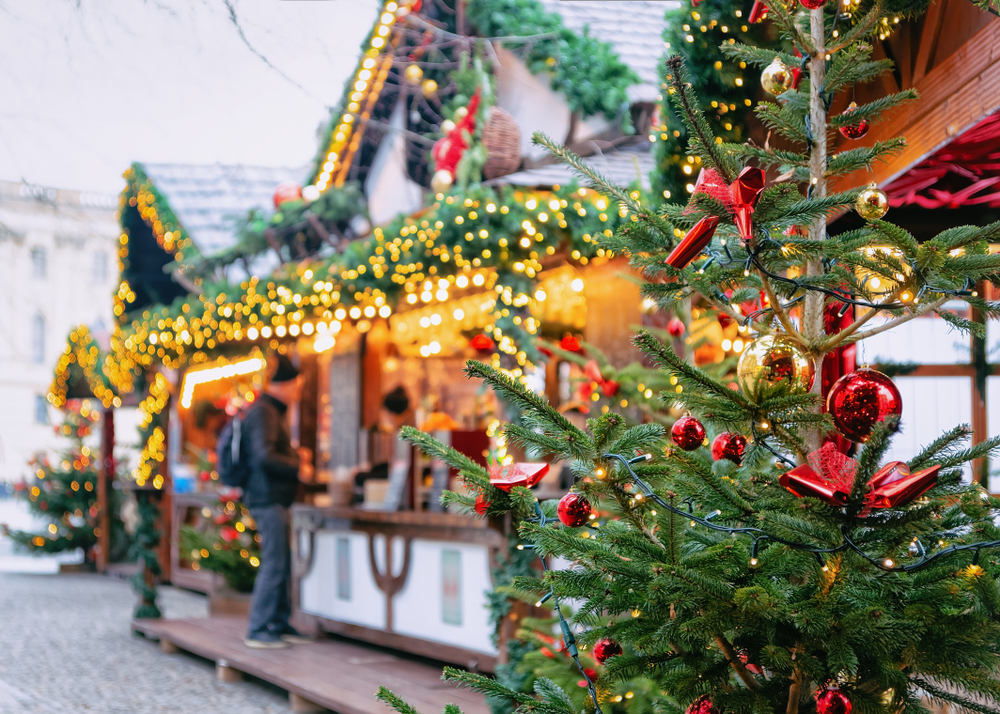 Miracle on 34th Street
One of the best places to see Christmas lights in Baltimore is Miracle on 34th Street in the Hampden neighborhood. Every year the residents volunteer to decorate their homes with colorful lights, festive ornaments, and other festive decorations. All of the houses are uniquely decorated with their own themes and displays.
The street is normally closed off to cars so park your car nearby and stroll down the block. Besides the holiday lights, there are usually vendors selling hot cocoa and fun Christmas treats. Miracle on 34th Street is one of the most beloved Christmas in Baltimore traditions.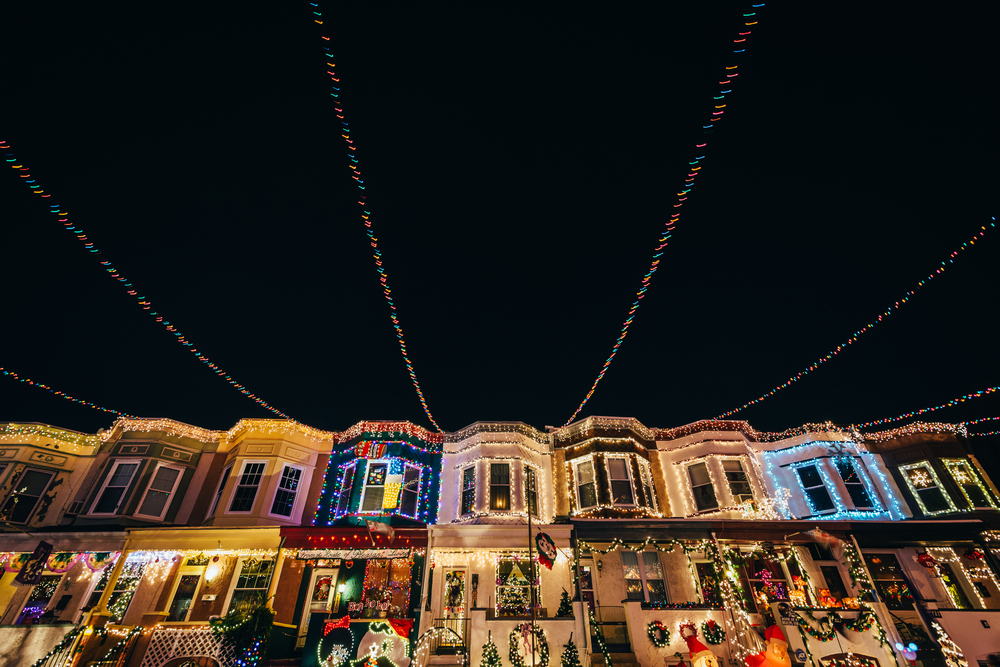 Polar Express Baltimore
The Polar Express is an annual holiday event that takes place in Maryland on the Midland Railway. Here they take their time to really make the event special, and try to include as many details from the classic children's book, "The Polar Express".
During your train ride, you will board the steam engine that is decked out in holiday cheer. The ride lasts around 70 minutes round trip and travels along the MD countryside. Along the way, you can enjoy live Christmas music, chocolatey treats, and festive readings of the "Polar Express."
If you are looking for Christmas things to do in Baltimore, the Polar Express is the perfect day trip for Children and families. Wear your favorite Christmas PJs and get ready for a day you will never forget.
Tuba Christmas
Up next is a unique and festive way to celebrate Baltimore at Christmas time. The Tuba Christmas is an annual event that celebrates the unique sounds of the tuba, euphonium, and low brass instruments. Most years it is held at the Inner Harbor Amphitheater.
This event typically features a concert performed by over 200 local musicians. This Christmas event in Baltimore is always free and open to the public. Dress warm and come prepared to have an amazing time at the Tuba Christmas!
Ice Skate at the Pandora Rink
Another way to enjoy Baltimore in winter is to lace up your skates and try out the Pandora Rink at the Inner Harbor. The rink usually opens in November through January and provides a fun and festive way to get outside.
The ice is a 6,000-square-foot rink with a stunning view of the harbor. Bring your own skates or check out the rental office when you get there. In addition to the rink, there is also a variety of special events every weekend. One of the most popular is the ice skating juggling show.
The Pandora rink is open from 11 am and closes around 8 pm. It is fun for the whole family and all skating levels.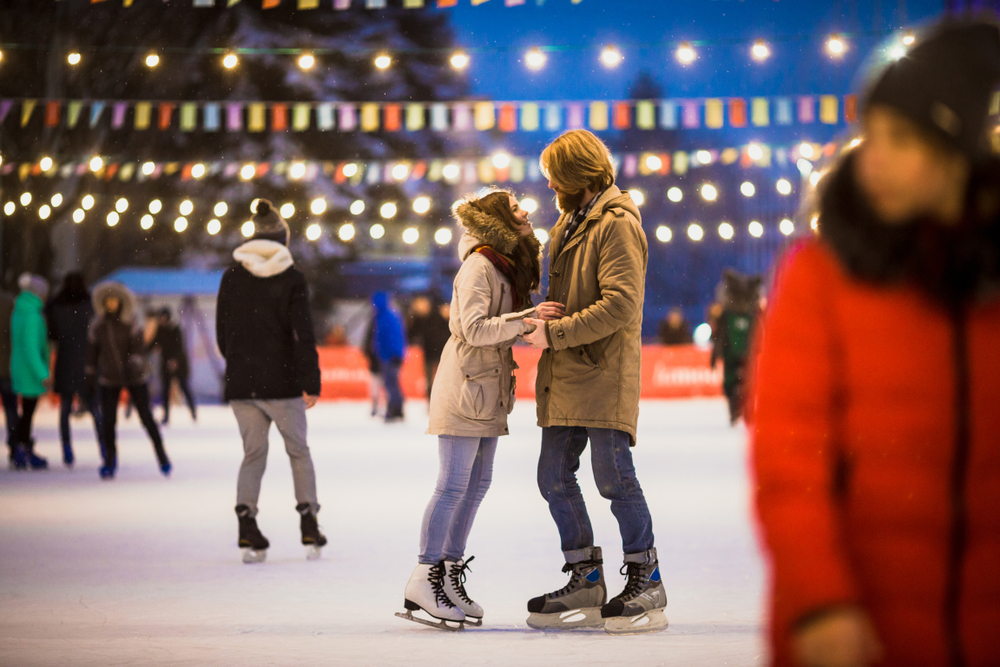 Tour the Holiday Lights on the Harbor on a Water Taxi
Nothing says Christmas time in Baltimore like a cruise on the water taxi to see all the beautiful buildings decorated for the season. Your taxi ride rolls through the Inner Harbor with sites like the Christmas Village, Enchanted Forrest of Lights, and a few nearby neighborhoods.
If you stay on the Water Taxi the entire time your ride will be around an hour, and your captain will provide interesting tidbits and history of the Baltimore harbor. The tour is family-friendly and fun for all ages.
To get tickets you can check out the official website, download the mobile app, or if you prefer you can purchase tickets on board or at the kiosks in the harbor.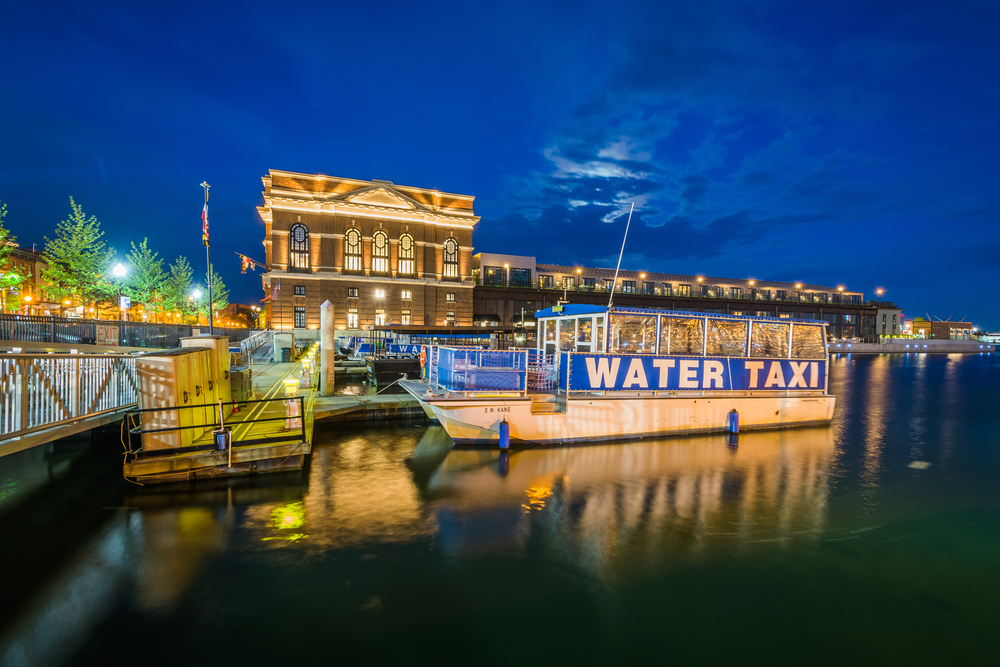 Eat Holiday Brunch at the MT. Washington Tavern
One of the best things about the holidays is all the delicious and traditional food you get to eat. If you want to skip the early morning and massive amount of dishes, head to the MT. Washington Tavern for a big holiday brunch.
The menu is full of festive dishes. Such as French toast made with eggnog and bourbon syrup, pumpkin pancakes with freshly made cinnamon butter, or try one of the signature dishes like a juicy burger with a fried egg on top.
And, it wouldn't be brunch without a festive holiday drink. Try cranberry mimosa or spiced apple cider while taking in the cozy atmosphere with your friends. The Mt. Washington Tavern offers its holiday brunch on the weekends during the holiday season and it is strongly recommended to make a reservation.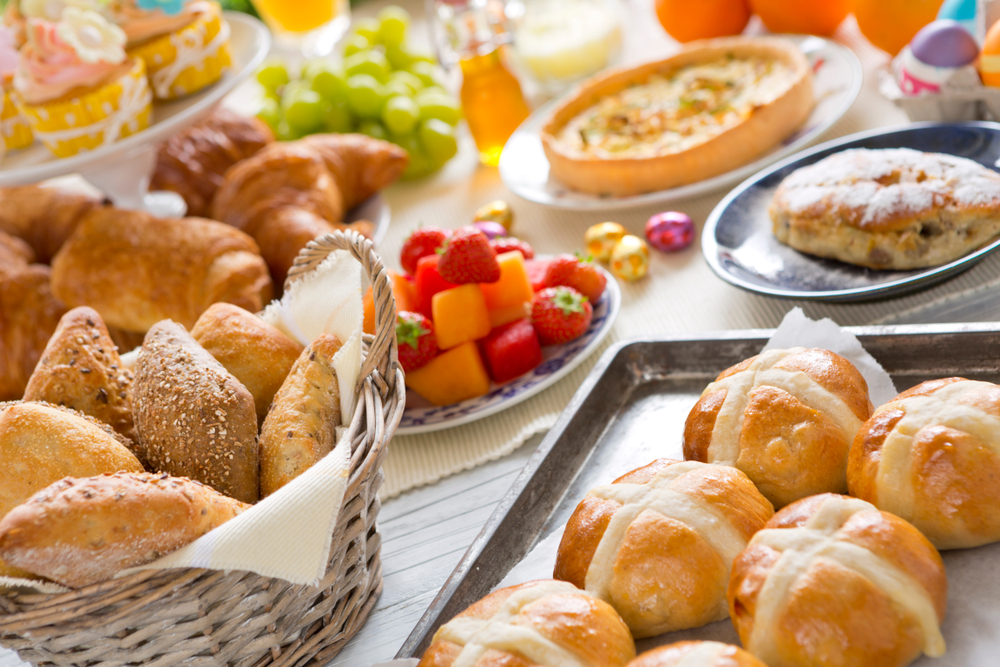 Christmas Candlelight Tour of the Fell's Point Neighborhood
Another one of the best Christmas activities in Baltimore is to take a candle lite tour of the Fells Point Neighborhood. For a little background, this neighborhood was built back in the 18th century and most of the homes are waterfront. Every year the neighborhood comes alive with festive decorations with walking tours.
The tour will be led by a local guide who is knowledgeable about the stories of Fell's Point and will lead you through the cobblestone streets by candlelight. You will also stop by historic landmarks such as the St. Patricks Chuch.
You should be able to book a Christmas tour of Fells Point before you arrive. They also host an annual Christmas block party that Santa and his elves attend every year.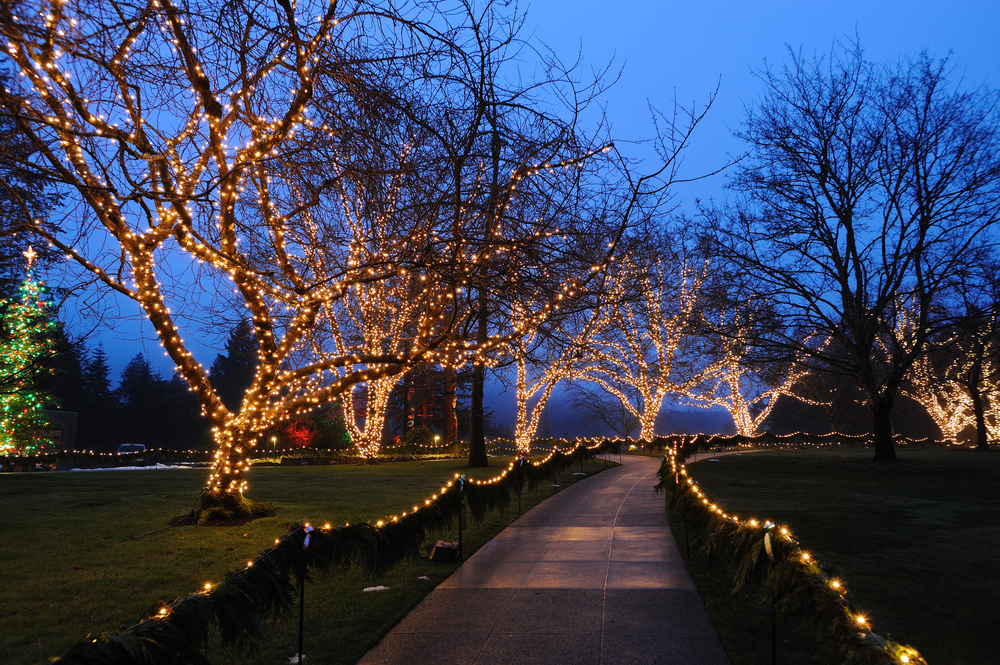 Mayors Christmas Parade in Towson
Up next is the famous Christmas Parade in Towson. This is a suburb located a bit north of Baltimore and has been an annual event this year will be celebrating its 50th year! You will see all the typical floats, and marching bands, with fun and festive music playing.
One of the major highlights is that the Mayor of Baltimore is usually the Grand Marshal with Mr. Clause closing the parade down with the last float. There are also antique cars, fire trucks, and over 100 decked-out motorcycles to see.
The parade is always on a Sunday afternoon in early December. The route rolls 2.5 miles through downtown Towson, and you need to get there early to grab a good seat. Dress warm, and get ready to bring the holiday spirit!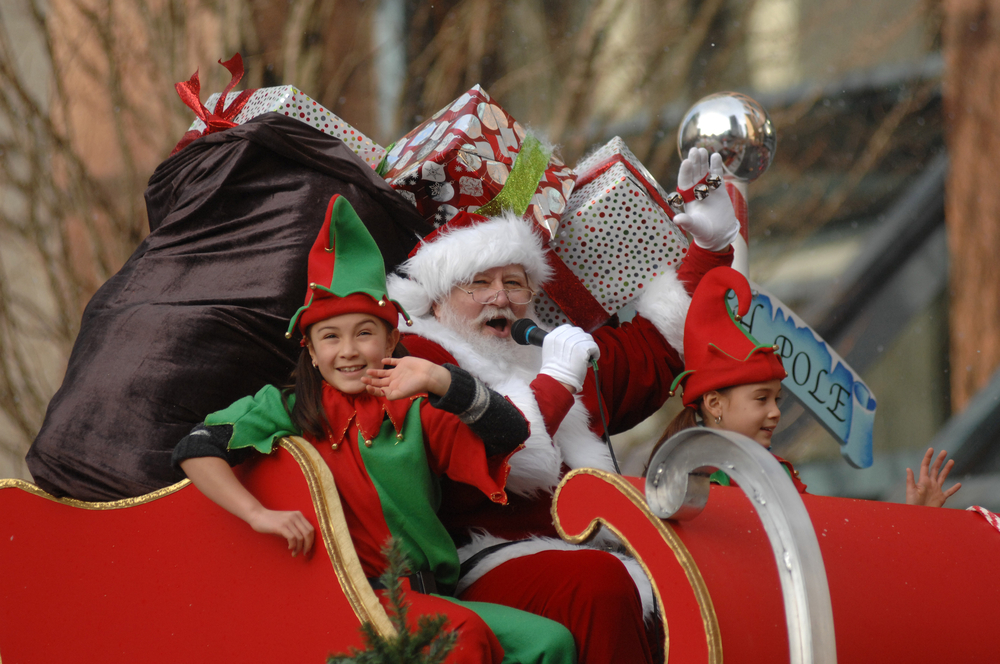 Christmas Shopping at a Local Tree Farm
There are a few different places to purchase Christmas trees in Baltimore MD. One of the most popular is the Valley View Farms Christmas Shop in the nearby town of Cockeysville.
Here they take Christmas ever seriously and start setting up in August! There are rows and rows of fragrant Evergreens, Fraser and Balsam Firs, and a few Blue Spruces to choose from. If you are planning on coming at night, you will be walking under a canopy of over 50,000 lights.
They also have gifts, accessories, wreaths, and over 6,000 different ornaments to purchase. Valley View Farms will start selling their Christmas trees in early November and will go until all of their trees are sold! Be sure to check them out if you planning on visiting Baltimore during Christmas!