If you're looking for some spooky spots and you're ready to get scared right out of your socks, there are plenty of haunted places in Alabama you have to check out!
Like much of The South, Alabama's history is fraught with stories of injustice. It's a land whose past is not easy to remember but should not be forgotten. It is an old state whose history dates well before the 1500s when European colonizers arrived and well past when its citizens fought for Civil Rights with a passion that helped overturn centuries of oppression.
With such a plagued past it makes perfect sense some souls refuse to be at peace and linger in order to trouble the living. The past won't leave the living alone even in abandoned places in Alabama.
While the state is known for its gorgeous National Parks and southern hospitality, parts of its history are very dark. If you're looking to shine a light on some of it, here are some haunted places in Alabama!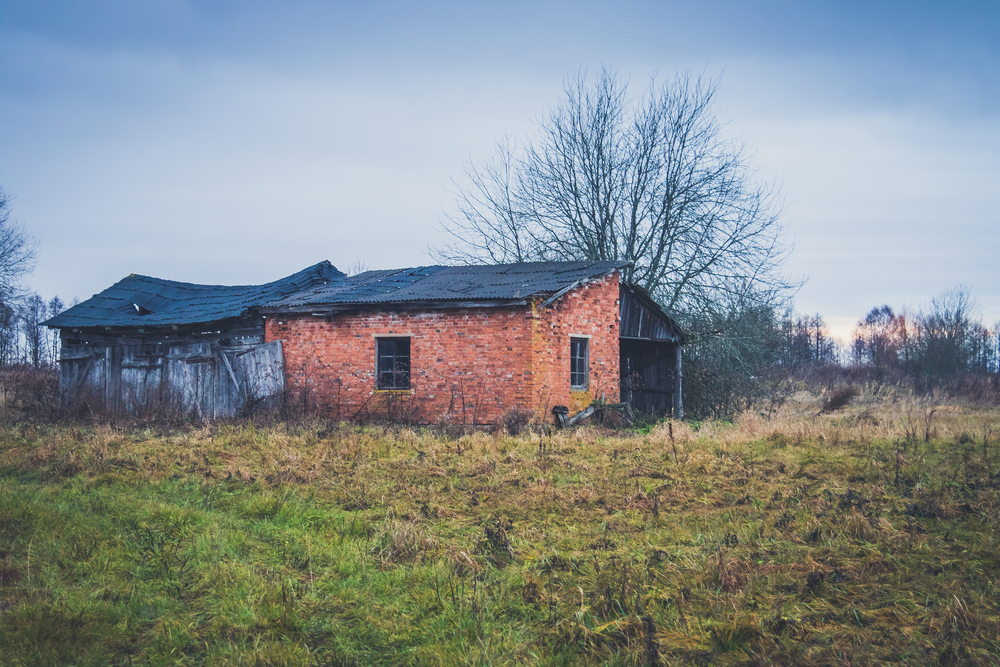 11 Haunted Places In Alabama That Will Creep You Out!
Maple Hill Cemetery
One of the most well-known haunted places to visit in Hunstville, Maple Hill Cemetery is sure to raise the hair on anyone's arms. For years it's been considered one of the most haunted places in Alabama.
It was founded in 1822, it is the oldest and largest burial ground in the state, and with such a long history it's no wonder it has since expanded from its original 2 acres to 100 acres where over 80,000 souls have found their resting place (although not all rest in peace).
Take some time to walk through the hallowed grounds or enjoy a guided walking tour and let an expert tell you of some of the creepier ghostly encounters. Make sure to pay your respects to Mary Bibb, a much-beloved ghost who will reply to your knock on her mausoleum's walls with the gentle creek of the rocking chair buried with her inside.
And don't forget to stop by Maple Hill Park, otherwise known as The Dead Children's Playground. Nicknamed so because many visitors have seen the children buried nearby playing at the park once the sun goes down. Even if you don't catch a glimpse of them, you'll likely hear their laughter carried by the evening wind.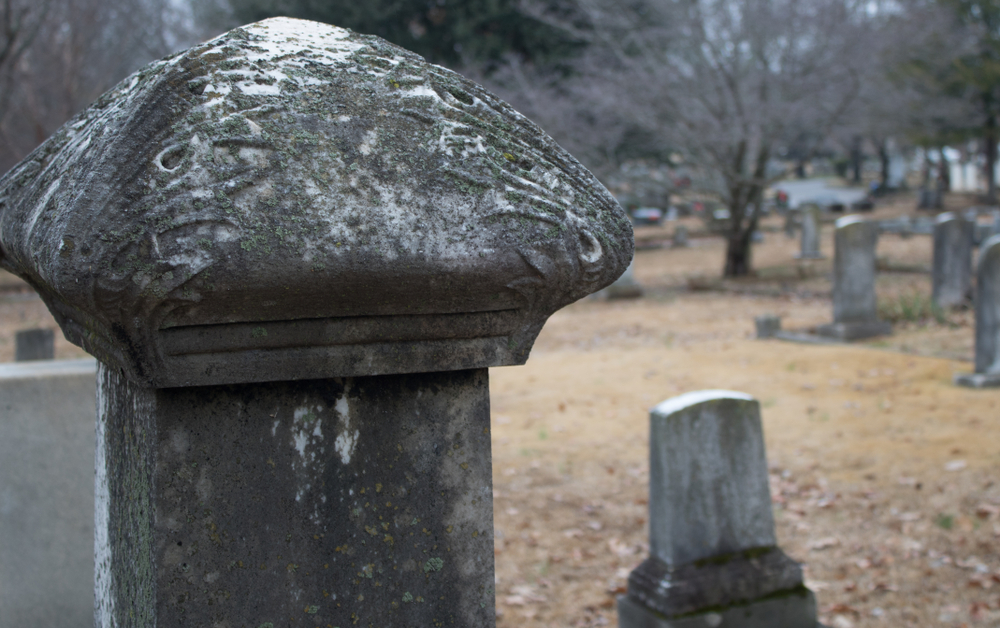 Jemison Center
You're sure to get your fill of disembodied voices, suddenly slamming doors, and the sounds of footsteps if you're brave enough to explore the Jemison center, also commonly known as The Old Bryce Hospital.
If there are any haunted places in Alabama that will give you the creeps, this abandoned mental health facility is sure to be it. Even if you don't believe in the paranormal, the real and documented abuse of its patients is terrifying.
The now dilapidated building was first built during the Segregation Era and masqueraded as an "insane asylum" where able-bodied African Americans who had been admitted into the hospital were forced into slave labor to worked the fields around the hospital. It stayed open until 1977 when it closed due to desegregation laws.
The years of abuse and inhumane living conditions the patients suffered are sure to have left many angry souls behind. Out of all the abandoned places in Alabama, this may be the scariest of them all.
Nancy's Mountain Trail
That's right, this is a haunted hiking trail! Haines Island Park sits 40 minutes outside the city of Franklin, and on that small space of land stands one of the haunted places in Alabama, Nancy's Mountain.
Popular for its birding trails, hiking trails, pine tree nature, and the very cute Davis Ferry something more sinister lives on the trails when the sun sets under the horizon and twilight fades.
The legend of Nancy Mountain tells of a family whose son enlisted to go off and fight in the Civil War. When word came back to Nancy that her beloved child fell in battle but his body was never recovered, she picked up a lantern and left to go walk the trails in search of him.
It's said she walked the trails until she passed away. Lots of visitors at Lookout Mountain have claimed to see a woman holding a lantern hiking the mountain to this very day. Not even death could stop her from searching for her lost son.
Sloss Furnaces
A National Historic Landmark, the tall and long rusted structures of Sloss Furnaces are unquestionably one of the eeriest haunted places to visit in Birmingham.
Sadly their story is one of human greed endangering the lives of employees in the name of profit. Built as a means to access the rich deposits of iron ore, coal, and limestone the dangers of working at the furnaces lead to many an employee's untimely passing.
Intrepid ghost hunters have reported hearing screams, like those of Richard Bowers who slipped into the molten steel of the furnace to his death, or the brutal howling of a presence locally known as James "Slag," a brutal foreman whose harsh orders could not be quieted even by death and can still be heard at night from the second story.
Under his leadership, the lives of forty-seven workers were lost. Legend says that the employees were so fed up with his unforgiving nature that they fed him into the furnace to end their nightly torture. And he hasn't left since.
It sounds like this is the place to be once the sun goes down if you're looking for some of the best Alabama hauntings.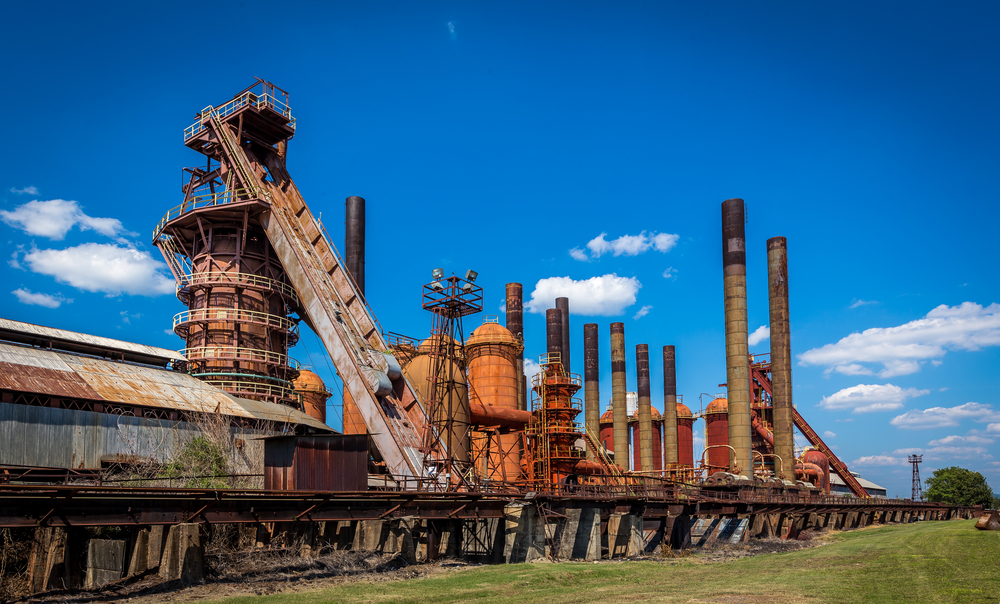 The Redmont Hotel
Don't let the newly-renovated and sleek interior of the Redmont Hotel fool you. The property has always been known as one of the oldest and most haunted places in Birmingham.
First opened in 1925, The Redmont was built in the hay-day of the 1920s and was purchased by Mr. Clifford Stiles in the 1940s who is now one of the friendly hotel haunts.
Those who stay overnight claim to experience doors that open and close on their own, baggage changing places of its own accord, furniture being moved around, and apparitions by Mr. Stiles' spirit.
Listed on the National Register for Historic Places, stay a night at the renovated hotel to see if a fresh coat of paint was enough to scare away the ghosts at one of the most haunted places in Alabama.
Make sure to check out our list of the best cities and small towns in Alabama for inspiration on where to visit next!
Fort Morgan
If you're looking to escape the coastal bliss of Orange Beach and find a thrill, be sure to visit Fort Morgan. Just 40-minutes from Orange Beach it is one of the most unique haunted places to visit in Alabama.
The structure was completed in 1834 and used as Mobile's main line of defense during the Civil War. The whole place feels like it belongs in a different era. The building was in use by soldiers for a little over a century so it's no surprise the old barracks are said to be the most haunted spaces in the fort.
Visitors have claimed to see orbs in photos, hear disembodied footsteps, and even felt the touch of cold fingertips.
Even though it was mostly men who lived and worked at the fort, the most commonly seen apparition is that of a young woman who was attacked during the 1800s and traverses the grounds still searching for her attacker.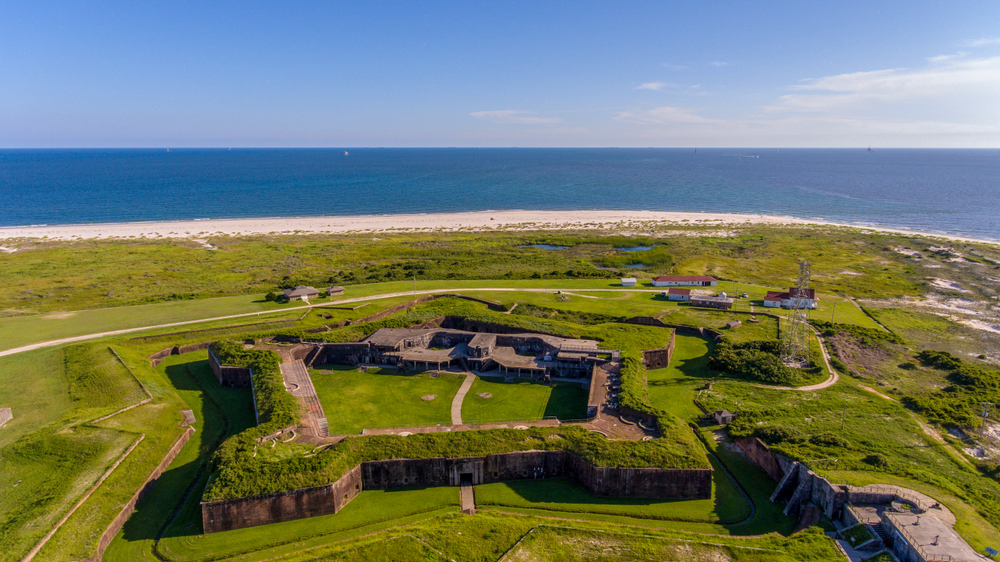 Drish House
Not only is Drish House one of the most haunted places in Tuscaloosa, or Alabama, it is known as one of the most haunted places in the United States.
The stately home was built in the middle of 450 acres by Dr. John R. Drish, a gambler and a drunk, for his new bride Sarah in 1835, they lived in the home for 32 years before he drunkenly tumbled over the stairway and died.
But it isn't his spirit that has caused refused to pass on to the afterlife, it was Sarah. Some believe she refused to leave after her family failed to honor her funerary wishes, and has been causing trouble since her death in 1884.
Today the manor is used for celebrations and weddings, but the new happy memories haven't been enough to chase Sarah away. Make sure to look up at the third story tower, where the famous fire broke out, and see if you can catch a glimpse of the lady of the house.
Gaines Ridge Dinner House
Another legacy to include in the most haunted places in Alabama, The Gaines Ridge Dinner House has been serving diners since 1985 from this Antebellum Home.
The beautifully decorated interior leaves no doubt in any guest's mind whether the home is haunted or not. From the moment you step in the whole restaurant feels like it never left the past behind.
Owner Betty Kennedy calls the tales she tells "ghost truths" instead of "ghost stories" because they are her own first hand experiences. If you visit make sure to ask her to tell you about some of them!
St. James Hotel
A luxury establishment of the finest rank, St. James Hotel is one of the oldest and longest running operating hotels in the state. That also makes it one of the oldest haunted places in Alabama!
Its history entwines with Plantation owners, outlaws, and the Civil War. It was the first hotel operated by a Black Congressman and after years of success, it hit hard times in the late 1800s and was finally forced to close its doors.
After reopening in 1997, visitors claim to see three routine specters that stick around the property. Famous outlaw Jesse James has been seen sporting cowboy spurs and sitting alone at the bar before heading up to his favorite rooms. His girlfriend and his canine companion have also stuck around.
Our favorite recorded paranormal event at St. James has to be when a psychic research team was brought in and while walking around a well known haunted spot they asked, "is anyone there?"
When the tape was later played back you can clearly hear an older man's voice respond, "well that's a stupid question." Would you be brave enough to stay the night?
Lucas Tavern
If you're looking for a friendly ghost experience, which not all haunted places in Alabama can offer, then we recommend taking a tour of Lucas Tavern in Montgomery.
The tavern is part of Old Alabama Town, a collection of historic buildings that are preserved so visitors can experience living in the state during the 19th century.
Eliza Lucas, the friendly neighborhood ghost and original proprietor of the tavern likes to provide visitors with an extra dose of authenticity and has been known to appear dressed in Victorian dress at the front porch and wave as people pass by.
She also supervises committee meetings and likes to remind Old Alabama Town committee members to behave like proper Southern ladies and gentlemen. Even staff members have to watch what they say as she's been known to take doors off their hinges if they're not minding their own business!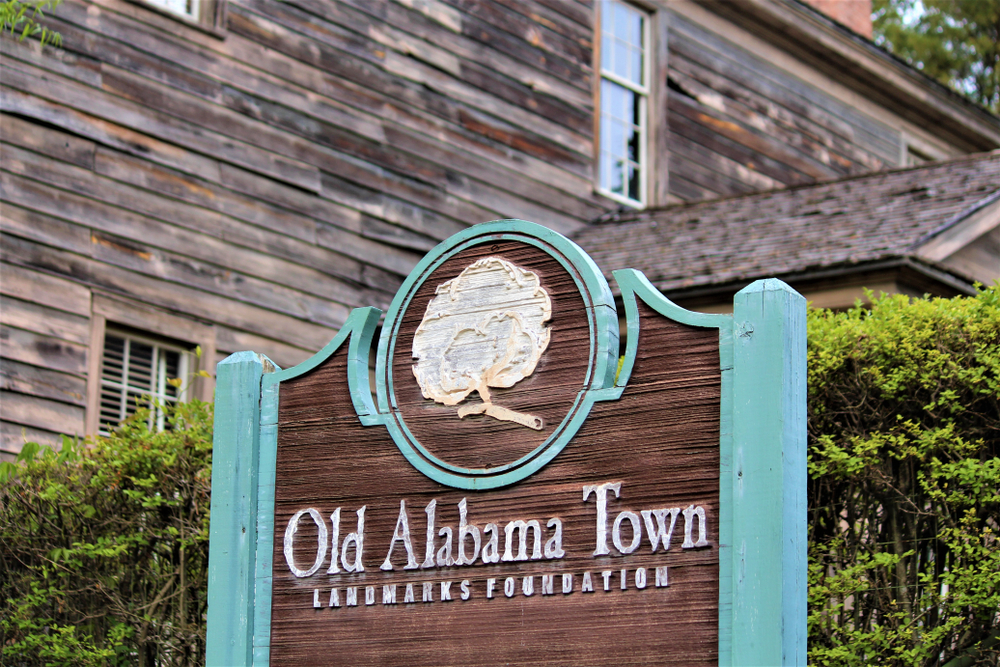 Cahawba Ghost Town
Your tour of haunted places in Alabama wouldn't be complete without visiting one of only two abandoned buildings standing in the ghost town of Old Cahawba.
Also known as Old Cahawba Archaeological Park there is a lot of history living (and undead) around these wild prairie fields, some of it dates before the settlers built their Antebellum mansions
Known today as the failed capital of Alabama, Cahawba, the city was abandoned after the Civil War due to terrible flooding, and its buildings were left to fall into disrepair after the final citizens abandoned all hope.
Today all you can see are the ruins of the Barker Mansion and its slave quarters, cemeteries, a few ruins, and a church. Weirdly enough, this is also the sight of the first-ever airconditioned home in Alabama!
Take a drive and a walk around the town in the daylight or go on a haunted history tour of the town after dark (we recommend doing this if you want an immersive spooky experience). Be careful as you explore the town, it's well known that cell service becomes spotty when you cross into this ghost town.