It's time to check out some of the best towns in Alabama! When thinking about which towns to visit in Alabama, you will want to consider a few things. Location, price, and vibe. While Alabama is known for a lot of things, one of the most popular places that draws visitors from all around the country is Alabama's coastline.

Whether you choose to visit the beautiful Alabama coast or explore some of the other smaller cities and towns, you can find everything that the state has become known for. From quaint small towns to busy cities, you can experience different vibes, different cuisine, and all of the things that you love about Alabama.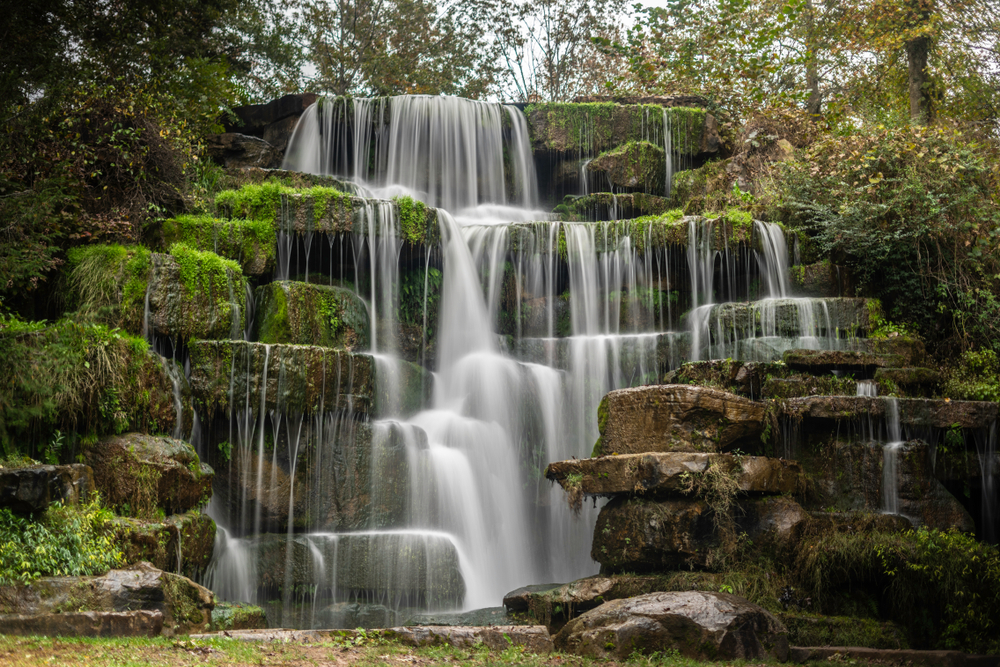 12 Best Towns And Cities In Alabama You Must Visit
Auburn
Auburn is by far among the best Alabama cities to add to your Alabama bucket list. Close to the Georgia border around Columbus, Auburn is a spectacular locale to experience fall in Alabama.

Some of the most popular things to do in Auburn are Chewacla State Park, the Julie Collins Smith Museum, and Kreher Preserve & Nature Center. The best part about Auburn is that you can find both city-focused and nature-focused things to do in the city. This puts it on the list of best towns in Alabama for travelers looking for the best of both worlds.

Another experience for the memory books in Auburn is visiting The Hound. This AL restaurant serves elevated American fare with delicious bourbon like you can find on the Kentucky Bourbon Trail. With concrete floors and industrial detail, The Hound has a great vibe for a late night dinner with drinks. (Be sure to check out their incredible whiskey cocktails as well!)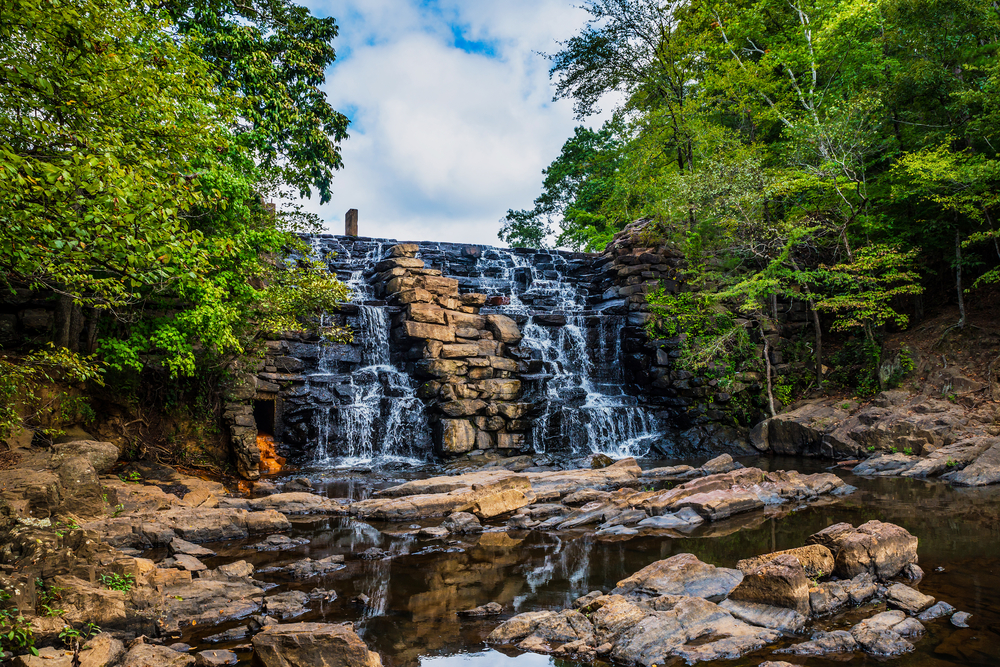 Mooresville
When choosing towns in Alabama to visit, take a look at the chill little town of Mooresville as it is one of the best towns in Alabama. You will find Mooresville in Limestone County in northern AL. A small town outside of Huntsville, Mooresville is a breath of fresh air off of Interstate 565.

You can visit the Bicentennial Garden which is a stunning display of a living community and historical preservation. Mooresville is also home to 1818 Farms. They have fields of flowers and little white sheep that have garnered a lot of attention. The farm won the Amazon award for best U.S. Woman-Owned Small Business of the Year in 2019!

When you are visiting, you will be nearby to the beautiful Wheeler National Wildlife Refuge. You can also stay in some seriously dreamy cabins in Alabama while you are up north! Mooresville is the perfect town to visit for those looking to reconnect and enjoy the natural beauty of Alabama.
Fairhope
Fairhope is one of the amazing small cities in Alabama that are located on the Mobile Bay. In Fairhope, you will find beautiful beaches and piers to enjoy the water and coastal environment from. For those who like enjoying walking in new cities, there's space for you too!

You will find museums, coffee shops, bakeries, and great restaurants all around Fairhope. One of the most popular museums in the city is the Fairhope Museum of History. Inside, you can learn about the past of not only the city, but surrounding areas through memorabilia, artifacts, replicas, and more.

While you are in Fairhope, you will likely find yourself craving some of the town's incredible fresh seafood. Fried seafood is the specialty at Fish River Grill. You will find everything from fried frog leg platter and Mississippi catfish to Gulf shrimp and fried soft crab on their menu. Fairhope is by far one of the best towns in Alabama to visit on the bay!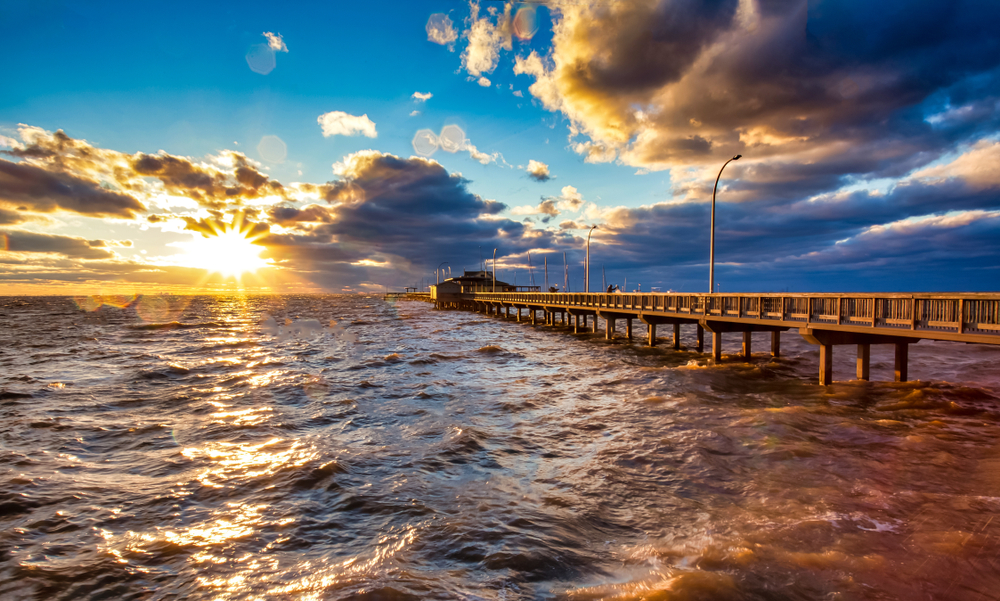 Dauphin Island
Dauphin Island has some of the greatest beaches in Alabama, so if you have the opportunity, don't pass up on visiting the small beach town of Dauphin Island. It's one of the prettiest towns in Alabama located south of Mobile.

There are tons of things to do in Dauphin Island. History enthusiasts will love that there are many opportunities to learn about the past and see historical sites while on the island. Fort Gaines and the Fort Morgan State Historic Site are both on Dauphin Island and are open displays of the military efforts that took place there.

What's more, the island is known for its natural beauty. The Audubon Bird Sanctuary, parks, and beaches are also strong contenders for what makes Dauphin Island one of the best towns in Alabama. Like with most places along the AL coast, the seafood is incredible on the island. If you're looking for a place to eat on the water, look up Capt'n Snappers and Dockside Seafood Restaurant.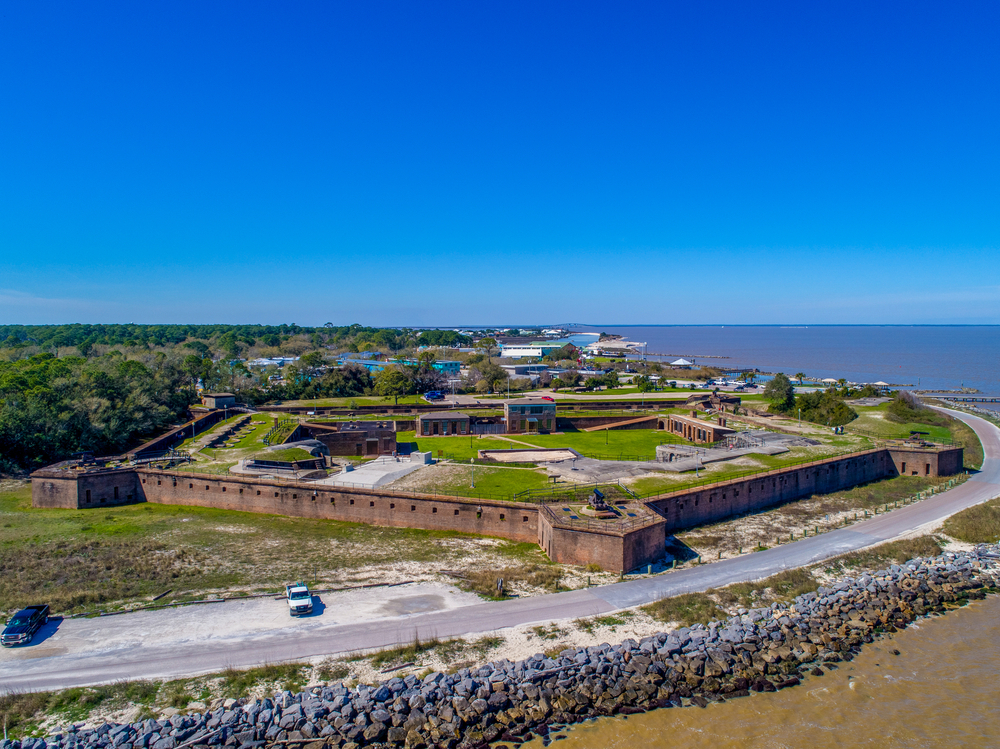 Mobile
If you're looking for Southern Alabama cities, Mobile is where the fun is! Families especially will enjoy the amount of family-friendly activities that there are in Mobile. One of the most well-known things to do in Mobile is to visit the USS Alabama, the WWII battleship. For families, the Exploreum Science Center offers dozens of exhibits that are hands-on and educational.

The most intriguing and exciting place to visit in the city has to be the GulfQuest National Maritime Museum of the Gulf of Mexico. It's located along the river and shows visitors about the maritime history and heritage of the Gulf.

Truly, it's difficult to run out of things to do while you are in this fun AL city. For nature and history lovers, check out the Bellingrath Gardens and Home or the Colonial Fort Conde. While seafood is obviously super popular (and amazing) around Mobile and all of the AL coast, the city also has international cuisine as well which can be a nice way to shake things up if you get tired of all the seafood.

Also, if you are interested in alternative accommodation while visiting the coast, you are in luck because the coast has some of the best Airbnbs in Alabama for you to stay at! The variety of things to do and places to stay make Mobile one of the very best towns in Alabama!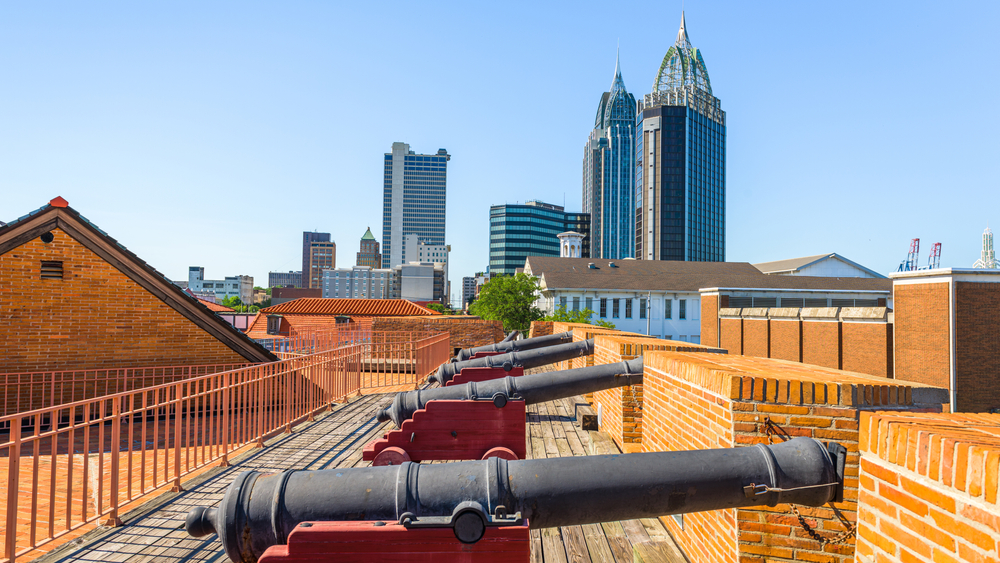 Fort Payne
The town for nature lovers. Fort Payne is among the best small towns to live in Alabama and one of the best places for nature enthusiasts. Home to DeSoto State Park, Little River Canyon National Preserve, and Lookout Mountain. If you are truly looking to see the natural beauty of Alabama in all its glory, you won't regret visiting Fort Payne.

DeSoto State Park is famous for its waterfalls and mountains. Covering more than 3,500 acres of waterfalls and rivers in the forested mountain terrain, this is a super relaxing place to be near Fort Payne. Nearby, you will find the Little River Canyon National Preserve on top of Lookout Mountain. The preserve covers more than 15,000 acres and is said to be the longest mountaintop river in the country.

There are also camping, hiking, and viewpoints to enjoy along the Lookout Mountain Parkway. This is an absolutely stunning drive to take in the fall. The colors on the trees using start around late September or into early October. The 93 miles of the scenic parkway are the best place to experience the color change in the area. The fall beauty in Fort Payne is just one of many factors that makes it one of the best towns in Alabama.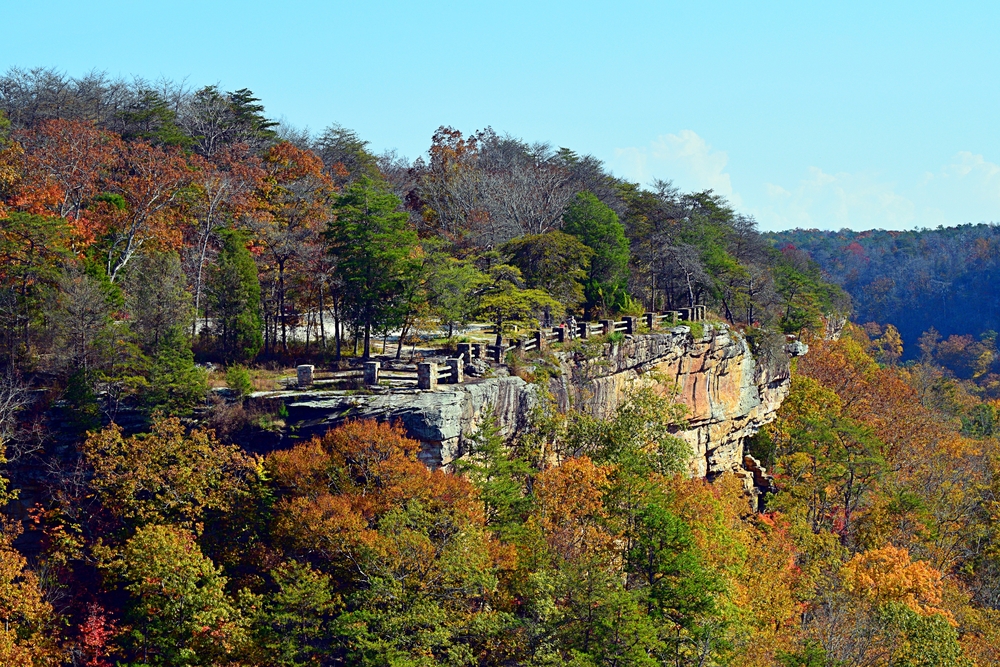 Guntersville
Visiting small towns in Alabama is such a treat, and visiting Guntersville is no different. This is another place for travelers looking for nature-focused attractions. Home to Buck's Pocket State Park, High Falls Park, and Lake Guntersville State Park, Guntersville is a dream for the nature-focused traveler.

Buck's Pocket State Park is on Sand Mountain in northeastern Alabama. The park covers around 2,000 acres and is in a natural pocket in the Appalachian Mountains. You will find green spaces, waterfalls, trails, and breathtaking views while you are there.

For wildlife viewing, Lake Guntersville State Park is the best place to be. They also have ziplining and cabins for rent so that you can take your exploring and relaxation to a higher level. While the natural beauty and attractions make Guntersville one of the best towns in Alabama, it also has a museum and great restaurants as well.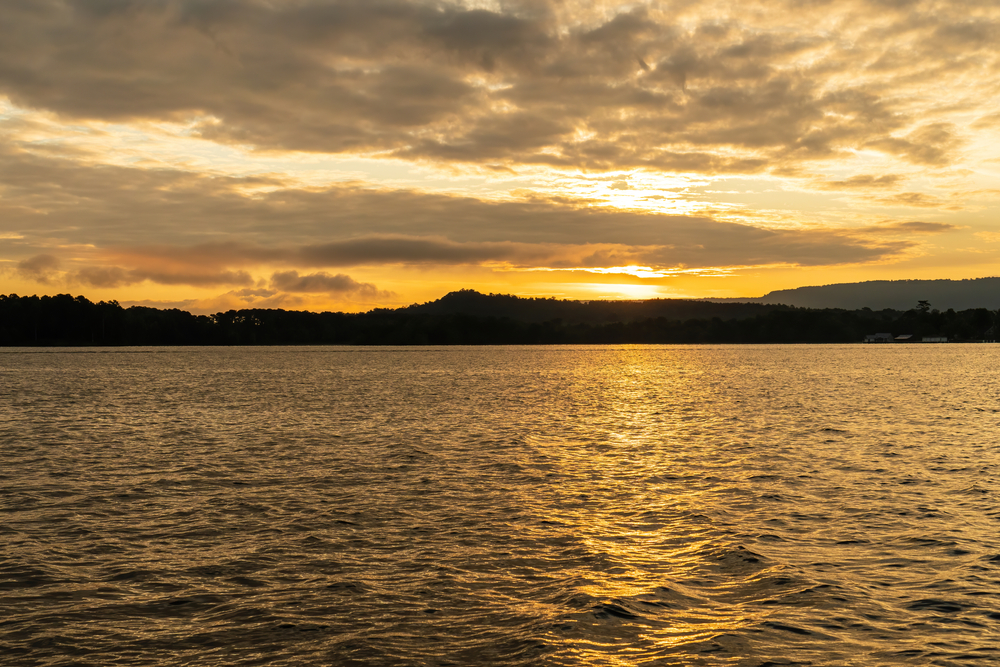 Tuscaloosa
Tuscaloosa is one of the coolest cities in Alabama. Home to the University of Alabama's Bryant-Denny Stadium, the town is full of museums, historical sites, and antebellum mansions. In Tuscaloosa, you can visit the Alabama Museum of Natural History as it is one of the best things to do in Alabama.

Another cool site is the Moundville Archaeological Park. There is a museum and tours of the area that puts a spotlight on all of the archaeological work that has taken place there. For those looking to get outside and enjoy nature, you can go kayaking at Lake Lurleen State Park, swimming and sunbathing on Lake Tuscaloosa, or enjoy the riverside on the Tuscaloosa River Walk.

If you are traveling with kids, there are playgrounds and a Children's Hands-On Museum in Tuscaloosa that will be perfect for little ones. The museum has different exhibits for children to learn and play. There's an exhibit for nearly everything, including a supermarket area, a bank, and a cow milking area.
Dothan
The vibes in the best towns in Alabama are truly unmatched. Dothan is one of those places that has an amazing small-town vibe while also providing visitors with enough to see and do without being bored.

Whether you are staying in Dothan, or just passing through, the Wiregrass Museum of Art is a good place to start your trip. The museum is housed inside a former power plant. You will find beautiful works of art there and they typically have something for children, like scavenger hunts or other similar activities.

Photographers in particular will be drawn to Landmark Park. The grounds are sprawling and are home to a farm and a planetarium amongst the gardens and walkways. The history, boardwalk, and architecture are lovely; the perfect place for a calming walk through Dothan!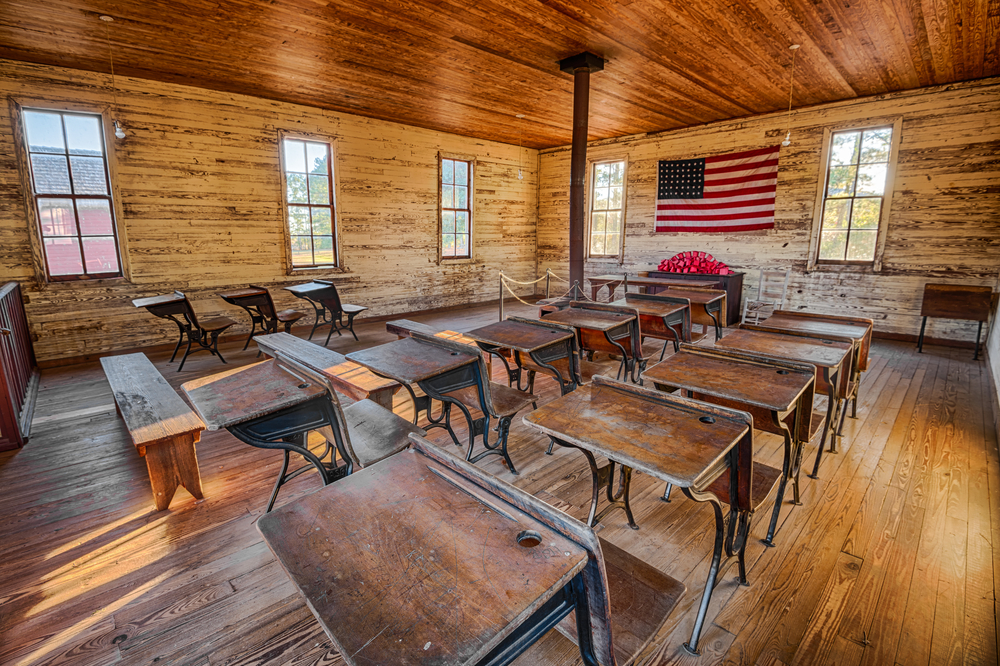 Tuscumbia
If you are looking for quaint towns in Alabama, add Tuscumbia to your bucket list. Home to the birthplace of Helen Keller and other interesting attractions and sites, Tuscumbia is one of the best towns in Alabama.

At the Helen Keller Birthplace, you can tour her historic home and learn about her life in general. You will also find the Alabama Music Hall of Fame, Tuscumbia Spring Park, and the Tennessee Valley Museum of Art. With plenty of opportunities to see the natural beauty and popular attractions, you are sure to have a great time in Tuscumbia.

One of the best places to eat in town is Too Fat Sisters. With an incredible breakfast menu and a wide array of southern cookin' options to choose from, you will fall in love with the food! For breakfast, you'll find Belgian waffles, biscuits and gravy, breakfast sandwiches, and more. Later in the day, try their amazing country-fried steaks with gravy, pork chops, and pecan cobbler!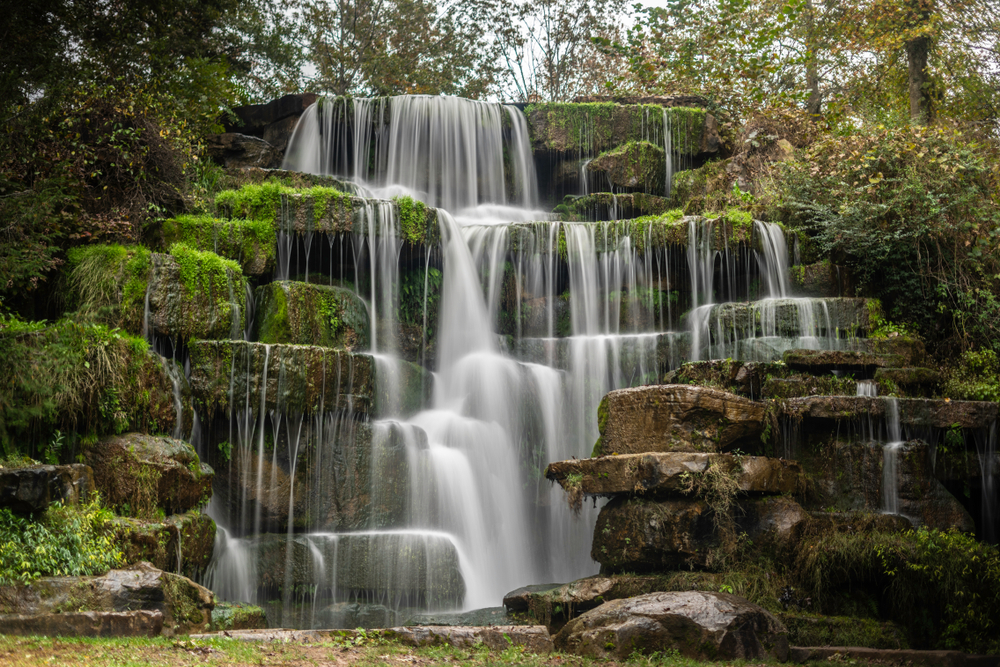 Gadsden
One of the best Alabama towns is Gadsen. You will find the lovely Gadsen between Birmingham and Fort Payne. Some towns can be seen in just a few hours, while others are jam-packed with exciting and beautiful things to see and do. Gadsen has so much to see and do for every type of traveler.

The most popular thing to do in Gadsen is the main factor that got the city onto the list of best towns in Alabama, Noccalulu Falls. This waterfall is a stunning 90-foot tall natural feature. The surrounding areas offer places to camp, train rides, and events at different times of the year. On the topic of natural beauty, Gadsen is also home to Neely Henry Lake which is perfect for fishing and picnics.

Fancy a bit of scuba diving? Just fifteen minutes from Gadsen, there is amazing scuba diving and camping at Dive Land Park. For those wanting to stay in the city, there are museums and sites for you there as well. The Gadsen Museum of Art, Mary G. Hardin Center for Cultural Arts, and the Imagination Place for families are all good options!
Foley
When it comes to cute towns in Alabama, Foley is one of the best! This cute little Alabama town is just north of Gulf Shores and Orange Beach. The Foley Railroad Museum & Model Train Exhibit is a super neat little place to visit if you get the opportunity to explore Foley for yourself. The detail and work that has gone into the models is incredible!

Another cool site in Foley is the downtown OWA where you can walk around, shop, eat, and enjoy different forms of entertainment. Some of the best little shops and restaurants in all of the best towns in Alabama can be found at downtown OWA.

Even if you only have a short time to spend in Foley, you should be sure to visit a restaurant or two while you are there. The food is incredible and there is a delightful mix of Southern American cuisine and coastal delicacies on the menus. For a nicer dining experience, you can try Fin & Fork which serves Gulf seafood and for a more laid-back experience, you can try Lambert's Cafe which serves classic Southern food in a folksy dining area.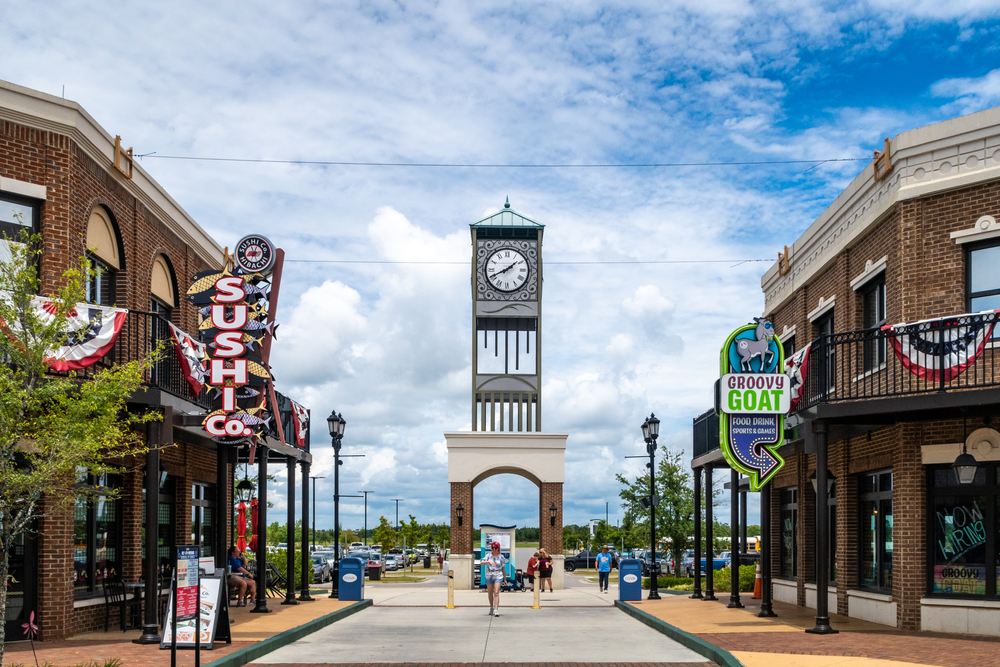 Now that you have had some time to learn about some of the towns to visit in Alabama, you can see how lovely the best towns in Alabama really are. Are you more focused on natural attractions or city streets? Which of these places do you think you will visit first? Let us know!