If you like being spooked then there are plenty of haunted places in the South for you to explore. Or maybe just read about them from the safety of your house.
Many places in the Southern U.S. date back to before the United States was even a country. With a past formed by sordid events such as wars, slavery, lost love, and suspicious deaths, it only makes sense that there are spirits who refuse to rest. Now, these haunted places draw in tourists who love a good scare. If your idea of fun is wandering around dark places and feeling goosebumps creep down your arms, then keep reading!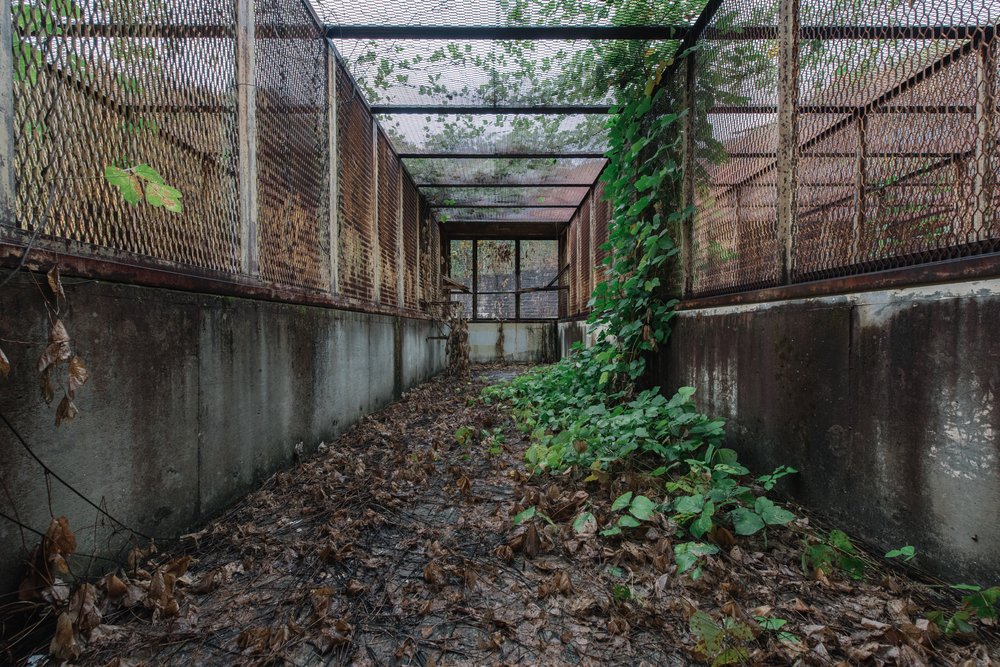 15 Haunted Places In The South That Will Creep You Out!
Crescent Hotel & Spa
The Crescent Hotel & Spa is not just one of the most haunted places in Arkansas, it is also said to be the most haunted hotel in America.
Found in Eureka Springs, this luxurious hotel dates back to 1886. Though it is a great place to stay for spa treatments and relaxation, it is also a great place to visit to see ghosts.
This hotel has an interesting history which explains why it is haunted to this day. The building went through many different phases before being bought by Norman Baker in 1937. Baker made the building a hospital and health resort, claiming to have a cure for cancer and other illnesses. Of course, he did not have a cure and was in fact a conman. Many people died here during this time and they may not have left.
The hotel hosts ghost tours if you are interested in experiencing paranormal happenings.
Make sure to check out our list of Best Things To Do In Eureka Springs if you are planning to visit!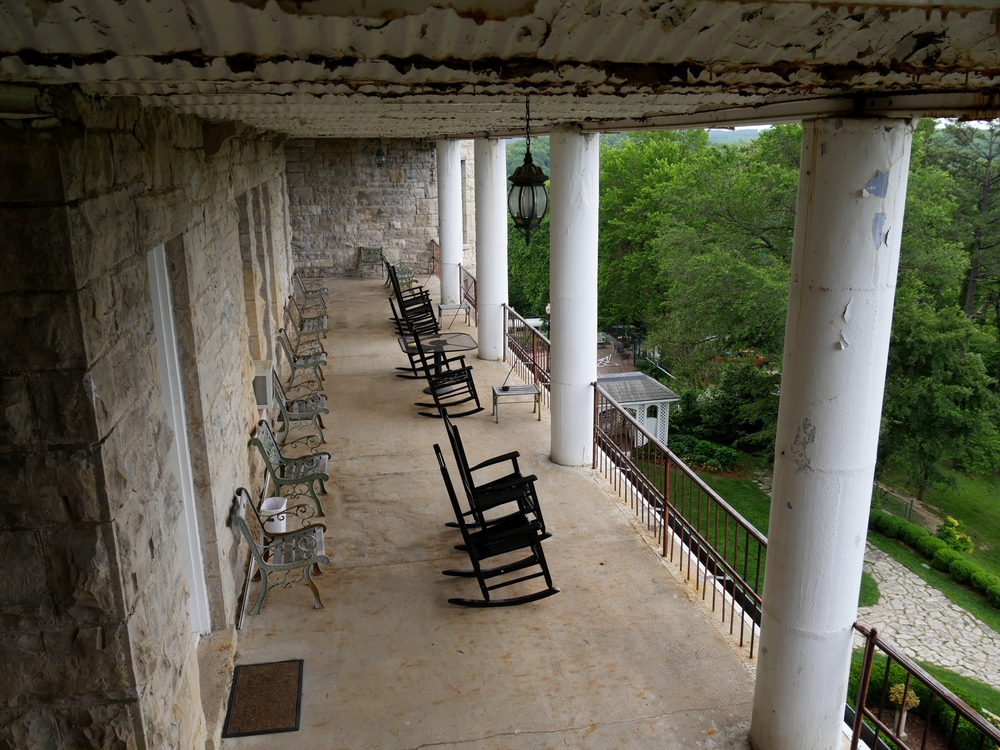 Grove Park Inn
The Grove Park Inn in Asheville, North Carolina, opened in 1913 and has welcomed many famous guests, including George Gershwin, Harry Houdini, and F. Scott Fitzgerald. It is also home to the Pink Lady, a benevolent phantom.
The Pink Lady is said to be the spirit of a woman who died after falling from a fifth-floor balcony in the 1920s. Now she wanders the inn's hallways either swathed in pink mist or wearing a pink ballgown. She is not a scary ghost but is rather nice, often appearing to children who are sick and comforting them.
If you are interested in meeting this kind spirit, then you should book a stay at this haunted place in North Carolina. Room 545 is said to be the one she favors.
Make sure to check out some of the best Haunted Houses in North Carolina if you are looking to get spooky!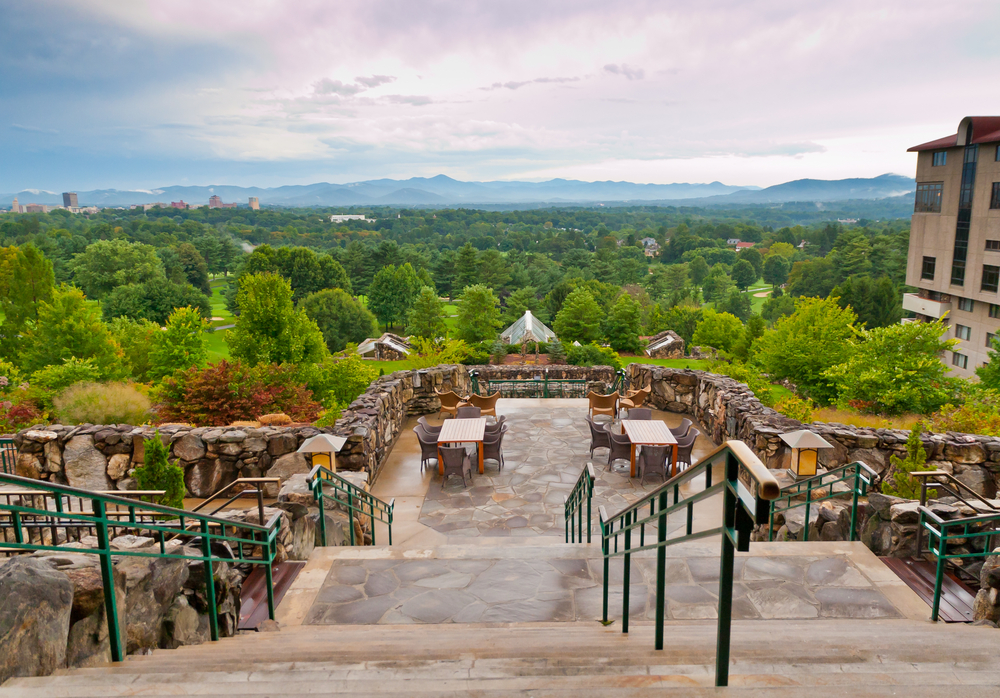 Driskill Hotel
There are many haunted places in Austin, Texas, but none more so than the Driskill Hotel. This hotel was founded in 1886 by Jesse Driskill, who had gained his wealth by selling cattle to the Confederate Army during the Civil War. He used this ill-gotten money to open his hotel, but he did not own the building for long. As a notorious gambler, he lost the deed in a game of poker while trying to pay off his many debts.
Guests have reported seeing many different ghosts while staying here. Jesse Driskill himself is sometimes seen, but more often guests smell his infamous cigar smoke. Another spirit belongs to a four-year-old girl who died in 1887 when she fell down the stairs while chasing her ball. Some people have heard the sound of her giggling or the bouncing of a ball. There are also a couple of ghost brides who allegedly committed suicide.
Sloss Furnaces
If you are looking for haunted places in Alabama, look no farther than the Sloss Furnaces in Birmingham. After opening in 1882, the Sloss Furnaces was once the largest manufacturer of pig iron in the world. Like many places on this list though, this place has a dark past. In the early 1900s, James Robert Wormwood worked there as the graveyard shift foreman. His tyrannical methods were said to have led to many worker's deaths. As revenge, the workers conspired against him and threw him into the furnaces' molten flames.
Since then, Wormwood and other dead workers have haunted the place. Visitors and paranormal investigators alike have claimed to hear and see strange things. From disembodied footsteps and screams to mysterious shadows, you never know what you will experience here when you take a tour.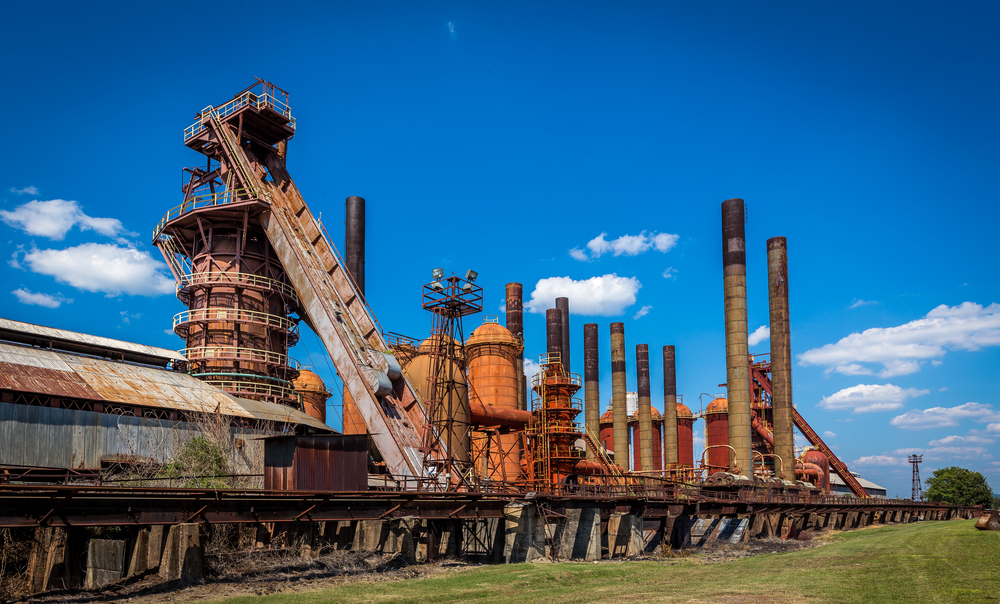 St. Augustine Lighthouse
St. Augustine, Florida, is the oldest city in the United States and is also a fairly haunted city. The current St. Augustine Lighthouse was built in 1871, but the first lighthouse built in this spot was in 1824. Many deaths through the years at the St. Augustine Lighthouse have led it to become one of the most haunted places in Florida. While the beautiful black and white structure looks harmless enough, do not be fooled! There is a reason ghost tours are held here in the dark of night.
There are a few ghosts who haunt this location. A group of three girls who tragically drowned in 1872 continues to play on the grounds. These are friendly spirits who allow visitors to hear their laughter. Another spirit here is not as nice though. Simply referred to as "The Man," this spirit is usually seen as a shadow figure in the basement of the lighthouse keeper's house.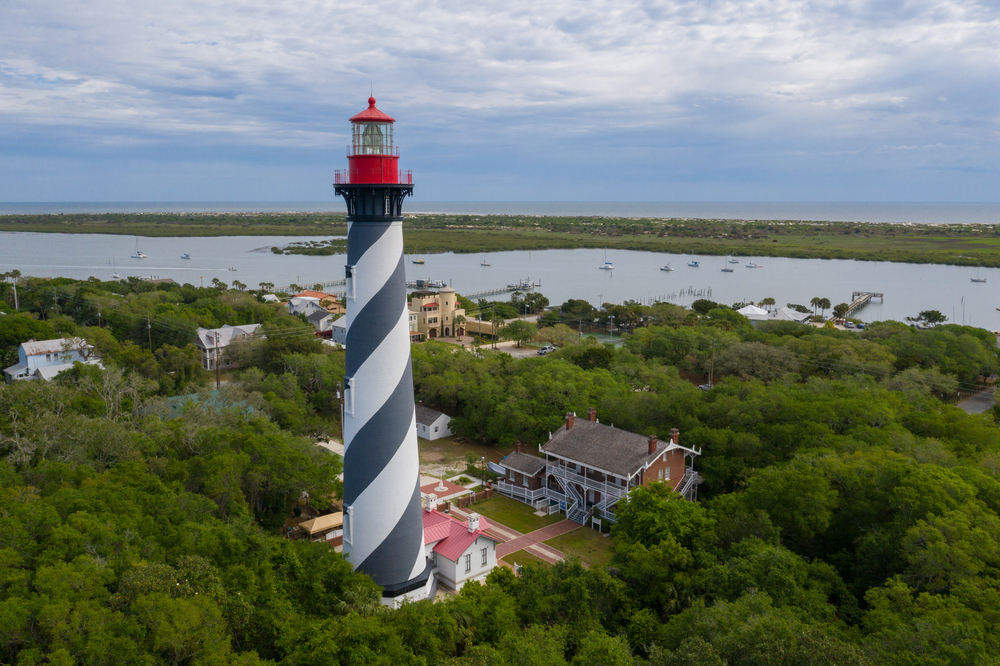 Pirates' House
Savannah is another city in the South known for many spooky occurrences and has some of the most haunted places in Georgia. The Pirates' House has a long and dismal history beginning as far back as 1754. Established as a tavern and smuggler's den for the lowest members of society, this old, wood and brick building still stands today and operates as a restaurant.
Ghosts are more likely to make themselves known after hours when the building is quiet. Both diners and staff at the restaurant have seen and heard otherworldly things. Sometimes they have a sense of being watched. Is it just the ancient history making them jumpy or is there something else going on here?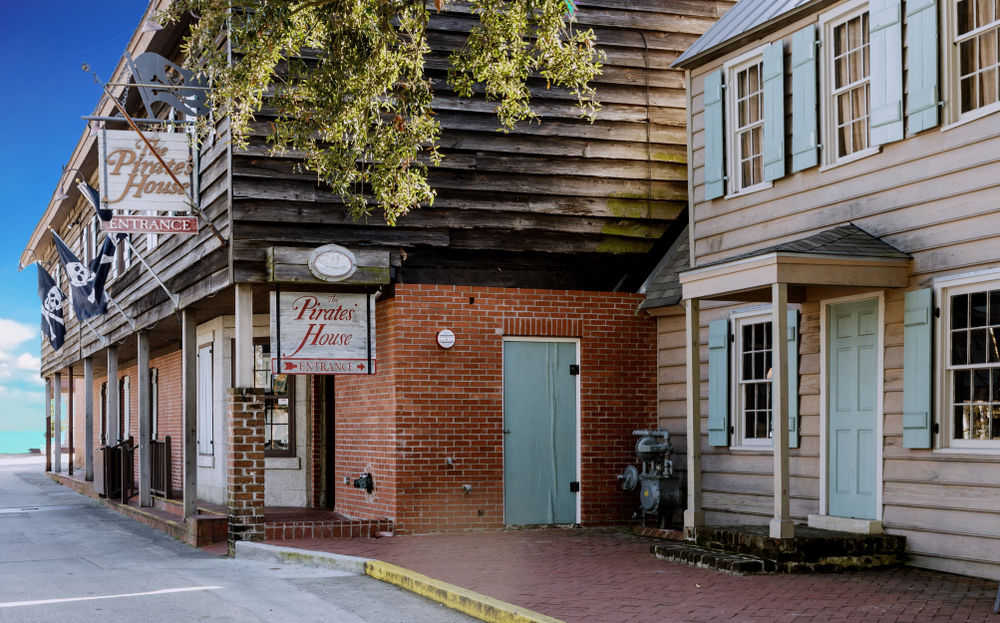 Olde Pink House
The Olde Pink House is another haunted location in Savannah. While it is now a restaurant, it was originally a family mansion. The home was completed in 1789 by James Habersham Jr. Ten years later, he died under mysterious circumstances, possibly by suicide. Even though he died, he may not have left the premises. Habersham allegedly only appears between October and March. He is a gentleman ghost known to clean and light candles. Or you may see him sitting at the bar with a drink.
Habersham is not the only ghost who makes the Olde Pink House home. A woman cries upstairs and slave children play in the basement. Some other ghosts here are pranksters, so you better watch out! Woman who visit the restroom are often locked in and sometimes menus fall over mysteriously.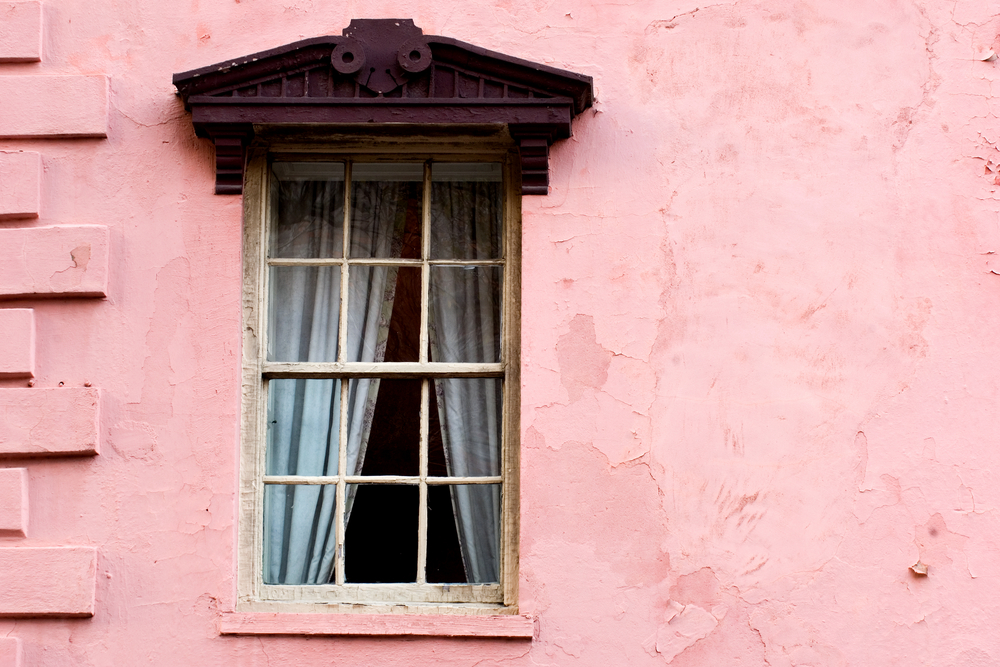 Old Talbott Tavern
Old Talbott Tavern, the oldest hotel in Kentucky, is found in the town of Bardstown, about forty-five minutes south of Louisville. Many famous people have stayed here since it opened in the late 1700s, including Daniel Boone, Washington Irving, a few former U.S. presidents, and even exiled King of France Louis Phillipe. The infamous outlaw Jesse James is one guest who still remains. Jesse James himself thought he saw a phantom when he stayed here and fired his gun at it thinking it was an intruder. The bullet holes are still there in a piece of artwork.
Come stay at the Old Talbott Tavern if you love history and want to stay in one of the rooms decorated with antique furniture. Or if you want to see a ghost. Jesse James' spirit is not the only one here. Members of the Talbott family still walk the halls as well. Even if you don't see a ghost, you may still sense their presence in a cold spot. Doors also sometimes open on their own.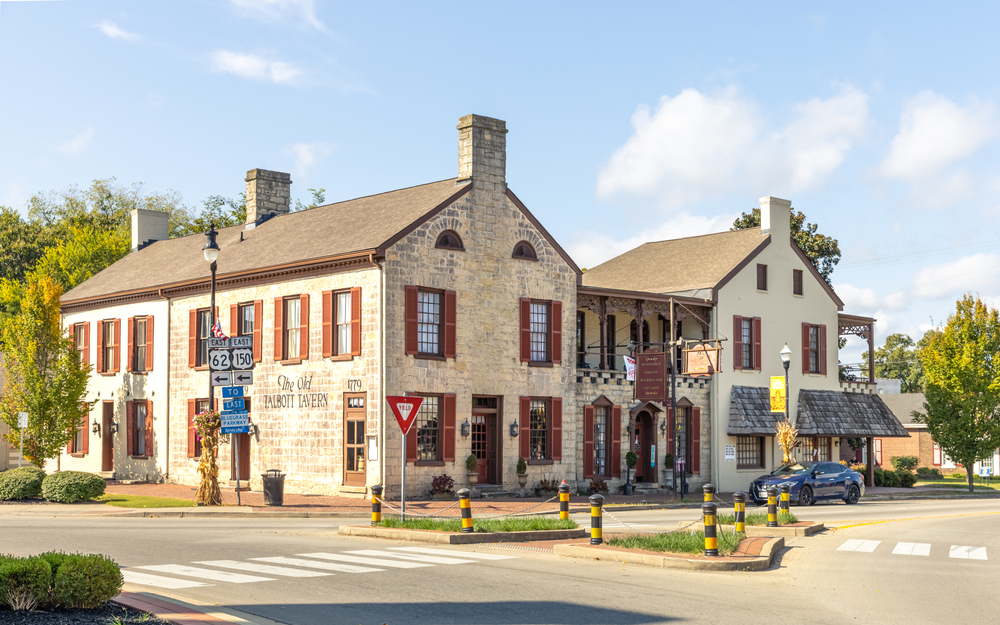 St. Louis Cemetery
St. Louis Cemetery #1 is the oldest cemetery in New Orleans, Louisiana, and is one of the most haunted cemeteries in the country. Since 1789, more than 100,000 people have been buried here but not all have moved on to the afterlife.
The most famous resident of the cemetery is Marie Laveau, the Voodoo Queen. In the early 1800s, Laveau became the most popular voodoo practitioner in New Orleans history, and she rose through the ranks of society. As a ghost, she walks the French Quarter as well as St. Louis Cemetery. Though she is usually kind, those who mock her beliefs or religion may receive pinches or scratches. Believers often make wishes at her grave.
There are a few other ghosts that wander through the graves so if you want a chance to see them all, you have to book a tour.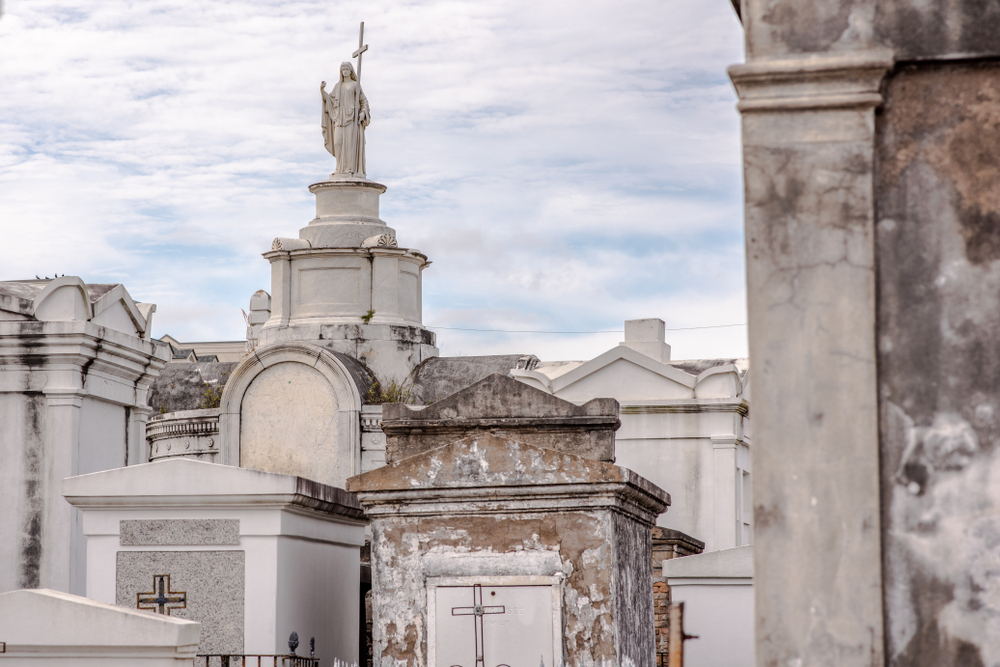 Oak Alley Plantation
Though it is beautiful to look at today, Oak Alley Plantation, like any Southern plantation, holds a dark past that began in the late 1830s. Maybe it is because of this past that this location outside of New Orleans is said to be one of the most haunted places in Louisiana. When you arrive at this grand house, you will be left breathless by the sight of the long drive shaded by a tunnel of live oaks. But that is not the only thing that will leave you breathless.
Both guests and employees at the Oak Alley Plantation have reported strange occurrences while on the property. The spirits tied to the house make themselves known by moving objects and rocking chairs. People have heard a child crying and the sounds of a horse-drawn carriage coming up the drive. Take a tour here not only for the chance to experience the paranormal but to learn about some of the darkest times in U.S. history.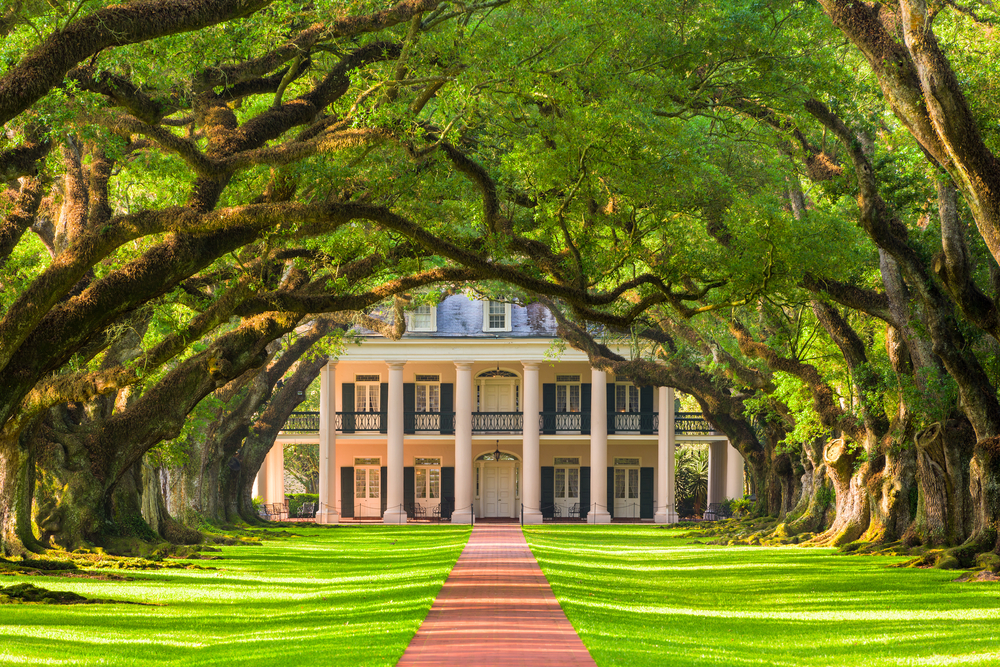 Vicksburg National Military Park
If you want to see one of the most haunted places in Mississippi then head to the Vicksburg National Military Park. A bloody Civil War battle took place here in the summer of 1863. With such a horrible event marking this site's fame, it makes sense that the spirits are not able to rest. Visitors to this park will find lush, rolling hills that give no hint of what happened here. The gravestones on the other hand paint the picture well.
The stone men featured on the Pennsylvania Monument sometimes appear to cry tears…of blood. If that doesn't scare you, maybe the sounds of screams and cannon fire will. You might also catch a glimpse of soldiers out on the field, but they are not part of a reenactment. If you are brave enough, join one of the nighttime Haunted Vicksburg Ghost Tours. There are a few other places in Vicksburg that are haunted so this Mississippi city is worth the trip if you like paranormal investigation.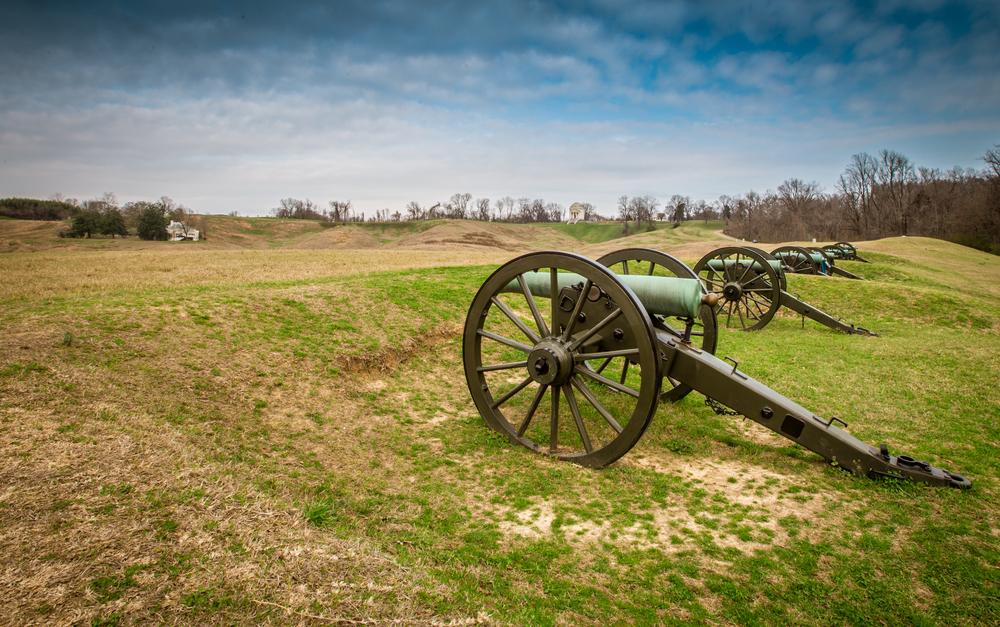 Pawleys Island
Pawleys Island on the coast of South Carolina is a very haunted place in the South indeed! There are a few spooky legends about this island and if you like ghost stories, you should make a point to visit. Pawleys Island is only about a forty-five-minute drive down the coast from Myrtle Beach, so you could make a day trip to see one of the most haunted places in South Carolina.
There are a few haunted stories about Pawleys Island, but the main two focus on the Grey Man and Alice Flagg. First, the Grey Man is a spectral figure of a man dressed all in grey. He can be found wandering the beach or at the haunted Pelican Inn. If you happen to spot him, he may speak or simply vanish before your eyes. Either way, seeing him is a bad omen and is said to predict a hurricane on its way.
Alice Flagg haunts the All Saints Episcopal Church Cemetery. In life, she was in love with a man her brother, Dr. Allard Flagg, disapproved of. When he found out they had gotten secretly engaged, he sent her to a boarding school where she came down with malaria. She came back to their home and died soon after. When her brother found her engagement ring tied in her dress, he threw it into the marsh. This was a mistake because Alice now haunts the island looking for her ring.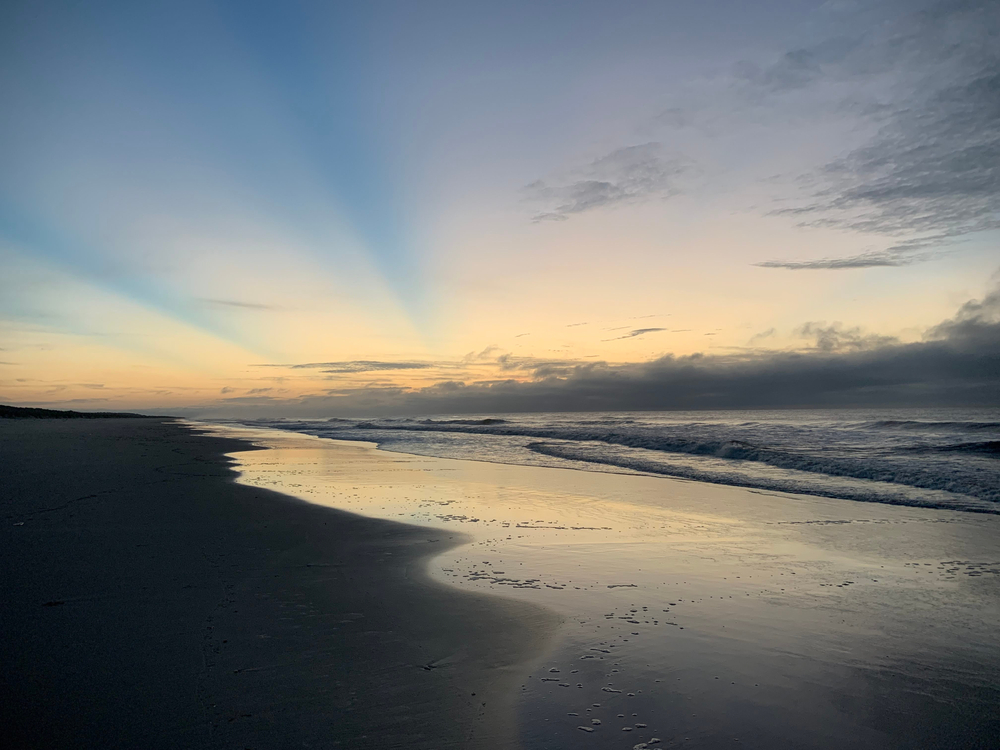 Brushy Mountain State Penitentiary
The Brushy Mountain State Penitentiary is found in Petros, Tennessee, and is one of the most haunted places in the South. This prison was in operation from 1896 all the way to 2009. The most infamous inmate of this prison was James Earl Ray, the man who assassinated Martin Luther King Jr. Ray died here in 1998. Today, the prison is free from criminals, at least live ones. Since this building had borne witness to so much violence and murder, you should not be surprised that the ghosts here are not saints.
The property is overgrown by plants and in disrepair. Both of these factors help to create the incredibly spooky atmosphere that fills this haunted place in Tennessee. You can take a tour here, visit the museum, or even spend the night inside if you dare.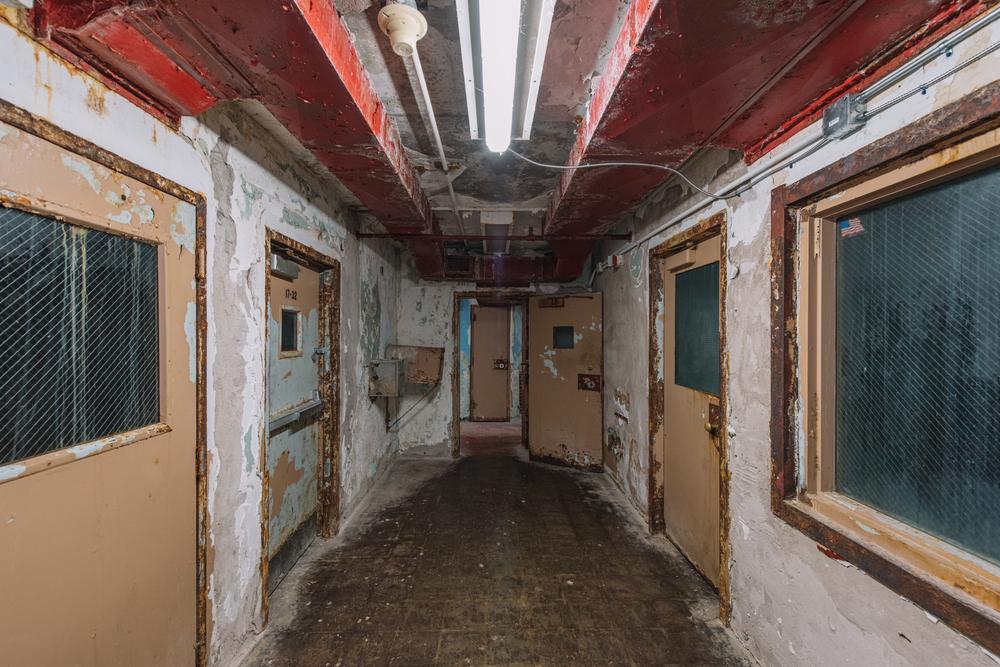 Swannanoa Palace
Swannanoa Palace is one of the most haunted places in Virginia. Found in the small, mountain town of Afton, about an hour and a half from Richmond, this Renaissance Revival villa looks as if it could be the setting of a movie. Instead, paranormal investigators flock here for the chance to see some hints of an afterlife. Built in 1912, this palace has lost some of its grandeur over time, but it is still beautiful to walk through.
One of the original owners, Sallie Dooley, was apparently so taken with her home that she refused to leave after dying here. Her spirit can still be seen walking the palace's halls. A few servants and groundskeepers remain here as well. If you really want to soak in the strange energy of the home, go to the library, which is said to be the most active room for unearthly behavior.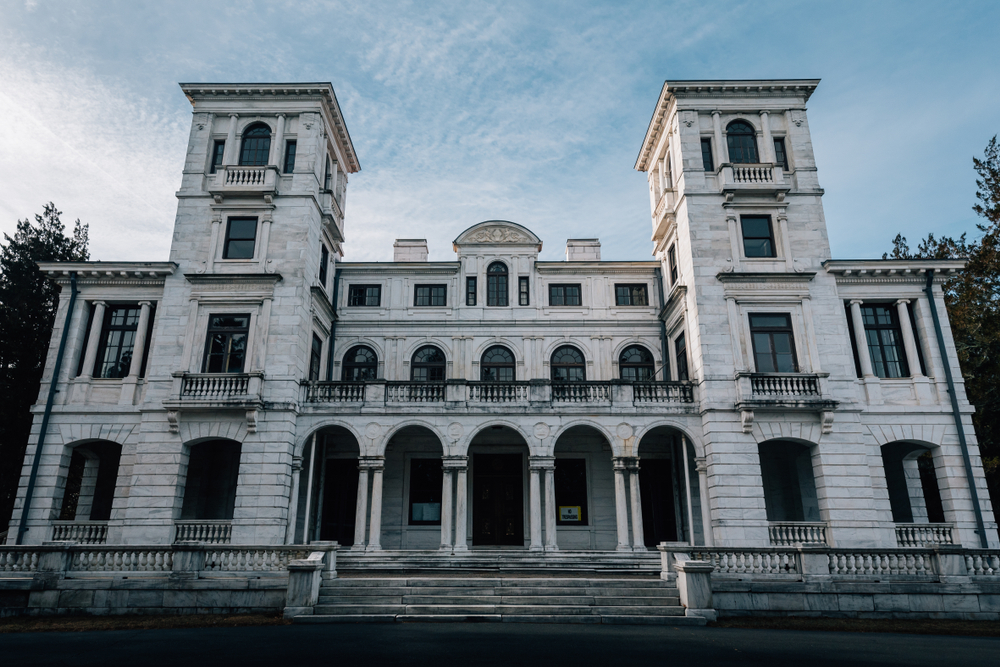 Bacon's Castle
We will end this list with another haunted location in Virginia. Bacon's Castle, also known as the Arthur Allen House, was built in Surry County in 1655 and is one of the only remaining examples of Jacobean architecture in the U.S. Its name comes from the house's role in Bacon's Rebellion of 1676 when Nathanial Bacon's followers occupied the property. During this house's history, hundreds of enslaved people lived and perished here. It is possible because of their unrest that the place is so haunted.
If you visit Bacon's Castle today, do not be surprised if you hear strange sounds as you explore. Disembodied voices and moans, footsteps on stairs, and gunshots are some of the commotions you may hear. You might also witness books flying off shelves, door closing, and chairs rocking apparently on their own accord. The spirits also take the form of fiery balls of light.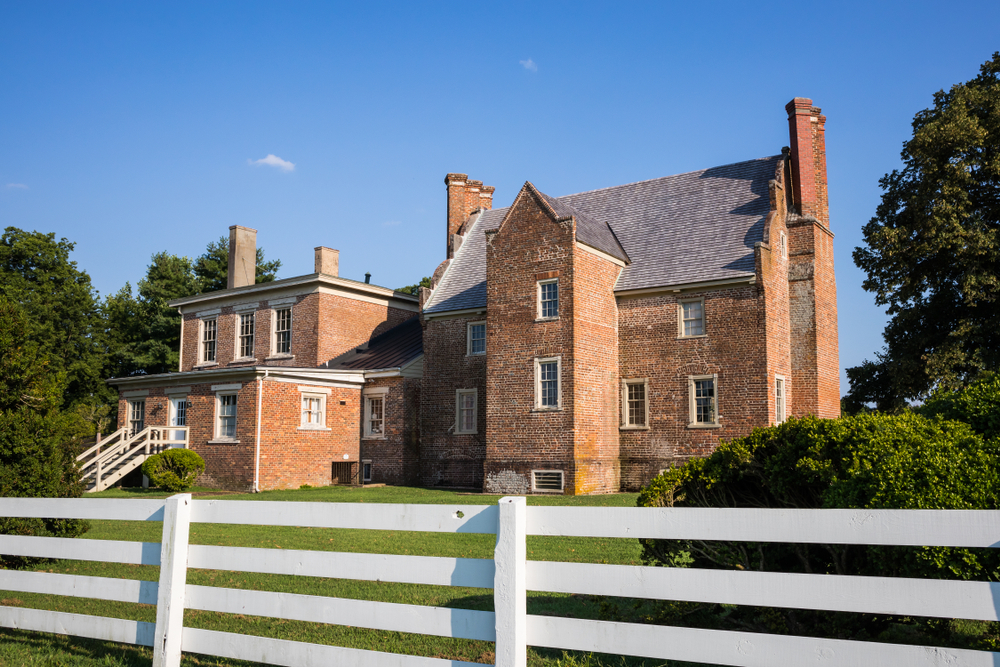 If haunted places in the South intrigue you, there are plenty of locations to explore. Each place is rich in history as well so even if ghosts are not your fascination, they are worth the visit just for the chance to step back in time. Either way, maybe don't look over your shoulder if you get the feeling of being watched…