Are you looking to try some of the best restaurants in Tupelo? Then you've come to the right place! This list is full of unique and delicious places to eat in Tupelo Mississippi. You won't find any chain restaurants here, instead, we've picked our favorite locally-owned restaurants. So if you're wondering where to eat in Tupelo, we've got you covered!
Mississippi has a really diverse restaurant scene, and restaurants in Tupelo are no different. There are Mexican restaurants, Southern Soul Food and Creole restaurants, classic American cuisine, and everything in between. Whether you're in the mood for a delicious brunch, healthy soul food, tacos, pizza, or even sushi, there is a Tupelo restaurant that you're sure to love.
We've also made sure to include options if you are looking for a more upscale dining experience. There are plenty of more casual options as well. So, let's take a look at 15 of the best restaurants in Tupelo Mississippi you shouldn't miss.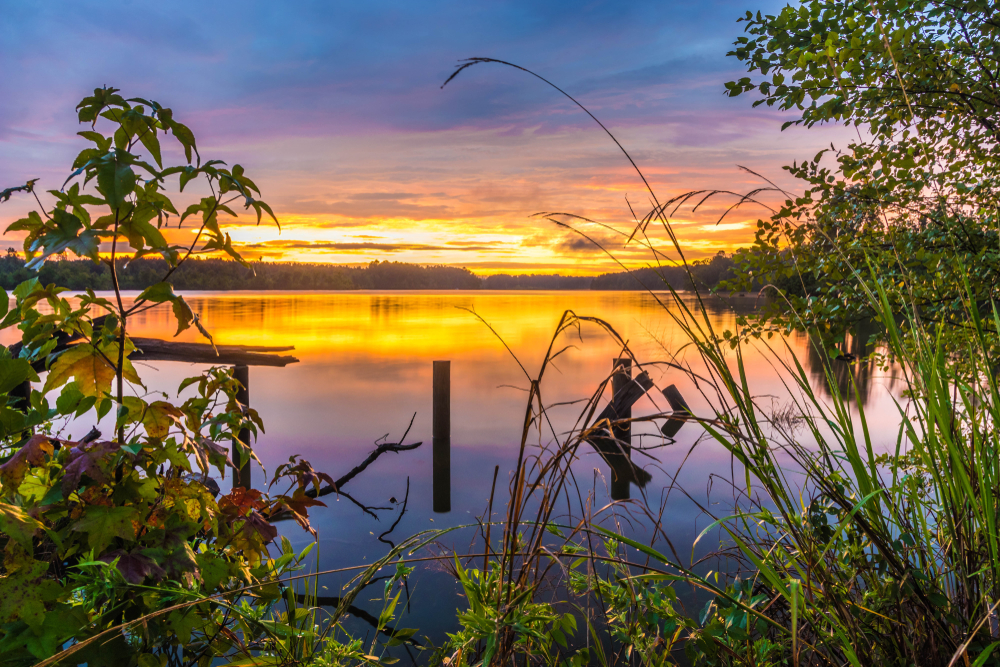 15 Best Restaurants In Tupelo MS You Shouldn't Miss
Danvers
Danvers is not quite a fast-food restaurant, but it's also not a fancy sit-down dining experience either. Instead, you can expect a casual atmosphere and a nice menu selection. It's a popular spot with locals because you can expect a good meal, but fast. The building itself may seem a bit outdated, but that's part of its casual and comforting charm.
This Tupelo restaurant is best known for its huge salad bar. There are tons of toppings, veggies, dressings, and even different varieties of salads for you to enjoy. On the menu, they also have sandwiches, burgers, and chicken tenders. If you want something a bit more substantial, try the Catfish Dinner, the 8oz NY Strip Steak, or a Fried Shrimp basket. They also serve breakfast daily which includes the classics. Danvers is a great option for quick but delicious restaurants in Tupelo.
Blue Canoe Bar & Grill
If you're looking for one of the best restaurants in Tupelo for live music, you must go to Blue Canoe Bar & Grill. Blue Canoe claims to be the home for live music in Tupelo, and they actually have some type of live music performance going on every night. The expansive bar and its many options make it a great place to spend the night enjoying one of the beers from their selection of over 100, and of course live music.
On their menu, they have a nice variety of classic American bar food, but with a twist. Start with an appetizer like the Caribbean Edamame, followed by a Grilled Salmon BLT or the Shrimp and Crawfish Pesto Pasta. Blue Canoe also has more typical American bar foods like burgers and wings. End the night with Cheesecake on a Stick or Bread Pudding while the live musician wraps up their set.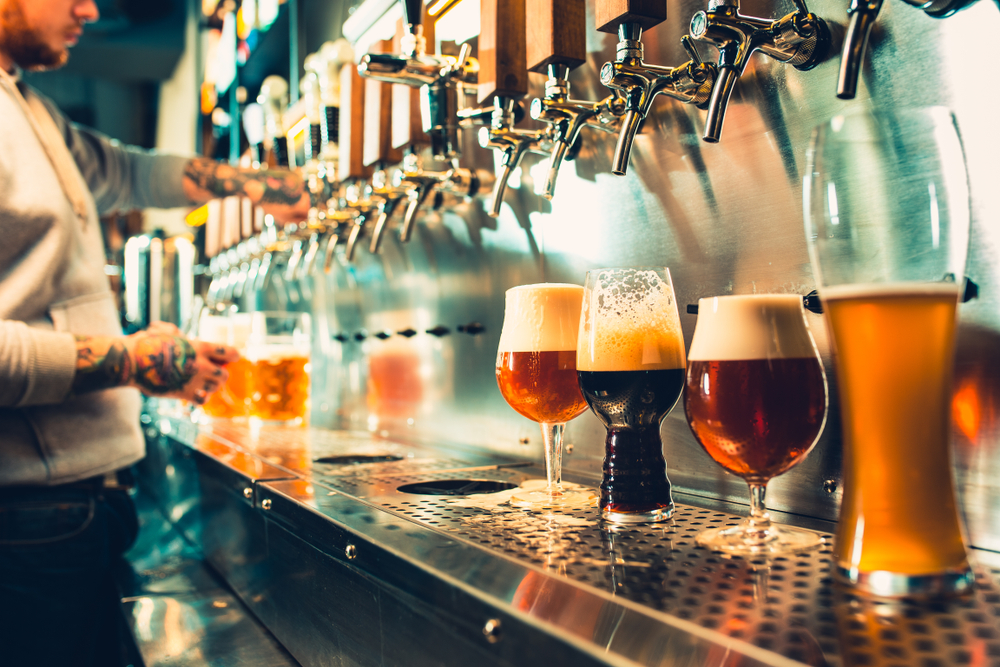 Neon Pig Cafe
Neon Pig Cafe is many things, and one of them is a restaurant. Inside, you'll find a classic old-school butcher shop, because they use local farms to supply the meat that is used in the restaurant's menu, and they do all of that in-house. You'll also find fresh, never frozen seafood inside for the same reason. Everything on the menu is handmade and homemade in the shop and restaurant.
Because of this, it makes sense that their menu is meat-based, but they do have a few vegetarian options. Vegetarians can enjoy the Farm Veggies Wrap, a Trish Bowl, or the Veggie Plate. For those that eat meat, there are tons of options on the menu. There are of course burgers and sandwiches, but you can also try items like Gulf Shrimp Dinner, the No Sleep Coma Turkey meal, or the Butcher Cut of the Day. It's truly a one-of-a-kind place to eat in Tupelo MS.
Pizza Vs Tacos
When you're wondering where to eat in Tupelo and craving both pizza and tacos, there's really only one place you can go. That place is obviously Pizza Vs Tacos. The funky-named joint is one of the best restaurants in Tupelo and is a local favorite. When everyone in the group isn't necessarily in the mood for the same thing, Pizza Vs Tacos is the perfect place for dinner.
Their menu features 'Detroit Style' pizza and classic taco combinations. All of the tacos and pizzas are made fresh in the restaurant, so you won't be eating food that has sat under a heat lamp for hours like you might if you went to a fast-food restaurant. Their taco selection includes options like Roasted Cauliflower, Classic Barbecue, and Street Tacos. If you're in the mood for pizza, try the Jerk Chicken, Fried Pickle, or Chicken Bacon Ranch pizzas. If you're feeling less adventurous they also have classic pizzas like Cheese or Margherita or you can pick your own toppings.
Fairpark Grill
Locals call the Fairpark Grill just The Grill, so don't get confused if you hear someone refer to it that way. We promise they are the same thing. The Grill has the best dinner in Tupelo if you are looking for a sophisticated menu in a sophisticated atmosphere. You can find this restaurant in Downtown Tupelo, which makes it a great option if you've spent the day exploring the town.
The Grill offers brunch, lunch, and dinner options daily. For brunch, enjoy classics like Chicken & Waffles or Steak & Eggs. On their lunch and dinner menu, you'll find delicious salads, sandwiches, burgers, and a few larger entrees like Bayou Chicken or Blackened Catfish. The Grill also has desserts like Wild Berry Cobbler or Dessert Shooters to go with their extensive drink menu or coffee and tea.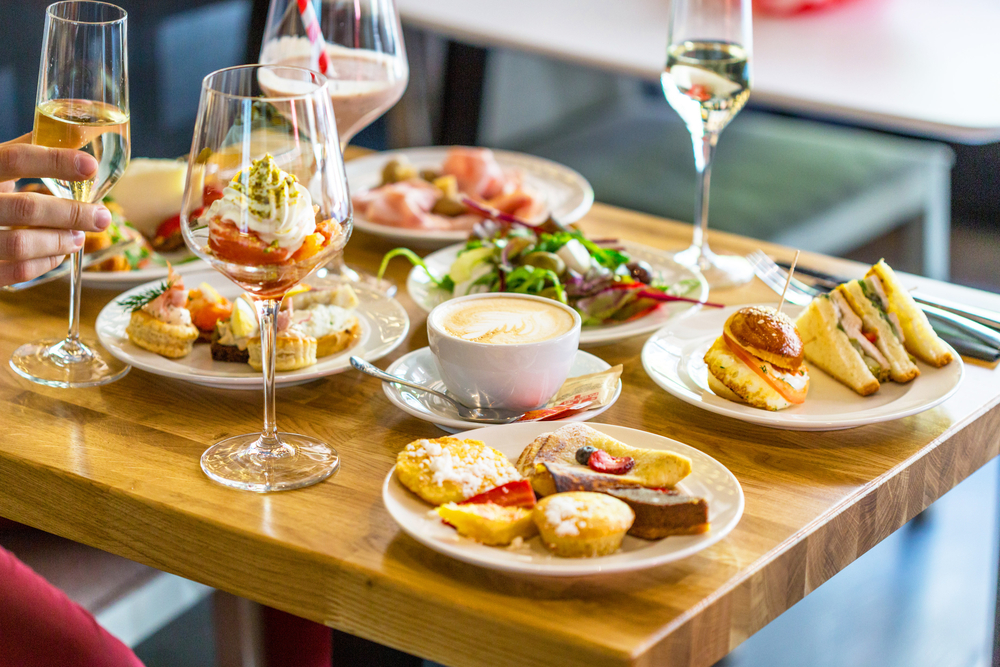 Johnnie's Drive In
Johnnie's Drive-In is one of the most iconic restaurants in Tupelo MS. It's a stop on the Elvis driving tour through Mississippi because it was one of The King's favorite restaurants in Mississippi. Inside the restaurant, you'll find a picture of Elvis himself sitting at a booth in this vintage diner. It's also Tupelo's oldest restaurant!
Johnnie's stays true to its history and you can still enjoy all the same menu options that Elvis loved so much. Over the years the menu and the recipes have stayed practically the same. You can enjoy a classic breakfast of eggs, bacon, sausage, or biscuits. For lunch and dinner try the Grilled Chicken Salad, Fried Chicken Salad, or barbecue by the pound with sides like Baked Beans or Potato Salad. If you are looking for places to eat in Tupelo, you can't go wrong enjoying a classic diner meal at this iconic restaurant.
Kermit's Soul Kitchen
Many people may remember Kermit's Soul Kitchen by its former name, Kermit's Outlaw Kitchen. But even though the name has changed, this is still one of the best Tupelo restaurants. It's a farm-to-table restaurant, which means they strive to source their produce and meat from local farms. The owner and Chef of Kermit's is also the co-owner and chef of Neon Pig. But Kermit's has its own distinct and memorable menu.
There is a selection of salads and bowls, like the Big Wave Poke or the Veggie Plate Bowl. Or if you're in the mood for sandwiches or something a little lighter they have a Fried Pork Belly Sandwich, Cauliflower Bites, or a Sausage and Cheese Plate. You can also get barbecue classics, Tacos, Nachos, and more. For those who are feeling brave, you can try to complete their Intergalactic Hot Wing Challenge, which is a selection of 10 hot wings featuring a house-made super spicy hot sauce.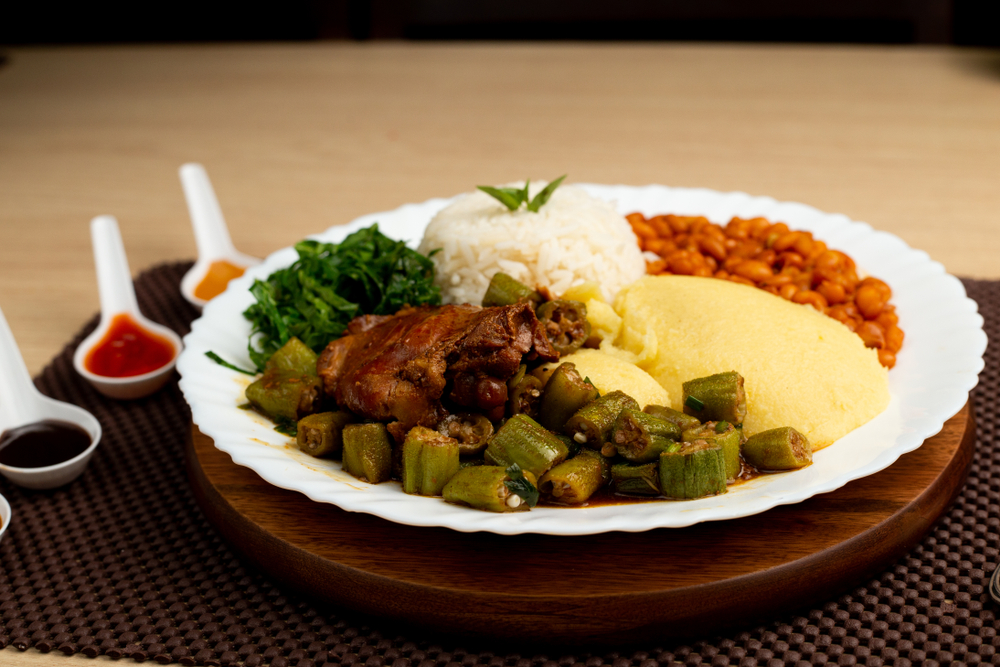 Park Heights Restaurant
There are also plenty of romantic restaurants in Tupelo MS as well. One of those is the sophisticated Park Heights Restaurant. Park Heights is one of the restaurants in Downtown Tupelo that you can enjoy. Inside you'll find an elegant dining room or you can choose to eat outside on their patio on a nice day. They are only open for dinner, and reservations are strongly suggested.
Start your romantic Tupelo dining experience with a Charcuterie or Smoked Salmon Board. For dinner, they have delicious entrees that blend Southern tradition and classic American fare. Like the Maine Lobster Pappardelle, Coffee Rubbed Pork Chop, or Long Island Duck Breast. Their menu is perfectly paired with their in-house wine and mixed drinks list. If you're looking for romantic restaurants in Tupelo, we suggest giving Park Heights Restaurant a try.
D'Casa
Some of the best food in Tupelo MS can be found at D'Casa, a Tex-Mex restaurant that is popular in the area. D'Casa is open daily for lunch and dinner and has a large menu full of Tex-Mex and Mexican classics that are sure to please even the toughest critic.
You'll probably recognize most of their menu items if you've ever had the opportunity to go to a Mexican or Tex-Mex restaurant. You can expect to see plenty of options for Fajitas, Tacos, Quesadillas, and Burritos. They also have some lesser-known Mexican classics like Mexican Fries, Churrasco Chicken, and Torta Mexicana. If you don't love Mexican food, they even have burgers, or you can try classic Nachos.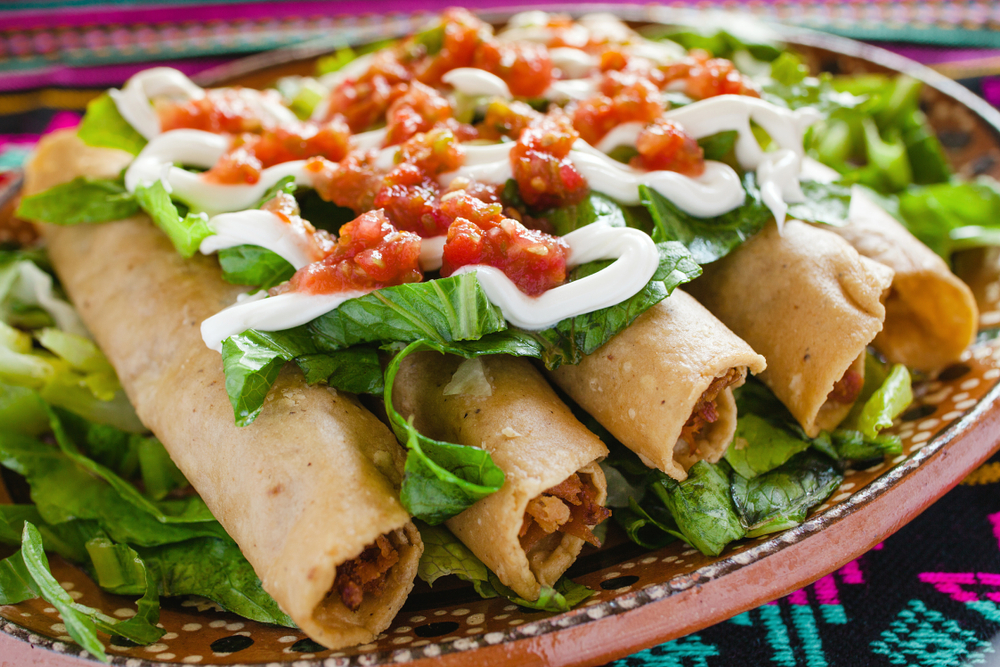 Cafe 212
If you are just looking for a quick but delicious lunch, head to Cafe 212. Cafe 212 has some of the best food in Tupelo and a charming and welcoming atmosphere. This small coffeehouse and cafe are frequently ranked as one of diner's favorite Tupelo restaurants. Whether you want a coffee and pastry or a delicious sandwich, Cafe 212 has got you covered.
Their menu is simple, classic, but so good. Try their Chicken Salad Sandwich, the Colby Jack Grilled Cheese, or even a PB&J. They also have a selection of salads, like the Super Sampler, or soups that vary daily. If you'd like a sandwich that is a little more than just the classics, they've got those too. Their sandwiches are named after movies, like the "Pleasantville" Veggie Grill, or Elvis, like the Blue Suede Grill. Cafe 212 is a go-to lunch option if you are wondering where to eat in Tupelo.
Bulldog Burger Company
Few things are better than a classic burger, whether it's veggie or some other protein of your choosing. If you're craving a good burger and maybe a beer or two, we suggest heading to Bulldog Burger Company. Bulldog Burger Company is a small local chain with only three restaurants in Mississippi and only Mississippi, and one of those is in Tupelo.
As the name suggests, the menu is full of a variety of different burgers and even some sandwiches. If you want something a little lighter, they also have a small selection of salads and appetizers like French Onion Soup or Chicken Wings. But they are really all about the burgers. Many of the burgers come with fun or quirky names, like The Bryant or Pimentology. But others are pretty straightforward like the Mushroom and Swiss. They even have an option for Vegetarians, the Veggie 21, which features a vegan patty and a selection of veggie toppings.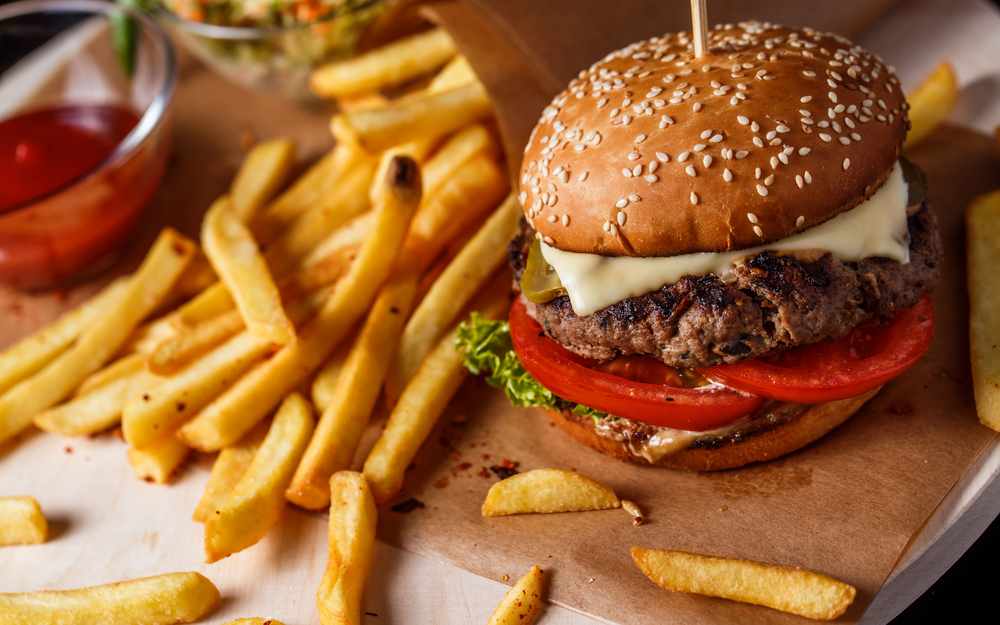 Sweet Tea & Biscuits Cafe
You can find that famous Southern hospitality in abundance at Sweet Tea & Biscuits Cafe. They are typically open Tuesday through Saturday for lunch. Inside you'll find a charming dining room that almost feels like a tea room. The two sisters who own and run the cafe use recipes handed down from their mother, so you're in for a real, classic Southern treat no matter what you pick on the menu.
Their menu features lighter fare, like sandwiches, soups, and salads. You can enjoy the Fried Green Tomato BLT, the Homemade Pimento and Cheese Sandwich, or the Crunchy Romaine Salad. As the name suggests, you can also enjoy classic Southern-style biscuits and sweet tea along with any entree. The Sweet Tea & Biscuits Cafe is truly some of the best food in Tupelo.
Forklift Restaurant
The Forklift Restaurant is another great option when you are looking for romantic restaurants in Tupelo. They are typically open for lunch and dinner but close between the two meals. So make sure you check when they are open before you go. The Forklift has also started distilling their own bourbon in-house along with serving elevated Southern classics.
Their menu includes Grilled Gulf Oysters, Shrimp and Grits, and Fried Chicken. They also have Vegetarian options like Cauliflower Steak, Tabbouleh Salad, and Roasted Beet Salad. You'll also find a wine and drinks selection that goes amazing with their elevated Southern menu. The Forklift Restaurant is one of the best romantic restaurants in Tupelo.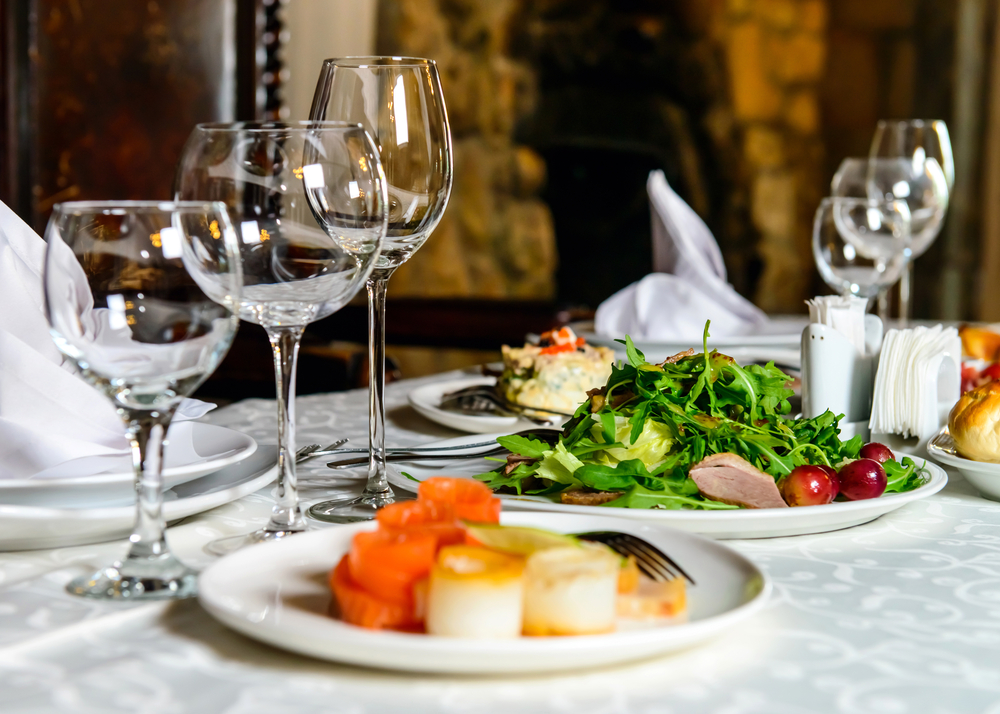 Noon
For healthy options, consider trying Noon, one of the best Tupelo MS restaurants. You can enjoy the delicious bowl selection at Noon for lunch, typically during the weekdays only. Noon has a very simple menu, so don't expect anything too fancy. But even though it's simple, we promise it is delicious.
You can choose from a selection of chef-created bowl recipes or build your own using the available ingredients. The bowl options include a Poke Bowl, the Cauliflower Teriyaki Bowl, or Noon Pasta Salad, as well as others. If you want to build your own, there are proteins and bases you can choose from. This is one of the best options for Vegans, Vegetarians, or people with dietary restrictions who are wondering where to eat in Tupelo. They will find plenty of delicious options on the menu.
Romie's Grocery
The best dinner in Tupelo can often be found at Romie's Grocery. Romie's Grocery is a local favorite for one of the best food in Tupelo. With a casual relaxed atmosphere, Romie's feels like a welcoming place to grab lunch or dinner. They close in between the lunch and dinner hours and aren't open every day. So make sure you check their schedule before you make plans to go.
Their menu is mostly full of Southern classics. Enjoy entrees like Fried Chicken, Meatloaf, and Fried Fish alongside Collards, Beans, or Slaw. You can also add a biscuit or cornbread to every meal. They also have specials that change daily, a bar, and a great selection of desserts. One thing is certain if you are looking for some good Southern comfort food, Romie's is the place for you.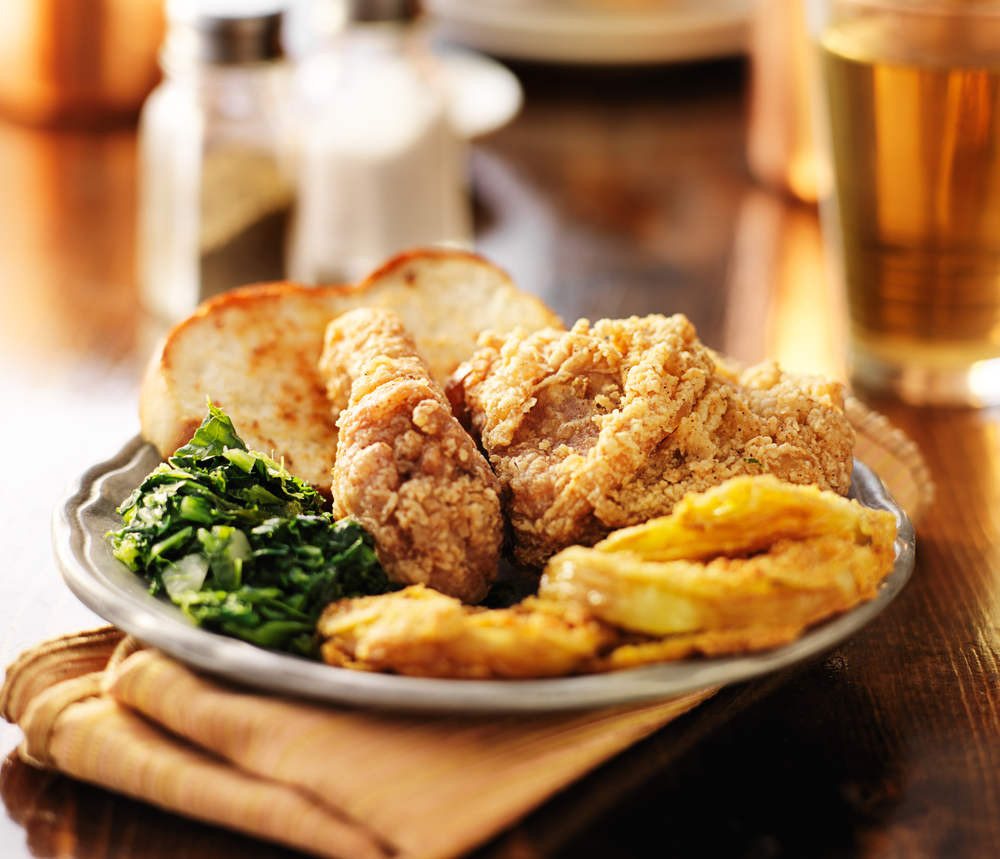 There are so many great restaurants in Tupelo. Like the rest of Mississippi, Tupelo has an eclectic mix of old staples that are beloved and new and more adventurous restaurants that push your culinary boundaries. No matter what you're in the mood for we guarantee there are some awesome places to eat in Tupelo.