There are so many awesome things to do in the Smoky Mountains, making this one of the best vacation destinations in the South. You are sure to have an amazing time exploring nature and small towns.
This mountain range is 187,000 acres along the Tennessee and North Carolina border. There are so many Smoky Mountain attractions held within this large slice of beautiful land.
If you are not sure how to start writing your Smoky Mountains itinerary, we have you covered! Here are some of our recommendations for things to do in this gorgeous American landscape. Don't forget to check out our list of some of the best cabins in the Smoky Mountains while you are at it!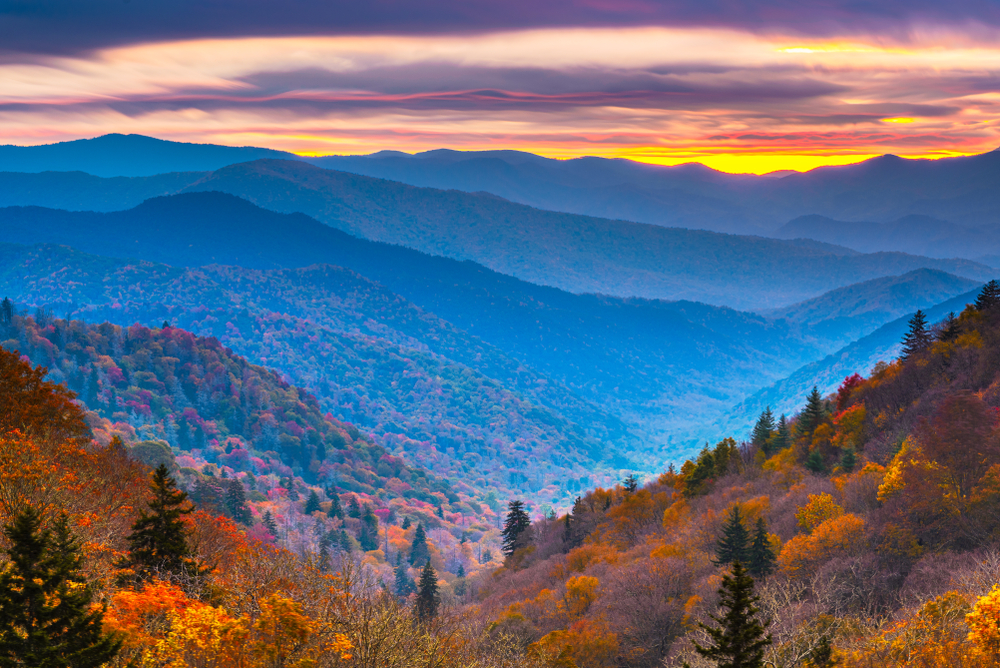 Best Time To Visit The Smoky Mountains
There is no bad time to visit the Smoky Mountains. It just depends on what you want to see and experience. No matter when you visit, you are in for a good time!
Spring means fewer crowds but more wildflowers. The landscape will be fresh and green with growing things. The waterfalls will be running well because of the snowmelt. Weather can be anywhere from chilly to warm with a chance of rain.
Summer is the high season so there will be a lot more tourists and traffic. Make sure to book your accommodations in advance. This is when the weather is the hottest, getting up into the 80s Fahrenheit.
Fall is another popular time to visit because of the amazing fall foliage. Come during the week to avoid leaf-peeping crowds. The warm to cool weather is perfect for hiking. Autumn also has the least rainfall.
Coming to the Smoky Mountains in winter means magical, snowy wonderlands. The towns are alive with a festive, Christmas atmosphere. This is of course the coldest season, but the crowds are greatly diminished. However, some roads and attractions are closed during winter.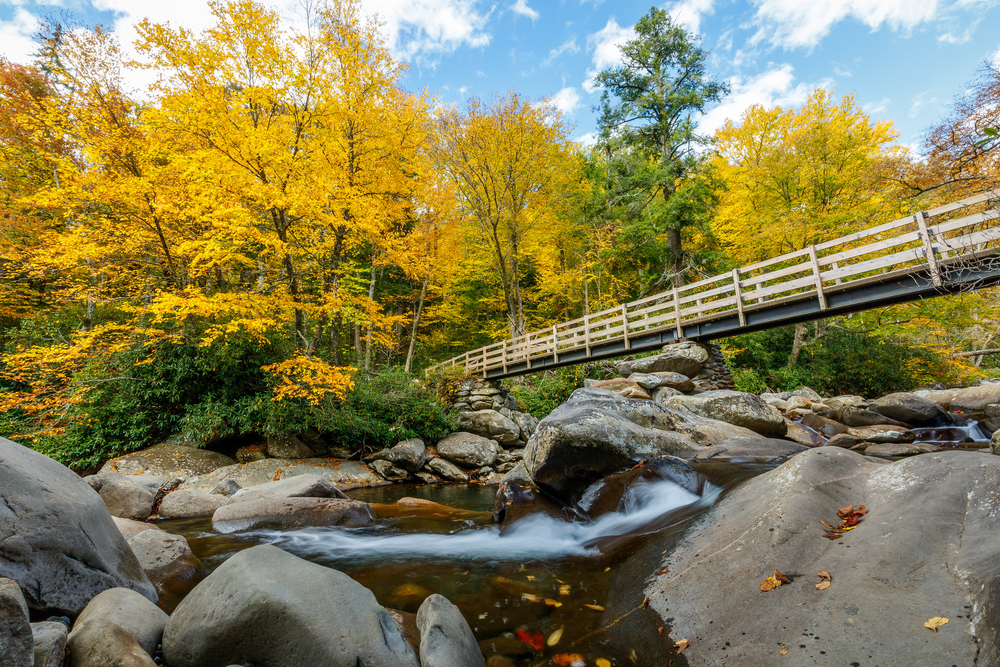 Getting Around The Smoky Mountains
You need a vehicle to get around the Smoky Mountains during your visit. Driving gives you access to all the scenic mountain roads and is the only way to see the area.
If you fly in, you will need to rent a car. The nearest airports are in Knoxville and Asheville. You can rent a car at either airport. You can also choose to road trip to the Smoky Mountains in your own car.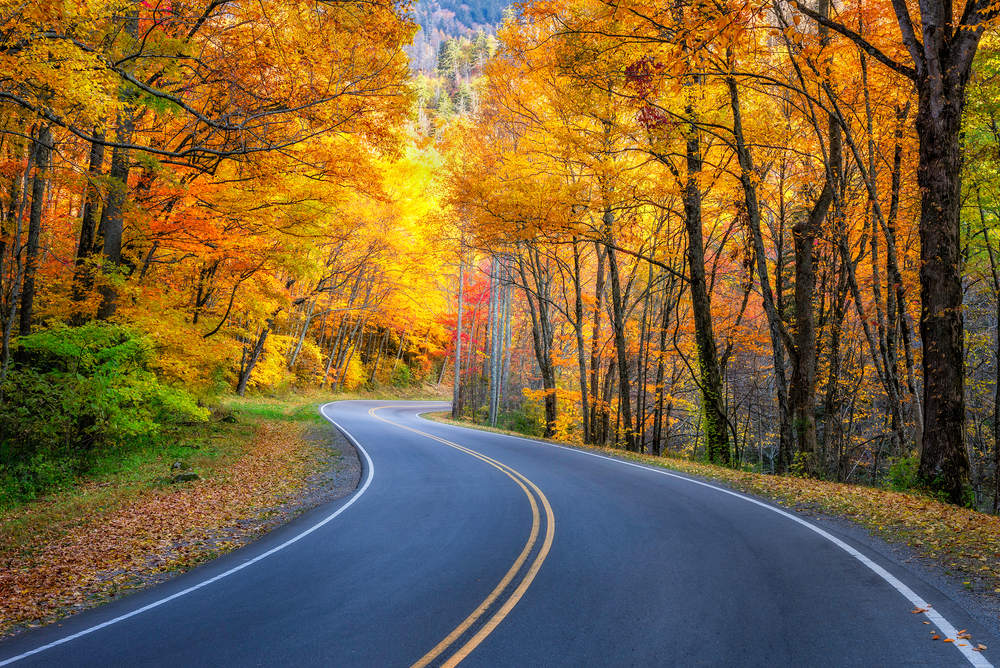 15 Best Things To Do In The Smoky Mountains
Explore Great Smoky Mountains National Park
Great Smoky Mountains National Park is the most popular national park in the U.S. With 800 square miles of mountain vistas, forest paths, and rushing rivers, there is no lack of things to do here.
Hiking is the most common way to spend time here. There are a ton of beautiful hikes all with different lengths and levels of difficulty. The hikes will bring you to gorgeous waterfalls, sweeping panoramic views, and old-growth forests.
Fishing, camping, nature photography, and horseback riding are also fun activities. Take an auto tour along one of the scenic roads and try to spot some of the wildlife, including black bears, elk, deer, woodchucks, coyotes, and more.
There are so many other things to do within the national park that we will go into more detail about a few below.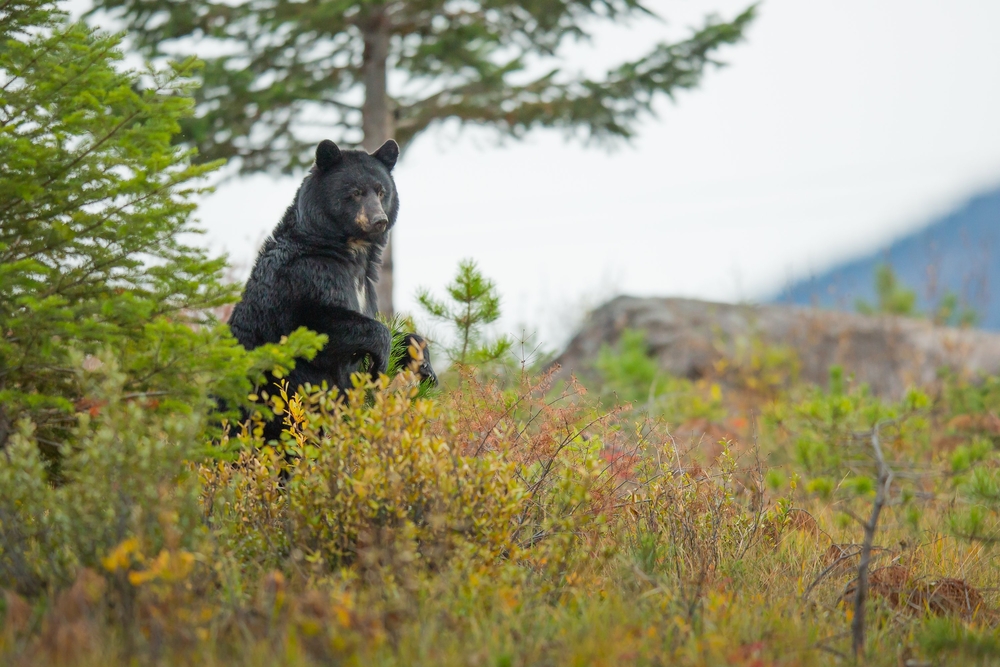 Step Back in Time at Cade's Cove
Cade's Cove is a historic area in the Smoky Mountains. Native Americans frequented the valley before European settlers came in the early 1800s. Many historic buildings still remain including churches, log houses, barns, and a mill.
To see it all, drive the one-way, loop road. It is eleven miles long, and it is suggested you schedule about two to four hours for the drive and all the stops along the way.
Check out the Visitor's Center and the many hiking trails. This is also one of the best places in the park to see black bears. Remember not to approach or feed these cool animals.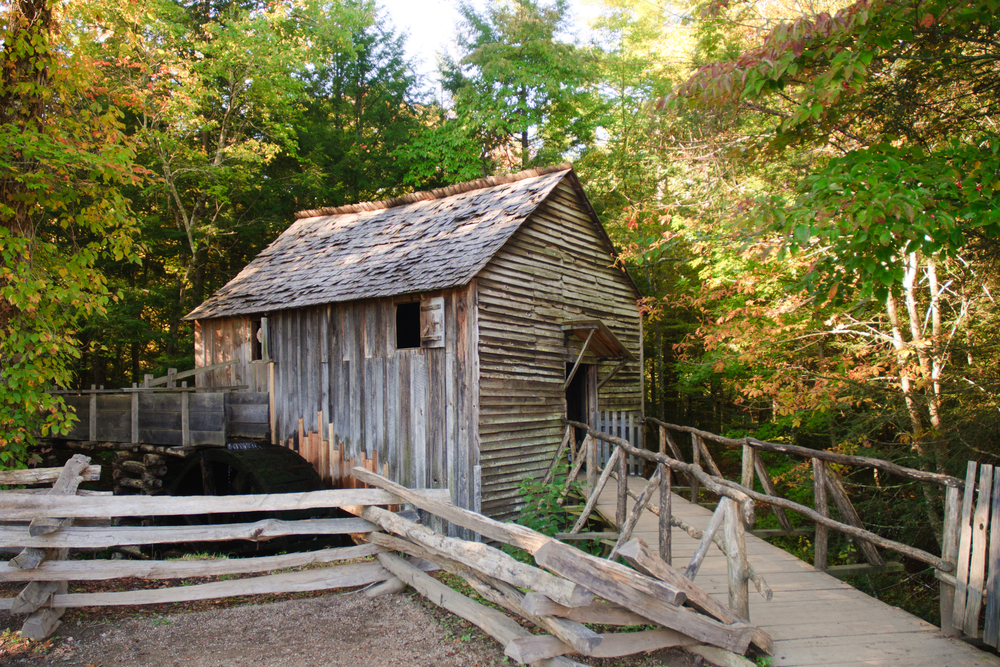 Hike the Laurel Falls Trail
The Laurel Falls Trail is one of the most popular hiking trails in the Smoky Mountains. The 2.6-mile roundtrip hike ends with a beautiful waterfall. Laurel Falls is 80 feet tall and is named after the pretty flowers that bloom around it in May.
The hike takes about two hours total and is considered moderate. The trail is paved but uneven with some steep areas. Because of its popularity, it is usually fairly crowded in the summer.
You will be able to take really awesome photos here of the waterfall flowing over rocks. Do not climb on the rocks though, because they are slippery and people have died here.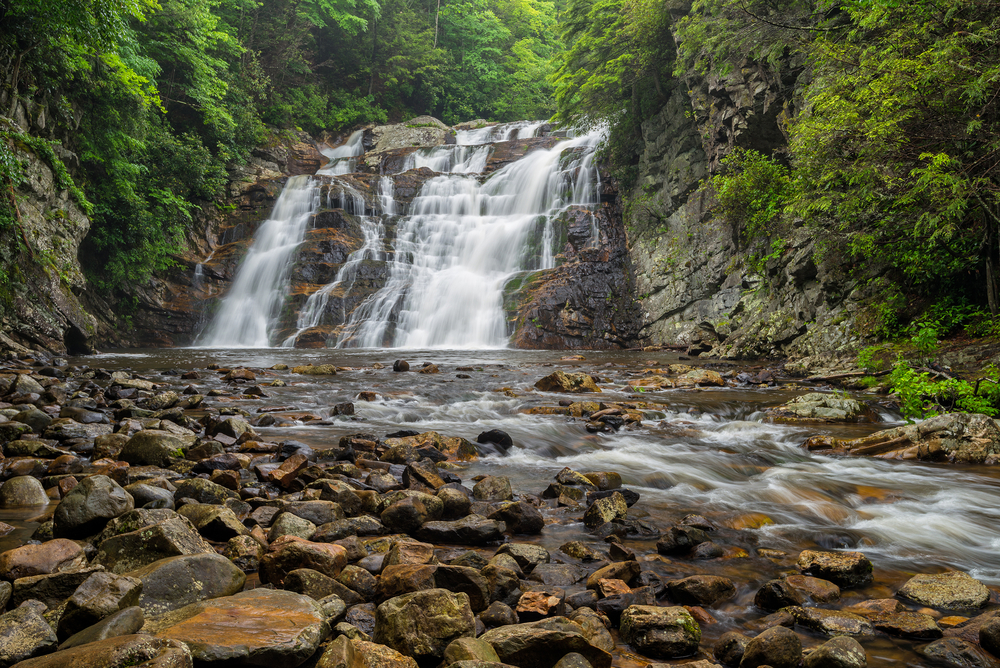 Find Amazing Views at Clingman's Dome
At 6,643 feet, Clingman's Dome is the highest point in Tennessee and the Great Smoky Mountains National Park overall. The observation tower at the top is a highlight of any trip to this mountain range.
After parking at the base of the tower, you will have to hike for half a mile to the top. Even though the hike is short and the trail is paved, the path is very steep.
The observation tower provides jaw-dropping, 360-degree, views of the mountains. On a clear day, you can see for a hundred miles. Make sure your camera battery is charged and ready to go for some epic shots!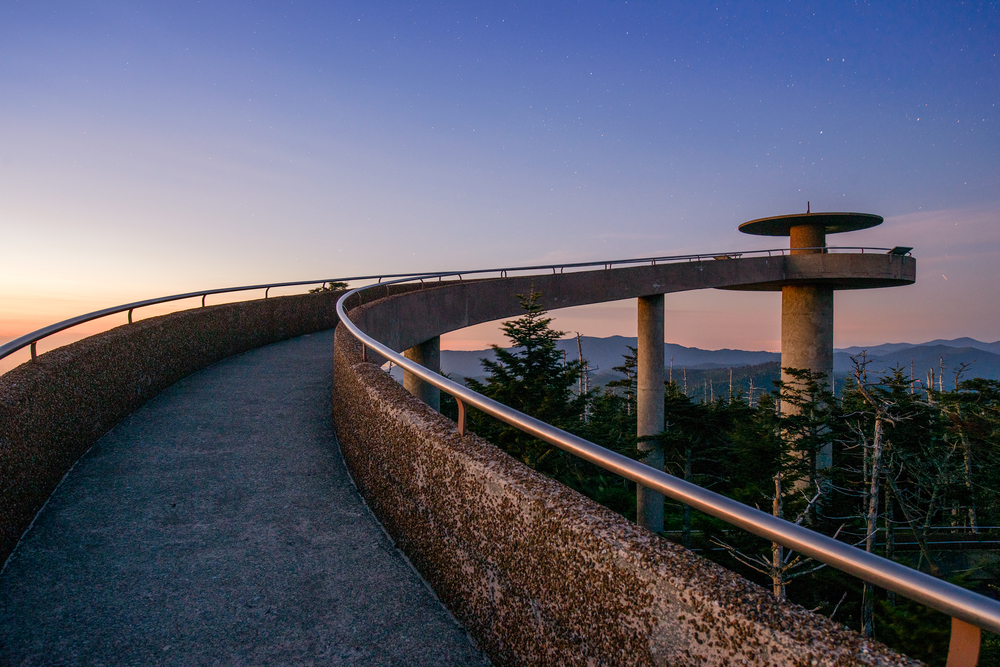 Drive the Roaring Fork Motor Nature Trail
The Roaring Fork Motor Nature Trail is a scenic, five-and-a-half-mile loop road that runs along a beautiful mountain stream. This is a great alternative to hiking if the weather is bad or you are not about to hike.
If you are up for some hikes though, stop along the way to explore old-growth forests and discover awesome waterfalls. You can also check out a nearby mountain farmstead.
The road is closed in winter, so keep that in mind while planning your trip.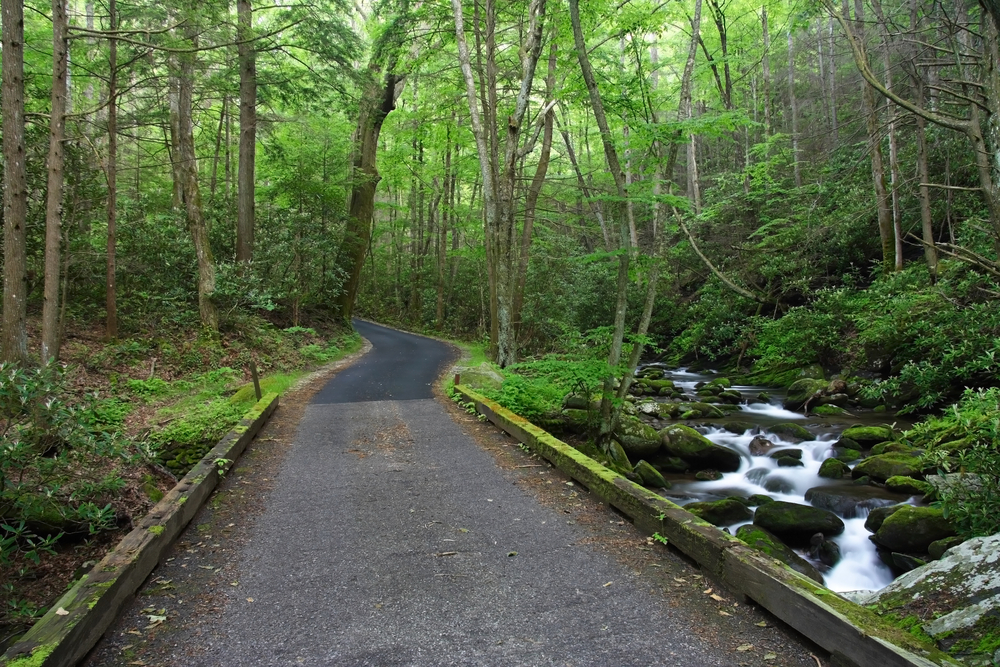 Summit Mount LeConte
If you are looking for a longer, more difficult hike to undergo, then summiting Mount LeConte is for you. There are five different trails that can lead you to this 6,593-foot peak. They vary from five and a half miles to just over fourteen miles.
All of the hikes are strenuous and have a good amount of elevation gain. Come prepared with plenty of water, protein snacks, and good hiking boots.
Though the hike might be hard, it is so worth it because of the epic scenery and views. You can stay the night at the rustic LeConte Lodge to rest before you hike back down.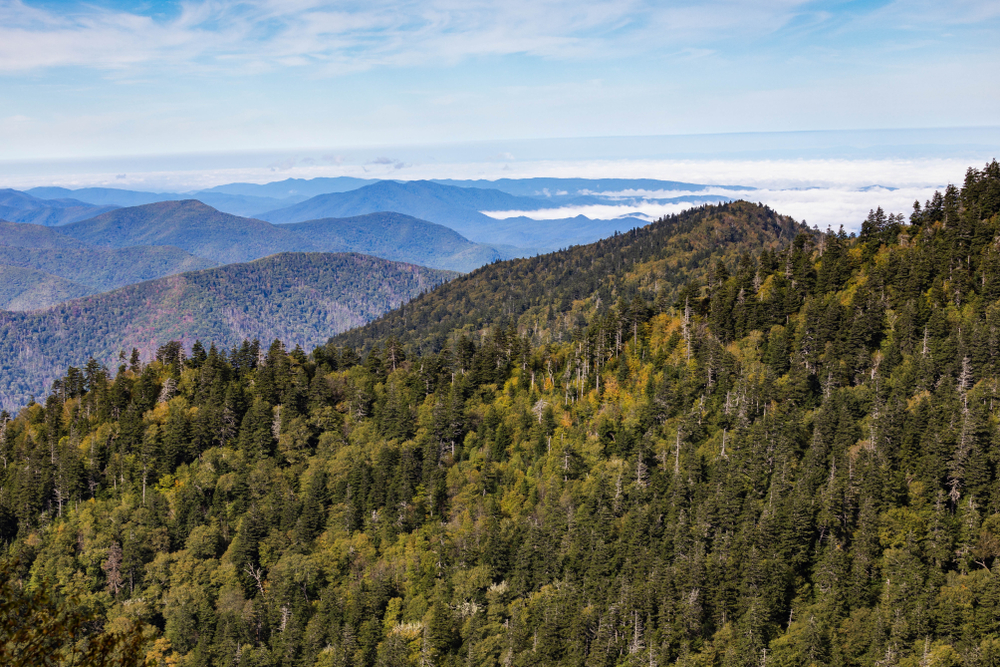 Take a Waterfall Road Trip
The Smoky Mountains are known for their amazing, gushing waterfalls. Many are found in the national park, while others lay beyond. Take a road trip to find all the best falls.
The Ramsey Cascades is the tallest waterfall in the national park at over one hundred feet. If you are willing to do the difficult, eight-mile roundtrip hike, then you will be rewarded with a view of this waterfall.
Grotto Falls is unique since you can walk behind this twenty-five-foot waterfall. The hiking trail is found on the Roaring Fork Motor Nature Trail and is just under three miles out and back. This is a picture-perfect waterfall nestled in greenery.
Rainbow Falls is also found near the Roaring Fork Motor Nature Trail and is one of the most popular hikes in the Great Smoky Mountains. The five-and-a-half-mile roundtrip hike takes about three to five hours to complete. It is moderately difficult and has a decent elevation gain.
The hike to Mingo Falls is only about a half-mile, making it one of the shortest hikes in the Smoky Mountains, though it is strenuous. The epic waterfall cascades down a cliff for 120-feet creating a beautiful scene.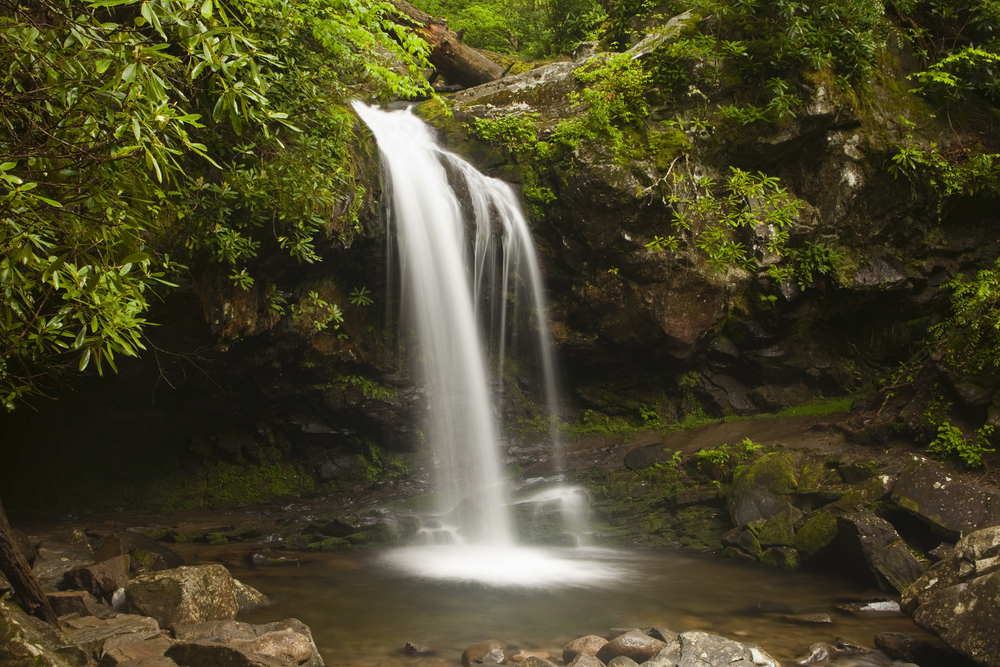 Discover Pigeon Forge
Pigeon Forge, Tenessee, is a cute, mountain town full of fun things to do. This picturesque town has a ton of restaurants, shops, and museums. It is a great place for a romantic weekend getaway.
Wander around Old Mill Square and try some of the specialty foods available there. The Old Mill Creamery is a great place to bring the kids on a hot day. Don't forget to grab a photo of the super pretty Old Mill.
Riding the Smoky Mountain Alpine Coaster is a must-do as well. This is the longest coaster of its type in the U.S. at over a mile long. You will zoom down in about nine, thrilling minutes.
History buffs will love the Titanic Museum. Or head over to the Wax Museum for more pop culture fun. You can also do a tasting at the Mountain Valley Winery.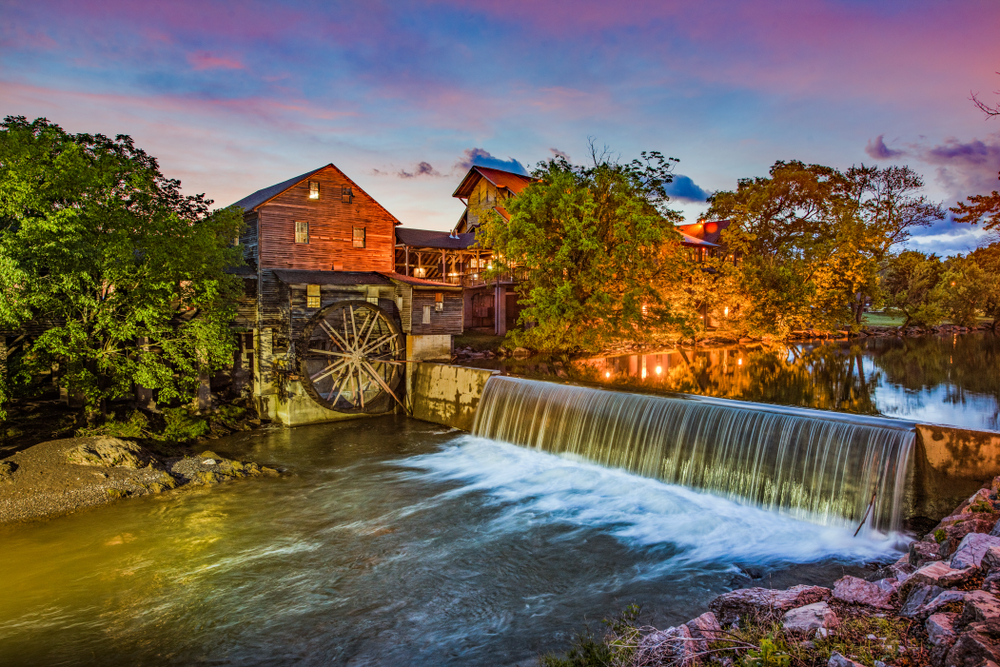 Have Fun at Dollywood
Dollywood is just outside of Pigeon Forge and is one of the most popular Smoky Mountain attractions. This theme park is dedicated to the iconic, country singer Dolly Parton. Whether you are her number one fan or not, you and your family will have a blast here.
The park features awesome shows, thrilling rides, and memorable concerts. Dolly herself sometimes makes an appearance as well. There is really something for everyone here. Did we mention the world's fastest wooden roller coaster is here?
In the summer, cool off at Dollywood's Splash Country. This water park has so many waterslides and pools. Pack a picnic and make a day of just relaxing.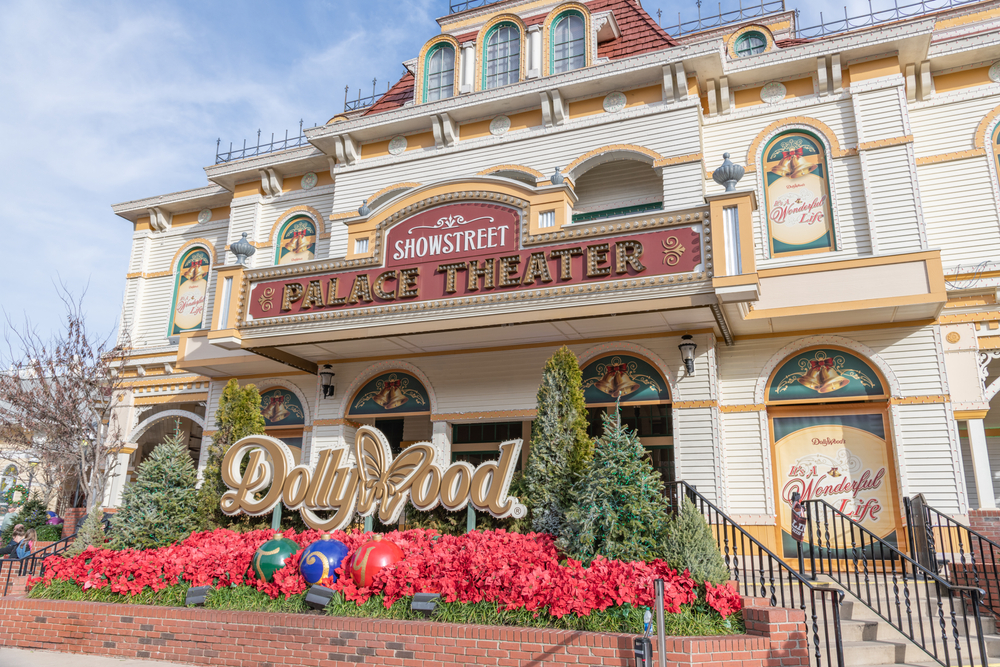 Admire Gatlinburg
Gatlinburg, Tennessee, is another adorable town to visit in the Smoky Mountains. This town has everything you need for the perfect Southern vacation. Foodies will love the many restaurants, wineries, and distilleries. Animal lovers will want to check out Ripley's Aquarium of The Smokies.
If you are searching for awesome views, then go up the Gatlinburg Space Needle or take a ride on the Gatlinburg Aerial Tramway. A ride on the trolley will give a good look at the town.
If you are wanting thrills, then there is pretty much endless fun. You can go skiing, try white water rafting, or make a splash at the Wild Bear Falls Water Park. The Gatlinburg Mountain Coaster rushes down at up to 25 mph.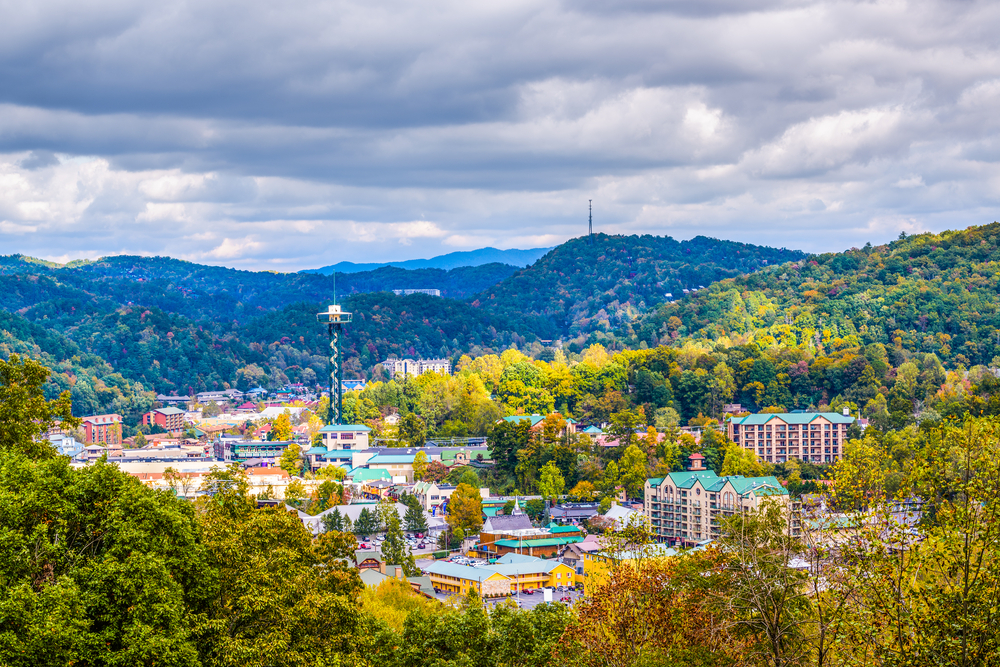 Head Down the Slopes at Cataloochee Ski Area
If you come to the Smoky Mountains in the winter, then you should definitely head to the slopes of the Cataloochee Ski Area in North Carolina. Even if you have never skied before you can take lessons to learn the ropes.
There are eighteen slopes for skiing and snowboarding as well as an area for snow tubing. The slopes vary in difficulty, so whether you are a beginner or an expert, you will have a good time. A lot of the trails have lights as well so you can keep skiing at night.
Consider booking a room at one of the area's lodges for a quaint, little Christmas in the snowy mountains. There is just something so idyllic about staying in a ski lodge coated in snow.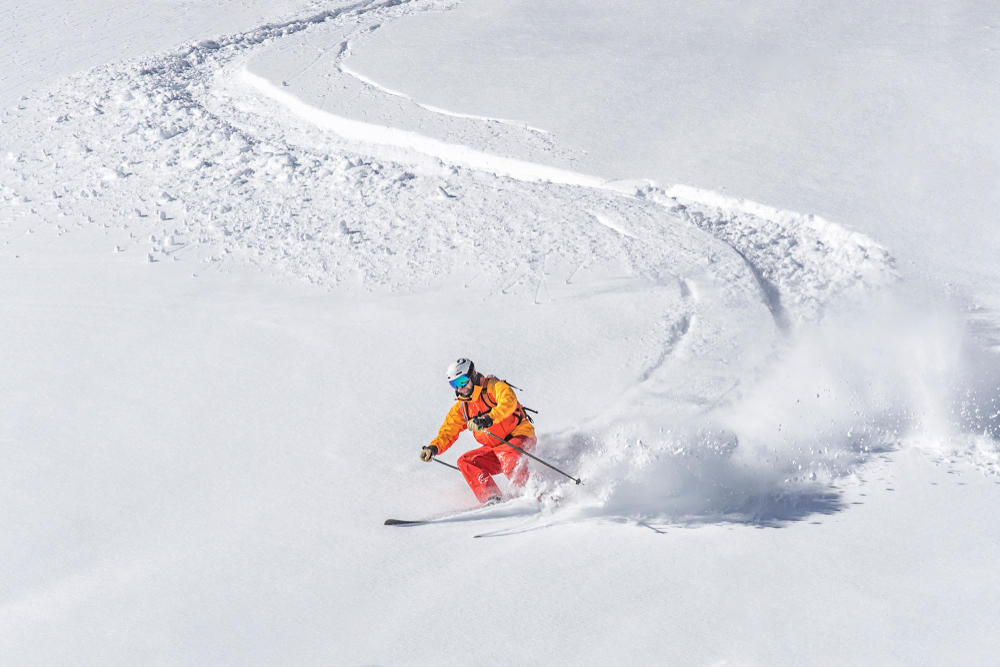 Get Spooked at Elkmont Ghost Town
If you like exploring or photographing abandoned places, then you need to come to Elkmont in Tennessee. The area began as a logging community before tourism spiked in the early 1900s and a resort with vacation cottages was built.
When the Great Smoky Mountains National Park was established the land was purchased to be part of the park. The leases of the people living there expired in 1992 and when they left, the town fell into disrepair.
Elkmont Ghost Town is now a place for exploration. The old buildings are eerie and empty. Many are falling apart and overgrown with plants. You can hike to the town but be careful as you look around. This is certainly one of the best nontouristy things to do in the Smoky Mountains.
Head Underground to Tuckaleechee Caverns
The Tuckaleechee Caverns in Townsend, Tennessee, are one of the coolest things to do in the Smoky Mountains. Head underground to take a tour and discover this otherworldly landscape of stalactites and stalagmites.
The cave system is between twenty to thirty million years old, so you know it holds a long history. The tour follows a 1.25-mile path that will lead you by millions of fascinating formations.
You will be awed by the Big Room which is over 400 feet across with 24-foot tall stalagmites. Silver Falls is probably the most unique feature in the caves. The 210-foot waterfall is the tallest subterranean waterfall in the Eastern United States.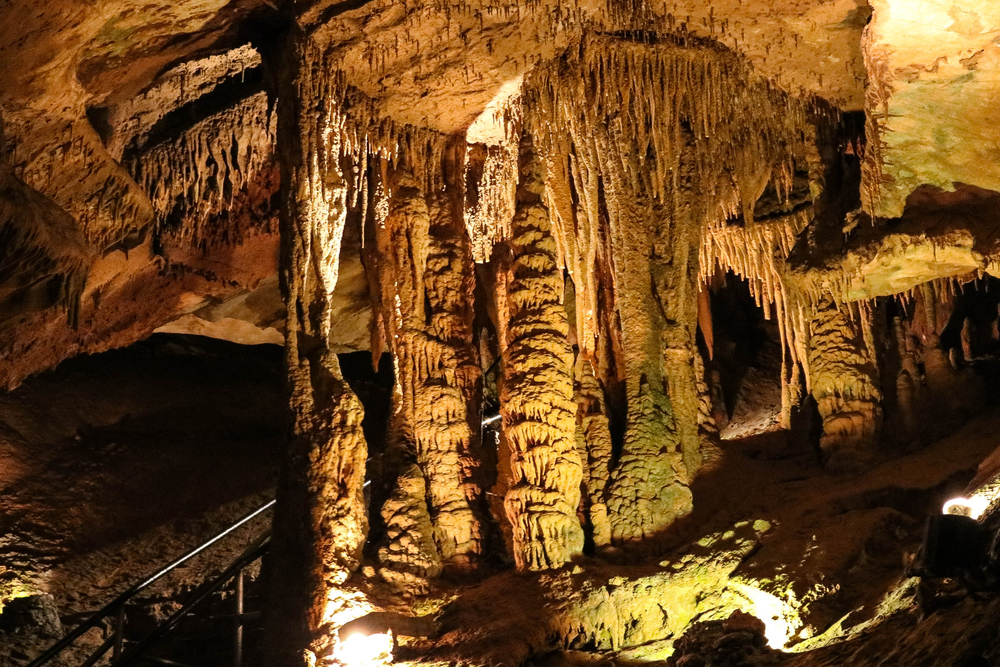 Find Wildlife at Seven Islands State Birding Park
Head to Seven Islands State Birding Park near Knoxville, Tennessee, for the chance to see almost two hundred bird species. Found along the French Broad River and encompassing meadows and forests, there are plenty of bird habitats. There are also old barns where barn owls have been spotted.
Even if you are not a bird enthusiast, this is a great state park to visit. There are eight miles of hiking trails with splendid mountain and river views. The river provides a place to fish, canoe, or kayak.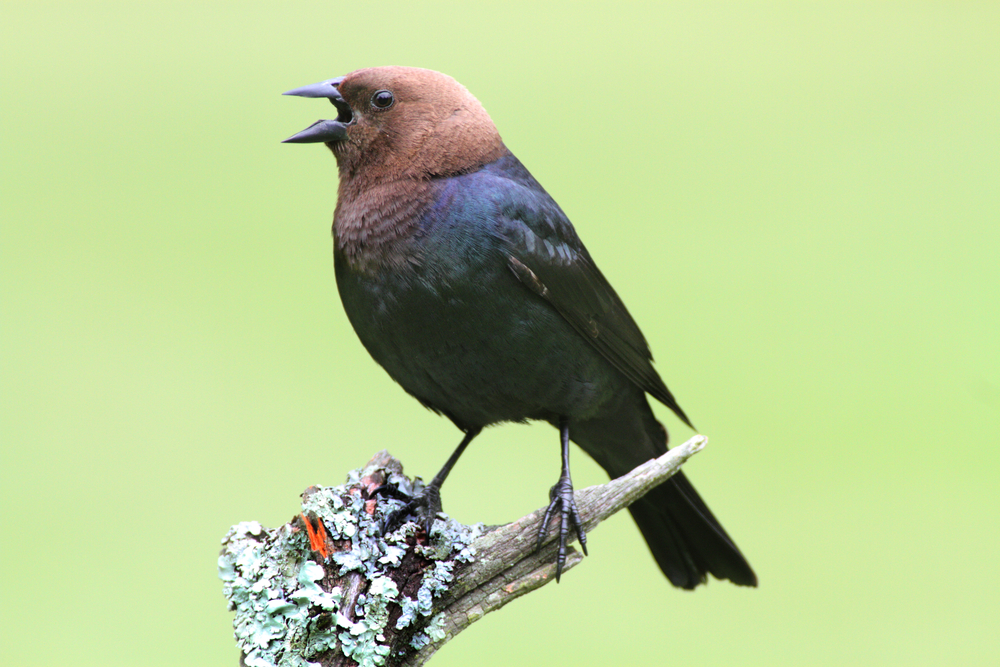 Learn Native American History in Cherokee
Cherokee, North Carolina, is found within the Eastern Cherokee Reservation. There are many things to do in and around the town, making it a great place to visit in the Smoky Mountains.
Hike in the Fire Mountain Trails, fish, or play the slots at the casino. Visit the Museum of the Cherokee Indian to learn about the culture and history of the people that call this place home.
The Oconaluftee Indian Village is another cool place to visit. This living history museum transports you to the 1760s. A Cherokee cultural expert will guide you through the village as you learn about the buildings and watch work and craft demonstrations.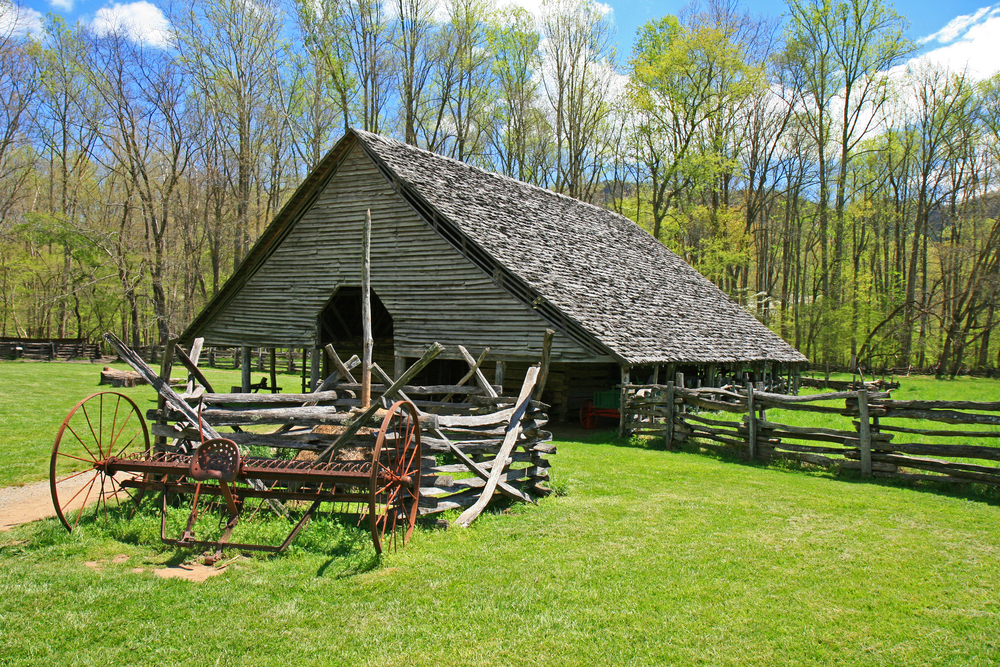 Camping At Smoky Mountain National Park
Camping is one of the best ways to experience the Great Smoky Mountains! The national park has a ton of campsites to chose from. You can choose to camp in tents or bring your RV.
If you are feeling adventurous, you can backpack into the park and do some backcountry camping. If you want more comforts, front-country camping is for you. These campsites have restrooms with running water and flushing toilets. They also have fire grates and picnic tables.
As always, be respectful of nature while you camp. Clean up your trash and don't dump chemicals into nature. The only firewood allowed is either prepackaged certified heat-treated firewood or dead wood found at your campsite.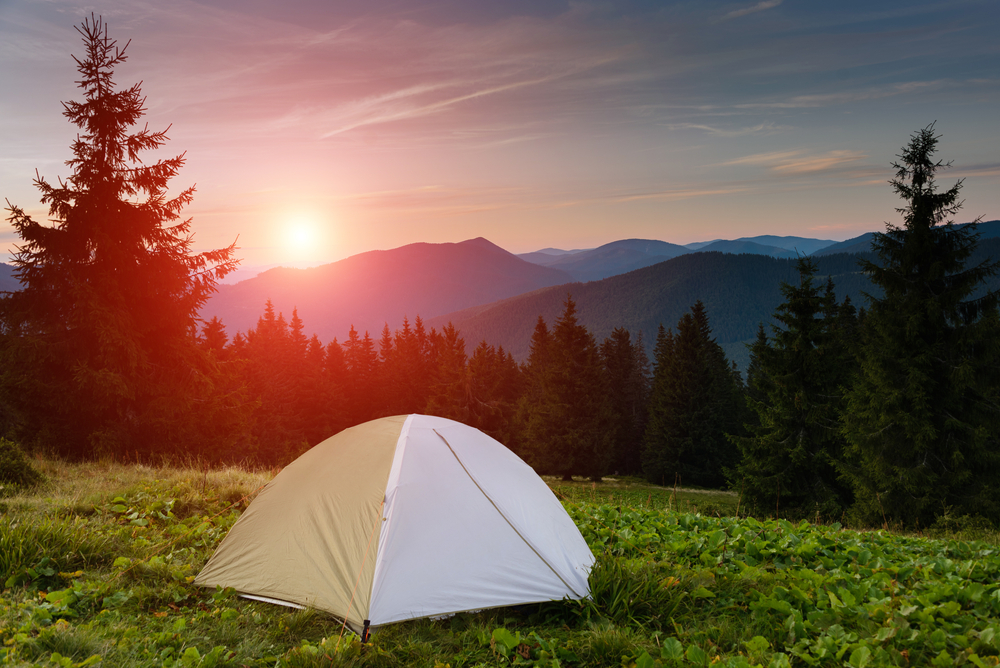 Where to Stay in the Smoky Mountains
If you don't want to camp, there are plenty of house rentals and hotels outside of the park where you can stay during your Smoky Mountain vacation. Here are some of our choices.
Bear-a-Bout Cabin
The Bear-a-Bout is a cute and cozy, little cabin found close to both Pigeon Forge and Gatlinburg. This assessable home will sleep six in three queen-sized beds.
The kitchen has everything you need to cook great meals during your stay. You will have fun relaxing in the hot tub, playing checkers, or soaking in the sun of the deck.
Book Here: Vrbo.com
Cabin in Sky Harbor
The Cabin in Sky Harbor is also near Pigeon Forge and Gatlinburg, so you do not have to drive far to enjoy great Smoky Mountain activities. There are streaming TVs and an arcade game to keep you entertained.
You will feel cozy and right at home with the wood-burning stove, BBQ grill, fire pit table, and hot tub. You will love the mountain views from the deck. A party of eight can stay here.
Book Here: Vrbo.com
Large Cabin With Wrap-Around Porch
This awesome cabin is found just south of the national park surrounded by trees and awesome views. With three levels, there is plenty of room for up to six guests to spread out and have their own space.
You will have a great time chilling on the big, wrap-around porch and using the wet bar. Relax inside in front of the fireplace or go outside to cook s'mores on the fire pit.
Book Here: Vrbo.com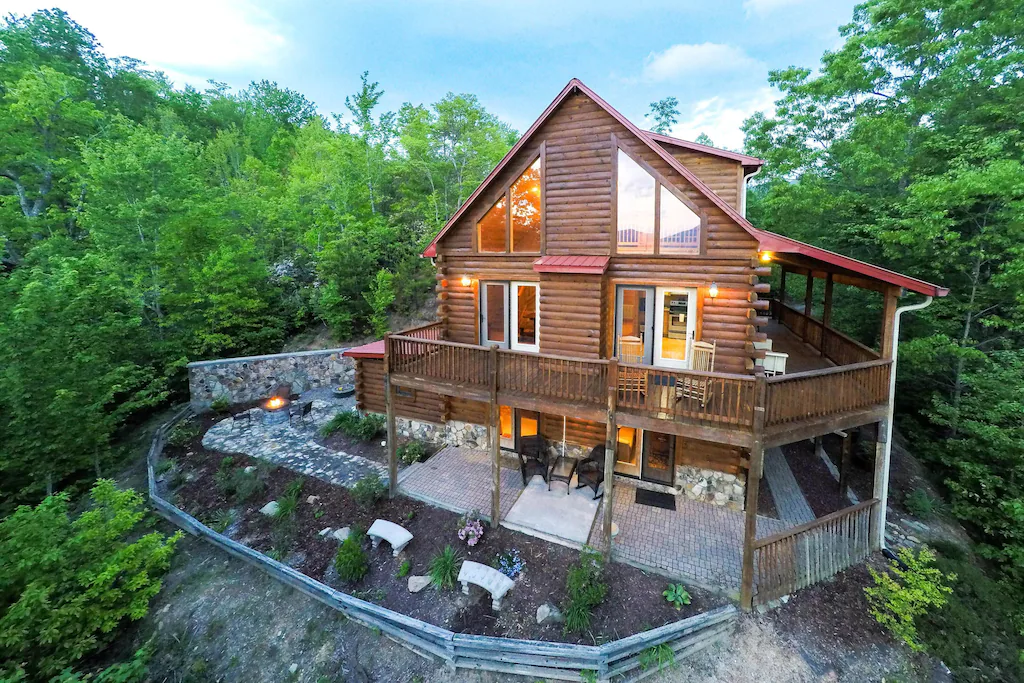 It is clear why the Smoky Mountains are such a popular place to visit in the Southern U.S. There are so many fun and unique things to do in this beautiful area of the country. It is super easy to find activities in the Smoky Mountains because there are just so many!
Outdoor lovers will have fun camping, hiking, and searching for the best waterfalls. If nature isn't your thing, there are plenty of cute, small towns to explore and museums to visit. Amusement parks will keep the whole family entertained.