Are you looking for the best restaurants in Washington DC? Stop right there! We've compiled a thorough list of all the wonderful places to try on your visit.
No matter what you're craving, you can find it in DC. Creative and unique meals take center stage here, combining American favorites with international flavors to excite everyone's tastebuds. From French Bistros to Indian fusion, from diner breakfasts to Michelin-starred marvels, we've got you covered. There is so much to eat and enjoy in DC, you could make an entire trip centered around the city's food.
But! In case you're interested in more than food (and you probably are), make sure to check out the 25 best things to do in Washington DC while you're there!
Read on to find the tastiest restaurants in Washington DC, while you explore all the sights in our nation's capital!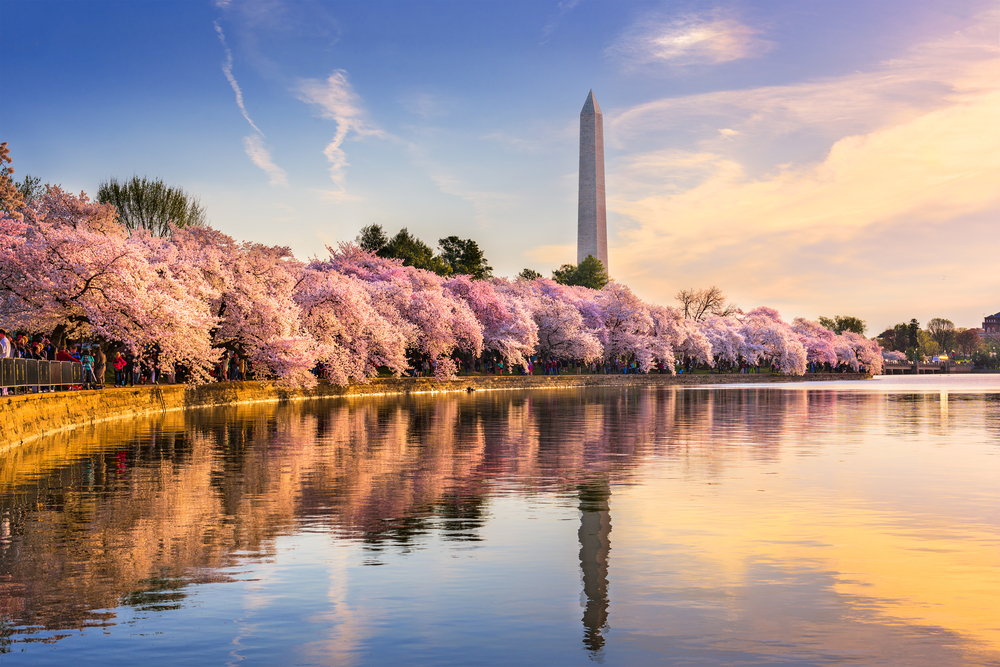 17 Best Restaurants In Washington DC You Shouldn't Miss
Chez Billy Sud
If you're on the hunt for the best lunch in Washington DC, look no further than Chez Billy Sud, Georgetown's premier French bistro. With a delicious take on French and American favorites and a stellar wine list, you can lunch in style in the heart of DC.
For hors d'oeuvres, it doesn't get more French than Escargots, and Chez Billy Sud's are not to be missed! They also offer a variety of Olives to try, garnished with fennel seed and orange zest. If you're looking for a hearty salad, their Ceasar Salad is a traditional, tasty treat.
Entrees include a timeless Bistro Burger, with bacon, lettuce, onion confit, cheddar, pickles, and fries, and Steak Frites, an Allen Brothers strip steak, fries, and bearnaise sauce. For something a little outside the norm, we recommend Loup de Mer, which is sea bass with french beans and almond caper butter – so good! Of course, you can also enjoy a fantastic Croque Madame on a visit to Chez Billy Sud – truly one of the most delightful restaurants in Washington DC!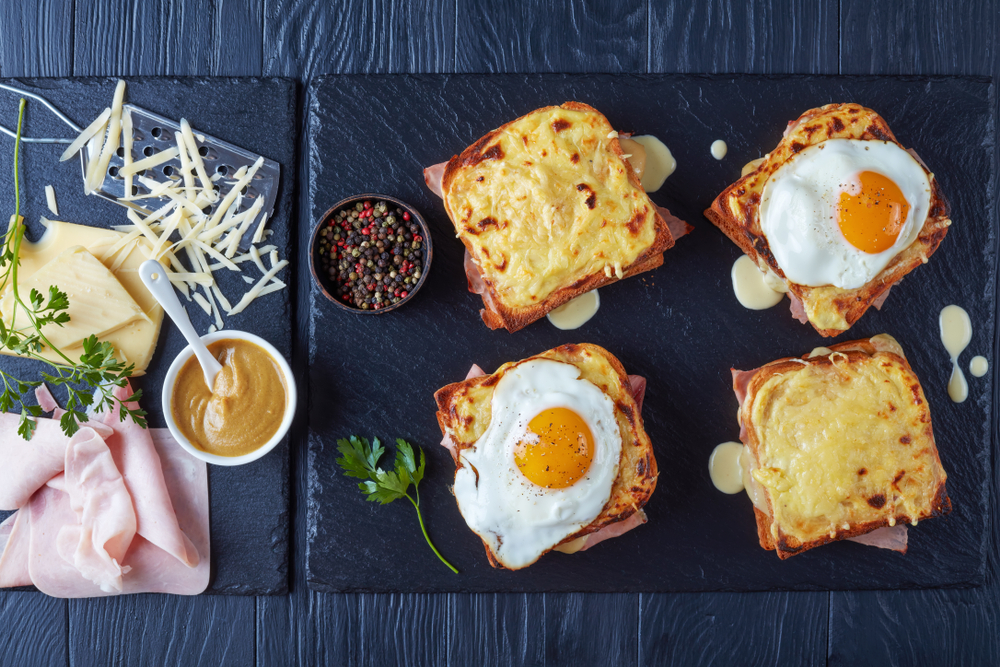 Murry & Paul's Restaurant
The best breakfast in Washington DC is at Murry & Paul's, a true local favorite. Tucked away in the Brookland neighborhood, this mom-and-pop joint serves up a no-nonsense, delectable breakfast that all will enjoy.
Opened in 1964, Murry & Paul's has perfected breakfast standards, and their meals will keep you coming back for more. The omelets at Murry & Paul's are perfection – always filled with delicious vegetables and meats according to your preference. We like the Western Omelette, which is served with lots of ham. The Banana Pancakes is a local fan favorite, some say the best pancakes in the city!
For a classic American diner breakfast, try the Eckrich Sausage Breakfast, which comes with eggs, homefries, and toast. Portions are large at Murry & Paul's, so bring your appetite with you. Sit at the counter or grab a cozy booth, while the friendly staff pours you a cup of coffee. Murry & Paul's is a great place to start your day, and one of the most authentic restaurants in Washington DC!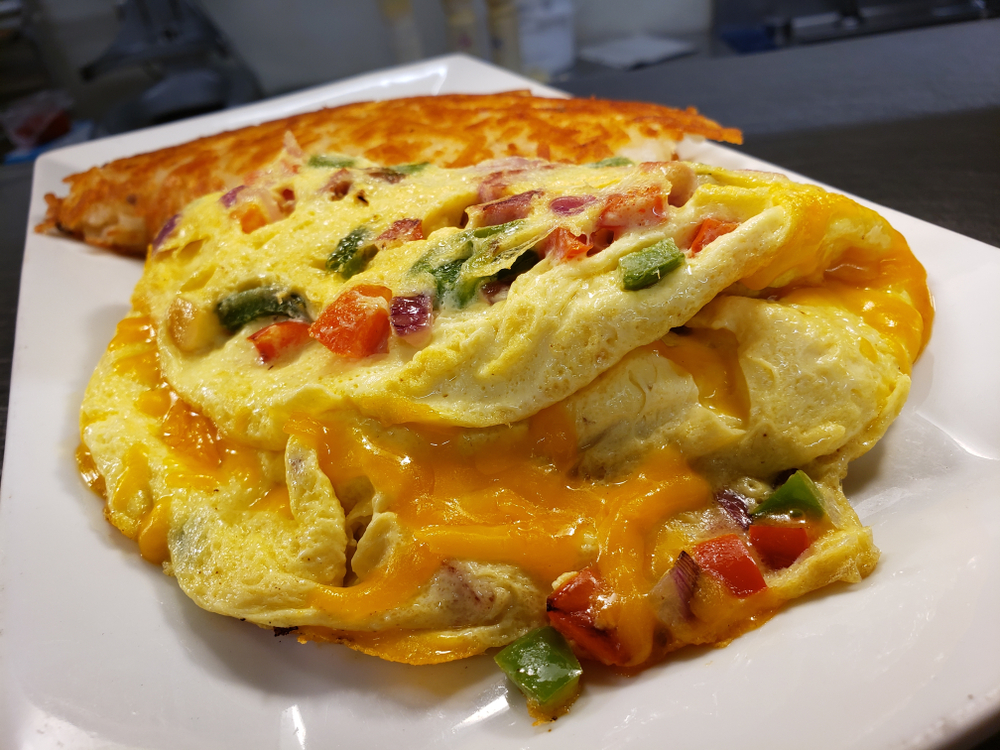 Il Canale
For authentic Italian cuisine, it doesn't get better than Il Canale, one of the best Georgetown waterfront restaurants. Open regularly for dinner only, Il Canale offers amazing 100% organic dough pizzas, alongside a stunning waterfront view.
When you dine at Il Canale, it is all about the pizza. Fresh ingredients with housemade dough make this pizza a specialty you won't find anywhere else. Their Quattro Formaggi is superb, blending Buffalo mozzarella, blue cheese, Grana Padano, Parmesan, olive oil, and basil into one mouth-watering bite. The Georgetown pizza pays homage to the neighborhood with Buffalo mozzarella, sausage, spinach, Parmesan, olive oil, and basil – yum!
If pizza is not on your must-have list, Il Canale also serves traditional Italian pasta and meat dishes. All pasta meals can be ordered as a single meal, or to share family style! Our favorites include their Lasagna and the Lobster Ravioli. To skip the pasta, try the Salmone Alla Siciliana, a salmon fillet served with potatoes and caponata. Il Canale is also open on all major holidays, a perk if you're looking for a place to dine over Thanksgiving or Christmas!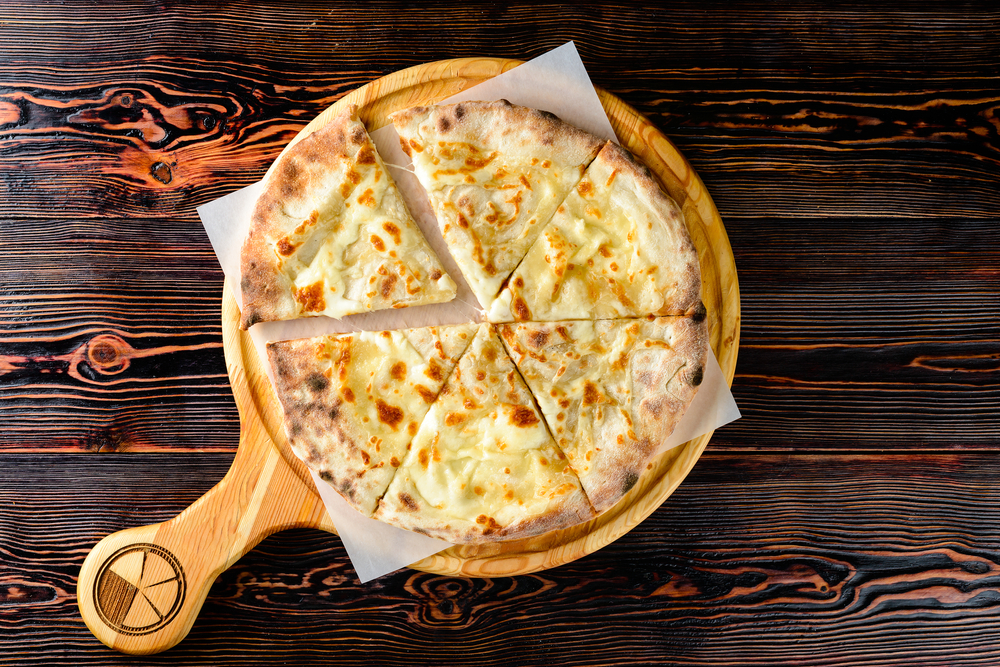 Oyamel Cocina Mexicana
Located in the Penn Quarter neighborhood, the best of Mexico is served at Oyamel! Boasting a creative menu with rich, authentic Mexican flavors, Oyamel is consistently named one of the top restaurants in Washington DC.
The Oyamel menu is like a trip around Mexico, with so much to try. Start with one of their spectacular takes on ceviche, like the Ceviche Verde which includes Barramundi marinated in lime juice with avocado and tomatillo – delicious!
Dinner doesn't get better than their authentic Mexican tacos in homemade corn tortillas. Their Chilorio de Res tacos feature shredded local beef, which has been braised in pasilla sauce and guajillo chiles, and is topped with white onions. For a vegetarian option, try the Hongos en Molito tacos, showcasing wild mushrooms and poblano peppers sauteed in a tangy sauce with Mexican crema, cilantro, and onions.
Other entrees include Pulpo Negra, Spanish octopus marinated in salsa Negra served over sweet potatoes, and Tamal Verde, a shredded chicken tamal served with tomatillo green salsa. For a special treat, try the Chef's Tasting Menu. At $65 per person, the chef will guide you on a tasting tour through Mexico!
Open for dinner on weeknights, they open their doors for brunch over the weekends. Mondays are the best days to visit Oyamel though for their special Margarita Mondays – try the best margaritas in town! For delicious fine dining in Washington DC, Oyamel is the place to be!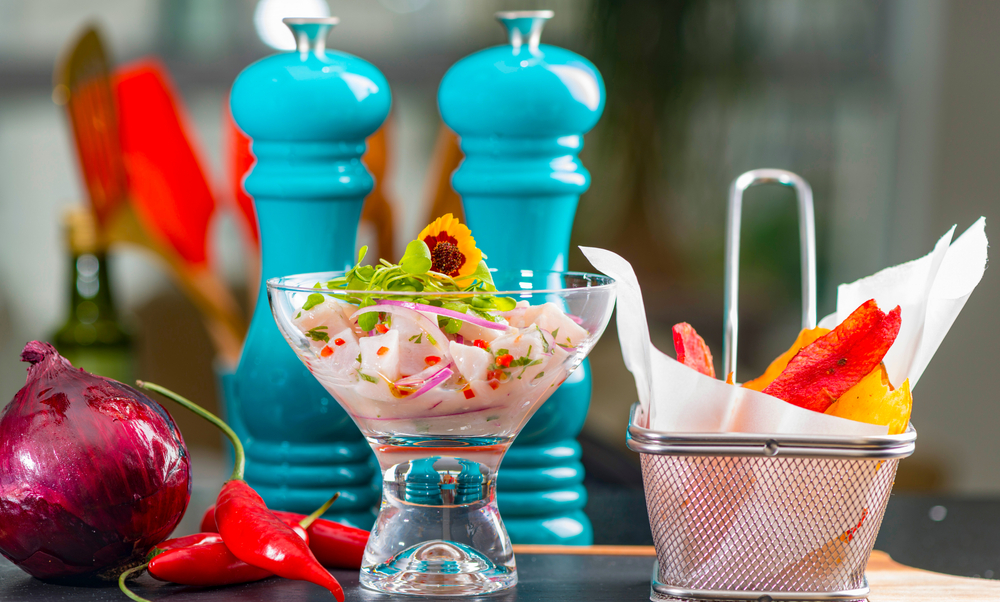 CIRCA at Foggy Bottom
If you're looking to pair a great drink with an outstanding meal, you'll want to put CIRCA at Foggy Bottom on the top of your list. Whether you're stopping in for brunch, lunch, or dinner, you'll be treated to an exclusive wine and cocktail list to make your dining experience truly one of a kind.
Whether you prefer wine, liquor, or beer, you'll be well served at CIRCA. Their wine list featuring wines from across the globe will introduce you to a new favorite, and their rotating craft beer selections are sure to delight you. CIRCA is renowned for its cocktails, and we love The Foggy Bottom, featuring vodka, cucumber, lemon, and rosemary. If you're looking for more flavor and less alcohol, CIRCA also crafts low-proof and non-alcoholic cocktails for visitors.
While the drinks are a major draw, the food at CIRCA is equally delicious. Starters like the Tuna Poke Nachos and the Fall Bruschetta, featuring prosciutto, goat cheese, figs, butternut squash, and a balsamic glaze, are great for sampling CIRCA's take on American favorites. Entrees include Jambalaya and Pumpkin Ravioli, while sandwiches and flatbreads are also on offer for lighter fare.
For a well-crafted meal, CIRCA at Foggy Bottom makes our list for one of the most charming restaurants in Washington DC. While you are in town, consider checking out some of the best Black-Owned Restaurants In DC!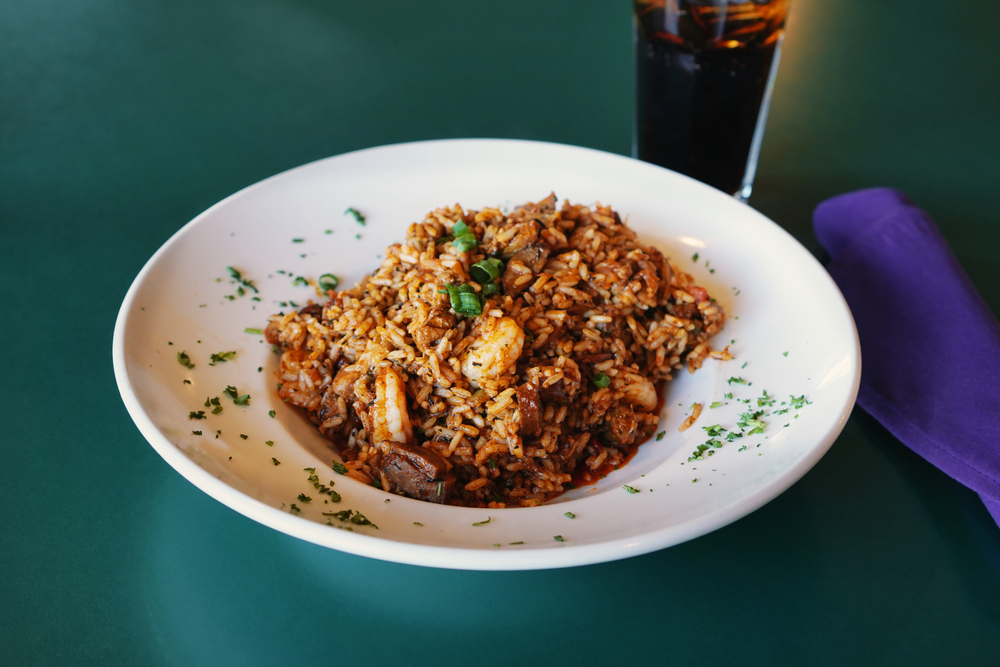 Founding Farmers
To dine at a restaurant continually named among the best restaurants in Washington DC, you must make a stop at Founding Farmers. Within walking distance of the White House, Founding Farmers is open for every meal of the day, including weekend brunch. Visitors can enjoy their top-rated dishes at any time of the day!
Cooking their food from scratch has been the hallmark of the restaurant since it opened in 2008. Everything is made fresh – they even distill their own booze!
Breakfast at Founding Farmers is a treat for the tastebuds! Diners can get their favorite egg scrambles, share a plate of Peanut Butter Banana Toast, or devour one of the famous Belgian Waffles. And while breakfast is wonderful, lunch and dinner are also no exception.
With an emphasis on southern cooking, there is a dish to please everyone at Founding Farmers. Starters like the Blue Cheese Bacon Dates are a great way to begin your experience. Follow that up with one of their famous farm breads alongside the Chicken Pot Pie or Chicken Fried Steak. No matter what you choose, dining at Founding Farmers will be an experience you won't soon forget!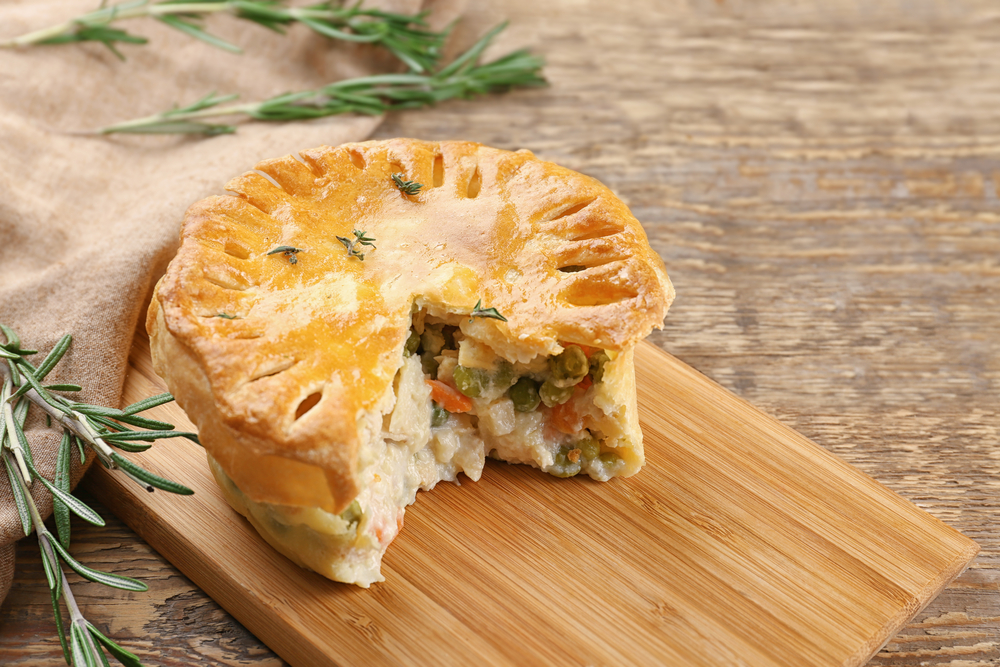 Pearl Dive Oyster Palace
Great seafood is the standard at Pearl Dive Oyster Palace, one of the most fun restaurants in Washington DC. As the name implies, oysters are the feature here, where guests can enjoy them prepared in a variety of ways!
For a chilled version, try Mariscos de Campechana, local oysters with blue crab, spicy shrimp, tomato-serrano salsa, avocado, and corn tortilla. If you're in the mood for hot oysters their Oysters Rockefeller are a local favorite and we like the Angels on Horseback, oysters wrapped in grilled bacon, vin blanc, and a balsamic reduction.
Oysters aren't the only thing on the menu though! Gumbo, Po'Boys, and Cajun Shrimp 'n' Grits are all tasty options on a visit to Pearl Dive Oyster Palace. For something special, don't miss the Wood-Grilled SwordFish, featuring smoked eggplant and roasted red pepper caponata, with olive tapenade. Amazing!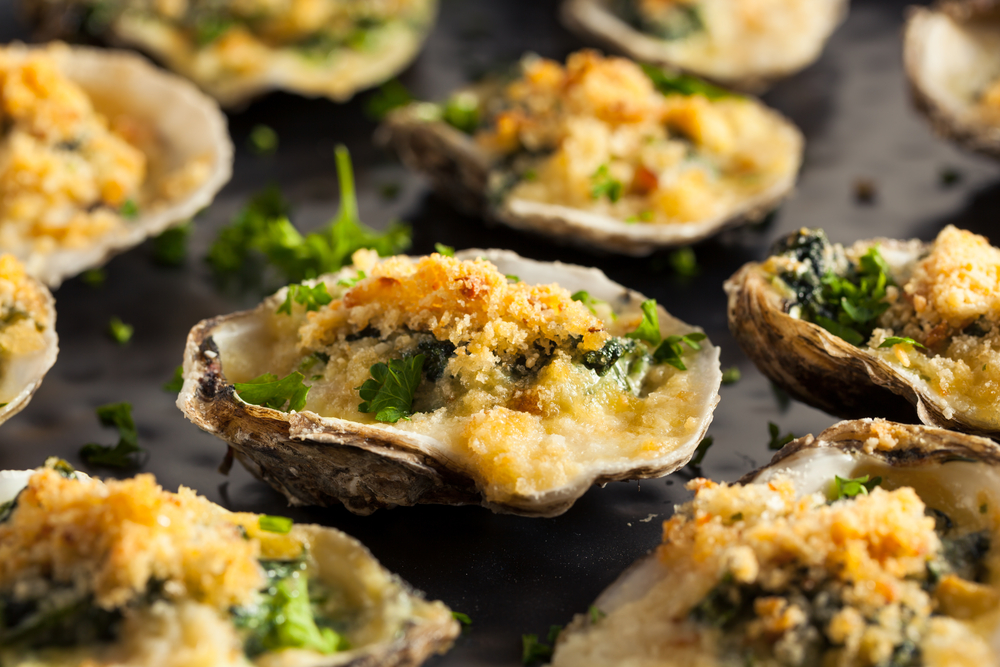 Guapo's Restaurant
Some of the best food in Washington DC can be found at Guapo's in Georgetown. This family-owned restaurant puts hospitality and high-quality food at the forefront of everything they do. When you dine here, you're treated like family!
Guapo's specializes in Mexican favorites, so you'll find classics like Nachos, Quesadillas, and Chile Con Queso on their menu. We recommend starting with the Taquitos Sonora, served with chicken or beef and drizzled with sour cream and pico de gallo.
You'll also find specialty entrees at Guapo's. Some best-loved local dishes include Guapo's Superior, steak and chicken fajitas with bacon-wrapped shrimp stuffed with cheese and jalapenos, and Camerones Tequilla, shrimp and vegetables served with a tequila glaze. Grab a margarita with your meal, sit back, relax, and enjoy one of the most eclectic restaurants in Washington DC.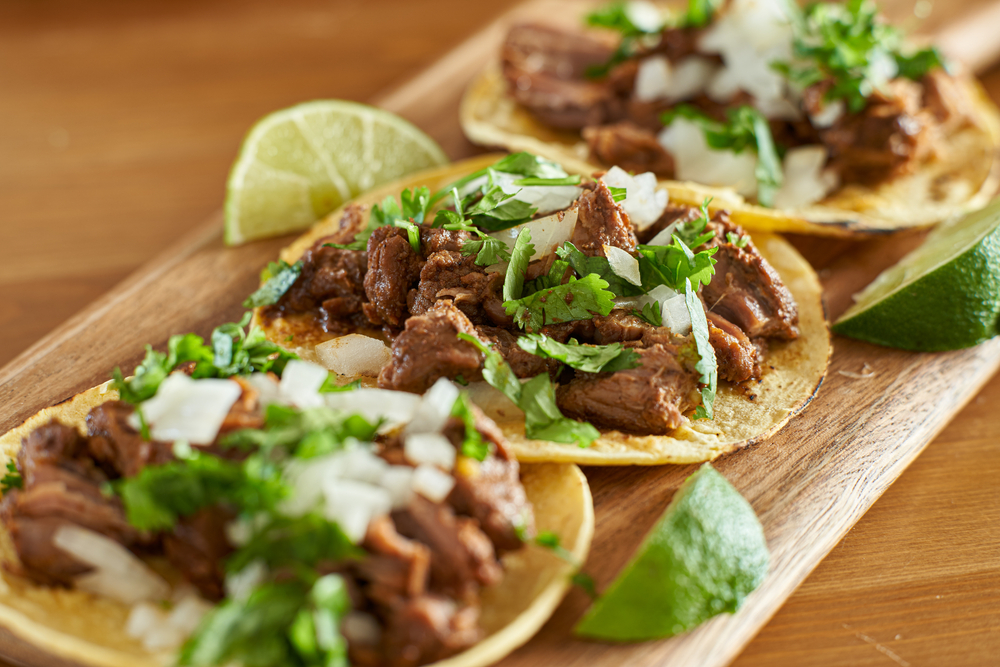 Unconventional Diner
Serving up the best brunch in DC, Unconventional Diner makes sure you can enjoy brunch any day of the week! If you stop into Unconventional Diner before 4:00 PM, brunch is always on the menu. And what a brunch it is!
You'll find dishes that lean more towards breakfast, like their Blueberry-Lavendar Buttermilk Pancakes, dishes that lean more towards lunch, like the Double Cheeseburger, and many dishes that hover in between. No matter what you're craving, you'll leave satisfied
On the breakfast side, we really like the Ana & Eve French Toast, served with apple, granola, and vanilla ice cream. For a true brunch specialty, the Brussels Sprouts & Fried Eggs is a fun dish, served with masala, red cabbage, and caramelized onions. The French Dip Poutine is another much-loved specialty. Diners quickly discover that every-day brunch at Unconventional Diner makes it one of the best restaurants in Washington DC.
Mintwood Place
One of the best restaurants in Washington DC is Mintwood Place, an American Bistro-style eatery, located in the DuPont Circle neighborhood. This is a go-to restaurant for special occasions and is frequented by neighborhood locals.
Their menu is split into small and large plates, for a meal to suit any appetite! On the smaller side, their Steak Tartare is divine, served with cornichon, quail egg, and country bread. We also like the Hand-Cut French Fries and Housemade Ricotta served with roasted tomato, pickled garlic, and herb salad.
Our favorites on the large plate menu include the Braised Pork Shank with sweet potato puree and the Fried Chicken Sandwich. Make sure to round out your meal with a glass of wine from their specialty wine list, and don't forget dessert! You'll dine in style when you eat at Mintwood Place!
This is truly one of the best things to do in Washington DC at night!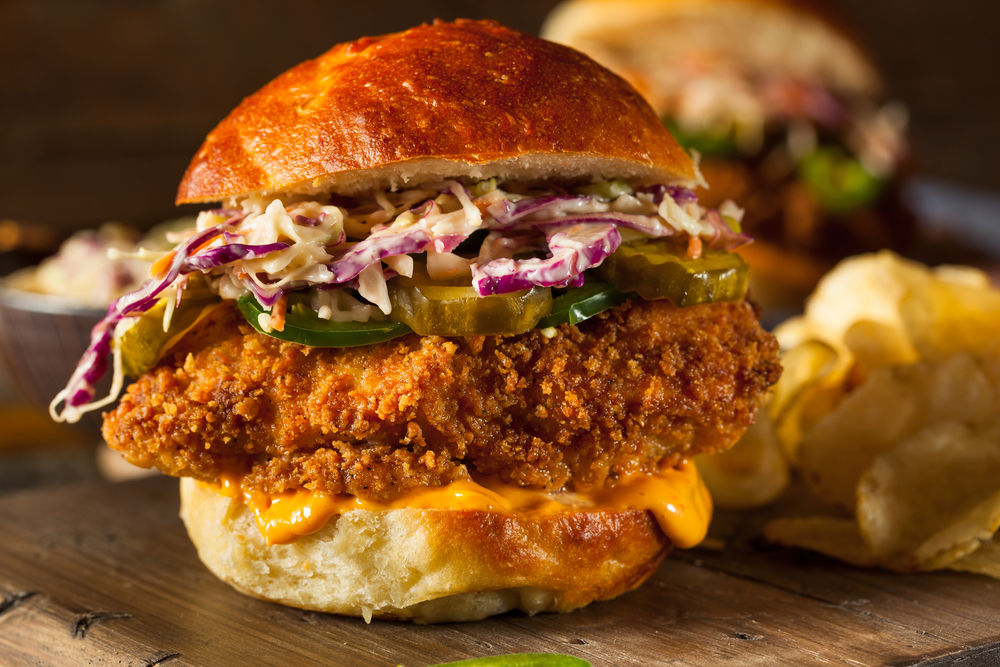 La Vie
Dining with a large party? La Vie is where you want to be. Known as one of the most charming restaurants in Washington DC, La Vie is equipped with a menu to easily serve a party of many down to a party of one.
Mediterranean flavors take center stage at La Vie, and much of their menu showcases dishes meant to share with the table. Start with something from their Cold Bar like Oysters or Shrimp Cocktail. Other shareables include Kafta, lamb kababs, and harissa pita bread, or Cheese Saganaki, halloumi cheese, quince chutney, almond dukkah spice, and black pepper honey.
The rest of their menu is split into Pasta, Sea, and Land dishes. Our pasta pick is the Squash Ravioli, a delectable vegetarian dish. On Sea, we love the Pepper & Corriander Halibut, a true specialty not found anywhere else in the city. On Land, our preference is the Ribeye, served with truffle fries and bearnaise sauce. No matter what you choose, you'll have a delightful meal in good company at La Vie!
Alhambra
To get the best in fusion cooking, Alhambra showcases the exciting combination of Mediterranean flare and upscale French cuisine. Local ingredients are used to prepare one-of-a-kind meals in a restaurant that is equally well-known for its beautiful and lush design. When you dine at Alhambra, you'll dine in one of the most immersive restaurants in Washington DC.
Open for breakfast, brunch, and lunch, Alhambra's menus are seasonally inspired and ever-evolving. You'll always find something new to try on your next visit. For breakfast, we can't get enough of the Traditional Eggs Benedict and the Malted Belgian Waffle topped with strawberries and vanilla mascarpone.
Alhambra's brunch menu features most of their breakfast classics but also showcases specialty dishes like an Artisanal Cheese and Charcuterie Plate and a Chopped Sirloin Burger. Choice lunch picks are the Atlantic Salmon and Wild Mushroom Ravioli. You'll get the best of the best on a visit to Alhambra!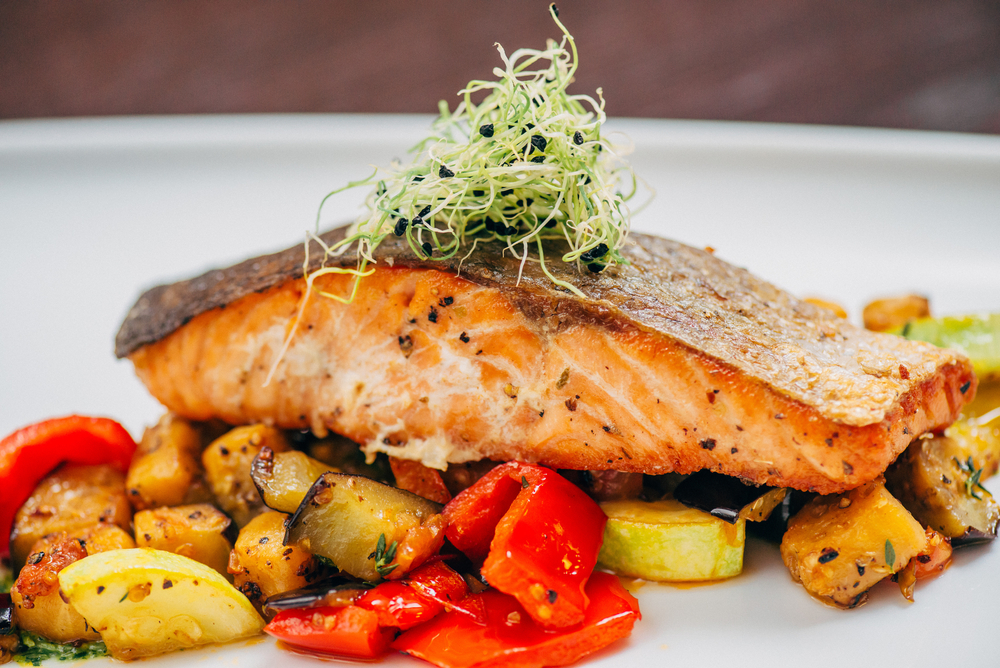 Kaz Sushi Bistro
Foggy Bottom has no shortage of great restaurants, but Kaz Sushi Bistro has to be at the top of that list. Consistently ranked as one of the top places for sushi, Kaz Sushi Bistro is one of the most exciting restaurants in Washington DC.
Opened in 1999, Kaz Sushi Bistro has been an innovative leader in Japanese cuisine in DC. It was the first restaurant to offer premium sake to the area and pioneered new ways of preparing nigiri sushi. You can experience the innovation for yourself when you try any of their spectacular sushi and sashimi tasting plates and bento boxes.
If sushi doesn't suit your palette, try a variety of their small plates. Our top picks include the Spicy Scallop Ceviche, the Warm Cauliflower, and Kale Salad, and the Monkfish Tempura. No doubt, the best Japanese cuisine is at Kaz Sushi Bistro in Foggy Bottom.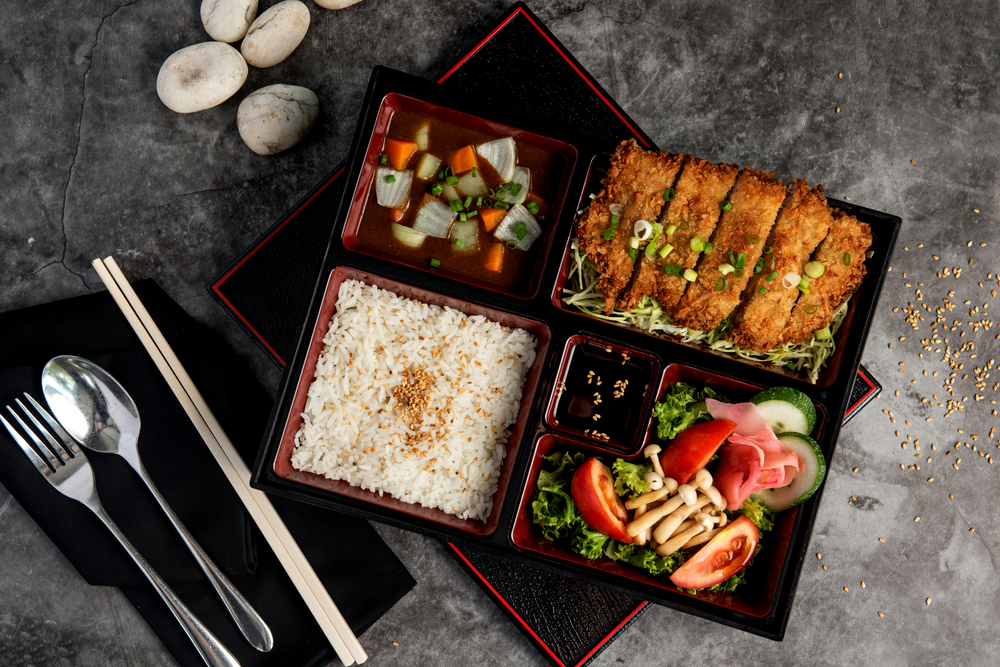 Filomena Ristorante
One of the most popular restaurants in Georgetown, Filomena Ristorante recreates the atmosphere and culinary style of a New York Italian eatery in the heart of DC. Founder JoAnna Filomena modeled the restaurant on the hospitality and traditions of her mother's kitchen. Excellent Italian flavor is what a meal at Filomena Ristorante is all about, and what makes it one of the most original restaurants in Washington DC!
Open daily for dinner, you'll want to come to Filomena's with a big appetite. We recommend starting with the Polpette Classico, hearty Angus beef meatballs inspired by an old family recipe. If you're after something a little more cheesy, try the Mozzarella in Carrozza, a delicious and creamy fried cheese.
Fresh pasta is what's for dinner, and there are many options to choose from. Vegetarians can enjoy Fusili Alla Caponata, a Sicilian eggplant dish. U2's Bono enjoyed Rigatoni con Salsicce, Italian sausage, vegetables, and rigatoni tossed in a creamy vodka sauce when he dined at Filomena's.
There are also award-winning dishes on the menu, too. Winner of the Taste of Georgetown, Tortelloni di Michele is the restaurant's signature dish. This dish combines beef brisket braised in wine, ravioli, an assortment of vegetables, and a touch of cream – if you're looking for the perfect Italian dinner, this just might be it!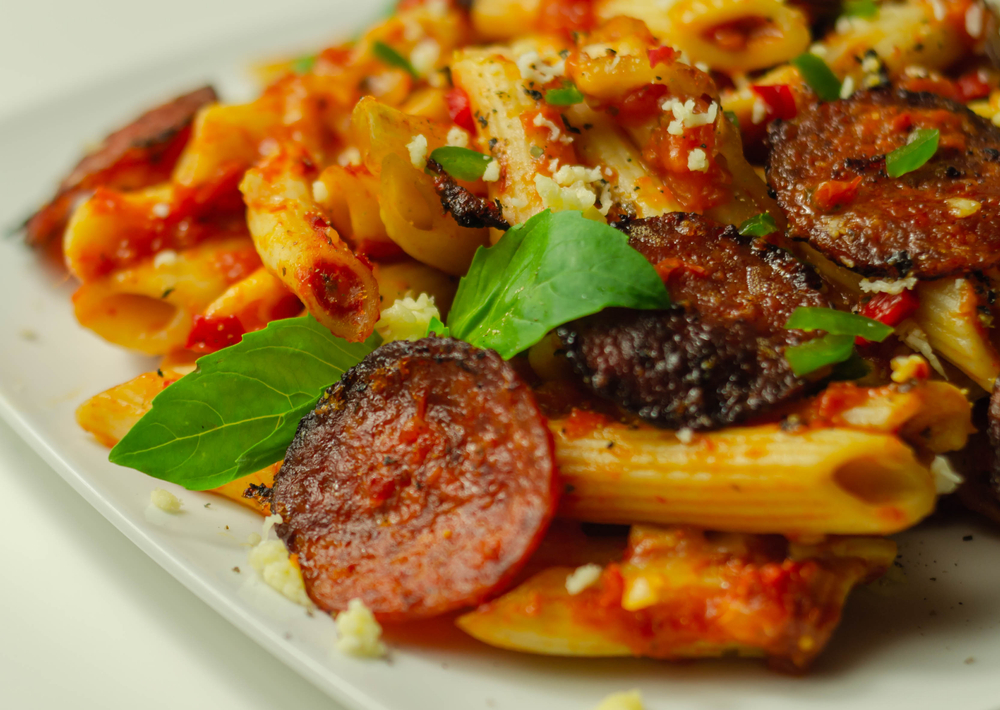 Rasika
Wine lovers are treated to specially curated pairings when dining at Rasika, one of the most luxurious restaurants in Washington DC. Whether you're joining them for lunch or dinner, you'll be treated to meals centered on traditional Indian flavors fused with the chef's special creativity.
Rasika offers unique meals that are truly one-of-a-kind. It's experimental and modern food at its best. We recommend starting with the Crab Pepper Masala, or Purple Potato Dosa for a vegetarian choice. For main courses, the Lobster Hawa Mahal is superb, and the Duck Vindaloo is mouth-watering.
If you love Indian classics, you can find that here, too. Their Chicken Tikka Masala is the best in the city and the Tandoori Lamb Chops are out of this world. You can't go wrong when you visit Rasika!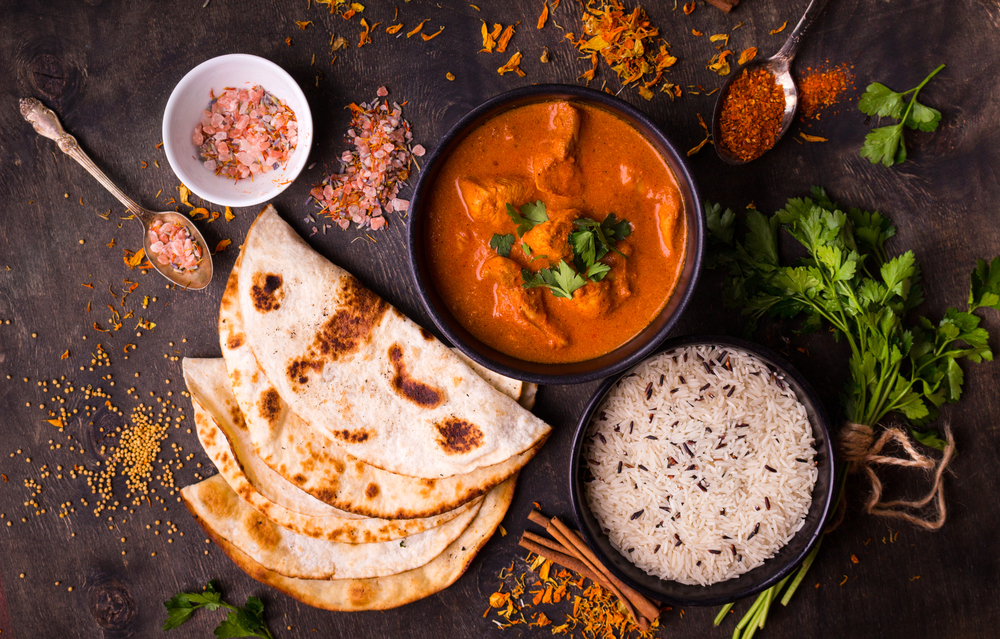 Rooster & Owl
This Michelin star-rated restaurant often lands on many "best restaurants in Washington DC" lists, and when you glance at their menu, it's not hard to see why. Rooster & Owl prides itself on producing culinary art on every plate, using local ingredients, and a lot of passion in the kitchen.
The menu here is fixed. All dinners are four-course at a fixed rate of $75 per meal. There are some great choices for each course. In fact, it can be tough to choose. For starters, we love the Octopus Ceviche or the Ricotta Toast with pumpernickel, sunflower seeds, and pickled kumquats.
Course number two features a variety of great choices, like Grilled Mackrel or Sweet Potato Falafel. As you move into course three, think of this as your main course for the evening. Favorites like the Short Rib and the Duck Breast will leave you wanting more.
Dessert is also included as course number four. The Poached Pear served with cardamom ice cream is delightful, and the Triple Cream Cheesecake makes an old favorite brand new again. Their menu favors seasonal ingredients, so it is subject to change. The good news? There is always something new to try when you visit Rooster & Owl.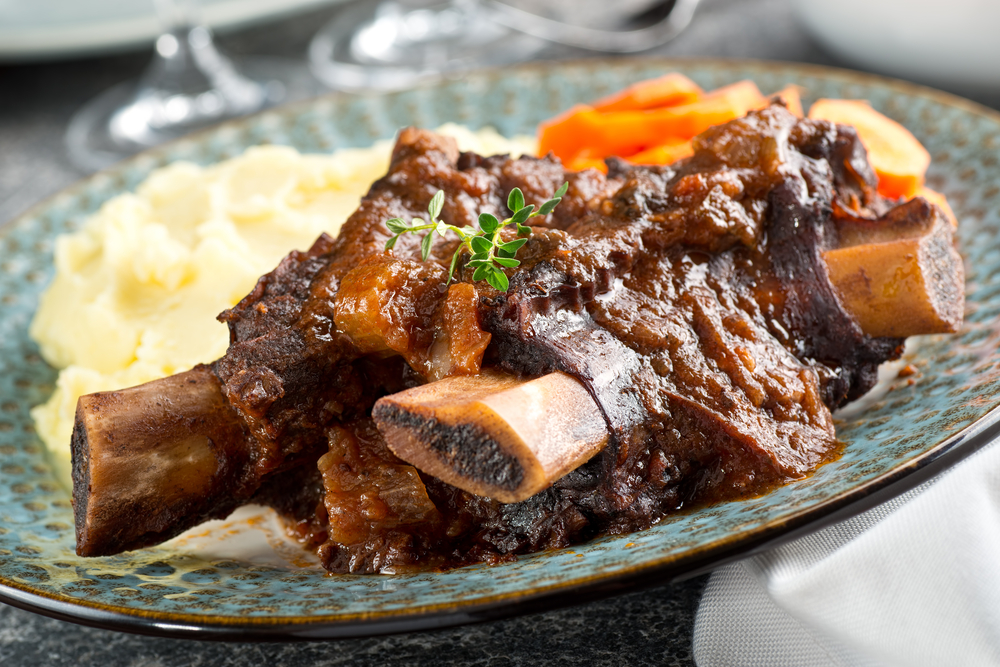 The Royal
Coffee shop by day, cocktail bar and kitchen by night, The Royal is there to serve all patrons throughout the day. Located in the LeDoit Park neighborhood, this community favorite is all about bringing folks together over good food and drinks.
Stopping in during the morning hours? Grab a cup of your favorite brew along with an Avocado, Egg, and Cheese Sandwich or a Chorizo and Egg Arepa. A stop here is sure to get your day going in the right direction. Lunchtime visitors will find hearty and fun menu items, like the Citrus Kale Salad the Salvadorian Crispy Pork Belly.
If you find yourself at The Royal for dinner make sure to try one of their signature cocktails like the Pisco Sangria or Can't Stand the Rain, which blends cognac, Colombian rum, Averna amaro, and cinnamon-infused grapefruit liquor – wow! These specialty cocktails pair perfectly with internationally inspired dishes – the Pan Seared Redfish is our pick for the best meal.
The Royal definitely gets our vote for one of the best restaurants in Washington DC to try with friends!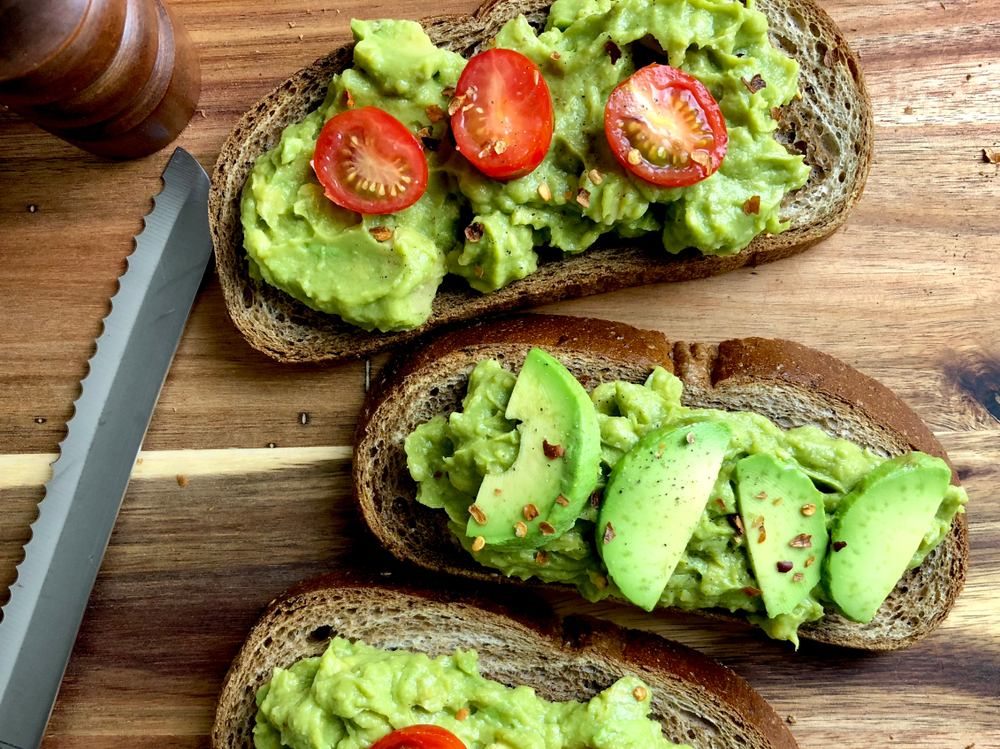 So, there you have it! Washington DC is an action-packed city, and you're sure to work up an appetite sightseeing around the famed museums and government buildings. No matter where you find yourself, there is great food in each and every neighborhood. You can find DC's take on your favorite meal from home, or discover your new favorite dish. Bring your appetite and enjoy all the delicious food that awaits some of the most exciting restaurants in Washington DC!