Are you on the hunt for the best breakfast in DC? Look no further you have come to the right place. Washington DC is known to be full of so many things to do that you are going to want to start your morning off right to get through your long day ahead. This list is jam-packed with all of your favorite morning eats.
Planning your trip to Washington DC last minute?
Hotels and tours sell out fast! Make sure to book in advance to ensure availability. Here are our top picks for Washington DC:
Top Experiences And Tours To Book In Advance:
Best Places To Stay In Washington DC:
Most people come to the nation's capital to explore the historic mall, or maybe even venture out to the college neighborhood of Georgetown, but Washington DC's food scene should not be missed. No matter what you are craving you are sure to find it easily because there are plenty of options to choose from.
Breakfast is the most important part of the day, so why not start it right at one of these spots serving up the best breakfast in Washington DC. Don't forget to check out our list of the best boutique hotels in Washington DC to plan your visit!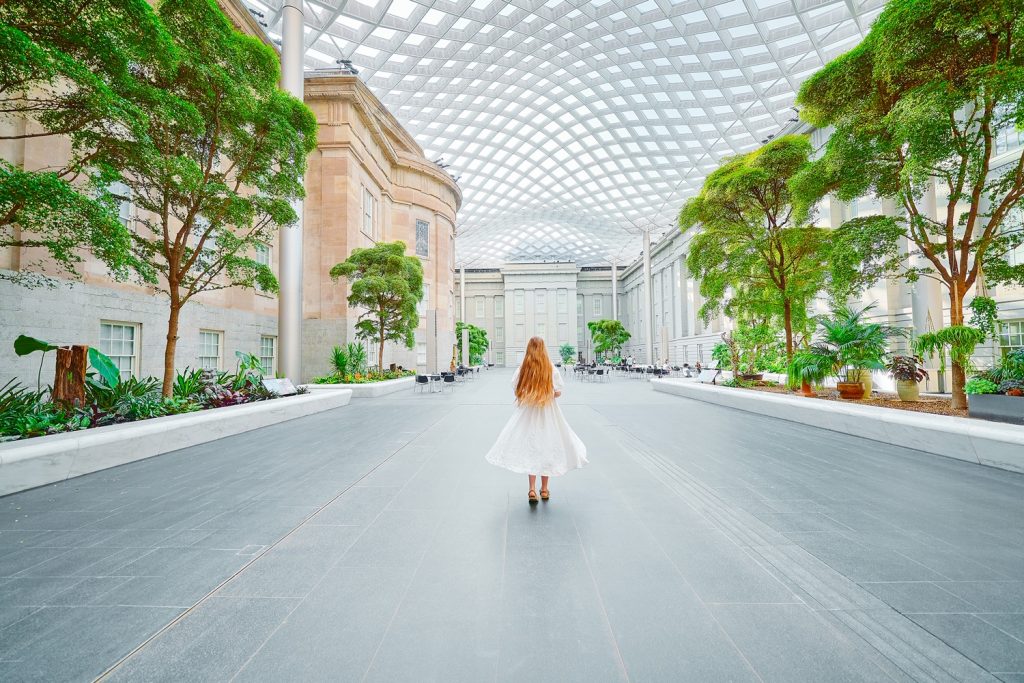 15 Best Places for Breakfast in Washington DC
Tony's Breakfast
Tony's breakfast is a local favorite spot for all-day breakfast in DC. This small family-owned diner serves all your favorite hearty breakfast items, like chicken and waffles, they have daily breakfast specials, but their most popular menu item is the create your own breakfast platter. This is an option to pick and choose what you would like off of their long list of meats, how you would like your eggs cooked, and fresh toast.
Then even serve lunch all day if you are traveling with someone who doesn't love breakfast food. They have chicken wings, hoagies, and homemade fried chicken. Tony's is known to serve some of the best breakfast in DC, and won't break the bank either.
While you are in town, consider checking out some of the best Black-Owned Restaurants In DC!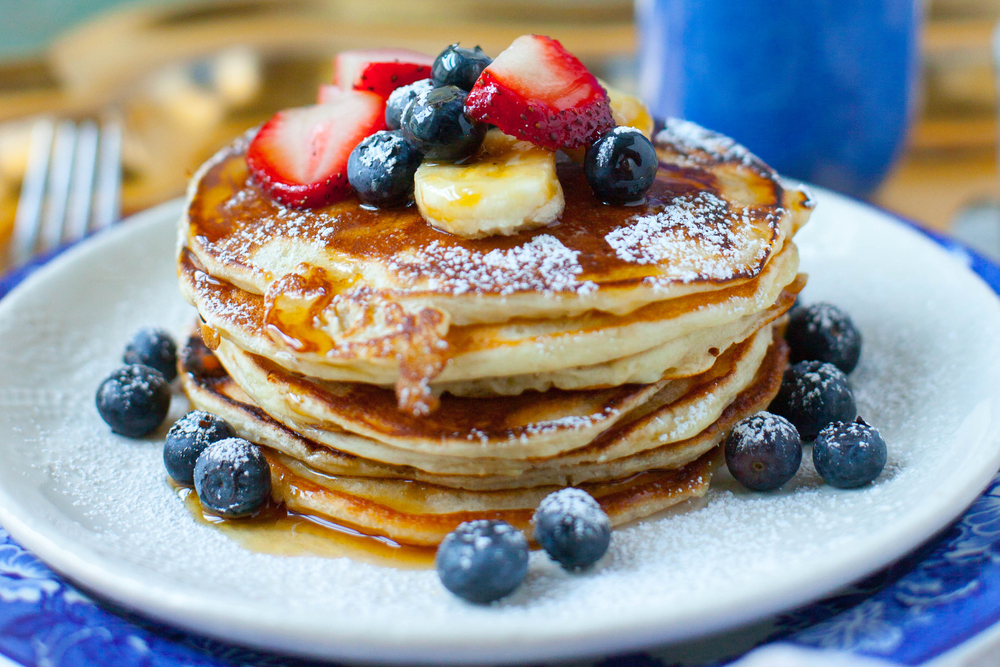 Lincoln's Waffle Shop
Lincolns waffle shop is home to the best breakfast in downtown DC. They have been in business since 1990 and they are a made-to-order breakfast and brunch diner that is most recognized for its homemade pancakes and eggs. They are open from 6 am to 2 pm on Monday-Friday, but stay open until 2:30 on the weekends, so you can come and grab brunch in Washington DC after sleeping in on your vacation.
The menu is simple and delicious, and of course, they have homemade chicken and waffles since it is such a staple of southern cooking. They do have a lunch menu that is served all day in case you get a craving and would like a burger for breastfast. You cannot miss them on 10th street, they still have the classic dinner windows and waffle shop sign hung proudly out front.
Teds Bulletin
Teds Bulletin has been a stable in the best breakfast in Washington DC for years. They have two locations in Washington DC one on 14th street and one on 8th street so it should be easy enough to make a visit during your weekend trip to Washington DC. They are a great place to head to if you like to sleep in while you are away because they serve all-day breakfast in DC.
They offer all different kinds of breakfast foods including the classics like grandma's biscuits with gravy, stacks of pancakes, thick french toast, or the cinnamon roll as big as your head, which is just as much fun to say as it would be to eat. Teds Bulletin is also known to have delicious cocktails to enjoy after you eat the best breakfast in DC.
Leo's GW Delicatessen
If you are the search of the best breakfast in foggy bottom, look no further the GW delicatessen is the perfect spot to check out. They are a family-owned and operated deli that has been serving up the best breakfast bagels and sandwiches since 1945.
They are located in the back of a convenience store but don't worry it is one the best breakfast places in Washington DC, all the locals love coming in the morning before work and grabbing a bagel to go. They are open every day of the week, except Sundays until 4 pm. This would be a perfect place to go if you are in a hurry and need to pick up a few snacks for the day as well a yummy breakfast sandwich.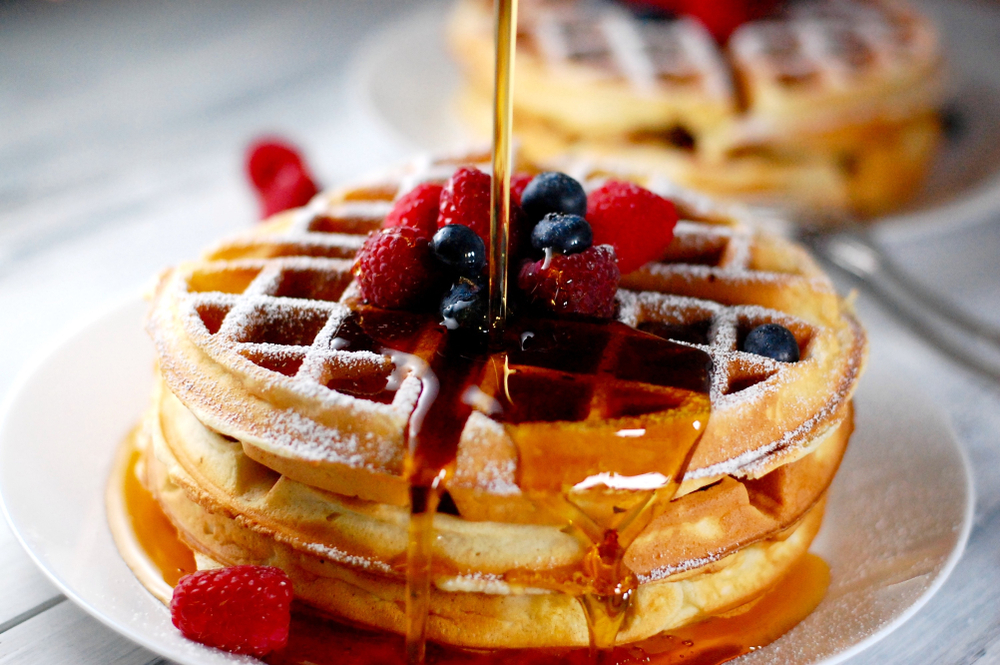 Teasim
Teasim is a teahouse and has the reputation of having the best breakfast in Dupont Circle. This teahouse first opened in 1996 and has been family-owned and operated since. When they opened they aimed to start a tea house that was causal and fun to be in, not the fancy, stuffy tea house that most people think of.
They serve an all-day breakfast in DC, as well as a large variety of freshly brewed teas, that you can order hot or ice or even try out a fun boba tea. Make get the french toast on the weekends, it is known to be some of the best breakfast in DC.
Unconventional Diner
If you are searching for the best french toast in DC, the Unconventional Diner should be the first place you start. Their motto is that they serve modern comfort food, and how yummy does that sound. They have all your favorites but with a fun modern twist, like a dirty Ceaser salad, what they call a "seggy sandwich", and even vegan options like sweet potato shakshuka.
They are open every day from 9 am to 10 pm, and are one of the only breakfast spots in DC to serve a brunch every day, but you must get there before 4 pm. With items on the menu for everyone in the family to enjoy it is no wonder why they are known to serve some of the best breakfast in Washington DC.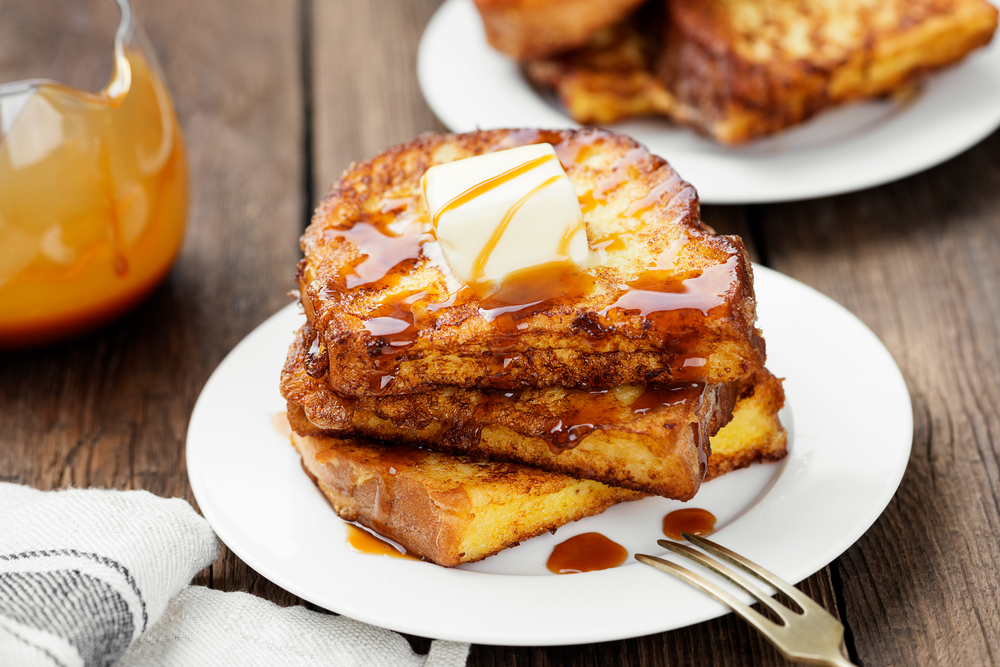 A Baked Joint
A baked joint gets its name because they bake all the bread fresh in the fire-burning oven every morning. They are known to have the best vegan breakfast in DC, as well as a long list of teas and juices to try. Do yourself a favor and order one of the toasted bread they have come up with their own yummy recipes that you will love.
They do serve breakfast all day long but stop making some of the more time-consuming meals at 11 am. But do try and get there early, they are known to sell out of the croissants and cinnamon rolls. If you are visiting during the warmer months of the year they do have outdoor seating.
Heat Da Spot Cafe
The Heat Da Spot Cafes serves some of the best breakfasts in DC. Their cuisine is a fun mix of American and Ethiopian dishes. If you love spicy food for breakfast this is the place for you. Ask for the in-house green hot sauce to add a little extra spice to your dish, but they do warn that it is hot.
They are open every day from 7:30 am to 4 pm and serve up all your favorite dishes like waffles and pancakes but use Ethiopian butter and spices. If you love trying new food Heat Da Spot Cafe is perfect for you.
Crazy Aunt Helen's
Crazy Aunt Helens is just as fun as it sounds. They serve up some of the best breakfast in DC, including all the southern favorites like country ham biscuits, a BLT with fried green tomatoes, and some sweet plates like strawberry shortcake and apple cinnamon pancakes.
They only serve breakfast on the weekends, so make sure to plan your trip to DC accordingly so you don't miss out on the southern home cooking that Crazy Aunt Helen serves up. They are located right by capitol hill, so it would be a great place to grab brunch in Washington DC before heading out to see the sites.
Yellow The Cafe
Check out Yellow the Cafe to enjoy eating at one of the navy yard breakfast places. This bakery is best known for the sweet treats they serve for breakfast, they also serve amazing wood-fired pita sandwiches, bagels, and various different types of fresh-baked croissants.
Enjoy eating outside with the outdoor but closed-in and heated patio, making it one of the best breakfasts in DC all year long. They are only open from 8 am until 2 pm Tuesday to Sunday to make sure you grab a sweet treat from these breakfast spots in DC. If you are in a rush, or maybe want to grab breakfast on the way out of town they do offer carryout and online ordering options.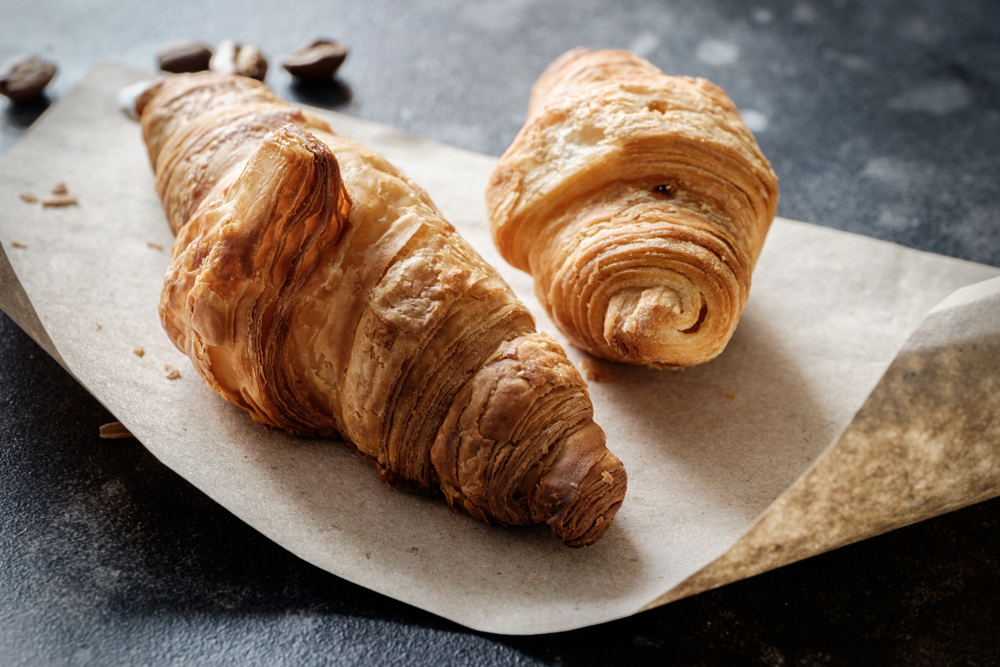 Peacock Cafe
One of the best places for breakfast in Georgetown is the Peacock Cafe. They have been a staple in the neighborhood since 1991 and have been serving the best breakfast in Georgetown, but try and make your reservation soon because they are only open for breakfast on the weekends.
Serving all your favorites including gluten-free french toast, smoked salmon omelet, and a hearty serving of steak and eggs. They have made a special brunch cocktail menu that pairs with your meal so try a mimosa, bellini, or a fun sparkling wine drink they famously named the French Kiss.
The Coupe
The Coupe is home to some of the best french toast in DC. One of the best things about The Coupe is that they use all fresh, local ingredients in their delicious recipes. There are many vegan and vegetarian recipes to choose from, including blueberry pancakes and tofu tostadas. And their bakery options are almost endless with muffins, croissants, cookies, and cakes.
They offer outdoor seating, and your furry four-legged friends are welcome on the patio. It doesn't matter what time you show up they only do first come first serve to set and serve brunch all day. They like to switch up the menu with seasonal options so even if have been there before to The Coupe to enjoy some of the best breakfast in DC.
Donut Run
Donut run is a one-stop-shop for a vegan breakfast in DC. Everything on the menu is vegan and they change up their recipes so you will always have something new to eat. They open at 7 am and most days they have a line out the door of eager customers waiting to get their hands on the newest flavors.
If you love eating sweets and breakfast is your favorite meal of the day this is the best breakfast in DC for you to try. Check their Instagram because they are always posting their beautiful designs and updating the flavors frequently. They stay open until 2 pm but try and get there early because they shut the door when they sell out for the day.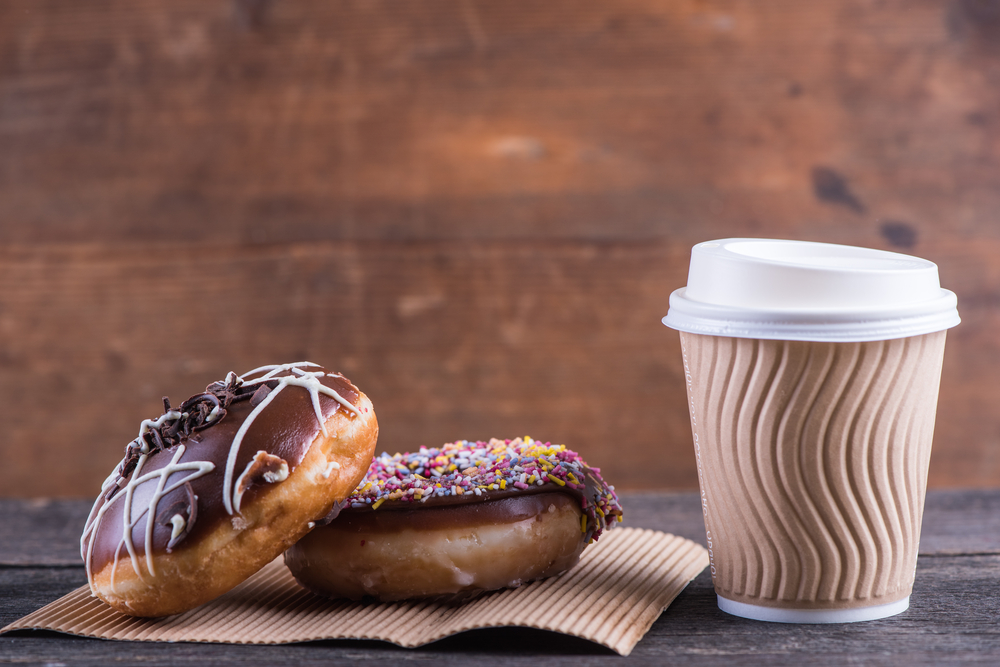 Bread Furst
One of the great breakfast spots in DC is the Bread Furst. They use local and organic ingredients that change with the season. They make everything fresh the day of and when it sells out it's gone. They serve breakfast and brunch every day and some of the local favorites include fresh scones, muffins, and egg with cheese biscuits.
They are vegan and vegetarian friendly as well serving vegetable frittatas and a hummus and veggie bowl. Order yourself a cake or cookie to enjoy after breakfast they have many yummy kinds to choose from. Another wonderful aroma you will smell is the fresh-baked bread that rotates daily, check out their website to visit and have the best breakfast in DC on the day they are cooking your favorite bread.
Murry and Paul's Restaurant
Murray and Paul's calls themselves a no-nonsense breakfast diner, they invite you to pull up a barstool and watch them make your breakfast to order. They have been around since 1964 and haven't changed much since. Order yourself a stack of pancakes or try the french toast you will not be disappointed.
They are reasonably priced and have super speedy service. A locals favorite that you would not expect at a mom-and-pop place like Murry and Pauls is the delicious salmon cakes. Once you arrive you cannot miss the brightly oranged colored storefront, and if you are an early riser they have you covered the doors open at 6 am.