Searching for the best things to do in Athens, Georgia? You can stop right there. We've got the most exclusive list for outstanding attractions in Athens.
Home to the University of Georgia, Athens is one of the most vibrant cities in Georgia. With a lively downtown right next to campus, there is a lot to see and do in one neighborhood. But the fun doesn't stop there! Athens is also home to a stunning environment, with many trails and nature centers to get visitors outside enjoying the natural landscape.
Because the University of Georgia is one of the oldest educational institutions in the US, the area has a deeply rooted history that can be explored by visitors today. With a rich arts scene, and delicious food around every corner Athens is a real gem in north Georgia. In fact, Athens makes our list as one of the cutest small towns in Georgia!
Our list covers activities that are both kid and adult friendly to satisfy your perfect travel plans to matter who you're traveling with! Read on to find the best things to do in Athens!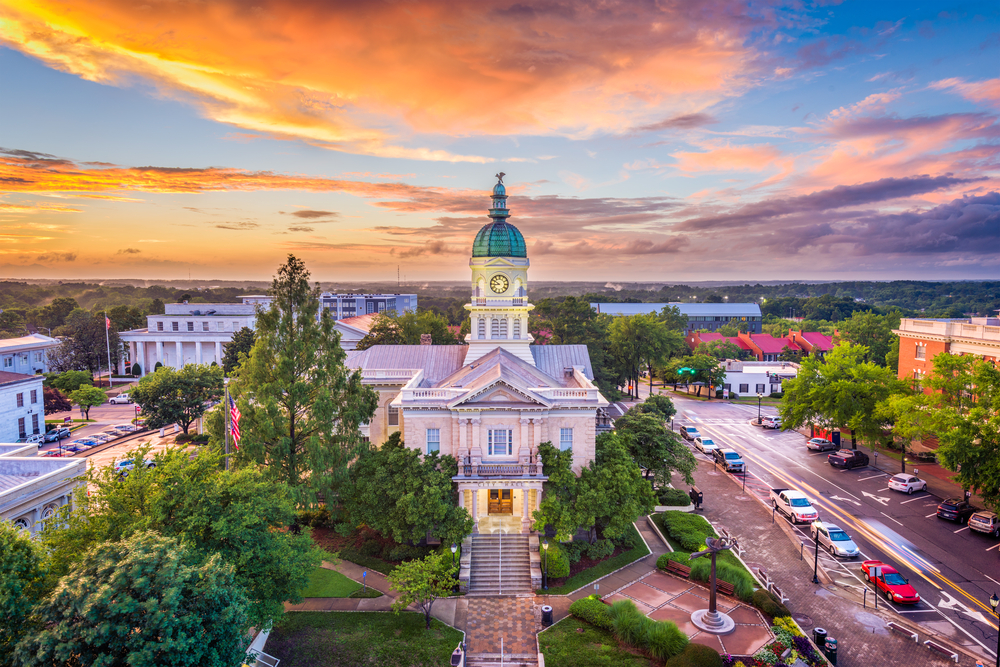 14 Best Things To Do In Athens, Georgia
Georgia Museum of Art
To view some of the most exciting works of visual art in Georgia, a visit to the Georgia Museum of Art is a must-do. With an astonishing permanent collection and a variety of rotating exhibits, there's always something new to see on a visit here, making the Georgia Museum of Art one of the best things to do in Athens!
For art appreciators, a visit to the Georgia Museum of Art will activate your visual senses. Their permanent collections feature works in American Art by artists like Winslow Homer and Georgia O'Keefe, African-American Art including work by Amiri Baraka and Norman Lewis, and an entire collection devoted to the artwork of Catalan-American artist Pierre Duara.
Rotating exhibits have included a showcase on Japanese Contemporary Ceramics, Rediscovering the Art of Victoria Hutson Huntley, and Power and Piety in 17th Century Spanish Art. Make sure to check their website before your visit to see what visual treats await you. Admission to the Georgia Museum of Art is free, but they are operating on a timed-ticket system, so you must reserve your ticket in advance. The museum is open Thursday through Sunday, but those times are subject to change throughout the year, so make sure you check ahead of time.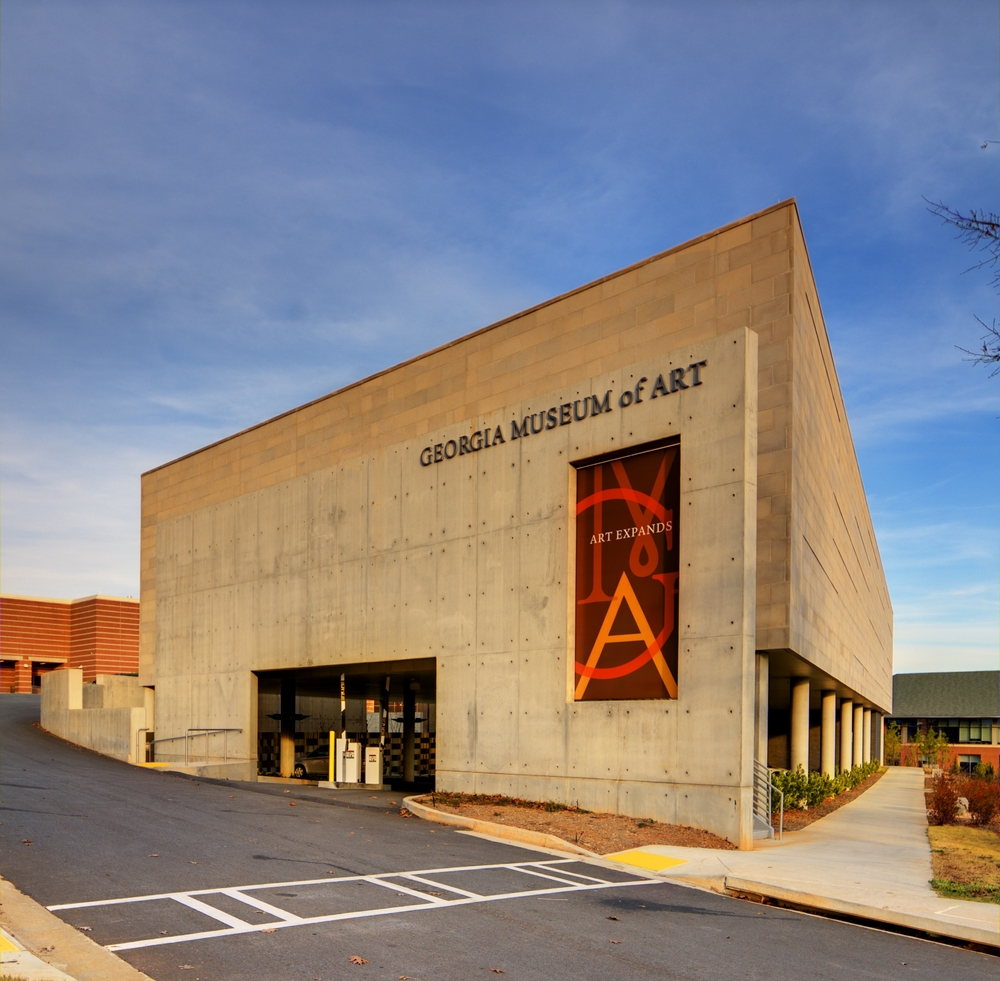 State Botanical Gardens of Georgia
Boasting some of the most stunning gardens in the region, the State Botanical Gardens of Georgia does not disappoint. With a variety of different landscapes and environments to enchant the nature lover in you, a trip to the State Botanical Gardens of Georgia makes for one of the most exciting things to do in Athens with kids.
The State Botanical Gardens of Georgia is home to a variety of different gardens and activities to help everyone in your group enjoy the great outdoors. The recently opened Alice H. Richards Children's Garden is an outstanding place for children to play and learn about the nature that surrounds them.
The Flower Garden showcases a diverse selection of flowers in bloom depending on the season – visit multiple times a year to see something completely different! The International Garden offers guests a chance to learn about plants from around the world, mixing history and botany all in one place. And this is just a small sampling of what's on display at the State Botanical Gardens of Georgia!
Admission to the gardens is free and they are open seven days a week. Picnic tables are available throughout the gardens if you wish to bring a meal with you, though a cafe is open on the premises during the weekend, along with a gift shop. This is an excellent spot to bring the whole family to enjoy a day surrounded by lush trees, blooming flowers, and the prettiest landscapes in the area.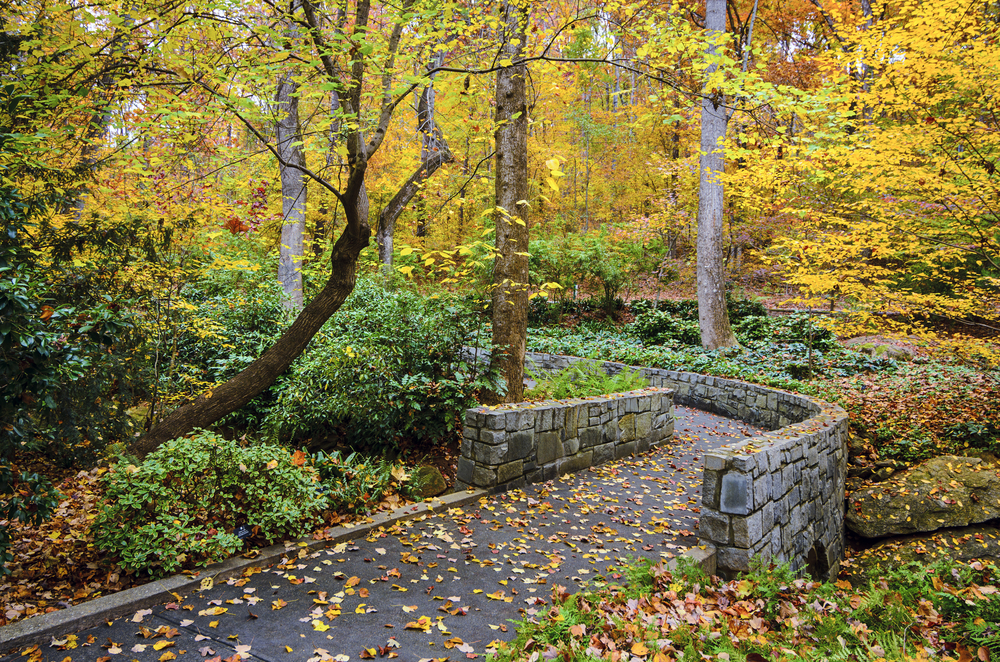 Athica – Athens Institute for Contemporary Art
Athica is non-profit gallery supporting innovative contemporary art, and they are committed to featuring artists of all media from both regional and international locations.
Their exhibitions are ever-changing, so you are always guaranteed to see something new on a visit here. Past exhibitions have included Lost in the Weeds: Climate Change and Human Nature, Pandemic Portraits by artist Cindy Karp and Queer Abolitionist Drive-In Film Series.
Athica is run entirely by volunteers and considers itself an "artist-led" institution. Their hours change throughout the year, so you will want to check their schedule before making a stop into their gallery. They also offer a diverse array of events and performances, so check the schedule to see what coincides with your visit!
Bear Hollow Zoo
Bear Hollow Zoo is an animal rehabilitation facility that allows visitors to view the animals in their care. The animals here have been challenged in the wild, either physically or behaviorally, and cannot be released. A trip to Bear Hollow Zoo allows visitors to learn about these animals and how to protect them in their natural habitat. This is certainly one of the best things to do in Athens with kids.
Guests can take a self-guided tour along the many animal habitats to learn about these animals' lives and what they need to survive in the wild. Along the tour see animals ranging from river otters to alligators and bald eagles to gopher tortoises. Birds are especially prominent creatures at Bear Hollow – featured birds include turkey vultures, great horned owls, and wild turkeys.
Located in Memorial Park, Bear Hollow is free admission to guests and is open seven days a week. This is a great place to enjoy learning about animals in the Athens area, and how humans can help them stay safe living in their natural habitats.
Creature Comforts Taproom and Brewery
For the best local brews that Athens has to offer, Creature Comforts Taproom and Brewery is the place to be. They're even Avengers approved (Thor enjoyed their Topicalia India Pale Ale in Avengers: Endgame)! With a variety of year-round and seasonal classics to try, a visit to Creature Comforts is definitely one of the most fun things to do around Athens.
When you visit the taproom, you are treated to a delightful and diverse array of different beers. From the hoppy Automatic to the funky Athena to the fruity Tritonia, you're sure to find something that suits your palette. The taproom also serves snacks and non-alcholic beverages like the Figment Kombucha so everyone can feel at home here.
The taproom is open seven days a week, so bring a curious mind and a thirsty appetite to enjoy some delicious beer – arguably the greatest in Georgia!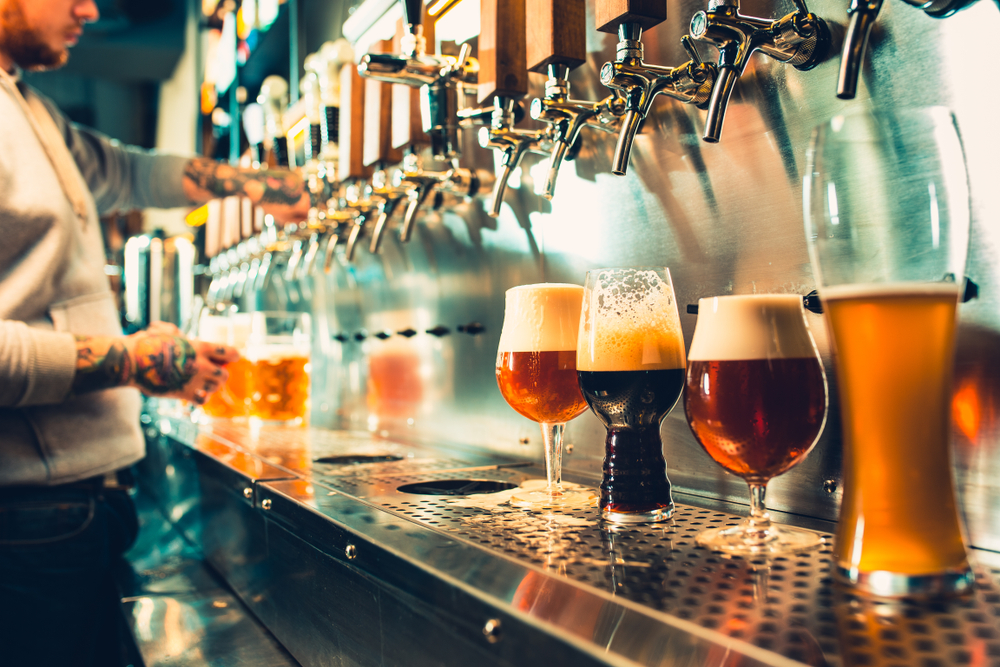 Sanford Stadium
Football fans everywhere can appreciate the centerpiece of the University of Georgia's campus – Sanford Stadium. The stadium is the tenth largest in the NCAA, and is known for it's natural grass playing field and private hedges that surround the venue. Check out what lies "between the hedges" at this historic and iconic football stadium!
Built in 1929, and named for early Georgia athletics supporter Dr. Steadman Vincent Sanford, Sanford Stadium has been the home field of the Georgia Bulldogs for almost a century. The stadium was built in response to games played against rival team Georgia Tech.
UGA's field at the time was too small to accommodate the large crowds, forcing the team to travel to Atlanta to play that game every year. Dr. Sanford advocated for a field that would equal Georgia Tech's stadium, and thus the plans for Sanford Stadium were born.
The stadium has gone through many upgrades and expansions over the years, and is currently ranked as the 17th largest football stadium in the world. It was also in use during the 1996 Olympic Games in Atlanta as the venue for men's and women's soccer.
Sanford Stadium is open to the public on Monday through Friday for viewing, but we recommend grabbing a ticket and enjoying a game during the fall football season!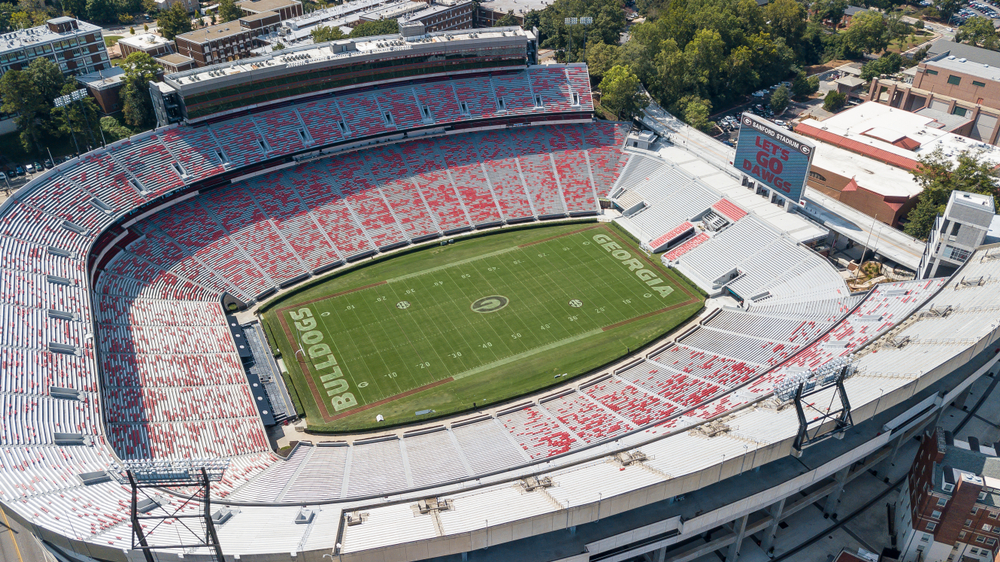 Catch a Concert at The Georgia Theatre or the 40 Watt Club
Athens is known internationally as a music hub, giving life to popular bands like REM, the B-52's, Widespread Panic, and of Montreal. Catching a concert at one of Athens' most iconic theatres is a must-do to fully immerse yourself in the Athens music scene. Visting The Georgia Theatre or the 40 Watt Club is a quintessential Athens experience, and one of the best things to do in Athens, Georgia.
The Georgia Theatre was once home to the YMCA from 1889 until 1919, and went through a variety of uses and transformations before becoming the Elite Theatre in 1935. The Georgia Theatre was opened as a concert hall in 1977, and has seen many incredible music acts grace its stage over the years including Beck, Warren Zevon, and all of the Athens greats.
The 40 Watt Club opened in 1980 after hosting underground events, and needing a permanent space to continue hosting performances. Since its inception, 40 Watt has moved to different locations around Athens, finally settling at their present location in 1991. A variety of musicians have been showcased at the 40 Watt Club including Snoop Dogg, Iggy Pop, and Kenny Chesney.
Visit each venue's website prior to your visit to see who will be performing in town during your stay. Times and ticket prices vary by event. You're sure to catch a great show no matter when you visit!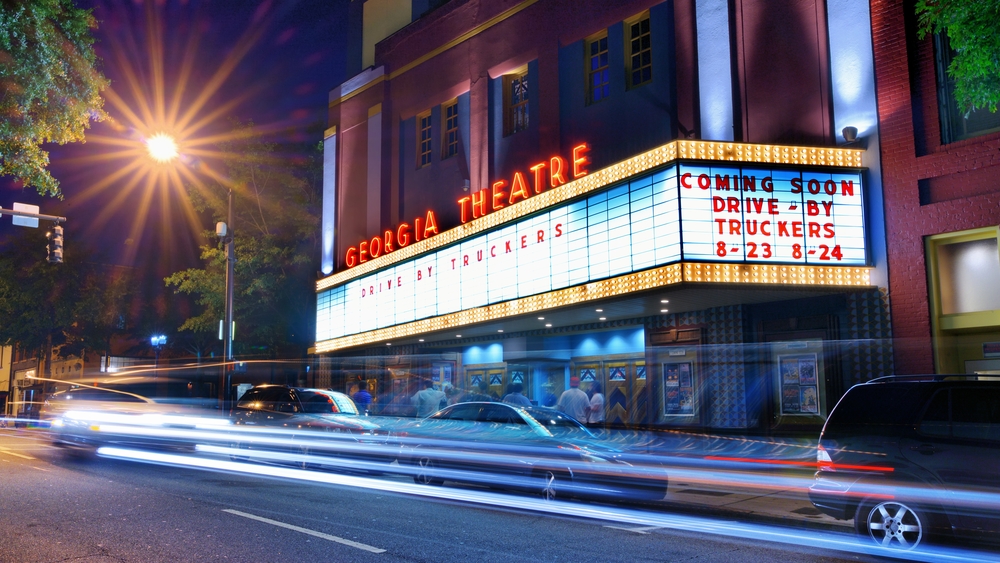 Sandy Creek Park and Nature Center
For another fantastic nature experience, look no further than Sandy Creek Park and Nature Center, one of the most exciting Athens attractions. Visit their 225 acres of woodland and wetlands to explore the natural environments of the Athens region.
Sandy Creek offers over 6-miles of trails, which includes an ADA interpretive trail to accommodate all visitors to the area. The trails also connect to the North Oconee River Greenway, and nearby Cook's Trail. The trails are open seven days a week during daylight hours.
After you've explored the outdoors on foot, stop into the Nature Center to view live reptiles and amphibians, interactive natural history exhibits and more! The Nature Playscape is an excellent place to let small children explore nature through interactive play.
The Nature Center also hosts a variety of special events throughout the year, so make sure to check their website to see which events coincide with your visit. The Nature Center is free admission and is open Tuesday through Saturday. Bring the fam and enjoy a day in delightful natural Athens!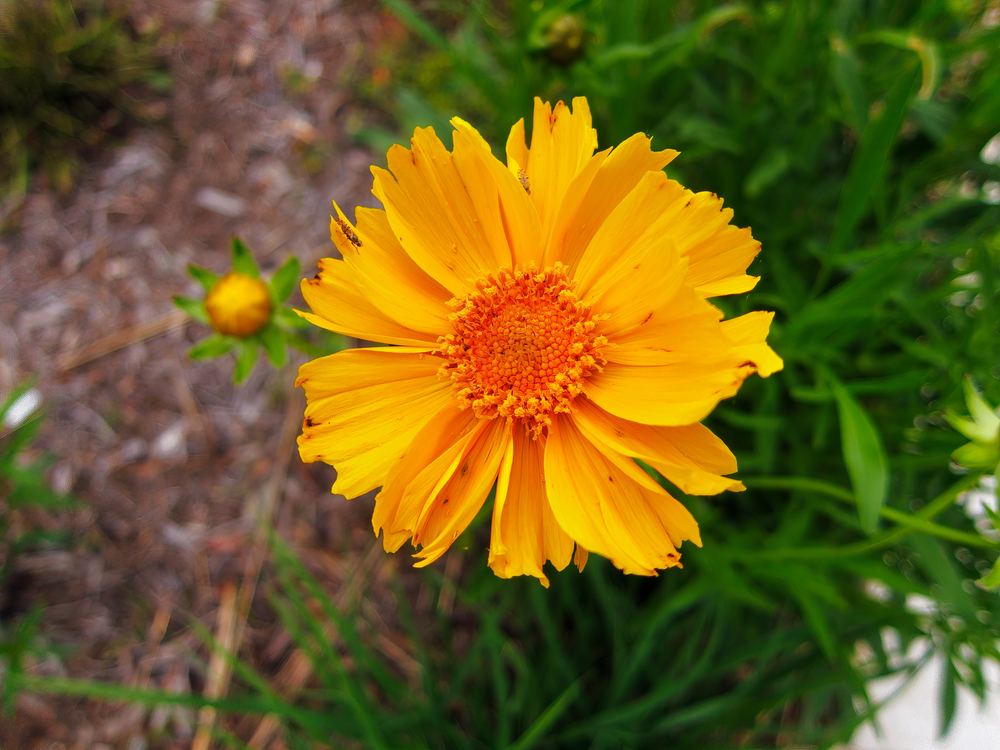 Lyndon House Arts Center
Lyndon House Arts Center is a cultural focal point in the Athens arts community. The center provides support and programs to nurture both emerging and professional artists, in addition to providing the community with quality arts exhibitions and events. A visit to the Lyndon House Arts Center is definitely one of the most fun things to do in Athens.
The Lyndon House Arts Center hosts many different community arts events throughout the year, including the monthly Third Thursday Artist Talks, which are free and open to the public. They also collaborated with other community organizations on the Athens Mural Alley, which can be viewed anytime. The Athens Mural Alley consists of seven murals painted by seven different BIPOC artists.
Guests can also physically attend the Lyndon House to view their rotating series of exhibitions, including the historic Ware-Lyndon House Museum and Garden. The Ware-Lyndon House is an 1840's Greek Revival style home that has been restored to reflect life from that time period. Hours vary at the Lyndon House Arts Center depending on the season and the event, so make sure to check their schedule prior to your visit.
Walk the Campus at the University of Georgia
No trip to Athens would be complete with making a stop to view the beautiful campus at the University of Georgia. The University was founded in 1785, making it one of the oldest public universities in the country. While the campus has been expanded upon over the past 200 years, some buildings from the early days are still in use. A stroll around the campus will bring you past some lovely landscaping and great architecture, while connecting you with Georgia's most iconic educational institution.
The University of Georgia website offers a self-guided walking tour map to download prior to your visit. This walk will take you past campus highlights like the 160 year old Arch, bordering downtown Athens and the entrance to the campus, the Chapel Bell, which is traditionally rung after a football win, and Stegeman Coliseum, home to the UGA basketball team.
To view the oldest building on the University of Georgia campus, stop by Old College on north campus. This building was constructed in 1806 and has been used as a dormitory, classrooms, and administrative offices, which is it's current use. This beautiful campus can be toured at anytime and is particularly lovely on a sunny day. Bring along a picnic to enjoy underneath a tree in the Founder's Garden!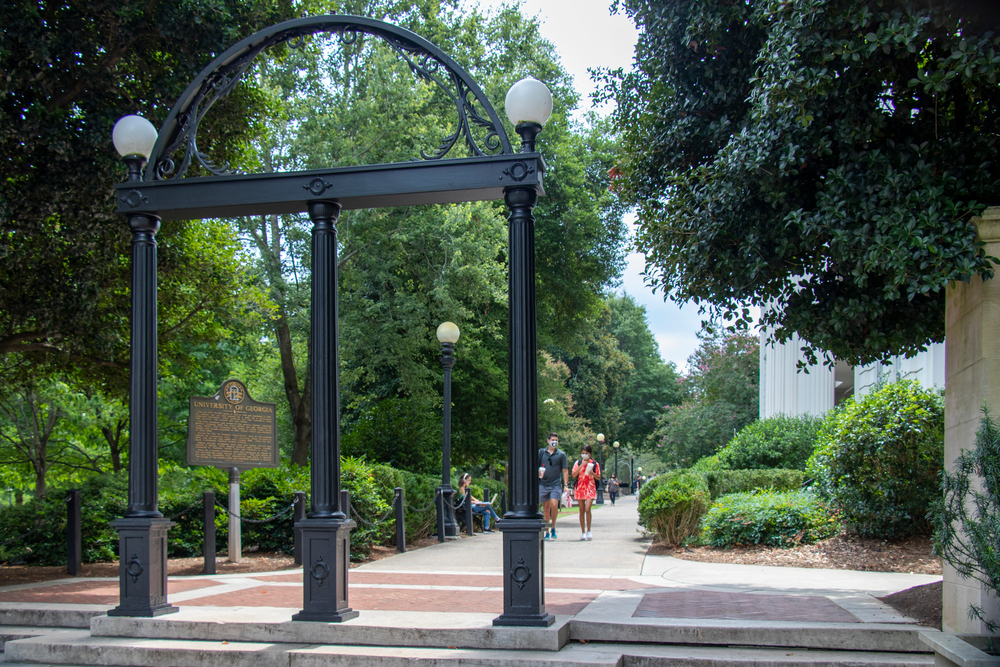 Taylor-Grady House
The Taylor-Grady House is a historic landmark in Athens. The home was built around 1844 for the family of General Robert Taylor, who wanted to live nearby will their sons attended the University of Georgia. In 1866, the home was occupied by Anne Gattrell Grady, while her son Henry attended UGA. Henry Grady later became the managing editor of the Atlanta Constitution.
Today the house is designated as a National Historic Landmark and is maintained by the local chapter of the Junior League. A visit here is great way to immerse yourself in the history of this city, and is one of the best things to do near Athens.
The home can be viewed through a variety of tours. The self-guided tours allows guests to travel through the house at their own pace, while the guided tour offers a more informative view of the home for groups of ten or more. The home is also on view through Classic City Tours sponsored by the Athens Welcome Center. This tour offers stops at multiple historic sites in the area. Hours vary according to the season and event schedule, so make sure to check their website prior to your visit.
Butts-Mehre Heritage Hall
To dive into the elaborate history of sports at the University of Georgia, a visit to Butts-Mehre Heritage Hall is one of the best things to do in Athens, Georgia. Named for famed coaches Wallace Butts and Harry Mehre, the Heritage Hall is the current centerpiece of UGA athletics.
This building houses locker rooms and weight rooms for many UGA athletes, and offices for the coaches of the Bulldogs football team. Visitors can also get a glimpse at UGA sports memorabilia like Herschel Walker's Heisman trophy in the museum section of the building. Here both men's and women's sports are celebrated through stories and special memorabilia.
Tourists can walk through the Dooley Sculpture Garden, which features 11 different garden areas and captures the natural beauty of the area. Tours are available to the public on Monday through Friday on a walk-in basis. This is the perfect place to stop by and view on your campus walking tour!
Georgia Museum of Natural History
There is no better place to explore the history of Georgia's natural environment and resources than the Georgia Museum of Natural History. Connected to the University of Georgia's Department of Natural History, their 11 collections provide an excellent opportunity to learn about Georgia's past and present through stories and artifacts from nature. A visit here is one of the most fun things to do in Athens with kids.
The Exhibit Gallery allows guests a chance to encounter birds, fish, mammals and archeology collections – a great occasion for families to learn and explore together. Visitors can also download the Guide to Campus Wildlife from their website. If you're planning to stroll the University of Georgia campus with little ones, grab this and turn it into a scavenger hunt to see how many wild creatures you can spot!
The museum also hosts special exhibits around campus, like Preserving Natural History, which features paintings and drawings by early Southeastern naturalists in the Science Library, and the UGA Herbarium, growing and fostering a variety of plants native to the Southeastern US. The museum is free admission and is open on Monday through Friday.
Explore Downtown Athens
Located right next to the UGA campus, downtown Athens has so much to offer from delicious restaurants to cute stores to local landmarks. There's truly something for everyone to see and do (and eat) in this area of town. This is a can't miss neighborhood and one of the best places to go in Athens for an afternoon of fun.
Start your visit around downtown Athens at the Double-Barreled Cannon, one of the most unusual relics from the Civil War. The cannon failed in it's intended usage and has been on display on the lawn at City Hall ever since. Head over to Junkman's Daughter's Brother for the most unique clothing and gift shop in the area, a true local treasure. To begin (or continue) an exploration of Athens' vast music scene, a stop at Wuxtry Records is a must-do. Opened in 1976, this record store has seen the rise of a number of famous Athens-based bands, and continues to celebrate their success.
For the best food in the area, a meal at Last Resort can't be beat. Specializing in contemporary southern cooking, Last Resort is open seven days a week for lunch and dinner (and brunch on Sundays). The Carolina Crab Cakes and Salmon & Grits are not to be missed! If you're looking for a place to relax and enjoy a pizza, Ted's Most Best is the place to be. Enjoy a delicious slice right in the heart of downtown Athens – we recommend The Edgar if you like a little spice, or The Florentine for something special.
There is so much to do and discover in downtown Athens, you could make an entire day of it right in this area of town!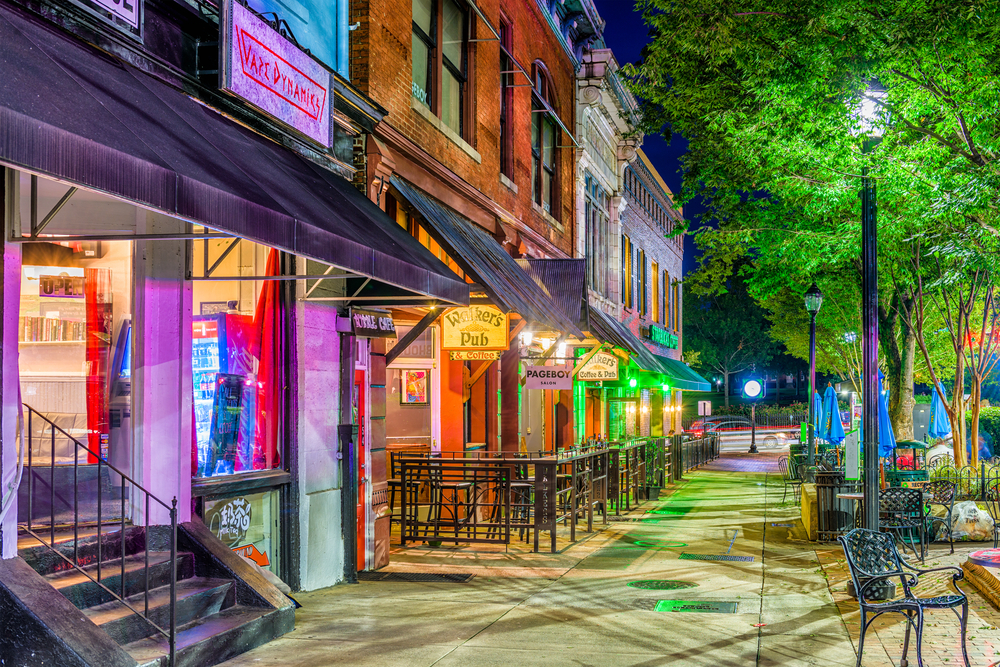 Music lovers, foodies, history buffs, and sports fanatics can all find something to love in Athens. This is a city that truly caters to everyone – all ages, backgrounds, and cultures are welcome here.
You won't want to miss exploring everything connected to the University of Georgia, but there is also so much to explore beyond, from the exciting arts scene to the natural landscapes that surround the area. A trip to Athens will surely become a favorite adventure that you'll want to repeat again and again!