Are you looking for some engaging things to do in Greensboro, North Carolina? We've made you a list of 15 of the most engaging activities and interesting places to visit in this beautiful Southern city!
There are plenty of things to do in Greensboro that will fit anybody's interests.
Greensboro is a historic city, and therefore, has many historic museums and attractions where you can learn. The International Civil Rights Center and Museum and Greensboro History Museum are a couple great educational centers included in this list.
Outside of the historical and educational sites you can visit, Greensboro has plenty of lush gardens and outdoor spaces, as well as some wonderful art museums and exhibits for more beautiful visual activities.
These are just a taste of some of what we think are the best things to do in Greensboro, NC.
The attractions in Greensboro range from historical museums, to parks and gardens, to delicious eateries and bars.
Sandwiched midway between the Atlantic beaches and Outer Banks to the east and the Blue Ridge and Great Smoky Mountains to the west, Greensboro is a beautifully unique city to visit and has plenty to offer for activities.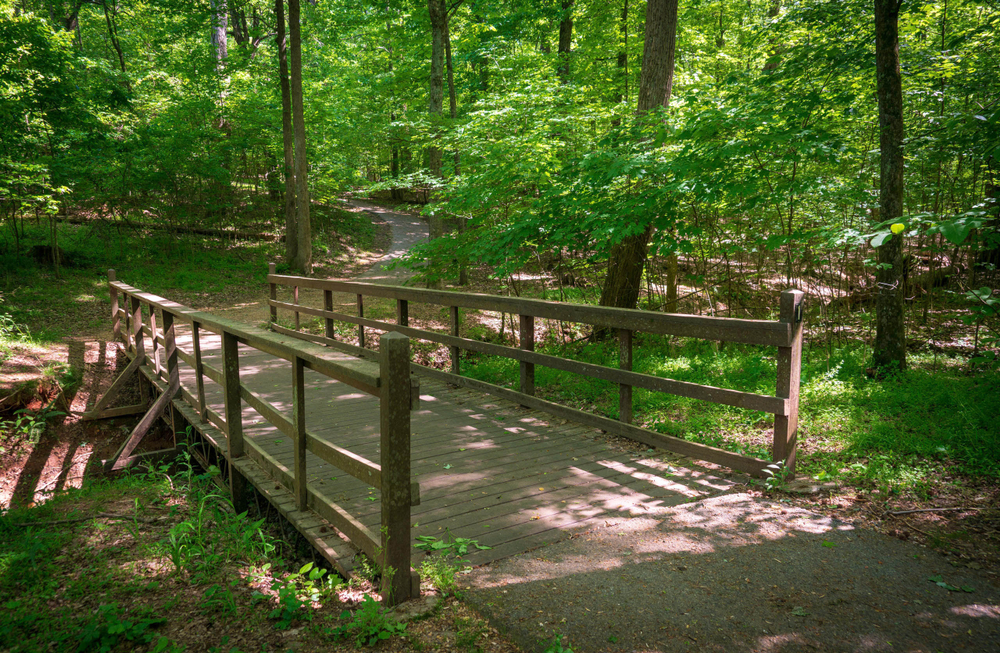 15 Best Things To Do In Greensboro NC You Shouldn't Miss
International Civil Rights Center and Museum
One of the best things to do in Greensboro, NC is to visit the International Civil Rights Center and Museum (ICRCM).
The ICRCM is an important place to visit for both adults and children. The center is dedicated to educating people on the international struggle for civil rights and human rights. The museum contains educational exhibits, artifacts, photographs, interactive galleries, and video reenactments of historical events.
ICRCM was founded in honor of the four North Carolina A&T State University students who performed a sit-in at the Woolworth's "whites only" lunch counter in 1960.
The museum site contains the old Woolworth building, where you can see the old lunch counter stools where the four courageous college students stood up to injustice and inequality.
This attraction in Greensboro aims to memorialize the efforts of these four inspiring college students by continuing to educate and advocate for justice, freedom, and racial equality for all citizens.
Ticket prices for the museum range from $10 to $25, depending on age, etc. Don't forget to check out our list of Best Things to Do In North Carolina!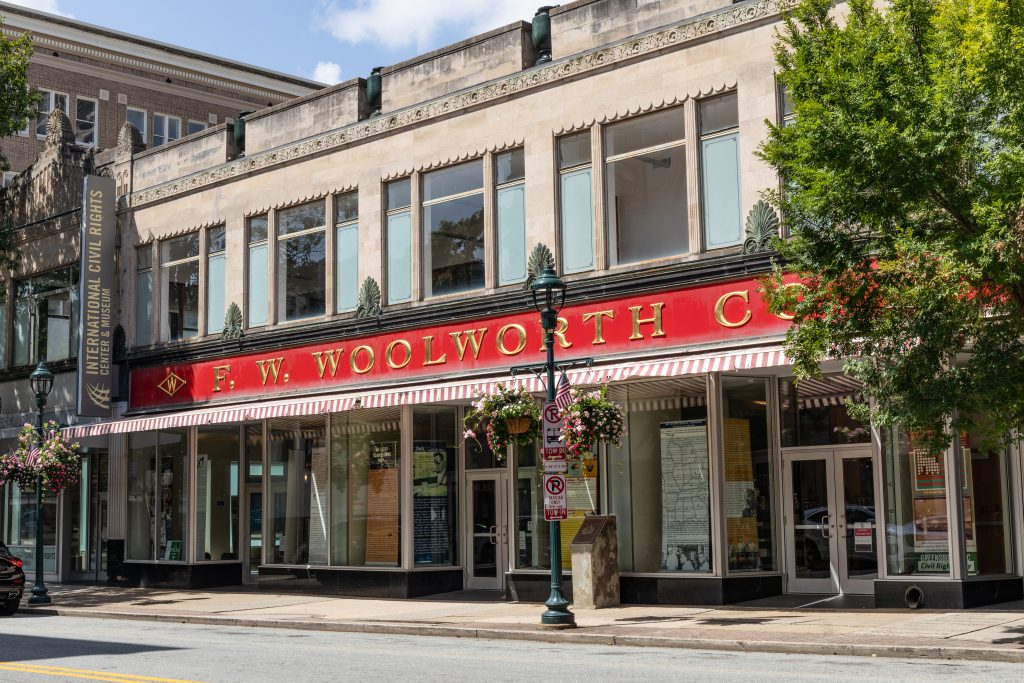 Greensboro History Museum
If you are looking for free things to do in Greensboro, the Greensboro History Museum has free admission.
The museum tells the story of the Piedmont region of North Carolina, particularly Greensboro and Guilford County. The History Museum tells the full story from the area's place in American history to its current local culture.
You can get intimate with the history and culture of Greensboro, NC by viewing artifacts and archives from important historical residents of the city and the rest of Guilford County.
You can also learn about the different nationalities that populate the area, therefore getting a sense of the cultural influences present in the city.
There are many ways you can go about your experience at this educational attraction in Greensboro. There are study events and educational programs, guided tours, and group tours.
Visiting the Greensboro History Museum is certainly one of the best experiences for adults and children alike.
Greensboro Children's Museum
If you're looking for things to do in Greensboro with kids, the Children's Museum is a fantastic place.
This fun attraction is located near the Greensboro History Museum. It is a place with some of the best activities for kids in the area.
The Children's Museum engages kids in hands-on learning experiences through play, creation, and outdoor exploration.
One of the most exciting parts of the museum is the half-acre organic teaching garden where kids can learn about growing and cooking wholesome foods. The garden has vegetables, fruits, flowers, trees, and shrubs – an entire ecosystem to explore.
The garden also has chickens, worms, insects, and other living organisms for children to learn about.
Although the garden is one of the most spectacular pieces of the Children's Museum, its surrounding features are just as impressive. There are over 20 exhibits at the museum including the Outdoor Play Plaza that has 30-foot climbing structures.
This museum is definitely one of the best attractions in Greensboro if you have children of any age; it is truly a spectacular place for so many different activities.
Greensboro Science Center
The Science Center is a truly diverse attraction in Greensboro. The Center is an aquarium, a zoo, and a museum all in one. There is also a 3-D movie theater and treetop adventure park.
Kids can see lots of different animals in the zoological park, including red pandas, tigers and meerkats.
The aquarium contains such animals as stingrays, otters, and African penguins.
In the museum section of the Science Center, you can walk beneath dinosaurs in the Prehistoric Passages exhibit or have the kids play fun games in SciPlay Bay.
In the OmniSphere Theater, you can view both 2-D and 3-D features on a variety of different educational topics from coral reefs to the cosmos.
Finally, if you're looking for one of the most fun things to do in Greensboro, the Science Center's Skywild treetop adventure park is a great opportunity for some physical activity.
Skywild sits 45 feet above the Science Center's zoo, and includes suspension bridges , ziplines, and climbing courses of varied difficulty. It's truly an adrenaline-pumping experience and provides people of all ages with a great sense of adventure!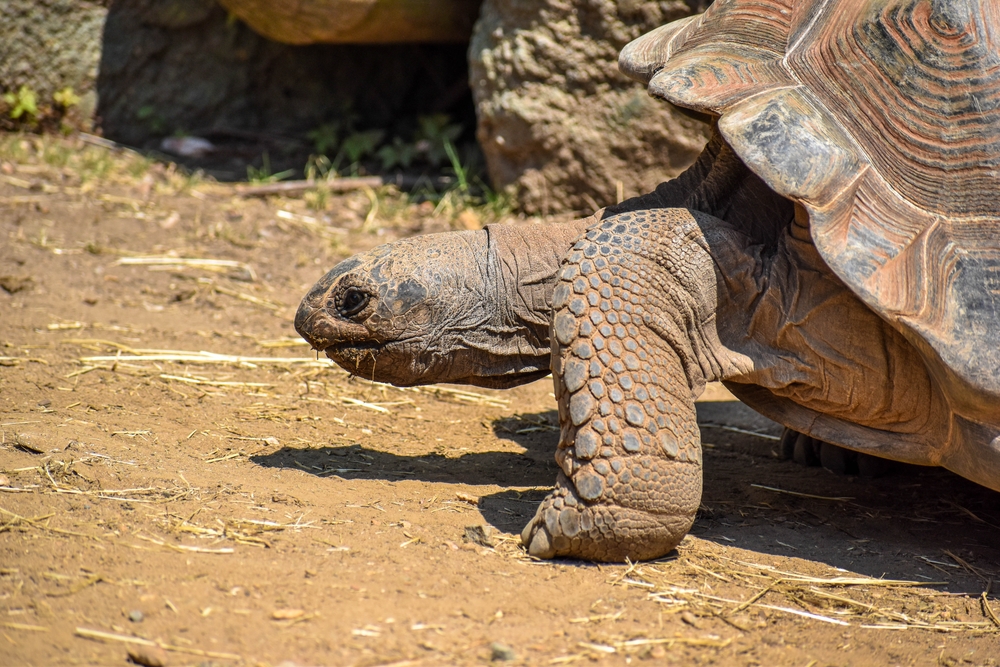 Guilford Courthouse National Military Park
An interesting historical site to visit is the Guilford Courthouse National Military Park that documents one of the key Southern battles in the American Revolutionary War.
The Battle of Guilford Courthouse in 1781 was a relatively short battle in the grand scheme of the Revolutionary War, but it changed the course of the Southern Campaign.
If you're interested in history, visiting the National Military Park is a stimulating educational experience.
The monuments and artifacts on display throughout the park and the adjacent museum building tell the story of the American and British soldiers that fought in the Battle of Guilford Courthouse and the weapons and battle tactics they employed.
The park is also one of the nicest places to visit in Greensboro, NC simply for a nice walk through some greenery. Formal gardens, biking and walking paths, and a small man-made pond are some of the highlights of touring the Guilford Courthouse National Military Park.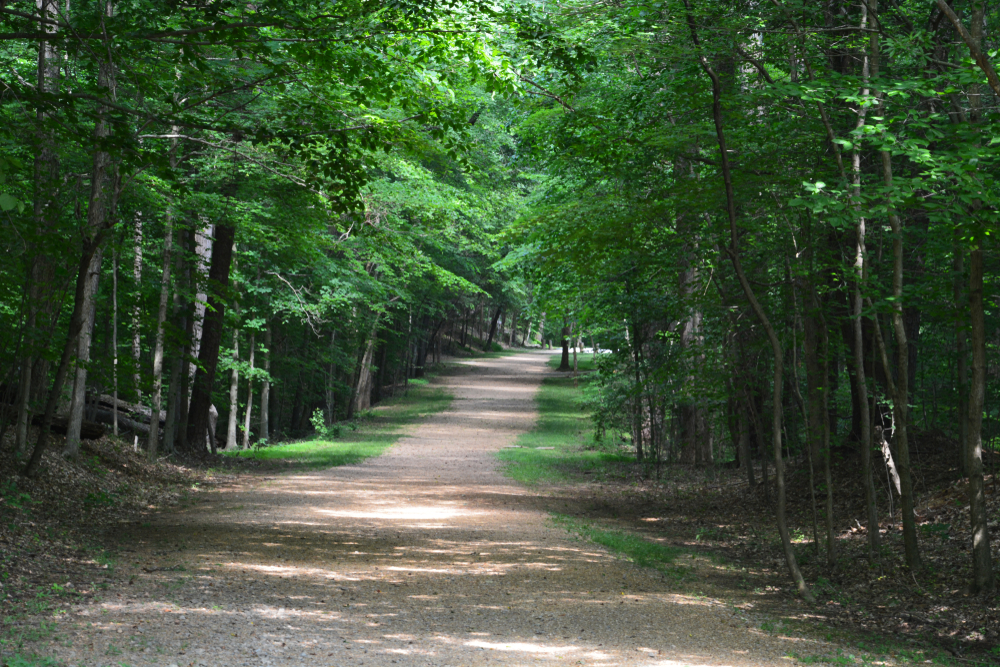 Tanger Family Bicentennial Garden
Another great natural area to visit in Greensboro is the Tanger Family Bicentennial Garden with its stunning garden landscaping and its bronze and stone sculptures.
The public garden was developed in 1976 to celebrate the country's bicentennial, hence the name. Originally named the Bicentennial Garden, the named was changed to the Tanger Family Bicentennial Garden in 2006 when Stanley and Doris Tanger made a sizable financial contribution toward the garden's continued enhancement and upkeep.
The garden has been through several updates and enhancements since its beginning, all to the benefit of visitors.
Not only has more plant life been added, a water feature, additional sculpture, and free-standing water wheel are some of the beautiful additions to the Bicentennial Garden over the decades.
The Tanger Family Bicentennial Garden is a tranquil and magical experience.
The garden has been so well-maintained over the decades and the city contributes a lot to keeping the impressive 7.5 acre green space beautiful and fairytale-worthy with constant additions and regular maintenance.
With so much to see in such a large outdoor space, visiting this public garden is one of the best free things to do in Greensboro, NC.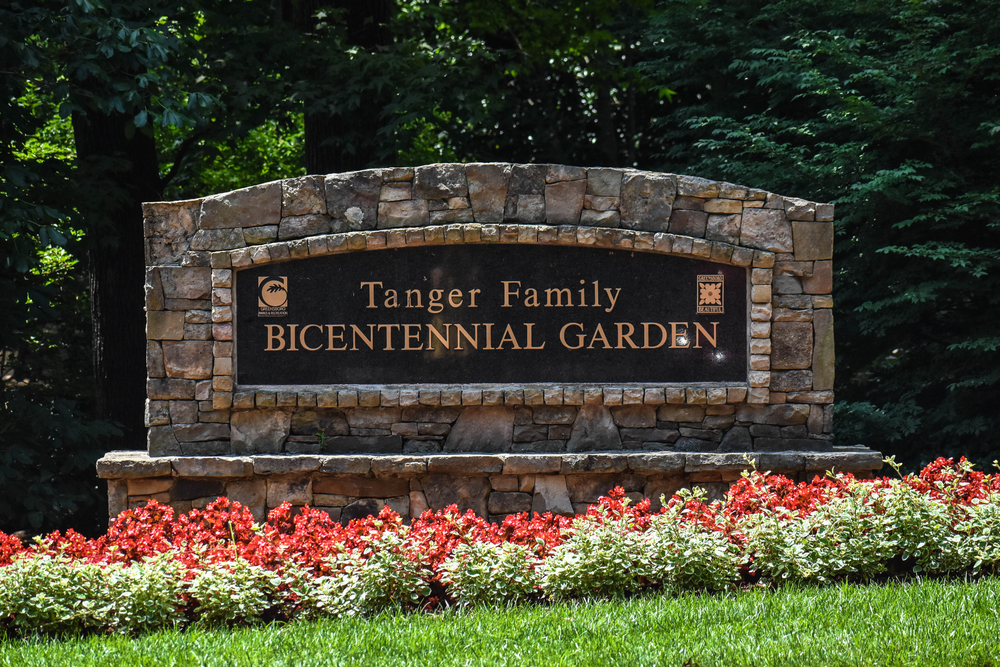 The Bog Garden at Benjamin Park
Greensboro, NC has several beautiful parks and green spaces. Another particularly noteworthy one of these is the Bog Garden at Benjamin Park.
In the Bog Garden, elevated wooden boardwalks meander through a 7-acre expanse of some of the natural wetlands of North Carolina.
These wetlands used to be farming land belonging to the Benjamin family, but when the lake on the Benjamin's property silted in, it left behind the wetlands that are now the Bog Garden.
In addition to the wooden boardwalks, there are stone pathways that guide you through the forested hillsides surrounding the swampy bogs.
Certain pathways can lead you to Serenity Falls, a little man-made recirculating waterfall in the natural space.
The Bog Garden is exemplary of the unique Southern geography present in North Carolina, and is a spectacular sight to see if you're looking for things to do in Greensboro that take you outside.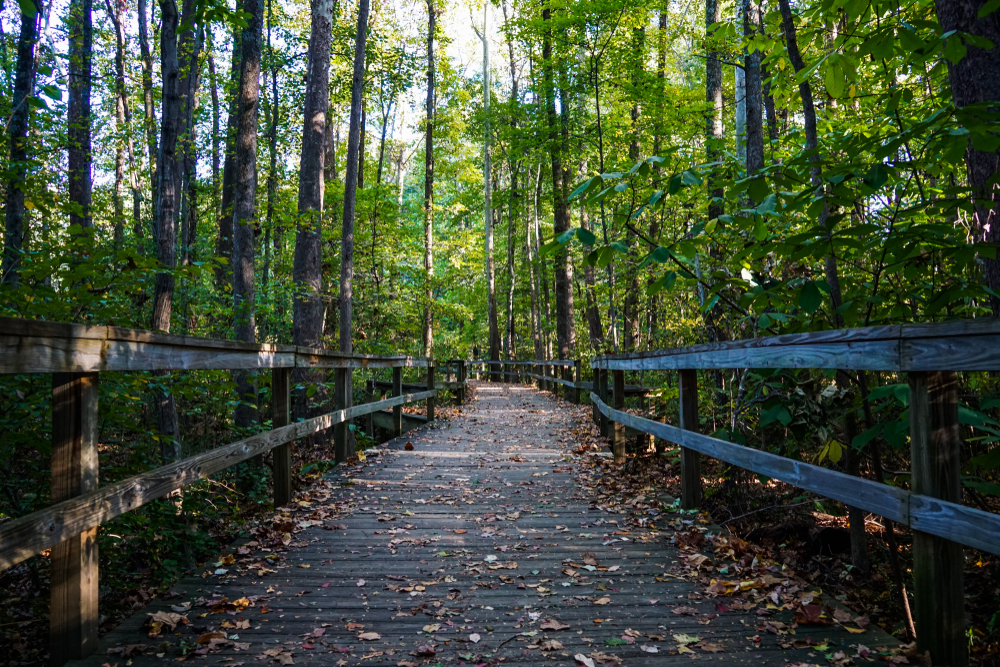 Weatherspoon Art Museum
The Weatherspoon Art Museum is part of the University of North Carolina Greensboro campus and is free to enter.
Founded in 1941, the Weatherspoon Art Museum was originally a university teaching gallery only, but grew into a professional museum that welcomes over 35,000 guests from on and off campus annually.
The museum collects modern and contemporary art with the aim of enriching and positively impacting the lives of both the students and regular visitors that view their collections.
The museum prides itself on its efforts at nurturing diversity, supported by its over 15 unique exhibitions each year and its full roster of educational programs, publications, and outreach efforts.
While Weatherspoon has several gallery talks, lectures, hands-on workshops, and other activities available, you can always just take a leisurely walk through the distinctly individual exhibitions on your own time.
The collections at this Greensboro art museum are truly diverse, ensuring that your attention will always be held.
Ambleside Gallery
Ambleside Gallery was originally established in Manchester, England, but has moved a couple times before settling on Elm Street in Greensboro, NC for the last 18 years.
This art gallery displays works by local, national, and international artists. More than 30 painters, sculptors, and photographers from the US, Canada, Europe, and Asia have their works displayed at Ambleside.
In addition to its ever changing collection of fine art, Ambleside's entire atmosphere is curated to create an aesthetically calming and peaceful environment.
Soft, pale green walls, cherry woods, and rich burgundy carpets make up the interior of Ambleside Gallery, setting a stage upon which to hang the changing art pieces on the walls. Ambleside takes care to make the entire environment something that exudes what the owners call aesthetic grace.
If you're searching for relaxing and peaceful things to do in Greensboro, taking an hour or so out of your day to visit Ambleside Gallery should certainly be at the top of your list.
Jerusalem Market on Elm
We've recommended lots of attractions to visit in Greensboro, but I think it's time we give you some great restaurants and bars too. Knowing where you're going to eat is one of the most important items on everyone's list when planning for a trip.
Jerusalem Market is a very special place to eat. The restaurant has been in Greensboro since 1989, when it was run by the current owners' father.
Now, brother and sister Omar and Easa run the Middle Eastern eatery using the same methods and recipes as their father, who brought them to the US from Jerusalem.
Fresh Shawarma is made in-house everyday and all the dishes are handmade, following the cooking styles of the Old City of Jerusalem. Daily specials are created by the chefs as well that incorporate their Middle Eastern heritage.
Omar and Easa work with both local meat and vegetable suppliers as well as the highest quality overseas suppliers, so you know the ingredients in your meal will always the freshest and the best quality.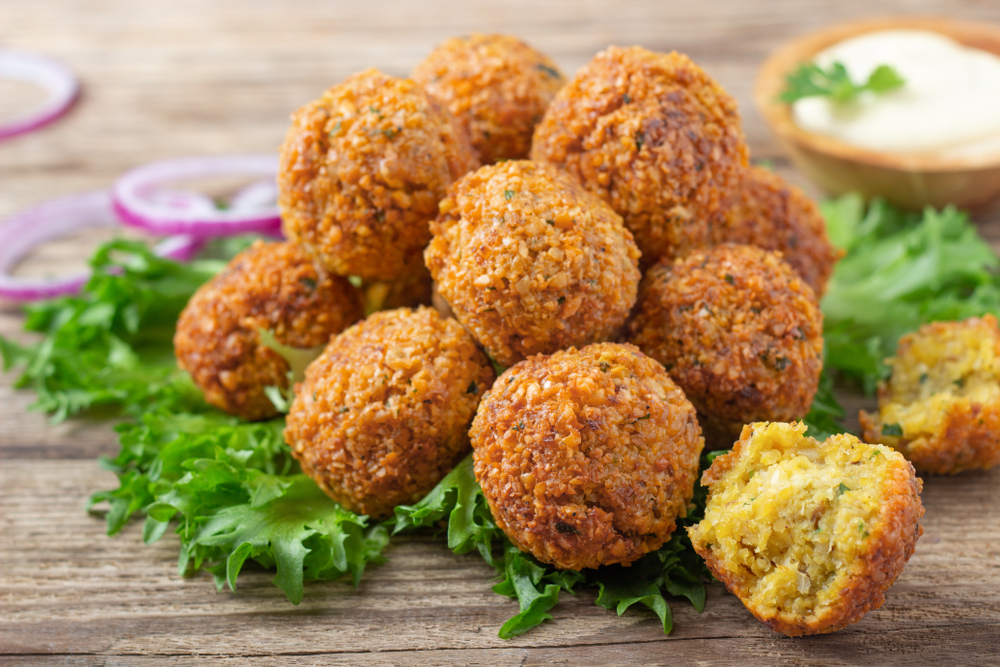 Sticks & Stones
Sticks & Stones is a clay oven fired pizza restaurant. But, this is no ordinary pizza joint; Sticks & Stones takes its craft very seriously.
Sticks & Stones uses only the freshest, organic ingredients and purchases these ingredients locally and seasonally.
The restaurant believes wholeheartedly in sustainability, which is why they decide to run an organic business, because they love supporting the local economy and environment while delivering the best ingredients to you.
Because Sticks & Stones purchases its ingredients seasonally (another sustainability measure), they have a rotating menu based on what is currently in season, which is really unique and fun.
Sticks & Stones also keeps an inventory of 16 rotating taps, featuring local breweries, a wine menu, and a fully stocked bar.
If you want to find fun things to do in Greensboro that support the local economy in a meaningful way, Sticks & Stones is a great restaurant to support. You'll get some delicious pizza out of the deal too.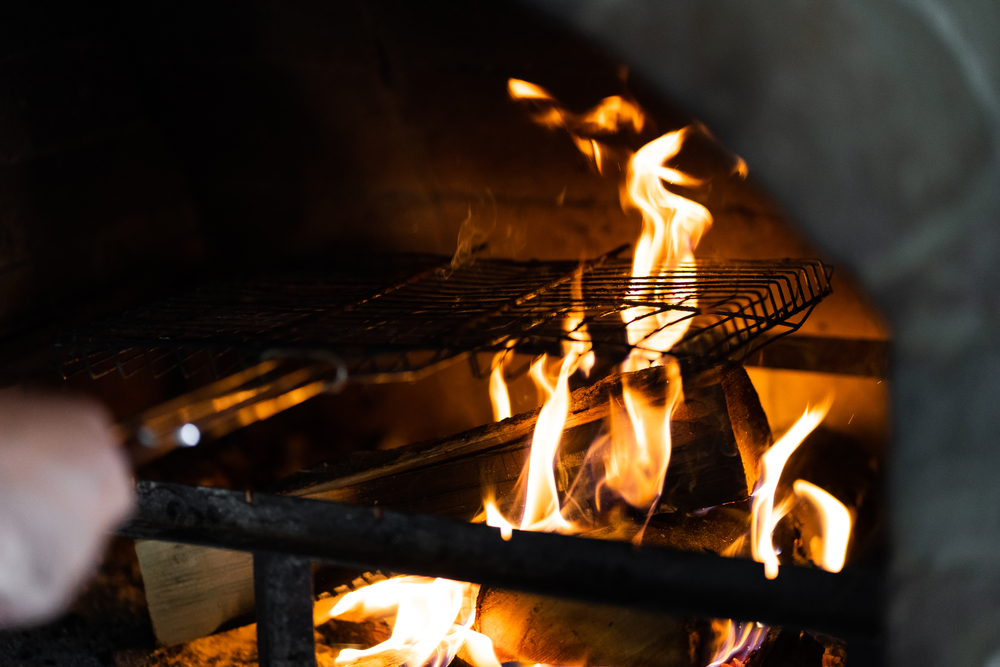 Cheesecakes by Alex
If you're looking specifically for desserts, Cheesecakes by Alex is a top dessert shop in Greensboro.
Here they have 22 different cheesecake flavors to choose from, so you're sure to find something everyone likes.
Alex's cheesecake-making journey began when his mother-in-law asked him to make a cheesecake and Alex made it a challenge to himself to make the perfect one.
After practicing and experimenting over and over again, Alex eventually developed quite a passion for making cheesecakes, and opened up his own dessert shop.
While the assortment of handmade cheesecakes are delicious, Alex makes other treats too if you want something different. He makes layer cakes and assorted pastries, and his shop serves ice cream from Homeland Creamery, a North Carolina-based family business.
Cheesecakes by Alex is a wonderful place to go in Greensboro for some specialty desserts.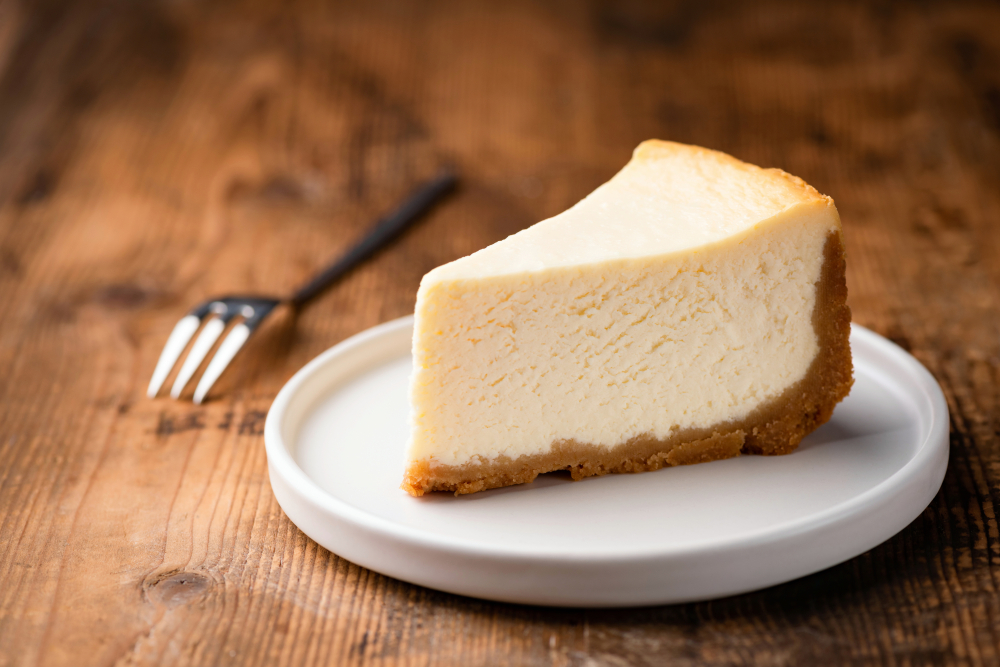 Boxcar Bar & Arcade
As the name suggests, Boxcar Bar & Arcade is an arcade bar, featuring both modern and classic arcade games. On the list of things to do in Greensboro at night, this arcade bar is at the top.
Boxcar is a lively venue, featuring games, live music and craft beer.
The full bar features 24 rotating craft drafts and meticulously crafted cocktails.
Boxcar likes to keep the environment casual and fun. Their prices are decent, they allow dogs in, and they encourage you to utilize their covered outdoor seating area that is open year-round. They also have some of Greensboro's tastiest local food trucks parked right outside the bar.
On a night where live music is playing and you're sipping on some refreshing craft drinks while indulging in some fun arcade games, you'll know why Boxcar Bar & Arcade is one of the most enjoyable bars to visit in Greensboro, North Carolina.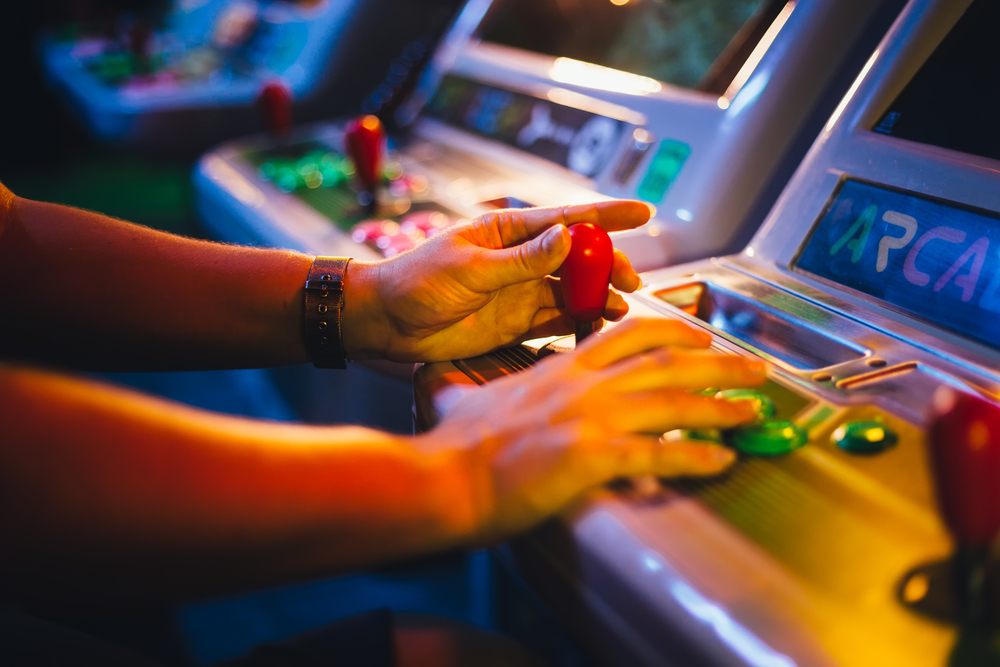 Bourbon Bowl
Another unique bar that happens to be right in the vicinity of Boxcar Bar & Arcade is the Bourbon Bowl.
This Greensboro bar is also a bowling alley with 6 bowling lanes next to its cocktail bar and indoor and outdoor dining areas.
The craft beer, cocktails, and food are served inside one of the most thoughtfully planned out spaces in the downtown area. The interior of Bourbon Bowl is uniquely crafted and creates a pleasantly cohesive aesthetic.
You will enjoy your delicious drinks and food in what looks like an old-fashioned speakeasy with gleaming wood paneled floors and tufted sofas. Or you can sit outside in the more modern and chic patio design.
The bowling alley itself is also beautifully designed and you can tell everything was custom-crafted to fit he unique personality of Bourbon Bowl.
This is a great place to have some food and drinks in Greensboro, with a magical vibe.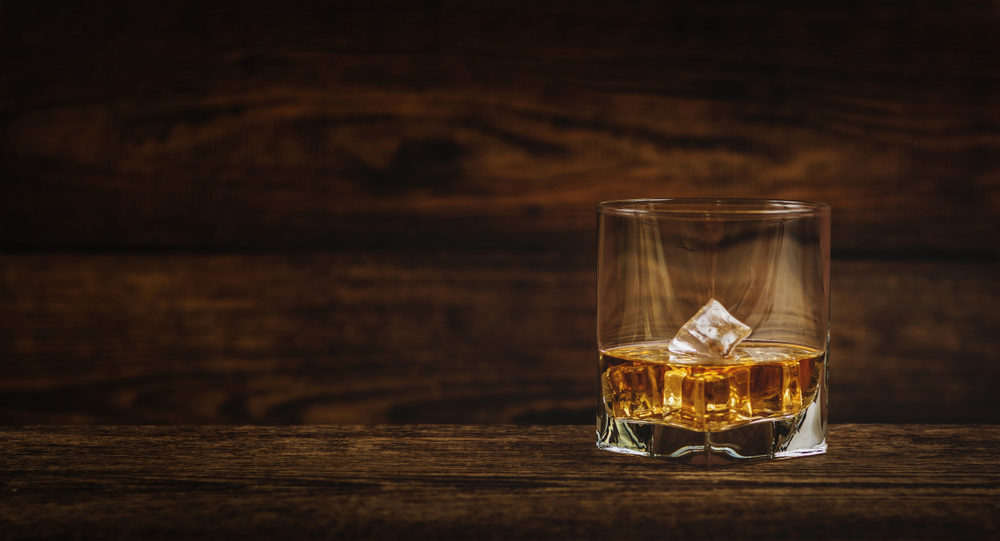 Carolina History and Haunts Ghost Tour
Speaking of nightlife, one of the most fun things to do in Greensboro at night is to take one of the ghost tours.
The walking tour, organized by Carolina History and Haunts, is guided by candlelight.
The tour guides will cover historical events that have shaped the city while pointing out the locations of some of these events that may be haunted.
You will get a look inside historic buildings and landmarks that may be attached to paranormal activity.
Tours are given year-round, but dates and times change, so it is important to check these things before planning a night to go on this paranormal adventure.