Grab your itinerary and add some of the best things to do in Shenandoah National Park to the list! Virginia is a gorgeous place to experience the illustrious Blue Ridge Mountains and there is an adventure just waiting to be had. No other location compares when it comes to views and adventure.
You will find great places to stay that escape the hustle and bustle and help you unwind. Trade in the city for a breath of fresh air as you walk through impressive ecosystems or gaze upon the endless sky perched high atop a summit.
No matter the type of getaway you are looking to have, there is a place that fits any itinerary at Shenandoah National Park. Just when you think you have seen it all, this section of Virginia will continue to impress you time and time again!
This is easily one of the best East Coast USA National Parks you should visit!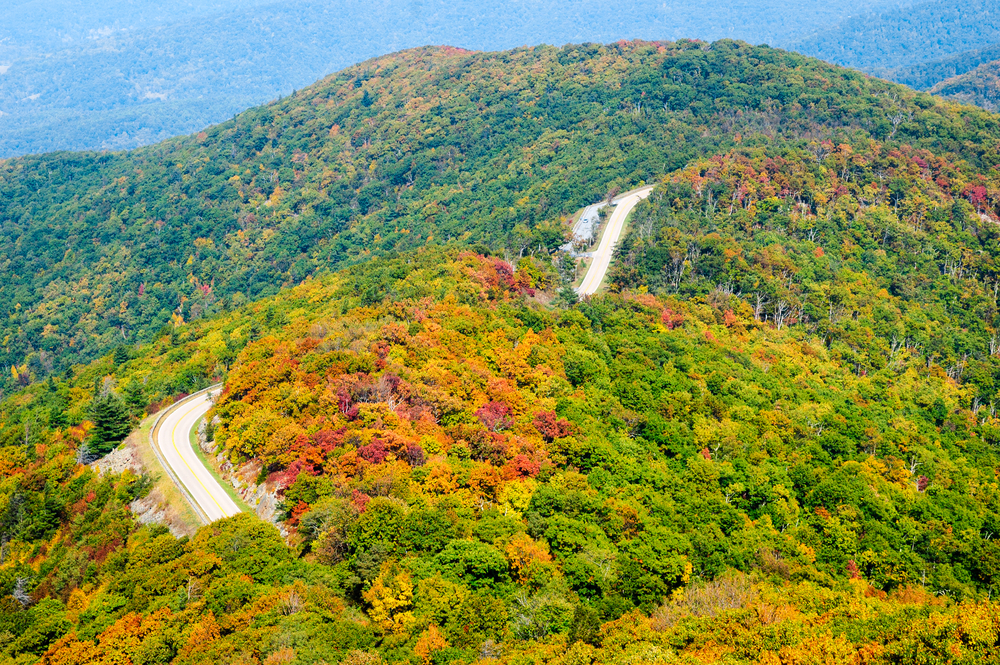 Best Time To Visit Shenandoah National Park
While the best time to visit is subjective to what your intentions are, the prettiest time is in the fall months when the leaves turn colors. It really is one of the best places to experience fall in Virginia! The heat of summer is subsiding and the incline creates a cool crisp air which is ideal for hiking or biking through the trails!
The fall foliage is particularly phenomenal and you will just have to see it to believe it! Pictures only capture a small fraction of the ever so lovely rolling mountains and valleys during the autumn. This is a more popular time for Shenandoah National Park so you will want to plan an early visit or a multiday stay!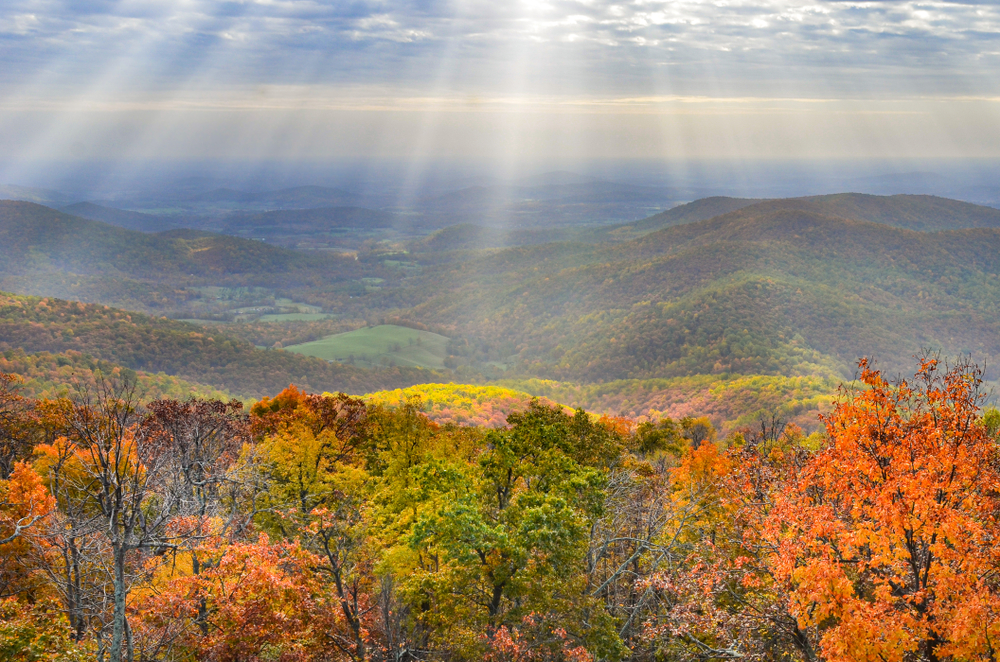 Getting Around Shenandoah
Whether you are flying in or taking a road trip, the best means for getting around Shenandoah is by car. There are over 100 miles of road to drive through along the Shenandoah National Park where the enchantment of the wilderness draws you close.
You will want to stop at several mileposts along the way and take in the surroundings. While some rideshares don't mind frequent stops it may not be as easy to find one to pick you up in the area. You will also find it easier to pull over on your own time to make the most out of your trip!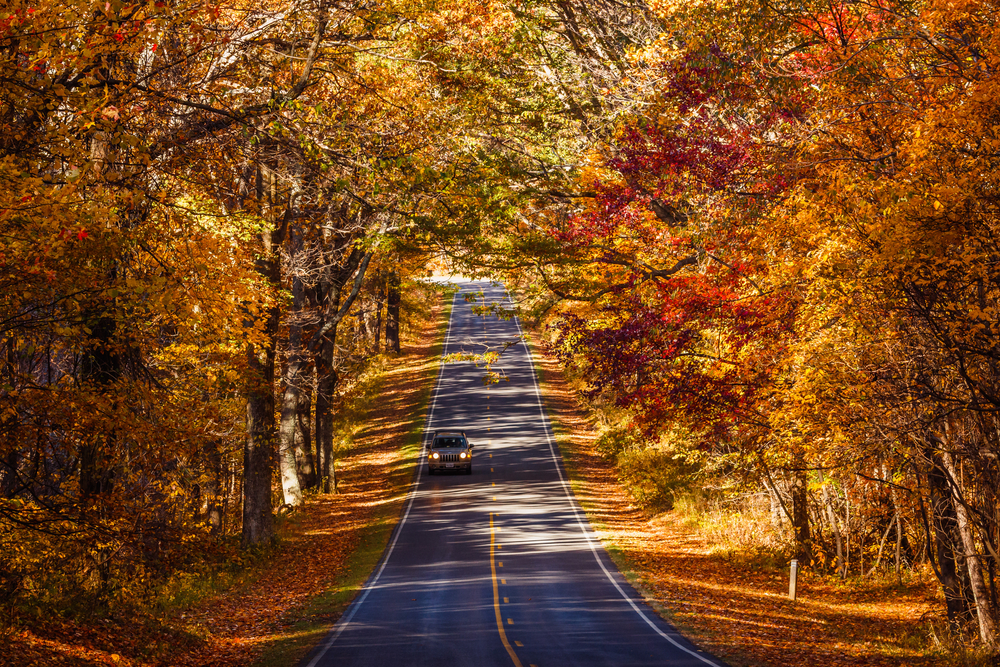 14 Best Things To Do In Shenandoah National Park
Exhibits
Who would have thought that learning a bit of history would be one of the best things to do in Shenandoah National Park? The rich and colorful past can be revisited at several exhibits. Even if you are not much of a history buff you will enjoy the many interactive exhibits offered.
Travel to the 1920's by visiting the Massanutten Lodge at mile 41.7. Here the Skyland Resort was home to Addie Nairn Pollock. Inside you will find The Women of Skyland exhibit that dives into the beginnings of the lodge. It is in a fabulous location surrounded by cliffs and slopes that guests have been able to relish for decades. Even now the lodge is fully refurnished to fit the scene of the 20's!
Watch the evolution of values that shaped the Shenandoah National Park at Byrd Visitor Center at mile 51. There is a short film that you can watch and rangers that can answer your questions! Don't forget to stop by the gift shop or just take a rest after your hike. This is a magnificent stop for the whole family as even children can enjoy the interactive exhibit!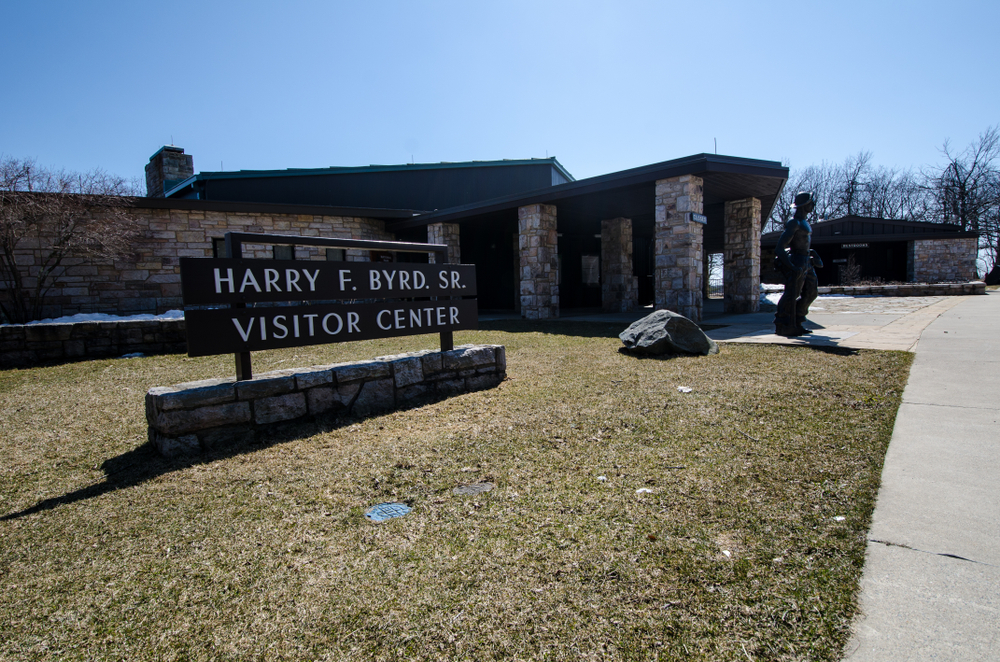 Stargazing
Just you, a blanket, and the evening sky are all you need to enjoy stargazing at Shenandoah National Park! During the day you will see beautiful scenery and the same goes for nights at the park. Far enough away from the cities light pollution, you can see the cosmos in a dreamy way.
Big Meadows Area at mile 51 is an extraordinary location for expert and novice astronomers who want to feel a little closer to the stars. Visitors will be awestruck by the Milky Way that can be seen on a clear night. No matter where you decide to stare gaze at the park, you may want to bring a pair of binoculars or telescopes for an even more intense celestial experience. As for stellar things to do in Shenandoah National Park, stargazing will have you over the moon with excitement!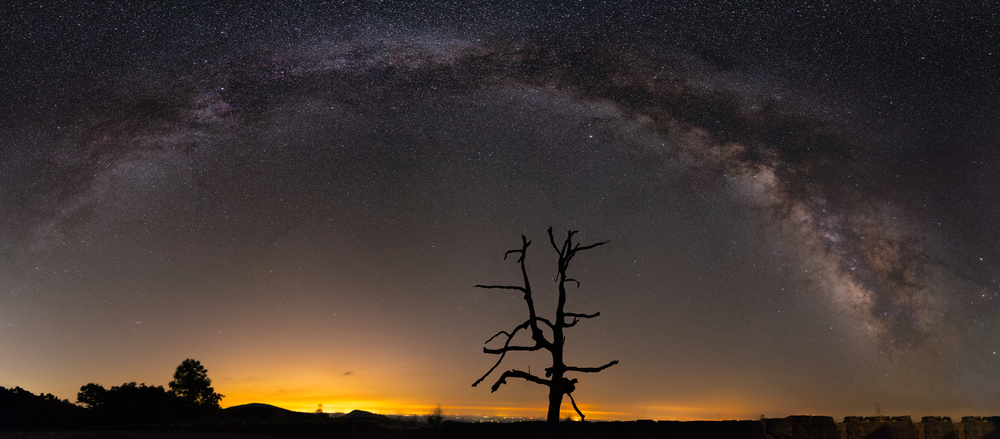 Fishing
Reel in the fun as you go fishing at Shenandoah National Park! The catch of the day will be one of the many species of fish that call these waters home. The area is full of mountain streams and is home to over 90 just in Shenandoah National Park. More than 70 of those streams contain fish.
Expert fishermen and people just looking for a calm catch will find that the views coupled with the thrill of the hunt will make return plans to Shenandoah National Park a must! Some of the fish you can expect to find are rainbow, brown, and brook trout. Anglers will find that some of the best things to do in Shenandoah National Park can be found on the water! Honorable mentions for best fishing spots include Big Run, Naked Creek, Ivy Creek, and Meadow Run.
Old Rag Mountain
For immensely rewarding views, Old Rag Mountain is a quest you won't soon forget! The road to the 360-degree views is physically demanding and still highly loved by visitors and locals alike. Your footing will be tested by the rocky terrain as you scale the 3,284-foot mountain.
For a more experienced hiker, the 9.5-mile loop that you trek is a challenge worth every drop of sweat. If you are up to the experience, it is highly recommended to wear a pair of hiking boots that have a good grip and to bring plenty of water. When you reach the summit you will see why this is one of the most amazing things to do in Shenandoah National Park! The sea of rolling mountains and valleys are absolutely inspiring any time of day!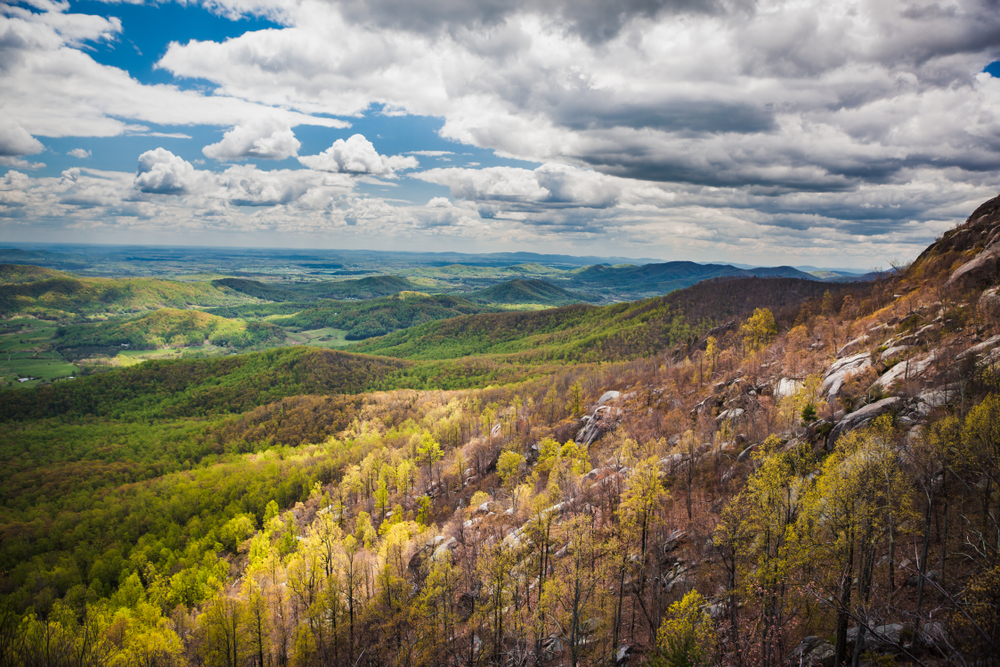 Hawksbill Mountain
Seated high above the ground, you will feel on top of the world at Hawksbill Mountain! This is the highest perch in Shenandoah National Park with an elevation of a whopping 4,050 feet! The trek to take is only a 1.5-mile loop, however, is rather arduous, making it a tad more difficult for most novice and some experienced hikers. This a prominent destination for more rewarding things to do in Shenandoah National Park!
Despite the hike, the 360-degree views are incredible! As you stand atop the summit you will see an unending horizon that is painted with the surrounding mountains, forests, and valleys. Pack a picnic or plan a camping trip to really connect with nature on a higher (literally) level!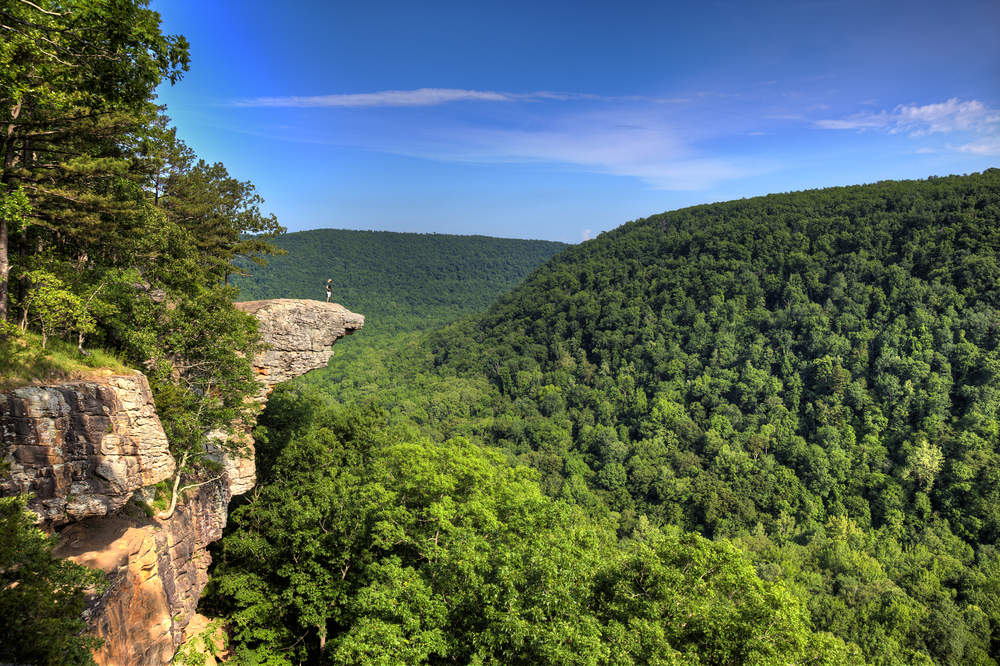 White Oak Canyon Trail
Walk along one of the best waterfall trails in Shenandoah National Park, the White Oak Canyon Trail. The soothing sound of rushing water awaits you at several points through the hike. There are several waterfalls to adore. This popular trail is one of the best things to do in Shenandoah National Park not only because of the rewarding waterfalls but also the majestic scenery.
During the fall you will find lush trees that are painted in reds and oranges. The sun hits the ground after making its way through the limbs and fall foliage to speckle the trail. Some parts of the trail are rated difficult. One is the hike that takes you to Upper Falls which is the highest waterfall along White Oak Canyon Trail. Bring water and a camera so you can enjoy and capture the elegance of the waterfalls along your journey!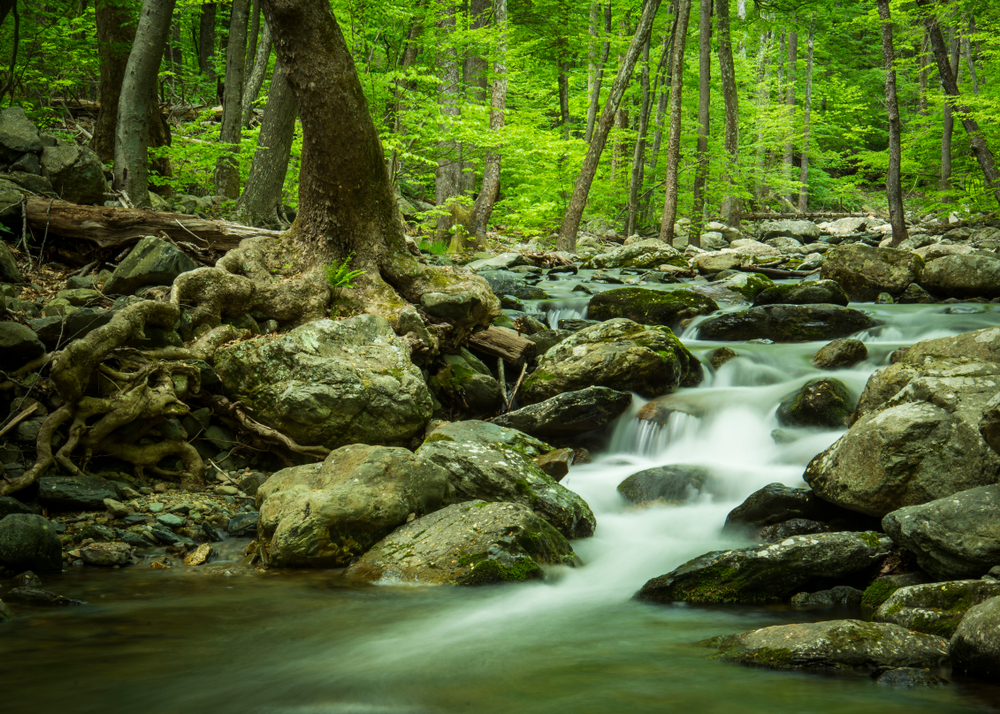 Dark Hallow Falls
Experience the enchantment of Dark Hollow Falls at Shenandoah National Park! The Dark Hollow Falls Trail is a vertical hike that is rated moderate. Your path consists of different terrain including a stony entrance to the waterfall. Watching the falling water make its way down the mossy rock formations will make you feel as though you slipped into a fairy tale.
Surrounded by towering trees the view from the ground is stunning! You can even scale the side of the waterfall carefully to some of the rocky platforms where you can rest before making your way back to the beginning of your hike. Although it is a short 1.4 hike, this is one of the loveliest things to do in Shenandoah National Park!
Stony Man Mountain
For a picturesque view, you will want to head to Stony Man Mountain! Of all the vistas through Shenandoah National Park, this has some of the most noteworthy! The 1.5-mile Appalachian Trail is a loop you won't soon forget! This is an easier hike so you can bring the whole family to encounter the magic of the sights.
Stony Man Mountain is a mesmerizing place so make sure to pack a snack to enjoy when you reach the summit. Creating memories is one of the most exceptional things to do in Shenandoah National Park and it is made easy at Stony Man Mountain!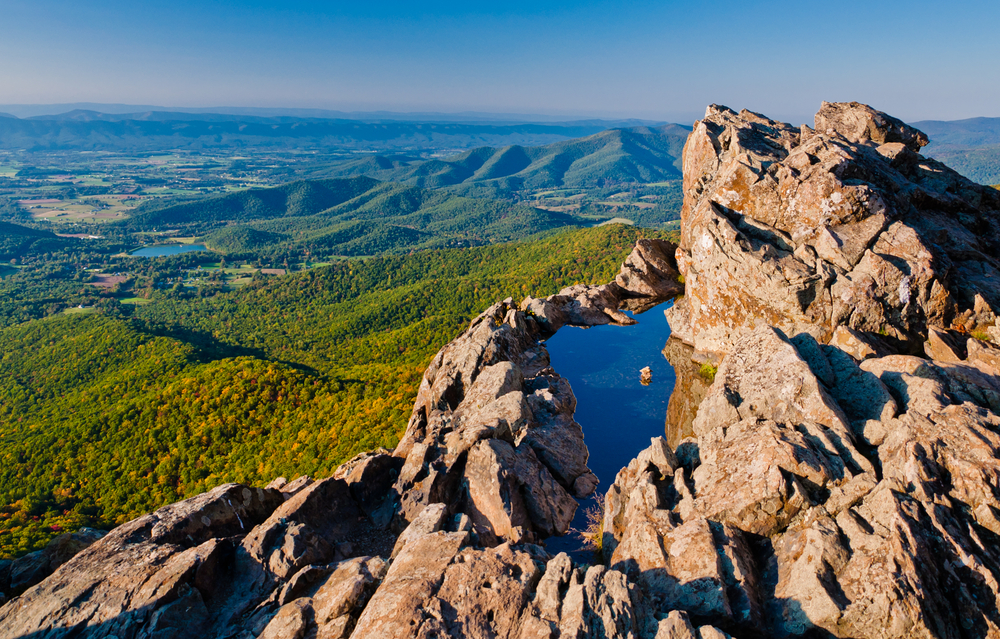 Rose River Falls
Some days you just need to wake up smell the roses or the fresh air at Rose River Falls! For a fun and moderately challenging trek, the Roser River Falls Trail is one of the most amazing things to do in Shenandoah National Park. If it isn't for the lively ecosystem then it is Rose River Falls that really takes the cake!
The waterfall is a masterpiece that climbs 67-feet high. For the best action, it is recommended to go during the spring season. That way the spring showers create a full and flowing waterfall experience. You will also find the spring offers wonderous foliage and plant life that makes the hike to Rose River Falls part of the grandeur.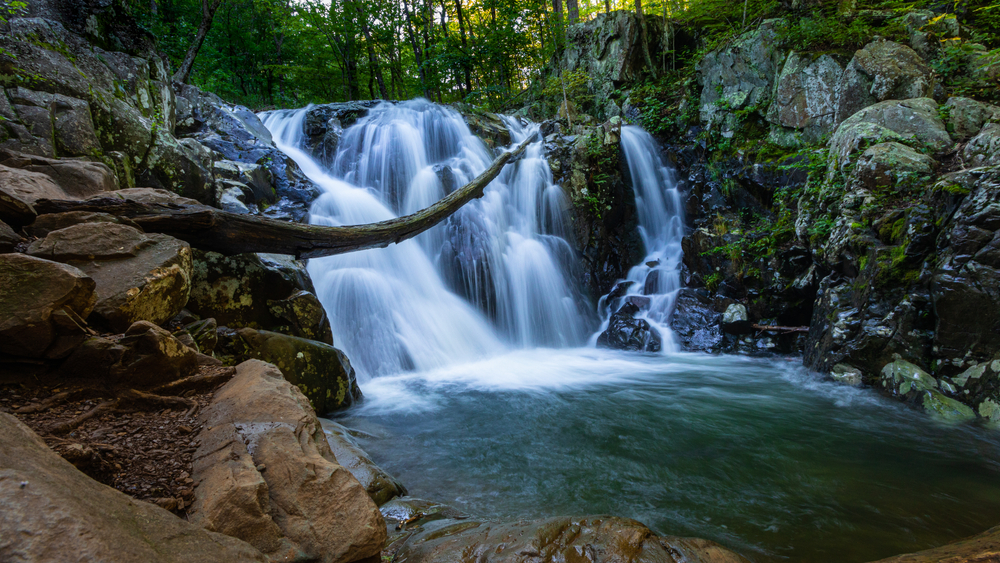 Camping At Shenandoah National Park
S'mores and stars, and wilderness, oh my! Just imagine your scout badge being activated as you immerse yourself in camping at Shenandoah National Park! The smell of a campfire coupled with the sound of it crackling is almost as soothing as the sound of the wind rustling leaves as you lay in your tent.
If a tent isn't your thing there are places to park a camper. Waking up with the sun and seeing it rise above the trees can be euphoric while sipping a cup of coffee. At night the sky lights up in a magnificent array of colors at sunset before welcoming the dark night sky and stars that speckle the darkness.
Camping is one of the greatest things to do in Shenandoah National Park and there are many places to do so where you hike and visit. A few campsites to check out include Big Meadows Campground, Mathews Arm Campground, Lewis Mountain Campground, Dundo Group Campground, and Loft Mountain Campground.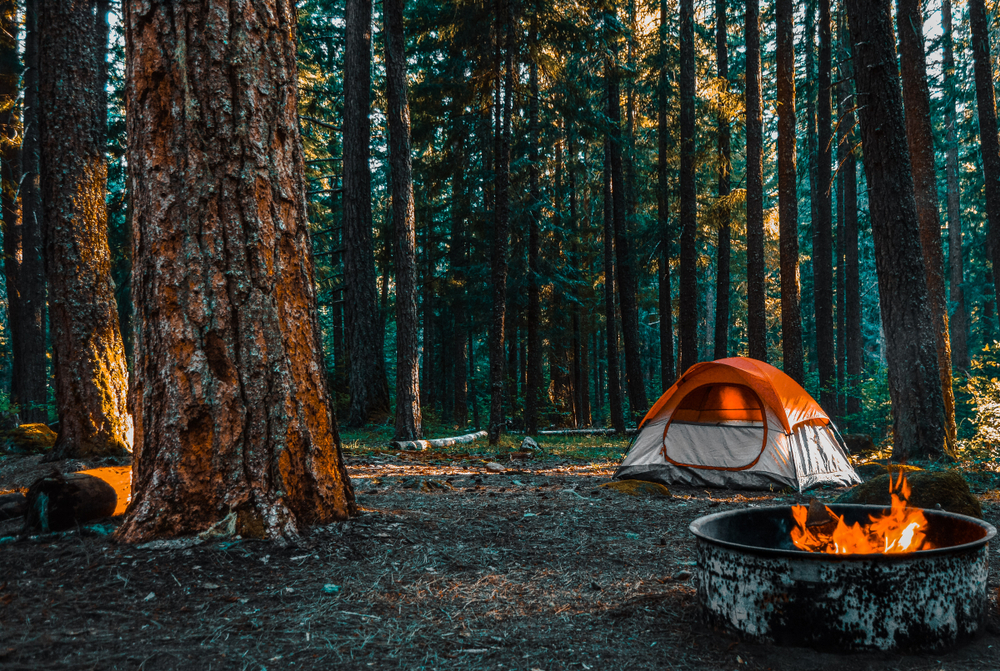 Appalachian Trail
Hiking the well renowned Appalachian Trail is one of the things to do in Shenandoah National Park you can't miss! The rolling hills and winding road leads to many other hikes in a 2,200 mile-long scenic path. There is a 100-mile section that leads you through the Shenandoah National Park.
This is the perfect trail for wildlife enthusiasts as there are chances to see a variety of birds and even bears! Deer also make frequent appearances so bring your binoculars or camera! No matter how much of the trail you decide to hike you will want to take water and wear comfortable hiking shoes. Most of the trail is rated easy to moderate, though, you will experience more challenging parts. The views, waterfalls, and overall joy the Appalachian Trail offers make this an outstanding addition to your to-do list!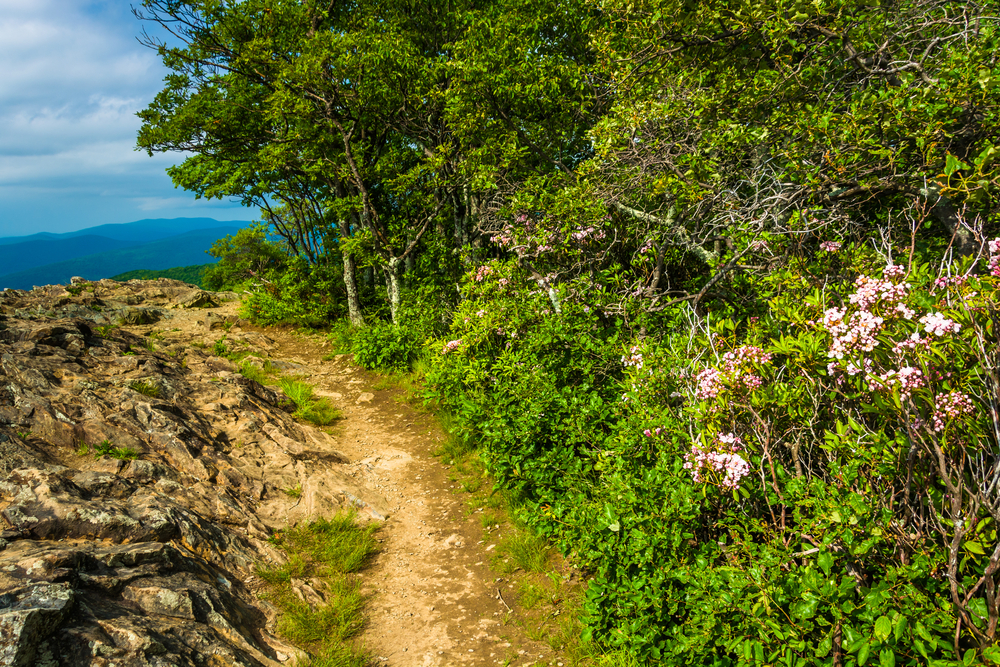 Mile 10.4 on Skyline Drive
A journey for all skill levels is the hike to Compton Peak at mile 10.4 on Skyline Drive! With so many types of scenery along the path, it is no wonder why the hike is one of the most interesting things to do in Shenandoah National Park! The rock formations are inspiring as are the different plants you will encounter.
At Compton Peak, you will also see Catoctin lava formations! The intriguing and even bizarre shapes of the rock formations are what make Compton Peak even more intriguing. The peak offers an infinite view of mountains and valleys.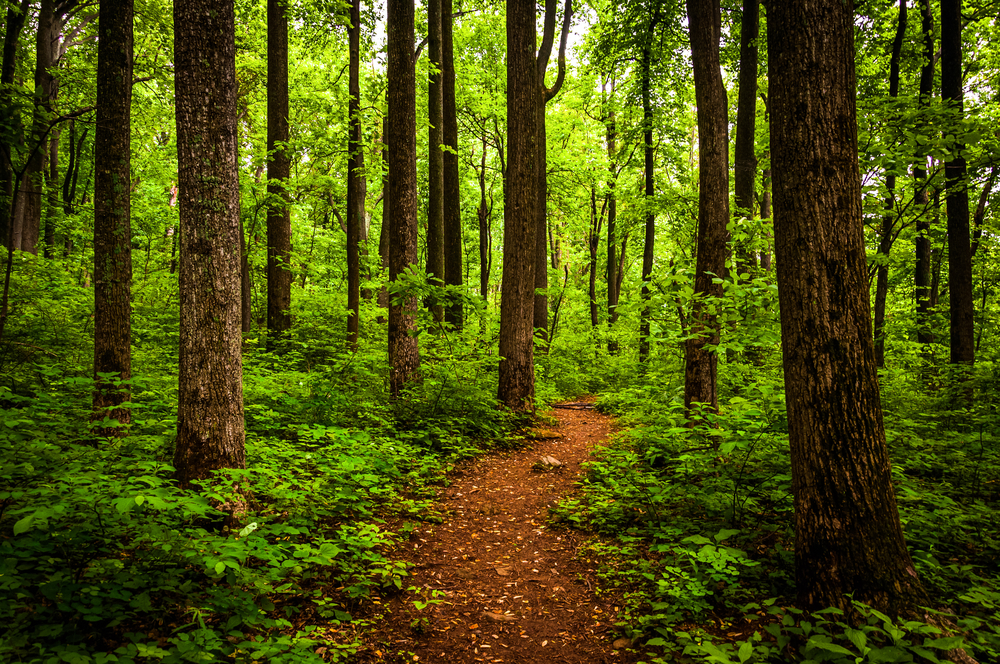 Mile 20 on Skyline Drive
Along the scenic Skyline Drive, you will find that mile 20 leads you to the amazing views of Hogback Mountain! As one of the highest points on the northside of Shenandoah National Park. There are vistas that will take your breath away from the sheer beauty of all you can see!
Overlooking the valleys and mountainous land is just part of the splendor offered when you visit mile 20 on Skyline Drive. The best time to make your way to Hogback Mountain is during the spring when the tree's green foliage brightens the area and the wildflowers are in bloom. With plenty of things to do on Skyline Drive, mile 20 is sure to be a hit!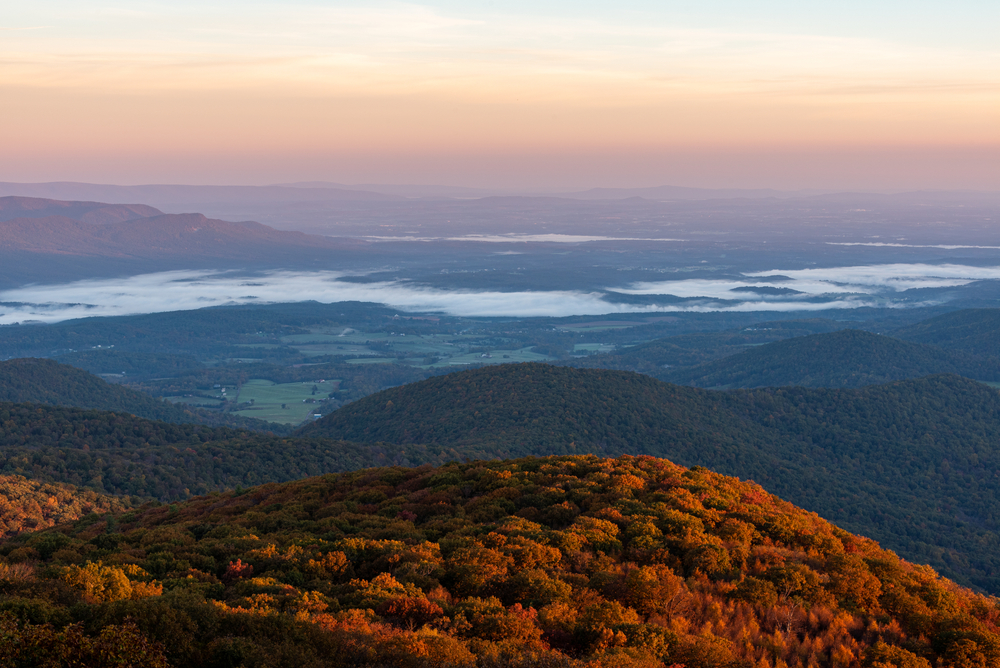 Shenandoah River Adventures
If you are looking to relax on your trip, consider the Shenandoah River Adventures! Here you have a few options for relaxation. The first is floating on the Shenandoah River on a float, kayak, or canoe! After you choose your own serene adventure, you can sit atop the calm waters and soak in the sun.
Alternatively, there are campgrounds to set up your tent or fishing spots to take it slow. Sounds of the flowing river in the background set up a great vibe for camping and the scenery surrounding the river is an excellent backdrop no matter the time of year.
Where to Stay Near Shenandoah National Park
If camping isn't your style or your group is a little larger than most tents hold, then you will need to find the right VRBO near Shenandoah National Park! Romantic getaways or family reunions won't ever be the same after you stay in any of these darling finds!
Renovated Mountaintop Cabin
Wake up to a view at this Renovated Mountaintop Cabin With Stunning Panoramic Views near Luray. The home sleeps up to 8 and is absolutely astounding. The kitchen is fully equipped with everything you need to make your getaway easy. There is even a barbeque grill readily available! Sip on coffee as you sit on the porch swing's lookout to the 30-mile view of mountains. You will also be within walking distance of several hikes and waterfalls. After adventuring you can relax by the fireplace, hot tub, or shoot pool on the billiard table!
Click Here To Check Rates On VRBO
Romantic Couples Escape
If a peaceful weekend away is calling to you, then check out this Romantic Couples Escape! Nothing beats the views of the Blue Ridge Mountains and valleys of Shenandoah. This quaint cabin offers a secluded location where you and one other can bask in the Shenandoah National Park. There is a hot tub to relax in while taking in the swoon-worthy mountain view. The cabin has everything you need to make your escape a memorable one!
Click Here To Check Rates On VRBO
River Nest
The River Nest is a riverfront cottage that you are sure to adore! This VRBO is able to sleep 5 and has all the amenities you need for a short or extended stay, River Nest sits right above the Shenandoah River where you can venture for fishing or relaxing. You will be just a short drive away from local restaurants and hikes. Although, one of the best things to do is sit next to the fire pit and hang out on the porch watching the river move along.
Click Here To Check Rates On VRBO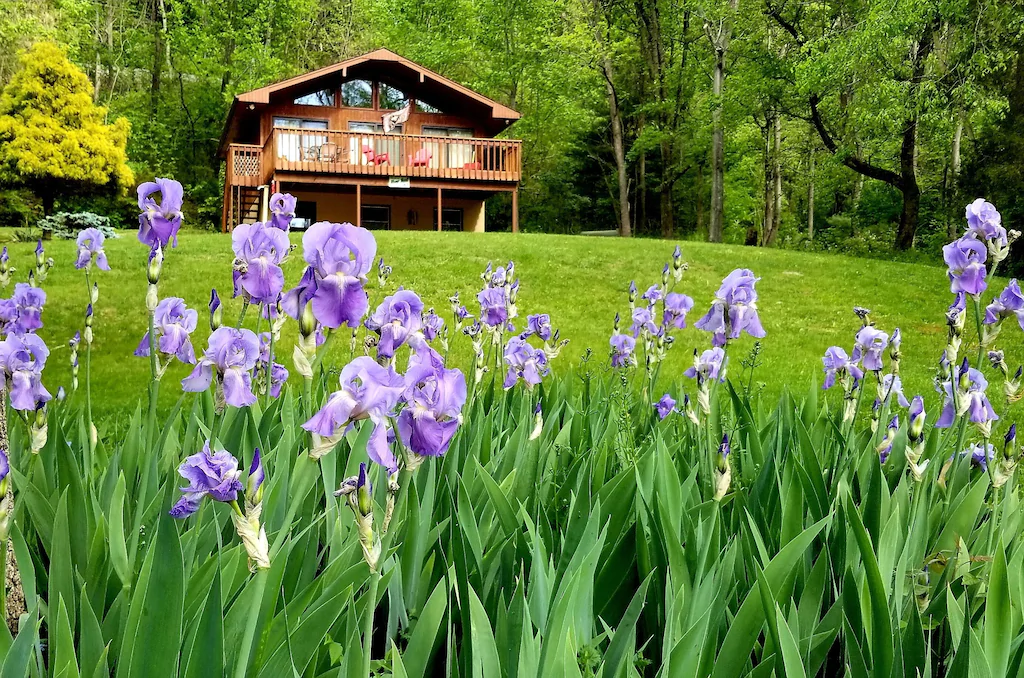 When it comes to things to do in Shenandoah National Park, there is seemingly no end! From hiking, kayaking, stargazing, and camping, it really is a choose your own adventure story, ready to be lived! With so many Shenandoah attractions, you will definitely want to consider extending your stay!