There are so many amazing and unique Airbnbs in South Carolina that will make your trip to this Southern state memorable. We have made your search painless by creating this list so you can spend more time booking delicious food tours or daydreaming about romantic horseback rides on the beach.
South Carolina is a beautiful state full of natural wonders and cities made of eye-catching architecture and Southern charm. Whether you are coming for a couple's retreat or a family vacation, South Carolina has everything you need to have a great time. When you visit, you will not want to leave!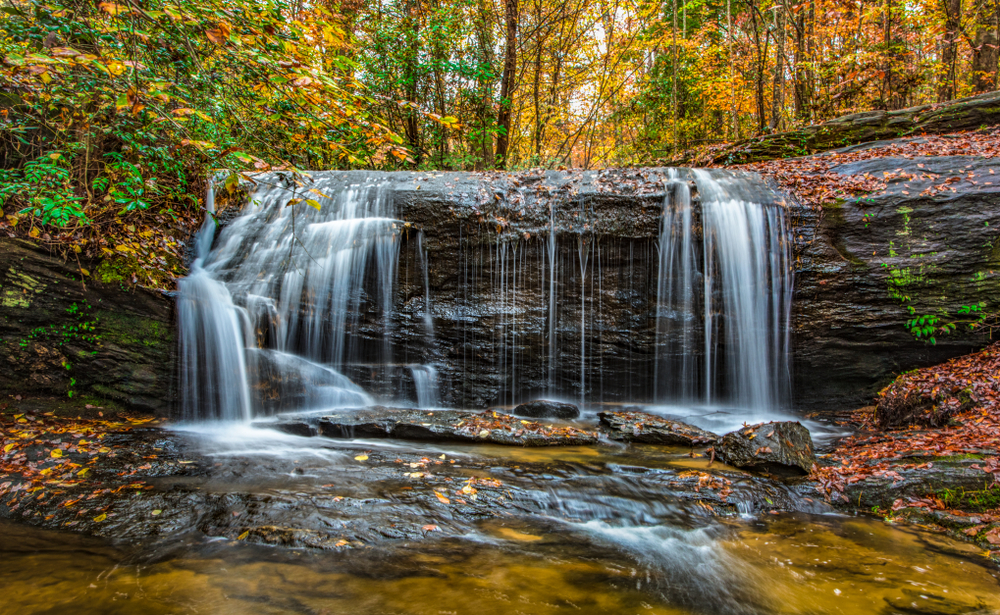 16 Best Airbnbs In South Carolina (Cabins, Beachfront, And More!)
1 Summer Place
The beachfront home at 1 Summer Place is one of the best Airbnbs in Folly Beach because of its 180-degree view of the ocean and impressive size. Up to eight guests can stay here, so it is perfect for a large family or friend vacation. Since it is only a single step from the beach, you will feel like you are in paradise!
This house is large and open with multiple decks for sunbathing and relaxation. Volleyball and other lawn games provide a chance to play outside right next to the beach. You can grill on the deck or make use of the full kitchen. At sunset, watch the ocean water change color and maybe spot some dolphins. This is easily one of the best vacation homes in South Carolina!
Click Here To Check Rates On VRBO!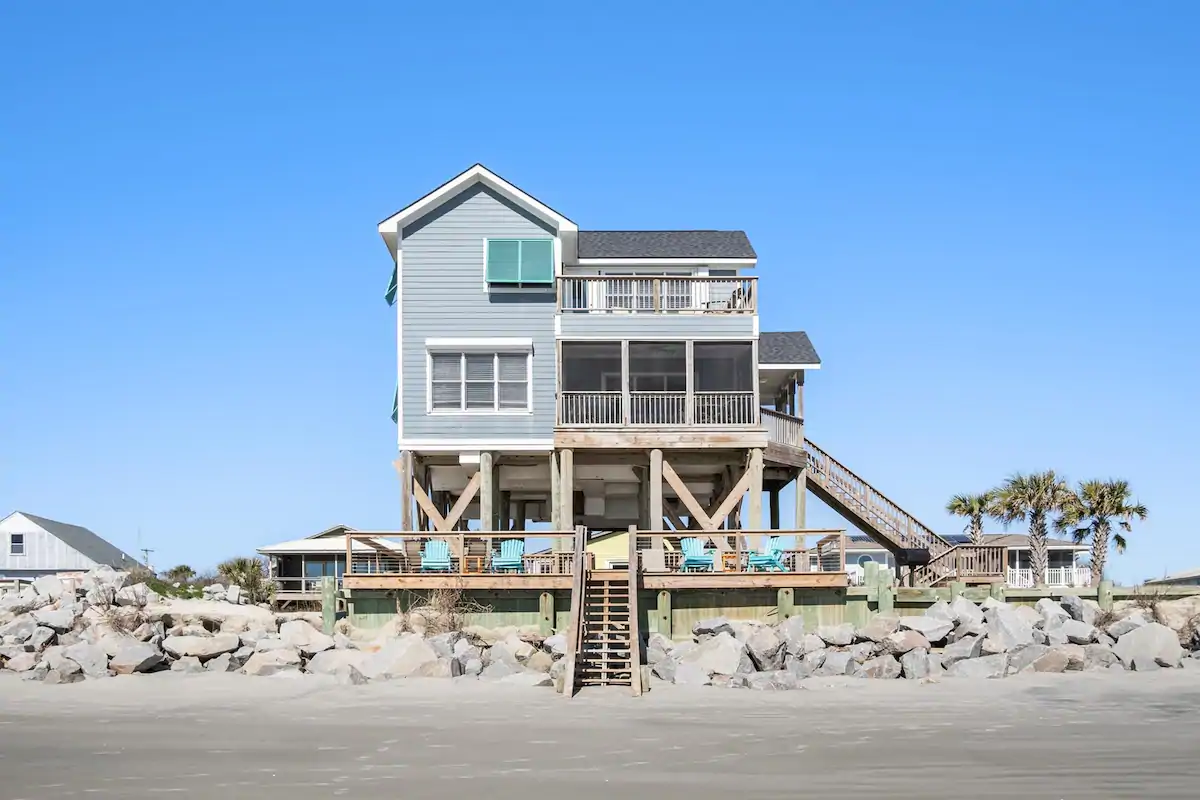 Blue Pearl
Blue Pearl is another large vacation home in Folly Beach. This Airbnb is in town and close to many restaurants and shops. It is also only walking distance to the beach. Your family will love playing basketball in the backyard and telling ghost stories around the fire. There is an outdoor grill to cook on and a hammock to lounge in as well.
This house is surrounded by lush greenery and a fence, so you will feel isolated and at peace in your private oasis. This is also a pet-friendly property and the yard provides plenty of space to throw a ball for your fur baby. There are so many fun, outdoor activities to enjoy in Folly Beach from fishing and kayaking to surfing and biking. You will want to stay here a few days to take it all in.
Click Here To Check Rates On VRBO!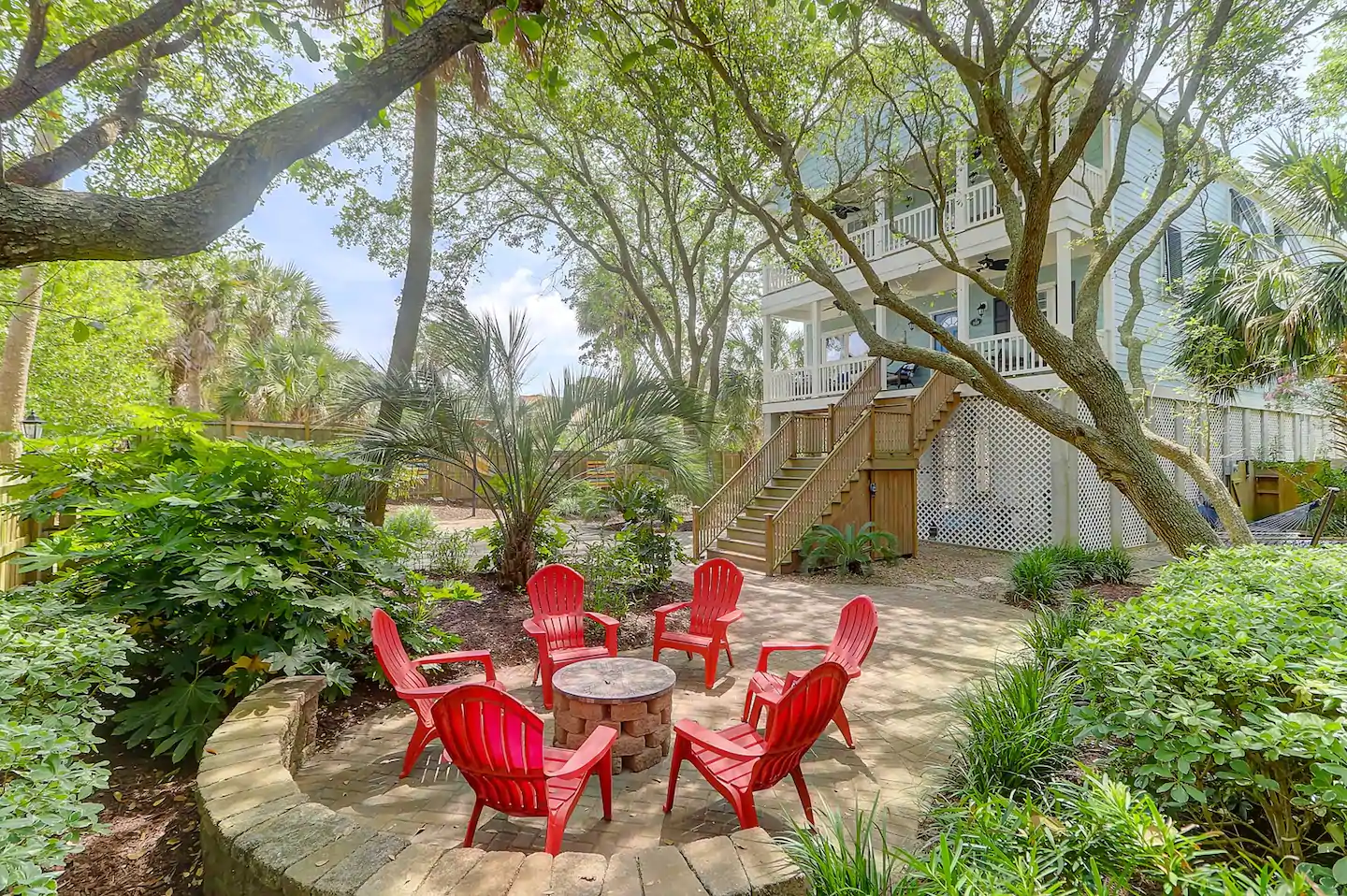 Beach Paradise
If its views of the Atlantic you're longing for, this is a great choice for your South Carolina oceanfront vacation rental! Take in beautiful views from your screened in porch and private sundeck. This VRBO is thoughtfully decorated in a modern and beachy style. The spacious modern kitchen is just begging for a big family style cookout.
This spacious beachfront home can welcome up to eight guests. It has five bedrooms and two full bathrooms. Come soak up some South Carolina sand and sea from this luxury Airbnb.
Click Here To Check Rates On VRBO!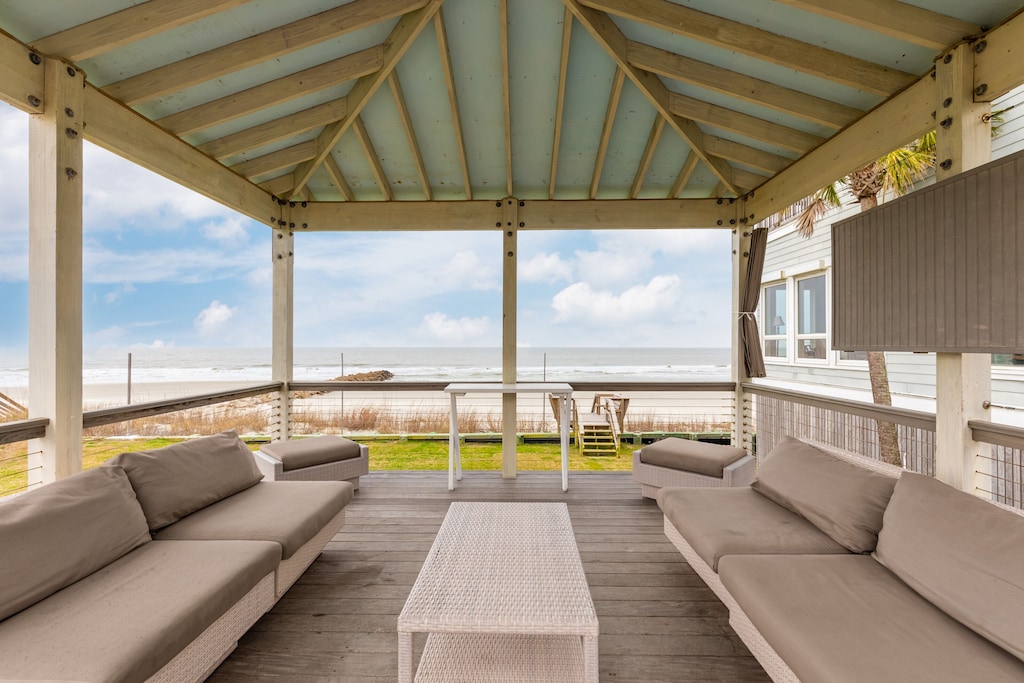 Cozy Mountain Cabin
Does your perfect South Carolina vacation include quiet time in nature? This is the best Airbnb in South Carolina for you! This cozy cabin features a view of a waterfall off the deck. Rent this VRBO and you will be surrounded by 100+ acres of tranquil nature. The property has waterfall, two creeks, and two ponds with picturesque covered bridges between them.
Have lovely mountain getaway with four family members or close friends. This cabin is 1200 square feet and has two bedrooms. It has one and a half bathrooms. You'll love all the knotty wood paneling and cabin character! Come get away from it all at this charming cabin in the woods.
Click Here To Check Rates On VRBO!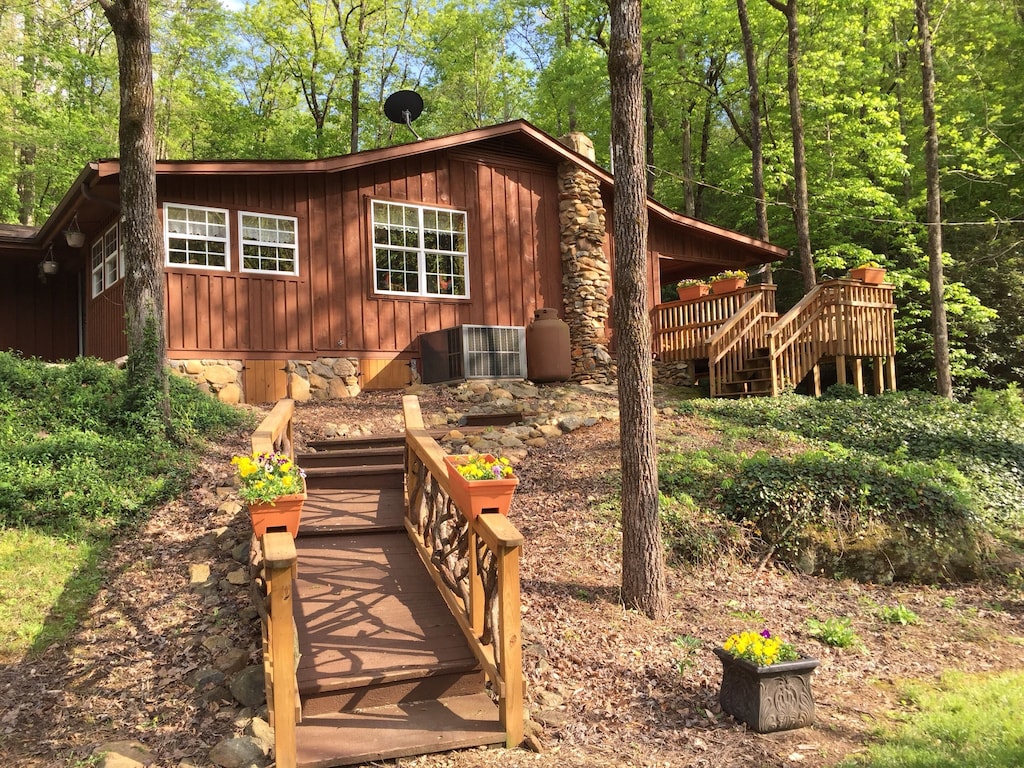 Oceanfront Home in Wild Dunes
South Carolina is known for its majestic beaches. Click here to learn about our favorite beaches here! This Airbnb is a great choice if your looking for a luxury seaside getaway for four guests. This condo has designer finishes and a beautiful open concept kitchen. The condo has two bedrooms as well as one and a half bathrooms.
Relax on your private screened porch or take the provided beach chairs, towels and cooler the short distance to the condo's pool or the beautiful beach. Located in the highly sought after Wild Dunes community, this is the perfect spot to stay for an unforgettable beach vacay.
Click Here To Check Rates On VRBO!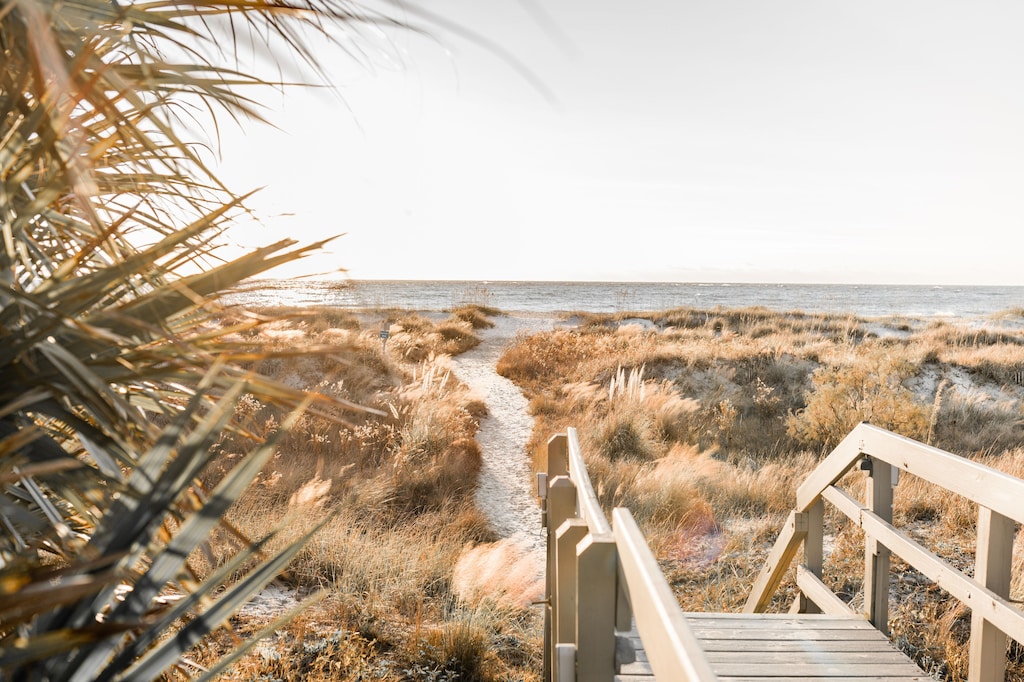 12 Ocean Point
Number 12 Ocean Point is another large and beautiful home in the Isle of Palms, this one big enough for a party of ten. Split the cost among you and your best friends to have a fantastic vacation here with so much to do and see. This home is three floors, including a rooftop deck with a wet bar. You will not be far from the beach, where you can enjoy swimming or spotting dolphins.
The covered porches give you a place to relax as well as amazing views of the neighborhood. This home also has an elevator for anyone who requires it. There is a community pool to enjoy or you can check out the world-class golf course. However you spend your time here, you will have a blast at one of the best Airbnbs in South Carolina!
Click Here To Check Rates On VRBO!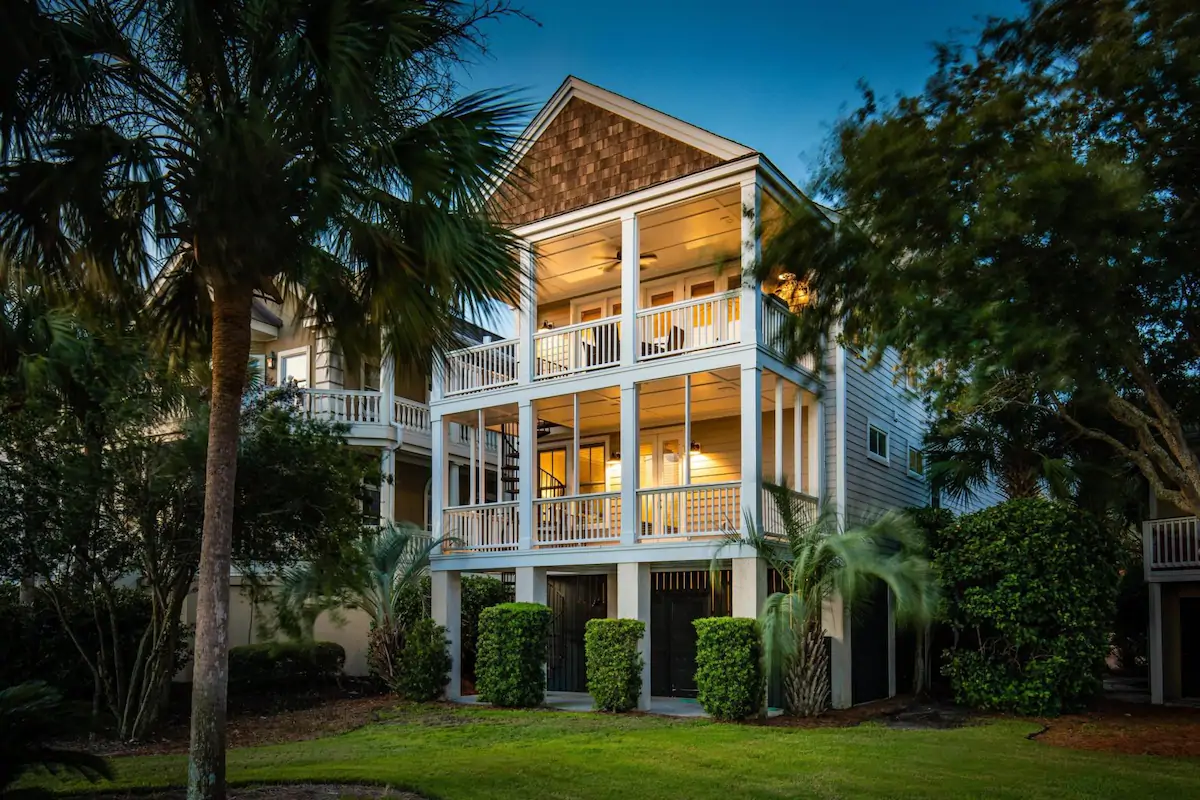 The Majestic Treehouse
We will start this list with the gorgeous Majestic Treehouse in Walhalla. This magical and romantic treehouse will make you feel like fairy royalty as you relax in the outdoor swing bed. This is the perfect place for nature lovers to book a honeymoon getaway or even get married! In warm weather, enjoy your meals outside. If it is chillier when you visit, then cuddle up on the bed inside and view nature through the wall made of antique windows.
Found on a forty-acre farm, this property gives you access to forest hiking trails, a small vineyard, an organic garden, and a picnic area. There is also a cute, outdoor shower ideal for communing with nature in a unique way. The hosts even offer a VIP experience if you want to add more fun and special treats to your stay.
Click Here To Check Rates On Airbnb!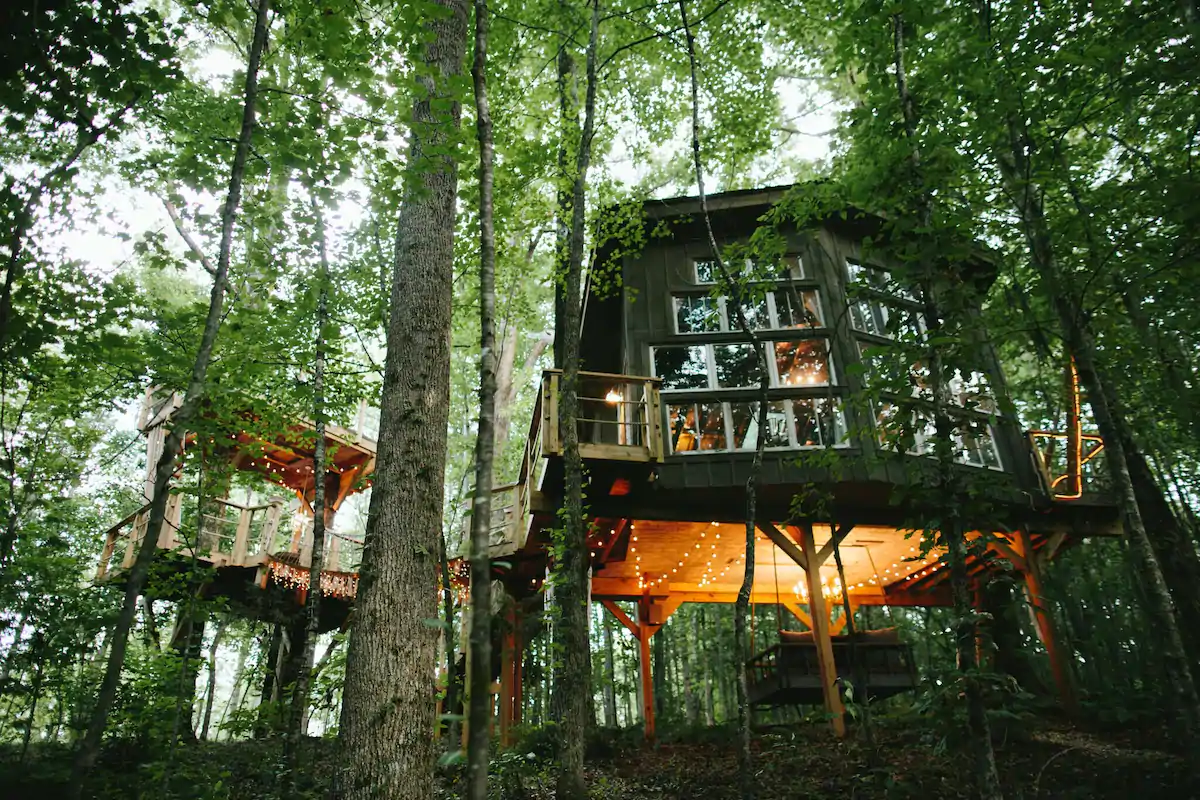 Downtown Charleston Cottage
Historic charm abounds in Downtown Charleston, South Carolina. This beautiful cottage is located in the trendy Cannonborough/Elliotborough district of the city. A large, stately magnolia tree out front welcomes you to the beautiful Rainbow Cottage.
This cottage is a perfect blend of modern amenities and vintage touches. The cottage can sleep 5 guests in two bedrooms. It has two and a half bathrooms. The Rainbow Cottage has paved off-street parking which is a real rarity in this part of the city.
Click Here To Check Rates On VRBO!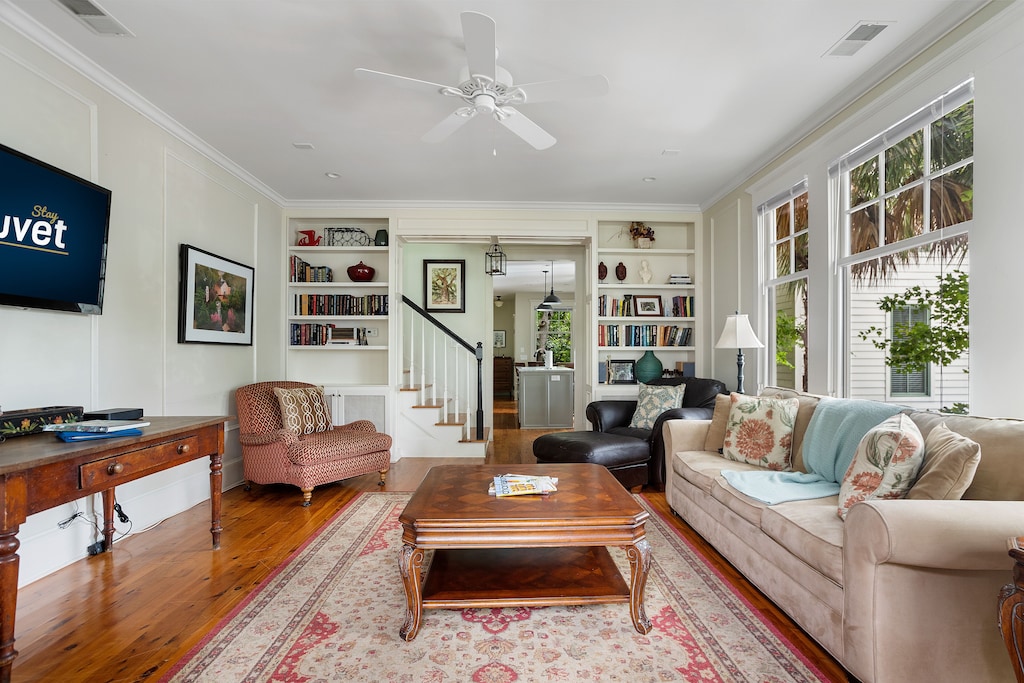 Nicklaus: Luxury Oceanfront
This sprawling three story vacation rental is perfect for those looking for all the bells and whistles for their next large family or friends gathering. This property can sleep fifteen guests in seven gorgeous bedrooms. It has six and a half bathrooms.
No details were overlooked in the construction of this luxury mansion by the sea. The photos of this Airbnb are well worth a click through! There are stunning Atlantic views from all the back windows and porches. You can look out over sunset at the beach from your own private pool and spa. This 7,500 square foot home would be an amazing place to make memories with your family and friends!
Click Here To Check Rates On Airbnb!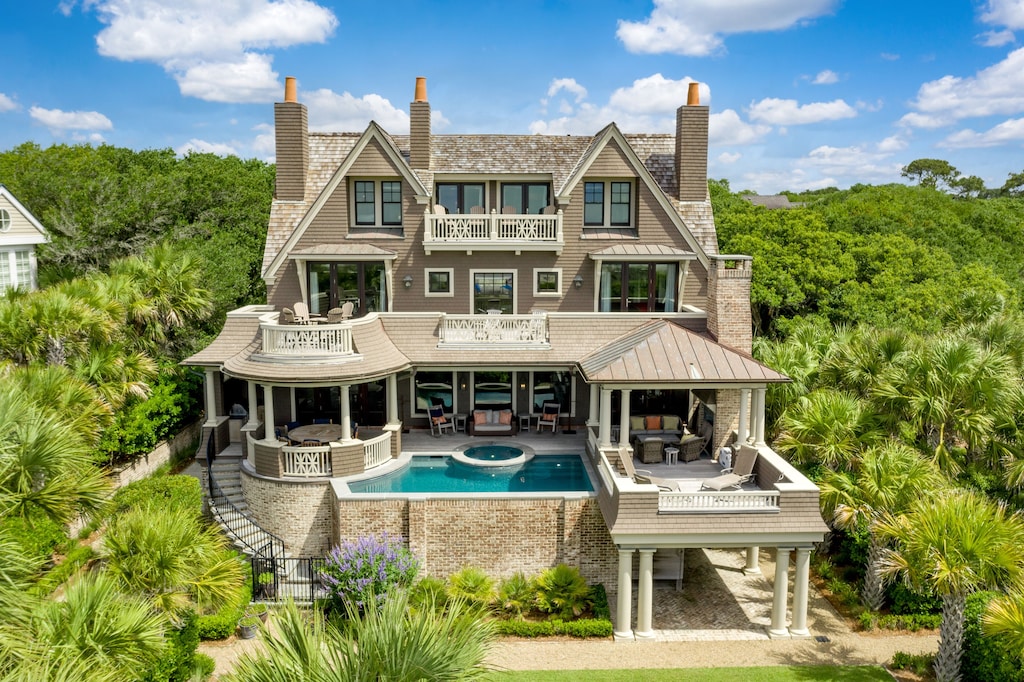 Stay at the Waterpark
If you're looking for some extra excitement in your Airbnbs in South Carolina, why not stay at the state's largest indoor waterpark? The Dunes Village Resort is right on Myrtle Beach and has an incredible indoor waterpark offering. This is an entry on our best VRBOs in South Carolina list perfect for families with kiddos!
This corner unit has amazing Atlantic views and is 885 square feet. It can sleep up to 6 guests. It has two beds in one bedroom and a pullout sofa. The condo has one bathroom with a jacuzzi soaking tub! Come make memories at Myrtle Beach and the super fun indoor waterpark!
Click Here To Check Rates On VRBO!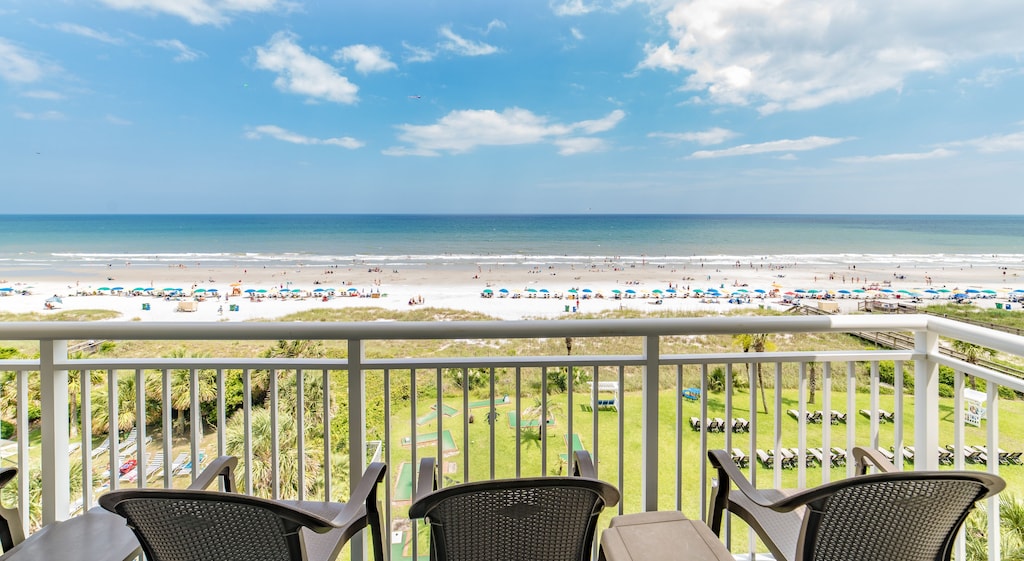 Retro Getaway
If you are a child of the '80s or '90s, then this Airbnb is for you! This retro getaway is probably the most unique on our list of South Carolina Airbnbs. The main room is filled with many arcade games and pop culture memorabilia. There is a giant couch where you can sit and play video games or read Japanese manga. You can also relax your muscles in the massage chair as you stream some TV.
This property is found in Surfside Beach, just down the coast from Myrtle Beach. The local beach is about a ten-minute walk away or you can use the provided bikes to get there faster. Some beach gear is available, such as beach chairs, an umbrella, and a cooler. When you get home from the beach, rinse off in the walk-in shower, which includes a rainfall showerhead as well as eight jet nozzles.
Click Here To Check Rates On Airbnb!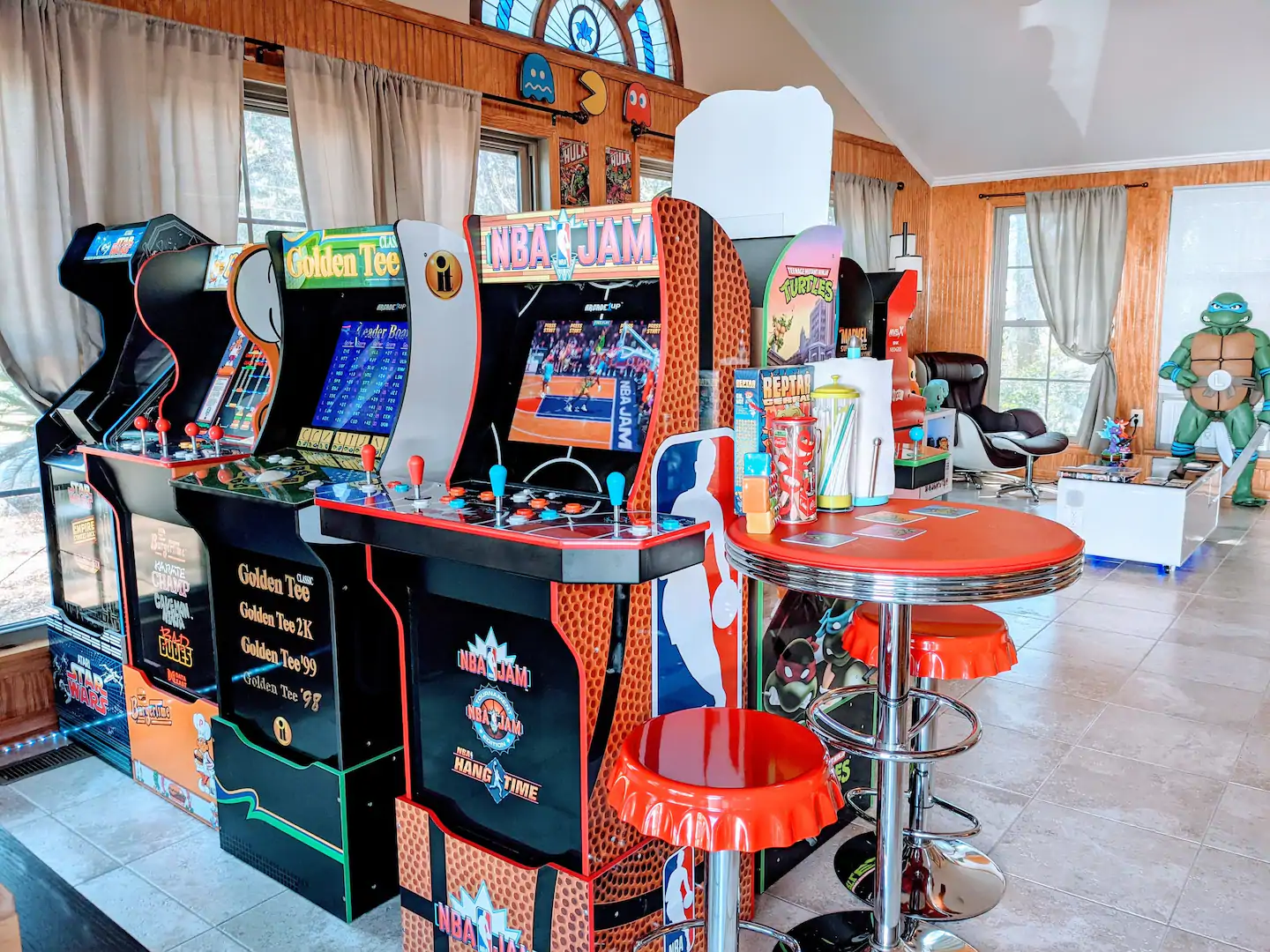 Sweet Tiny House
Tiny houses make such a fun vacation home base, we were thrilled to find this sweet purple tiny home to add to our list of the best Airbnbs in South Carolina.
This adorable tiny home fits in everything you'll need for a fun stay in Daufuskie Island, South Carolina. It is on the waterfront, has a private dock, and comes with a zippy little golf cart! The tiny home has two bedrooms and can sleep four guests. An impressive feat considering it has only 300 square feet! They even fit in a dishwasher and washer/dryer combo to make vacation cleanup a breeze. You're sure to have a great time in this cozy purple tiny home.
Click Here To Check Rates On Airbnb!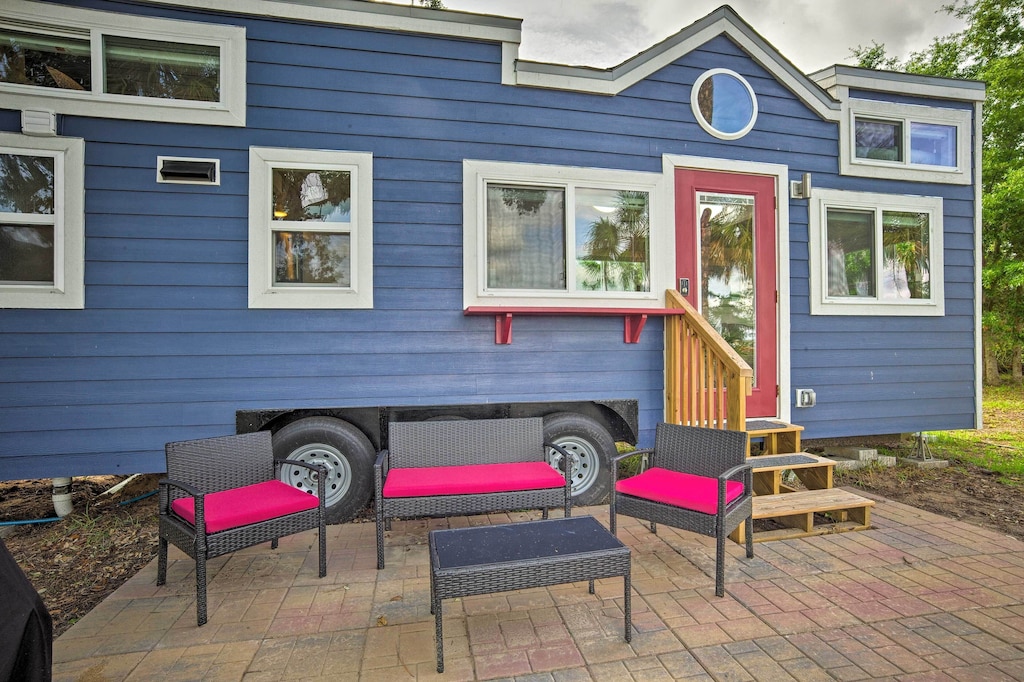 Historic Downtown Studio
This charming studio sleeps two right in the heart of downtown Charleston, on Market Street. The studio has been lovingly update to retain its 200 year old charm, while providing all the modern amenities you need for a comfortable stay.
This studio has made the most of the space and provided a small kitchenette with a refrigerator, microwave, Keurig coffee maker, dishes and utensils. Perfect for reheating your delicious leftovers from your adventures on Market Street! The exposed bricks and antiques give this place a one of a kind feel you just can't find in a hotel. You'll love watching the world go by in bustling Charleston from your private patio!
Click Here To Check Rates On VRBO!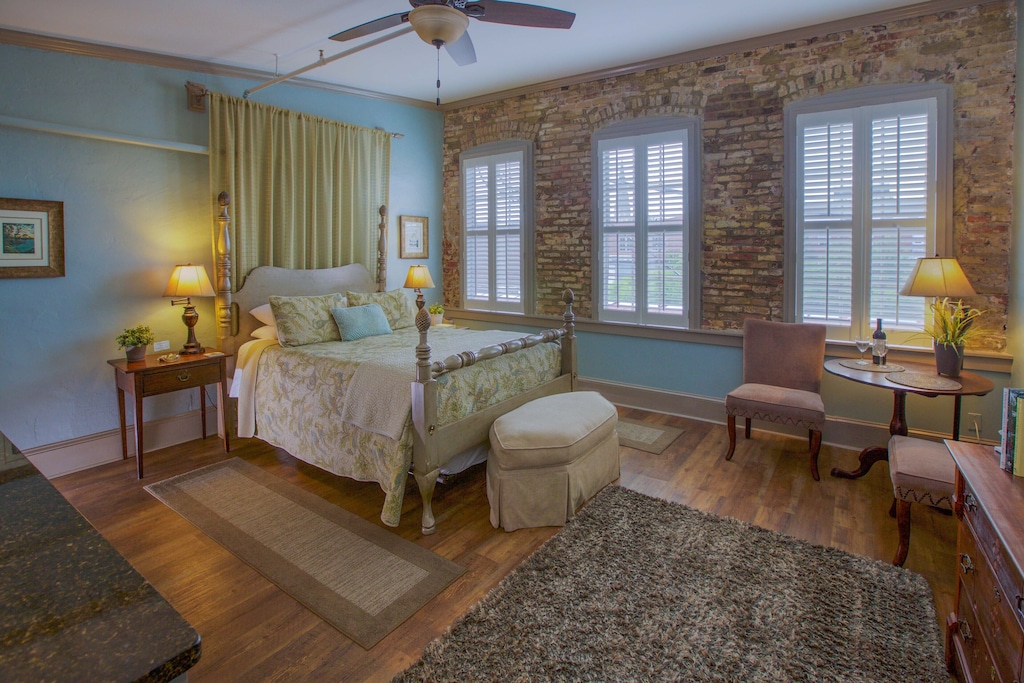 Swamp Rabbit Red Roof
The Swamp Rabbit Red Roof is a cute, little Airbnb in Greenville. This 1940s mill house is next to the Swamp Rabbit Trail. This pretty trail will lead you to downtown Greenville in about fifteen minutes if you walk or faster if you use the bikes provided. You will feel like a local as you bike the streets and discover everything the city has to offer.
This house will sleep five people and is great for a family vacation. It is also pet-friendly with plenty of space outside for your dog to run around. The back porch is a great place to sip your morning coffee or read a book. It also offers a pretty view of the green backyard.
Click Here To Check Rates On VRBO!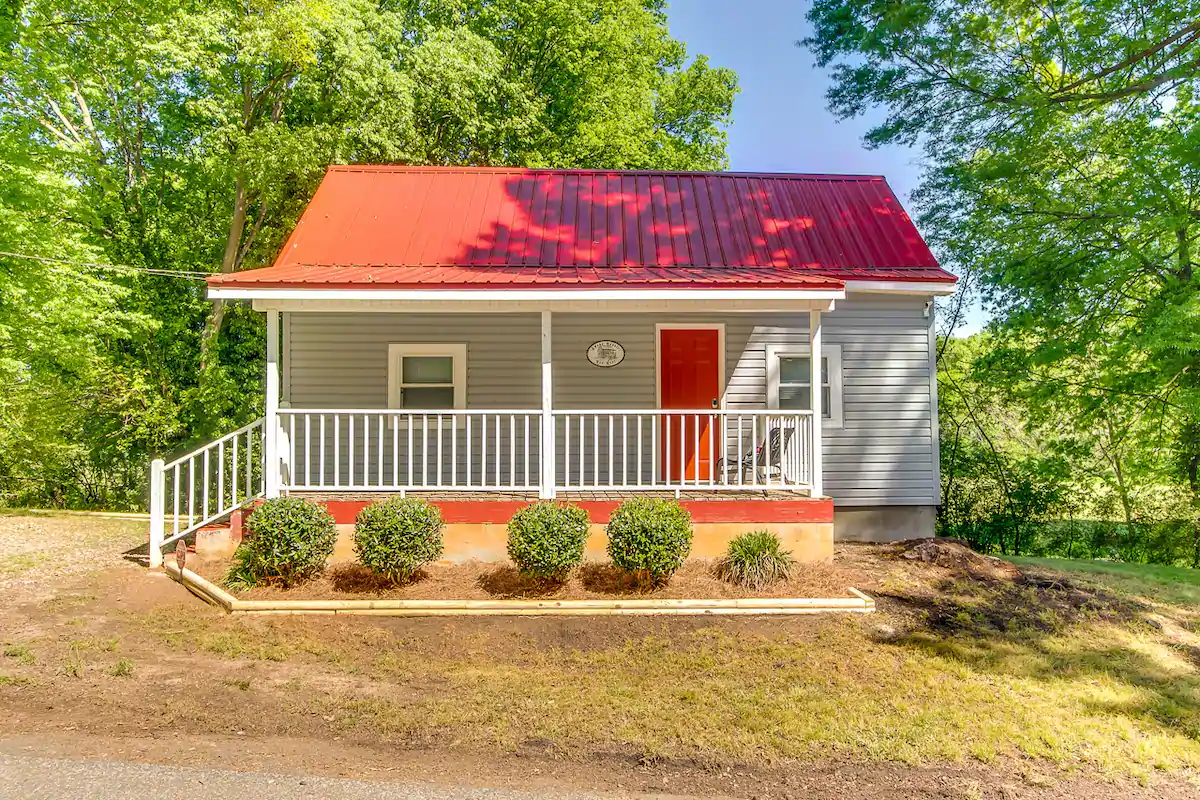 Cozy Carriage House
This historic carriage house surrounded by old growth oak trees is packing some serious southern charm. Just look at those front porches. This VRBO is located in historic Beaufort, which is known for its walkability and historic homes. Click here to learn about our favorite places to eat in Beaufort.
This listing is for the "Wren's Nest" upstairs unit. This VRBO can sleep four guests in two bedrooms. Its got one bathroom. The color scheme is a soothing blue and white and the home is full of lovely antique touches. Please note that you must be 25+ to rent this lovely carriage house.
Click Here To Check Rates On VRBO!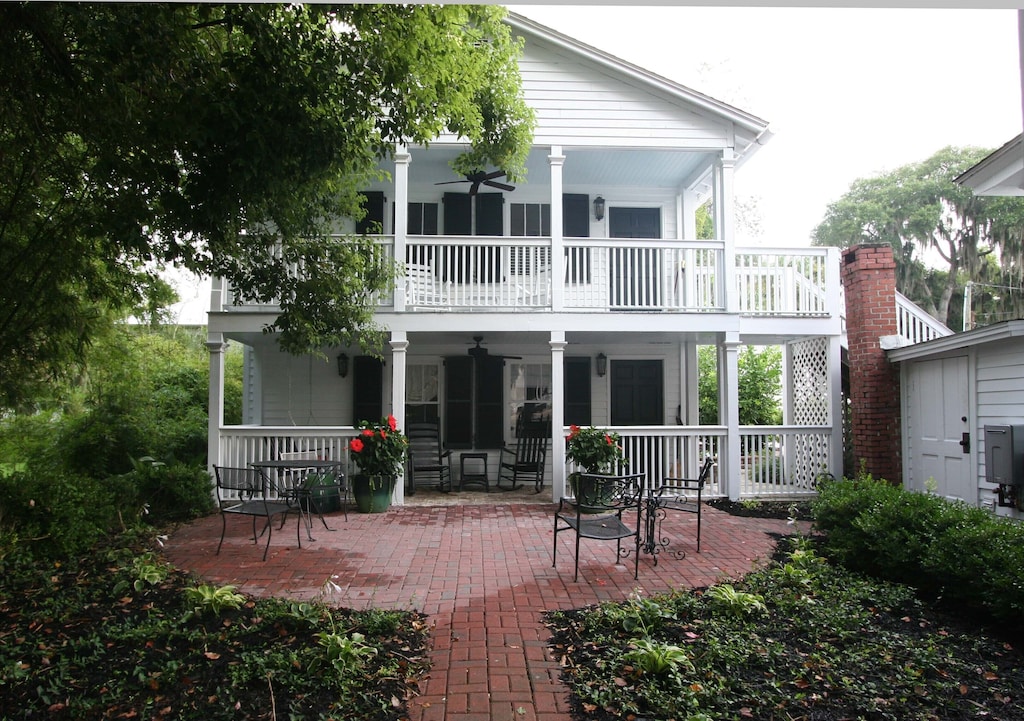 Tropical Tiny House
If you are looking for a unique place to stay in South Carolina, then this tropical-themed tiny house is for you! Dubbed La Casita Bonita, this home was designed with Miami and Mexico in mind. On the inside, you will find hand-painted tropical illustrations on the wall and many houseplants to tie everything together.
Even though this is a tiny house, it is fairly well-sized and has two separate bedrooms in order to accommodate four guests. You could easily use this South Carolina Airbnb for a friend's weekend or a romantic getaway. This tree-filled property is found in Fountain Inn about twenty minutes from downtown Greenville.
Click Here To Check Rates On Airbnb!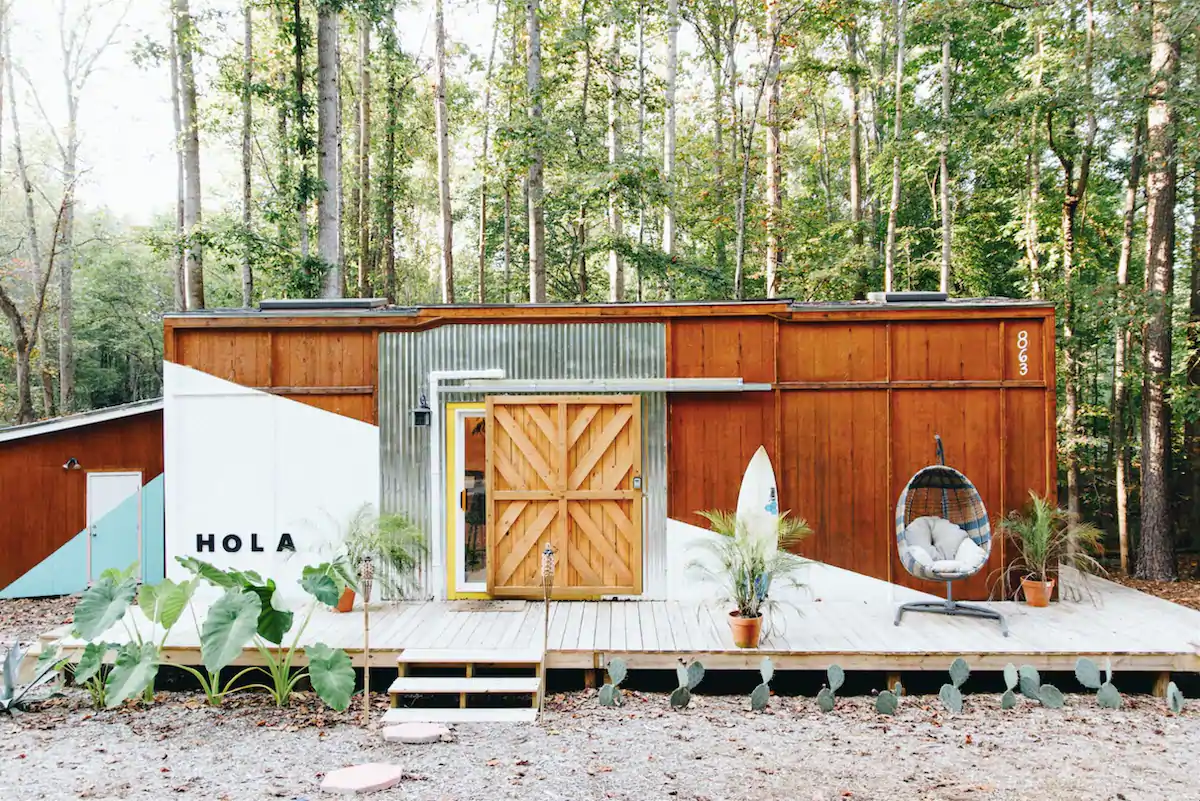 There are plenty of amazing Airbnbs in South Carolina to choose from so it will not be hard to find somewhere amazing. Whether you are planning a large family vacation to the beach or want to spend a romantic night in the woods, there is a place for you. South Carolina is a state full of fun and beauty waiting for you to make some great memories.