Are you looking for restaurants in Beaufort, South Carolina? We've got you covered! Beaufort is a lovely little town on the island of Port Royal in the southeastern United States. The town is in a fantastic location and is known for stunning southern architecture, its large harbor, seafood, and a plethora of outdoor water activities. You're sure to work up an appetite after time spent exploring the beauty that is Beaufort.

The history of Beaufort is wide and dynamic. The area was subject to many European explorations and many failed colonizations. The packed history and culture of the south can be seen and learned about while traveling through Beaufort. History is alive today through the food still served in Beaufort. Get ready to try a taste of the south in Beaufort, South Carolina!

Luckily for you, you can find a wide variety of foods and restaurants. This little coastal town has Italian, Mexican, and American cuisine. And, of course, a plethora of southern cooked seafood. Swordfish, grouper, shrimp, swordfish, and more can be found cooked to perfection! Travel is enriched through the food that comes from the area you are visiting. You will find yourself falling in love with the town of Beaufort through their cuisine. So, which of these fantastic restaurants in Beaufort will you try first?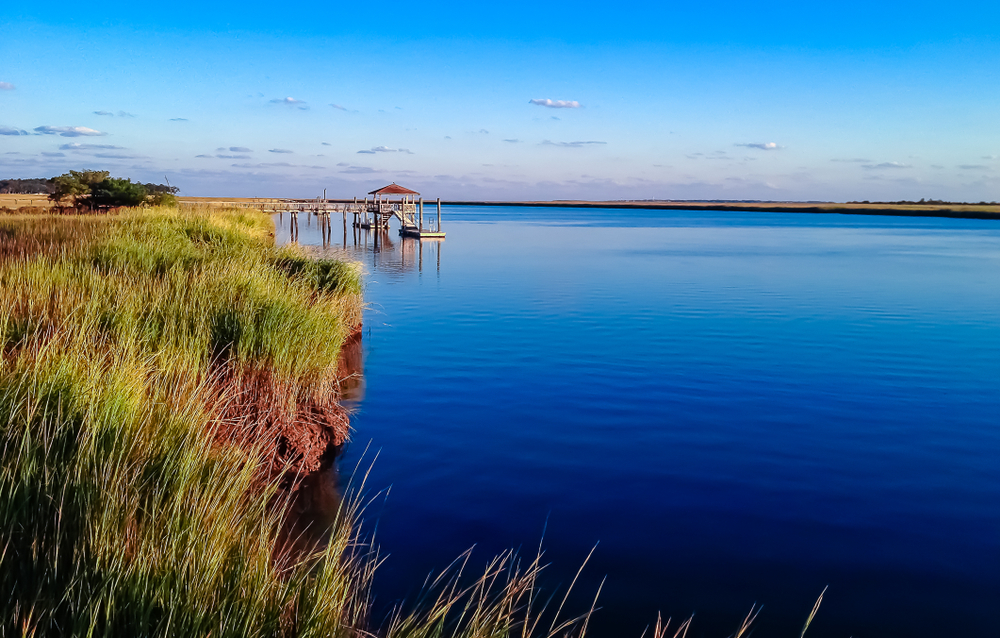 12 Best Restaurants in Beaufort SC You Must Try
Wren Bistro & Bar
If you're looking for downtown Beaufort restaurants, consider Wren! This delicious restaurant gives you a selection of seriously amazing meals to choose from during your visit. You will find dishes that are odes to the area and the seafood that comes from it, like fish and chips, crab fritters and shrimp, and artichoke dip. Of course, the menu wouldn't be complete without also including some regional dishes like fried green tomatoes and southern meatloaf.

Wren is a beautiful restaurant in downtown Beaufort that has a unique vibe. Exposed brick, white table cloths, and food that will make you excited to come back, all contrasting the bright light coming through the windows and the hustle and bustle of people and cars zipping by outside. Even if it's not time to eat, step inside to have a drink at the bar. You will find tons of cocktails to try at Wren!
Dos Amigos Mexican Grill and Tequila Bar
When looking for Mexican restaurants in Beaufort, Dos Amigos should be at the top of your list! After trying some of the local cuisines in Beaufort, you may want to mix things up a bit and go out for some delicious Mexican food while you're in town. Dos Amigos has all of your favorite Latin American meals like fajitas, tacos, ceviche, and pollo asado. Plus, many other chicken and steak options as well.

For a wide variety of margaritas and other cocktails, there's no better place than Dos Amigos in Beaufort. A large selection of alcohol and a variety of margaritas are available at this Beaufort restaurant. It's always great when you can support local communities when you travel. At Dos Amigos, you can drink and support local by ordering some of the South Carolina drinks off of their menu.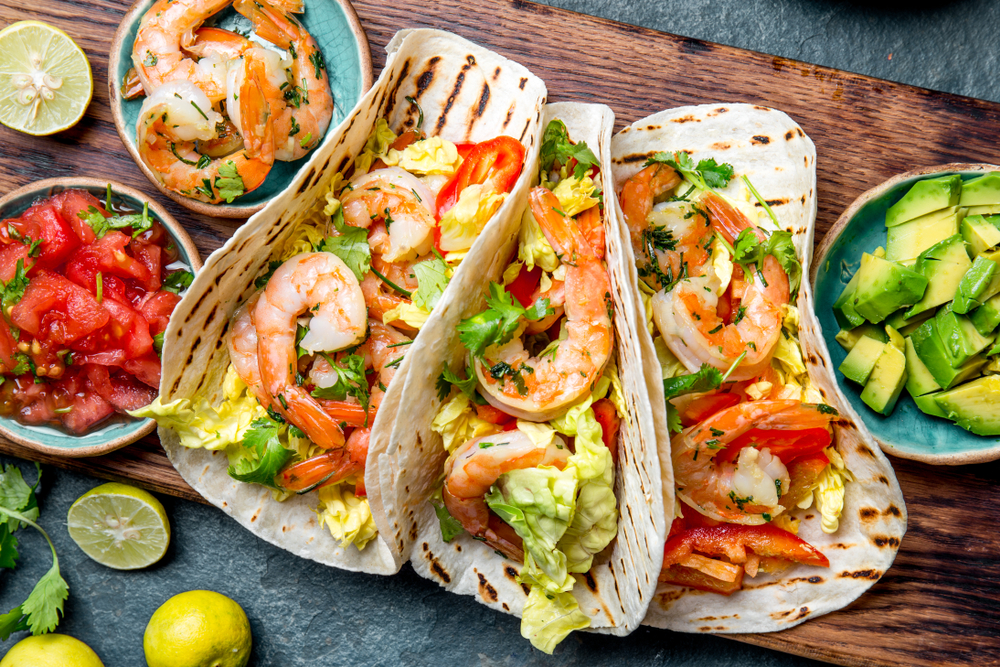 Gilligan's Seafood Restaurant
If you're looking for the best seafood restaurants in Beaufort, add Gilligan's Seafood Restaurant to your list! Seafood, gumbo, and hushpuppies are all staples of menus in South Carolina. You can get a true taste of Beaufort and South Carolina as a while by trying some of these classic foods. At Gilligan's Seafood Restaurant, you can taste some of the very best that the south has to offer!

Seafood classics like fried shrimp, oysters, and flounder can be bought at this seafood restaurant in Beaufort. You can order from the raw bar or steamer, or you can take a step away from seafood and order from the beef and chicken menu. The hushpuppies at Gilligan's have been complimentary for guests since 1991 and really add to a great experience at the restaurant. A trip to Beaufort just wouldn't be complete without tasting some Lowcountry classics like shrimp and grits or gumbo. Which will you try first?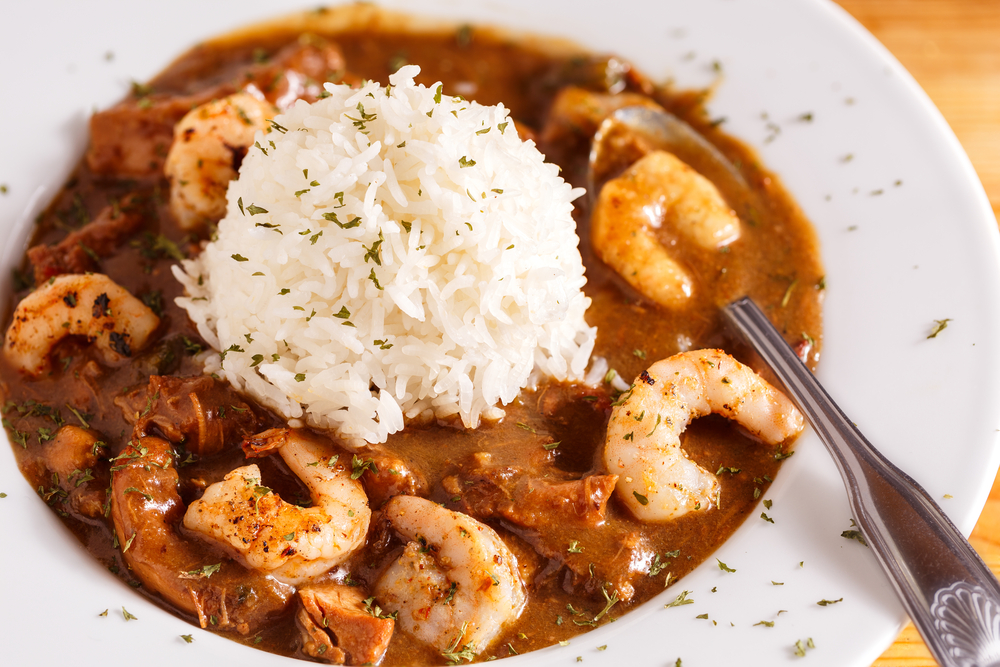 Plums
Since Beaufort is a coastal town, it's only natural to seek out restaurants that are on the water. The water around Port Royal Island and Beaufort is full of history, beauty, and an abundance of seafood. Plums is one of the very best Beaufort restaurants on the waterfront. This laid-back restaurant is the perfect place for soups, salads, and sandwiches! Of course, they have burgers, poboys and other meals to suit your fancy as well.

Find yourself at Plums, looking out over the water, while you indulge in one of their sandwiches. Shrimp salad BLT, classic Rueben, and curry chicken salad sandwiches are all great options. At the same time, it can be hard to pass up on the flounder or shrimp poboys and their cheesy burgers. No matter what you choose, a visit to Plums is a must as they are one of the best restaurants in Beaufort, SC!
Sea Eagle Market
For delicious locally caught seafood cooked southern style, Sea Eagle Market is the place to be! Have you ever had tasty South Carolina scallops, fried grouper, crab cakes, and blue crabs? There's no better place in Beaufort to try them for yourself! Sea Eagle has many South Carolina specialties on its menu for you to choose from.

The food at Sea Eagle is always fresh and leaves guests to the restaurant raving about the taste, price, and service they receive. On top of fresh seafood and fried delicacies, Sea Eagle also has a selection of classic southern sides. Corn on the cob, potatoes, mac and cheese, green beans, coleslaw, and hushpuppies are all available. The restaurant is calm, cozy, and gives guests a true small coastal South Carolina seafood restaurant experience. The Sea Eagle Market is one of the best restaurants in Beaufort, South Carolina.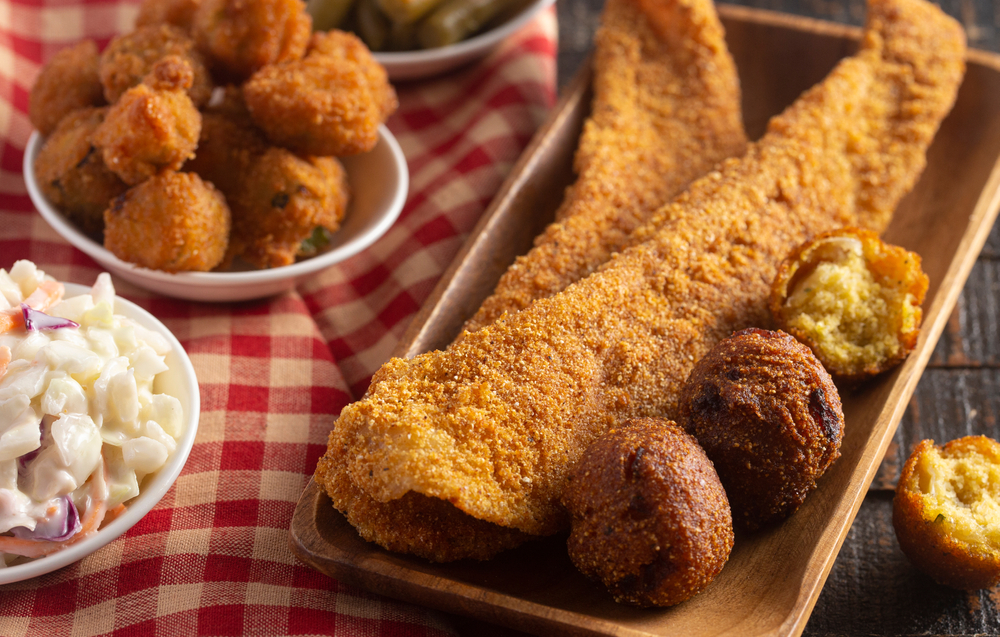 Blackstone's Cafe
This restaurant has the most breathtaking and mouthwatering breakfast in Beaufort! The food at Blackstone's Cafe is simply unreal. Flavor-packed, cheesy goodness is waiting for you at this Beaufort, SC restaurant. From omelets, bacon, and hashbrowns to croissant sandwiches and french toast, you can trust that you will love your options for breakfast at Blackstone's Cafe.

Traditional American breakfast meets southern staples at Blackstone's. This Cafe is the kind of place you will want to stop by when visiting the area. You may be tempted by fancy restaurants or little mom-and-pop-type restaurants in the area, but you don't want to overlook Blackstone's! You'll fall in love with their spin on traditional American breakfast foods and southern delicacies.
Lowcounrty Produce Market & Cafe
Lunch in Beaufort is glorious when you eat at the Lowcountry Produce Market & Cafe. Of all the restaurants in Beaufort, South Carolina, this is the one you can't miss if you are a health-conscious traveler. Yummy dishes like broccoli salad, avocado toast, protein-packed salads, and more are there for those looking for a healthy lunch in Beaufort.

Of course, there are other menu items that are perfect to splurge on. They have hushpuppies, pies, and fried chicken sandwiches, just to name a few favorites! The interior of Lowcountry Produce Market & Cafe is amazing. Patterned plates, light green shelving, windows, and cabinets, and other South Carolina decor options make a visit to this restaurant so much fun. Sit in their beautiful dining room and glance out the large windows to the Spanish moss-covered trees while enjoying a plate of delicious food for yourself!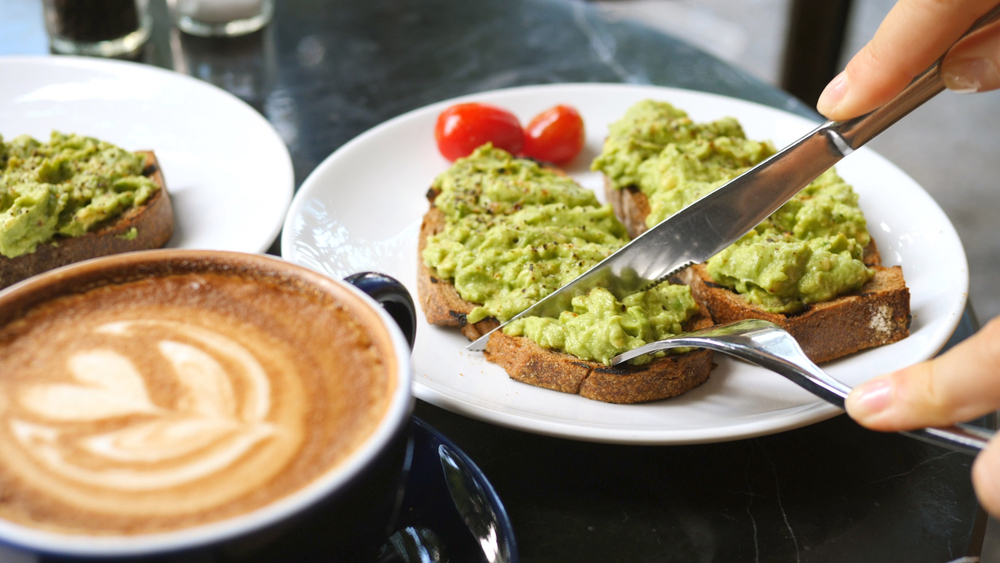 Common Ground Marketplace Cafe
When heading to brunch in Beaufort, make your way to Common Ground Marketplace Cafe. This lovely cafe has a menu bursting with delicious brunch dishes. They have a variety of quiche options, yummy biscuit sandwiches, muffins, pastries, and a full coffee menu. After a yummy cinnamon roll or omelet made to your liking, you will be ready to take on the day exploring Beaufort!

Of course, if you are so inclined you can dive into their gelato bar after you have brunch! Their gelato bar has rows of colorful and tasty gelato flavors. If gelato isn't your thing, no worries, you will find other sweet treat options there as well. You can find cakes, pies, tiramisu, and more! Common Ground is just steps away from the Henry C. Chambers Waterfront Park, so you can take your coffee or gelato to go and have it on a walk along the waterfront!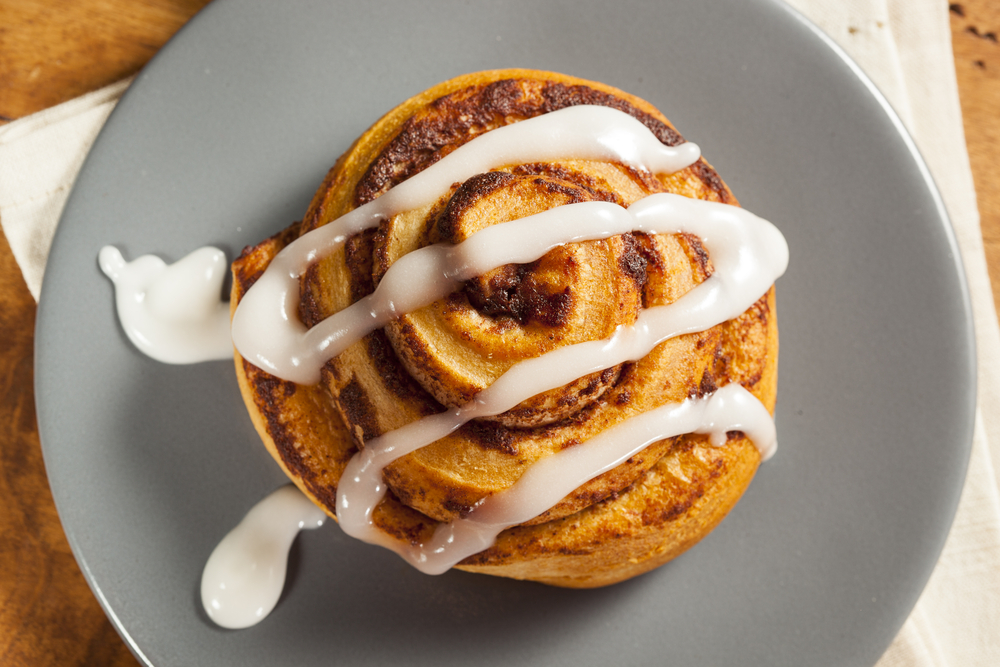 Saltus River Grill
Dinner in Beaufort meets fine dining at the Beaufort, South Carolina restaurant. Insane water views from their patio make for an incredible dining experience. With lights strung overhead and palm trees all around, you will love dining outdoor at the Saltus River Grill. You can find mind-blowingly flavorful and meals at Saltus that will leave you wanting to come back tomorrow!

Your taste buds will dance for the sea scallops, coldwater mussels, and sushi! If seafood isn't your thing, you can enjoy other dishes like chicken and dumplings, pan-roasted sirloin, as well as a selection of soups and salads. Of course, a fine dining experience wouldn't be complete without a selection of remarkable spirits. You can find a long list of bourbons, whiskey, and rye at Saltus River Grill.
Panini's On The Waterfront
Looking for the best Italian restaurants in Beaufort? Panini's On The Waterfront is a great option! Although miles away from Italy, you can find traditional Italian and Meditteranean flavors, right in Beaufort, South Carolina at Panini's. You will find not only traditional dishes but others as well. Penne, spaghetti marinara, linguini with clams, olive focaccia, crab cakes, fried shrimp, she-crab soup, and much more wait for you at Panini's On The Waterfront!

As the name suggests, this restaurant is on the water in Beaufort and is the perfect place to eat outside in the sunshine while you listen to the waves roll in. You will find yourself surrounded by palm trees and lovely water views, what's better than that? Panini's is also a dog-friendly establishment, making it one of the best restaurants in Beaufort!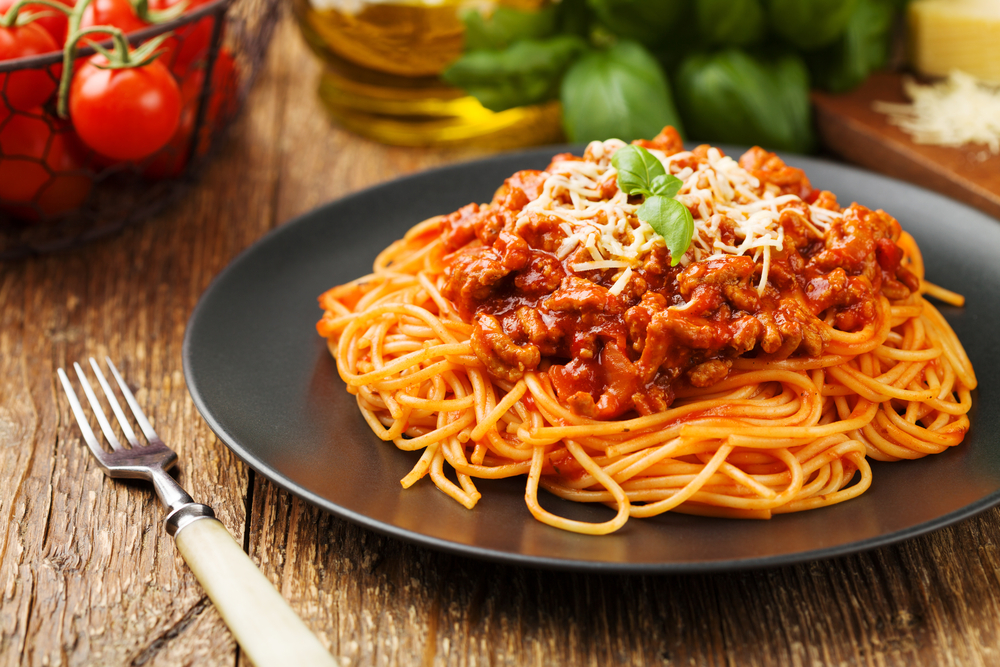 Ladys Island Dockside
For crab lovers, Ladys Island Dockside is the place to be! You can find crab legs, lobster tail, shrimp, calamari, and more served alongside fresh vegetables like corn on the cob, baked potatoes, green beans, carrots, and more. Whether you are looking for fried or steamed seafood, you can find it at Ladys Island Dockside.

Fried green tomatoes, cornbread, salads, oysters, and unbelievable frozen and dessert drinks are also available. You will find drinks like lemon drop, blueberry cobbler, and peach martinis, as well as classic frozen cocktails like strawberry shortcake, peachs'n'cream, and Coladas. To top off this amazing restaurant, it has a waterfront bar and eating area, and outdoor seating. Impeccable food with waterfront views and drinks, yes, please!
Jason's Seafood & Wings
Are you ready for some real Southern cuisine? Jason's Seafood & Wings serves up dishes like shrimp and gravy over rice, country-fried steak, oysters, scallops, seafood platters, and much more! Pair your meal with coleslaw, hushpuppies, or fresh veggies. If you are feeling brave you can try the liver or gizzards with grits or rice. This little restaurant in Beaufort, South Carolina is off the beaten path and is a much more local-oriented eatery.

If you want to get a taste of what South Carolinians were eating long before the large fine dining establishments popped up on the waterfront of Beaufort, then a visit to Jason's Seafood & Wings is a must. It's also a great idea to grab a slice of one of their cakes to take with you for later. They have chocolate, lemon, sweet potato, and red velvet to choose from. Dive in and indulge at Jason's Seafood & Wings!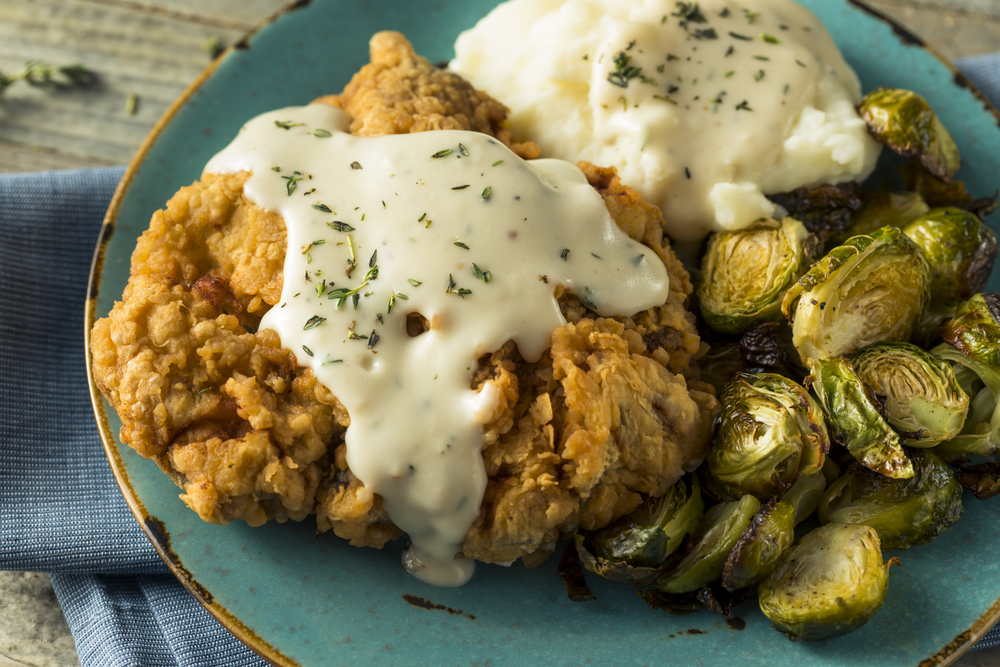 Any stay in South Carolina is so much fun! But, visiting some incredible restaurants while you are there is even better. Restaurants in Beaufort are simply amazing. From international cuisine to seafood and southern foods, the meals available in Beaufort really bring life to your experience in the town.

In the Lowcountry, there is a history of canning local seafood. Oysters, shrimp, and other sea creatures all got packaged in the area. This history still plays a role in the food served in the area to this day. The food in Beaufort has been perfected over the years of shrimping, canning, cooking, and preparing food that is largely collected locally.

A good meal from one of these amazing restaurants will make your time spent in Beaufort even more amazing than it already will be. Whether you're looking for some southern classics like hushpuppies and gumbo or for fresh seafood like oysters or scallops, you will love these fantastic restaurants and what they have to offer! Which will you visit first?