Have you been looking for beaches in Louisiana for your next day-cation? Look no further. We found all the best Louisiana vacation spots for you to have fun on the beach and more!
Everyone needs a getaway to listen to crashing waves and feel the sand between their toes, at least every once in a while. Beaches are a fantastic place to find rest, soak in the sun, and play in the water. The marshy coastal beaches of Louisiana are known for swimming, fishing, shell-combing and kayaking. With a range of beach types, there is something every type of beachgoer will like.
Without any further delay, let us present to you our findings. Here you go. Enjoy this epic list of nice beaches in Louisiana that you'll want to visit.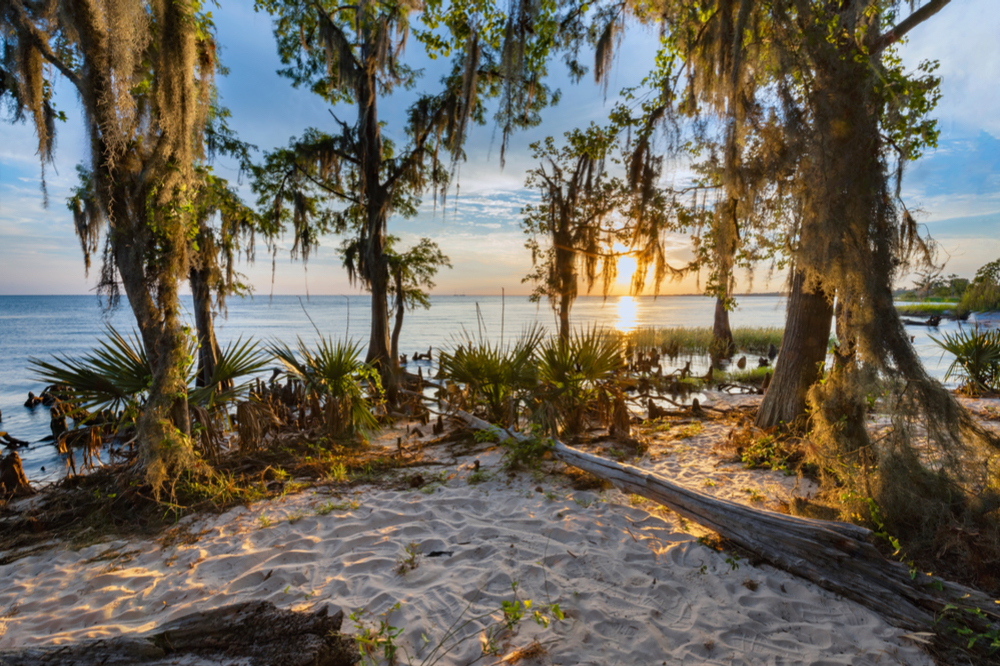 Does Louisiana Have Any Nice Beaches?
ABSOLUTELY. The coast of Louisiana has some of the best beaches that feature warm waters from the Gulf of Mexico. It is okay if you can't get down to Louisiana's coast for a day trip to the beach because we have beaches near Louisiana cities too! Since the state of Louisiana has a naturally small coastline, beachgoers make great use of the state's riverfronts and lakefronts as well.
Does Louisiana Have Any Clear Water Beaches?
Like previously stated, Louisiana beaches feature the best shores along rivers, lakes, and the coastline along the Gulf of Mexico. None of the beaches have crystal clear water, however; the beaches are fun, exciting, and safe to swim in.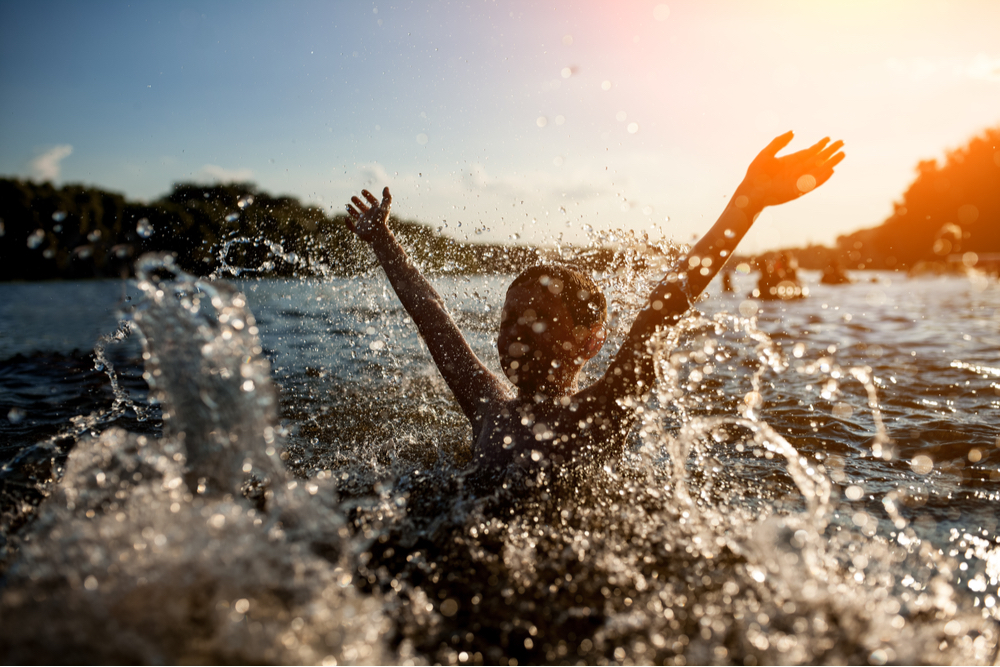 7 Best Beaches in Louisiana
Lake Charles Beach
First, let's start with one of the best beaches in Louisiana, the Lake Charles Beach. Known to be the only natural white sand inland beach on the Gulf Coast, this destination is popular for its beautiful shoreline and ease of access.
The freshwater beaches of Lake Charles offer a great alternative to the ocean. Not everyone can get down to the coastline, which makes the beach here so cool. Just a few minutes of a drive will get you to be relaxing on a beach chair with toes in the sand. Sunbathe, swim, or catch a game of volleyball on the shore. Stay for beautiful evening sunsets and the freshwater air.
While hanging out in the area, check out the other things that Lake Charles has to offer. Exploring the nearby Creole Native Trail is one of the best things to do in LA.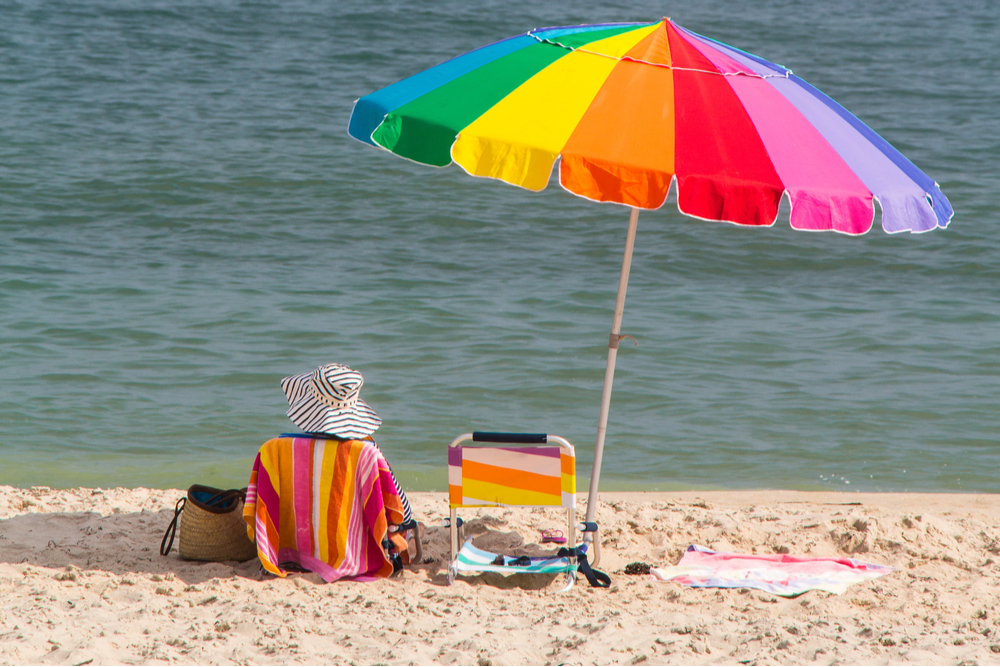 Rutherford Beach
Rutherford Beach is well known by locals and loved by families. This sweet little beach is located at the old mouth of the Mermentau River, making it a great spot to take the canoes and kayaks. Because its just a short drive from popular Louisiana vacation spots like Lake Charles, make the drive to visit this charming beach.
Go to Rutherford Beach if you seek solitude among crashing waves. There is plenty of sand to roam on, go shell collecting, or relaxing under a beach umbrella. Locals love this beach particularly for watersports too! There are over 9 miles of calm waters to kayak and canoe before getting back into the Gulf's choppy waters.
Rutherford Beach is one of the best beaches in Louisiana to go camping. Just drive up, pitch a tent and wake up with a view on the water of an incredible beach sunrise. Overall, visit for the serene seascapes and natural beauty that everyone loves on this shore.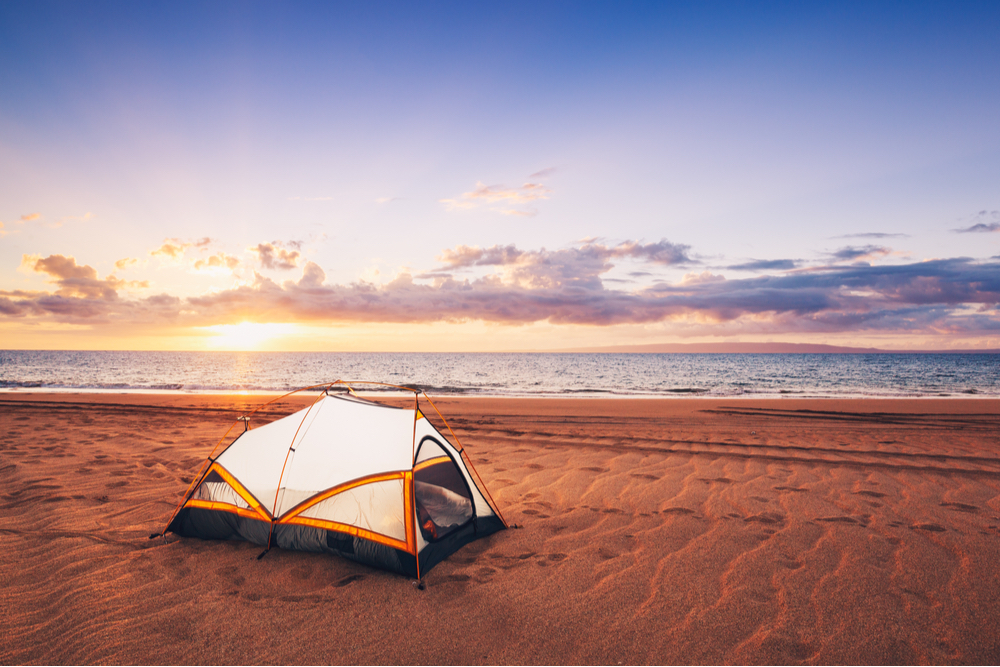 Holly Beach
Another one of the great Gulf Coast beaches in Louisiana is Holly Beach. With 6 access points, there will be no problem finding a spot on the shore to call your own. The shores here are great for offering beachgoers a chance to kick back and soak in the small-town vibes.
Colorful Louisiana stilt homes give the coast line a charming southern feel. Because there is not much commercial development on this beach, it provides a stunning and relaxing backdrop for everyone.
We love to visit Holly Beach for swimming and boating. Wind-surfers love catching the winds shifting about on the waters here. We love even watching others' billowing sails just from the shore. Its a picturesque beach all in all, so we suggest waiting to watch the sunset too.
Finally another reason this shore rocks, is that it is a popular spot for families. While being a great place to swim almost any time of year, the sands here are awesome for laying out to sunbathe. Kids love coming to the sands for shell combing and sand castle crafting. Undoubtedly there is something for everyone at Holly Beach.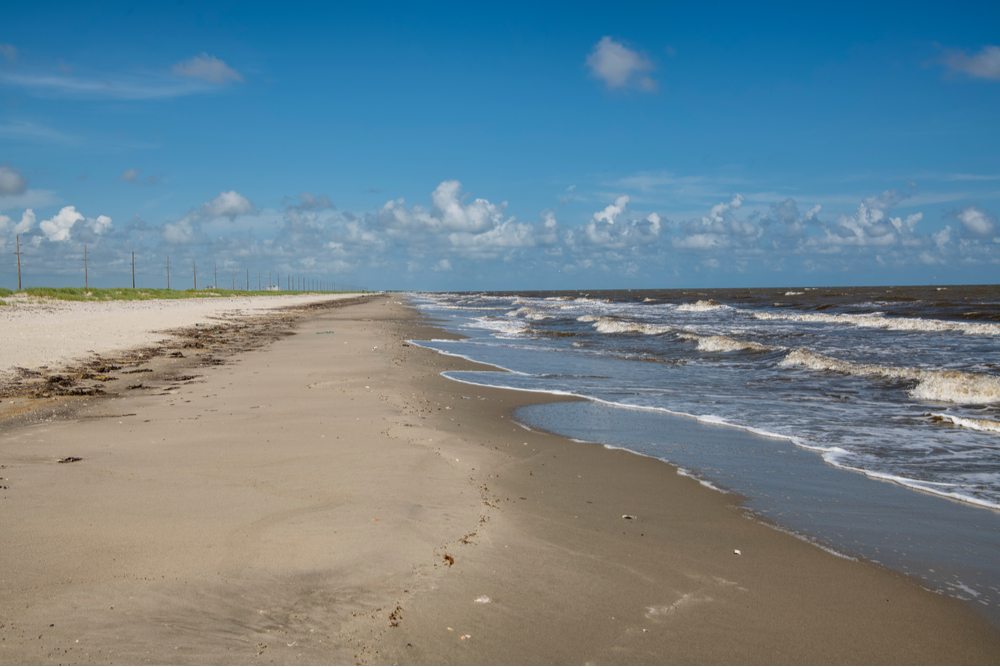 Shell Beach
One of the best ocean beaches in Louisiana is Shell Beach. Located just 30 miles from New Orleans, Shell beach is a great stop to getaway from the city.
After you are done being scared from the best New Orleans ghost tours, you may need a restful day at the beach. Shell Beach is perfect because it offers beautiful views in every direction. The sunsets here are absolutely picturesque and totally worth watching. Layout a blanket any time of day to sunbathe, watch the sky, or meditate.
For more ideas of things to do when visiting the nearby city of New Orleans, check out this epic list!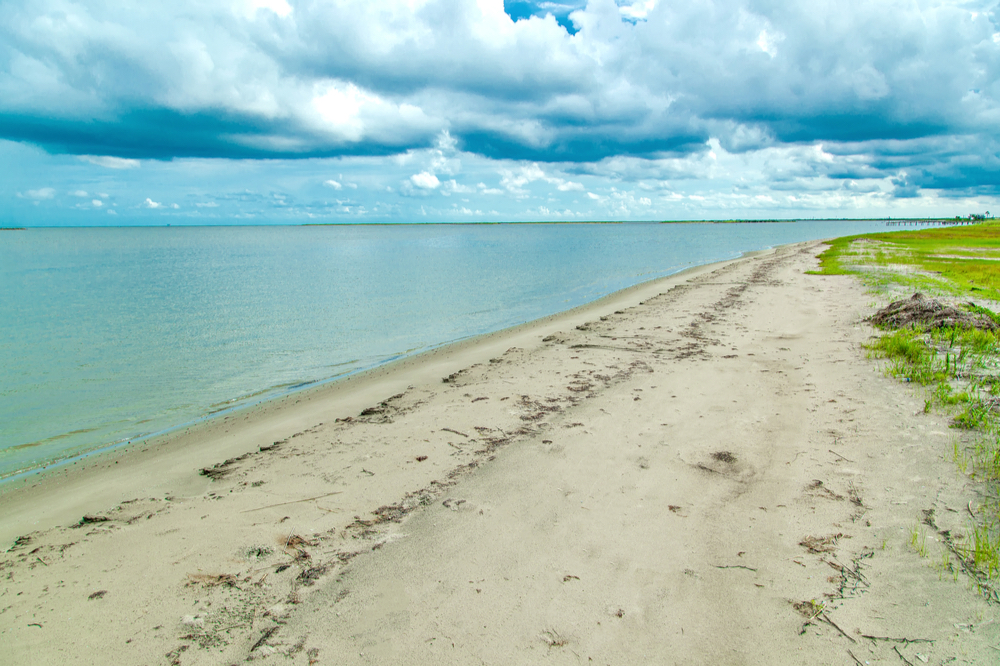 Cypremort Point Beach
Cypremort Point Beach had to be included in our list of Louisiana beaches. Despite being about a 2 hour drive from Baton Rouge, the beach is totally worth the drive for a day in the sun. This man-made beach lies right between Grand Isle and Cameron.
Although the beach at Cypremort Point is small, it trades quantity for quality. The beach totals right at half a mile long. We love Cypremort Point for its fun opportunities for a day on the water. Its easy to go water skiing, windsurfing, or sailing with the use of the boat launch. Don't be surprised if you look out on the water and find colorful sails out on the horizon. Another thing we love about this beach is walking along the 100 foot pier. Find out what fishermen are catching in the waters below.
If you are looking for other things to do while in the area, we suggest a visit to Avery Island's Tabasco Factory for a sneak peak of how the sauce is made, or stop by the Jungle Gardens.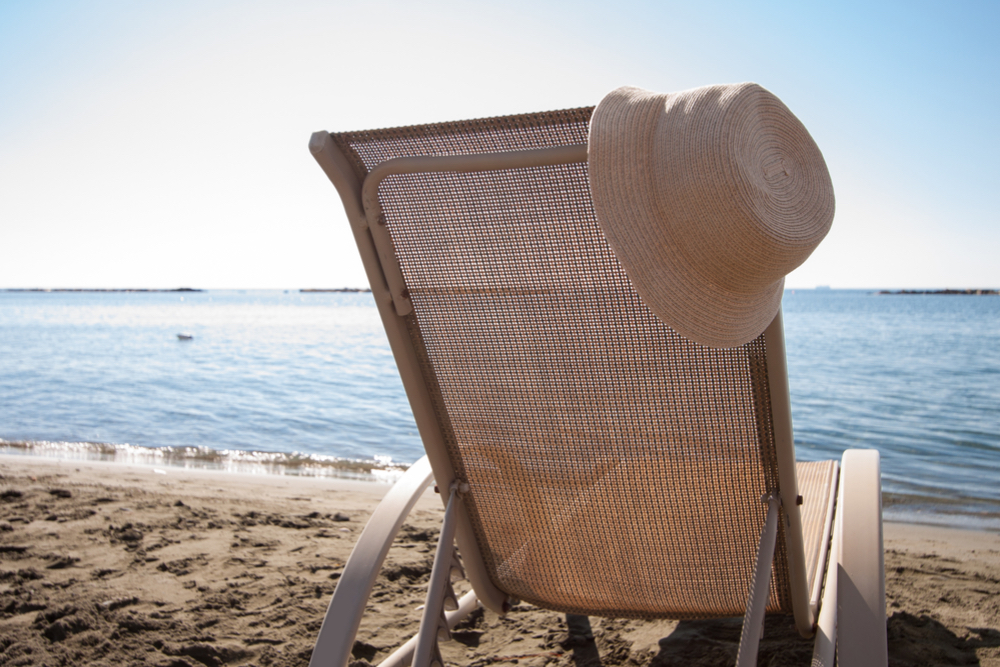 White Sands Lake Day Beach
For the most fun beaches in Louisiana, we go to the White Sands Lake Day Beach. The shores here are mega family friendly and are also known for being the safest beach for kids. Its only an hour away from all the cool places to visit in New Orleans, which is perfect for a beach day getaway.
Did we mention that this beach is a blast? Beachgoers love the waters at White Sands for the inflatable water slides, floating mats, and trampolines. If inflatables are not your thing, go for the sunbathing. Whoever you are, go for the fun!
The best tip for visiting White Sands Beach is to prepare to stay all day. Pack the sunscreen, a lot of it. Bring your own beach chairs and coolers for a great full day on the water. Packed everything else but forgot the beach umbrella at home? No worries. The day is saved because the beach is complete with rental cabanas on the shores. And yes, that even come with picnic tables.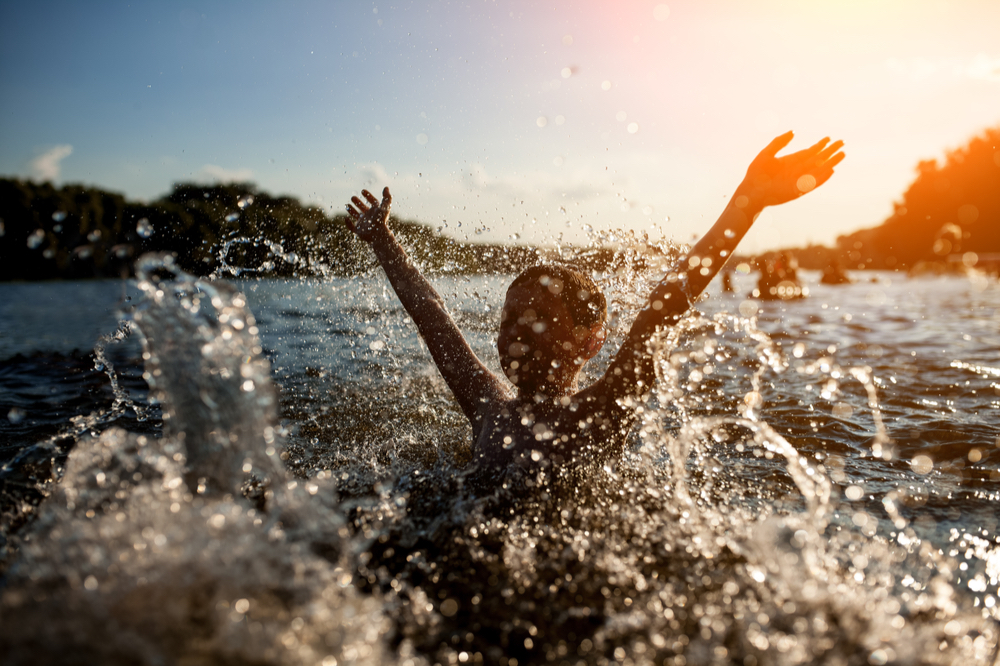 Grand Isle
Look no further for one of the most highly favored beaches on the coast of Louisiana. Grand Isle provides the closest ocean beach access from New Orleans. The beach access is located within a state park on one of Louisiana's barrier islands.
Swim, comb for shells, build sandcastles and much more on the shores of Grand Isle. For fun outside the water, explore the nature trails in the park. There is a variety of wildlife to find on Grand Isle, perfect for nature lovers. Stay for the night and try out beach camping at for an interesting weekend getaway in Louisiana!
Grand Isle is also touted as being one of America's best fishing spots. There is a pier that stretches out over the water so you can see the marine life below. Toss a line down with some bait to fish or just walk to see the view at the end. The pier even has lights if you prefer walking or fishing at night.
With all the care and upkeep from the park, its no wonder that Grand Isle is labeled as one of the prettiest beaches in LA. No words are needed to see why this popular destination south of New Orleans has obtained such a flawless reputation.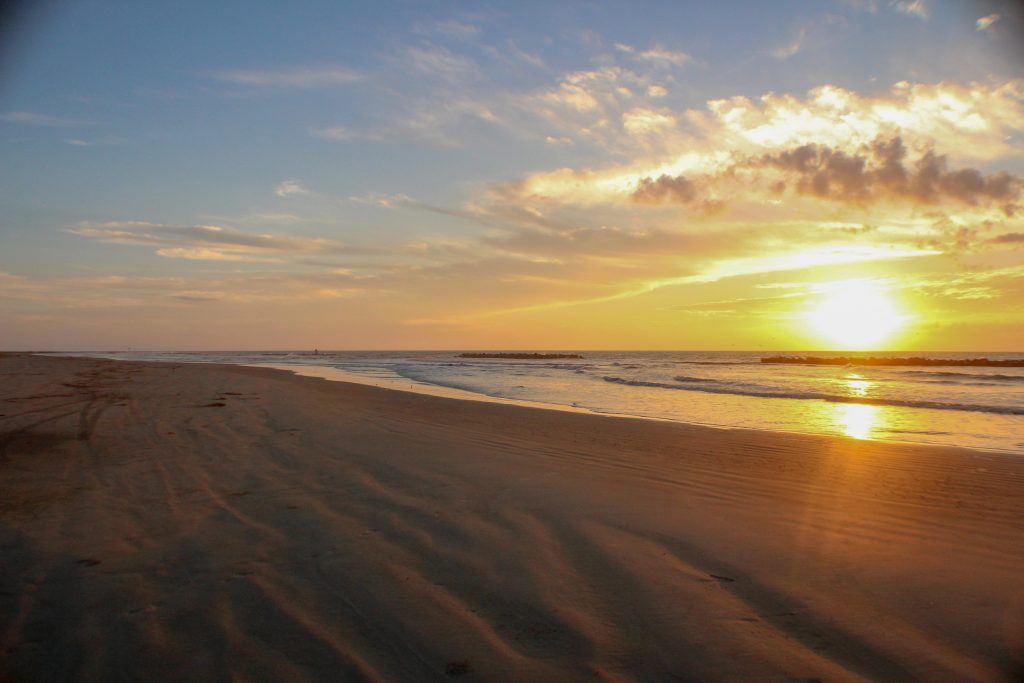 Fontainebleau State Park
Our list of nice beaches in Louisiana would not be complete without mention of Fontainebleau State Park. This is another great spot to visit when you are in New Orleans eating all the amazing cajun foods.
Not only is Fontainbleau loved for its beaches, but the state park also has streams and waterways for fishing and kayaking. There are over 400 species of birds so be sure to bring binoculars if you want to see some!
The state park also contains some of the most scenic hiking trails in Louisiana. An old out of service railroad track provides a great new space for cycling, in-line skating, and hiking. Because the park lands used to be home to a sugar mill, you can find old ruins of the old brick building factory.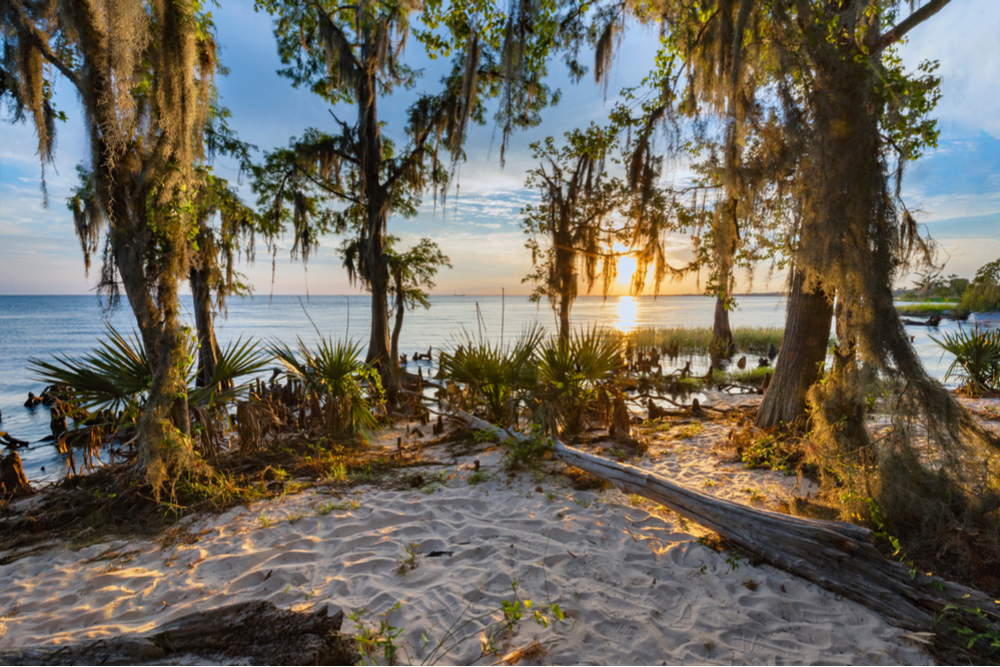 The bottom line is that Louisiana has great beaches. Whether you are going to relax or play, make the time count by going to a great beach. With this list you will be able to find the perfect beach for you and your friends.
Visit an awesome lake front with inflatables, a sandy shore near a city, or make your way down to the Gulf Coast. Whatever you choose, have fun. Just always remember to pack the towel and sunscreen when you are visiting any of these Louisiana vacation spots.